To all fans of kensomuse,
It gives me great pleasure to share with you kensomuse's first ever contest! Before you get the wrong idea ….. no, this is not a Dato Lee Chong Wei Baskin Robbins/Nasi Kandar free thingy.
It's a contest where you, our dearest discerning readers stand a chance to win a Permanon Platinum starter kit worth RM105 for free. We did an advertorial about Permanon here:
http://www.kensomuse.com/permanon-platinum/
And here's your chance to try it out without paying a single cent for it (well, maybe the electricity bill for going online to do what you need to do below). Of course, in the spirit of equal and free competition, there are Terms and Conditions:-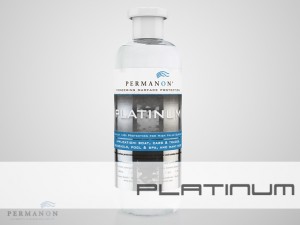 1) The contest is open to any individual residing in Malaysia (doesn't matter if you're a Brit, Aussie, American or Bangladeshi, so long as you have an address that points to somewhere in Malaysia, you can take part). But, business associates are not eligible to participate.
2) No slogans are required so you don't have to "shoe-polish" like we *ahem* sincerely do in most other contest that says "I like XXX because ______". Nope, no BS needed here.
3) To participate, you first need to 'LIKE' kensomuse's Facebook page – ok, this is probably as much "shoe-polish" as I allow myself to have …. no, of course not. LIKE-ing https://www.facebook.com/Kensomuse is necessary because:
4) You need to share the Permanon article FROM the Facebook posting. Once you click share on the Permanon article, your name will be recorded and you will automatically be in the running to win. *Psst – here's a tip …. go ask all your makcik, pakcik, grandmother, grandfather, neighbors, child, grandchilds, friends and relatives, heck, even your parole officer (if there is such a thing here in Malaysia) who has a Facebook account to do the above and just pass you the kit once they get it* (You did NOT hear that from me)
5) Now, the reward: 5 Permanon Platinum starter kits is up for grabs. Here's how we're going to select the winner ….
– we'll compile all those who have shared the article in FB
– we will draw* ONE winner ONE week after the Permanon article was published (draw date 15 August)
– we will draw* ONE winner (this counts as the second winner) TWO weeks after the article was published (22 August)
– we will draw* the remaining THREE winners THREE weeks after the article was published (29 August)
Now, Hari Raya is just around the corner and I know that it could be challenging for some of us to find reliable Internet connection in our rural kampungs so please share the article as soon as you read this. After all, the sooner you share means you get 3 draw chances of winning so why wait? Winners will be announced through kensomuse's Facebook page
* By the word 'draw', we mean all those participating will have their names printed on a piece of paper and randomly drawn by Permanon Malaysia Authorized Dealer. The draw decision is final and I guess you'll just have to trust me that it's impartial. Heck, even kensomuse can't influence the outcome as it's done by the advertiser. The winners from earlier draws will be removed from the pool to give others a chance of getting the prize in subsequent draws
6) Postage will be borne by Permanon (so winners will be requested to provide their address once selected)
7) We hope that those who do win can share a few words of their experience using Permanon. Please do note that this is not compulsory and you're not obligated to comment about the experience but it would be nice if we do hear some feedback.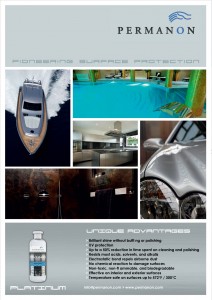 So good luck and all the best!!
Follow kensomuse in Twitter @ https://twitter.com/kensomuse
Follow kensomuse in Facebook @ https://www.facebook.com/Kensomuse