"Crouching Tiger, Hidden Dragon" is the one chinese proverb that comes to mind when asked to describe the Volkswagen Passat CC R Line. No, not Ang Lee's sword-weaving-through-the-tree-tops movie. The proverb literally means amazing ability that's kept hidden …. and the closest equivalent to an English proverb is Wolf-in-Sheep's-Clothing … which, if you ask me to find a chinese equivalent again would be "pretending-to-be-pig-eat-tiger" …. which means a greater predator camouflaging as prey to get to other predators …. in which case, if the prey does not know any better and decides to challenge said ability would ultimately result in one Malay word: KANTOI!
In my short stint with the VW Passat CC R-line  (let's call it CCR from now on), has shown me a world where every other vehicle moves at a snail's pace, I had to do more horse-stance moves to get in and out of the 55mm-lower-than-standard-Passat cabin and introduced me to the dual nature of a sports coupe that can cushion your passengers like babies at sleep or when the mood strikes you to become King Leonidas and go THIS-IS-SPARTA!! behind the steering wheel, the CCR has got the goods to ensure your ego (as well as other appendages) is  well entertained.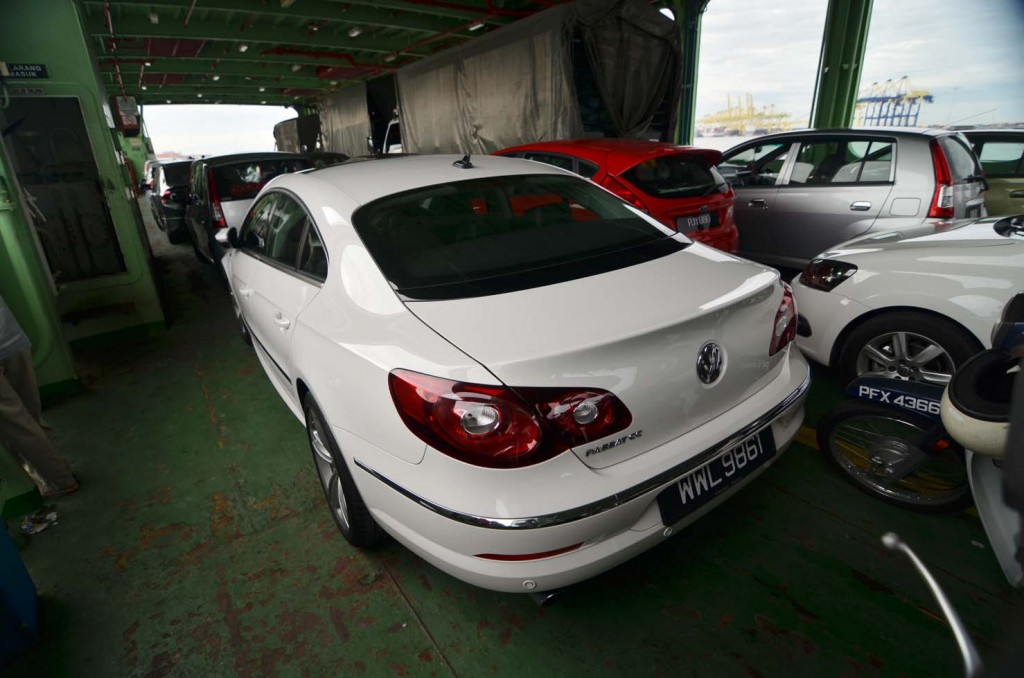 This is probably one of those rare pictures of a Passat CC R on a ferry
Design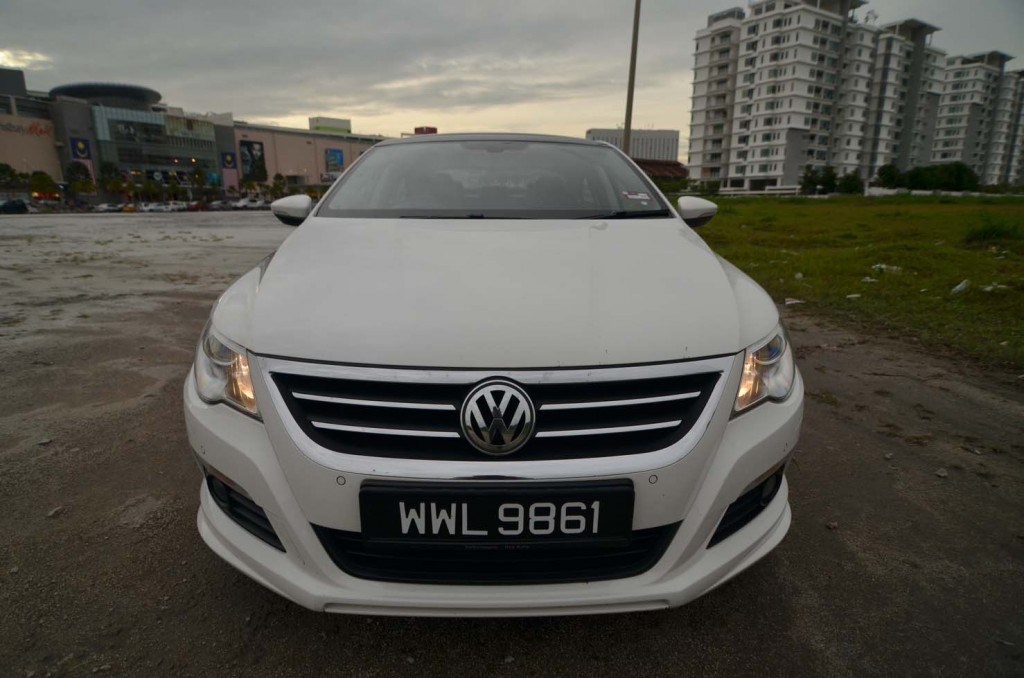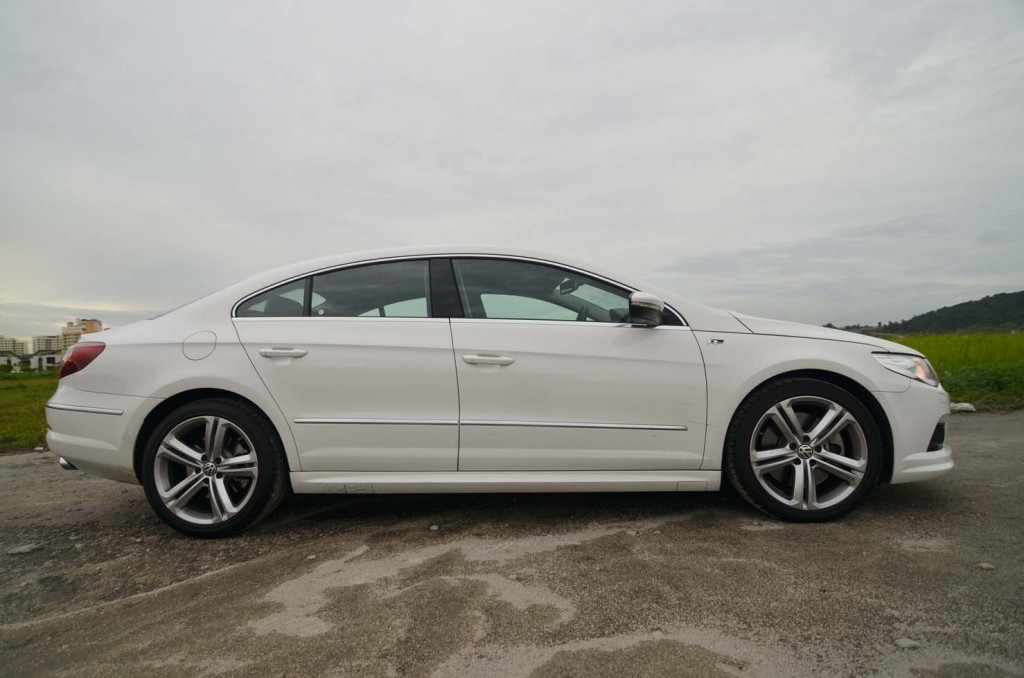 Measuring 4,799mm in length, 1,855mm in width and 1,417mm in height, the CCR's dimensions are the same as the regular Passat CC and like any predators that hides its presence, you'd have to be a VW Passat CC hardcore fan to discover the differences between the CCR and a regular Passat CC. Since the Passat CC has been around since 2009, many Malaysians are quite well acquainted with its and in my recent drive to Penang, hardly anyone bat an eyelid on it (aside from the customary admiring stare a regular Passat CC gets)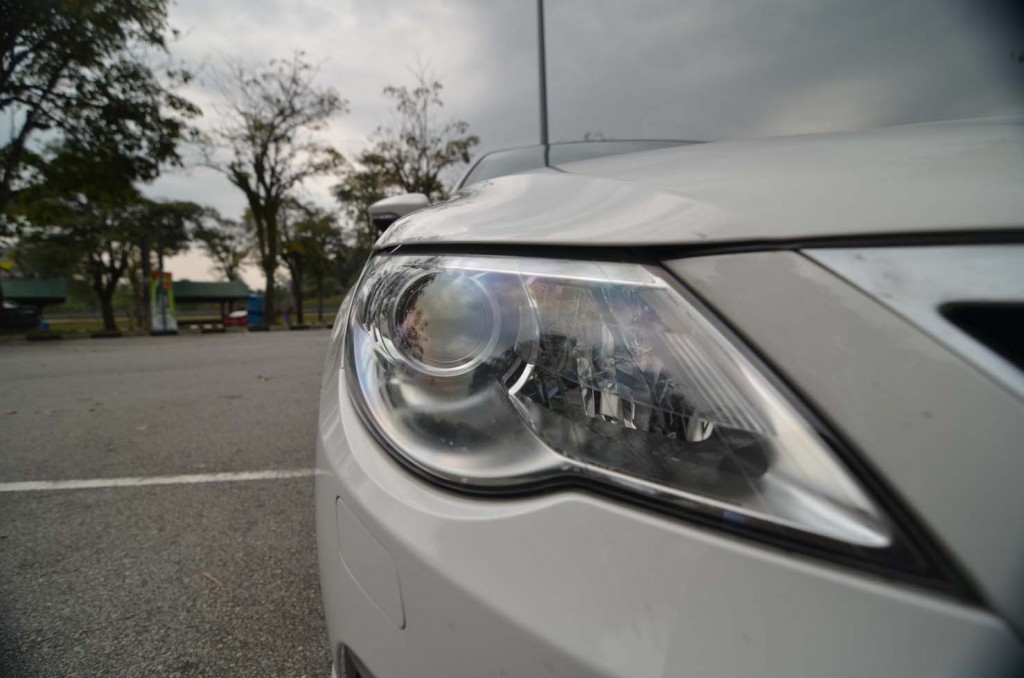 The similarity carries forward to the headlamps where you'll find Bi-xenon headlights with dynamic range adjustment and headlight washer system. Too bad the DRL is a standard yellow halogen bulb …. if it has the same DRL as what the Passat sedan has, it would look a whole lot more handsome.
Having said that, I counted 6 exterior differences:-
1) Body kit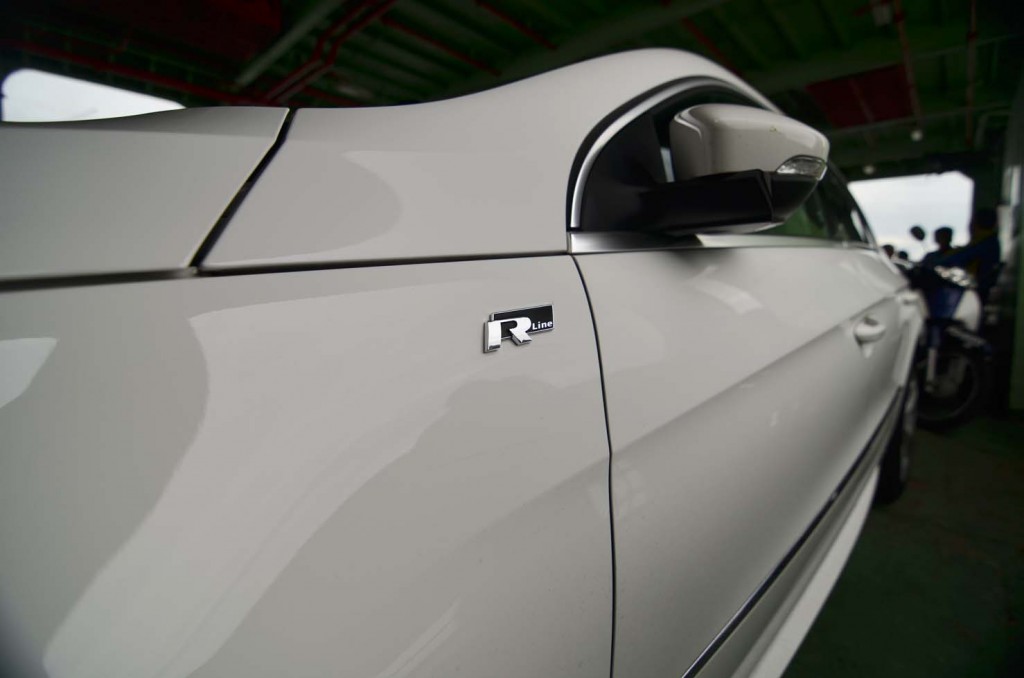 2) R-line badges on the side fenders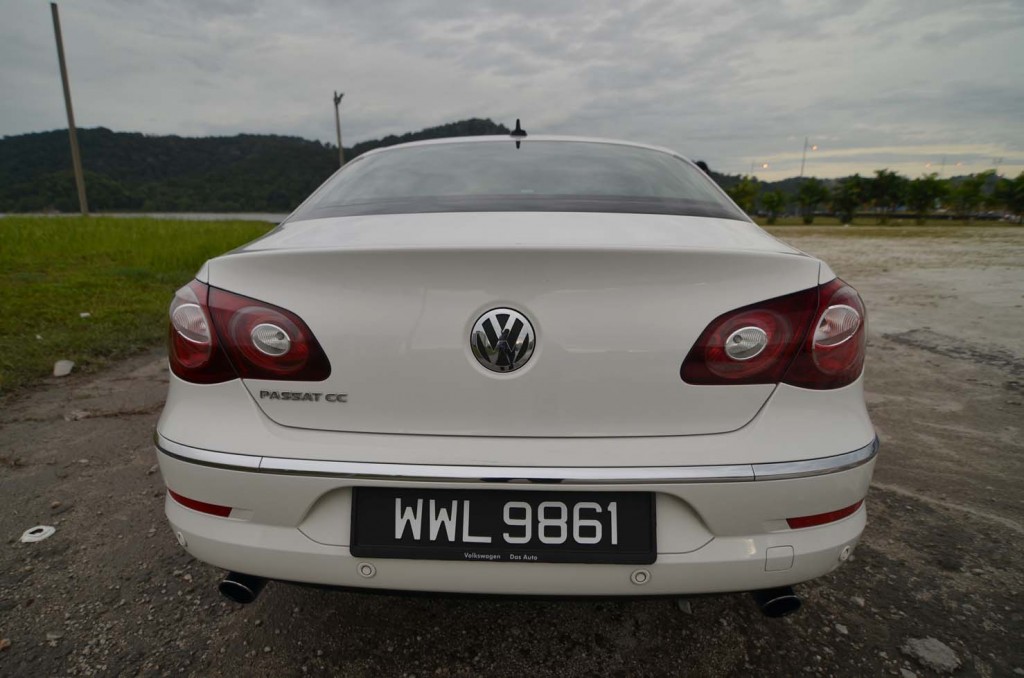 3) Twin rear exhaust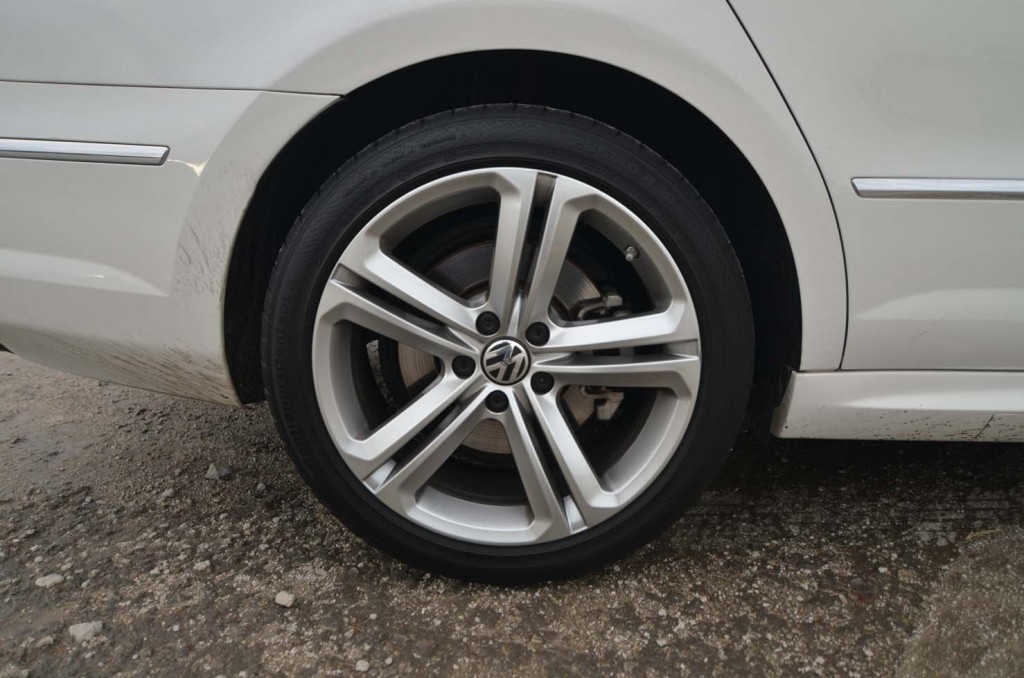 4) 18″ Mallory wheels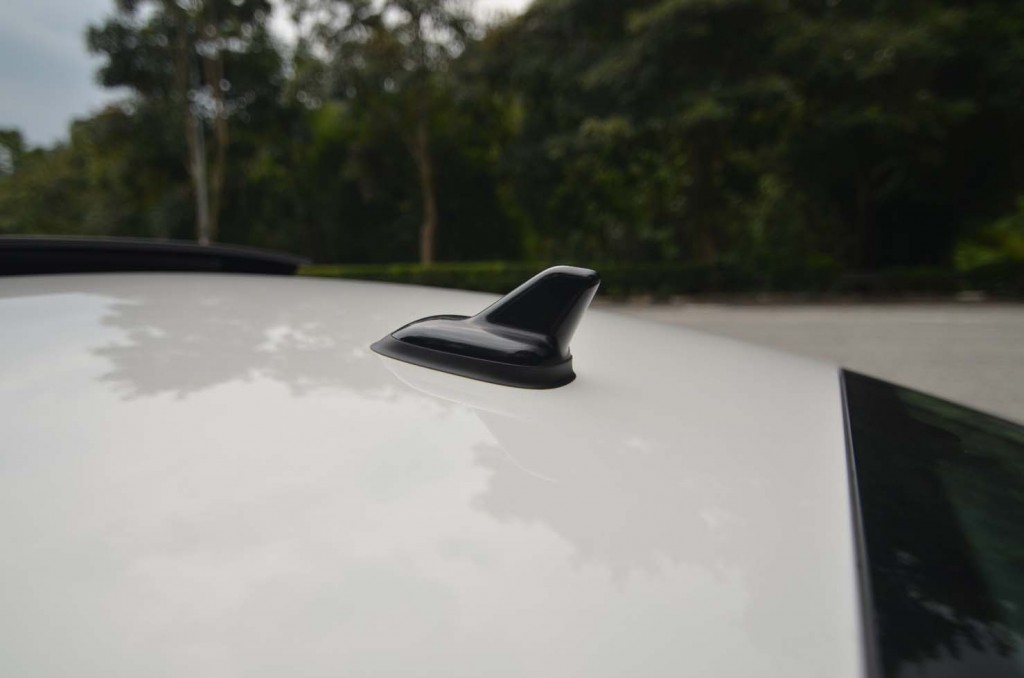 5) Fin-type radio antenna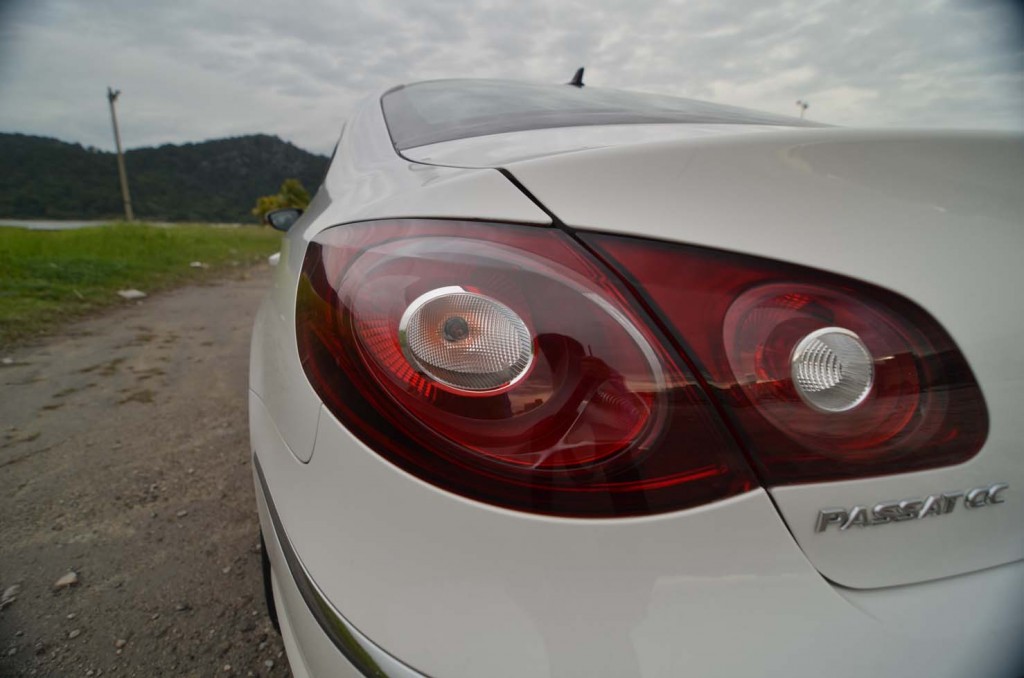 6) Smoked tail lamps
7) Upsized solid disc brakes for front and rear (sorry, I can find the exact dimension difference but if you compare them side by side, the CCR's disc diameter is much larger and contributes to better stopping power)
Performance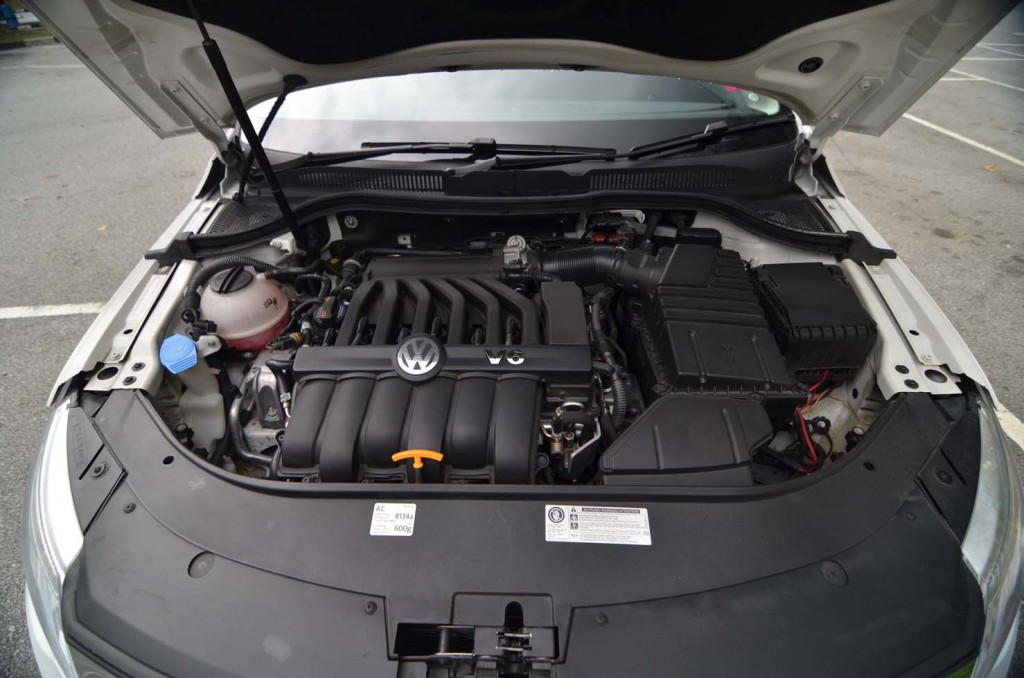 The CCR costs significantly more than a regular Passat CC and here's partially the reason why. Underneath the bonnet, you'll find a massive Toureg-sourced  3.6litre V6 engine that provides 300PS @ 6,600rpm and a healthy 350Nm coming in at 2,400 – 5,300rpm.  The sense of occasion starts the moment you press the Start Stop button found on the center console near the gearstick. The system cranks the engine up in a manner that you know you're going to step into something special … before the sound settling down to a tone that's not unlike any naturally aspirated engine. Yes, the Passat CC R line uses a non-turbocharged engine …. but before you think a forced induction engine such as a Golf GTi can challenge this car, do note that the CCR outsprints even a Golf R with the century sprint achieved in 5.6 seconds (vs the Golf R's 5.7 seconds). Heck, even the Renault Sport Megane RS 250 Cup has to make way for this beast.
Driving the CCR below 2,500rpm feels like any other 2litre cc car but the moment when you give the accelerator a gentle prod, the deep basso nature of a high cc V6 engine permeates into the cabin …. push it past 3,500rpm and you'll be rewarded with a rich timbre that just screams at you to go at it faster and faster until you reach a limited speed of 250kph, road and law enforcement permitting, of course. Unfortunately for me, traffic was rather heavy along the North South Highway (or was it simply because if you go at 210kph, a car traveling within the speed limit of 110kph looks like its standstill) and I couldn't verify the top speed. There was, however a short period in which a BMW 6 series zoomed past and I was wondering if the CCR could keep up. It did …. and even at certain stretches appear to be able to pull closer north of 200kph. I've driven the Peugeot's 1.6l turbocharged engine, the Golf 1.4 and 2.0 turbocharged engine  and all of them run out of breath at speeds above 180kph. Not so with the CCR …. the torque spread is wide enough that you'll never find yourself wishing you had more power.
The only setback (as is with all other DSG equipped VW) is that there is a 1 second lag as that little gremlin inside the 6 speed gearbox tries to find the right gear for you to unleash all its horses at the speed you're traveling in. Its characteristic reminds me of my Golf TSi before the DSG update …. not smooth before engagement. I wonder if there is a firmware update for the CCR that would eliminate or at the very least reduce this characteristic.
Ride and Handling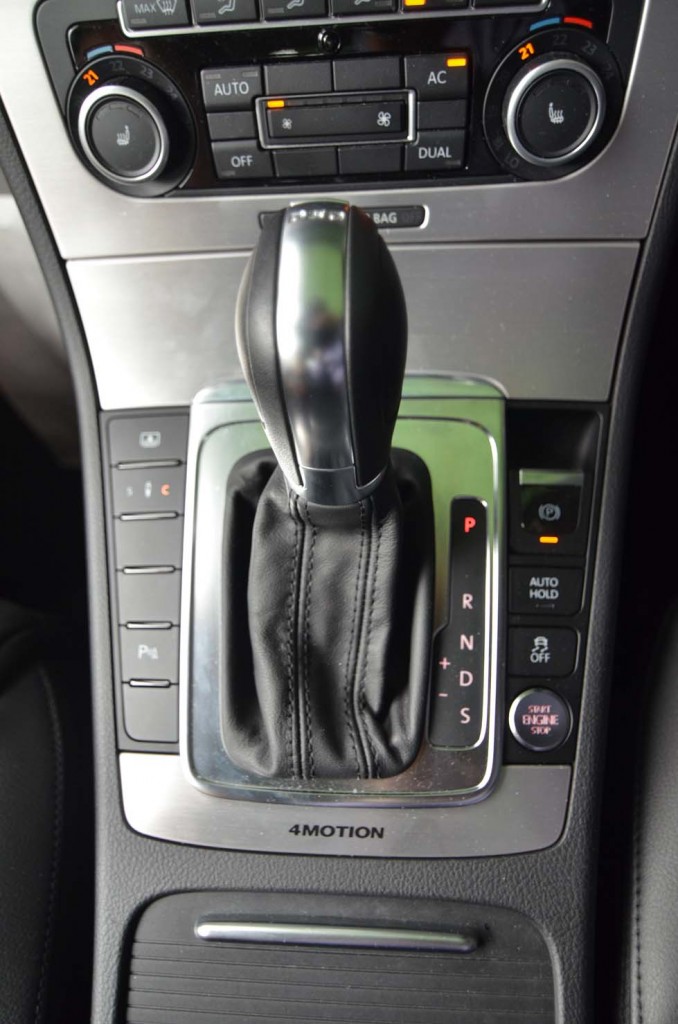 The most prominent difference between a Passat CC and a CCR is that word "4MOTION" staring back at you. The CCR sports a permanent all-wheel-drive train which makes it extra grippy on virtually any type of roads, be it wet or dry. Going around a sharp corner at 90kph in any other car would probably have your entire life flashing before you but doing it on a CCR feels like sitting in a rollercoaster ….. exhilarating yet confidently safe. The 4MOTION system is intelligent enough to divert torque to either axle, depending on grip available so drifting this car becomes a wee bit more difficult.
Coupled with the Adaptive Chassis Control that changes the damping nature of the suspension, you decide when to jar your occupants like a Power Plate exercise equipment or shuttle them in a Camry-like bubble of comfort. The closest equivalent I can think of (and verified by a few friends who has the same experience as I do) is on Sport setting, the suspension becomes similar to the hard ride of a Peugeot 308THP/408T whereas the Comfort setting reminds me very much of the stock Skoda Octavia I'm driving. Most of the time, I leave it in Comfort (yeah, I'm getting old)
At it's ultimate agro form ("S" mode DSG + "S" mode DCC), the CCR becomes an instrument of speed …. a huge white spoon that loves feeding dust to anyone silly enough to challenge it. And honestly, if you're driving a car that can climb beyond 200kph as easily as the CCR, achieving that imaginary winning goal is probably more dependent on the size of that organ you have under your pants (or the sheer naivety of not knowing the definition of fatality). But seriously, not everyone may have your "super skills" in driving so do drive sensibly and safe at all times. If your goal is a spirited drive every once in a while, the CCR is probably one of those cars that offers a greater margin of error so long as you know exactly what you're doing.
Cabin Convenience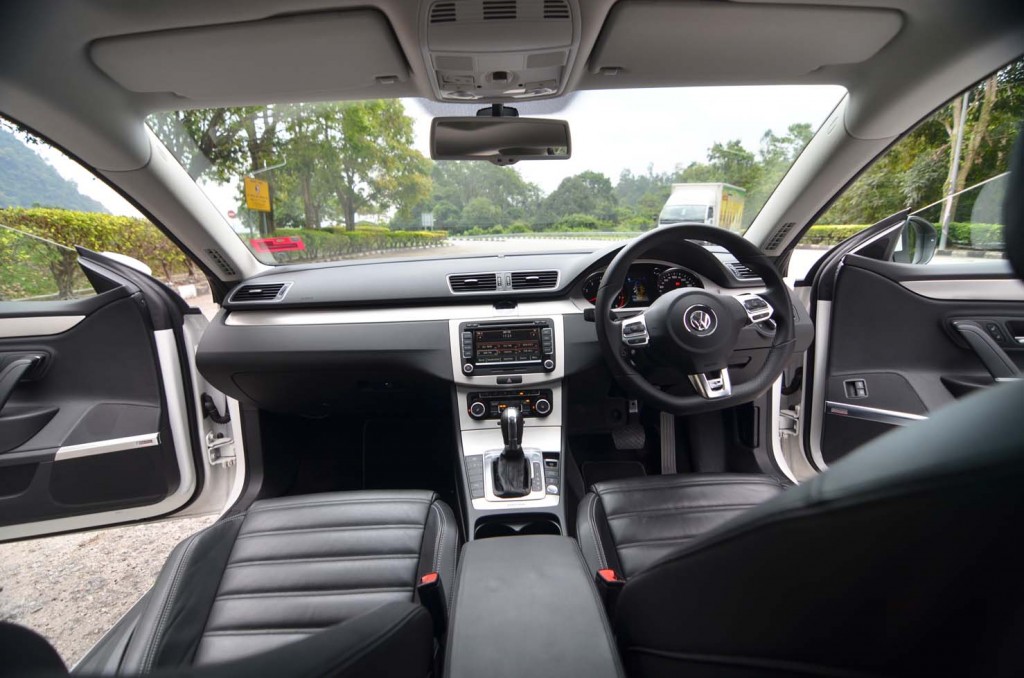 Clinical craftmanship …. sitting inside is like being in a modern contemporary restaurant. Not an inch of wood in sight and everything is covered either in leather, brushed aluminum or solid plastics. Everything practically oozes quality, made to outlast even my grandmother, probably. Speaking of grandmothers, she'll probably hate you for fetching her around in this. The lowered cabin makes ingress and egress a challenge …. but if you do pull it off, you will experience the luxurious body hugging Nappa leathered seats and the lowered position gives an added boost of confidence if the need for speed happens.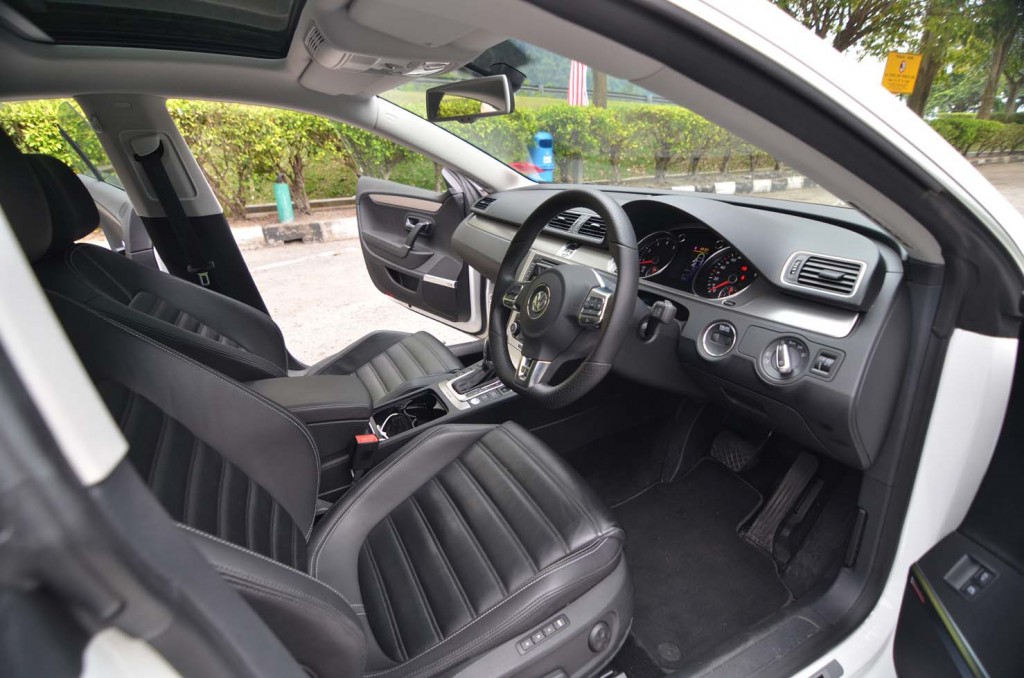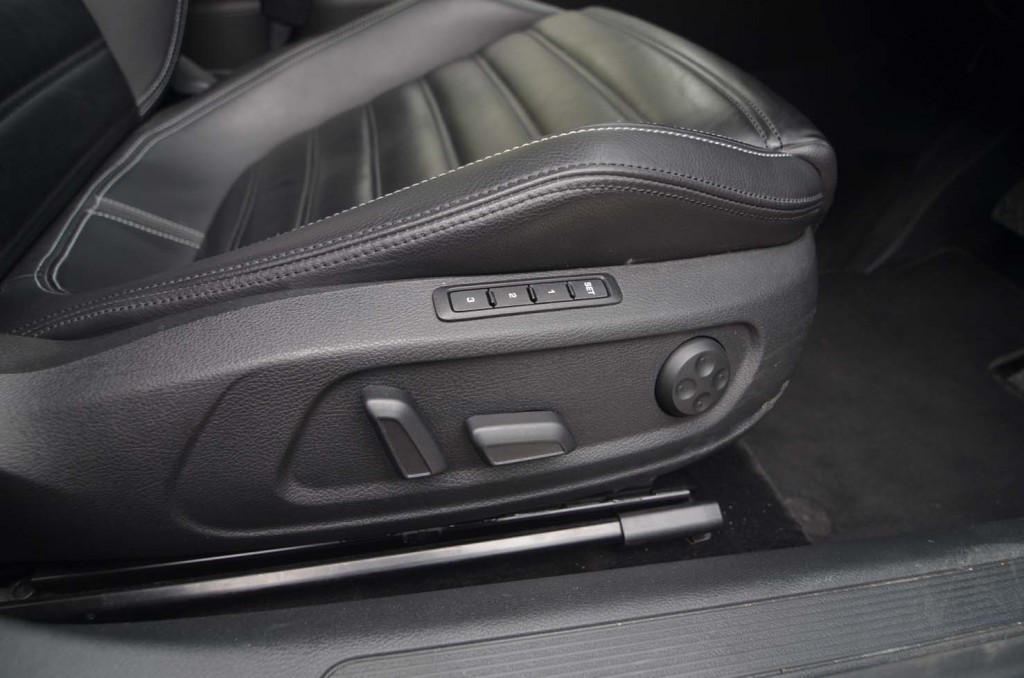 Front driver seat gets powered seats with 3 memory settings.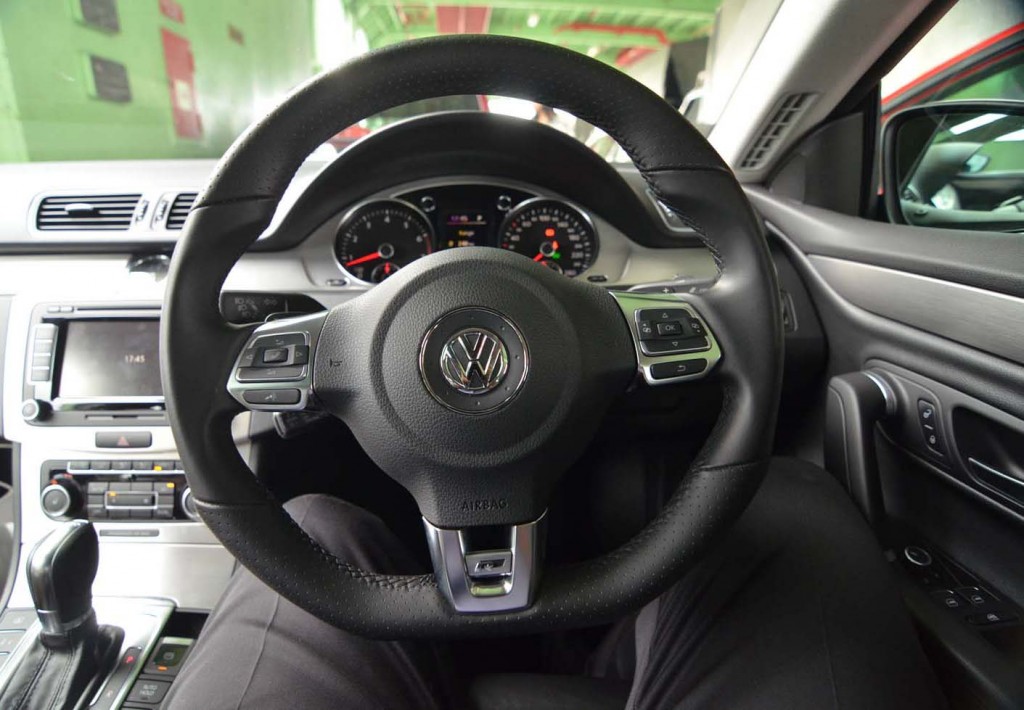 Some additional differences between the CCR and CC is a flat bottom steering wheel with a nice R logo looking at you. The chrome inserts surrounding the audio buttons on the left and the Multi Info Display controls on the right adds a flair of class to the overall layout. Behind the steering are the steering mounted paddle shifters which I didn't really have much opportunity in using since I was on the highway most of the time. Twiddling with the buttons in front kept me sufficiently occupied.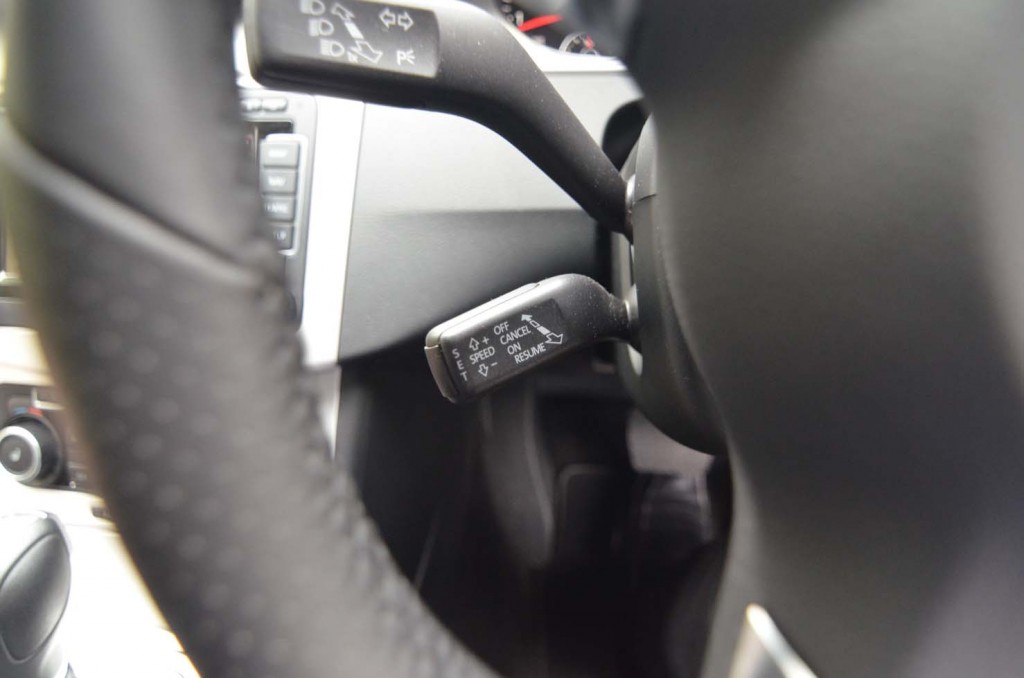 I was a little unused to the Passat's cruise control layout which is a secondary stalk on the left behind the steering. In the Golf and Skoda, the cruise control is found on the signal stalk itself. Thankfully, it's quite intuitive to use …. push it forward away from you to disengage or switch off cruise control, pulling towards you resumes while tapping the edge of the stalk sets the speed. Flicking it up or down adds or reduces cruising speed. Easy.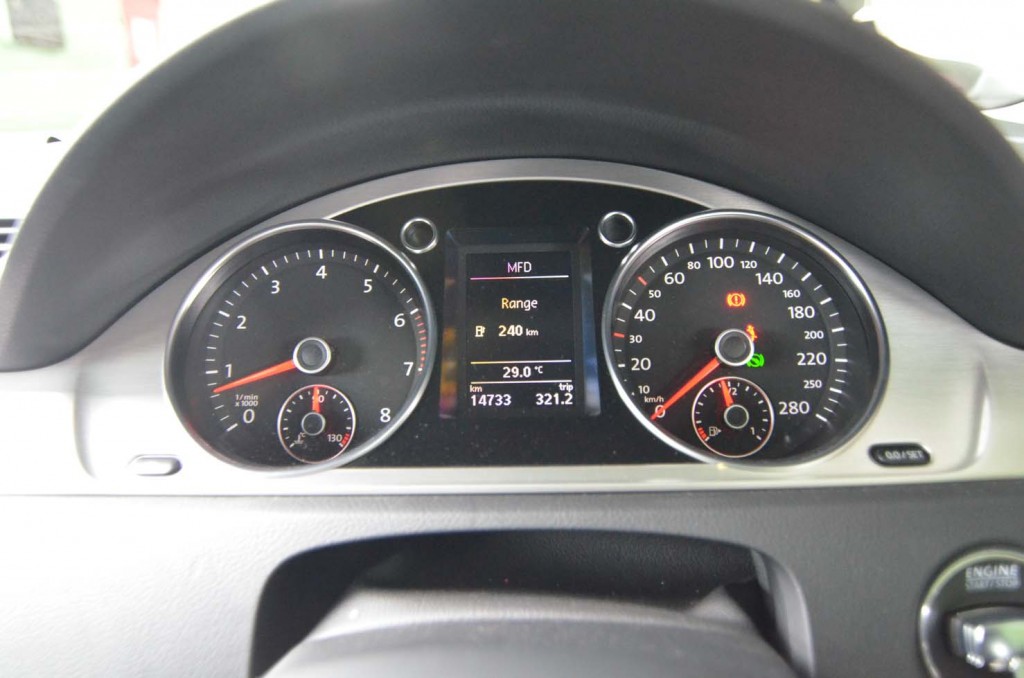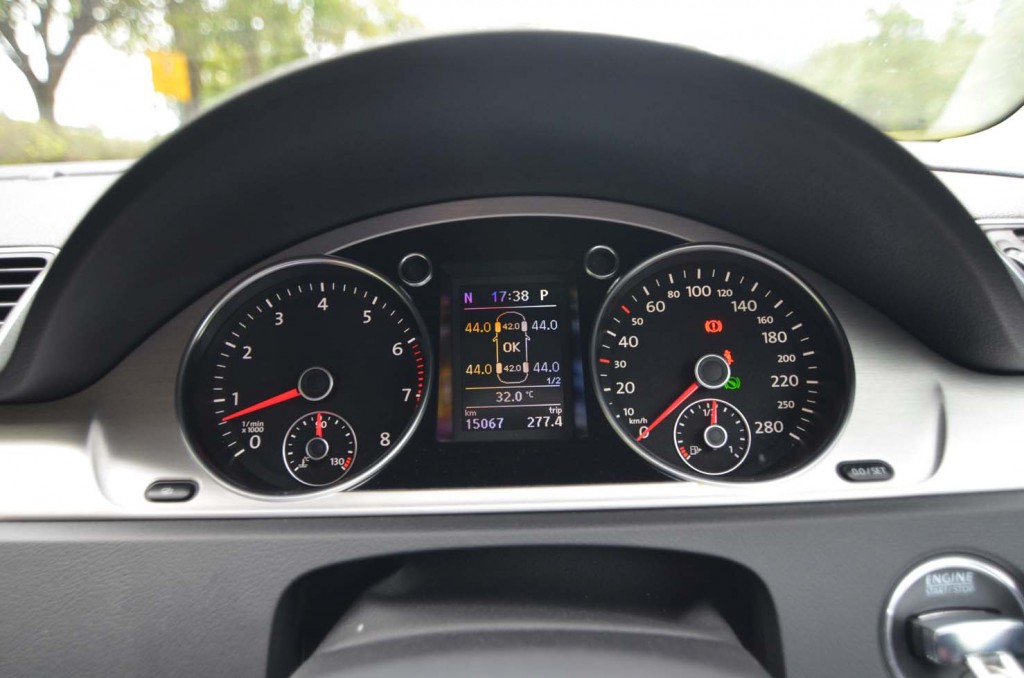 "Eh? No blue dials? But I thought all R cars have blue dials" ….. if you had that thought, you're not wrong.  All R cars such as the Scirocco R and Golf R does indeed have blue dials …. this Passat CC is an R Line. Confused? R line is to Volkswagen what R3 is to Proton. There is no tweaking of existing engines …. what VW did was plonk a Toureg engine & all-wheel-drive into a Passat CC and Ta-Da! You've got a spanking new model and benefit from some additional visual bits and pieces as highlighted above …. but not necessarily an R model. Also nice to have is the Tyre Pressure Monitoring System TPMS which tells you the pressure level of each tyre to ensure you don't get caught unawares driving with a flat.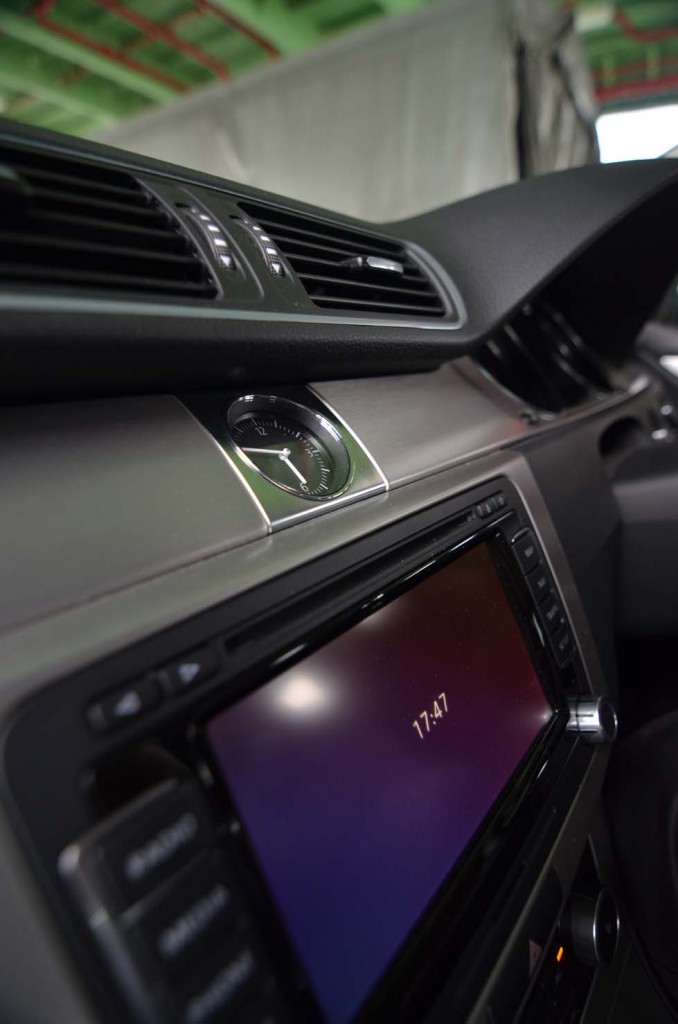 Just to be sure you'll never miss your next appointment, Volkswagen gives you not one, but TWO clocks …. and just to be safe, one is analog and the other is digital. How thoughtful  😛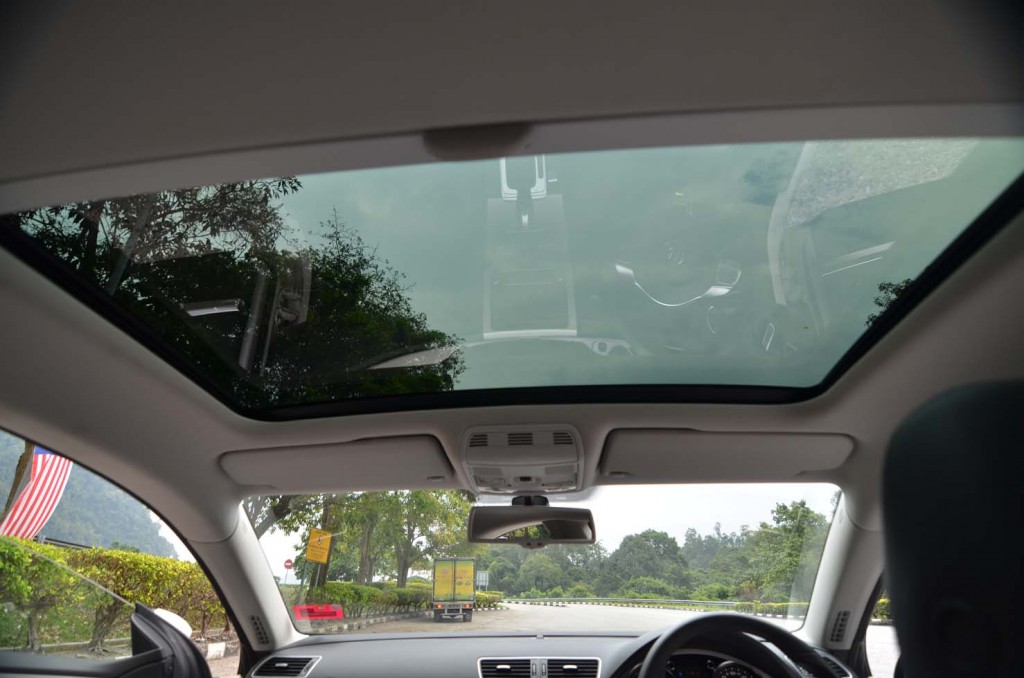 Adding panache is a sunroof but sadly, it only tilts but not open. Adequate in filtering heat out of the cabin after parking under the hot sun for a period of time.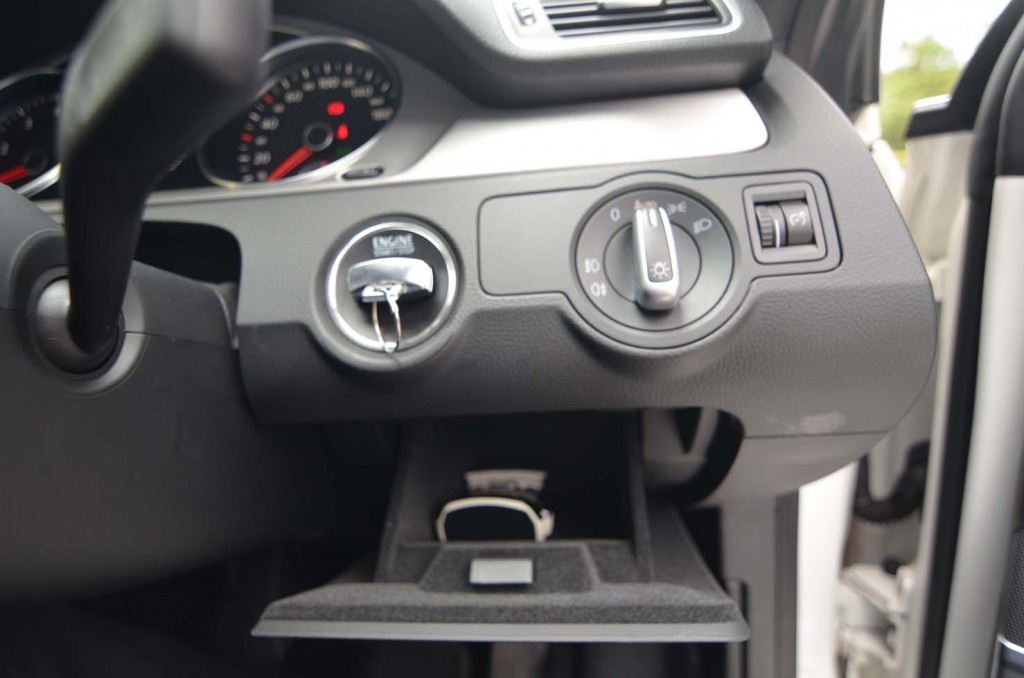 I was under the assumption that to start the car, I needed to slot the key into the key hole and push it in (which incidentally does start it) just like the regular Passat sedan and Passat CC. It wasn't till later that I discovered this is unnecessary with the CCR. You can press the Start button with the key in your pocket.  You'll also find the head light, front and rear fog light controls on the right side of the dashboard while a concealed compartment below it allows loose items such as Smart Tags and access cards to be stowed away.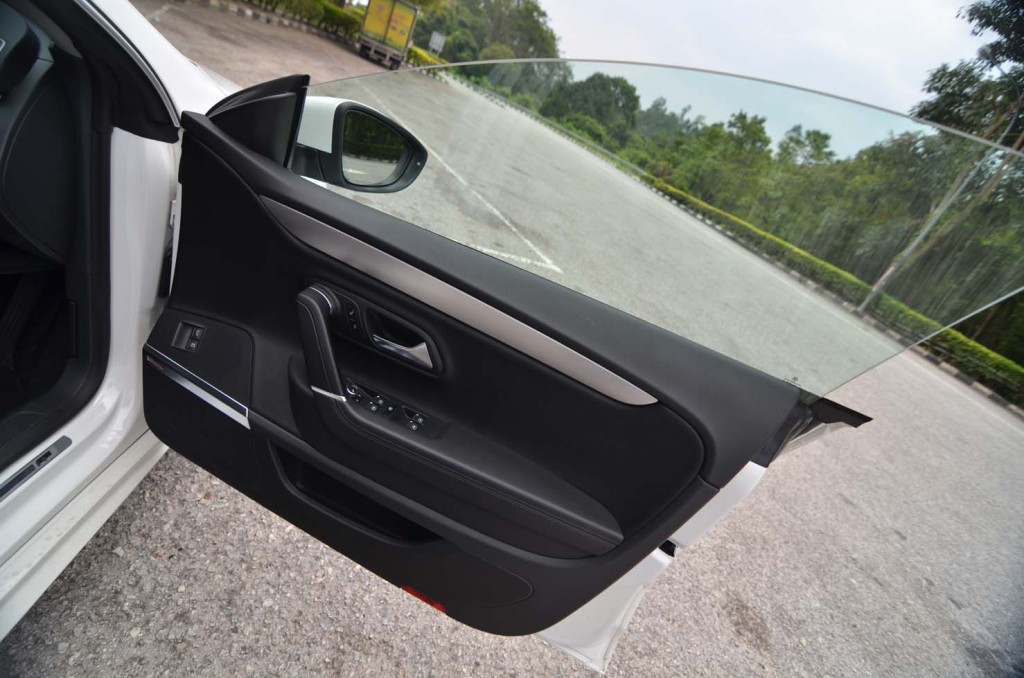 Frameless window …. as sexy as G strings on a hot chick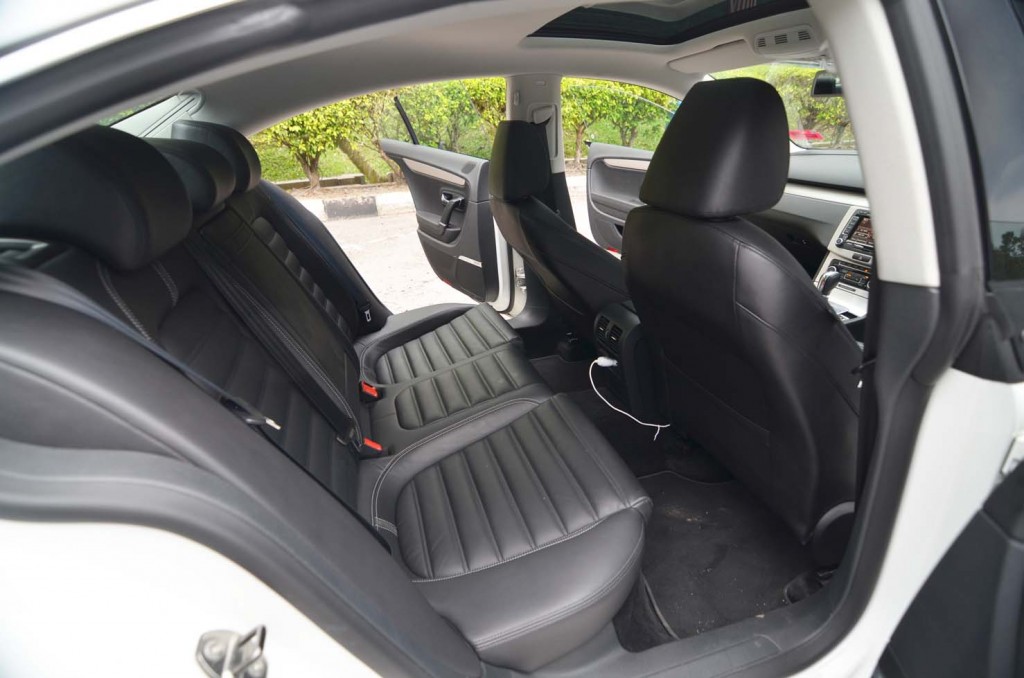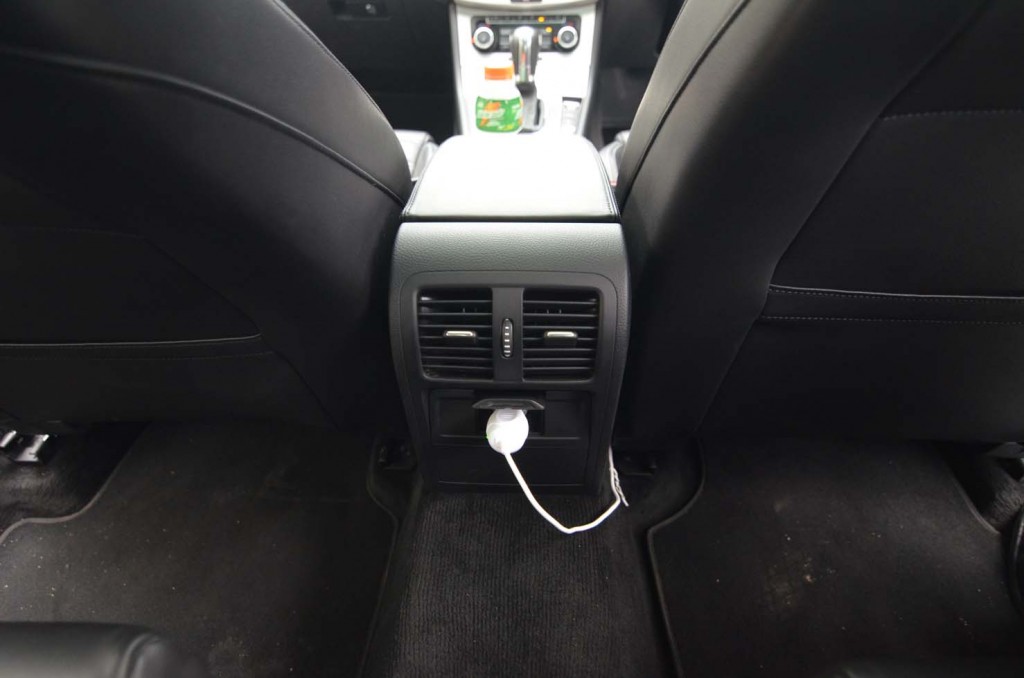 I have to confess, I didn't spend much time behind …. but those brief moments when I was there, it was comfortable enough for the rear passengers. Rear air conditioning vents are standard and a 12V port ensures portable devices are charged at all times. An interesting discovery though; there are no handle bars for any of the passengers. I accidentally discovered this as I tried to hang some of my working clothes …. I guess tossing passengers around is part of the run of driving this car?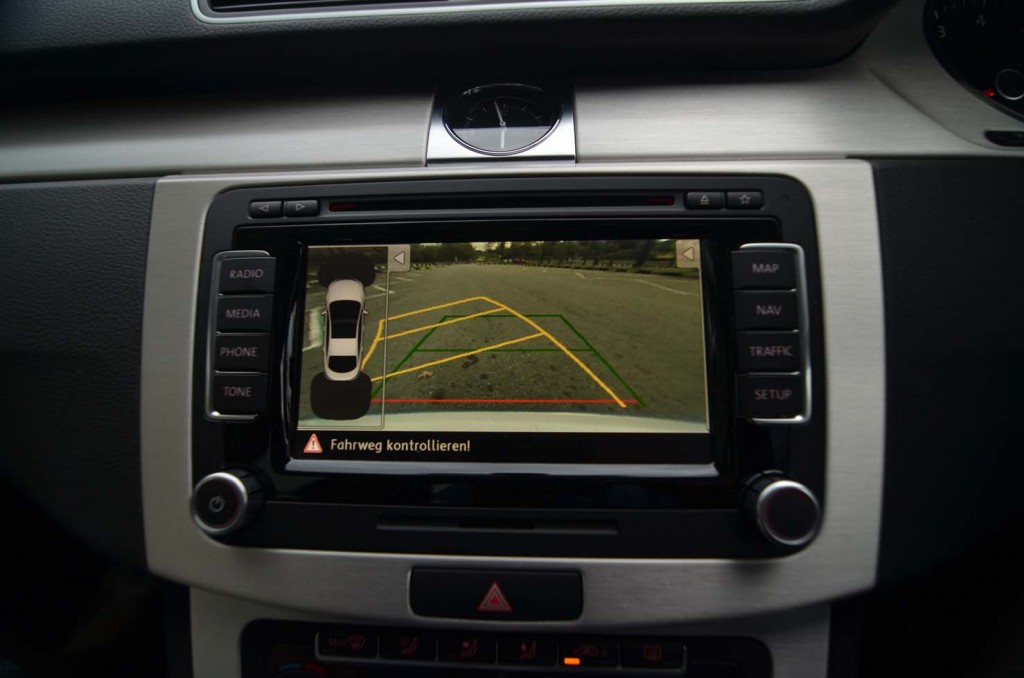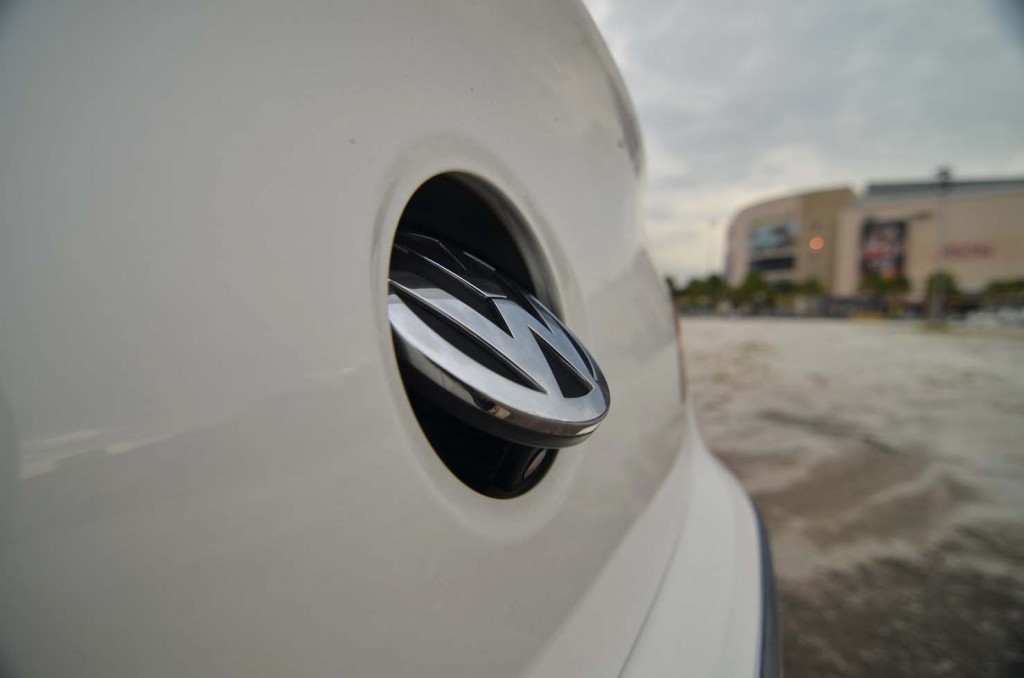 The reverse camera is neatly tucked away behind the VW logo at the back of the car when not in use.  The image is shown on the RNS 510 headunit with parking lines that changes direction as you turn the steering so that you'll know if your car is going to end up in the ditch if you turn too much.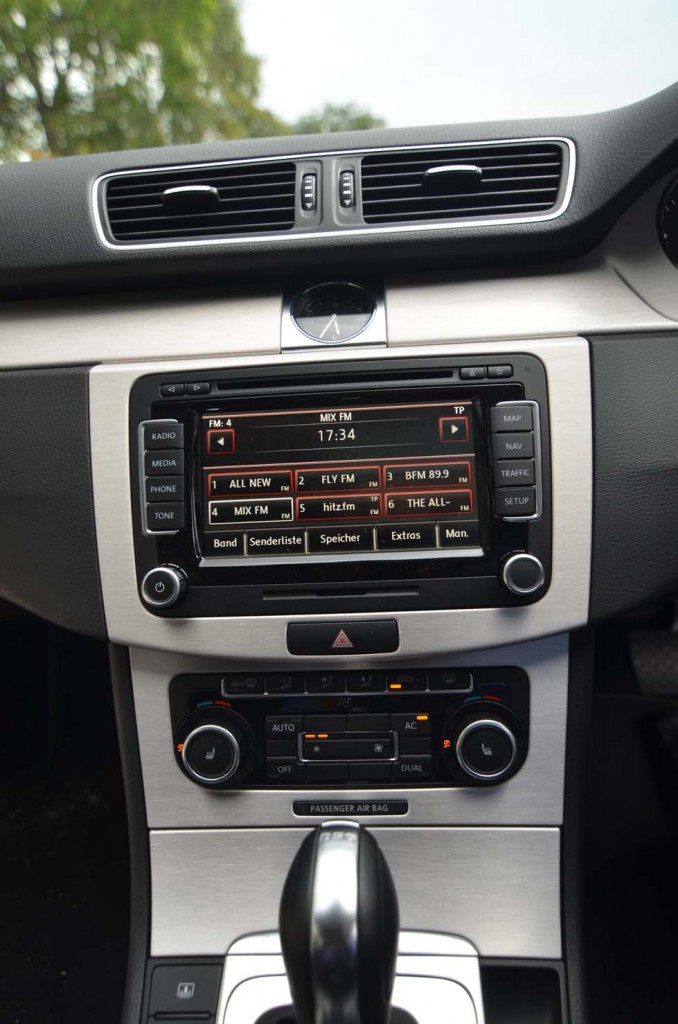 The RNS510 also comes with satellite navigation and is paired to a Dynaudio Confidence 600W 10 speaker system that promises audio nirvana. Personally, having sat in a Mark Levinson armed Lexus before, the Dyns are crisper but if you're into home hifi, I find the Mark Levinson to be more appealing with better imaging and staging. The fully automatic dual-zone air conditioning works like every other VW that is similarly equipped with it.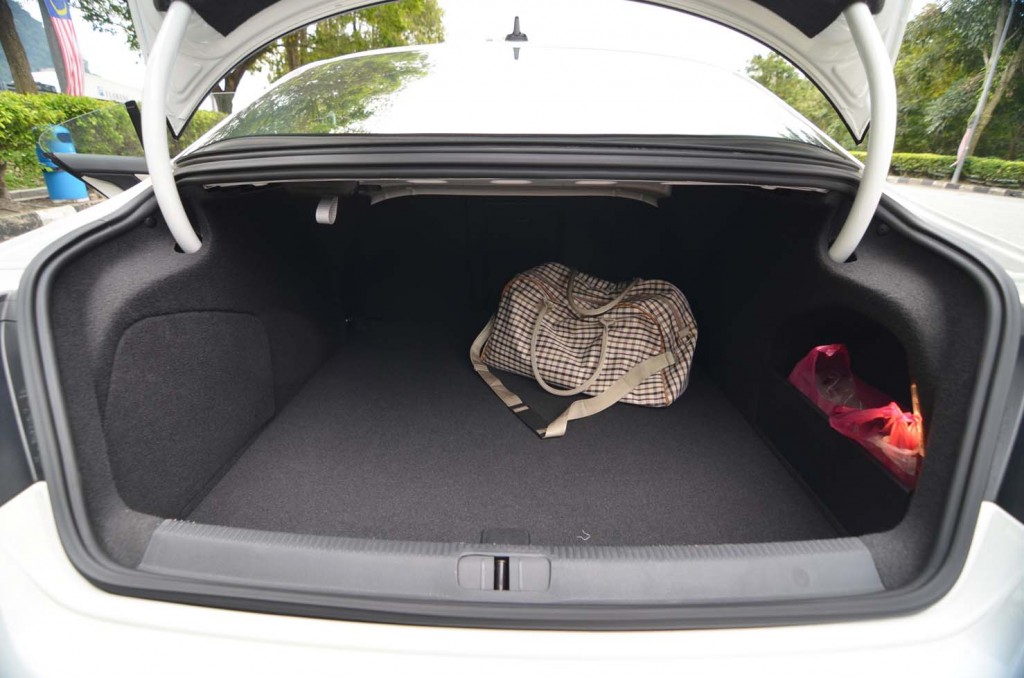 At the back, the boot offers 523litres of space which is more than adequate for a golf clubs. Underneath is a full sized spare tyre.
Safety
Airbags for driver and front passenger with front passenger airbag deactivation
Curtain airbag system for front and rear passenger including side airbags at the front (total 6 airbags)
Electronic differential lock EDL
Electronic stabilisation programme ESP including driver steering recommendation
Electronically controlled anti-lock braking system ABS with electronic brake-pressure distribution EBD
ISOFIX anchorage points (mounting fixture for two child seats on rear seats)
Rain sensor
Traction control system TCS
Specifications
Interior
Aluminum front scuff plates with 'R-line' logo
Auto dimming interior mirror and driver side mirror
Brushed aluminum decorative inserts for dashboard and door inserts
'Climatronic' air conditioning system with 2-zone temperature control
DYNAUDIO 'Confidence' 600W 10 speaker premium sound system
Electronic parking brake including hill-hold control & auto-hold function
KESSY keyless entry and starting system
Multi-function leather-covered 3-spoke steering wheel with control for DSG
Park distance control PDC with 'Rear Assist' reverse camera
'RNS 510' touch screen radio with integrated satellite navigation system
Sports seats in 'Nappa' leather
Exterior
Bi-xenon headlights with dynamic range adjustment and headlight washer system
Exterior mirrors, electrically adjustable, foldable, heated and with environment lighting, driver side exterior mirror with memory and auto-dimming function
Headlight-range adjustment, with static and dynamic bending light
Heat-insulated green tinted glass
'Mallory' alloy wheels, 8J x 18″, tyres 235/40 R18
Panoramic tilting glass roof
Tail lamps with darkened coverings
Ownership & Maintenance cost
Coming in at RM373,888 excluding registration and inspection fees, road tax, number plate and insurance, it's not what we would call cheap and there are certainly other alternatives to consider such as a BMW 325i Coupe or even a 520i. And if we look at badge prestige alone, one might wonder why consider the VW at all? But I believe there is a market for this car. What if the owner already has one or two Beemers at home …. the CCR offers an alternative that allows the owner to have some fun by chasing down unsuspecting speedsters.
Volkswagen claims an FC rating of 12.4l/100km for urban, 7.4l/100km for highway and 9.3l/100km which looks normal enough for a sedan car and based on my time with it, I'd say the figures are relatively close. The problem is, with the V6 engine sounding as sweet as it is, most of us tend to prod it more …. heck, I've never left the gearbox slot in "S" mode as often as I do in the CCR just to maintain a higher RPM and enjoy the V6 concerto. Fuel consumption, naturally would suffer under such driving conditions.
All in all, after returning the car, I find that I actually miss it. This is one car that has actually made it a little more challenging for me to calibrate back to driving my Skoda because it's comfortable enough to be driven as a daily car yet has superior power and braking performance that puts that smile back into my face  …. I had never considered my 2.0 FSI to be underpowered prior to the CCR … as much as one can kantoi others, looks like I'm the one who got kantoi driving it.