.
.
.
One of the most memorable and iconic moments of my life has been the arriving of a new Bond movie. Without fail, my parents would bring me to the cinemas and I'd be wow-ed by all the beautiful cars and gadgetry found in them ( See? Guy's appreciation for cars pre-dates their love for girls). And among the myriad of vehicles each 007 have driven, Aston Martins have always stood out as something exceptional, something sexy, something artfully crafted … it's almost like describing a pair of extremely arousing lingerie, if undergarments is your th'ng.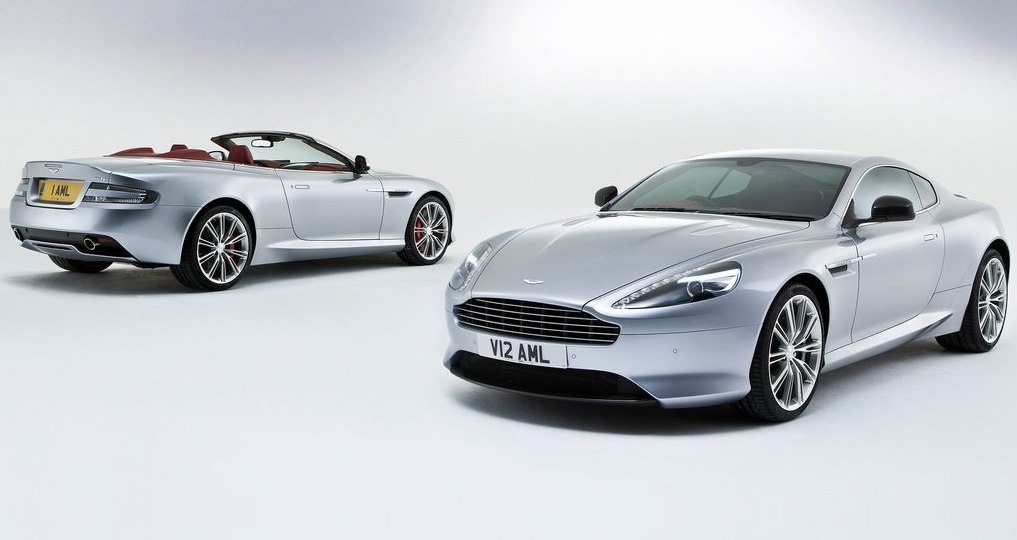 .
And out of no where, Aston Martin decides to launch this, the latest incarnation of DB9. Named the 13 Model Year DB9, it replaces the outgoing Virage and in the hierarchy of things in Aston Martin, the DB9 13MY sits below the range topping Vanquish. It's got everything you ever wanted on a Bond car, minus the machine guns, of course.  Using a classic Aston Martin GT silhouette, the DB9 has more pronounced rear boot 'flip' to further enhance the aerodynamic performance of the car.
.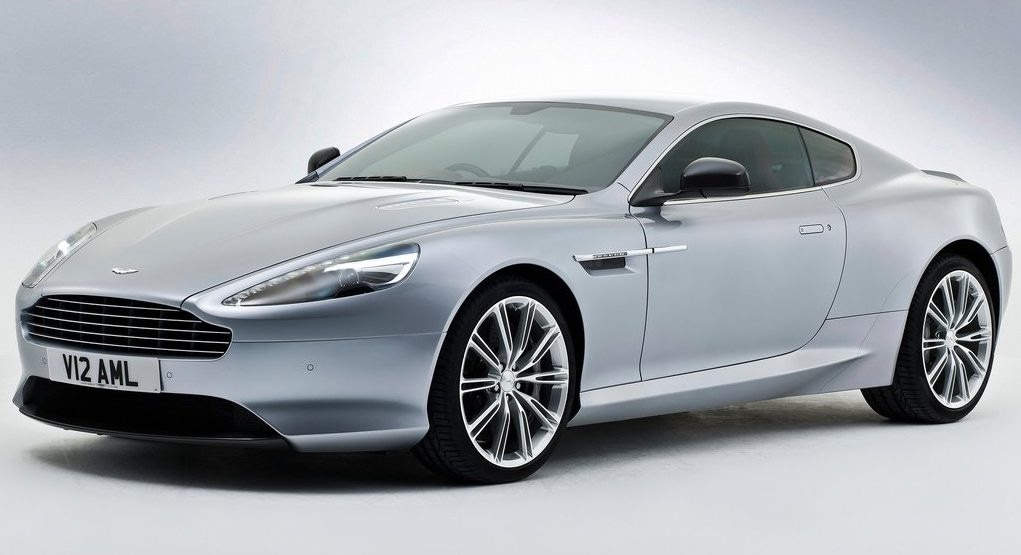 .
The car sits low and wide, like an animal (or your partner in bed) ready to pounce with its front five horizontal vanes creating an aerofoil profile that's capable of dismembering any kampung chicken unfortunate enough to cross its path as it zooms by the country side and spits bones out via bonnet vents which are authentic zinc with distinctive vanes.
.
Bi-xenon headlamps provide the car with a clear focus, while subtle feature lines run along and underneath the headlamps, visually widening the car, especially with the 'light catcher' feature which runs from the lower front bumper and continues along the sill of the car creating a chiselled, determined look.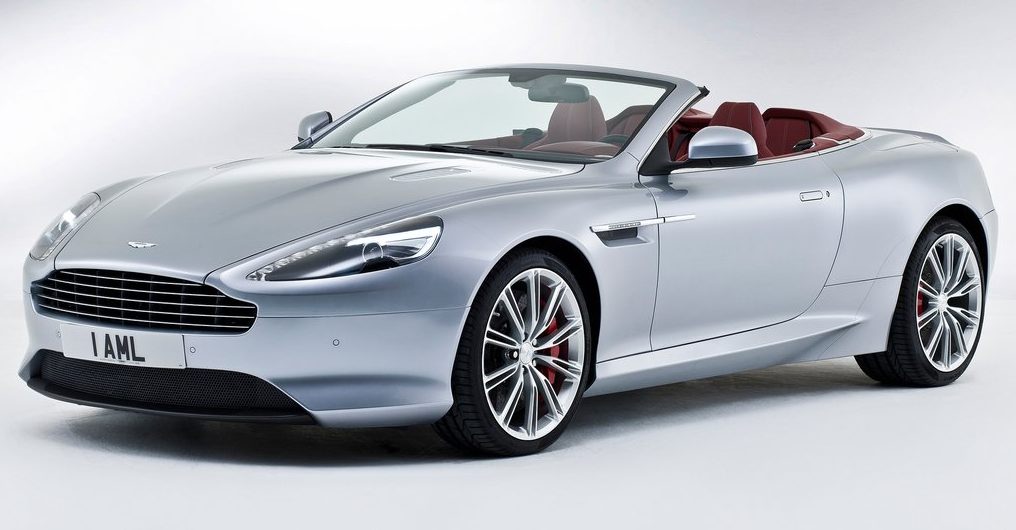 .
Coupe or Volante (that's convertible in Aston Martin speak), choose your poison. Either way, the empty space on your King sized bed at night will never be cold again when you're seen driving one of these around.
.
.
At the back with the rear boot flip, wide track width and muscular rear haunches, there is no mistaking the power will be delivered at the rear wheels. Customary Aston Martin integrated side strake and LED rear lamps keeps those vehicles who love tail-gating entertained … at least, until the DB9 decides to speed up ….
.
… at which point, the new generation AM11 V12 engine which gives you 620 Nm and peak power of 517 PS will almost assuredly smoke anything that tries to keep up with you at your posterior.
.
Of course, all that power will probably give you an up-close-and-personal experience with a Felda palm estate if you don't brake in time so stopping power has to be adequate. The braking system uses as standard Carbon Ceramic Matrix (CCM) discs and callipers supplied by acknowledged global brake experts Brembo. CCM consists of a compound of carbon fibre which is impregnated with silicon, injected into a mould and baked at ultra-high temperature. The resulting material is not only much tougher than conventional cast iron discs but also dissipates heat more rapidly to provide reduced fading.
.
The brake rotors, (398mm diameter at the front, 360mm at the rear), are mounted onto the bespoke disc bells using a 'floating disc' system. This allows the discs to flex relative to their mountings thereby making them less prone to 'judder'. The discs are cross-drilled to help keep the brake pads clean while also helping to ensure that gases emitted by the pads during braking do not build up between the pad and disc surface. The holes also help to cool the surface of the pads and the discs themselves. Air intakes mounted behind the lower front grille also force feed air into the brake discs to aid cooling.
.
In the Ride and Handling aspect, the DB9 sports Adaptive Damping System (ADS) that  includes three modes: Normal, Sport and Track. Normal is when the suspension damping is set at its softest to give the best ride comfort. In 'Sport' mode, the damping is set-up to be more focused at delivering sharper handling and control during dynamic driving while in the 'Track' mode the damping operates within the range of its stiffest settings. You'd probably develop a totally different perspective about Malaysian potholes in the Track setting.
.
We've seen flying Vios in Malaysia …. seeing a flying DB9 would be painful.
.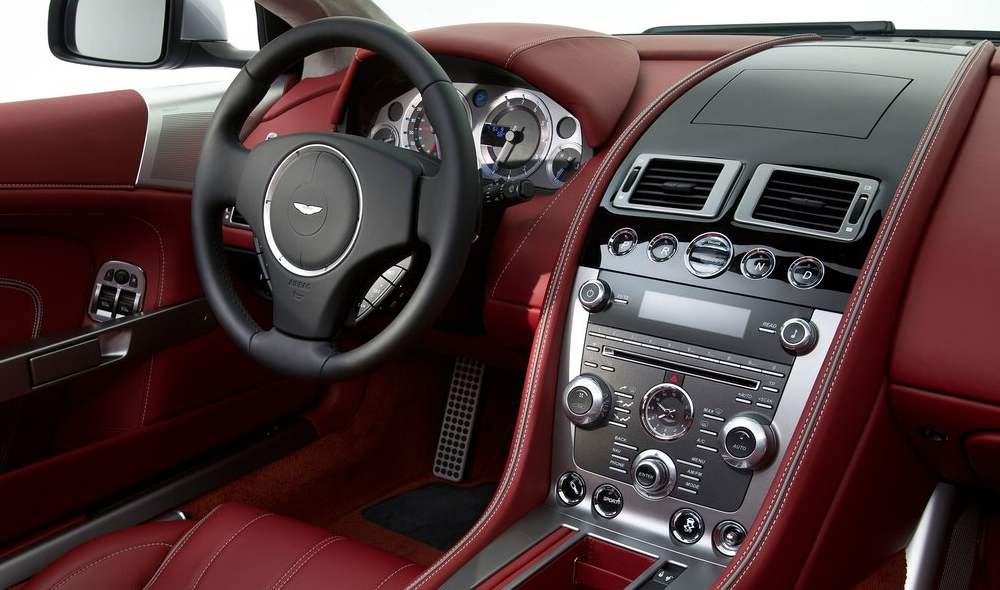 .
Inside, you'll feel every single ringgit spent on the DB9 is well worth it. Not only is it luxurious, it also comes with convenience such as automatic headlights, now operated by a new master switch unit control panel located on the lower instrument panel beneath the driver's side air-vent. Automatic windscreen wipers are also a standard-fit feature, with their operation triggered by a rain sensor built into the header pod in front of the rear-view mirror. Others include full-grain leather interior, leather sports steering wheel, electrically adjustable Sports seats with side airbags, memory seats and exterior mirrors, satellite navigation, automatic temperature control, trip computer and Organic Electroluminescent (OEL) displays.
.
Speaking of leather, buyers can opt for either Aston Martin wings or DB9 headrest embroidery.  The DB9 embroidery design has been refreshed and also has a new stitch pattern on 13MY cars. Also,  leather headlining is now available as an option on DB9. The large central panel of the headlining can be finished in leather, while the cant rail trim and header trim remain Alcantara-coloured.
.
If you think that the DB9 is not special enough to be seen in Malaysia, you can spec the car with two Carbon Packs  – one exterior and one interior. All of the carbon fibre has a 2 x 2 twill design that is finished with a clear lacquer. The exterior pack comprises carbon fibre front splitter and rear diffuser, carbon fibre mirror arms and caps and dark tailpipes with a graphitic finish. The interior pack offers a carbon fibre upper facia, carbon fibre gear selector paddles and carbon fibre door pulls.
.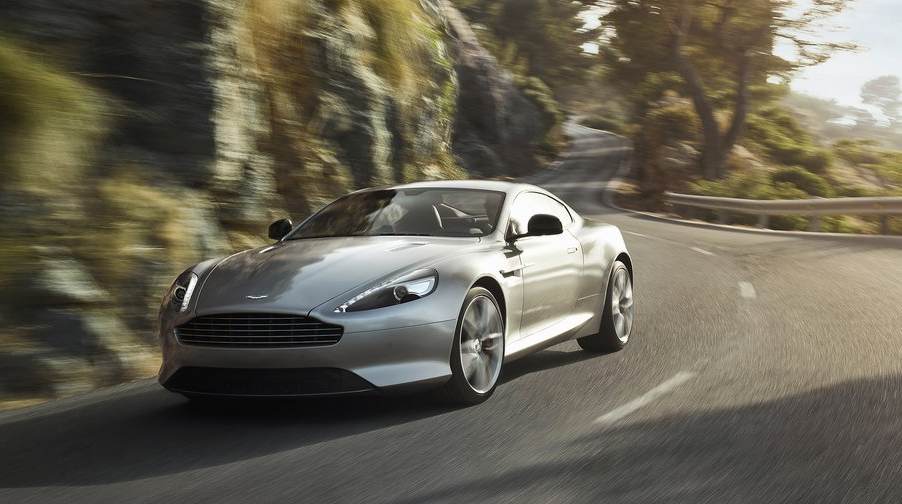 .
All in all, it's Britist engineering at its best. With quite a number of Ferraris and Lambos on our roads today, having a Aston Martin will definitely set you apart from the rest of the high flyers. Now that we have an official dealership in Malaysia, let's see how many banks you need to rob before having enough to buy one. At this point, delivery is slated for UK and Western Europe in October and we'll probably see it reaching our shores in the next few months.
.
Now, please excuse me while I wipe that drool off the table I was leaning on while writing this article ….
.
.
.