MPVs have always been somewhat a conundrum for me because I'm probably one of those who love lots of space in a car but having brought up in a small family where it was just my parents, a younger sister and myself, a 4-door sedan was all the space we ever needed to go anywhere (which probably explains my preference for sedans).  Hence whenever the opportunity to drive a people-mover, I'd be very motivated to do so …. partly is to see if me, as a sedan person could agree to driving an MPV as a daily car and partly to find out if I'm just driving empty space around for nothing most of the time.
.
The Peugeot 5008 is claimed to be a practical vehicle for the family while still maintaining as a vehicle that rewards the driver with a pleasurable drive. Speed, comfort and versatility; it's suppose to have it all ….. or does it? Let's find out.
.
Design
.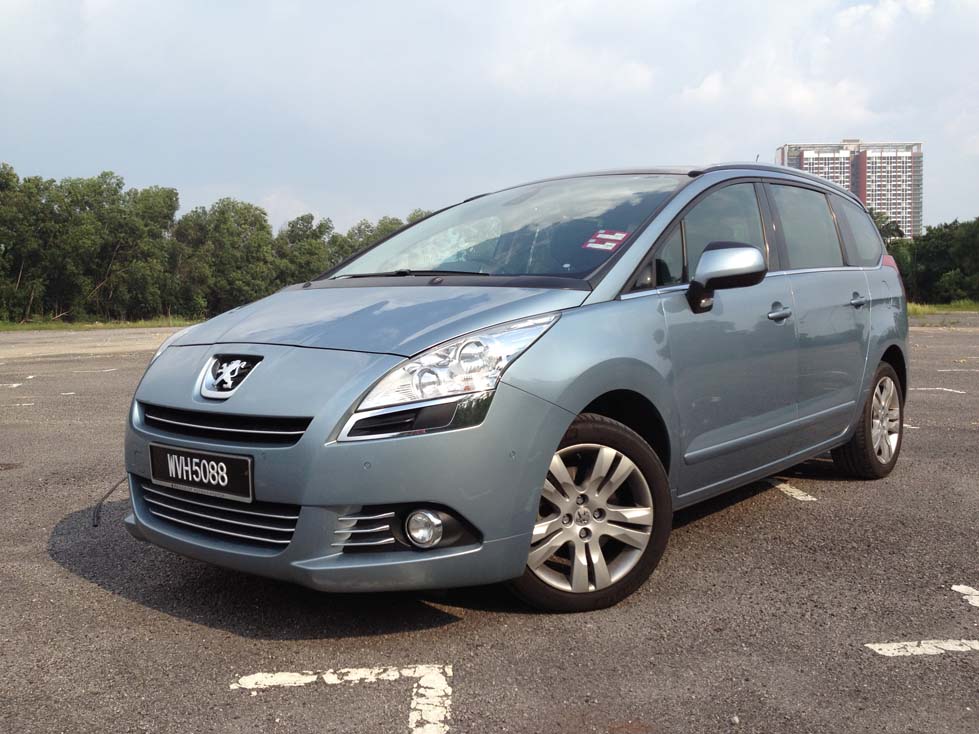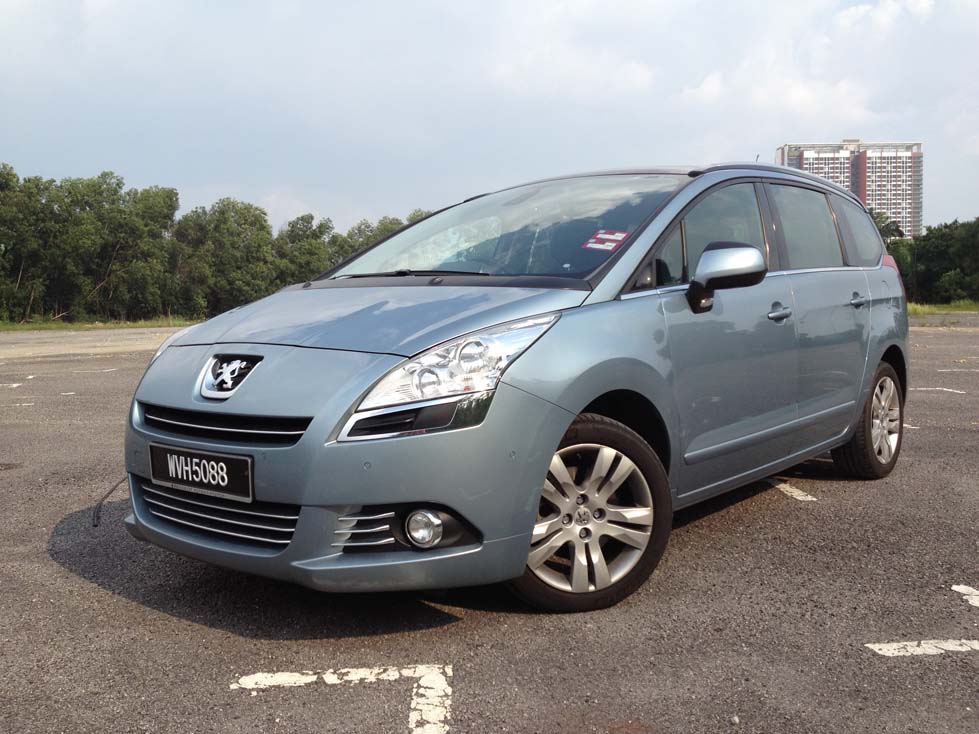 .
Looks can be subjective but personally, the streamlined design with nominal creases seem to suggest an efficient vehicle in cutting through the wind when on the go. Chrome slits line the front bumper and air intake. Launched back in Dec 2010 at the KL International Motor Show, the 5008 hasn't exactly been selling off the showroom like hotcakes … partly I suspect is due to a strong preference for Japanese brands in the MPV category.
.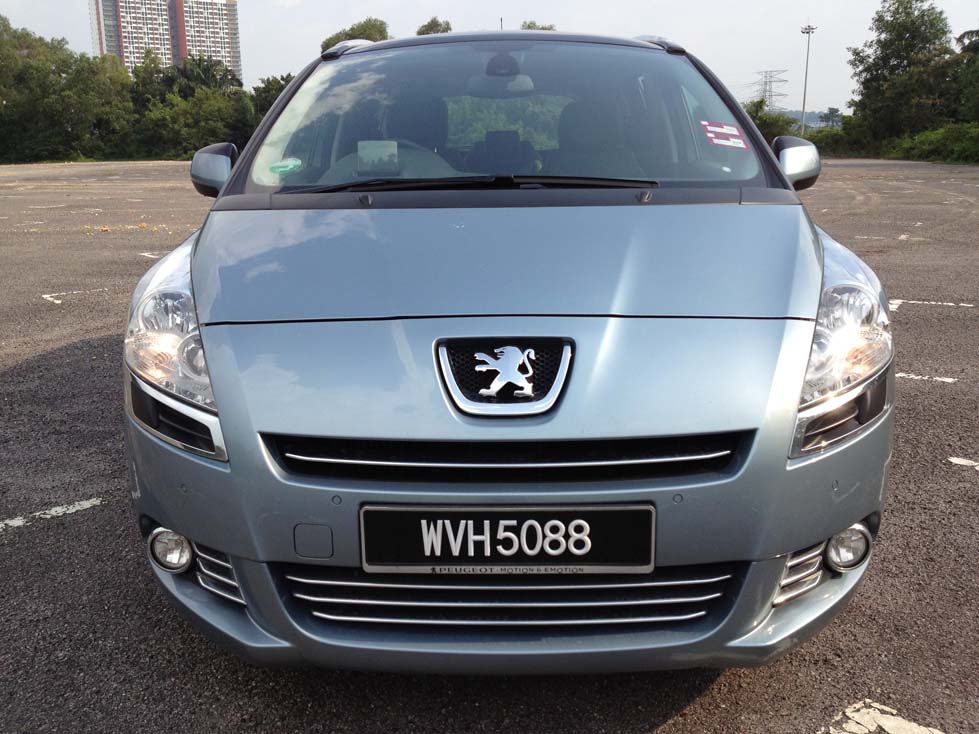 .
The "grinning" Lion, brought about by the gaping vents on the bumper is very much present in this incarnation of Peugeot's compact MPV.
.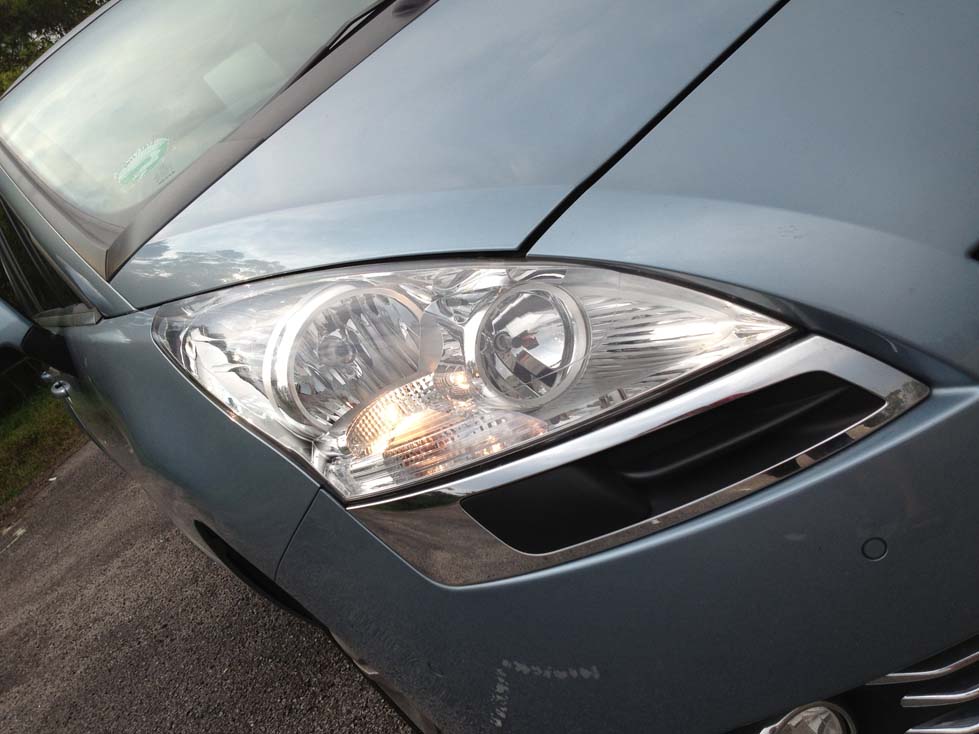 .
Seems rather sad that the 5008 only comes with halogen reflectors. In some markets, the chrome part below the headlights are fitted with LED DRLs which makes it look so much sexier.
.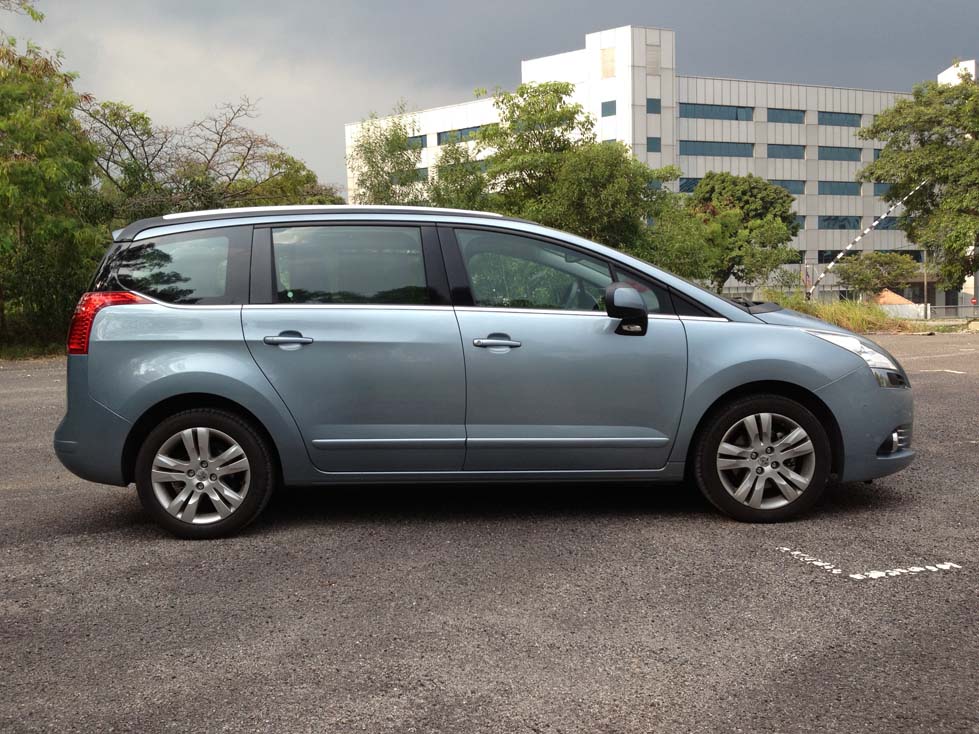 .
Measuring 4,530mm in length, 2,118mm in width and 1,638mm in height with a wheelbase of 2,727mm, the 5008 is significantly smaller compared to the medium sized Toyota Estima MPV. A more apple-to-apple comparison would be the Nissan Serena, Toyota Innova and Honda Stream all of which has almost the same length, the 5008 with the widest dimension above 2m and the 2nd shortest car in terms of height after the Stream.The most common continental 7-seater comparison you'd find being mentioned against the 5008 is the Volkswagen Cross Touran which is noticably shorter, thinner and higher than the 5008.
.
.
At the back, the hockey stick-like tail lamps creates one of the most conservative, unassuming ass you can find for an MPV.
.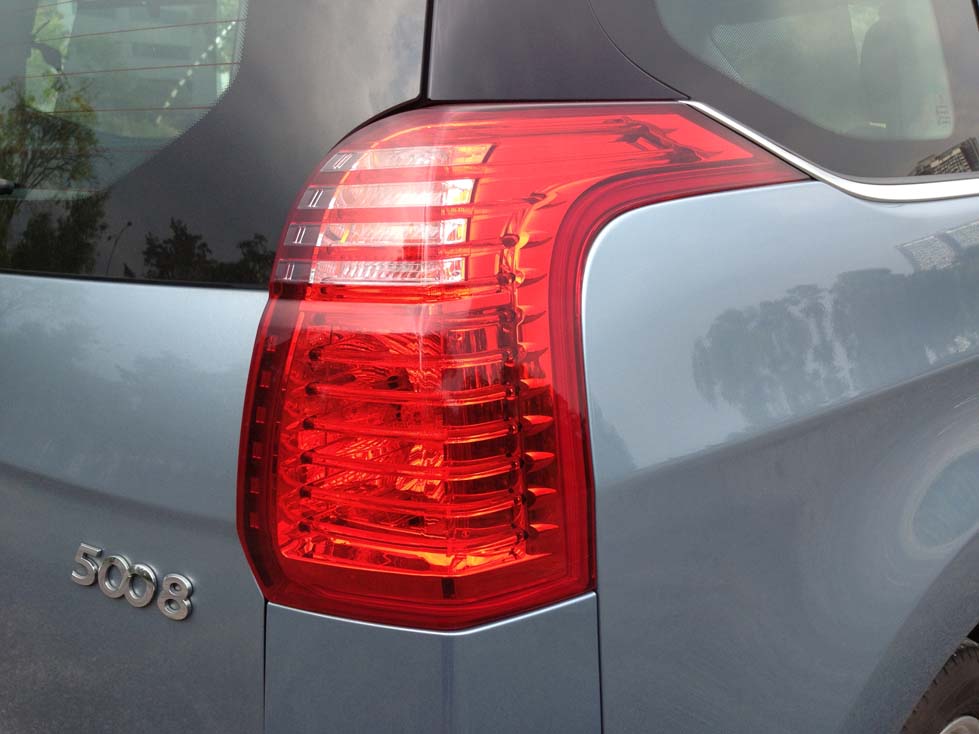 .
No LEDs in there though.
.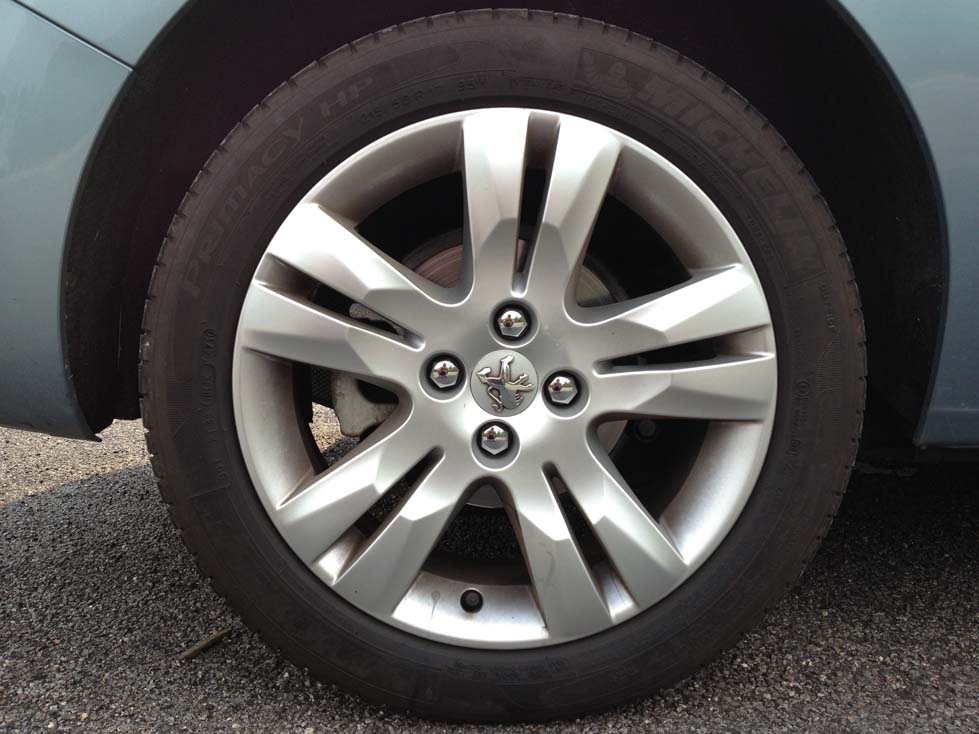 .
Quark design 17 rims, wrapped with 215/50 series tires.
.
.
Performance
.
.
As is with most Peugeot turbocharged engines, you'll find the usual 156HP Prince twin scroll Turbo High Pressure (THP) with 240Nm worth of torque from 1,400rpm onwards. Mated to a 6 speed auto adaptive gearbox with tiptronic and sport mode, zero to hundred can be achieved in 10.8 seconds which isn't exactly a sub-10s car but hey, it's a family mover; why should you be rushing to the century mark anyway? Ok, maybe rushing to find a toilet for the kid to poo-poo might be a valid reason to speed but while it is easy to forget what speed you're traveling in this car, always place the safety of your family first.
.
Should you decide to let loose, the 5008 has a claimed 195kph top speed though why anyone needs to move this fast in an MPV is beyond my understanding. The 6 speed Aisin-sourced gearbox does a reasonable job at shifting cogs but it can never be as smooth as dual-shifters and with its tendency to rev high into the stratosphere, putting the engine out of its optimum power band, there were times when there was a great disparity in power delivery. Shifting it to manual mode helps moderate this out-of-breath situation somewhat but to be honest, I didn't really need to use it because I doubt anyone would want an MPV to speed around.
.
.
Ride and Handling
.
Being a continental, the 5008 hides its bulk well on the move. Traveling at 110km/h feels like 90 and the suspension is slightly on the firm side for a family car. It's not harsh, mind you but if you were to drive it in my usual suspension test track (read: Smart Tunnel), you'd feel the bumpiness a lot more than a Japanese equivalent. As a matter of fact, it feels like a typical French ….  jittery on less refined roads.  Push it a little faster and under steer sets in …. but not before you feel like one (or more) of your tires are no longer touching the ground when doing high speed corners.
.
Ok, let's be honest …. this IS a family car and no matter what Peugeot tells you about how SYIOK you'd would feel when driving it, going fast on uneven roads is anything but enjoyable. The car feels jumpy and is not confidence inspiring. Having said that, cruising on highways is done well with little intruding wind and tire noise, and in this respect, it is better than an Asian made car.
.
Cabin Convenience
.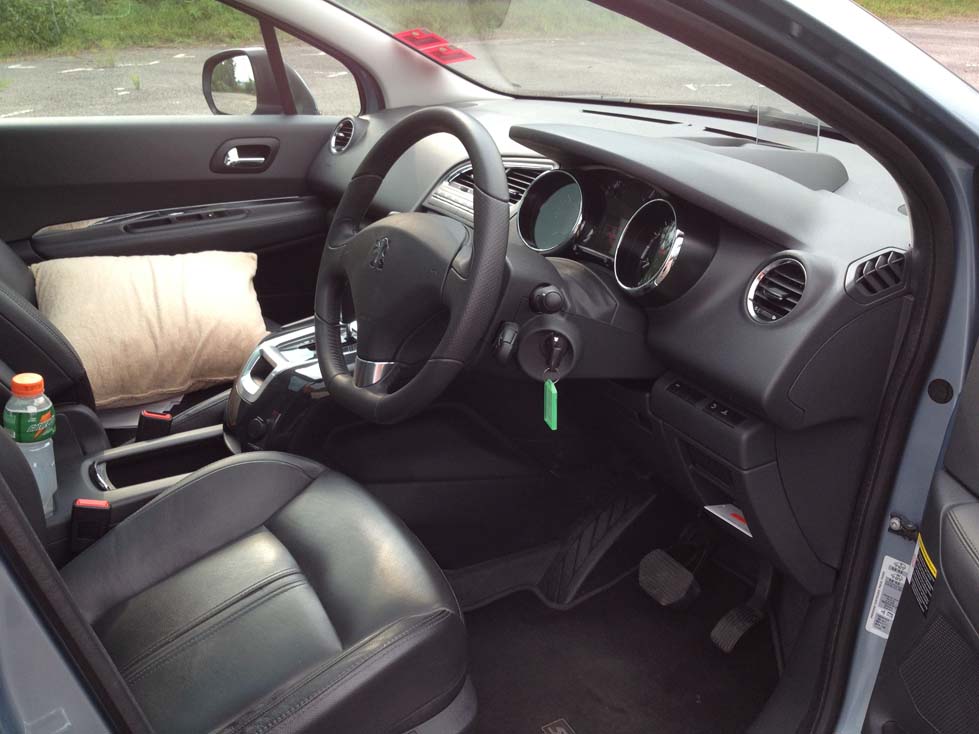 .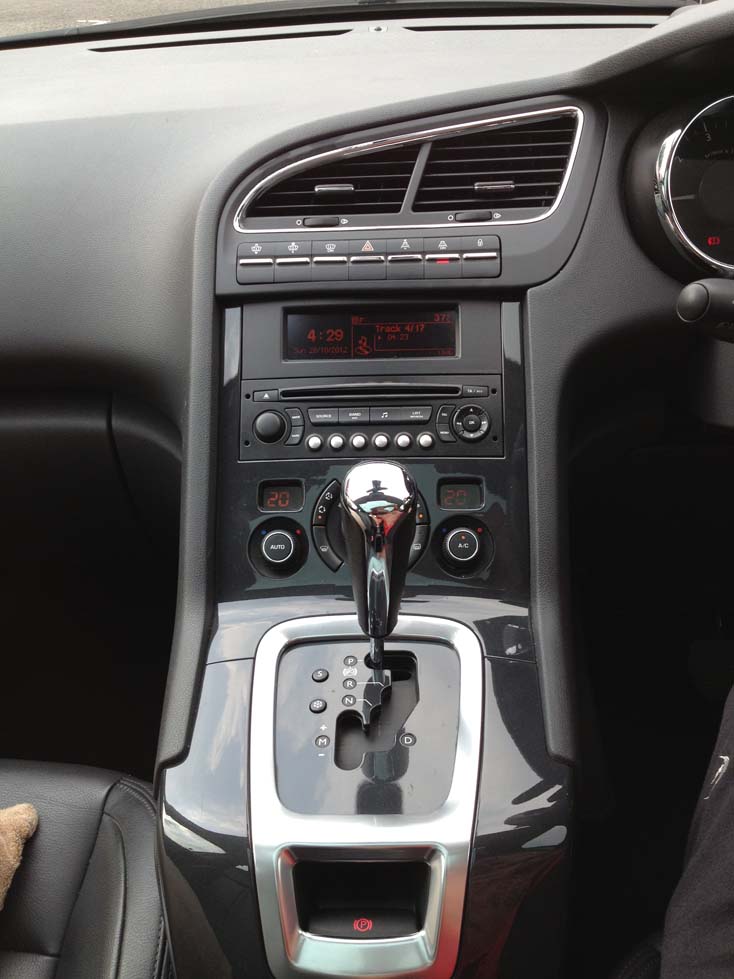 .
The cockpit design would remind you of the 3008 (reviewed HERE) where the switch designs were probably inspired by an aircraft. The controls are pretty intuitive except for some of the switches below the central aircon vents which may not be found in other vehicles that does not have the same function.
.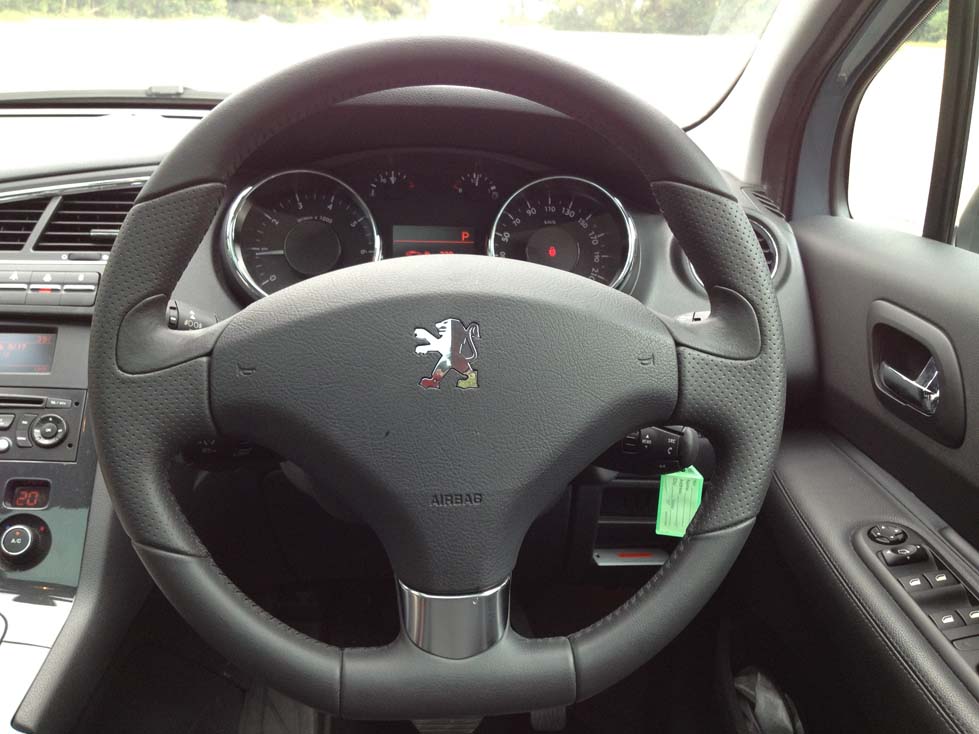 .
If it's one thing that I love most about the 5008, it's the steering wheel. Meaty, fat, leather wrapped with a flat bottom, it would look good in almost any other vehicle, be it an MPV, SUV or sedan. Heck, if I had a toddler, I'd probably fit it on to those baby toy cars where the baby sits on top and slides around on 4 wheels with a beep beep horn in the center.
.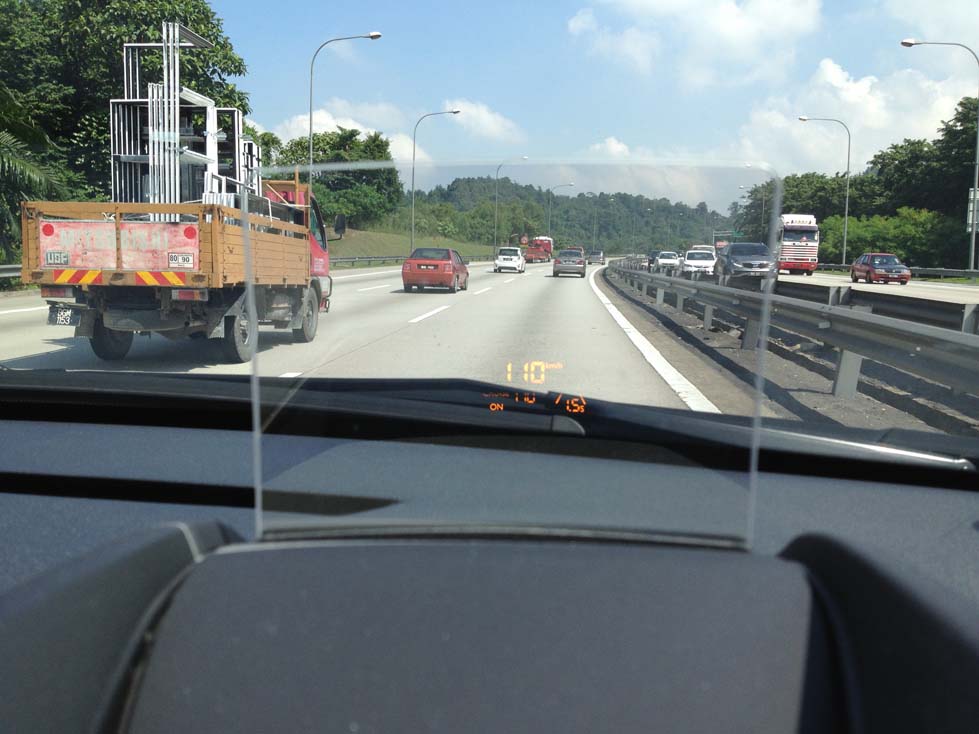 .
Let's start all the way up front, shall we? Closest to the windscreen in front of the driver is the Head Up Display which tells you travel speed,  cruise control speed and Distance Alert. Unlike BMW's HUD which bounces the information on the windscreen, the system found in the 5008 uses an anti-reflective translucent plastic panel that slides out from a housing on the dashboard and the angle of the panel can be manually set by the driver to suit different driving positions.
.
Distance Alert uses an on-board radar to measure the distance to the vehicle in front and will alert you visually by flashing the number to imminent contact. A little strange is that Distance Alert don't really tell you the distance …. you set the TIME to impact based on the travel speed you and the car in front of you, set to a maximum of 2.5 seconds. For instance, if you're moving way faster than the car in front, the 2.5 number will flash as it counts down. If you managed to slow down and the car in front picks up speed, the flashing number will increase till 2.5 before disappearing once the car in front goes further. A little strange and can be distracting at times and fortunately, the Distance Alert can be turned off.
.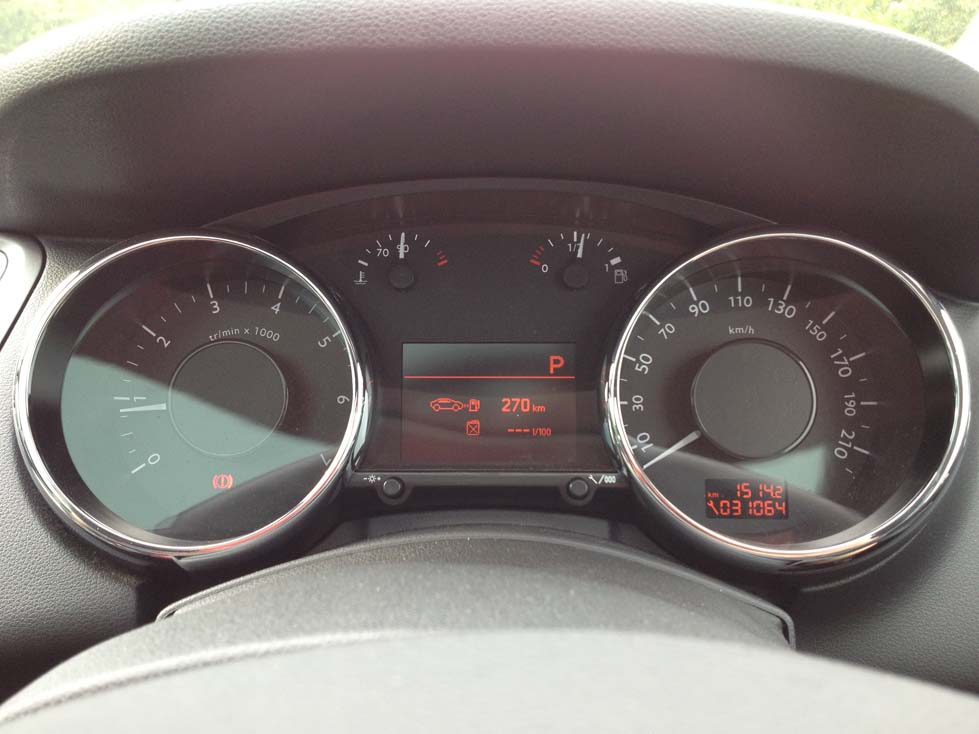 .
For the odometer, the design can be a little drab. You'd still find a Multi Function Display that tells you virtually everything about the car
.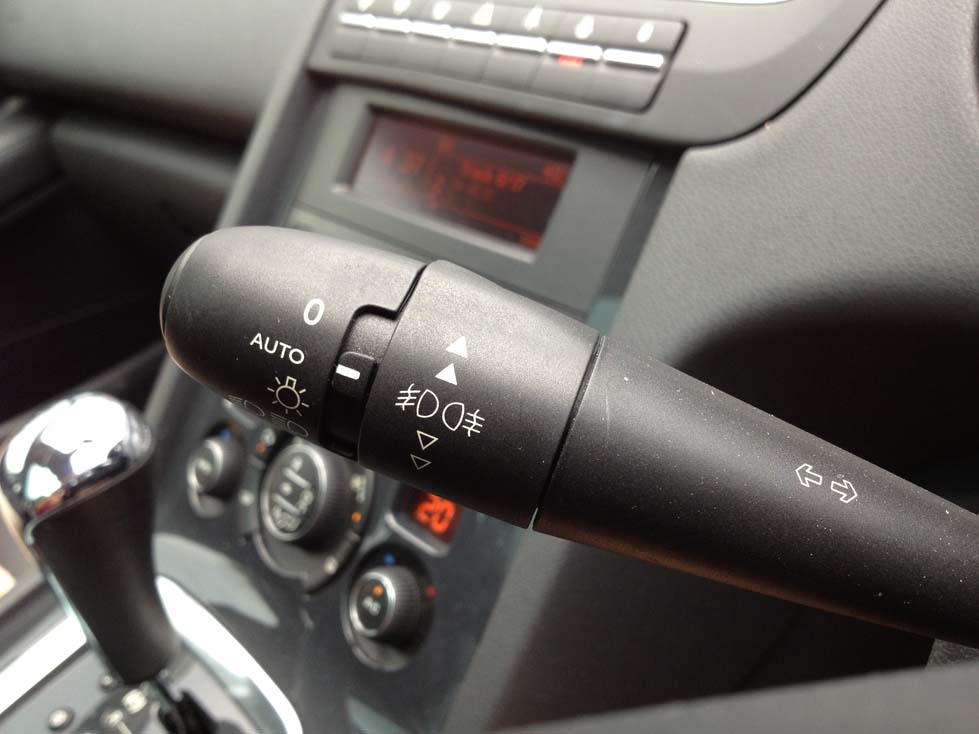 .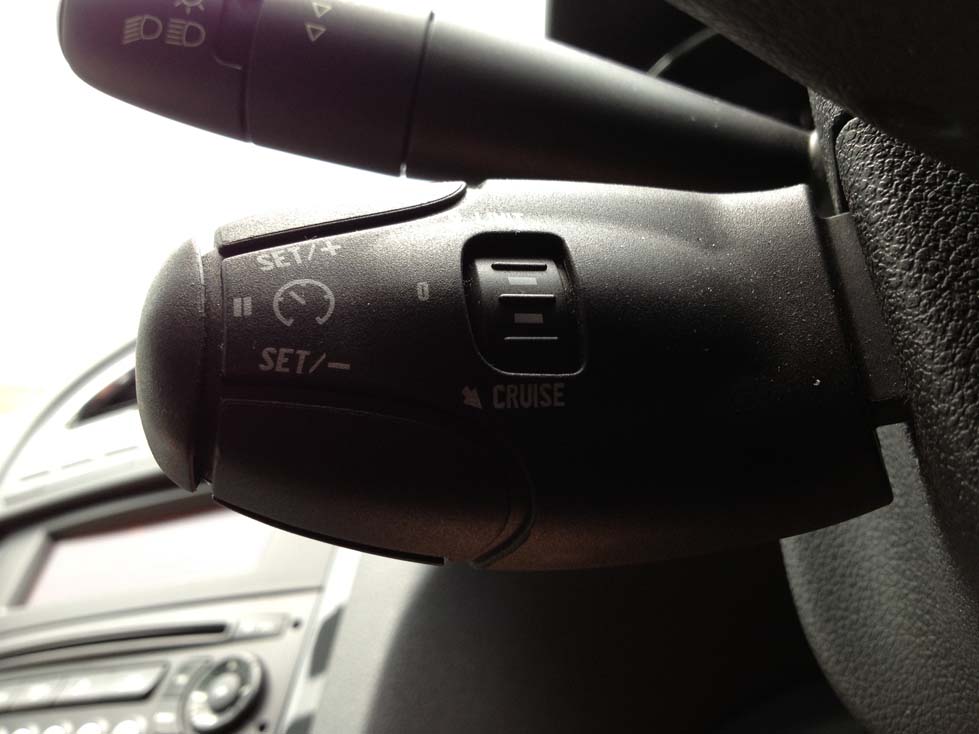 .
4 stalks are mounted behind the steering. On the upper left, you'll find the signal and headlight controls. The headlight can be set on auto.
.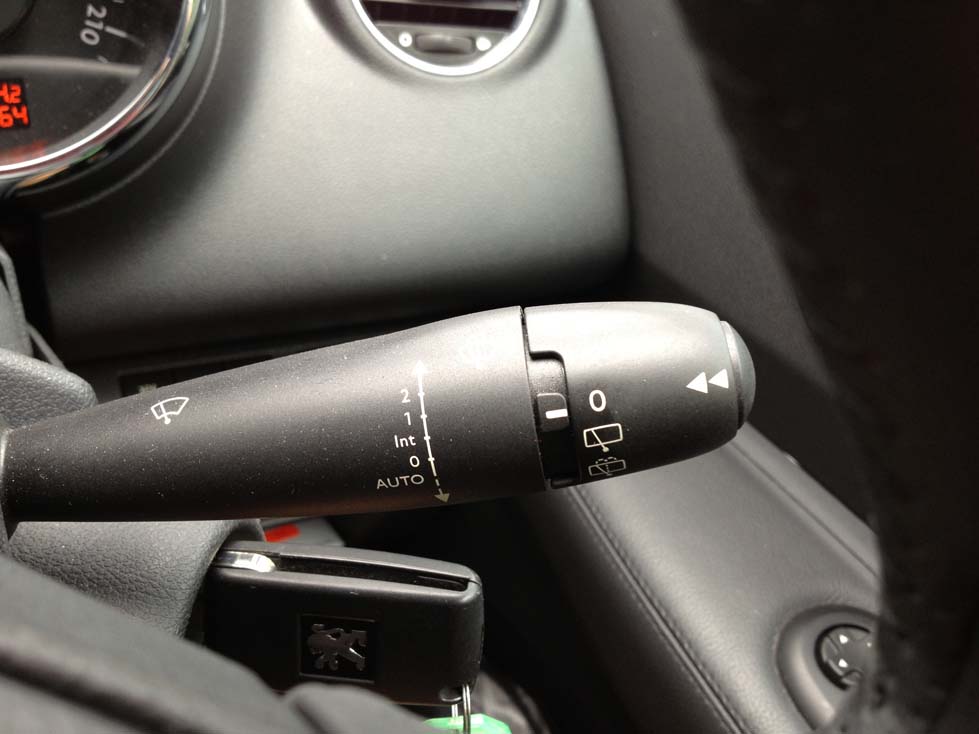 .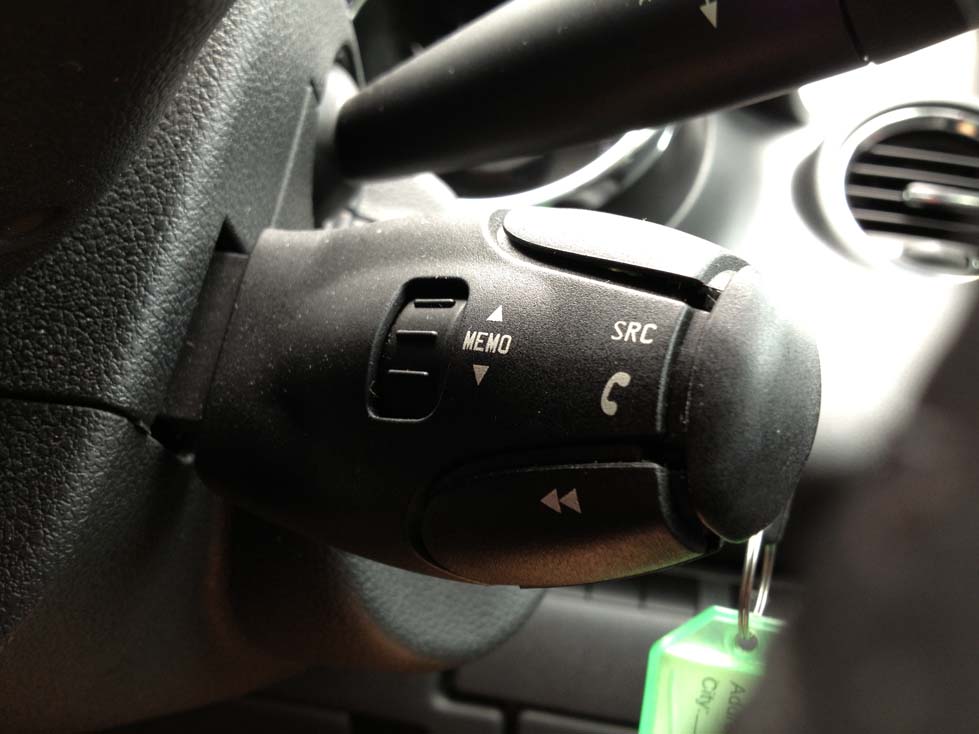 .
Whereas on the right, you'll find the wiper (which has an auto on feature) on the upper stalk and audio controls on the lower stalk.
.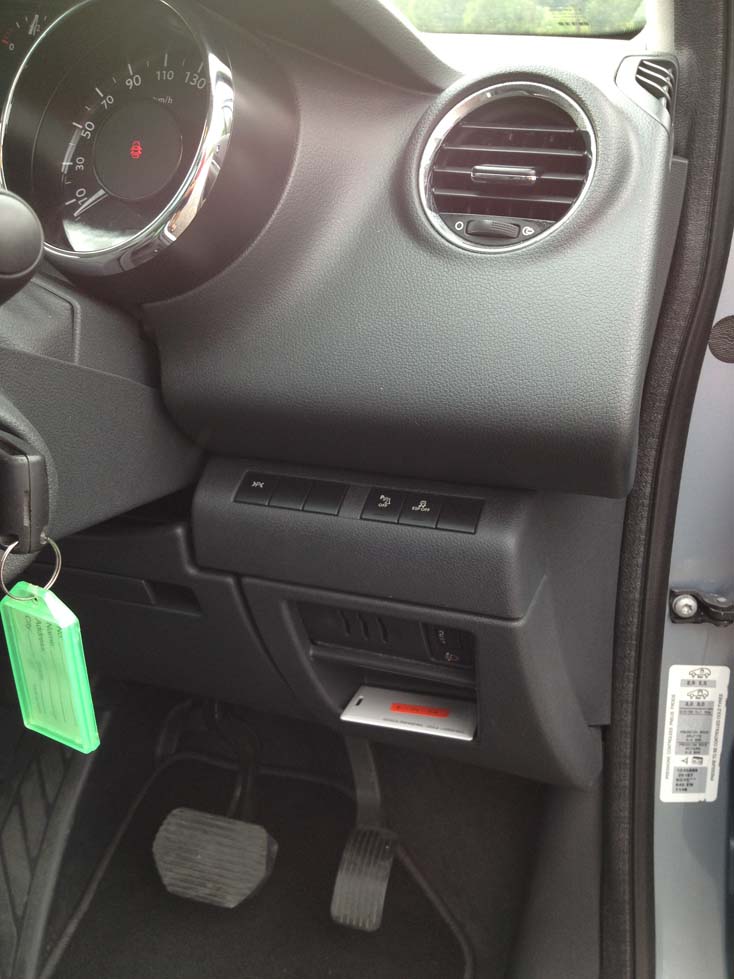 .
On the right side of the dashboard, you can find other controls such as parking alert warnings and ESP as well as manual leveling controls. There is also a shallow compartment which is probably only good for access cards.
.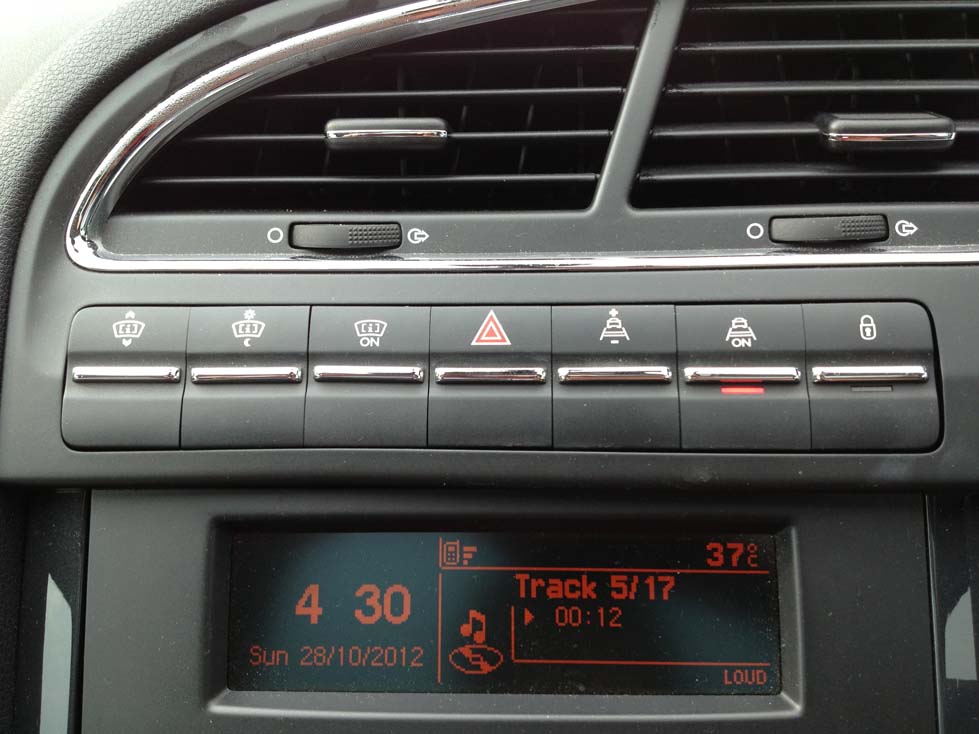 .
Egyptian symbols? No, those are the controls for the HUD, hazard light, Distance Alert controls as well as door lock/unlocking.
.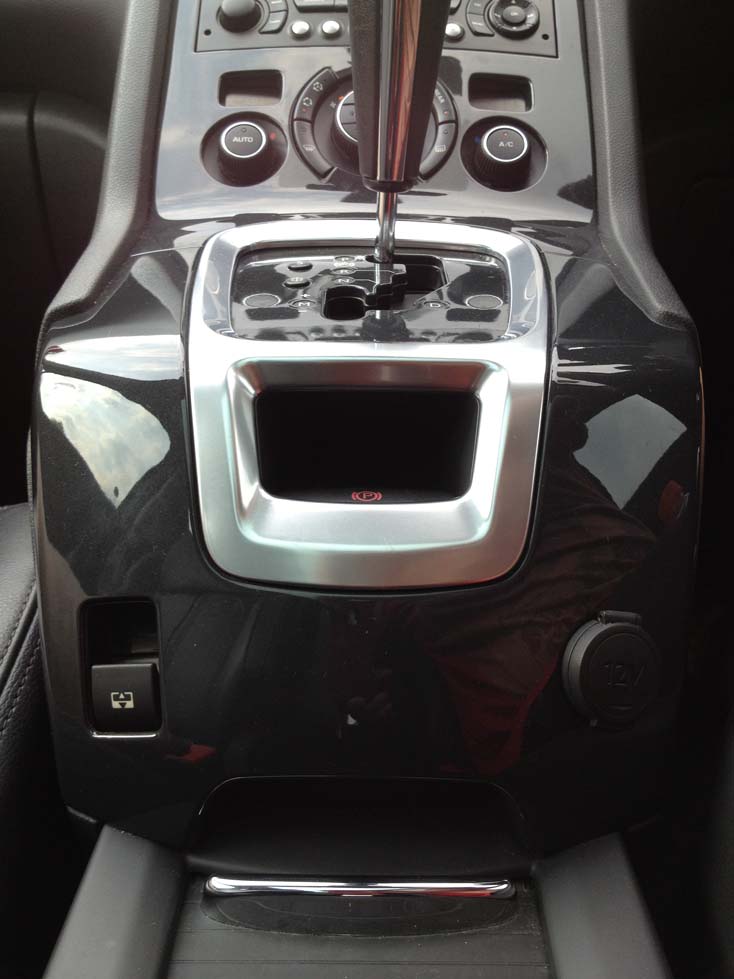 .
Electronic parking brakes … no drifting nonsense for this family car.
.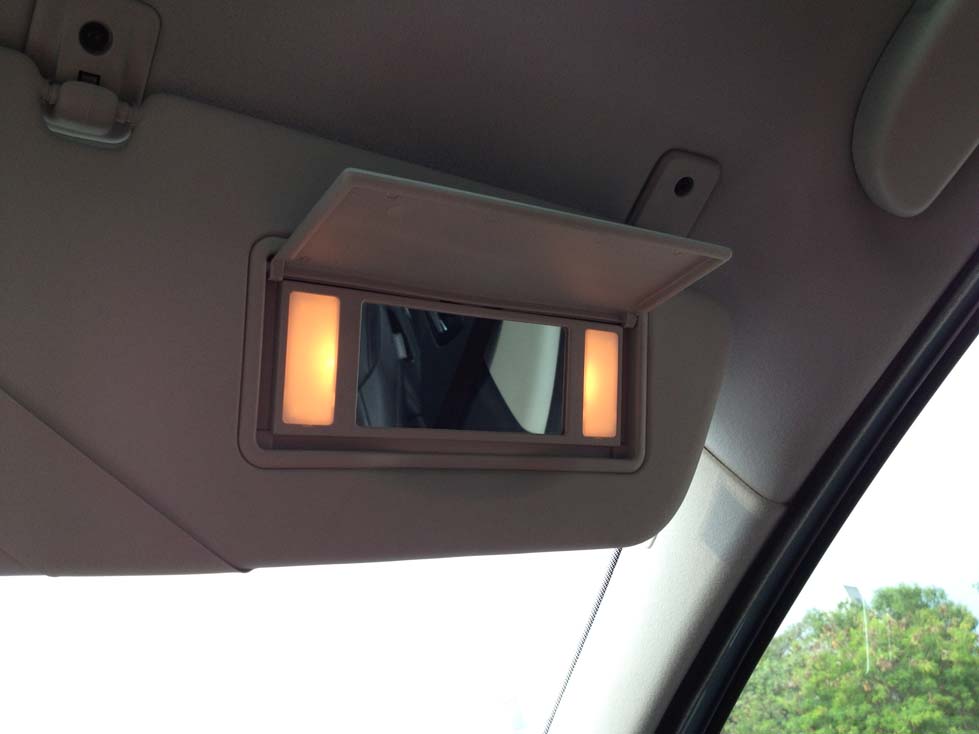 .
As is with most Peugeots, illuminated vanity mirrors are standard for both driver and front passenger.
.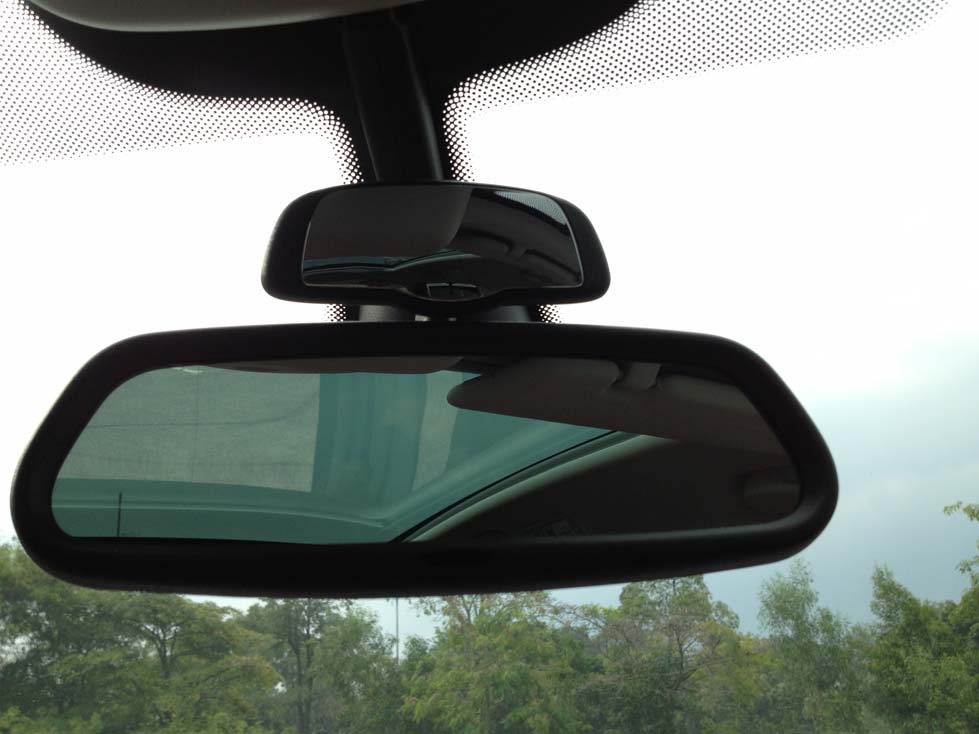 .
You get 2 rear view mirrors … one to see what's outside the back and one for what's inside. I probably need a third eye if I want to see everything at once.
.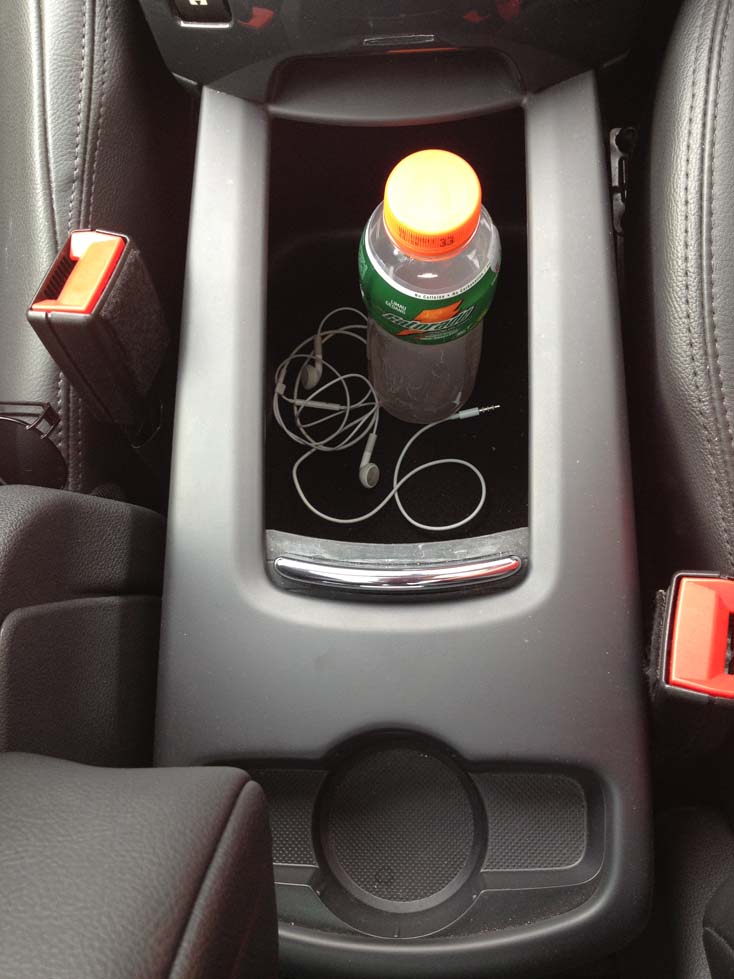 .
The compartment at the center is really deep. Peugeot claims you can fill it up with 10.5litres of water … chilled too since there is an air condition vent there.
.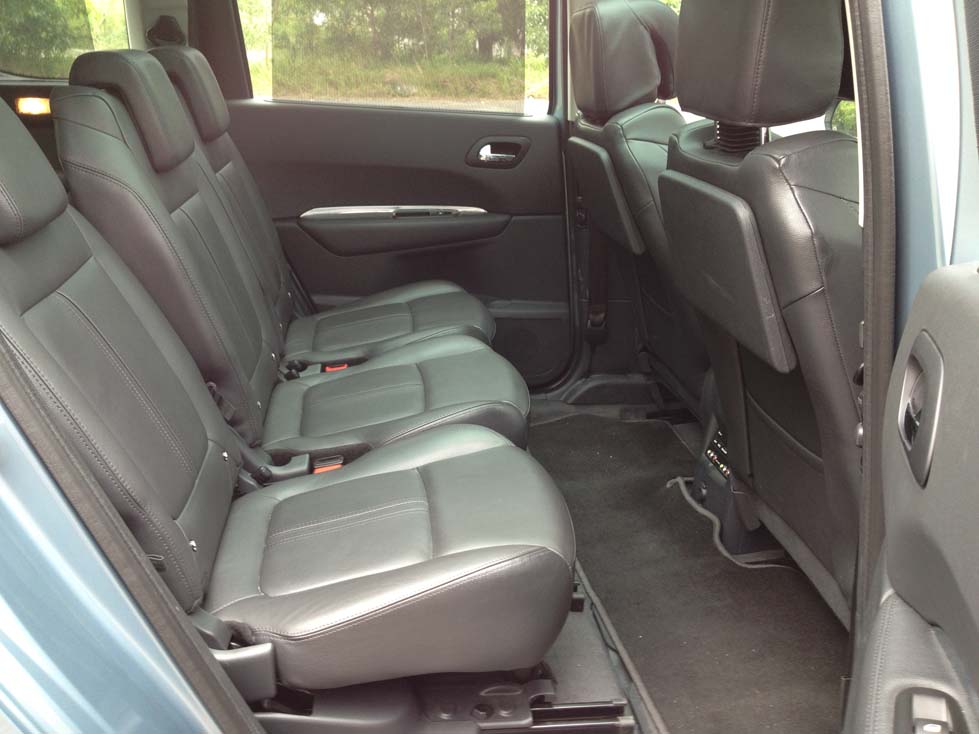 .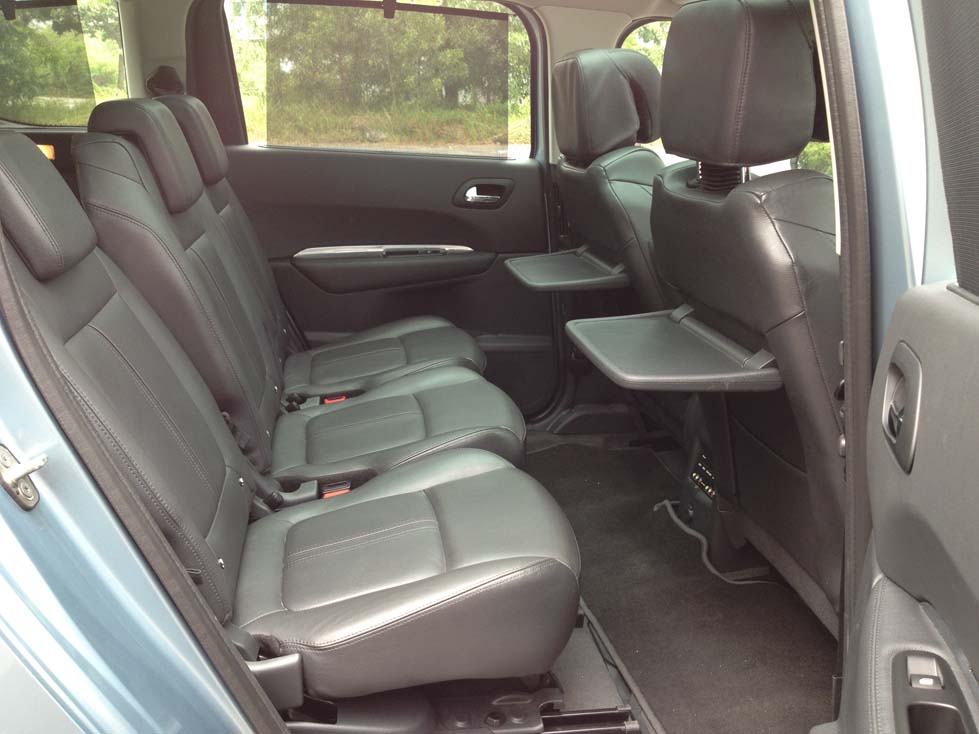 .
Next to the driver, the 2nd row passengers are arguably the best place to be in ….
.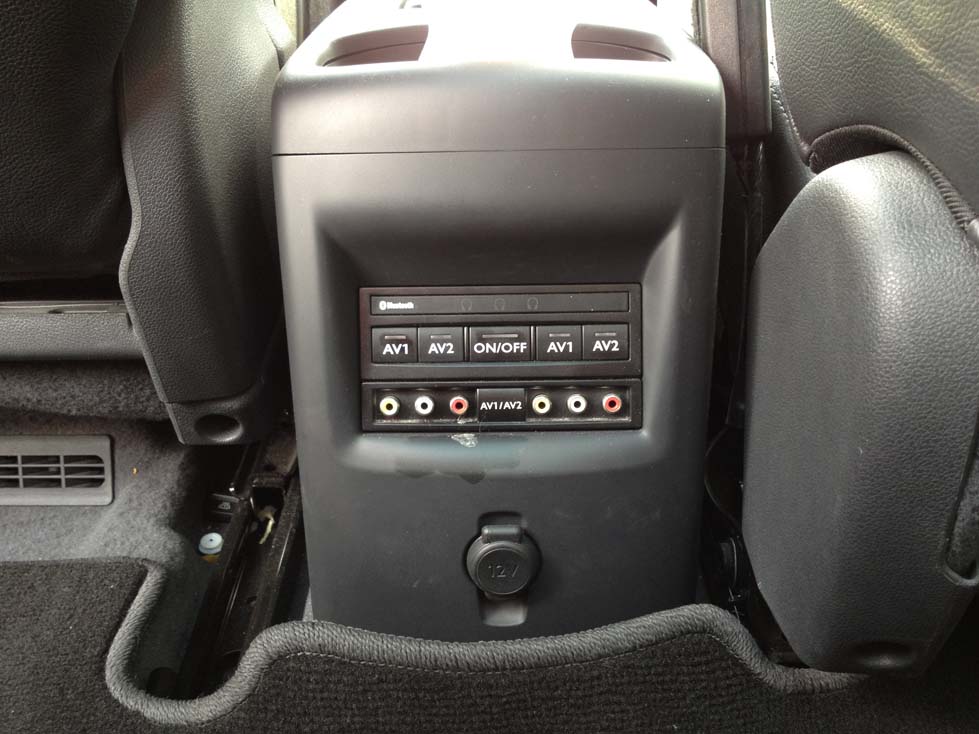 .
Not only are all the seats wrapped in leather (which makes cleaning spilled milk and greasy fingers a lot easier),  there is also a 7″ LCD monitor mounted behind the front seat headrest. 2 sets of component cables can be found behind the center arm rest which allows up to 2 multi media players to be plugged in and playback can be on both screens or independent. If you're not sure what media player to purchase, Nasim can provide you with one … for a price, of course. You'll also find a 12V power socket to power whatever multimedia player you have behind.
.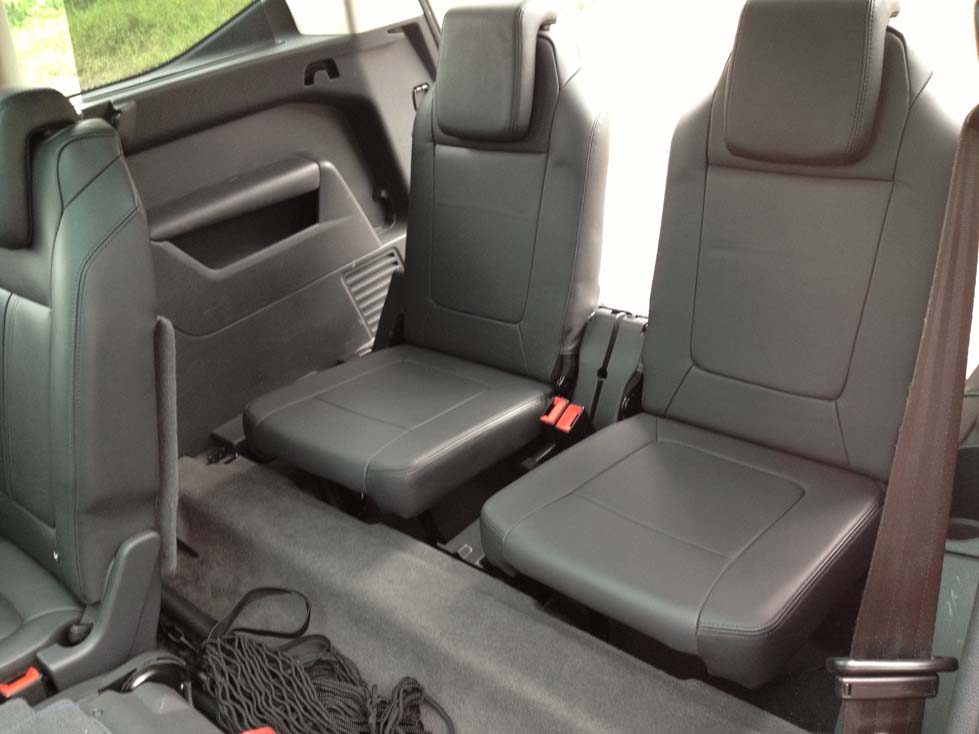 .
If you're an adult of average height, the 3rd row is where you do not want to be in. Best leave it folded or if you're ferrying 7, dump the kids there as there isn't much legroom. The kids however always love snug seats so it's a good arrangement.
.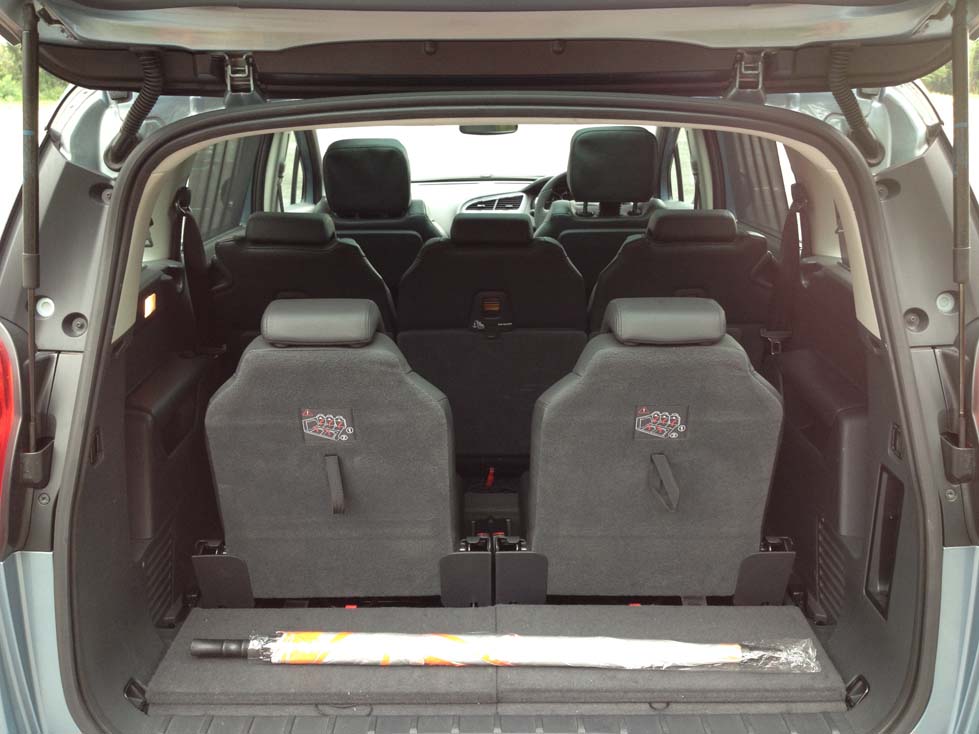 .
Do note that there isn't much space behind once you fold up the 3rd row. With the 3rd row folded down, you'll have 656litres worth of space.
.
If you do have a large family and you're carrying lots of luggage, you might want to take advantage of the roof rails to install a Thule cargo hold.
.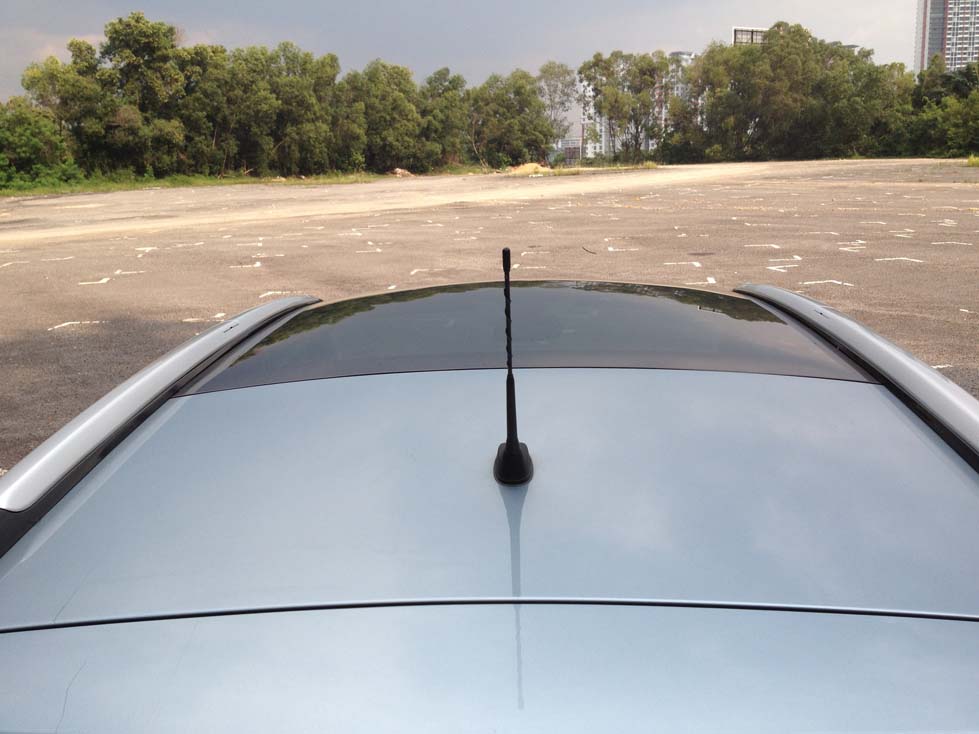 .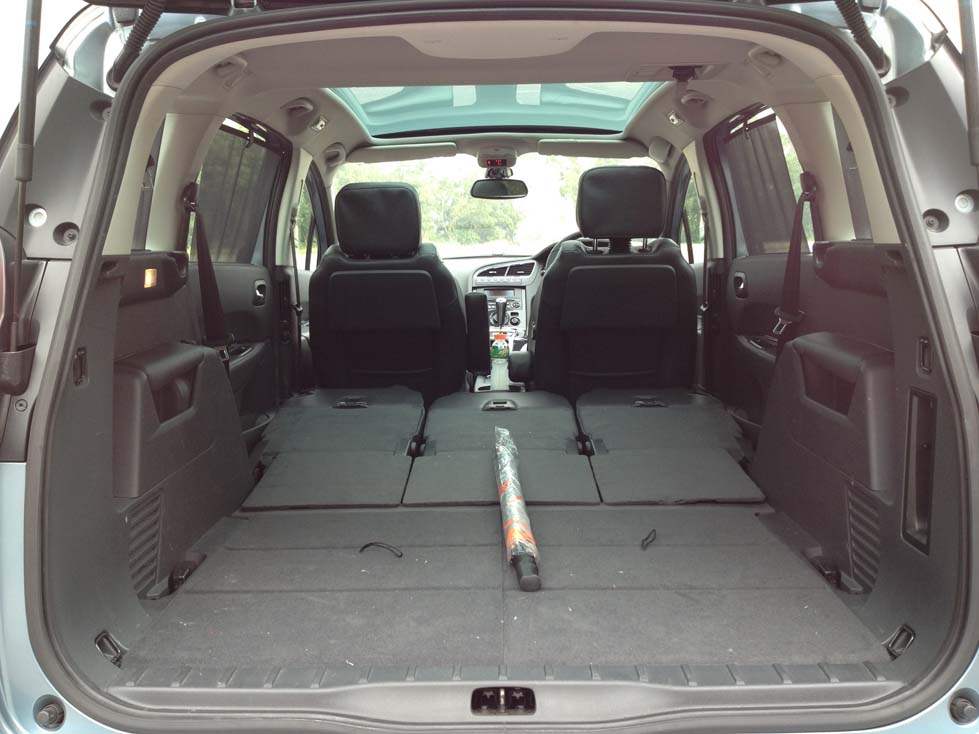 .
Both 3rd and 2nd row can be folded flat, making the 5008 a 2 seater and giving you  a whopping 2,506litres of space! You might even fit a Perodua Viva in there!
.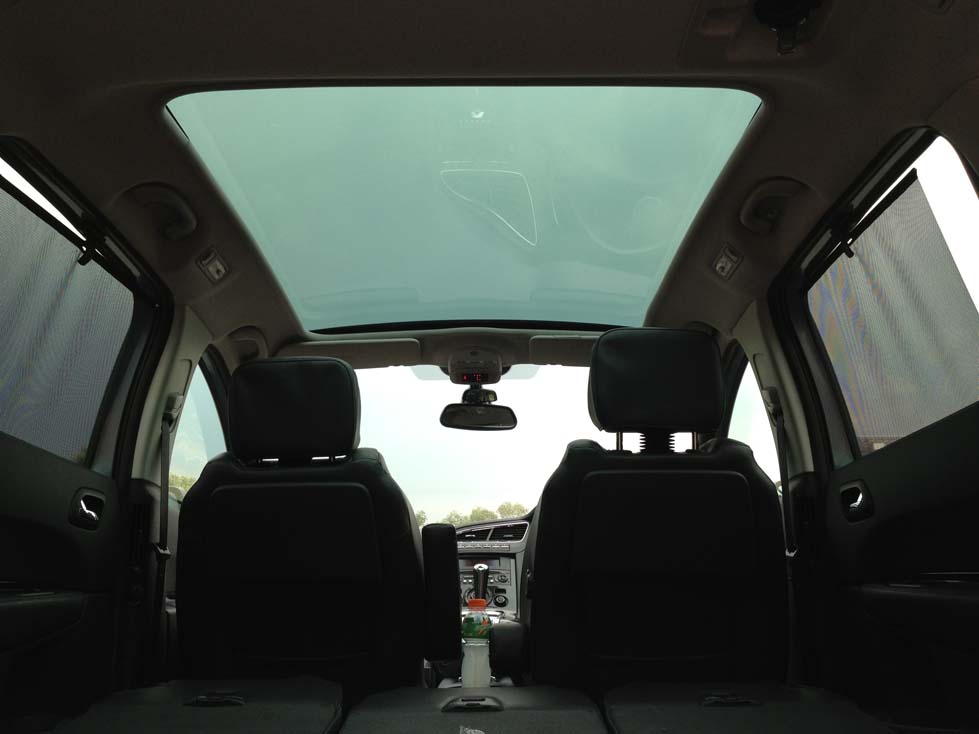 .
Coupled with the panoramic roof, you'd feel you're in an Airbus A380 where space is never an issue.
.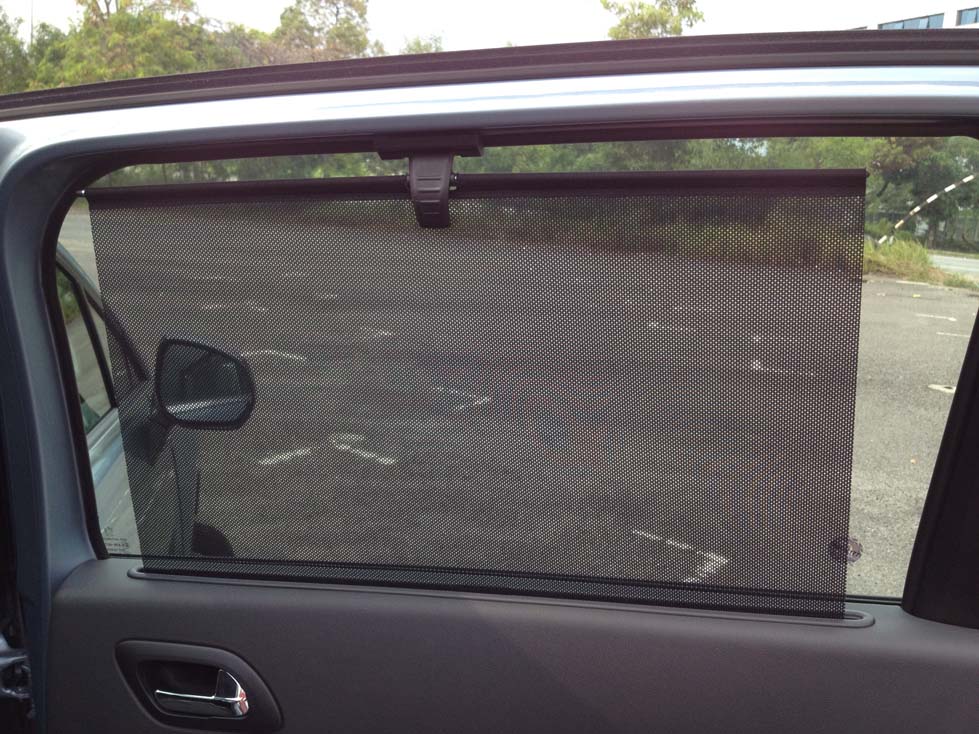 .
Car shades will no longer be necessary as the rear passengers will get retractable sun blinds and this includes the 3rd row. No such convenience for the front row, though.
.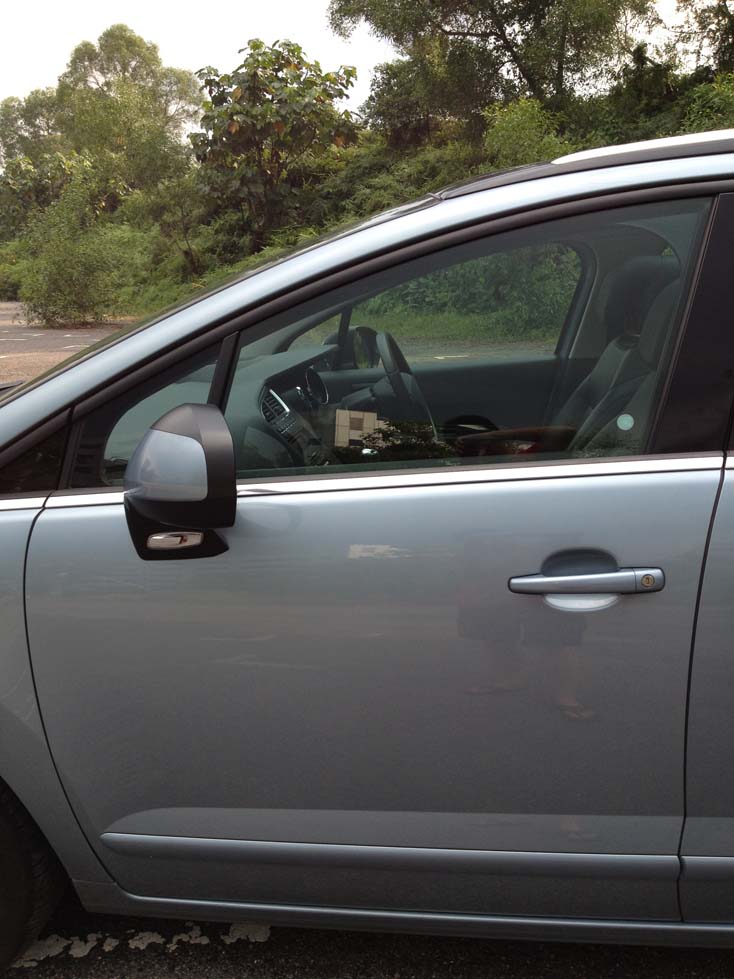 .
Speaking of the front passenger, heed should be taken when getting in and out of the car. Since the car has a relatively low height and the A pillar slopes backwards at quite an angle, passengers (and driver) stand a higher chance of banging their heads on the pillar (as I had the experience of personally finding out).
.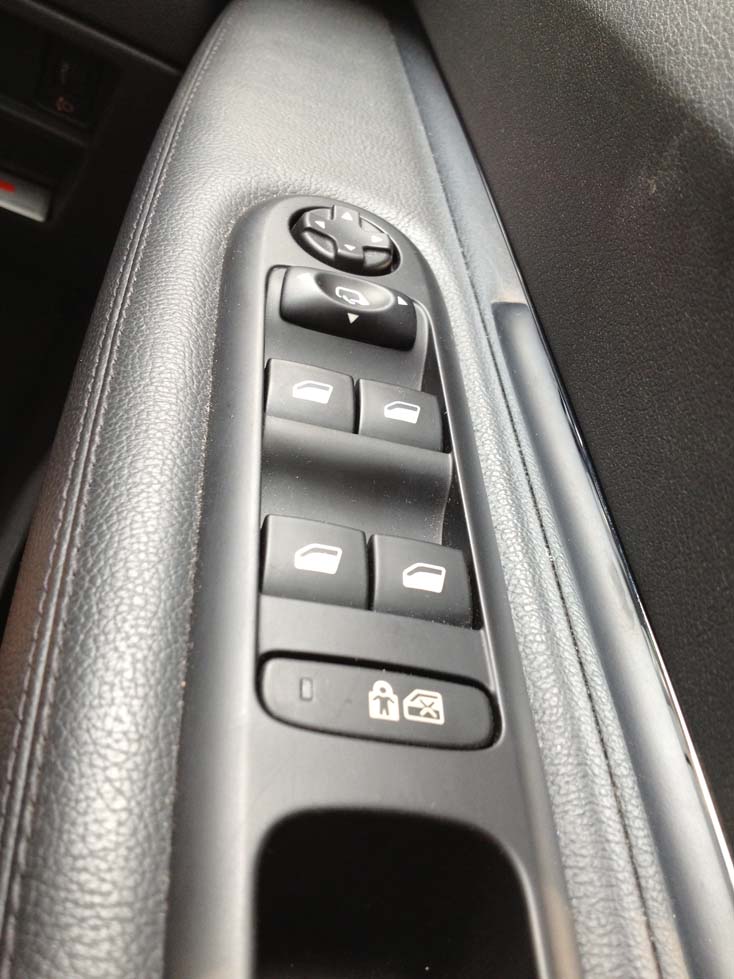 .
One notable safety feature that I particularly appreciate in all Peugeots, particularly in a family car like the 5008 is the rear door safety locks which instead of engaging it from the door can be done at the press of a button on the driver's door. Once depressed, both rear windows and rear doors cannot be opened from within. Perfect for kids who have itchy fingers. Did I also mention that all 4 powered windows are one-touch down/up and can be remotely raised via the remote control?
.
There's supposed to be a tire pressure monitoring system but somehow it has been omitted from the catalog. Didn't have a chance to test this feature in the car though.
.
.
Safety
.
As is most continentals, safety is never compromised and the 5008 comes with the following specifications:-
.
5 star Euro NCAP Safety rating
Driver airbag
Front passenger airbag with deactivation switch
Driver and front passenger side airbags
2 curtain airbags (extends to 3rd row) – total 6 airbags
Peugeot Hill Start Assist
ESP
ABS
EBD
EBA
ASR
DSC
Anti whiplast front seats headrest
Front seat belts with  Pretensioners and force limiters
3-point seat belts with force limiters on row 2 and row 3
Rear doors child safety locks
2 ISOFIX location points (2 row seats)
Auto illumination of rear hazard lights
Deadlocking
Peugeot rolling code transponder immobilizer security
.
.
Specifications
.
Other than a potty for your child, the 5008 comes with virtually everything you need for a picnic drive:-
.
Exterior
Panoramic roof with electronically controlled retractable blind
Double optic headlamps with clear polycarbonate lenses
LED effect rear tail lamps
17″ alloy rims (Quark design)
Front and rear parking sensor
Available Space Measurement (ASM) Aid
Front and rear fog lights
Headlamps delay security illumination ("Follow Me Home")
Acoustic Laminated Front Windscreen
Sensor activated headlights
Sensor activated wipers
Automatic electric folding mirrors
Side mirror turn light
.
Interior
Automatic Dual Zone Air-conditioning system with adjustable row 2 air diffusion
Premium luxury leather seats
Electric Front Seats
Leather trimmed steering wheel with Chrome insert
Leather and chrome trimmed gear knob
Head Up Display (HUD)
Distance Warning Alert
Automatic Electric Parking Brake
Flat floor feature from boot to front passenger seat
Row 2 and row 3 side windows retractable sunblinds
Front centre arm rest with 10.5 litres cold storage
2 built-in tray for 2nd row seats
2 storage flaps under the footwell of row 2
Front map reading lights
Portable Rechargeable Torchlight
Multimedia System consisting of 2 LCD 7″ screen built in front seat headrest, 2 separate video and audio RCA connectors and 2 Bluetooth Headphones
World in Peugeot Sound (MP3 CD player)
USB and Bluetooth connectivity
6 speaker system (2 front speakers, 2 rear speakers and 2 tweeters)
Finger tip audio remote control
Cruise control with speed limiter
Auto dimming rear view mirror
Central child monitoring mirror
On board computer (speed limiter, cruise control, trip distance recorder, service indicator, engine oil level, distance recorder, 6 speed automatic gearbox, trip computer, date, temperature, door opening status and audio sources)
Speedometer with digital odometer
Height and reach adjustable steering
One touch electric window with anti-pinch feature on all 4 windows
Power sockets – 12V connectors
.
.
Ownership and Maintenance
.
The 5008 retails for the price of RM155,000 and this is inclusive of insurance (which means it can be cheaper depending on your NCB when you trade in your existing car). Assuming the interest rate is 2.5% per annum and a 10% downpayment is made, you're looking at a monthly repayment of RM2,587 for 5 years, RM1,930 for 6 years and RM1,565 for 7 years. And looking at the price in comparison with other Japanese manufacturers, it is small wonder why you see so few 5008 on the road (that goes the same for the Honda Stream which has the closest price tag with the 5008).
.
Maintenance is every 10,000km but unfortunately I do not have the average cost per visit at hand. The biggest concern any potential Peugeot buyer has is concerning the after sales which every once in a while, you'd hear a whole load of complaints. And these complaints usually center around the earlier 308THP which, while is a totally different model compared to the 5008 has marred the reputation of Nasim. 6 speeders like the 3008, new 308THP and 508 seem to be a lot more reliable and should not be a cause of concern if proper maintenance is taken at the scheduled intervals. Trust me, there is no perfect marque in the world and cars that costs a lot more than Peugeots suffer the same, if not worse reliability and after sales issues.
.
So, at the end of the day, coming back to my first question; has the 5008 changed my perception and preference, being a sedan person as I am. The answer is probably not but that's mainly because I don't have many people to ferry around so I'm just lugging extra weight around. But if you have 3 kids and a maid to take out on most weekends, why not take a 5008 out for a test drive and see if the family (and most importantly, yourself) agrees with it. In terms of styling and specifications, you'd be hard pressed to  find another compact MPV that comes in such a package as the 5008.
.
.
.