.
Dear all,
.
It gives me extreme pleasure to announce that kensomuse has been selected as one of the few official media channels to feature Discovery Channel's adventure series "Driven to Extremes" special trailers and Shell Helix is offfering a chance-in-a-lifetime all-expense, VIP trip to South Africa for five lucky Shell Helix customers where they will have the opportunity to see how far their driving skills go in the Shell Helix Driven to ExtremesWorld Championship, a two-day competition comprising an extreme off-road challenge in the shadow of Cape Town's famous Table Mountain and an exciting navigation challenge through the African bush teeming with wildlife.
.
Trust me, it's a trip you would want to go as participants will be given the best training on the working of an engine in such extreme conditions, how to handle the vehicle on various terrains and, of course, the importance of oil selection to optimise the vehicle engine performance in such conditions. Driving in extreme heat of KL nowadays? Been through worse. Getting stuck in a flood? No problem. Finding themselves in rain soaked Putra Heights and the tarmac road suddenly became a mud sludge? Child's play.Those who win will get a chance to experience to some degree what those crazy fellas did in the specially modified Nissan Patrol filled with Shell Helix Ultra fully synthetic motor oil
.
Speaking of those fellas, it's a show not to be missed! Ever wondered how an off-the-shelf Shell Helix Ultra Fully Synthetic Engine behave in extreme conditions, driven by British actors Tom Hardy (acted in Star Trek Nemesis, Inception and as Bane in The Dark Knight Rises), Henry Cavill (upcoming Superman Man of Steel movie!), American actor Adrien Brody (starred in Predators, King Kong, The Pianist), ex-F1 driver Mika Salo and British ex-superbike champion Neil Hodgson? This is your chance to find out!
.
You can catch the following episodes at Discovery Channel Astro Channel 551 at 8pm
.
Episode 1 :
.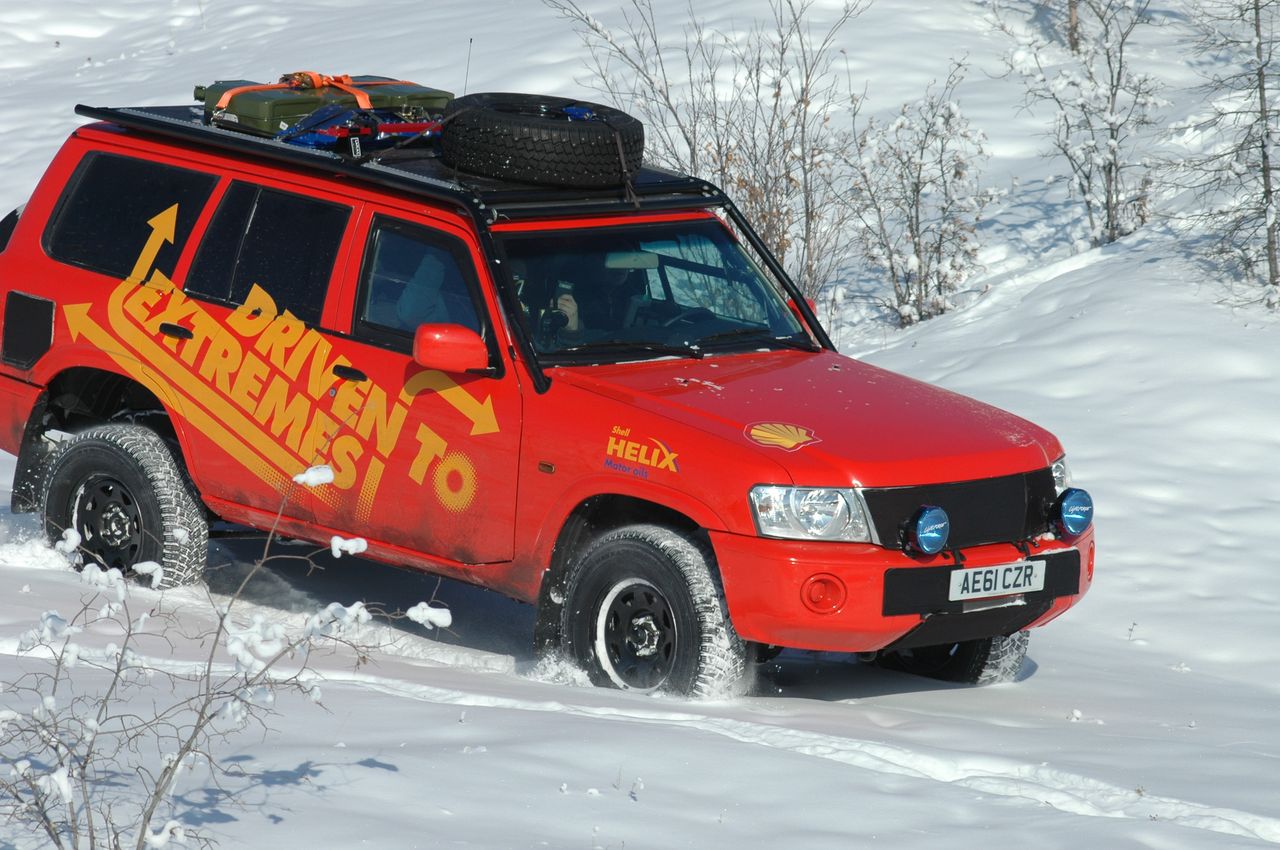 .
13 March 2013 Former F1 driver Mika Salo teams up with Batman/Inception actor Tom Hardy.  Together they set out across the 1,000 kilometre Kolyma Highway, otherwise known as the Road of Bones.
.
.
Episode 2:
.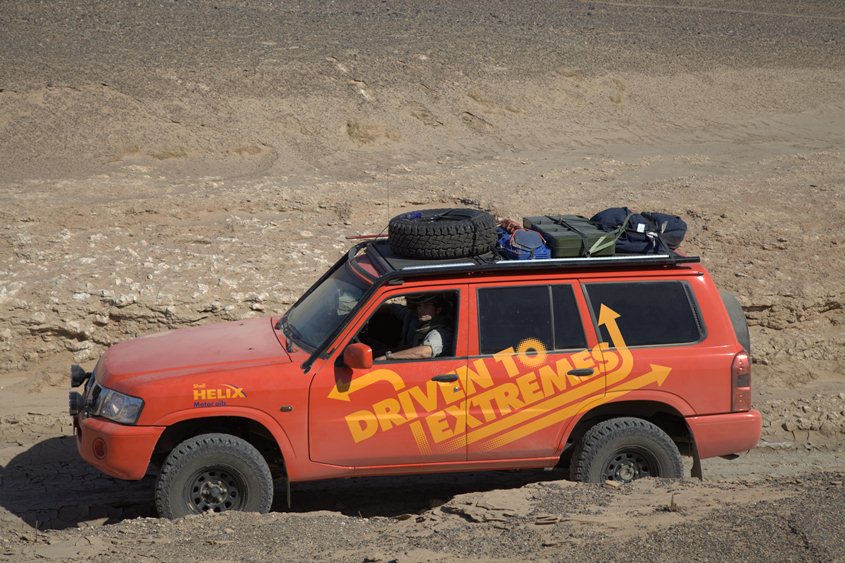 .
20 March 2013 Crossing the Taklimakan desert, otherwise known as the Desert of Death, World Superbike Champion Neil Hodgson and Superman actor Henry Cavill set out into the extreme heat to put themselves, and their vehicle, to the test.
.
.
Episode 3:
.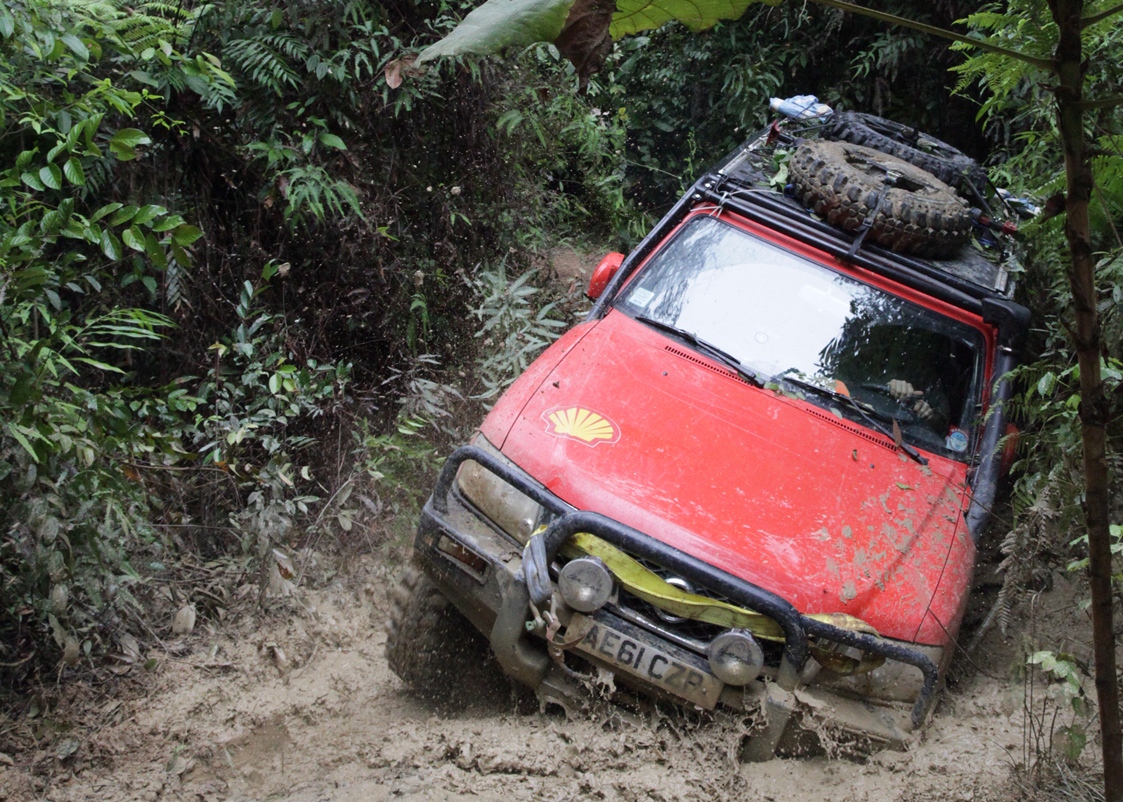 .
27 March 2013 Floods, humidity and dangerous wildlife test former F1 driver Mika Salo and Oscar winning actor Adrien Brody in their expedition into the Malaysian rainforest, a region all but impassable.
.
.
Interested to win? It's really simple. Here's how:-
.
Round ONE:
Purchase a four-litre pack of Shell Helix Ultra fully synthetic motor oil or from the Shell Helix HX7 synthetic technology range that includes the HX7, HX7 E and HX7 Diese from March 1 to May 31, 2013
Correctly answer a simple question linked to the three-episode Discovery Channel adventure series Driven to Extremes to be aired in Malaysia at 8.00 pm over three consecutive Wednesdays on March 13, 20 and 27, 2013.
The 10 top contestants will win RM1,500 cash each and proceed to the next tier.
Round TWO:
The 10 winners cum finalists take part in the Shell Helix Extreme Driving Challenge to be held in August 2013.
The five winners of this challenge will represent Malaysia and compete with contest winners from around the world for the 2013 Shell Helix Extreme Driving Champion title in Cape Town, South Africa from November 27 till December 1, 2013.
.
Easy, right? No need to stand in the blistering hot sun or the freezing torrential rain palming some car …. or get stuffed in a car with a couple of strangers to see who can stand each other's BO longer. Just fill up the contest entry forms which can be found at participating Shell Helix workshops, spare parts shops, Shell retail stations and can also be downloaded from the Shell website at www.shell.com.my/shellhelixextreme. Nice and easy.
.
Africa beckons so if you're going to service your car soon, get a pack of Shell Helix Ultra and be in the running to win this exciting adventure! See you in Africa ….
.
.