.
I recall back in 2004 when I first bought the Suzuki Swift, everyone I knew had an opinion about how rich I was in throwing away money buying such a small car. This was a time when the default hatchback choice of Malaysian today, the Perodua MyVi was just launched and Kancils reigned on the roads. At that time, I still remembered the CBU Swift was asking for about RM82k and while it wasn't cheap (heck, what car is cheap in Malaysian anyway?), it was one of the most affordable CBUs with Japanese reliability, continental-like cornering ability and a good all-rounder for a small family.
.
Still, one has to wonder how much people are willing to pay for a particular segment, barring luxury marques such as the Mini, of course. Back when the Swift was launched, naysayers (regardless of era, there shall always be those who practice Murphy's Law) commented how the Suzuki brand was more popular with the Jimny and Vitaras and the last Swift introduced was back in 1991 … too far behind to have any link with the present then. Fast forward today, we see Swifts almost as much as we see Kancils
.
Coming soon would be another hatchback set shake the segment (if rumours of its pricing are to be believed). The Peugeot 208, the supermini that first appeared in 2011 is said to be launching in Malaysia and kensomuse is proud to be one of the first automotive sites to bring you some interesting tidbits on the car(s) we're due to see in Peugeot showrooms nationwide soon.
.
Design
.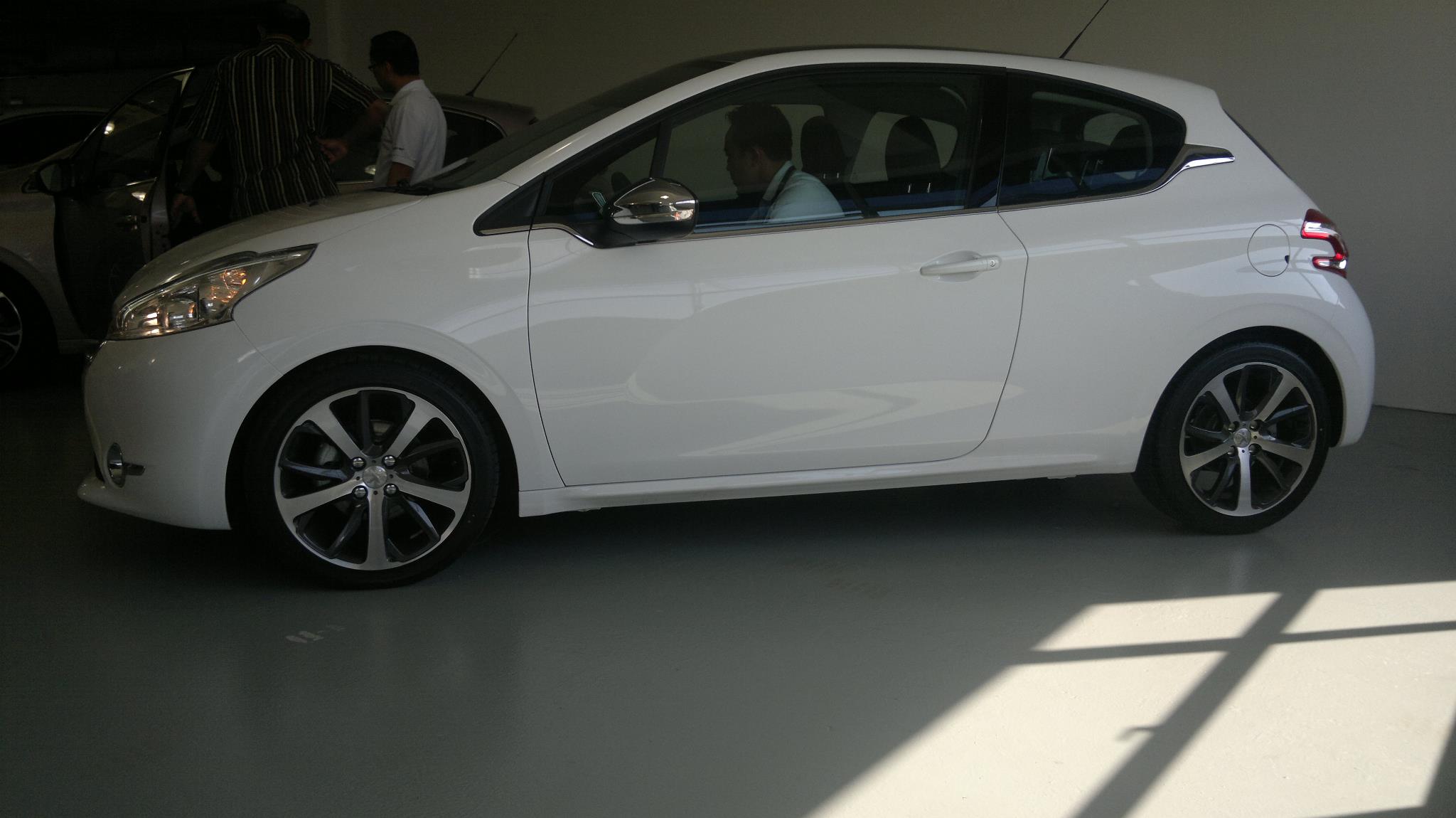 .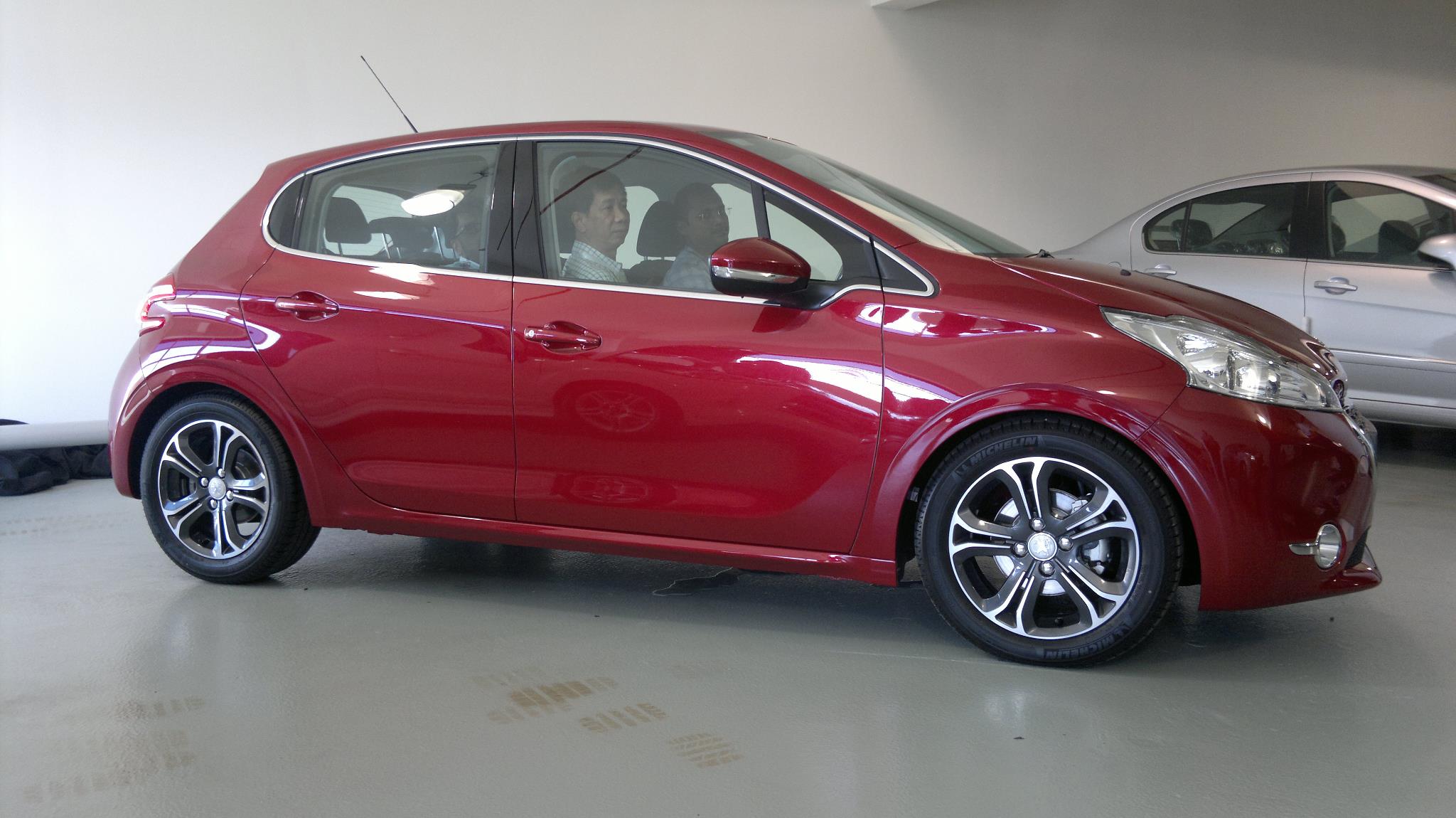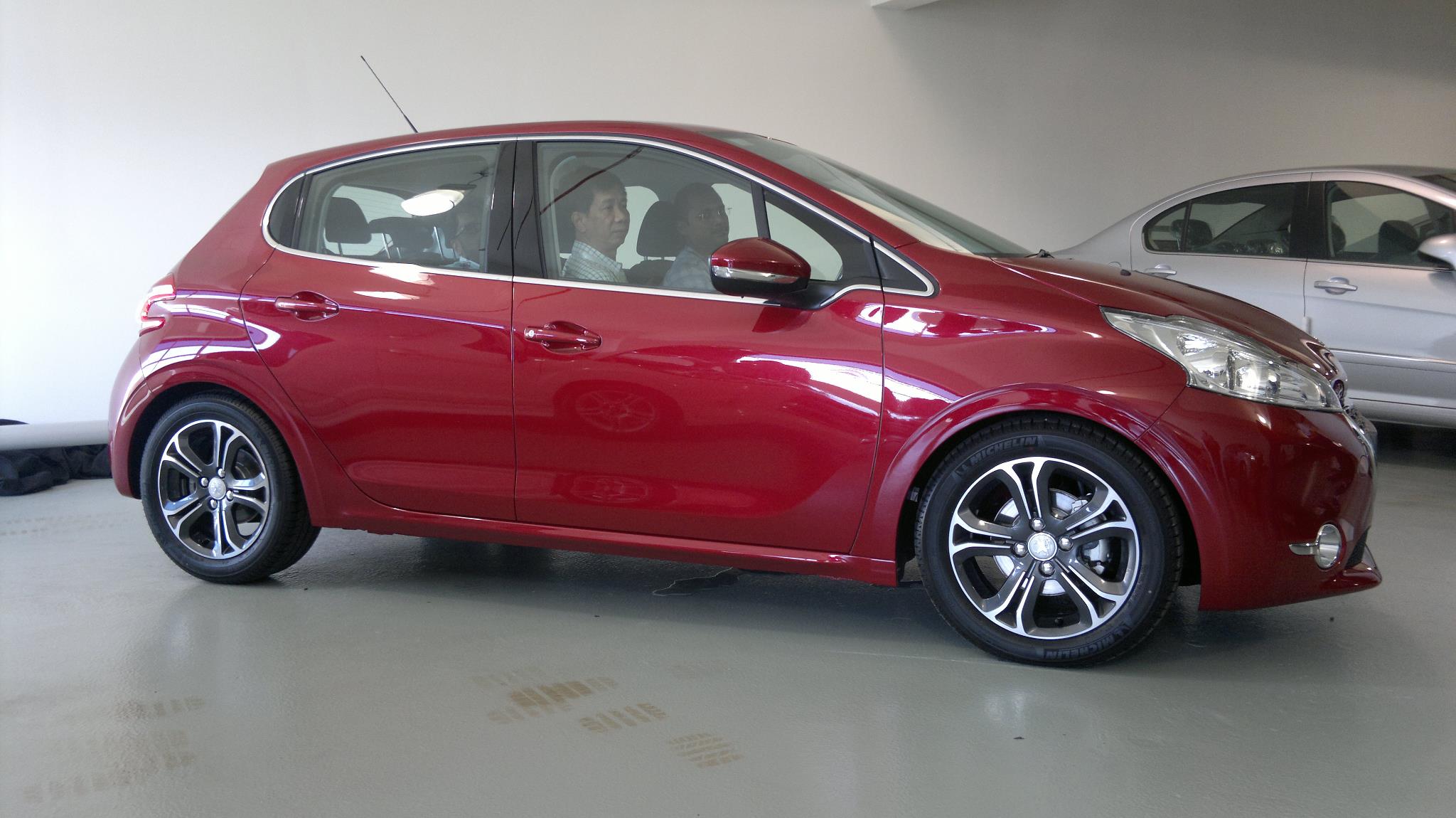 .
We'll be getting not one, but TWO variants: a two-door (well, three if you count the boot) and a four-door (five with the boot). Measuring 3,962mm in length, 1,739mm in width and 1,460mm in height with a wheelbase of 2,538mm, the 208 is only about a finger nail longer, wider and higher than the Ford Fiesta. The wheelbase is significantly longer as the 208 trumps the Fiesta by 49mm but that does not necessarily mean a larger cabin. It all depends on how its designed inside.
.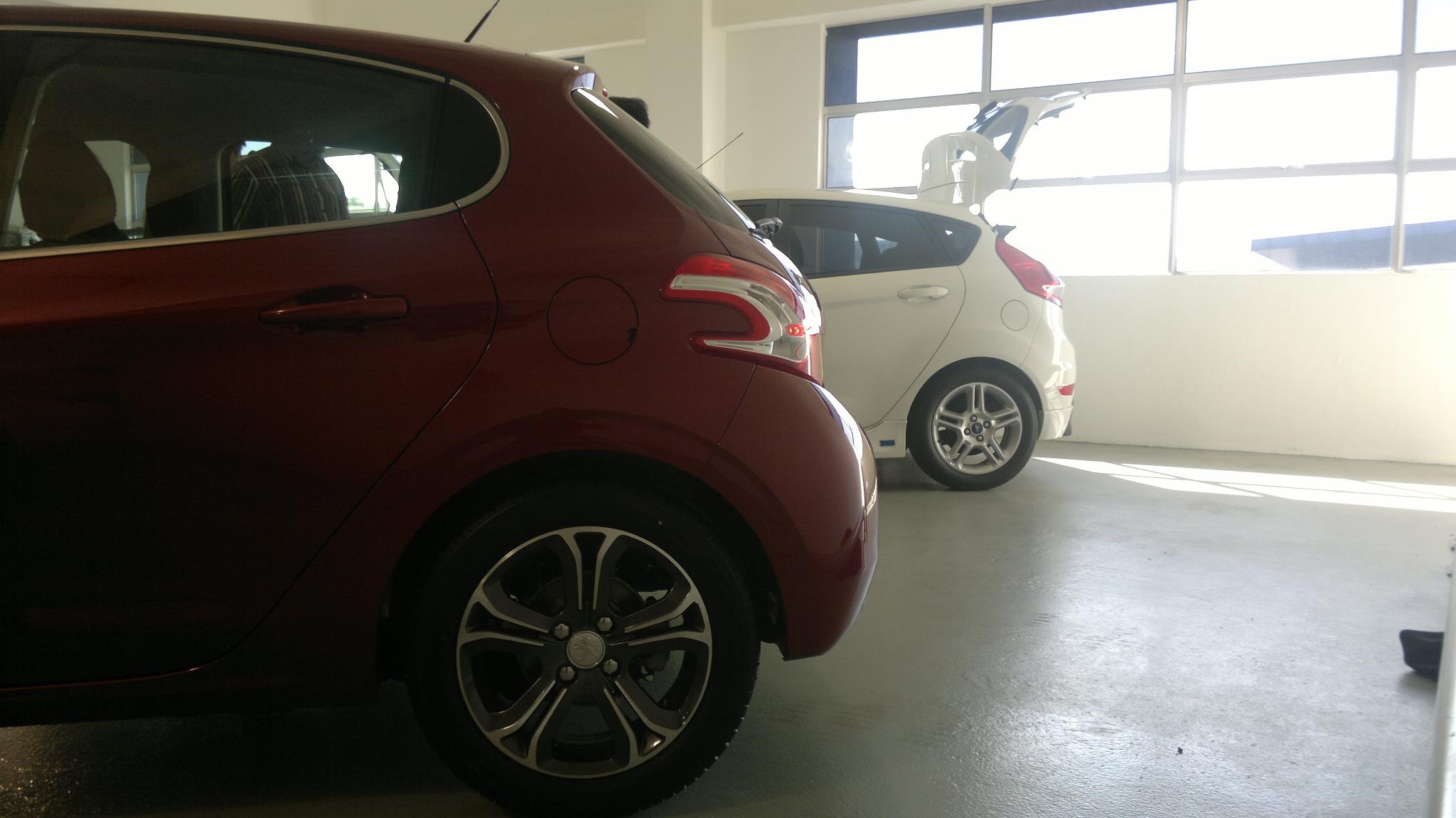 .
Tell me which has a prettier ass? The red 208 or the white Fiesta? Hmmmm.
.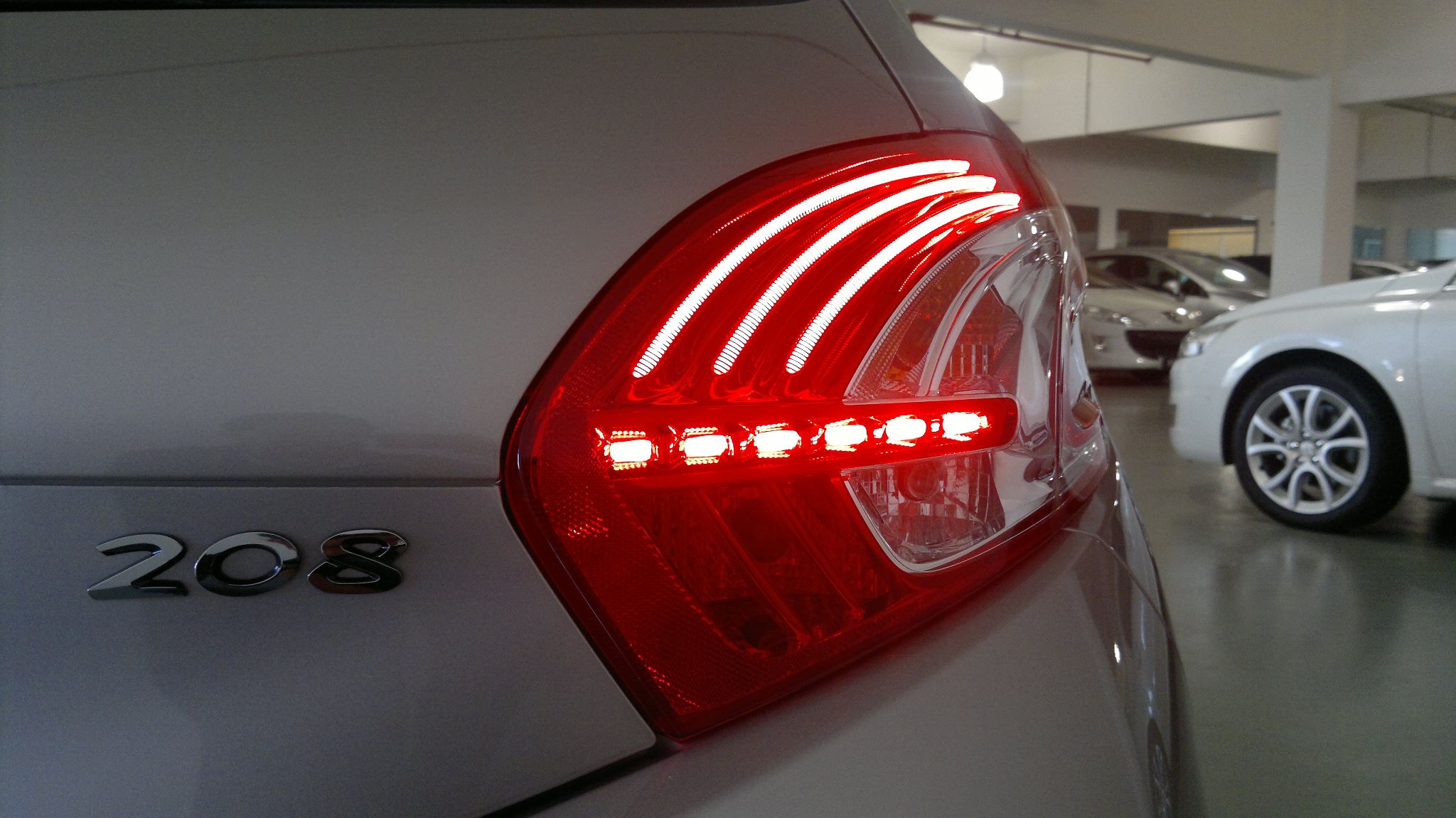 .
On second thought, I can think of no other B segment hatch that has LED tail lamps as sexy as this. Those 3 curved lines …. reminds me of what you'd find on a guy's back after a rough night with a French vixen.
.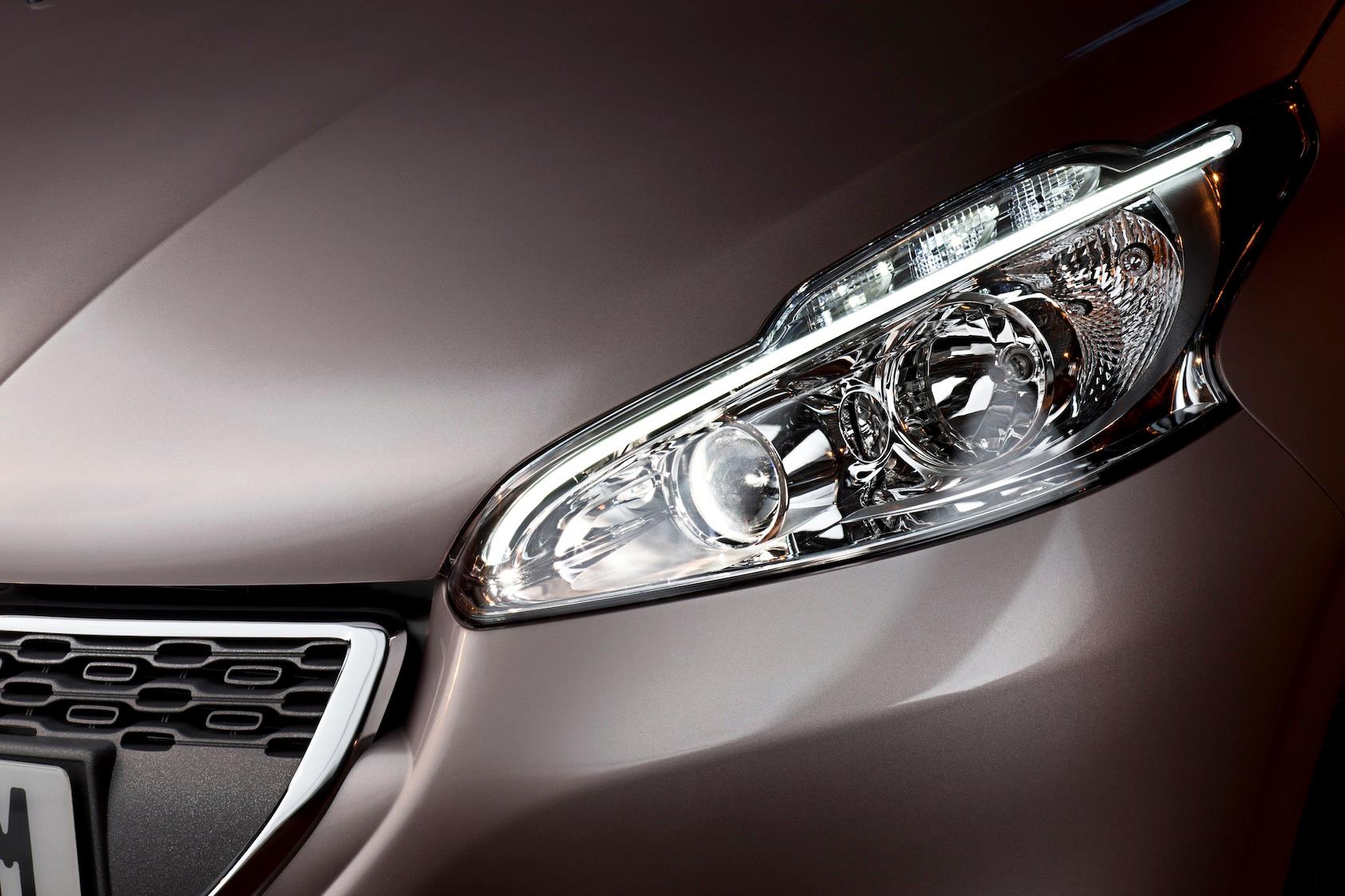 .
Nor would you find another car in the segment with DRLs as provocative as this.
.
Other areas include 17″ wheels for the 3 door while the 5 door gets 16″.
.
.
Performance
.
Nothing conclusive but rumors seem to point to one engine variant being offered and it's not a turbocharged unit. The 208 is likely to get the relatively problem-free 1.6litre VTi engine as found in the 308 VTi, serving 120bhp and 160Nm of torque (pretty much on par with the Fiesta's 120PS/152Nm output). The engine is mated to the same 4 speed gearbox as found in the 308 and unlike the 308 (which we have tested HERE), the 208 should benefit from the lighter weight, thereby giving better power. Until the official launch, we don't have any official 0-100kph nor top speed numbers.
.
Cabin Convenience
.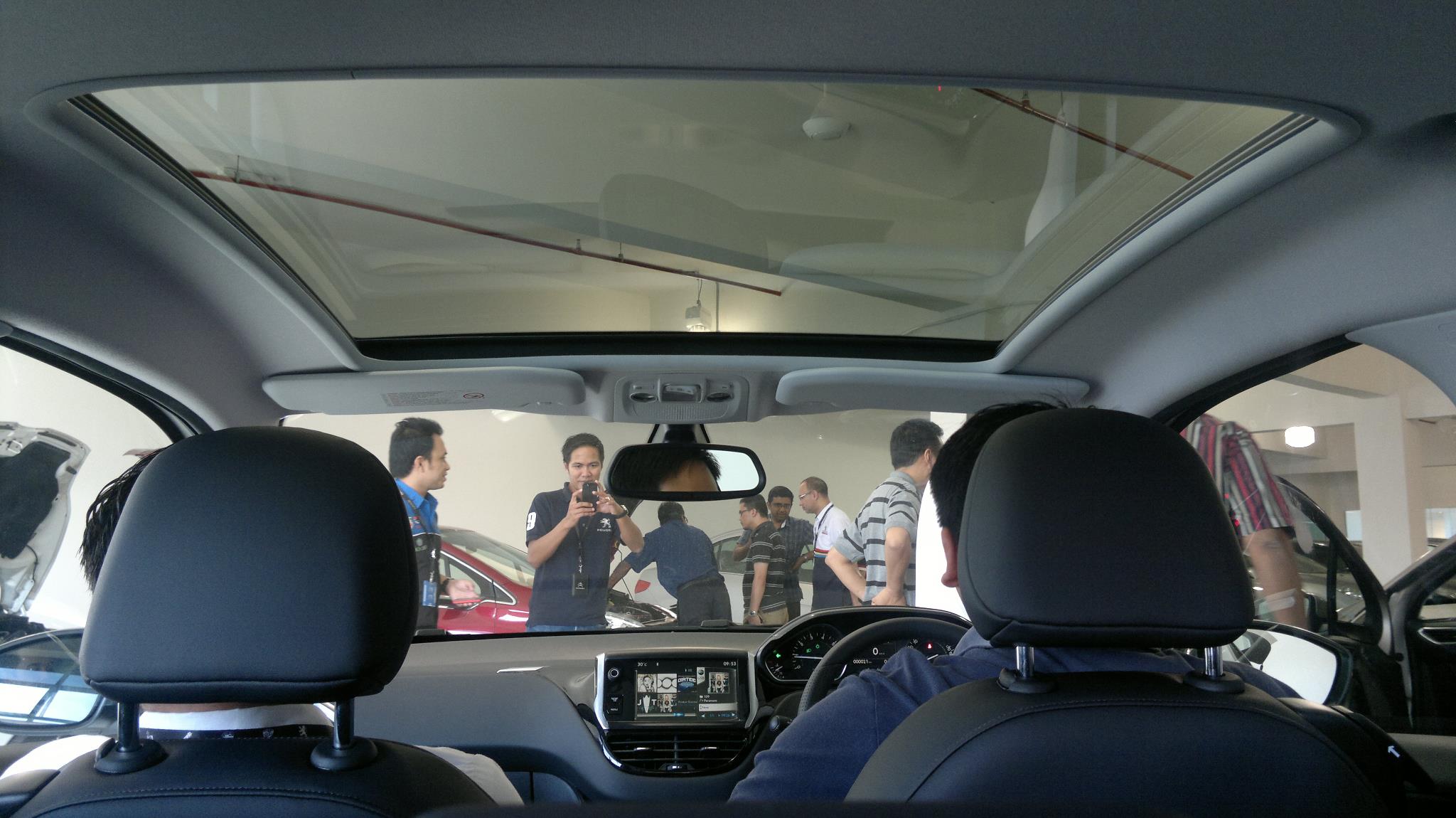 .
And this is probably where the 208 makes its biggest case. The 3 door comes with panoramic roof which has a blue light rail that lights up like this:-
.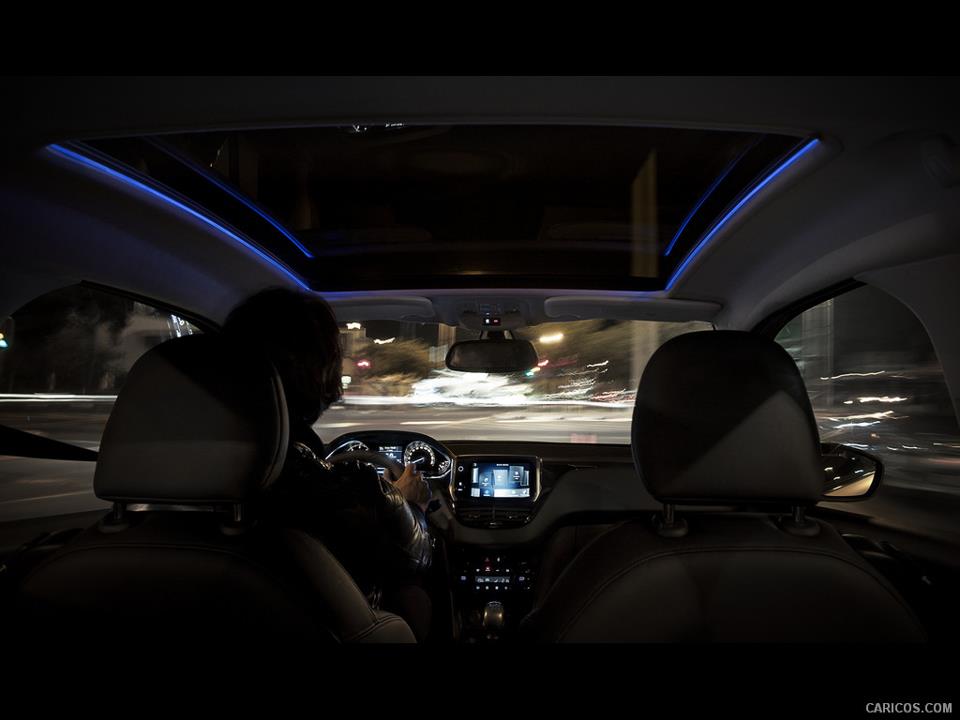 .
Not sure if we can choose the color or not though but guys, if you wanna create that romantic moment, no other Peugeot gives you the ambiance as this.
.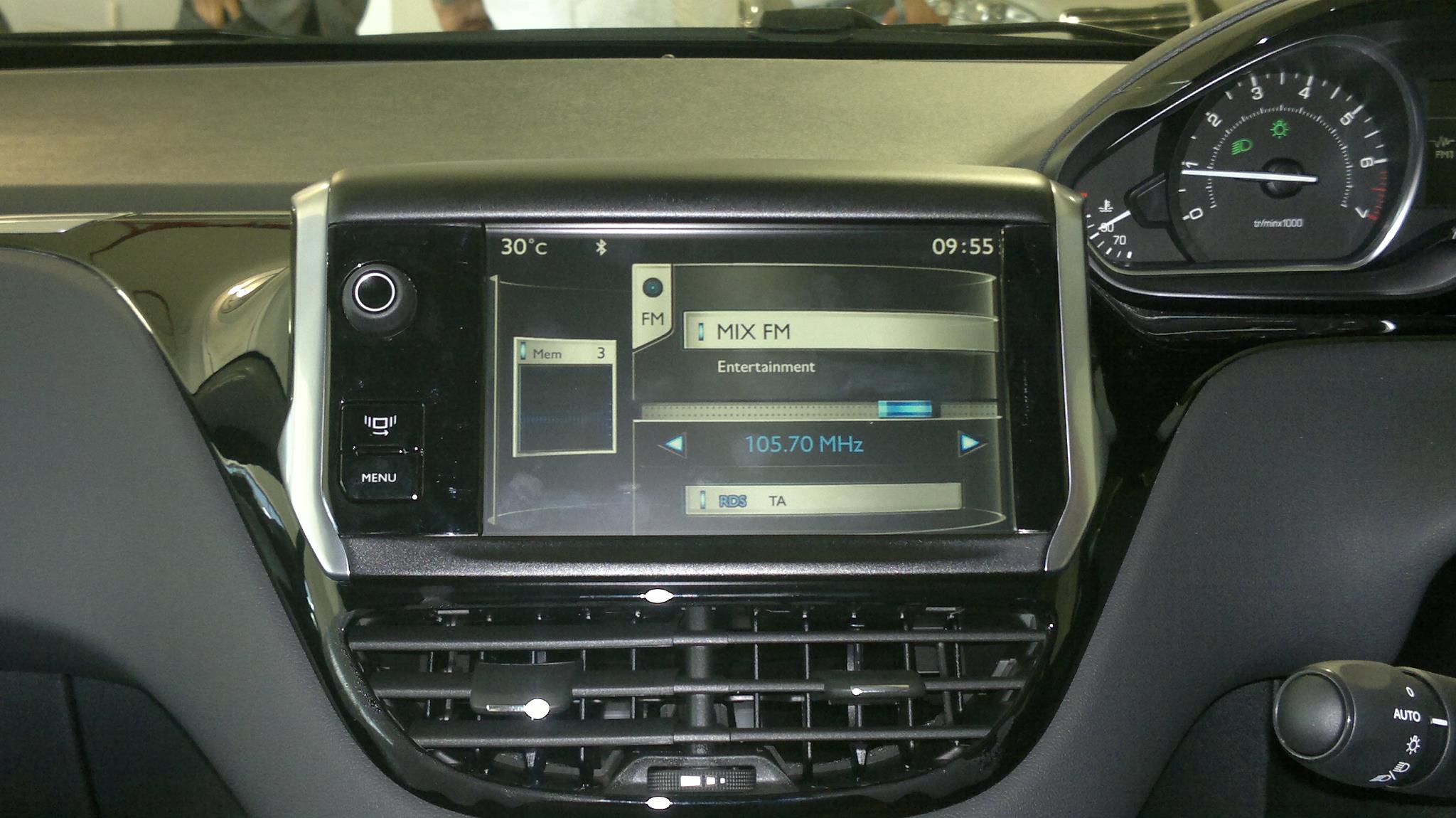 .
Also rarely seen in this segment is a touchscreen head unit. Too bad it does not come with GPS. The sound system has Arkamys processing and is relayed trough a 6 speaker system.
.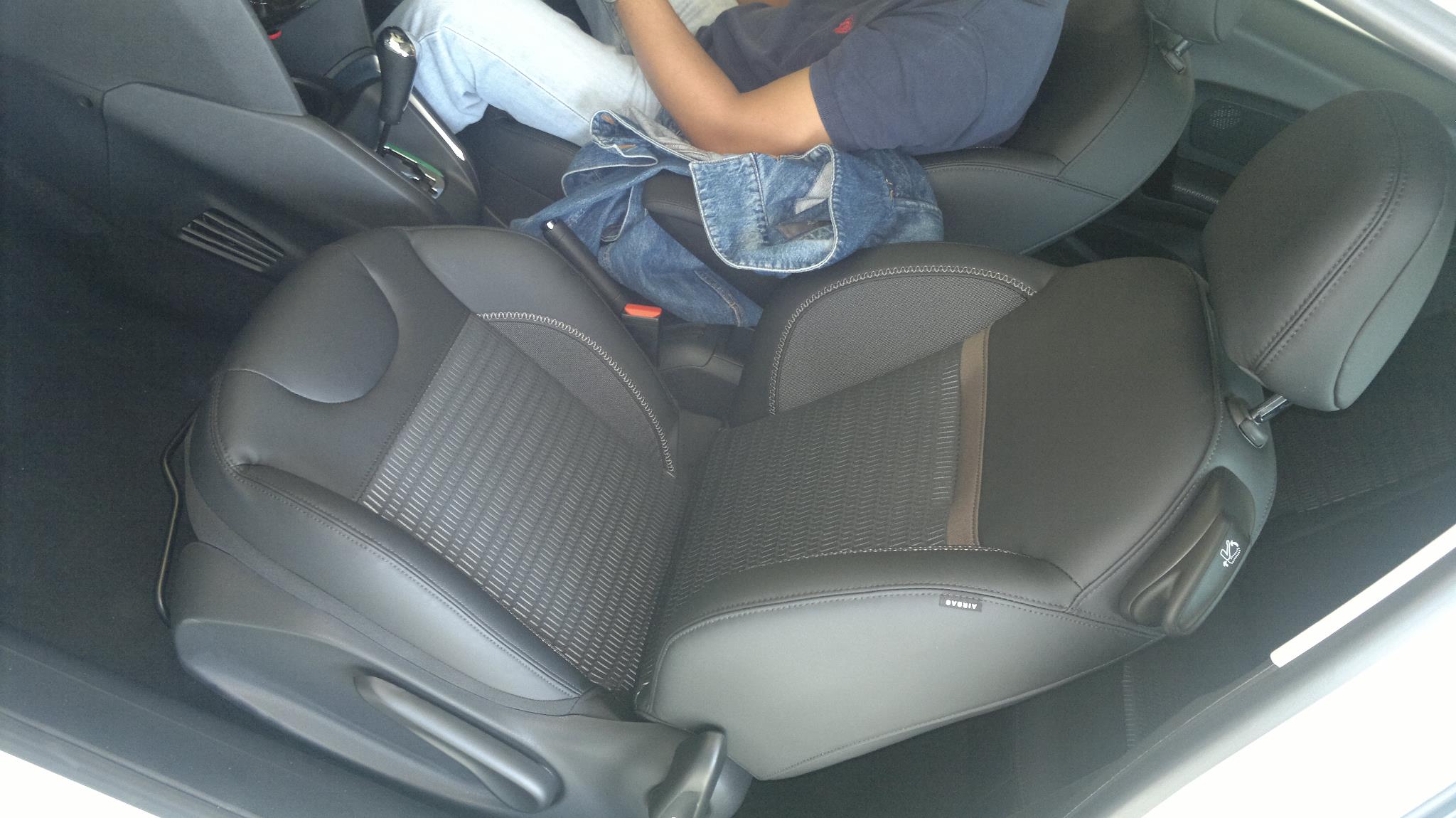 .
3 door buyers can also expect semi bucket seats that looks semi leather, semi fabric.
.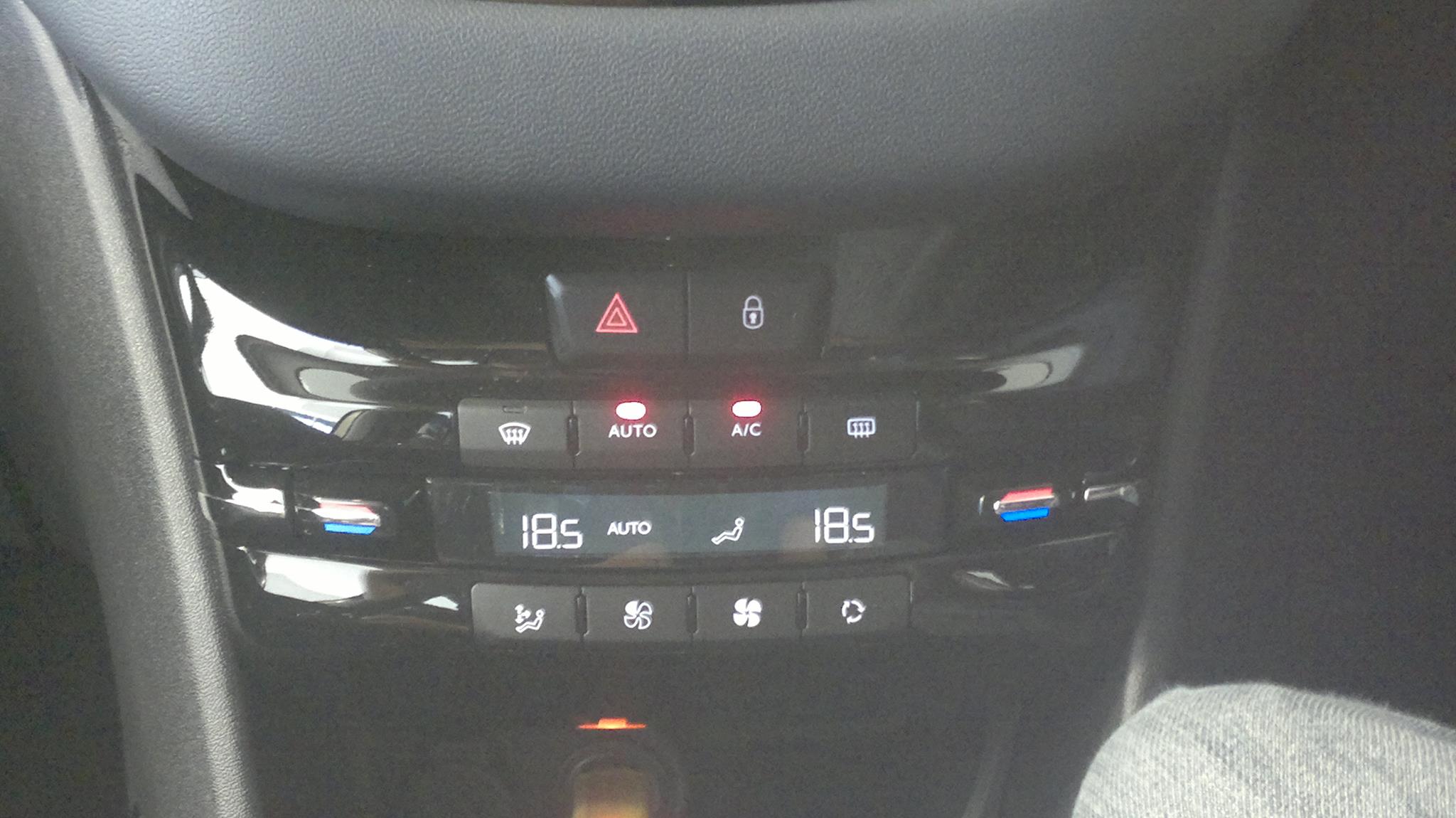 .
Small little car also gets dual zone air conditioning. Not bad.
.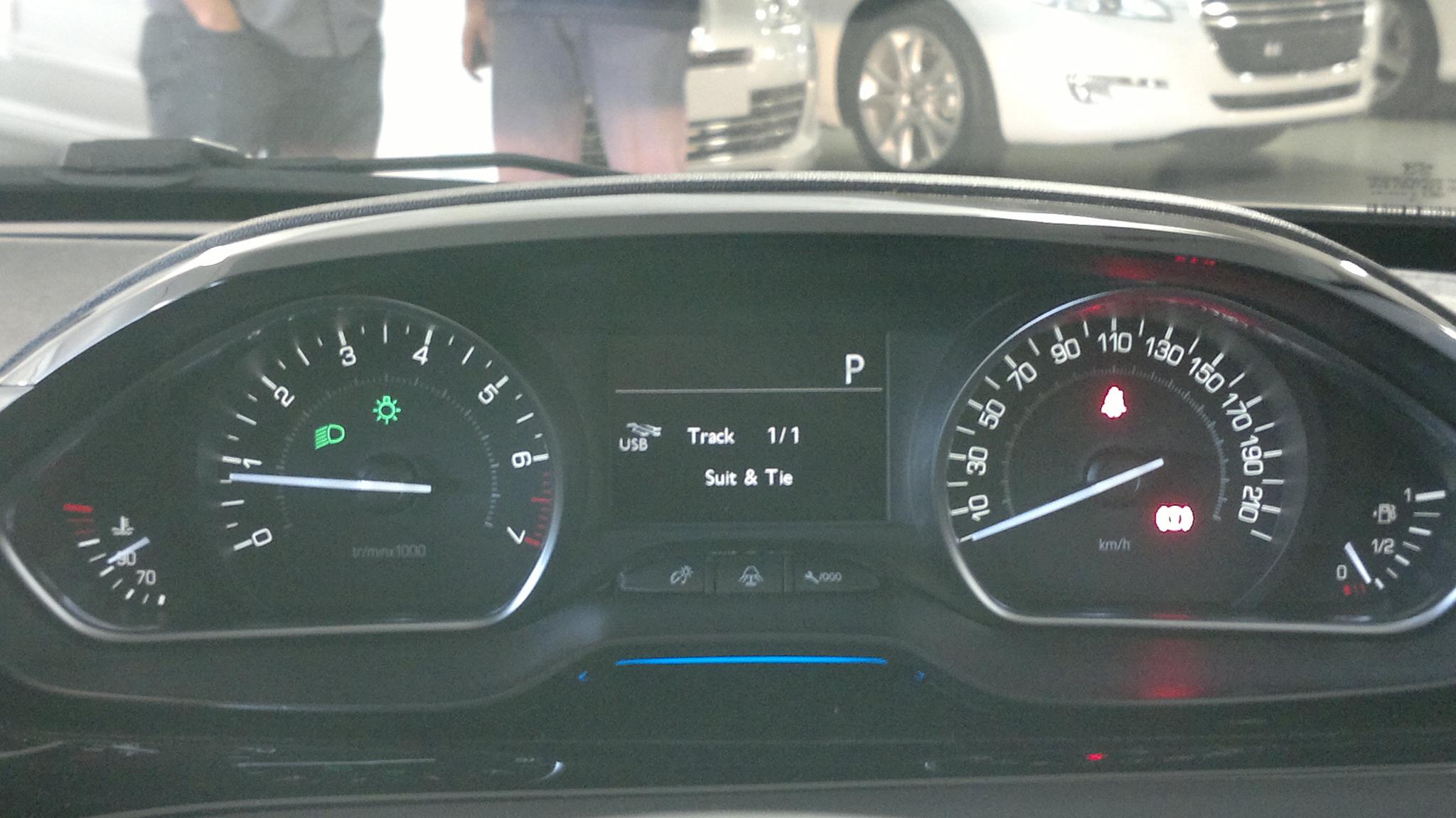 .
The meters looks easy enough to read. I'm guessing the blue line we see in the center corresponds to the rail lights.
.
.
Ownership and Maintenance.
.
No one knows for certain how much each variant costs but if I were to guess, I'd say the 3 door would be slightly higher than the 5 door …. and prices is said to be north of RM90k which is certainly a whole lot more than, say a Fiesta and encroaches into the VW Polo Sport which are the 208's closest rivals.  Looking at how Peugeot models are being offered here in Malaysia, a 5 year warranty with unlimited mileage is almost a sure thing.
.
So, between a 208, Polo Sport and a Fiesta, which would you pick?
.
.
.