.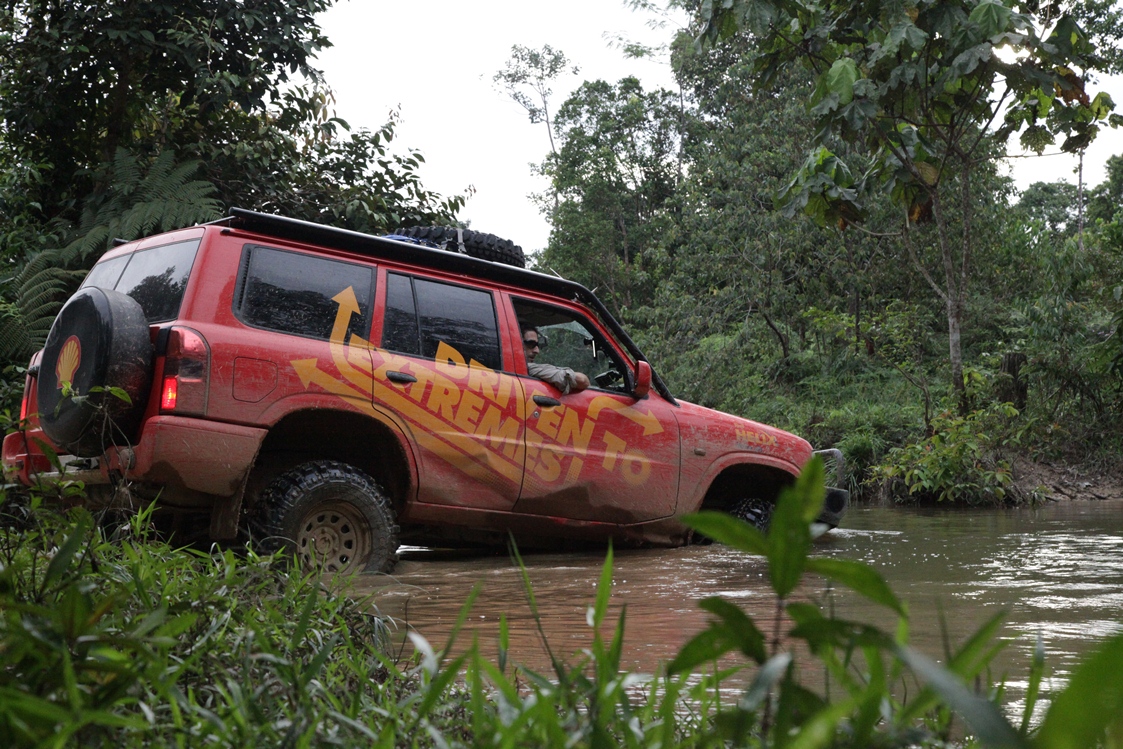 .
Mud, heat, humidity and lots and lots of rain …. yup, it's home alright and the Discovery Channel Driven to Extremes team has come to Malaysia! Yup, in the episode scheduled to be aired on 27 March at 8pm on Astro channel 551, we'll be able to see how much Mika Salo's F1 driving skills can be applied in the dense jungle of Ulu Sedili in Johor as well as if Predators actor Adrien Brody can survive a REAL jungle as opposed to what was on the big screens.
.
This is it, folks! The final week of the kensomuse Shell Helix Ultra Engine Oil giveaway contest. This week, we'll be searching for the final 4 winners of the contest and who knows how long before the next contest comes around so here's your final chance to be a winner here!
.
And here's the preview trailer:
.
Driven to Extremes: Ulu Sedili
.
The question for the final week is:-
.
At 0:44, two creatures living in the jungle that could kill you were shown. Name them.
.
Once more, FOUR winners will be selected randomly from those who answered correctly. The prize is a 4litre pack of Shell Helix Ultra Fully Synthetic 5W 40 Engine Oil worth RM218, delivered to your door step.
.
Contest begins today and will end at 8pm on Thursday, 28 March 2013. To participate, just follow these simple steps:-
.
A question will be posted based on the trailer of the week. The question and the trailer will be released on Sunday (3 days before the airing of the show every Wednesday) and closing date for each week shall be on Thursday (1 day after air day) at 8pm.
Answers are to be PMed directly to kensomuse Facebook page which means you have to first LIKE kensomuse Facebook page
The winners will be picked at random from the list of participants who answered correctly each week and announced on Thursday evening after the closing time. 4 winners per week.
Winners need to PM their full name, delivery address and contact number to kensomuse Facebook. Shell Helix will arrange to send the engine oils directly to the winners. Upon delivery, kensomuse shall notify the winners.
.
Other minor terms and conditions can be found somewhere inHERE
.
Good luck for the final round, everyone!!
.
.
.