.
Anyone remember the water bed? Back when it was first introduced, the idea of owning a bed that "moulds" itself over your body was such a novelty that it made everyone yearning to have one in their homes. And, like any new technology, it was freakishly expensive and only the truly rich can afford one. Funny that I think of this when I see the newly launched Mitsubishi i-MiEV (pronounced as "ai-meeev"), the first all-electric vehicle that you can now take home with you …. for a price.
.
Kudos to Mitsubishi for making history by being the first manufacturer to offer a full EV for sale in Malaysia …..unfortunately, the price isn't exactly cheap. For what Mitsubishi is asking you to pay, you can get a reasonably good C segment Japanese or even a D segment Korean make … so is the novelty of being one of the first Malaysians to own an electric car worth the money you pay? Let's find out:-
.
Design
.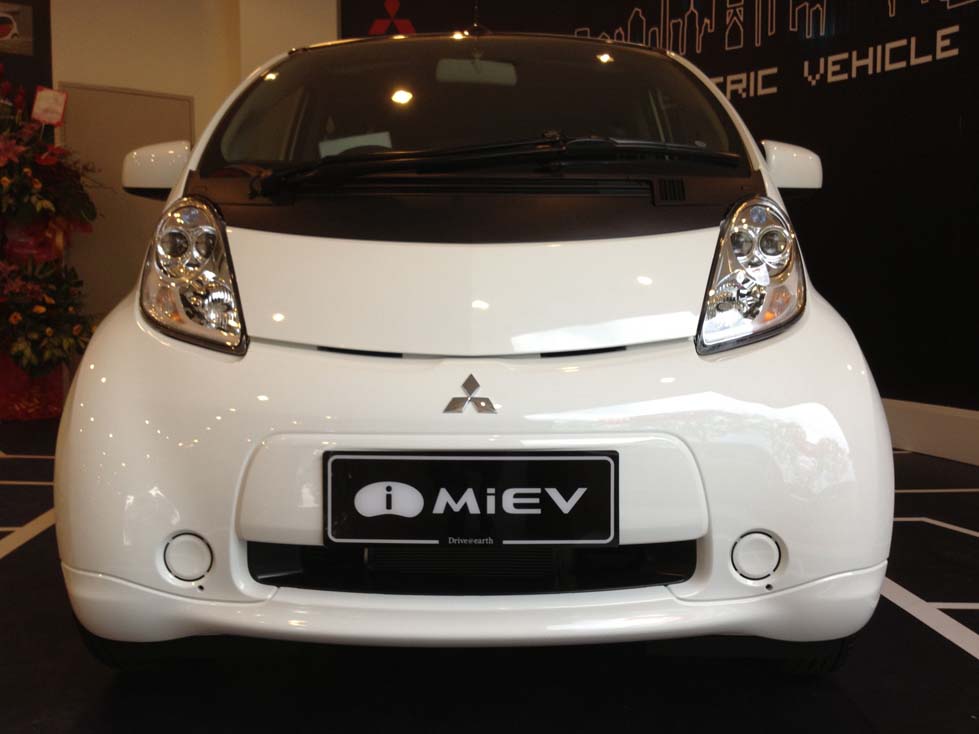 .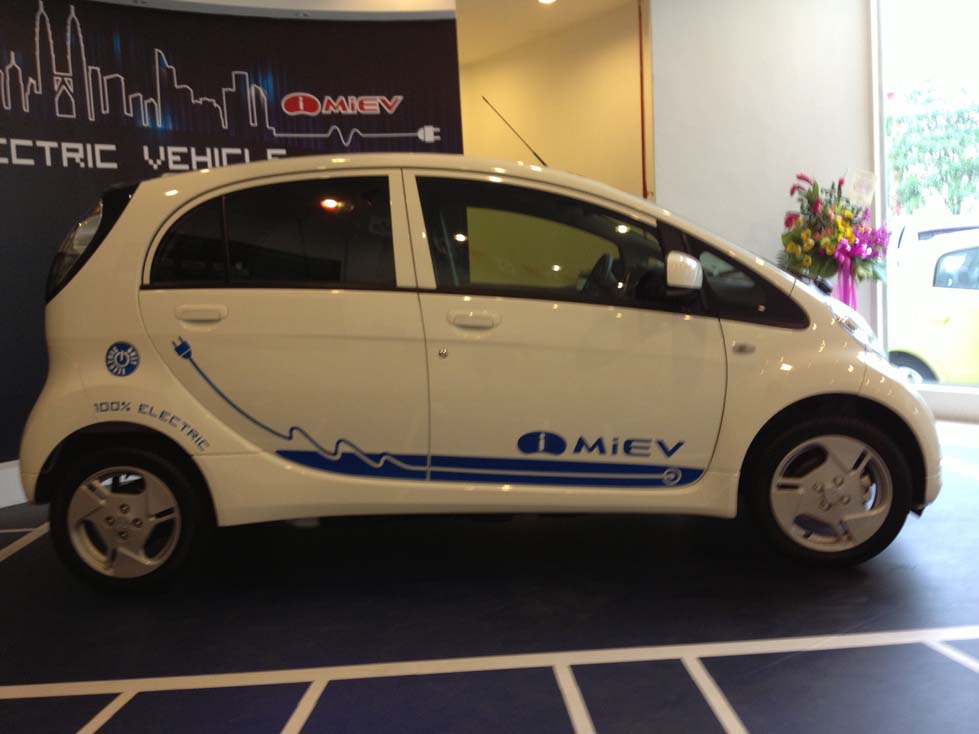 .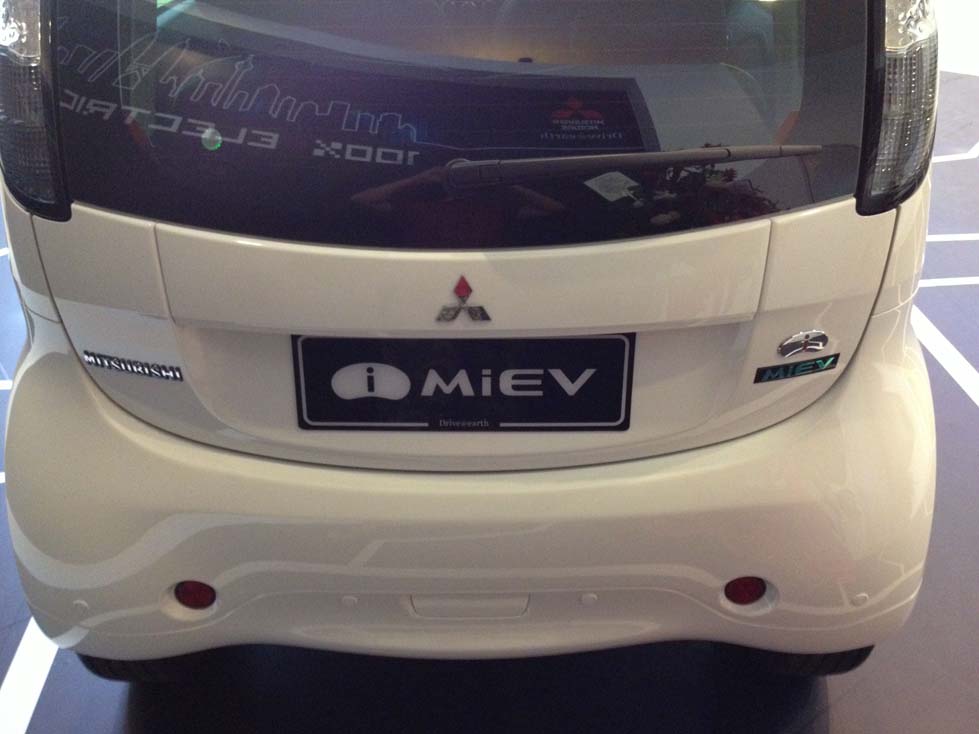 .
A pod on 4 wheels … that's as direct a description as I can give to the MiEV. It has a rather cutely exterior that'll make it stand out like a Smart-for-Two whenever one drives by. Measuring 3,475mm in length, 1,475mm in width and a wheelbase of 2,550mm, the i-MiEV is slightly shorter and thnner than a MyVi but has a much longer wheelbase (MyVi is 2,440mm). This'll make the i-MiEV a whole lot easier to park and squeeze though lorongs.
.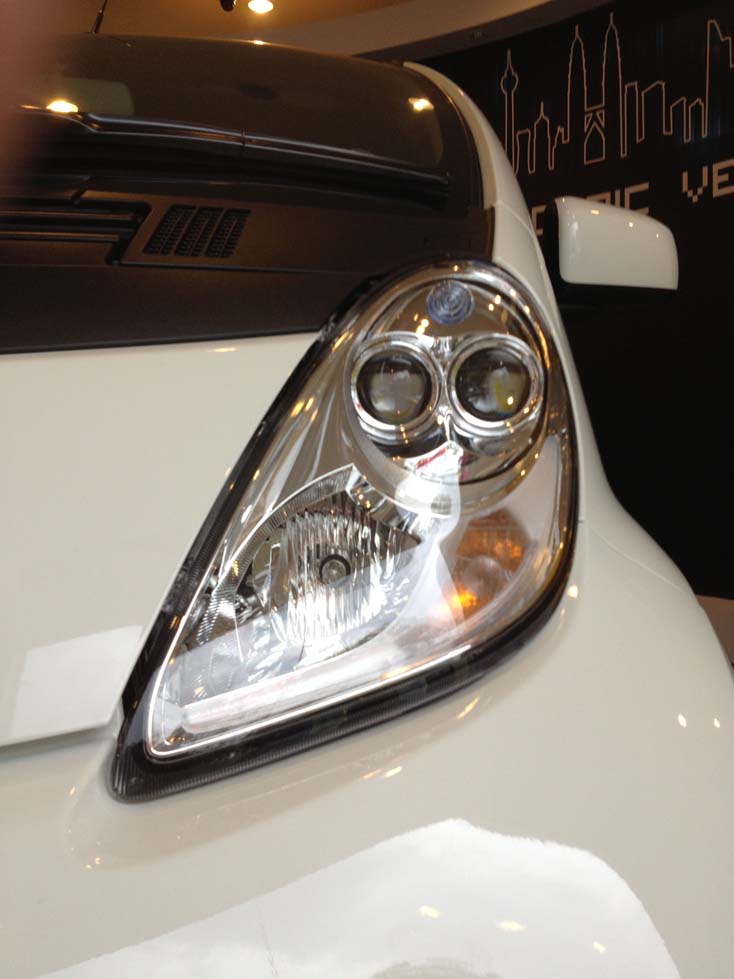 .
Is it me or do I see Wall-E staring back at me?
.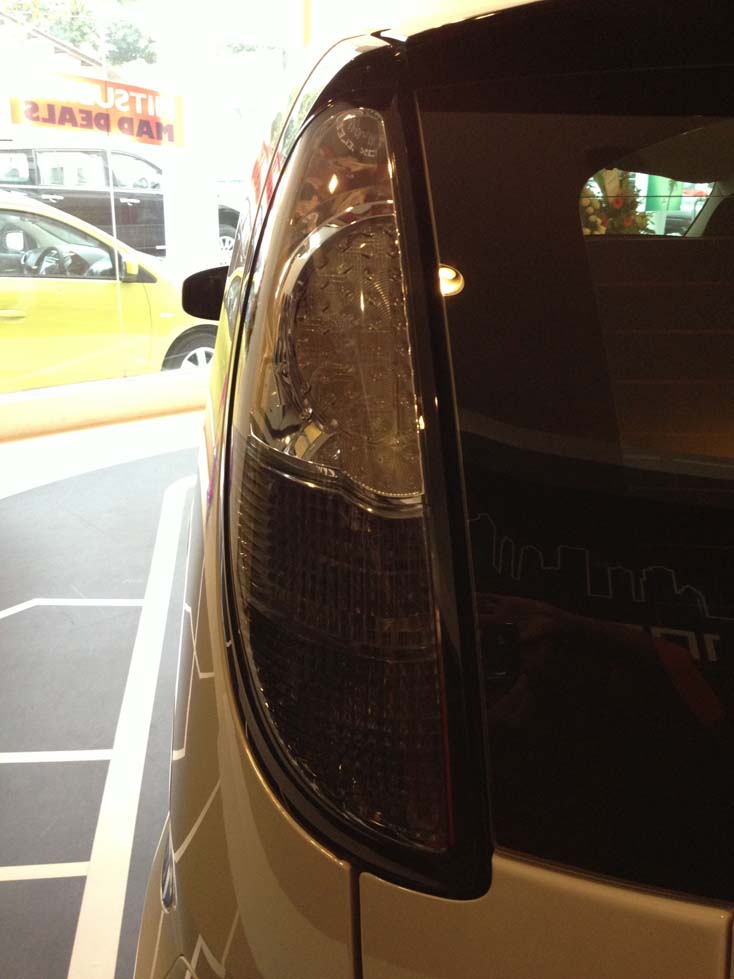 .
Oh, in case you didn't know already, i-MiEV stands for "i as in iCar" Mitsubishi innovative electric vehicle.
.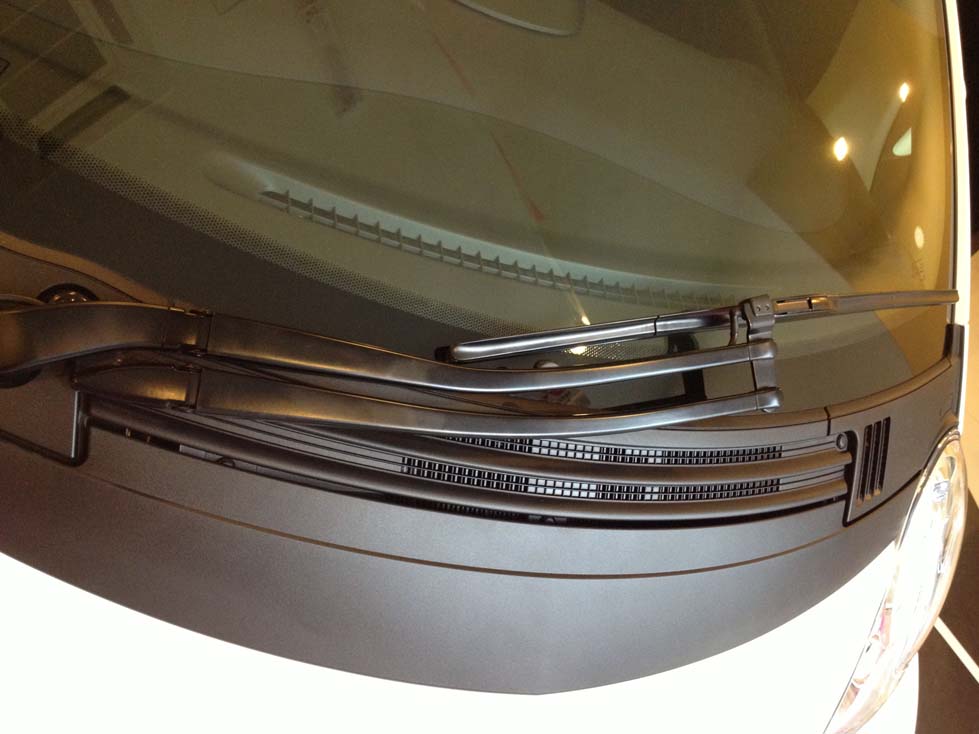 .
Single wiper … at least this'll save some money in replacing.
.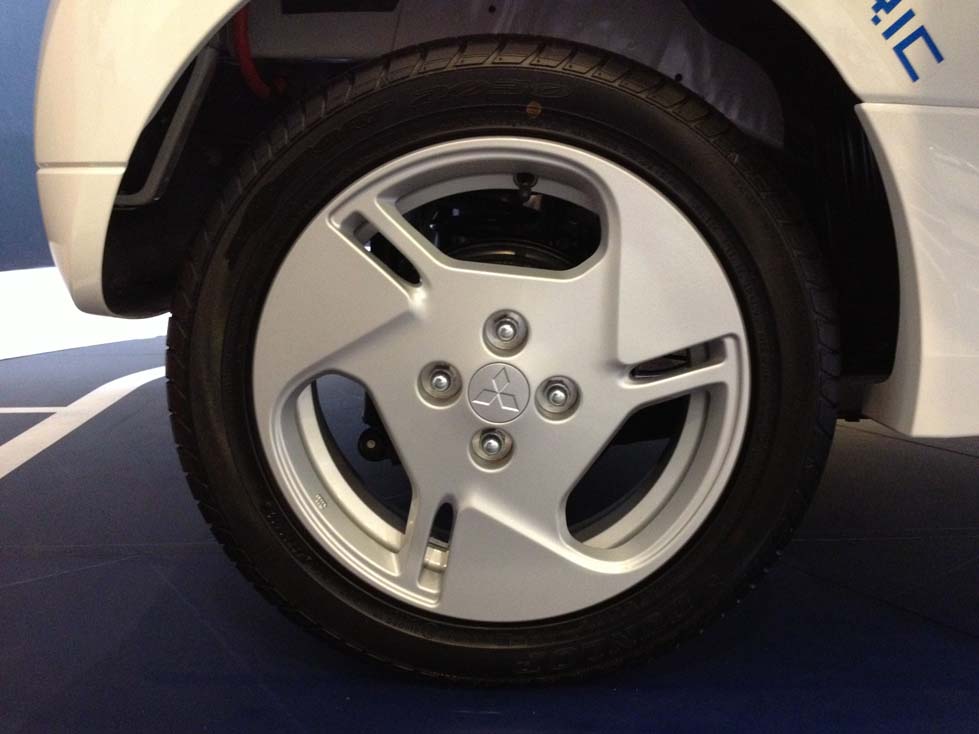 .
Style and function?
.
.
Performance
.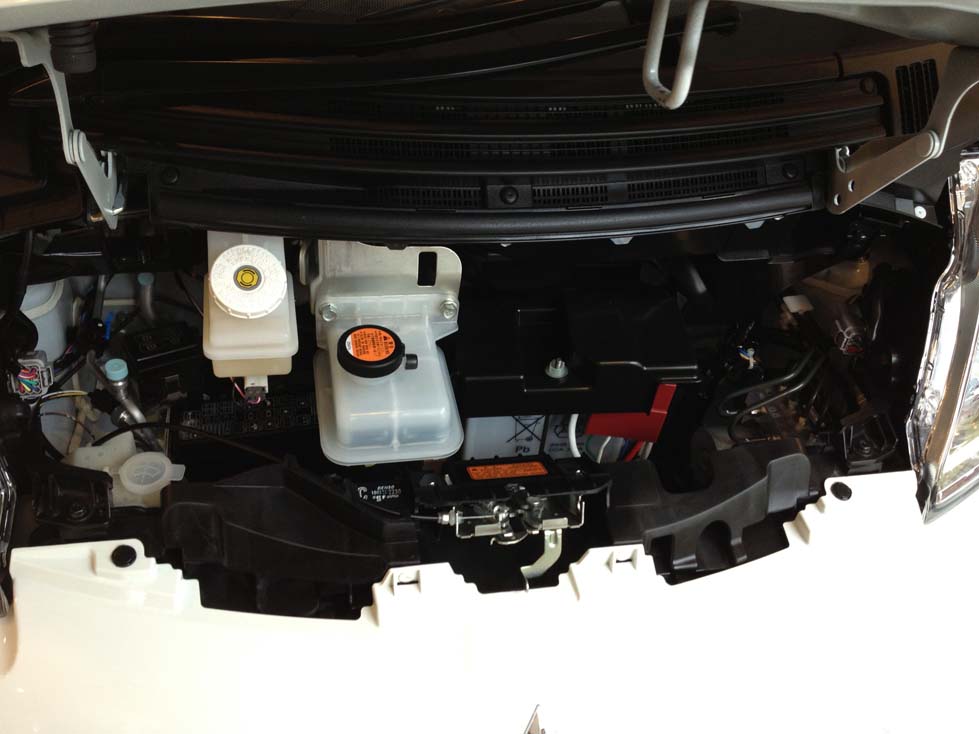 .
You won't find any engine under the bonnet. Instead, the most prominent item you can find is the regular battery which charges car's electrical system. The "engine" is a 49 kW (translated to 67 hp) electric motor with 196 Nm of torque spinning the rear wheels. Yup, it's rear wheel driven so it "should" drift well around corners, no? The motor is fed by an 88 cell 330V 16kWh lithium-ion battery pack found at the bottom of the car which unlike conventional handphone batteriers, does not lose it's electric storage capacity over repeated charge. In fact, Mitsubishi claims that after 5 years of repeated charge and discharge, the battery still retains 80% capacity and 70% after 10 years. So in other words, you'll only be travelling 30km less after 5 years …. not too bad a set-back, I feel.
.
Mitsubishi claims each full charge of the battery allows it to take you 150km before it runs out of juice. I'd say that figure is optimistic as it all depends on how you drive it. For example, I bet owners will find it difficult to get that kind of mileage if they were to travel at the car's top speed of 130kph or if they keep stomping the pedal at each traffic light junction which is very likely to happen since almost all the torque is available to you from the start. That's the best thing about EVs …. max torque is achieved from ZERO – 3,000rpm. It's also eerily quiet when operating …. no sound, no vibration. If you regularly ferry a nagging wife, you'd be subjected to the glory of her full voice all the time in this car. And there's no way you can avoid it by trying to reach your destination sooner since it takes a century (15.9 seconds, to be exact) for you to hit 100kph from standstill. You can also expect lots of impatient motorists giving you the look when you try to join higher speed traffic.
.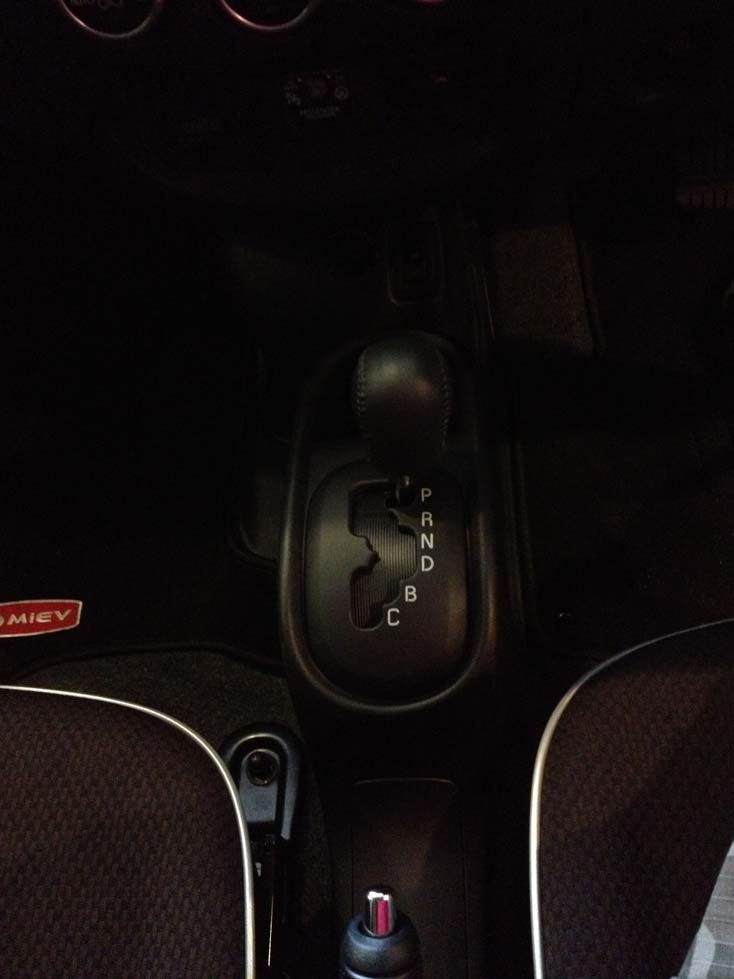 .
No gears …. just one single to get it moving.
.
.
Cabin Convenience
.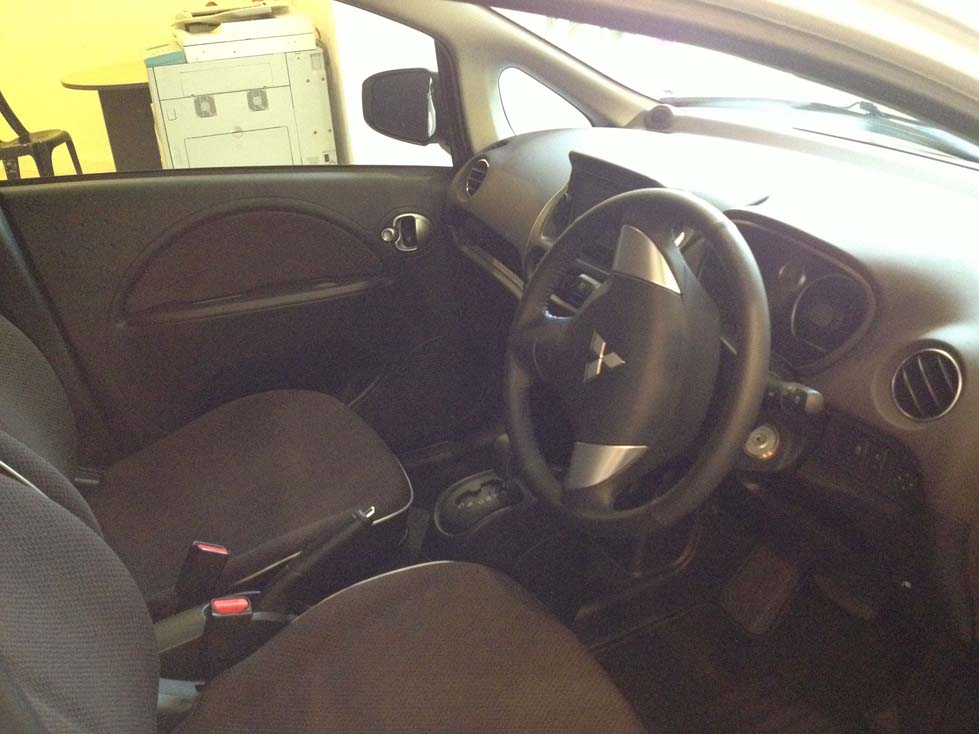 .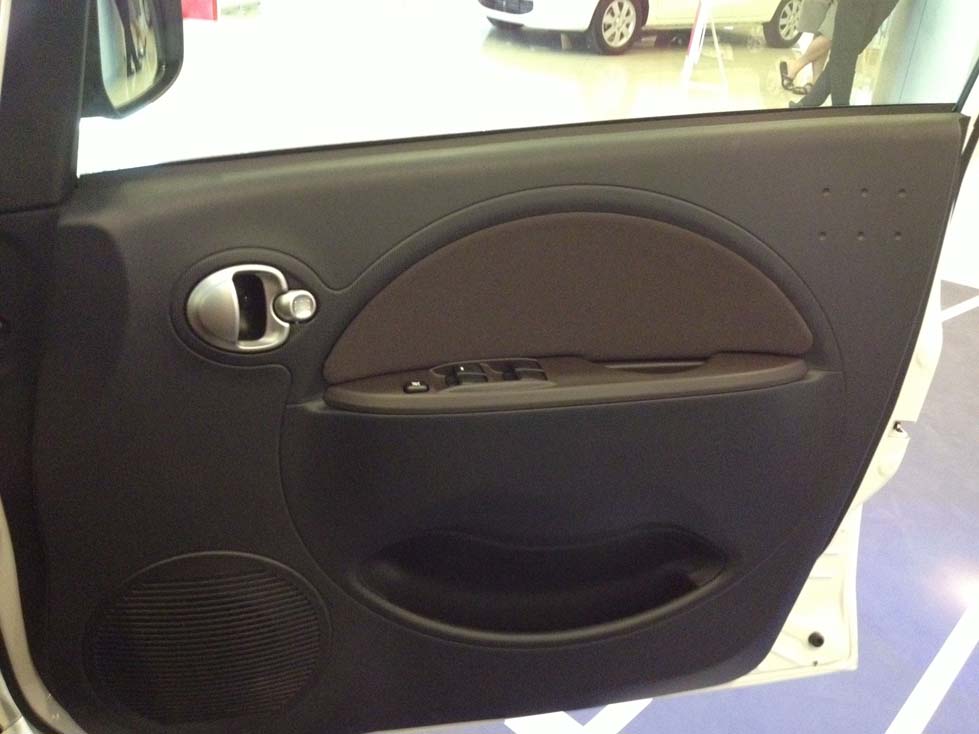 .
This is where the deal breaker is (to me at least). It's hard plastics everywhere. From the dashboard to the door lining, the only leather you'll find is on wrapped around the steering. Nothing inside gives you the impression that you're sitting in  a car that costs 6 figures.
.
.
Probably the most expensive thing you can find is the Kenwood 2-din headunit touchscreen multimedia system with GPS. Below it is the single zone automatic climate control (come to think of it, the only car costing more than RM100,000 with a single zone air conditioning other than the Kia Forte Koup).
.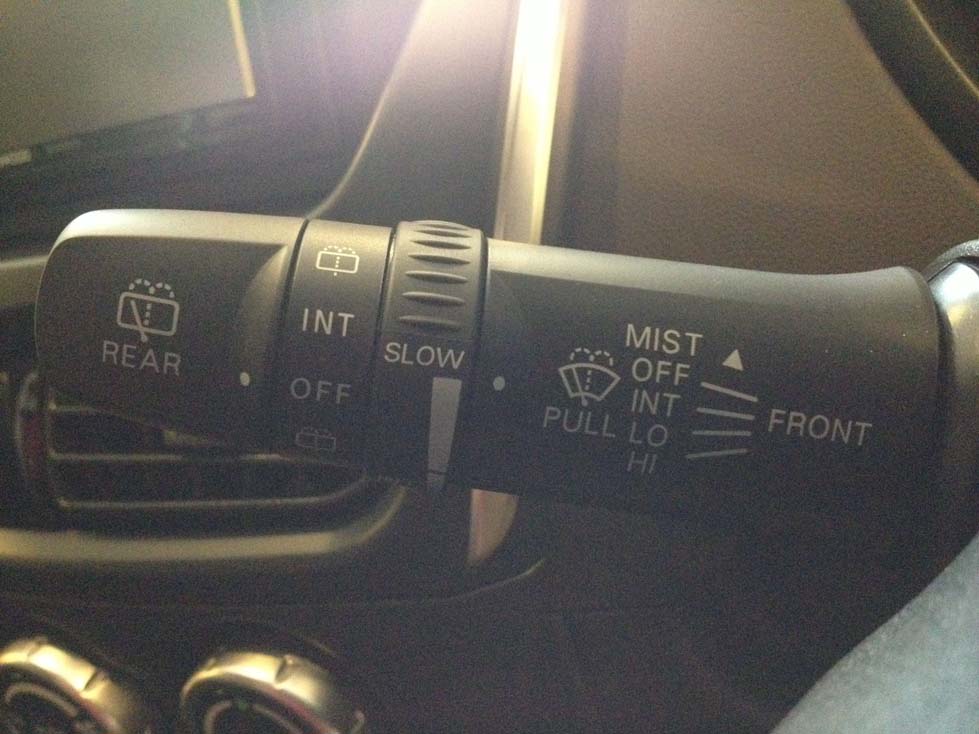 .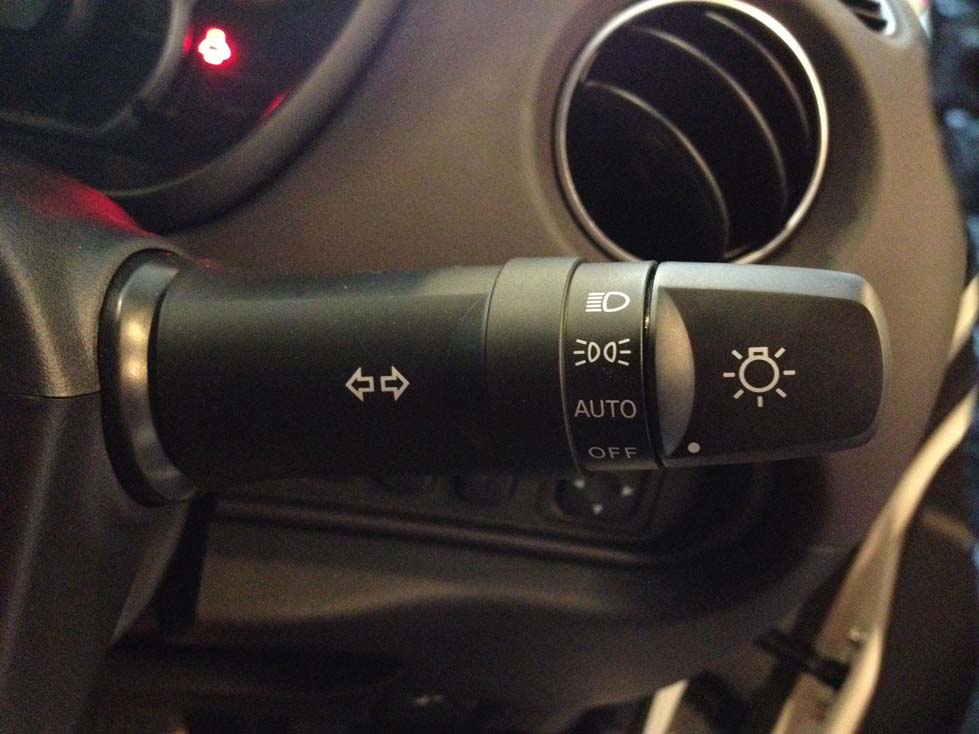 .
You'll also find automatic lights with electric power steering, making this an almost perfect city car.
.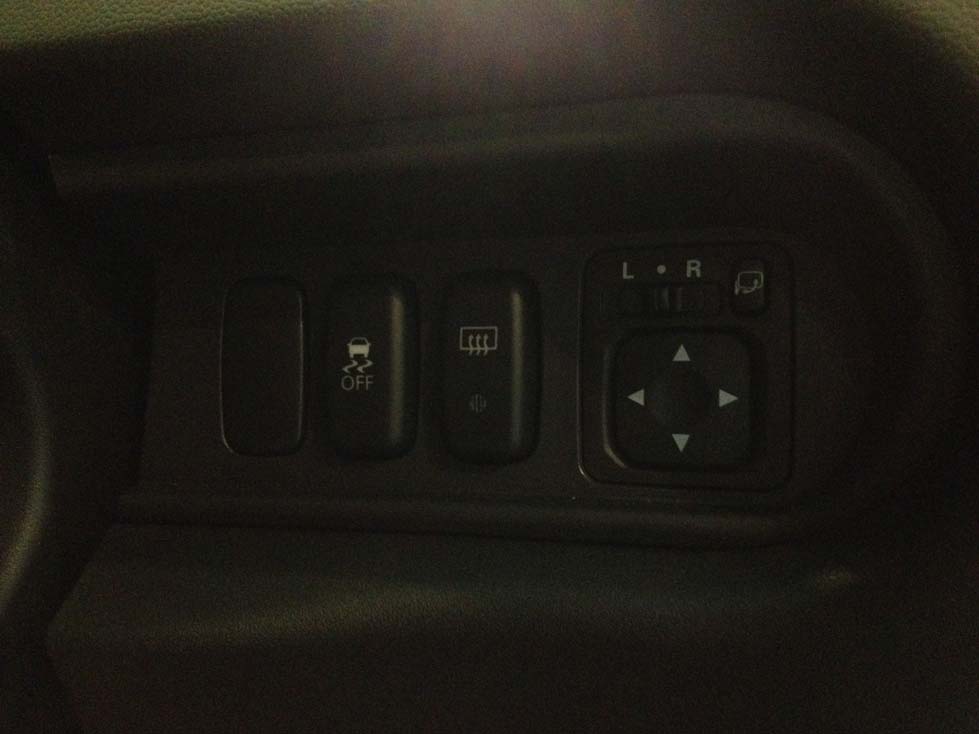 .
Electric, foldable side mirror controls can be found on the lower right side on the driver's side.
.
The worse are the seats. While it is indeed true that the i-MiEV offers better legroom than a MyVi, the thigh support is horrendous, both for the front and rear as well. It's probably fine for the car since you won't be traveling far with it but getting stuck in a traffic jam would be torture, especially for the rear passengers considering the sitting position is relatively upright.
.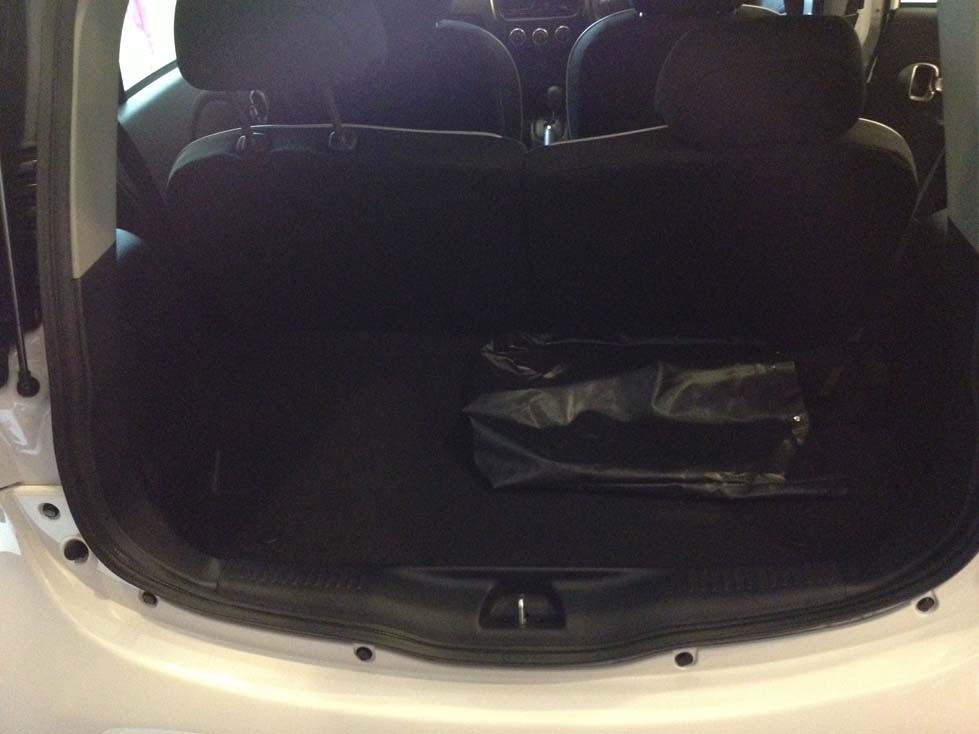 .
It's not a Golf so don't expect Golf boot size. Still, it is adequate for a city car. It's not like you're going to drive this to Penang, are you?
.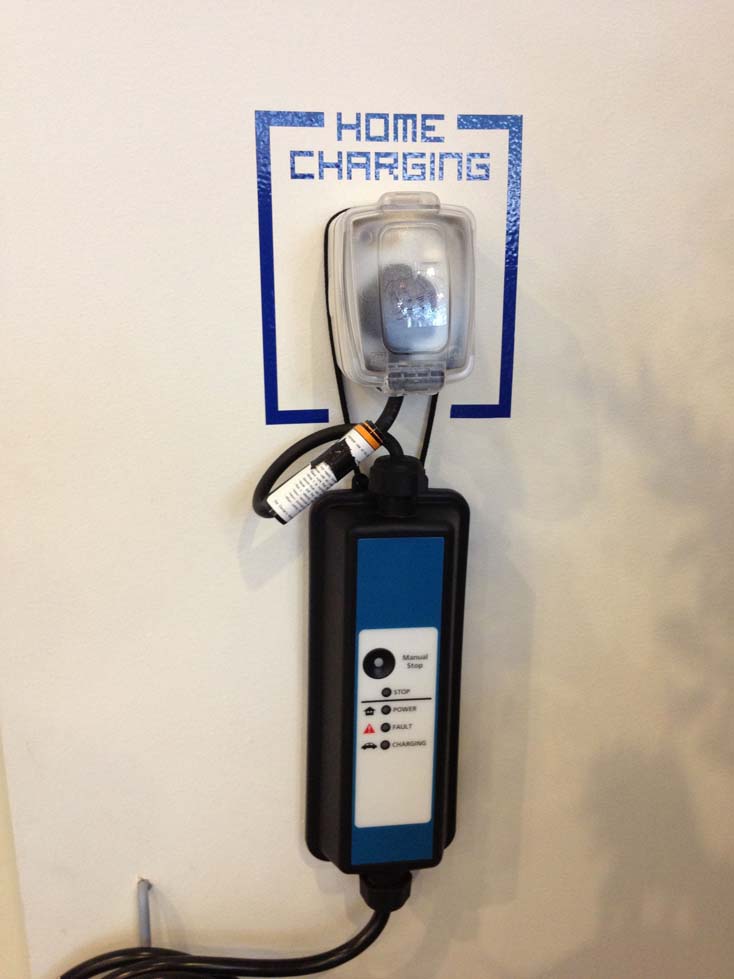 .
You can charge the car with your home power socket. The thing I'm not sure is that though the home socket power output is sufficient, do we need to make any modifications to the socket. If it is the same as the Nissan Leaf which requires some modification to be done to the socket, you won't be able to charge your car at the nearest mamak store by borrowing their power supply.
.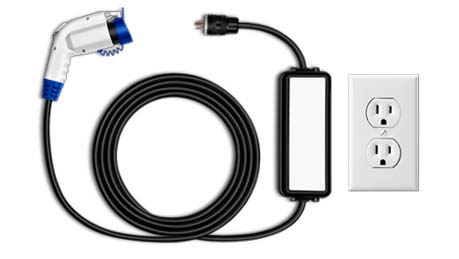 .
If it's the same as the one above as sold in the US, then we just need to change the power connector to a 3 pin-plug and you can bring it anywhere … or wait for a 100,000W portable charger to be developed by the Taiwanese or Chinese if there is sufficient volume.
.
Safety
.
For a small K-car like the i-MiEV, the active and passive safety features of the car is on par with most other offerings:-
.
Active Stability Control (ASC)
6 airbags
Reinforced Impact Safety Evolution (RISE)
Waterproof battery
.
Ownership & Maintenance
.
The Mitsubishi i-MiEV is offered here for the price of RM136,180.50 OTR with insurance and comes with a 5 years warranty and free maintenance (or 100,000km limit whichever comes first). While I have always maintained that price is relative, particularly when it comes to a pioneer vehicle since there is no competition to compare its price against, the i-MiEV is, IMHO simply too expensive to own.
.
Sure, you'll never ever need to visit the petrol stations to fill up gas. If we take the current electricity rate, it'll just cost you RM3.50 to travel 150km. The only other vehicle capable of doing that is probably a kap chai and even then, you can't ferry 4 persons legally. You'll also be able to avoid engine oil change and whatever other maintenance related to a conventional petrol engine and need to be concerned with the brakes, tires and batteries only. Also, in case you find yourself in a flood, the i-MiEV is likely to survive with minimal damage as opposed to those with conventional engines. Heck, you can probably take it down for a dip in some lake and find that it's still very much alive when it comes back out.
.
But the primary problem with it is the price. One has to consider how many RM3.50/150km trips one has to make before you can even recout half its price. Factor in things like range anxiety (plan all you want, you still can't predict how bad traffic jams can be), lack of charging facilities, bank interest (as opposed to buying, say a Myvi which costs less than half the price), replacement cost of batteries, less than ideal cabin comfort and el-cheapo plastics everywhere in the car, it becomes less attractive. And if you bring up the issue about RM10 road tax, most cars nowadays run on low cc engines …. a Golf 1.4 TSi's road tax is only RM70 but the insurance cost each year is a killer. It is the same with the i-MiEV; low road tax but high insurance due to its cost.
.
Saving money from not needing to buy fuel, it is not. For novelty and saving Mother Earth with this zero-emission car, yes. It may be the most energy efficient car on the planet …. just not the most cost effective car to buy here in Malaysia. At least it has more uses than a water bed.
.
.
.