.
.
It's finally here …. the all-new Range Rover. It took them over 40 years to finally come to the 4th Generation but it's well worth the weight. The new flagship of Land Rover now features the world's first all-aluminium monocoque body structure which is 39% lighter than the steel body of the current model. That's like a few adults added up to make 350kg worth of weight shaved off from the 3rd generation. Leaner and meaner now, the all-new 510PS LR-V8 Range Rover eats Golf GTis for supper on the highways, with it achieving 0-60mph in just 5.1 seconds. And the best part is while doing so, it's consuming 9% lesser fuel compared to its predecessor. And that's just one of its many new tricks …. let's go through them in detail:-
.
Design
.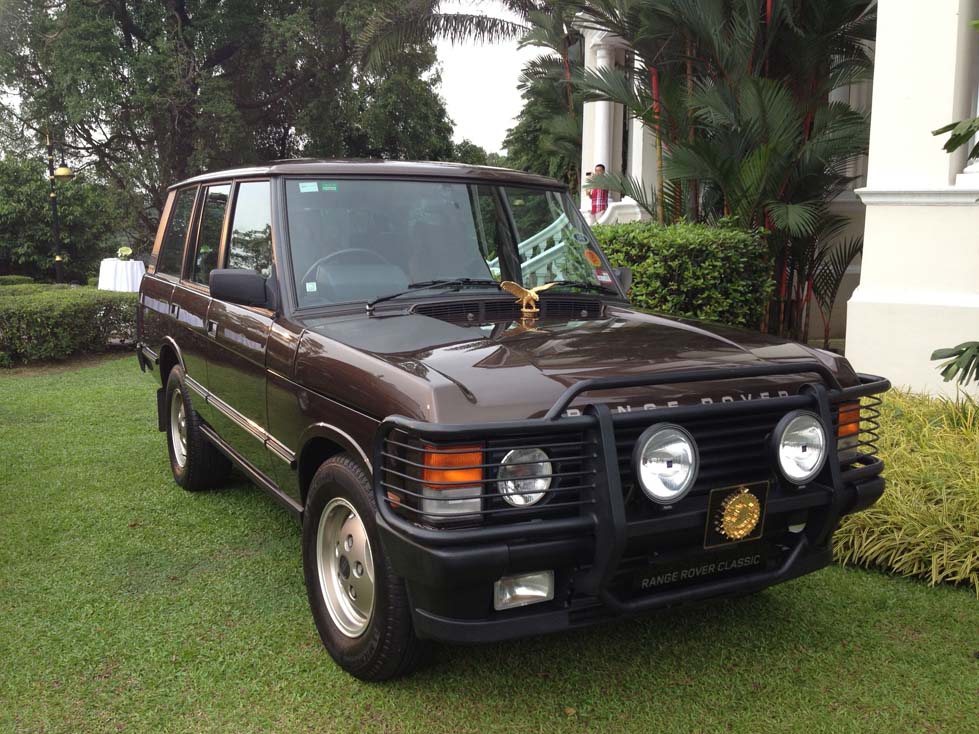 .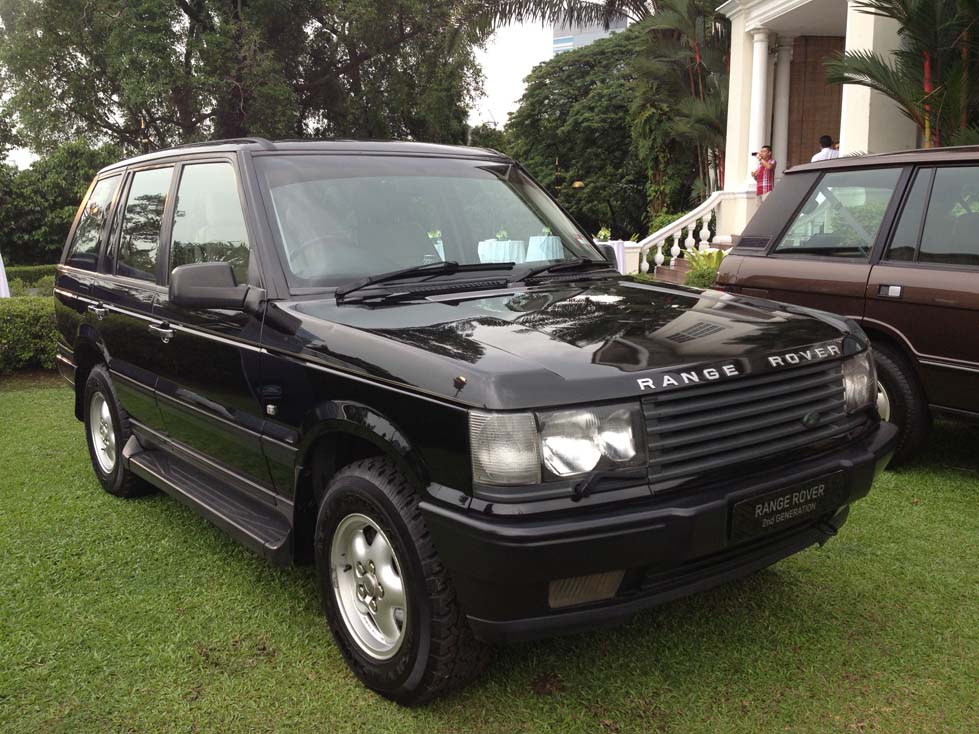 .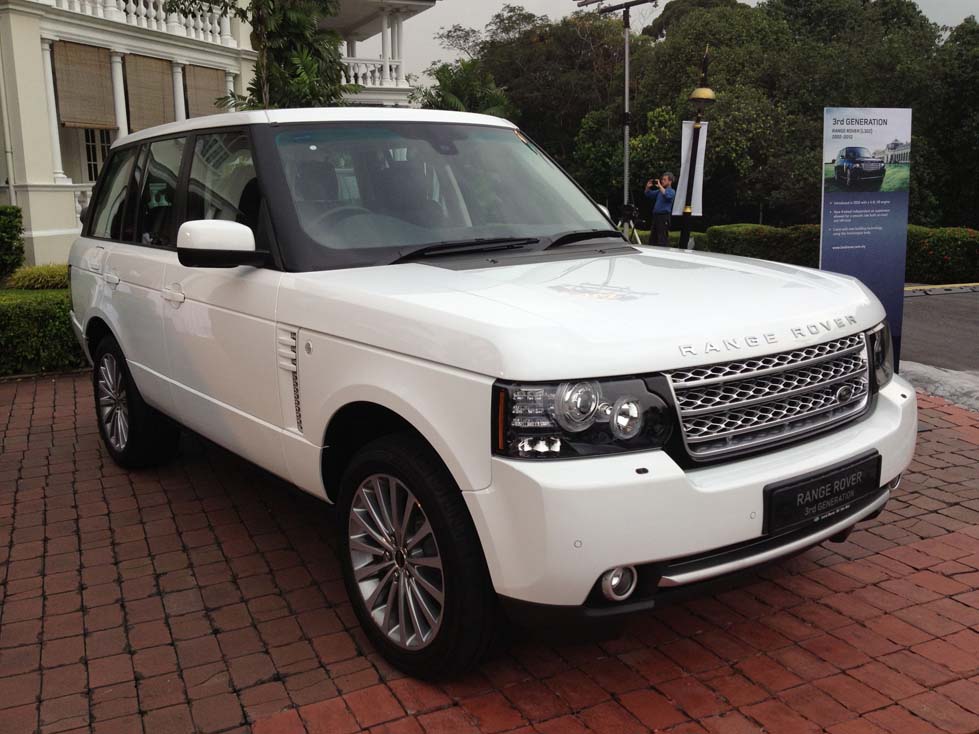 .
There is always something distinctive about the Range Rover that makes it stand out against the rest of its siblings. It has always been tall, squarish and probably the only other luxury SUV that has the size to challenge a Ninja King. Seen above are the first 3 generations of the Range Rover found in Malaysia. Make no mistake, Land Rover has a long history in Malaysia. For example, the late Tunku Abdul Rahman, our country's first Prime Minister had a ride around Stadium Merdeka in a Land Rover in 1957 when independence was declared. So it's not surprising to find 1st generation RRs plying our streets even till this day.
.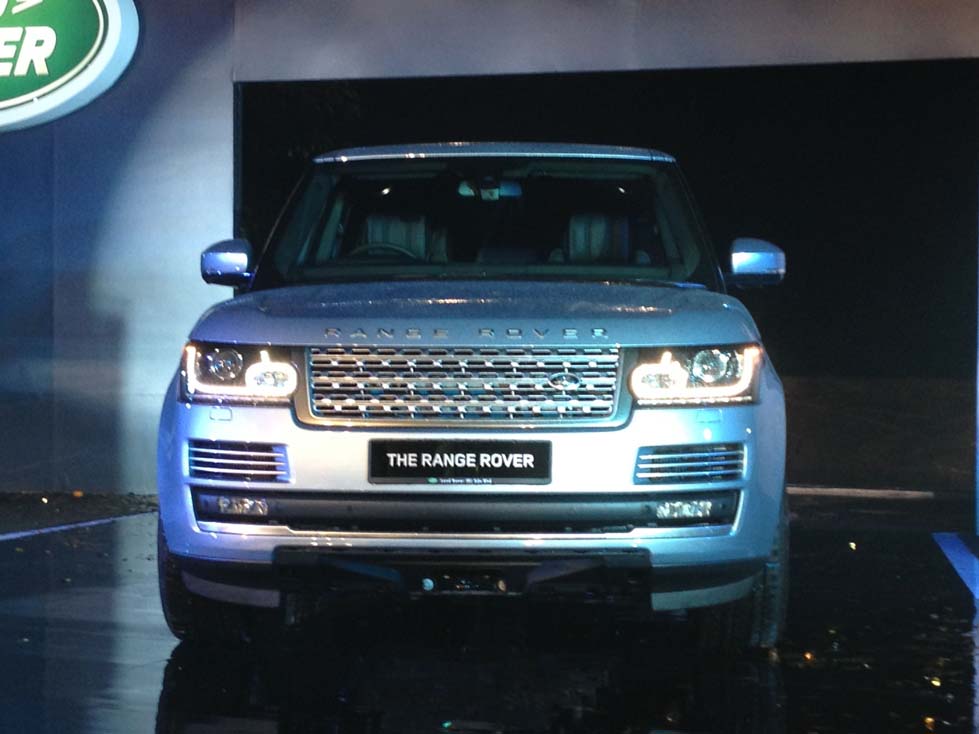 .
Gone are the circular DRLs of the 3rd generation and in its place is a unique DRL signature, using LED light blade technology. Photographers might find themselves drawn to the headlamps which are designed to resemble high performance camera lens.
.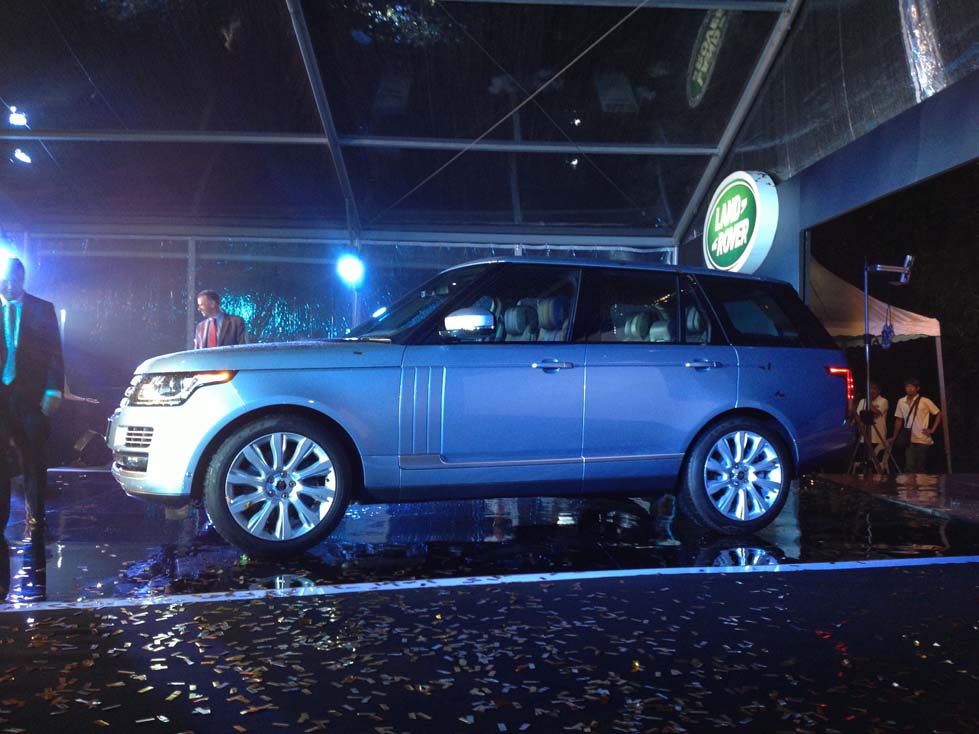 .
At the side, the side fender vent is now found on the surface of the front doors instead of the front fenders. Don't worry …. should you find yourself in KL during flash floods, the RR is capable of surviving a wading depth of 900m … grocery shopping while raining heavily in KL has never been easier! Oh, and the look on the Rolls Royce owner busy pouring water out of his sinking car as you drive by is worth all the money for this SUV.
.
Its side lines serves to make the car look lower than it really is, with distinctive accent graphics sweeping around the body and flow into the rear of the car and are continued in the front and rear bumpers. The pillars are painted black and has a near-flush side glazing which, together with the flat roof emphasizes the SUV's streamline body similar to the Evoque.
.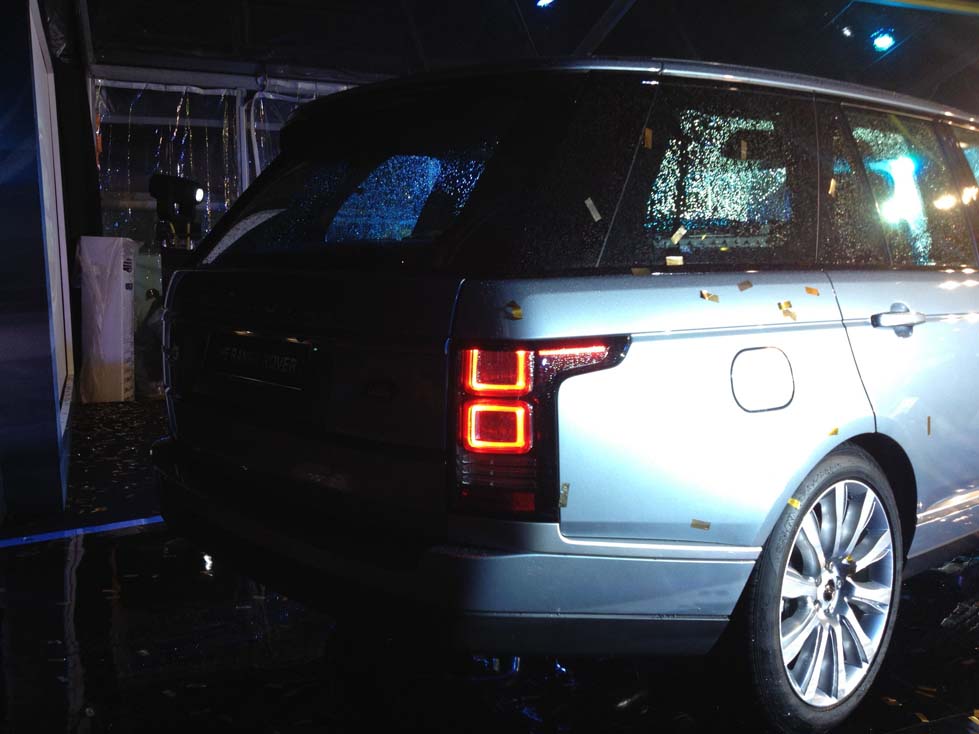 .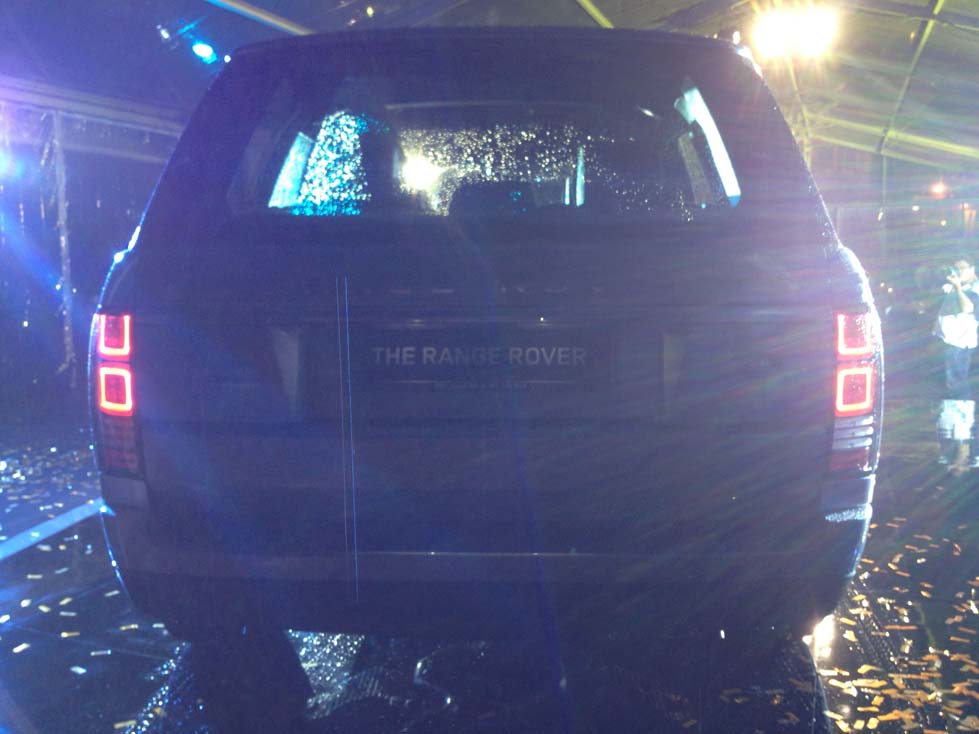 .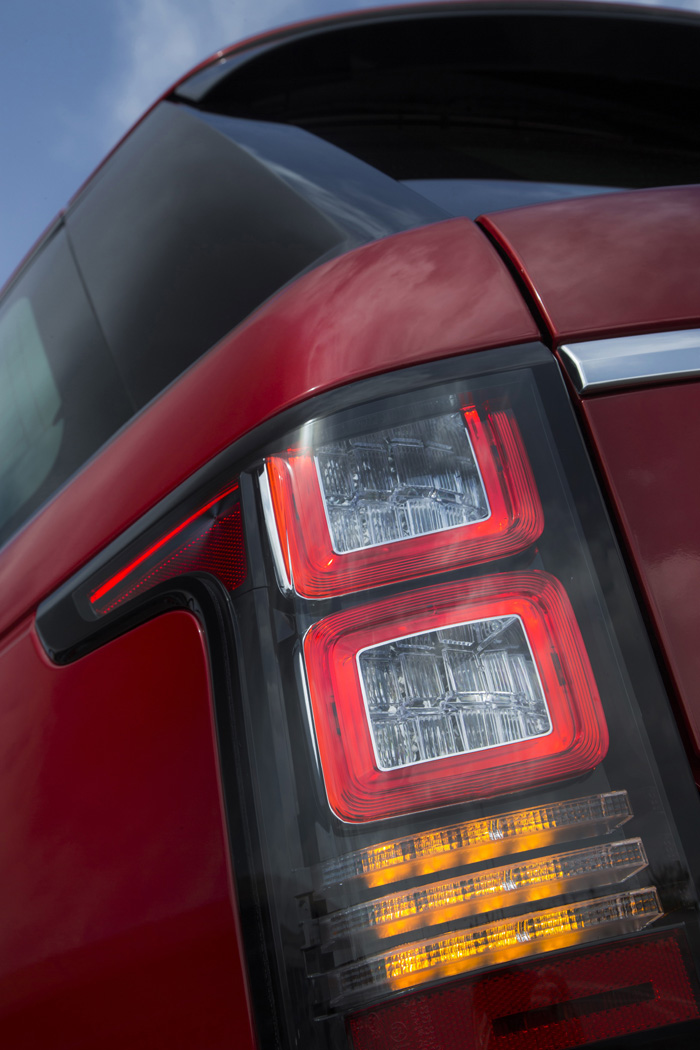 .
Light bar LEDs continue to be seen at the rear tail lamps which sports a bold square pattern whereas the signal lights feature a triple line graphic. Another interesting design cue is the high-mounted LED 3rd brake light which is "hidden" until you stomp on the brakes. Once that happens, a blade of light running the full width of the tailgate is bound to attract admiration from those stopping behind.
.
Performance
.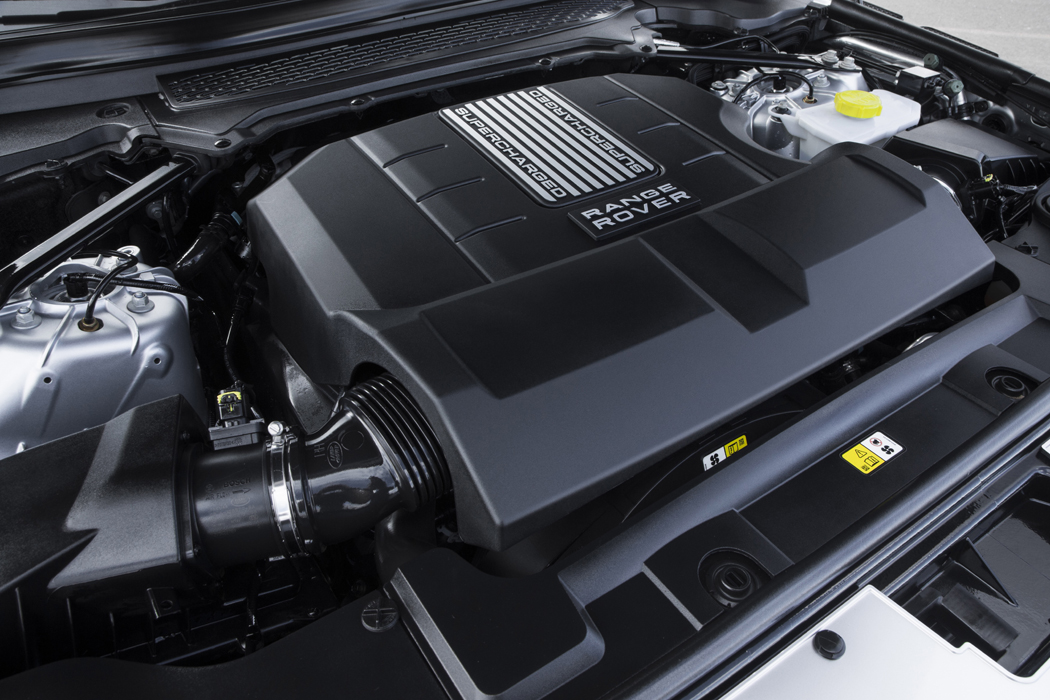 .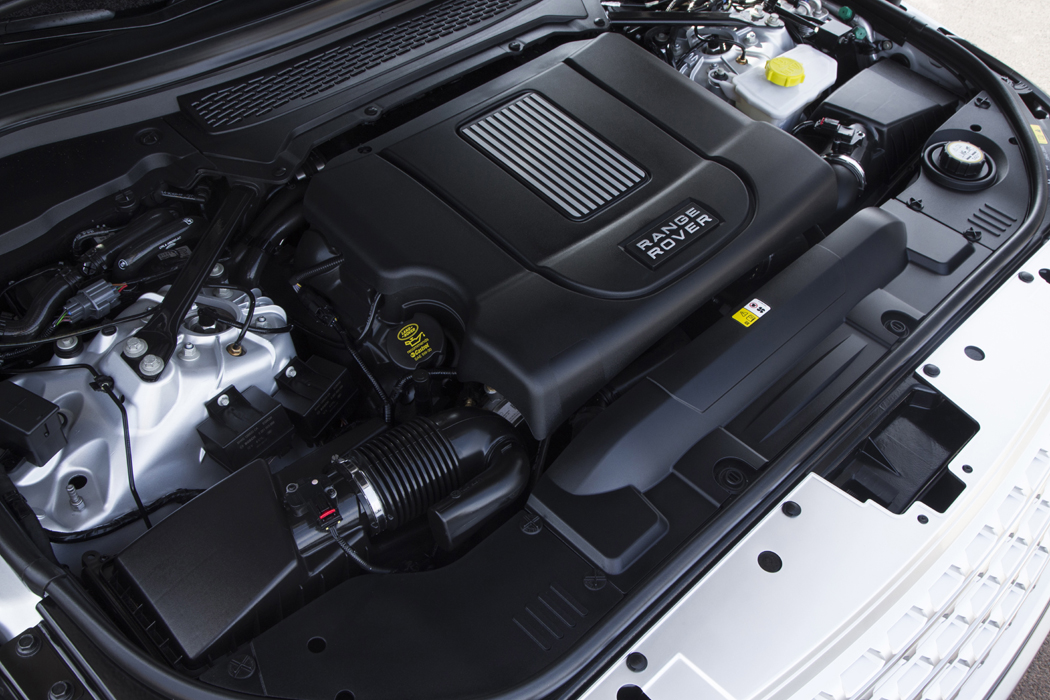 .
Two engines to choose from: a 510 PS (with 625Nm worth of torque) 5.0 litre LR-V8 Supercharged petrol or a 4.4litre SDV8 turbocharged diesel with 339PS and a good 700Nm torque. Both are paired to an 8-speed automatic.
.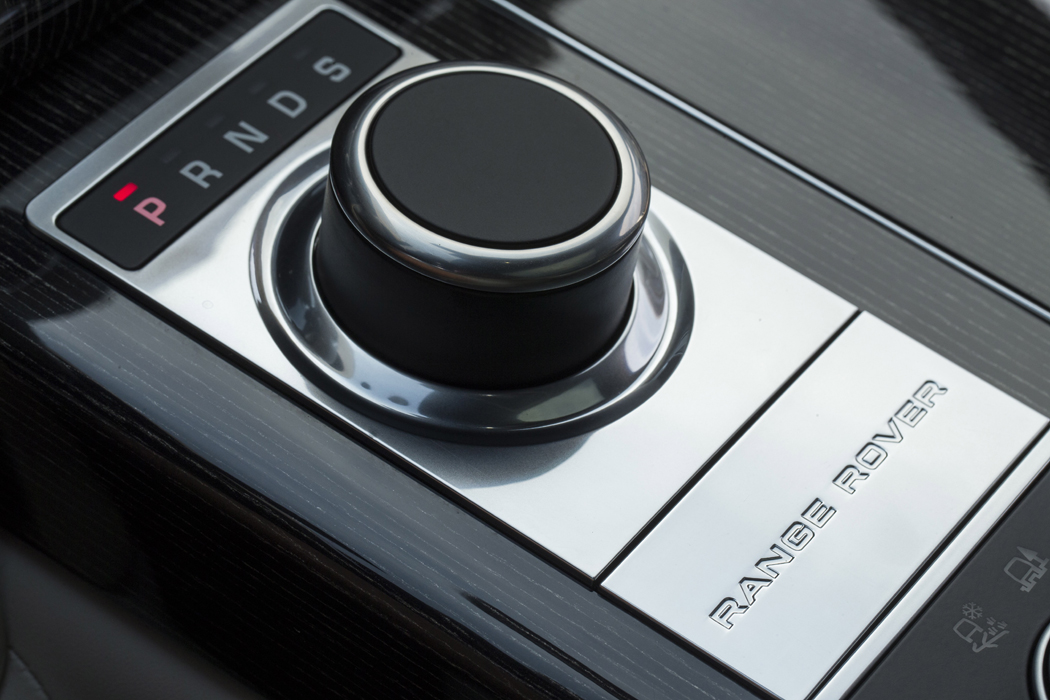 .
Because a gear stick is too mainstream
.
.
Ride and Handling
.
If the Range Rover is the father of all Land Rovers and having sampled the Evoque (article found HERE), the Noise, Vibration and Harshness is bound to be much improved in RR.
.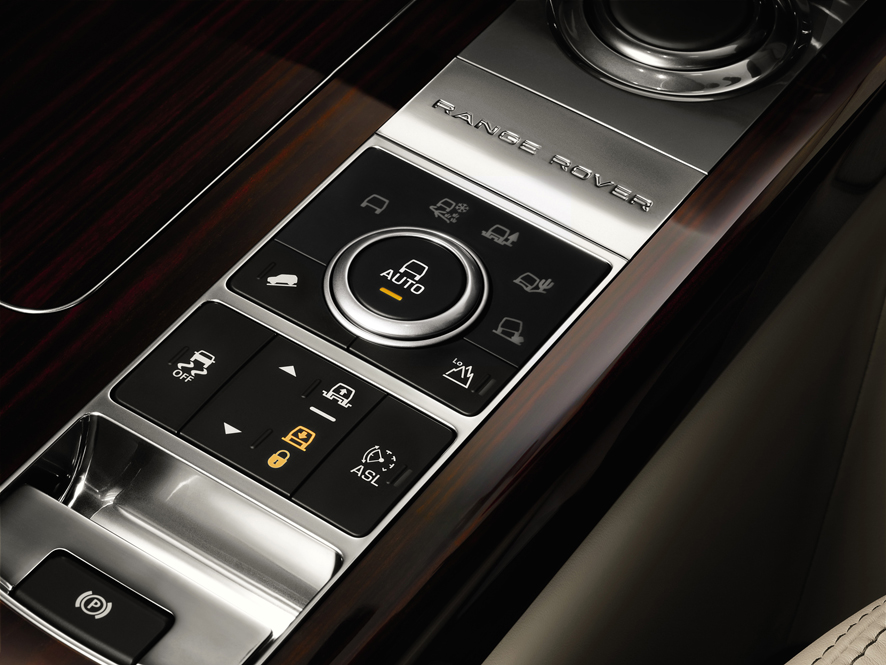 .
Also found in the 4th gen is a completely re-engineered four-corner air suspension for better on and off-road driving experience. The Terrain Response feature found in the Evoque is also (but of course) found here. In addition, you'd also find Dynamic Response active lean control and Adaptive Dynamics with continuous variable damping here.
.
With the Command Driving Position, the RR places the driver in an elevated, upright seating position. If you're short, you'd be taller by 90mm in comparison to other premium SUVs.
.
.
Cabin Convenience
.
.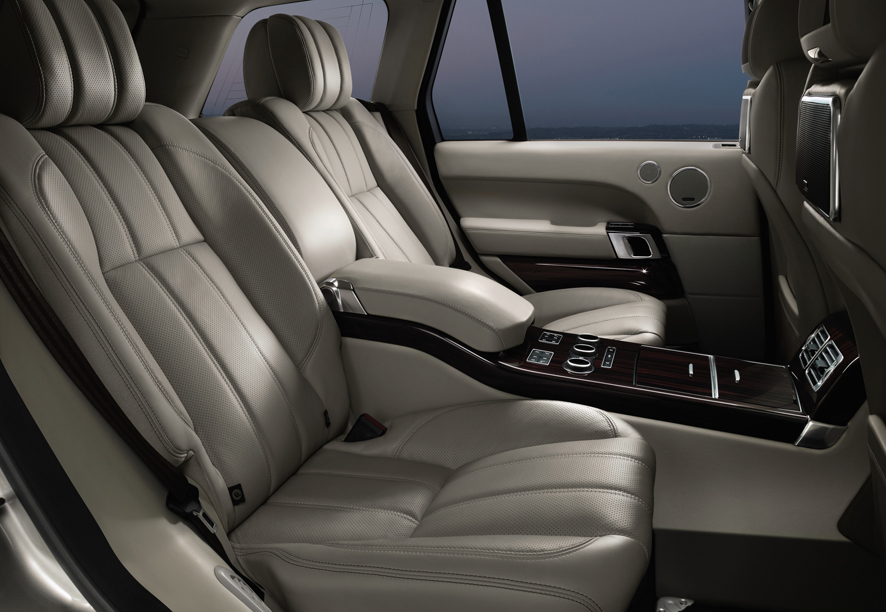 .
Since you're paying the price of a luxury condominium for the RR, you can expect luxurious finishing inside the cabin. You get stuffs like keyless entry, soft door close with power latching and power upper and lower tailgates, luxurious seating with multi-mode massage functions and the latest LED illumination for subtle and sophisticated ambient lighting, including the ability to change the color scheme to suit your mood.
.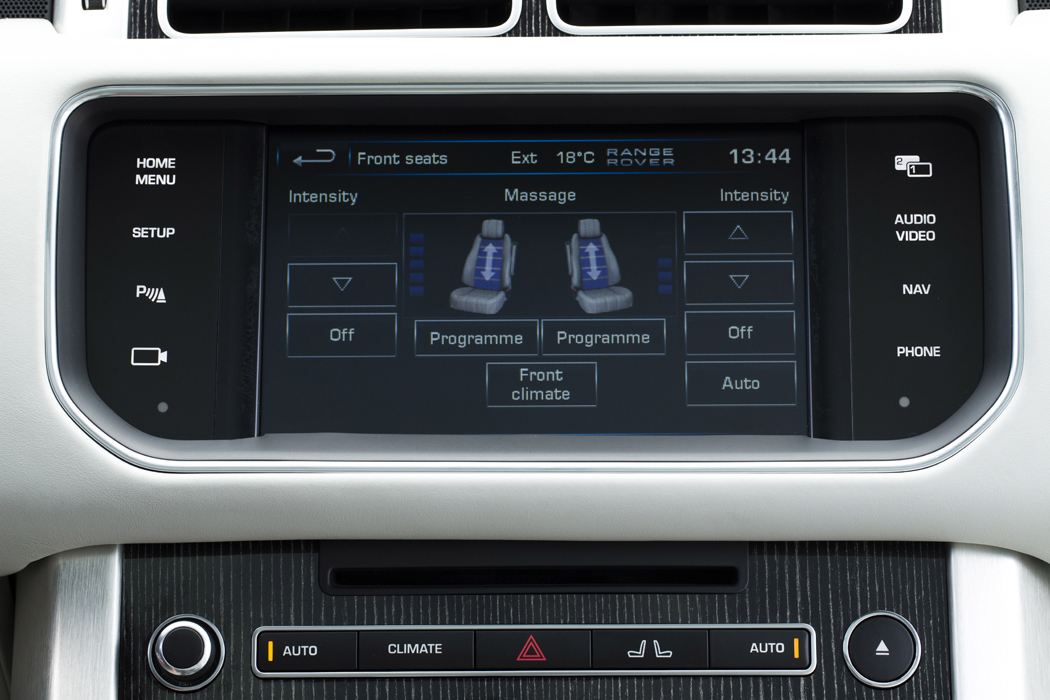 .
You want Happy Ending, sir?
.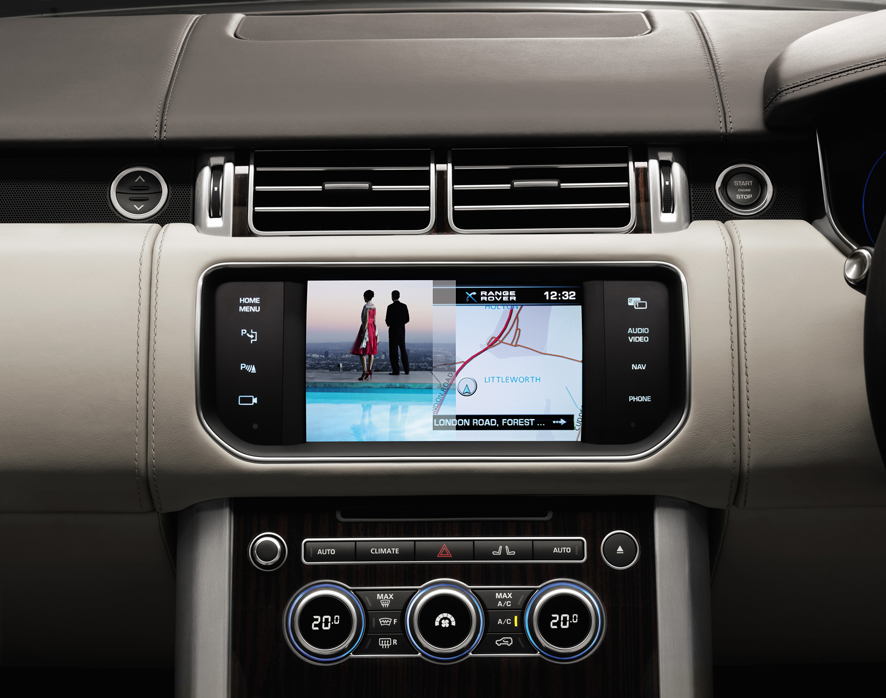 .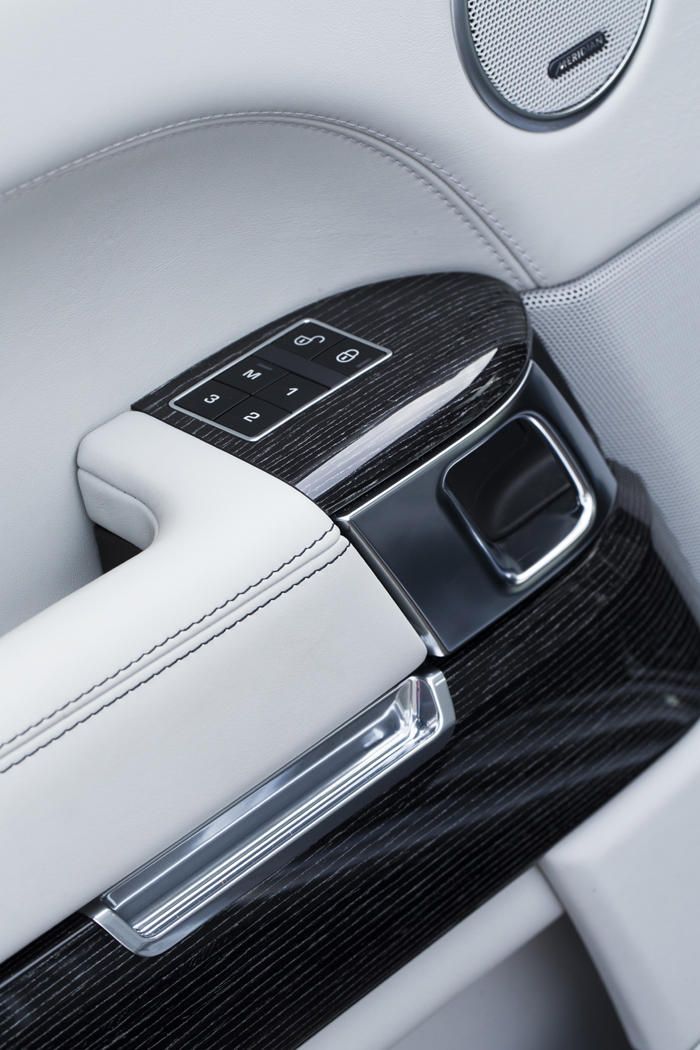 .
On the entertainment side, you get a central 8″ touchscreen with Dual-view functionality, an exclusive Meridian surround sound system that'll make even the most hard core audiophile melt.
.
Park Assist, the feature that turns the steering wheel for you as you parallel park your car is standard here, along with Adaptive Cruise Control with new Queue Assist which allows the system to continue to function at low speeds and down to a complete stop and Intelligent Emergency Braking. Short of self driving itself, this SUV does almost everything for you!
.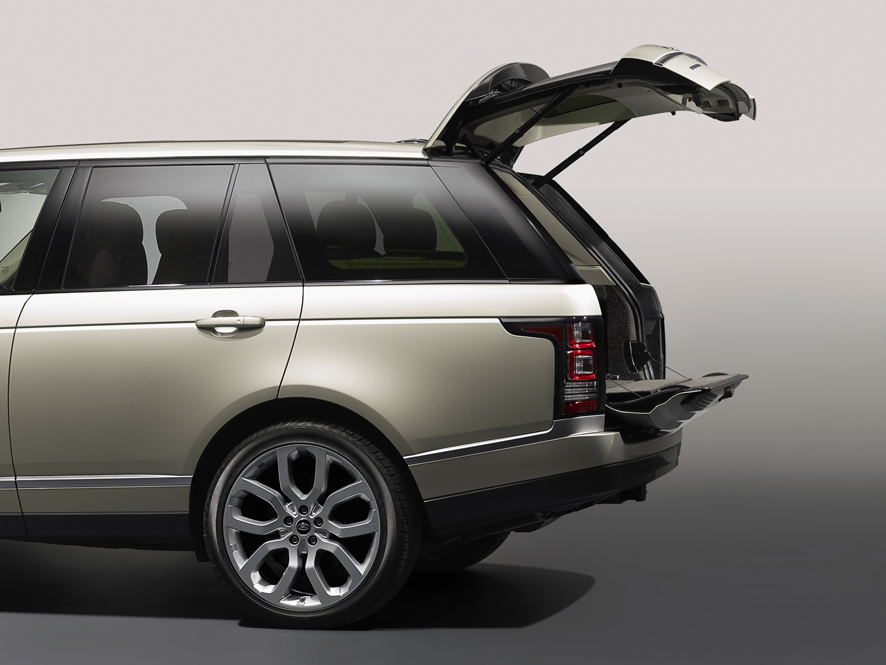 .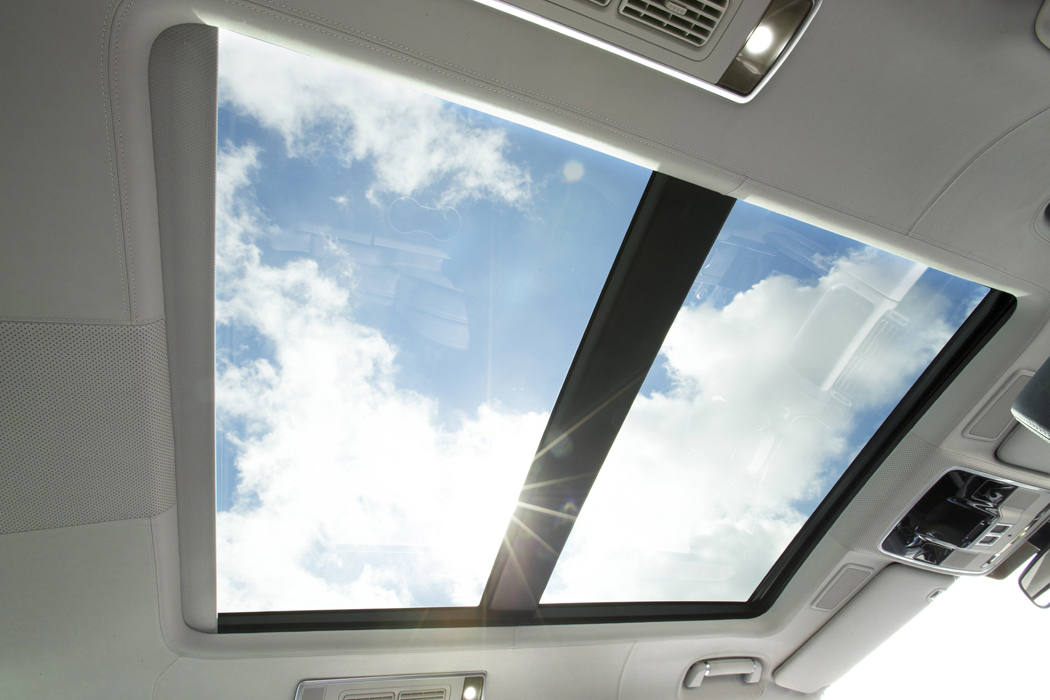 .
.
Safety
.
Being a flagship, you can be assured that Land Rover will give you everything in their arsenal to ensure you'd be safe and come back for more:-
.
Blind Spot Monitoring with Closing Vehicle Sensing feature that detects vehicles closing quickly from behind
Reverse Traffic Detection that warn drivers of potential collisions during reversing maneuvers
Surround Camera System with T Junction view
Dynamic Stability Control (DSC)
Roll Stability Control (RSC)
Electronic Traction Control (ETC)
Trailer Stability Assist (TSA)
Hill Descent Control (HDC)
Gradient Release Control (GRC)
Hill Start Assist (HSA)
Engine Drag torque Control (EDC)
ABS
EBD
Emergency Brake lights
Corner Brake Control
And the list just keeps going and going.
.
.
Ownership and Maintenance
.
Here's the clincher …. the all-new 2013 Range Rover would cost you RM1,089,888 for the 5.0litre LR-V8 Supercharged petrol and RM949,888 for the 4.4litre SDV8 turbocharged diesel (both prices excludes insurance). That is a whole lot of money and certainly, you don't expect to see much of these running around. Still, for the level of technology and driving experience, who would want a one-too-many top line Merc S-class when one can stand tall above all else in this iconic SUV? I sure as hell won't mind having one of these back with me ….. just …. don't ask me to wash it.
.
.
.