.
As names go by, the Japanese word "Kizashi" roughly translates to a sign of great things to come. Catching glimpses of  the rump of a spanking shinny white unit from a distance as I walked to the parking zone where all the Suzuki media cars held, I was thinking to myself, yeah, it's going to be great. Turbocharged vehicles might be the norm nowadays, given the need to reduce carbon emission and maximize every single drop of fuel and kensomuse has gotten its fair share of continental forced induction vehicles for review but to be given the opportunity to drive a sedan car costing less than RM200k with an NA engine capacity higher than 2.0litres is quite an event. Sure, you can get the usual Yakuza suspects like the Toyota Camry 2.5l, the new 9th generation Honda Accord 2.4l and the Nissan Teana 2.5l which all carry a higher annual roadtax than a 2.0litre but driving a Japanese sedan that's rarer than Ferraris on our roads is something so ironic that it's perversely delightful to me. And as I walk closer to the white example, anticipation builds with great expectations.
.
But wait, something's wrong. The keyless entry don't work. It won't unlock after depressing the button on the door handles. Let's try the remote buttons … not responding. One would wonder if the key's battery is dead so as I slipped it out of my pocket, I noticed the set of alphabets and numbers doesn't quite match the number plate of the car in front of me. Now where did they park the media unit …..
.
Then, I saw it. It was a silver, carrying a number plate indicating it has seen more than 2 years of action on the road. Then, as I walked closer, I noticed the front left door and wheel arch color doesn't match the rear. "Okaaay, an accident car", I thought as I run through my  customary habit of walking around the vehicle to take note of the number of dings the media car has before driving off. The left top rack cover is missing, various parts of the car has scratches and the undercarriage is rusting at certain places. You have got to be kidding me.
.
Stepping inside the cabin felt like walking into a rental. It smells as though the leather has never been detailed in its 2 years of service and the floor was littered with sand debris thanks to an outstation event drive over the weekend before by others. To be fair, refueling and sending the car for a wash is part and parcel of taking media cars. But there's only so much we can do with smells and dents. My Great Expectation went from heavenly high to a sinking abyss in the first few seconds I have the car and whether it'll be an enjoyable few days with the car is in serious doubt.
.
Turns out wasn't so bad, after all.
.
.
Design
.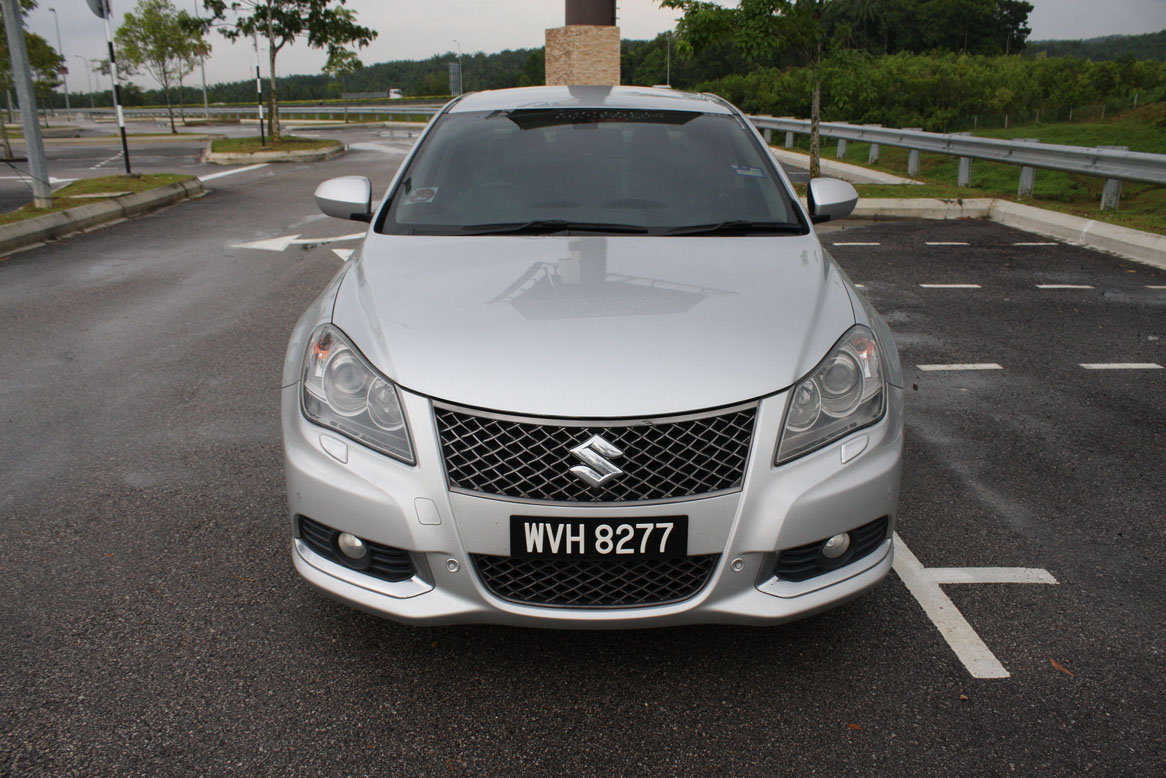 .
Despite those defects, there is no mistaking the visual appeal of the Kizashi. This unit is a Kizashi Sport variant, which means it comes with Sport front bumper, fog-lamp bezels, lower grille. Overall, the kits make the car look hunkered down with the lines of the front bumper blending so well with the overall design, it looks like a chunky piece of meat, all muscle and purposeful ready to pounce.
.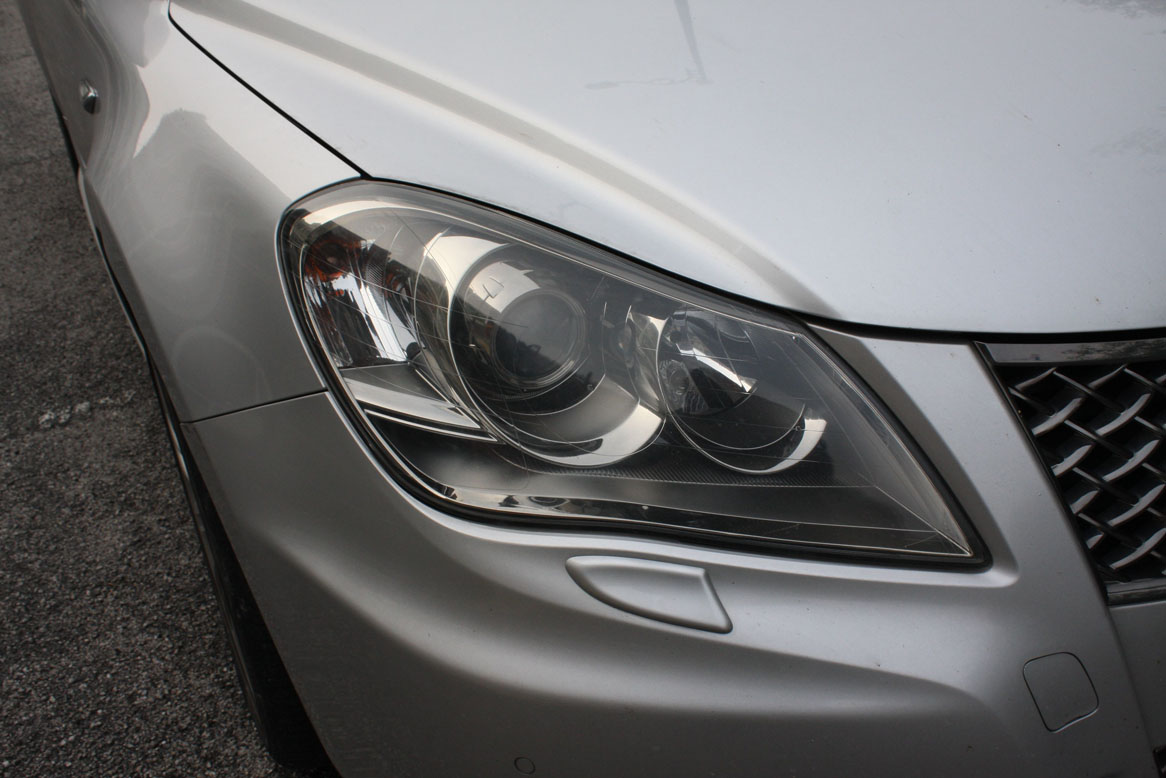 .
Despite the Kizashi being launched over one and a half years ago, it's design is still relatively fresh. Partly because no one buys them and we hardly see them on the road. Suzuki, a brand more well-known locally for making compact hatchbacks like Swifts and durable, easy to maintain SUVs like the old Jimny and Grand Vitaras attempts to enter into a segment as crowded as Ikea on sale and for the past one year, it has done well at least on one aspect; exclusivity.
.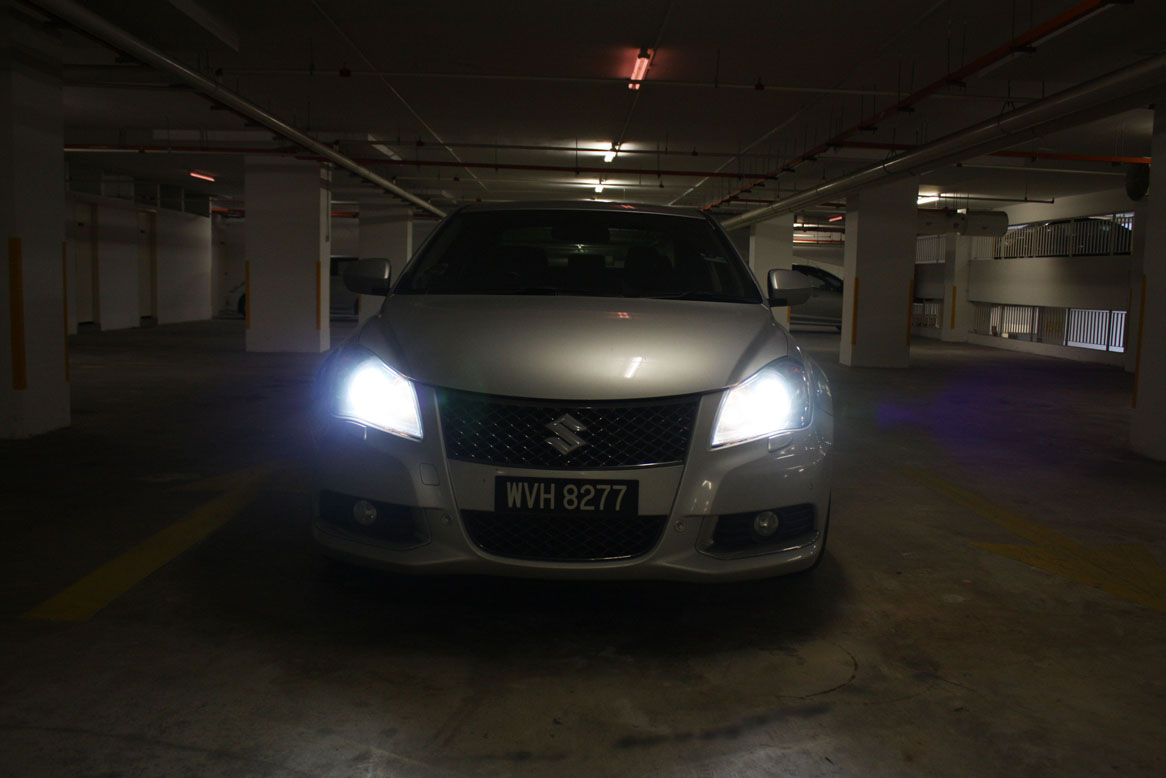 .
Do I see a little bit of an Angry Bird look there?
Projector HIDs with auto leveling are standard for both variants.
.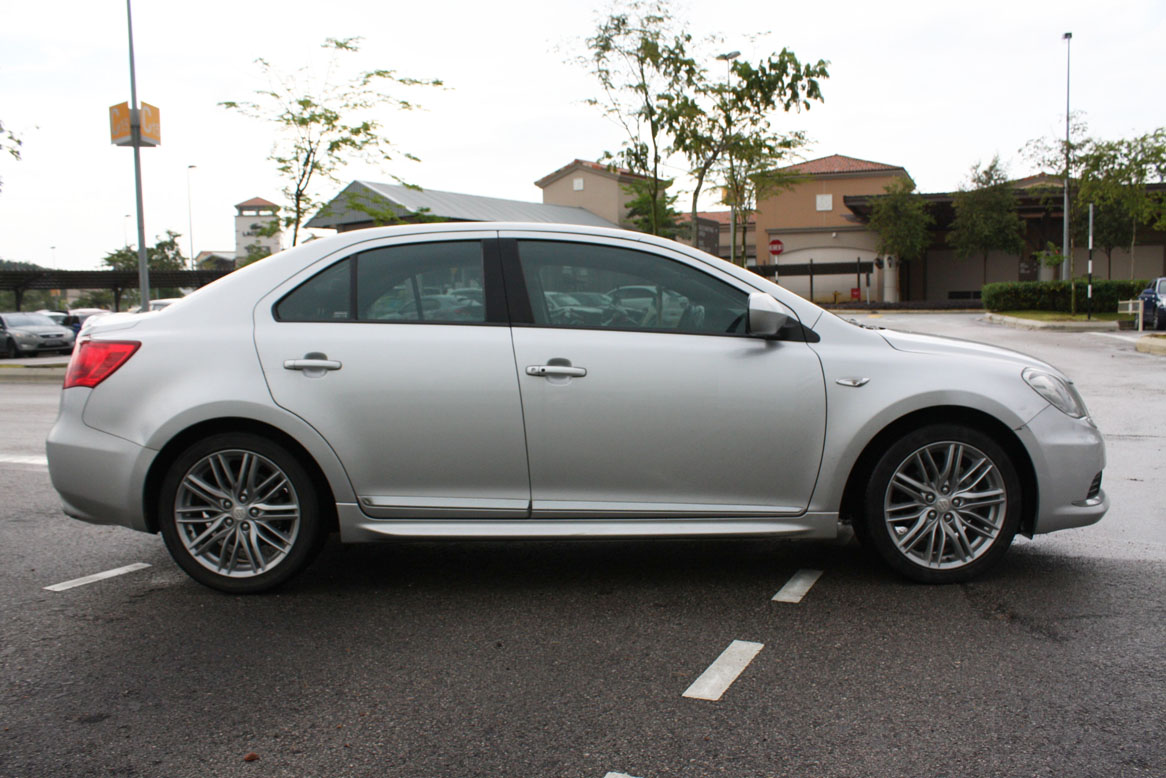 .
It may be a D segment as Suzuki calls it but with the measuring tap calling its length to be 4,650mm with a wheelbase of 2,700mm, it's just slightly longer than the Honda Civic. It's 1,470mm tall and 1,820mm width puts it about the same width as the Peugeot 408 with the same height as the Mazda 3. In case you haven't noticed, all those other models just mentioned are C segment players. So can we call the Kizashi a true D segment? Not sure … but it certainly has a D segment pricing.
.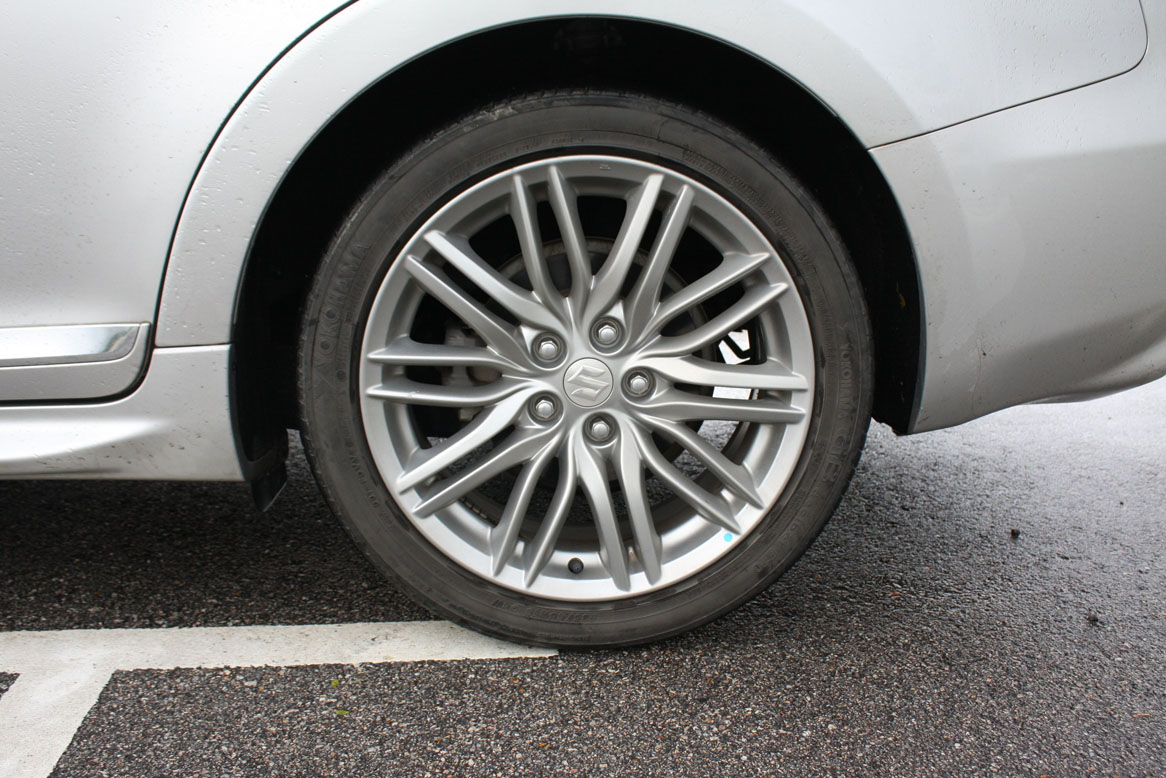 .
 For tires, you get 235/45 R18 if you opt for the Sport version. The SDLX on the other hand gives you 215/55 R17.
.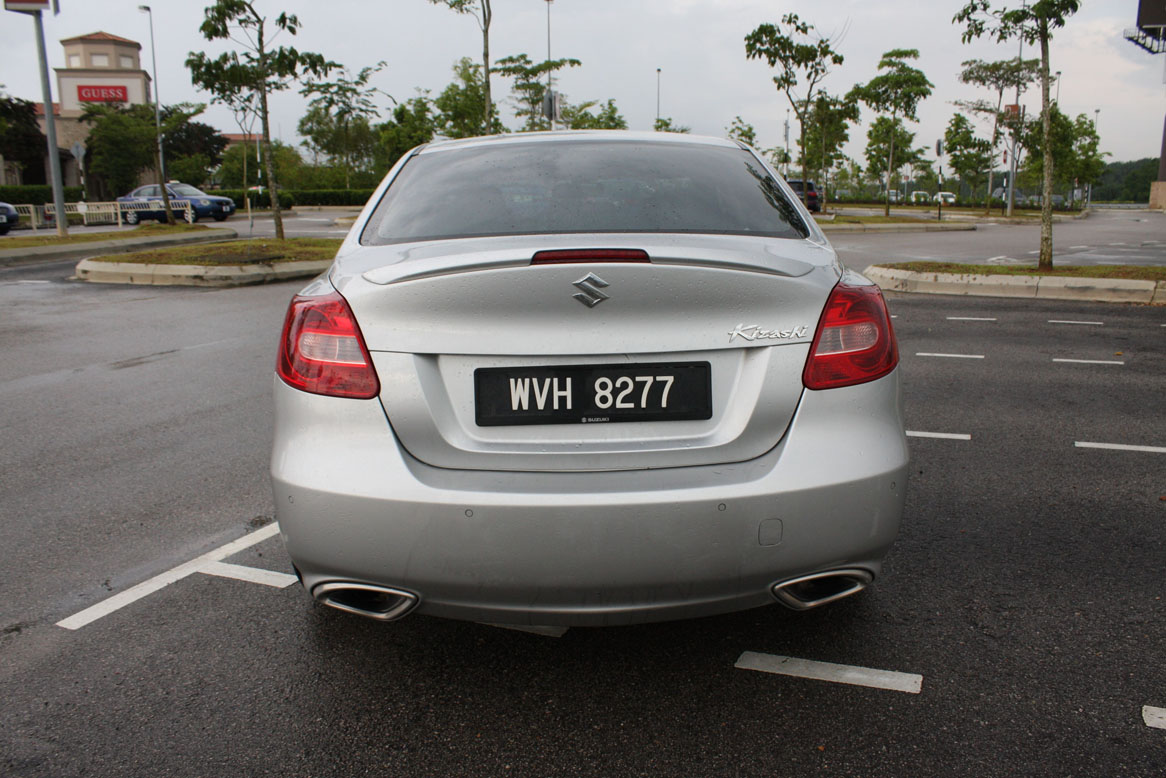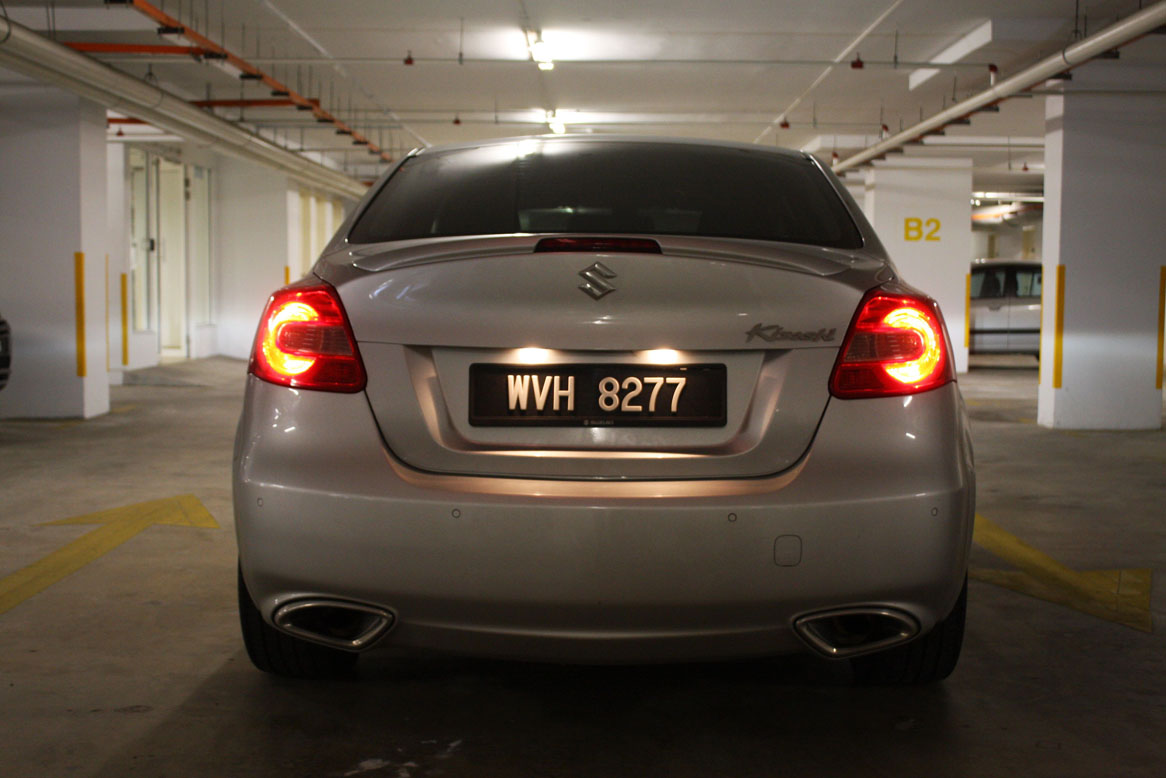 .
The chunky impression carries to the back where the tall boot line which curves upwards (coupled with a boot lid spoiler in the Sport version) makes the Kizashi's rear look humongous. The twin chrome pipes are incorporated to the bumper and if you look within, you'll find two plain looking pipes.
.
The Kizashi comes with front and rear parking sensors and in most cases it works. However, be careful when reversing to an area with a kerb. The rear sensors are mounted a little high and hearing scraping sounds when reversing is painfully common if you're not mindful of that.
.
.
Performance
.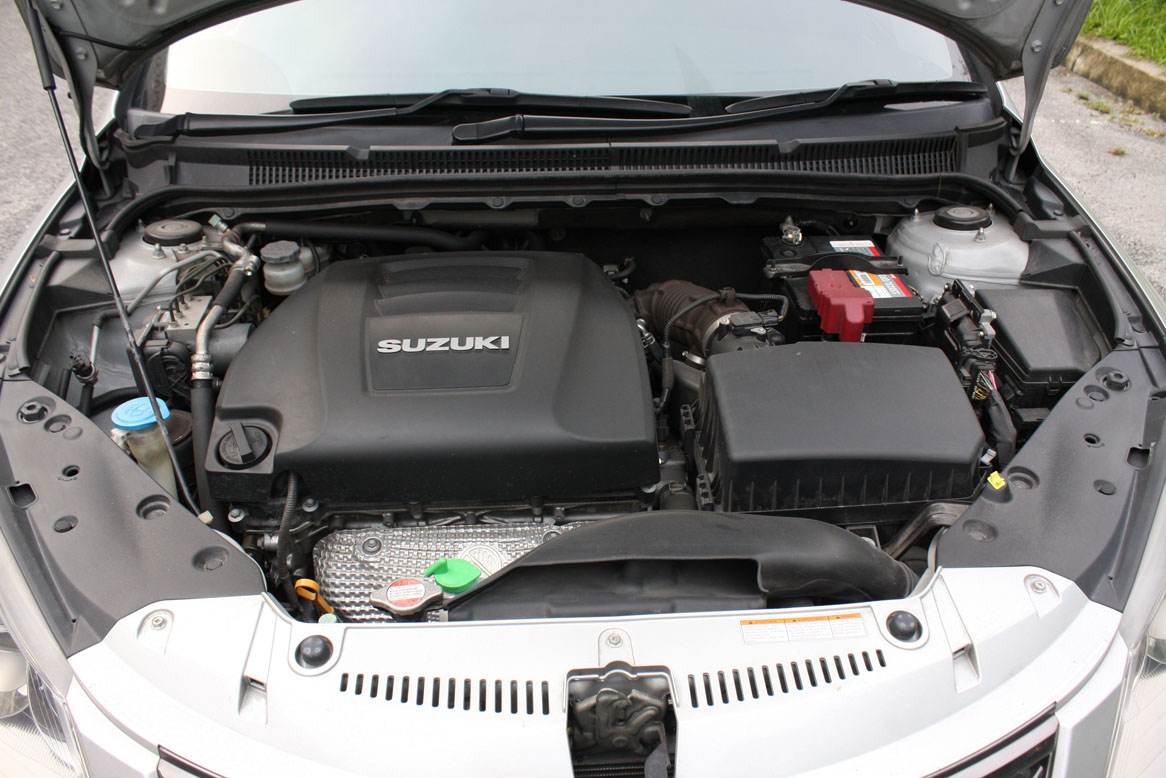 .
The part that carved some points in favor of the Kizashi is its peppy engine. The powerplant is a 2.4litre 176hp @ 6,500rpm with 230Nm of torque @ 4,000rpm. On the go from standstill to its best zero to hundred in 8.8 seconds, it's quite alright although the lack of shift shock commonly found in conventional torque converters can be a little disconcerting for the regular petrolheads unfamiliar with CVT transmissions. Typical of any CVTs, acceleration is smooth and revs all the way to redline which is a good thing because you'd need to spank the engine rpm to between 4,000 and 6,500rpm before you get a real kick of acceleration.
.
.
Ride and Handling
.
This is where the Kizashi stands out. Suzuki is well known to be a company making cars with fun and sportiness mixed together and with the Kizashi, it's created along those lines. With MacPherson struts for front and multilink suspension for the rear, the Kizashi is very capable car around corners. The car is responsive around corners yet refined and comfortable for daily commutes. The Sport has a larger rim size and combined with a sport suspension which reduces the ride height by 10mm compared to the standard version, it's not surprising that it has such good road holding abilities.
.
Which is ironically sad that this particular media car had its tires at the brink of total destruction. There were hardly any grip left and when it rains, a fat lady without slippers on wet tiles would have more body control than this particular Kizashi. That's a real shame because in those moments when the Kizashi finds itself on dry tarmac, the chassis shows its eager disposition in attacking  B roads. Unlike usual front engine, front wheel drive vehicles, the Kizashi has the unusual characteristic of over steering instead of under steering at a corner and on an empty wide road, this can be quite entertaining. Just …. don't do it in the rain on this unit. Still, nothing a fresh set of tires can't remedy and considering that this car runs on 18″ wheels, finding performance tires should not pose a problem.
.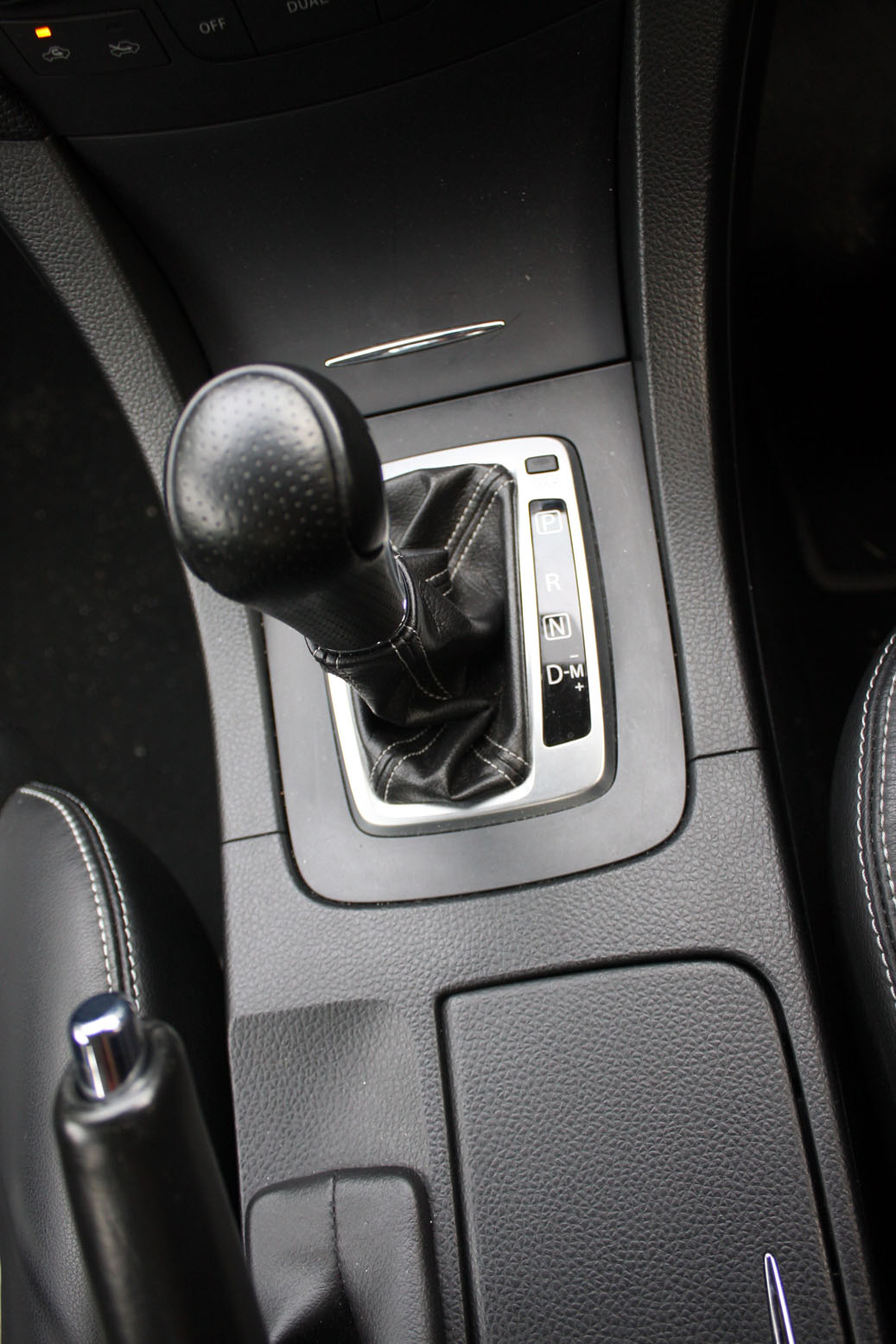 .
It is understandable why Suzuki is putting a CVT transmission into some of its current vehicle line-ups. It's cheaper to produce, it's smoother to operate since there are no shift shocks and it helps to save fuel. But CVT and "sporty drive" don't quite mix and with the Kizashi, with its well sorted chassis, well tuned suspension and competent engine, having CVT is quite a letdown. There are 6 "virtual" cogs for you to "shift" but they make the engine sound like it's always overworked and you really have little sense of what's going with the engine. Using the CVT to control the engine is as un-involving as watching your baby brother play that computer game stage that you're trying so hard to beat. There is little driving enjoyment there.
.
On the other note, NVH is relatively fine but tire noise do intrude at higher speeds.
.
.
Cabin Comfort
.
.
The interior of the cabin is simple and functional with some silver inserts to lighten an otherwise dark interior. I would have imagined that if a Japanese were to design a car that's themed around German's taste for clinical dashboard design, this is probably a fine example.
.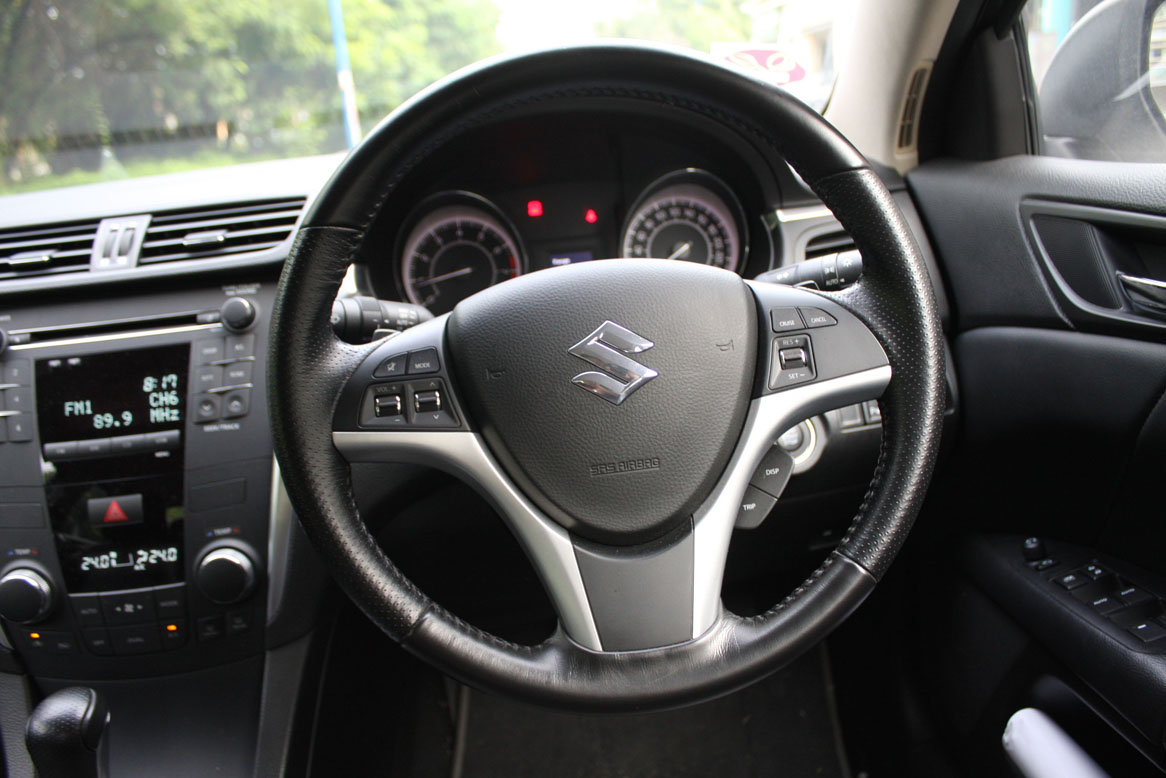 .
The sports leather wrapped steering (don't ask me how a non-sport leather wrapped steering is because I've not seen one) could do better if it was thicker. If anything, the skinny steering contradicts the large exterior. On the left are the controls for audio whereas on the right is the cruise controls. Between the 3 o clock and 6 o clock position are the Multi Function Display controls which toggles between Trip A, B, Range, Average Fuel Consumption and Instantaneous Fuel Consumption. Behind the steering are the paddle shifters.
.
The signal stalks are of Asian orientation where they're located on the right while the wiper controls are on the left.
.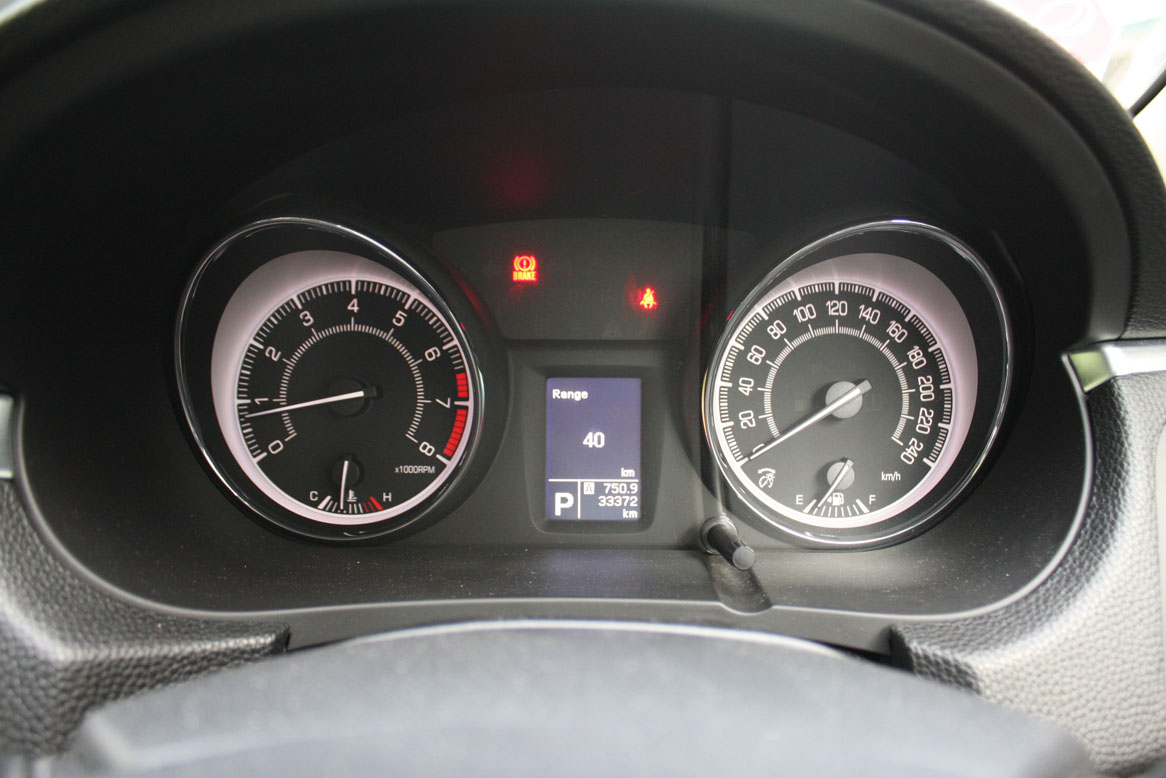 .
The meter readouts are clear and as simple as it can be. Nothing there to set your heart racing.
.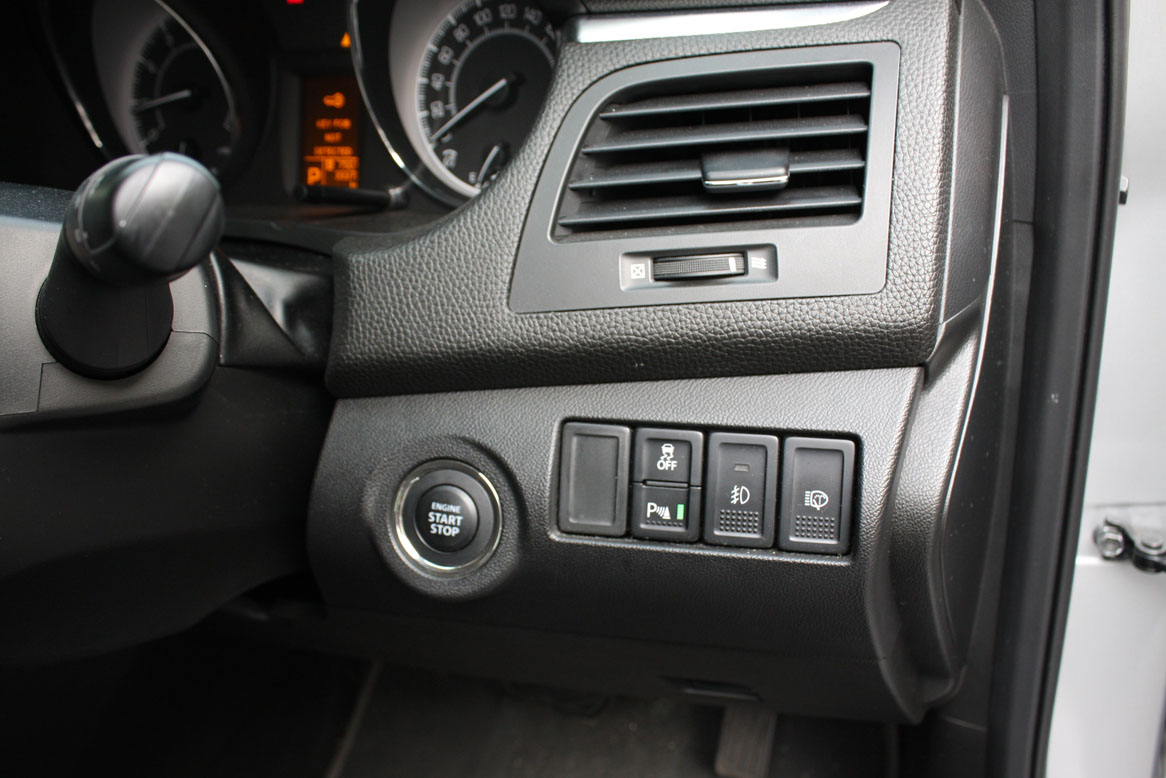 .
Befitting its asking price, the Kizashi comes with keyless entry and engine push start located behind the right side of the steering. Along side here are the controls for ESP, proximity alarm alert, front fog lights and headlight washer. The Kizashi does not have rear fog lights.
.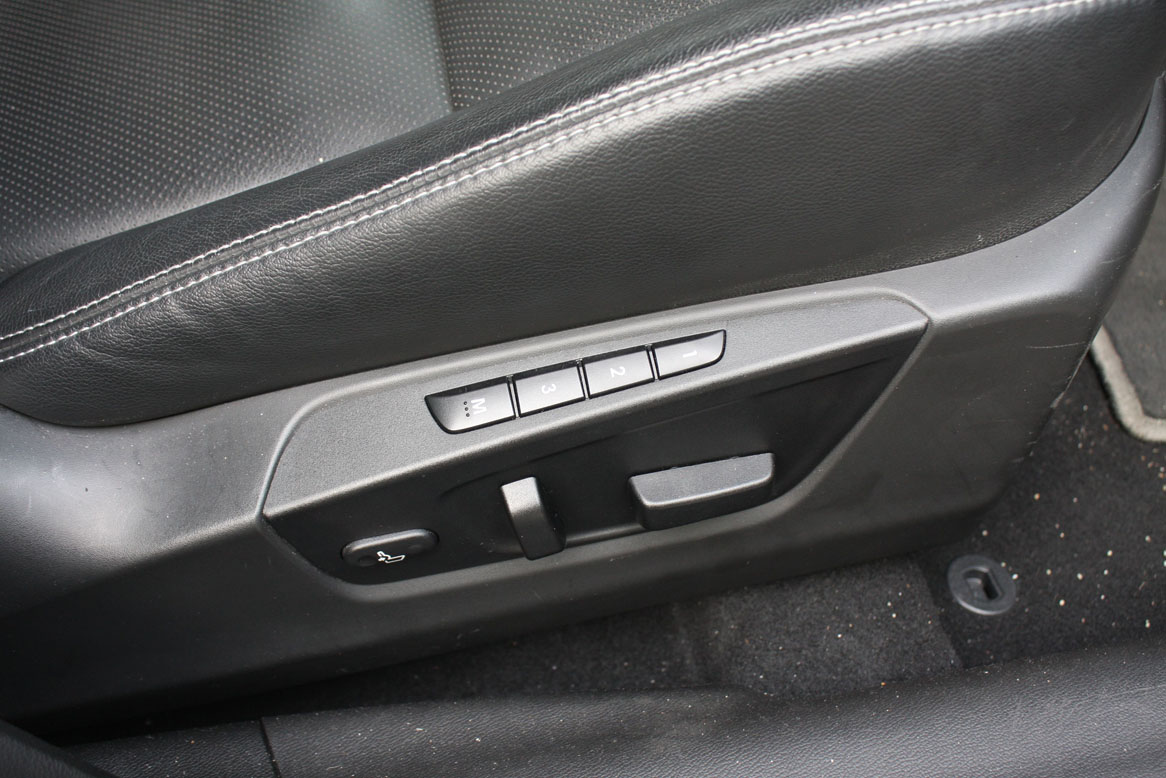 .
Electric seats are standard for both front seats. The driver gets 10-way power seat with  3-position memory seats whereas the front passenger has 4-way power seat. Leather seat all round for both front and rear.
.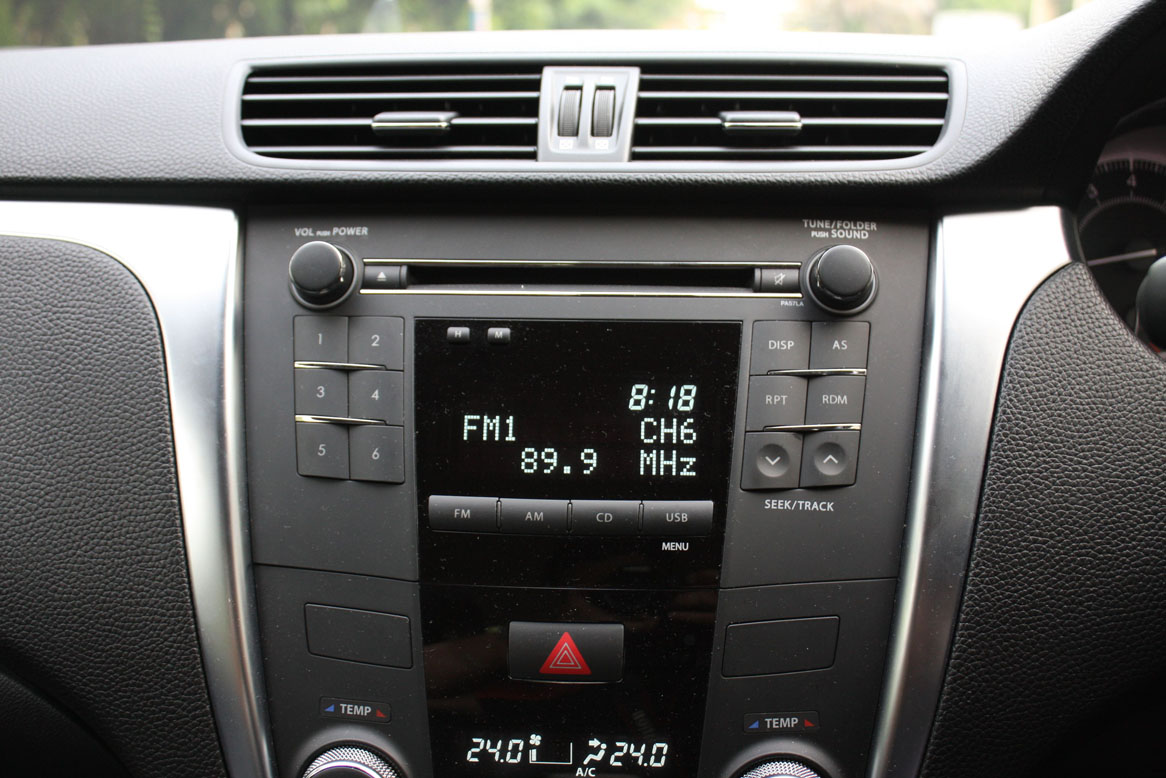 .
In the entertainment section, the Kizashi provides a Radio, CD Tuner + MP3 playback headunit and sound is relayed via 4 door speakers, two tweeters, one subwoofer and one dashboard center speaker.
.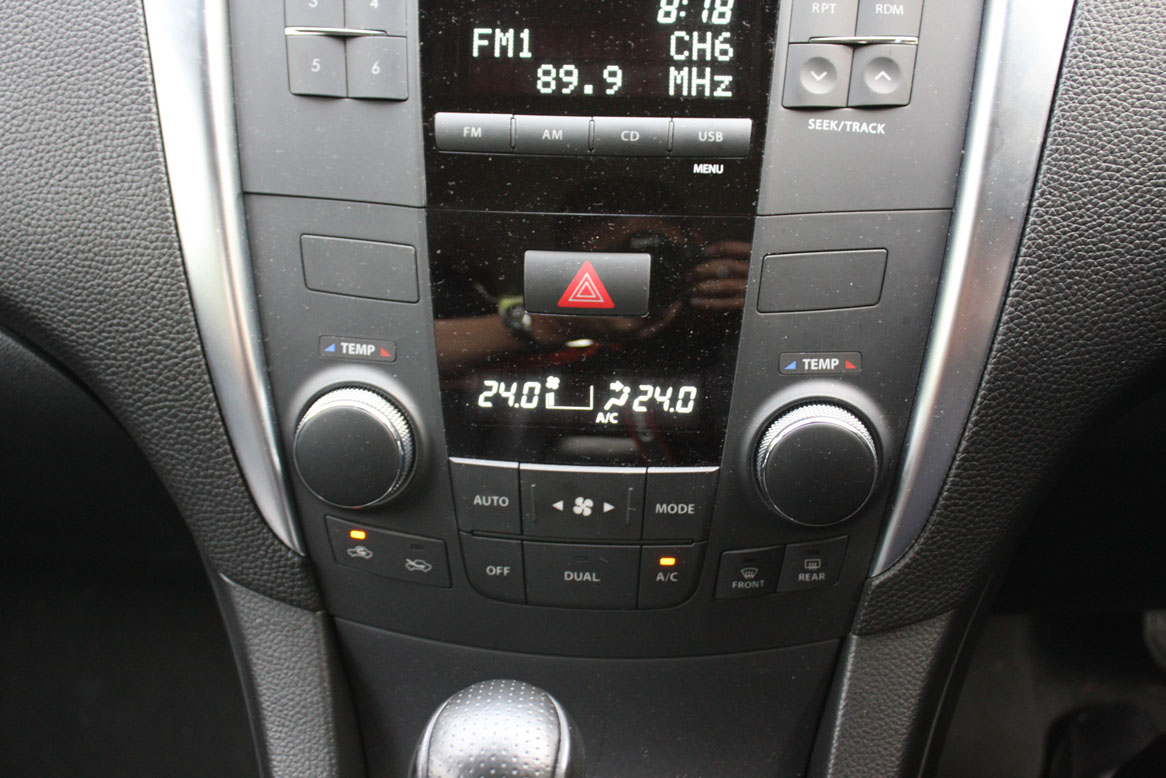 .
Keeping occupants chill is a dual zone climate control system. It's pretty effective as I usually turn the temperature high than I usually do in continental makes.
.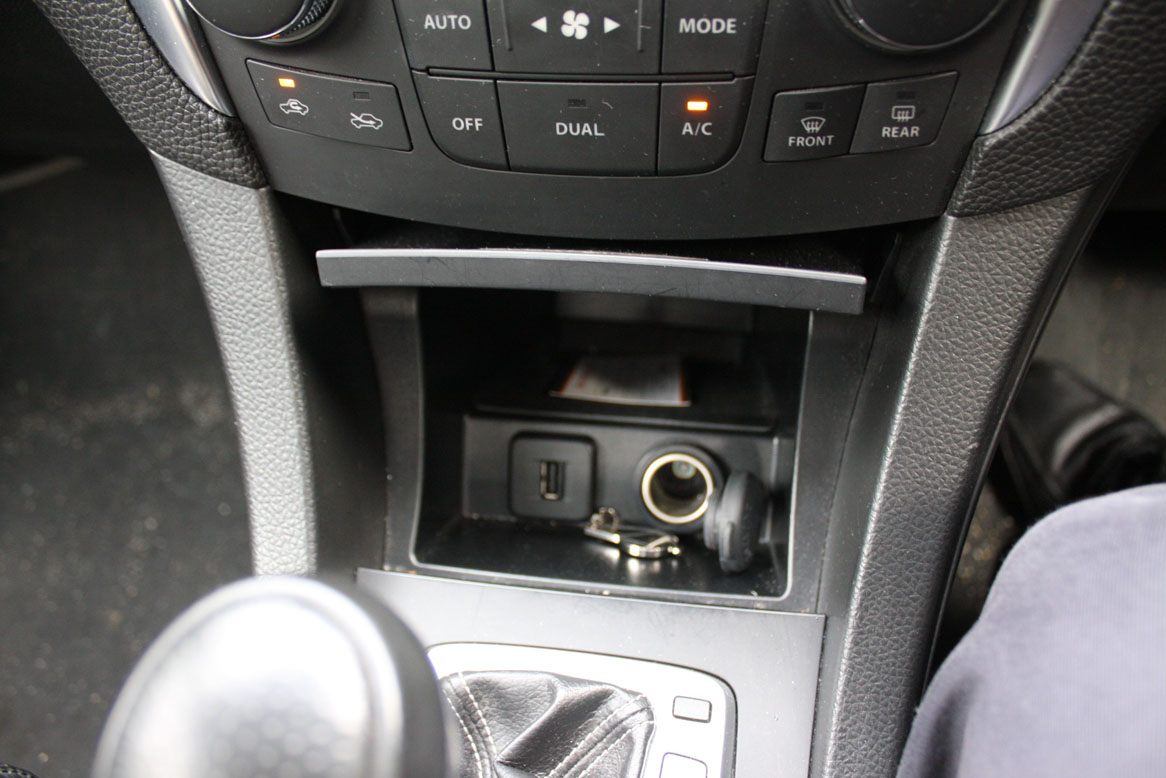 .
Below the air conditioning controls is the USB socket and 12V interior accessory socket.
.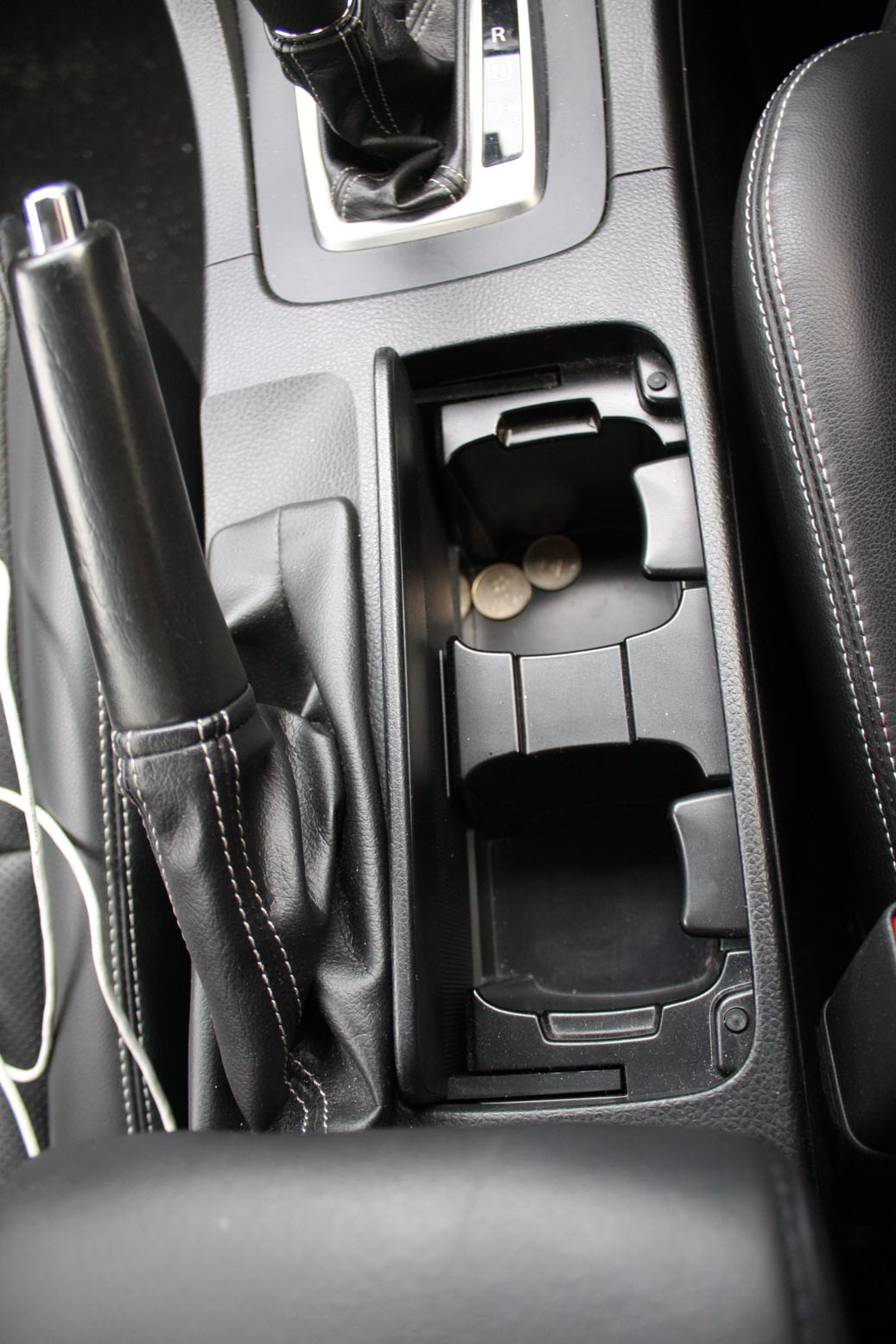 .
Sitting between the front occupants are the twin cup holders with a lid to keep contents hidden from prying eyes and keeping the center looking neat and tidy.
.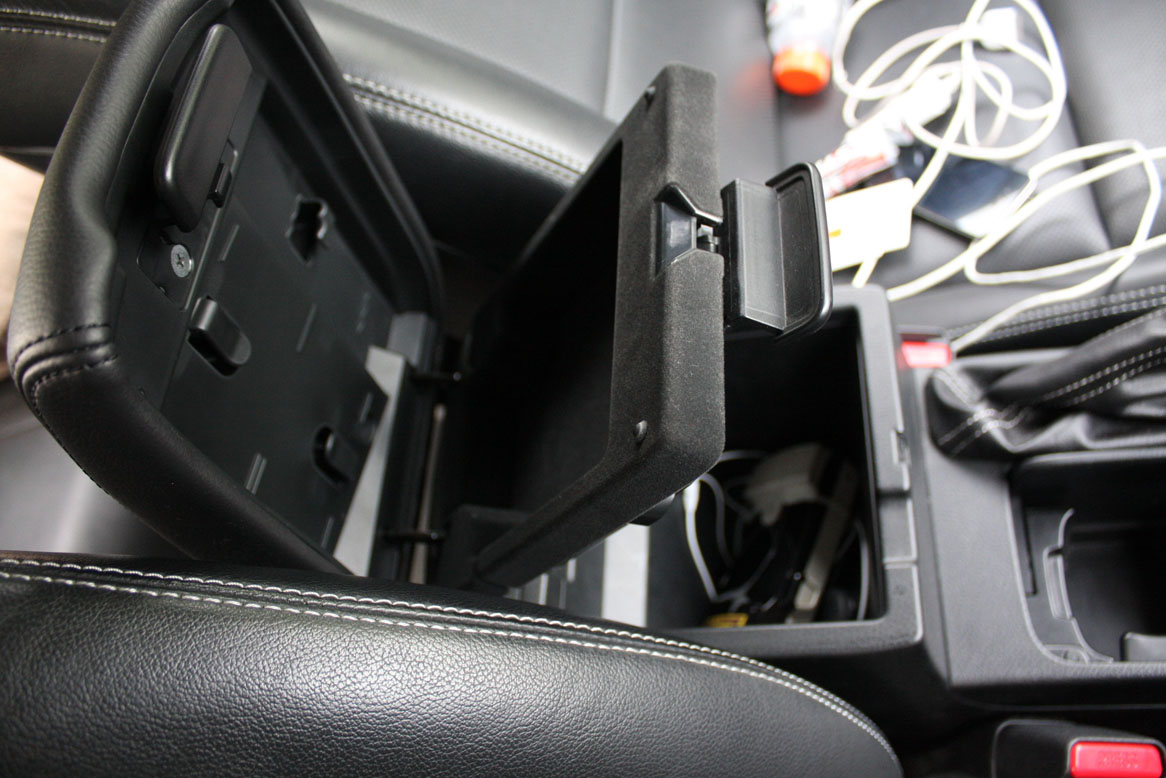 .
Center compartment is two tiered with the top part ideal for access cards and keys while the deep bottom is large enough for Smart Tags. Within is another 12V socket.
.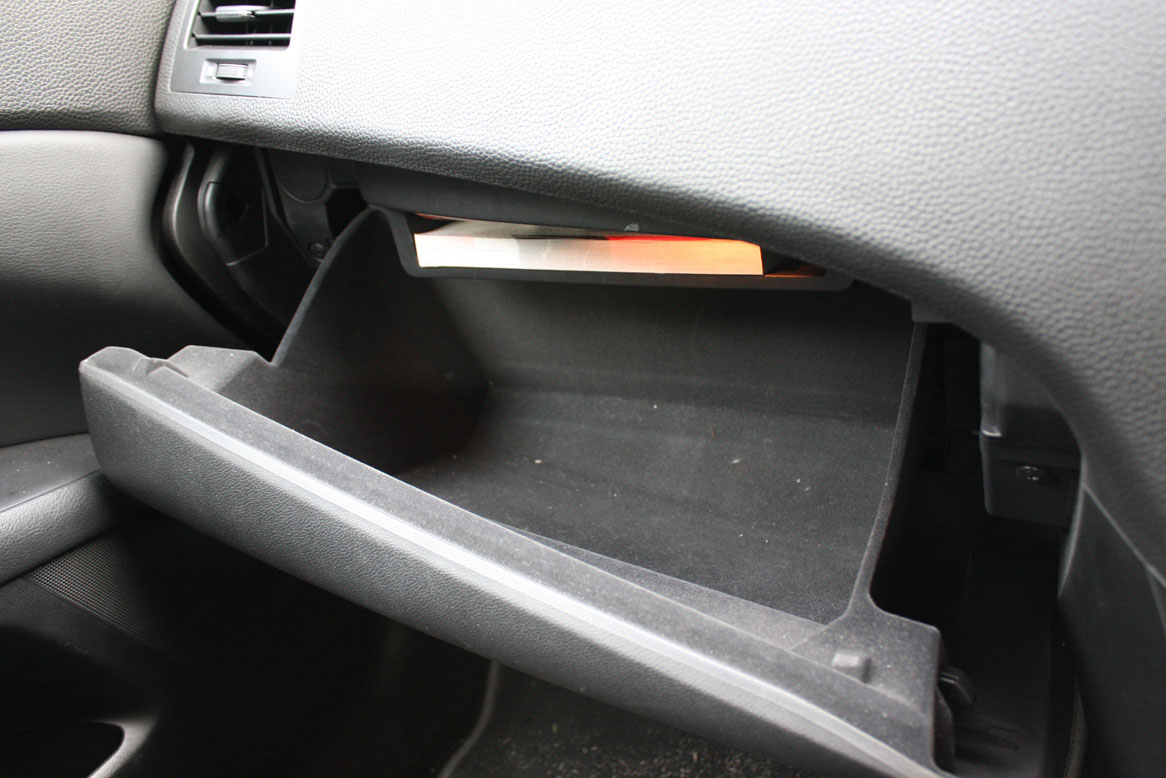 .
The enormous glove compartment customary in most Suzuki trumps most, if not all D segment continental makes.
.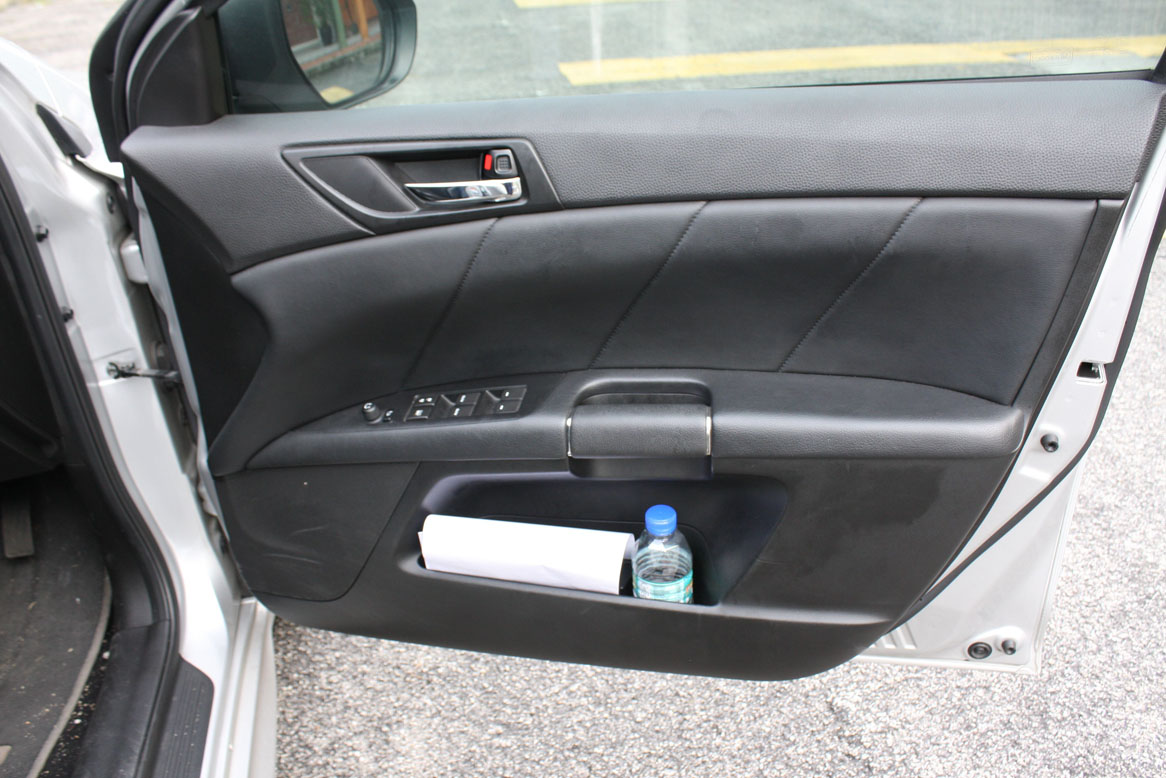 .
The front driver door has the controls for folding/unfolding and side mirror adjustments and power window controls. The side bins can accommodate small water bottles but larger 1.5litre bottles will not fit.
.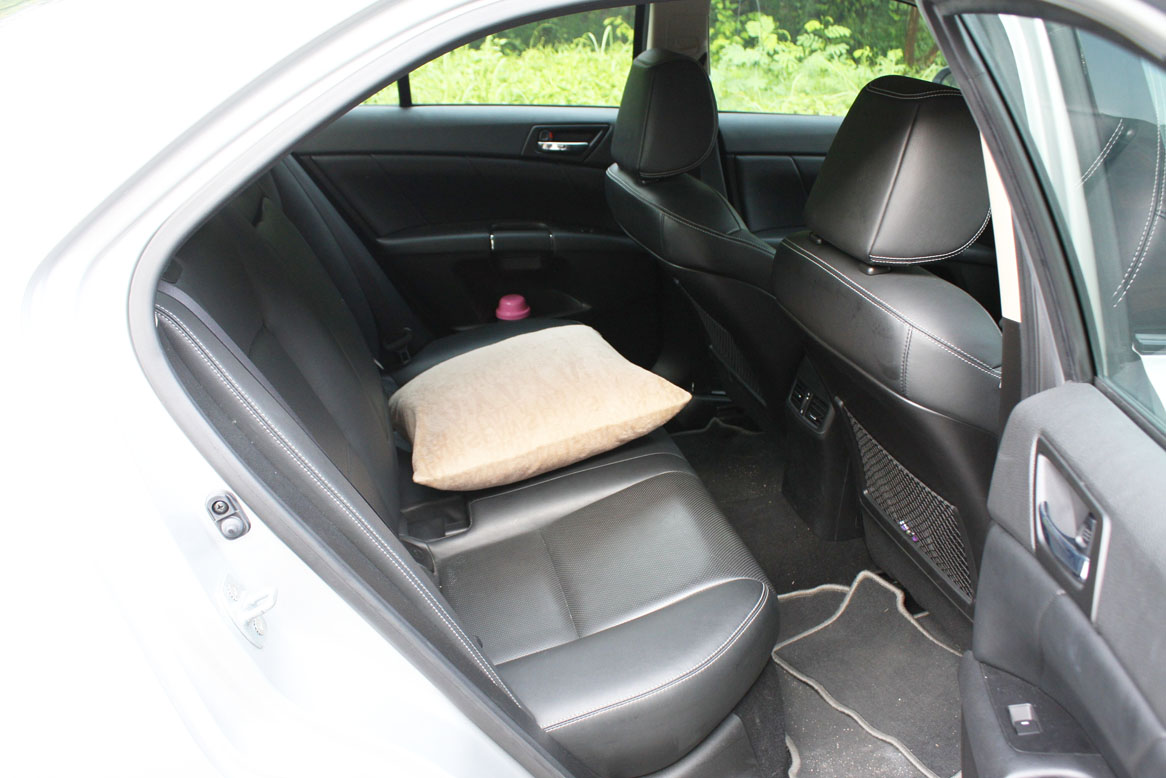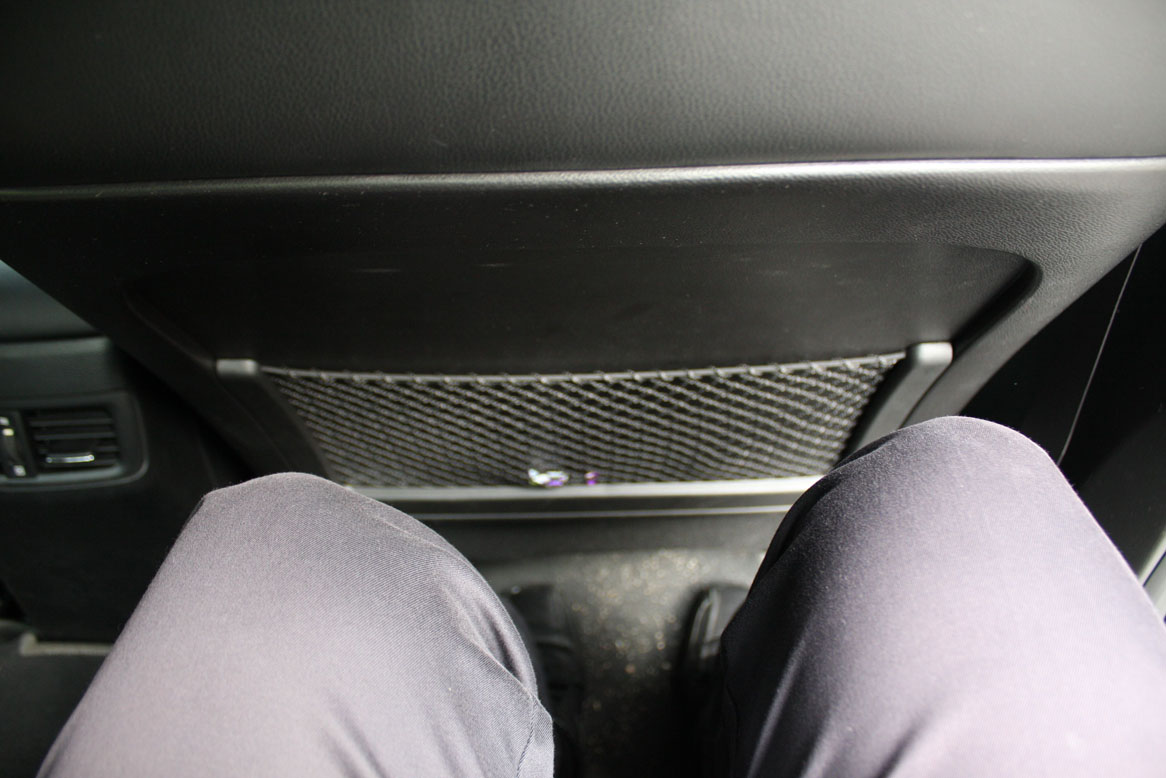 .
Rear legroom is spacious but frankly, a number of current C segment vehicles are equally spacious. And, like most C segments, sitting 3 large sized adults abreast at the back could be a little tight.
.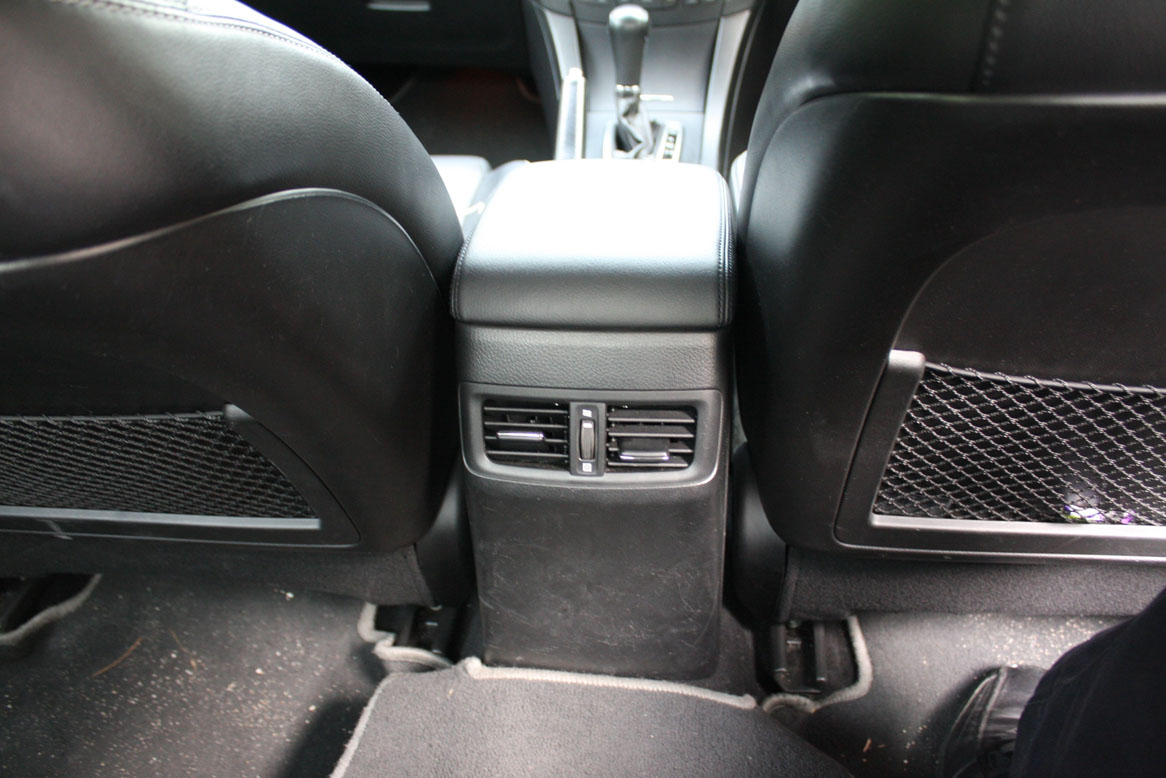 .
Rear air conditioning vents; always a welcome feature in any car.
.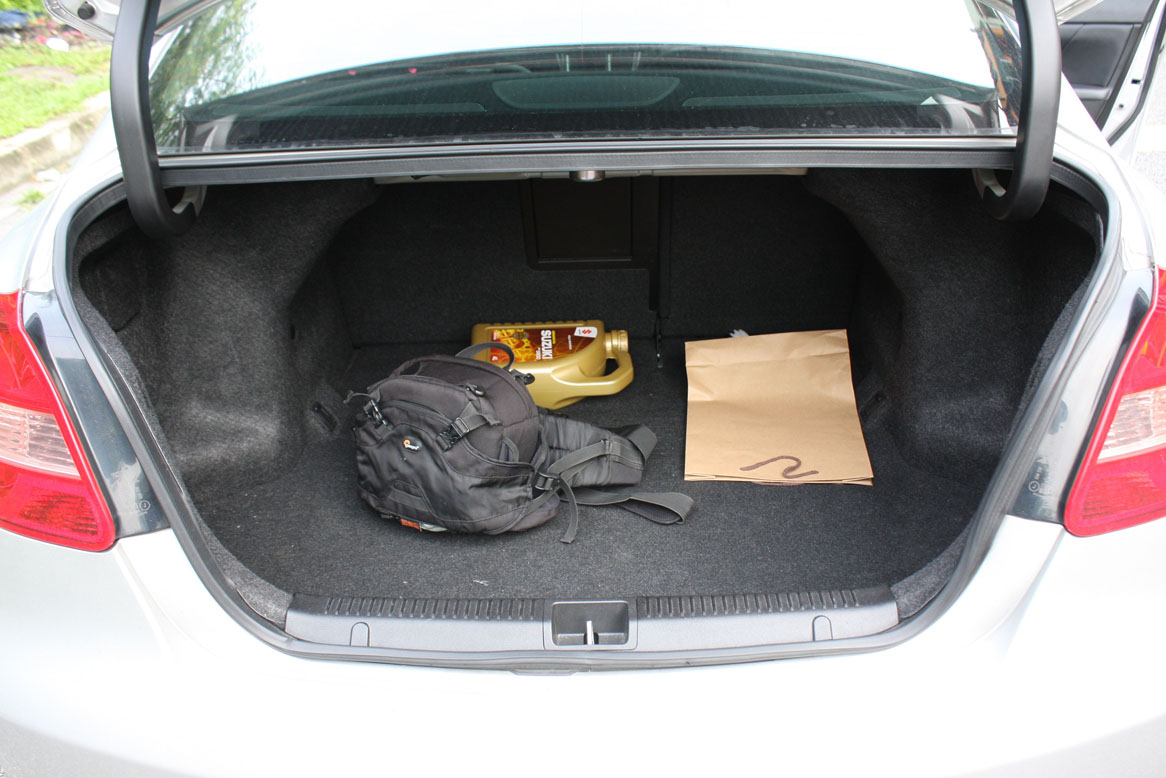 .
Boot space is an impressive 461litres with the rear seats raised although it's shape is somewhat odd and multiple large boxes/luggages can be difficult to load.
.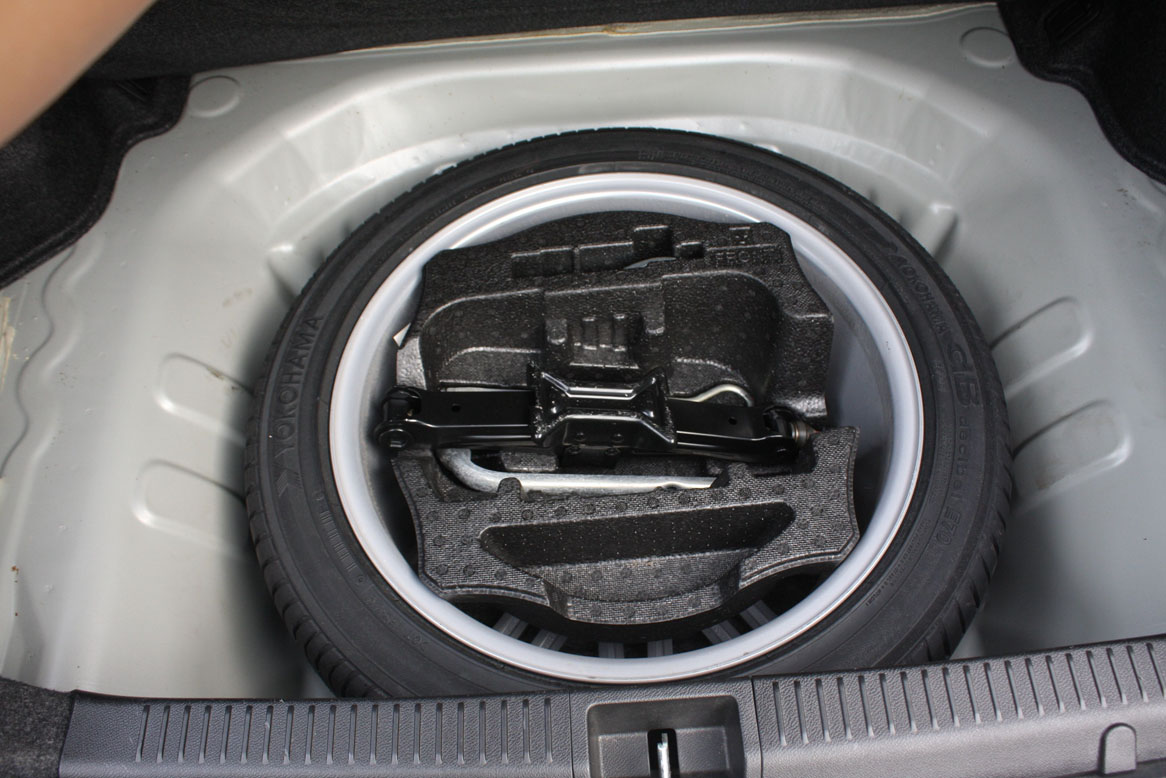 .
Below the floor of the boot is a full sized spare tire.
.
.
Safety
.
For a car costing as much as other D segments, the Kizashi outclasses many Japanese contenders with the following safety features:-
.
SRS Dual Front Airbags
SRS Side Airbags (front)
SRS Curtain Airbags (total 6 airbags)
Foot-protecting Design
ISOFIX
Side Impact Door Beams
ABS
EBD
ESP
Hill Hold Control CVT
Brake Assist Function
Parking Sensors (front and rear)
CVT Shift Lock
High-mount Stop Lamp
Immobilizer
.
.
Ownership and Maintenance
.
Suzuki Malaysia is asking for RM158,188 for the Sport variant (as tested) and RM147,888 (prices OTR inclusive of insurance) for the SDLX variant. Both variants now come with a 5 years warranty or 150,000km whichever comes first.
.
Let's look at how the Kizashi fares against other top-end D segment contenders:-
.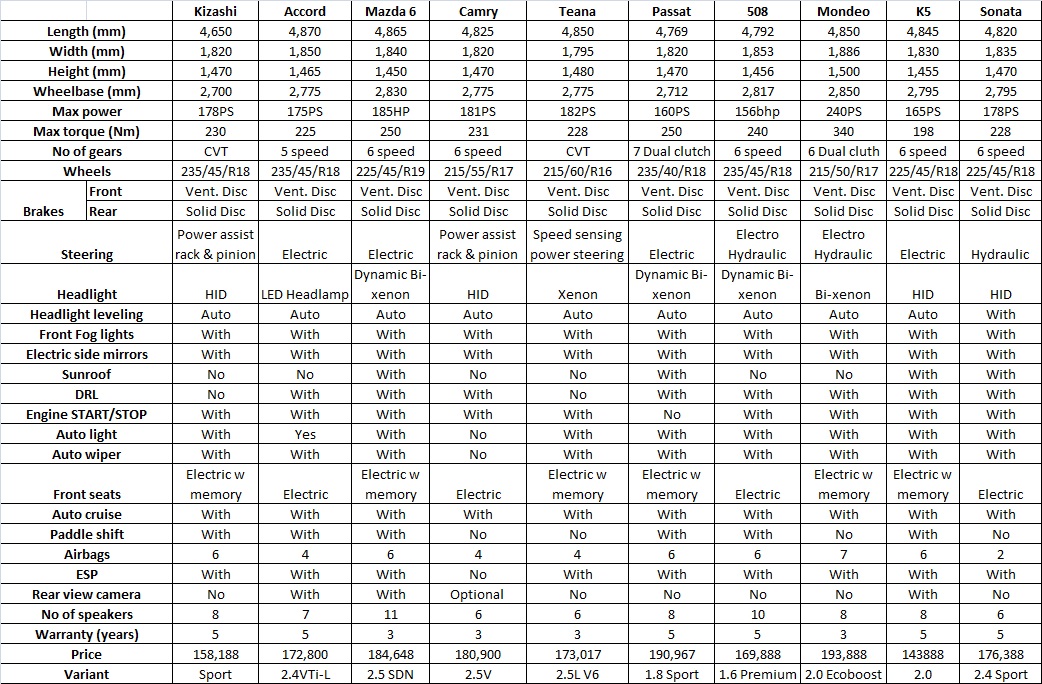 .
A year ago I wrote about the Kizashi (article found HERE) when it was first launched, perhaps unfairly since that article was done without me even testing a unit. Now that I have, the question is, does it change my perception of it? No.
.
Buyers who loves price for size may not buy this "small" D segment
Buyers who needs to a certain D segment to maintain a certain social appearance may not buy this car. ("Hey, I drive a Suzuki" will never be as glamorous as "I drive a Camry or an Accord")
Buyers who opt for outright performance may not buy this car. Although I didn't time the acceleration, 8.8 seconds is a little ambitious and probably off the mark
Buyers who wants lots of features may not buy this car in the light of the Koreans offering more for less
.
How about fuel consumption? There are no official figures from Suzuki but I managed to score 593.7km with 51.2litres of fuel (Kizashi's fuel tank is 62 litres). That's 18 cents per kilometer (based on today's RM2.10 per litre of RON95)  in 80% highway 20% city KL/Penang/Bukit Merah, maximum allowable speed, cruise control active whenever possible. A bit on the high side, I believe.
.
Ultimately, my findings corresponds with what most other reputable international journalist's opinion. That the Kizashi doesn't have the badge and size to match it's Japanese brethren, it doesn't have the power to compete against turbocharged continentals and it doesn't have the features of Koreans. And most consistent in all findings …. the Kizashi ultimate Achilles Heel is it's CVT transmission. The fact that it has the perfect body balance, the perfect sweet revving engine, the perfect suspension tuning just accentuates that drawback.
.
Still, if drawing attention to yourself without splurging millions on a supercar or decorating your car with the most Ah-Beng bodykit and decals or being a public nuisance by installing the loudest exhaust pipe you can find, then the Kizashi just might be that car for you.
.
.
.