.
Disgruntled and frustrated at the woes of their vehicles and appalled at the poor after sales afforded by some authorized service centres, a group of VW owners gathered at Menara Volkswagen, headquarters of Volkswagen Group Malaysia to deliver a letter of demand to the Managing Director of Volkswagen Group Malaysia (VGM). The gathering of some close to 50 vehicles was organised by Mr Leon Loke, a Volkswagen vehicle owner himself and it took 2 weeks to organize via Facebook.
.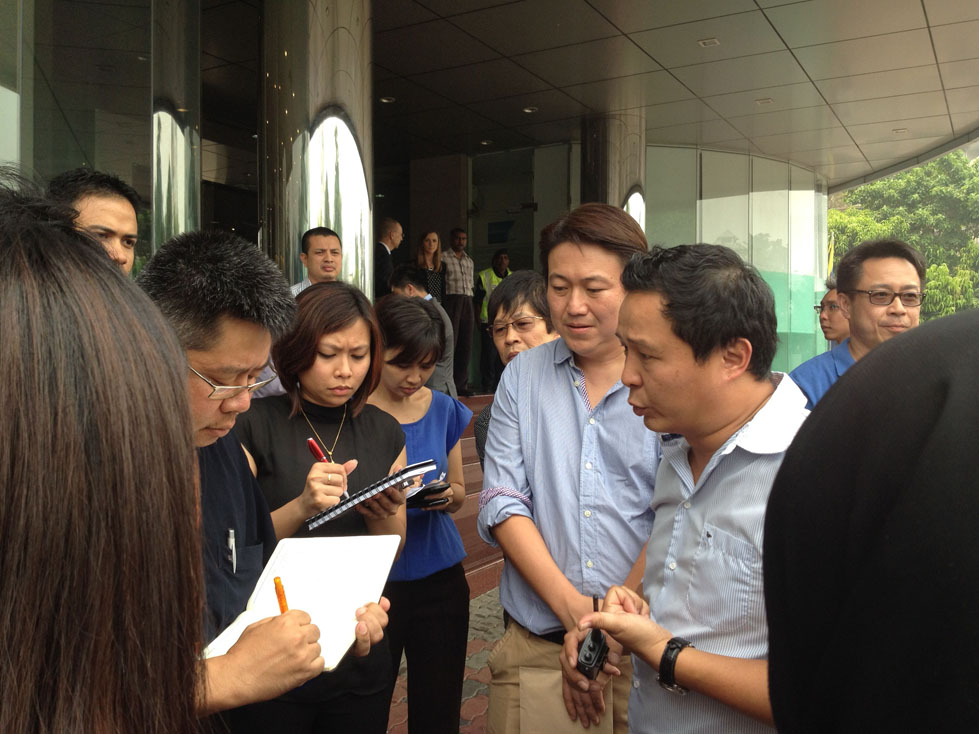 .
Among the demands include:-
.
All transmissions and engines warranty to be revised from the present 5 years to 10 years and is extended to all new and presently owned vehicles.
Warranty shall not be affected as long as the vehicle is serviced within a stipulated service mileage tolerance of 3,000km
Volkswagen to replace the 3 years extended warranty (provided by insurance companies who, according to owners take far too long to approve warranty claims and find any ways and means to negate warranty and disavow any responsibility to replace any component that is normally covered under the full 5-years warranty.
Volkswagen to provide a long term solution to the DSG 7, DSG6 transmission, engine failure and other unreliable parts (such as coil packs) and components, some of which are claimed to have been replaced as frequently as 3 times a year.
No additional charges should be imposed to customers for parts related or indirectly to the warranty repair.
Addressing the perceived discriminatory action with regards to the implementation of service recalls in other countries such as Singapore.
.
Christoph Aringer, Managing Director of VGM mentioned that "Customer satisfaction is an integral component of Volkswagen Group Malaysia, as it contributes directly to the growth and development of our brand locally. Based on the feedback we have garnered from our customers, we are taking steps to increase the levels of service quality and customer satisfaction in order to meet the needs and expectations of discerning Malaysian drivers."
.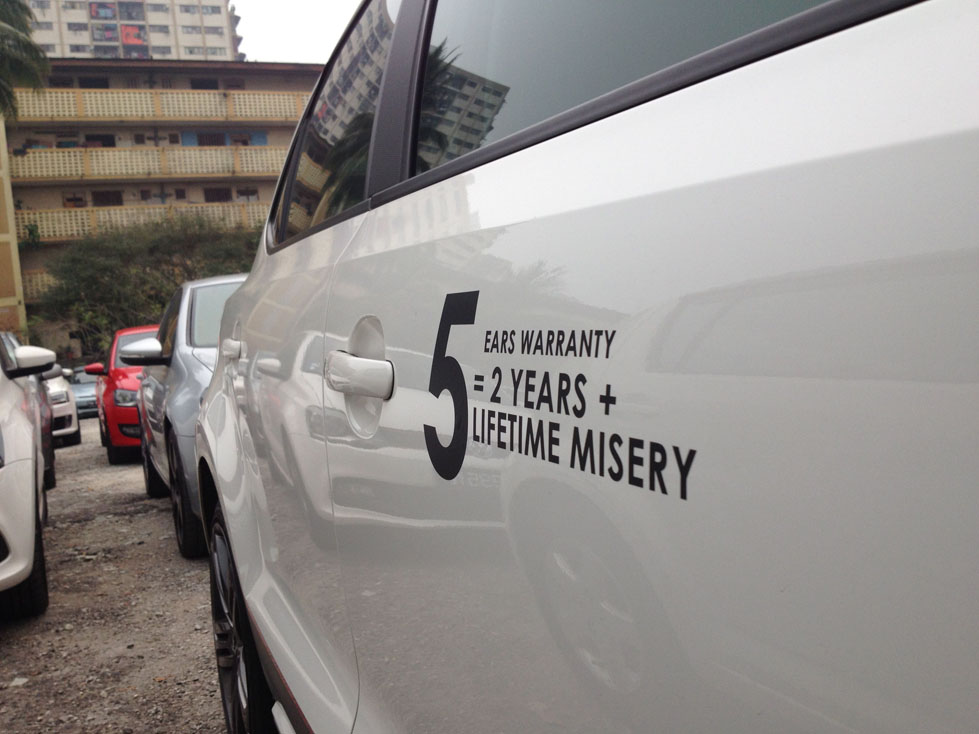 .
In line with this, Volkswagen Group Malaysia has recently announced that 20 authorised Volkswagen service centres in Peninsular Malaysia will open on Sundays from 9.00am to 5.00pm for maintenance service starting from 16 March 2014, providing Volkswagen owners with greater flexibility and convenience in maintaining their vehicles. Volkswagen owners only need to make an appointment a few working days before their desired service on Sundays in order to secure an appointment with their preferred service centre. The list of Sunday-open SCs are as follows:-
.
| | | |
| --- | --- | --- |
| No | Service Center | Contact No. |
| 1 | Volkswagen Georgetown | 04 2826 333 |
| 2 | Volkswagen Glenmarie | 03 5567 0691 |
| 3 | Volkswagen Ipoh | 05 5063 133 |
| 4 | Volkswagen Jalan Ipoh | 03 6259 6669 |
| 5 | Volkswagen Juru | 04 5022 999 |
| 6 | Volkswagen PJ | 03 7960 0801 |
| 7 | Volkswagen Sungai Besi | 03 9236 2929 |
| 8 | Volkswagen Skudai | 07 237 9301 |
| 9 | Volkswagen TTDI | 03 7725 3303 |
| 10 | CNB Auto Sdn Bhd (Klang) | 03 3318 8526 |
| 11 | CNB Auto Sdn Bhd (Old Klang Road) | 03 7983 3226 |
| 12 | CNB Auto Sdn Bhd (Tebrau) | 07 3617 860 |
| 13 | F.A Wagen Sdn Bhd (Alor Setar) | 04 7301 846 |
| 14 | F.A Wagen Sdn Bhd (Sg. Petani) | 04 4411 006 |
| 15 | Hicom Auto Sdn Bhd (Bayan Baru) | 04 6408 808 |
| 16 | Hicom Auto Sdn Bhd (Cheras) | 03 9074 3702 |
| 17 | Hicom Auto Sdn Bhd (Seremban) | 06 6321 551 |
| 18 | MHV Autohaus Sdn Bhd | 03 4026 9200 |
| 19 | N3 Auto Sdn Bhd | 06 2822 422 |
| 20 | Swire Motor Sdn Bhd (Puchong) | 03 5882 7288 |
.
Also earlier this year, Volkswagen has announced that "Within the framework of the continuous monitoring of vehicles in the field, Quality Assurance at Volkswagen AG has found that in vehicles with a seven-speed dual-clutch DSG gearbox (DQ200), electric malfunctions could occur in rare cases in the gearbox power supply if synthetic gearbox oil is used. This applies in particular if the vehicle is subject to a hot and humid climate, coupled with a high proportion of stop-and-go driving.
"Studies have established that using mineral oil will rectify this problem."
.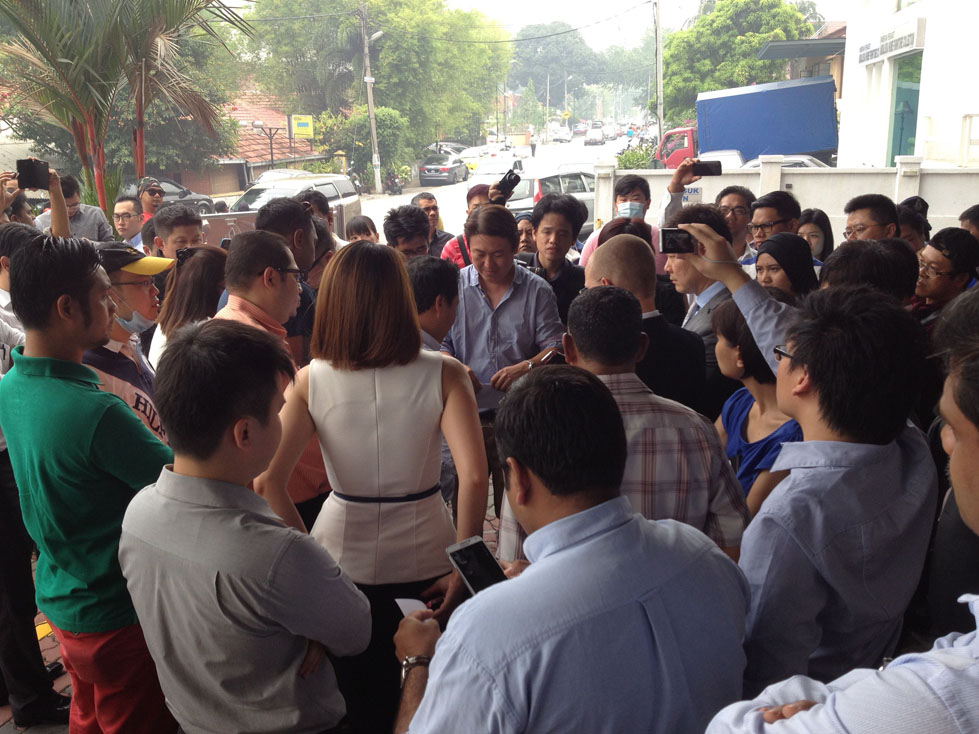 .
A large number of those who showed up today expressed disappointment at the dismal level of service rendered by some of the authorised service centres they had to deal with in the course of vehicle ownership. Complaints ranging from lack of service slots and requiring to wait weeks (thereby elevating the risk of voiding warranty), shoddy service with inappropriate parts and repair methodology, the lack of courtesy cars while their cars are stuck in the SC, damage sustained when the car is at the workshop due to carelessness are made loud and clear by owners who feel they are misled by the company's promise of 5-years warranty with mobility assured. As VGM does not operate any service centres directly, the 3S dealer and SC network plays a crucial role in determining which way the customer satisfaction pendulum swings. Mr Aringer has given his assurance that the dealership network is being evaluated and improved with the implementation of an improved customer relations management system which would allow a vehicle's history to be shared across the network.
.
.
Sales of Volkswagen in Malaysia has suffered a 26% decline between 2012 and 2013 (Source) and it is a trend VGM cannot afford to allow to continue. So far, sales has improved in the corresponding months of 2014 vs 2013 and if Volkswagen wants to continue to regain its market share, it cannot afford to ignore grievances such as this. The scope of the complaints isn't isolated and neither are they a single type; component failure, poor dealership performance and insurance warranty issues are as different as someone complaining that his engine, tires and radio isn't working well. Individually, each of these issues require different approaches, with different levels of complexities to tackle. Having personally experienced the ups and downs of servicing woes of Peugeot and Volkswagen, I personally believe it is not impossible to change; just need a little bit of time, commitment and resources, all executed in a timely, organised manner. Everything starts with the dealers as they are the front liners. Being in sales for so many years, customer loyalty is never gained in the sales but in after-sales.
.
At the end of the day, I firmly believe the angrier the client, the greater the chance of turning them into raging fans if the proper steps are taken to meet and exceed their expectations. All things considered, there is only one way to go after this: UP!
.
.
.