.
Crossovers have always been peculiar to me; it's a neither-here-nor-there kind of vehicle and appears to target a specific group of customers who can't make up their mind on whether they want a sedan or an SUV. Not that it's a bad thing, mind you; there are those who prefers the luggage space of an SUV without lugging around something perceived as cumbersome and difficult to park. Enter the new Nissan X-GEAR, the car that "reflects one's individuality and freedom to express oneself and explore life to the fullest". Wait, that sounds so generically used for any B segment that targets the young and the hip. I can probably associate a dozen hatchbacks that can have those words describe it's use perfectly.
.
But none of them would project a sporty yet rugged look that the X-GEAR has (well, maybe the Suzuki Jimny but that's another vehicle altogether). There are a couple of crossovers-type vehicles for us to choose; from continental offerings such as the Peugeot 3008 to other Japanese offerings such as the Subaru XV, Suzuki SX4 and the Mitsubishi ASX. Does the X-GEAR have what it takes to carve a share out of the pie? Let's find out:-
.
.
Design
.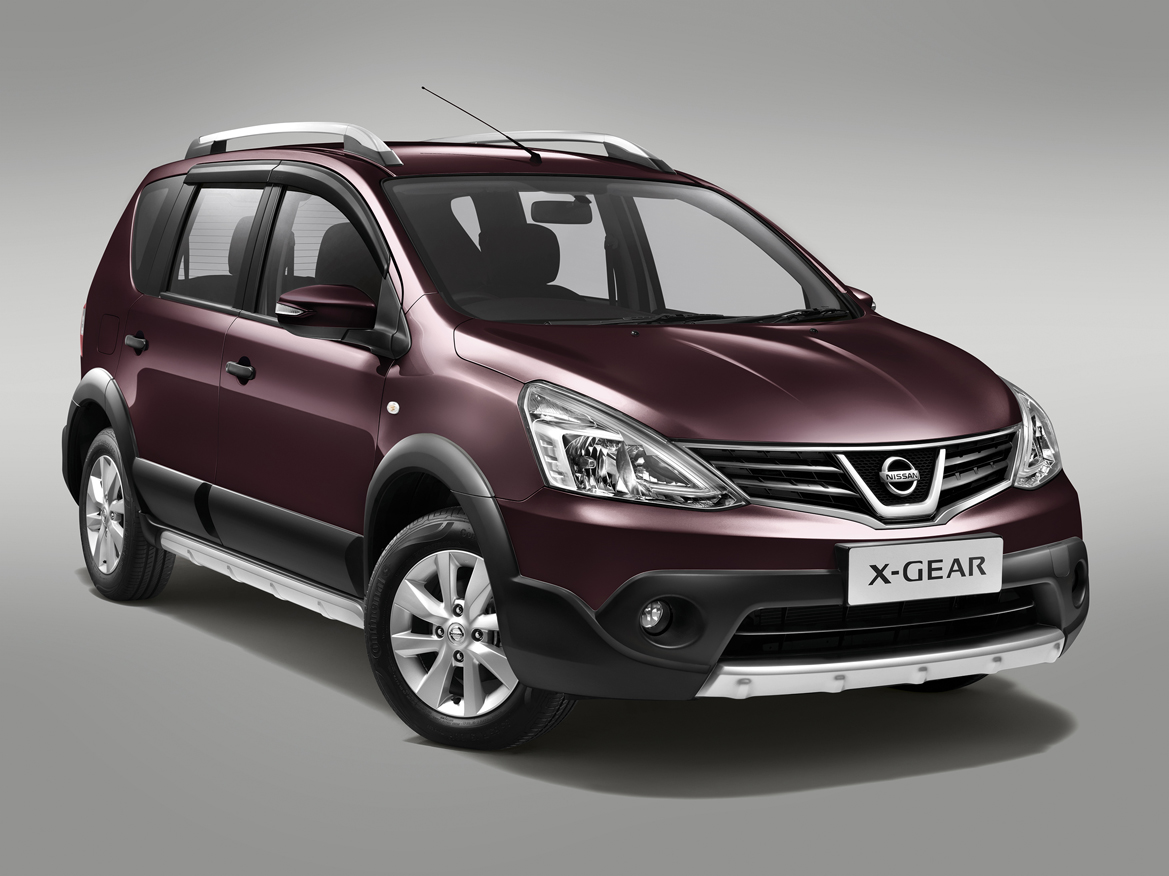 .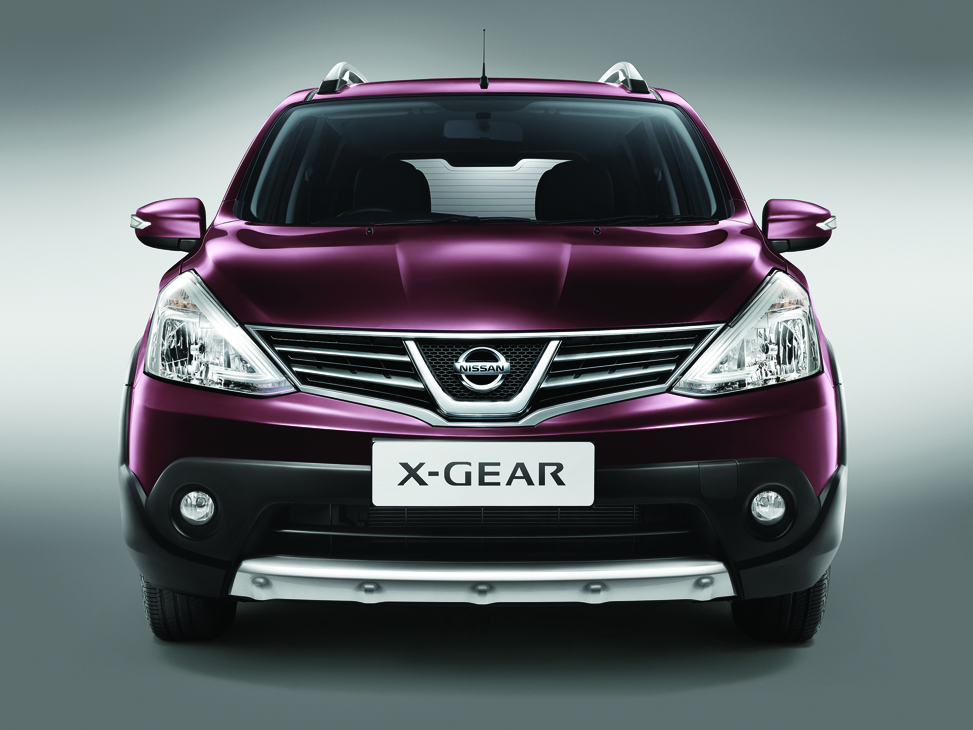 .
Up front, a new chrome V-strut front grille with smoked horizontal panes stands prominently between the sleek headlamps. The front bumper with front fog lamps is also new, with a silver sump guards that further tells it apart from a Grand Livina.
.
.
Measuring 4,310mm in length, 1,735mm in width and 1,630mm in height with a wheelbase of 2,600mm, it sits somewhere between the Mitsubishi and Subaru competition. Where the XV looks sharp and smart and the ASX appearing stout and crisp, the X-GEAR has a more utilitarian mien. Roof rails that can support weights of up to 25kg of weight make the car look taller and larger than it really is.
.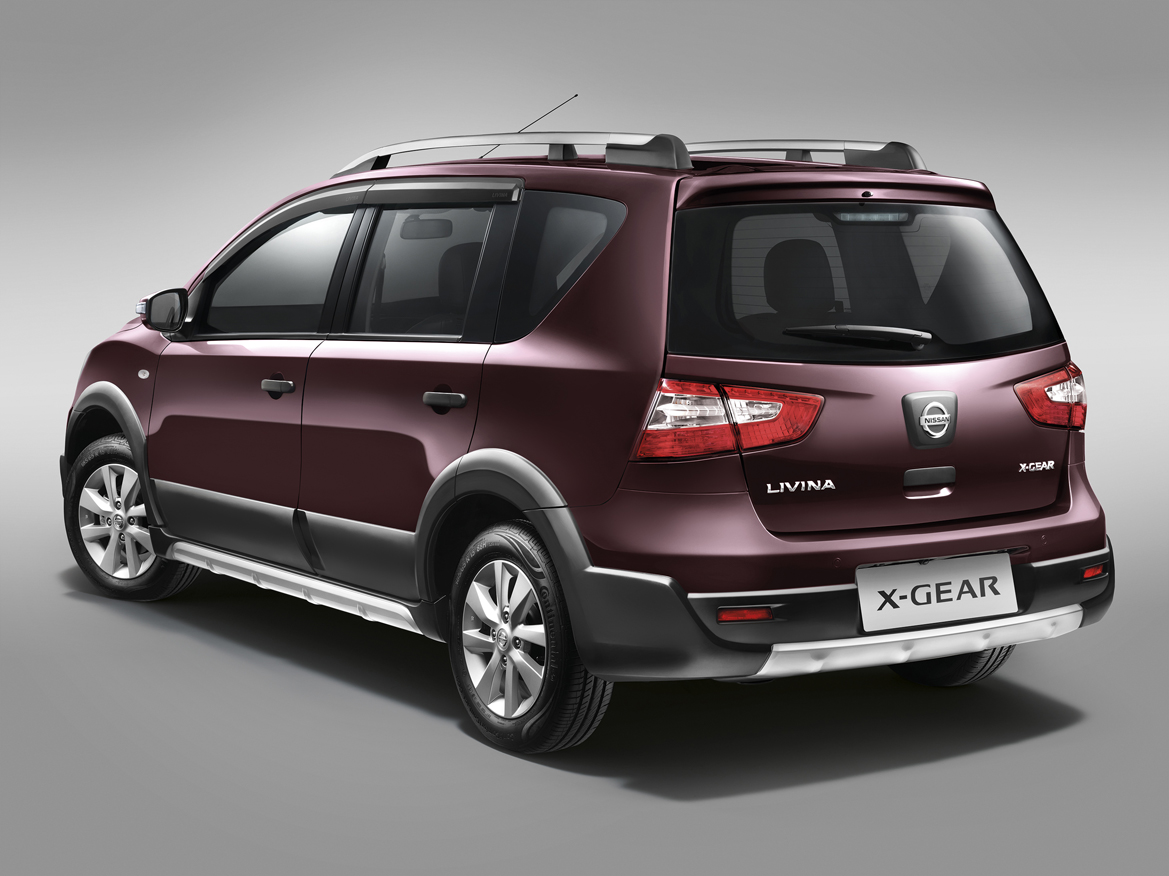 .
At the back, a new distinct tail lamp which cuts into the boot line broadens the rear styling. Also seen here is the new rear bumper design that comes with integrated rear reflectors and an LED high mounted stop lamp for added safety and style.
.
Optional for the exterior are door visors (RM320) and LED wing mirror signal light (RM400)
.
Performance
.
Under the hood, you'll find the same HR16DE 1.6litre all-aluminum 4-cylinder engine with Drive-by-Wire technology as found in the Grand Livina. Power is rated at 105PS @ 5,200rpm with 150Nm of torque @ 4,400rpm.
.
.
Ride and Handling
.
The X-GEAR offers independent MacPherson struts with stabiliser bar for the front suspension and torsion beam for the rear. Stopping power is provided by disc brakes up front and drums at the back. Between the 3 Japanese crossovers, the X-GEAR has the lowest ground clearance of 180mm (vs 195mm in the ASX and 220mm in the XV)
.
.
Cabin Convenience
.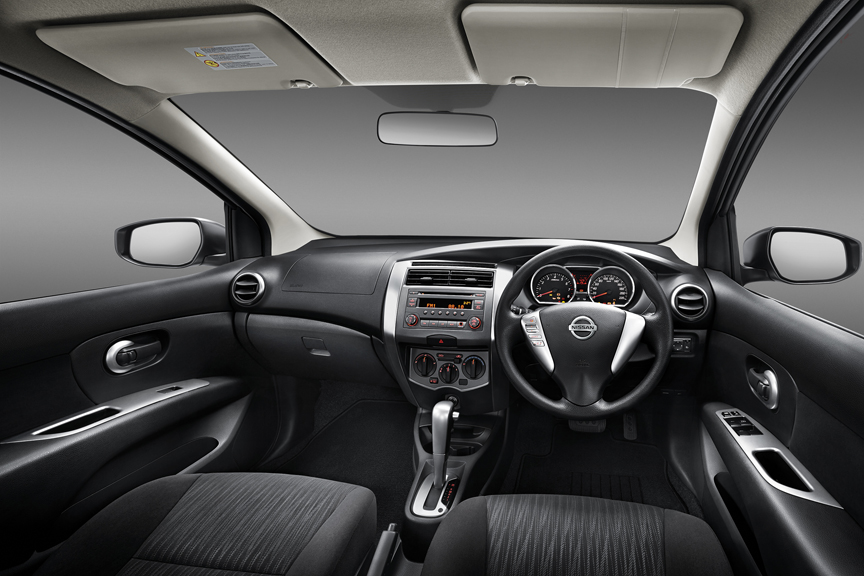 .
The interior is a swath of black and white contrast – it almost feels like living in an x-ray image except there are touches of amber here and there. Fit and finish is great and you get a new seat fabric design. The Fine Vision Meter cluster with Multi-Vision Display (MID)
.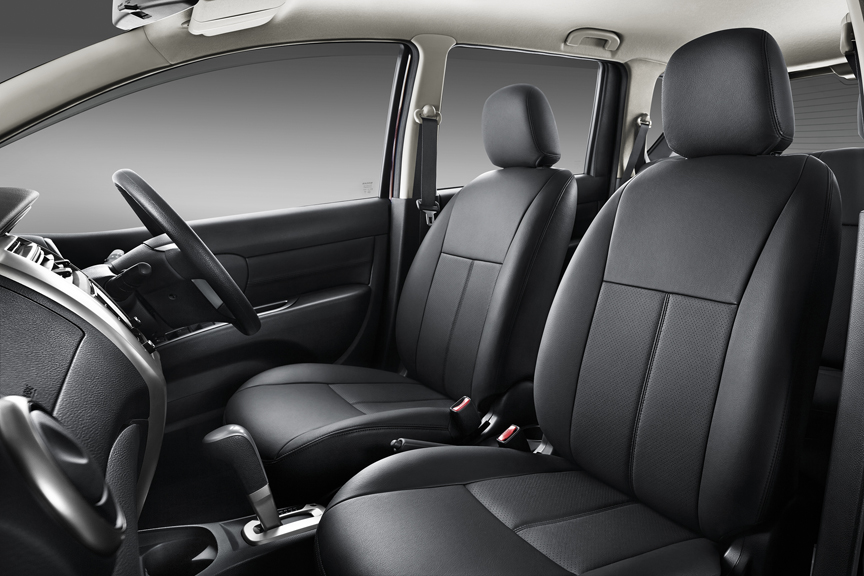 .
Don't like fabric? No worries. A combination leather seat and door panel (available only in black) can be yours – all for the price of RM1,800.
.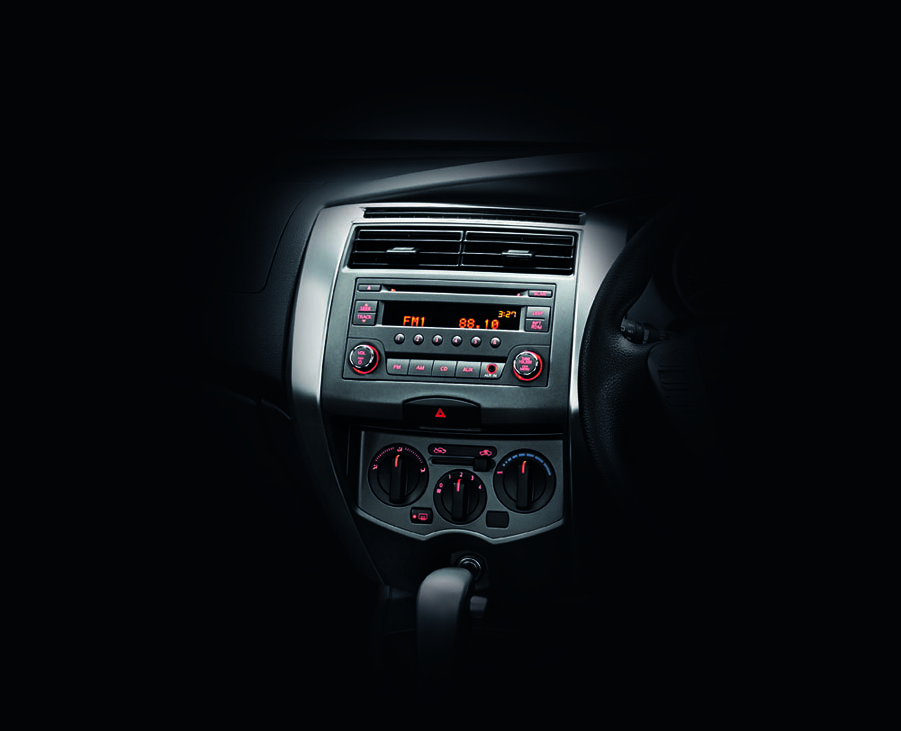 .
For audio, you'd find a 2-DIN audio system that plays AM/FM/CD/MP3 with AUX input. In this aspect, the X-GEAR fares poorer compared to the ASX which has Bluetooth, GPS navigation and iPod/iPhone connection while the XV has USB ports for your phone. The good news is you can get a 6.5″ Multimedia Navigation unit complete with rear view camera, DVD player, iPod Connectivity, USB and Bluetooth – all for the price of RM3,300.
.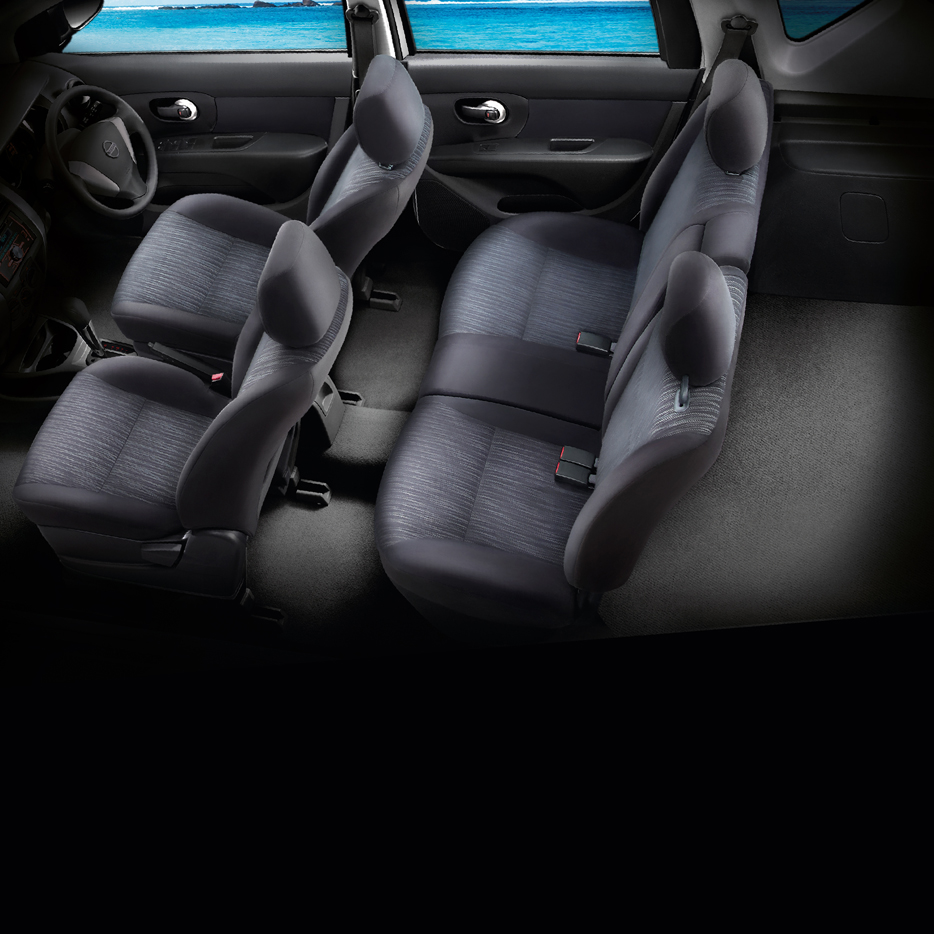 .
As an active lifestyle vehicle, you'll find lots of amenities in the cabin such as a 7-litre glove box, a convertible cup holder that can either carry one or two drinks simultaneously and a 383litre trunk space that can be expanded to 769litres once the rear seats are folded down (the rear seats are 60:40 foldable, by the way). Speaking of cargo space, the X-GEAR loses out to the ASX (416litres and 1,193litres with seats folded) but beats the XV (310litres and 741litres rear seats folded) and the Suzuki SX4 (275litres and 625litres with rear seats folded)
.
Safety
.
The X-GEAR has the following safety features:-
.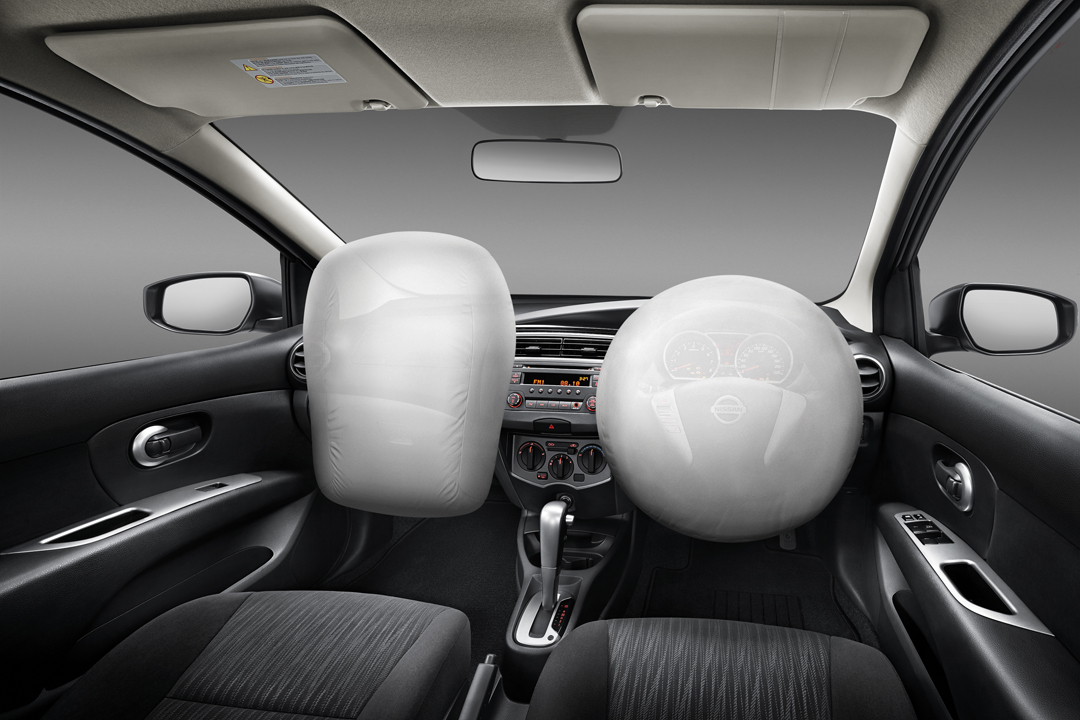 .
Dual SRS airbags
Front seatbelts with pre-tensioner and load limiters
Collapsible steering wheel
ABS
EBD
BA
Electronic Power Steering
Anti-Pinch power window
Zone Body Construction
NATS immobiliser
.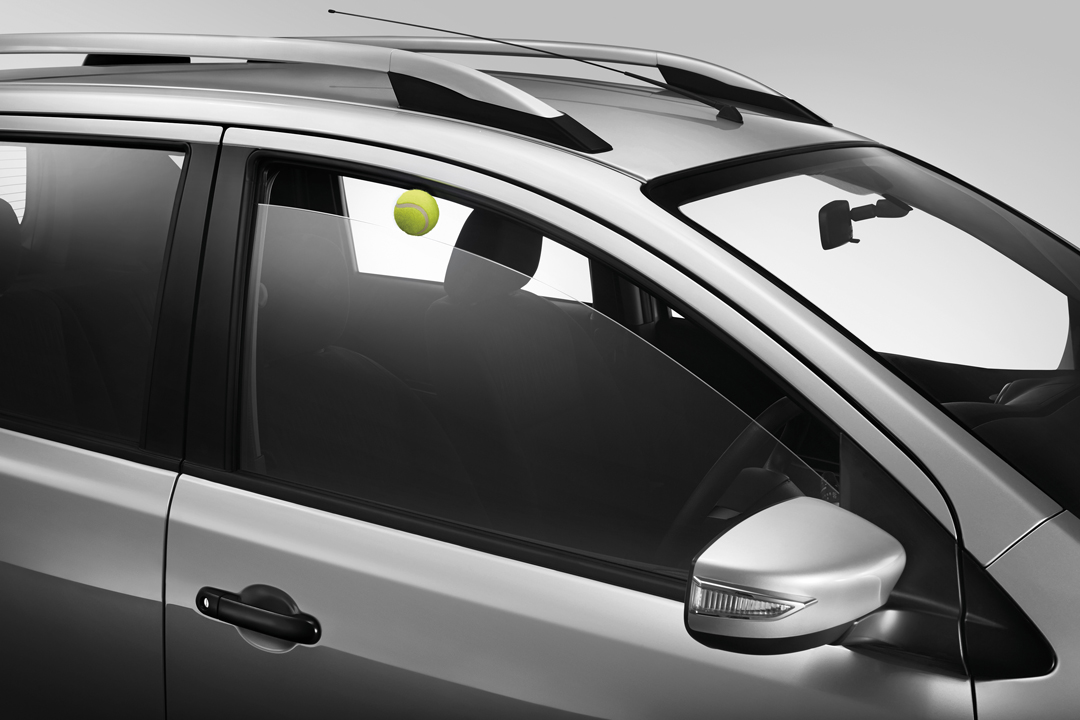 .
Specifications
.
Exterior
V-strut front grille with smoke horizontal panes
Headlamps with complex surface reflector
Fog lamps
Horizontal rear lamp
Remote adjustable wing mirrors
Front and rear bumpers with silver sump guards
Body side mouldings and overfenders
Roof rails
V-spoke 15″ alloy wheels
Speed sensitive intermittent front windscreen wipers; 1 speed intermittent rear windscreen wiper
LED high mount stop lamp
.
Interior
Fine Vision meter with Multi-Infomation Display (MID)
Steering wheel with audio and MID controls
2-DIN audio system with AM/FM/CD/MP3 with AUX input
Flexible 2nd row seat arrangements
Premium interior trim finishing
.
.
Ownership and Maintenance
.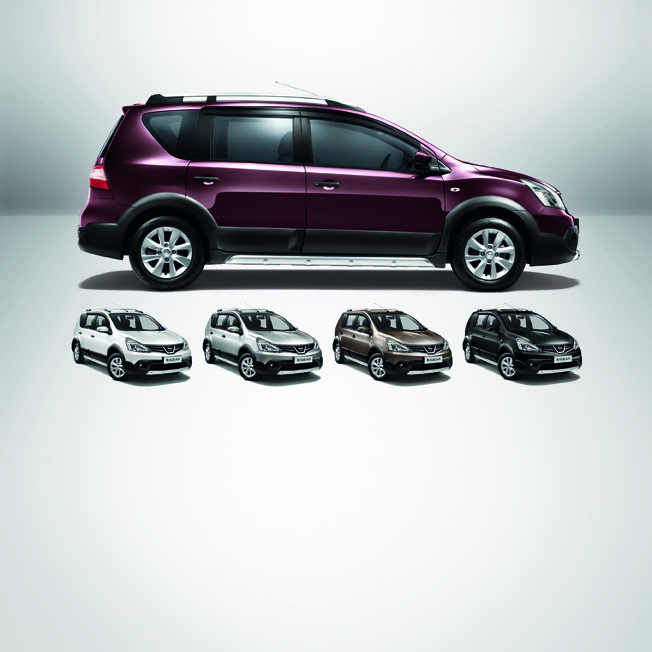 .
The new Nissan X-GEAR retails for the price of RM89,800 and comes with a 3-year warranty (or 100,000km whichever comes first). A choice of three new colors are available, making a total of 5 colors to choose from; Garnet Red, Brilliant White, Tungsten Silver, Bronze Gold and Diamond Black.
.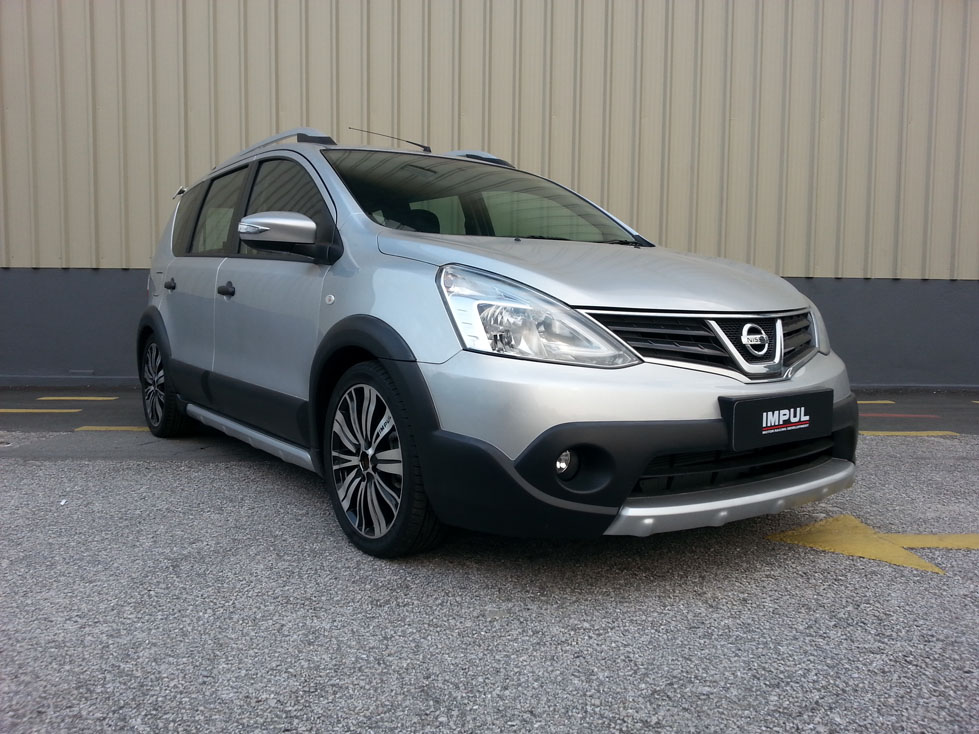 .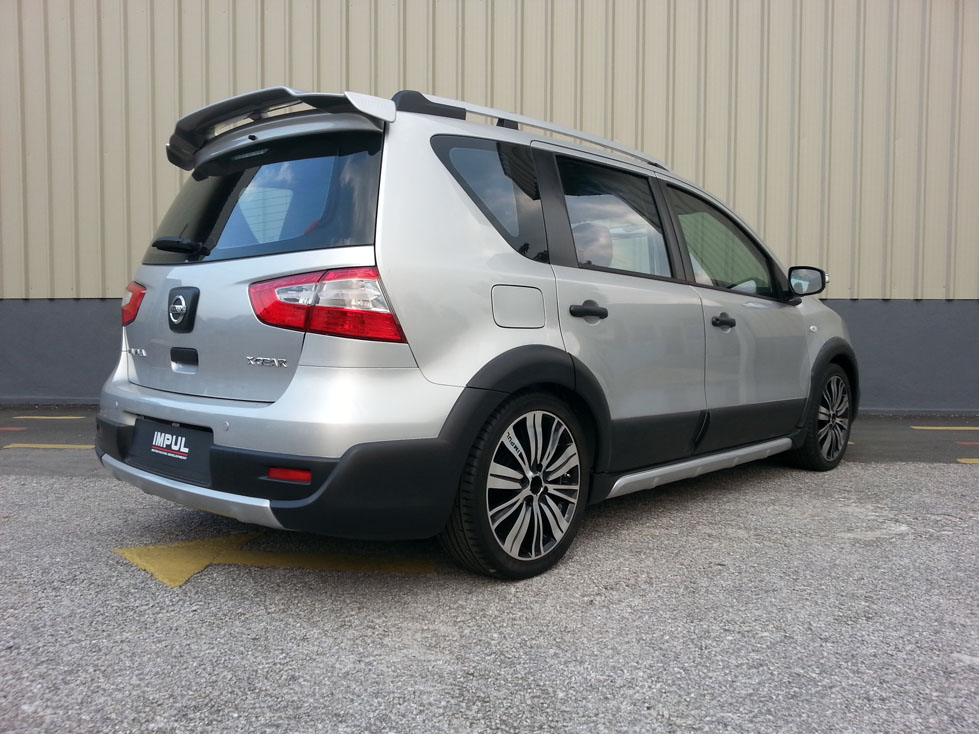 .
In addition, you have a list of optional stuffs such as the IMPUL Complete Package which consists of the IMPUL rear roof spoiler (RM700), 17″ IMPUL AURA SX-20 Alloy Wheels (RM4,500 per set of 4 including centre cap and air valve), IMPUL Sports Suspension System (RM2,800) and Goodyear Eagle F1 Directional 5 tires (RM1,800 per set of 4).
.
Let's go straight to the point: the biggest appeal of the X-GEAR is its pricing. You might argue that it's a price increase over its predecessor (up RM7,000) which is true but then I'm not particularly surprised given that the ASX and XV are above RM100,000. But that's not exactly an apple-to-apple comparison since both ASX and XV has 2.0litre engines whereas the X-GEAR is a 1.6litre. Nevertheless, it's still a crossover and unless the buyer is more inclined towards power and goes off-road all the time, the X-GEAR should fit his/her needs well. Technically, the X-GEAR has no competition in the sub-RM90k mark. Even the Suzuki SX4 which is its closest competitor as it also has a 1.6litre engine comes with a price tag of RM91,888.
.
So if you're looking for an affordable crossover that looks smart and easy to drive around, the X-GEAR might just be the vehicle for you.