.
If a BMW is the epitome of the ultimate driving machine and Mercedes being the hallmark of luxury, then the best way to describe Citroën's DS range is chic; the pure automotive expression of French design flair. The DS models or its full incarnation, "Different Spirit" is sold under Naza Euro Motors, part of Naza Group of companies which also handles the Peugeot dealership. Considering that both Citroën and Peugeot share technologies, it is not surprising to see both manufacturers consolidating the dealership under one name and presently, Naza Euro Motors brings in the DS4 and the DS5 with the DS3 recently joining the ranks in late February 2014.
.
Citroën isn't a new brand here with the first few models hitting our shores as early as 1975 (if you want to read an account of the history of Citroën in Malaysia, Chips Yap of MotorTrader has written an excellent article about it HERE) and it even played a part in the development of our local manufacturer scene (think Proton Tiara). Most seniors who've owned Citroën would remember the pillowy ride of hydropneumatic suspension system in the XM and durability of some of the earlier models such as the most popular ZX. Granted that Citroëns have a resale value of a brick here in Malaysia, this has not prevented some Malaysians to start an affair with the marque, especially the younger generation who has a penchant for anything smart and stylish.
.
Prior to the DS3 launch, the DS4 was the one with the smaller price tag in the DS stable. Is it worth it? Let's see …
.
.
Design
.
.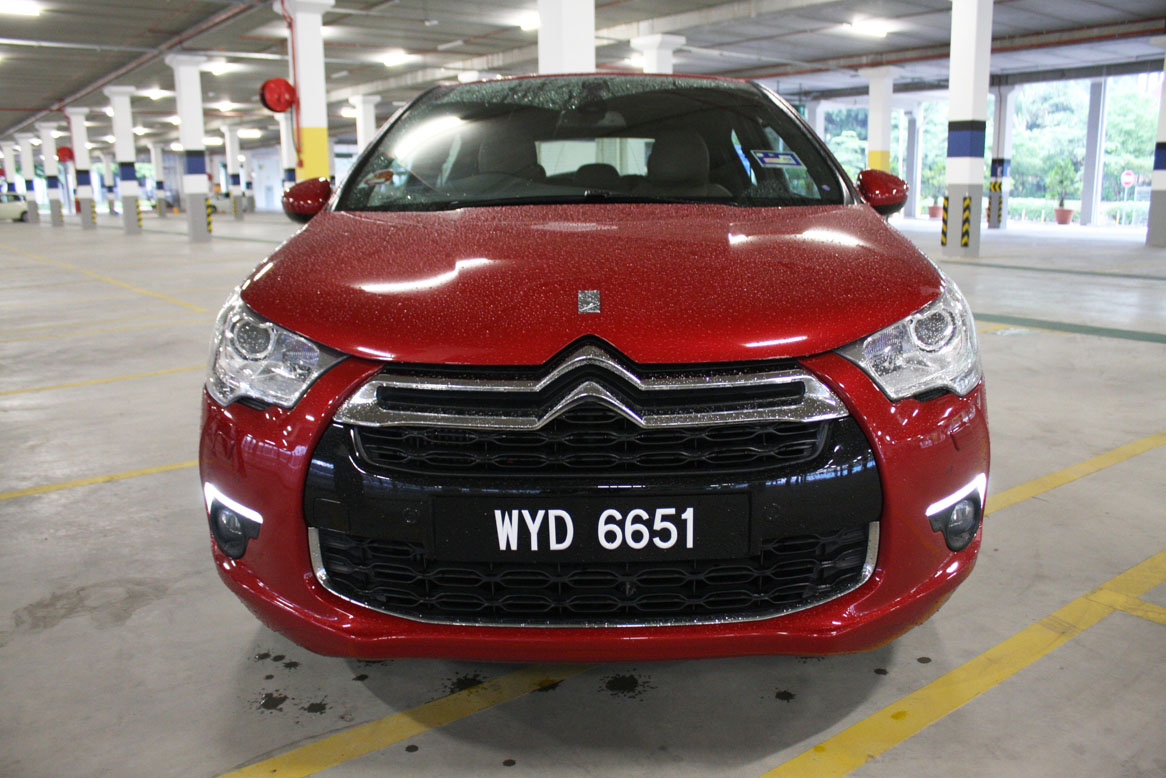 .
You'd buy a DS to turn heads and turning heads is what the DS4 does well. With a twin grille forming the Citroën logo in the center, you can't mistaken this for any other manufacturer. Twin inverted 'L' LED DRLs flank the huge grille but is located somewhat low and isn't that obvious when viewed from the front.
.
.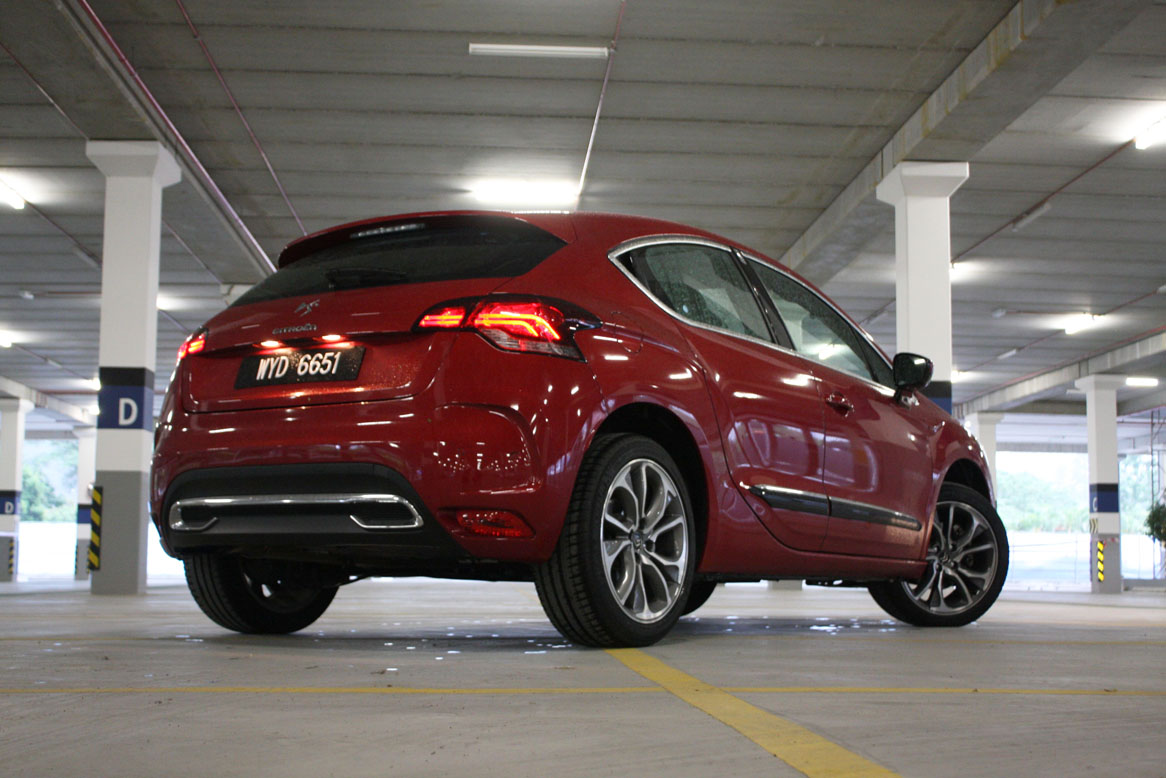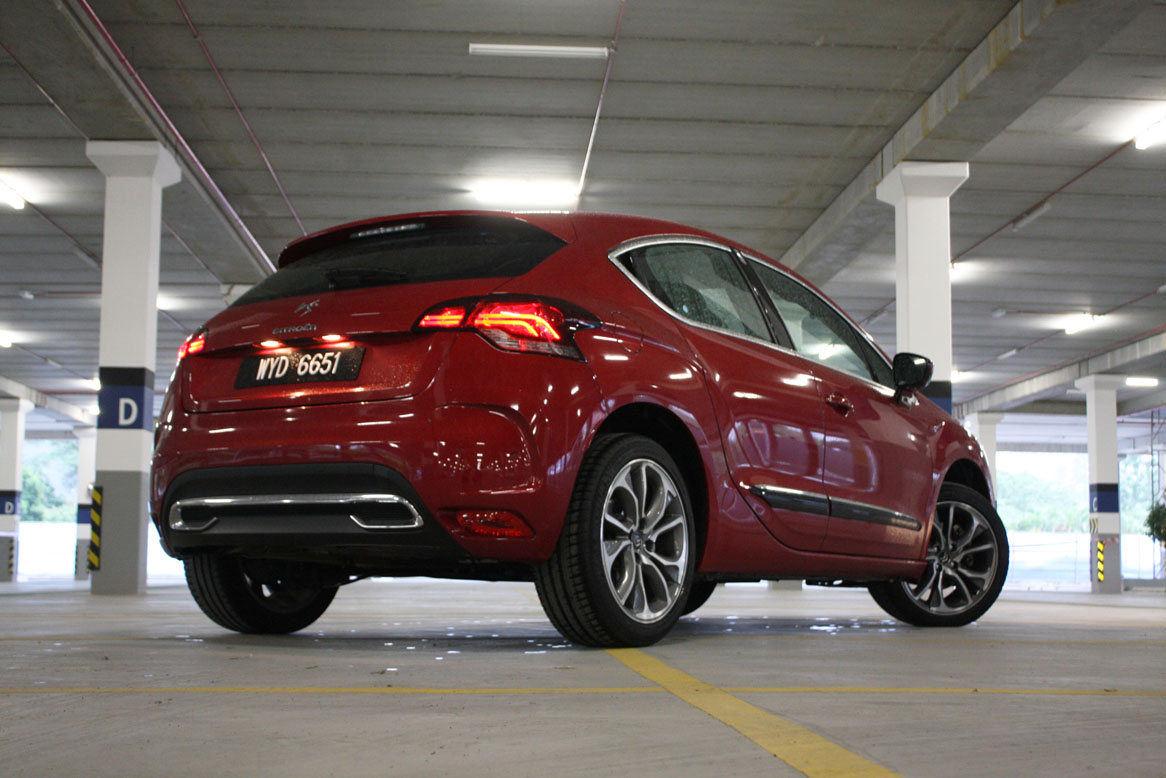 .
The DS4 measures 4,275mm in length, 1,810mm in width and 1,523mm in height with a wheelbase of 2,612mm, the DS4 has very similar dimensions withe the Peugeot 308 except that it appears taller.
.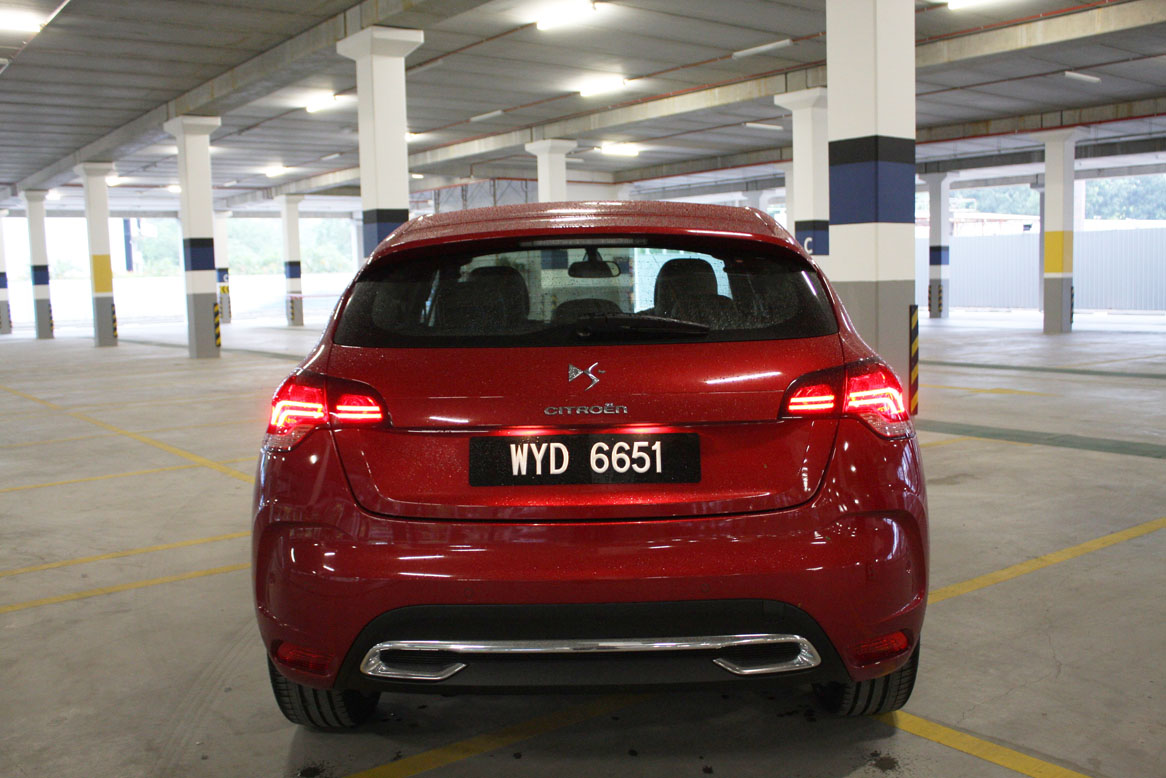 .
At the back, twin red LED bars give it a unique tail lamp signature and a connecting twin exhaust muffler is only something you'll see on a DS.
.
.
Performance
.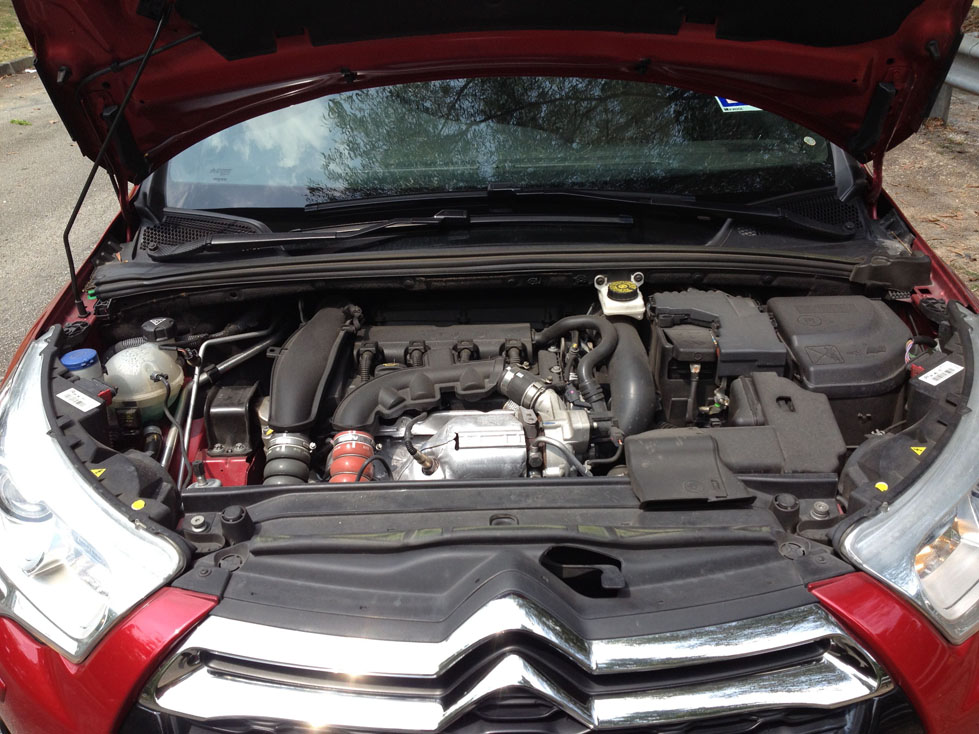 .
If it drives like a Peugeot, it's because at the heart of the DS4 is the same ubiquitous 1.6litre Prince twin-scroll turbocharged petrol engine as found in most other Peugeot models. Producing 12okW of power @ 6,000rpm and 240Nm of torque from 1,200rpm onwards, the DS4 dispatches 0-100kph in 9.3seconds and will continue to pick up speed until 212kph.
.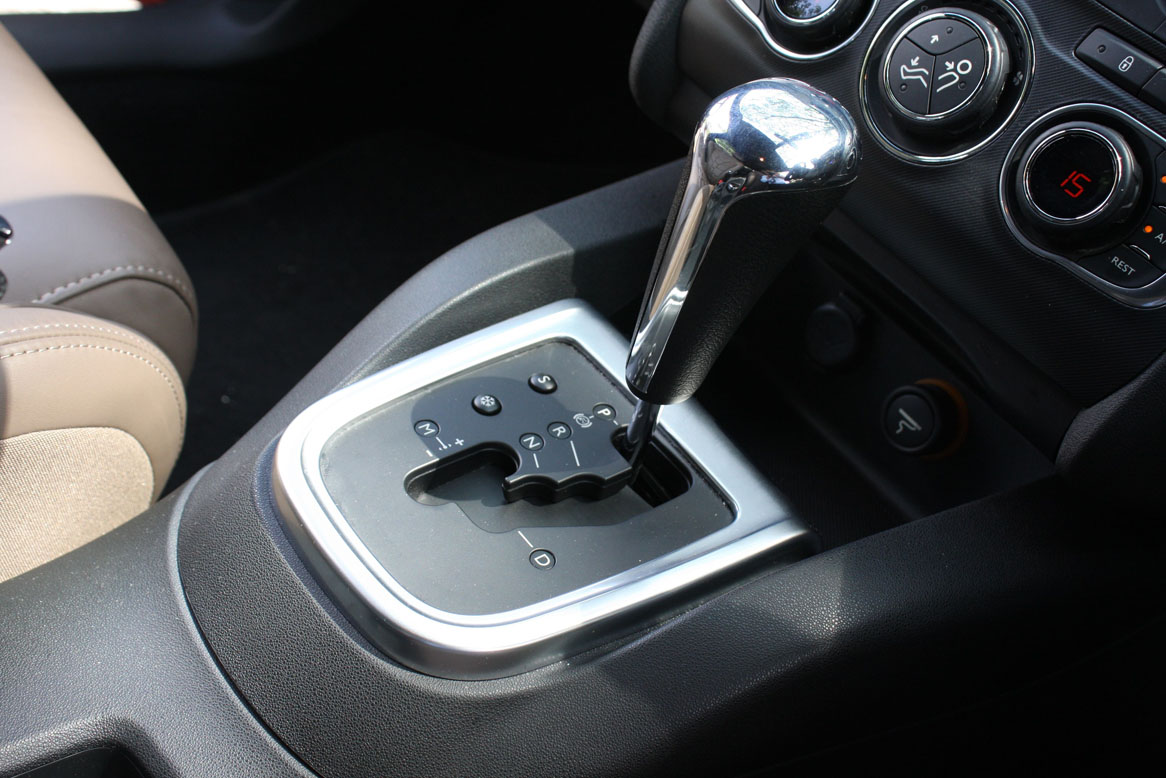 .
And also similar to the Peugeot 308, the DS4's engine is paired to a 6-speed automatic gearbox with tiptronic.
.
.
Ride and Handling
.
One of the most immediate thing when you step into the DS4 is that you actually sit a little higher than regular sedans (and most certainly higher than a Pug 308). This semi crossover-sedan height improves visibility and makes the DS4 a lot easier to drive. The DS4 has MacPherson struts for the front suspension and drawn arm (read: Torsion) for the rear and this combination makes it ride pretty much like a Peugeot 308 – which, unfortunately like the 308, the suspension is jittery if you hit uneven roads/potholes/bumps, throwing the composure of the car out the window. The good news is unlike the 308, the ride is less harsh yet body control remains in check and you can take corners with greater confidence. But it won't turn like, say a VW Golf so if you're chasing one and attacking a sharp corner at high speeds, don't be surprised if you suddenly find one of your wheels lifting off the road.
.
But at reasonable speeds, driven on reasonable roads, the DS4 is comfortable and although the electric power steering isn't very chatty with the front wheel gives a fairly good impression of what the rubbers are doing. Noise level in the DS4 is good with wind noise intruding into the cabin at speeds above 140kph which isn't fantastic if you're a regular highway cruiser but let's face it, this is your taller-than-average hatchback so you win some, you lose some.
.
.
Cabin Convenience
.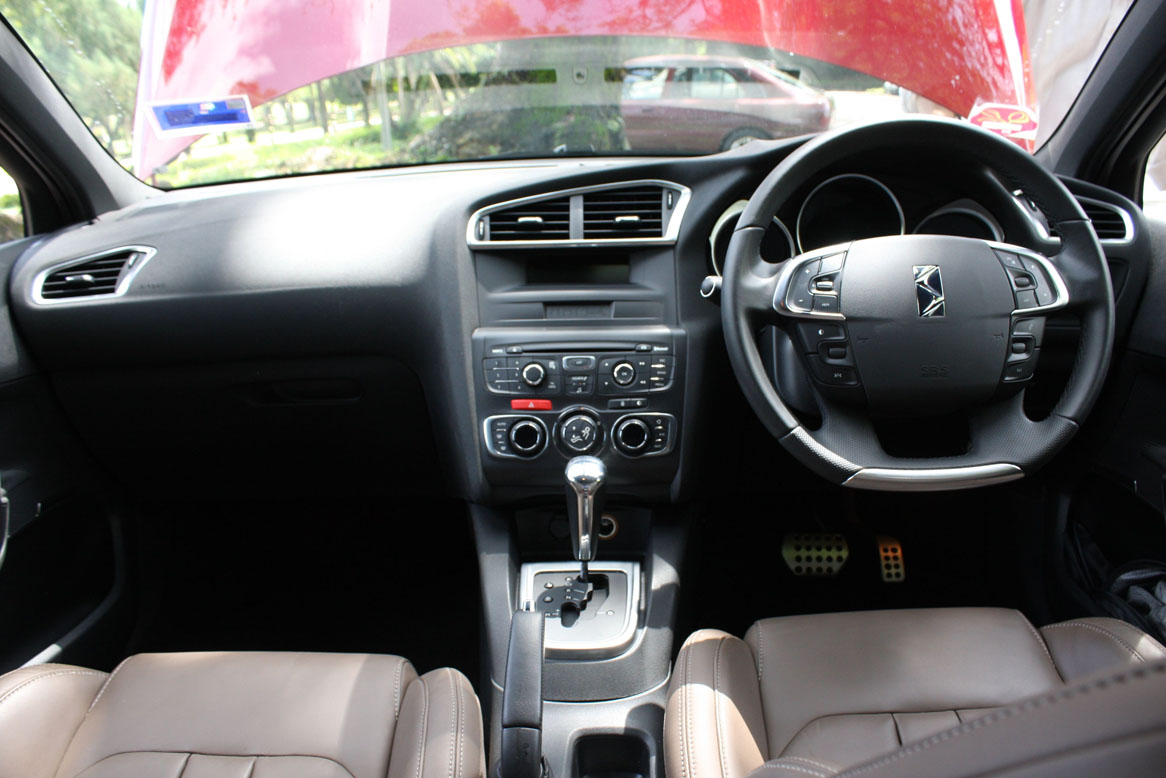 .
Now this is where it gets interesting and why you'd want to splurge money that would otherwise get you a D-segment Asian made car. First up, the quality of build and material is excellent and each time when you step into the DS4, you step into an occasion, like slipping into your favorite pair of shoes or clothes. From the touch and smell of the leather, to the feel of the materials, it's quite unlike anything a D-segment Asian made car has to offer.
.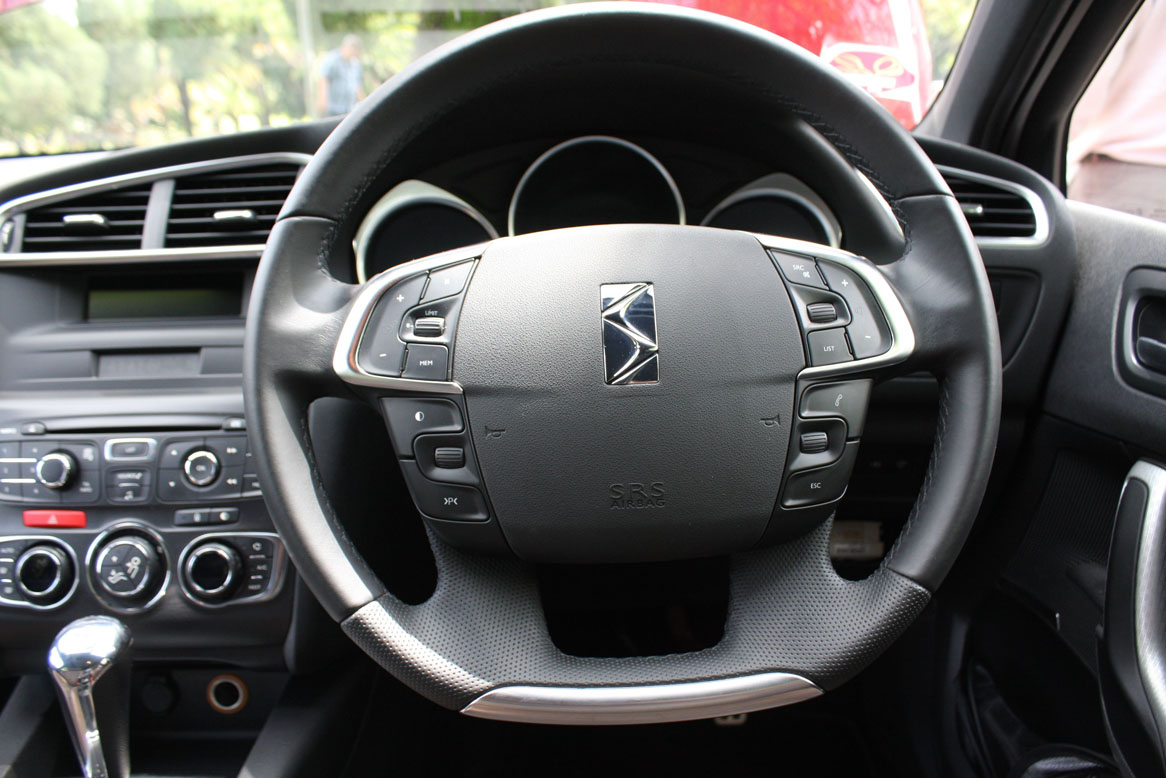 .
The thick center piece lends the steering wheel a chunky look – pretty much look like my stomach minus the buttons.
.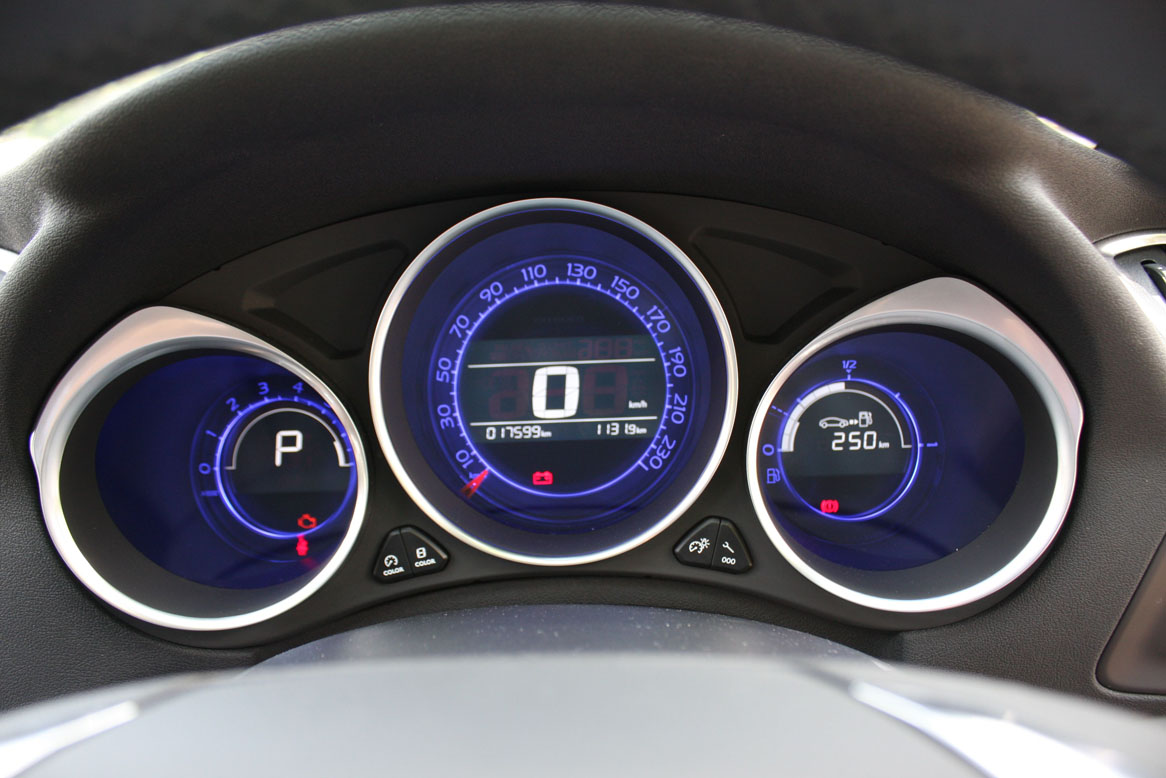 .
Customisable meter colors and its intensity can be set according to the owner's preference. How much funkier do you want your car to be?
.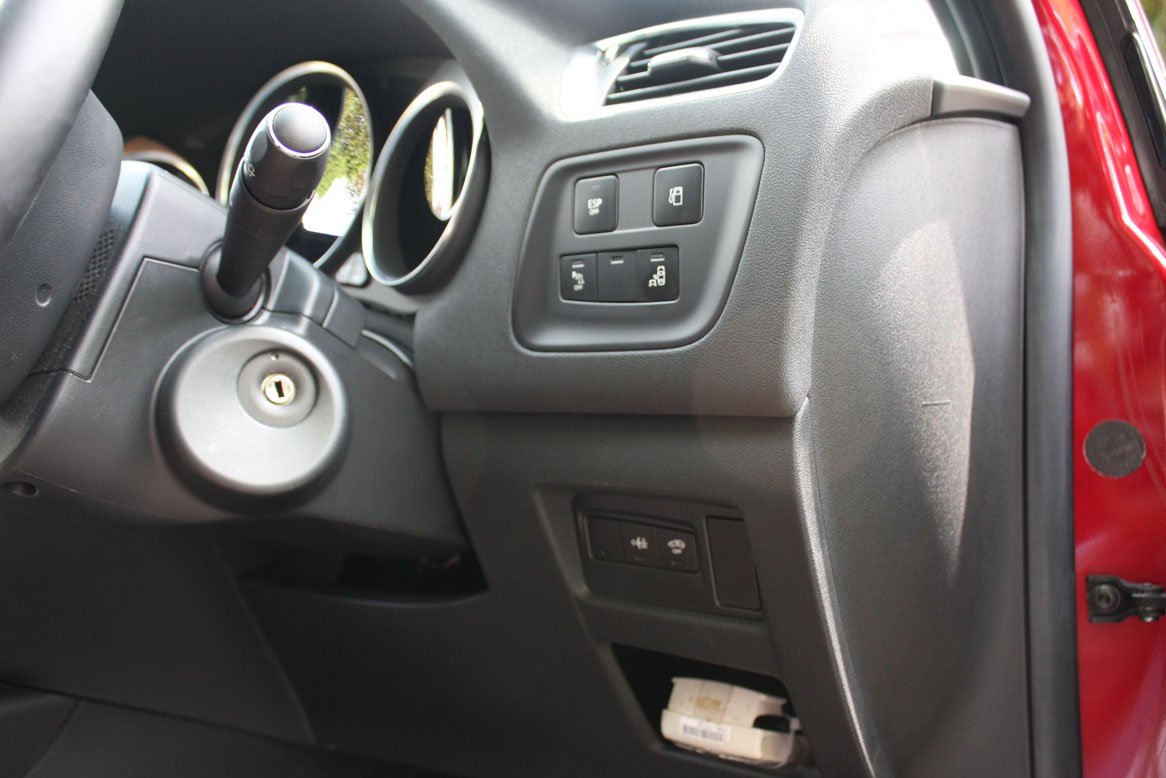 .
.
The layout and fonts look suspiciously like it's taken off a Pug, except it's now white instead of amber.
.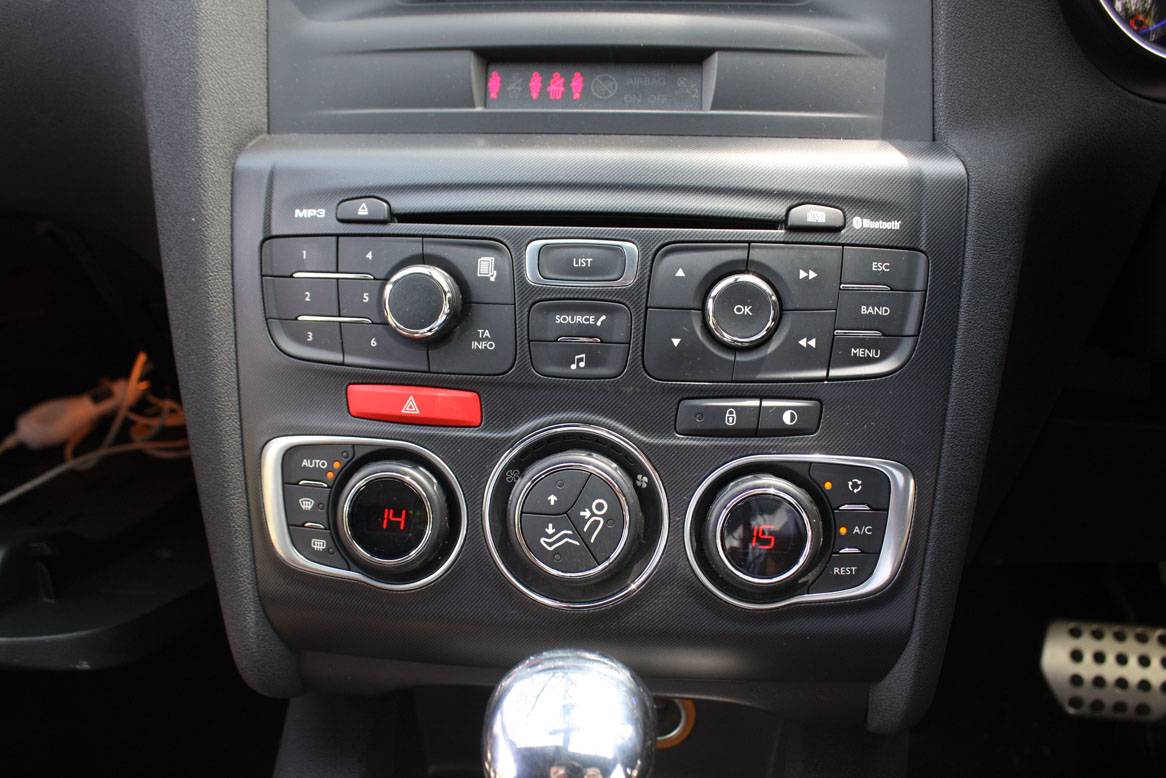 .
The center console isn't exactly as easy as ABC to operate. Tightly packed buttons for the audio and air conditioning controls takes a while getting used to and pressing the wrong buttons while on the go can happen from time to time.
.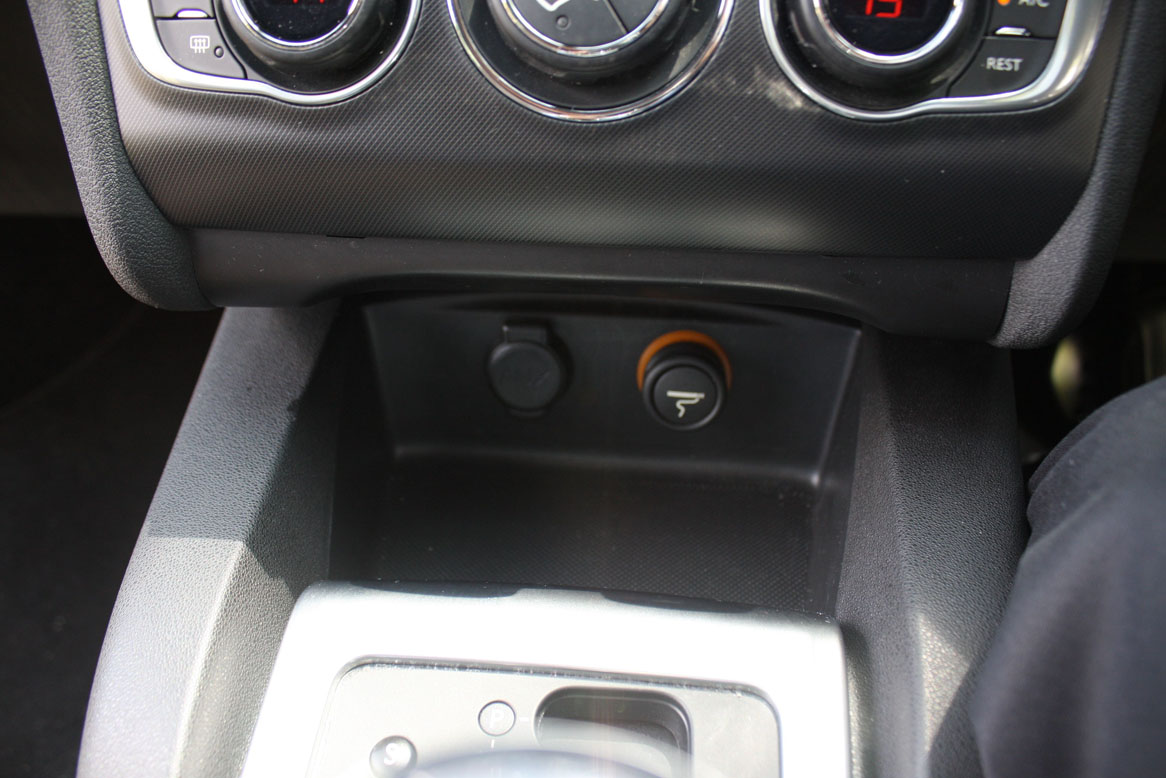 .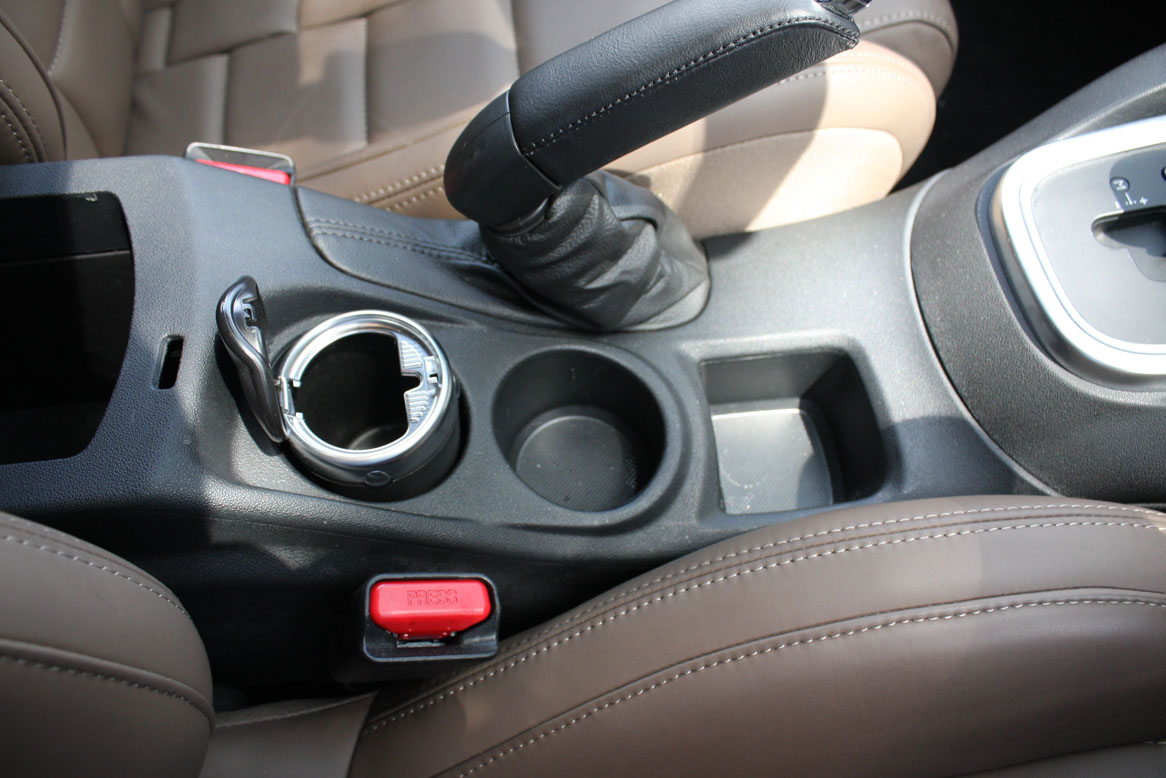 .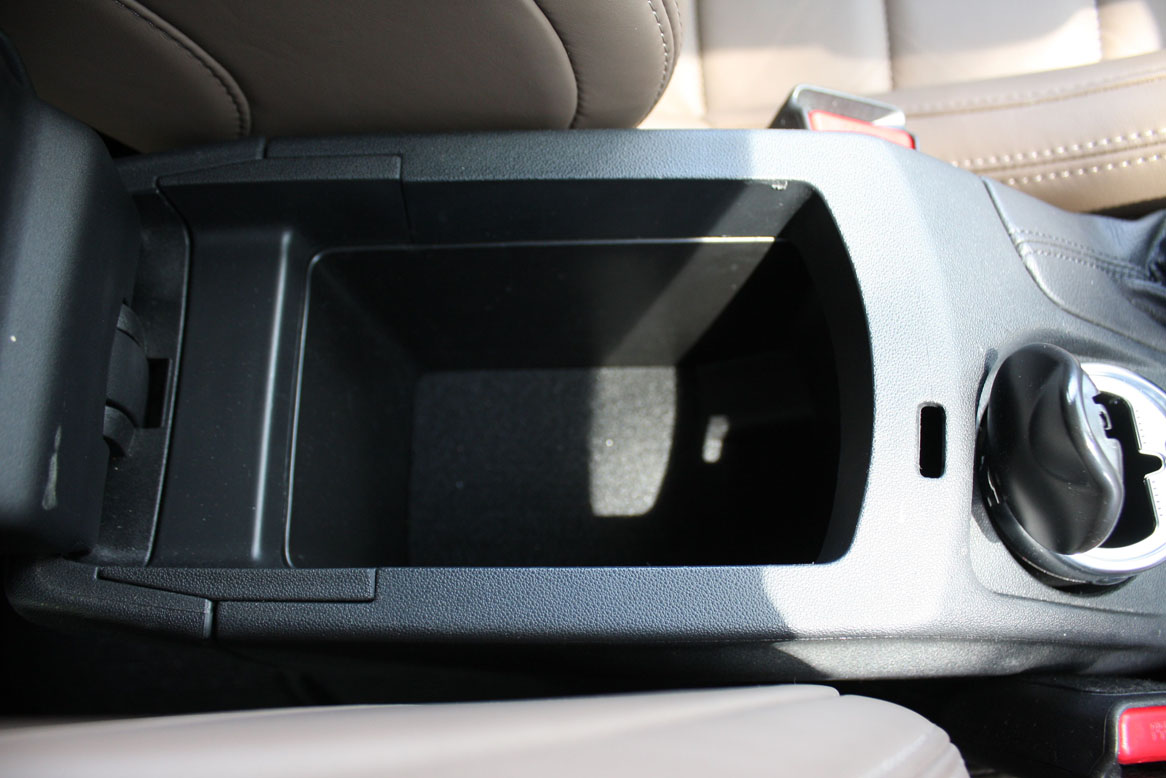 .
.
Arguably one of the most stunning aspect of the DS4 are the seats. They look absolutely gorgeous with its bracelet look design and body support is good.
.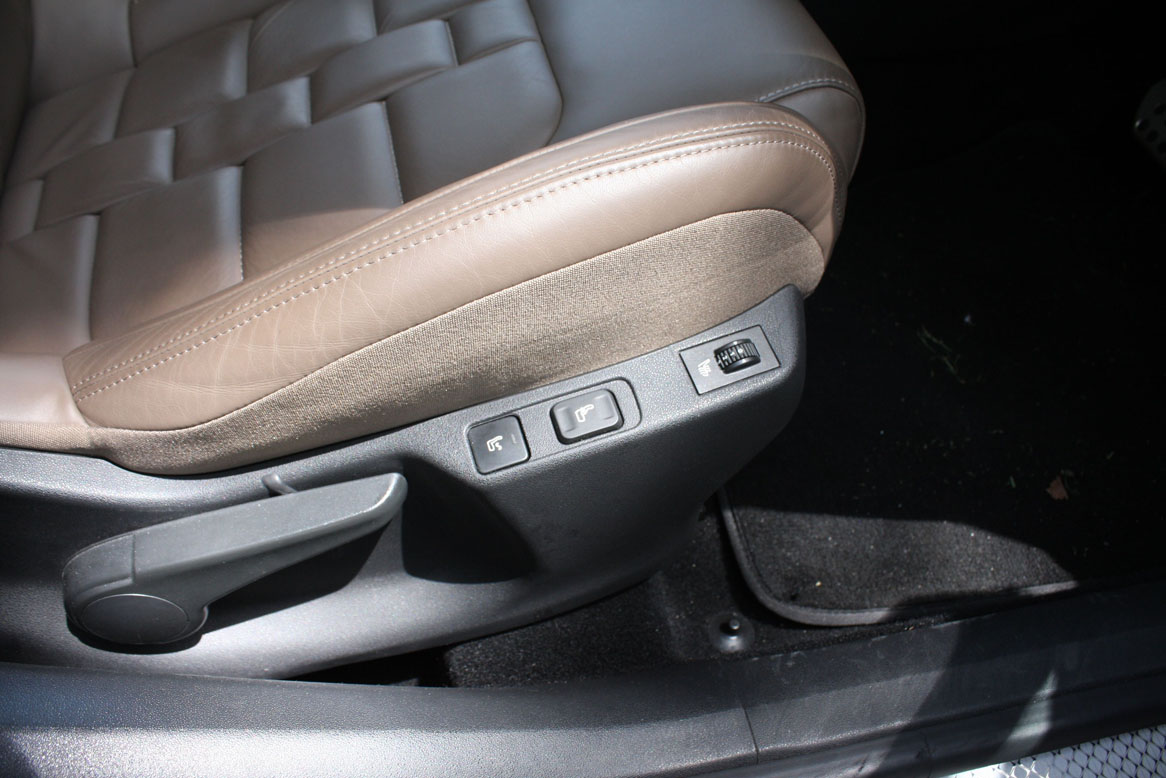 .
Front seats come with electric lumbar & massage function
.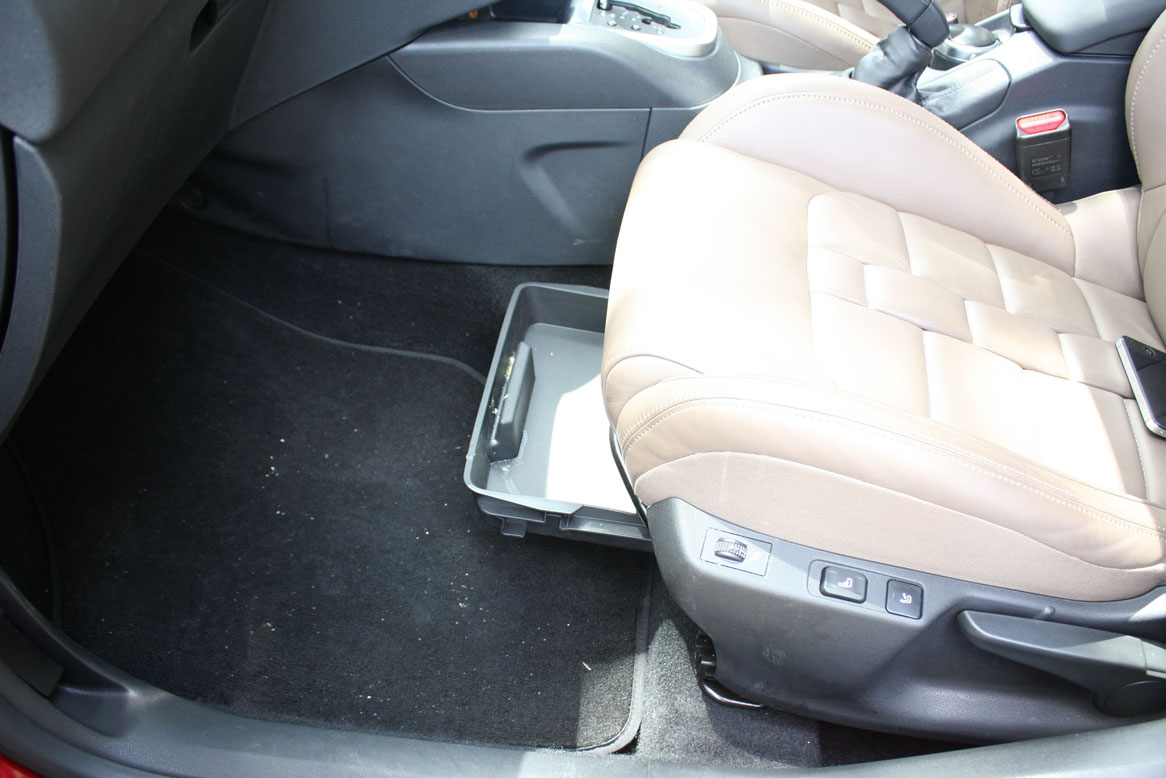 .
Both front seats feature a compartment for thin items like shallow shoes or slippers.
,
.
Even the headrests are a little bit special in this car
.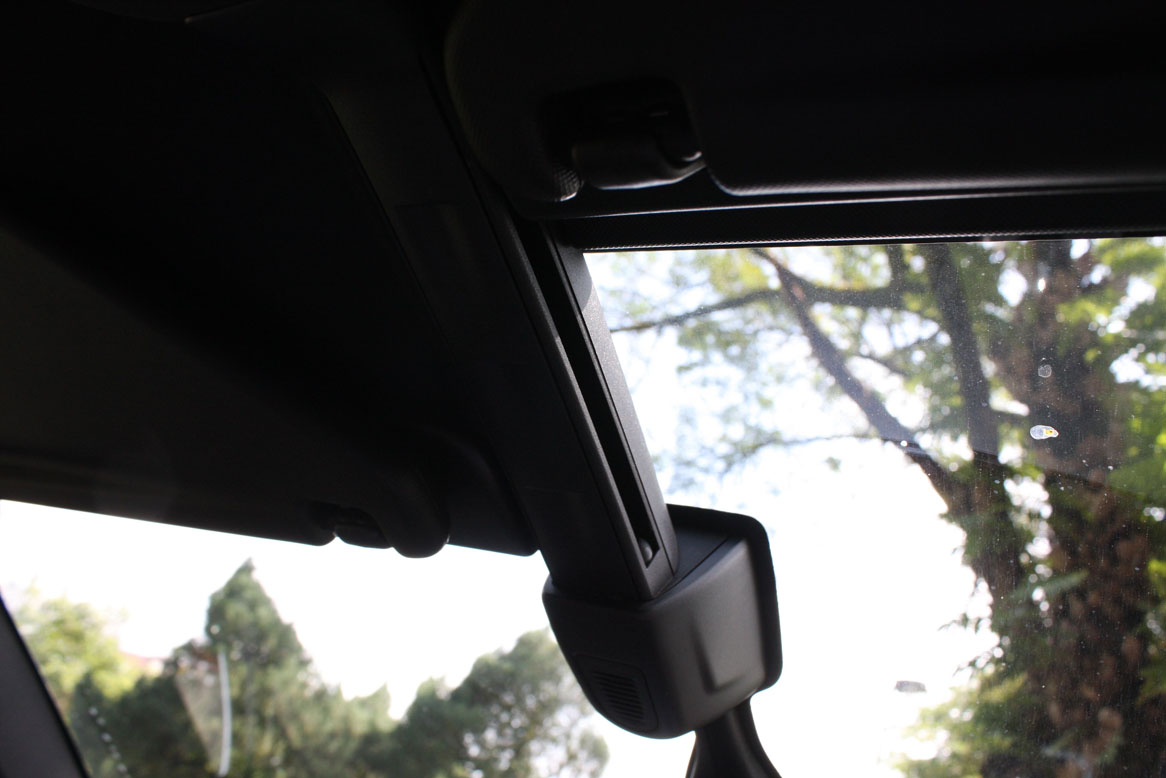 .
Funny but not many reviews of the DS4 mentions this. This is the only car I've come across so far that has a sliding "panoramic" windscreen which allows a wider windscreen to let in more sun and can be individually adjusted.
.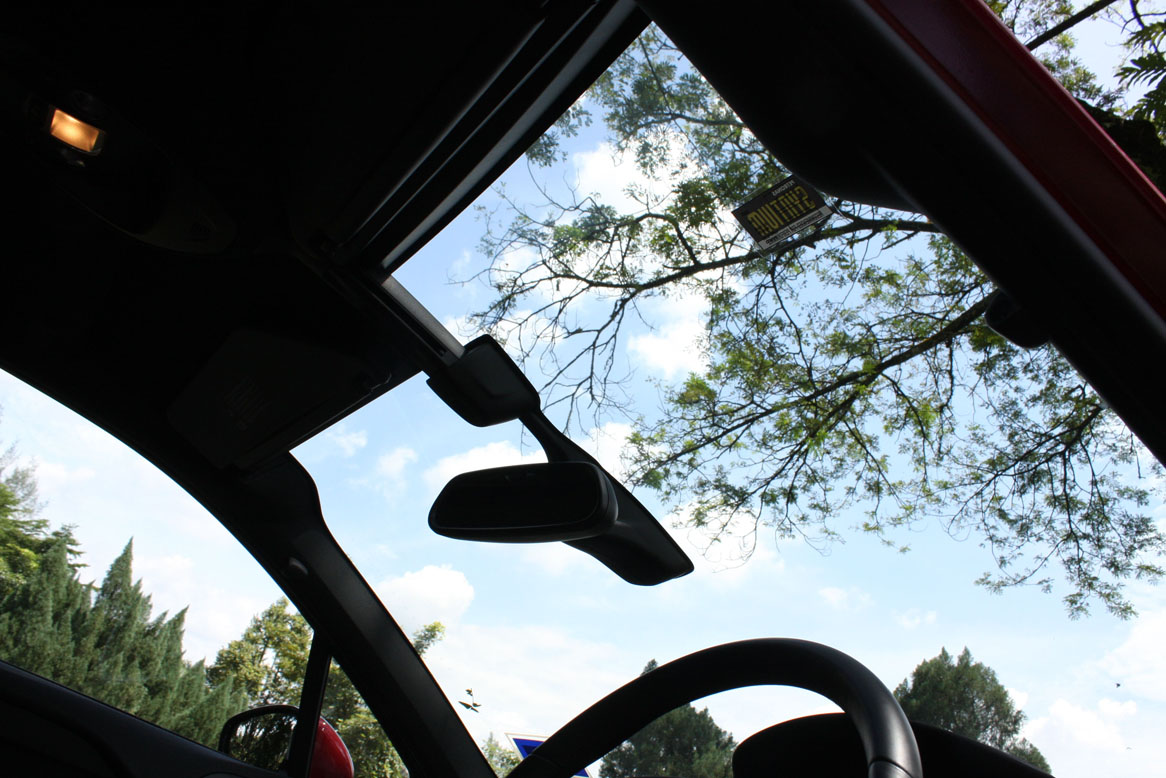 .
The sliding mechanism may only enlarge the windscreen by about 4″ but the final result is like watching a windscreen TV vs a regular monitor.
.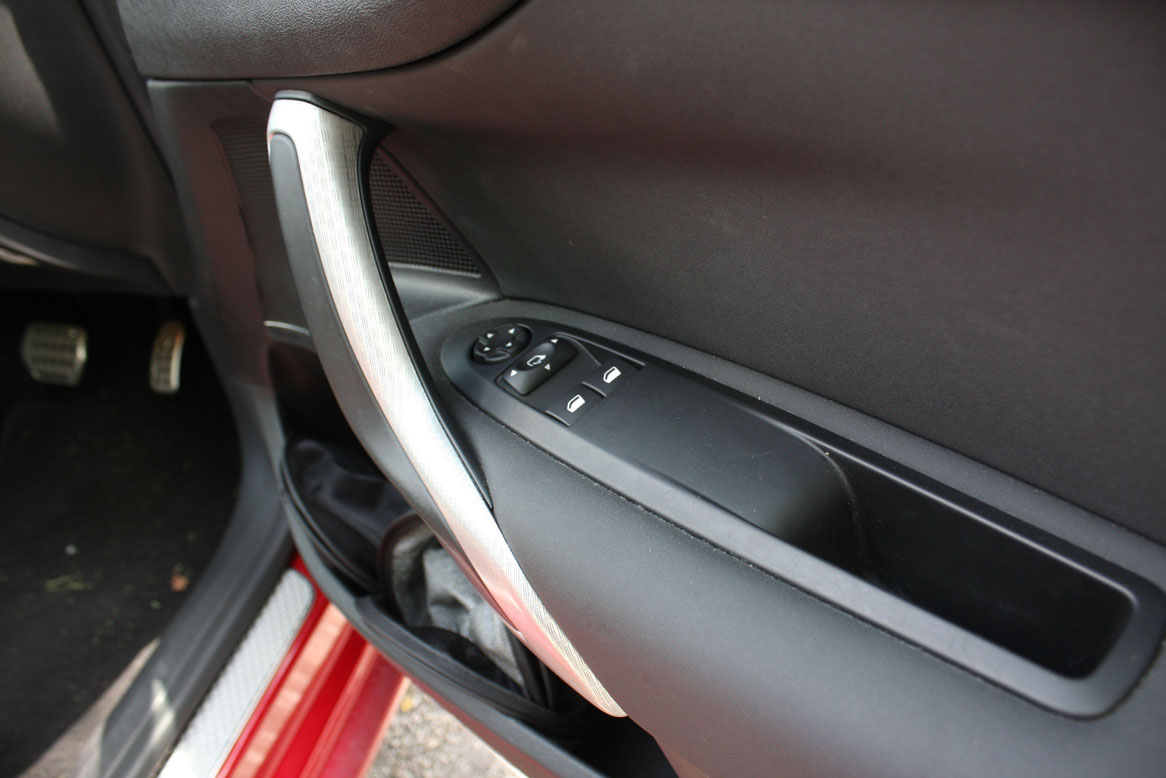 .
Wait, aren't we missing two more power window switches for the rear? Nope, the rear windows don't open.
.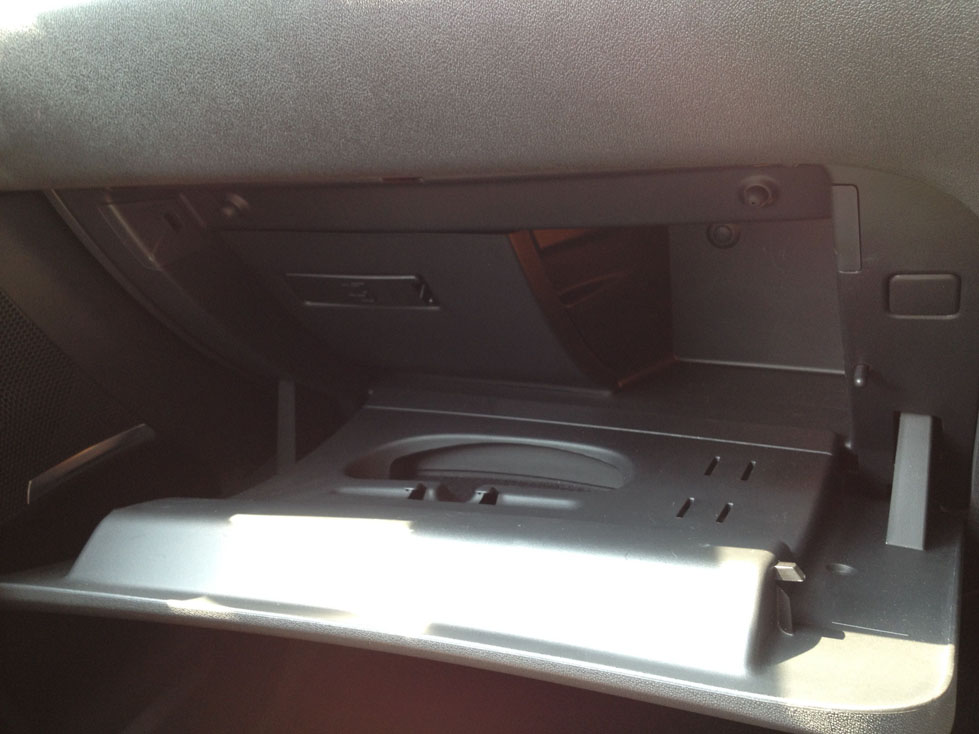 .
If it's one thing bad we have to say about the French is that they don't bother to change the fusebox location from a left hand drive configuration to a proper right hand drive one. And so, like Peugeots, you'd have a compromised glove compartment space.
.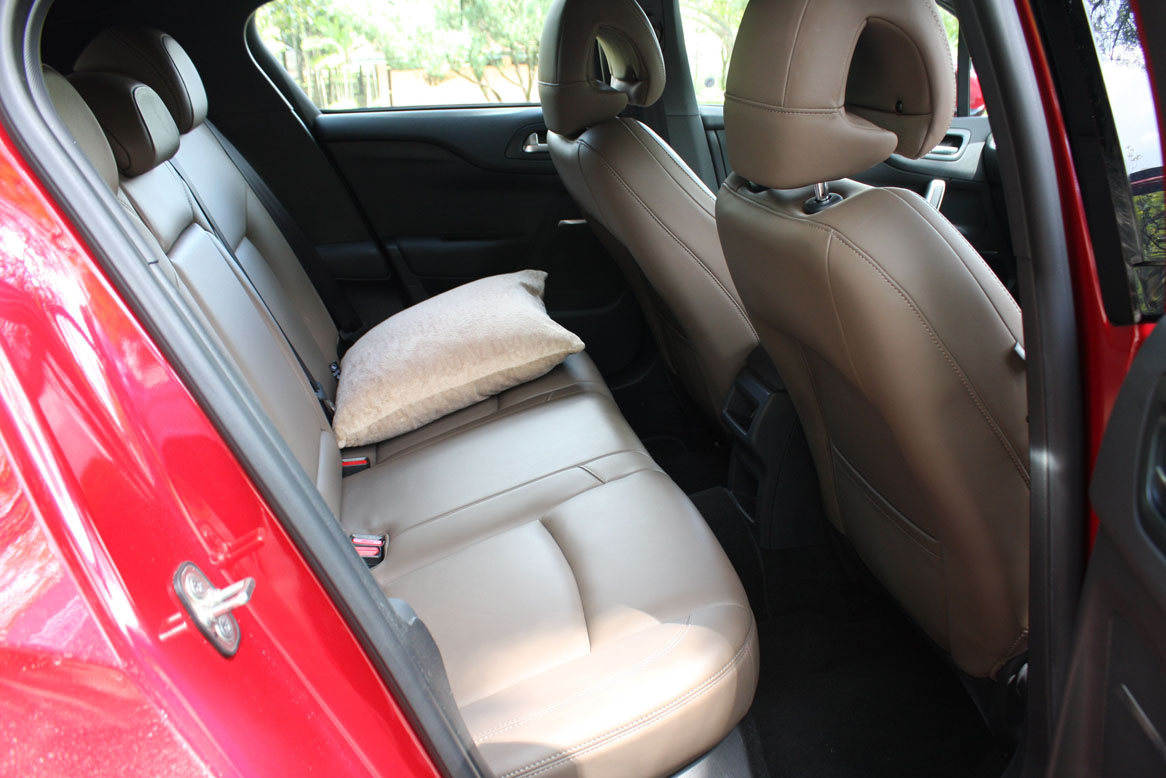 .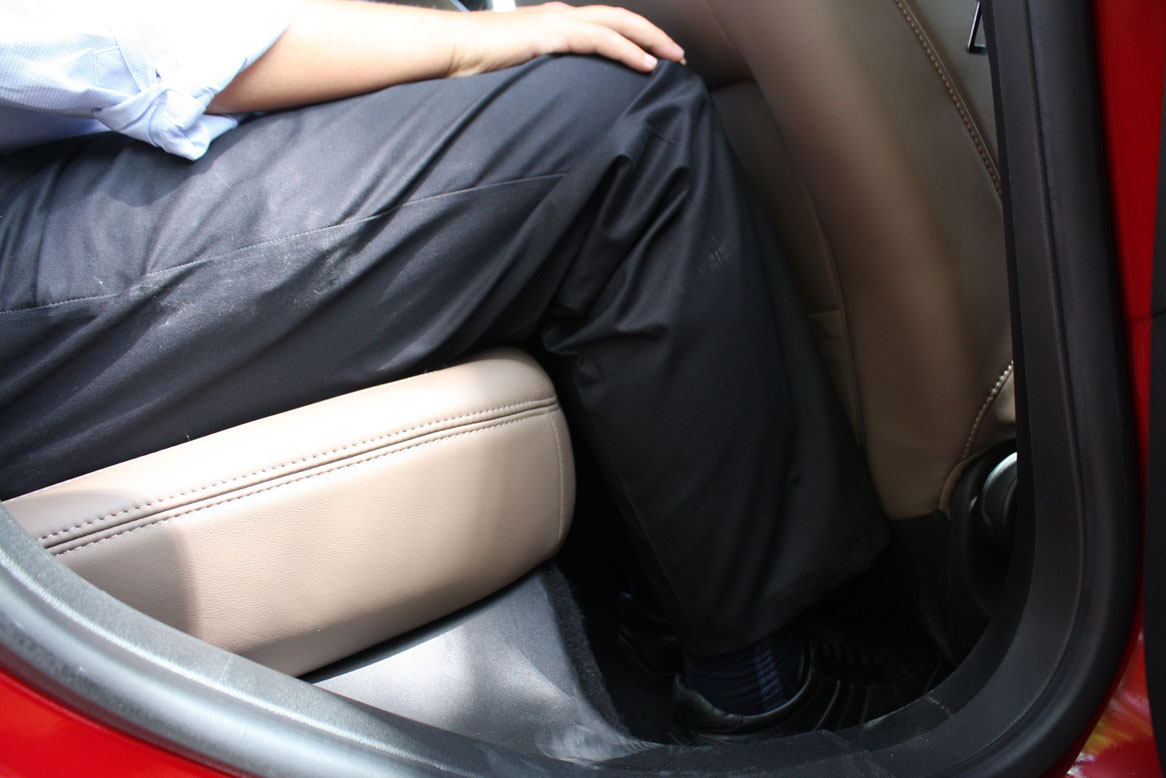 .
Rear seat space is similar to a Peugeot 308 and what's surprising for a tall car is that the rear seats aren't very high. For a 175cm frame like mine, the thigh near the knee area isn't supported and this may result in rear passenger fatigue for long distances. If it's kids you're ferry, no issues at all.
.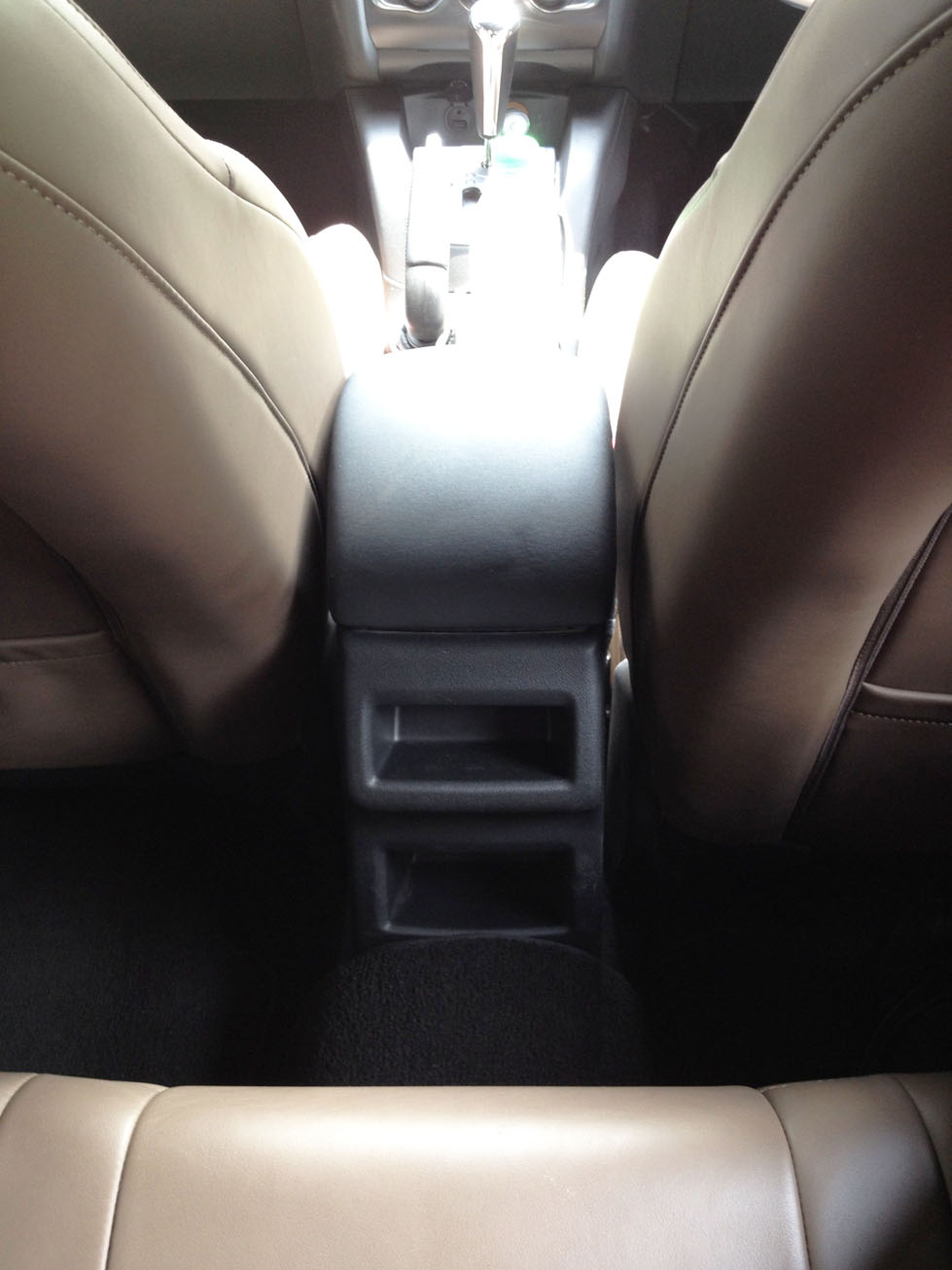 .
The other surprising omission in the DS4 is the lack of rear air conditioning vents. One might argue that the cabin size of the car isn't very big – but then so is the Peugeot 308 and VW Golf and that hasn't prevented them from putting rear vents in.
.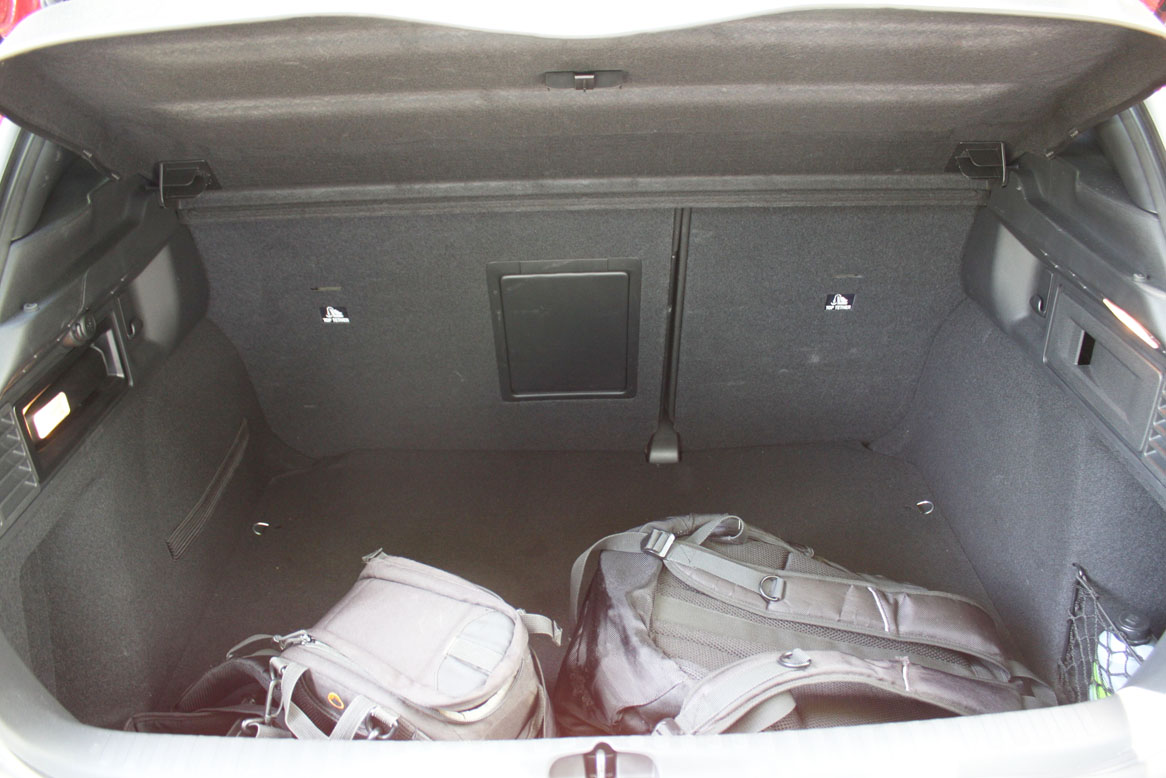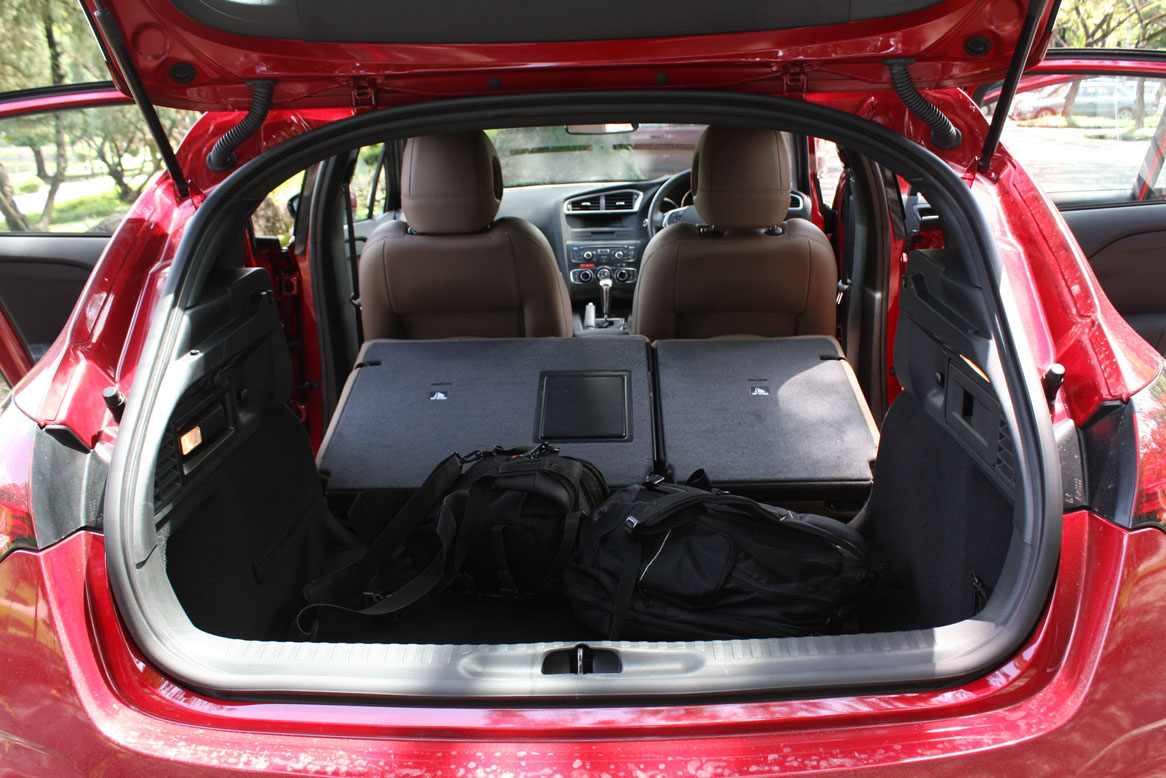 .
The boot offers a maximum of 385litres of space with the rear seats up and can be expended to slightly more than 1,000litres with the rear seats down and the parcel shelf removed.
.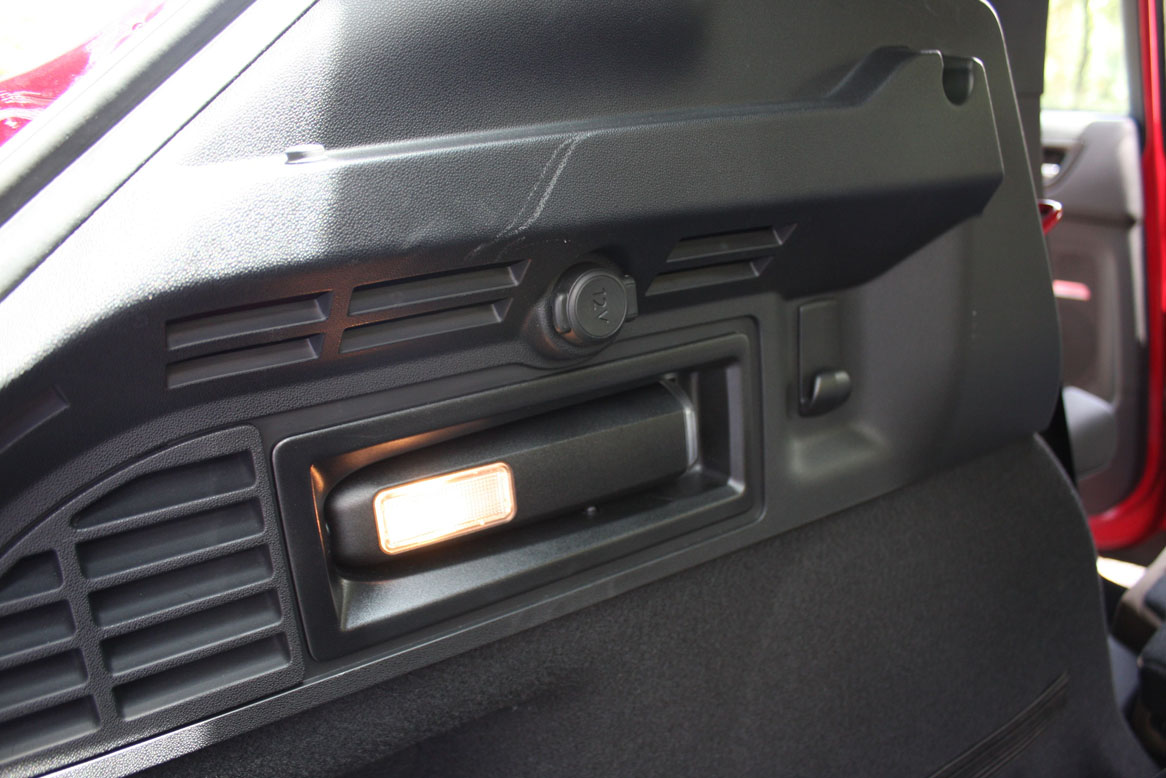 .
At the back, you'll also find a removable, rechargeable torch light which also acts as the boot light.
.
.
.
Safety
.
With the DS4, you get the following active and passive safety features:-
.
ABS
EBD
EBA
TCS
ESP
6 airbags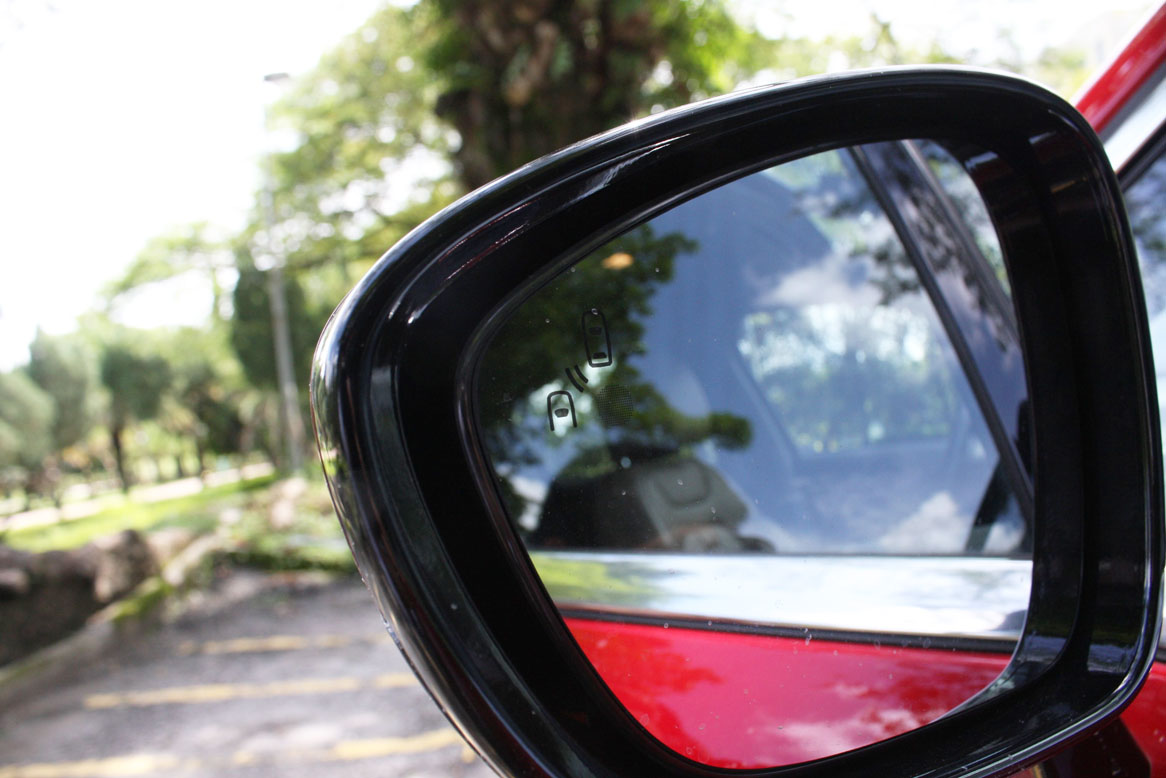 Blind Spot Monitoring System
Hill Start Assist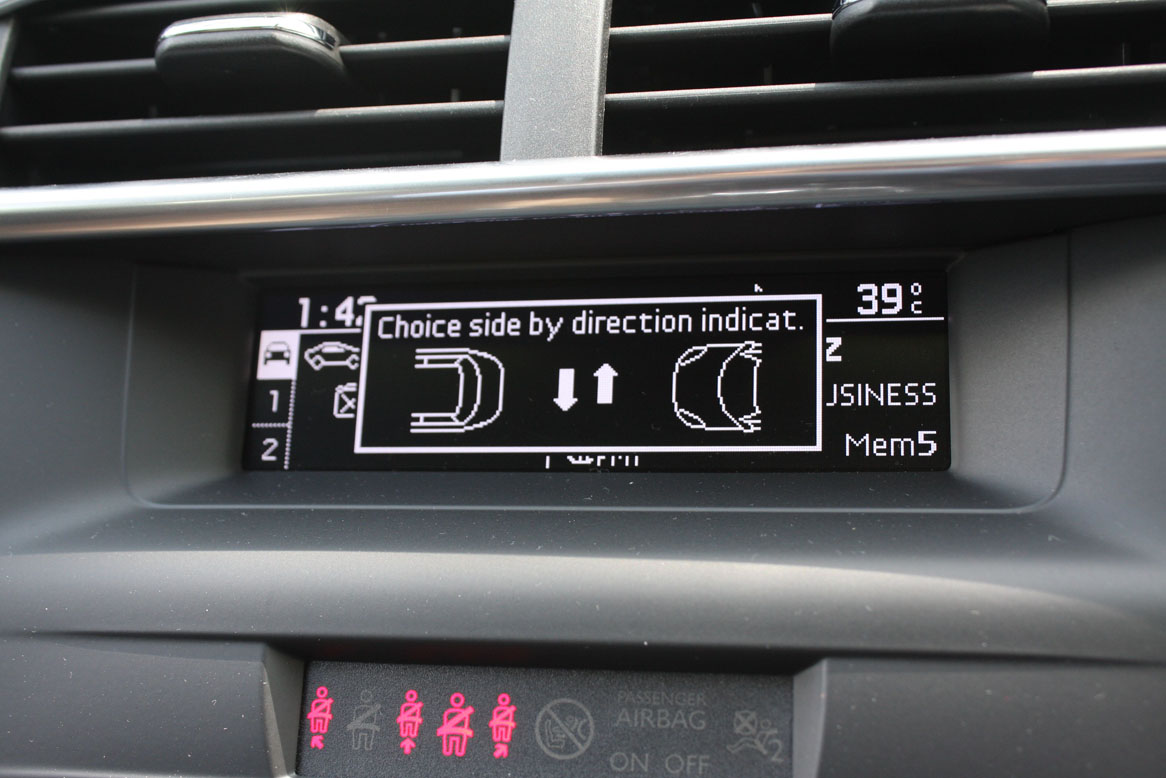 Parking Space Gap Measure System
Automatic rain sensitive windscreen
Front and rear parking sensors
3-point seatbelt for all occupants
.
.
Specifications
.
Exterior
Directional Xenon Headlamps with headlamp washers
Electric-powered folding side mirrors
18″ Brisbane alloy wheels
Foglamps with cornering light
LED daytime running lights
Front fog lamps with cornering function
Chrome insert on side windows
.
Interior
Factory-fitted Habana club leather with bracelet confection
Front seats with electric lumbar & massage function
Arkamys Sound System
Automatic dual zone climate control
.
.
Ownership and Maintenance
.
The CKD DS4 retails for the price of RM149,888 OTR inclusive of insurance, a drop from RM165,000 when it was first introduced in its CBU form. There is also an option for a manual 200HP DS4 that goes for about RM175k so if you want something stylish with more kick, that's the car for you.
.
All in all, the DS4 provides an enjoyable and pleasant ride that'll wow your friends, both from the outside and in the inside. From a driving experience point of view, it comes very close to a Peugeot 308THP with the same engine/gearbox/suspension combination and with a price that's more than RM25k cheaper, the Pug seems to be a more logical choice to go with. But a DS4 is something else entirely and purchasing a DS4 goes to show how different and special you (or whoever you're buying it for) want to be. And when it comes to the appreciation of beauty, logic takes a back seat. It may not be the most practical car around, nor the most comfortable but it would not look out of place parking at a high end hotel concierge flanked by cars costing more than double the asking price of the DS4.
.
And I'd really love to have a go at the higher powered manual. At least, that's another compelling reason to get the DS4
.
.
.