.
Don't you just hate it when it's the weekend and you wake up early in the morning without the benefit of an alarm clock, only to discover you can't fall back to sleep? Probably a sign of old age – oh well, might as well get some work done on the PC. One of the first few things that caught my attention on my newsfeed was the new Nissan 370Z NISMO; For a moment, I thought I was looking at an Almera NISMO. The new 370Z has its front bumper reworked to feature a wider front grille with horizontal LED Daytime Running Lights flanking it. Where the earlier version appeared a tad plain and boring, the new 370Z NISMO presents a more dynamic appearance, accentuated by vertical cooling inlets (previous generation was a plain sheet) and the red accent line found at the bottom of the front splitter lip, side mirror covers, side skirts and rear spoiler.
.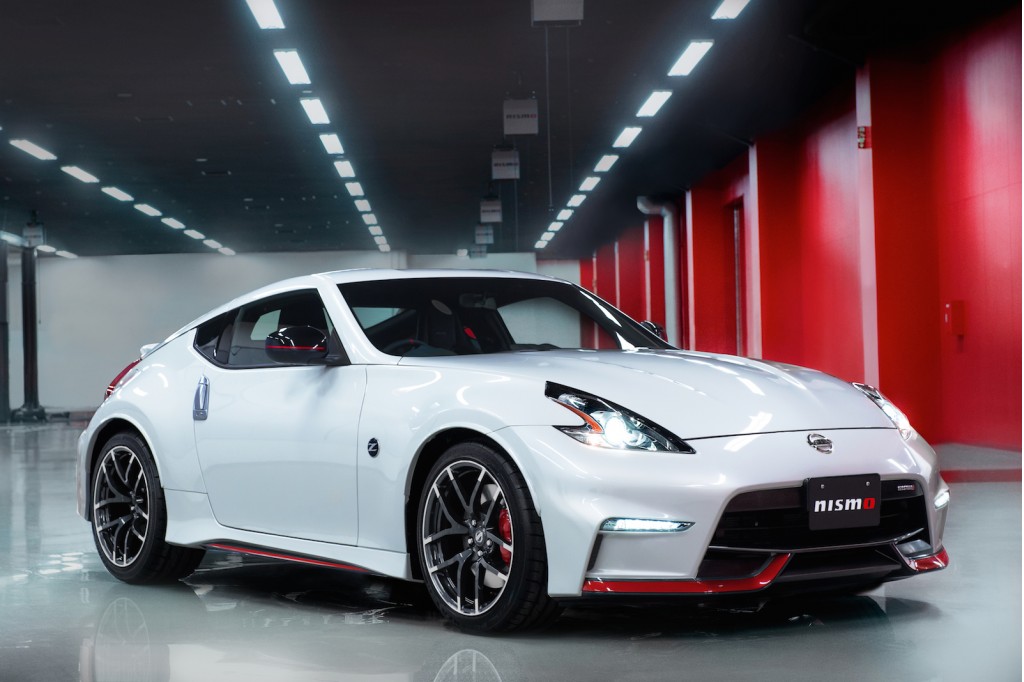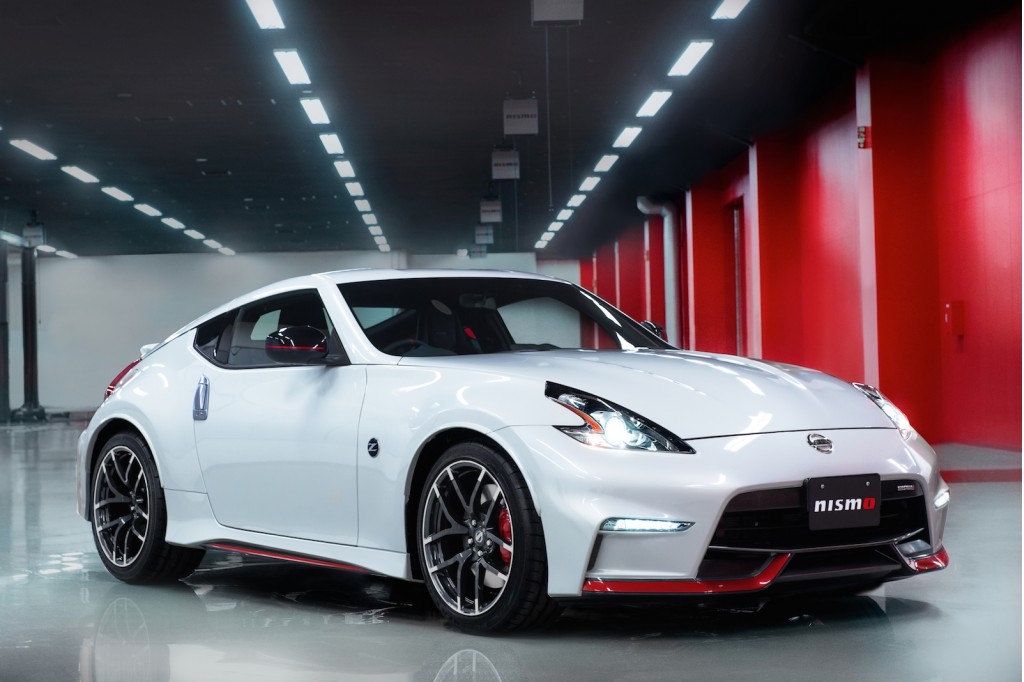 .
The same red accent found on the Almera NISMO
.
Ok, I blame the waking-up-at-5am-groggy-eyes for mistaking a 370Z for an Almera.
.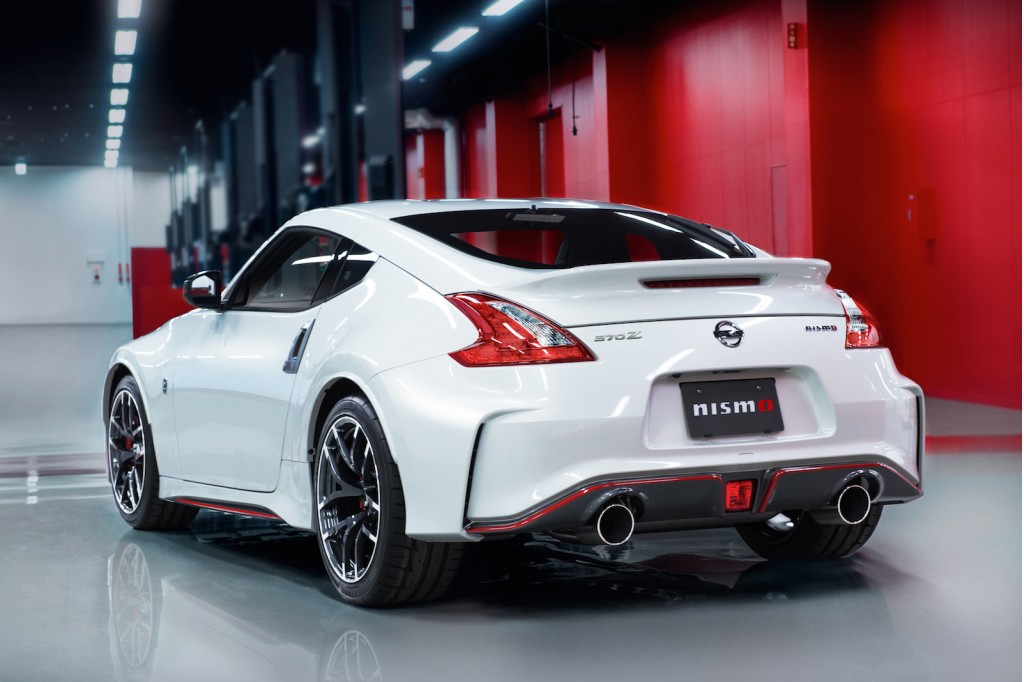 .
Other external candies include 19″ charcoal grey NISMO alloy wheels by RAYS, upsized Nissan Sport brakes and a redesigned, less conspicuous rear spoiler.
.
Underneath the hood, you'd find the same 3.7litre V6 engine that dishes out 350hp and 370Nm worth of torque and the suspension has been given a little tinkering. The other main update is the availability of a 7-speed automatic which, if you're sharing your car with your girlfriend is a logical option to consider (now that's saying something about guys who buys a 370Z auto for themselves, doesn't it? Or girls who drives stick shifts). If you like to change cogs yourself, then the six-speed manual transmission is still available.
.
Inside the cabin, you'll find black and red leather and Alcantara Recaro seats while a new Tech pack option gives you a slew of modern automotive amenities that includes (but not limited to) 7-inch touchscreen with GPS navigation (presently only available for the US), rear view camera, Bose audio system and Bluetooth connectivity. The US will be the first market to offer the 370Z and buyers there can choose between four colors, namely Solid Red, Magnetic Black, Brilliant Silver, and Pearl White.
.
.
.