.
If there is one car manufacturing company that teaches us the important life lesson of humbleness, it would have to be Nissan. Here's a company that has made quite a number of innovation in the auto industry, manufactured and sold a substantial number of cars worldwide and in the case of the Grand Livina MPV, managed to unseat the Toyota Avanza and be crowned best selling non-national MPV many years ago. And they've never trumpeted this fact, preferring instead to sell their models by each individual merit without running down on the competition. How amazing is that?
.
Coming back to the Grand Livina, more than 65,000 units has been sold since December 2007 when it first debuted in Malaysia. Good pricing, excellent flexibility in cargo/people hauling, better than average driving feel and a spec sheet that's more in line with today's modern family needs has all contributed to its success. Then in September 2013, the new facelifted Grand Livina was introduced. At the launch event, the Director of Marketing and Product Planning of ETCM, Mr Tan Keng Meng sums up the new Grand Livina has a model with a refreshed exerior & interior styling, complete with more than 50 new enhancements that will attract young families with an urban lifestyle and who also enjoys recreational activities.
.
And, if the regular Grand Livina isn't sporty enough for you, Nissan has the Tuned-by-IMPUL variant that promises greater excitement in driving and boosting its visual appeal. Does it work for what's essentially a family mover? Let's look at it in detail;-
.
.
Design
.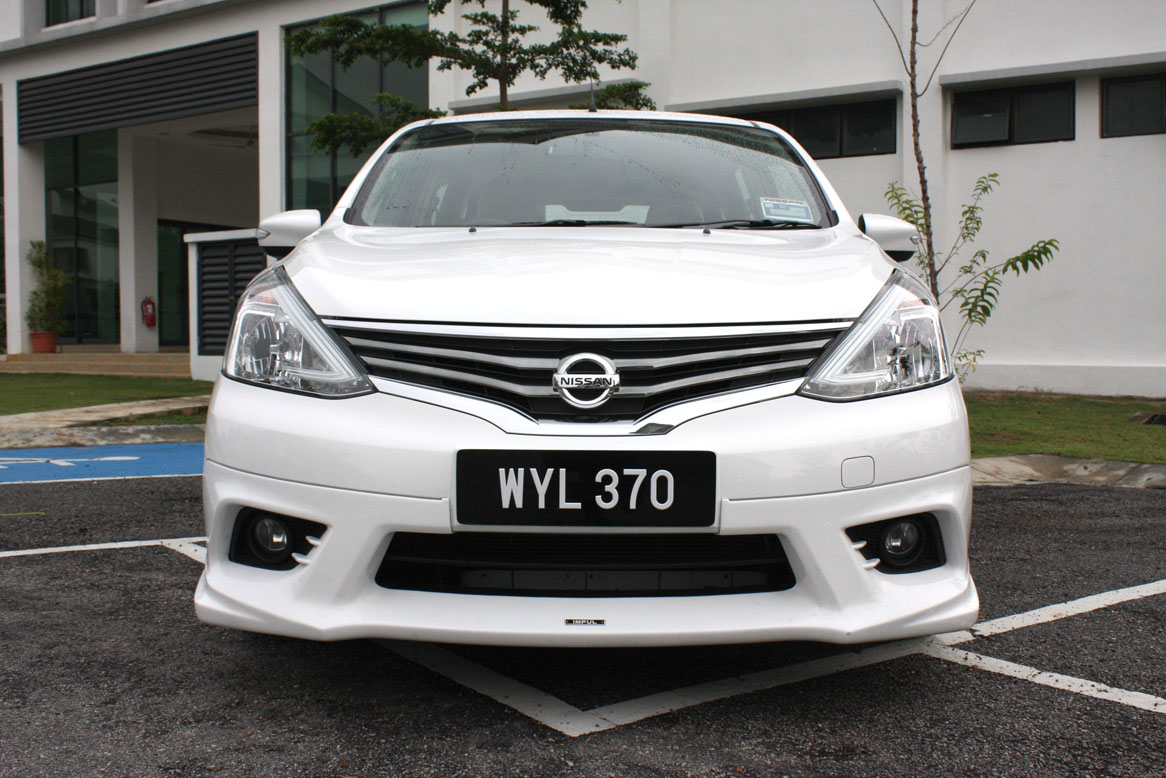 .
The new Grand Livina (we're going to call it GL for short) has quite a number of exterior difference to make it stand out compared to its predecessor. Up front, you'll find a new chrome front grille, swooping headlamps and, in the case of the 1.8l automatic, front bumper with fog lights. The IMPUL variant as seen here offers an Aerokit which consists of front and rear bumper, side skirts and IMPUL's signature wing spoiler.
.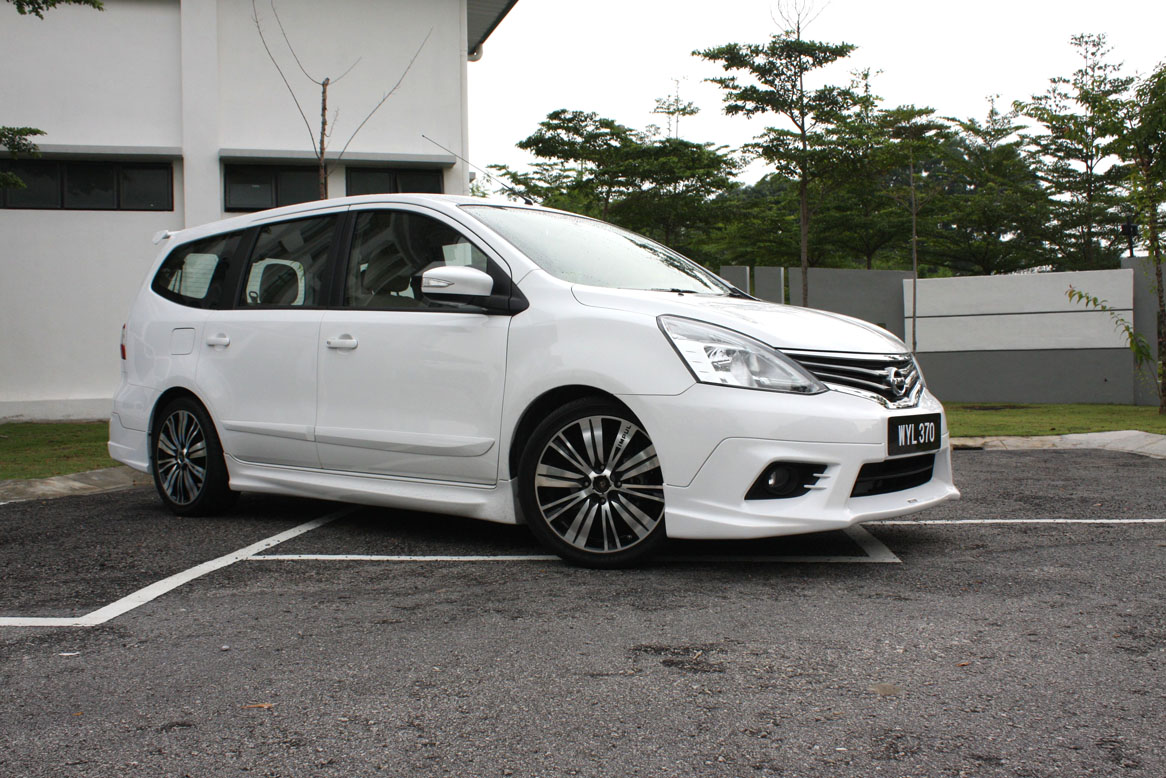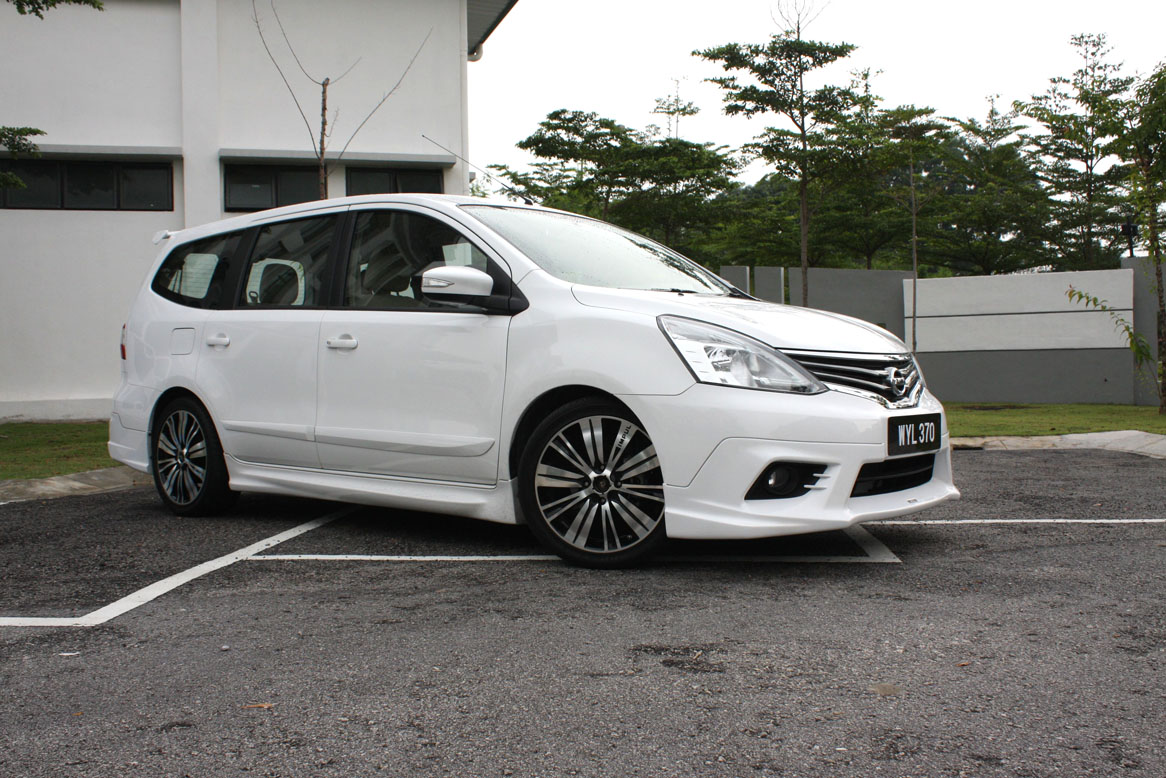 .
The final result is a GL that looks a more aggressive and sleek, particularly when paired to the IMPUL Sports Suspension System which lowers the ride height by 25mm.
.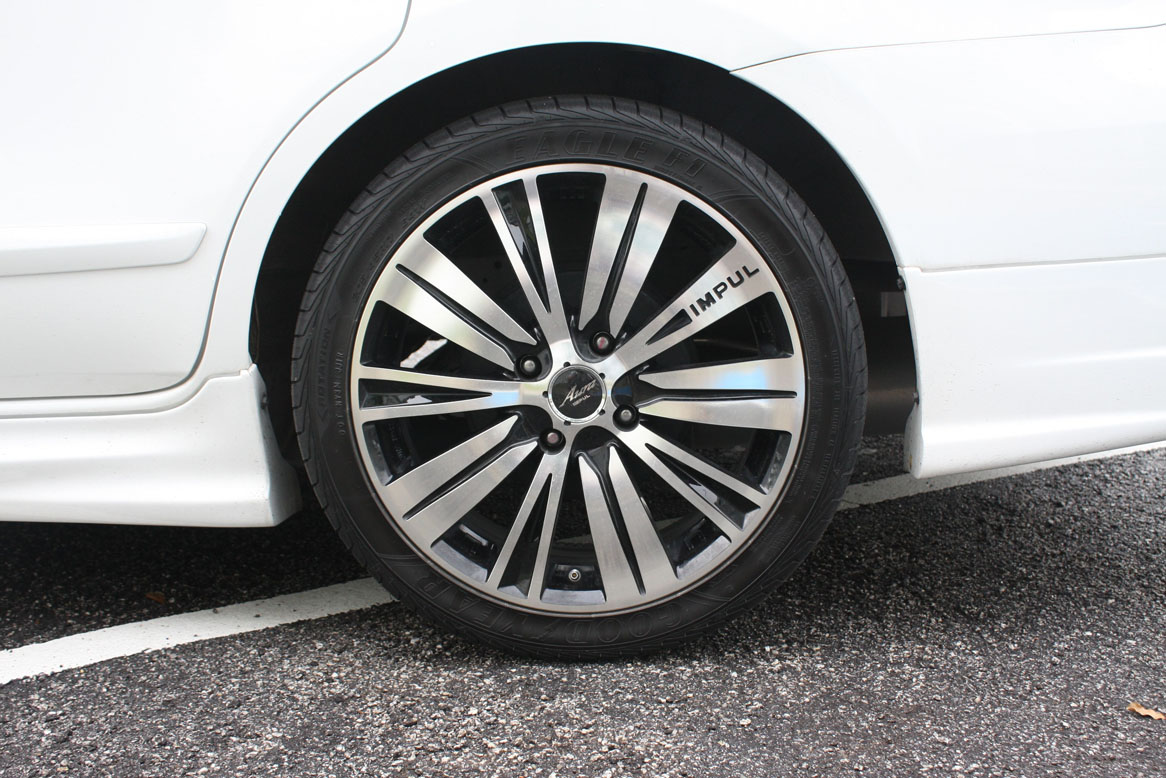 .
Instead of the regular 185/65 R15 wheels, the IMPUL variant gets 17″ IMPUL Aura SX-20 alloy wheels.
.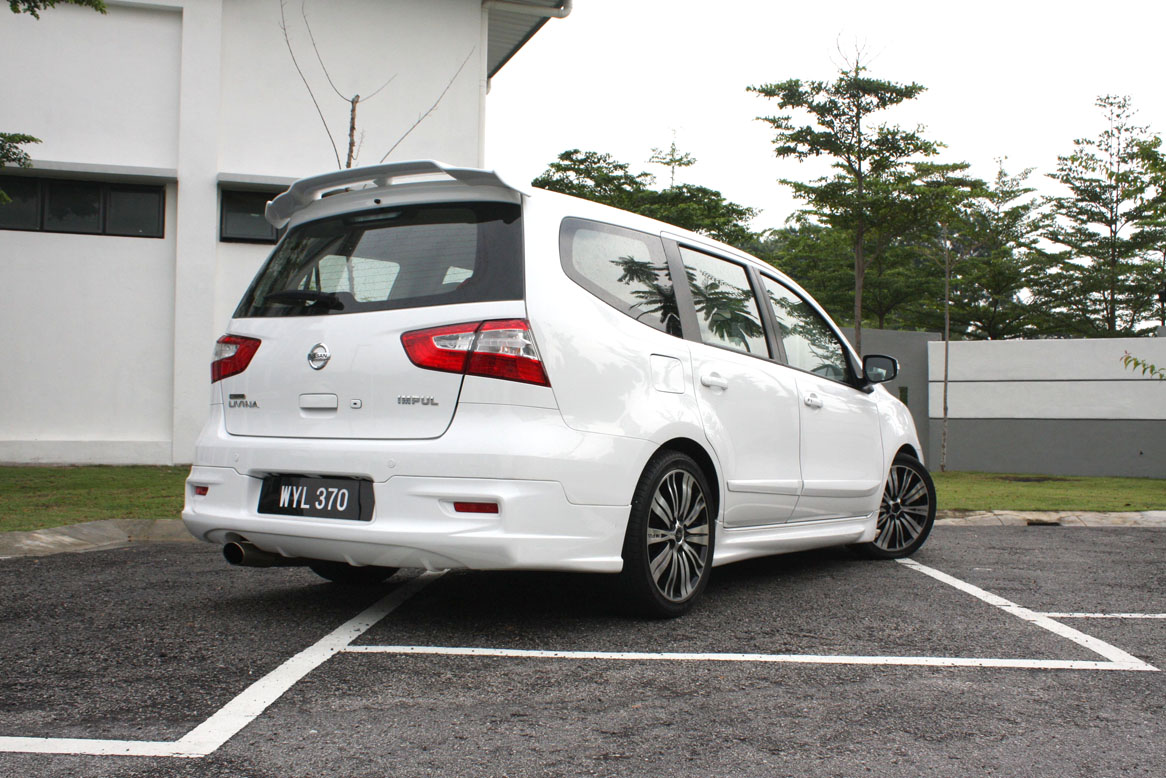 .
The new GL's rear now features a new horizontal tail lamp, creating a wider stance which is complimented well with the IMPUL rear bumper which incorporates a body coloured diffuser
.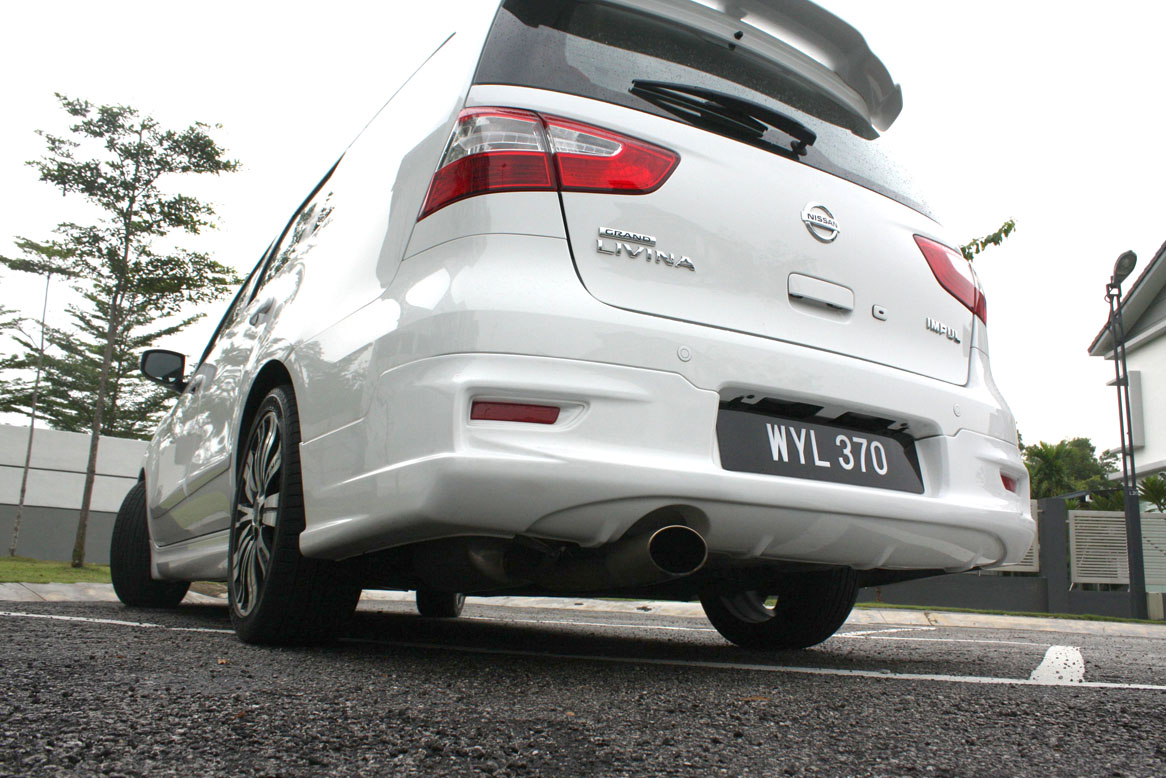 .
The IMPUL Blast 2 exhaust muffler that provides a sharper engine response with a sporty note. Since there isn't a regular GL to benchmark against, can't tell if the engine is more responsive compared to a non-IMPUL version. But the 'sporty note', oh yeah! Definitely! So much that I was once caught wondering which idiot with a modded exhaust was tailgating me while listening to my earphones, only to realise the sound was due to my prodding of the pedals.
.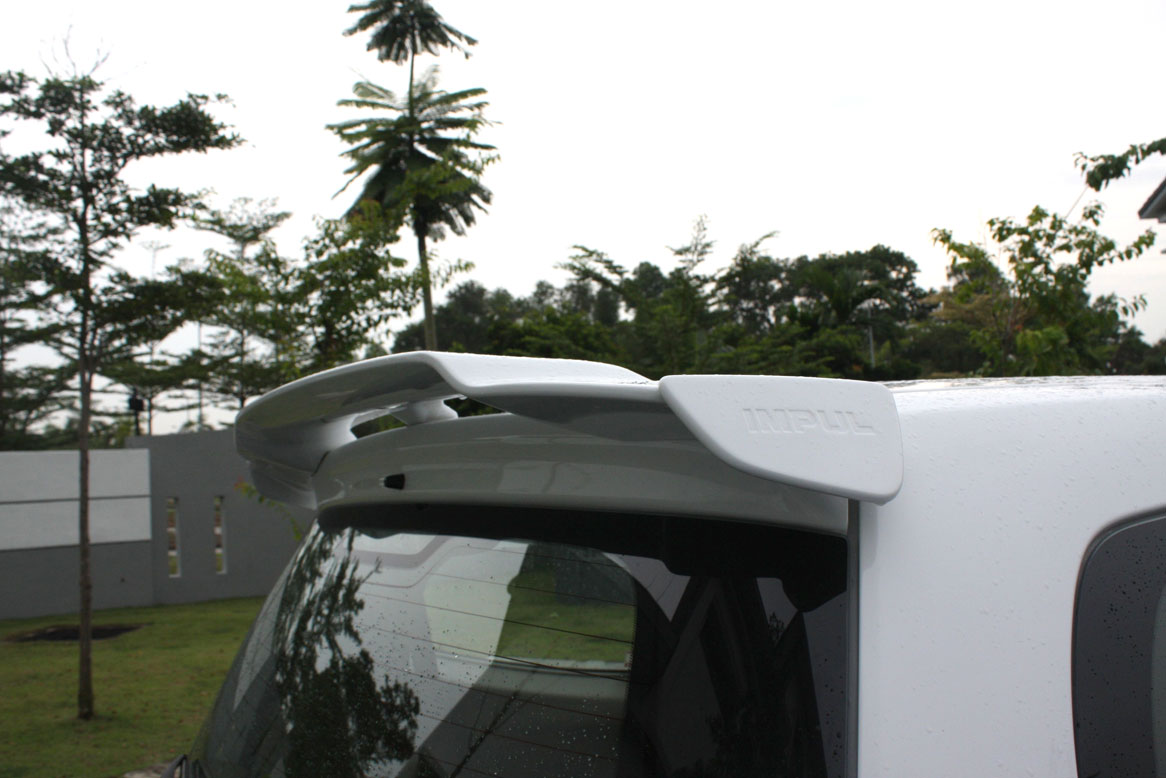 .
Having wings, will fly ….. almost. No really, you don't really need a spoiler for a family car.
.
.
Performance
.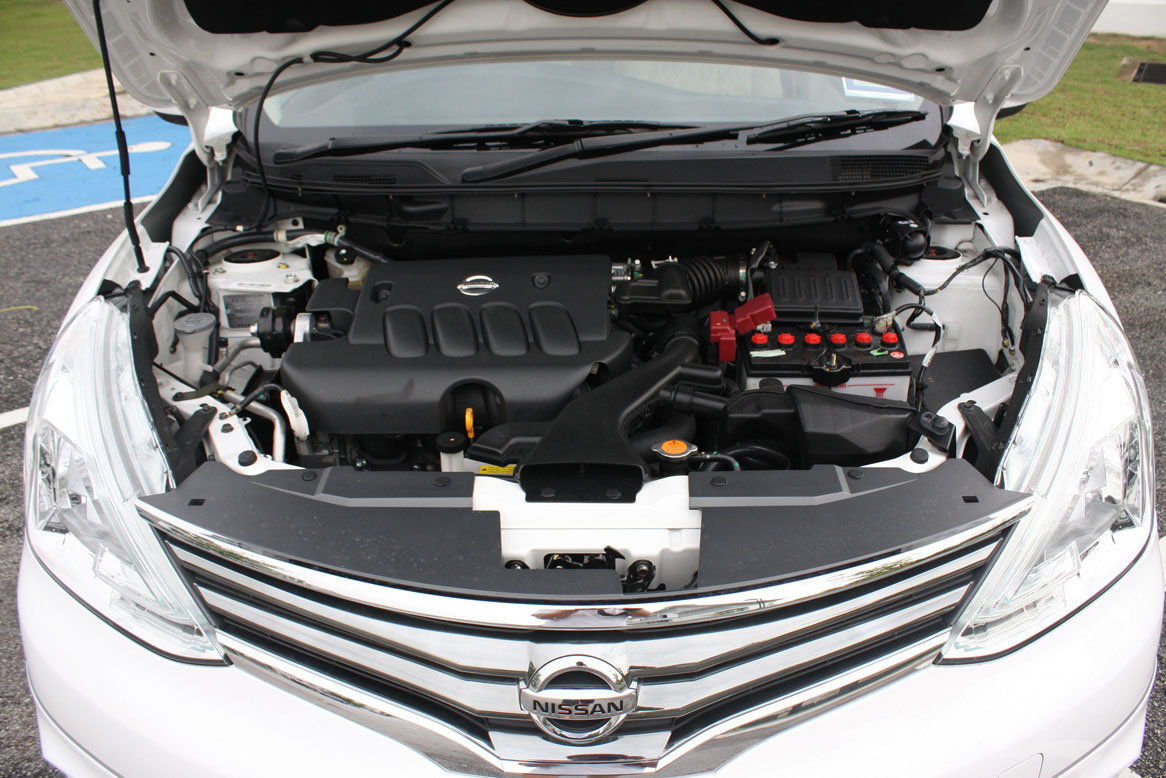 .
There are 2 engine variants offered in the GL here in Malaysia; the MR18DE (as tested here) 1.8litre DOHC 4-cylinder in-line with CVTC & Drive-by-Wire Technology producing 126PS @ 5,200rpm and 174Nm worth of torque @ 4,800rpm and a smaller 1.6litre DOHC with Drive-by-Wire generating 105PS @ 5,200rpm and 150Nm @ 4,400rpm. There are no official 0-100kph per hour from Nissan nor is there a top speed rating but in our time with it, it's not very quick nor very fast, definitely needing more than 10seconds to hit century sprint. But seriously, 0-100 figures for an MPV makes as little sense as knowing the alkali rating of your daily cup of Starbucks coffee.
.
The sports exhaust is said to improve engine response and we feel it does as advertised. Not only is the note livelier, throttle response is good but you'd need to spank the engine to beyond 4,000rpm before you see any real action.
.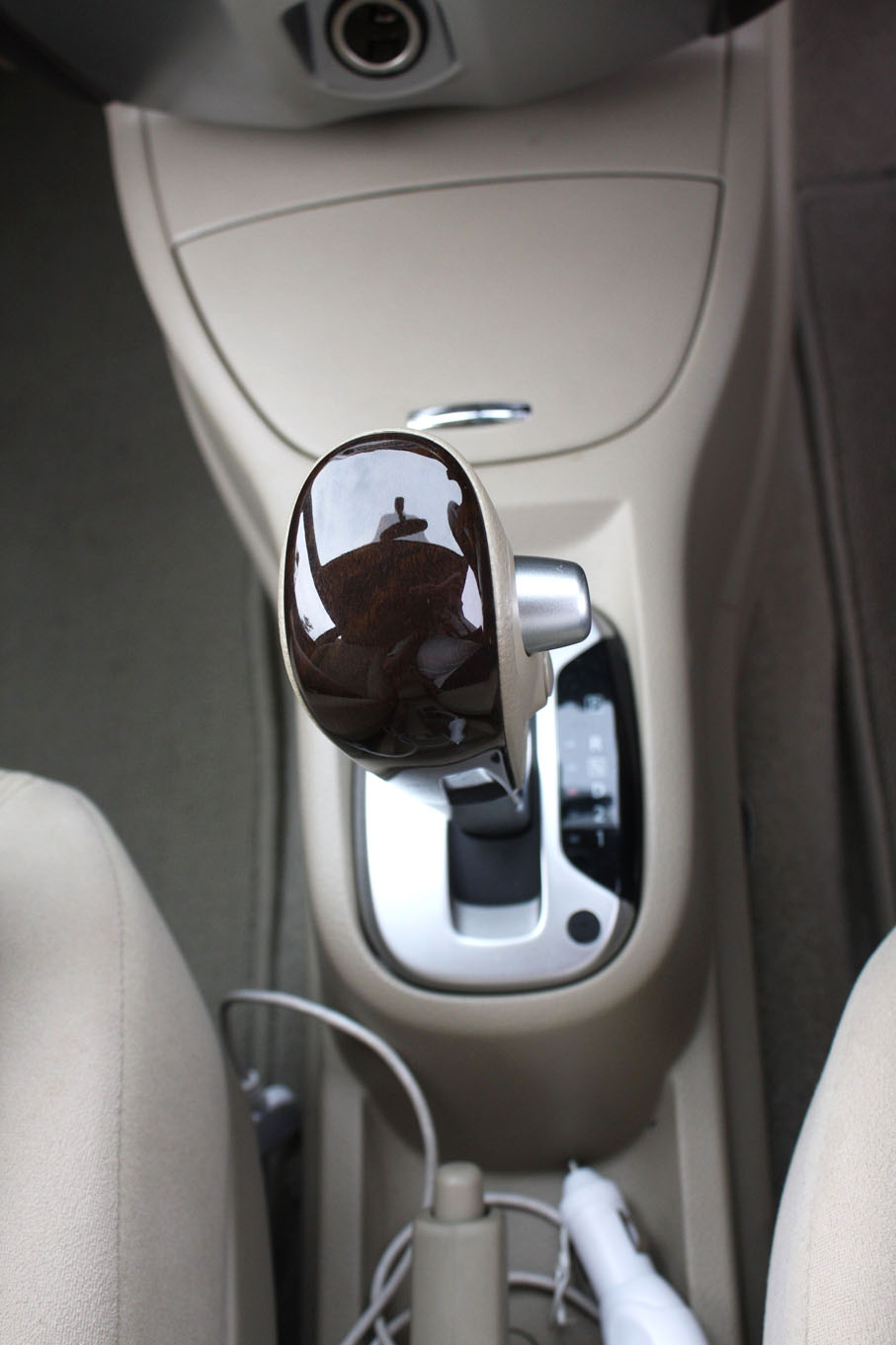 .
The 1.8litre as seen here is paired to an electronically controlled 4-speed automatic with lock-up torque converter whereas the 1.6litre has a choice of either the fore mentioned automatic or a 5-speed manual gearbox.
.
.
Ride and Handling
.
This is where the GL stands out against all other MPVs, particularly those below the RM100k mark. Featuring independent MacPherson struts with stabiliser bar for the front suspension and torsion beam for the rear, the GL has remarkable control at corners. You're seated lower than most other MPVs and the lower center of gravity makes driving around bends more confident inspiring rather than scaring the crap of of your occupants (unless your occupants happens to be kids in which they'll have great fun being tossed about). The sports suspension does a fantastic job at controlling body roll and with the chassis (taken from the Latio) sitting closer to the ground, stability is much improved.
.
Unfortunately, the same strength of the IMPUL suspension is also a weakness when ferrying a full load of people or carrying heavy cargo. The ride becomes bumpy and if not careful, the nice aerokit will become have an intimate physical relationship with potholes and speed bumps, not to mention car park ramps.
.
But as sporty as the IMPUL tuned GL is, understeer will still set in when pushed hard but the good thing is its a lot more tolerant of speed misjudgment before putting you into any semblance of danger. On highways, the car is well mannered although noise insulation isn't very good but that's taking into account the droning noise from the sports exhaust which, for a family MPV isn't a very smart thing to have if comfort and quietness is sought. It's ironic that the sports exhaust taught me how to save fuel – by attempting as much as possible not to step on the gas pedal to avoid the noise.
.
.
Cabin Convenience
.
.
The interior design is function and isn't as drab as some of the competition, thanks to a two-tone colour scheme that brightens the entire cabin. With the IMPUL upgrades being limited to exterior and under the car, there's nothing in here to distinguish it from a regular GL which works just as fine.
.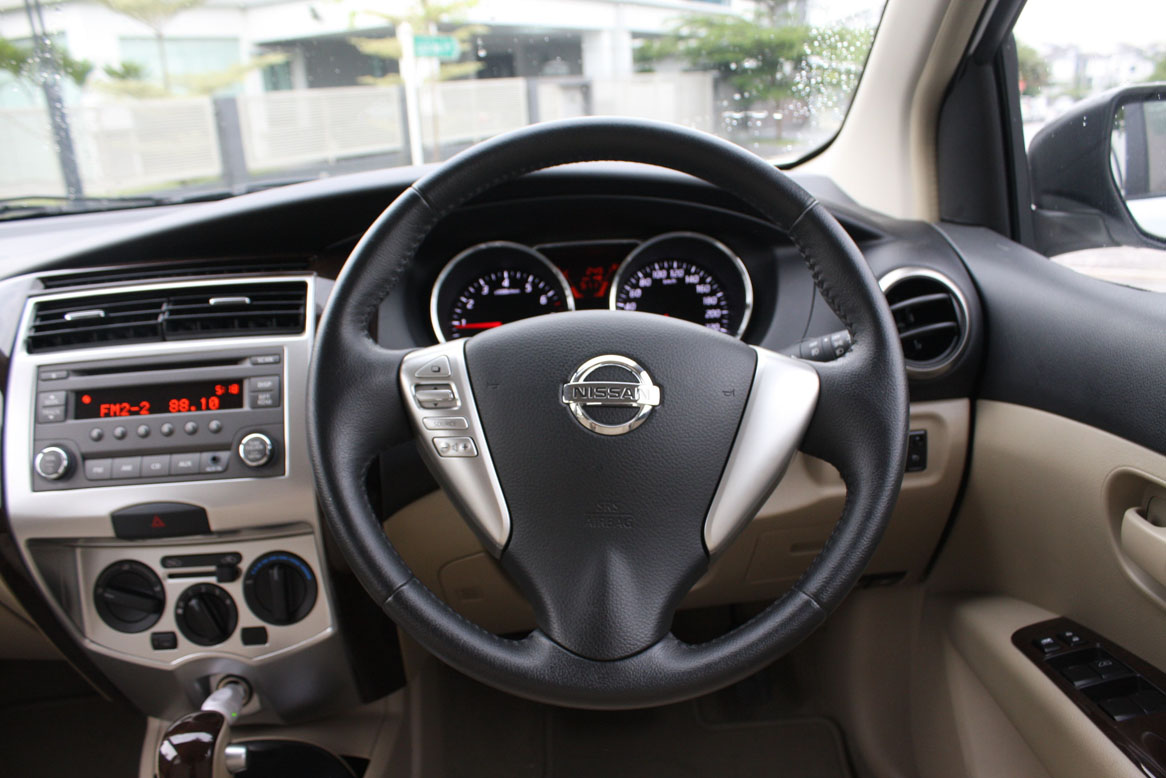 .
The helm is light and easy with audio controls on the left. Sadly, there is no cruise control found here.
.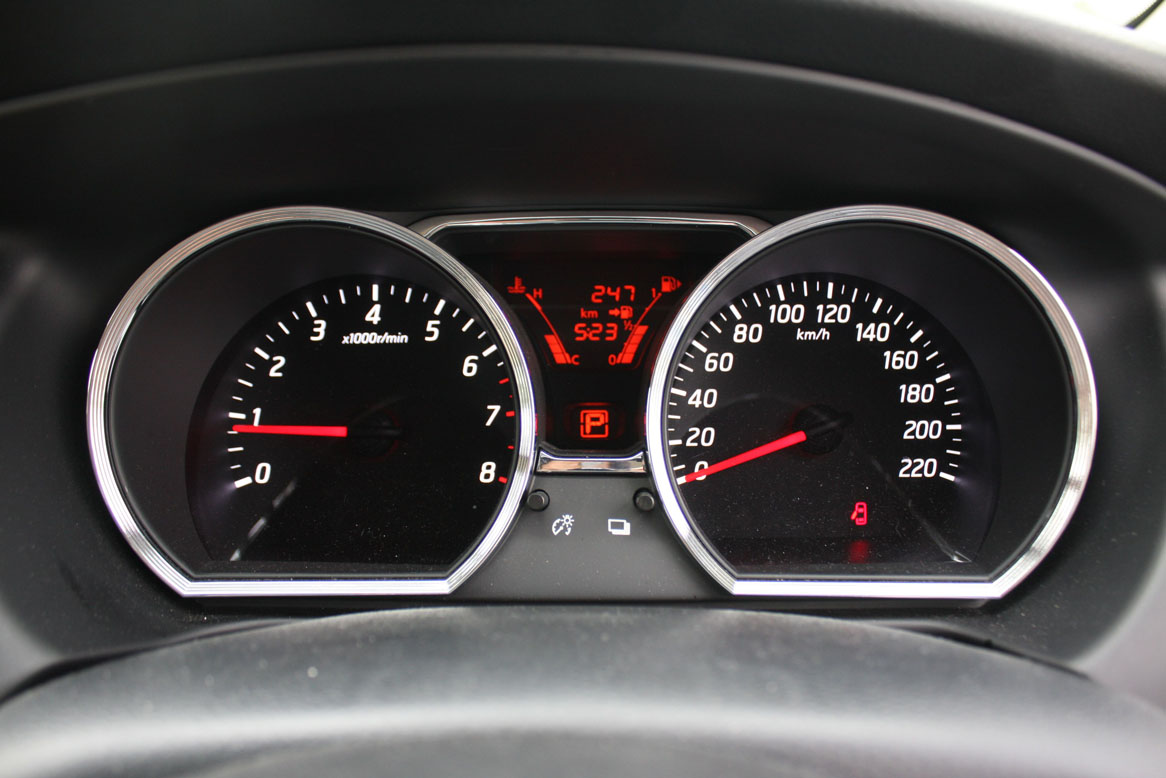 .
The Fine Vision Meter is easy to read and has a Multi Info Display incorporated that displays important driving information such as trip distance, fuel consumption and distance to empty.
.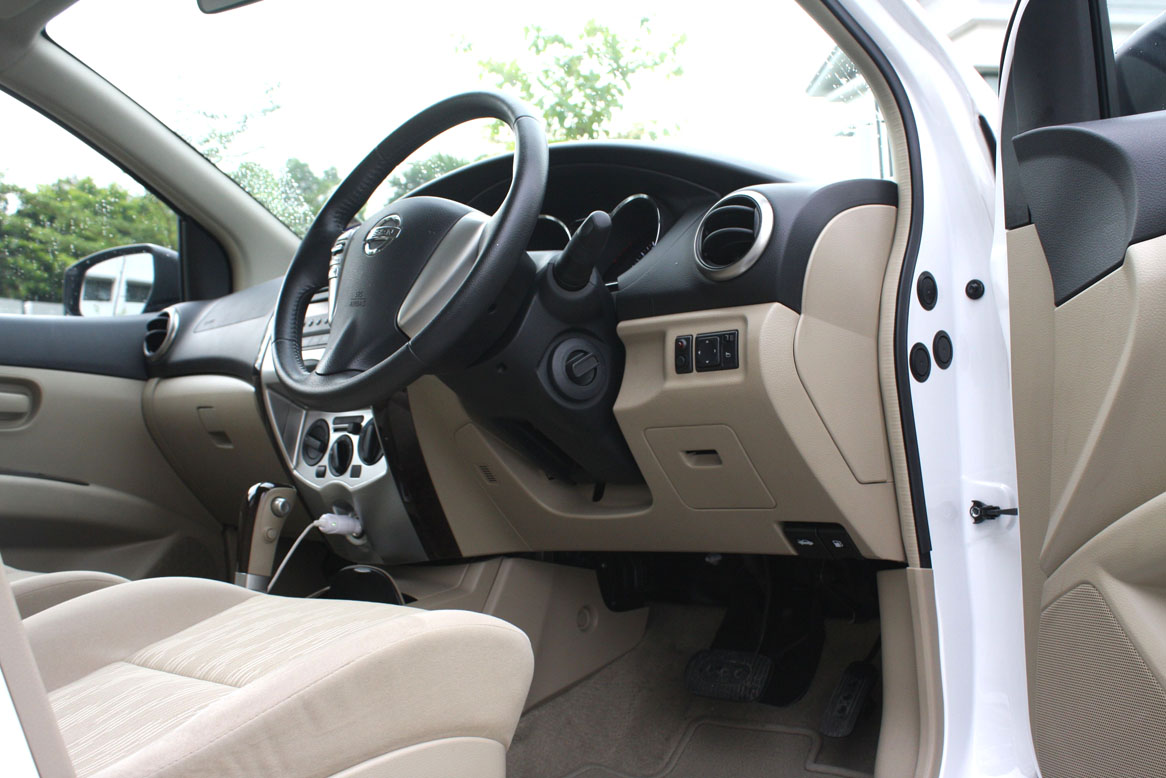 .
The Intelligent Key (i-Key) is 0ne of the key (pun intended) stand out feature of the 1.8litre. The convenience of locking and unlocking your car can be done without the need of ever taking the key out of your pocket or bag. This is a great safety feature particularly since not a small amount of GL drivers belong to the fairer sex.
.
While it does have keyless entry, the GL does not provide you an engine Push Start. Instead, you'll find a start switch located at where the engine start key hole is. It's not a really a big deal as you don't require the key to twist the switch like you would with a normal key.
.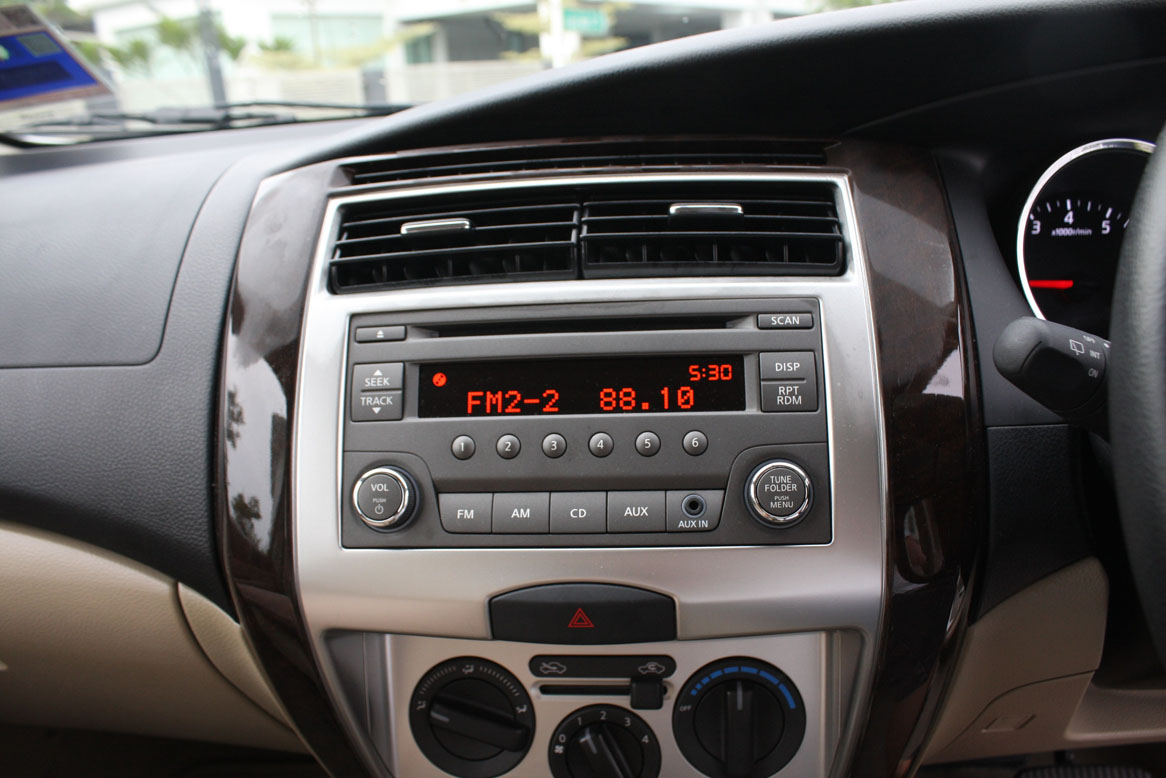 .
The 2 DIN audio system is basic and, as mentioned earlier does not have Bluetooth so wireless audio streaming is not possible with it. There is, however an AUX-in port so you can still listen to your favorite songs stored in your iPod/Smart phones via cable. Sound reproduction in the GL, like the Almera is poor since the speakers are all positioned at the lower door sills so the sound comes up from your feet rather than in your face. Nothing a pair of tweeters mounted on the dash or A pillars can't solve.
.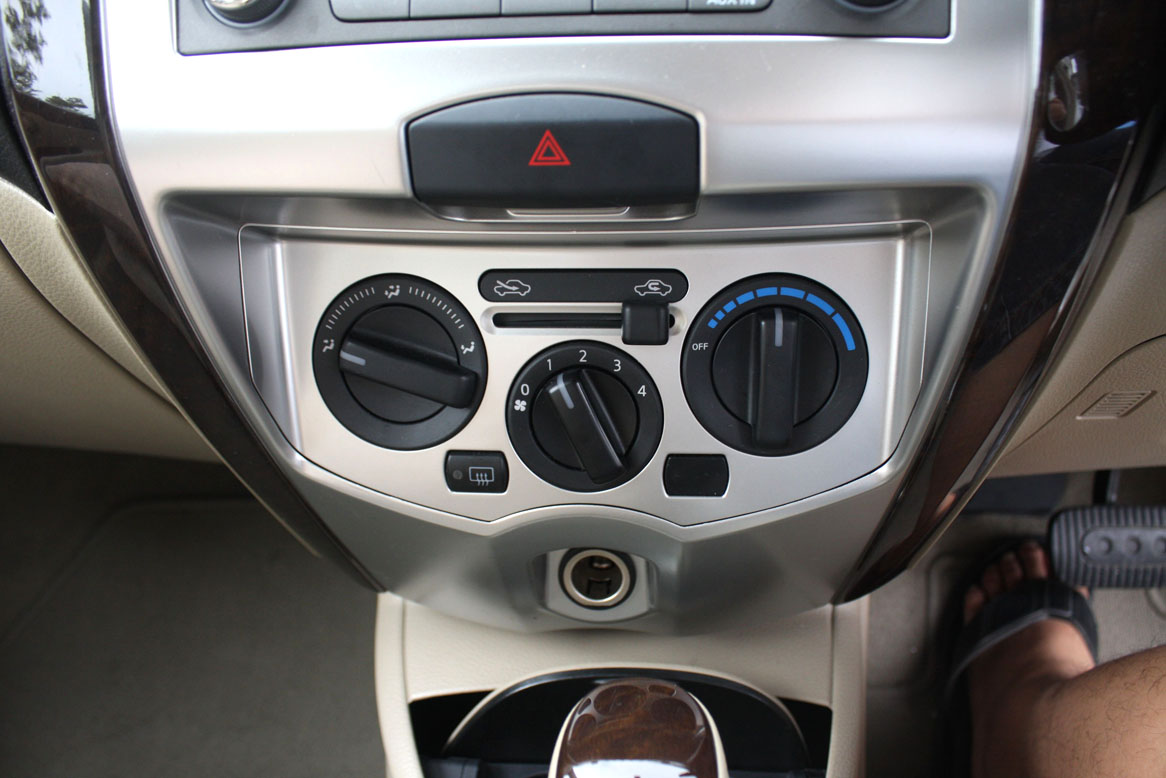 .
Dual zone air conditioning? Automatic air conditioning? Not to be found here. All manual air conditioning but the throughput is very cold.
.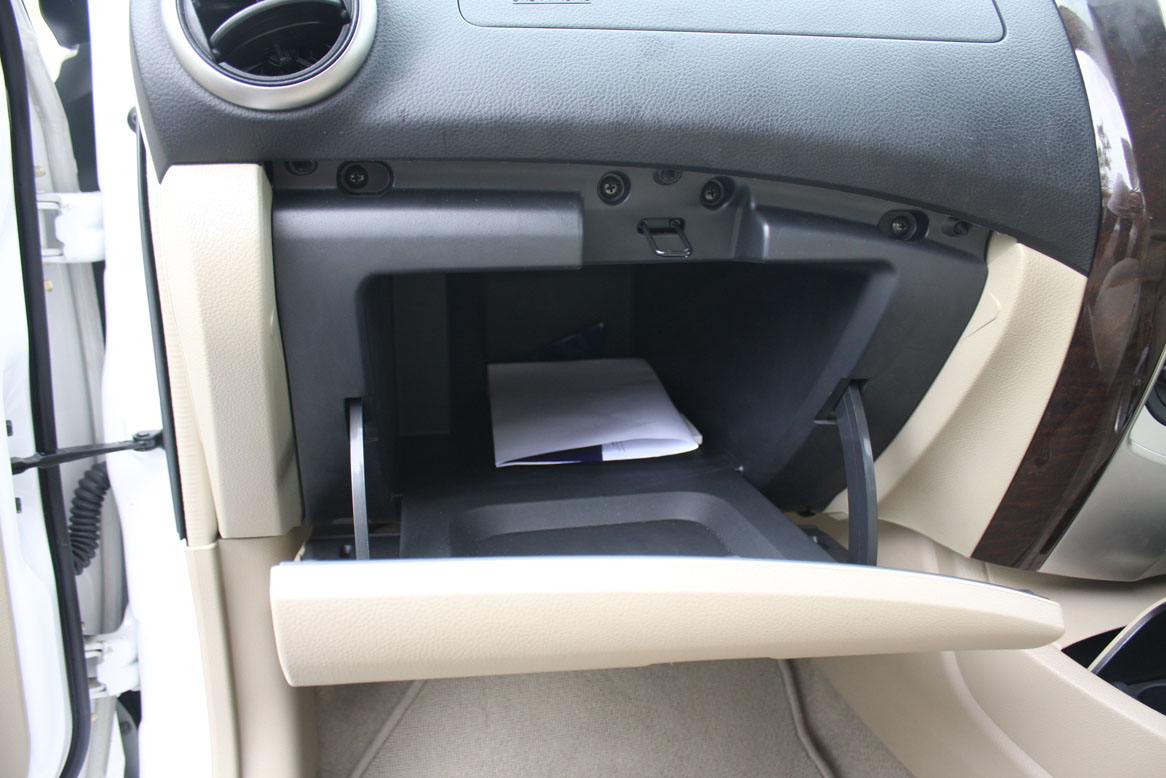 .
Like most Nissan models, the glove compartment is deep so reaching to the end from the driver's side with seatbelt buckled is quite impossible unless you have elastic arm.
.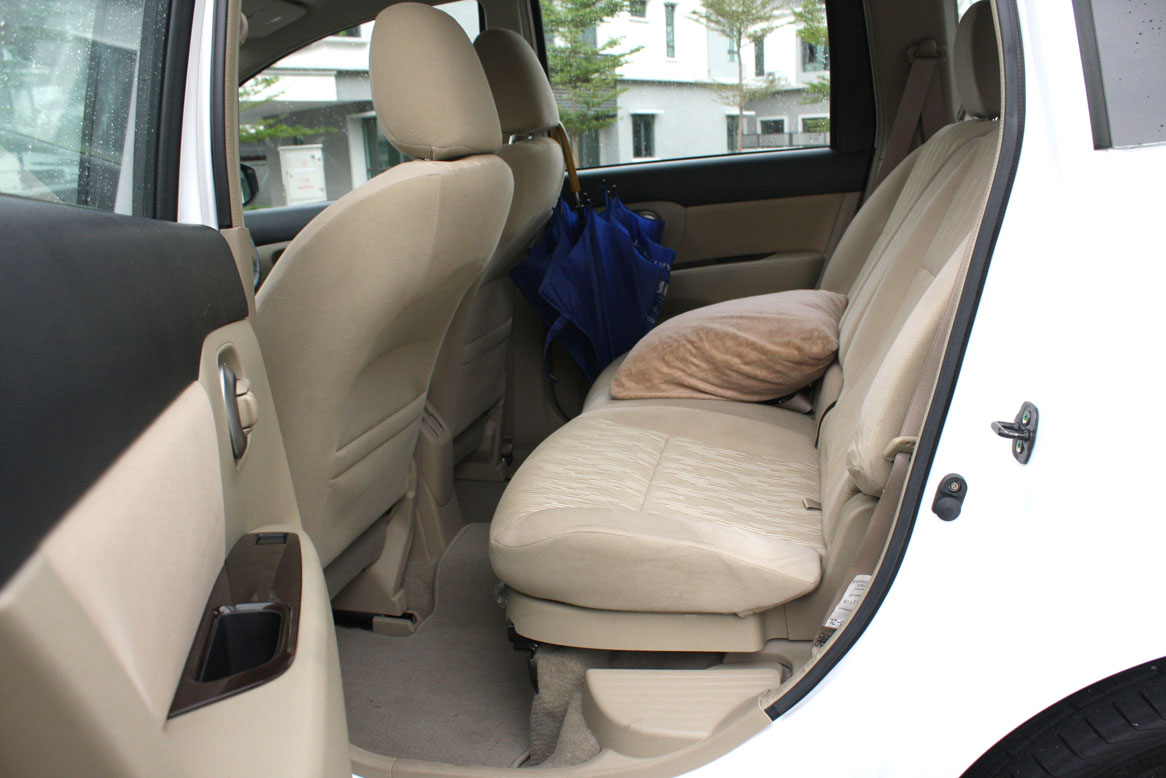 .
Being an MPV, the back rows plays a very important part in any potential buyer's consideration. Like most 7 seaters, the 2nd row  backrest can be inclined by a few degrees for greater comfort.
.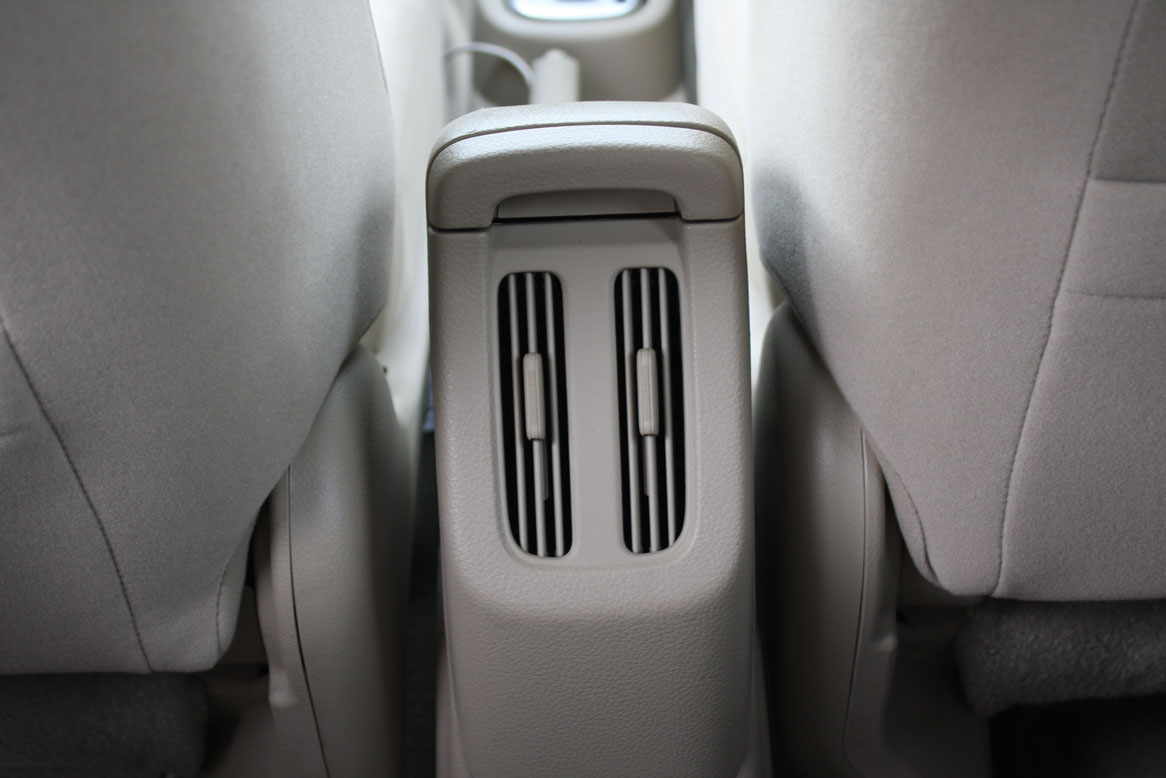 .
Rear passenger's comfort are assured with rear air conditioning vents for the 2nd row. Unfortunately, 3rd row passengers don't get any.
.
.
Cargo space with the 3rd row down is great but without a cover, you'd have the risk of attracting the wrong kind of attention if you place bags in there.
.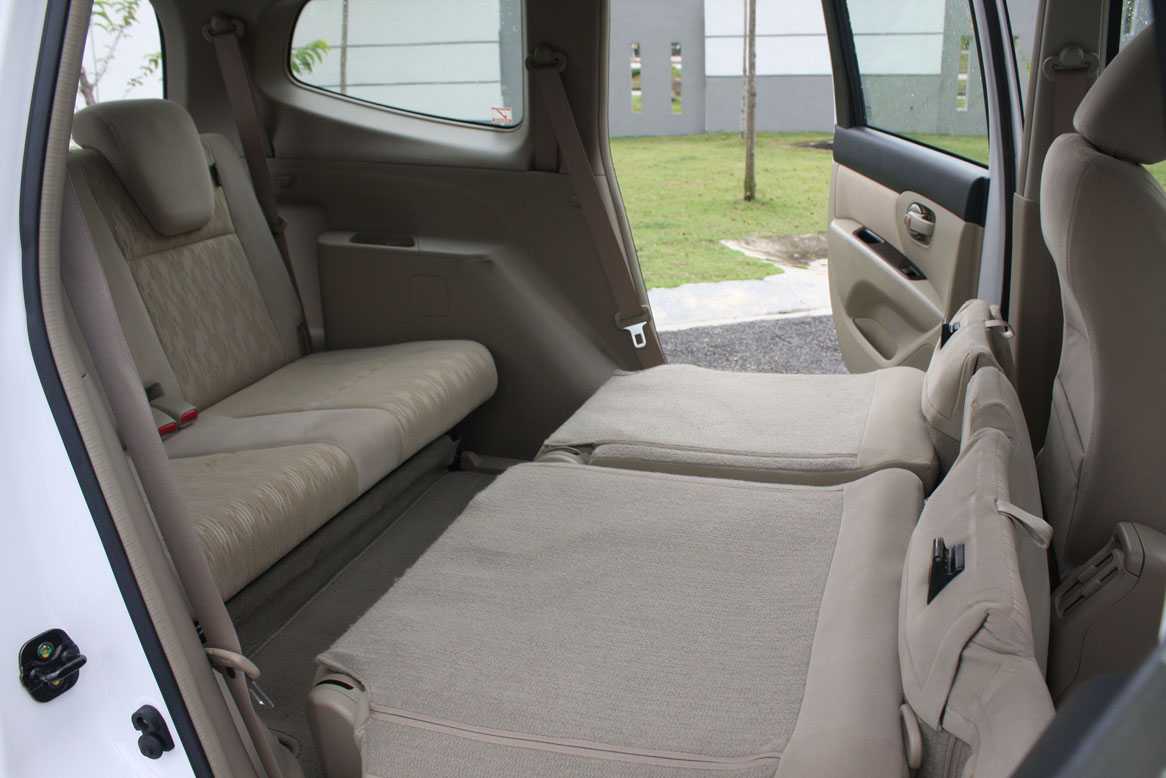 .
Not carry any cargo but wants to maximize cabin space for rear passengers? Fold the 2nd row and you have a makeshift bed
.
.
Just don't expect much space at the back.
.
.
Safety
.
Although the Grand Livina comes in 2 variant forms, safety features is not compromised between them;
Dual front SRS airbags
ABS
EBD
Brake Assist
Body Zone Construction
Seatbelts with Pre-tensioners and Load Limiters
Collapsible steering wheel
Nissan Anti-Theft System
i-Key keyless entry and start
.
.
Specifications
.
Exterior
Halogen headlamps
Wing mirror with LED indicators
Front bumper with fog lights
15″ V-spoke alloy wheels
Rear bumper with reflectors
High mount LED stop lamp
Rear reflector
.
Interior
Fine Vision Meter with MID
2-tone colour scheme & new fabric for seats
New design of steering wheel with audio & MID controls
i-Key – keyless entry and keyless start switch (1.8litre auto)
Wide 2-DIN audio
Flexible seating arrangement
.
.
Ownership and Maintenance
.
The Grand Livina 1.8litre A/T has a price tag of RM99,895.30 whereas the 1.6litre A/T costs RM89,893.50 and 1.6l Manual is RM86,893.50 (OTR inclusive of insurance). It comes with a 3 year warranty (or 100,000km whichever comes first) and a choice of 5 colors including Graphite Blue, Diamond Black, Bronze Gold, Brilliant White and Tungsten Silver.
.
The IMPUL package (as per the test unit) consists of the following:-
Complete Aerokit (front and rear bumper spoiler, side skirts and rear wing spoiler) – RM3,500
IMPUL Sports Suspension System – RM2,800
IMPUL Blast 2 Exhaust Muffler – RM1,800
17″ IMPUL AURA SX-20 Alloy Wheels (4 pcs including center cap & air valve) – RM4,500
Goodyear Eagle F1 Directional 5 (4 pcs) – RM1,800
.
So is it worth it? For the Grand Livina, it certainly deserves being the best selling non-national MPV in the market today. While versatility of a 7 seater isn't unique to it, its handling and performance remains as one of the better units today. Just one thing; if you're coming from a family of 4 or more, you might want to think twice with the IMPUL package. If you're young and wants something hip and spacious, by all means the white IMPUL tuned unit has all the road presence you'll ever need in an MPV
.
.
.