The All-New third generation Tucson has just been launched and it's quite the urban SUV looker. The locally assembled C-SUV Tucson is available in a 2WD Nu 2.0 MPI engine with two variants to select from – the Elegance and the Executive.
Mr Lau Yit Mun, the Managing Director of Hyundai-Sime Darby Motors (HSDM) expects the all-new Tucson to boost Hyundai's sales in Malaysia with its new sporty bold design, upgraded features and a growing demand for SUVs in Malaysia.
"Hyundai's innovative design has never failed to impress car enthusiasts. The launch of the all-new Tucson demonstrates Hyundai's design and technological capabilities in producing yet another game-changing product." said Mr Lau.
Design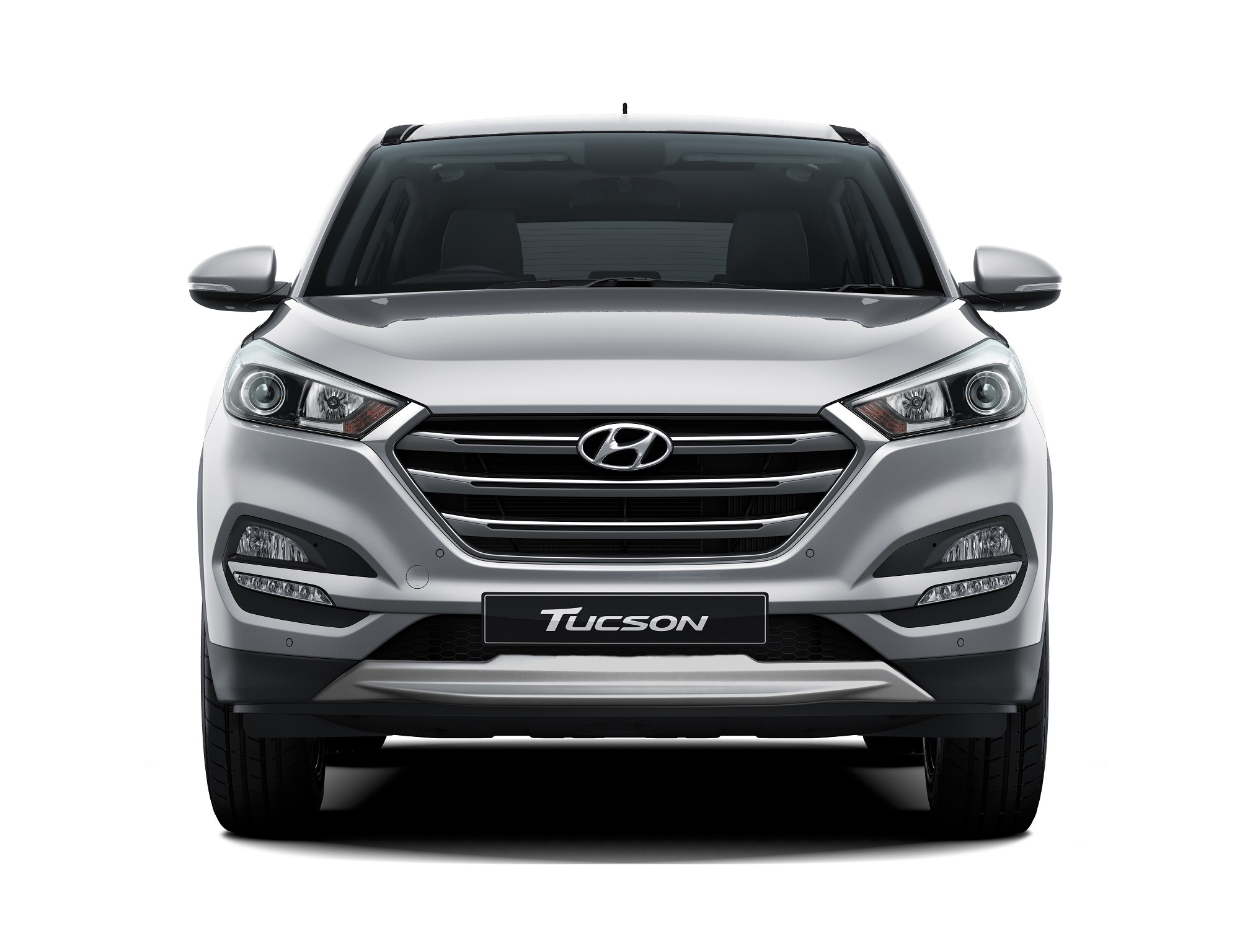 Designed based on Hyundai's Fluidic Sculpture 2.0 design theme, the Tucson employs refined aesthetics with sculpted body forms and sporty contours for an athletic, bold and striking appearance. The front of the All-New Tucson is dominated by the Hyundai signature hexagonal front grille, which connects to the headlamps with LED Positioning Lamps to create a distinctive identity. A wing-shaped appearance to the front bumper, which incorporates the LED daytime running lights, gives the car a unique style and provides a visual reference for the car's wide track.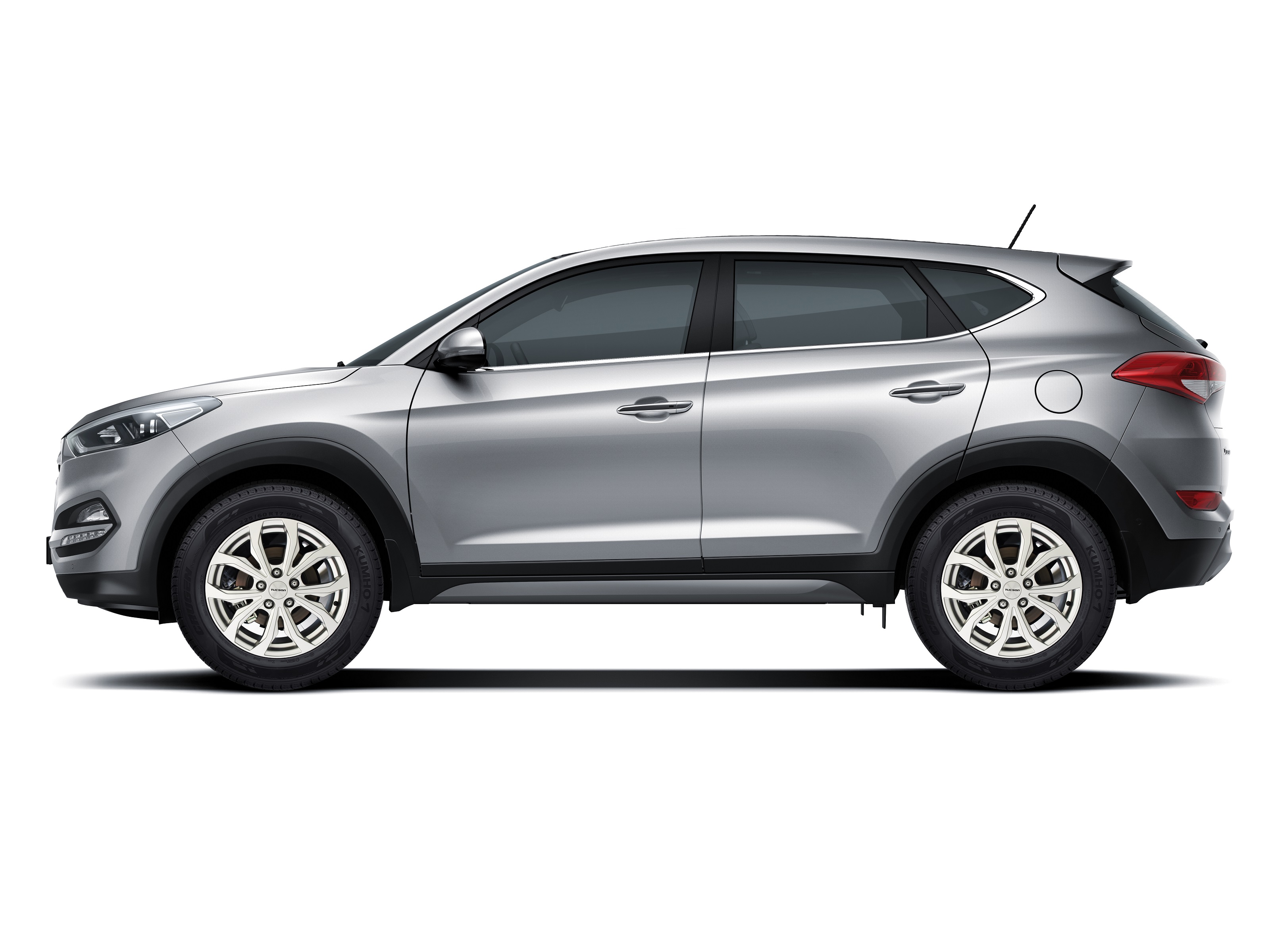 By moving the A-pillar back, it becomes visually disconnected from the long bonnet, accentuating the sleek profile. The directional shape of the wheel arches contributes to the agile and dynamic appearance, even at standstill. The expressive 'Z' character-line above the rear wheel arches creates a sculptural side profile and a powerful stance. The rear has a clean design with horizontal lines that flow from the rear wheel arches and accented by slim taillights giving it a refined sophisticated look. The rear angle also conveys stability and a wide, sporty stance, for agility both on and off-road.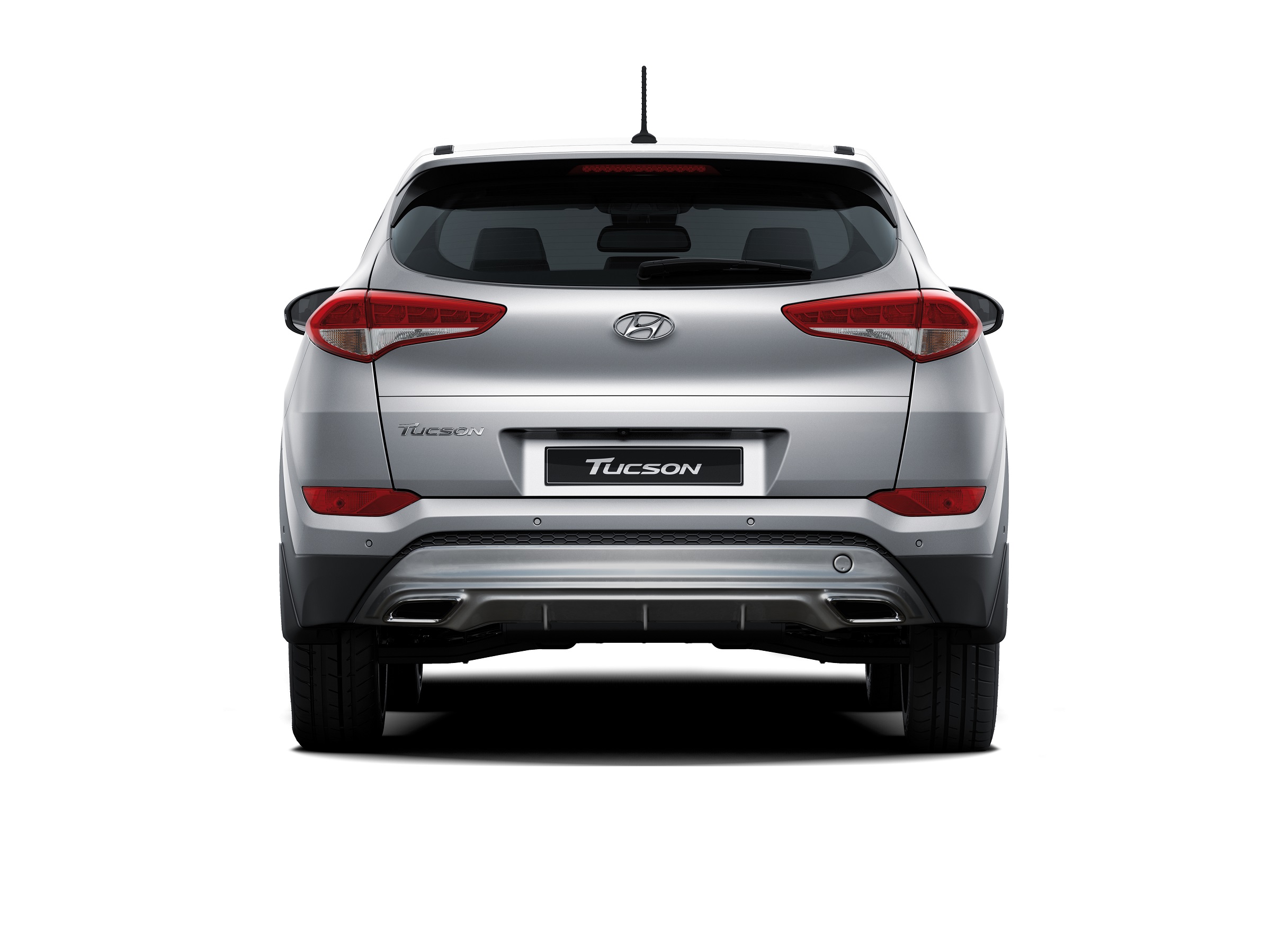 A bevel-cut chrome exhaust tip and a standard rear spoiler adds even more sporty cues from the rear view.
Tucson's lower coefficient of drag was achieved through a special aerodynamic design focus on the A-pillar design, rear spoiler side trim and underbody panels, all of which reduce air vortex and resulting aerodynamic drag.
Performance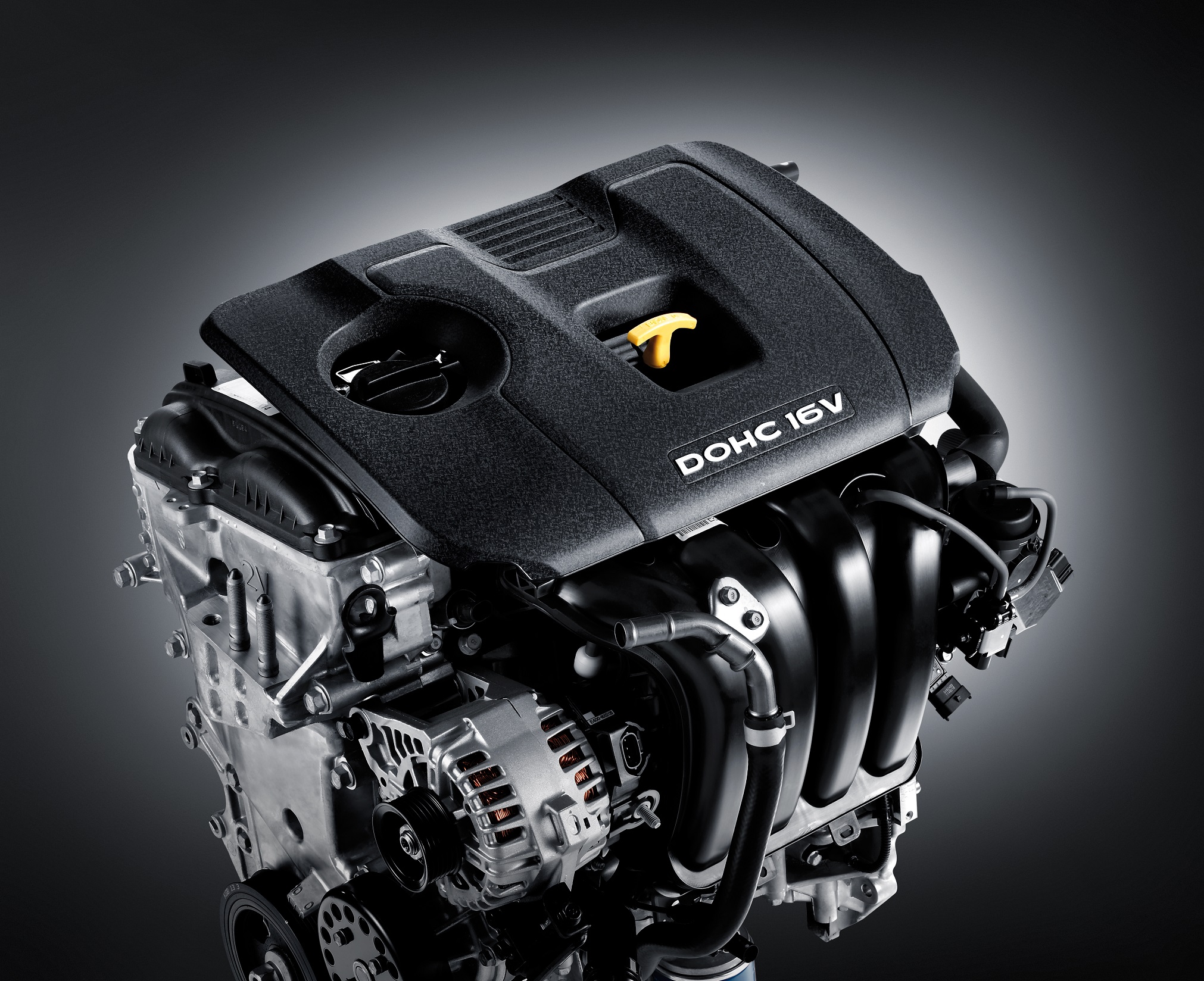 The Tucson maintains the Nu 2.0 MPi engine with a direct-injected four-cylinder powerplant that produces 155 ps and 192 Nm torque. With a body weight of 1,435kg, the Tucson delivers the best power to weight ratio in its class.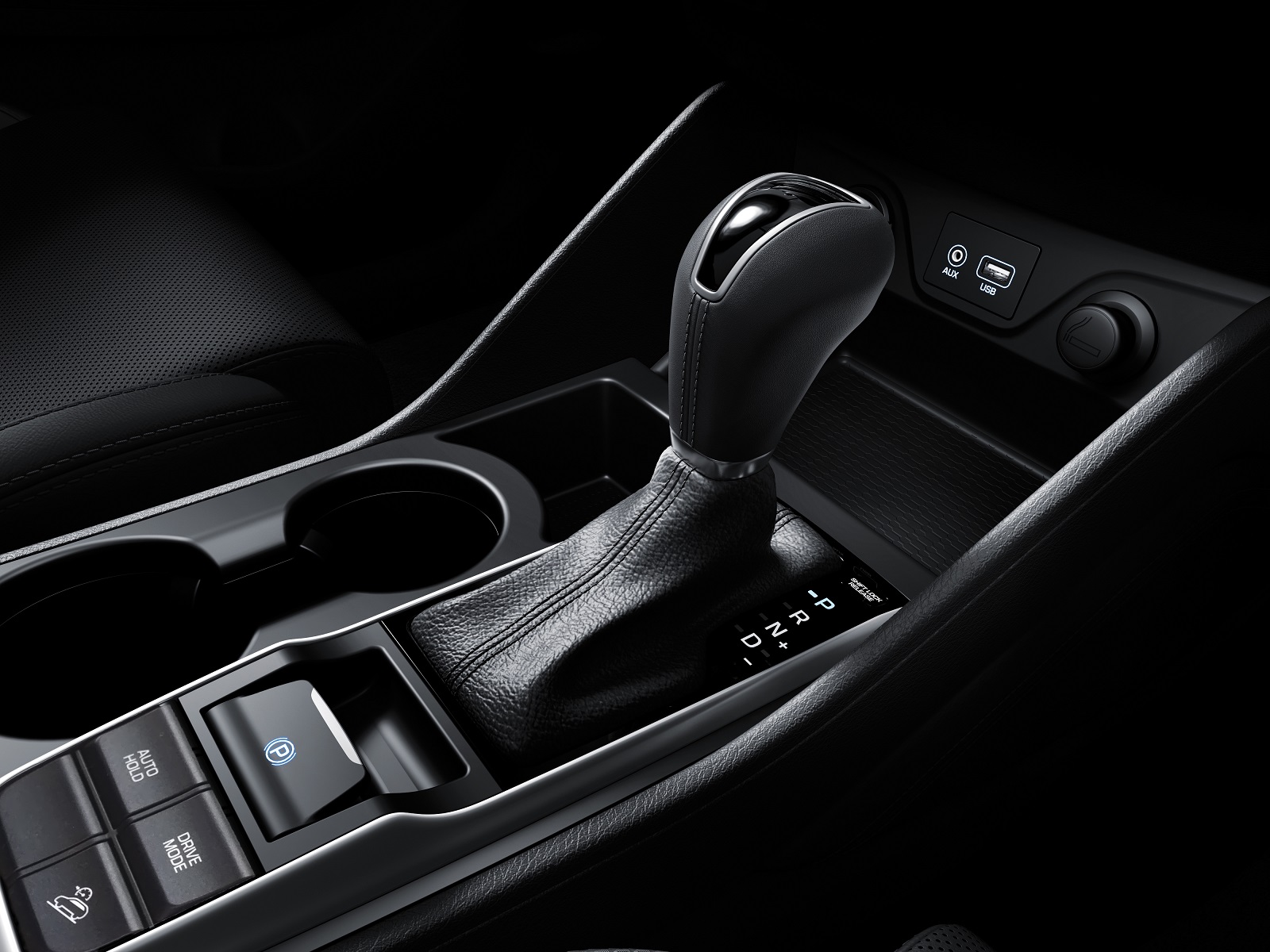 Coupled with a six-speed automatic transmission that offers SHIFTRONIC™ manual shifting mode as well as an overdrive lock-up torque converter, higher fuel economy at highway speeds can be achieved.
Ride and Handling
The all-new Tucson is longer (+3.0 inch), wider (+1.1 inch) and has a longer wheelbase (+1.2 inch) than the previous model for greater interior volume and versatility. Overall, cargo room has been increased to 31.0 cubic feet (from 25.7), up more than five cubic feet over the previous model. The rear lift gate opening has been enlarged in every dimension, for greater cargo flexibility. The 60/40 rear seatbacks have a greater range of adjustable recline for varying combinations of passengers and cargo, with an increased available recline of 37 degrees compared with 28 degrees for the previous model.
The Tucson's motor-driven power steering is more efficient and quieter than traditional hydraulic systems by reducing parasitic losses from ancillary belts and their continual drag on the powertrain. Furthermore, the steering system has been upgraded for more precise and rapid adjustments in steering feel with changing driving conditions. The steering wheel itself now offers a wider range of tilt and telescopic adjustment for greater driver comfort.
The entire Tucson chassis is more rigid, now using more than 50 percent Advanced High Strength steel compared with 18 percent for the former model. The new Tucson also benefits from strategic use of structural adhesives at higher stress points on the chassis and more extensive use of hot-stamping methods for greater rigidity. The structure also uses four-point bushing mounts for improved comfort and reduced road noise.
The Tucson suspension has been enhanced for more precise handling without sacrificing ride comfort. The front suspension is a MacPherson strut design, with coil springs, gas-filled shock absorbers and a 24.7 mm stabiliser bar. The rear suspension is an independent, multi-link design, now with dual lower arms for optimal ride comfort and body control. Overall, front and rear suspension setups are now 20 percent stiffer than the outgoing Tucson's.
Rear suspension control arms have been lengthened to minimise camber and toe changes throughout the suspension travel range, which has been increased to better absorb larger impacts. In addition, the jounce bumpers now use a more sophisticated, hydraulic-type design, for more refined responses over larger road impacts. Suspension bushings are now composed of a higher-dampening synthetic rubber that is 30 percent stiffer for smoother ride characteristics when compared with conventional rubber.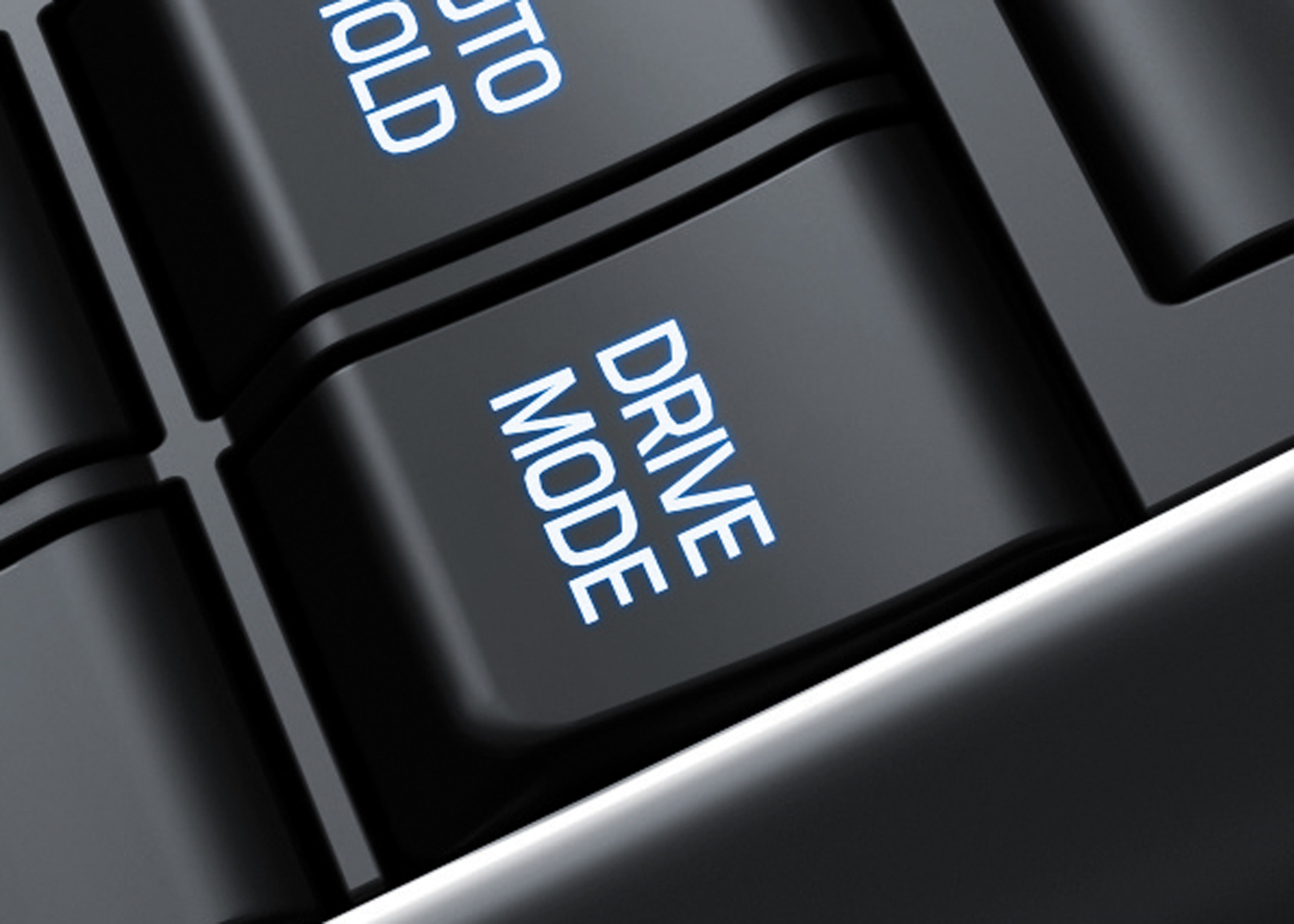 The Tucson also offers a choice of three Drive Mode selections i.e normal, sports and eco to match the drivers' mood and driving conditions.
To improve NVH characteristics, the all-new Tucson has applied a number of sound dampening and insulation measures, such as:
Engine mounts have been enlarged to better absorb engine vibrations.
Rear cross-members have changed from a direct-mount design to a bushing-mount design.
Sound insulation materials have been added to inner fenders, underbody, instrument panel, transmission tunnel and all cabin pillars.
Using 335 feet of structural adhesive to insulate against road noise, where the previous model used none.
Door latch mechanisms were extensively refined, with lower noise, pull resistance, internal friction and great closure damping.
To lower wind noise in the cabin, aerodynamics have been improved to 0.33 Cd, a 0.02 lower coefficient of drag (Cd) than the former model.
Cabin Convenience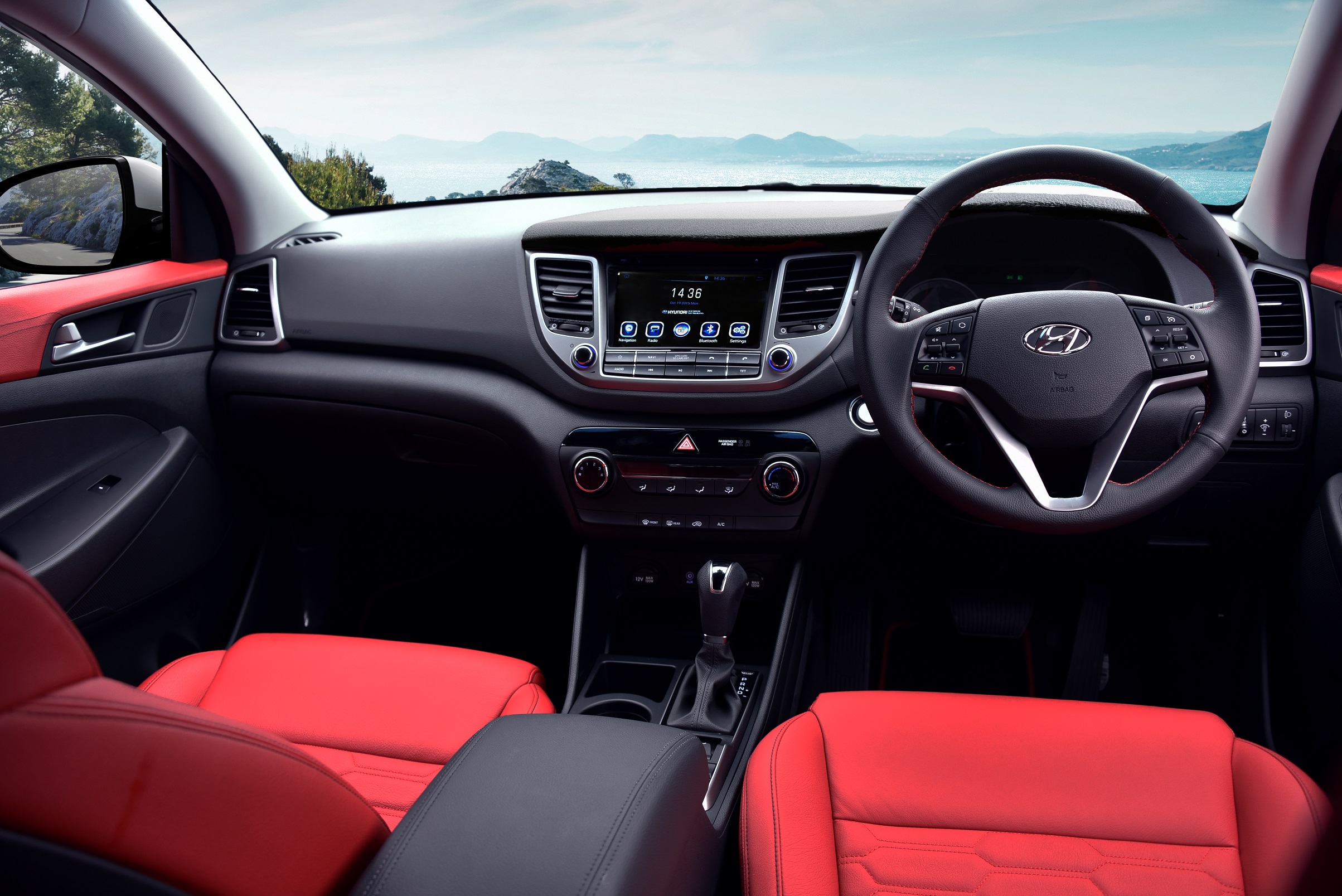 On the inside, a premium wrapped instrument panel will be offered, with extra-wide instrument panel contours to enhance occupants' overall sense of interior roominess. A stitched, soft-touch pad is located near the driver's right knee, for better comfort during long commutes or spirited cornering. Interior touch points have been upgraded with premium, soft-touch materials and all interior switchgear have a more refined feel during operation.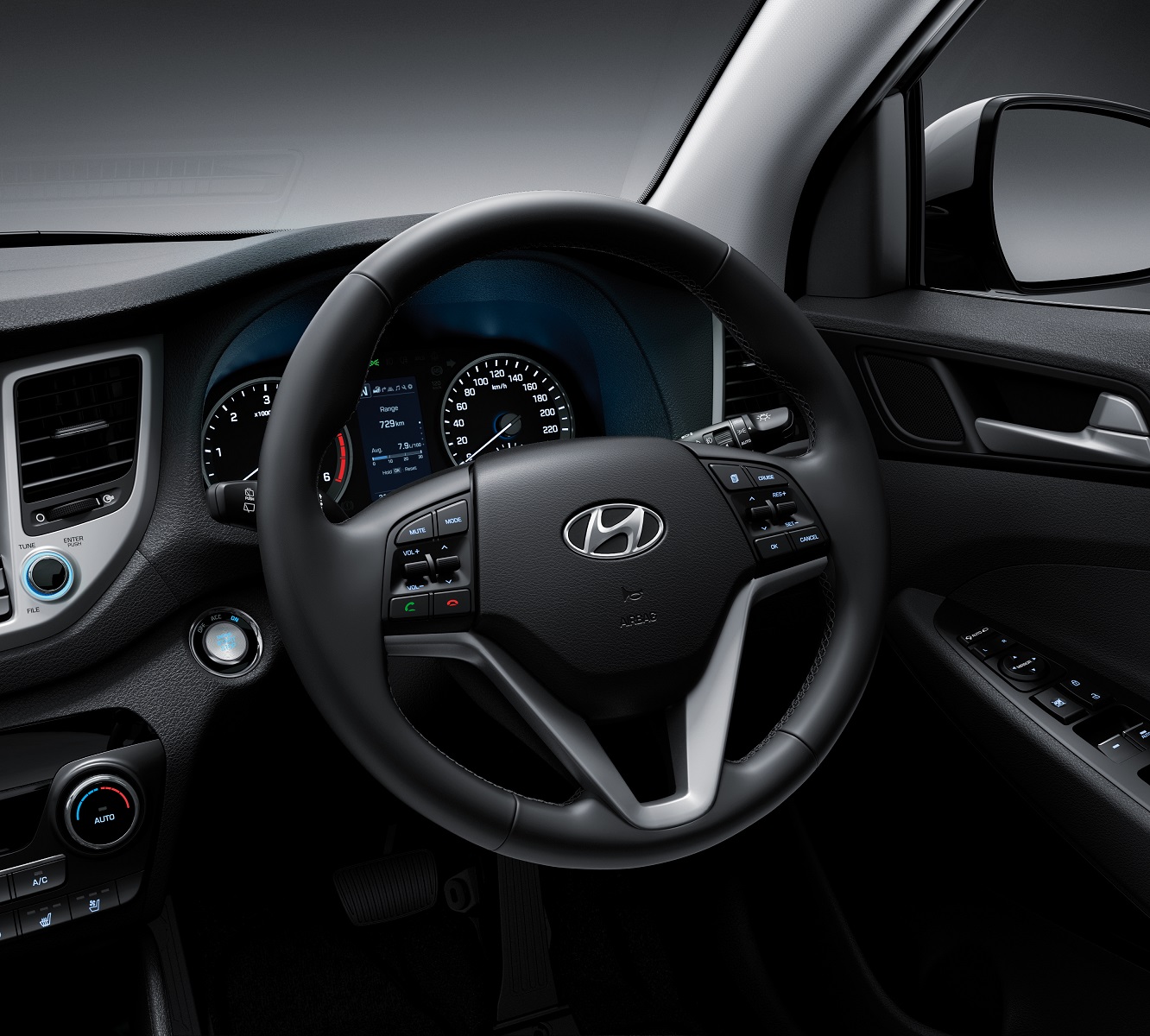 In addition, the steering wheel's spoke is reshaped with a cross-cut view (an irregular shape) and the diameter is reduced by 10mm to improve handling and grip. All remote control switches are grouped within easy reach to enhance comfort and provide better control. The hand-resting area is also enlarged to provide greater comfort while driving. Steering feel has also been enhanced with an improved motor-driven power steering system and extensive use of lightweight, rigid aluminium for the rack assembly, for greater precision and feedback. Overall friction for the steering system has been reduced by more than 20 percent compared with the previous model.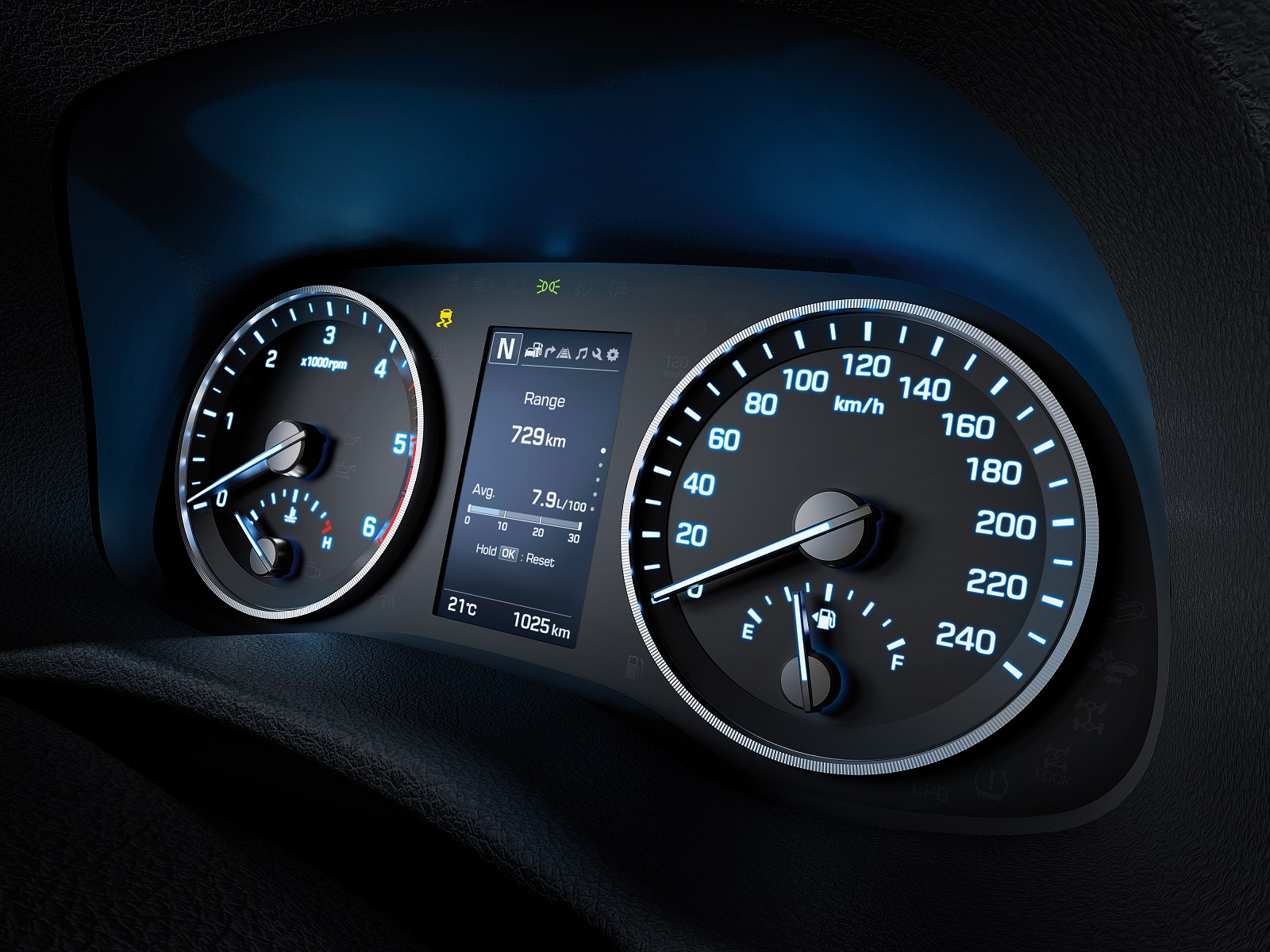 .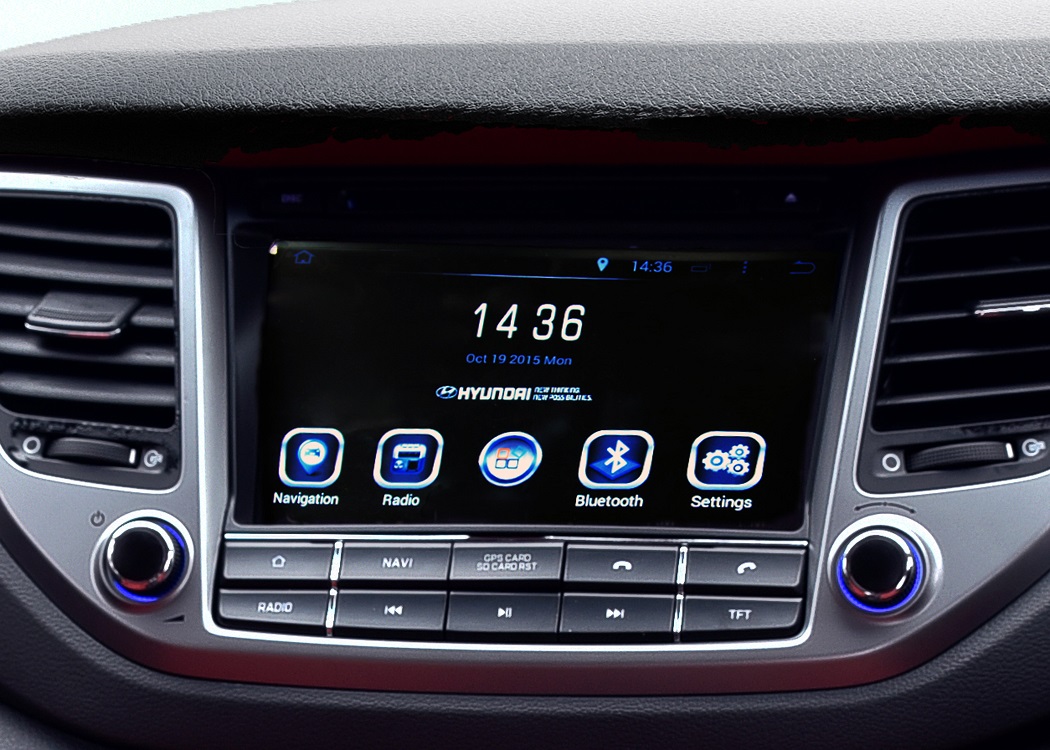 Android-powered Audio Visual Navigation system is featured in the Executive variant.
.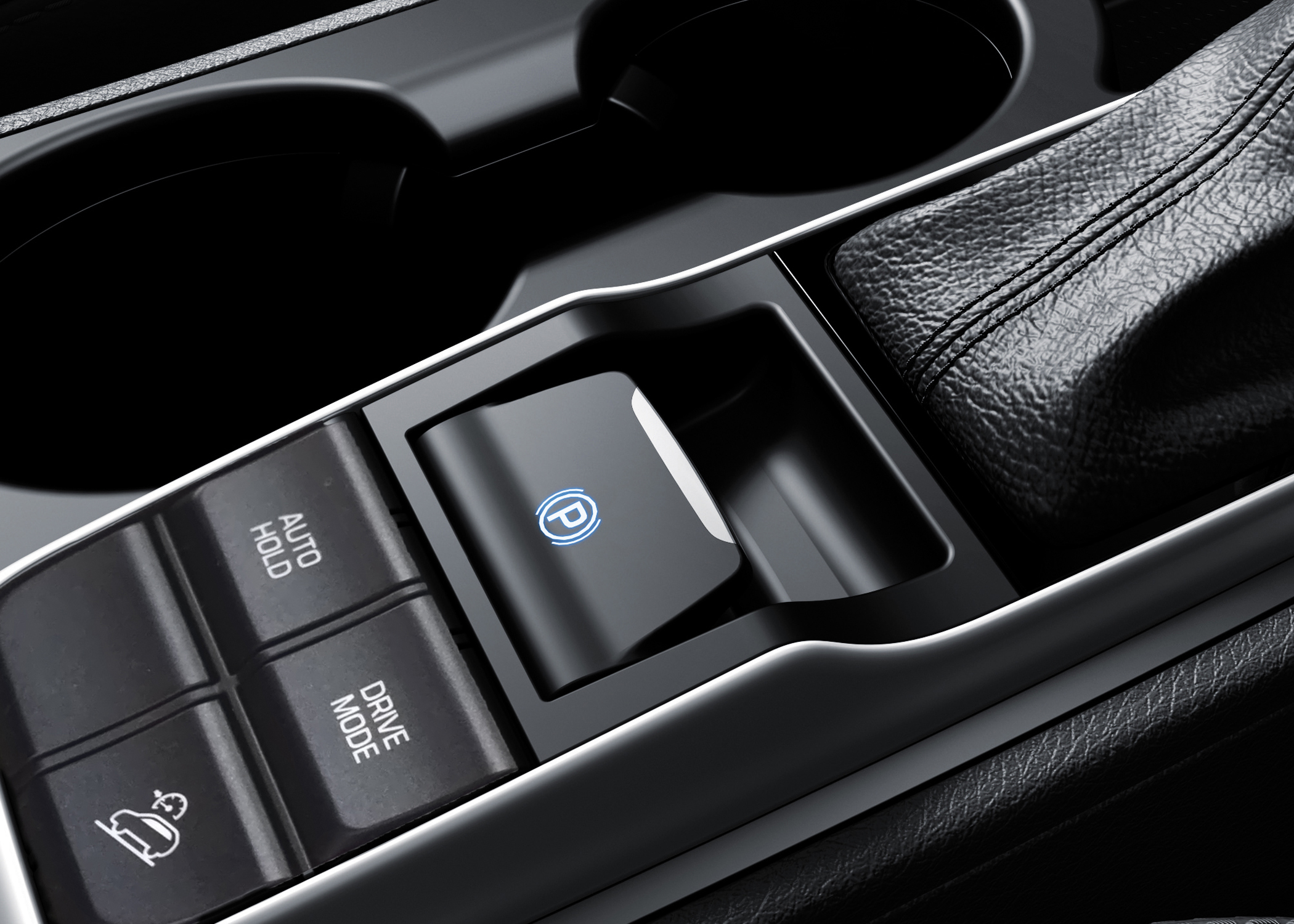 Electric Parking Brake is found in the Executive spec. Elegance makes do with hand brake.
.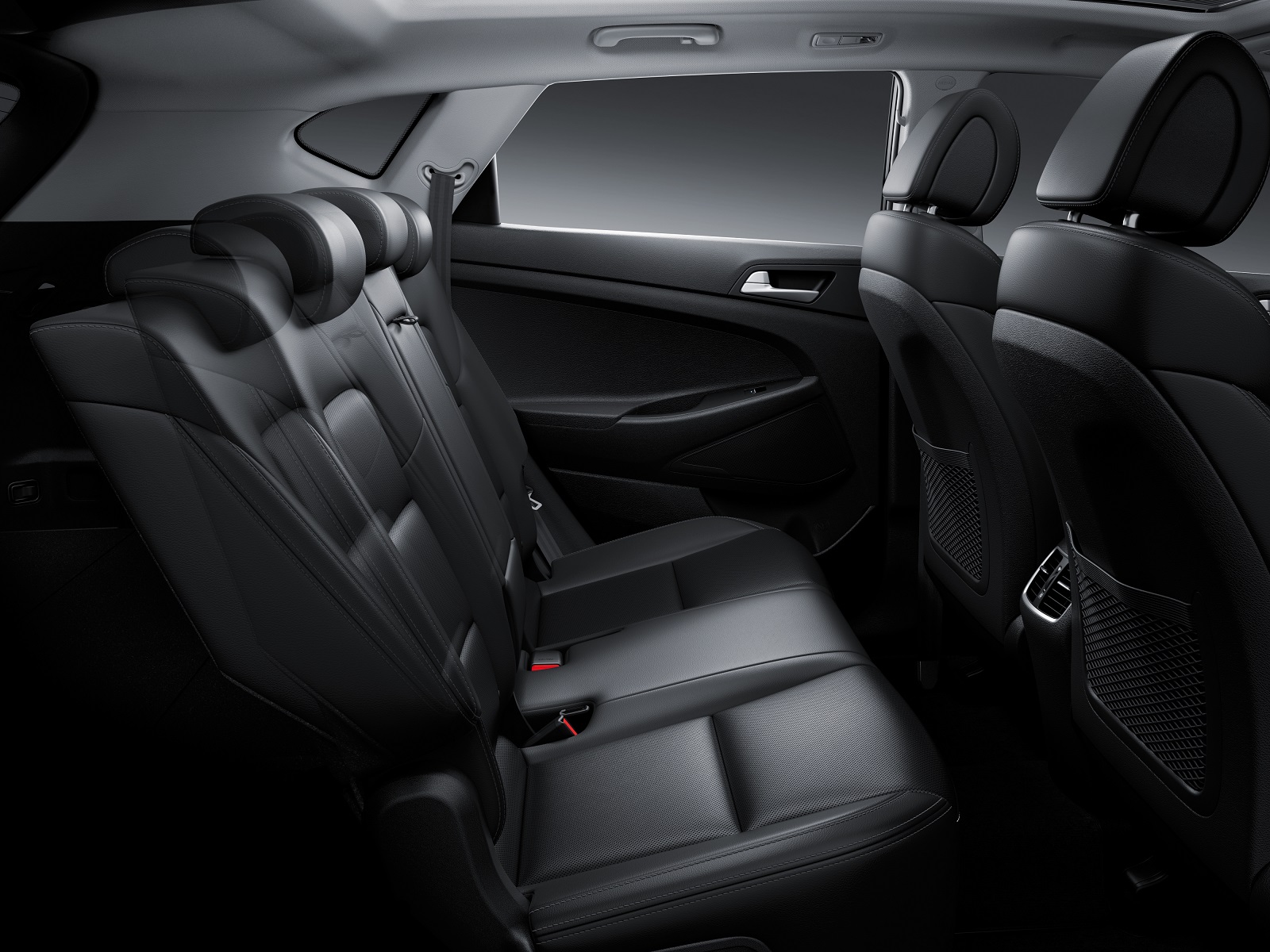 Rear 60:40 split folding rear seats can be reclined by a few degrees for better rear passenger comfort.
.
Flexibility in cargo space – with the rear seats up, you can get 488litres of space. The rear seats can be folded down almost flat.
Safety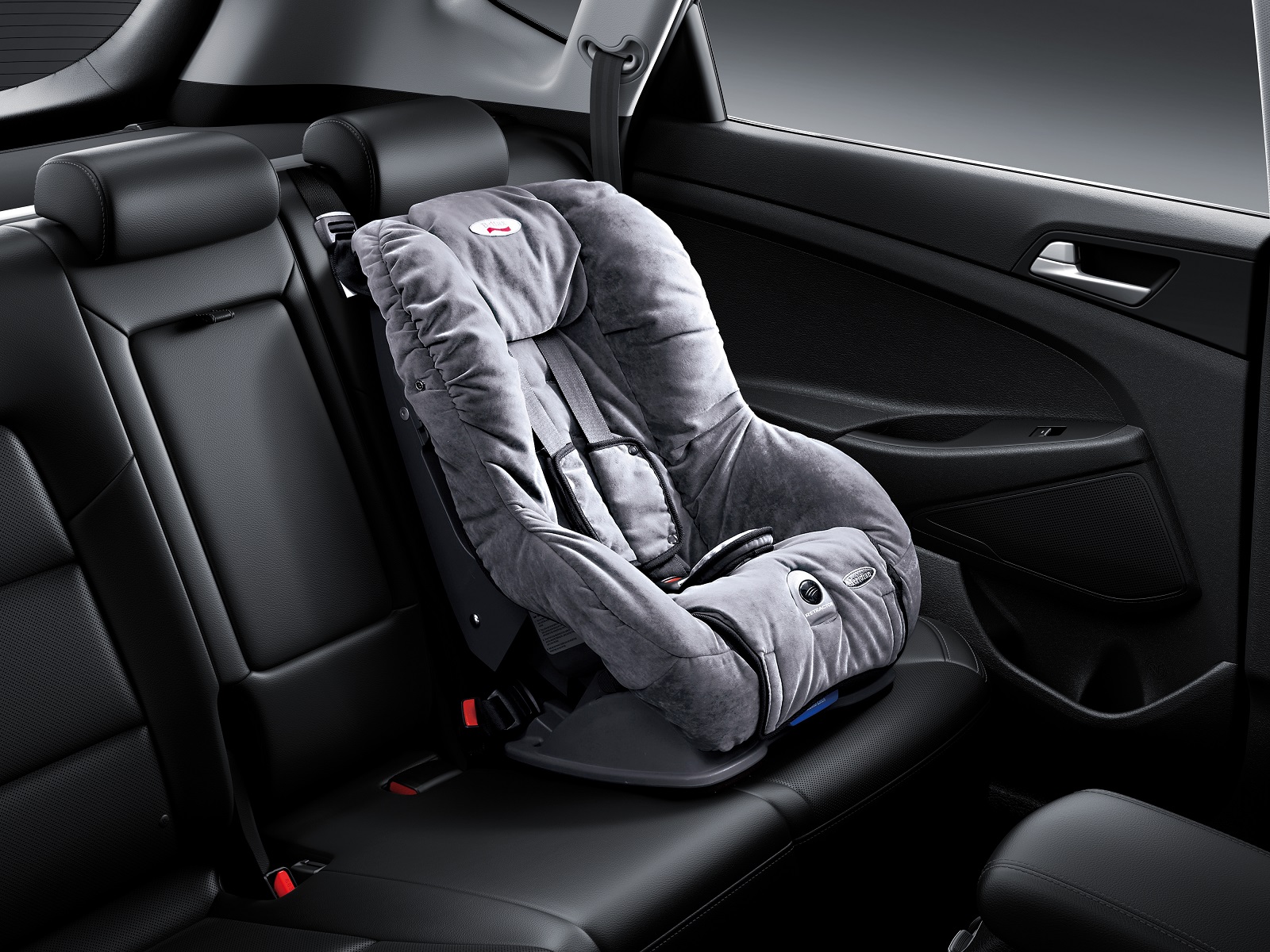 Built with over 50 percent of advanced high-strength steel (AHSS), the new Tucson has the highest usage of AHSS in its class and with a structure that is enhanced for crash safety. The Tucson is engineered to provide its passengers with multiple defensive safety layers. The A-pillar and mirror blind spots were reduced for enhanced driver visibility. The steel unibody has integrated crumple zones and a high-tensile front sub-frame designed to work together to reduce the forces that typically reach the passenger compartment. The center pillars serve as the anchors of a ring structure, which improves, overall side structure stiffness while also creating more room for the door armrest and seat. All four doors also have internal guard beams to protect passengers in a side-impact collision.
The entire body shell has been made stiffer and lighter thanks to extensive use of advanced high-strength steel, and the use of Tailor Welded Blanks (TWB) reinforces key structural members. TWB assemblies combine steels of different thickness and grades using a sophisticated laser welding and stamping process to achieve an optimal stiffness-to-weight ratio. TWBs reduce body weight while enhancing crash energy management.
As with all Hyundai models, the new Tucson also features a state-of-the-art safety system that offers optimal driving stability. These include the Vehicle Stability Management (VSM) system, Hillstart Assist Control (HAC), Downhill Brake Control (DBC) and the Electric Parking Brake (EPB) with an Automatic Vehicle Hold feature. The Elegance variant is fitted with two airbags while the Executive variant has six airbags.
Specifications
The Elegance spec has the following features:-
Exterior
Metallic Silver radiator grille
Exterior color door handles
Projector halogen head lamps
Rear fog lamps
LED high mounted stop lamp (HMSL)
Body side signal lamp
Interior
Leather wrapped Motor Driven Power Steering (MDPS) steering with manual tilt and telescopic, audio controls
Leather seats
60:40 split folding rear seats
Conventional 3.5″ Mono TFT LCD cluster
Hand brake
Day/Night rear view mirror
Driver side auto down power window
Radio, CD, MP3, DVD Touchscreen audio system
AUX + USB + Bluetooth
Keyless Entry
Manual air conditioning
Manual head lamp levelling
Rear park assist system
Rear-view camera
2 airbags
Executive spec
Same as Elegance spec unless stated otherwise
Chrome coated radiator grille instead of metallic silver
Chrome coated + pocket lighting door handles instead of exterior color
LED Light Guide
Front fog lamp
Daytime Running Lights
Electric control and folding side mirrors
Puddle lamp
8-way driver + 2-way lumbar support power seat
Supervision Cluster 4.2″ TFT LCD instead of 3.5″ Mono TFT LCD
Electric Parking Brake instead of hand brake
Rear console air vent
Driver side auto up & down + safety window
Audio Visual Navigation (AVN) audio system
Smart key with Start Stop Button
Auto cruise control
Auto light control
Head lamp escort
Front parking assist system
6 airbags
Drive Mode
Ownership and Maintenance
The Elegance retails at an introductory price of RM125,311.51 (OTR inclusive of insurance is RM129,888) while the Executive variant retails at an introductory price of RM138,925.68 (OTR inclusive of insurance is RM143,888). Price indicated is inclusive of GST but excludes registration fee, road tax, insurance and hire purchase ownership claim fees (only applicable in Peninsular Malaysia). According to HSDM, pricing for both the variants will increase by RM3,000 starting January 2016. To top it off, HSDM is also offering 50,000km free service with a validity of 3 years with every purchase of the new Tucson, which is equivalent to 6 times of free service.
In line with Hyundai's "Modern premium" brand direction, HSDM is providing new values and experiences to customers through ways that are unique to the brand, going beyond customers' expectations with reasonable pricing, among others. Customers can choose from seven appealing exterior colours which include Pure White, Platinum Silver, Pepper Grey, Sepia Topaz, Ara Blue, Ruby Wine and Phantom Black, and three leather packages namely Black, Red and White. These interior options are normally offered by luxury carmakers but HSDM is making them available for its customers as well.
SUV enthusiasts can expect more Tucson variants next year as HSDM is currently studying the market to offer more options to suit various customers' needs.