Bosses, executives, taukehs, taipans; call them whatever you want, these individuals represent positions of power in companies, divisions and departments. Finding a vehicle that reflects their stature as representatives of the company they work in is, fortunately not much of a problem here. With a wide variety of D-segment to choose from, it's all a question of preference.
Today we discuss about Nissan's flagship of flagships; the top of the range 2.5l XV Teana. It's got the size. It's got the looks. It's got a huge engine. And it's got a gearbox that no other D-segment sedan has. But is it for you? Here's what we think;-
.
.
Design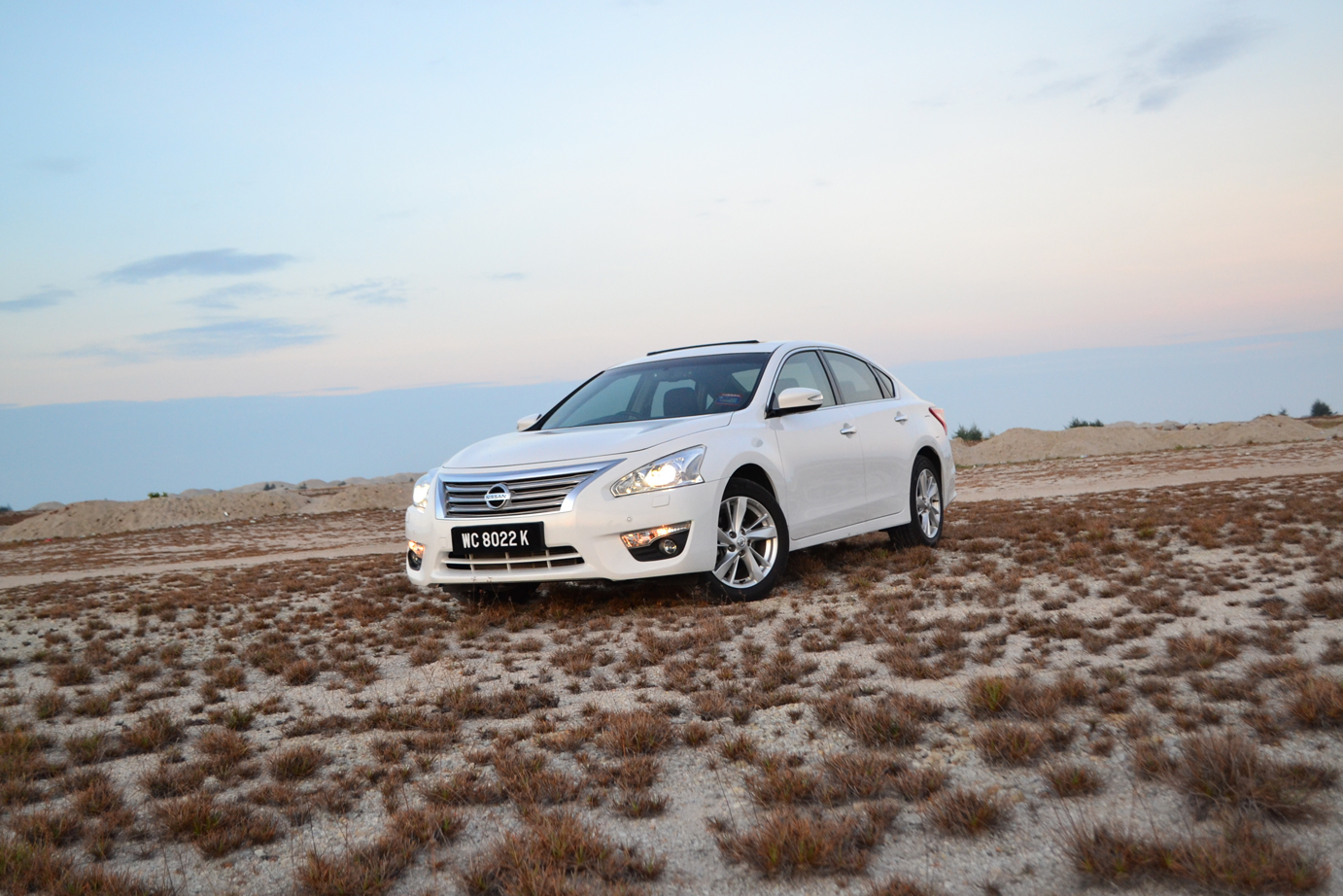 Edaran Tan Chong Motor (ETCM) offers the third generation Teana in three forms; the 2.5XV as seen here and two other variants that comes with the MR20DE 2.0litre engine. All three share the same exterior, bar some features such as the xenon headlamps found only in the 2.5XV. The new Teana sports the new family signature horizontal chrome grille, prominently sitting between the headlamps with the entire bonnet curved back aerodynamically.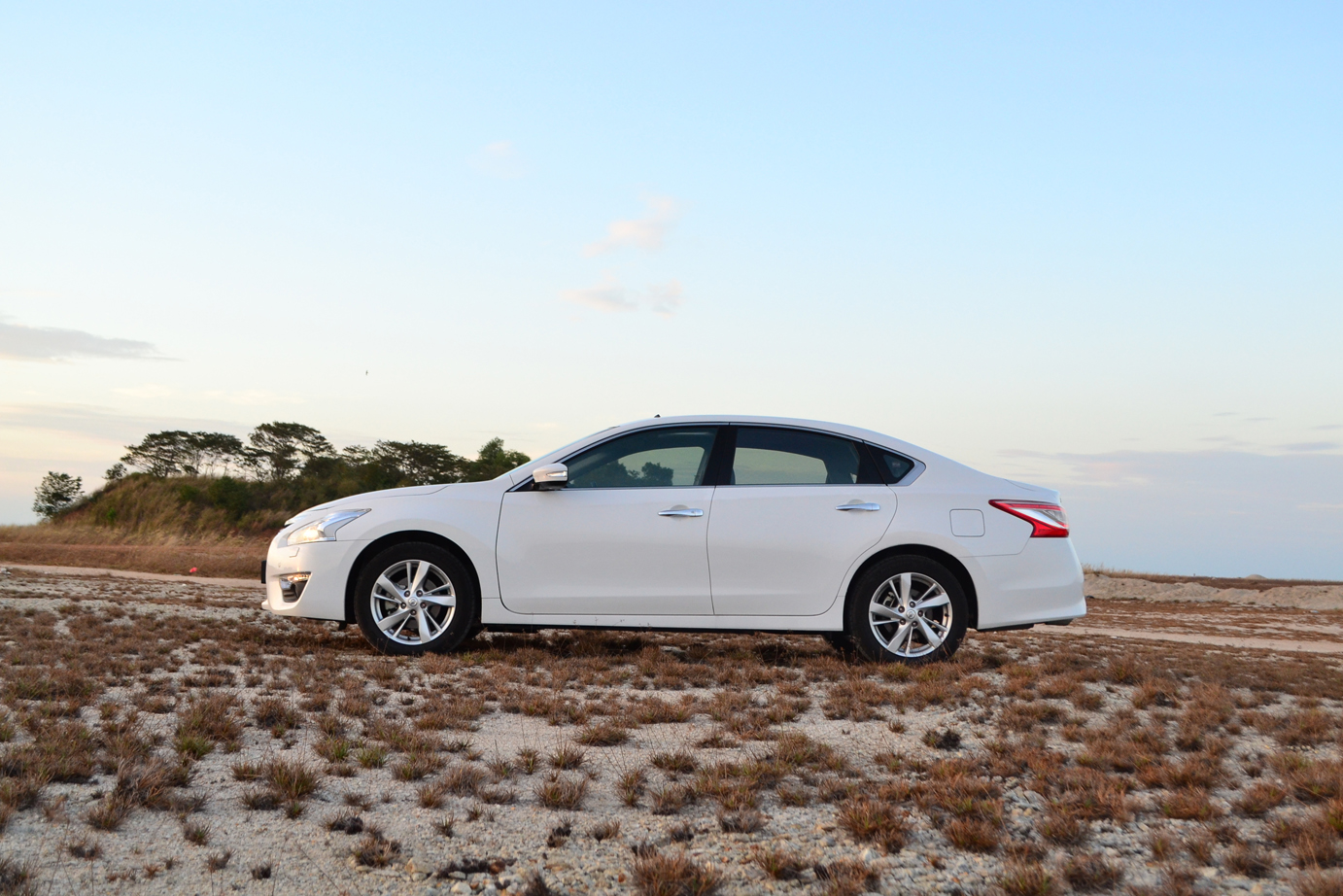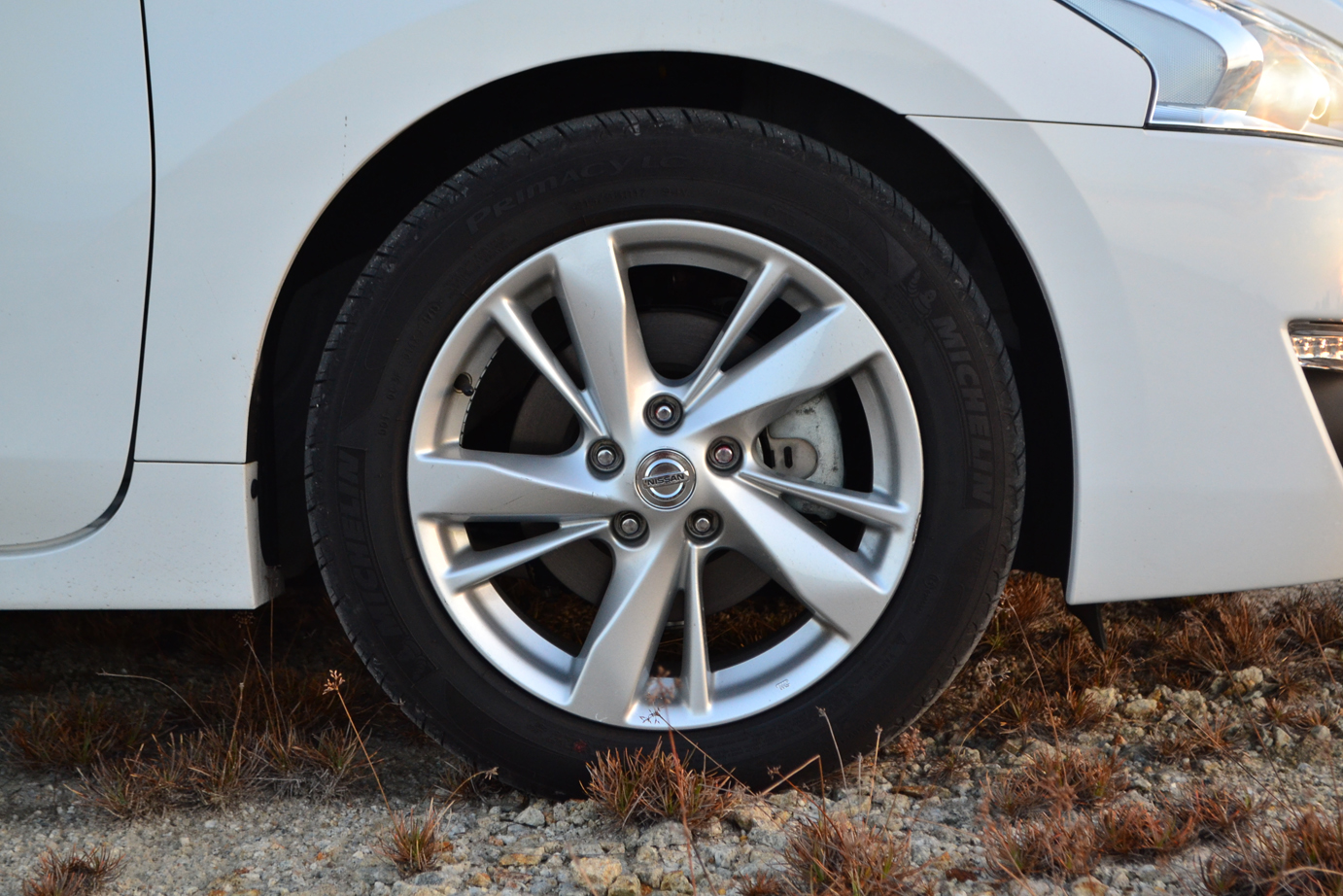 Seen from the side, it looks like an arrow with a metal head being drawn back and ready to be released. The new Teana measures 4,885mm in length, 1,830mm in width and 1,485mm in height with a wheelbase of 2,775mm which puts it about the same size as everyone else.
The 2.5XV runs on 17″ alloy wheels with 215/55 tires.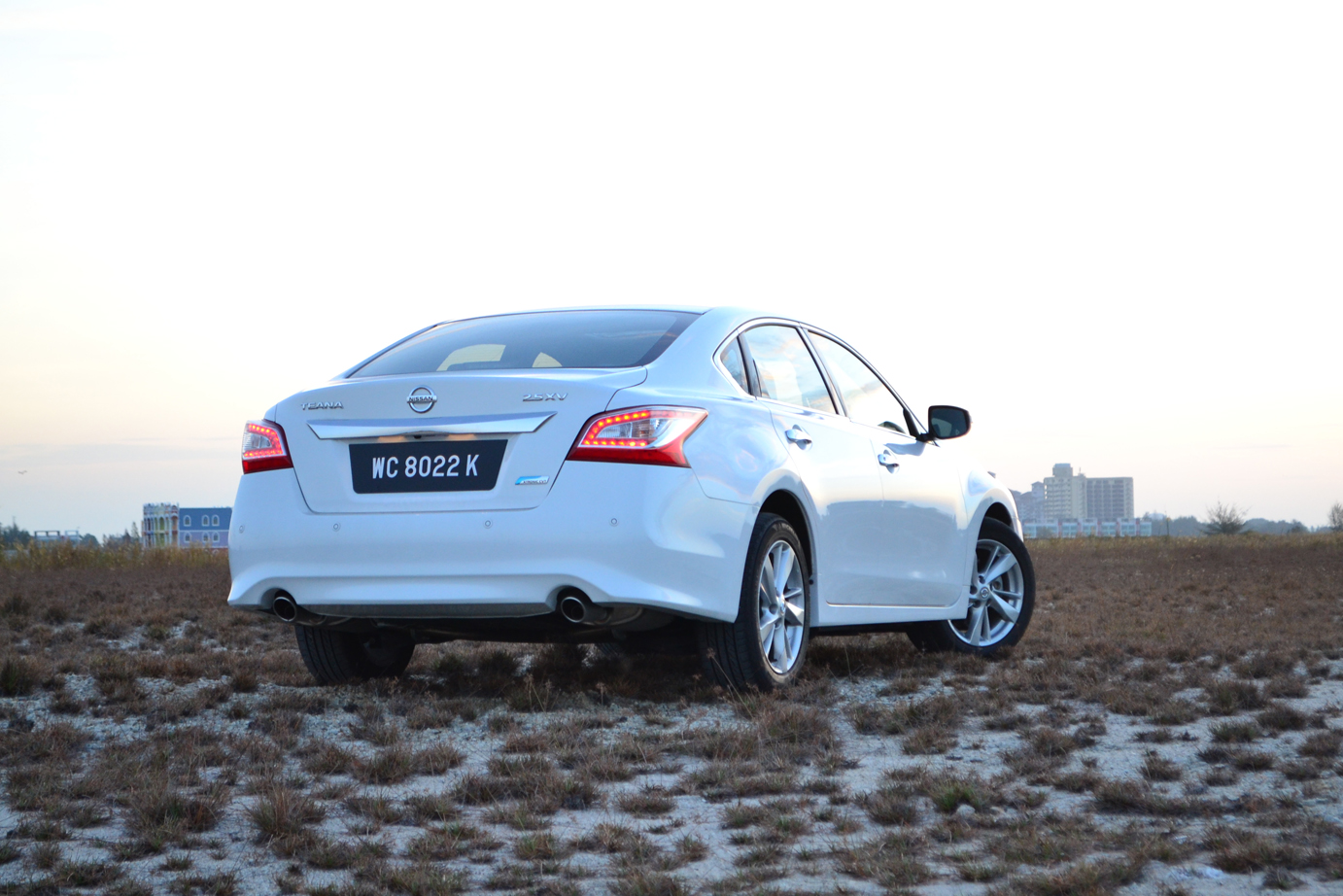 At the back, you'll find dual exhaust and boomerang-shaped LED combination lamps pulled to the centre, making the rear look smaller and tout.
All in all, the Teana has the best proportions to pull off this design. The Sylphy, which also shares similar design cues appears compressed both in length and width. The Teana has the simple sophistication that does not require you to shout to be noticed. It may not be for the brash 20-something CEO but for those who've gained quiet confidence through years of hard work, the Teana's unostentatious styling may be just your cup of tea.
Performance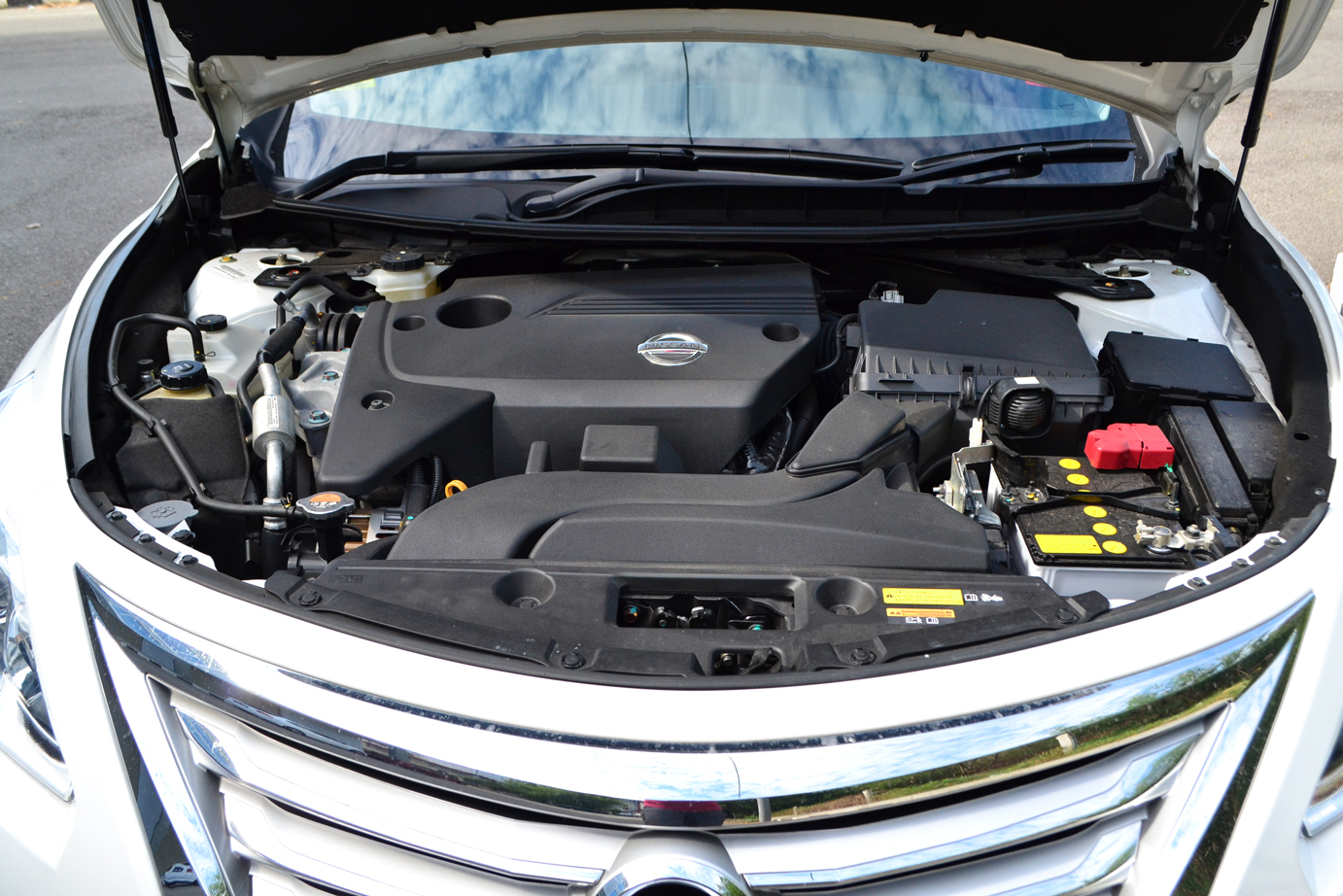 The old V6 2.5litre engine found in its predecessor has been dropped and replaced with a 2.5litre DOHC 4-cylinder Twin CVTC engine capable of producing 173PS @ 6,000rpm and a max torque of 234Nm @ 4,000rpm. It may lack the low grunting sound made by the V6 but it's no less capable.
Power is available the moment you tap on the accelerator and continues to pull until 5,000-6,000rpm. It may not have the immediacy of turbocharged engines but you will not be complaining of lack of power. I find the power delivery in gear 1 to be a tad strong so most of the time, I drive it in ECO Mode where engine and the gearbox is less sensitive, which matches the car's stately appearance. One that can gun down larger cars on the roads when the mood kicks in.
Ride and Handling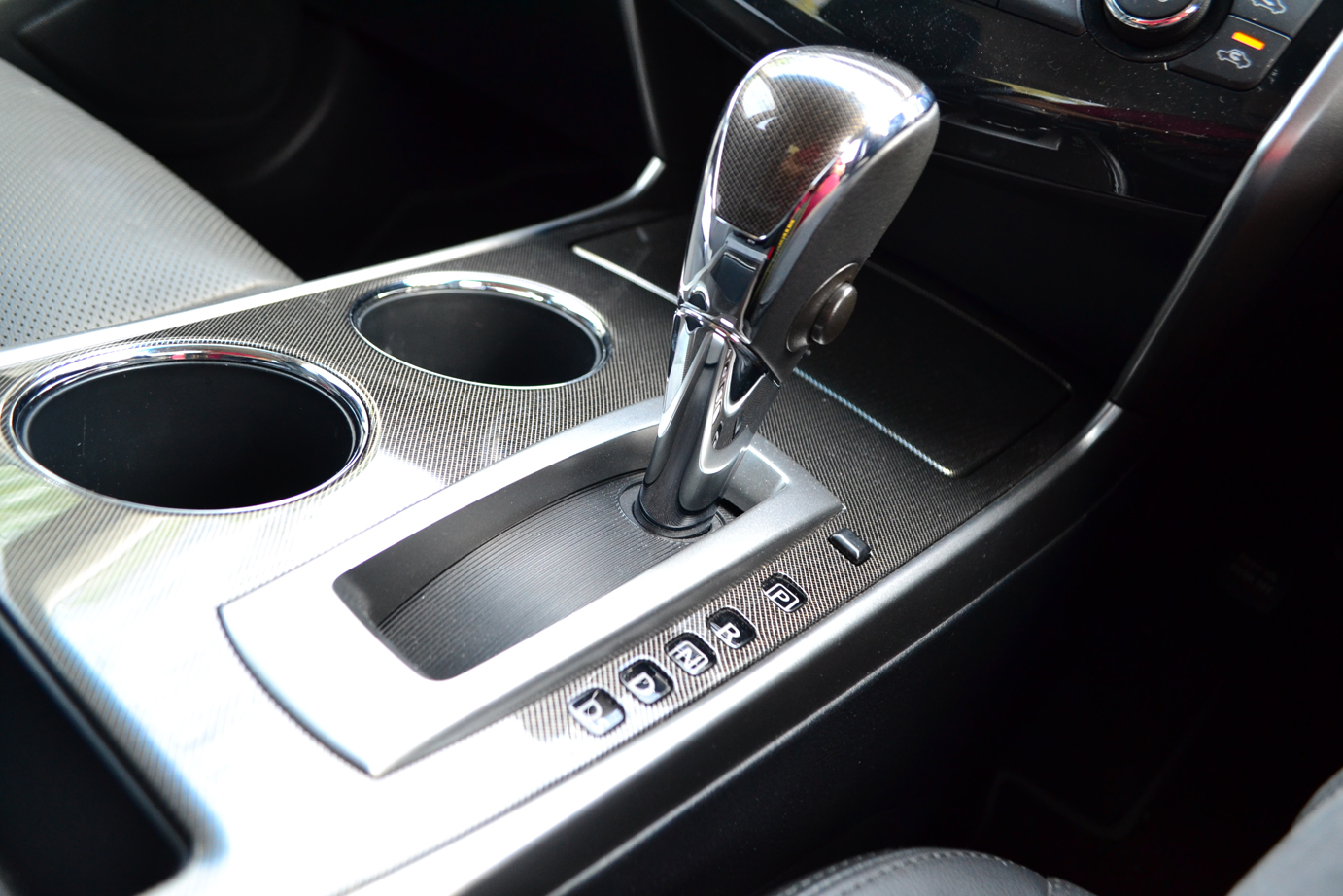 In a time when manufacturers is at an arms race for horsepower, Nissan chooses a different route with the Teana – smoothness and comfort.
It's is one of two D-segment sedans sold here that offers a CVT transmission. The XTRONIC CVT is probably the smoothest you'll find in the segment, beating dual clutch systems which judders at crawling speeds. Not necessarily the most responsive but definitely as pleasant as silk on skin.
If that's not enough, ECO mode helps in improving fuel consumption by retarding engine and CVT responses, preventing rapid acceleration – which isn't necessarily a bad thing especially if you're ferrying passengers who have a penchant of sipping fine tea at the back while on the go.
It has MacPherson strut independents with stabiliser for front and multi-link independent with stabiliser for rear suspension and the ride is just a tad on the softer side. It soaks irregularities and bumps well and body roll is composed but it's not as finely balanced as some of its competitors at corners. Granted that the Teana isn't the first choice one takes to Sepang, sudden lane changes to avoid obstacles do happen and under such a maneuver, the heavier front coupled with the soft suspension makes it difficult to anticipate how the weight shifts. Not sure if it's the car's Active Understeer Control that's the cause of this.
Active Understeer Control is a system that brakes the inside of the front wheels when it detects the car is turning less than desired. Imagine you're driving on a straight and you misjudged a left corner, coming in faster than you'd feel comfortable. The car's momentum doesn't allow you to turn fast enough and driving off the road to the right is imminent. The system would autonomously brake the inner wheel which would have the effect like you running down a slope and grabbing a pole on your left, which helps you to turn left faster instead of needing more space to turn left on your own. Sounds simple enough but the Teana is the only D-segment to have this feature and for seasoned drivers, this artificial over-steering sensation needs a bit of getting used to.
If things get out of hand and the car is oversteering and understeering all over, the vehicle's stability program will kick in to restore control.
Cabin Convenience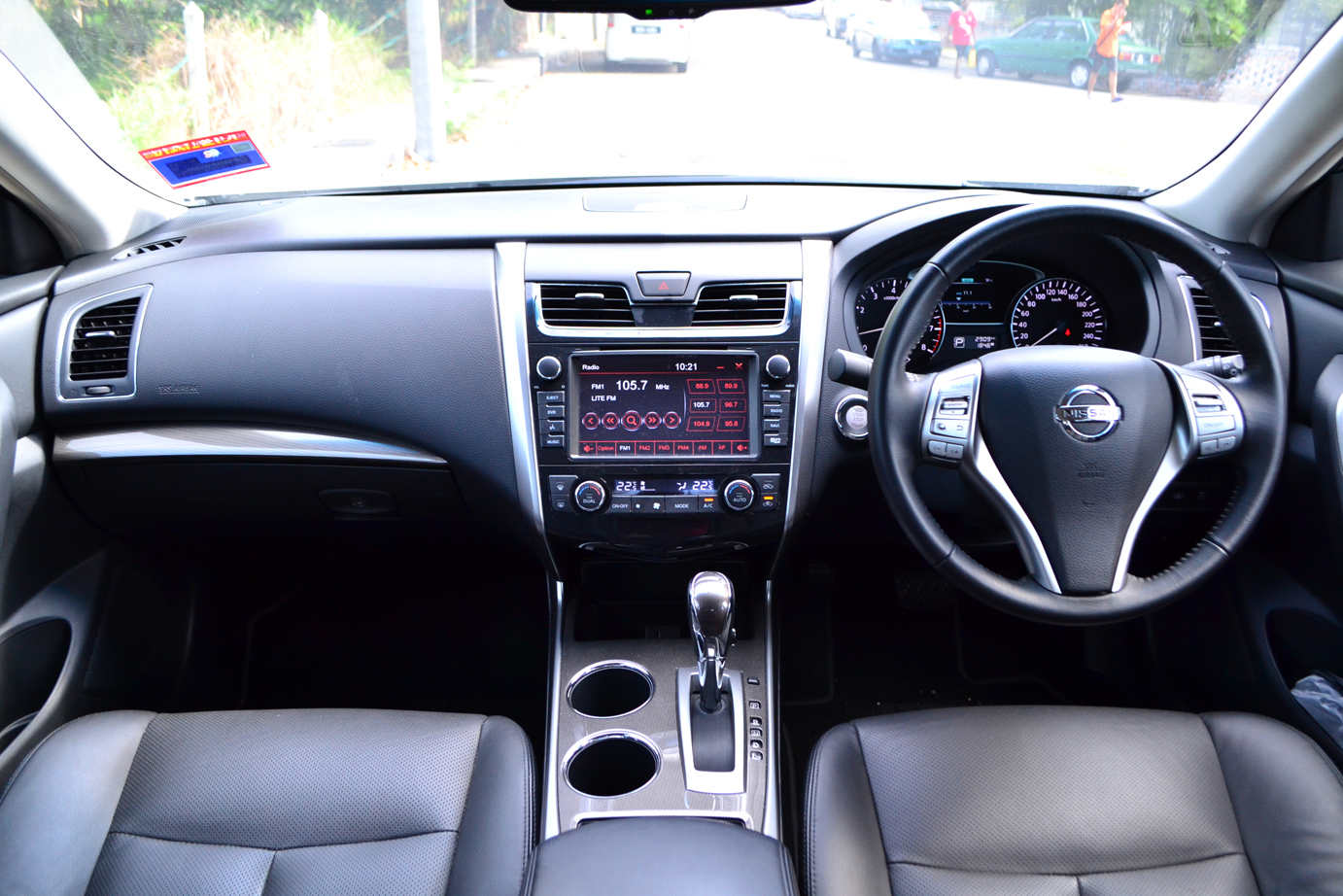 The interior is as elegantly simple as the exterior. The dashboard has a pleasing symmetrical design that centers at the headunit. As the flagship, nothing but the best fit and finish of the marque is found here.
The NASA-Inspired Zero Gravity seats is designed to provide "continuous support while in the sitting position, to reduce fatigue during long distance drives". That was quoted from the catalog and sounds like a bunch of marketing mumbojumbo. I took it down to Malacca and I have to say – those seats work! Nissan says NASA-Inspired because the the goal of NASA was to create a seat that provides a neutral posture. This does not mean the Zero Gravity seats found here is the exact copy of what you'd find in an Apollo shuttle but it's goal remains the same. While sitting on it, you'd feel certain parts of your thigh, butt and lower back being supported. This gives a sense of elevation which improves blood flow and reduces load transferred to the lower spine and body mass.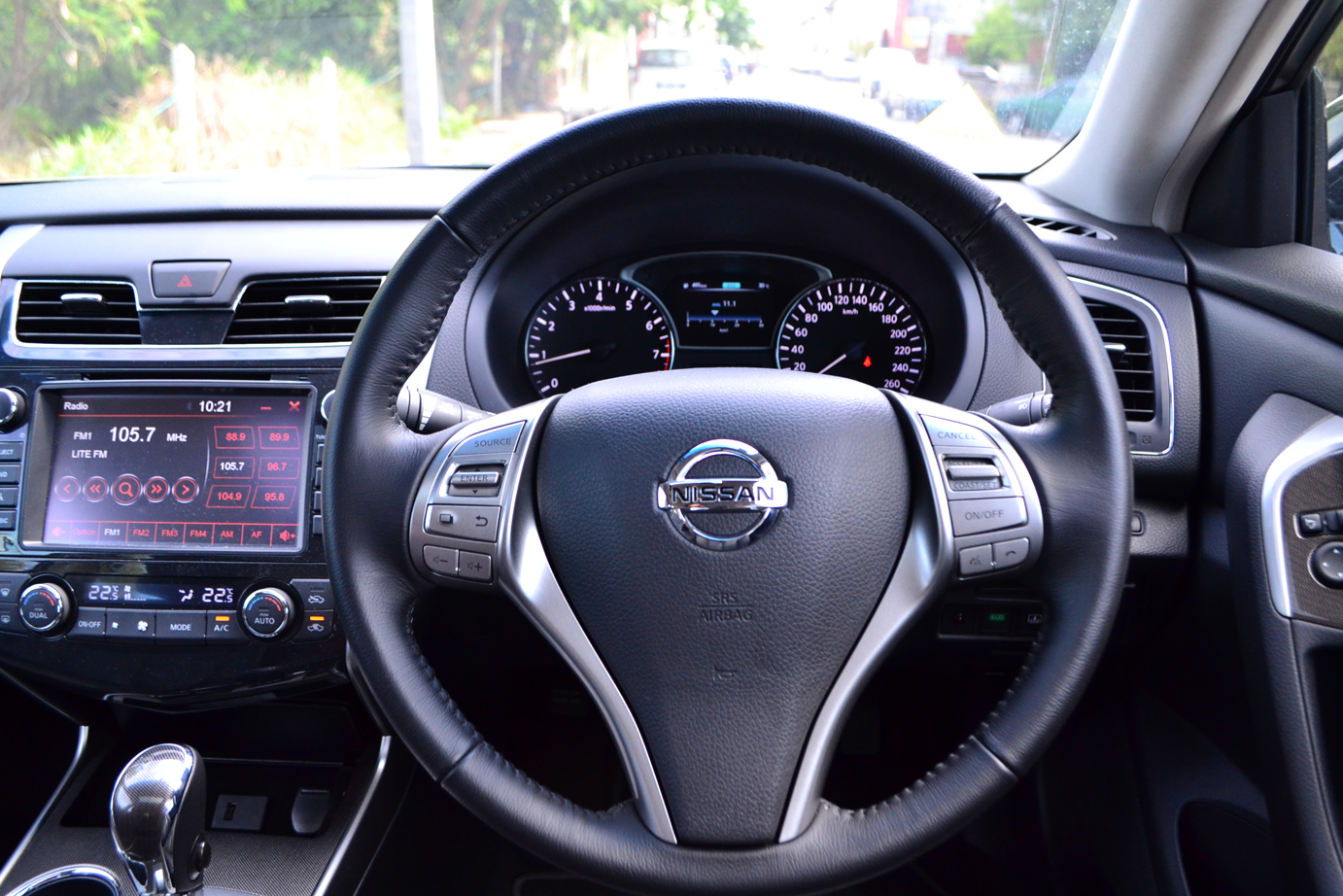 I do wish the leather wrapped steering was thicker for better tact of feel. Aside from that, the rake and reach is good and I had no trouble settling down to my ideal driving position. The usual steering mounted controls are all here; hands-free control, audio, cruise control and multi function display (MFD) toggles.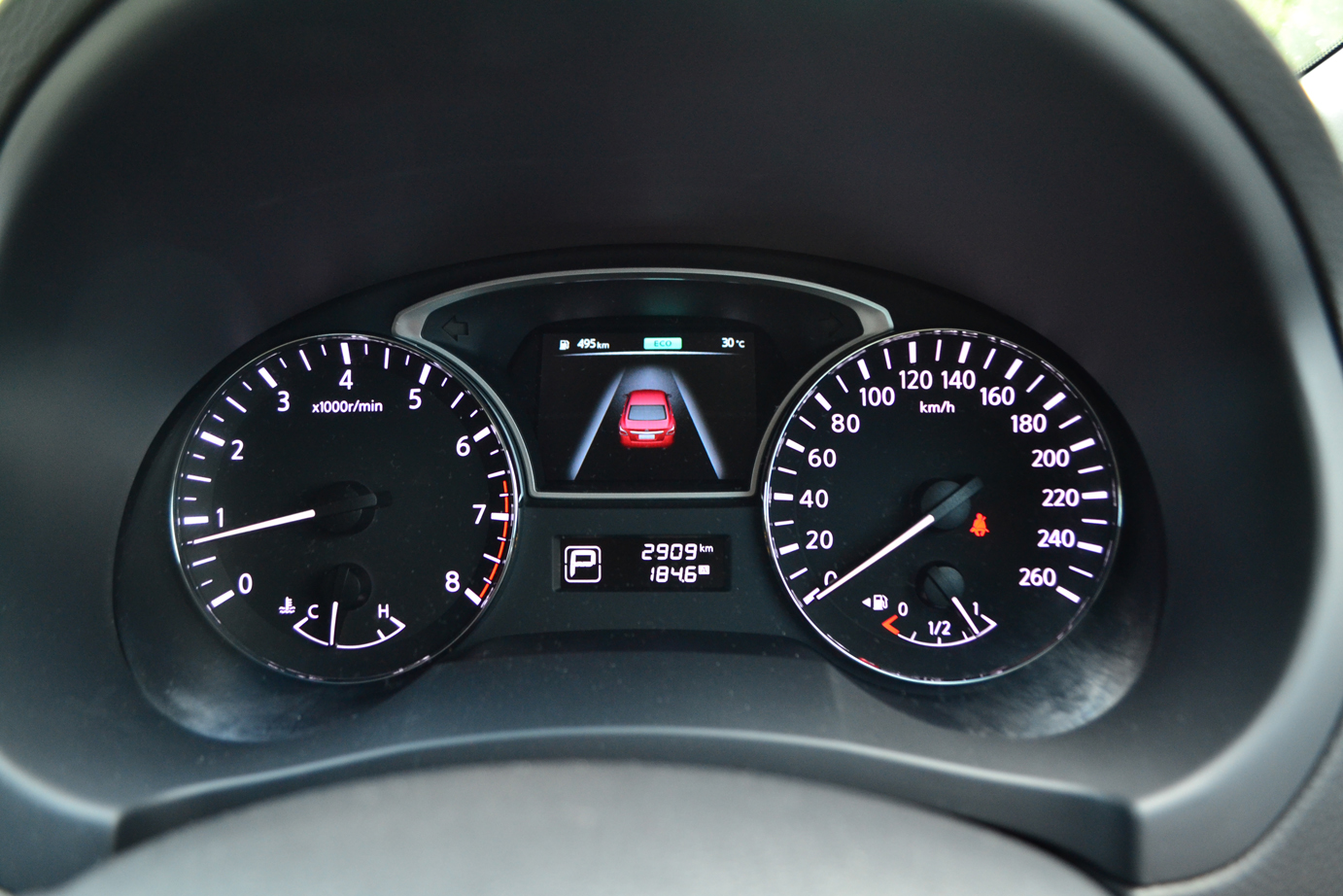 The meter cluster isn't as sophisticated as some of the competition but all pertinent driving information can be clearly seen. Sitting between the rev and speed counter is a 4″ Advanced Drive Assist Display MFD. The display gives you a sophisticated yet easy to see 3-dimensional effect.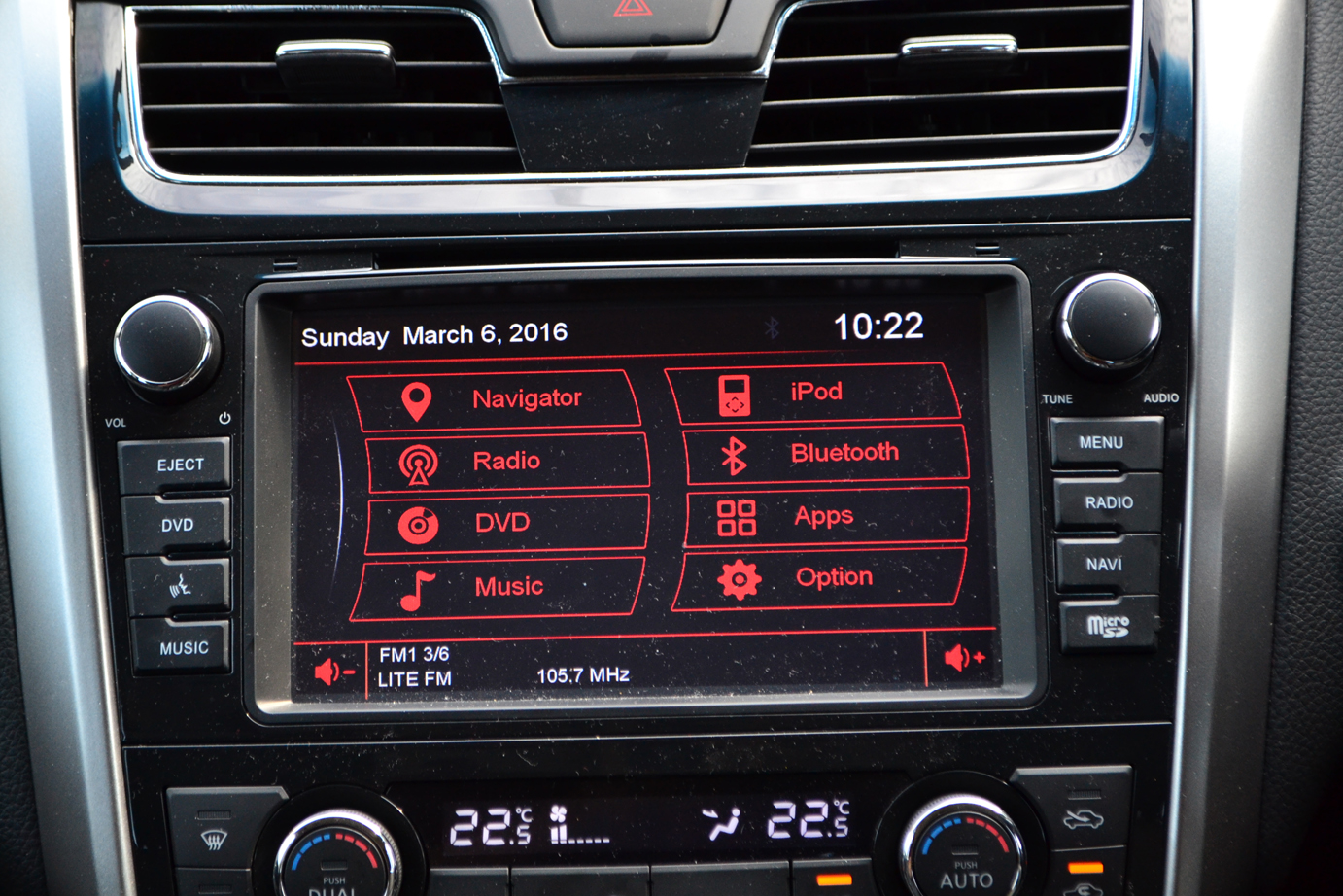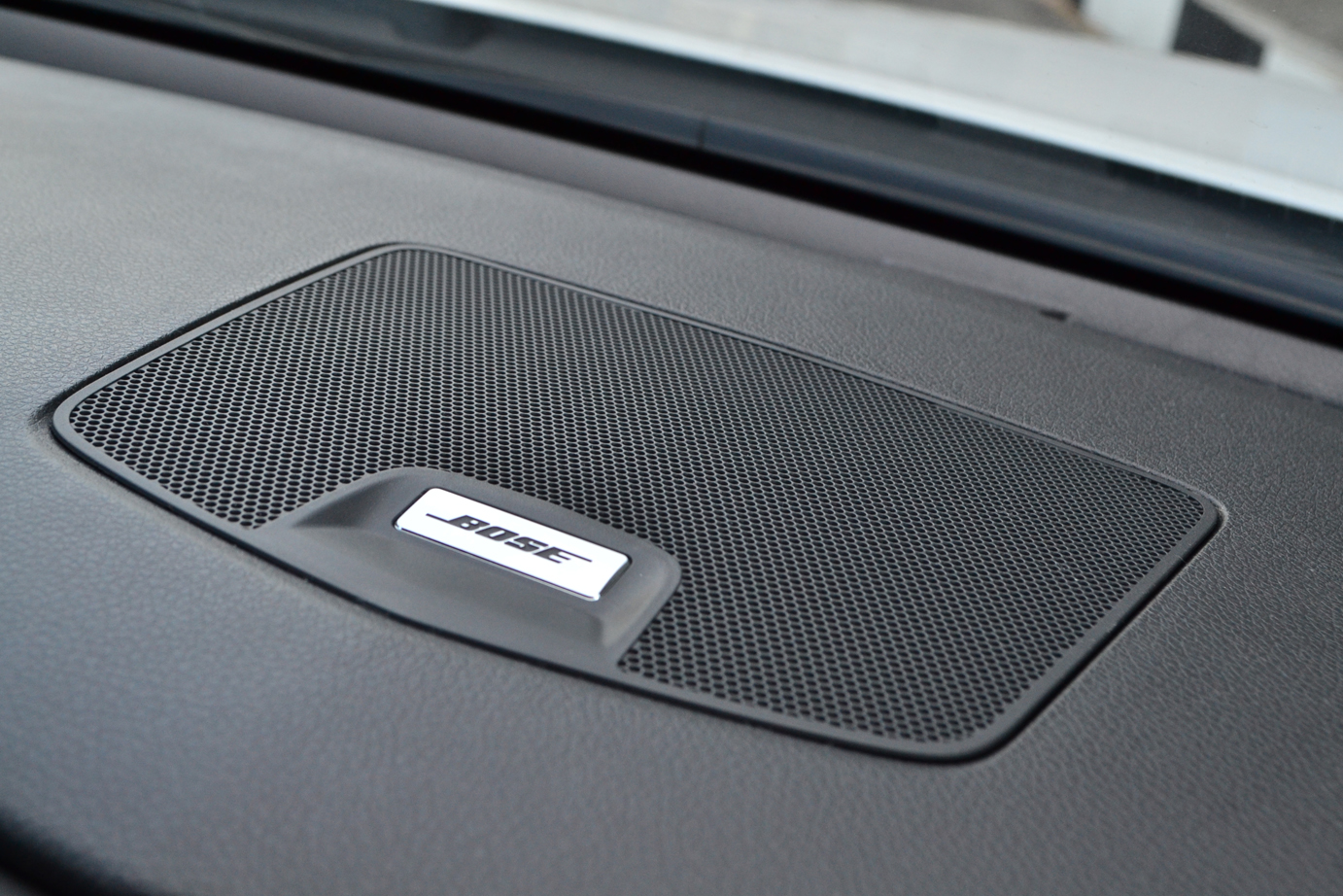 Headunit is a 5″ Color display with AM/FM Radio with CD, MP3, AUX-In, USB Port and iPod Connectivity function. Rear view camera display is shown here and a small gripe I have with this is the reverse camera lines are static and does not shift when the steering wheel is turned.
For sound system, you'll find a 9-speaker premium BOSE audio system with subwoofer and amplifier. You can customize the EQ on your own or choose a preset EQ setting for your listening pleasure.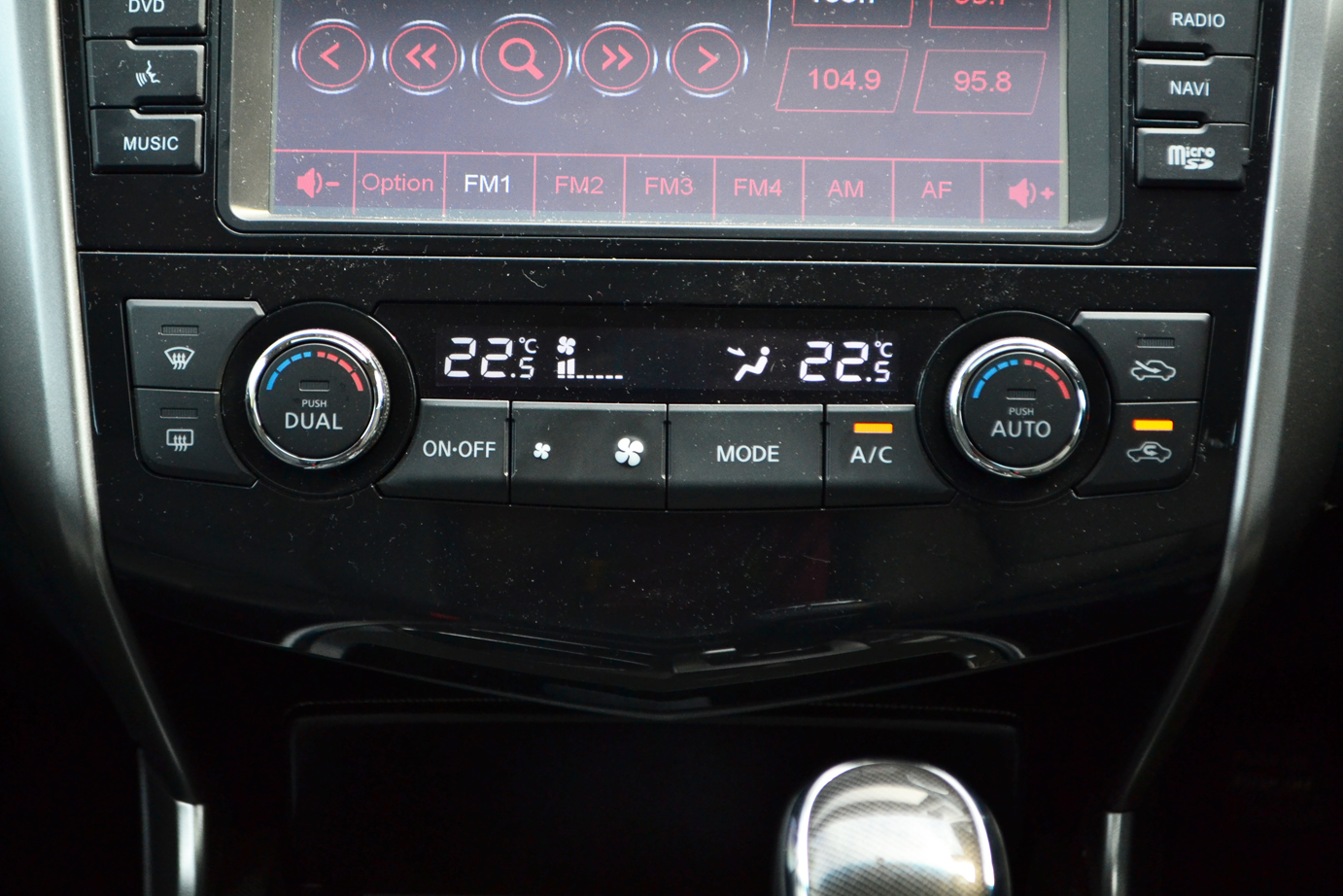 You can't call a sedan a flagship if it doesn't allow driver and front passenger to set their own temperature, which the Teana possess.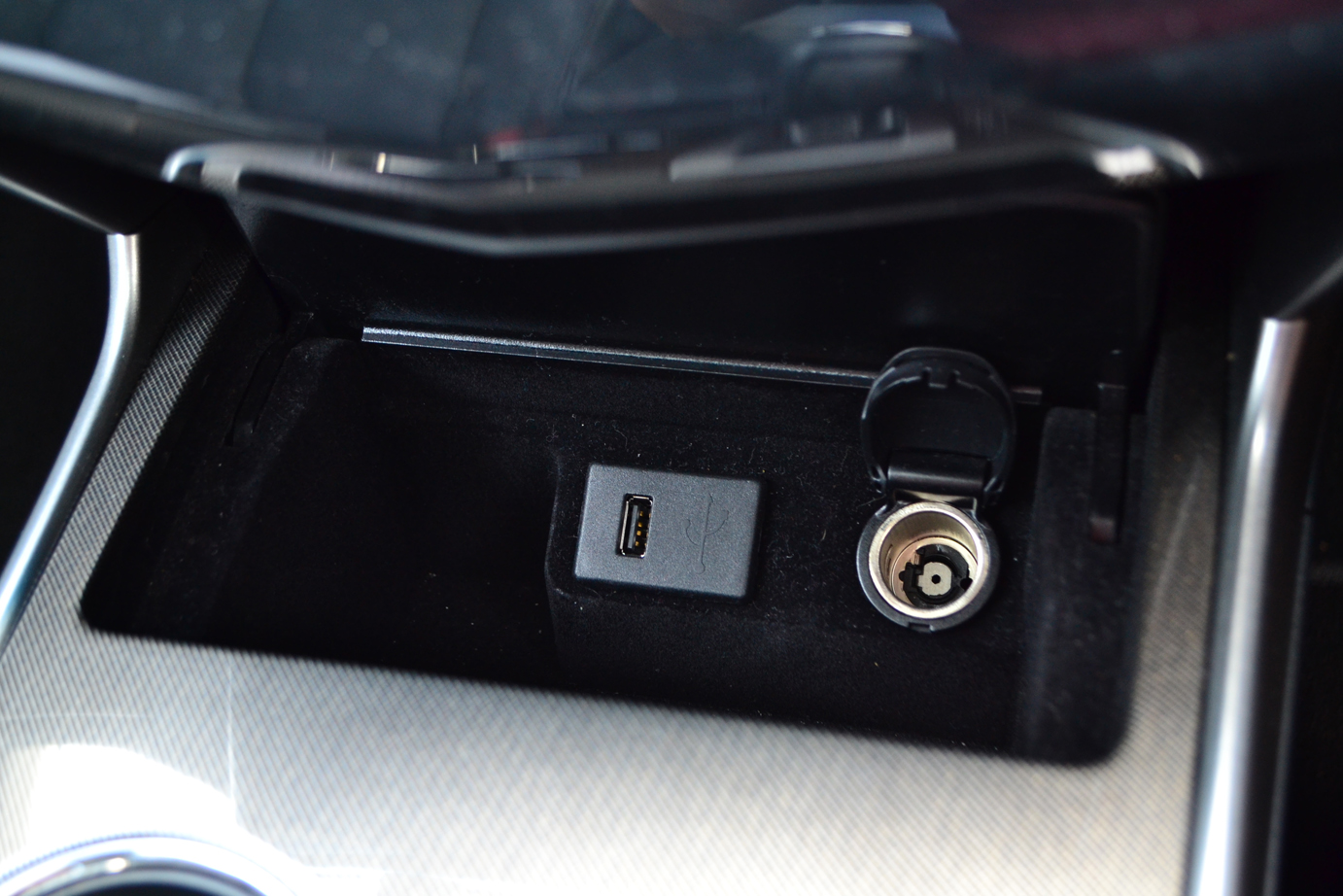 Below the temperature controls is a small compartment where the 12V and USB port is located.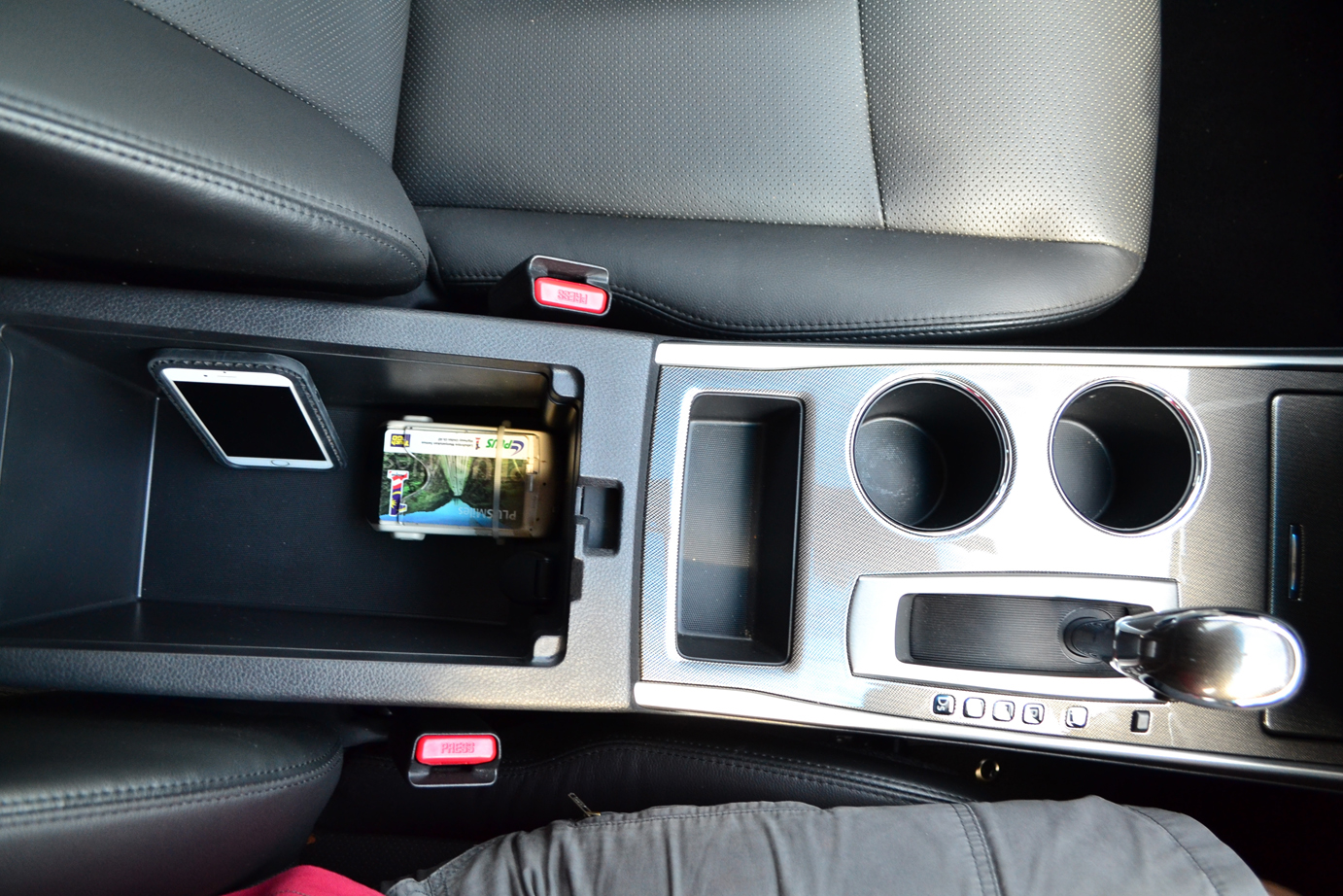 What I didn't like about the Teana's center arm rest compartment is that it's too far to the front so everytime when you open it, you have to move your (and your front passenger's) elbow up at an awkward angle since it doesn't slide backwards and being too long. Good thing is you'll never complain of the lack of cubicles to put your loose items such as access cards and coins.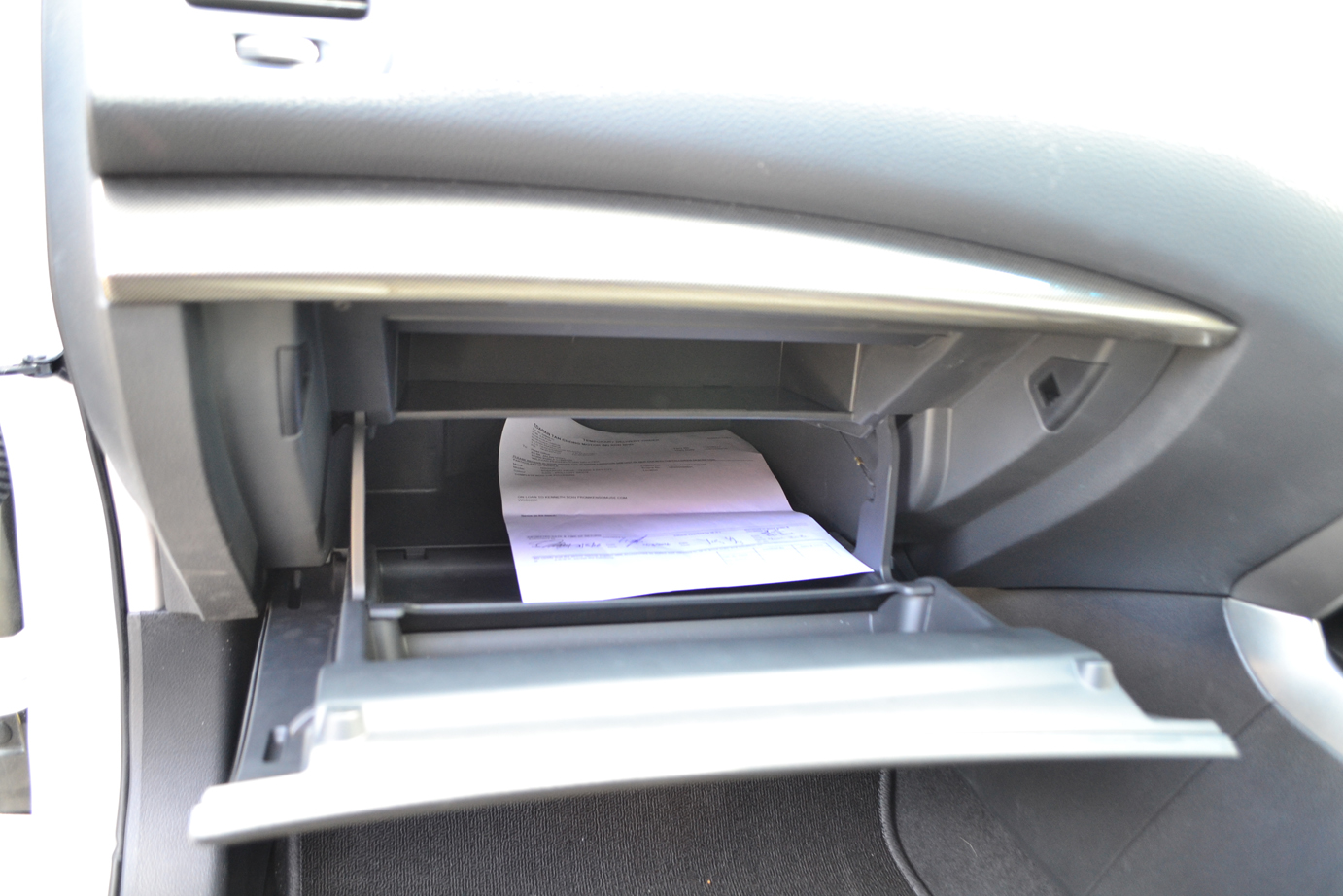 The glove compartment isn't very wide but it sure is deep. What you see is the entire length of an A4 paper being inserted and there's still some space. The compartment is twin-decked and the upper portion isn't too deep which makes it easier to extract parking coupon booklets.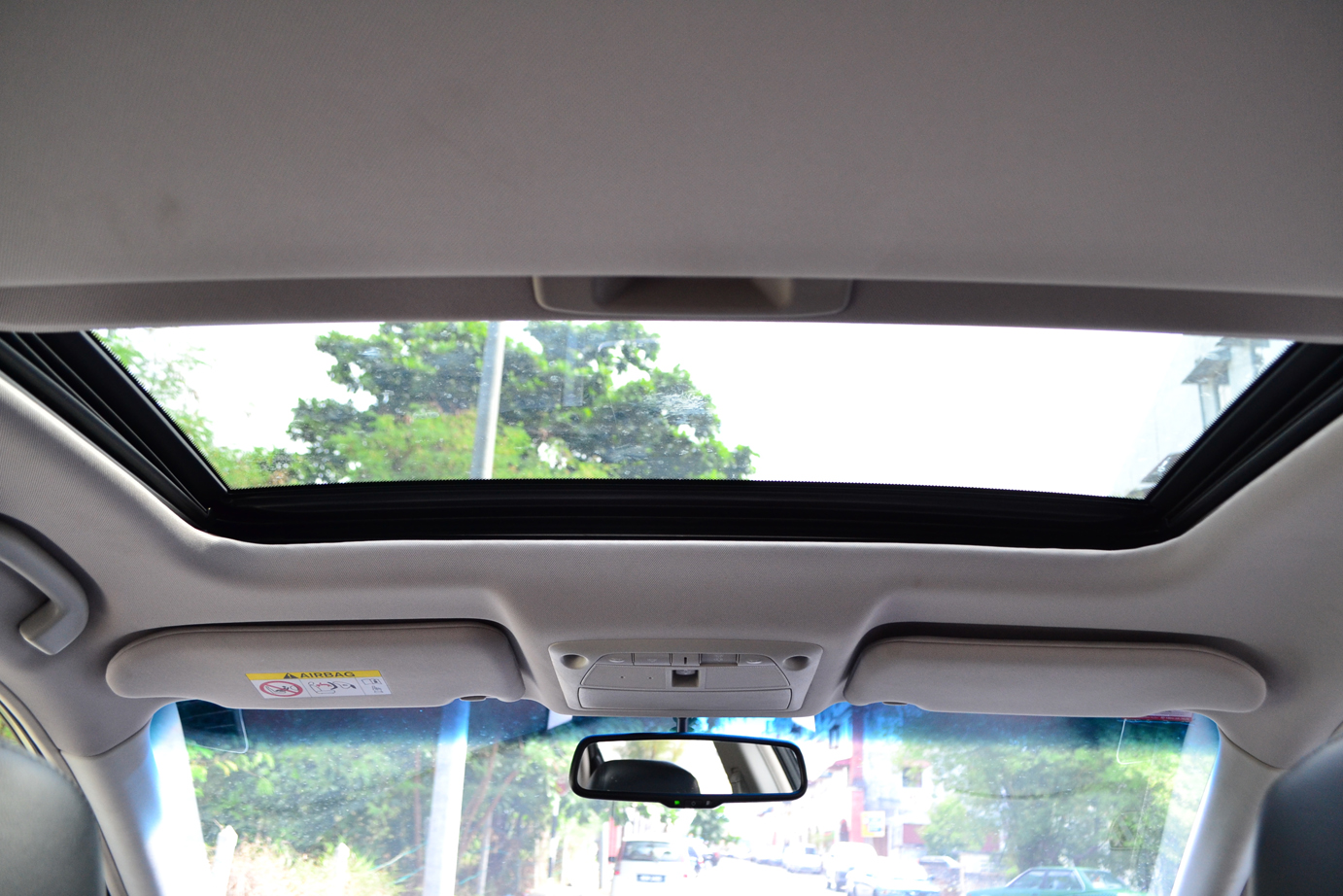 A sunroof – kids love them. Also very effective in allowing heat trapped in the afternoon to escape as you get into the car.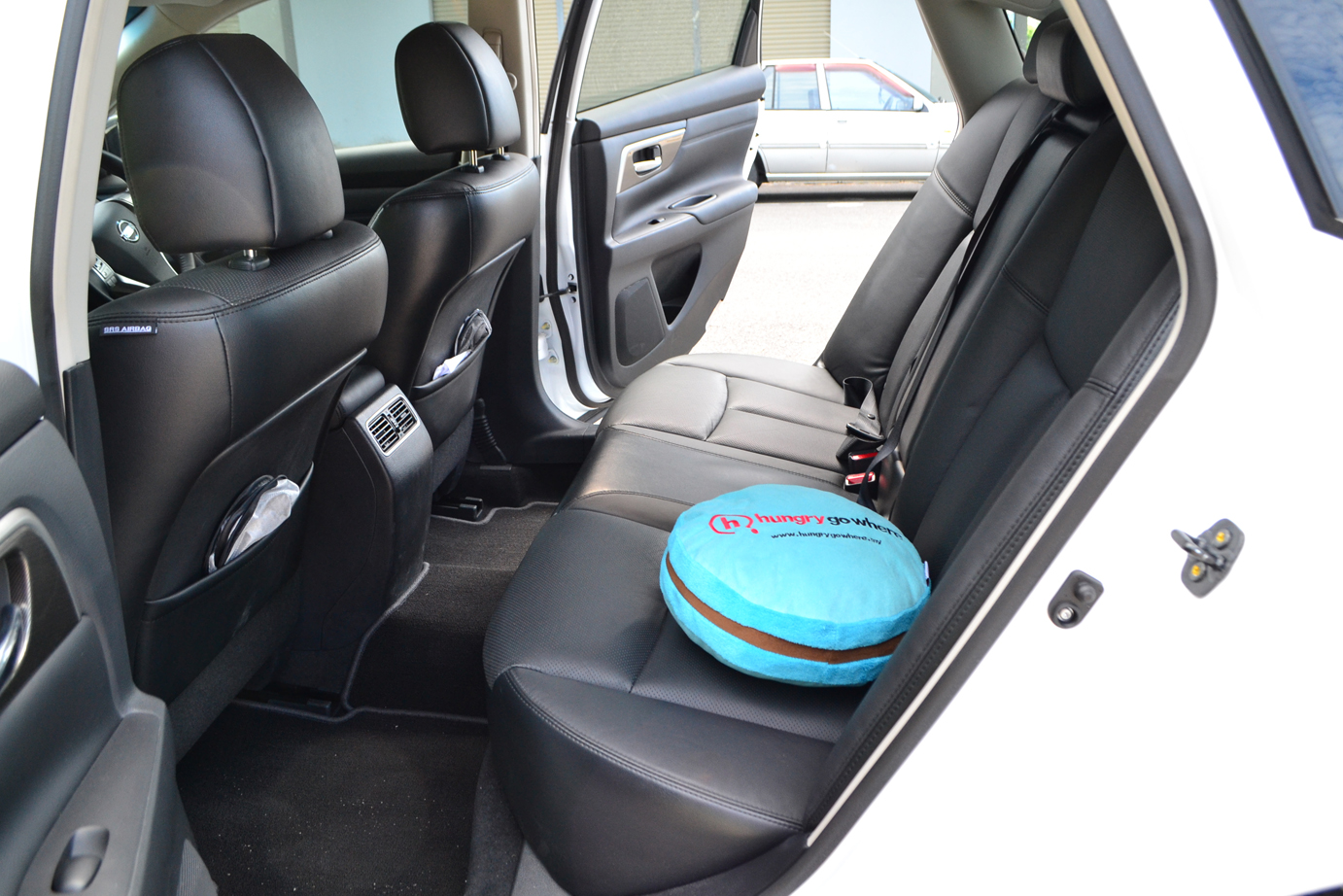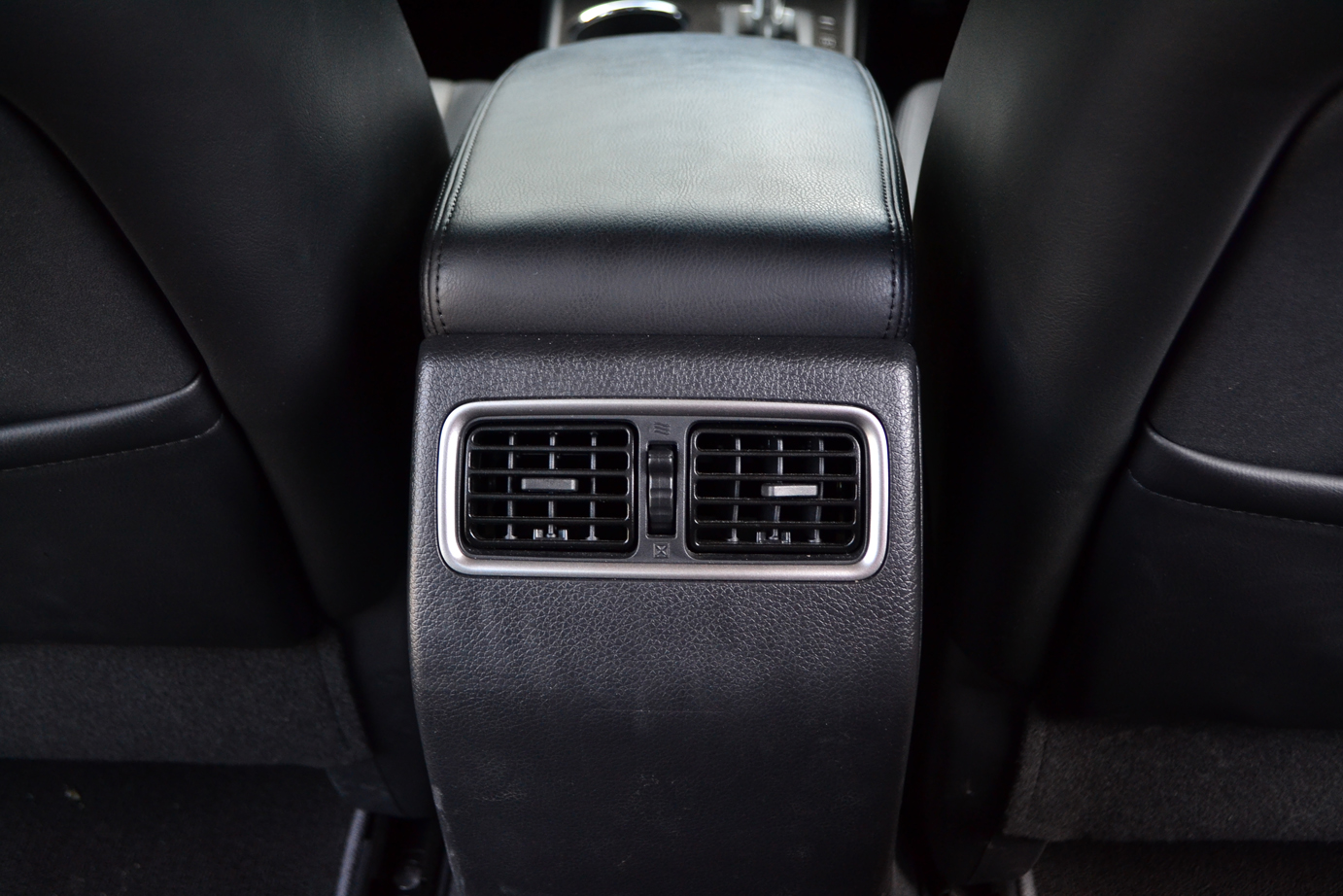 Rear space is generous with ample leg and headroom. With rear air conditioning vents, your rear passengers have little to complain, more so when it has a powered rear blinds that can be extended/retracted at the push of a button.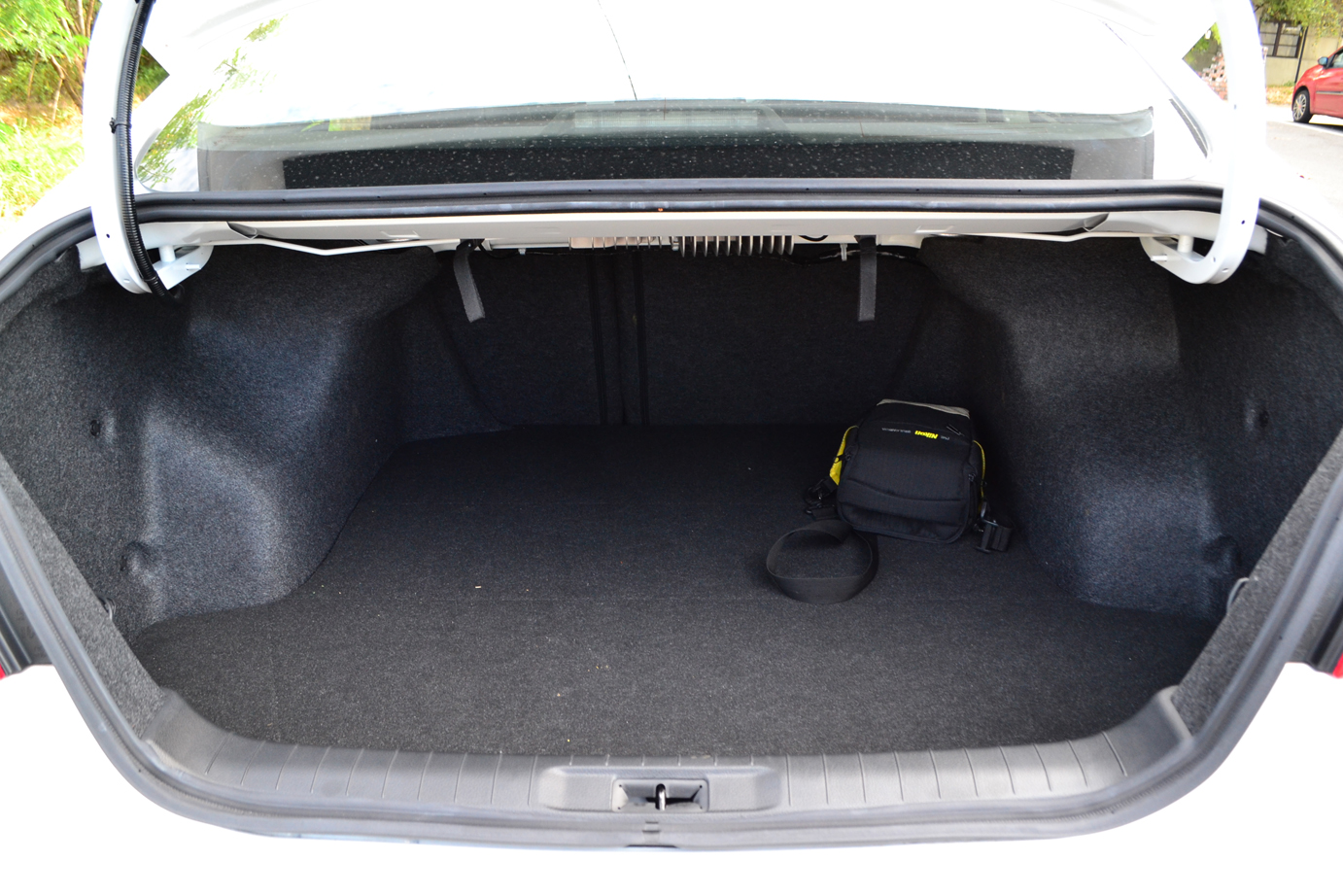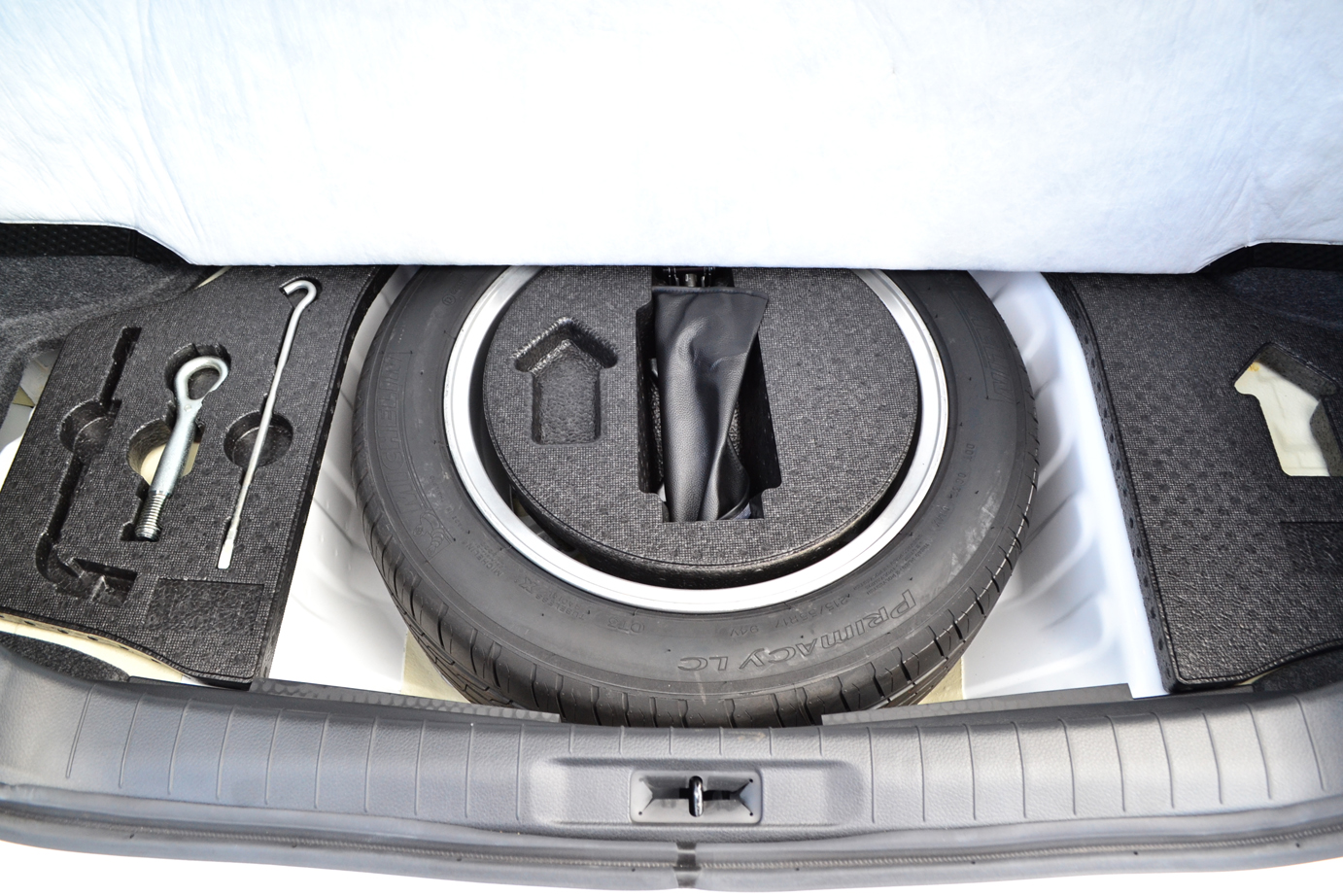 The Teana comes with a boot capable of swallowing 516litres and can be expanded with the rear 60:40 seats folded. Strangely, the rear seat release mechanism can only be found in the boot. Passengers who wants to take something from the boot would not be able to do from the cabin without first pulling the two release lever found on the top part of the boot.
Safety
The Nissan top-of-the-range flagship has the following safety features:-
6 SRS airbags
Vehicle Dynamic Control with Traction Control System (TCS)
Active Understeer Control (AUC)
ABS
EBD
BA
HSA
Front seat belt with load limiters and pre-tensioners
3-point Emergency locking restraint (ELR) (front x 2, rear x 3)
ISOFIX
Speed sensitive variable intermittent wipers
LED High Mounted rear stop lamp
Rear view camera
Speed sensing auto door lock
Specifications
Teana 2.5 XV
Exterior
Xenon auto headlamps with auto leveler
Headlamp washers
Front fog lamps
Power foldable and adjustable door mirrors
Wing mirror signal lamps
One touch turn signal
Electric adjustable sunroof
Interior
Leather steering and shift knob
Tilt & telescopic steering column
Driver 8-way + 2-way lumbar powered seat
Front passenger 4-way powered seat
Leather seat material
Intelligent key
Push Start Ignition button
5″ Color display, AM/FM Radio with CD, MP3, AUX-In, USB Port and iPod Connectivity Audio system
9-speaker BOSE Premium Audio system with subwoofer and amplifier
ECO mode
Audio, Advanced Drive Assist Display (ADAD) and Cruise Controls on Steering wheel
Auto dimming rear view mirror
60:40 rear seat
Adjustable front and rear headrests
Rear centre armrest with cup holders
Dual zone auto climate control
Rear air-conditioning vents
Power rear sunshade
LED mood lamps
Illuminated boot area
Maintenance and Ownership
The 2.5 XV model is yours for the price of RM164,255.65 OTR excluding insurance (add RM4,867.56 if you have no insurance NCB) and you can choose between 5 colors; Storm Blue, Tungsten Silver, Diamond Black, Bronze Gold and Brilliant White (as tested).
It comes with 3-years or 100,000km mileage whichever comes first warranty.
Should I consider one?
Absolutely if smoothness and comfort is your priority. At the asking price, it is one of the more affordable top-of-the-line Japanese flagship sedan you can buy and its look and size would not disappoint. Executives who climbed the ranks to reach the top is no stranger to long distance driving and the Zero Gravity seats are really something extraordinary.
Some might complain that Nissan's decision to retire the V6 is a huge turnoff but I beg to differ. The old engine may have a little more horsepower and sound better when floored but owners have complained of high fuel consumption. The fuel consumption for the newer engine isn't too shabby for a 2.5litre; I scored  a theoratical range of about 700km per full tank of 65litres.
It's not the fastest in the block, nor is it the most agile but in the area of comfort, few could match it in its game.