It's not everyday we get to test a cargo vehicle but when Tan Chong gave us the opportunity to try out its NV200 commercial van and since we were moving office, it was the perfect opportunity to test it for its purpose; how much can an NV200 haul?
Let's find out.
Design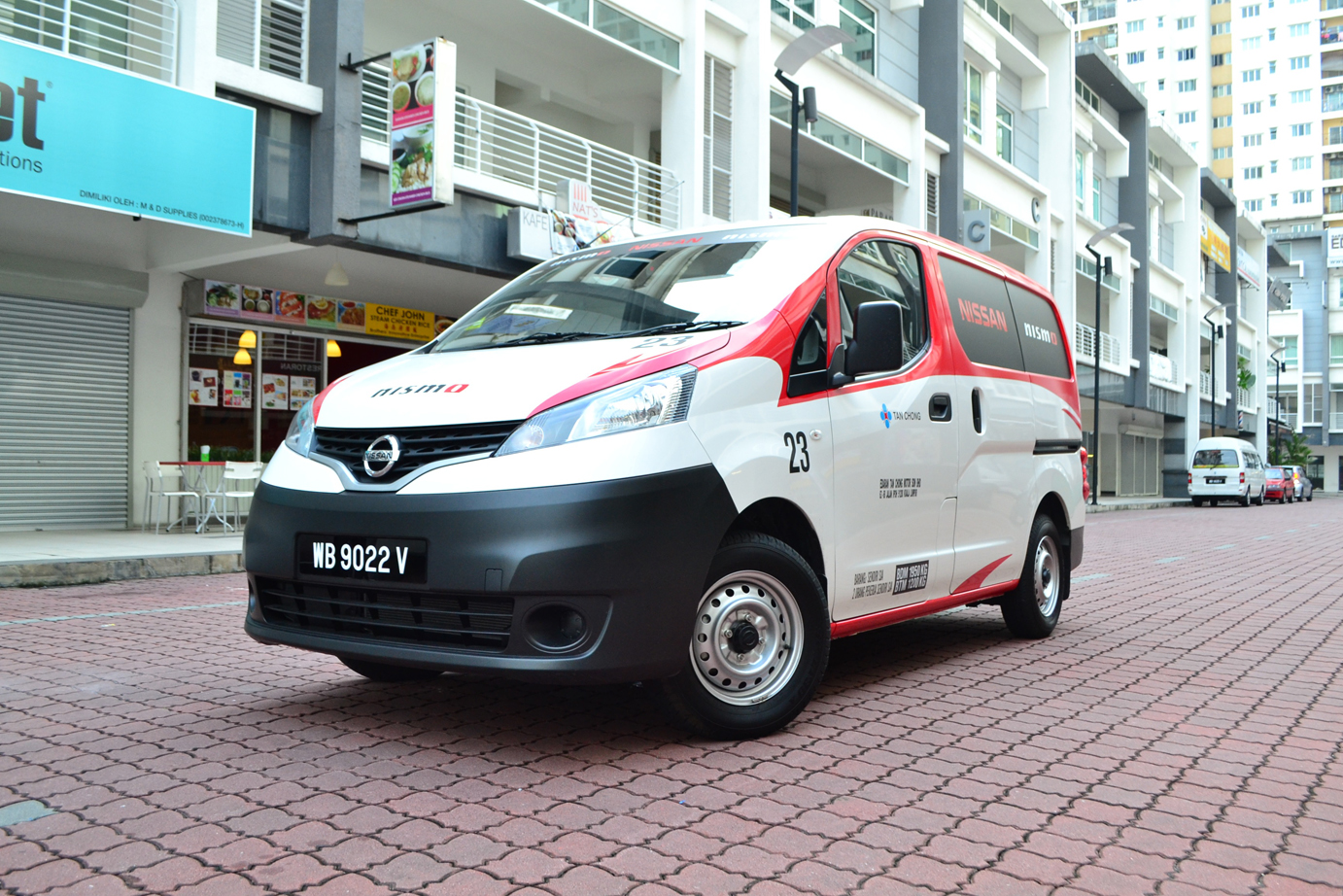 However you look at it, the NV200 is a van. Full stop.
But who says a van cannot look good? The NV200 combines practicality of a good-hauler with the sleekness of a bullet. It looks good (and versatile) enough to win New York City's Taxi of Tomorrow which allows it to exclusively replace about 13,000 taxies in the Big Apple.
At the front, a V-shaped grille extends outwards to the long headlamps. This stretched design makes the entire front look elongated that's uncharacteristic of a van.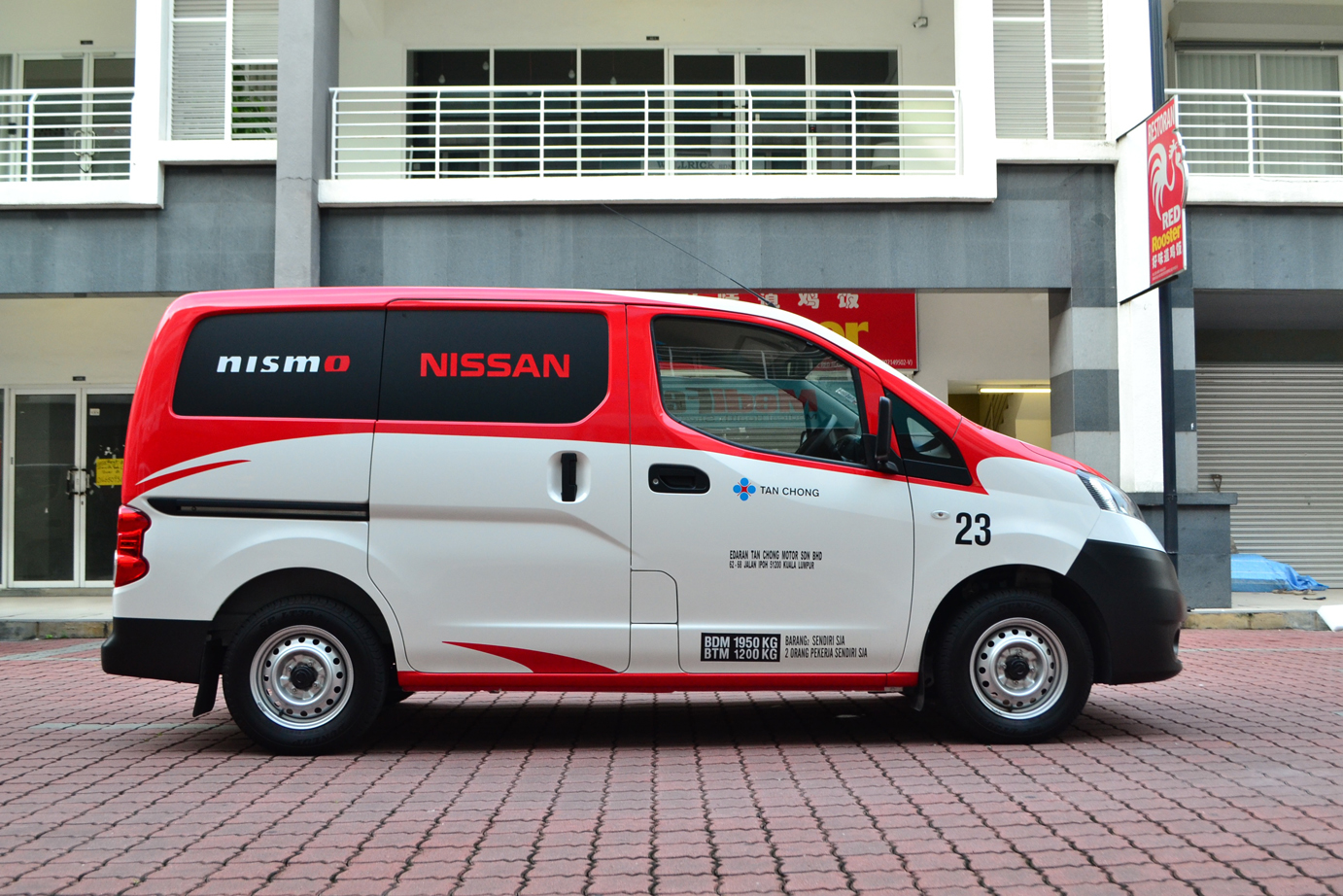 It measures 4,400mm in length, 1,695mm in width and has a height of 1,860mm if it's not carrying any load. With these dimensions, zipping around town and finding parking space isn't much of an issue.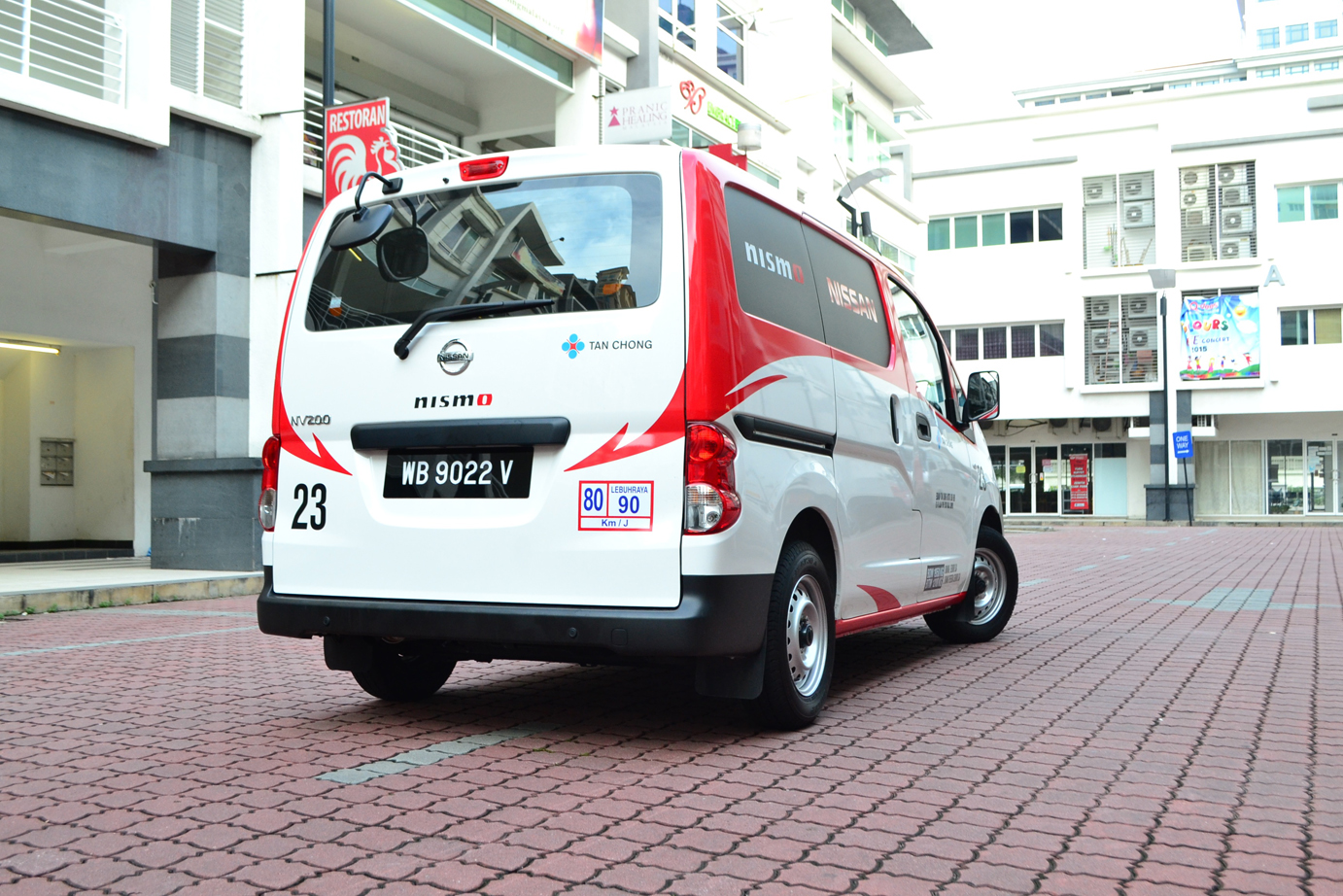 The test unit seen here is artfully decorated with Nissan decals and no, you won't get them if you buy one. That said, I've seen companies coming up with unique designs that tattoos the vehicle beautifully.
.
Performance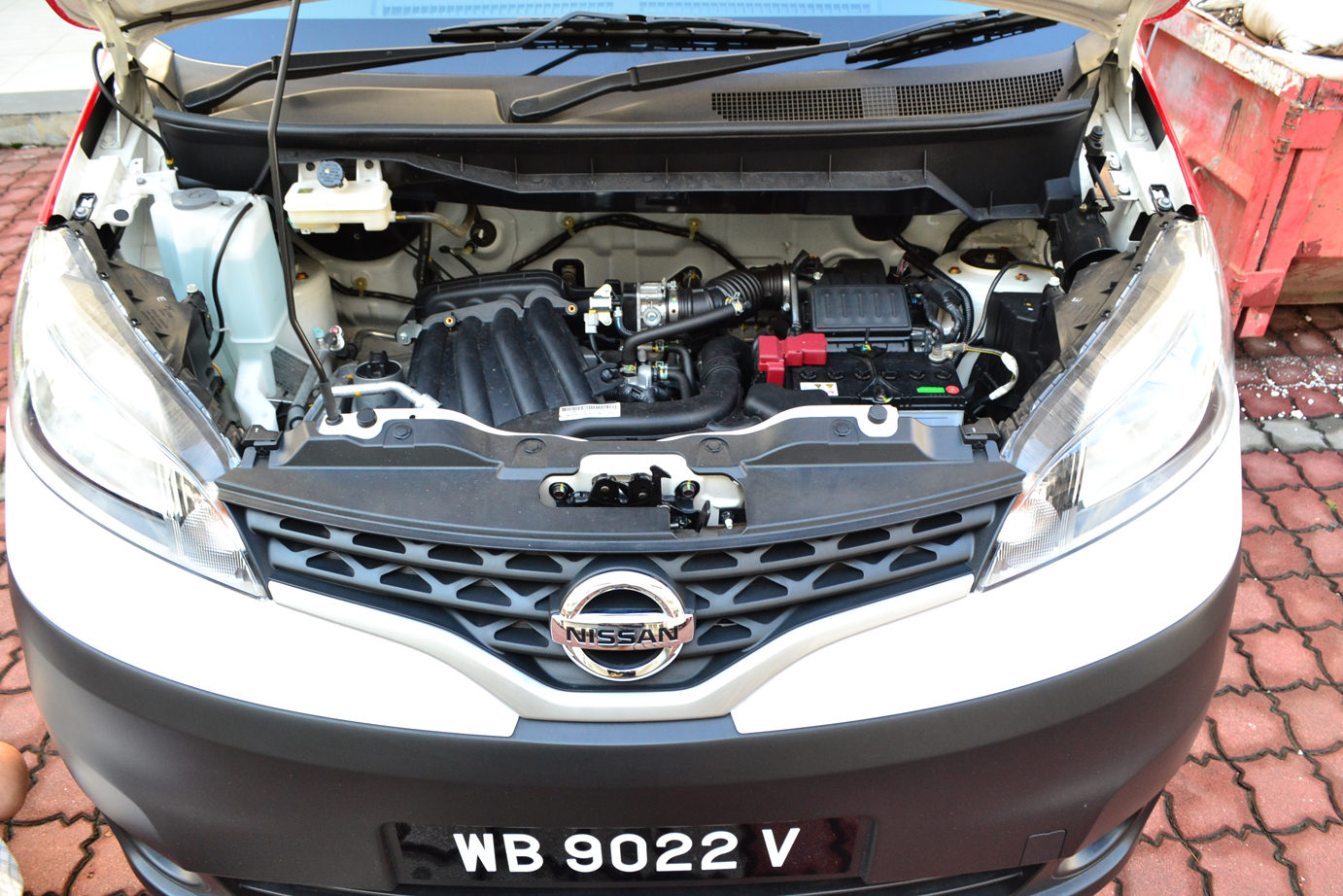 Powering the NV200 is a 1.6litre DOHC, 16 valve, 4 cylinder, in-line with CVTC engine producing 109PS @ 6,000rpm and a maximum torque of 152Nm @ 4,400rpm. It's a cargo van, not a hot hatch so 0-100km/h figures are irrelevant here. Neither is top speed a main factor to consider. What matters is whether it's sufficient to haul – and it does. Well enough that it's not power I'm worried but stability since it's not often I carry so much goods right to the roof of the vehicle.
Check this out:-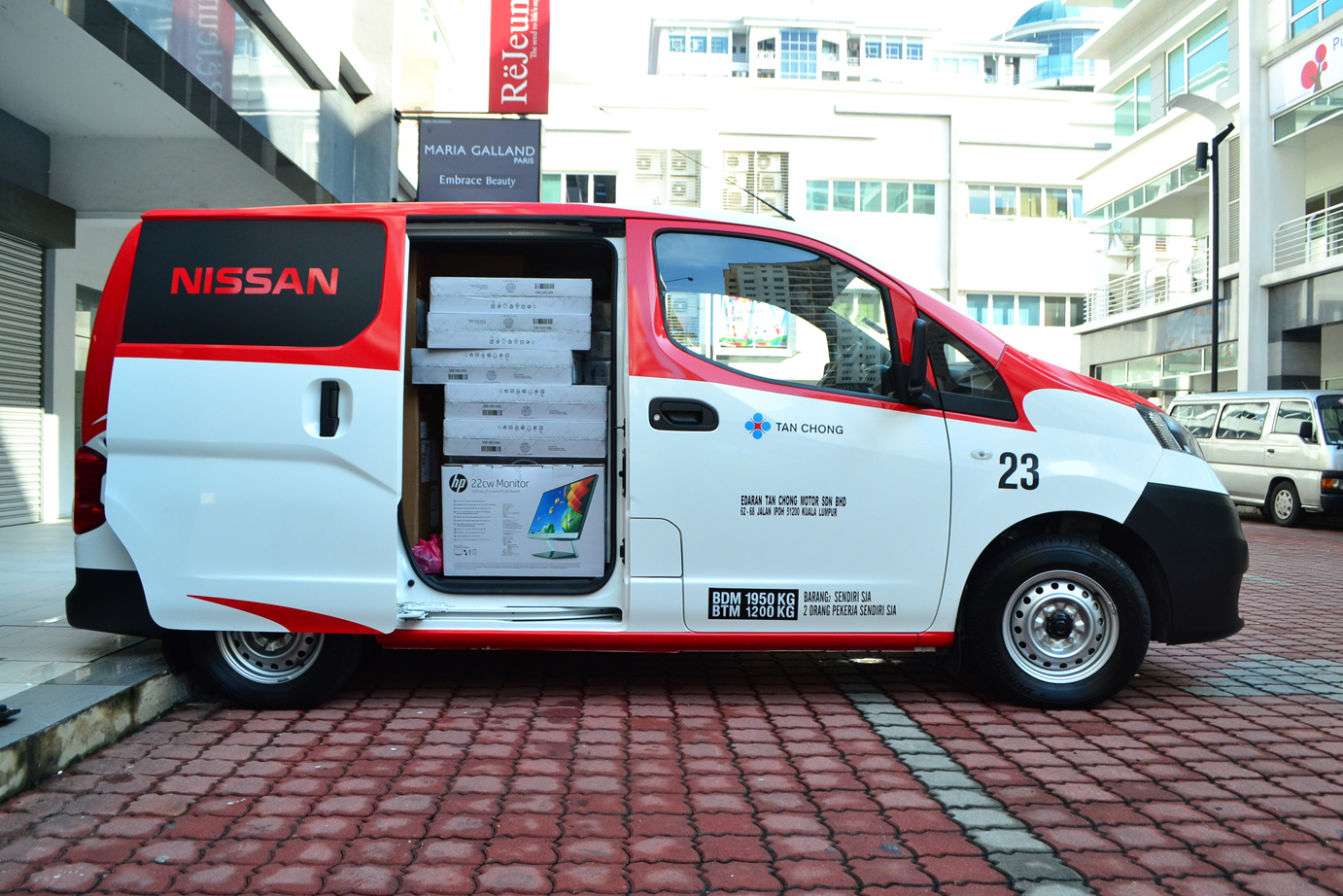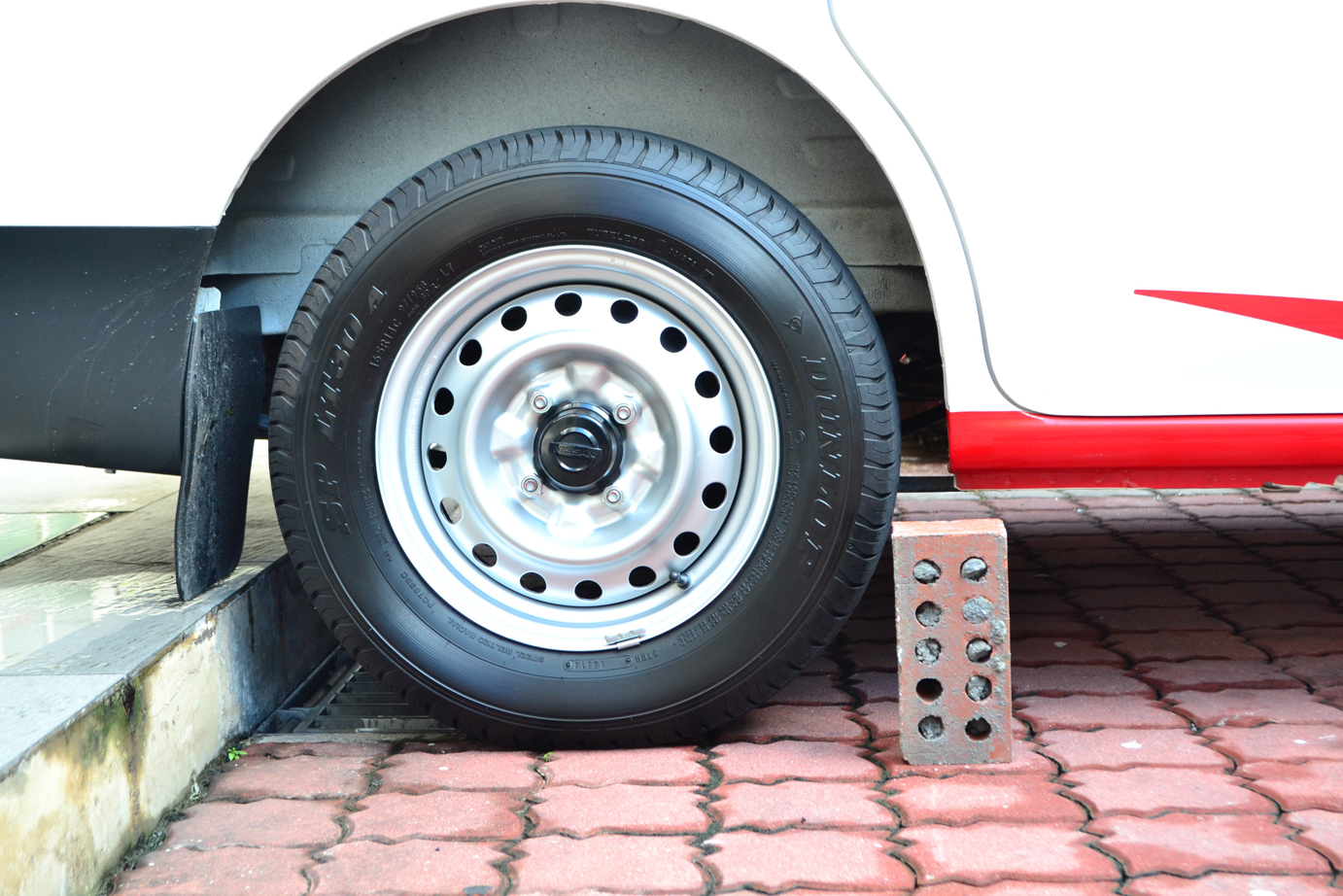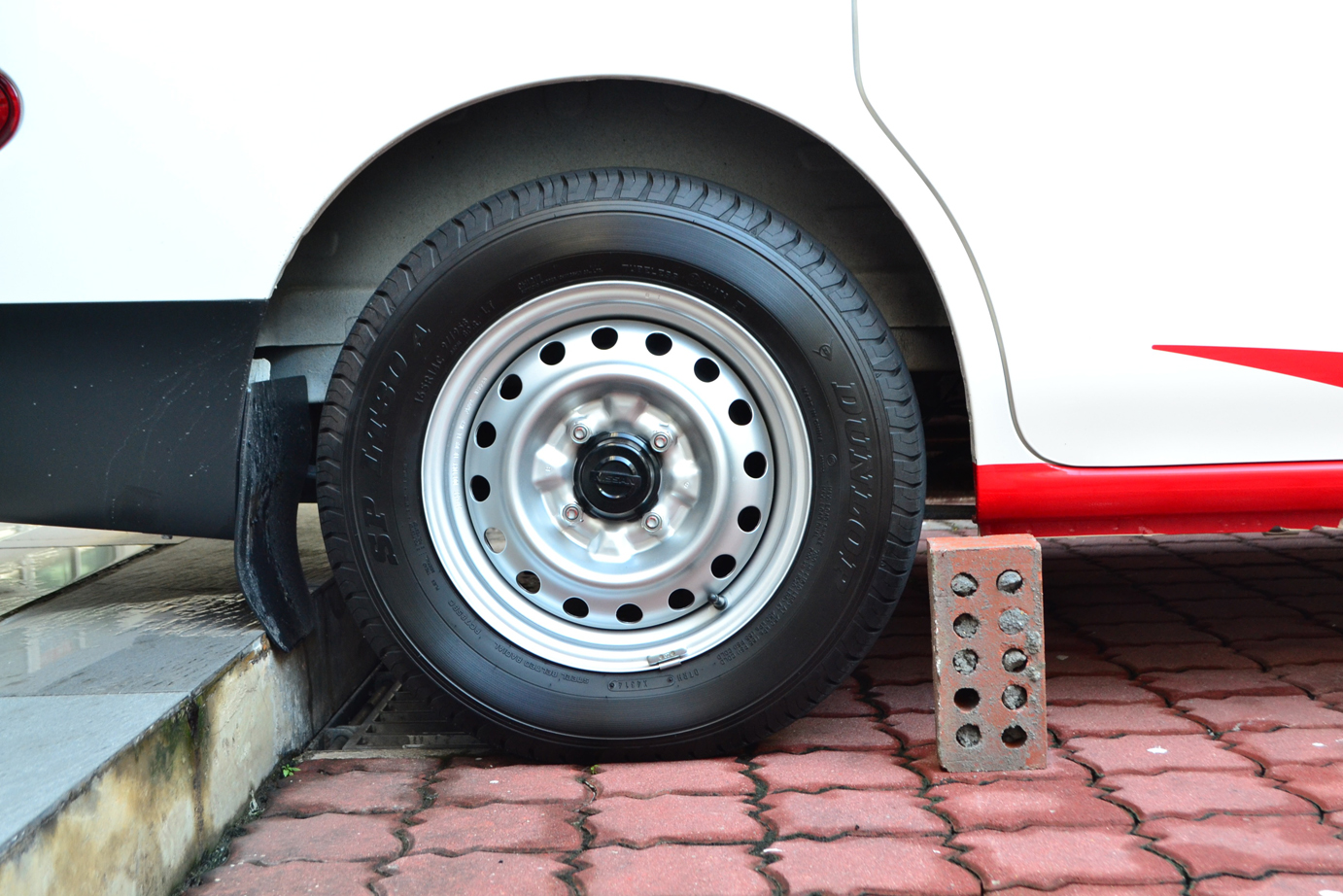 Just to show you that it's not just empty boxes I stacked, you can see how the van has dropped a couple of inches. We managed to stuff so much inside, I think we exceeded the rated 750kg limit. Even then, the engine had no issues coping with the load. I was actually more concerned with the tires exploding and the vehicle toppling over (none of which happened).
The NV200 has sliding doors on both ends and a low load height which makes loading a breeze.
.
.
Ride and Handling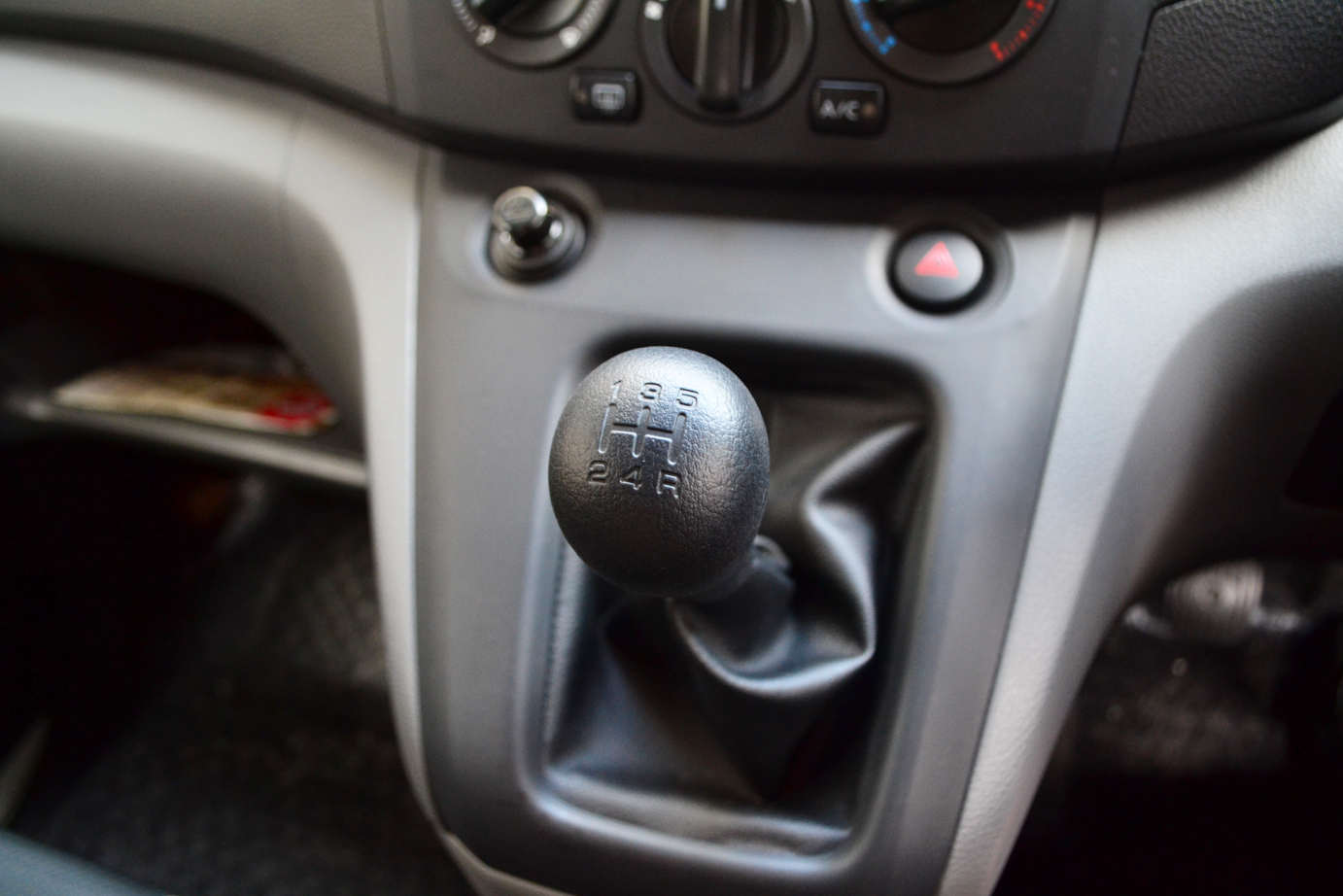 It might not be a sports car but the 5-speed manual transmission works well in harnessing the 1.6litre engine's power. It's surprisingly easy to use, with the clutch bite point being wide and forgiving if you drove it like it's your first day at driving school.
Unladen, the NV200 displayed an agile and fun characteristic. It's surprising how much silliness you can get from throwing – nay, drifting a van across corners. Not that you should do that, of course. No, that … ermm, didn't happen in this review. No. But considering that the NV200 weighs a mere 1,200kg when empty, 109PS is more than enough for it to move around town quickly and easily.
NVH is as what a commercial van can expect; a honest noise of a works horse and the short travel on its suspension eliminates undulations but provides less comfort but heck, we're talking about a van here, not a sedan. That said, the suspension does provide sufficient pliancy to absorb most road imperfections. Again, not to passenger car levels but if delivering tofu on a mountainous road is your thing, the NV200 should be able to do the job well.
.
Cabin Convenience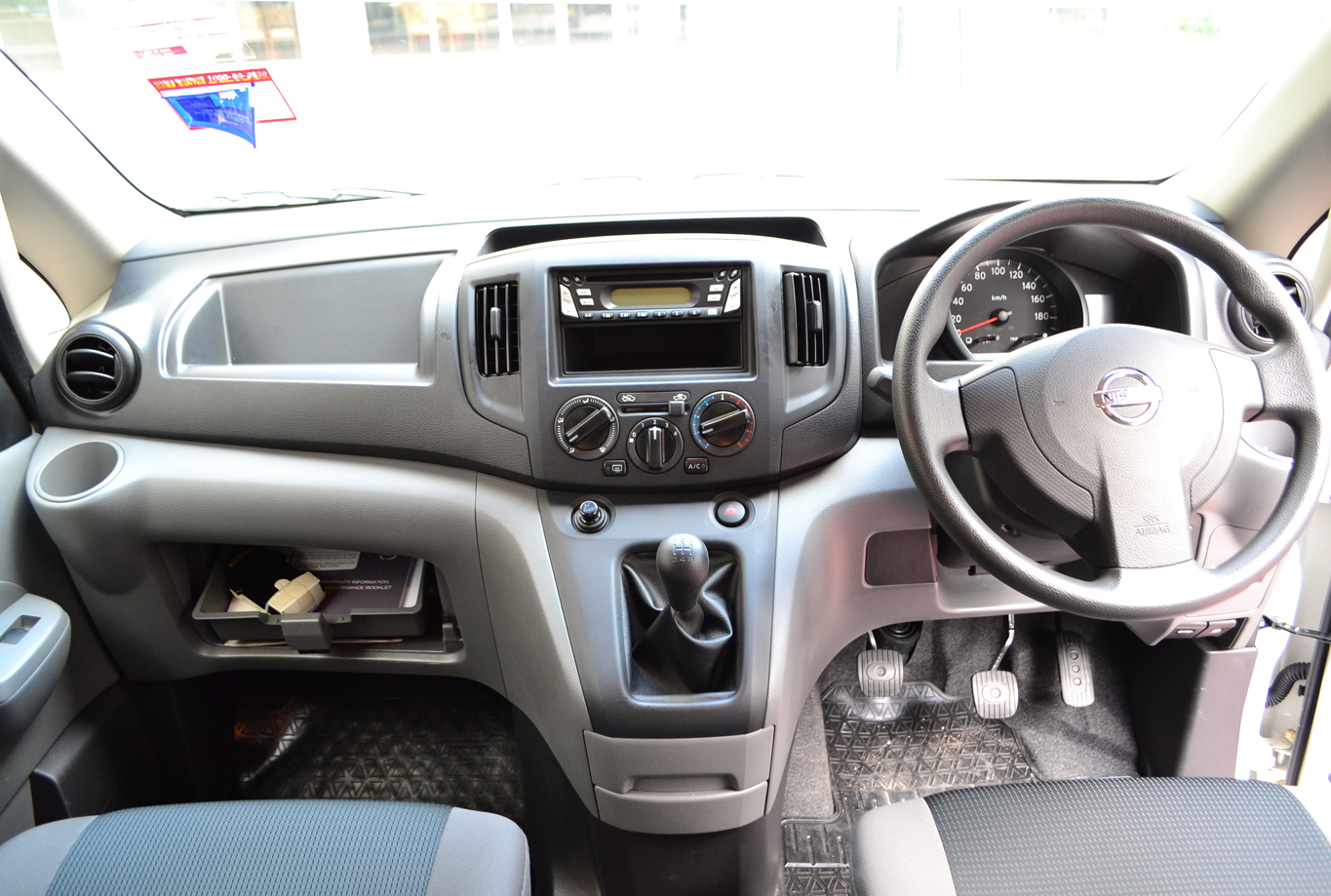 The interior layout of the cabin is focused on practicality and plastics is of course, expected. It's unrealistic to expect fantastic fit and finish yet the NV200 isn't all that bad with panel gaps remaining a minimal and consistent.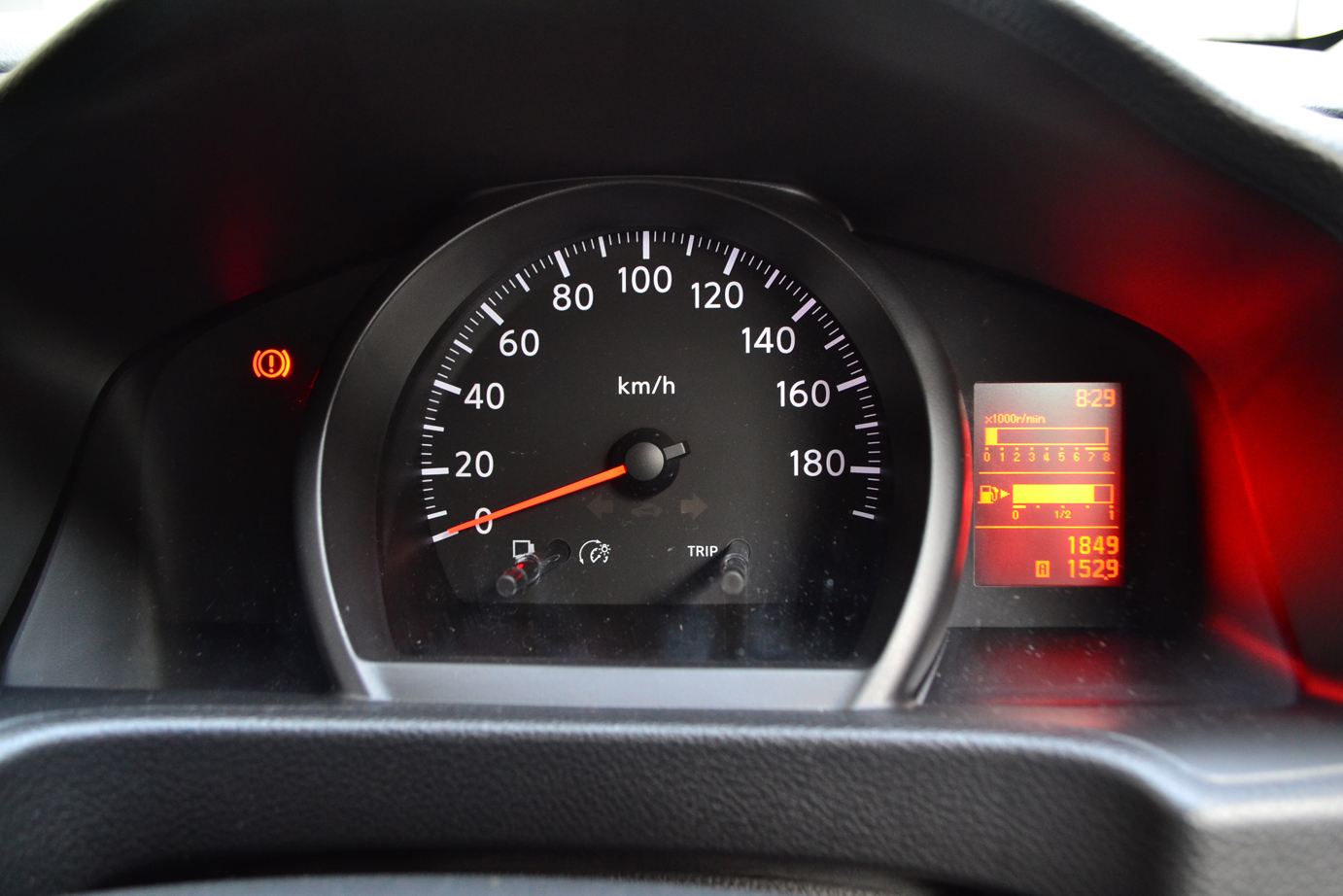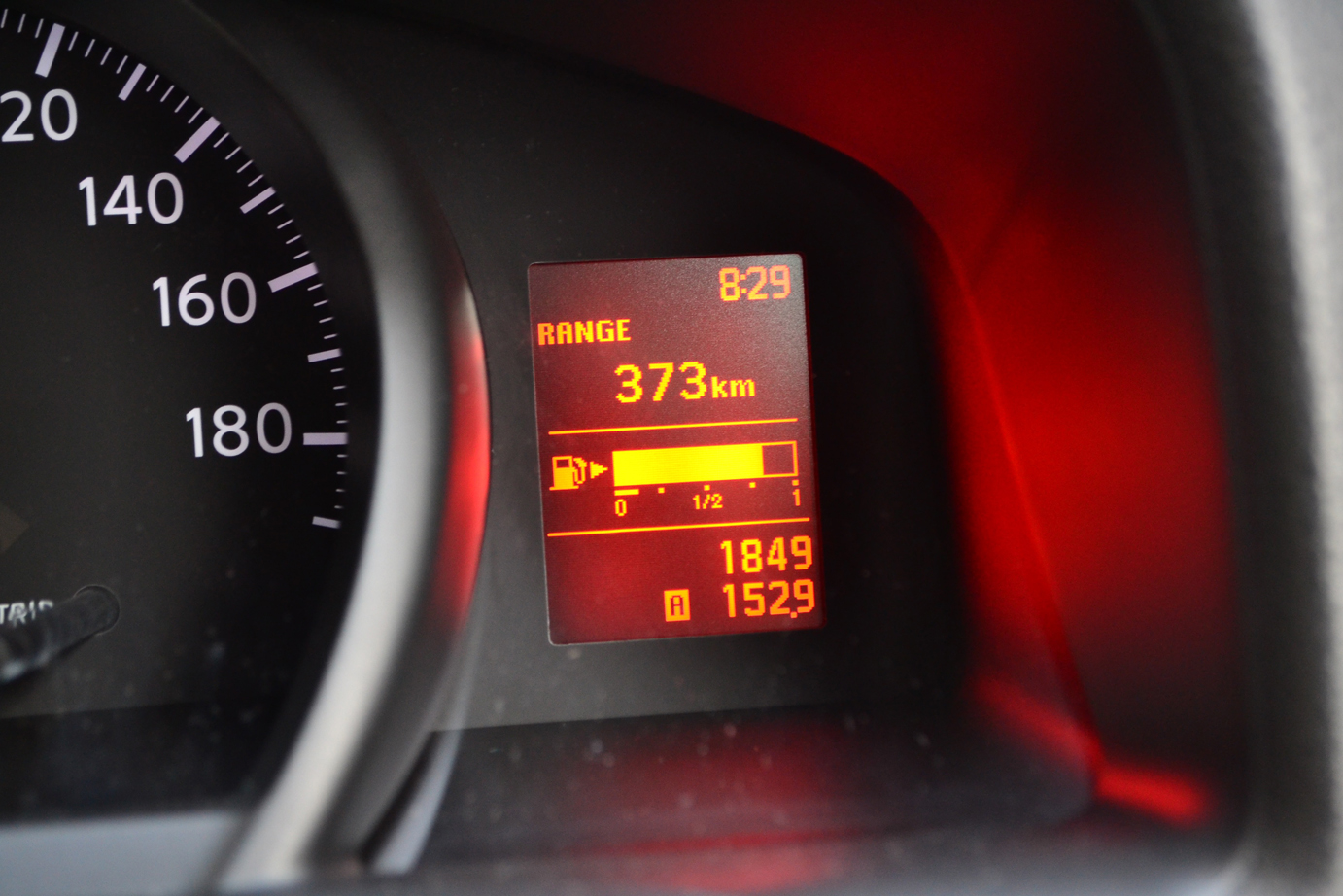 Basic but functional, the multi info display shows critical information such as distance to empty, trip meter and rev meter.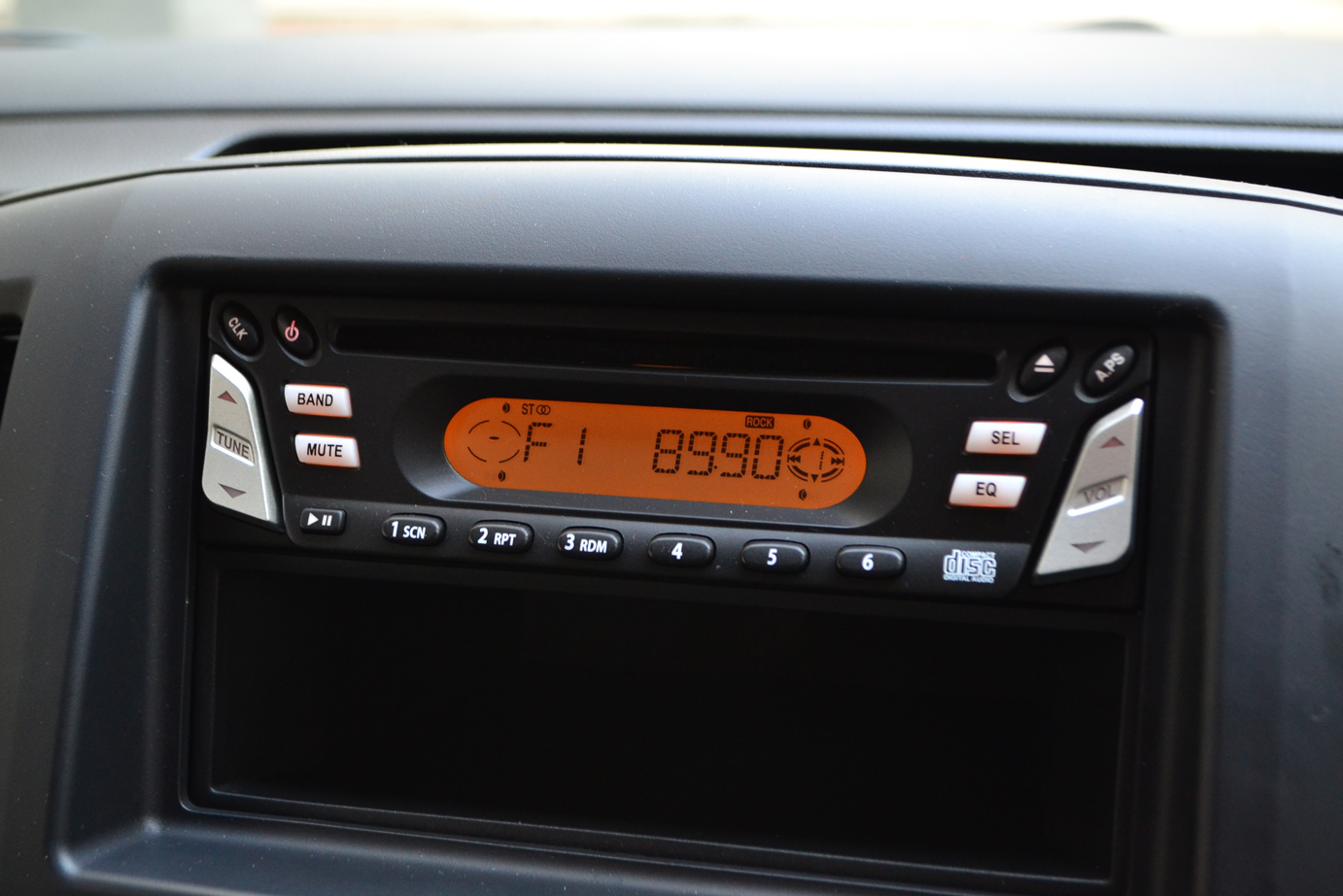 No frills single deck head unit.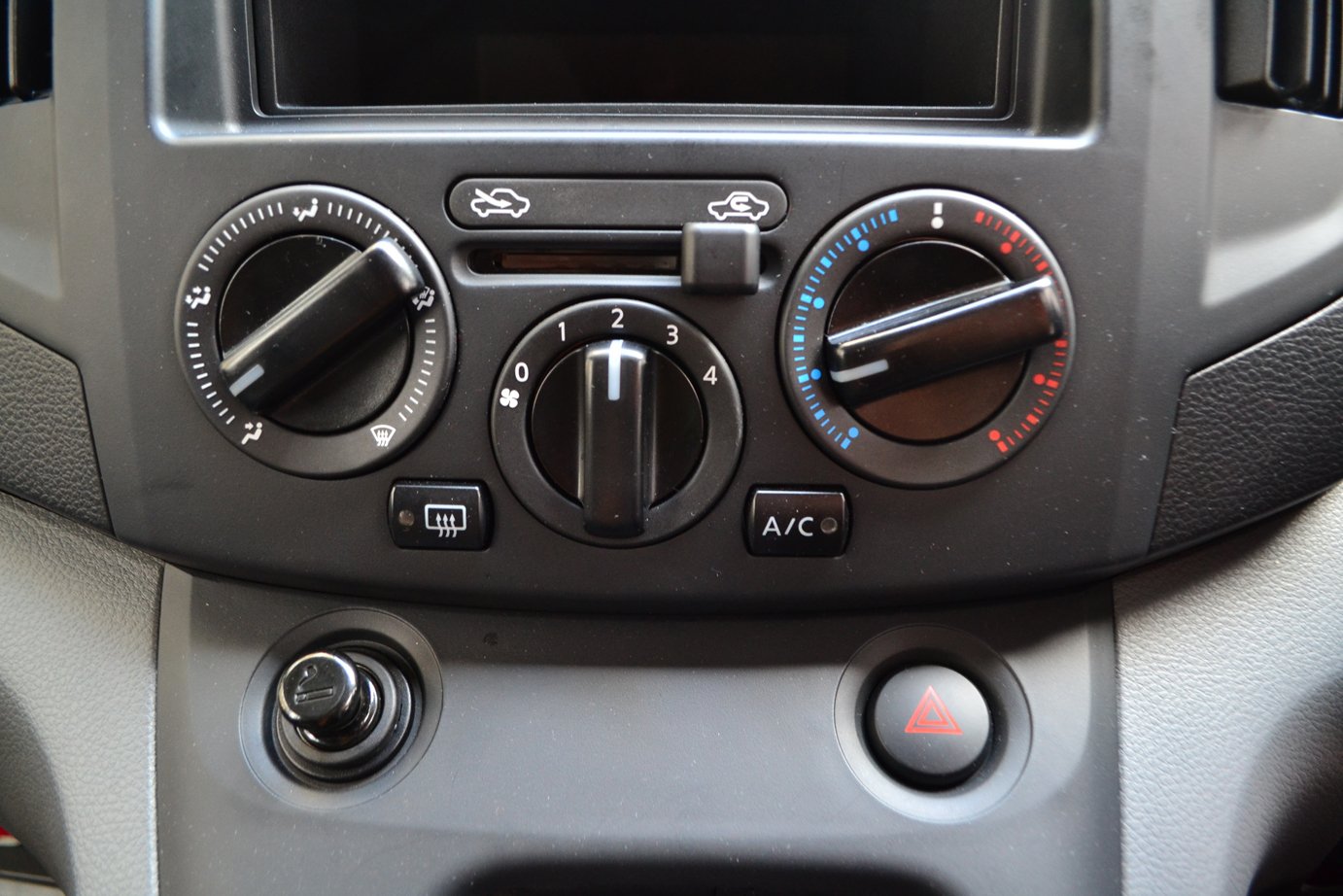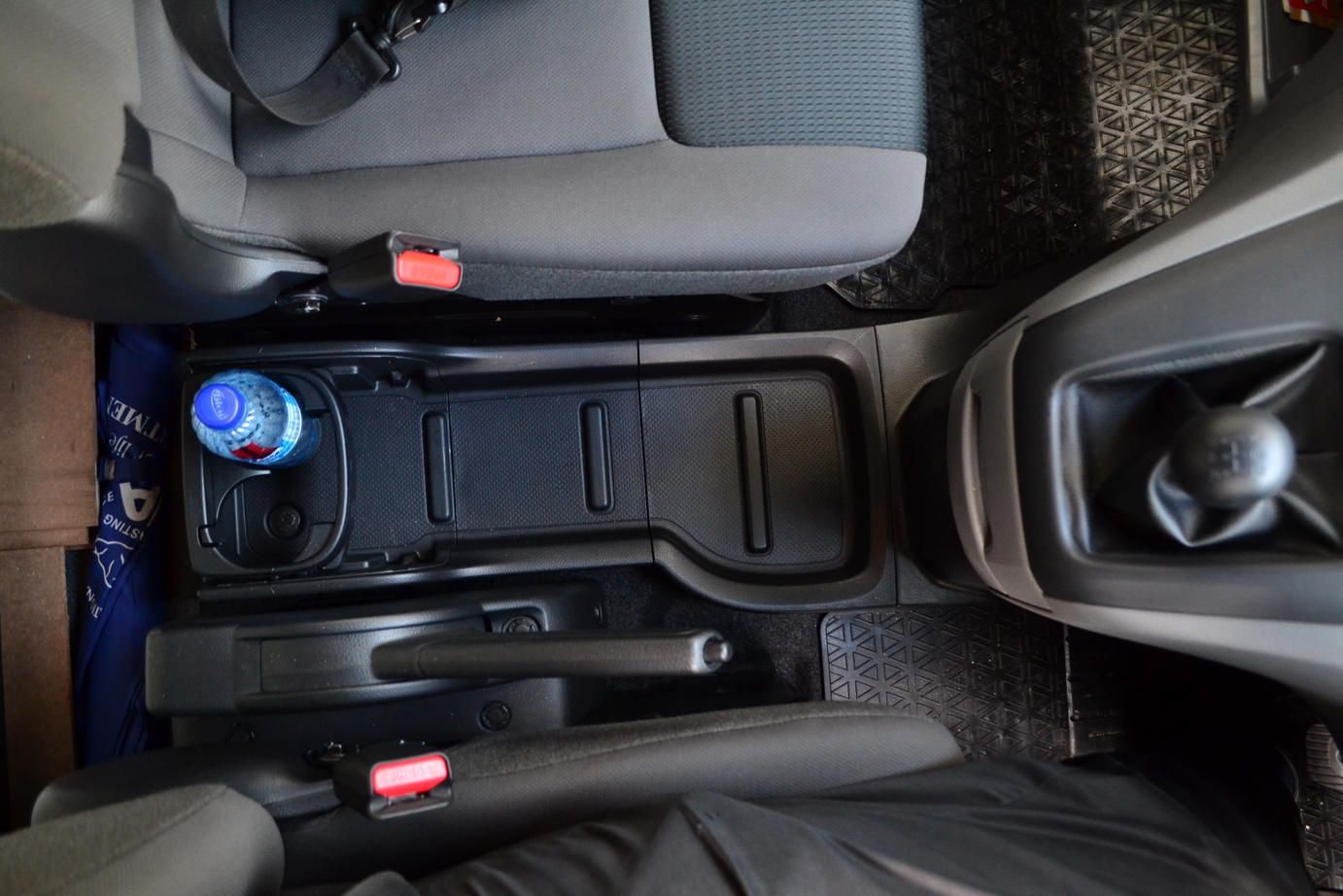 The test unit here is a full cargo configuration unit (panel van) so it seats only two. You get a simple manual air conditioning unit, cup holder that fits 800ml bottles and adequate space between dump small items such as keys and mobile phones. If you're driving alone, you can fold the passenger seat down as a make shift table.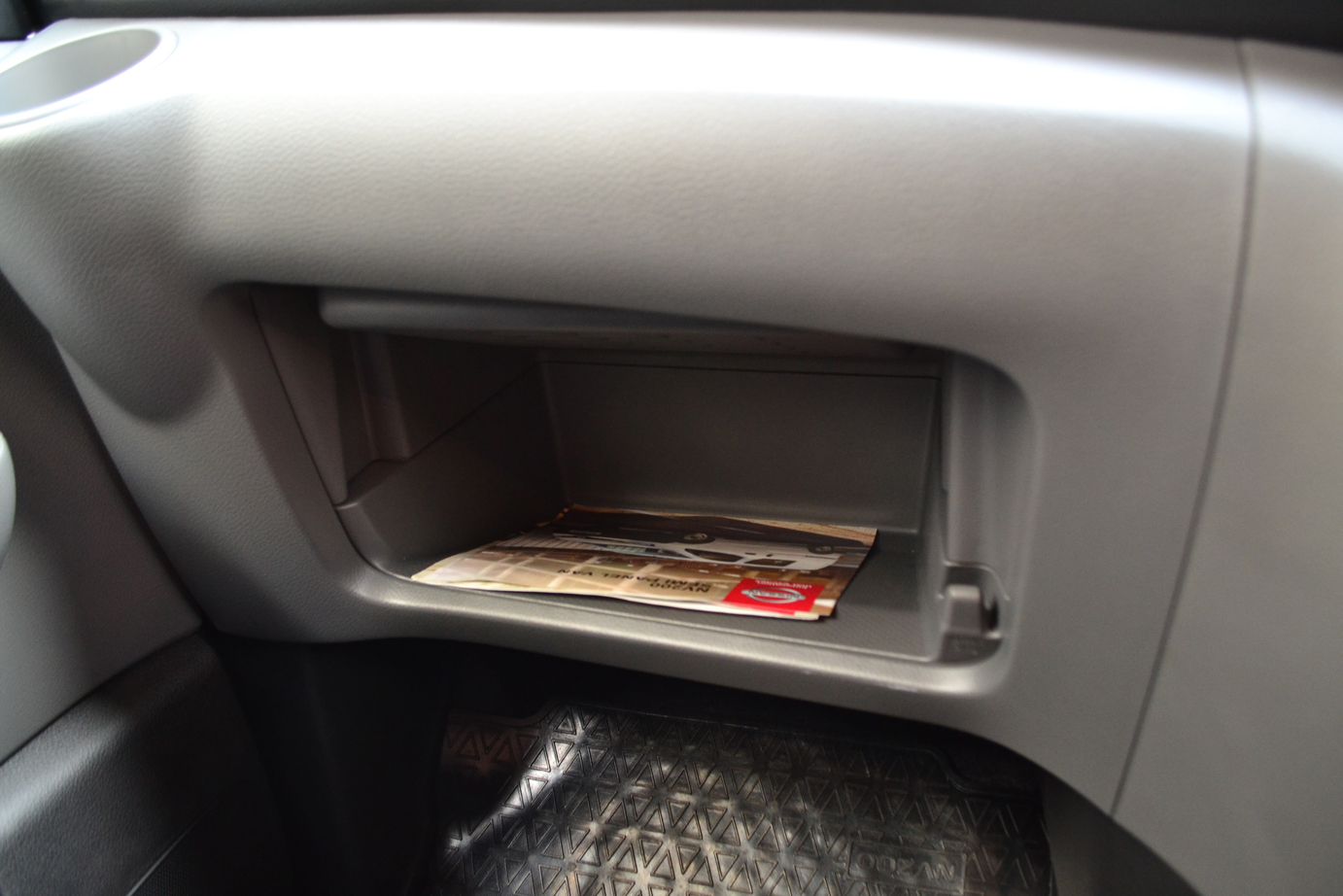 Glove compartment is large enough to fit small bags but there are no covers so beware of prying eyes.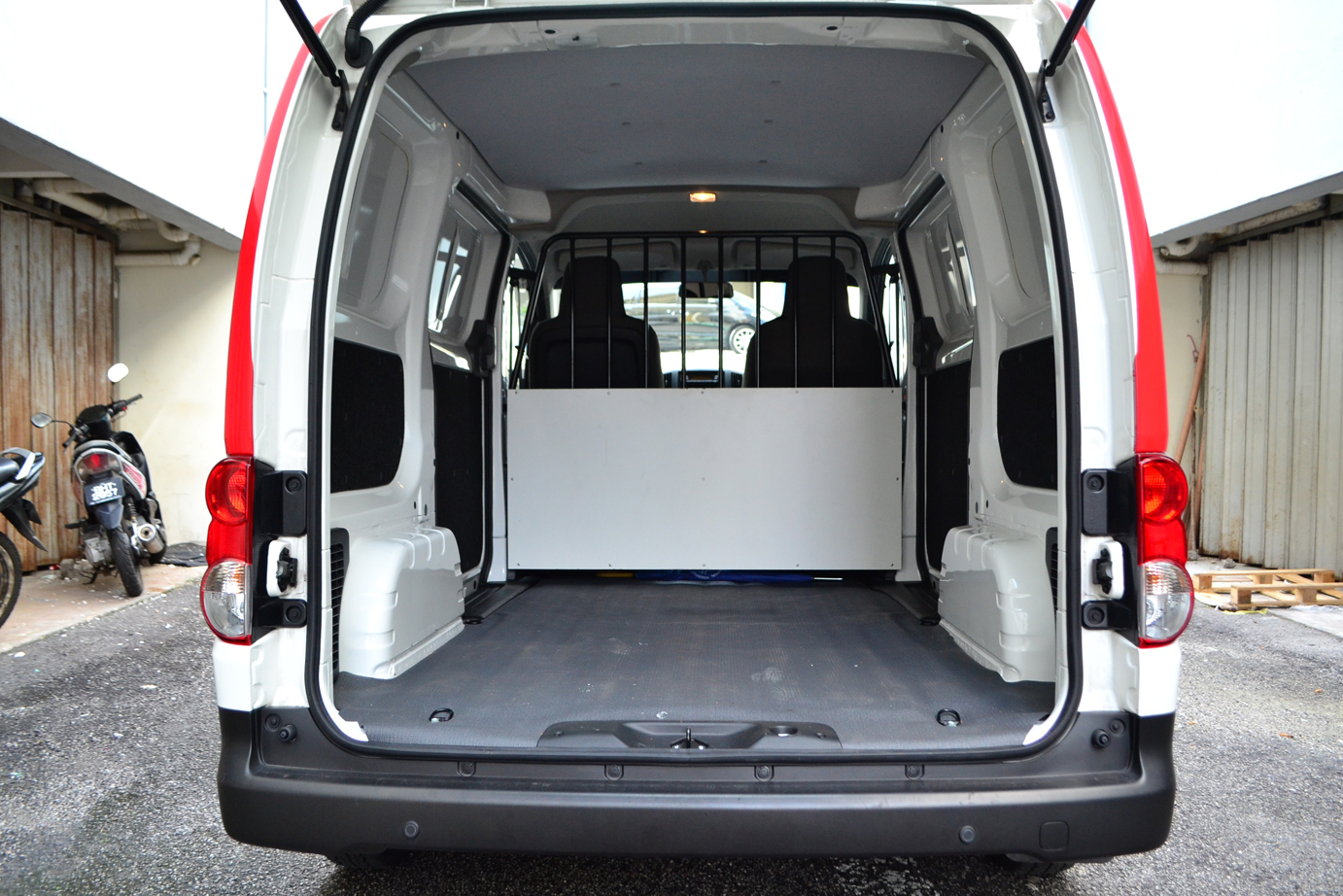 It's a full 2.04m length of space behind with anchor points for you to strap important items such as a motorcycle securely.
Safety
Driver SRS airbag (1 airbag)
ABS
EBD
Brake Assist
Pre-tensioner seatbelts
Zone Body Construction
Maintenance and Ownership
The Nissan NV200 has a price tag of RM63,217.26 for the panel van and RM67,102.22 for the semi panel van (an additional passenger row behind). All prices are on-the-road price including GST without insurance and only applicable for commercial registration. Yes, you cannot buy it for private use.
The NV200's main competitor is the Daihatsu 1.5litre Grand Max which costs slightly cheaper at RM62,512.95 and both offer 3-years warranty or 100,000km whichever comes first.
Comparing the NV200 with the Grand Max, I'd pick the NV200 in terms of exterior aesthetics and power. Granted I have not tested the Daihatsu to give a fairer comparison but after moving a few tonnes of cargo with it, I'm fully convinced of its capabilities.