"We didn't do anything wrong, but somehow, we lost"
Those were the words uttered by the CEO of Nokia last year when the company was acquired by Microsoft. He lamented how the world moved too fast for Nokia to adapt and catch up. Today's environment has become so fast paced, so dynamic that sitting still is no longer an option. Failure to innovate, to feel the life pulse of the market and resistant to change are sure ways to render yourself irrelevant tomorrow.
Fast forward to the present, Mercedes-Benz Malaysia (MBM) recently held a media briefing on its 1st quarter 2016 achievement and results where it claimed the top spot in the premium luxury market, delivering 2,658 units, representing a 41% growth compared to the same period in 2015. Dr Claus Weidner, President and CEO of Mercedes-Benz Malaysia shared' "Taking pole position doesn't happen overnight. Our success comes from the combination of all our on-going initiatives".
Dr Weidner's statement perfectly illustrates business success and failure and relates to Nokia's predicament; success does not happen overnight – neither does failure. Like an aircraft taking off, it takes enormous effort in pushing it off the ground but when it does, nothing is going to stop it. That said, ignoring what's happening around you or responding too slowly may bring dire consequences to the aircraft.
Taking the vessel to newer heights requires careful consideration of all resources available and MBM is leaving none to chance.
"In the year that the Mercedes-Benz brand celebrates its 130! Years of Innovation, Mercedes-Benz Malaysia renews our commitment to the Malaysian market. We will continue to focus on key customer touch points through our dealer network. We will be continuously upgrading our existing dealerships, and we will continue to provide customers with not only The Best products, but also The Best customer experience, "Dr Weidner pledged.
All business starts with the customer. Treat them well and financial rewards will come naturally. With this key philosophy in mind, MBM announced four key initiatives this year.
The Showrooms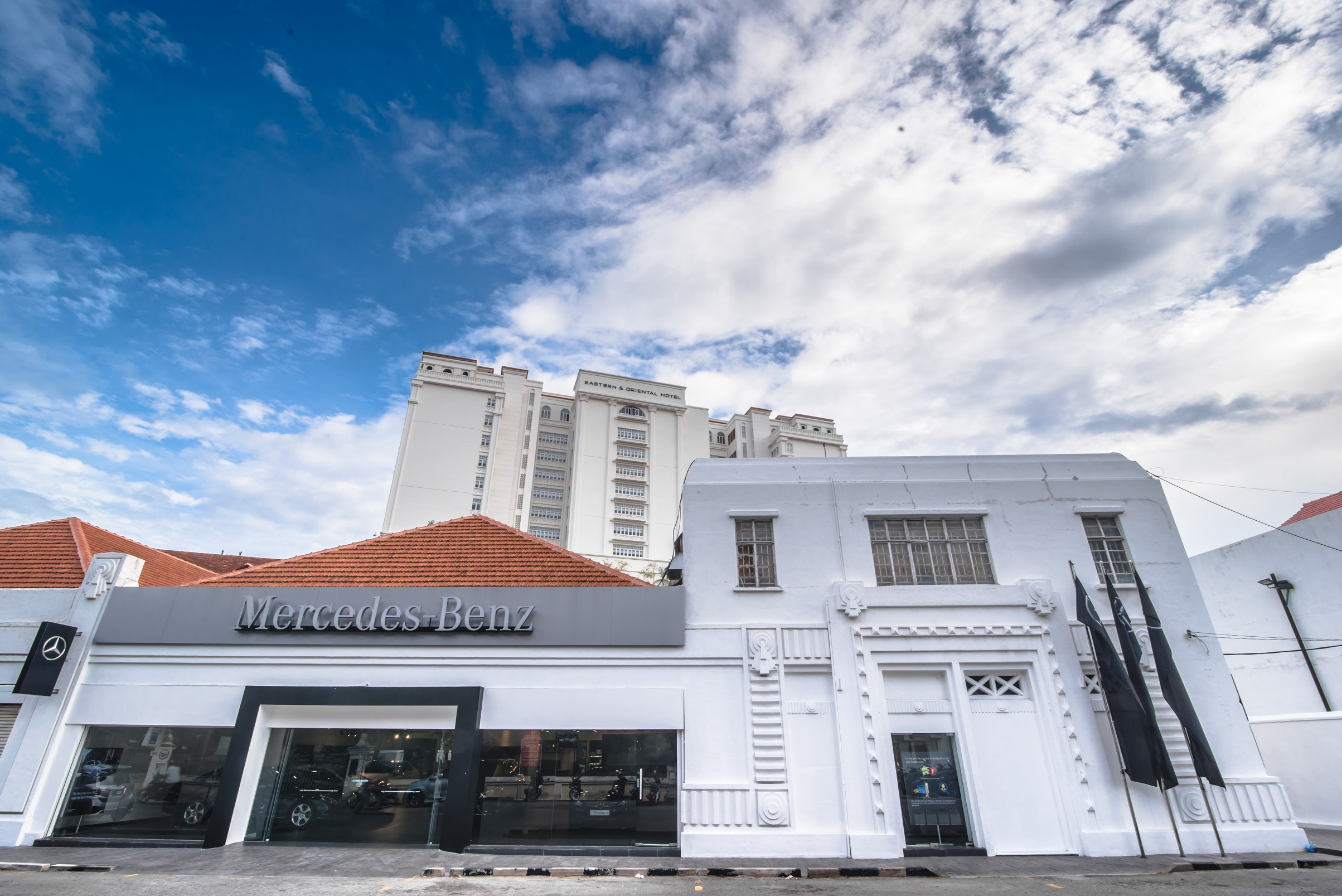 First impressions count and therefore, it makes sense to delight potential customers in every way possible when they visit a showroom.
MBM has launched two revamped Mercedes-Benz Cycle & Carriage Bintang Autohouses. Carrying the latest Mercedes-Benz corporate identity and featuring upgraded showrooms and customer lounges, upgrading the Mercedes-Benz Cycle & Carriage Bintang Autohouses in Petaling Jaya, Selangor and Georgetown, Peanng required a total investment of RM11 million. In the same quarter, MBMalaysia and Cycle & Carriage also introduced the all-new Mercedes-Benz City Store, a fresh new concept and customer experience which was built with an investment of RM4.3million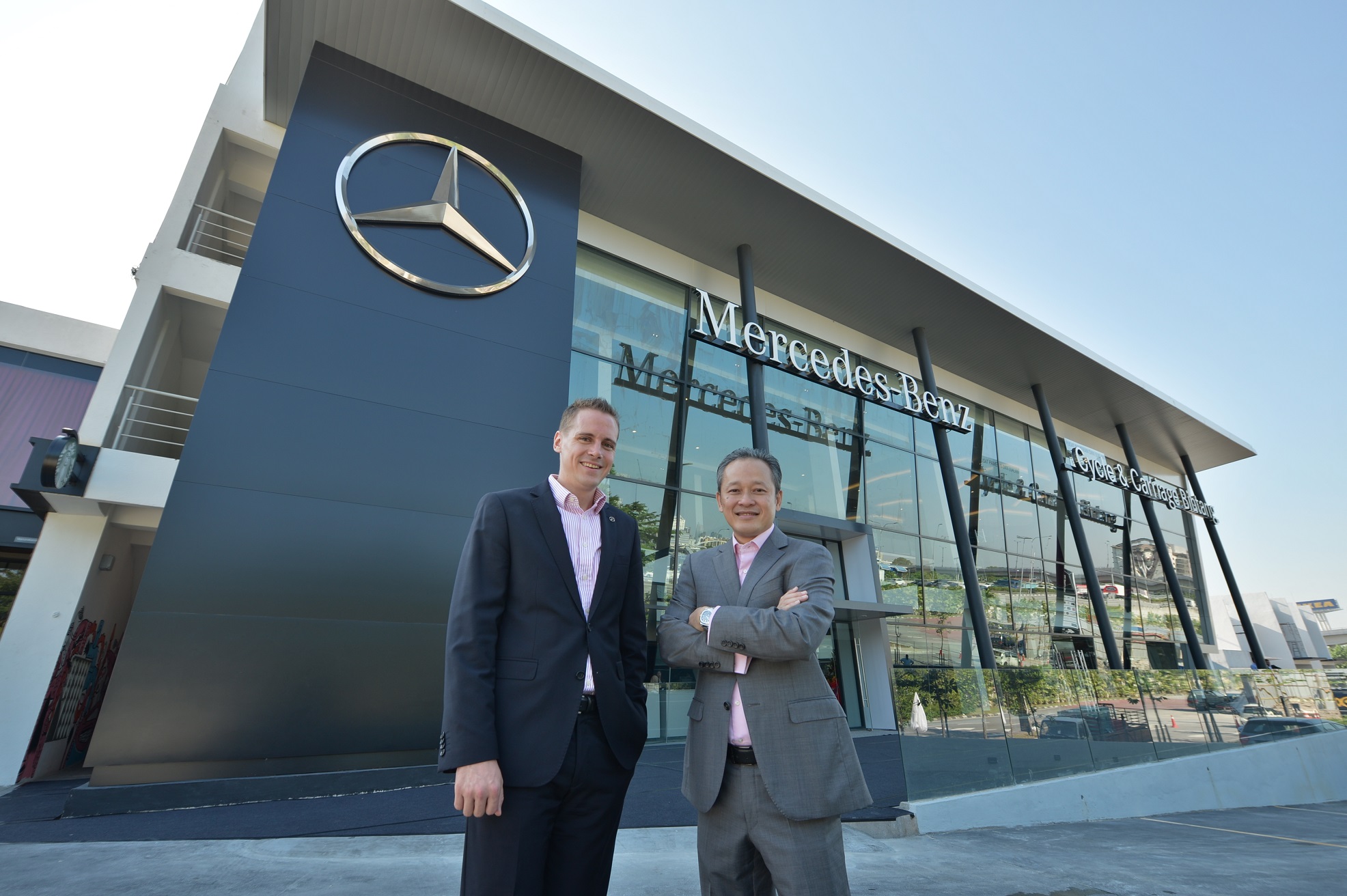 Additionally, three new showrooms were launched during the first quarter of this year.
The Products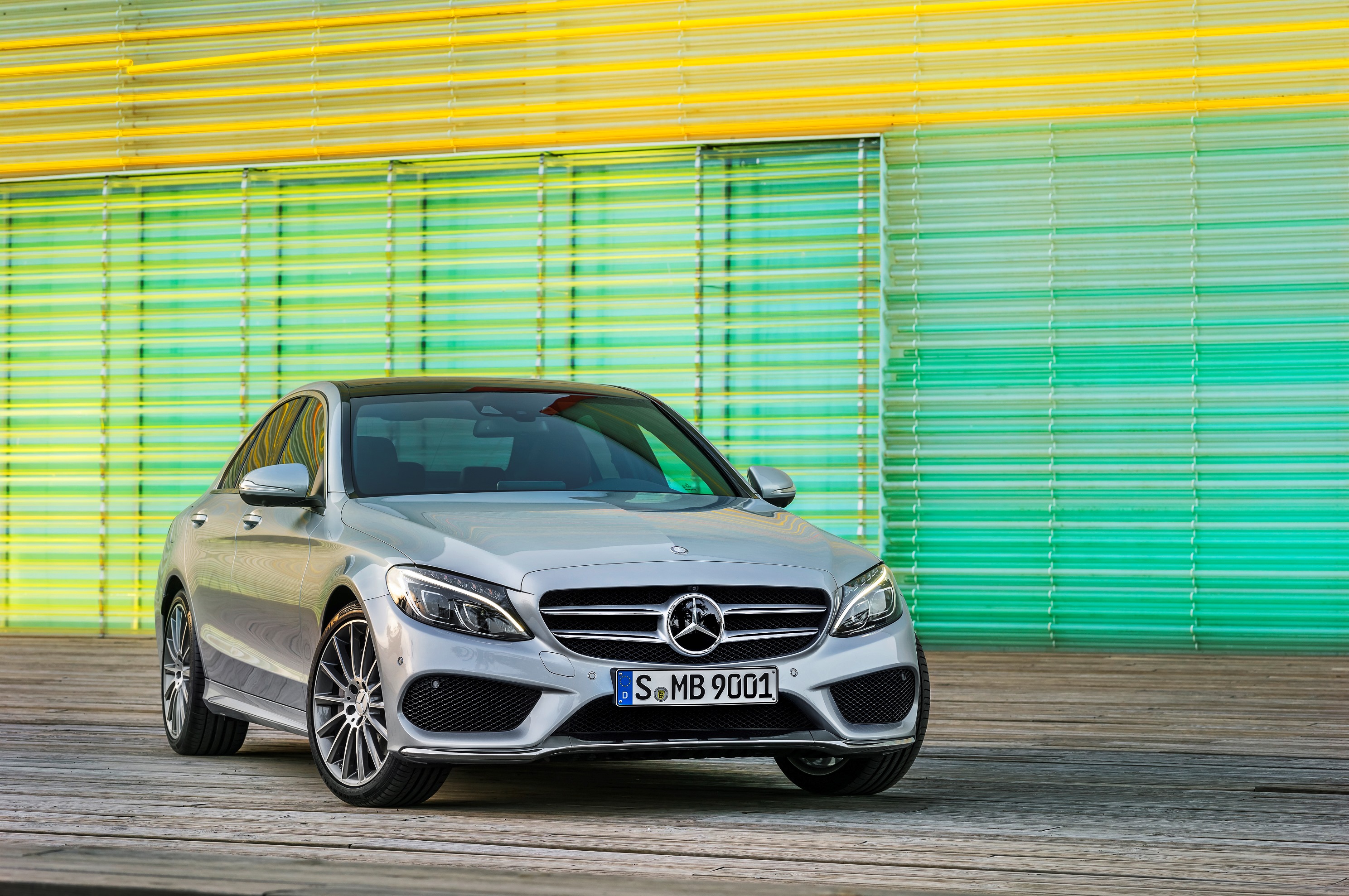 The foundation of any automaker is producing (and selling) vehicles that are well received by the market they serve. Mercedes-Benz as a whole has seen a complete change in the way they design their vehicles, both inside and out. It's a huge gamble but one that has worked out well in their favor.
Rolling into Q1 this year, MBM has launched four new models which includes the new A-class, extended its C-class range as well as its latest SUV lineup, namely the GLE, GLE Coupe and GLC. The new line has breathed new life to the company, appealing to a different set of audience and since then, a total of 170 tri-star SUVs has found new homes.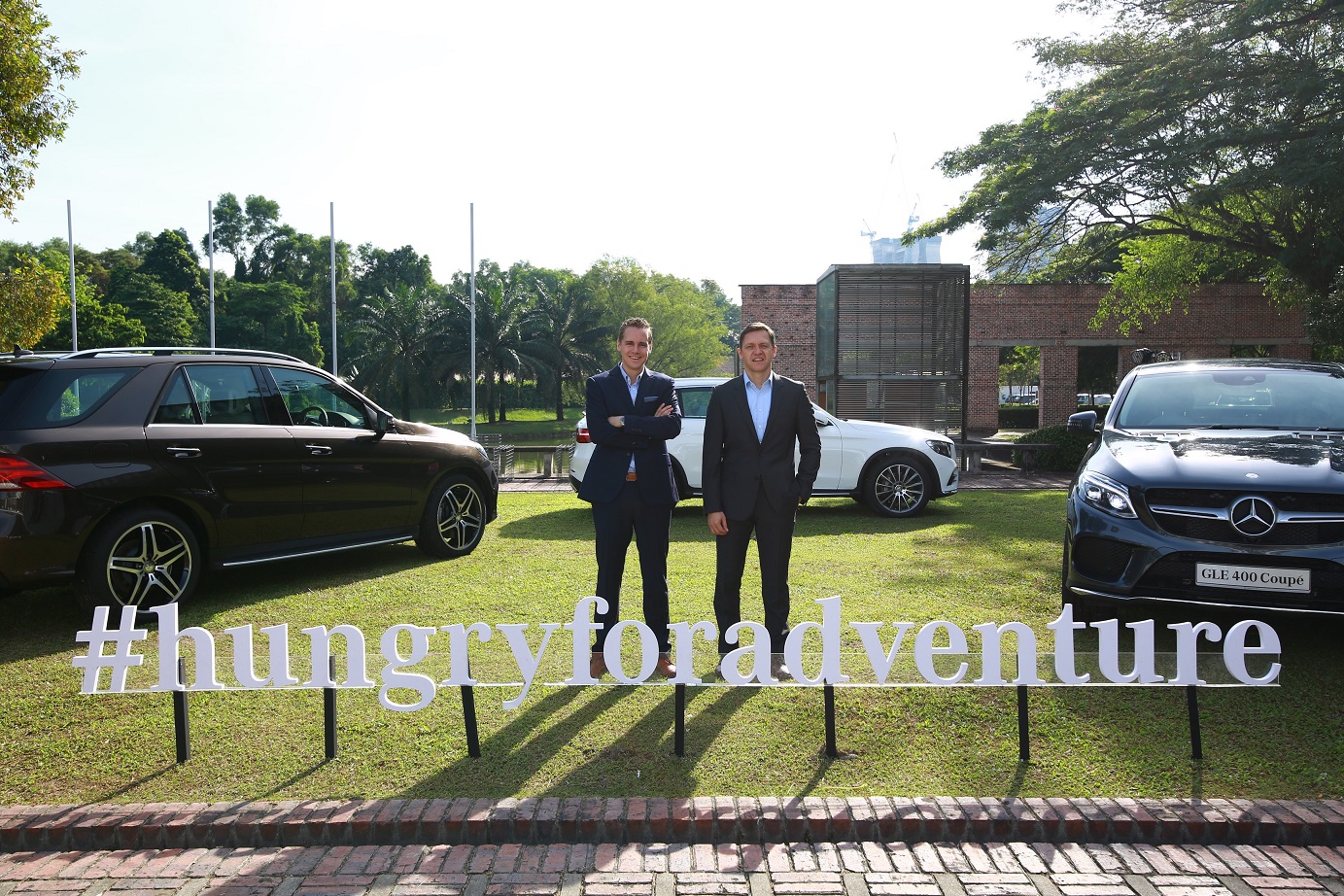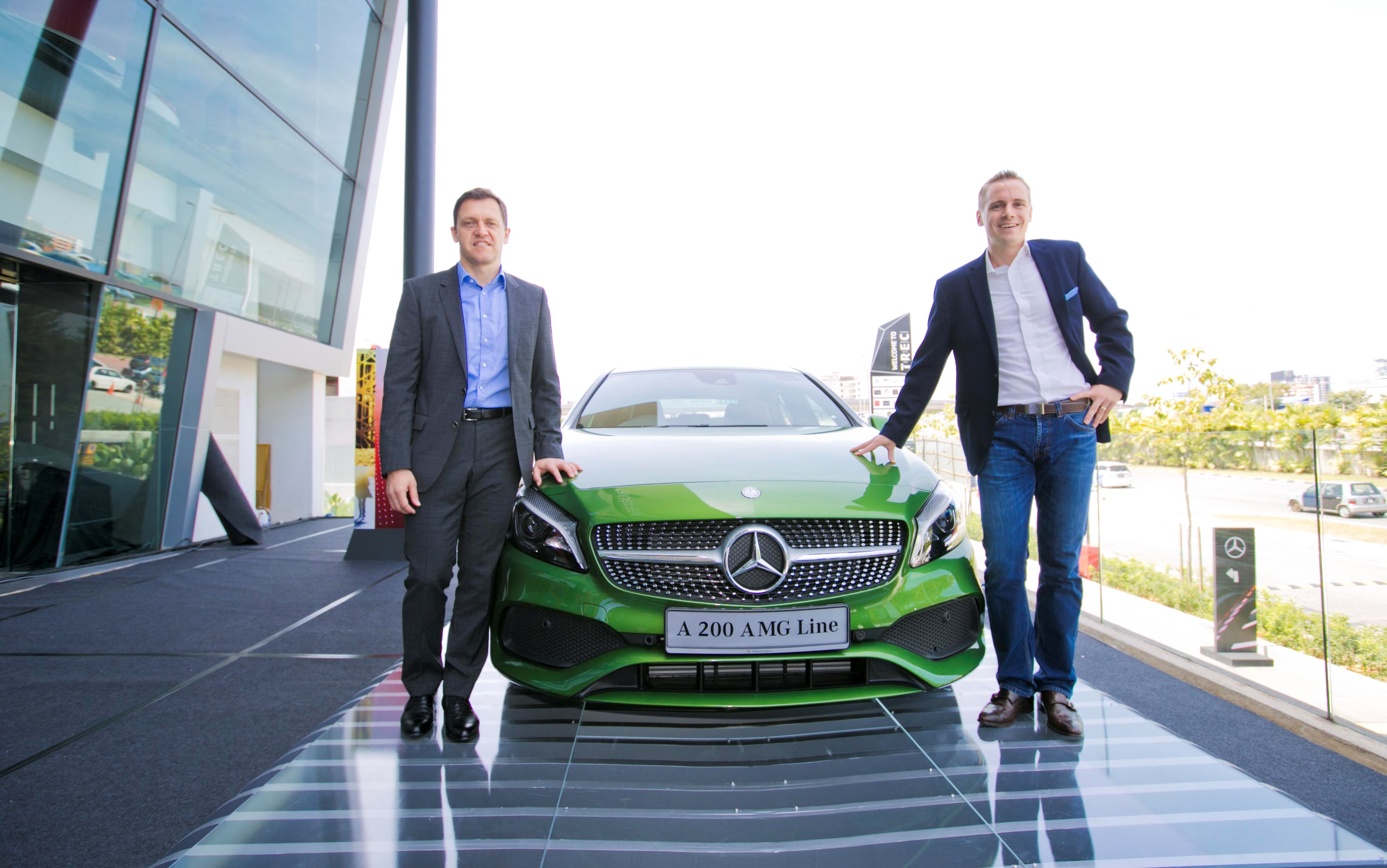 For the rest of the year, a total of 9 new models would be launched later this year, one of which would be the C-Class Coupe.
The Consultants
The features of a product is irrelevant to a buyer until it is translated to value. And this is where sales consultants seeks to understand the requirements of prospects and translate those needs into specific solutions offered by their products.
MBM goes one step further by introducing Product Experts, individuals who're trained and certified by Mercedes-Benz to know each and every aspect of any Mercedes-Benz model sold in the country. There are 18 of them nationwide so do check them out when you visit a certified Autohaus.
After Sales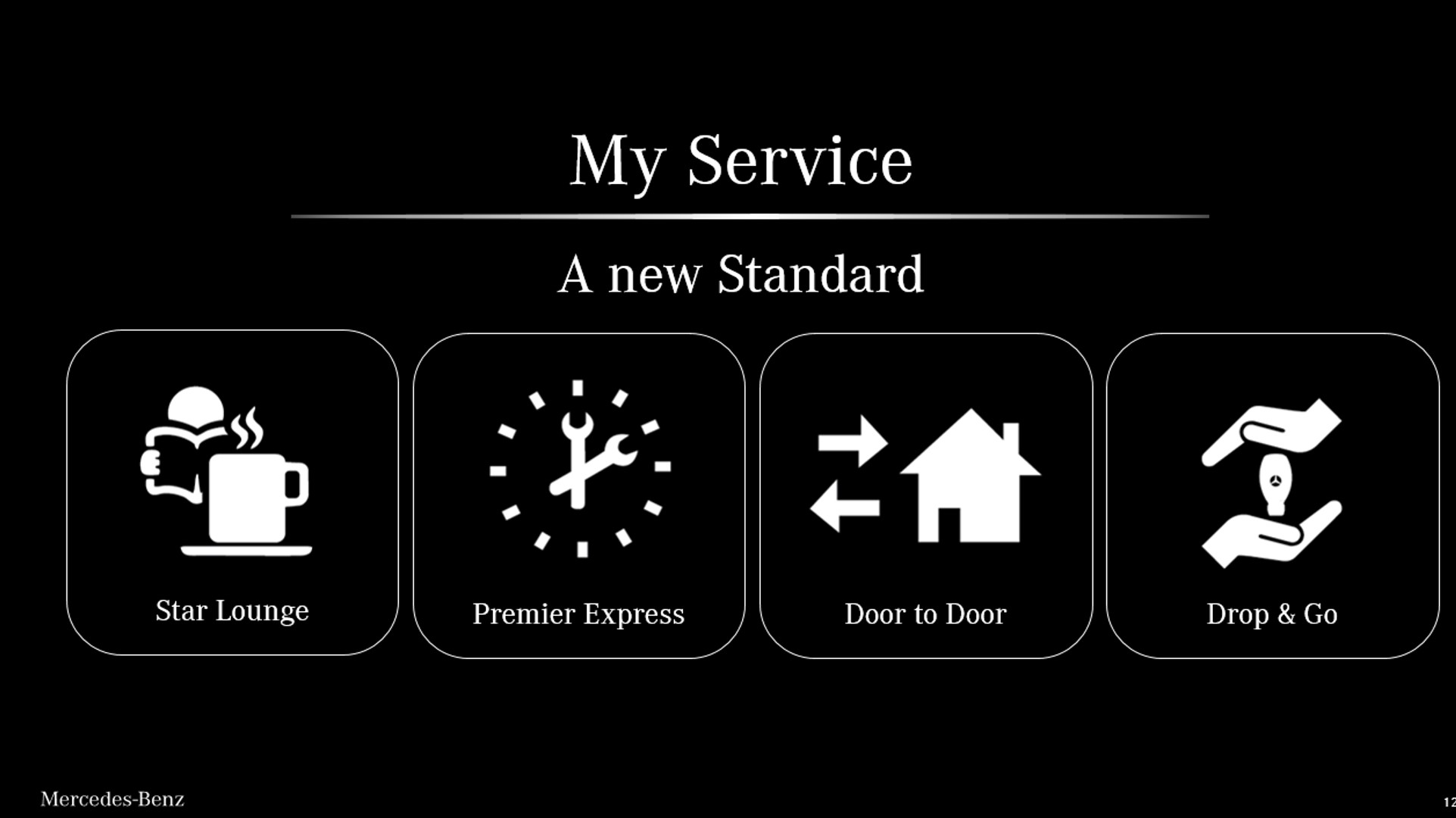 Getting is customer is when a person signs the purchase order. Getting a fan who would live and promote your brand enthusiastically on the other hand lies in how well they are treated after they have purchased the product.
Here, the process of servicing your Mercedes-Benz has been made more pleasant, with
upgraded customer Star Lounges,
premier express servicing where scheduled maintenance is done within an hour or less once appointments are made
convenient key drop&go where tedious paperwork is no longer necessary as you leave your car for service outside business hours (6am – 8am and 6pm – 10pm)
door-to-door pick-up and drop off so your convenience is always placed as a priority.
MBM is aiming to provide first class treatment to all its customers and from the look of things, they're doing it well.
The Result
All in all, these initiatives has resulted in MBM recording phenomenal sales figures and a market share of 2.3% YTD in March 2016, which is a 0.5% increase compared to full year of 2015. The record number of 2,658 units is also the best First Quarter in the marques history.
It's best selling model remains the C-class, recording a total of 1,359 units whereas the E-class and S-class delivered 260 units and 195 units respectfully. The A-class meanwhile contributed 300 units and 183 units of CLA was sold during that period. The GLA compact SUV on the other hand did 159 units. Larger SUVs such as the GLC sold 121 units and the 49 GLEs were delivered.
All in all, MBM deserves a good pat in the back for a job well done in Q1. Here's to greater things in the remaining three quarters of the year!