A media agency recently said to me that they will not propose kensomuse as a viable review site to potential automotive clients. The reason? "You cannot keep your mouth shut". This is in response to an article written back in 2012 where the agency invited kensomuse to an outlet launch. Long story short, the event was poorly organised (not the fault of the agency) and the subsequent article about it were scathing, to say the least. Needless to say, the client was pissed, which then pressured the agency to do something about it. I removed the article thinking to preserve the relationship but little did I realise the bridge has long being burned.
On hindsight, if I had to re-write the experience today, I would have been less critical. Ah well, the foolishness of youth. It's not even worth arguing about.
Not all brands can take honesty. Which is why the folks at Sime Darby AutoConnexion, the official distribution partner of Ford Motor Company in Malaysia deserves a medal for encouraging the media to write-it-as-it-is for all their vehicles. No hidden caveats, no hard feelings. Just the truth as the media sees it.
And when they dangle something as hot as the all-new Ford S-Max, currently sitting at the top of the totem pole in terms of asking price, it's an offer hard to refuse.
Design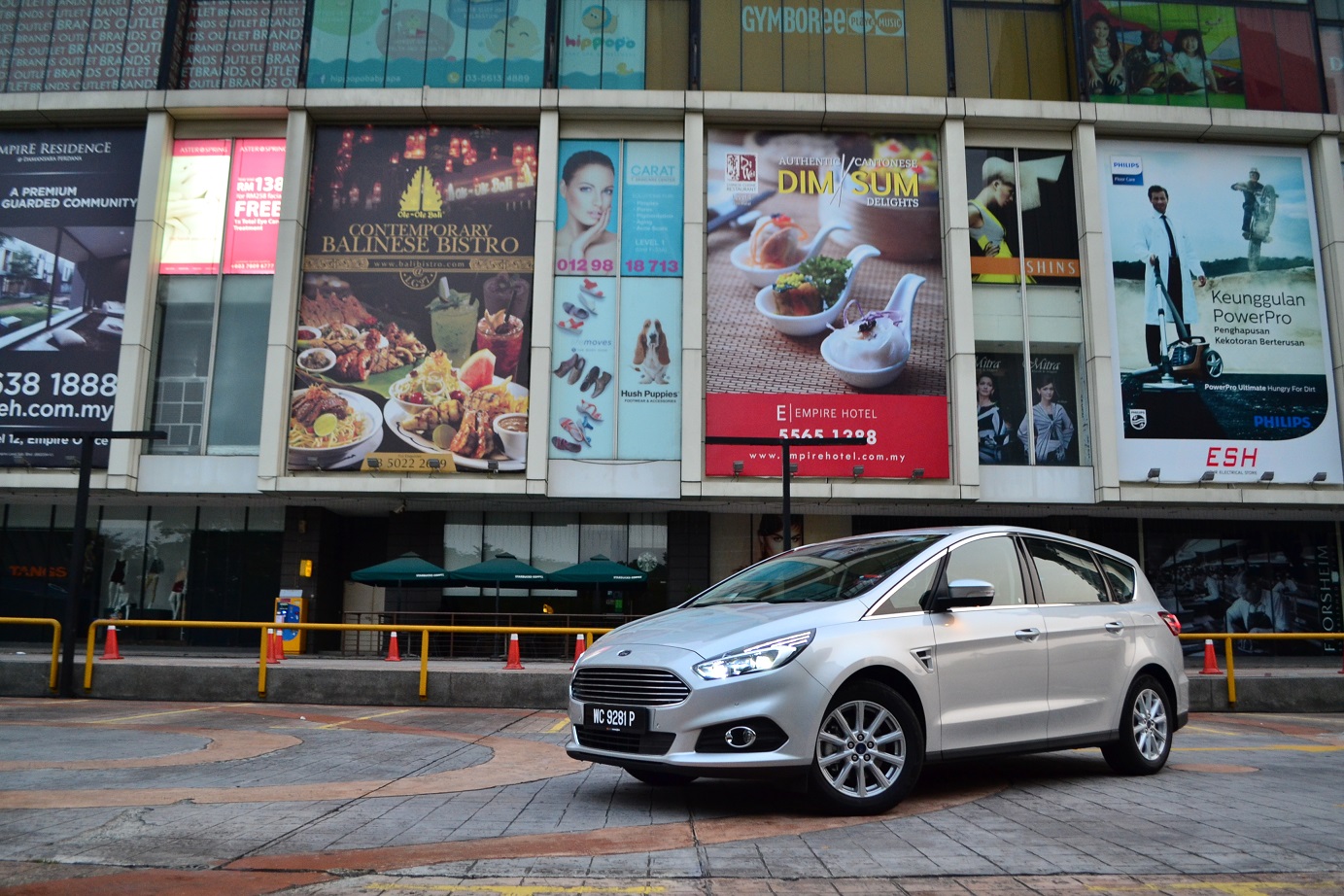 Gone is the elongated Pokeball-like cuteness exterior and in its place is a sleek, sexy intercontinental ballistic missile. The new features a more prominent grille and a pair of headlamps that's now thinner. A pair of fog lamps are found below the headlamps and the enlarged plastic housing makes the entire front look more aggressive than before. The headlamps are LEDs with adaptive lighting that swivels as you take a corner at speeds and incorporated within are a pair of tri-claw LED Daytime Running Lights that also functions as turn indicators.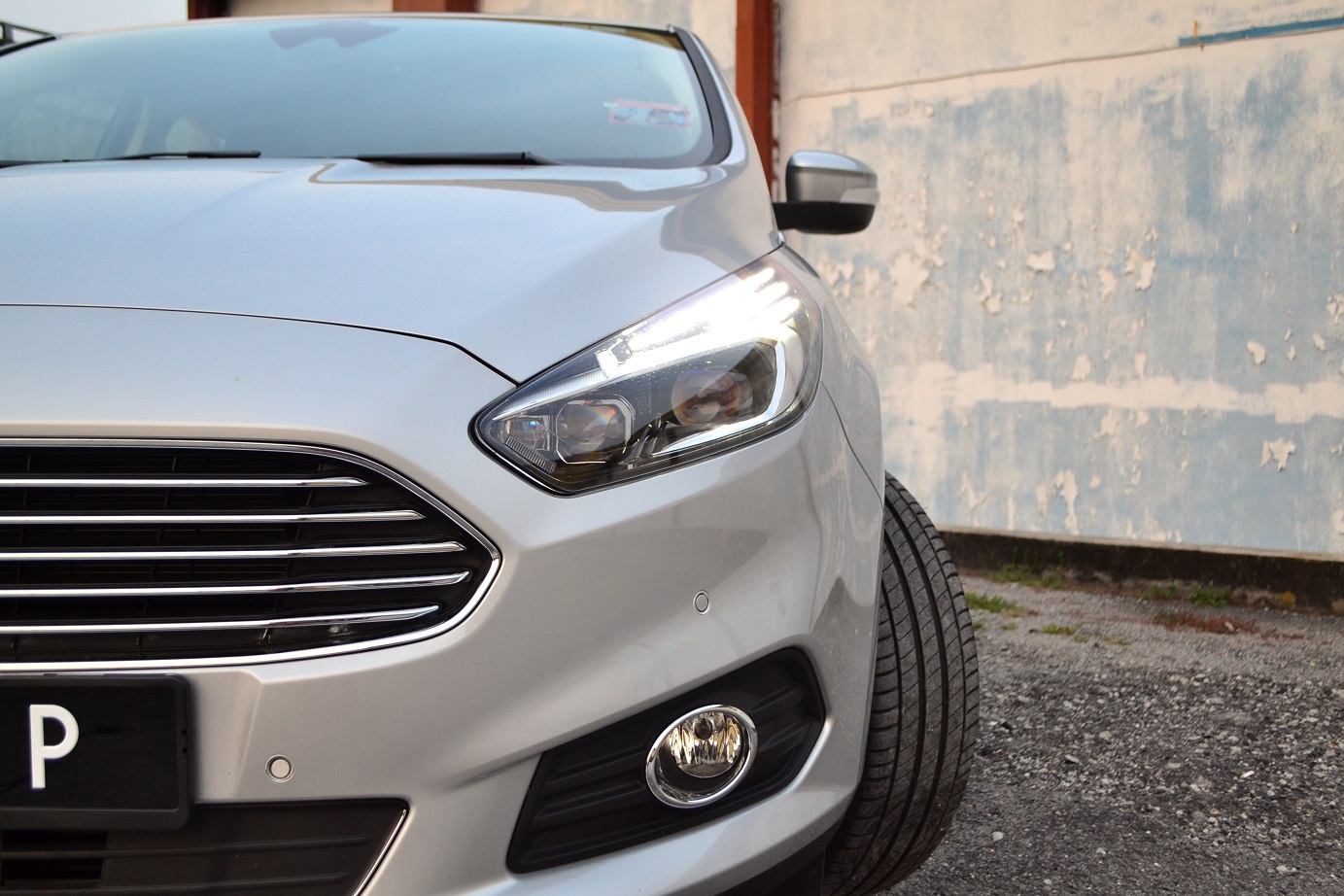 The headlamps has a feature called Glare-free high beam which allows you to drive on high beam without dazzling other road users as sensors detect traffic ahead of you and adjust the high beam pattern by fading out portions of the light throw where the car is. This works on cars that are travelling in the same direction ahead of you as well as oncoming traffic.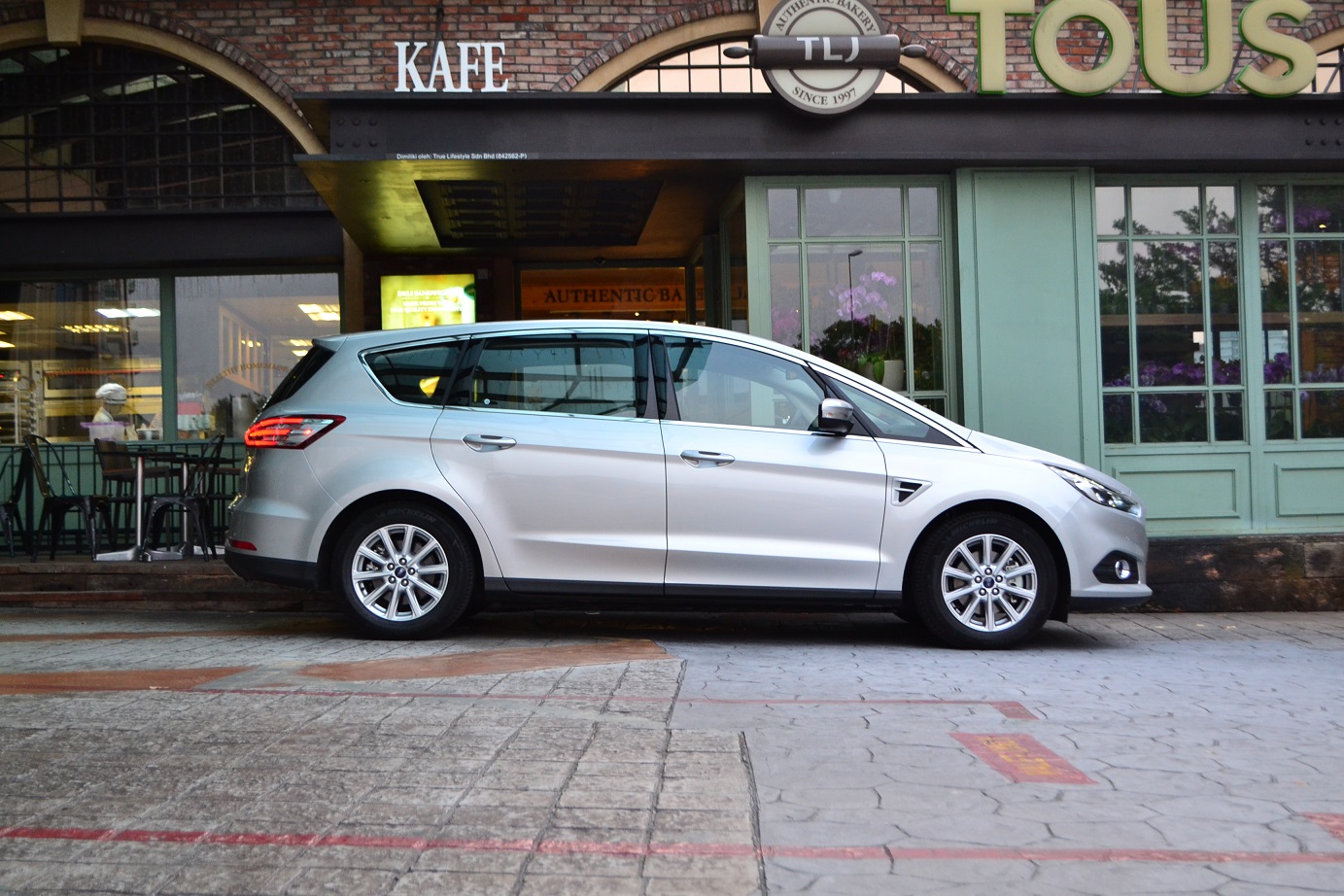 The new S-Max's dimensions largely remains the same as before where it measures 4,796mm in length, 1,916mm in width and 1,655mm in height with a wheelbase of 2,850mm. For wheels, it runs on 17″ steel alloys with 235/55 tires.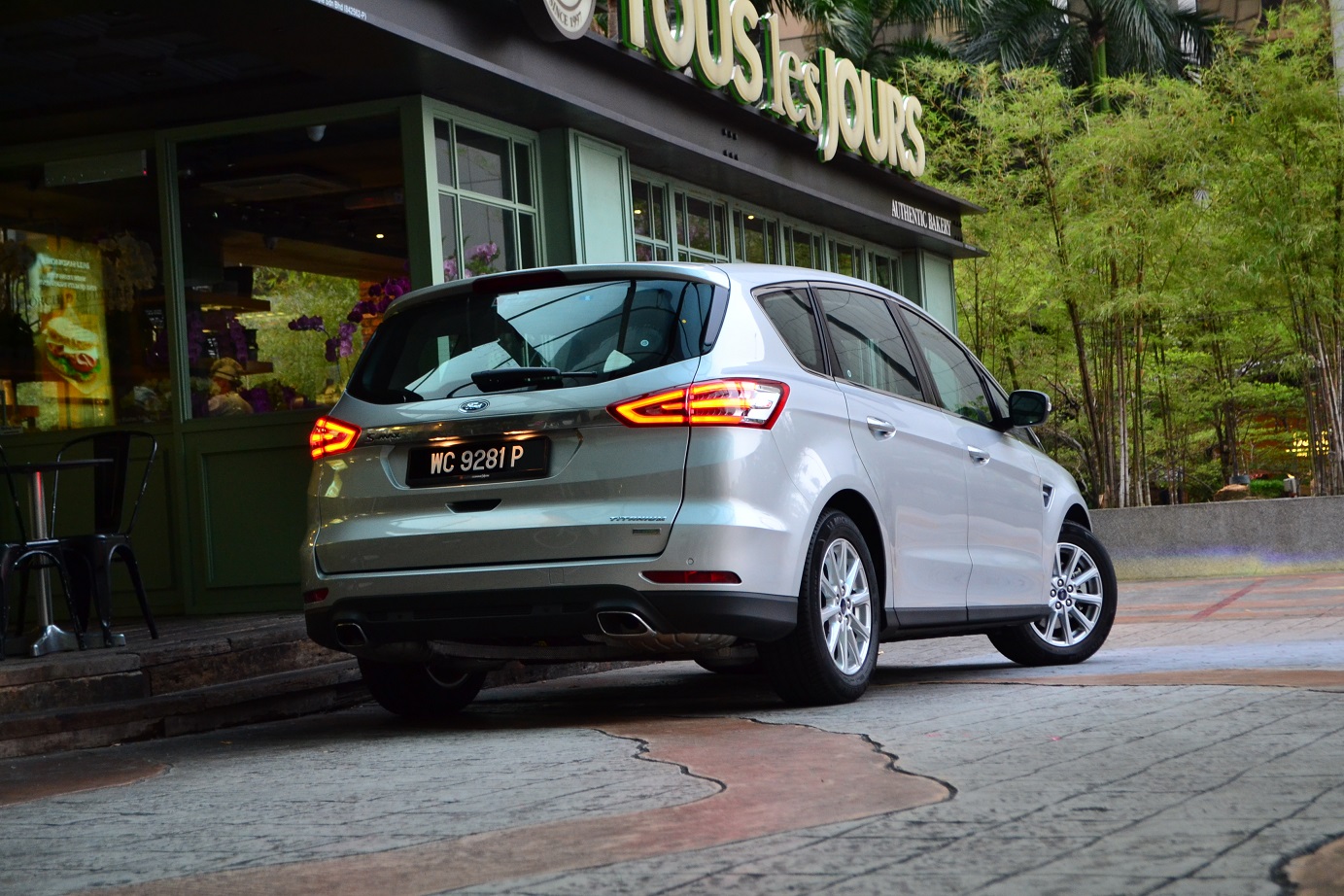 The rear is as alluring as its front where twin tail pipes can be seen protruding from the bottom, LED tail lamps with a unique signature and a chrome bar sitting in between that makes the vehicle's back appear wider.
Performance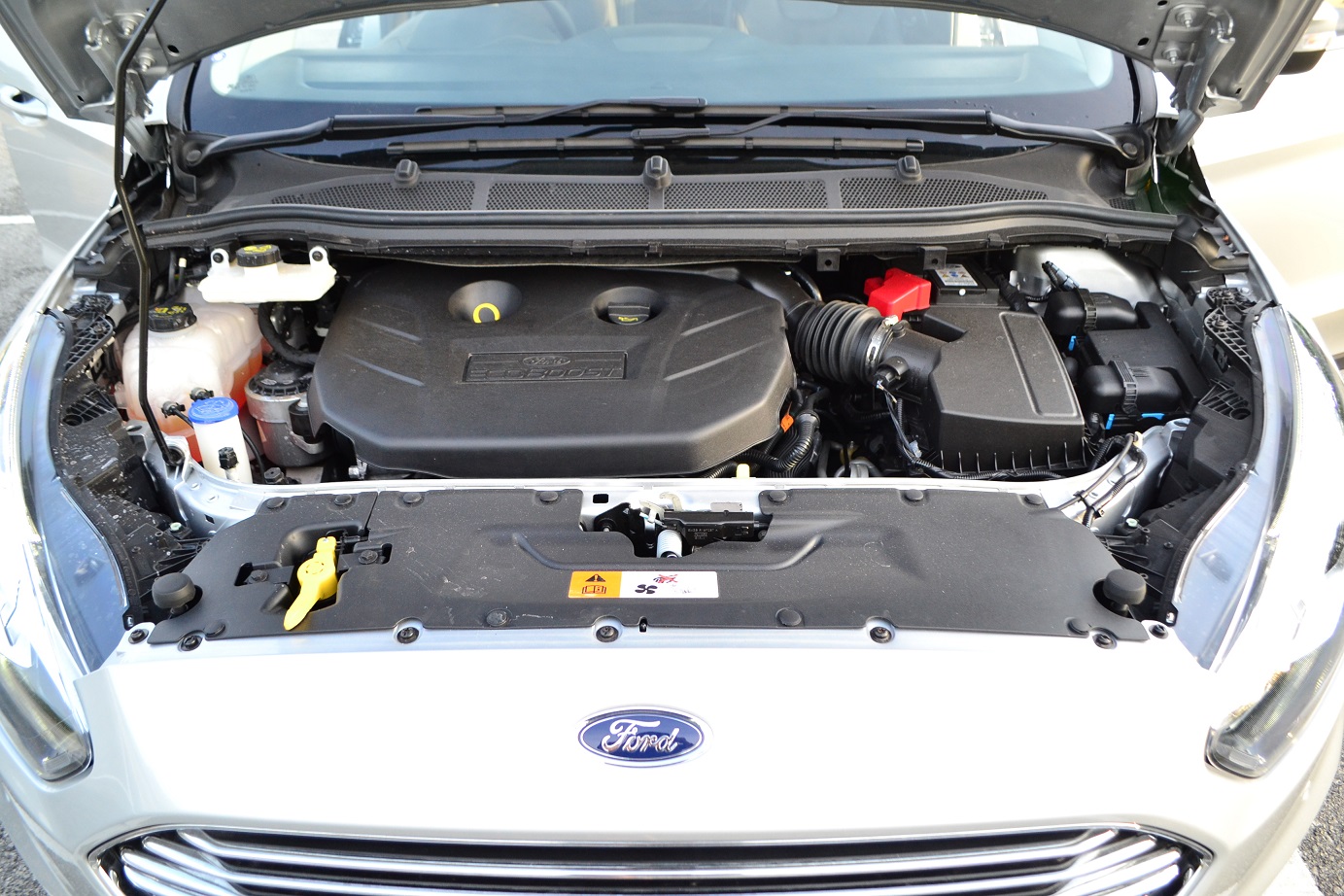 Powering the S-Max is the 2.0litre turbocharged, direct injection EcoBoost engine that produces 240PS @ 5,500rpm and 345Nm of torque @ 2,300 – 4,500rpm, a marginal increase of just 3PS and 5Nm compared to the model it replaces. No 0-100km/h information is provided in the brochure though but I can tell you this; it eats BMWs on highways for dessert. Like most EcoBoost engine, power deliver is offered in a linear fashion where you don't feel a sudden surge of pull the moment the turbo kicks in. Instead, you can easily modulate the acceleration and it doesn't run out of breath till way above the speed limit; a velocity that places it as one of the fastest MPVs on our roads.
Ride and Handling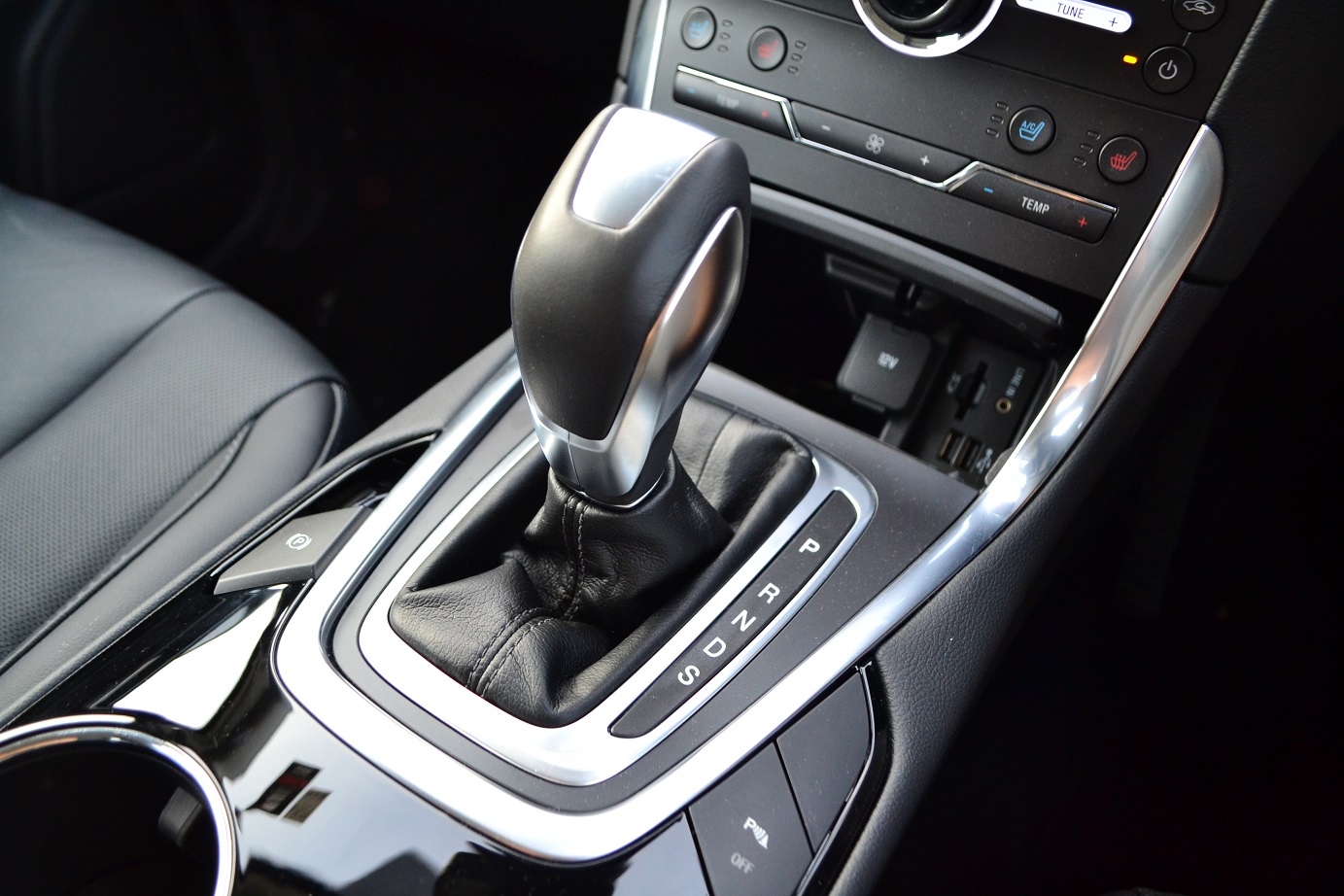 If the dangers of doing above 200km/h isn't enough to deter you, perhaps the noise intrusion would. For some reason, noise insulation of the S-Max is not very good with wind and road noise permeating into the cabin from 120km/h onwards and progressively gets worse the faster you go. It's not as bad as a commercial vehicle, mind you but for a vehicle commanding such a high price, expectations of a hush cabin is not unrealistic.
The driving experience though is one that is unrivaled for a 7-seater MPV. The suspension front independent MacPherson Strut and rear independent Integral Link is soft but not overtly so that it upsets the car's balance (too much) at uneven roads. The S-Max is best used as a highway cruiser, cushioning occupants in a luxurious comfort while offering great stability at high speeds. Commenting on how fast it climbs Genting is quite inappropriate considering this is not a sports vehicle, especially when it's an MPV but the S-Max is able to handle corners well enough with its balanced chassis. Still, there is no reason for such haste if you're ferrying others.
The electric power-assisted steering is a pleasure to use; light at low speeds with its heft gradually increasing with speed and true to any vehicle bearing the Ford badge, provides ample road feedback on the go.
Cabin Convenience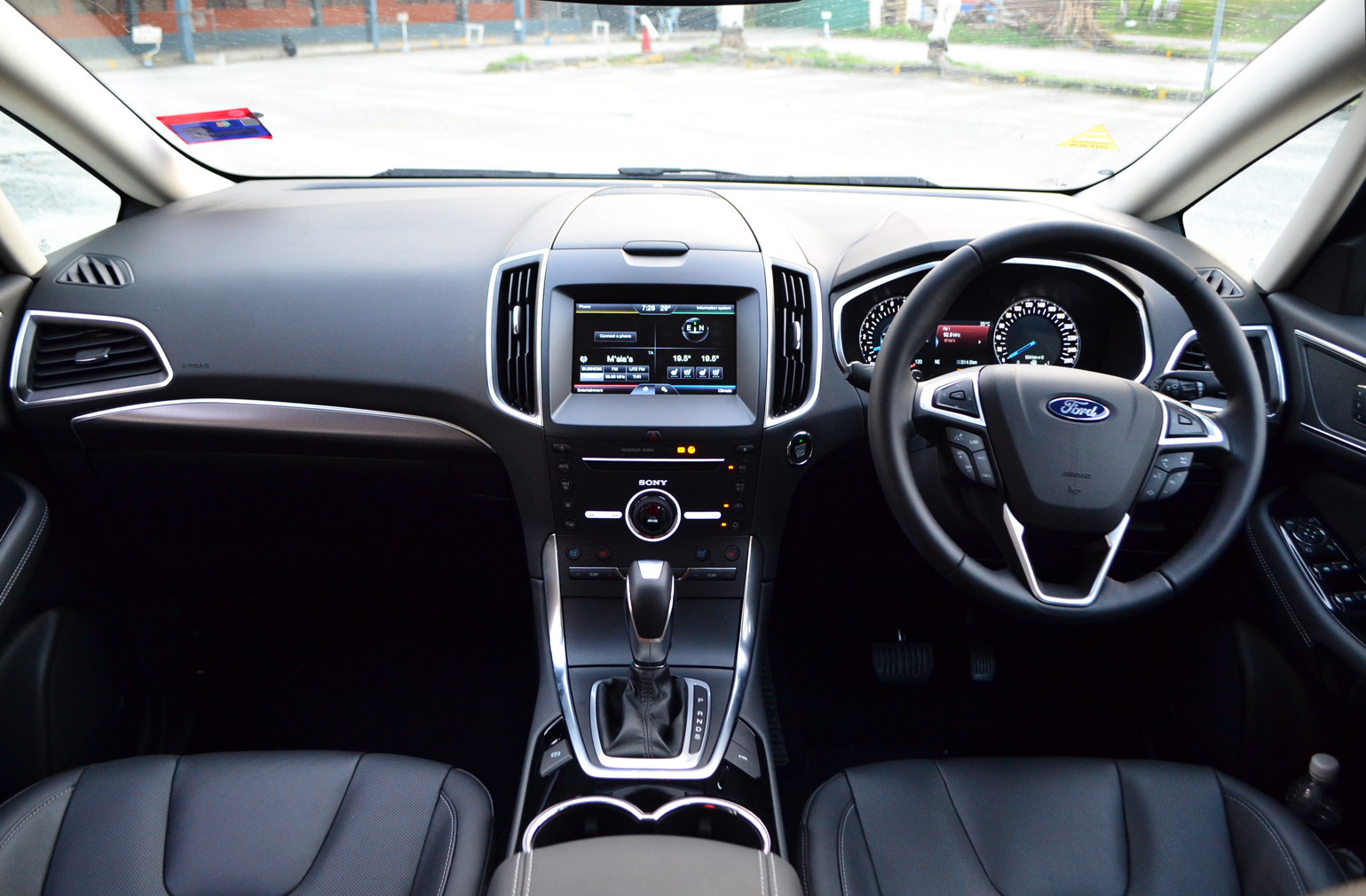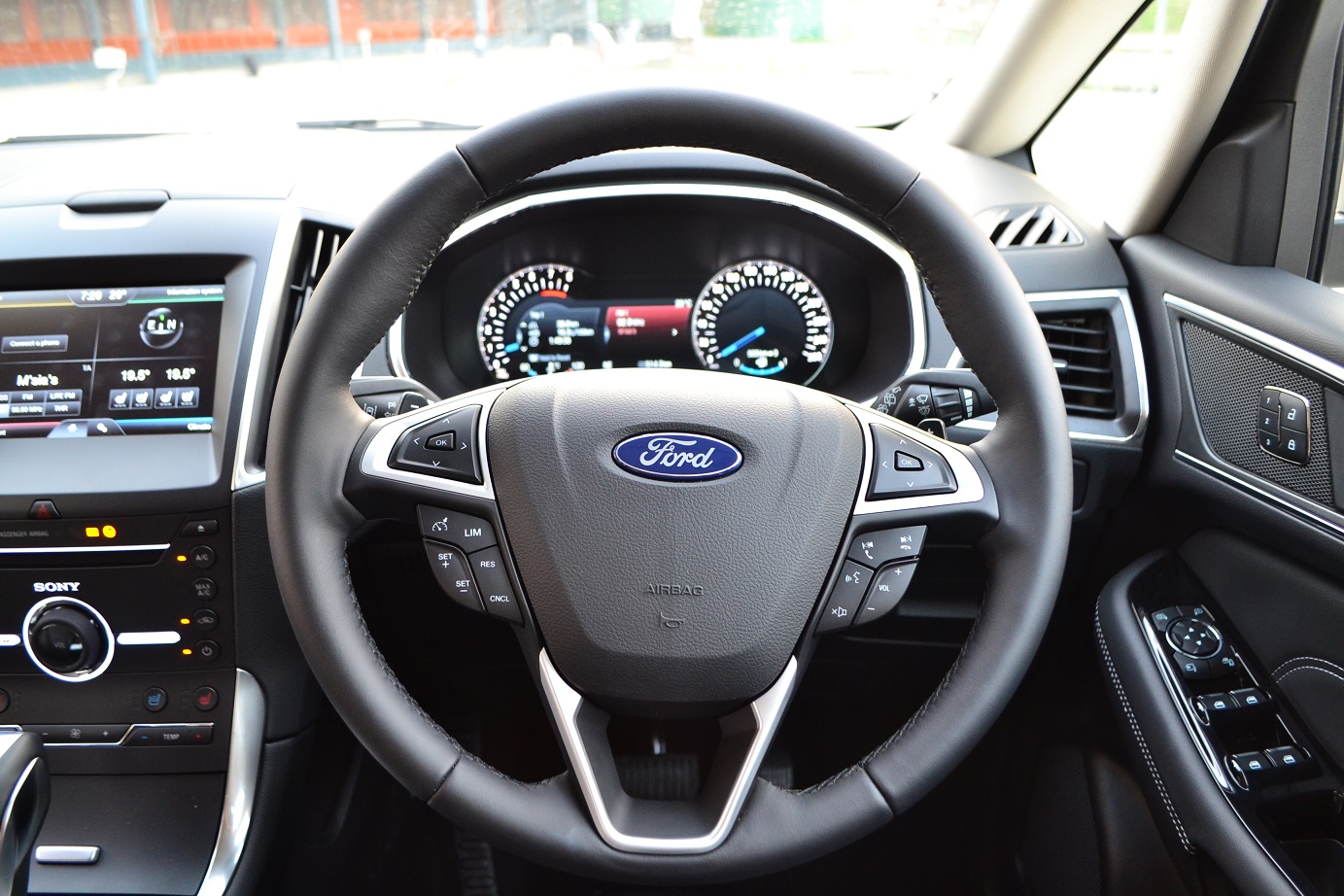 Like the Mondeo, the S-Max cabin sports a clean and simplified design. Trapezoidal lines adorn the interior whereas most of the audio and airconditioning buttons commonly found in the center are consolidated in the 8″ TFT LCD Touchscreen and within easy each of the driver. The thick leather wrapped steering wheel provides reassuring grip and the steering mounted buttons are easy to get used to.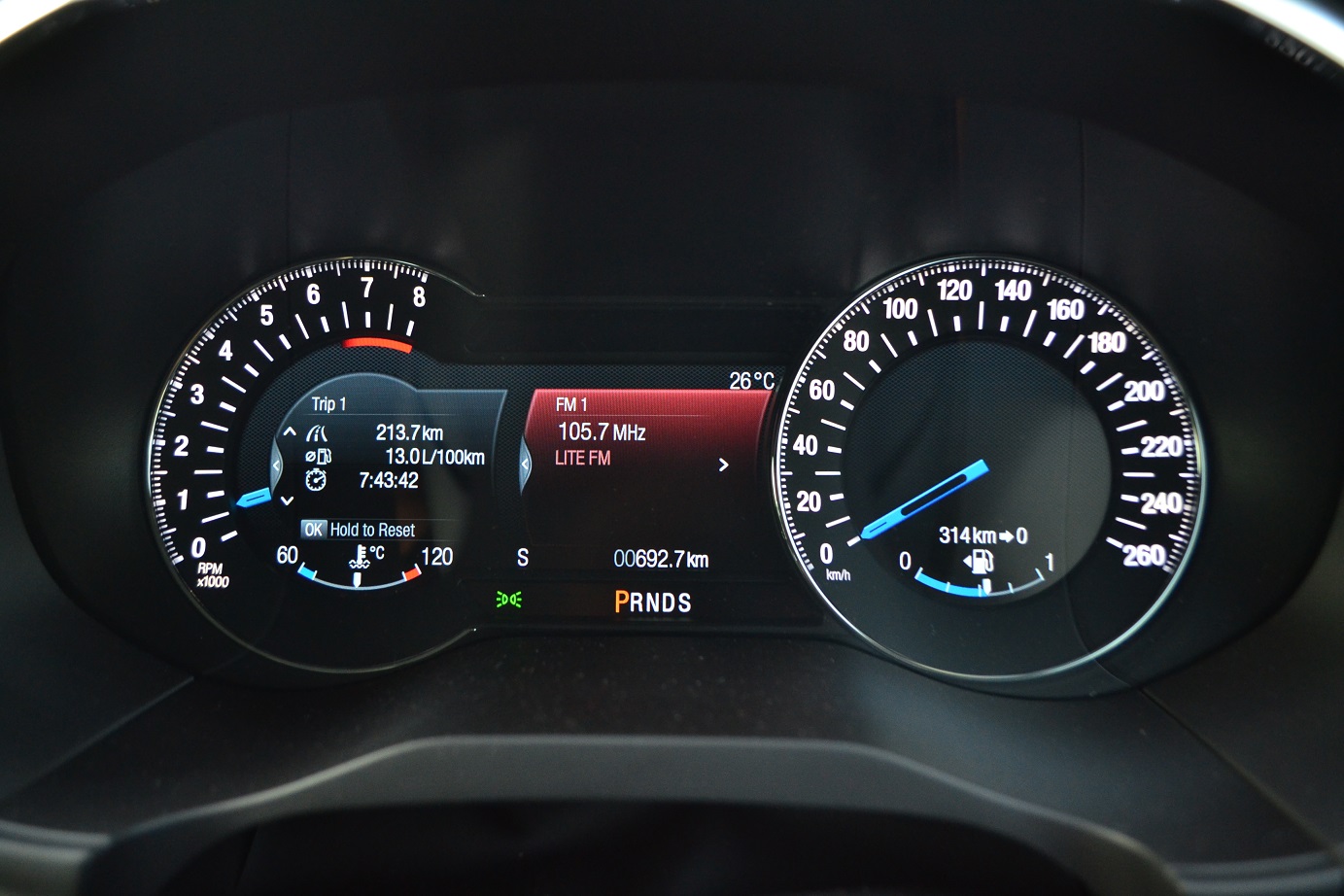 The meters are easy to read where the center of the rev counter is the multi info display, the middle of the speedometer is the Lane Keeping System display and between the meters are audio displays.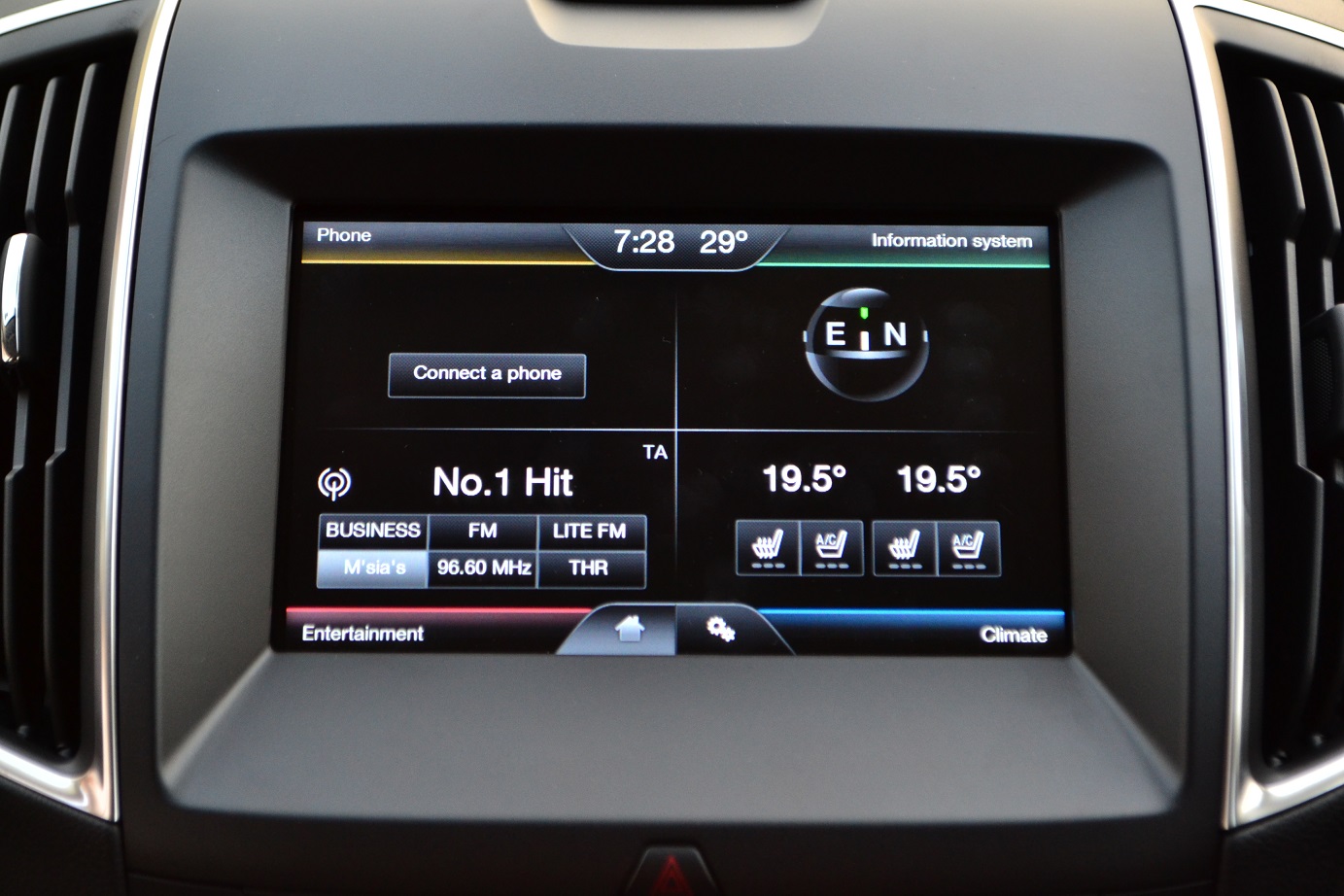 The 8″ Touchscreen has 4 separate quadrants that allows quick access to Phone, Entertainment, Climate and some navigation information such as compass but no satnav.  Touch screens may not offer tact of feel but with the Ford's huge screen and placing the icons at the edge of screen, eyes need not leave the road when accessing the function he/she wants.
The S-Max, like most current Fords features SYNC2, the voice recognition system that allows you to command it to perform certain functions with your voice. Compared to the earlier system, SYNC2 allows air conditioning controls, better comprehend of sentences spoken in short forms such as 'I'll' instead of 'I will', command to send specific SMS and even minor customization such as access to apps like Spotify.
Sound reproduction is done by a 9-speaker Sony Premium Audio system and it does its job remarkably well.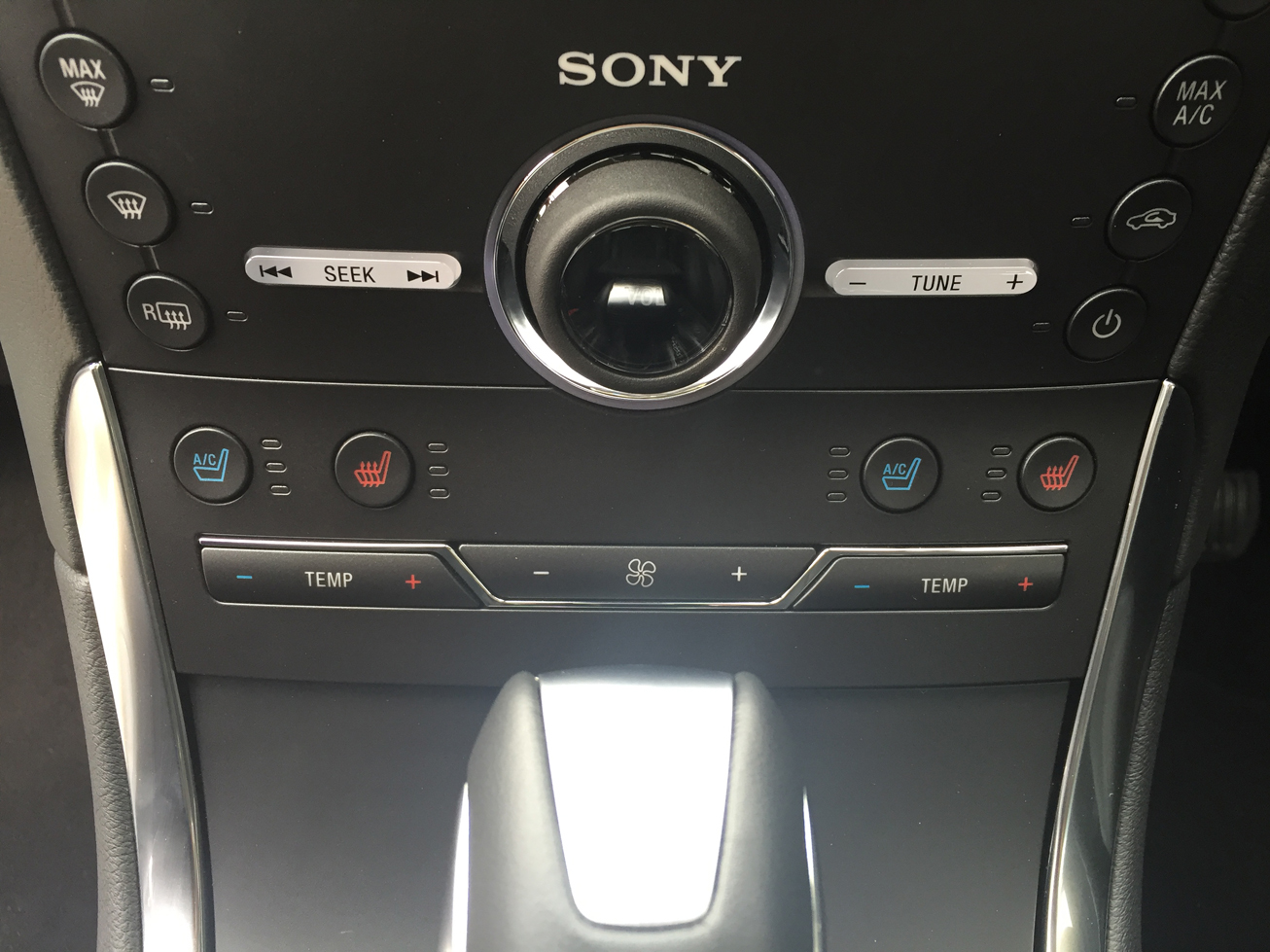 We've often seen redundant seat heaters in certain continental vehicles sold here but air conditioned seats remains a novelty. Unlike the ventilated seats found in some KIA models, the S-Max's seats are for both the driver and front passenger and is more powerful which blowing cool air onto your back and bottom unlike the Korean units which focuses more on just the bottom.
Air conditioning as a whole is good and chills the cabin in relative short time.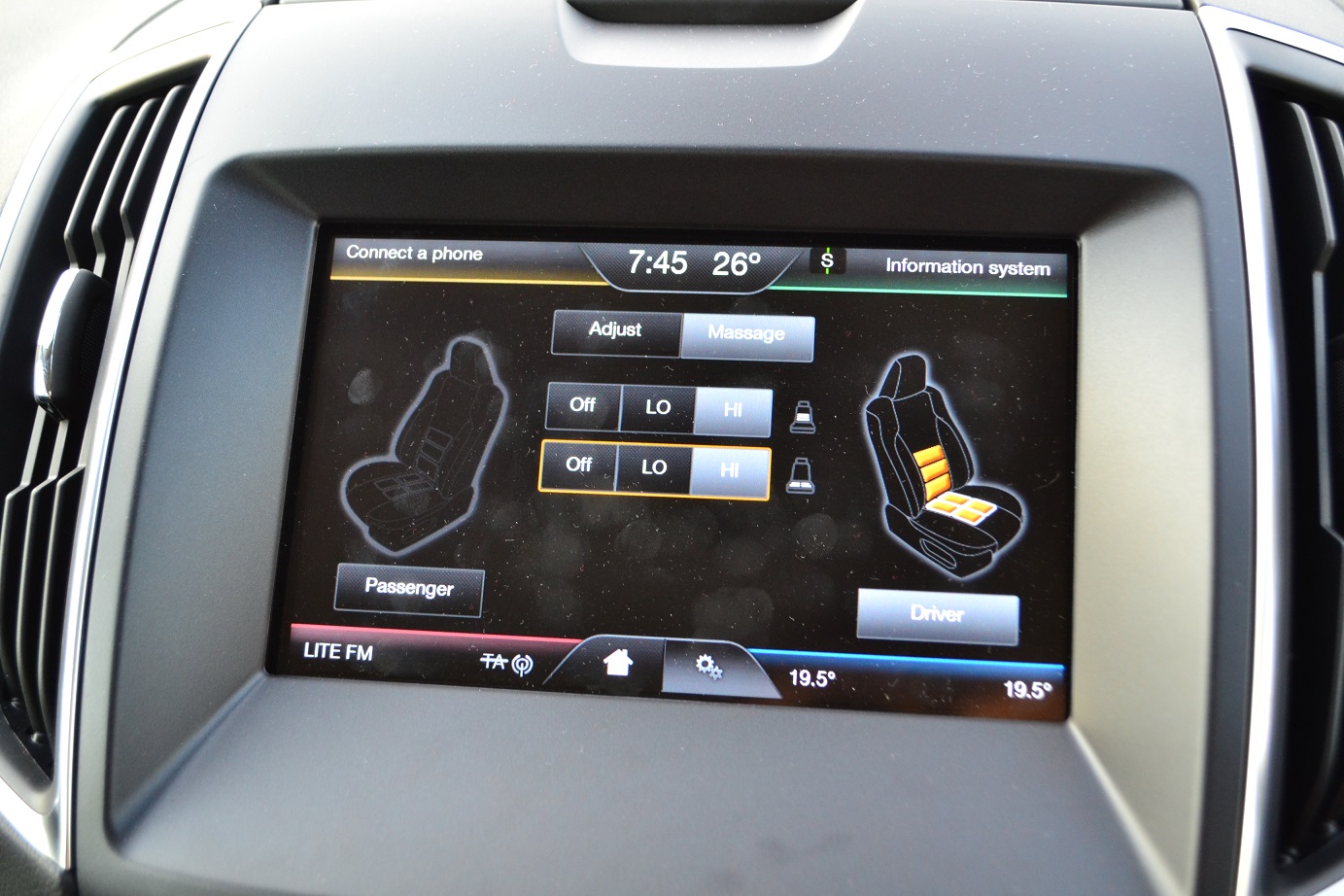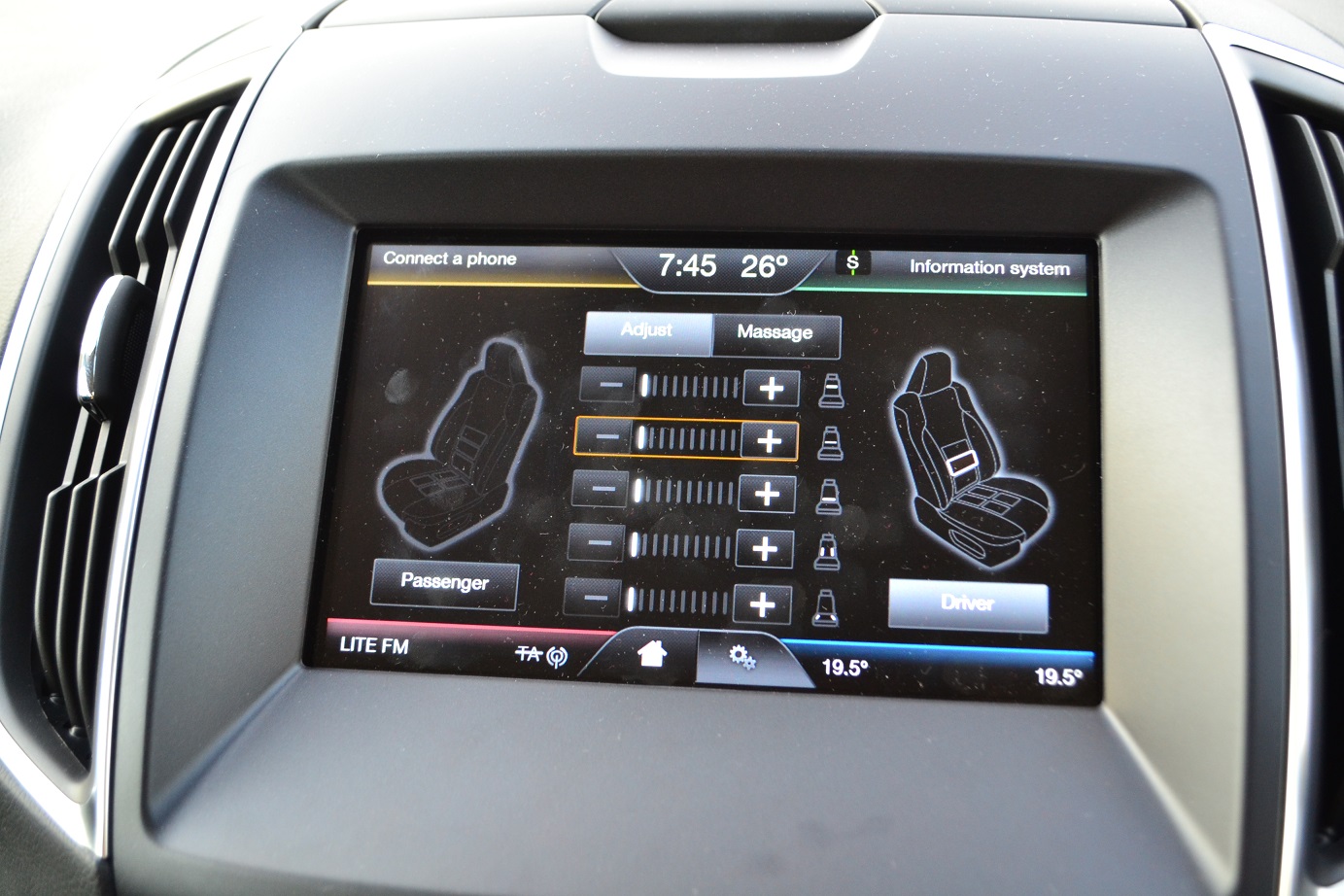 Speaking of the front seats, the most impressive feature in the S-Max is the massage seats. These aren't your regular lumbar-protruding chairs but instead motorized actuators more seven blocks independently (four on the bottom and three for the back). When used, the blocks move in a linear form (for instance front to back instead of suddenly jumping from one position to another) and it creates a sensation that may feel odd at first but relaxing after your body gets used to it. Certainly one of the best vehicle massage seats we've ever tested.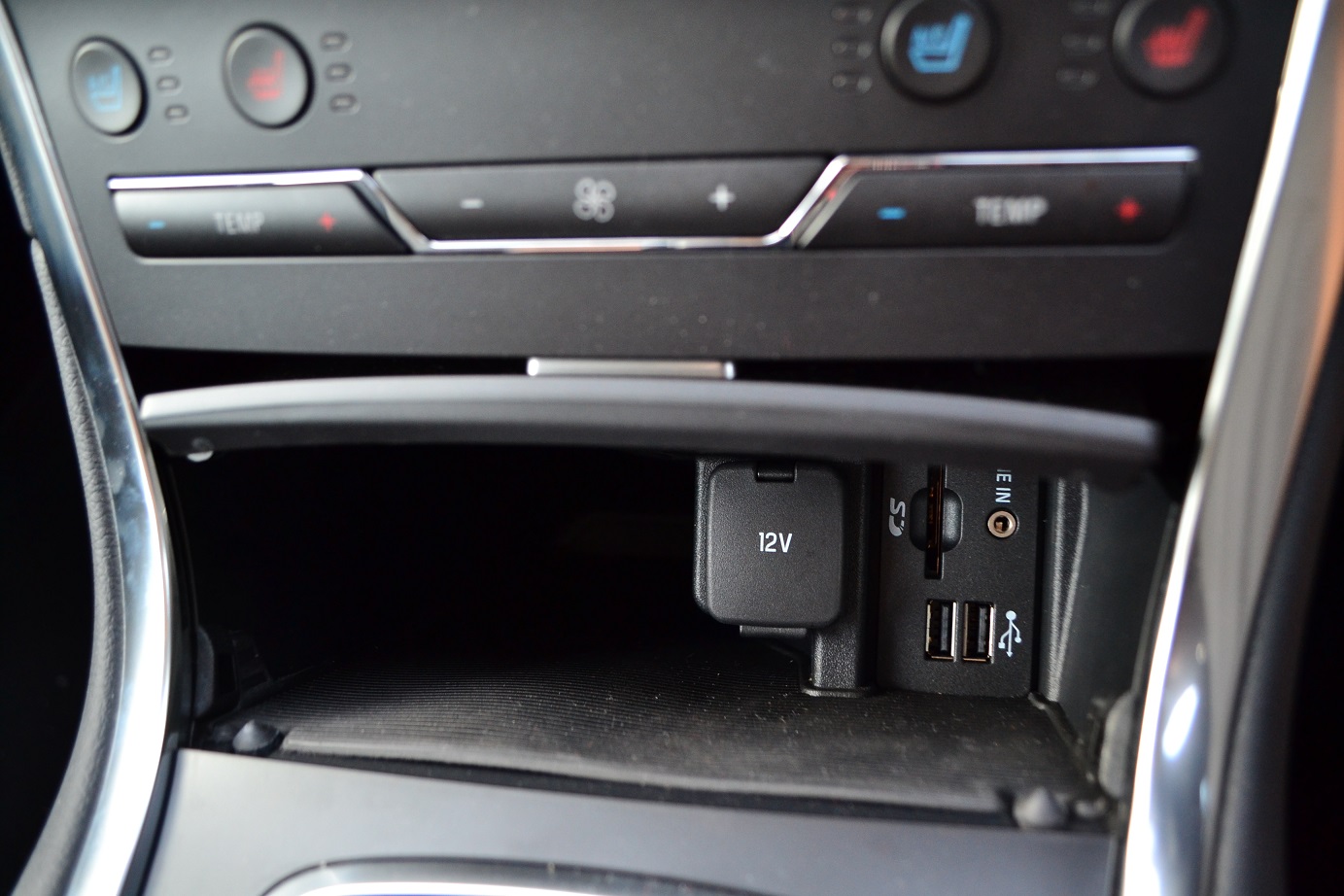 Below the air conditioning controls is the 12V charging port, SD card, AUX-in and two USB ports. The compartment on the left is deep enough to swallow the palm of your hand so wallets and purses can be kept here.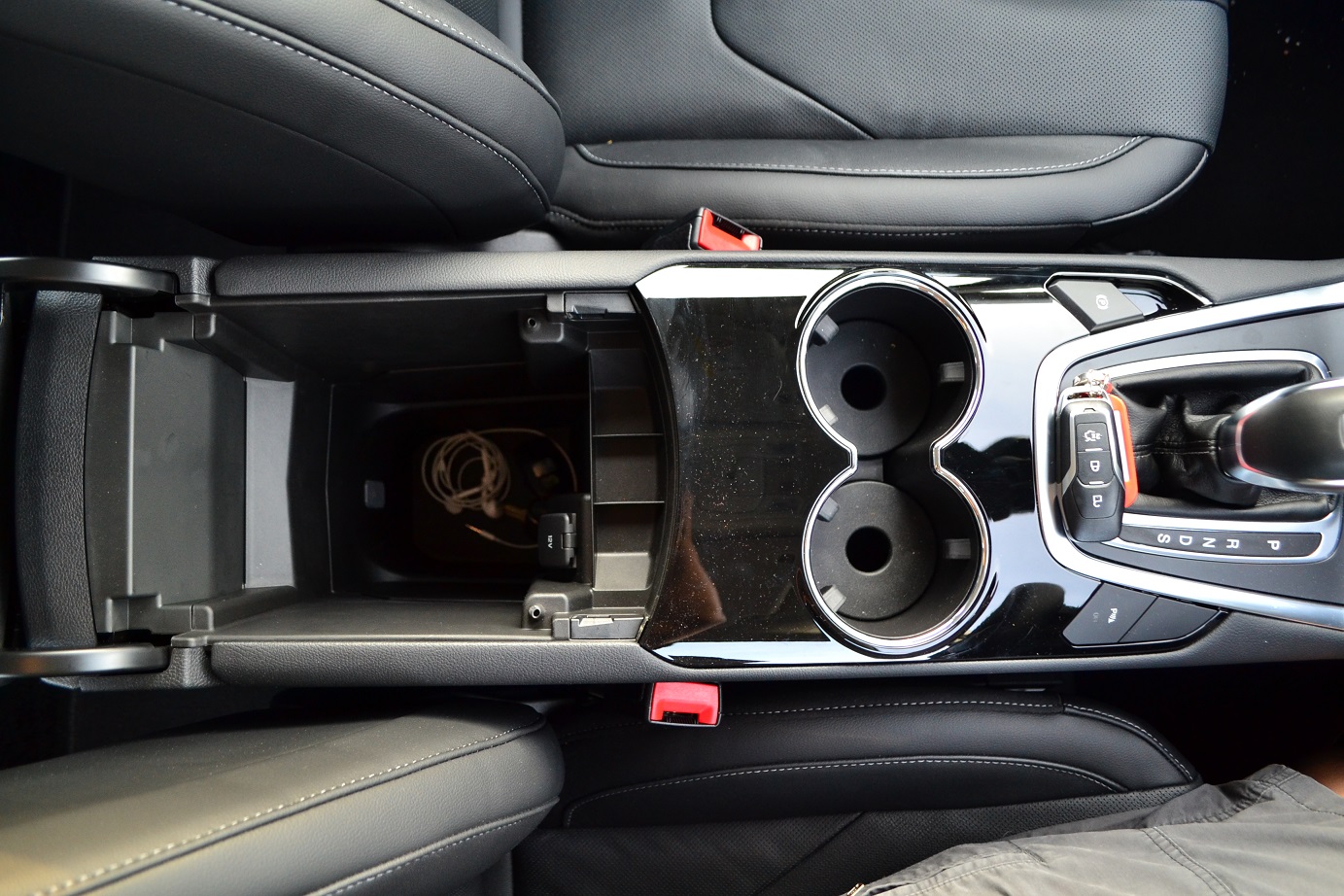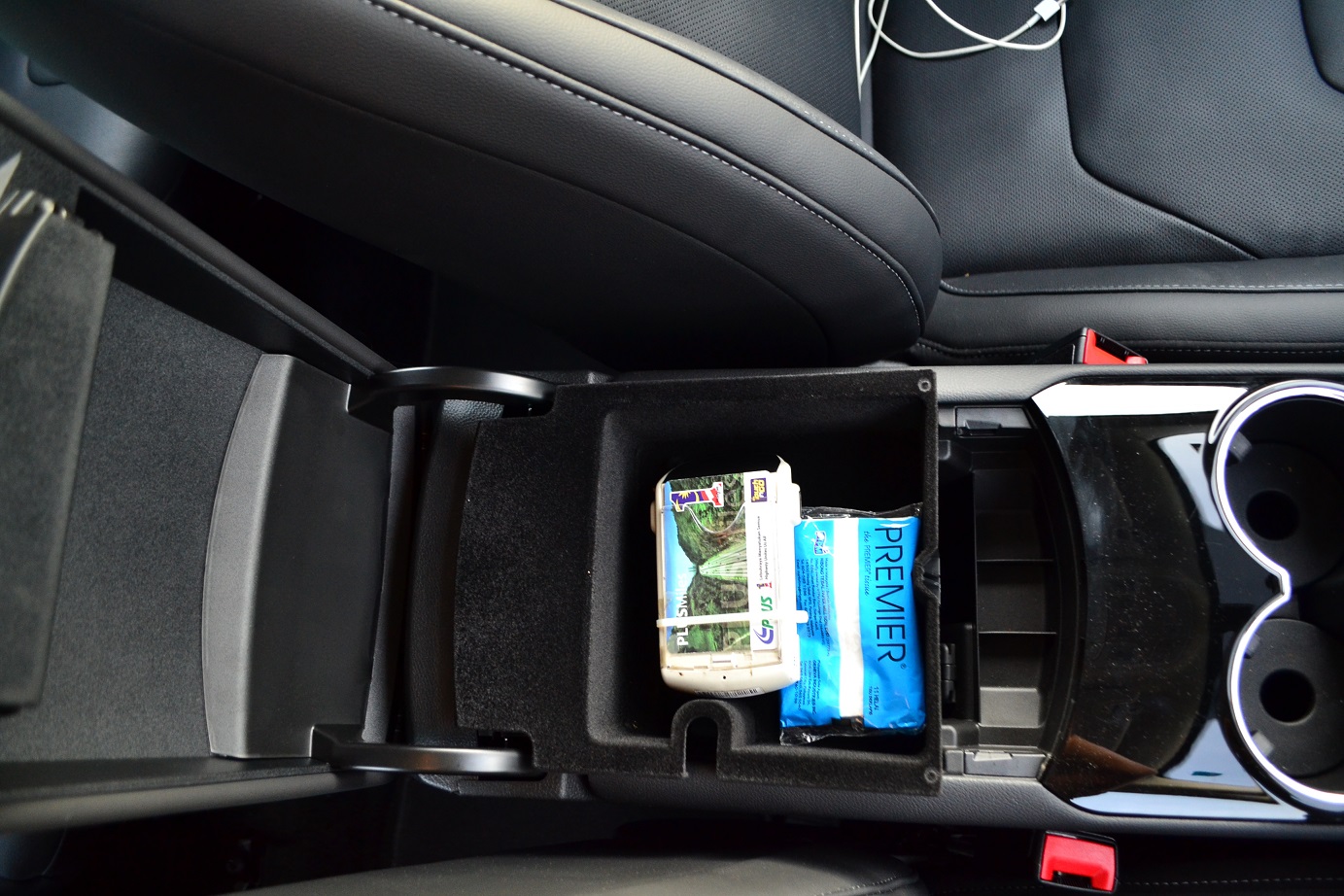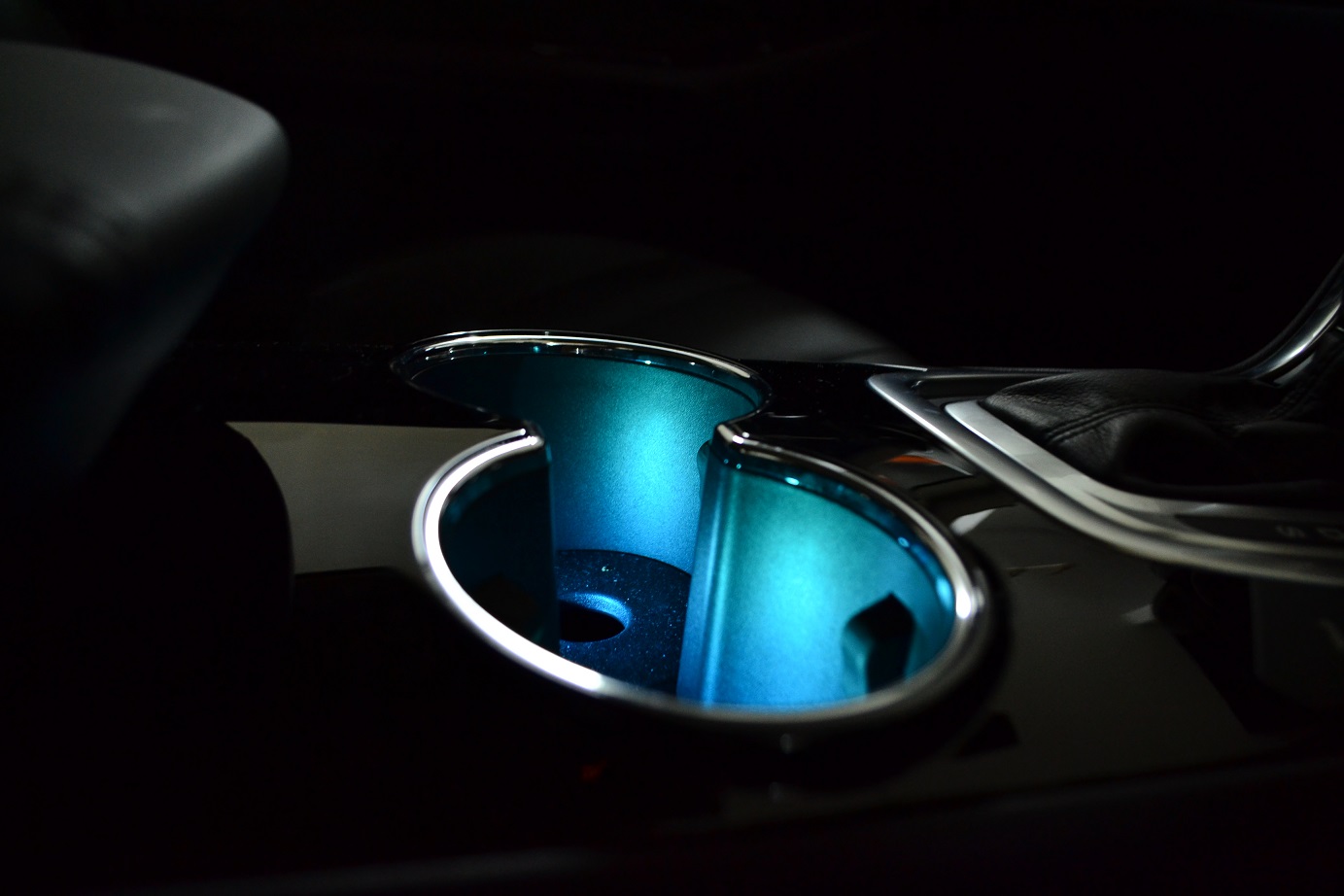 The space between the front passenger and driver sees two cup holders (with a platform that can be removed to sink longer bottles in) and an cavernous center console compartment that's deep enough to almost swallow a 1.5litre water bottle. Another 12V port can be found here and there is also a shallow tray for easy reach of small items such as Smart Tags and keys.
At night, the cup holders light up in blue and when you have small transparent bottles of water, the effect is mesmerizing.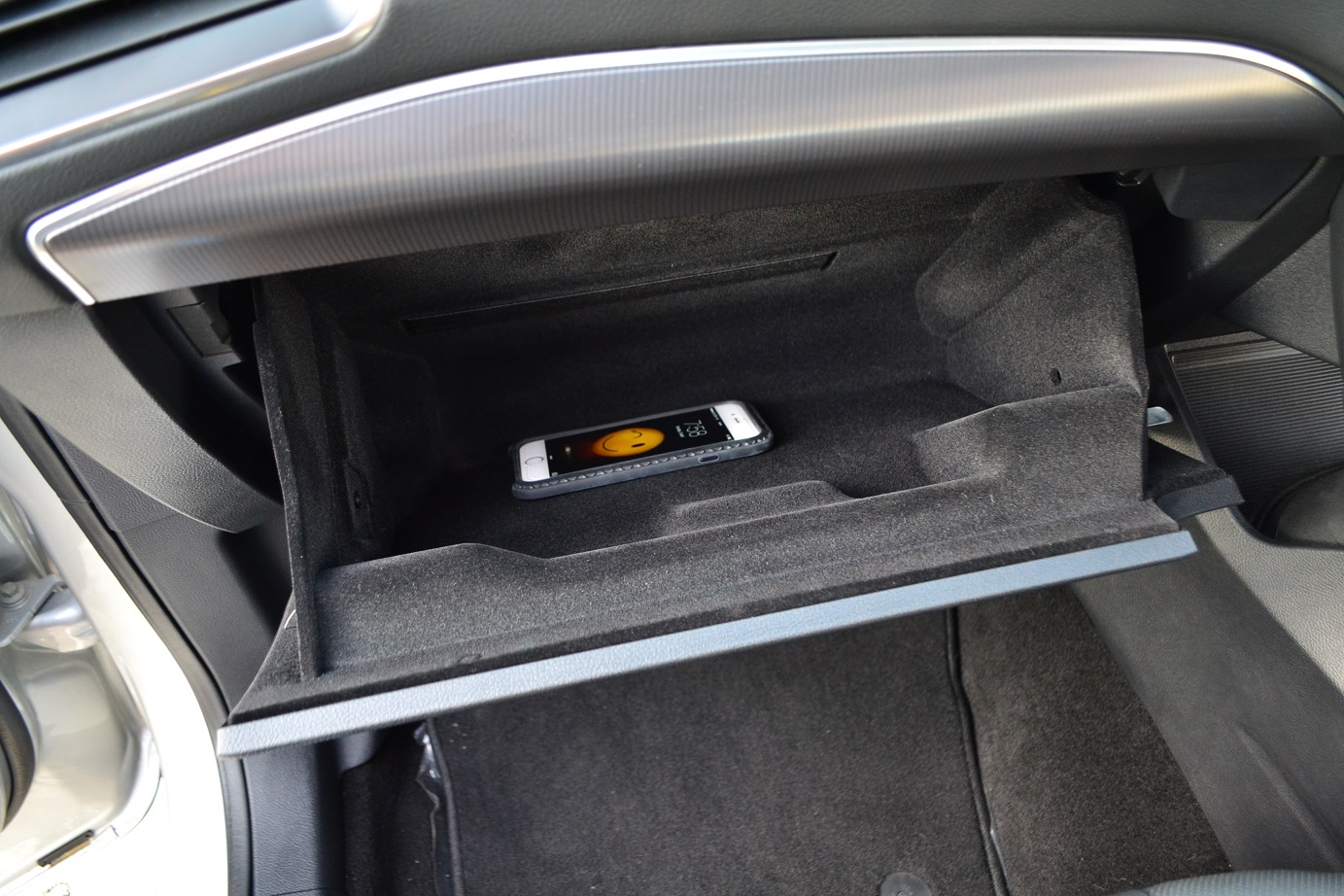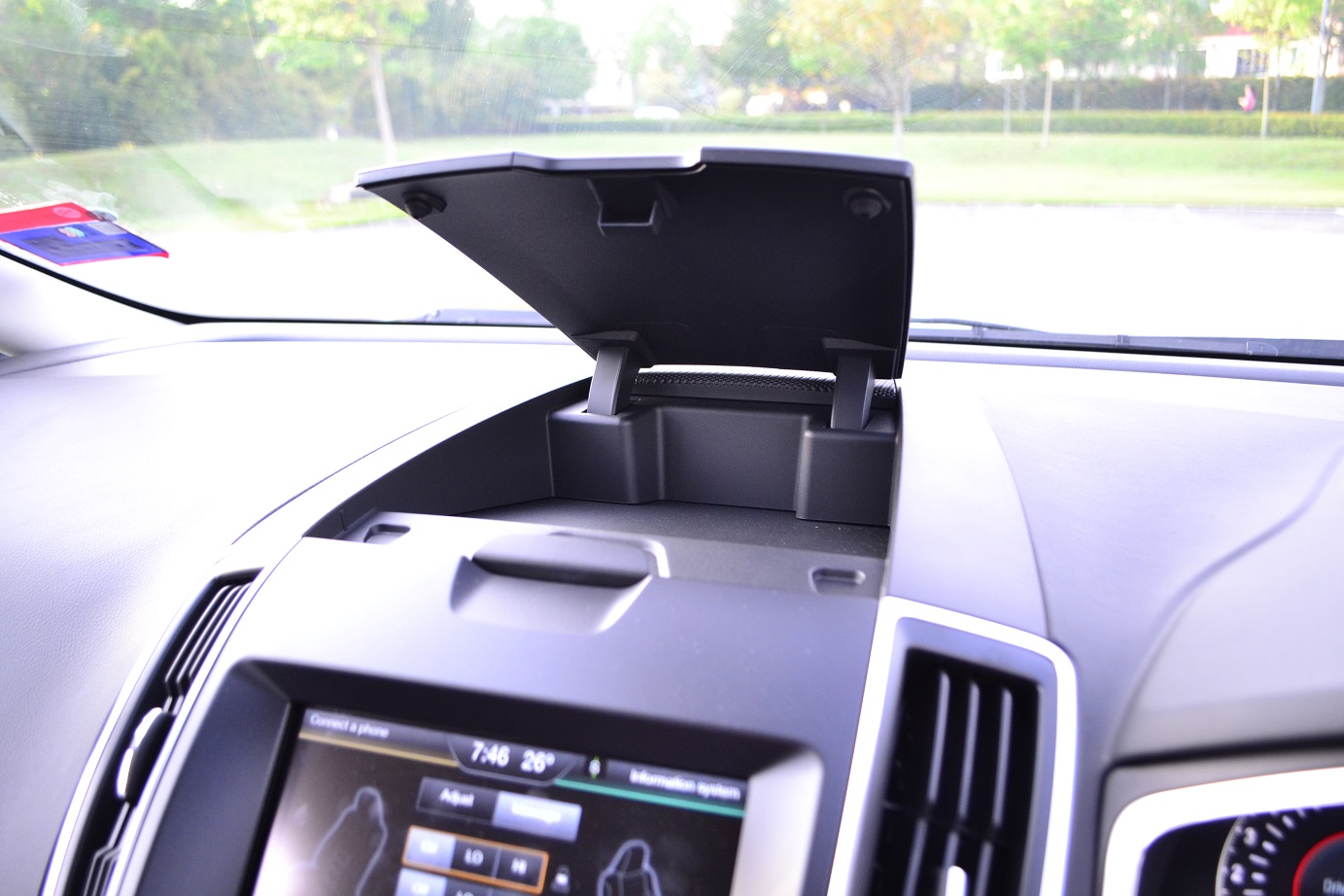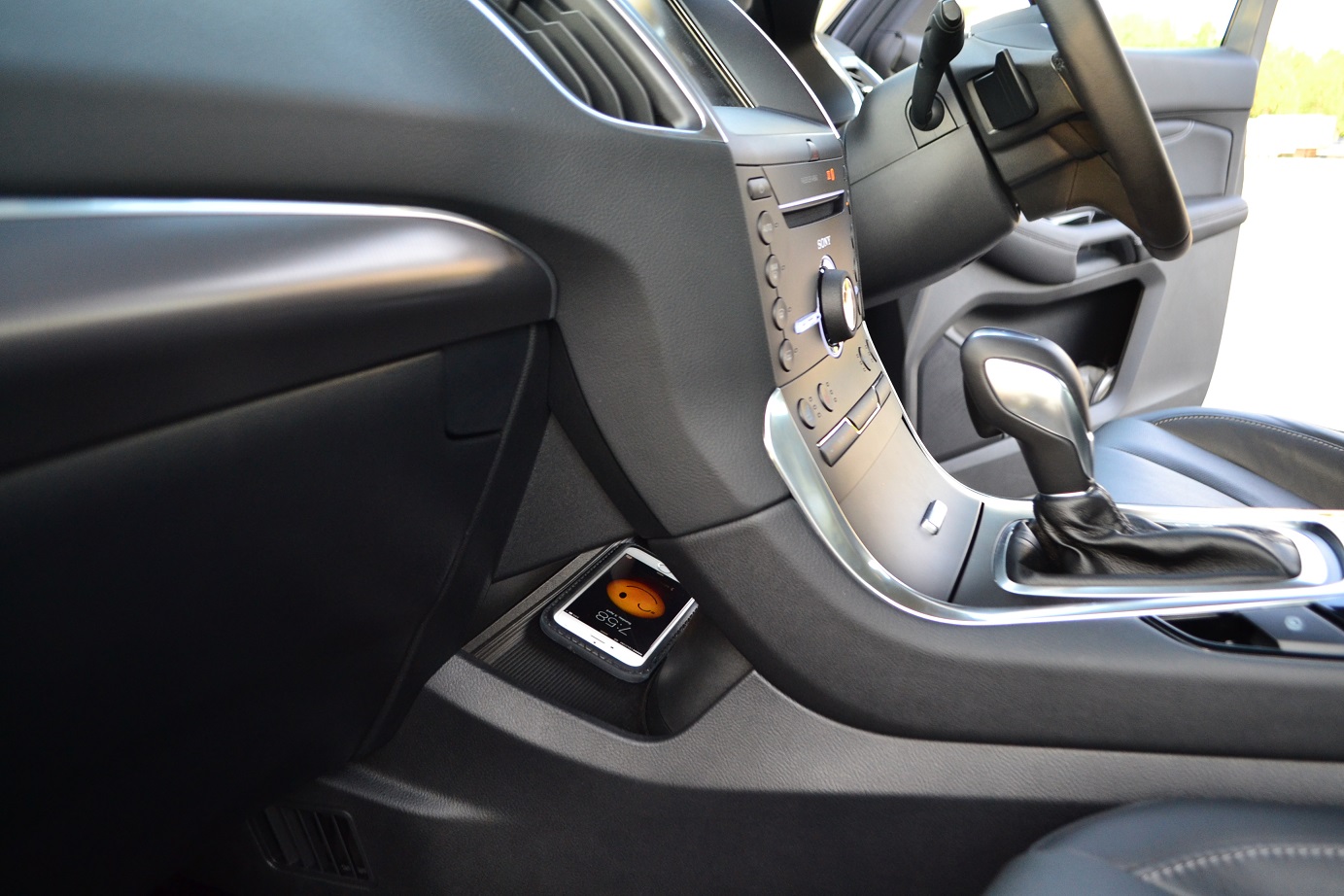 Not satisfied with the compartments? Check out the glove compartment which opens slowly and is carpeted with soft alcantara-like material. Another compartment can be found above the center touchscreen and a hidden tray is behind the air conditioning controls.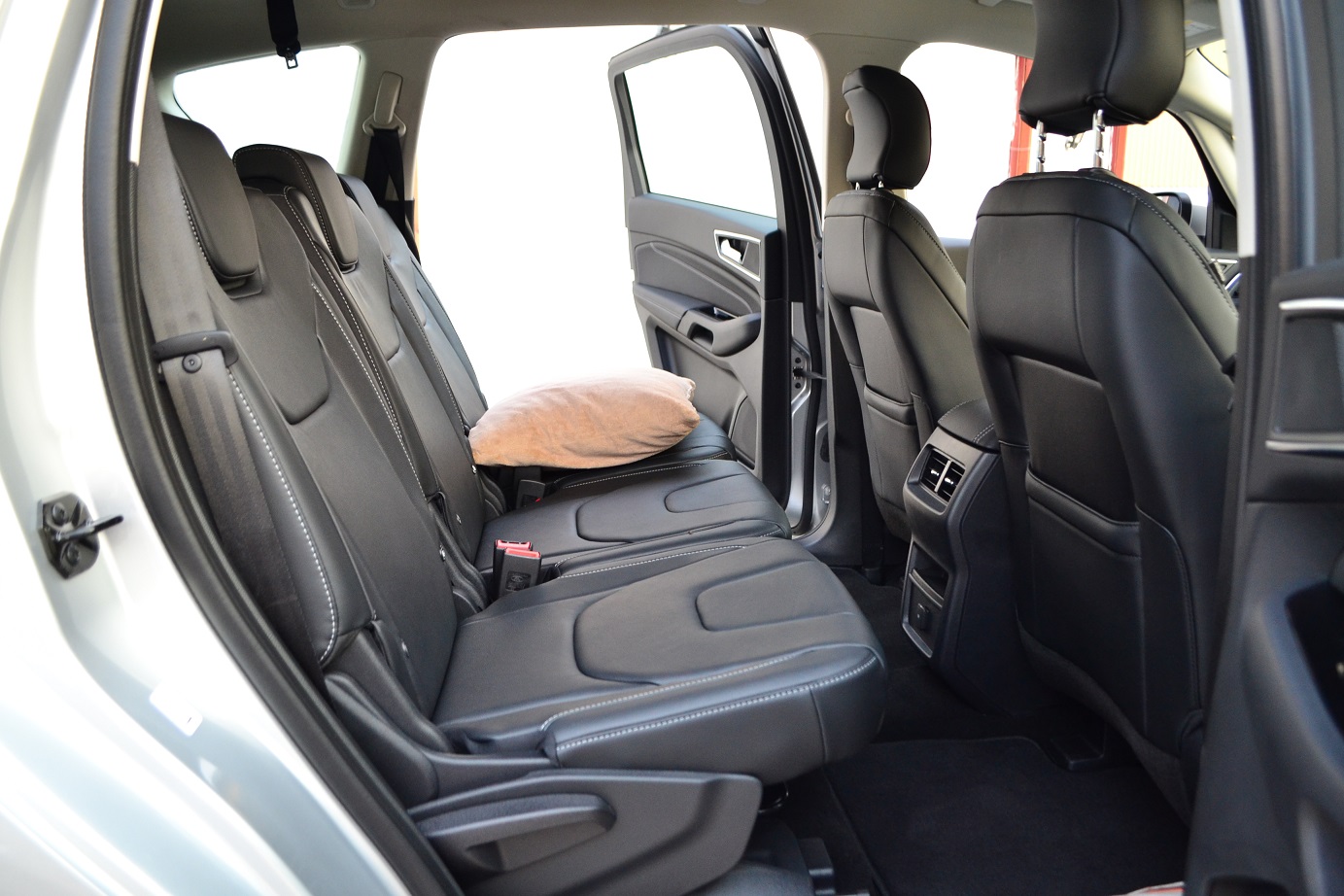 The three-seat second row can be slid forward or back and when pushed back provides ample legroom and headroom is excellent. The backrest here and also be reclined a little for greater passenger comfort.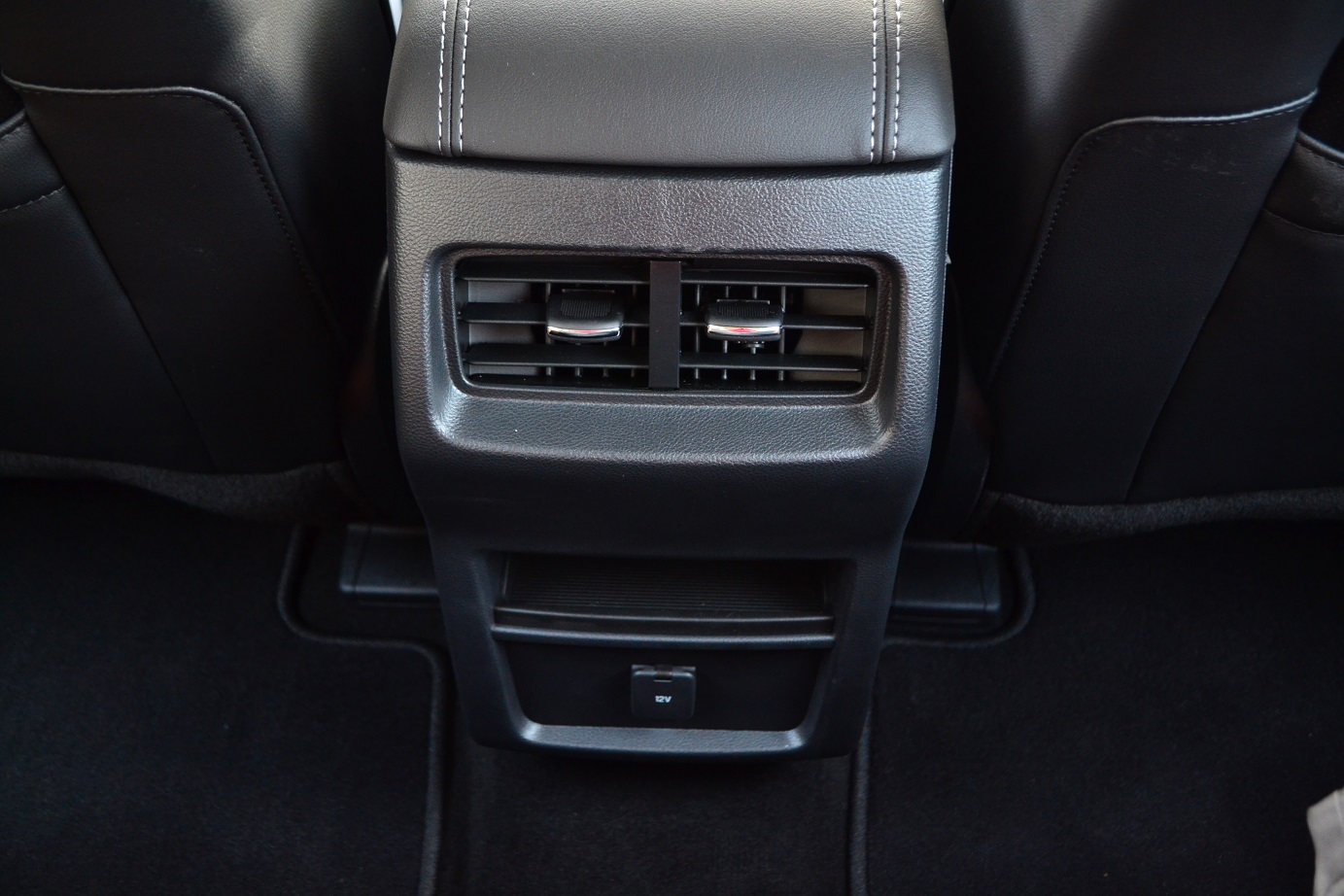 Yet another 12V port is found and this one sits below the center rear air conditioning vents.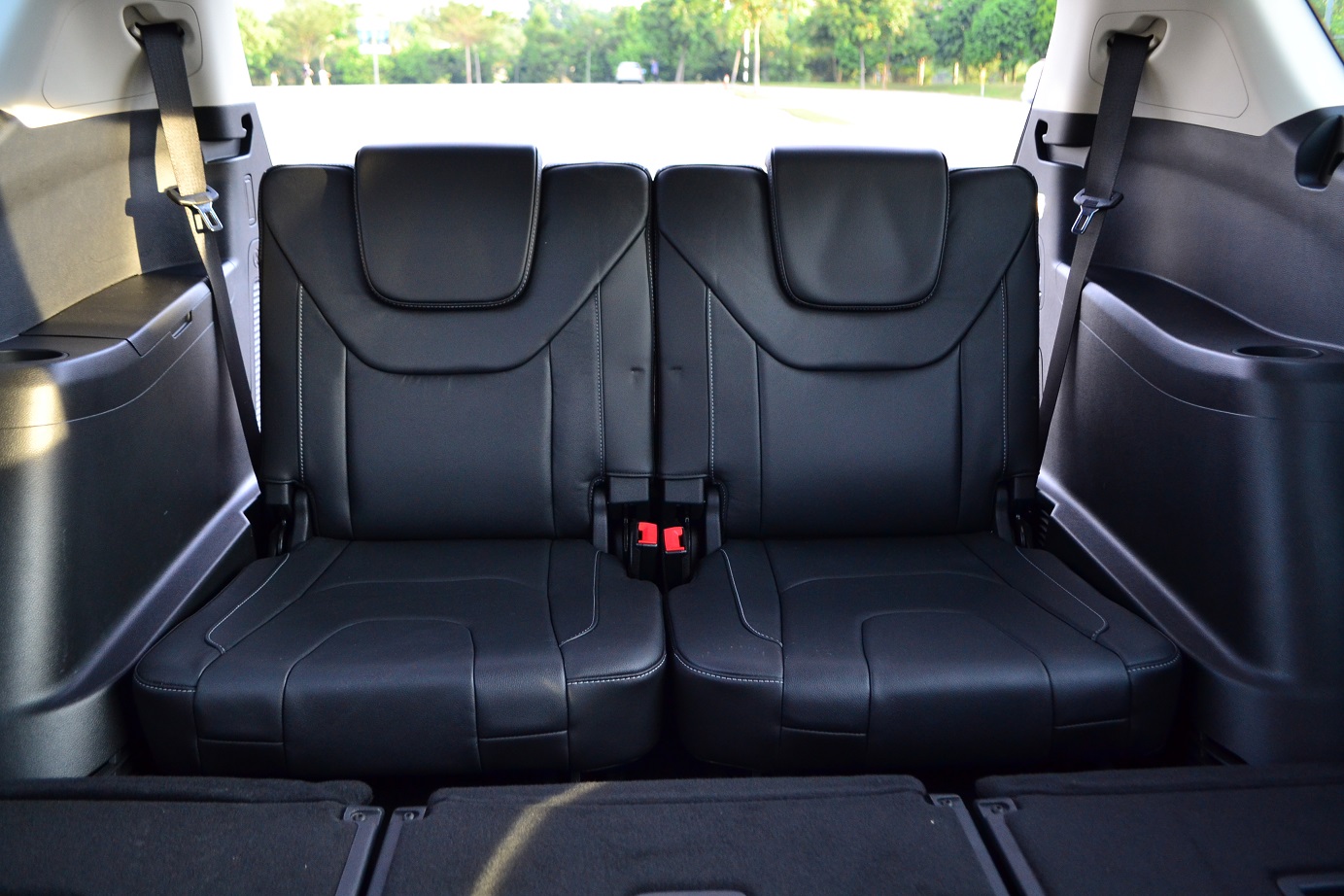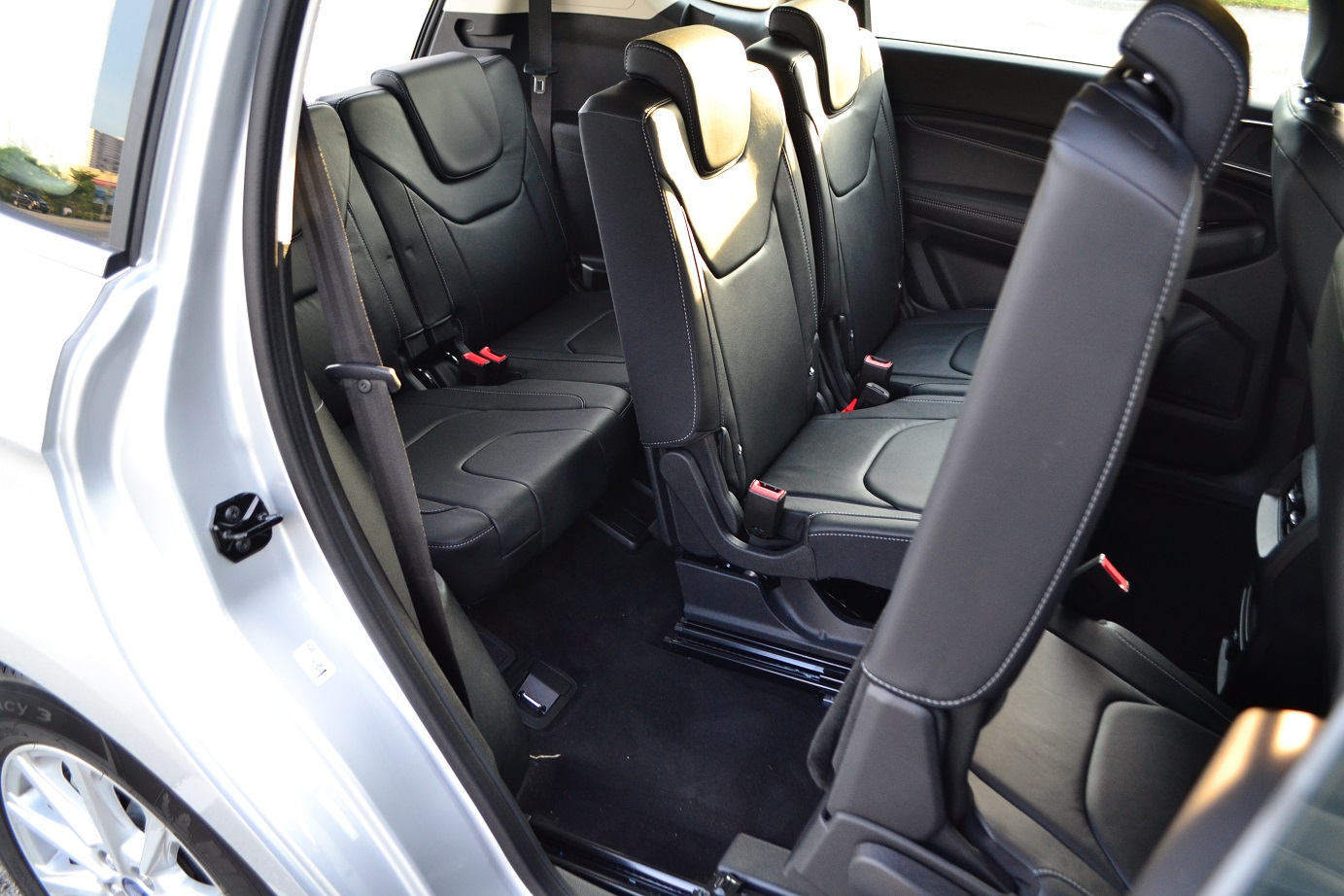 The third row on the other hand gets no air conditioning vents but they do have cup holders at the side. Like most 7-seaters, it's best to reserve this row for children as there isn't much legroom here.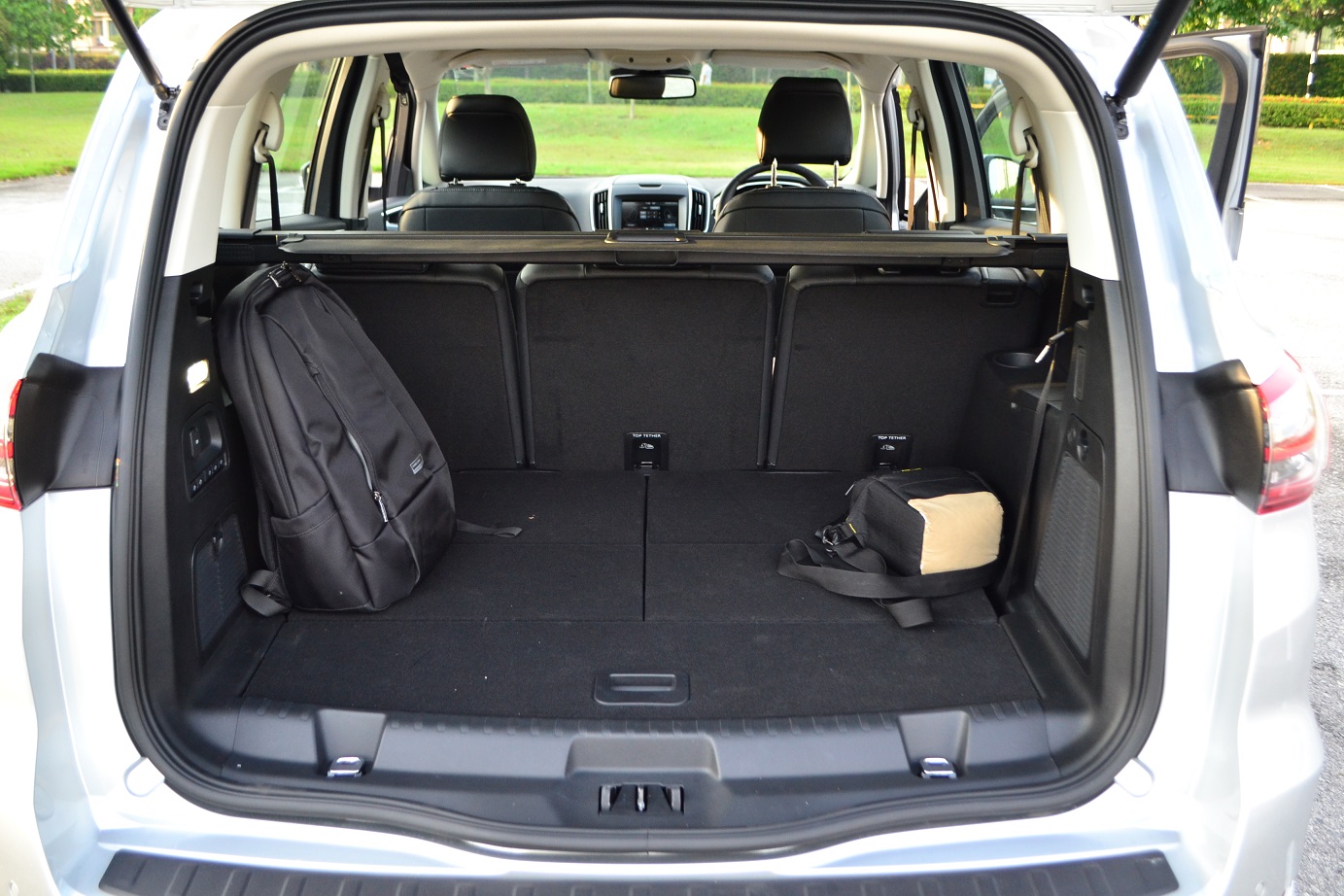 The S-Max comes with a tonneu cover to stop prying eyes from seeing what you have in the boot.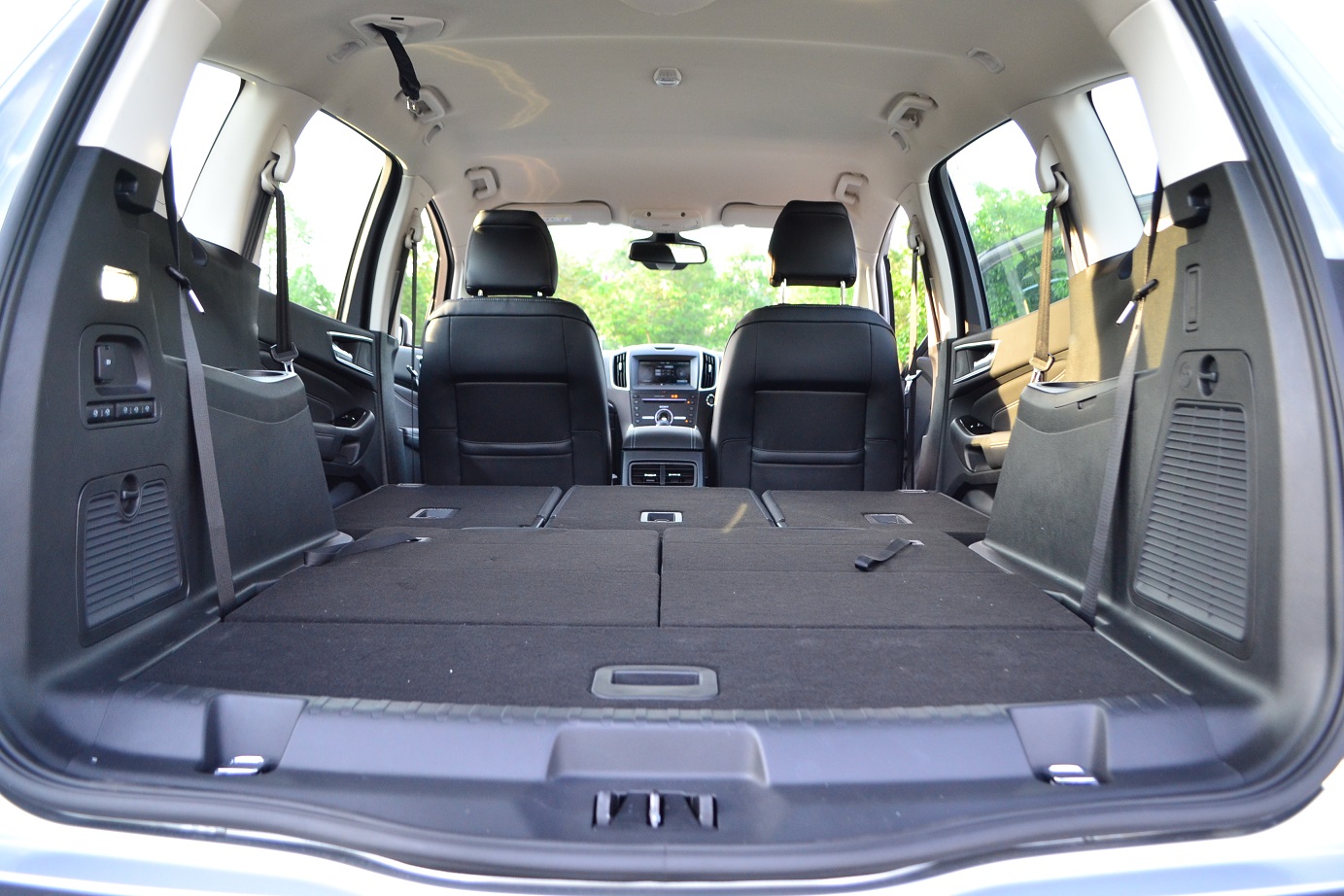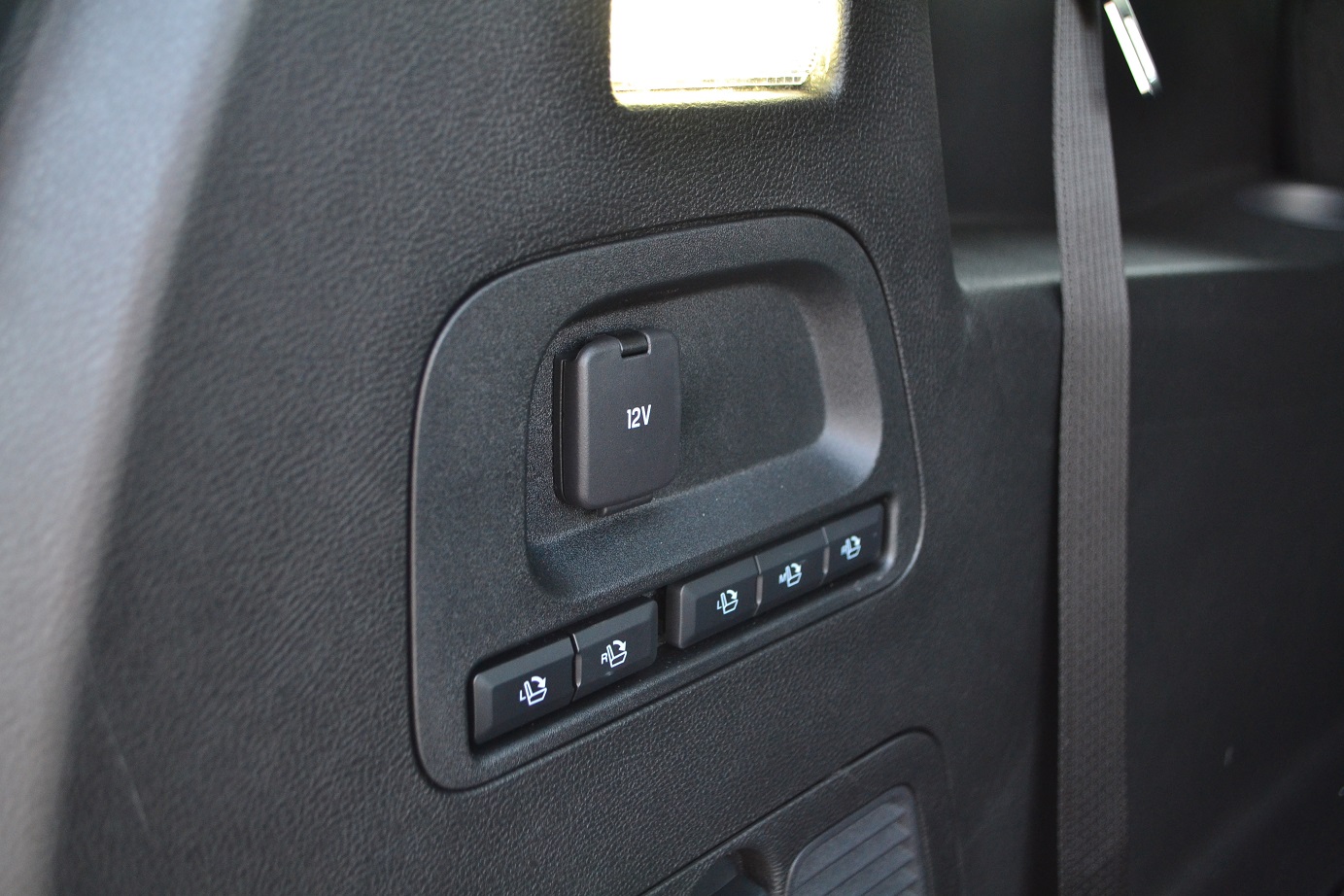 With all seats being single seaters, the S-Max allows great flexibility when it comes to seat arrangements. Folding a seat is as easy as pressing a button on the electro mechanical remote easy fold seat release. Oh, yet another 12V port is found here.
As much as 2,000litres of space is available to you once all 5 rear seats are folded.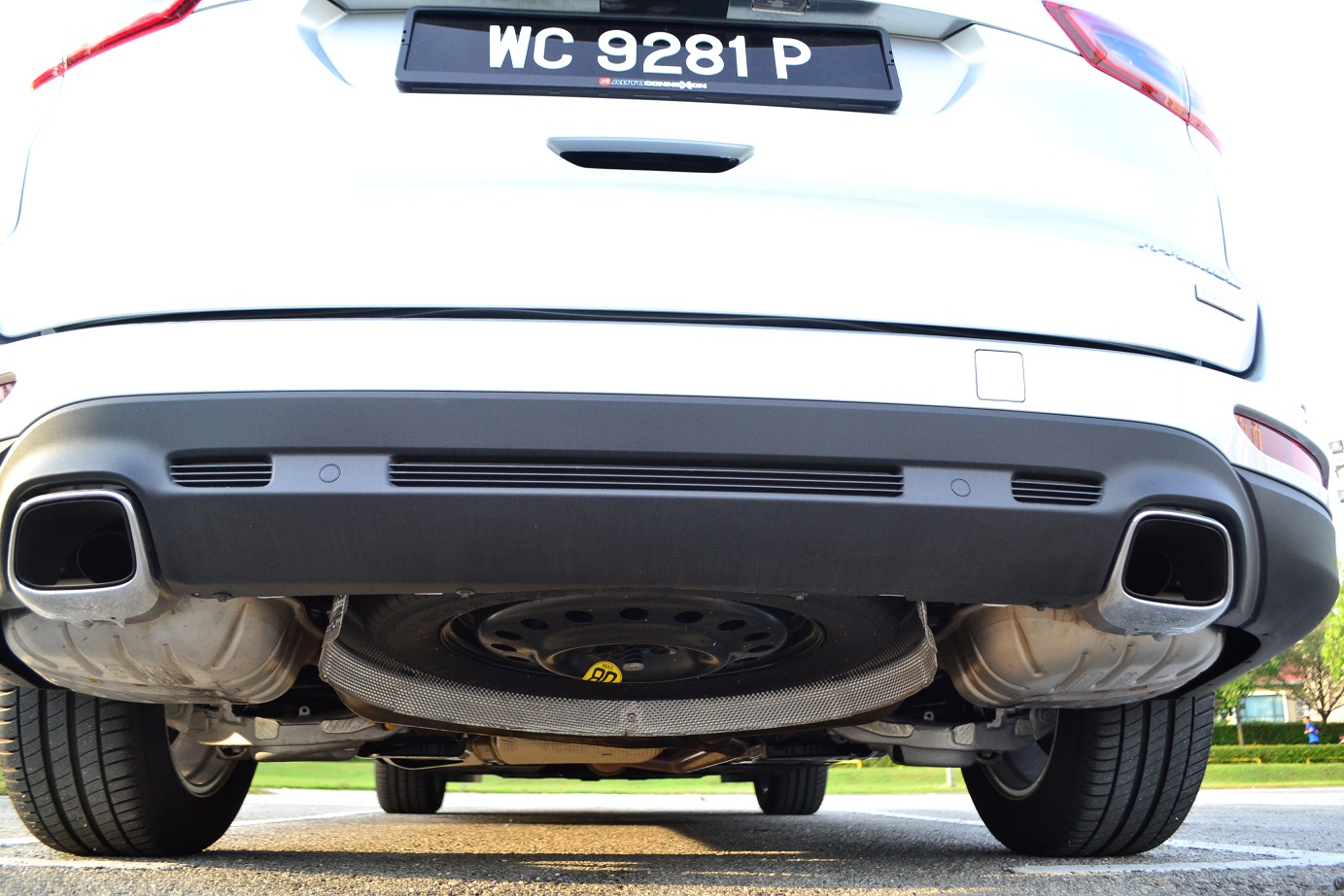 For spares, you'd have to jack the S-Max up to access the space saver found between the twin tailpipes.
Safety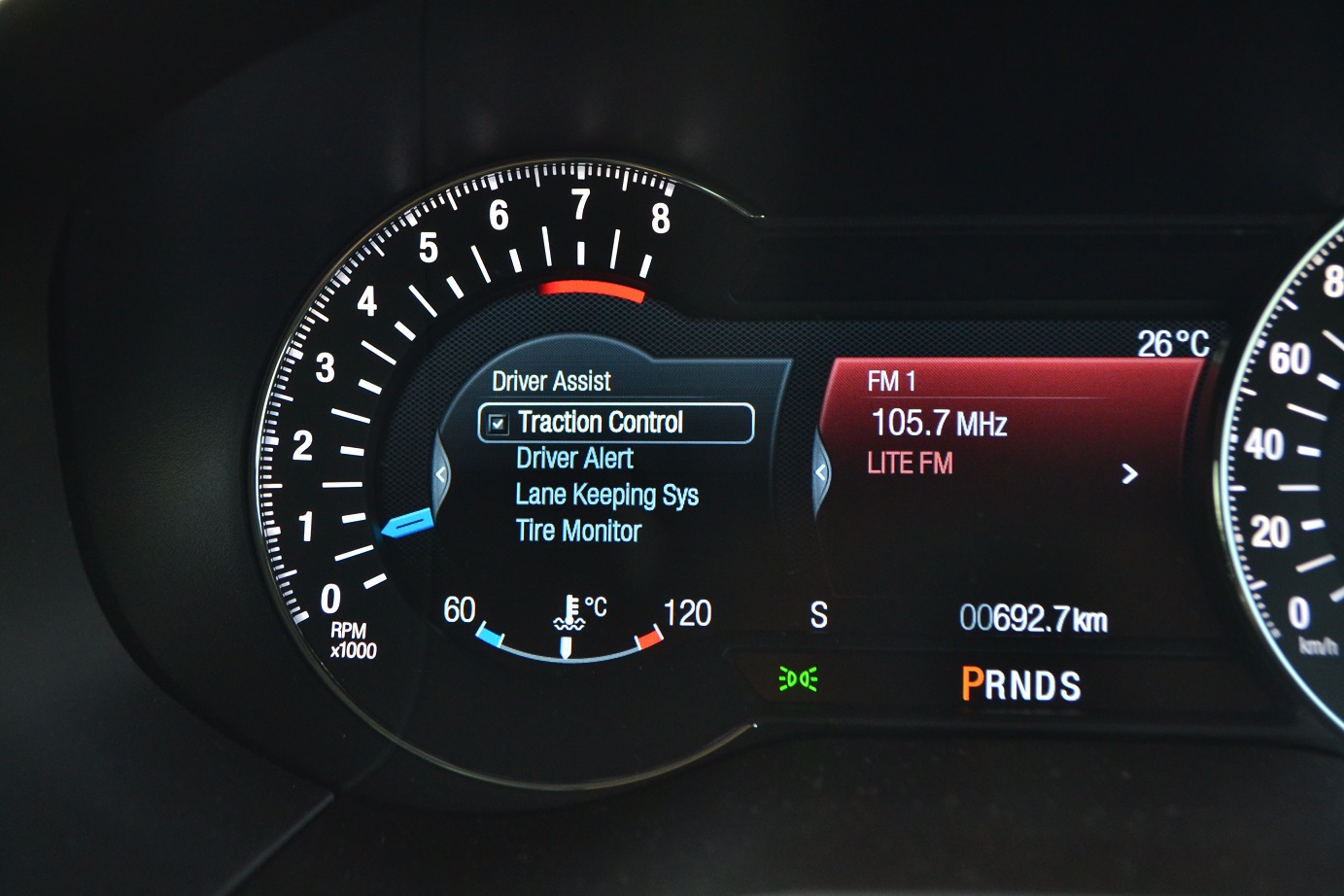 Front airbags
Side airbags
Curtain airbags
Driver knee airbag (total 7 airbags)
ISOFIX
Tyre Pressure Monitoring System
Stabilizer bar – front & rear
Electronic Parking Brake
Emergency Brake Assist
SOS Post Crash Alert
Dual tone horn
All row seat belt minder & monitor
ESC
ABS
Roll Stability Control
AdvanceTrac with Curve Control
EBD
Full speed engine/Brake Traction Control (TCS)
Torque vectoring by braking
Emergency Brake Light
MyKey
Hill Launch Assist
Laminated Windscreen & Solar tinted glass
Front Side acoustic laminated window glass
Keyless Entry/Push-Button Start
Lane Keeping Alert + Aid
Thatcham Category 1 Alarm
Engine Immobilizer
Front and rear park aid sensors
Specification
Exterior
Power side mirrors with indicators – heated, foldable & puddle lamps
Lower grille with chrome surround
Rain-sensing wiper
Adaptive LED Headlamps with Glare Free (auto levelling)
Automatic Headlamps with High Beam
LED Daytime Running Lights
Follow Me Home Lights
Cornering Lamps
LED Taillamps
Rear window wiper/washer
Fog lamps – Front & rear
Dual chrome exhaust muffler
Interior
Luxury micro perforated leather seats – ebony
8-way power driver multi contour massage seat with memory – heated and cooled
Underseat stowage – driver & passenger
3 individual 2nd row seat – electro mechanical remote easy fold seat release – fore-aft adjustable seat track
2 individual 3rd row seat – electro mechanical remote easy fold seat release
Rear center head restraint
Manual rear seat recliner
Overhead console with sunglass bin and child watch mirror
Power rear child door locks
Remote, power central single locking
Cargo area cover (tonneau cover)
Load floor – sheet metal covered with carpet
Deluxe carpeted floor mats
Cruise control with automatic speed limiting device
Leather wrapped steering wheel – tilt & telescopic steering column
Power windows front with 1-shot Up/Down
Power window rear with 1-shot Up/Down
Electrochromatic Interior mirror
Sony Single CD, AM/FM Dual Tuner Radio, 8″ TFT LCD Touchscreen, SYNC 2 with compass display and Media Hub with AUX jack, 2x USB and SD card slot
9-speaker Sony Premium Audio
Illuminated sunvisor – driver & passenger
Paddle shifter
Dual zone electronic automatic temperature control with 2nd row A/C vent
Recirculating heater
Ambient LED
Ownership and Maintenance
The all-new Ford S-Max carries a price tag of RM234,988 OTR excluding insurance (add RM6,790.93 if there are no Non-Claim Bonus) and is available in 3 different colors; Frozen White, Magnetic Grey and Moondust Silver as tested. The S-Max is offered with a 3+2 years (or 200,000km) warranty and a 3-years (or 60,000km) free maintenance program.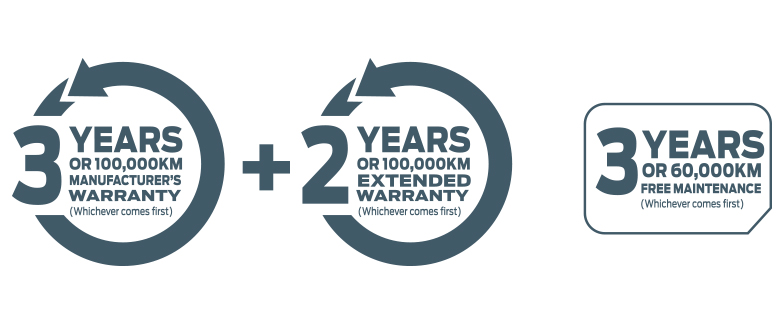 So is it worth it?
We started this article talking about honesty and here's our honest opinion about it;-
The S-Max is THE best 7-seater MPV south of a RM250k price tag. It's nearest competitor would be the VW Sharan and VGM is asking RM278,888 for it. For that kind of money, you'll be getting a GTI powered 2.0l turbocharged vehicle producing 200PS and 280Nm of torque which is less capable compared to the Ford here. While looks can be subjective, I find the S-Max's design to be refreshingly new and exciting compared to the Veedub.
That said, the S-Max is still a Ford and paying over RM240k for a Ford may appear excessive to some, more so when lower end BMWs and Mercedes-Benz sedans can be bought at that price scale. Sure, comparing a 7-seater MPV against a 5-seater compact luxury sedan might not be an apple-to-apple comparison but for those who has such a budget, you can't help but think twice about it.
The omission of a reverse camera for a family oriented vehicle such as the S-Max may appear to be an oversight but after speaking to the folks from Ford, they don't really have much of a choice when it comes to being selective on the specifications, not without further exacerbating the pricing.
Even so, the price appears fair especially when you consider there isn't any other MPV that's as powerful and capable as the S-Max. The deal breaker for me would be the explainable door rattles coming from the rear; I suspect some plastics within the panel is loose and in all the showroom units I've come across (three others in total),  all of them seem to suffer the same defect. For a vehicle with this price, this is quite unacceptable and hopefully Ford Malaysia will resolve this as soon as possible.
It's still a lot of money to part with and there are other vehicles capable of ferrying 7 people, some in SUV form such as the Hyundai Santa Fe, KIA Sorento and Nissan X-Trail, all of which gives you spare change when you put an RM200k cheque on the table. But none of them can truly tackle the roads like an S-Max. It's almost like settling for second best.