It's finally here! TC Euro Cars (TCEC), the sole franchise holder for Renault cars in Malaysia, today announced the availability of the Renault ZOE full-electric vehicle, in limited units. Designed from the ground up as a pure-electric vehicle, ZOE is Renault's solution to Zero Emission mobility.
Now, everyone says EVs are the future so if that's true, then owning a ZOE means being a part of history in the making! Like all electric vehicles, ZOE emits no CO2, NOx, CO or fine particles. It also signals the disappearance of unpleasant smells and 'engine' noise during road use. Also, no more getting stuck at petrol stations the night before the government raise fuel prices.
"ZOE is the core of the Renault Zero Emissions range. In addition to its compact size and attractive styling, it showcases Renault's technological excellence when it comes to electric vehicles. ZOE also heralds the beginning of a new era of electric mobility for all and confirms Renault's commitment to electric vehicles," said Kuan Kim Luen, CEO, TC Euro Cars Sdn Bhd.
I'm going to skip the boring bits but if you insist on knowing some interesting trivia about the ZOE, here's a run down of it:-
 It is manufactured at Renault's ISO 14001-certified factory in Flins, France
ZOE is 85 per cent recyclable, while nine per cent of the plastic it contains is sourced from recycling
More than 60 patents have been filed for ZOE's design.
Design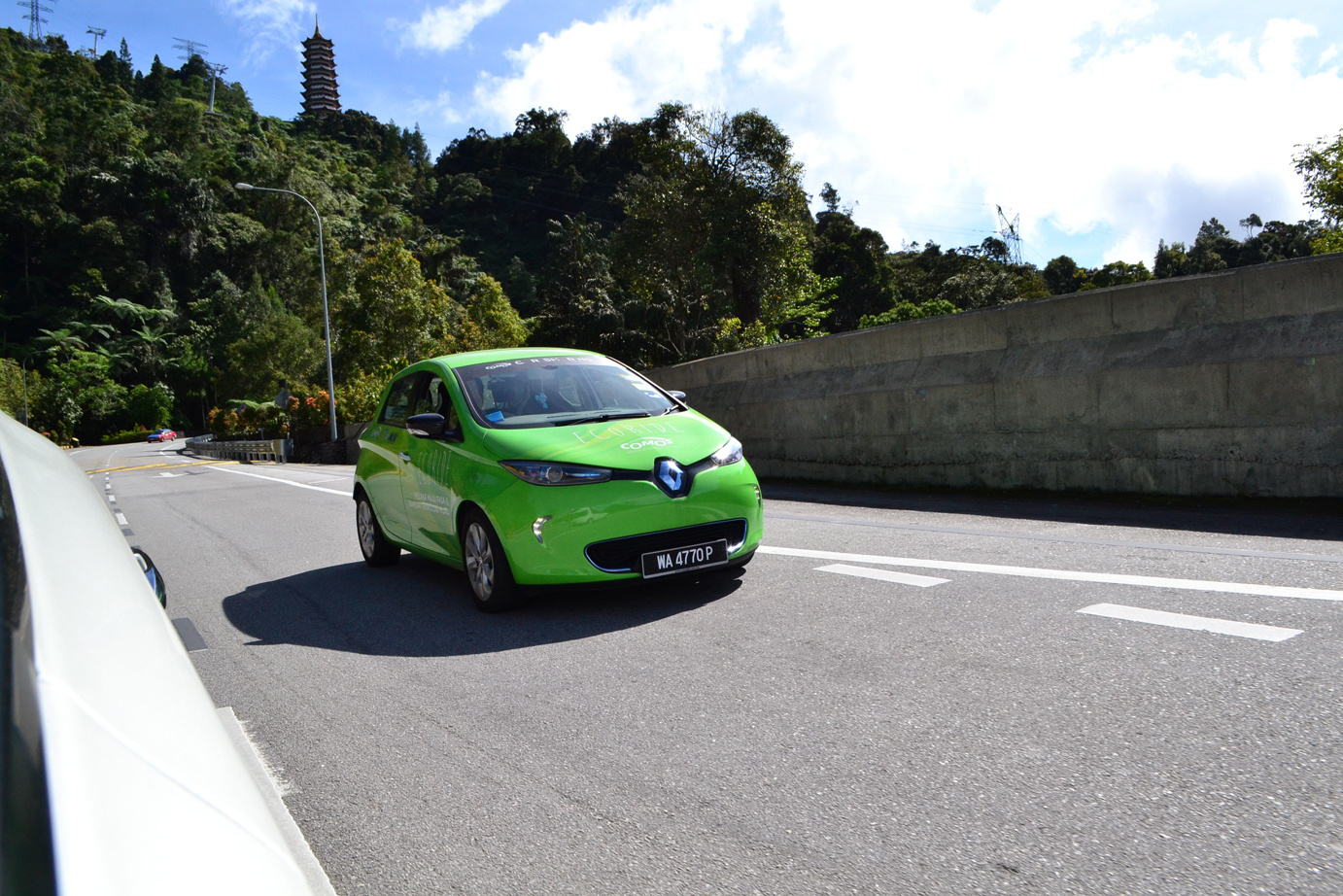 Renault ZOE is a compact five-door hatchback with sleek, fluid lines. Designers wanted the ZOE to embody both a sense of breakthrough technology and core automotive styling cues
Its agile, dynamic looks express driving enjoyment. 16-inch alloy wheels and contemporary proportions combined with sculpted volumes make the Renault ZOE a reassuring and captivating car.
Performance
Quick facts
"Engine" (if you want to call it that): Synchronous electric motor with rotor coil
Power:  88PS from 3,000 – 11,300 rpm, 220Nm from  250 rpm.
Transmission: Single-speed automatic
0-100km/h: 13.5 seconds
Top speed: 135km
Range: 210km (based on NEDC cycle)
Meanwhile, ZOE's heat pump provides excellent thermal comfort without detracting from the vehicle's range. This system, which operates in the same way as reverse-cycle air-conditioning, consumes very little electricity.
Acceleration and pull-away of the Renault ZOE are responsive from low speeds while driving is more relaxing thanks to the silent ride and smooth, gearshift-free acceleration.
Ride and Handling
Fitted with an automatic gearbox and powered by a 22kWh lithium-ion battery, full charging times for the ZOE ranges from four hours on a 7kW fast charger to nine hours on a regular 3.6kW charger.
The ZOE's new-generation regenerative braking, for example, recovers practically all of the energy otherwise wasted during braking, without any significant impact on ZOE's on-road dynamics. The car offers a perfectly smooth drive with no jarring electric motor braking.
Cabin Convenience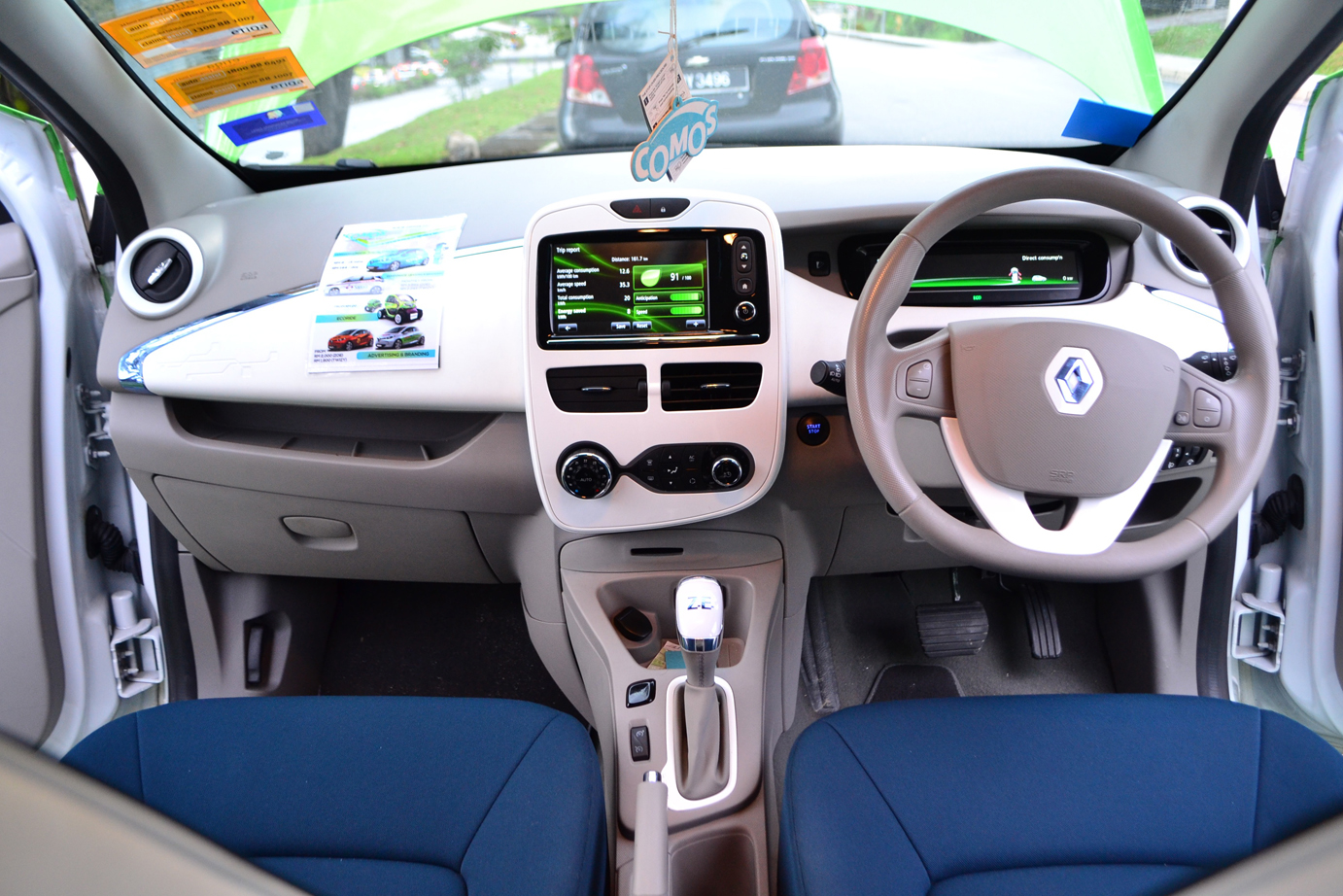 On the inside, the Renault ZOE reflects its modern, 'eco' character, with a bright colour scheme evocative of purity. The dashboard moulding has been designed to resemble the blade of a wind turbine.
You'll find a seven-inch Renault R-Link touchscreen display with USB connectivity and hands-free Bluetooth kit with music playback, an audio keyless entry system with walkaway lock, and a 12V power socket.
It also offers cruise control and speed limiter, automatic climate control with temperature and humidity sensors, automatic wipers and headlights as well as daytime running lights.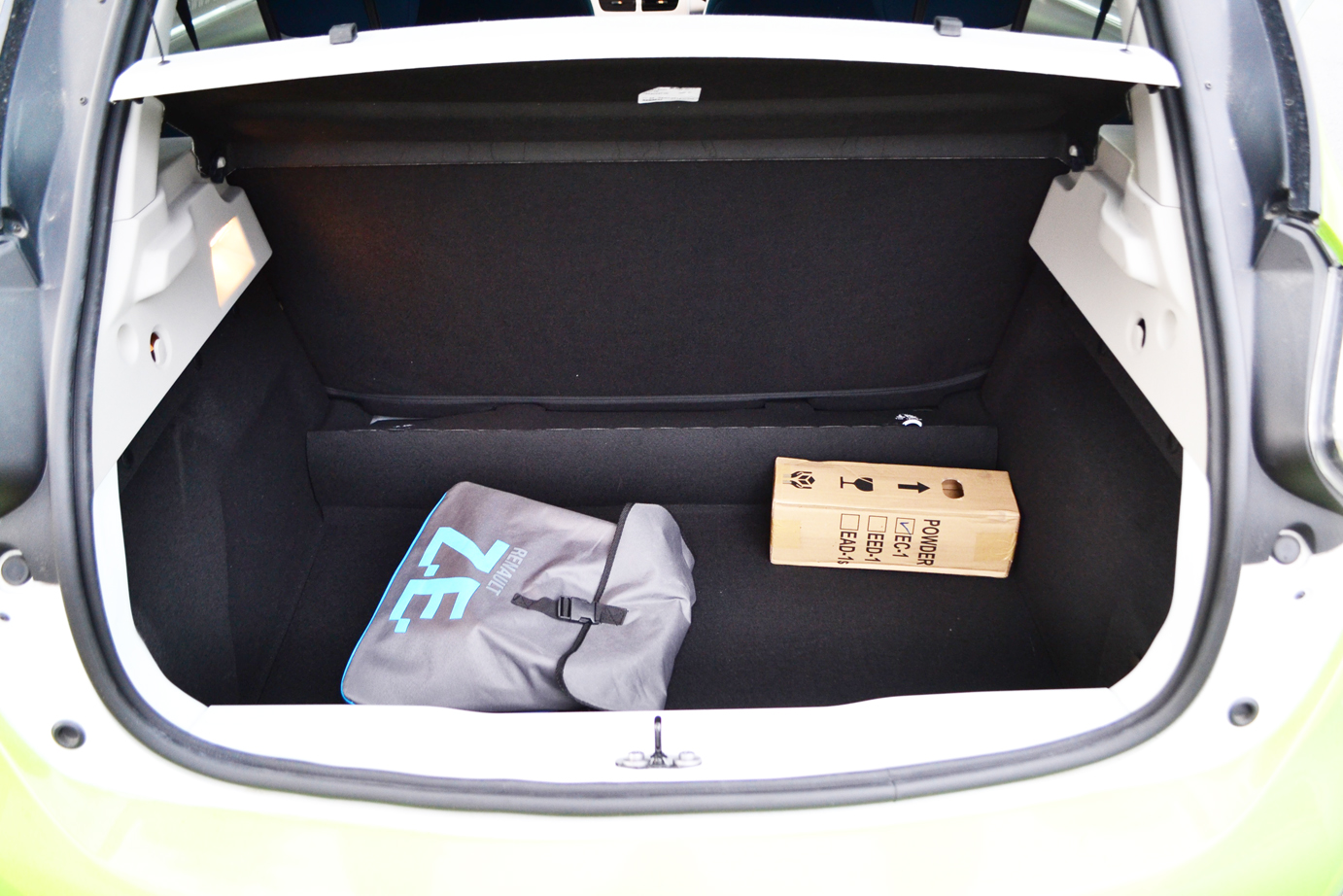 Booth space is 338 litres which expands to 1,225 litres with the rear seat folded.
Safety
Standard safety features include:-
Dual front airbags as well as
head-and-chest side airbags for driver and passenger (total 4 airbags)
ABS
EBD
ESC
ASR
height adjustable 3-point front seatbelts with pretensioners,
ISOFIX child seat anchors on the outer rear seats and front passenger seat.
Ownership and Maintenance
Limited units of the Renault ZOE are available for sale in Malaysia to the public. The ZOE is available at RM145,888, on-the-road inclusive of GST without insurance for private individual registration in Peninsular Malaysia and for that price, you'll also get a 3.6 kWh Delta wall-mounted charger. Also, you can have the ZOE in any color as long as it's Glacier White.
Like all Renault passenger cars in Malaysia, service intervals for the Renault ZOE are 10,000km or six months, whichever comes first. It also comes with a three-year or 100,000km mileage manufacturer's warranty, five-year electrical powertrain warranty or 100,000km (whichever comes first) and a five-year traction battery warranty or 100,000km (whichever comes first).
Now the big question; is it worth the purchase?
To answer this, we need to consider a few factors. Chief of which is what is the equivalent sized petrol model? I would say the Perodua Myvi probably has the nearest dimensions.
A MyVi costs anywhere from slightly over RM40k to over RM50k and if you're going to measure based on selling prices, you can stop reading here. After all, A ZOE = 3 units MyVi.
But if we compare a ZOE to a MyVi in terms of daily drivability, we might have more to tell.
Perodua claims the 1.5litre Automatic returns 15.4km/litre which works out to over 600km per full tank of 40litres but many owners do not agree and most report 400km per full tank is the more realistic range. So based on the current RM1.70/litre of RON95, each km works out to be RM0.17.
The ZOE's 22kWh batteries would require RM7.33 for a full charge if your monthly consumption is between the average of 201 – 300kWh. (TNB tariffs can be found HERE). One full charge is claimed to return you 21okm but we all know that's on a best-case scenario so we're going to assume 180km to be a reasonable distance. Each km for the EV would come to RM0.04.
So if we go by a daily driving distance of 70km per day x 30 days/month;-
MyVi monthly fuel charge – RM0.17 x 2,100km =RM 357
ZOE monthly energy charge – RM0.04 x 2,100km = RM84
Translated to a year, ZOE would have saved you RM3,276 in terms of fuel cost.
Servicing cost
Let's focus on 2,100km per month. Per year, it would be 12 x 2,100 = 25,200km.
Both MyVi and the ZOE has a service interval is 10,000km or 6 months, whichever comes first.
So for the MyVi, the annual service cost is around RM400 – RM600. For the sake of calculation, let's fix it at RM400.
As a full EV, there are no engine oil, oil filter and other components normally associated to fuel burning engines. so the work that will be carried out on the ZOE is physical inspection of the vehicle, inspection of traction battery health and other electronics components by using Renault's Diagnostic Tool as well as brake servicing. The first two service costs RM572.40
Total Annual Running Cost
Therefore, the total annual running cost (excluding monthly installments and other consumables such as tires, wipers, battery, Hello Kitty stickers, etc) is this:-
MyVi –
Fuel cost – RM4,284
Servicing cost – RM400
= RM4,658
.
ZOE –
Fuel cost – RM756
Servicing cost – RM572.40
= RM1,328.40
That's a saving of RM3,329.60 for the first year of ownership! Not bad, eh?
However, the challenge is the second year where you have to take into account the vehicle's battery that needs to be replaced. A MyVi's battery costs around RM140 – RM150. The ZOE's? Almost RM800 a piece (no, you cannot simply get a third party battery). Come second year, the total service cost (estimated 5 times) would look something like this:-
MyVi – estimated almost RM1,200
ZOE – RM2,117.88 inclusive of GST
That's already double the Myvi's cost. No longer that cheap when you factor that in, eh? So all in all, if you're looking at saving money, best stay with petrol-sipping vehicles. If you want to see the full service details and cost of the ZOE, you can see it here:-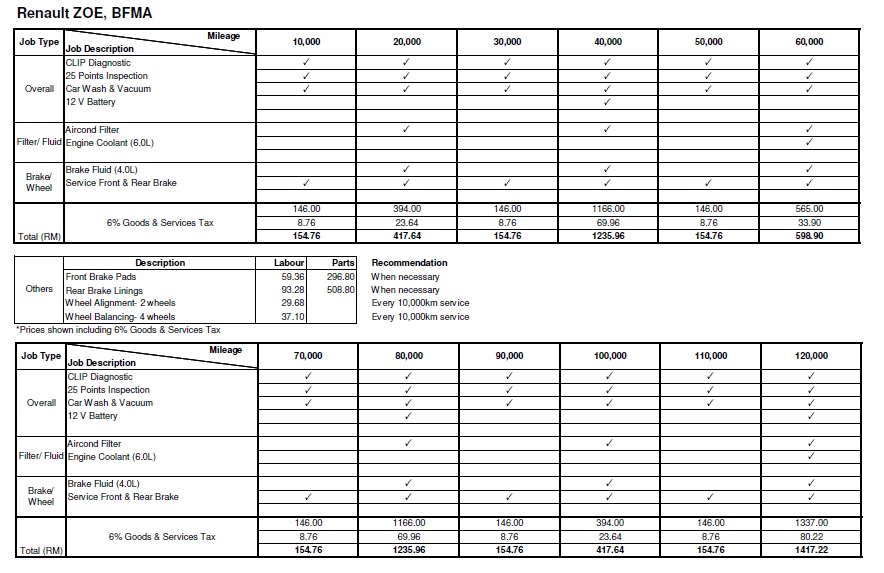 Other factors – Long distance driving
For a MyVi, bring it on anytime anywhere. For the ZOE, you'd need to stop at Malacca or Ipoh before you need to do this:-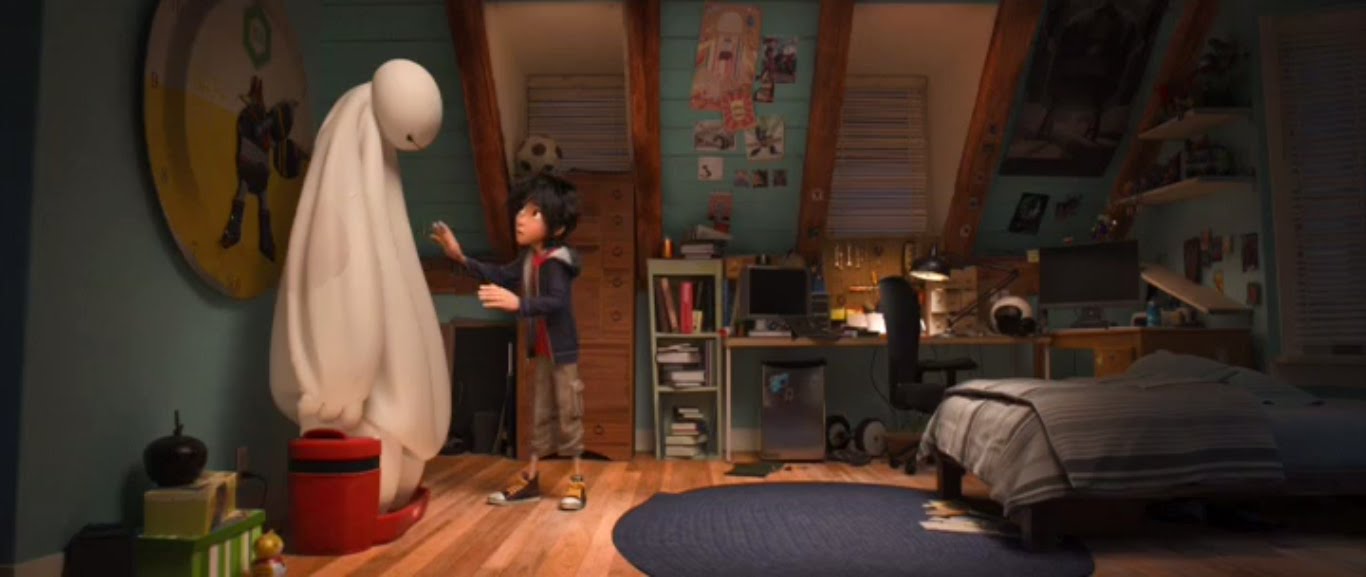 Other factors – Chargers
Where there's petrol stations, a MyVi will travel. Not so with an EV. You'd need to have access to a charger and chargers for the Nissan LEAF/Volvo XC90 are NOT compatible with the ZOE so no, you cannot charge at shopping mall car parks like KLCC, IPC, Jaya One and Lot 10.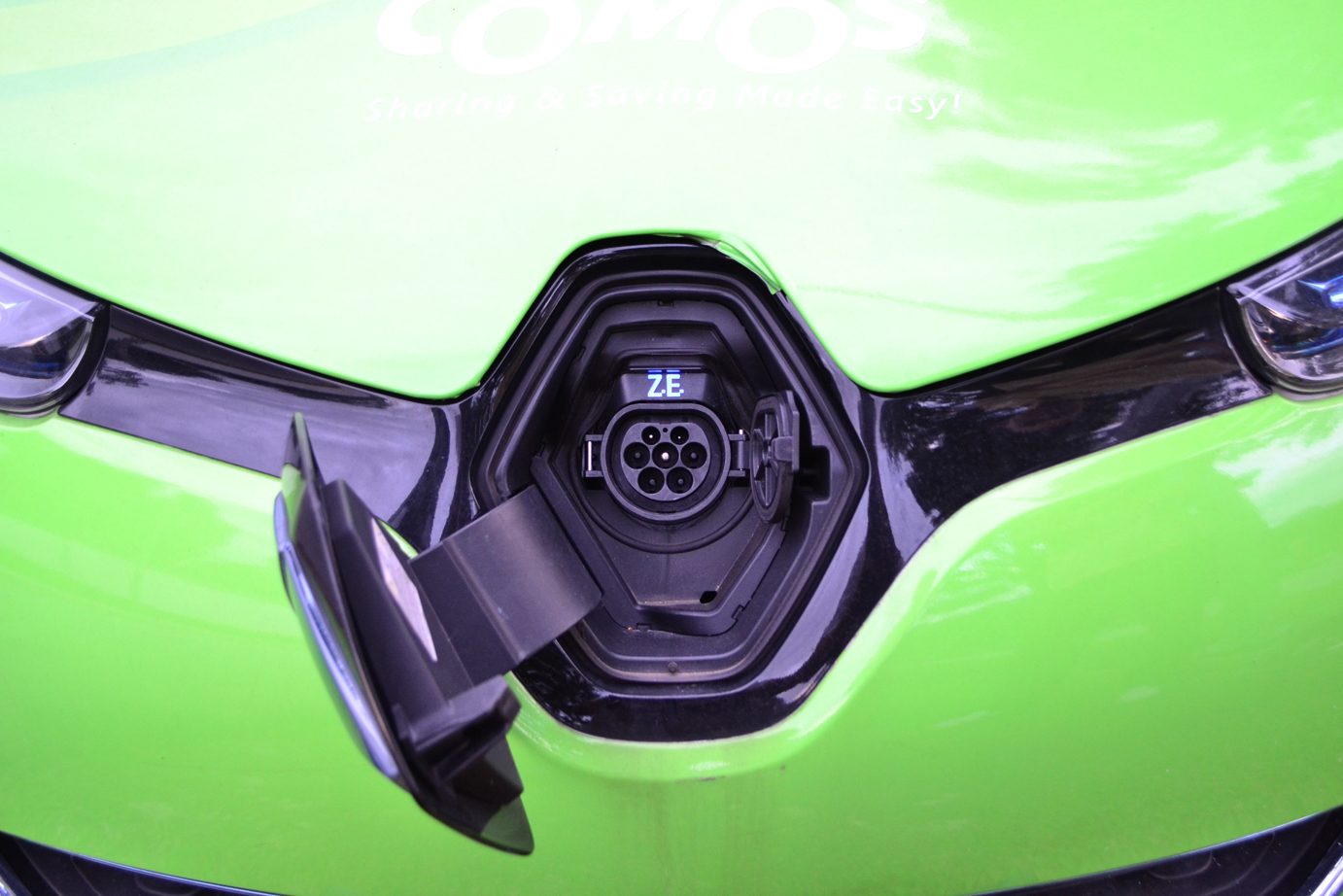 The good news is between the ZOE, LEAF and Mitsubishi i-MiEV, the Renault is the most numerous EV on our roads thanks to COMOS EV Car Sharing Program, a program where you can rent a ZOE. By that token, it has more charging stations. If you live/work nearby:-
Bangsar LRT
Munshi Abdullah
Monorail Medan Tuanku
UTM KL Campus
Renault Showroom PJ
Majlis Perbandaran Subang Jaya
Petronas Serdang
you'd be happy to note that you can use COMOS's chargers for free as part of government's initiative to further increase the awareness and encourage adoption of EVs in the country. That's like living next to a petrol station that gives free fuel every time your car goes hungry. How cool is that?
UPDATE 13/5/16: We've just received word that the COMOS charging stations are NOT available for public utilisation. However, Greentech Malaysia, the organisation under the purview of the Ministry of Energy, Green Technology and Water (KeTTHA), charged with catalysing green technology deployment as a strategic engine for socio-economic growth in Malaysia has started the 'chargEV' initiative that will be sponsoring the installation of the first 300 EV charging stations around Malaysia. Utilisation for the 1 st year will be free of charge and subsequent years will be subscription-based.
This is interesting because remember the 100 units of Tesla S that's coming to the country. They fall under the purview of Greentech. Since the pilot 100 units are reserved for GLCs and government use, it makes sense for them to "plant" chargers everywhere for the convenience for of government officials. The thing is, Teslas use a supercharger capable of delivering 120kW whereas the ZOE's charger deliver a measly 3.6kW charger and needs 9-hours to fully charge a ZOE.  They are, essentially two completely different chargers so how Greentech plans to manages them (that's not even counting the LEAF/MiEV/Volvo XC90 Hybrid system) remains to be seen. 300 charging stations means 100 each or what? This remains to be seen.
If you do buy a ZOE, an authorised installer will need to visit the customer's home to determine if any other relevant equipment is required and to advise on the installation process but generally, a single phase electrical supply can be utilized as a charger. Additional 3.6 kWh Delta wall-mounted charger can be purchased for the price of RM7,000 each inclusive of installation. but. There's an option to purchase the  7.0kW Hager charger which offers full-charging time of only four hours and interested parties can contact TC Euro for a quotation. Alas, all the locations listed above offer the 3.6kW version.
All in all, the daily cost would save you a couple of grand but you would need to drive it until you're a great grandfather/mother to save up enough to buy two MyVis. That's assuming petrol prices stay as they are and the ZOE does not need a (or a few) battery pack(s) during that period of ownership.
But if you're talking about the novelty of driving a silent vehicle, no longer needing to queue at petrol stations and preserving the environment (ok, forget about the "do-you-know-how-much-carbon-it-takes-to-produce-22kW-electricity argument for a while coz no one is measuring how much does pollution an iPhone causes when it's recharging), the ZOE is ahead of the curve in terms of usable space (Mitsubishi MiEV is too small), price and range (in which the LEAF is inferior). If you don't plan on going outstation with a car, the question is; why not?