The 4th generation Proton Perdana has been launched and one of the more interesting question (I found) in the press conference  that was asked by the members of the media was, "why is it a 4th generation?".
First there was the 2.0litre NA Perdana.
Then came the V6.
Then came the PerdanAccord which is used by government officials.
Then this, which shares the same powertrain, chassis, transmission, suspension and a few other components. The exterior was the area where Proton was allowed to do modifications and by giving it a new skin, it is therefore a different model compared to the so-called 3rd Gen.
Available in 2 variants, Proton expects to sell about 500 units per month. Ambitious? Or doable? Let's take a look.
Design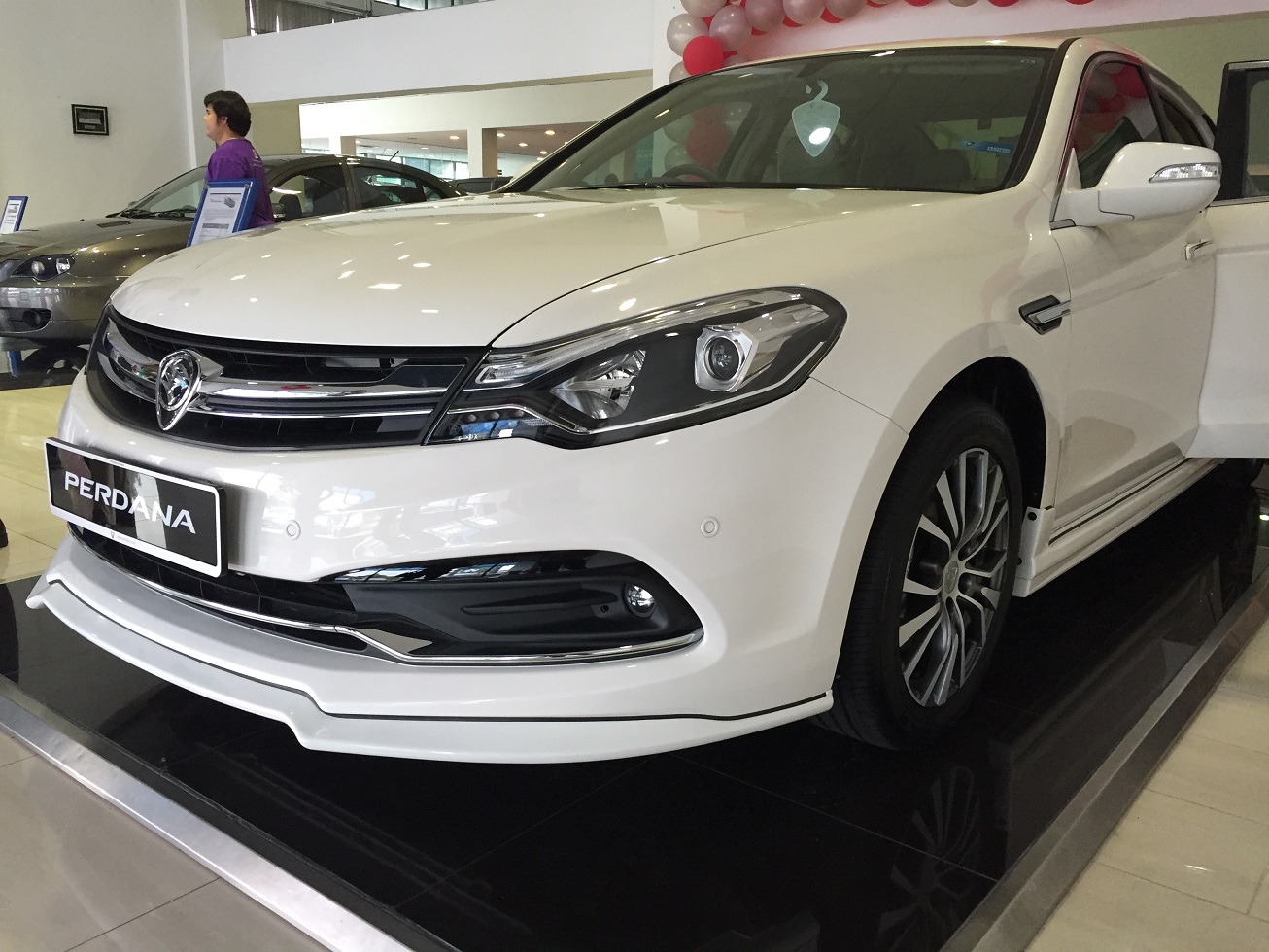 I didn't manage to find the time to attend the launch event at Putrajaya yesterday but I did manage to visit a Proton showroom. The branch I went to had only the 2.4litre on display and the first impression I had was, this car is huge. Measuring 5,020mm in length (the 2.0l is shorter at 4,999mm), 1,845mm in width and 1,475mm in height, Proton's latest D segment is even longer than a BMW 5-series.
The 2.4litre offers full bodykit, with front lids, side skirts, rear spoiler and rear valence with fake exhaust tips painted in body color while the rear reflector has chrome linings which makes it look extremely weird.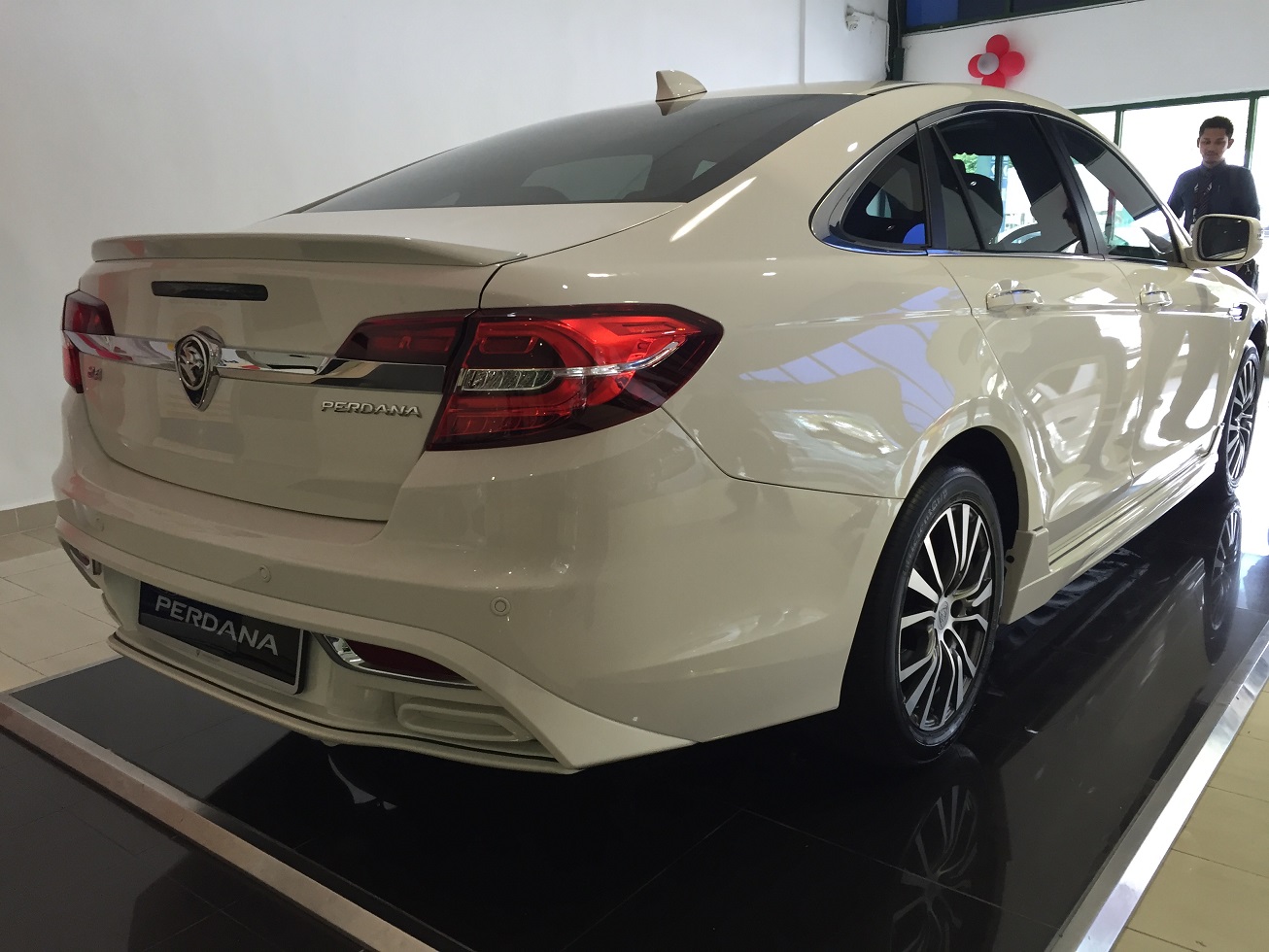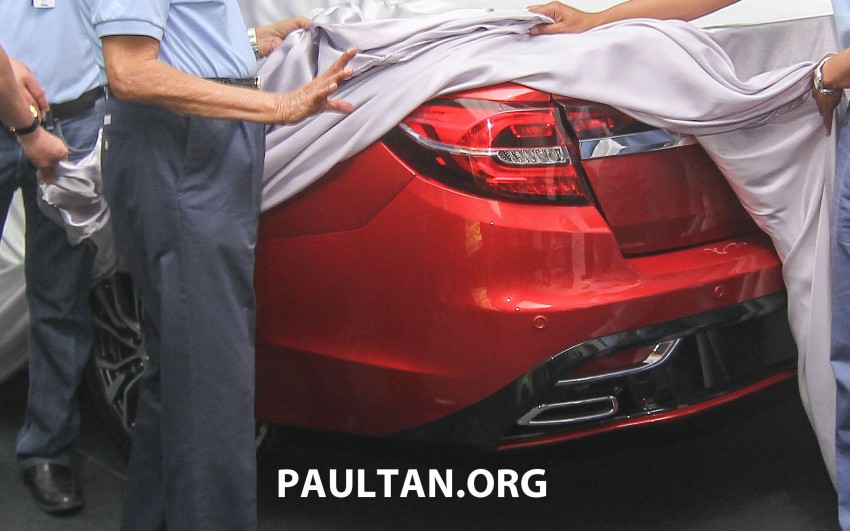 Picture from Paultan.org

Strangely enough, during an earlier teaser with the media, Proton revealed the fake exhaust tip too has a chrome trims. The present offering of making the exhaust tip body color is as mind boggling as making a skin colored lip stick. Cost cutting, perhaps? It looks so much better after seeing someone's rendering by painting the bottom black and putting the chrome linings where they should be. Looks so much nicer, right?
Performance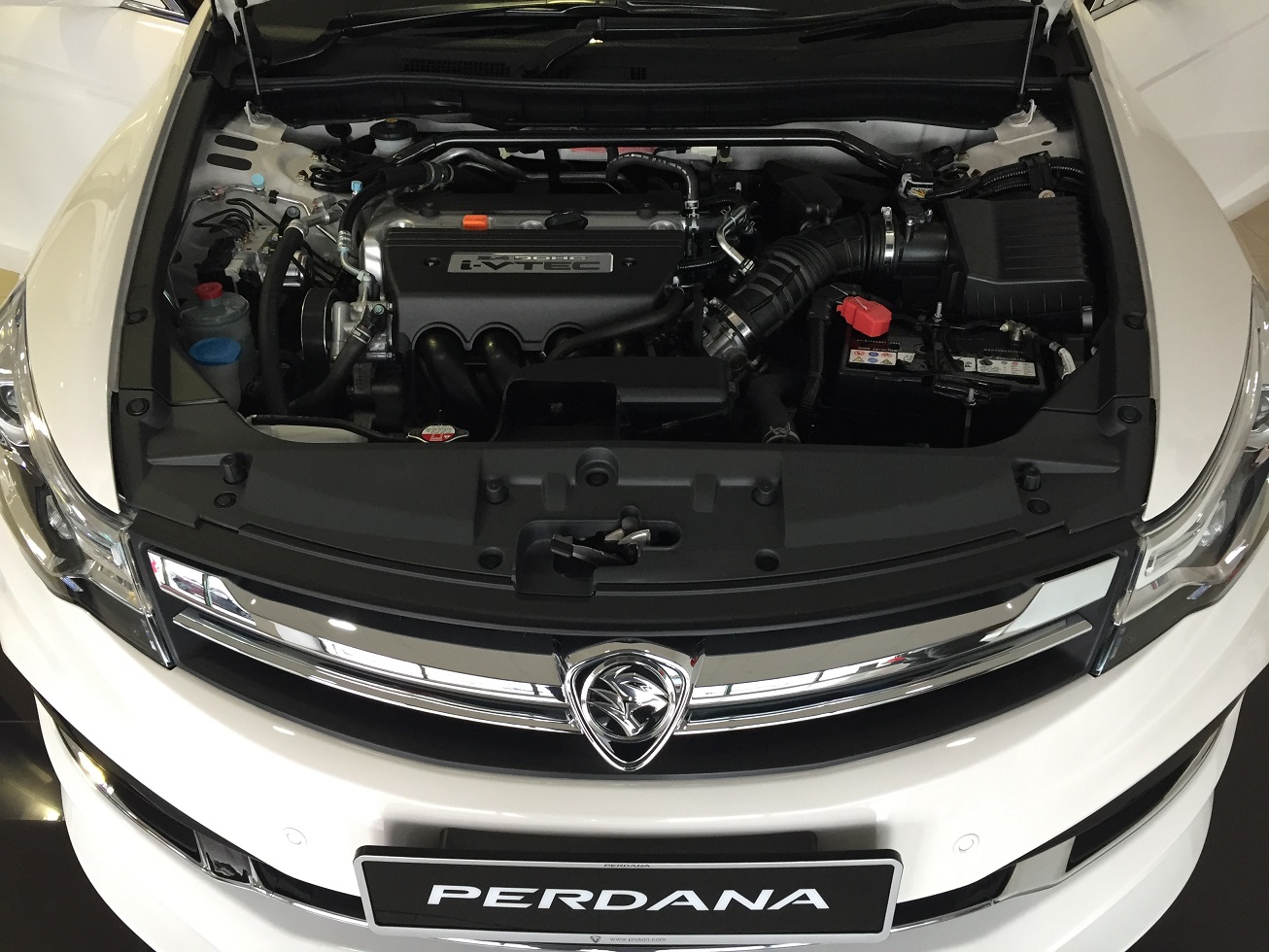 As part of the agreement to use Honda tech, Proton is not allowed to tinker with the engine and transmission so everything you see is almost lock, stock and barrel from Honda. Minus the Honda logo, that is. The 2.oL is a 4-cylinder, 16 valve SOHC engine producing 154hp @ 6,300rpm and a max torque of 189Nm @ 4,300rpm.
The test unit I tried at this branch was the 2.4L which has 178hp @ 6,500rpm and 222Nm @ 4,300rpm. There are no official 0-100km/h nor top speed data but it should not be any difference compared to the 8th Gen Honda Accord. The 2.4L feels leisurely, almost to the point of being lazy and while you won't say it's underpowered, it's not particularly great either. There is no sense of urgency when flooring the pedal.
Both engine is paired to a 5-speed torque converter and there is a S-mode where gears are held longer and power delivery is more responsive. But I didn't like using this often because the engine noise just gets worse.
Ride and Handling
Which leads us to comment about the noise, vibration and harshness. Noise insulation is better than the 8th Gen Accord it's based on but remember that the Accord is almost 10 years old here. Therefore, any comparison with should be made against current D segments, not the earlier model. In that sense, I found in my short test drive that the insulation isn't particularly great.
While stopping at the traffic lights, I noticed intrusion of on coming traffic. It's not as bad as an opened window but noticeable. At speeds of 100km/h, both engine and road noise starts to seep into the cabin and going beyond 120km/h, it gets more uncomfortable. This issue isn't new as the Accord it's based on shares similar drawbacks. Proton acknowledges this by focusing on sound deadening critical areas on the vehicle but IMHO, the improvement still falls short of other D-segment contenders.
The steering felt heavier at low speeds and becomes slightly heftier at higher speeds. The most unfortunate aspect of the helm is steering feel is sterile with no feel whatsoever. It's almost as bad as early generation Hyundais and does not inspire confidence in pushing the car further. Since the suspension is also taken from Honda, ride comfort is good but high speed and cornering stability has plenty of room to improve. More so when you compare the Perdana with the latest models they have introduced, the Iriz, Preve and Suprima S.
All in all, the new Perdana drives like a new 10-year old Honda Accord. You want a different driving experience? Best wait till next year when they're allowed to change the drive train and suspension.
Cabin Convenience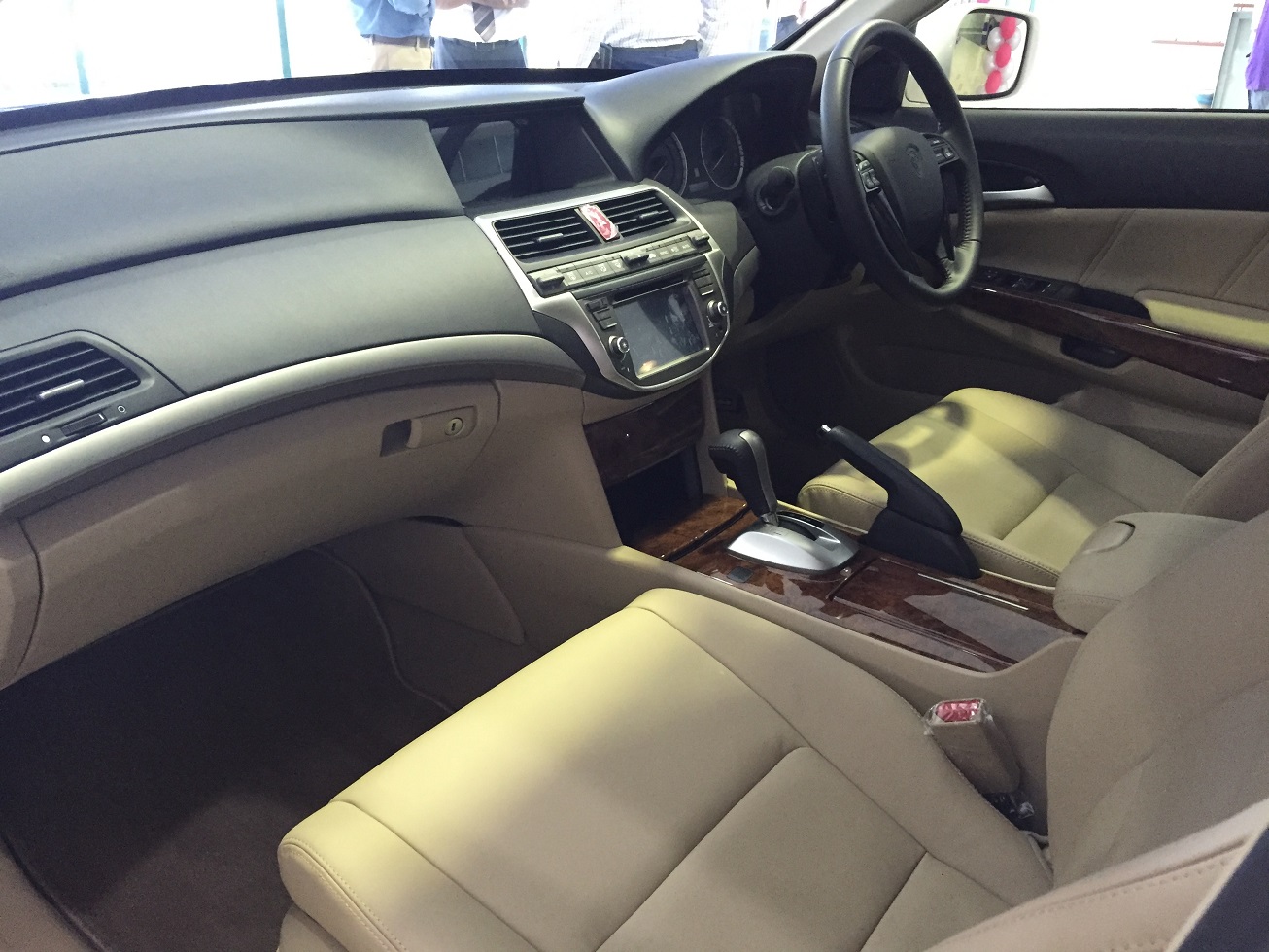 It's all very Honda-ish inside which is to be expected since cabin revisions are kept to a minimal. Despite it looking like an Accord, the interior design ages well and pleasant to be in. I wished they didn't use faux wood trimmings reminescent of earlier generation Toyota Camry.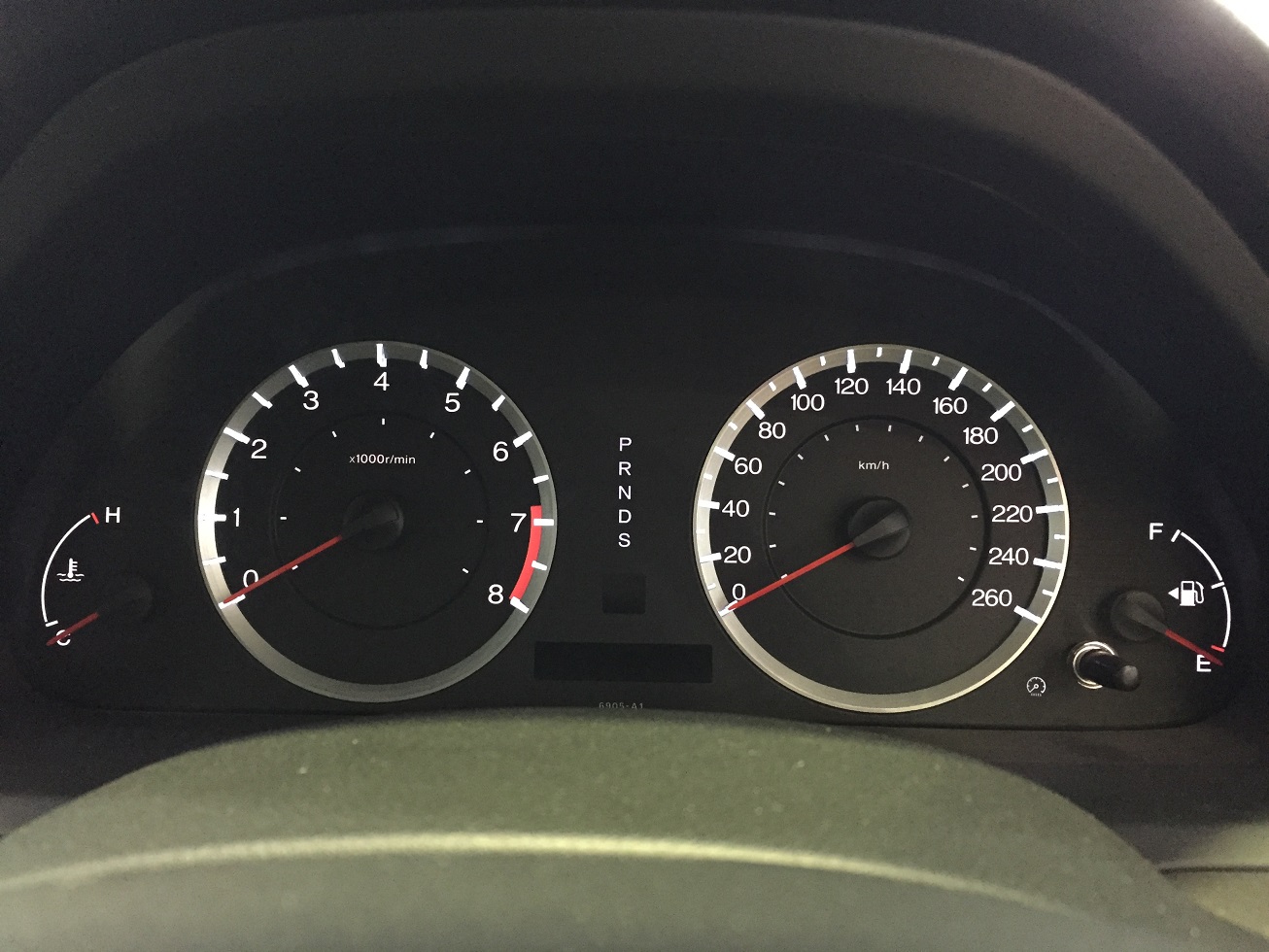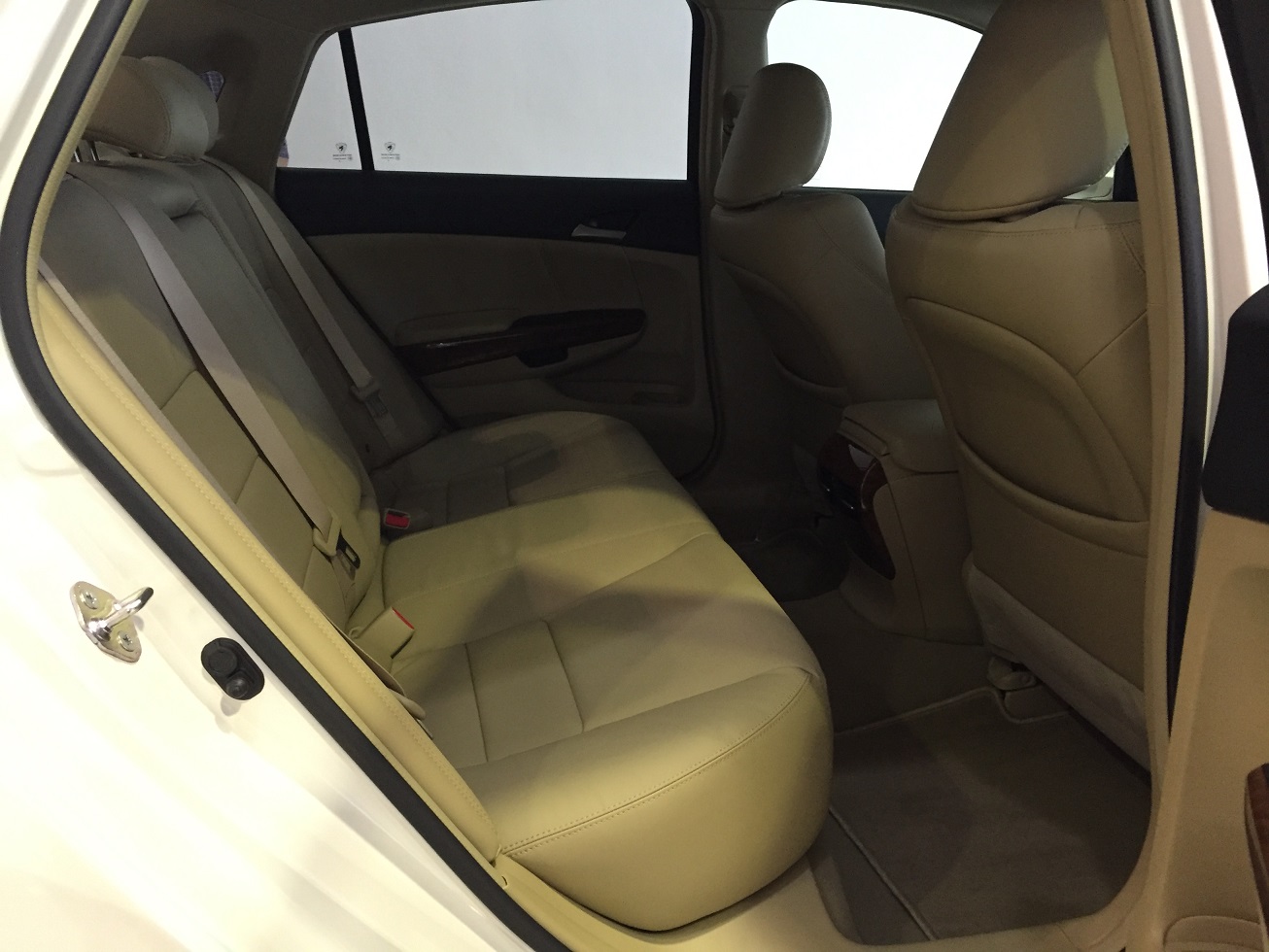 Typical of Honda, legroom and headroom is great and there is rear air conditioning vents. If used as a family car, there is more than sufficient space for the kids to grow and for toddlers, there is ISOFIX for car seats.
Didn't managed to capture the boot space but it is cavernous and could probably swallow RM2.6b if it were packed in bags of RM100 notes.
Safety
2.0L
Dual front airbags
Dual side airbags (total 4 airbags)
Front active head rest
Auto headlamp
Seatbelt pre-tensioner & load limiter system
3-point ELR front seatbelts with dual pre-tensioner
3-point ELR rear seatbelt x 3
Front parking sensor
Rear parking sensor
Anti-trap driver and front passenger power window
ISOFIX & Top tether mount point
Reverse camera
The 2.4litre offers one additional safety feature: Electronic Stability Control (ESC)
Specifications
Perdana 2.0L
Exterior
Projector headlamps
Front and rear fog lamps
Integrated light guide LED Daytime Running Lights (DRL) with headlamps
All LED Rear combi lamps
Shark-fin antenna
17″ alloy wheels with mono tone finishing
Interior
Black interior color
Fabric and leather seats
Leather door trim insert
Leather wrapped steering wheel with audio switches
Tilt & telescopic steering wheel
Dual zone auto air conditioning
8-way powered driver seat with power lumbar support
Rear foldable seat
6.2″ TFT PROTON Infotainment System with Radio, CD, Integrated DSP, Bluetooth, USB & AUX Connectivity
6-speaker system
Auto cruise
Remote power windows (down only)
Perdana 2.4L
In addition to the 2.0L unless specified otherwise
HID projector headlamps with auto leveling
Full bodykit with rear spoiler
Dual tone finishing 17″ alloy wheels instead of mono tone
Beige and black interior
Full leather seats
4-way powered passenger seat
PROTON Infotainment also has GPS Navigation
Speaker system with subwoofer
Ownership and Maintenance
The 2.0L is sold for RM113,888 while the tested 2.4L is offered at RM138,888, OTR inclusive of insurance. You get a choice of 6 colors; Graphite Grey, Sterling Silver, Ruby Red, Cotton White, Midnight Black and Citrine Gold and comes with a 5-years (or 150,000km whichever comes first) warranty.
Now, off the bat, let's talk about whether it's worth the money:-
It is the cheapest new D-segment in the market
It's has a handsome exterior (that's subjective but overall, most would agree it's inoffensive to look at)
It's got the size that you won't be ashamed off
It offers a driving experience suited for a 60-year old uncle with an average commuting speed of 80km/h
If you're equating price vs value, then the Perdana is a viable option – if value in your books consists of size, dependability (what? you think it's any less dependable than turbocharged continentals? It's still Honda tech), comfort and of course, the price.
If you're looking for something that offers a dynamic driving experience, modern high tech gadgetry and anything-but-a-Proton, there's no need to consider any further.
Personally, I've never had bad experiences with Proton after sales. After going through a few continental brands' after sales, I can tell you our local cars brands aren't bad at all. In fact, the SA who served me sent me a WhatsApp message on a few details I asked him during my test drive … at 7:30pm during buka puasa time. Such follow up service is rarely seen and highly commendable. I have no doubt they would be able to do a better job than what I am going through now with authorised SCs of my current vehicles.
Each person may have their own set of criteria when choosing a car and in mine, the gap in terms of driving experience is too great to ignore. I'm using a Hyundai Sonata NF and I tolerate it (company car so can't complain). The Perdana reminds me very much of it and in that, I don't feel it's much of a upgrade if I were to change to a Perdana.
And that's that – no matter how you look at it, it's based on a 10-year old vehicle so those driving 10-year old D-segments (like I am now) would have similar driving experience. It may be more relevant then but in today's context, it's a miss. I am patriotic and I am supportive of local businesses but the Perdana is unable to satisfy my desire for a better vehicle than what I have.