With the introduction of Euro 5 Diesel, car companies are able to explore the possibility of introducing diesel powered variants. Not only does Euro 5 Diesel ensures longevity of fuel related components, for the end user, it is the availability of diesel fuel that appeals most. When I took the Range Rover Evoque 2.2l Diesel back in 2013, I had a tough time finding a petrol station with diesel fuel. It was common problem back then to find diesel quota depleted by month end. Euro 5, being slightly more expensive and offered only in selected stations means owners know where to find juice for their oil-burners.
This evening, Bermaz Motor has  ventured into the diesel-powered car segment by introducing a range of the SKYACTIV-D powered cars.  This is a new range of vehicles that enjoy tax rebates for eco-cars in Japan, and which comply with strict exhaust gas regulations (including Euro6) without the need for costly NOx (nitrogen oxides) after treatment systems.
Starting from today, customers can order the Mazda CX-5 2.2L SKYACTIV-D, which will be locally-assembled and the fully-imported Mazda6 2.2L SKYACTIV-D.
Design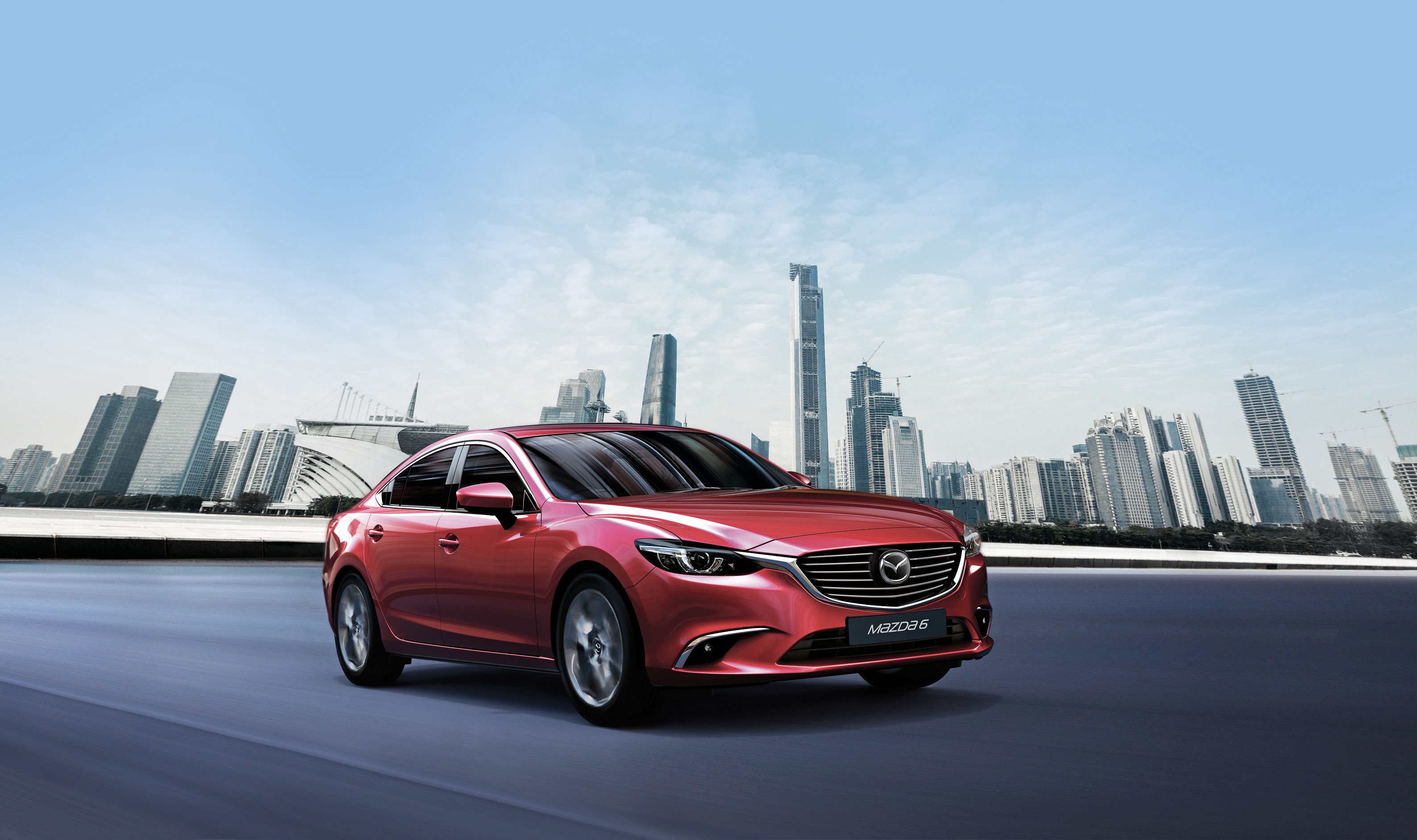 Both the Mazda 6 and CX-5 are identical to its petrol siblings. The inspired expression of Mazda's 'KODO – Soul of Motion' design theme captures beautifully the impression of speed, tension and allure on both models, vividly expressing every curve and every panel, suggesting forceful movement and graceful beauty.
Performance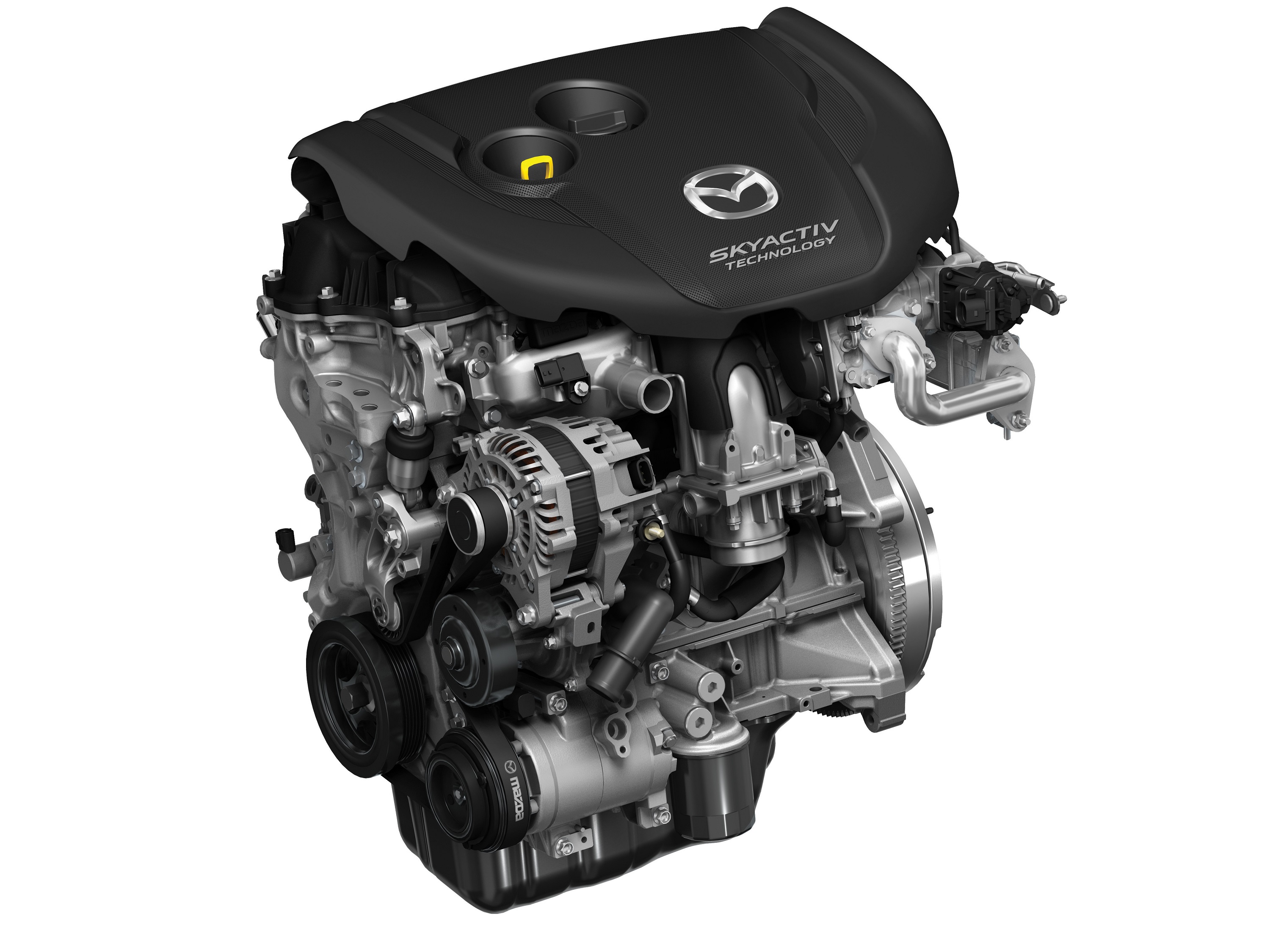 Both vehicles are powered by the same SKYACTIV-D 2.2litre, Inline 4 cylinder DOHC 16 Valve, Electronically Controlled Direct Injection engine, pushing 173HP @ 4,500rpm and a whopping 420Nm @ 2,000rpm. Compared to the 2.5l petrol, the power The new-generation diesel engine comes with a 2-stage turbocharger for smooth and linear response from low to high engine speeds, and greatly improved low- and high-end torque.
The most common problem associated with diesel engines are insufficient heat for complete combustion during cold start, and misfiring during warm up. The conventional solution has been to increase the compression ratio. This, however, results in too high a temperature and pressure, causing incomplete combustion (the formation of NOx and soot). The solution to this has been to delay ignition, which causes fuel economy to worsen.
Mazda's solution is to precisely control the fuel injection and improve the exhaust valve's opening and closing mechanism. Multi-hole piezo injectors are used for variable injection patterns. The precision in the amount and timing enables optimum mixture control, thus maximising combustion. A variable valve lift (VVL) system is used for the exhaust valves – a single combustion cycle is sufficient for temperature to rise while exhaust gas is channeled back into the cylinders, to raise temperature further, which improves cold start.
The reduction in compression ratio to 14:1 and pressure has made it possible to significantly reduce the weight of the new engine. It comes with an aluminium cylinder block, lighter cylinder walls, as well as integrated exhaust manifold; the weight of the pistons has been reduced by 25 percent. There is also a dramatic reduction in friction, to the same level of an average petrol unit. Fuel economy has been improved by 20 percent.
Cabin Convenience
Both variants are similar to their petrol siblings with some minor differences;-
Mazda 6 – identical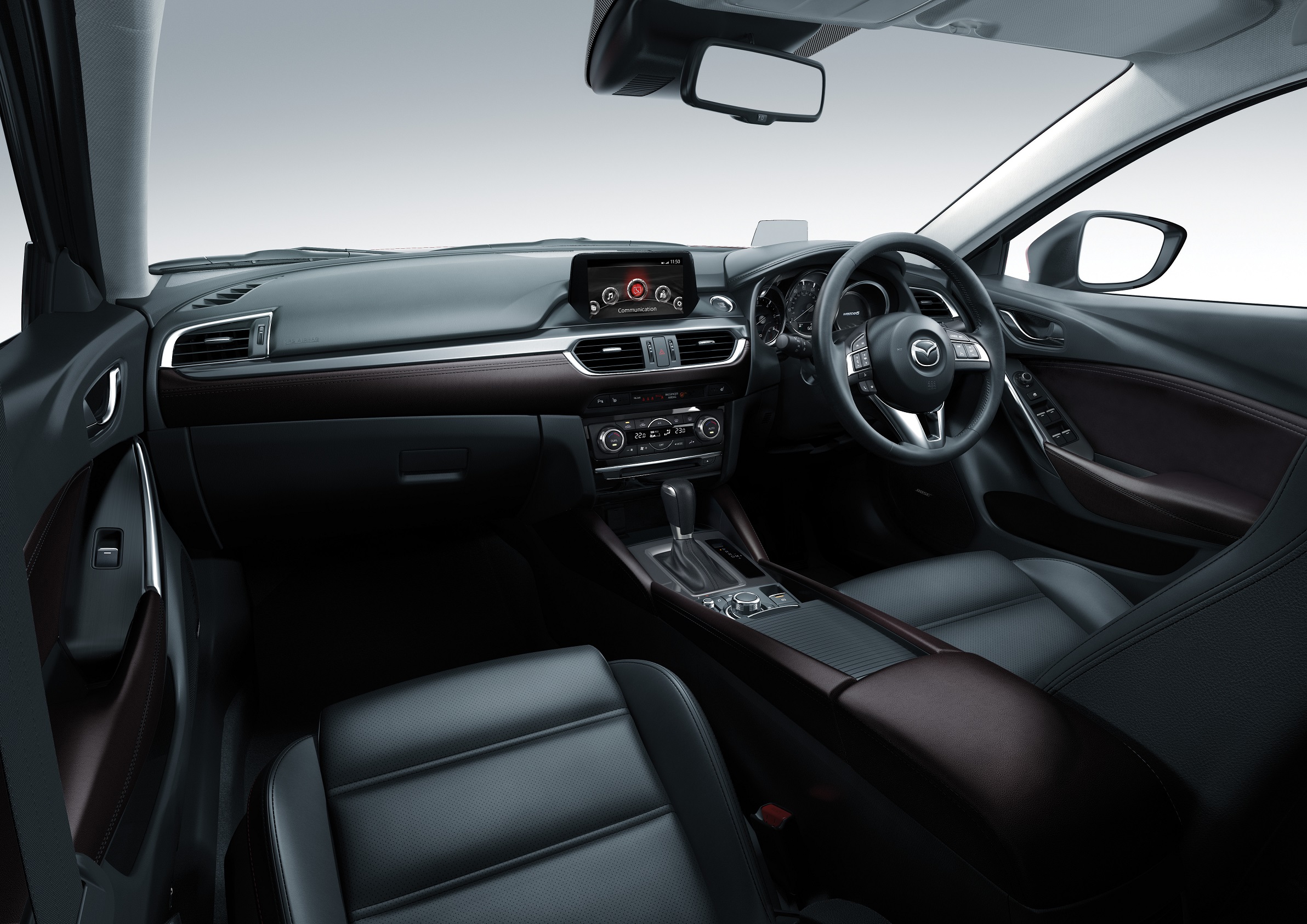 The Mazda 6 interior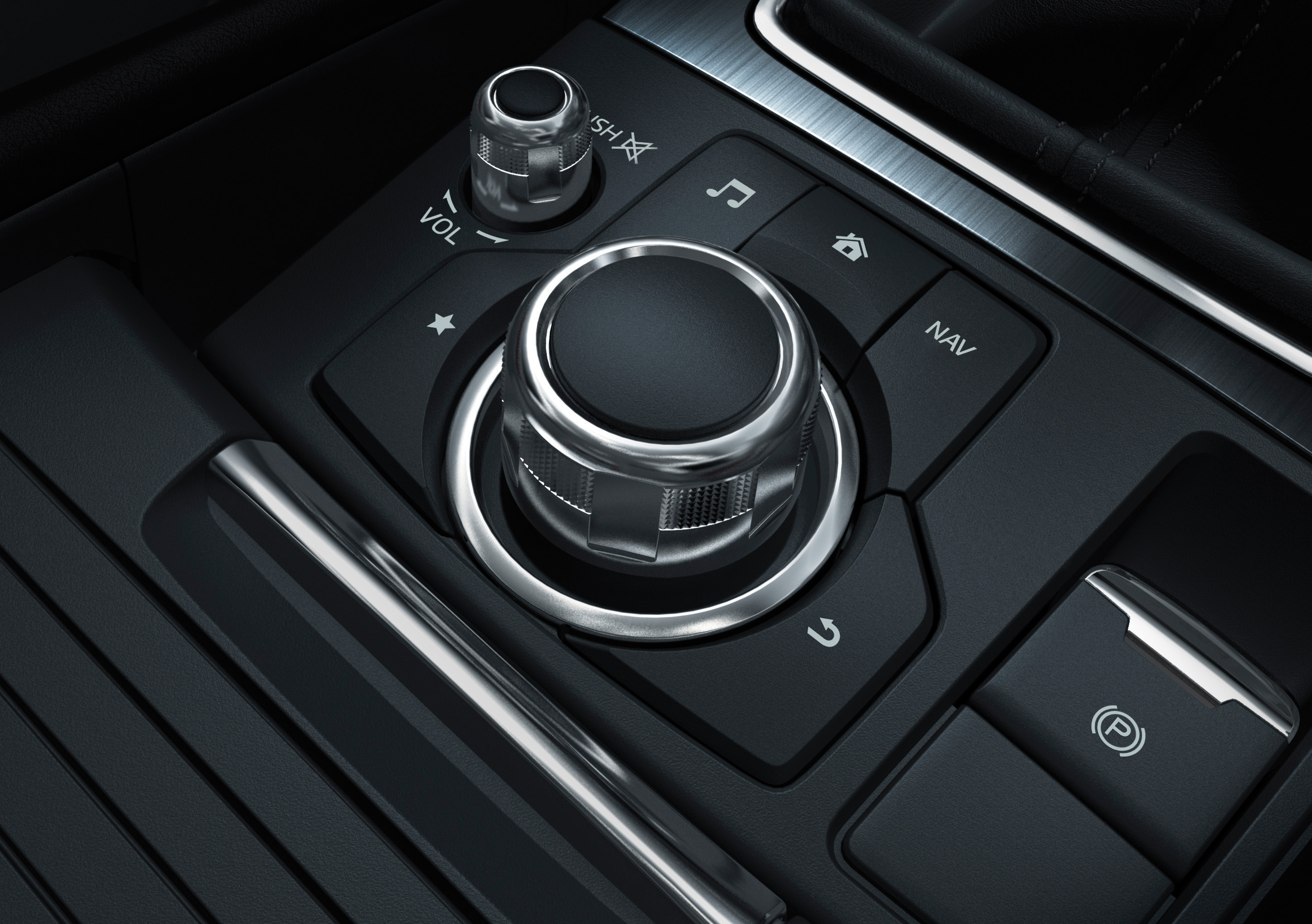 CX-5 – inclusion of rear air conditioning vents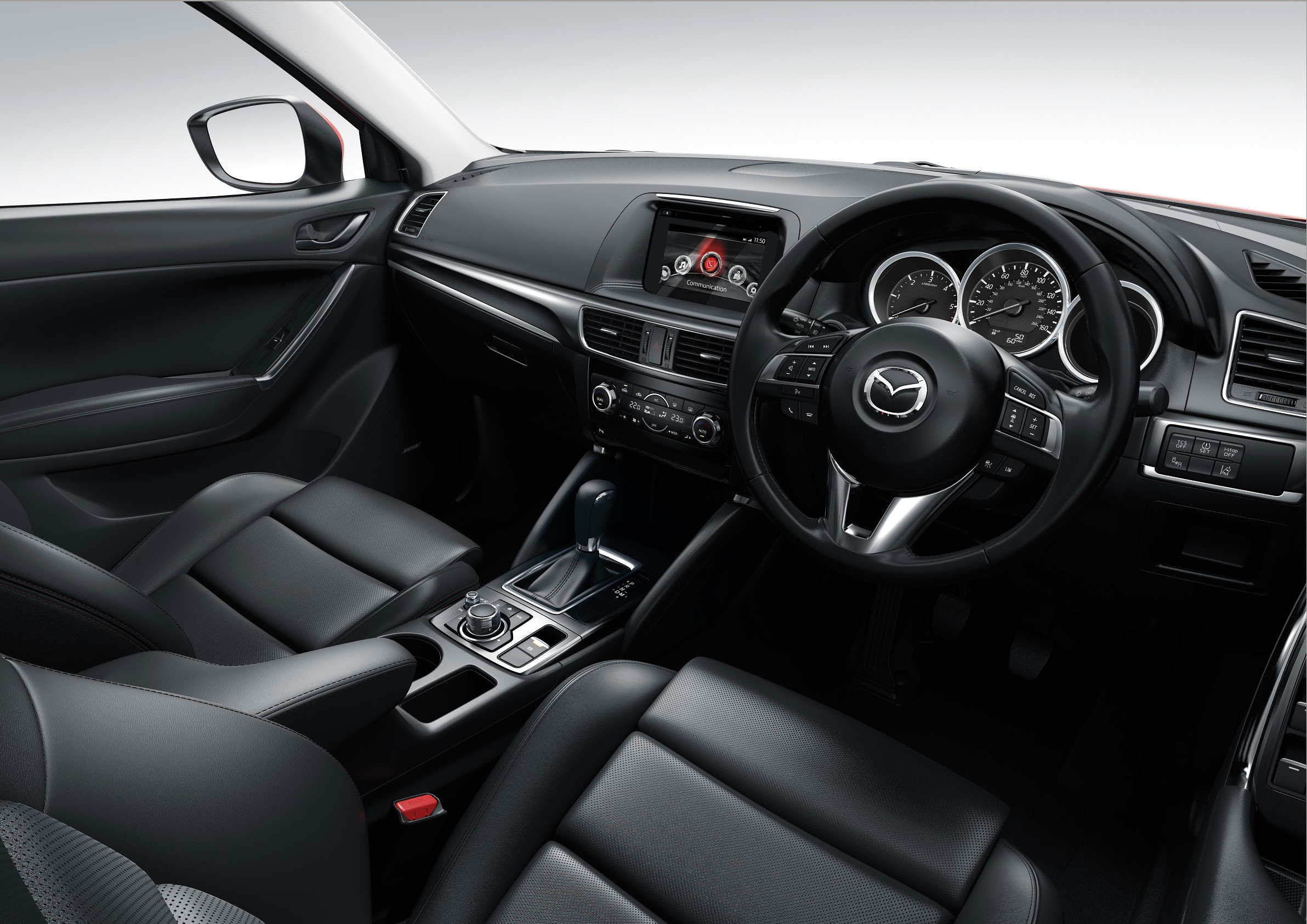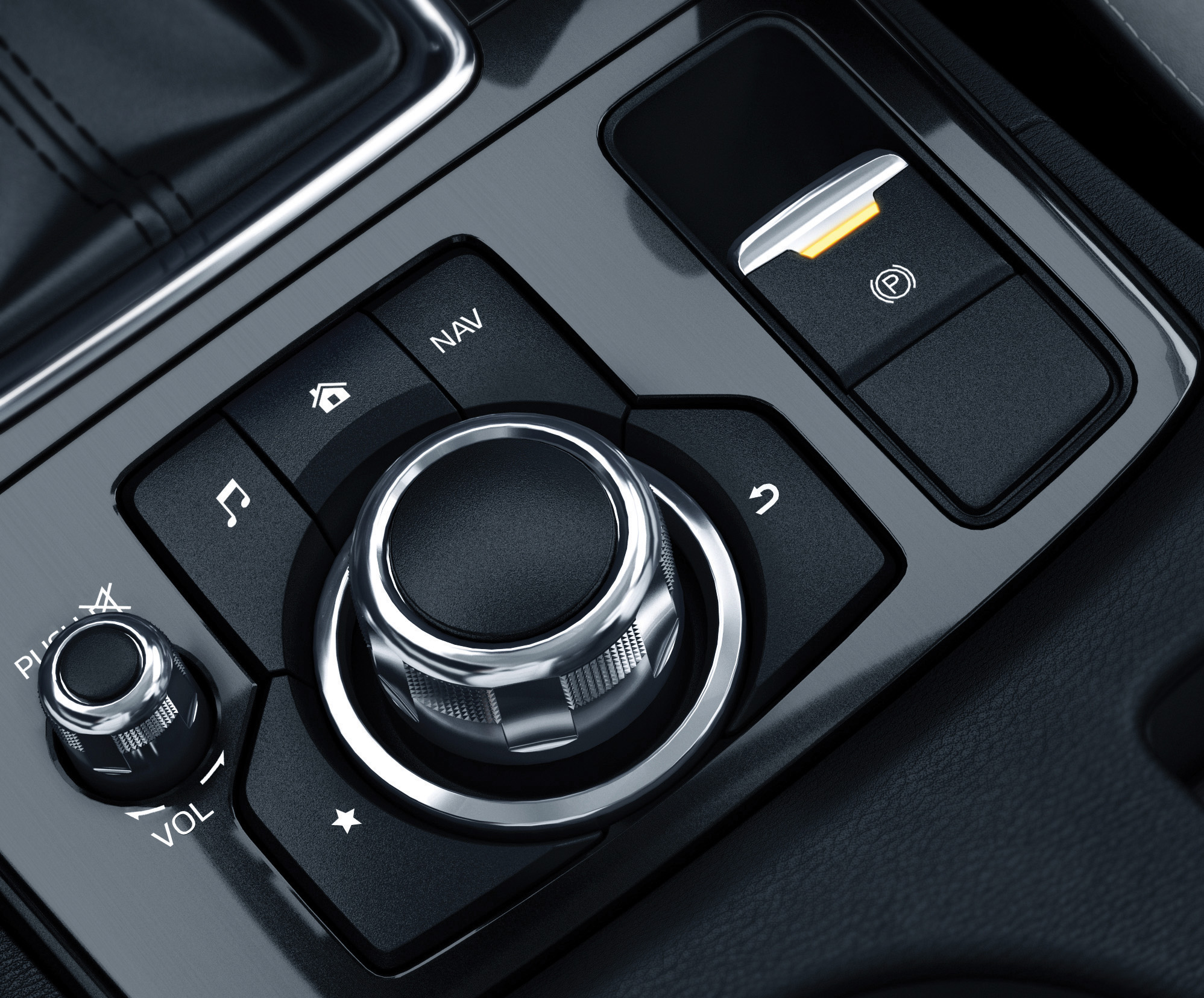 Safety
The Mazda CX-5 2.2L and Mazda6 2.2L SKYACTIV-D comes loaded with Mazda's full suite of i-ACTIVSENSE safety features, including Lane-Departure Warning (LDWS)# Mazda6 only, Rear Cross-Traffic Alert (RCTA), , Smart City Brake Support (SCBS) and Blind Spot Monitoring (BSM).
Both models feature a full complement of 6 airbags.
Ownership
The Mazda6 SKYACTIV-D is available in a Sedan variant, with the SKYACTIV-D 2.2L diesel engine and the SKYACTIV-DRIVE 6-speed automatic. Selling price is RM202,830 OTR without insurance, making this the priciest M6 variant. Available in 4 colour choices: Soul Red Metallic, Snowflake White Pearl, Meteor Grey and Sonic Silver Metallic. All in all, it is identical to the petrol 2.5l except for the i-ELOOP Brake Energy Regeneration System.
The CX-5 SKYACTIV-D meanwhile is available in 2WD, with the SKYACTIV-D 2.2L diesel engine and the SKYACTIV-DRIVE 6-speed automatic. Selling price is from RM161,529 OTR with insurance, about RM6k dearer compared to the petrol 2WD. Available in 4 colour choices: Aluminium Metallic, Arctic White, Blue Reflex and Meteor Grey.
Now, should you get one? I'm a strong believer of modern diesel technology. Not only is it slightly cheaper in the long run to maintain, it promises better power and longer range. That said, diesel quality plays a very important role in your consideration; does your neighborhood have petrol stations that offer Euro 5? How far to the closest station with it? Mazda states with absolute certainty that the SKYACTIV D accepts ONLY Euro 5 Diesel. Pumping regular Euro 2M Diesel might allow the vehicle to move but while the diesel particulate filter might be able to handle the fuel impurities, this is a SKYACTIV direct injection engine; no telling how much pollution it can take before the injectors clog up.
Otherwise, that 420Nm of torque at just 2,000rpm on a sedan/crossover sounds really fun to drive around.