Despite what they say about the current lukewarm economic climate in Malaysia, it has not stopped Mercedes Benz Malaysia (MBM) from setting another record performance in 2016. Not only have they managed to stay ahead of every other premium brands in our market, they've managed to;-
top it's previous record breaking 2015 unit sales with an additional 9% growth (that's 11,779 vehicles vs 2015's 10,845 vehicle sales)
hold 2.4% market share in the Malaysian market
achieved the highest Customer Satisfaction Index (CSI) with over 100,000 vehicles serviced in authorized MBM centres
That they outsold the previous year's result was in itself a remarkable achievement. To do so in today's market conditions where the Malaysian currency is trading so weakly against other currencies and the ever increasing cost of living that's dampening everyone's spending moods is nothing short of spectacular. Let's look at some sales numbers;-
Compact car segment
A total of 2,316 units sold. Among the key models in this segment are;-
A-class – 1,034 units sold
CLA – 638 units sold
GLA – 571 units sold
Locally produced limousines
A total of 7,750 units sold. Among the key models in this segment are;-
C-class – 4,762 units sold
E-class – 2,034 units sold
S-class –  954 units sold
The SUV range
A total of 1,671 units sold. Among the key models in this segment are;-
GLE – 250 units sold
GLC – 1,421 units sold
The Dream Cars range
A total of 301 units sold. There are no breakdown of individual for this range but if you're a buyer of the AMG range, you would have contributed to this number.
"2016 was an exceptional year in the history of Mercedes-Benz Malaysia. This is a tremendous milestone as we contribute towards the global success of Mercedes-Benz. Mercedes-Benz set a new record with double digit growth of 11.3% with over 2 million vehicles sold worldwide. Our strategy is simple, we deliver The Best vehicles and The Best Customer Experience,: said Mercedes-Benz Malaysia President and CEO, Dr Claus Weidner.
The strategy, while appearing simple involves meticulous planning, paying attention to the finest details, the cooperation of all stakeholders and a commitment towards excellence. It is this amalgam of initiatives that makes it difficult for others to copy.
It all starts with getting their priorities right and their priority revolves around the customer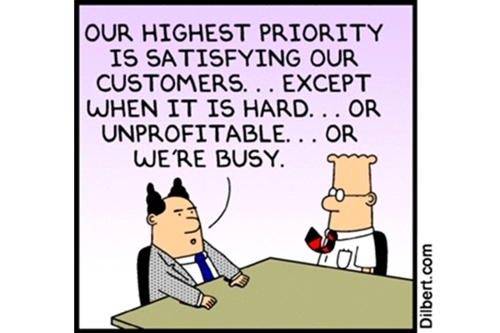 You might argue that every company out there is embarking on some form of customer-centric mission (after all without customers, you don't get paid) but not many understand what Ownership Experience is the way Mercedes-Benz Malaysia does. To put it simply; an ownership experience is the impression a person forms while in contact with a particular brand. In the case of a car, it may start from the moment he/she enters a showroom and interacts with the sales personnel to the instant when he/she sells it off.
Therefore, any company that sees sales and after-sales as two separate entities and manages them as such would be demonstrating a lack of comprehension on this concept because the ownership experience of a customer spans across both. Typical of many companies, their approach towards customer-centricity is based on their PERSONAL interpretation of how their customers would like to be served instead of trying to understand the customer's problems (from the customer's perspective) and find a means to satisfy them.
These companies think they know better. After all, their strategies have worked for years so there's no reason to change, right?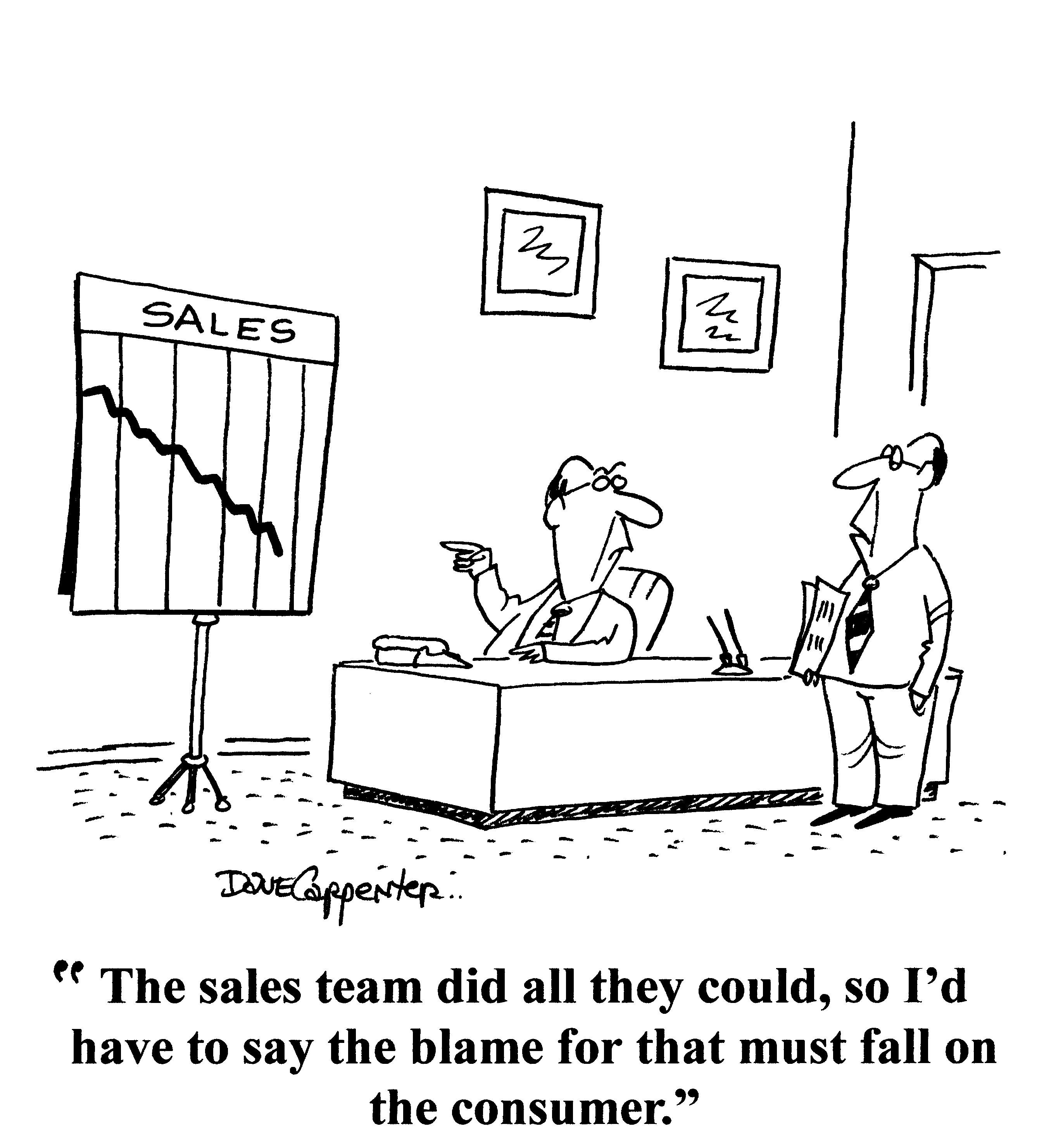 Mercedes-Benz Malaysia understands this is not the way forward. The typical launch-a-new-car-now-and-then, occasional heavy discounts, pampering the media for positive reviews, above and below-the-line advertisement can only take you so far – more so when similar strategies can be easily adopted by its competitors.
A different approach has to be found and they began by re-examining the customer's expectations and reinventing themselves to better suit their customers. In their words; Putting the Customer at the Center of Our Activities
Step 1; A Model for Everyone: The Four Pillars of Mercedes Benz Malaysia
So who is the typical Mercedes-Benz customer? MBM identified four key pillars for its growth;-
The Compact Cars for the young executives.
The Locally Produced Limousines as part of their regular bread & butter
The SUVs for those who have a more active lifestyle
The Dream Cars for those who sees infinite possibilities, the aspirations of a Mercedes Benz customer.
Once the customer segment is identified, strategic initiatives were put into place to enhance the appeal of the products to their prospective target market. For instance, the Urban Hunting Campaign for The Compact Car segment adds the intangible benefits of being invited to exclusive arts, music and clubbing events under the Mercedes-Benz marque.
Mercedes-Benz Malaysia launched a 17 vehicles in 2016 to cover a wide variety of customer preferences. That's astounding when you consider MBM would have run out of months for 5 of them if they were to launch a new car once a month.
The four pillars not only allows MBM to cast a wide net into the pool of potential customers, it also creates an aspiration ladder; a hierarchy of wants that reflects the thriving success of its customers. As Dr Weidner explains, "Our exceptional performance – from the wide range of vehicle launches and top-notch service quality to the lifestyle initiatives we organise – have one thing in common: to immerse our customers in an all-round Mercedes-Benz brand experience many have come to know and love."
That's right – immersing the customer in the brand by providing for every single desire the customer can think of, giving with no reason to switch to others. How many company do you know that plans your transition from an A-class owner right up to an S 63 AMG parking in your garage a few years later, hmm?
On top of that, MBM has initiated the Proven Exclusivity  certified pre-owned program offering certified pre-owned Mercedes-Benz cars with uncompromised quality, value and assurance to customers. Pre-owned vehicles serve to increase market share, ensures continuous business for service centres and provides the opportunity for new customers to feel the Mercedes experience.
Step 2; Making the Showroom a compelling invitation
The Mercedes-Benz Autohaus are flagship stores where not one but multiple showrooms are housed within the same complex. It features modern contemporary interior and exterior architecture design, advance customer lounge, bar and interactive signages. Autohauses reflect the latest Mercedes-Benz corporate identity which not only implies a raised bar in terms of opulence but also signify a marked difference between it and everyone else competing in the same market.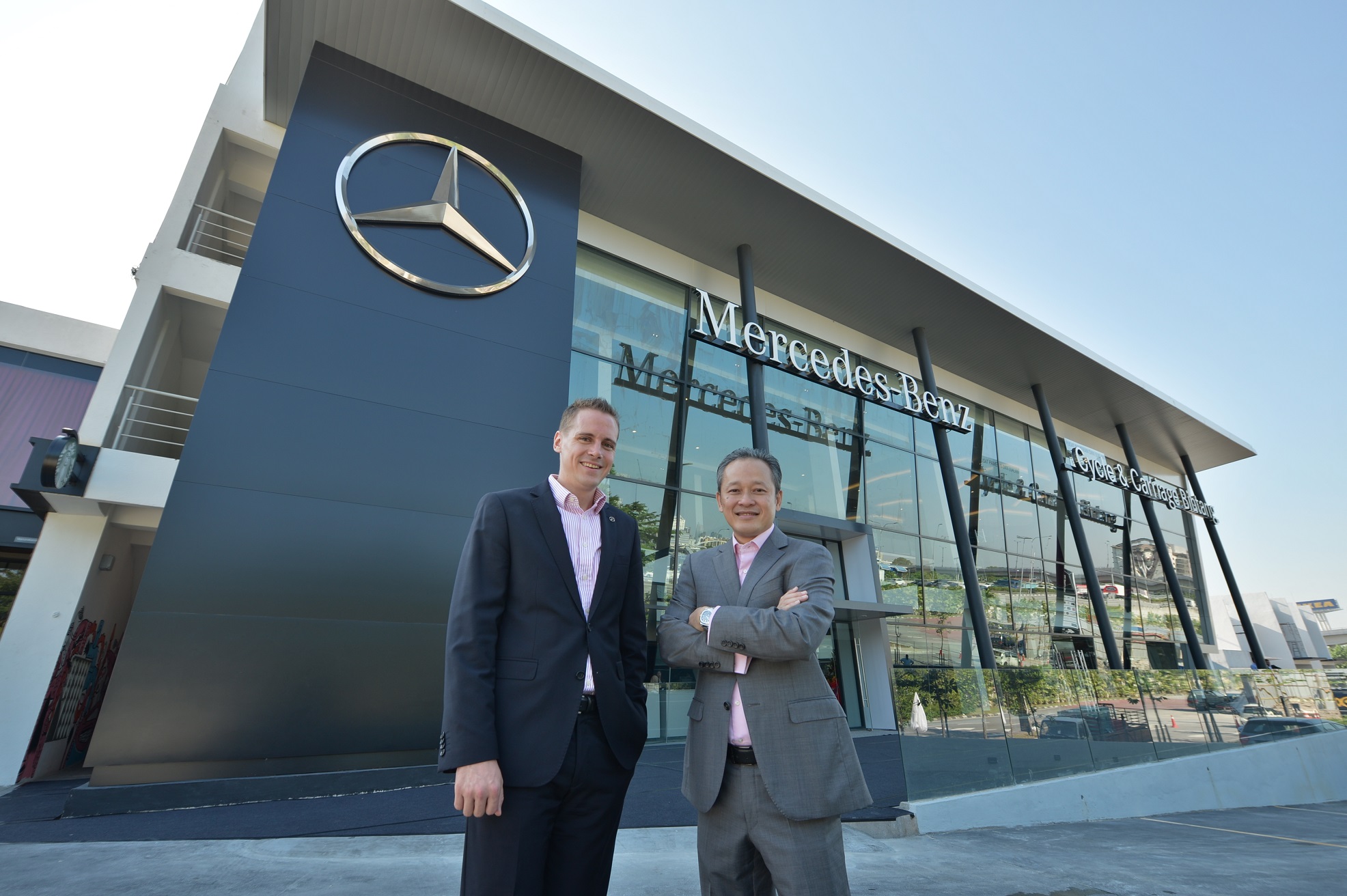 Step 3; One-stop Financing; The Mercedes-Benz Agility Financing
Brands like Mercedes-Benz designs their ownership experience with not just the customer owning just one model but purchasing multiple Mercedes-Benz throughout his/her life. Therefore, aside from having a good variety in product line-ups, easy financing would help retaining the customer.
The Mercedes-Benz Agility Financing is designed to provide exceptional flexibility and peace of mind. You get;-
Hire Purchase with a Guaranteed Future Value
Lower monthly instalments
to choose the amount of the down payment, preferred term of the agreement and mileage
Tenure: 1 to 5 years
When your arrangement comes to an end, you have the option to settle, extend or return your Mercedes-Benz while we guarantee the future value of your car.
At the end of the agreement, you may
Settle: Pay the remaining residual value and take full ownership of the car.
Extend: Extend your agreement by refinancing the residual value.
Return: Hand back the keys with no further obligations – other than any excess kilometre charges and subject to fair wear and tear.
As many as 4 out of 10 cars sold by MBM is financed and insured by Mercedes-Benz Financial. That's a growth of 64% vs 2015 and is worth RM1,8 billion.
Here's a video explaining a bit about Agility Financing; VIDEO
Step 4; In Good Hands: The Best After Sales Service
Good sales strategies may make people WANT you but people NEED you the most when encountering issues. You may win a customer with a good sales strategy but loyal fans are fostered through effective after sales support.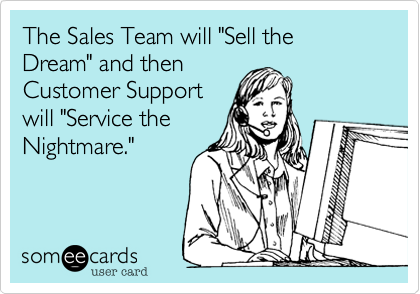 Too busy to send your car in? Door-to-Door* collects your Mercedes-Benz from your preferred location. Upon completion of the work, your Mercedes-Benz will be delivered back to you. The entire process is insured
Not a fan of spending time in a boring service centre? The Star Lounge* at selected Autohauses provides free Wifi, complimentary food & beverages, TV programs, newspapers and magazines. The Star Lounge is designed to be your comfort zone in your busy schedule.
Can't afford the time? Premier Express* gets your car serviced in an hour or less if you pre-book your appointment schedule.
Got an early flight to catch and want to drop the car off for service? The Drop & Go* option allows you to drop off your Mercedes-Benz any time out of their opening hours. Just leave your key with them and they will have it ready to go again for your collection at your convenience.
* At selected Autohaus only. Please consult your Mercedes-Benz Product Experts at your nearest showroom.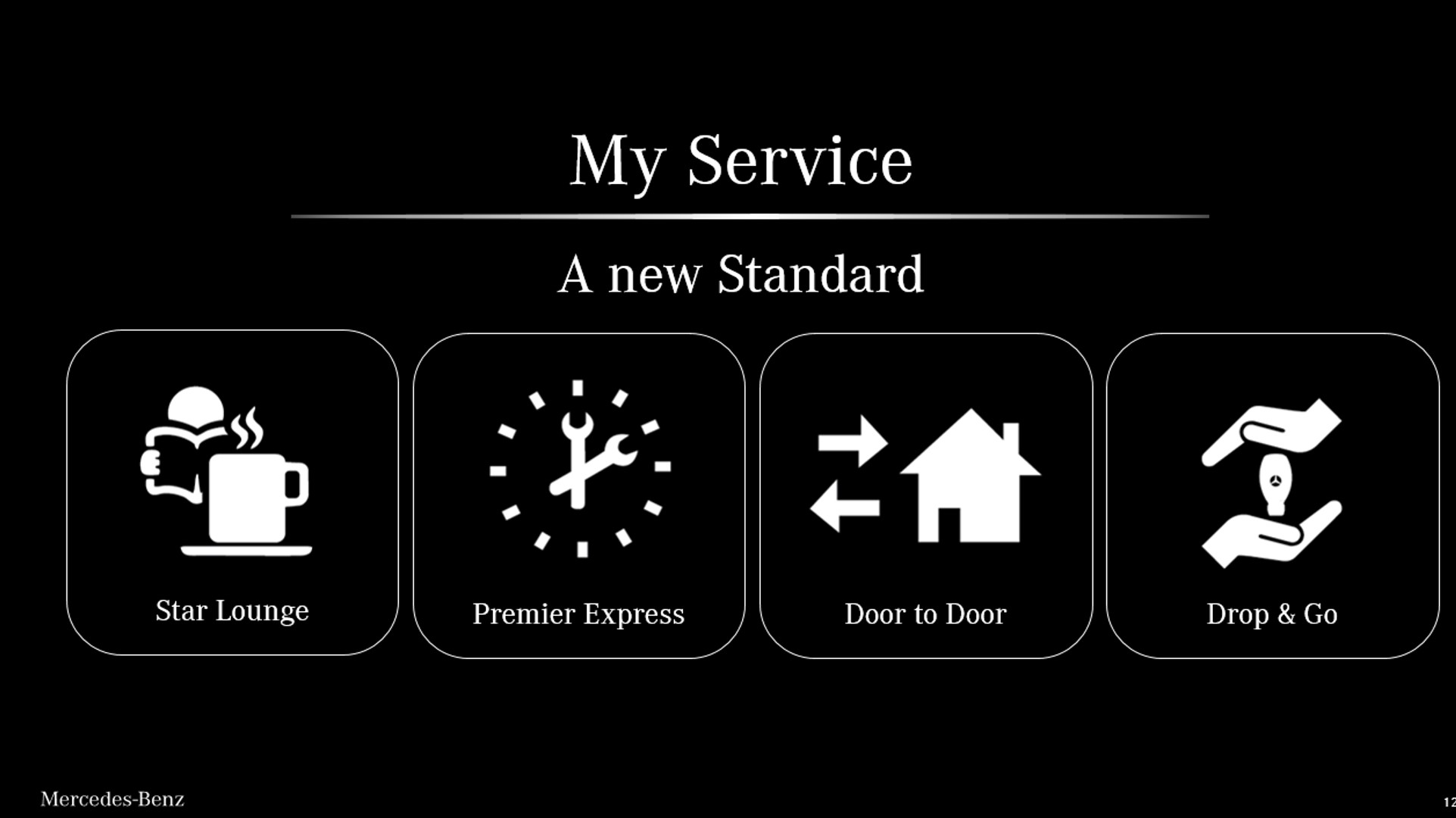 Mercedes-Benz owners are well taken cared of with 29 dedicated dealerships nationwide delivering excellent customer experience. Some of the examples of MBM's tailor-made services include the Mercedes-Benz City Store, Service Differentiation, AMG Centres, Product Experts as well as the launch of the Mercedes-Benz City Service.
Concurrently, MBM invests significantly in empowering staffs to achieve their full potential through skills competition and the Mercedes-Benz Training Academy. In 2016, a total of 25 Apprentices graduated and were absorbed into Mercedes-Benz authorised dealerships nationwide, whilst 30 new Apprentices were recruited to start their Apprenticeship at the prestigious training academy
"At Mercedes-Benz Malaysia, our customer-centric approach and continuous pursuit of excellence in our processes and our people have helped us excel in providing quality service to our customers. In 2016, we achieved the highest CSI Score in history for sales, aftersales and financial services, making us No. 1 in the Competitive Benchmark Study. This clearly underlines our position as the leading premium brand in Malaysia."said Heinrich Schromm, Vice President, After Sales, Mercedes-Benz Cars.
It's no surprise that more people choose or continue to use the authorized service centres and a total of 108,226 vehicles were serviced in 2016, representing a growth of 18% compared to the year before.
Step 5; Delivering Better Value through CKD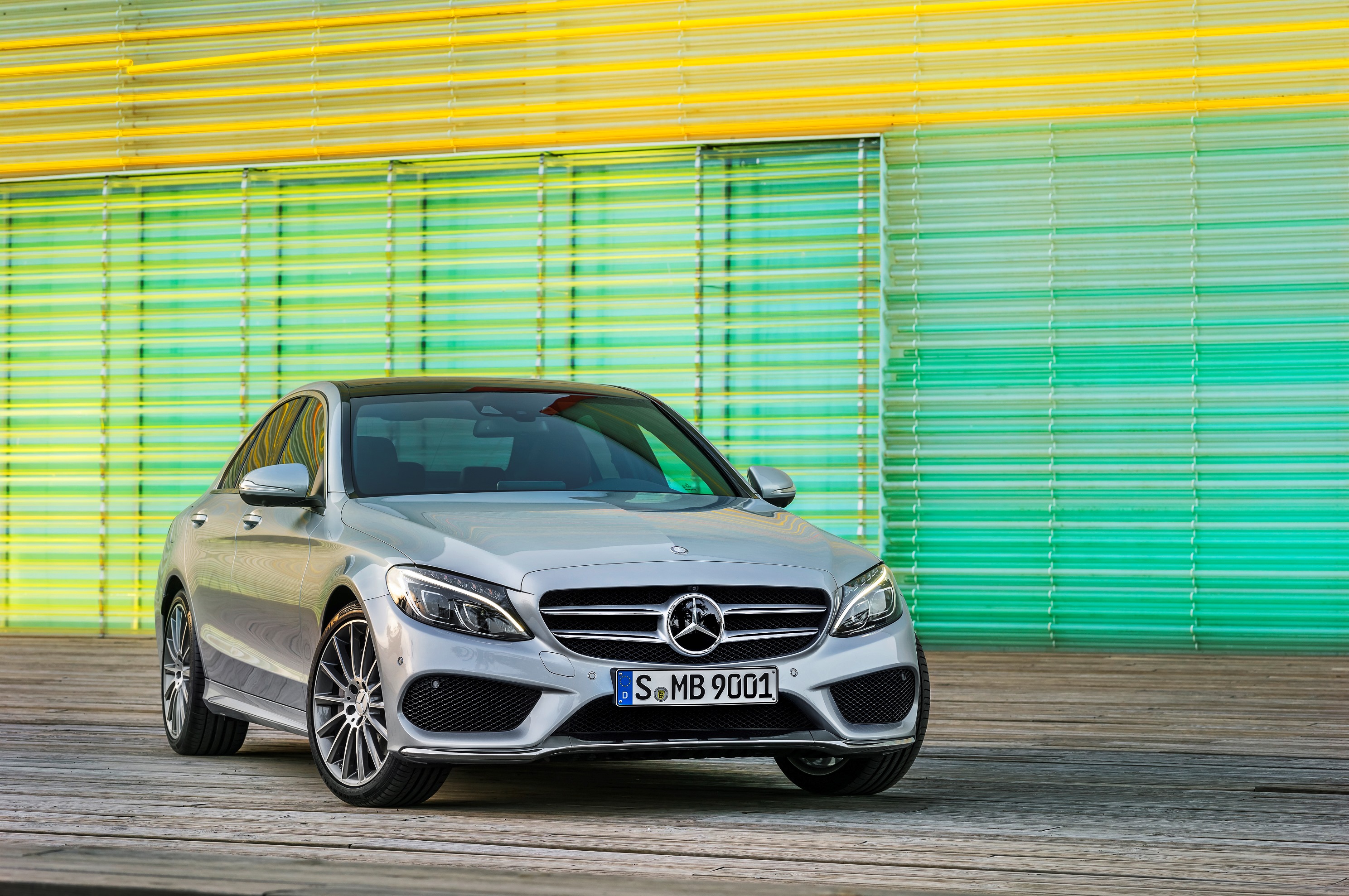 Our country has one of the highest punitive taxes for fully imported vehicles so it makes sense to enjoy better value with popular models being assembled locally.
Do note that value does not necessarily mean cheap; MBM have always aimed to provide better premium experience for the price you pay so for the same amount of money, you may be pampered more rather than paying less and expecting the same or less in return.
The MBM Pekan production plant currently assembles the C-Class, E-Class, S-Class (S400h AMG), GLC250 AMG, and C350e plug-in hybrid; a total of eight models.
"As a result of our long-term investments, we are able to produce world-class vehicles locally to meet the demands of the Malaysian market.  Our Pekan production plant produced 7,882 vehicles in 2016 alone, marking a production growth of 2.2% compared to the previous year. This is a very positive indication that we are indeed producing the right products that meet the needs of our customers in Malaysia," said Dr Weidner.
I LOVE IT WHEN A GOOD PLAN COMES TOGETHER
The success of MBM in setting another record year isn't built in a day, nor is it based on a simple strategy or two that can be easily mirrored. It the culmination of the right product mix, combined with an excellent marketing and sales strategy, cemented with the best after sales service and most important of all, a commitment towards customer service.
That's why they're the number one premium brand in Malaysia. And they look like they've got a solid hold to last them years to come. Looking forward to seeing what they have in store for us this year