The thing about market leaders is that they're not bound by convention. They are not tethered to past habits nor are they defined by the customs of other followers. Instead, market leaders push the envelop of the established and set new benchmarks in the industry. These leaders do not hold pole position overnight, neither do they rely on luck to get to where they are. Well, at least not overtly much on the luck factor.
2016 saw our country going through some rough economic times with the Total Industry Volume (TIV) doing 13% less than the year before. A full 86,553 units less compared to 2015.
Despite that, Mercedes Benz Malaysia achieved a record-breaking 10,845 units in 2014 which is a 56% growth over the year before and putting Malaysia as the biggest market for Mercedes Benz passenger cars in Southeast Asia. The demand was so encouraging that Mercedes-Benz Malaysia moved the Pekan production plant to two-shifts in April 2015.
2016 saw Mercedes Benz Malaysia surpassing that record with 11,779 vehicles sold. That's 9% higher than the year before and gives Mercedes-Benz a 2.4% market share of Malaysia's TIV. It's amazing considering that in 2014, the total sales number was just 6,932 units. Such number puts Malaysia as the top 25 markets worldwide in the Mercedes-Benz global network.
How does Mercedes-Benz achieve such phenomenal success in two short years?
I recently caught up with Mark Raine, Vice President Sales and Marketing Passenger Cars, Mercedes-Benz Malaysia to ask him how his company did it.  He attributes the the last two years of success of Mercedes-Benz Malaysia to the government initiating a favorable NEP policy that allowed the company to invest more on services and dealers as well as being supported by a strong team of dedicated and passionate Mercedes-Benz Malaysia staffs.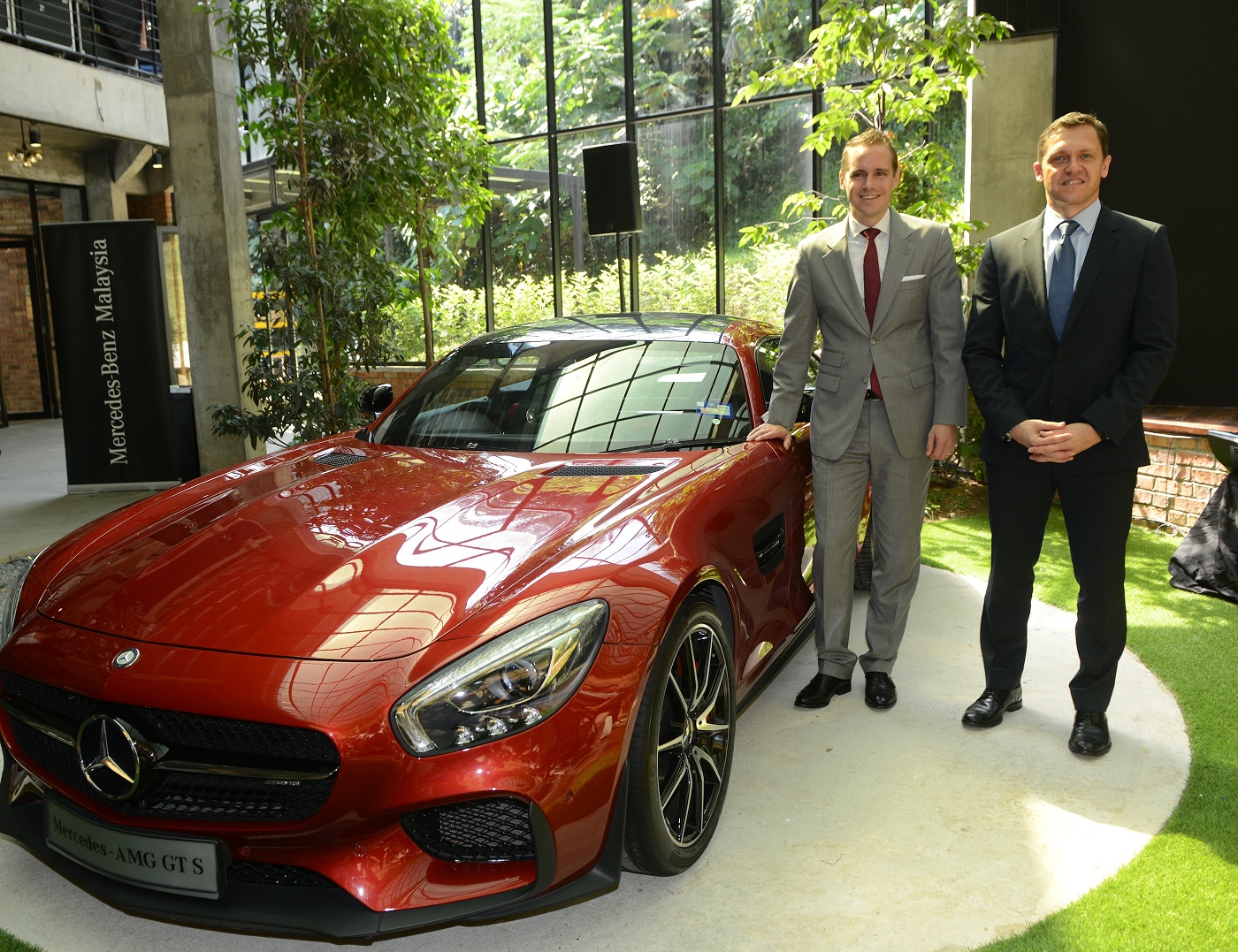 What is Premium?
I start off by asking Mark how does he define the word "Premium"? Or in other words, what kind of Premium can a Mercedes-Benz owner expect when purchasing a Mercedes-Benz vehicle?
Mark's answer cemented my belief why Mercedes-Benz deserves to be the number one premium brand in the market. To him, premium is not just one word. It's a combination of a few factors that defines the standard of luxury. Premium is superiority in terms of experience and it defines what customers are prepared to buy into.
In Mercedes-Benz, Premium means superiority in terms of experience and they leave none to chance. For instance, a company may offer an opulent sales showroom with well trained sales advisers attending to the customer only to have the buying process marred by loan processing which is a service offered by a third party. Mercedes-Benz provides in-house financing via Mercedes-Benz Financial, thereby providing a one-stop centre to all customers. The service is so successful that Mercedes-Benz Malaysia has announced 4-in-10 vehicles sold last year is financed and insured by Mercedes-Benz Services Malaysia, the subsidiary that provides financing, leasing, fleet management, insurance and mobility services.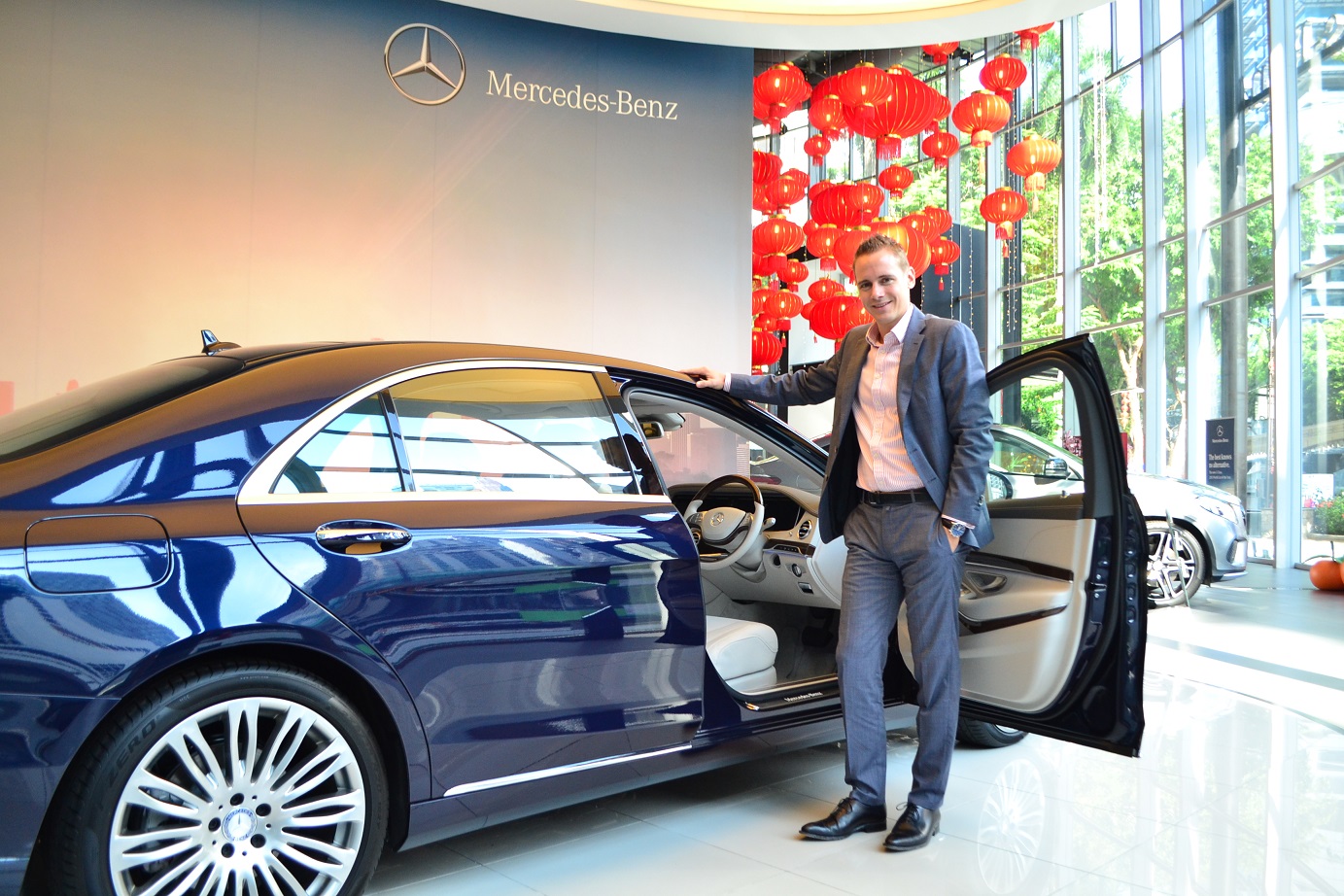 A Mercedes-Benz for everyone 
Prior to 2014, the typical menu you'd find served in a Mercedes-Benz showroom is the C-class, E-class and S-class sedan range. A wider selection is necessary to cater to a wider audience and this lead to the introduction of new generation compact cars (A-class, CLA and GLA) to new buyers while introducing updated, CKD limousines (sedans), the SUV range consisting of the GLC , GLC Coupe, GLE, GLE Coupe, GLS and G-class as well as the Dream Car range which are the sports cars, coupes, roadsters and cabriolets. Mark also praised the Malaysian government for providing EEV incentives that allows Mercedes-Benz to transfer the cost saving to its customers.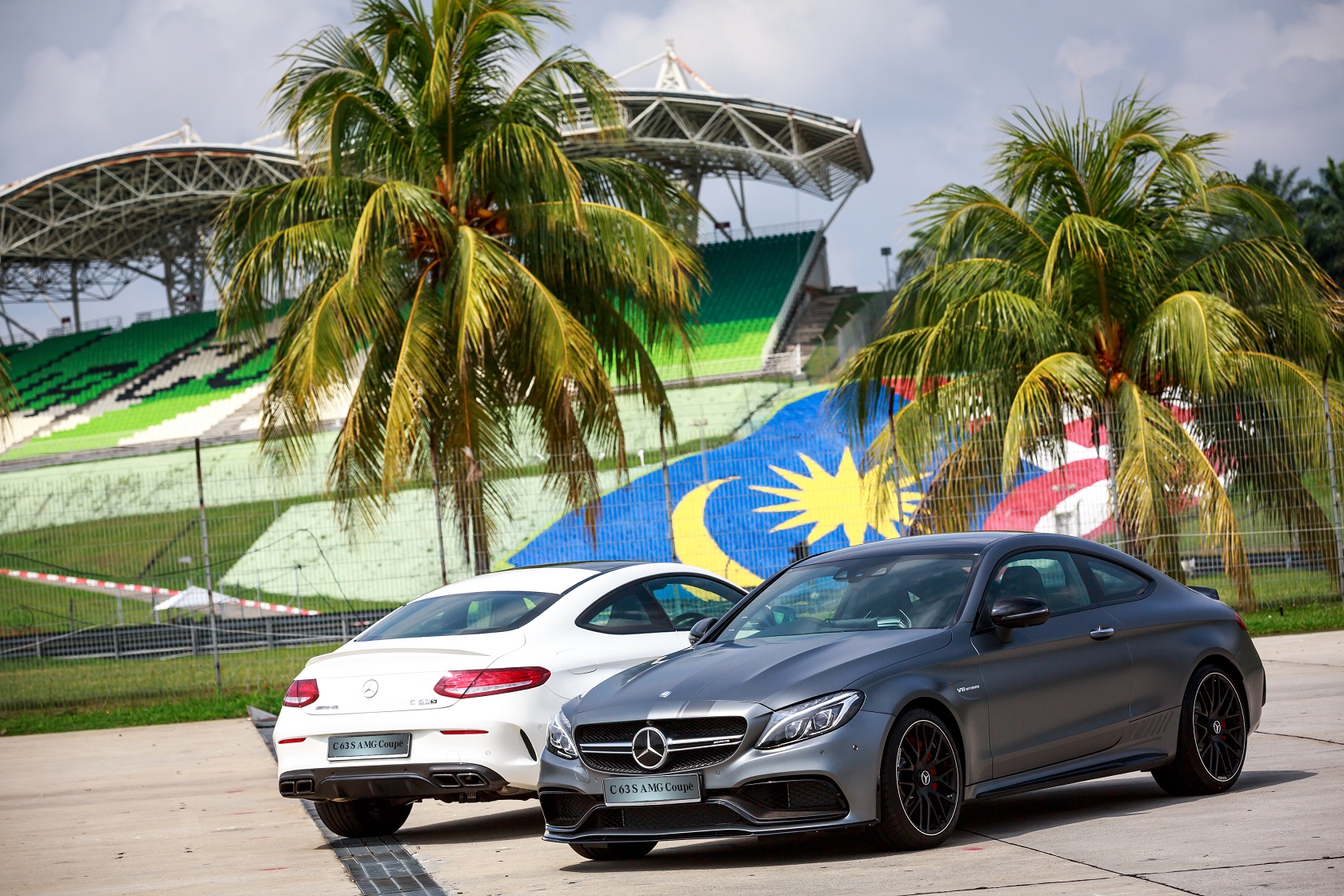 Speaking of price, Mercedes-Benz vehicles aren't cheaper than its competitors
Mark concedes that their vehicles may not be the cheapest in the market but are certainly value for money. There is a long term pricing strategy that company has put in place and it is his opinion that it is strategically and tactically not right to fluctuate price as this would affect the resale value and ultimately have a negative impact on the cost of ownership for its customers.
I've had my share of owning continental vehicles and when it comes to selling a vehicle that has a high demand, not only do I get a better trade-in amount, it's also a lot easier to find a second-hand buyer willing to pay my asking price.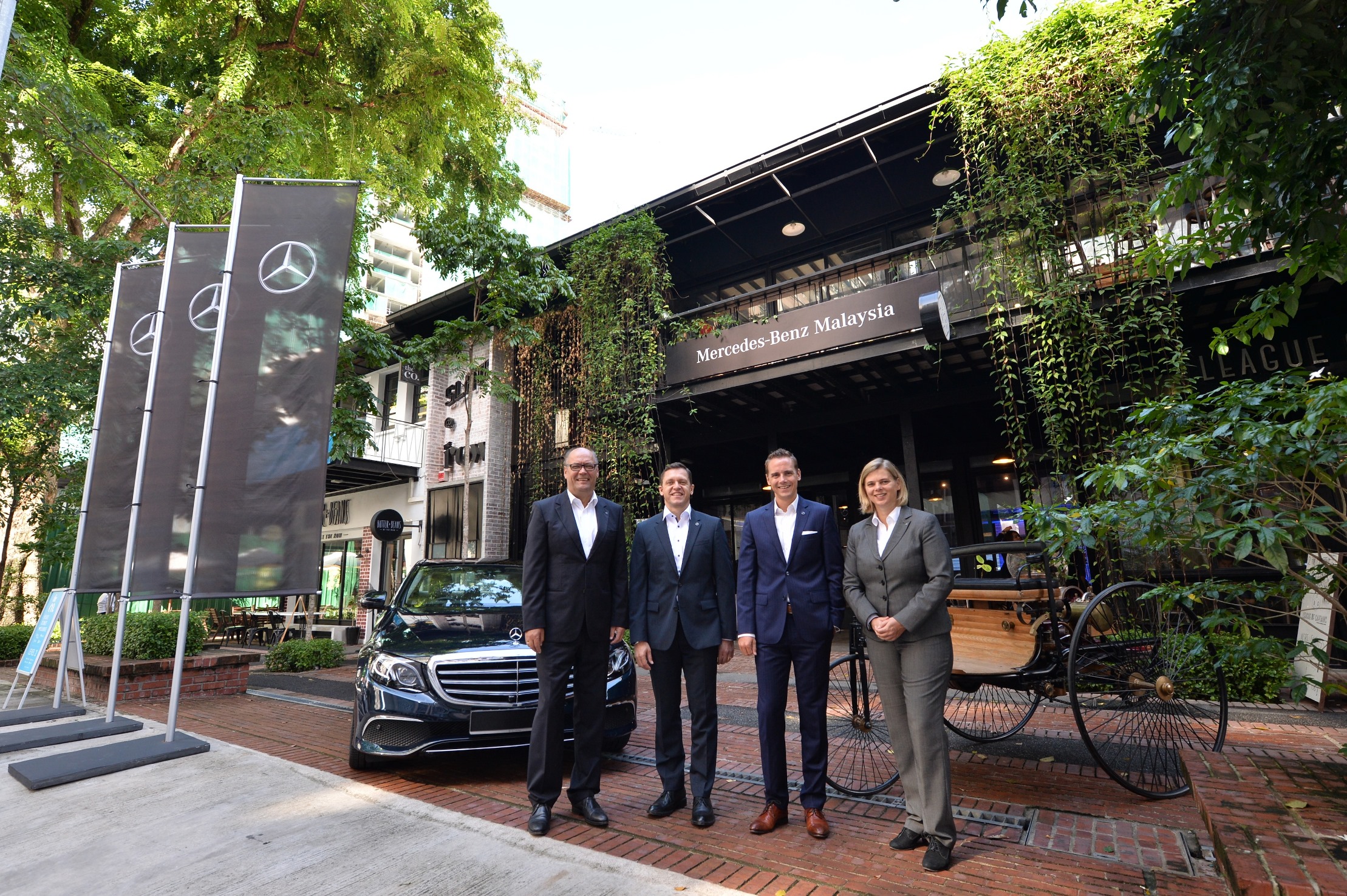 Dealers are Family
That's how Mark describes Mercedes-Benz Malaysia's relationship with their dealers. Much of Mercedes-Benz Malaysia's activities are done in tandem with feedback from their dealers, always listening and exchanging views. Mark believes that the secret in getting cooperation is to engage with passion, conviction, enthusiasm, honesty, sincerity and care.
In the time I was with Mark, I've seen how everyone in the showroom warms up to him. That's remarkable since I met him at a dealership instead of his office so these folks are under the dealer's payroll, not his. Mark is also spontaneous; walking up to a desk of a staff that appears to be busy just to say hi. I observed he doesn't pay much heed to decorum; he genuinely believes he's working for the best brand in the world and his fervor is addictive. Everyone I met in the showroom behaves as though they're ambassadors of the brand. That's quite an amazing experience.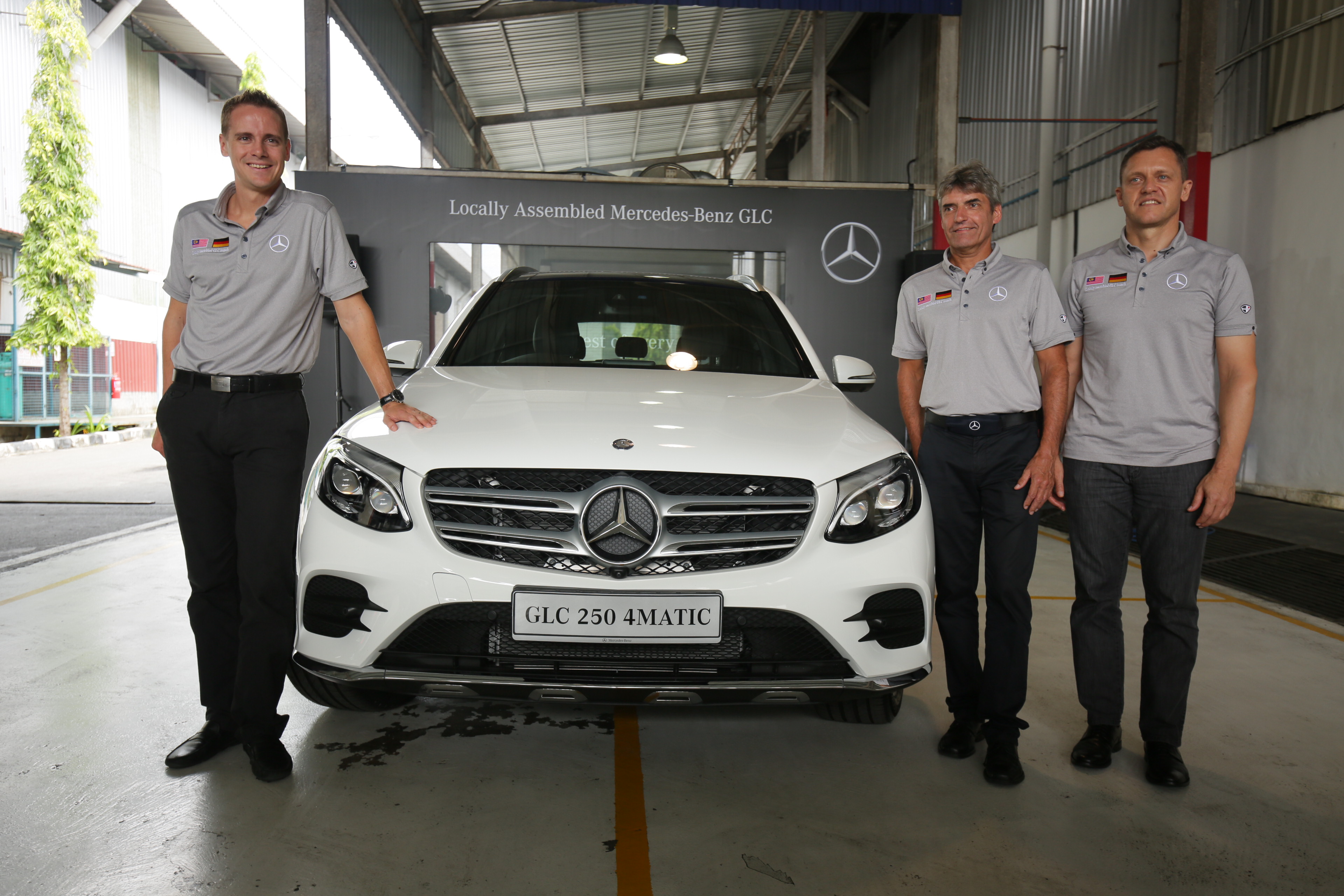 Continuous Product Improvements
Did you know that Malaysia is the first CKD market to produce the S-class hybrid out of Germany? That's true and there is a special team that reports to Mark directly on the quality of vehicles produced in the Pekan production plant. Bear in mind this is above and beyond the final inspection team of the plant itself and this team regularly brainstorm on ways to improve the vehicles seen from the perspective of the customer, not the manufacturer.
This is, by far the most meaningful initiative I've ever come across and it goes to show how serious Mercedes-Benz Malaysia is in providing the best for its customers. Judging from the sales numbers and now that they've added the E-class diesel hybrid CKD and moved to twin shifts to double the production output, I'd say they've done very well here.
So what can we expect in 2017?
Mark was being mysterious when I pressed him for his expected sales numbers but he did share he expects greater heights compared to 2016. Driving customer satisfaction up remains to be his primary goal. Towards that end, there are plans to expand the dealer network to 30 with emphasis on the number of work bays.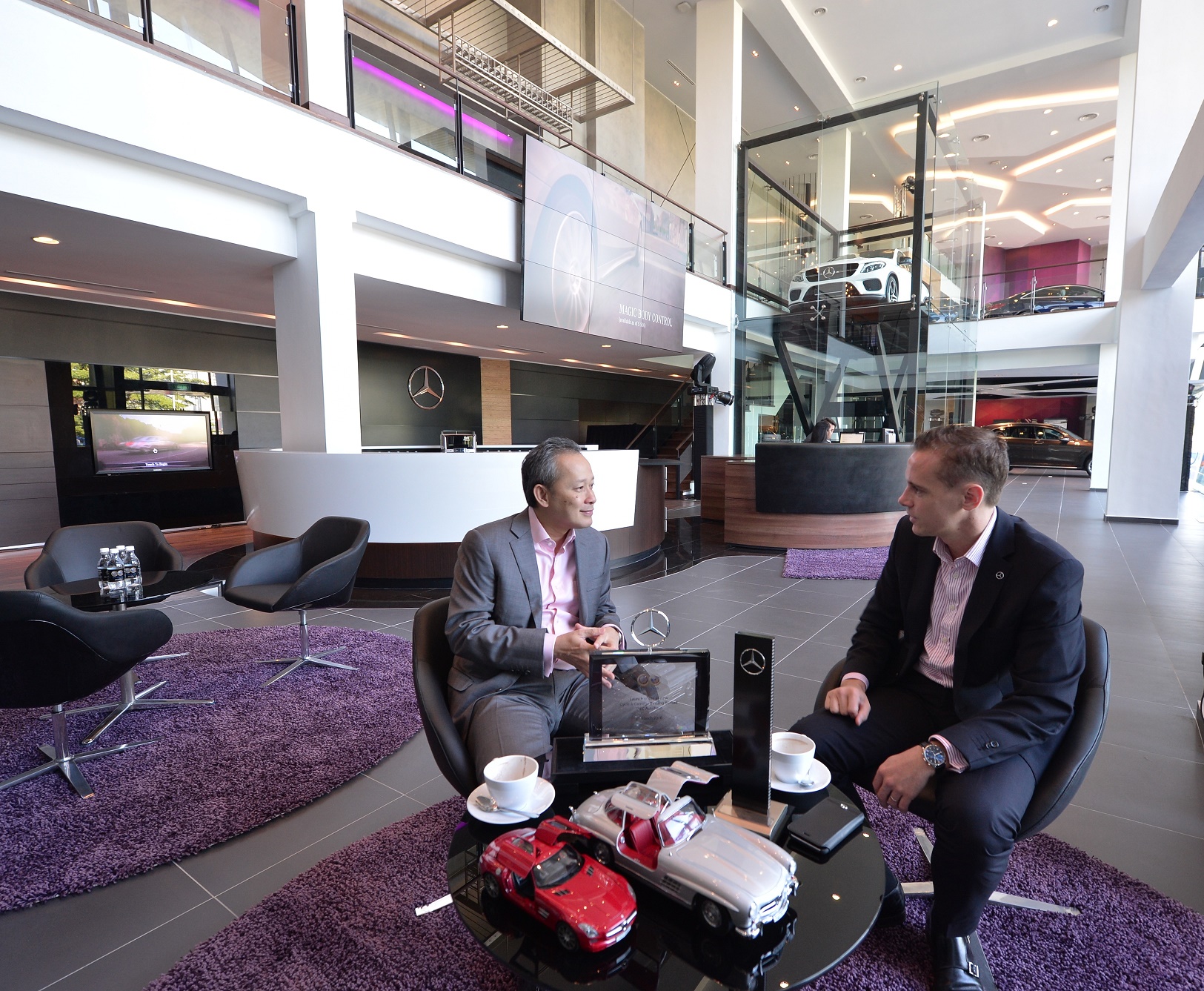 Concurrently, MBM will always be on the lookout for new opportunities. An example of such opportunities is the launch of the City Store Autohaus which is the first-of-its-kind to offer 7 showrooms, an i-Showroom area, as well as an exclusive bar and lounge. It's a new format with a different direction aimed at offering a different customer experience.
We can also expect to see an expanded portfolio with new models being introduced.
Towards the end of the interview, Mark reminded us that though they're number one today, it's important not to be arrogant and complacent. The strength of Mercedes-Benz has been to follow a global strategy but adapted to the local. In the context of today's volatile market, important to remain flexible and agile to meet demands.