It was a little odd finding myself in a Volkswagen event since the last event I attended was – I can't even recall. Yet here I am to witness Volkswagen Passenger Cars Malaysia (VPCM) unveiling the all-new Tiguan. Over the last year, we've been seeing mule tests being done on our roads and today is the first time we see it undisguised.
Bear in mind this is a preview, with the actual launch probably weeks away so the actual selling price is still up in the air. That said VPCM has given us an indicative price and is now accepting pre-bookings.
Before we come to that, let's talk about the SUV;-
Design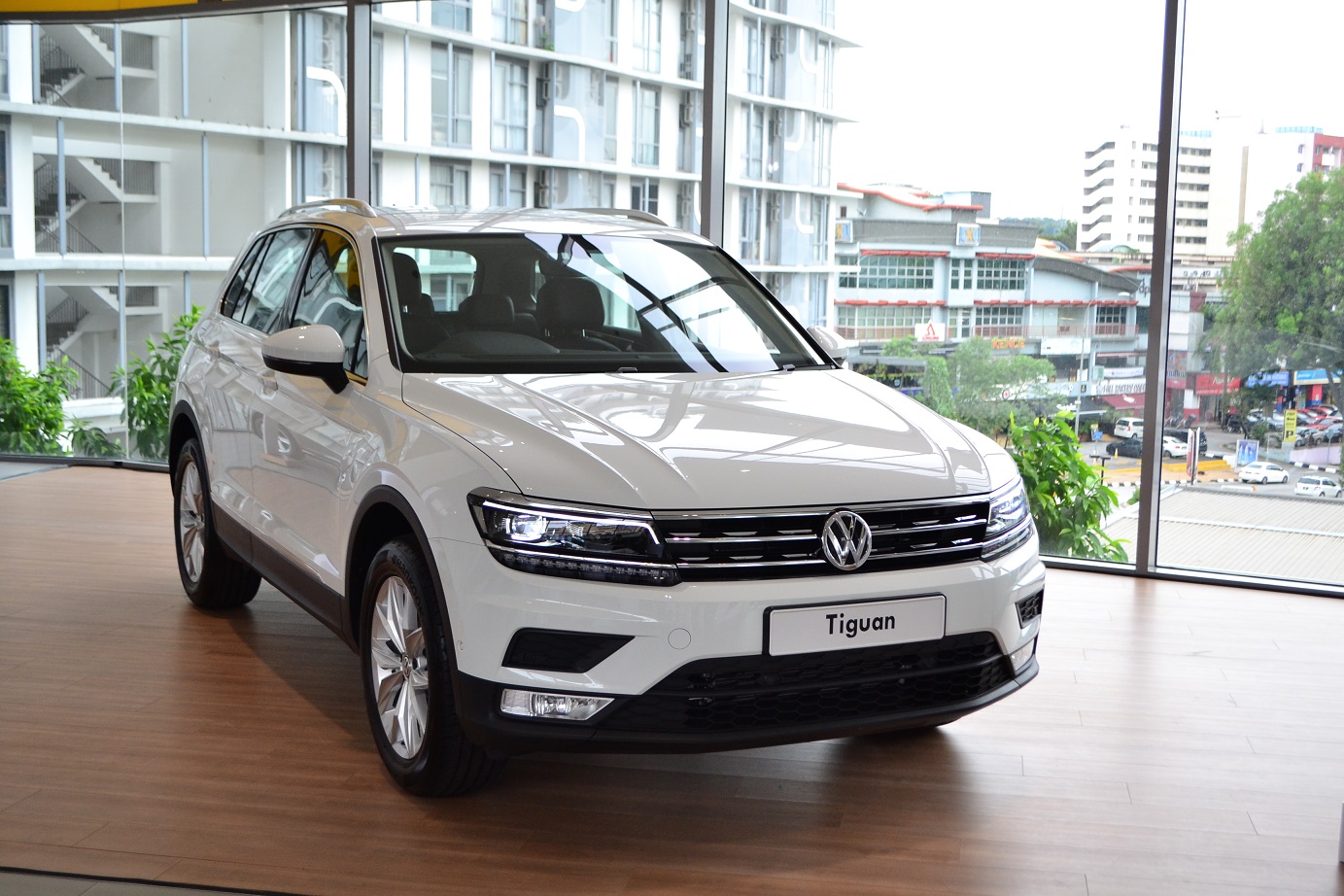 As a winner of the German Design Awards 2017, the all-new Tiguan impresses with its completely new and elegant design that radiates power and authority. Longer, wider and lower in height compared to its predecessor, the resulting look is a striking SUV profile with distinctive proportions and a very dynamic design.
That's what's written on the press release and I echo that sentiment. Sporting a new grille design that looks like checkers (they're indentions on the chrome) and flanked by wide, horizontal headlamps and eye-brow LED Daytime Running Lights, the Tiguan cuts an impressive figure. One that would do an effective job at parting slower moving traffic if it pops up suddenly on the rear view mirror. The lower black bumper and skirting lends an air of ruggedness and function.
Measuring 4,486mm in length, 1,839mm in width and 1,664mm in height with a wheelbase of 2,681mm, it's a little shorter (in length) and have about the same width and height as the Mazda CX-5.
The Tiguan is available in two variants; the Comfortline and Highline with Highline being the better spec-ed vehicle. Comfortline will come with 17″ Montana Alloy Wheels whereas Highline (as seen here) has 18″ Kingston Alloy Wheels.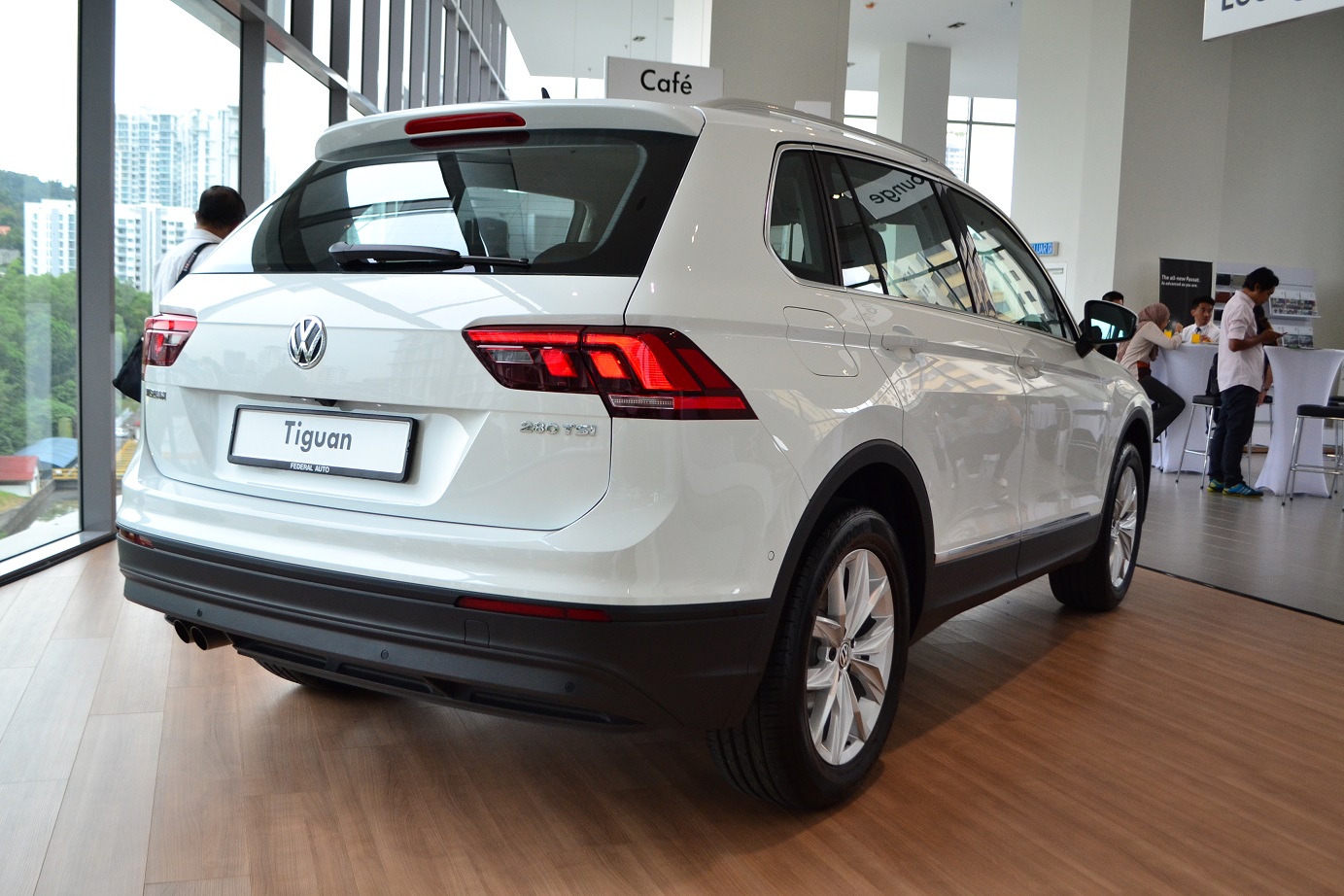 The squarish rear reminds me a bit of the BMW X3 with horizontal tail lamps. Like all VW vehicles today, you'll find a 280 TSI badge to denote it is a 1.4l TSI engine running inside.
Performance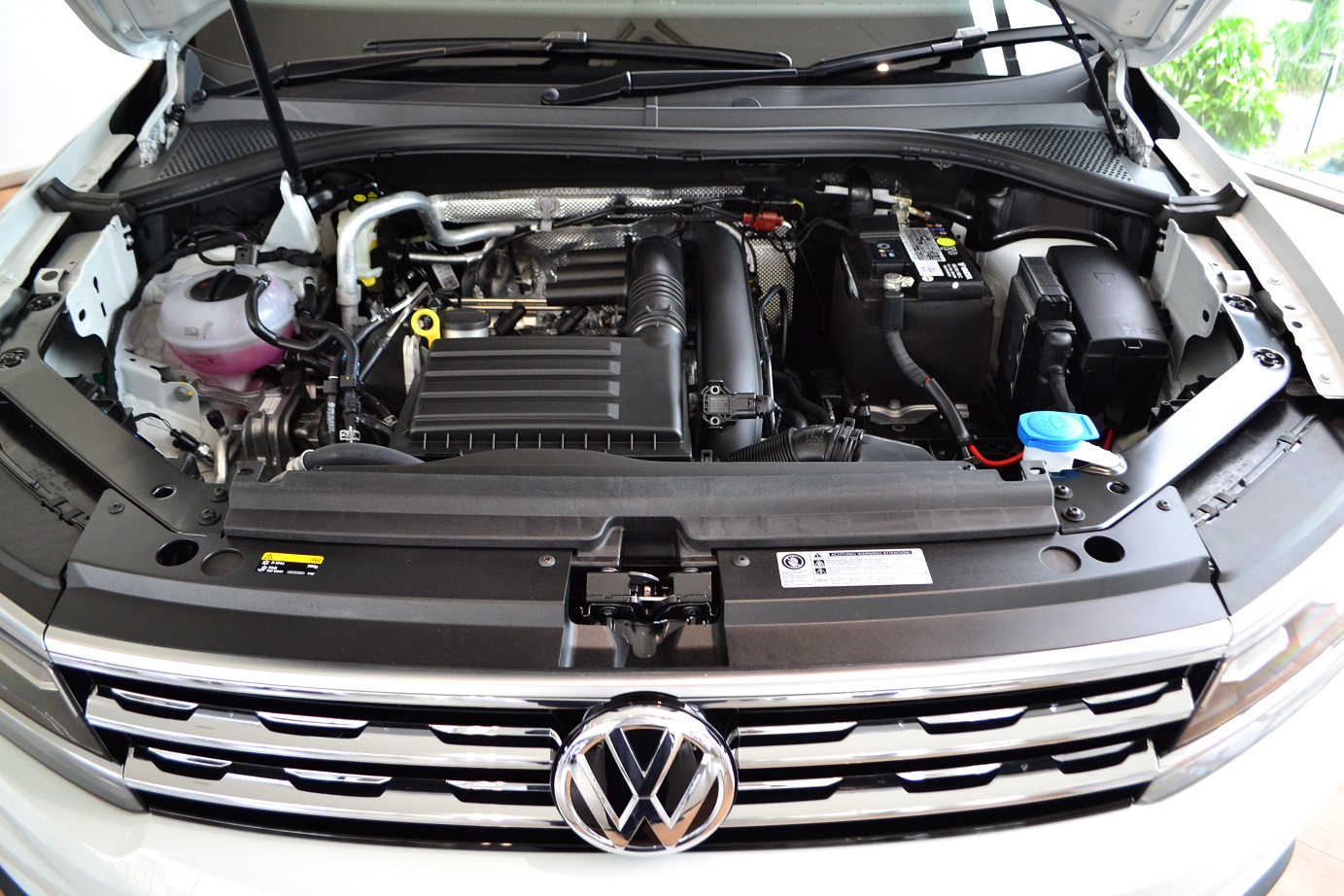 Only one engine variant is offered and that is the 1.4litre TSI capable of 150OS @ 5,000-6,000rpm and a maximum torque of 250Nm @ 1,500 – 3,500rpm. The same engine as those found in the Mk 7 Golf and Jetta and is paired with a DSG gearbox.
But not just any gearbox. Unlike the Golf and Jetta, the Tiguan has a 6-speed wet clutch direct shift, similar to the one found in the Golf GTI though I expect it's tuned a little differently since this is an SUV.
Officially recognized as an Energy Efficient Vehicle (EEV), the all-new Tiguan comes with a claimed fuel efficiency of 6.7l/100km.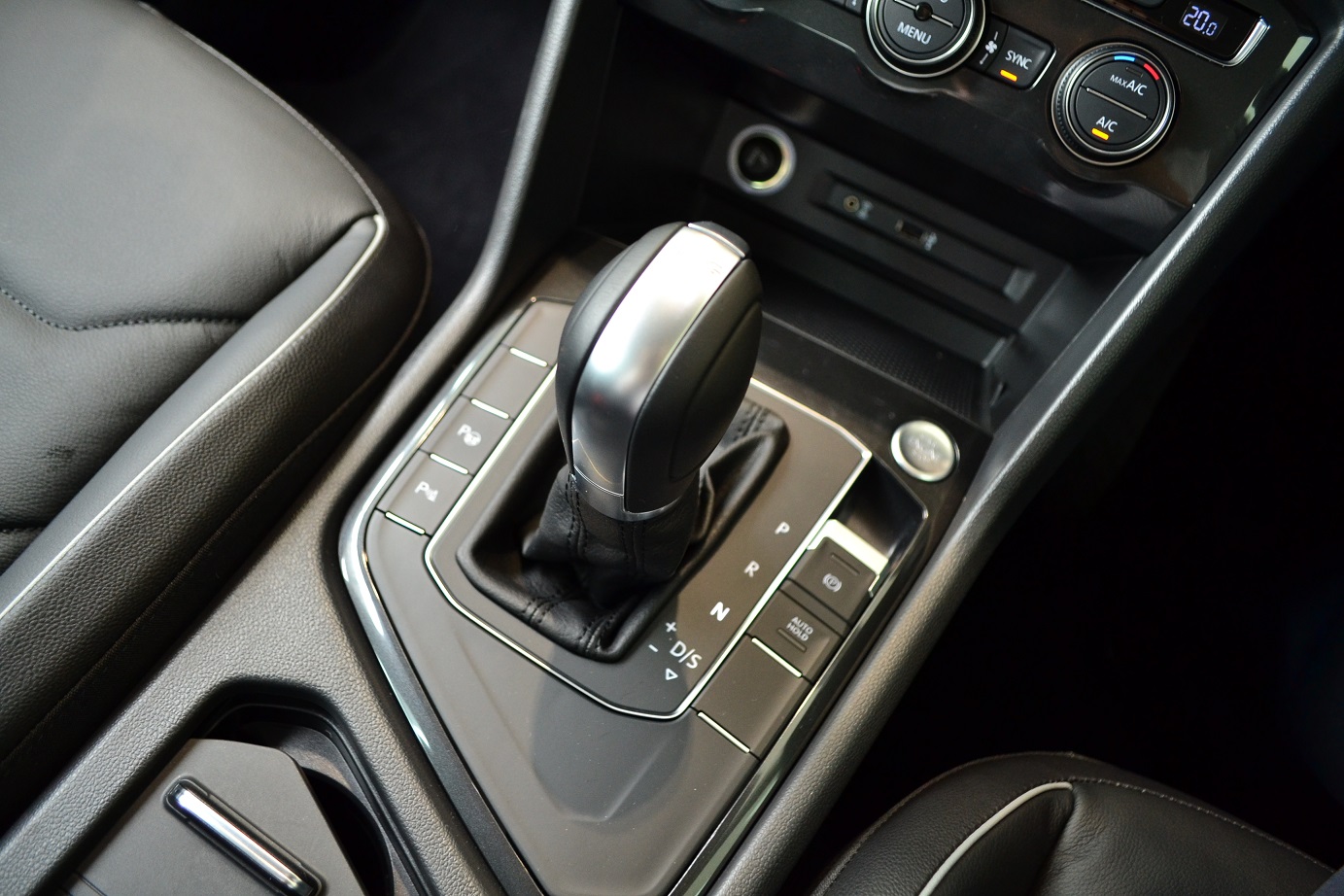 Cabin Convenience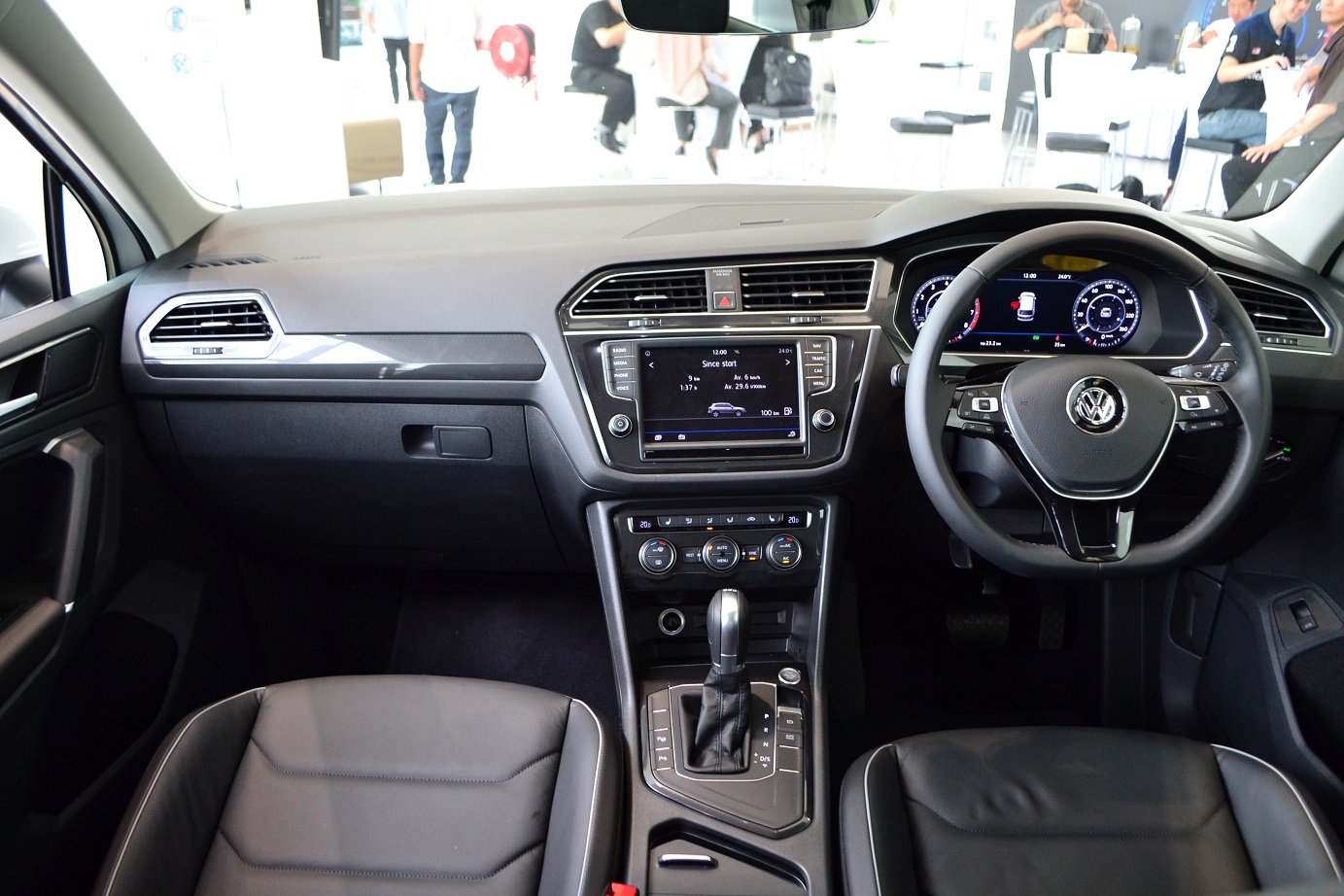 The Tiguan is the 5th VW model to be locally assembled here and though it's a CKD, the initial impression of the cabin is good. Fit and finish is as good as imported models and everything is laid out in a practical manner that's easy to get used to.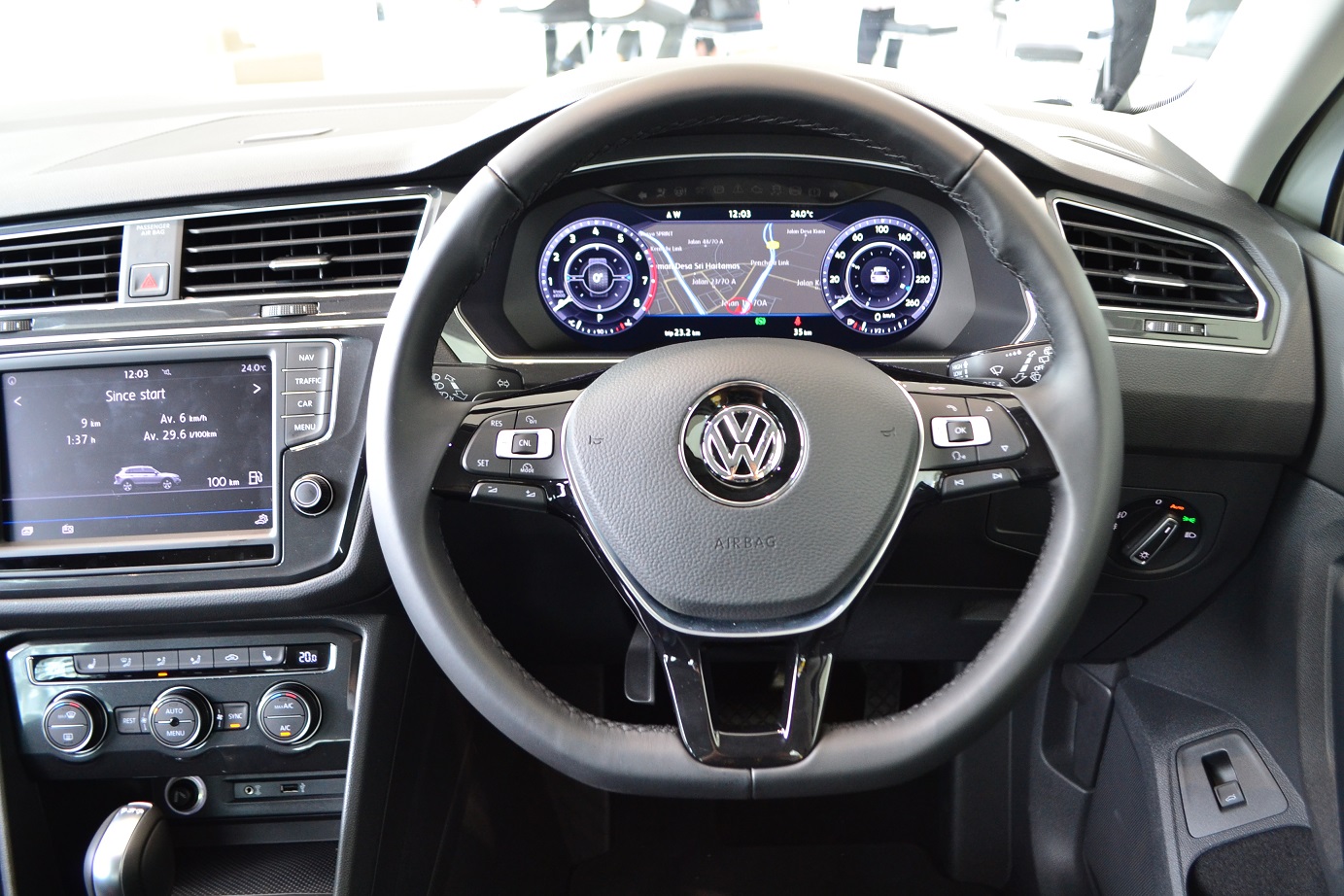 The leather wrapped three-spoke steering has black finishing in the center which may attract thumb prints but the steering mounted audio and MFD buttons has a solid feel to it.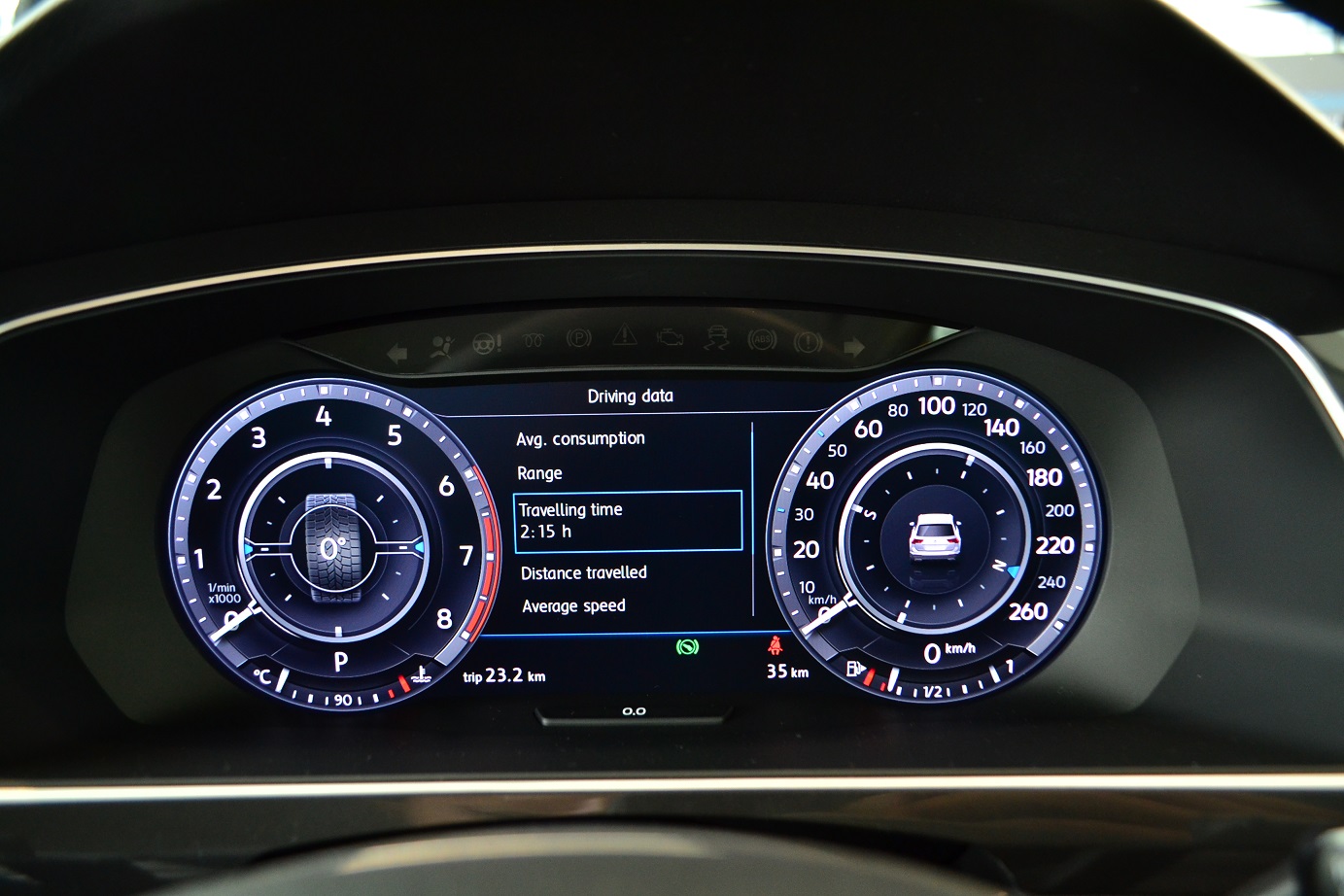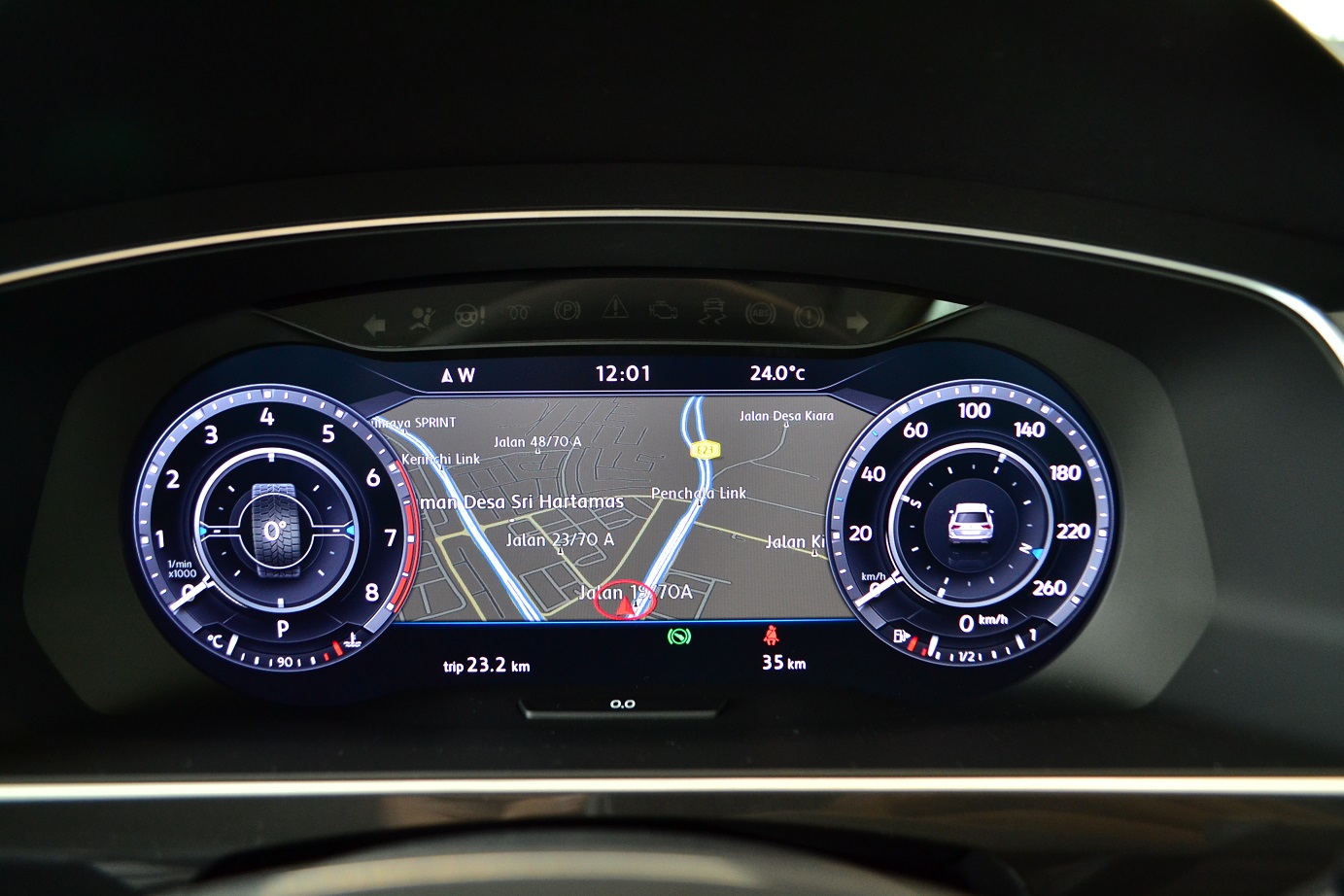 Like the Passat B8 2.0 TSI, the Highline features the 12.3″ Active Info Display that shows virtual meters that can show you a whole load of information, including a map between the dials. Being a digital display, it allows VW engineers the flexibility of shifting displays around and, as the picture above, shrink the dials so that more map can be seen.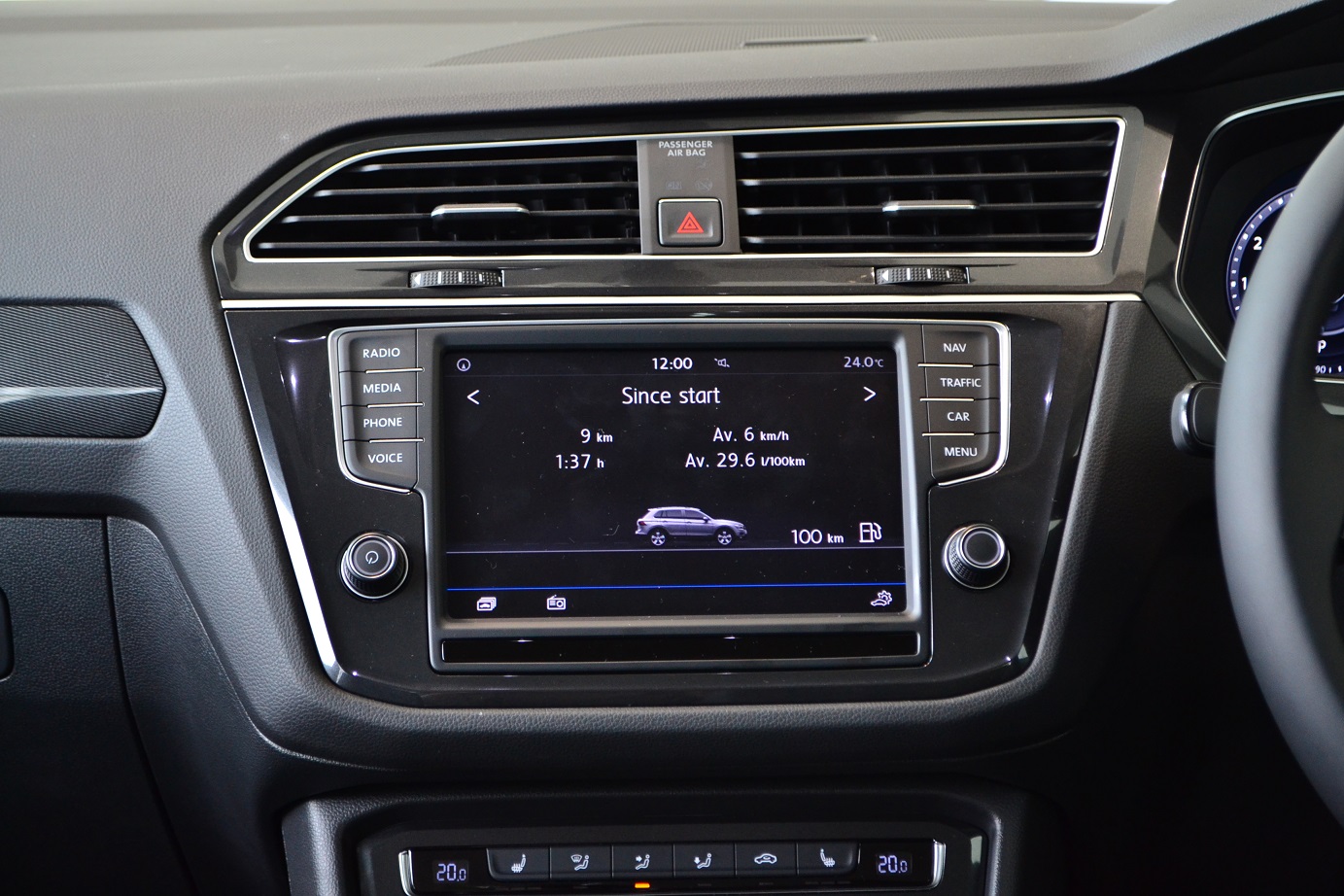 The Highline gets an 8-inch Discover Media infotainment system with Navigation, Bluetooth, SD Card, USB and Aux-In functionality and sound reproduction is via an 8-speaker system.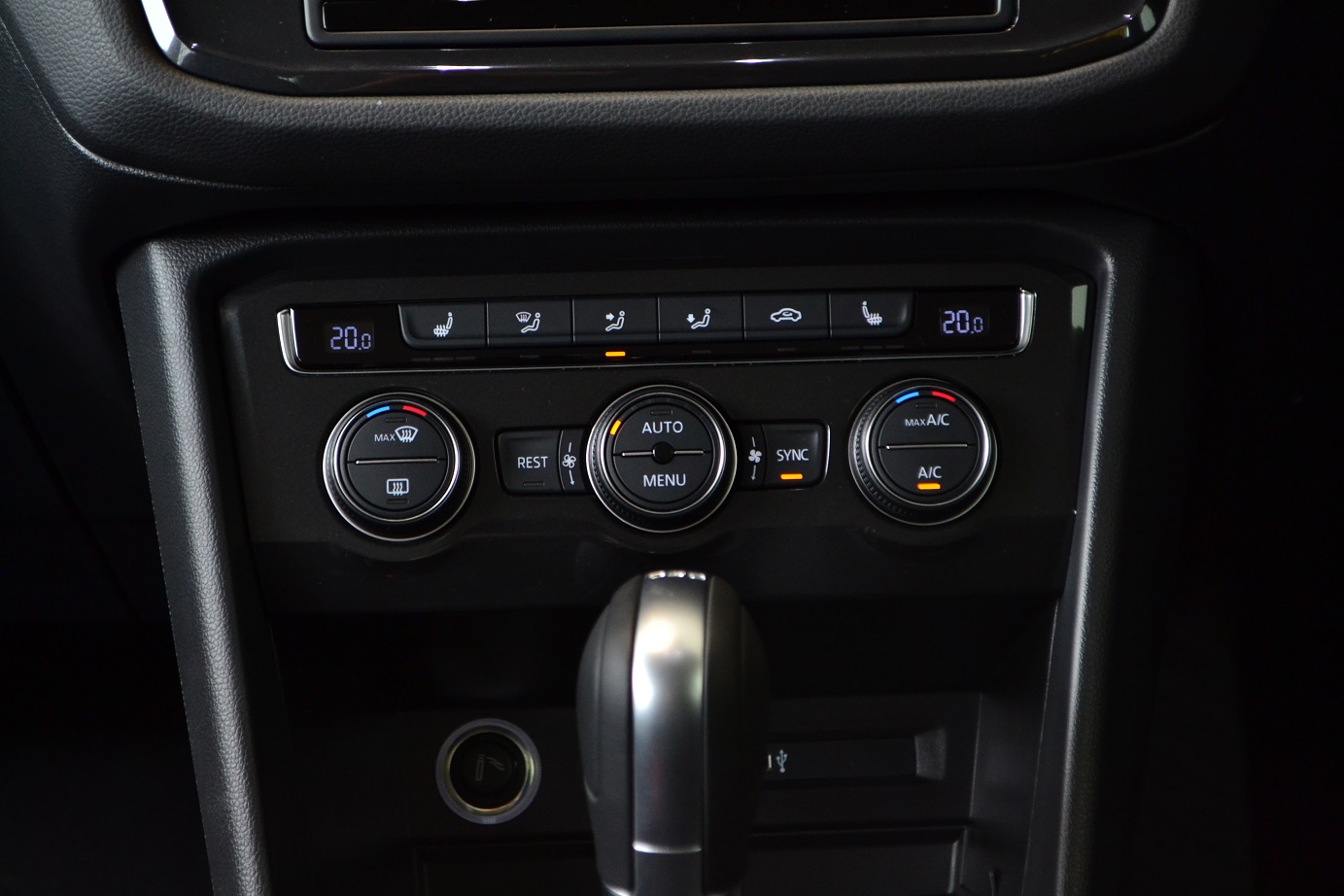 You'll also find a 3-zone climate control system (two for the front and one for the rear) that's similar to the Passat B8 1.8 TSI Highline and 2.0TSI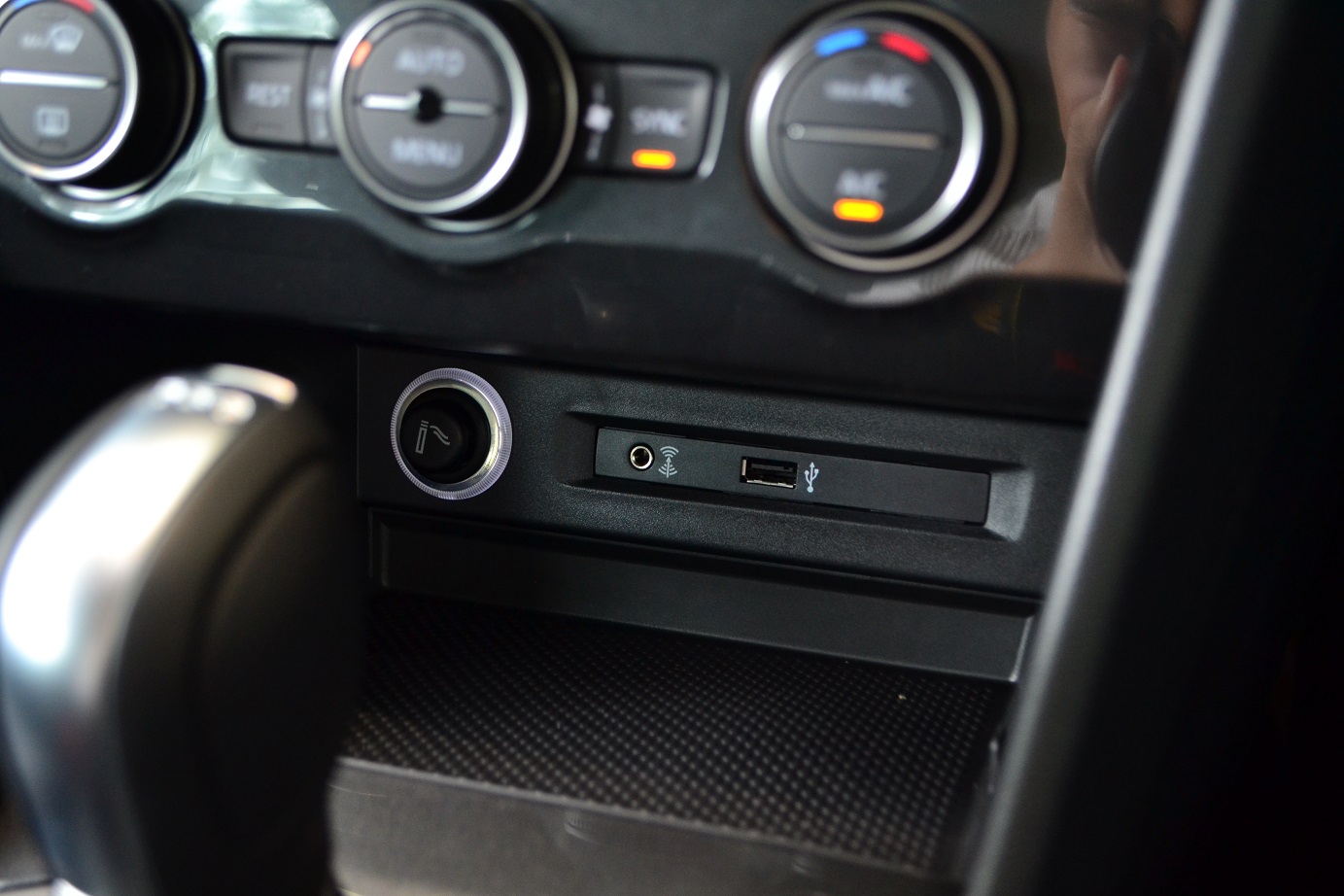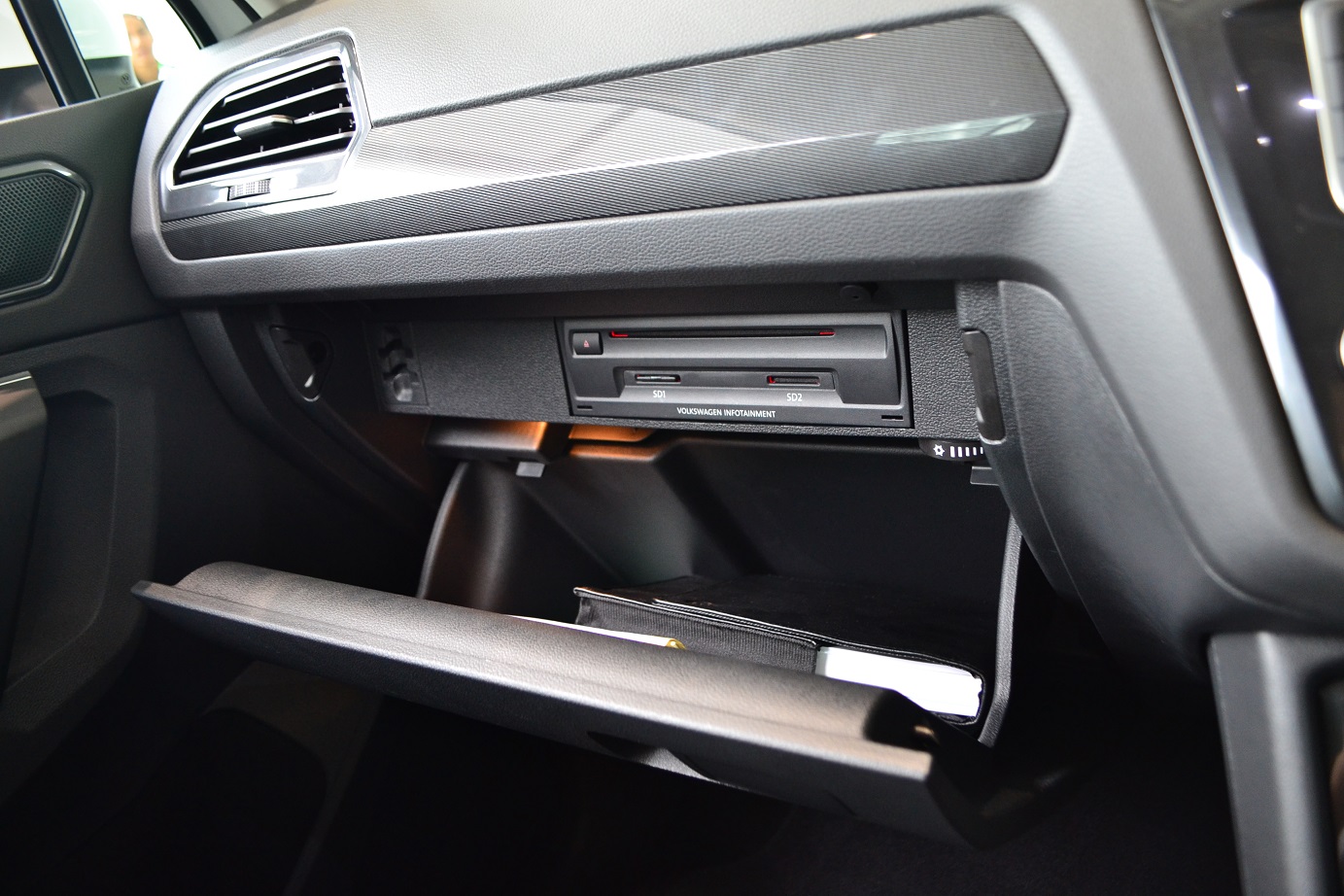 The glove compartment is slightly smaller due to the CD and SD card reader being fixed here.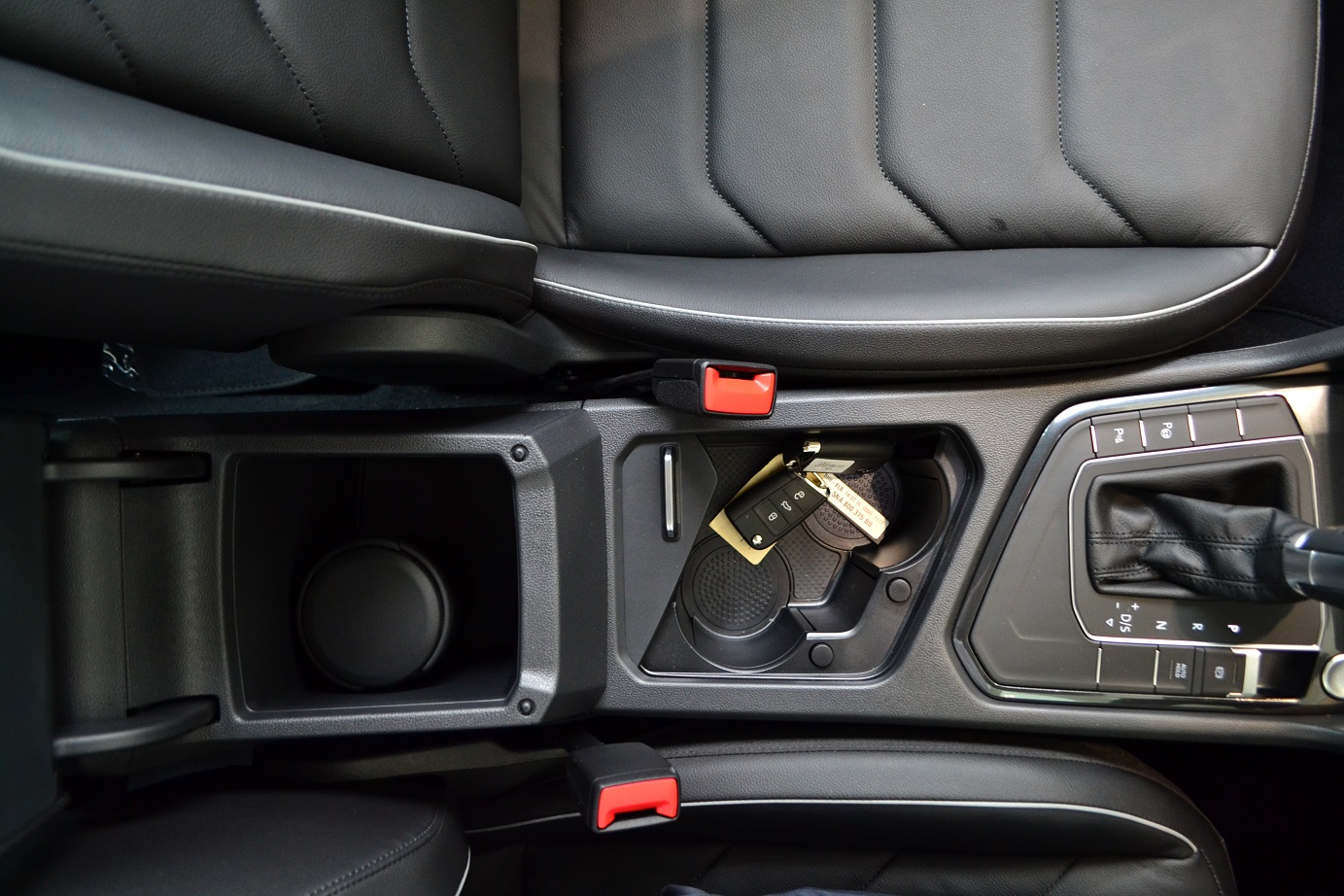 But fret not as there are plenty of cubicles around. Two cupholders (with slider cover) and a center armrest console compartment sits between the front passenger and driver.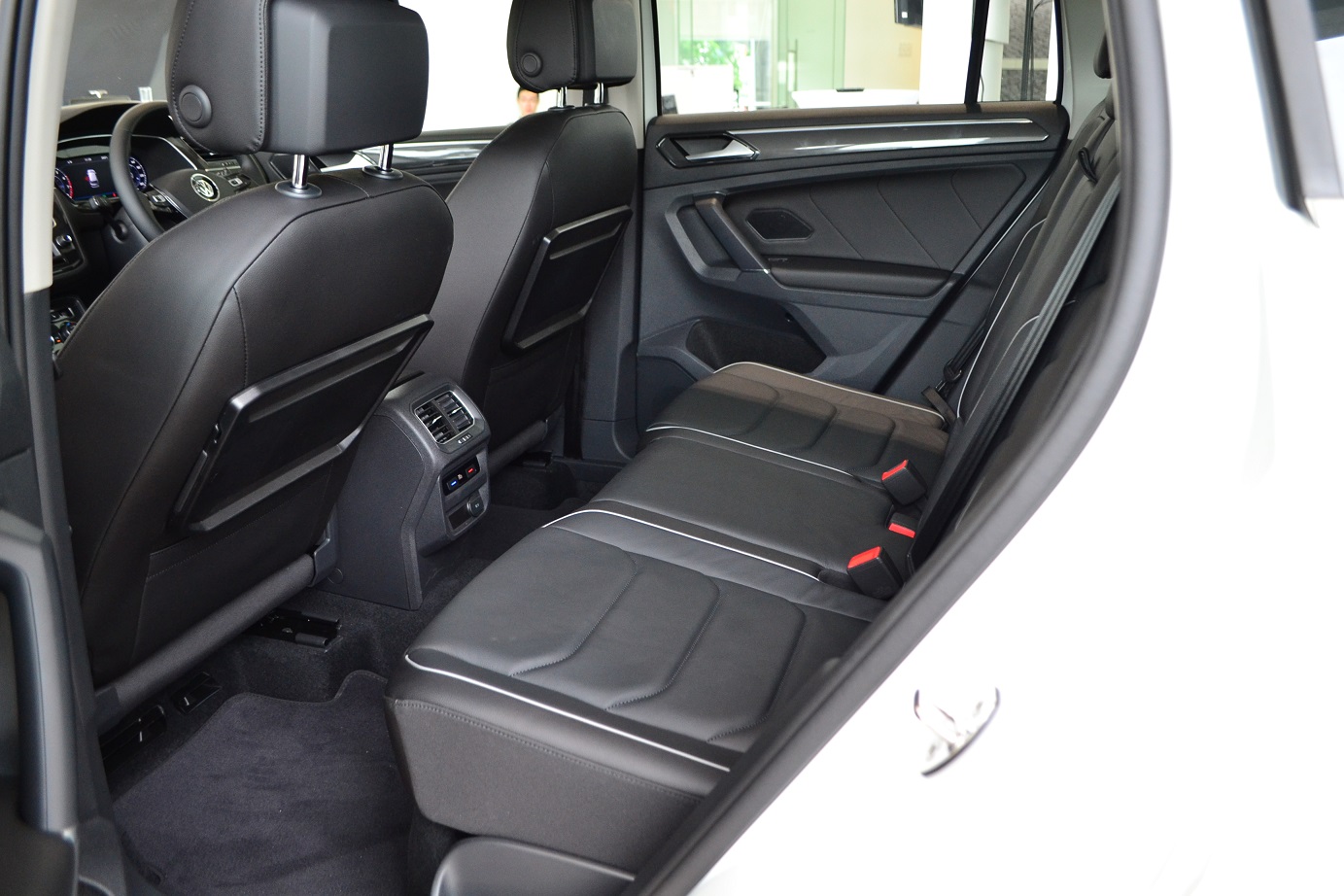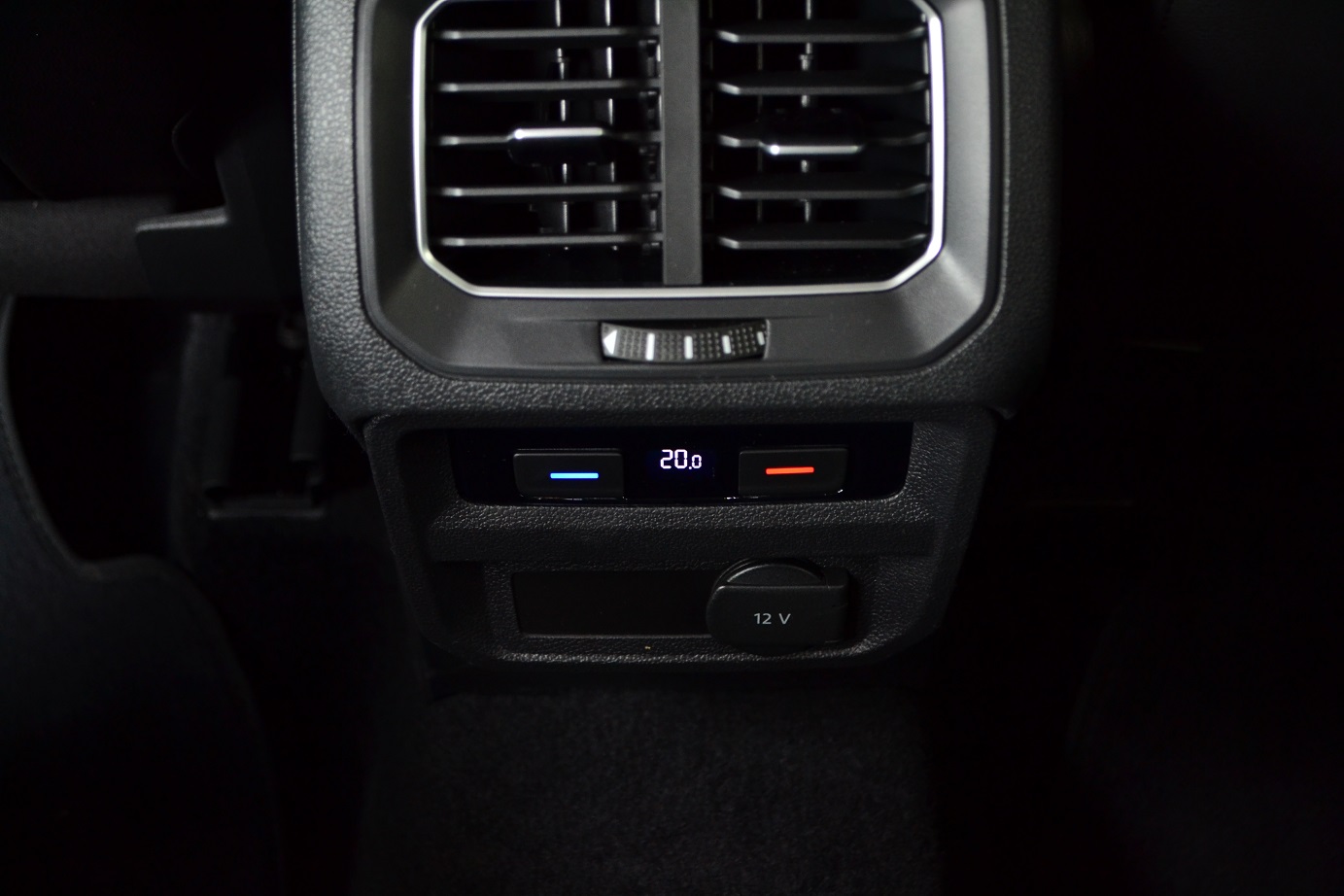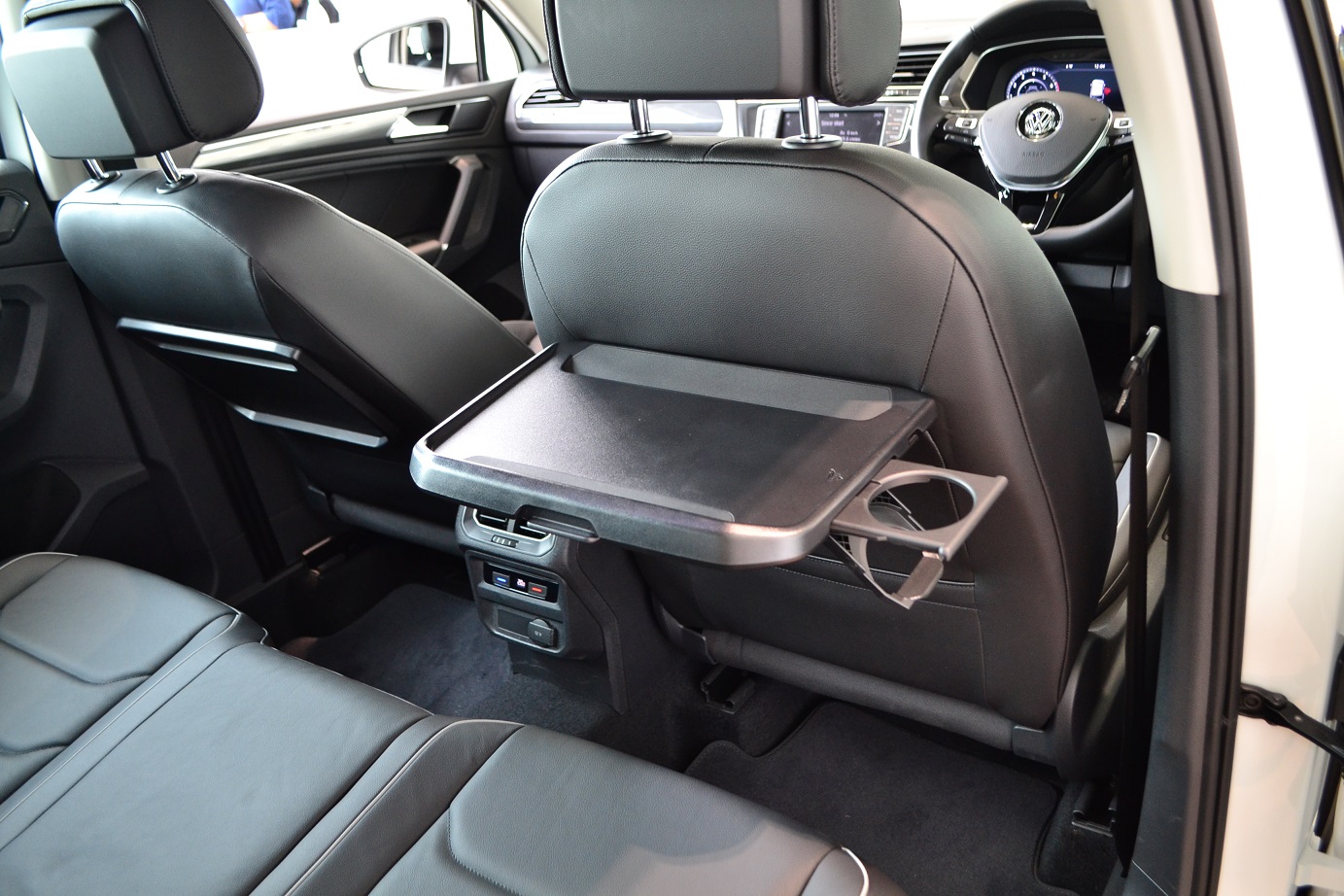 What I particularly like about the Tiguan (aside from the adjustable climate control) is the legroom and headroom. It's comfortable and they even provide trays with cupholders.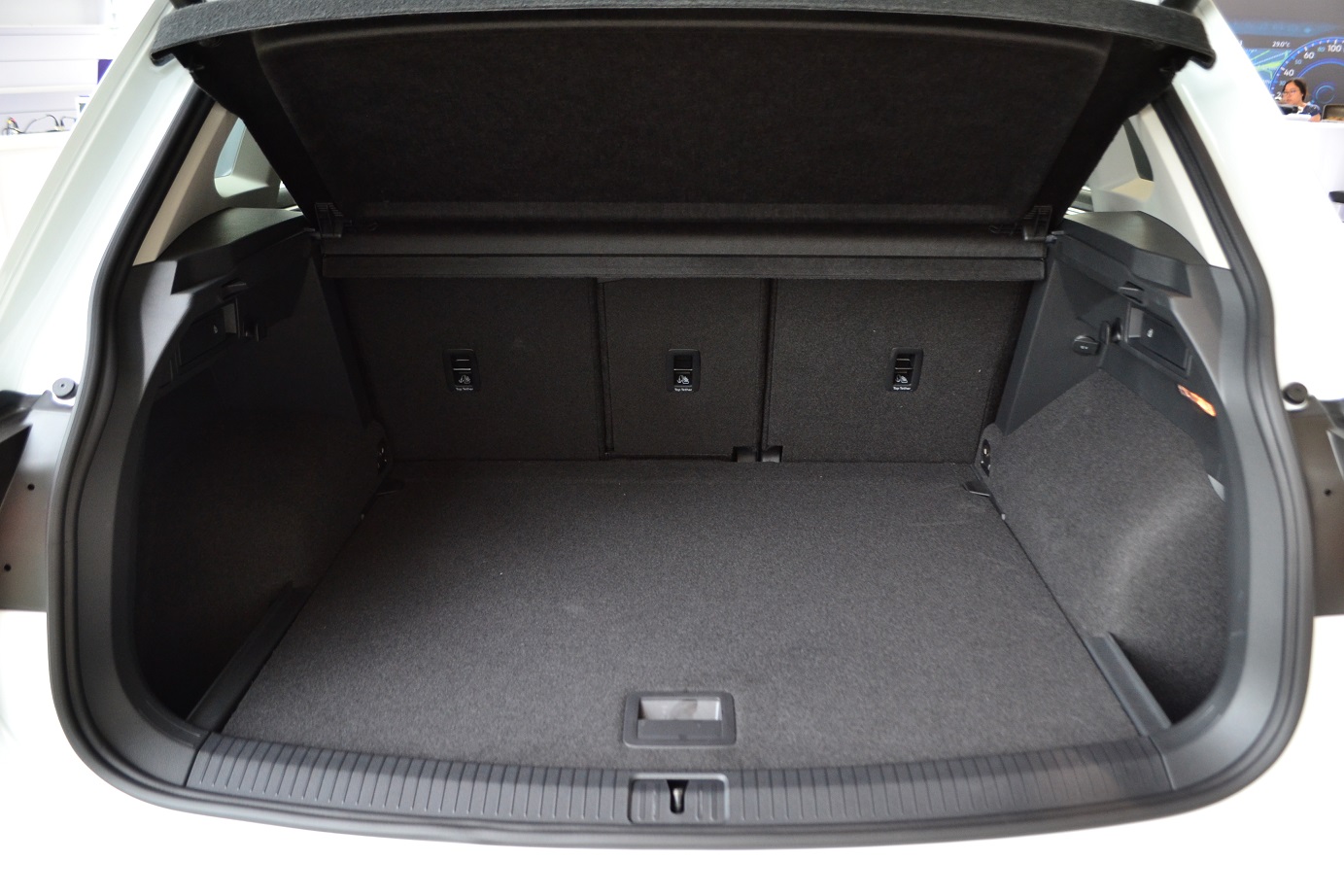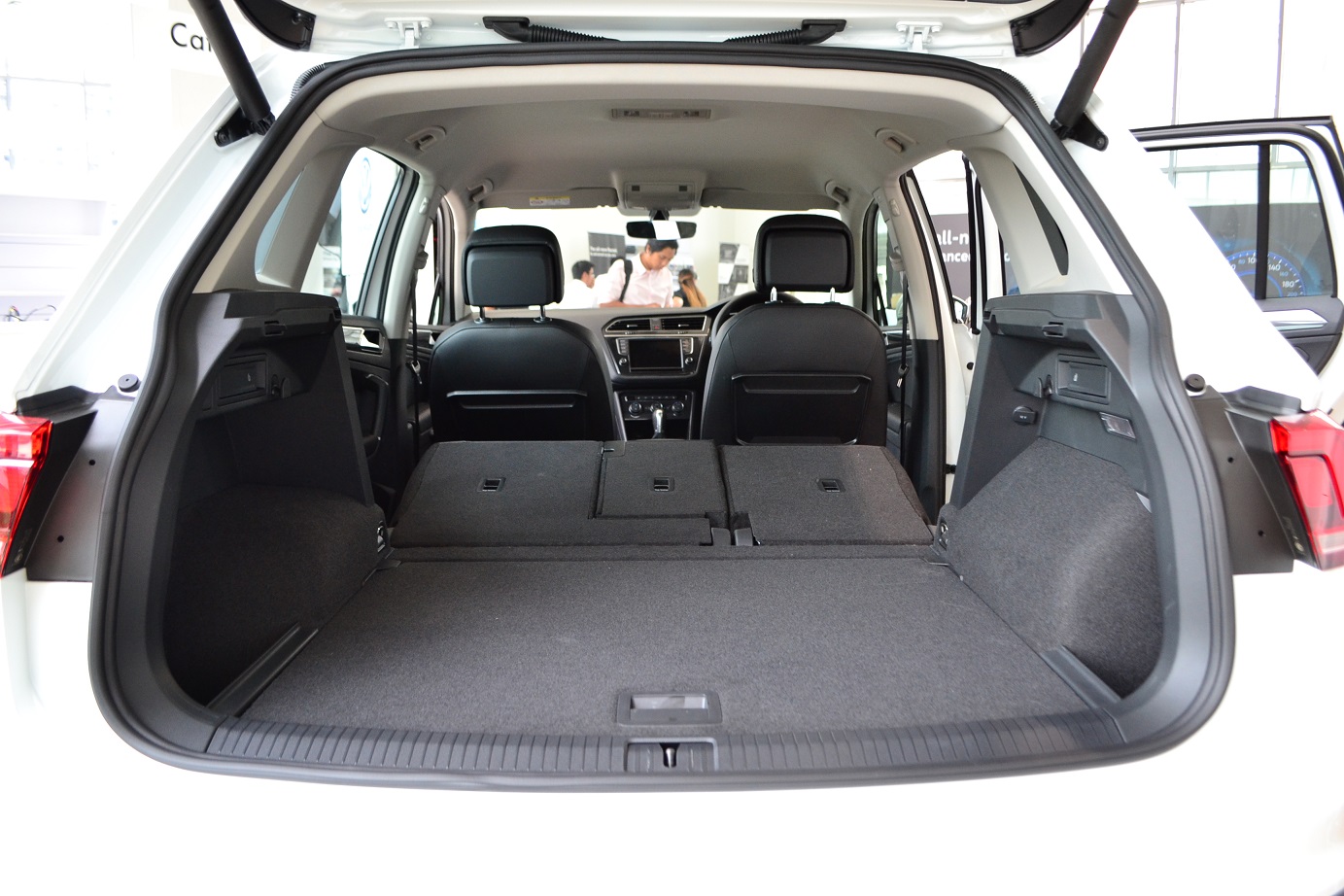 The Highline gets powered boot and offers an impressive 615litres of space with the rear seats up. Folding the 60:40 rear seats is easy via quick release levers at the sides and it frees a whopping 1,655litres of cargo space for you.
Ownership
The locally-assembled all-new Tiguan is expected to be priced between RM149,000 and RM169,000.. As an added bonus for interested buyers, VPCM is offering a limited early-bird special of RM7,000 off the all-new Tiguan. You can choose between 5 colors; Pure White, Deep Black, Tungsten Silver, Indium Grey and an all-new Atlantic Blue that's unique for the Tiguan. It comes with the customary 5-years unlimited mileage warranty.
Since it's not officially launched, we don't know the specific price.
Since I've not tested it, I can't tell you if it performs as well as it looks.
But if we were to consider it as it is, I can say this; most car enthusiasts who owns a VW (including me) would agree that VW cars are great to drive. Those who've experienced problems (such as myself) gets agitated when authorized SCs does a shoddy job at prioritizing our problems (why SCs do that is another topic altogether). That's where the brand image suffers – from after sales.
Not sales. Not the vehicle (which on paper and in the flesh is amazing).
Should you consider the Tiguan if you're looking for an SUV of this size (ie CX-5, CR-V, Sportage, Tucson, X-trail, etc)? I would say yes because;-
there isn't much complaints from the previous Tiguan owners who shares similar gearbox as the new one
it's loaded with technology (Active Info Display, Park Assist, electric tailgate in the Highline)
6-speed wet clutch instead of the stigma-ed 7-speed dry clutch that everyone is so concerned about (note: 7-speed dry clutch failures have been dropped considerably and I would consider the issue resolved permanently)
But what about the haughty, arrogant, insensitive after sales?
This preview is the first VW event I've attended in a while. This is also the first time I met the bosses of VPCM and I was impressed by how hands-on they were. As both consumer and service provider (in my main line of work), it's easy to sense sincerity from people. Where in the past, the feeling of superiority is prevalent in my interaction with VGM, I sense nothing of that sort with VPCM.
I know this because I mentioned that I drive a Skoda. Had it been VGM, Skoda (though part of the Volkswagen Audi Group) is seen as an inferior offering next to VW. That opinion is one I am no stranger to.
These folks on the other hand got excited to hear that one of their brands is here. Why the excitement? Because in other parts of the world, Porsche Holdings Salzburg, who owns VPCM ALSO sells Skoda. All their managers take pride in ALL brands under their mantle (and why not since technology-wise, they're similar).  I witness the MD himself isn't shy to approach potential customers for a chance to win an opportunity to prove themselves.
To me, this encounter demonstrates a fundamental difference between VGM and VPCM;
People who are passionate about their product and genuine in their desire to delight the customer.
Even if there are still complaints here and there about sub-par after sales service, I am convince that with the right people at the right position, we should see a reversal of the brand's fortunes soon. Does it guarantee there won't be anymore premature failures? Of course not, no company will. But at least they've started the journey towards fulfilling the role every owner hopes they do; take good care of us.