Anyone in business will tell you there's no sure way to win in an open market where there are competitors offering similar solutions. It makes sense for companies to minimize this risk by understanding customer's needs and wants as much as possible. Analyzing consumer buying behavior, conducting surveys and consumer focus groups all serve to dispel the cloud of uncertainty when it comes to creating the next product/solution.
This is where Apple stands out when it came to the iPhone. Had they done the same, people would probably replied "a better Nokia". Instead, they designed it based on a deep understanding of consumer's unrealised needs and wants. They looked at what's wrong with what's available now and 'fixed' it, creating a product that no one else had, ultimately coveted by many.
When it comes to cars, statistics have shown that the demand for C-segment cars has been shrinking over the years because more affordable B-segment vehicles such as the Honda City now offers D-segment cabin space and those who upgrades jumps straight to D (or SUVs). The C-segment, in Honda's estimate has shrunk 12% and still declining year on year.
That has not stopped Honda from launching the 10th generation Civic (code named FC) and today, it has 60% market share in the C-segment category in Malaysia.
That's 3 out of 5 C-segment cars rolling off showrooms being a Civic.
Impressive does not even cut it in describing how successful the FC is, more so when you consider it's not even a year since it was launched here in Malaysia.
What about it that makes Malaysian prefer this over all else? I had the top-of-the-range 1.5l TC-P for a couple of days and I can see why this is probably all you'll ever need in a car – well, at least until your 3rd kid pops out.
Design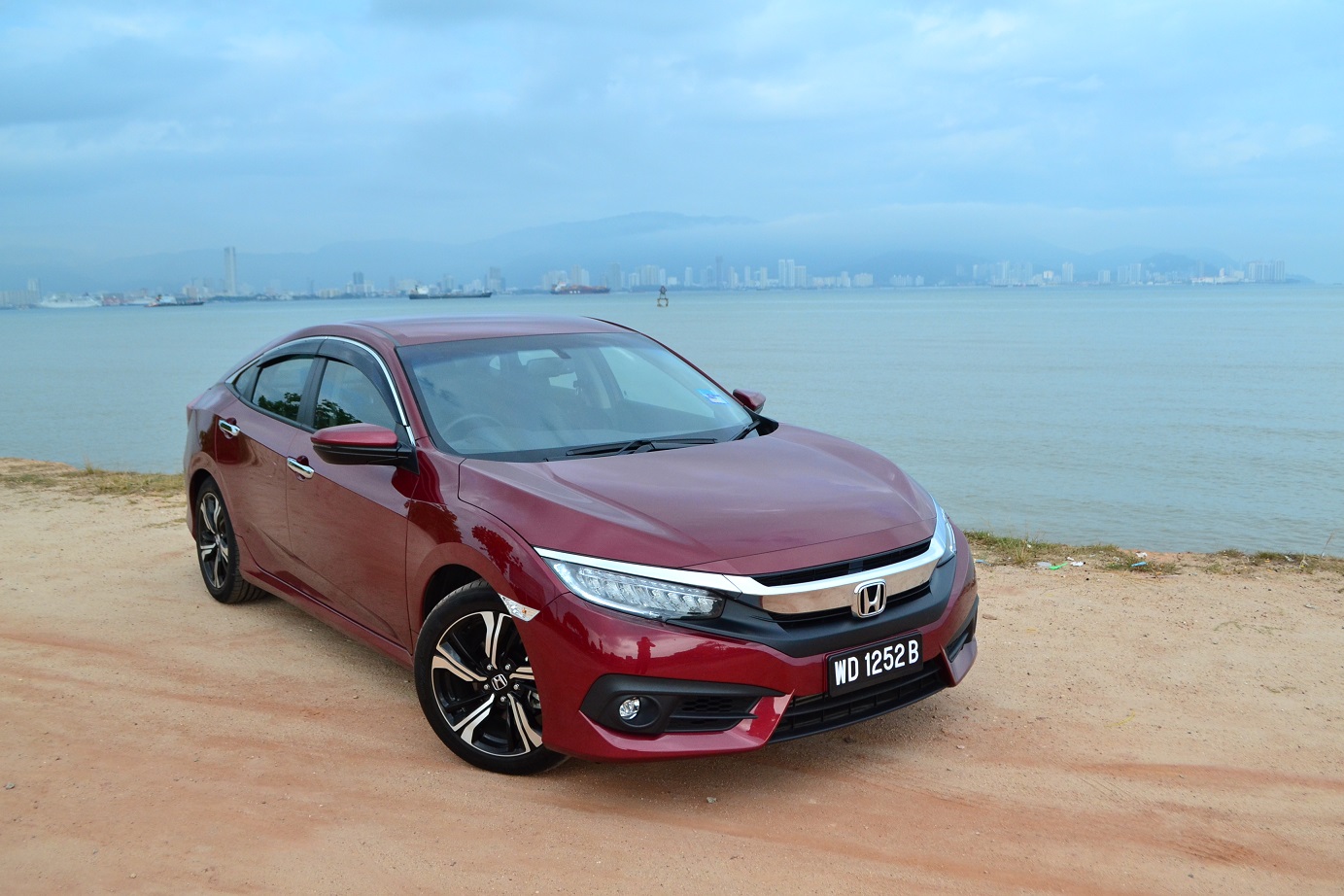 The Civic has always been a popular car here in Malaysia but personally, I feel it was the 8th generation, with its sweeping design and digital speedometer that propelled its public appeal to new heights. The 9th generation wasn't that much of a departure from the successful 8th and probably because of that, the Civic was getting a little – boring.
The 10th is as much the game changer as the 8th was with its amalgam of bold lines and sexy curves. Just when you thought the 9th couldn't get any sharper, the 10th looks like it's cut from a futuristic anime where Gundams robots are aplenty. One look is not enough to take in the bold chrome grille, flanked by a pair of LED headlights found in this top-of-the-line 1.5l TC-P variant, underlined by a protruding fog light housing; stare at it longer and you'd probably go blind from its razor-edged exterior. If we were to pull the bonnet lower, stretch it a little wider, you'd get an NSX-looking mien staring back at you.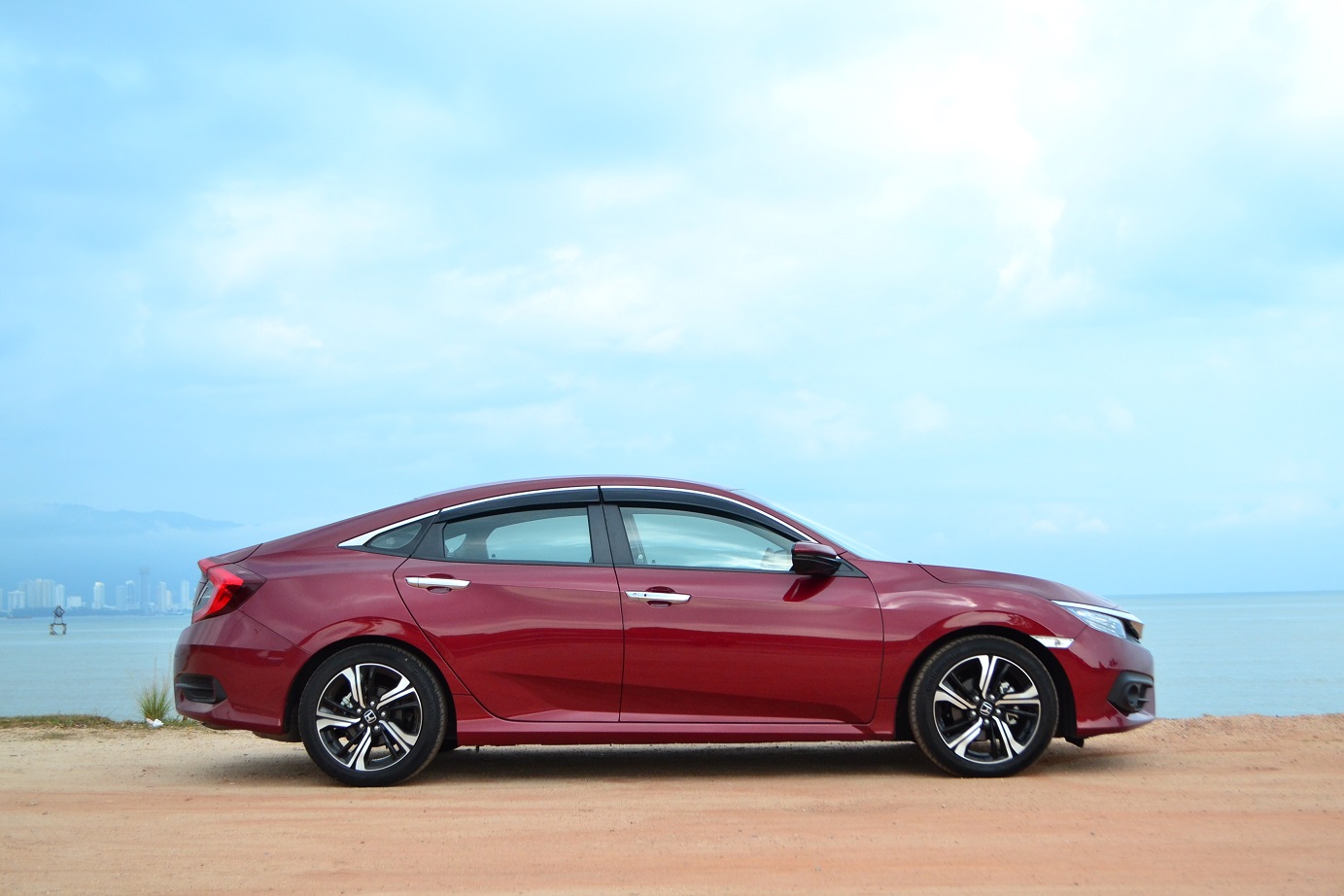 Measuring 4,630mm in length, 1,799mm in width and 1,416mm in height with a wheelbase of 2,700mm, the FC has grown by 105mm longer and 44mm wider compared to the 9th gen and although the wheelbase is shorter by 30mm, interior space is not compromised in any way. The FC's dimensions, though a bit longer isn't that difficult to get used to and parking is a breeze even if you're coming from a hatchback like a Myvi.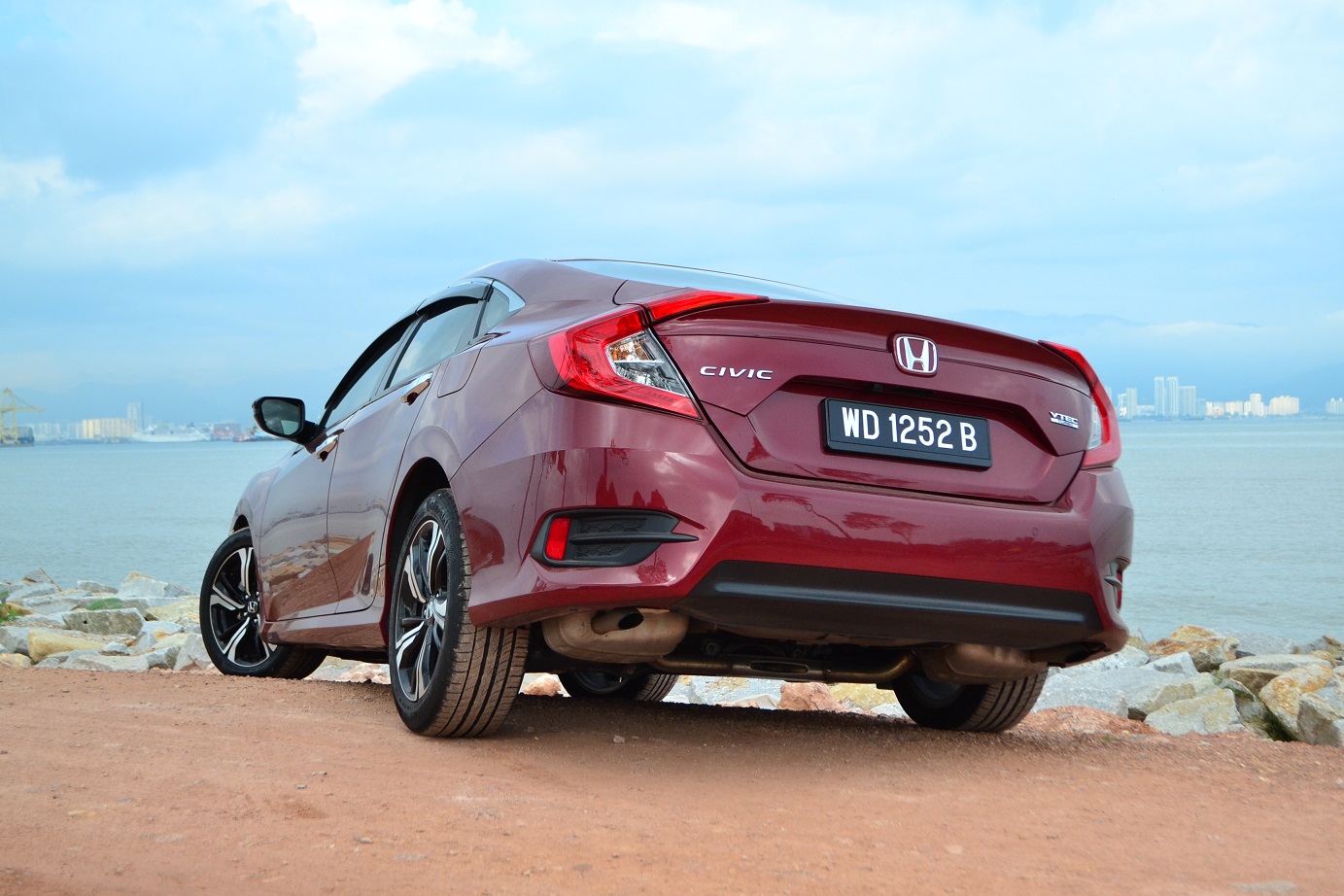 At the back is where the FC gets it nickname Honda sepit ketam or crab claws since the rear lamps does resemble the pincers of a crab. I love how the design makes the rear appear wider and how the lines of the boot is a continuation from the reverse lights. It seems odd that the designers choose to hide the twin exhaust instead of showing it off in all its glory.
Performance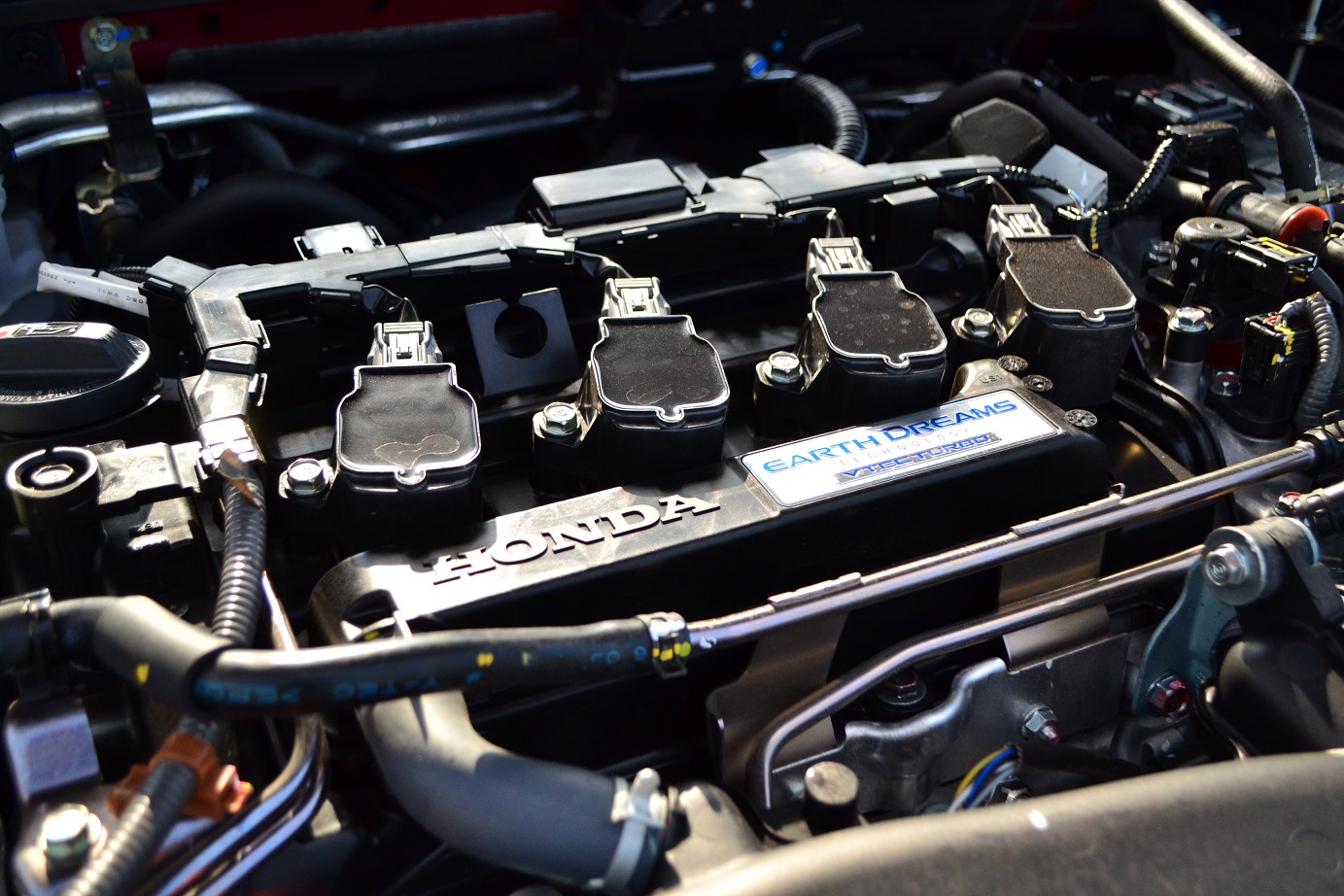 Turbocharged.
Japanese.
Take a moment to let that sink in. Prior to the FC's launch, continentals were your only options if you wanted a stock turbocharged C-segment sedan. Honda has enticed buyers with the 4 Cylinder, 16 Valve, DOHC VTEC TURBO engine that's able to produce  173PS @5,500rpm with a max torque of 220Nm @ 1,700-5,500rpm. For comparison's sake, the Volkswagen Jetta's 1.4litre TSI engine does 150PS and max torque of 250Nm.
If you were to compare the Jetta's thrust with the Civic, power delivery is more refined in the FC. There is no sudden push as the gears kick down, partly due to the different gearboxes employed.
Ride and Handling

Let's talk a little bit about CVT. In the traditional sense, a CVT transmission is supposed to provide seamless power without any shift shock as commonly found in torque converters while optimizing fuel efficiency. That's not PR crap – it IS true. Did you know that the CVT tranmission was deemed too OP that it was (still is) banned in F1. Yes, back in 1993, Williams race team put forward a prototype named FW15C that sounded like a bender being fed far too much electricity (video HERE). Essentially, the CVT enabled the engine to be at its maximum efficiency; peak power at all times. It worked so good that the regulators prohibited its use while it was still in BETA.
Wait, how come this isn't what I found in most passenger vehicles with CVT?
That's because most CVTs are tuned to maximize fuel efficiency, not driving feel. More so when it's paired to a relatively weak engine.
But the moment when you pair a well-tuned CVT with a turbocharged engine, you'll begin to see the sense in how it works. The CVT transmission found in the Civic allows better acceleration modulation and is very different from say, a VW Jetta's DSG gearbox which requires a bit of getting used to when crawling at low speeds due to judders and 'some-training-required' power control and is able to maintain power all the way to its top speed. I managed to hit 207km/h before running out of road once and it could still go faster. 0-100km/h is rated at 8.2 seconds.
Unlike the Jetta, the CVT in the Civic is a breeze to operate. Though it's a CVT system, it behaves much like a conventional torque converter with a short delay when flooring the pedal and some minor CVT rubber sound being noticeable.  The aerodynamic design also serves to reduce noise intrusion, making the cabin a quite place to be in.
Which is great for a family car except if the family has elderly members who might find ingress and egress a little challenging for a low seating position in the FC. For those who appreciate travelling at high speeds around corners however, this is seen as a plus point. Personally, I prefer to see a bit further when I'm driving and the seating height of the Civic makes even a Myvi look like a large MPV blocking my forward view.
Nevertheless if you maintain a safe distance and never overtake from the left lane, you'll find the Civic to be a pleasant vehicle to drive.
Cabin Convenience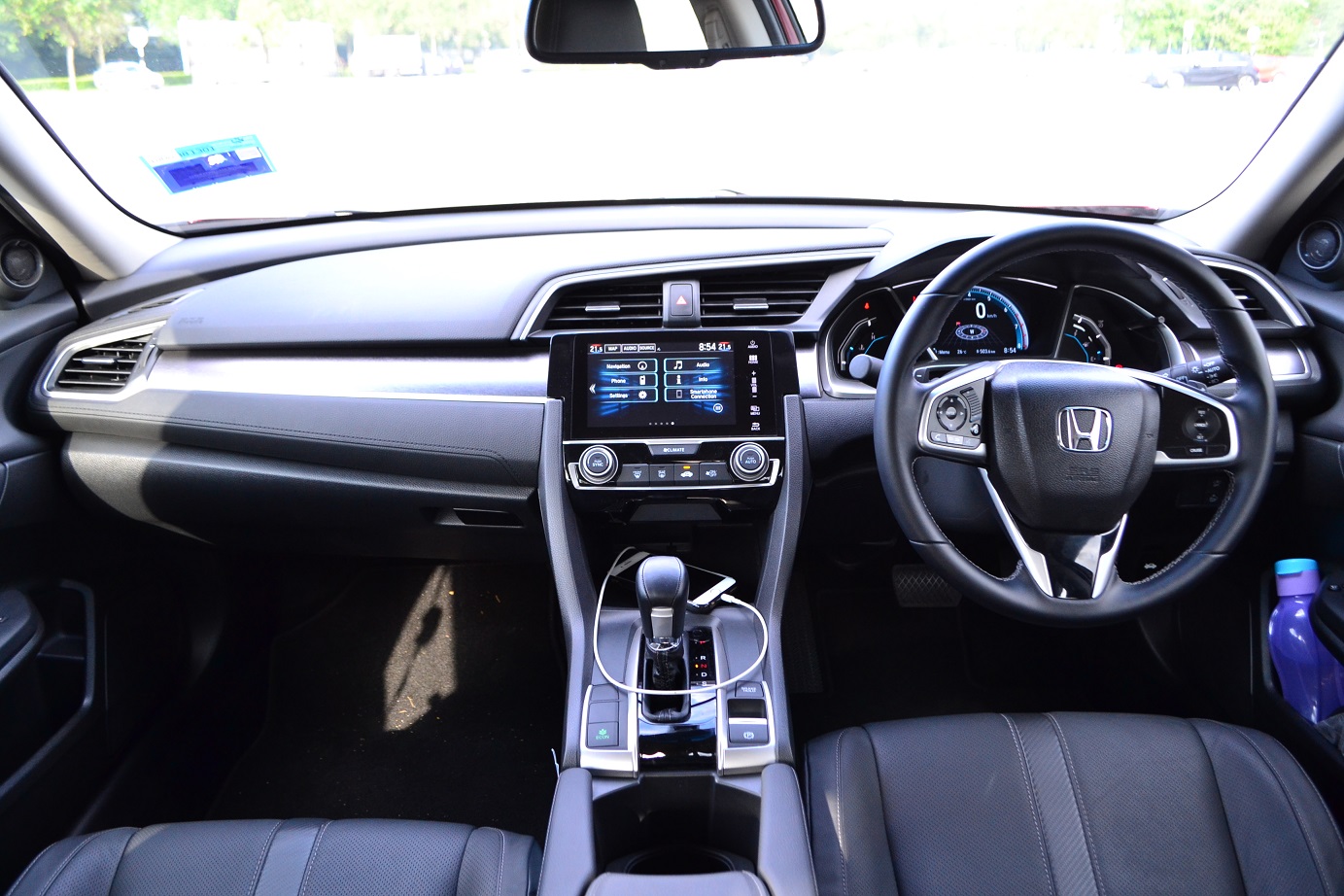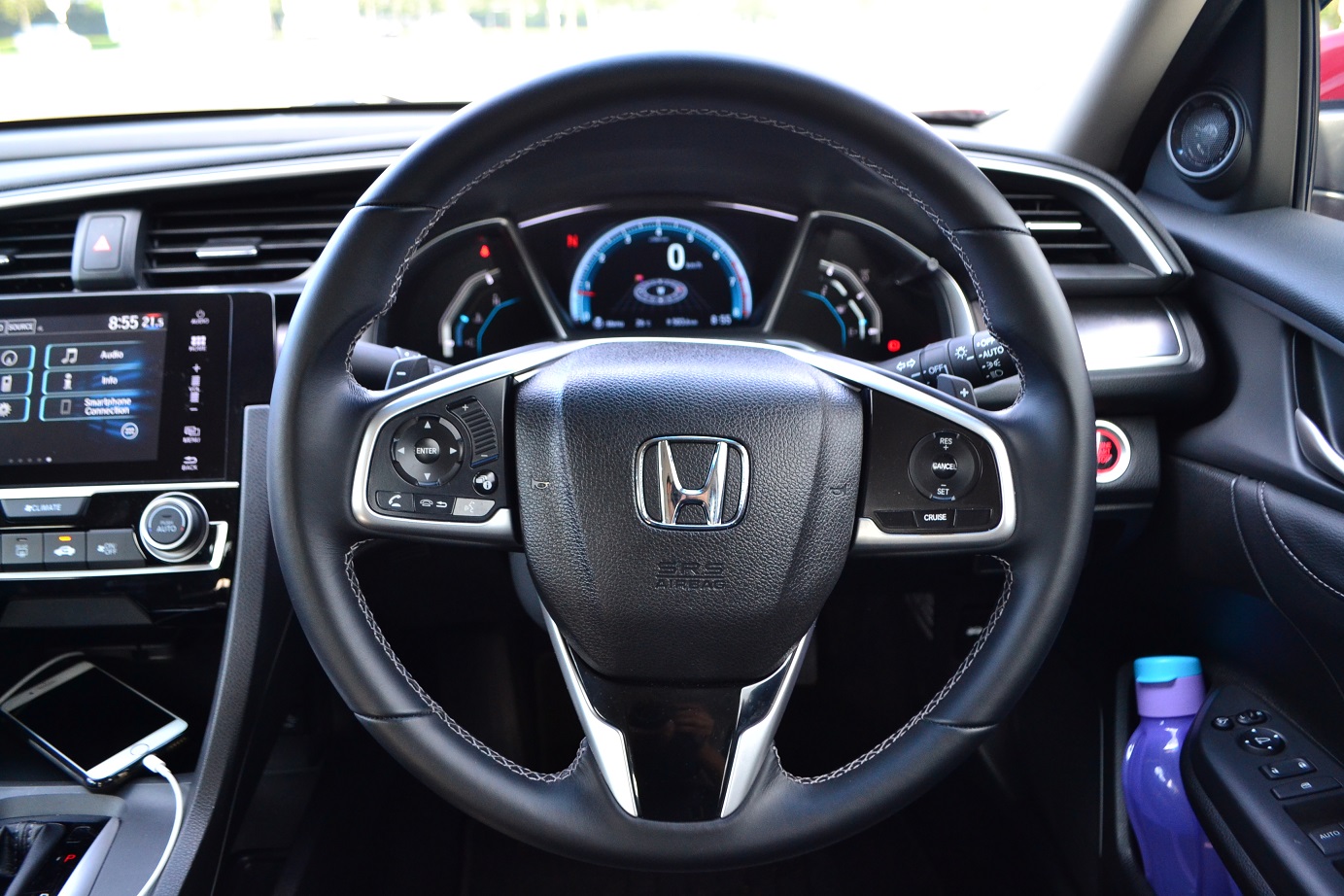 The Civic has always been known to feature a futuristic cabin and the motif is carried over in the 10th gen. Build quality is excellent and as it is with any Honda, ergonomics is flawless. All functions are within easy reach and it feels cozy in here. In the top of the range 1.5 TC-P, you'll find a brushed metal piece running across the dashboard, soft touch plastics and leather all round – all of which adds to the touch of premium to the car.
The leather wrapped steering wheel features paddle shifters behind but most of the time, there's no need to use them as the CVT does an excellent job and maintaining power for you. There are steering mounted buttons and what's particularly interesting is the volume control which isn't just a button; it senses your finger strokes to increase or decrease volume. Sometimes I 'over-stroke' and turned the volume too loud so usually I'll just stick to pressing edge of the volume adjustment to make incremental changes.
The one thing I have against the buttons is they don't offer much tact of feel unlike some continental buttons and this lessens the expensive experience of an otherwise very modern cabin.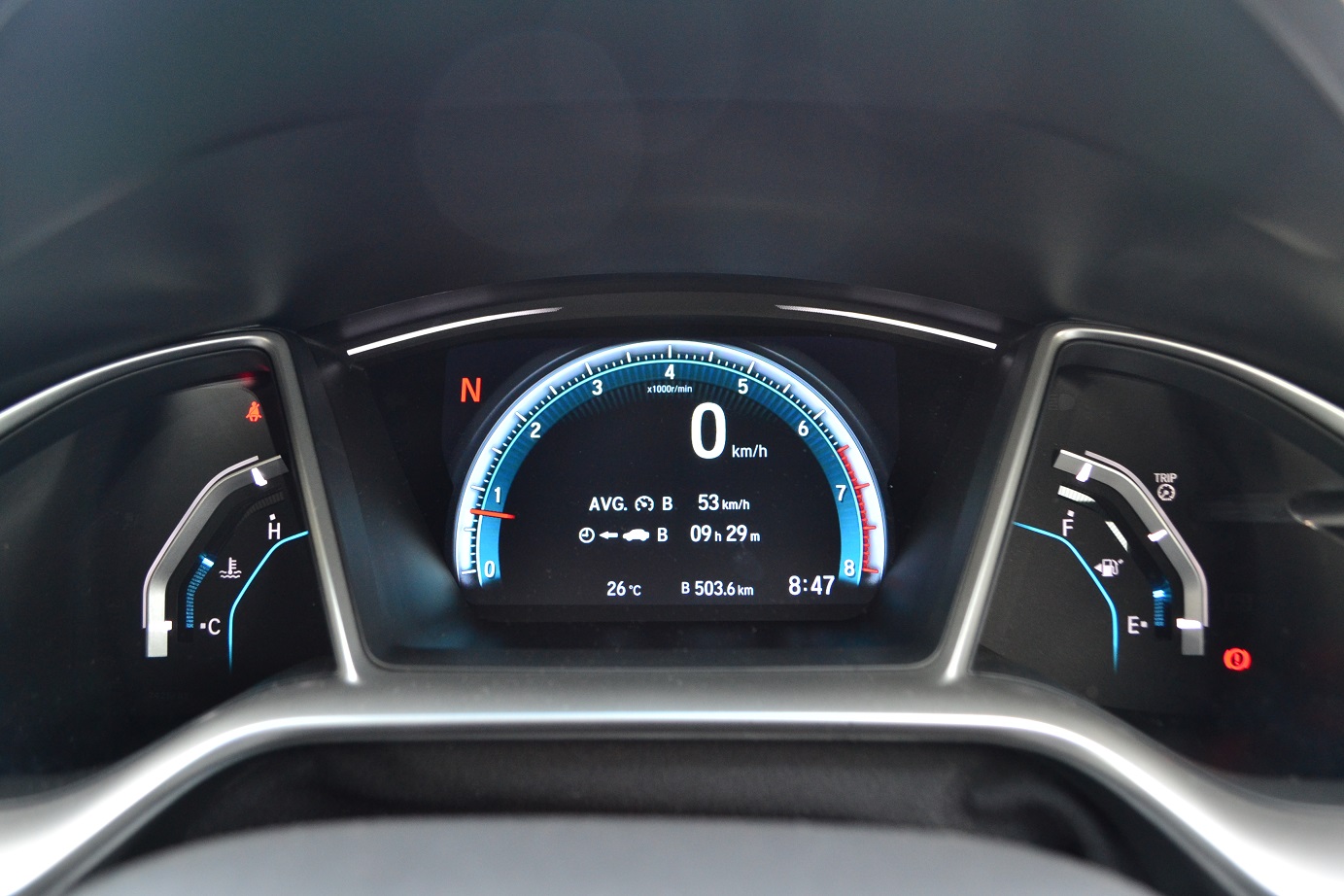 The meters configuration is contemporary and need a short time to get used to. Most prominent is the rev counter with a digital speedo in the middle below it. The amount of information displayed through the MFD is staggering, ranging from trip info to even turbo function. What ever you select, the readout is clear even in the stark afternoon light.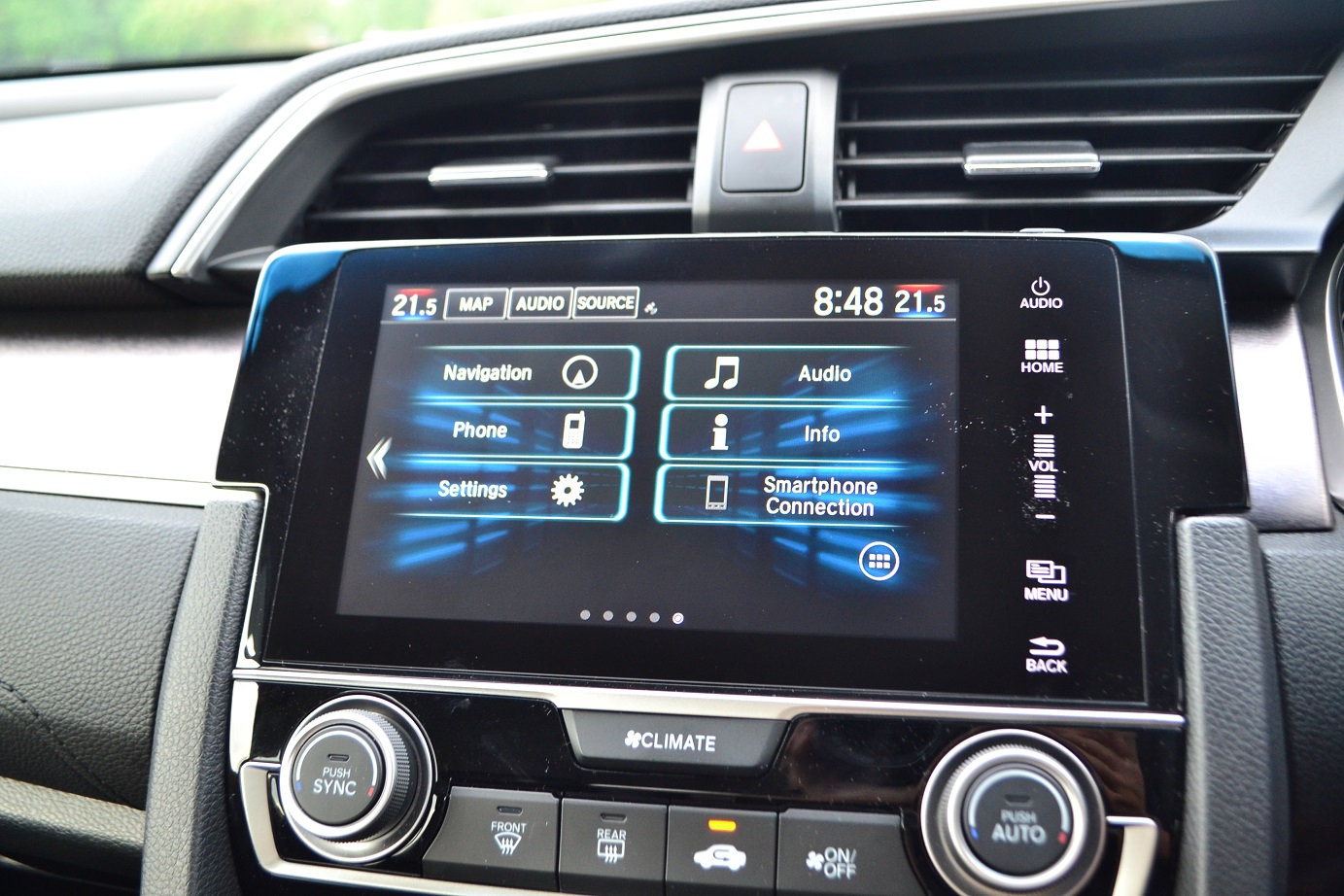 The headunit is a 7″ touchscreen Advanced Display Audio that allows you to control various audio, smartphone, navigation (unique to only the 1.5TC-P) and even climate control. There are no physical buttons when it comes to changing fan speed so it can be a bit challenging to do that when you're driving fast.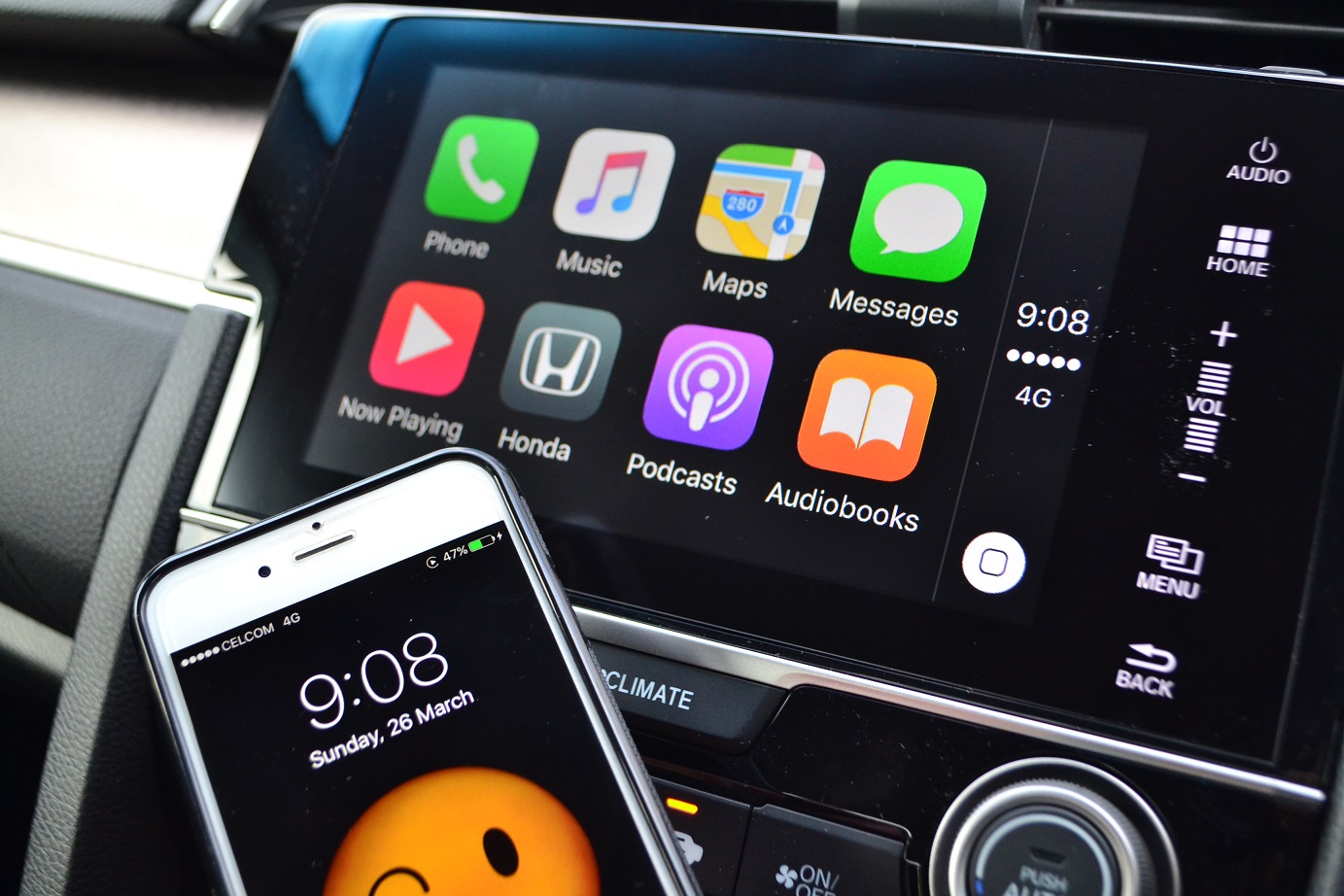 In keeping up with the latest trends, the headunit has Android Auto and Apple Car Play which mirrors some functions of your smartphone to the display. There's been quite a bit of discussion on which is better but since I use only iPhones, I can only comment on the Car Play function. At this stage, Apple's function is limited to only a few apps and without Waze and Youtube, I find myself using it only to listen to my iOS embedded music and phone calls, both of which can be achieved via Bluetooth so it is a bit redundant.
Since Android Auto now allows Waze to display through it, I'm guessing Android would be a better operating system to use for such a feature.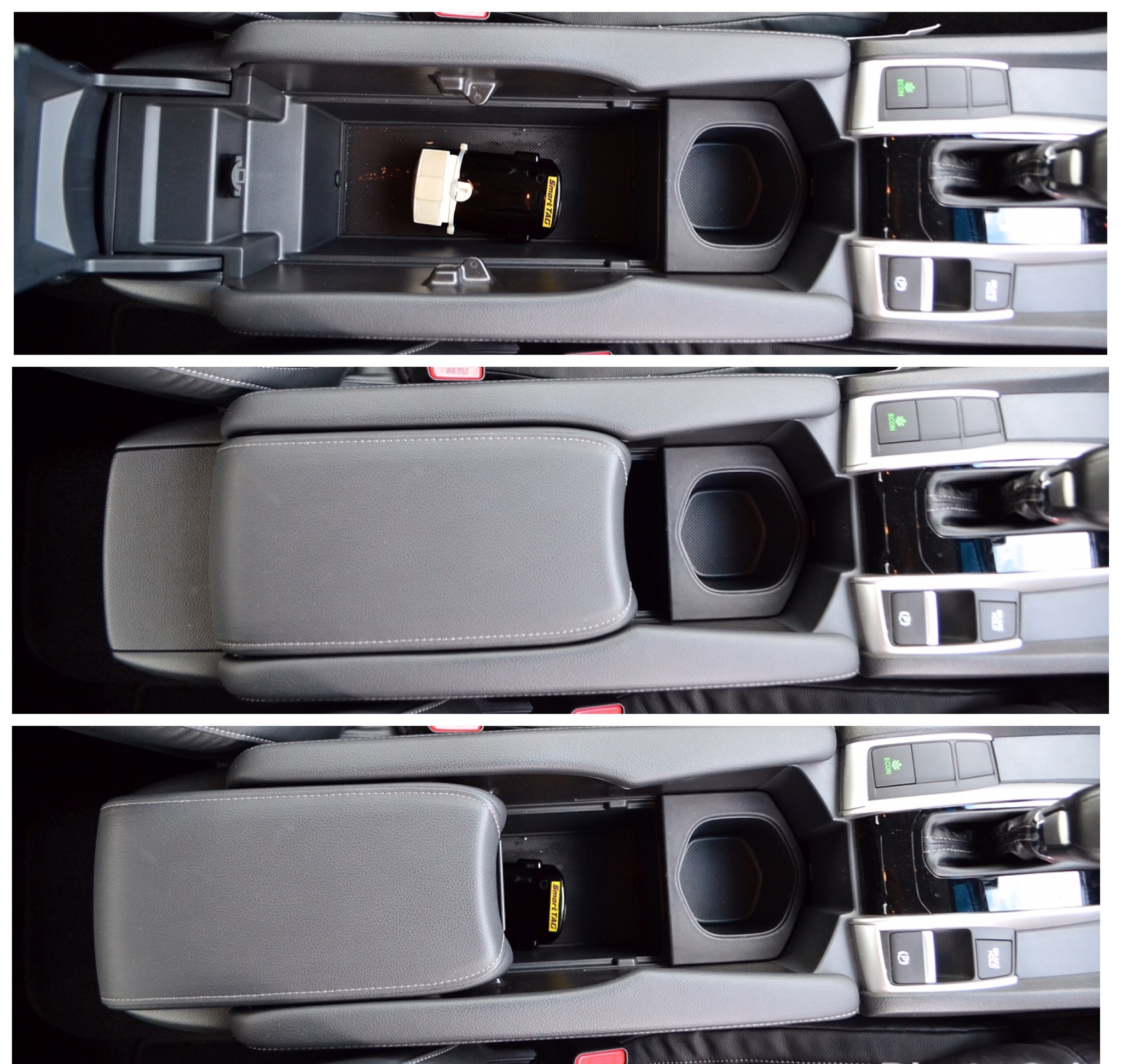 I used to wonder why Honda didn't design a proper compartment instead of a center armrest that doesn't completely isolate the compartment. I was concerned that outsiders may peek in and see sensitive stuffs that I would otherwise prefer hidden away.
After driving it for a few days, I realized how intelligent this design is. The arm rest may not have a locking mechanism in front but when it's slid forward, there's no way anyone can see what's below it due to the high compartment walls. The height of the compartment also allows a deeper recess for slightly bulkier items. Now, if the armrest is fixed to a latch (as we usually see in most other cars), the armrest cannot slide backwards and if you try to lift it from its fully forward position, you may find it awkward to bend your left arm to reach within for something like a Smart Tag. A free sliding arm rest allows you easier access once it's slid back and lifted.
About that 'single' cupholder, you can lift it up to reveal a second cup holder below. The cupholder you took up can be flipped facing inwards and you can now have two holders instead of one.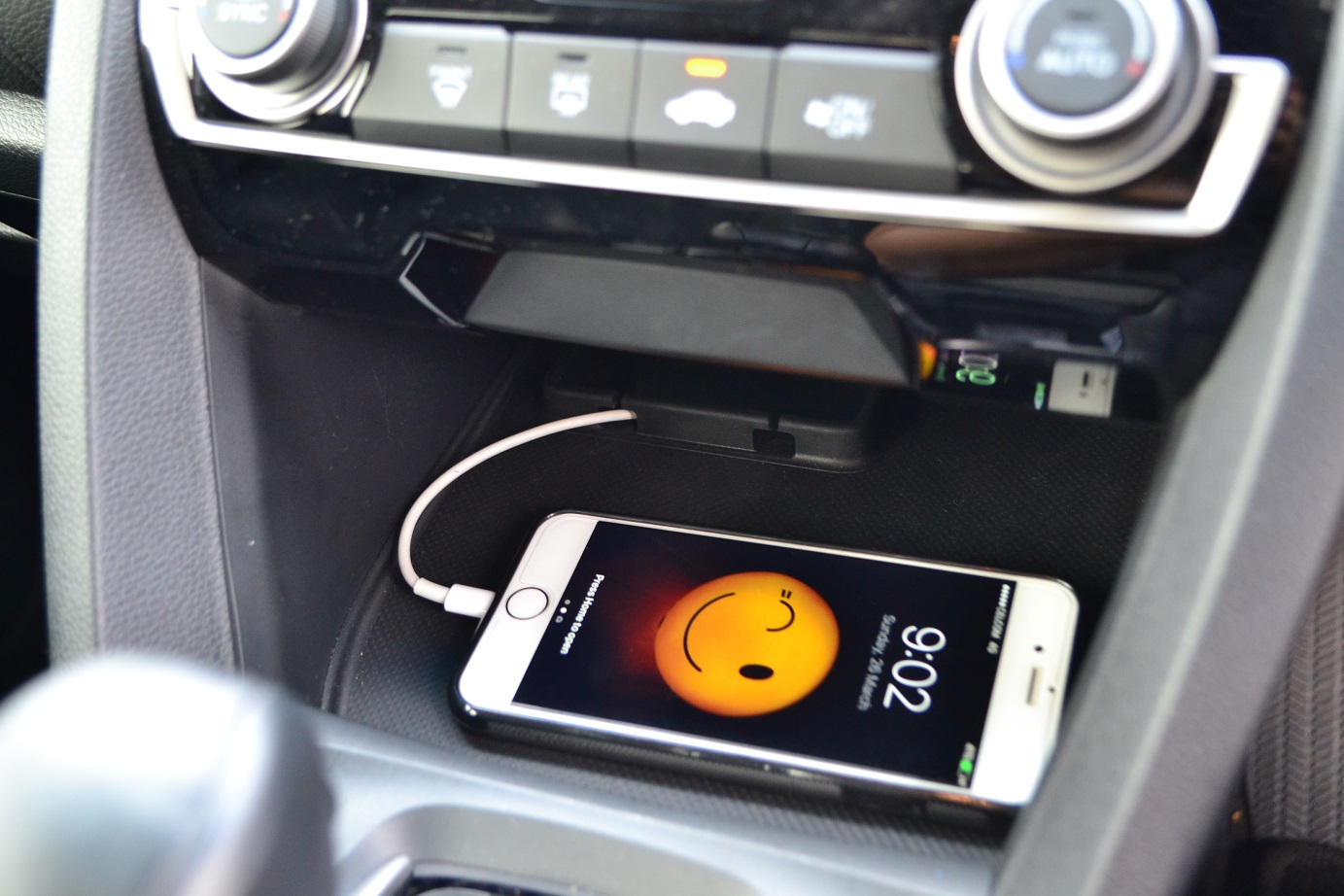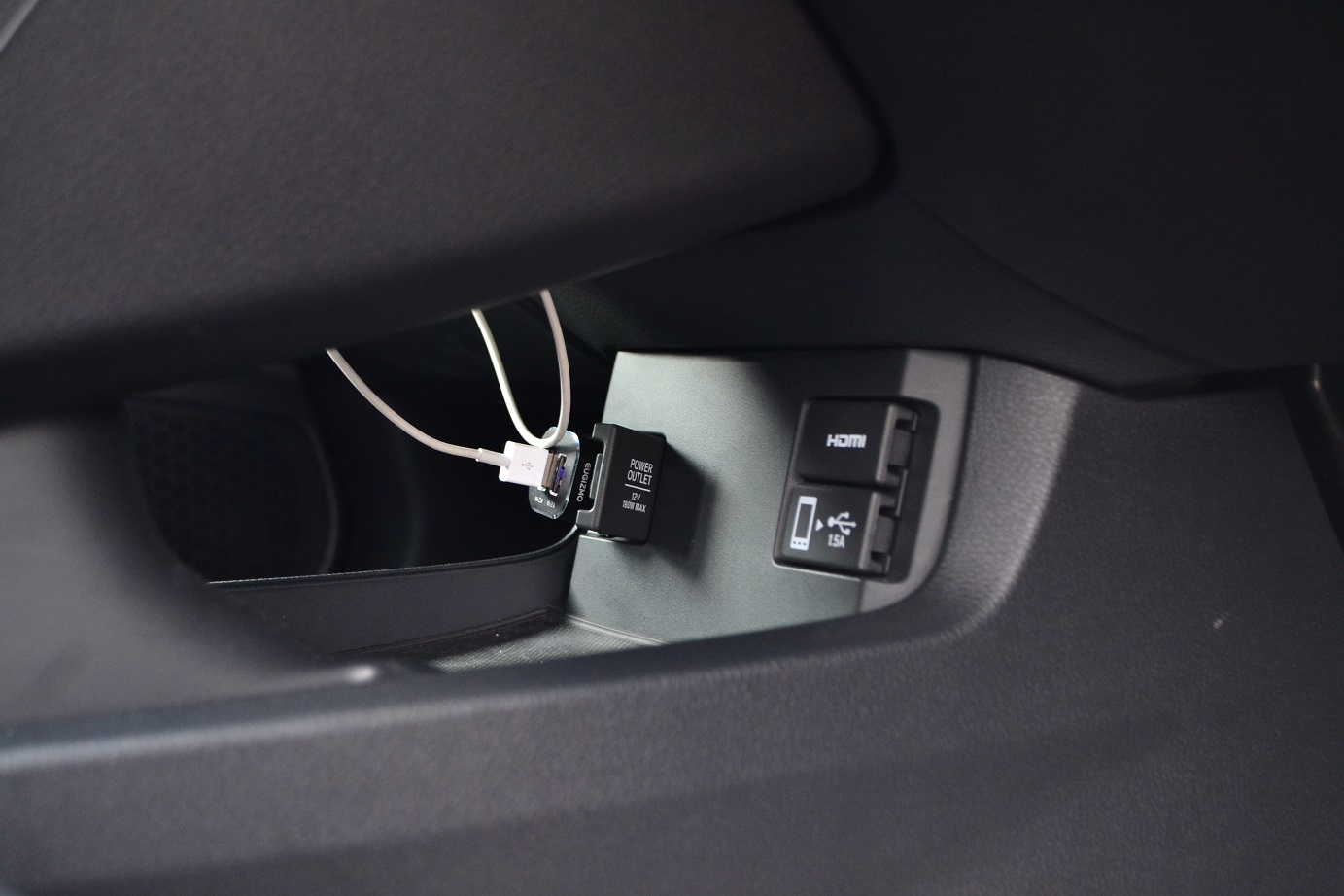 The 12V, HDMI and USB ports can be found below the center stack and I love how Honda made small rubber slots to keep unruly cables at bay.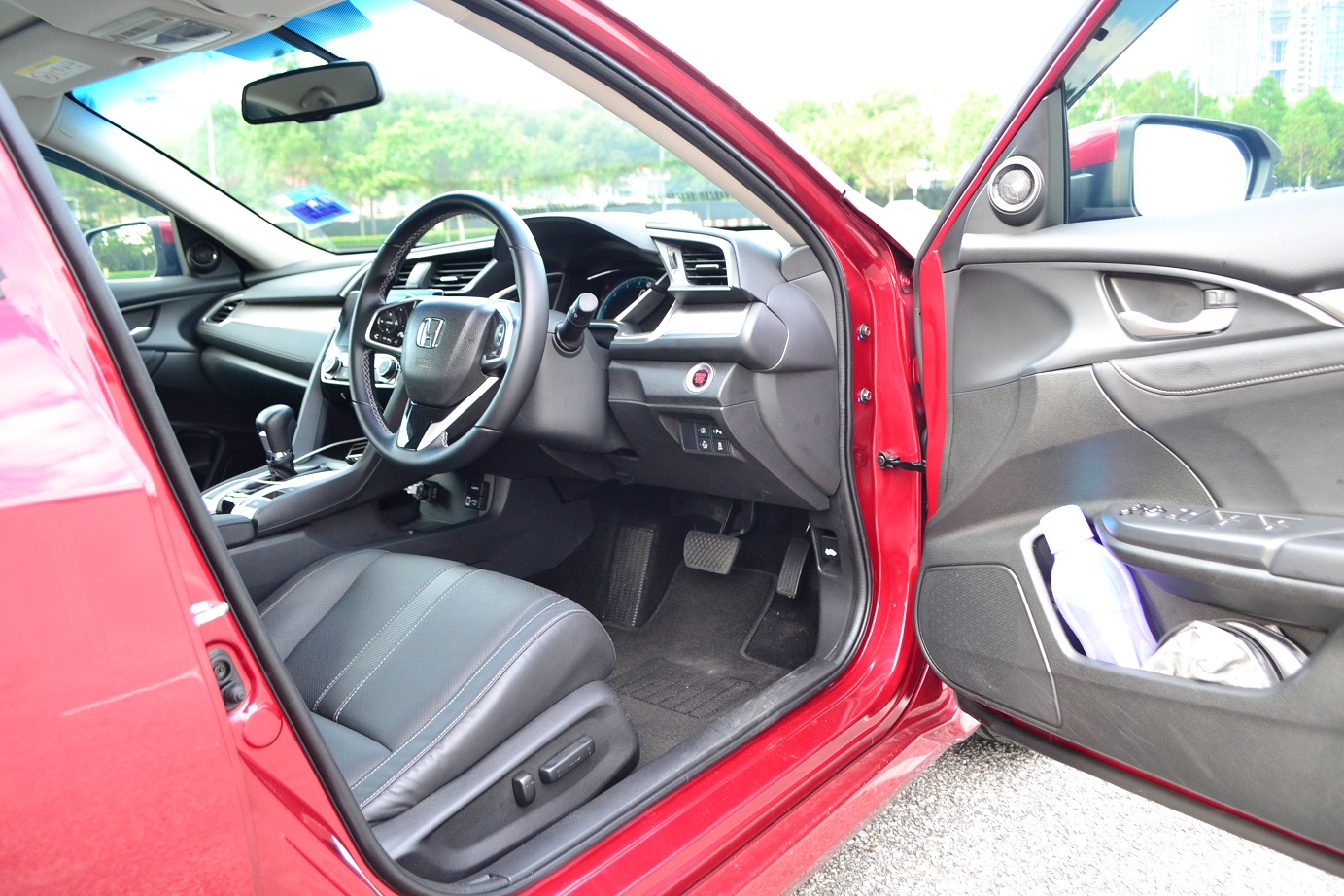 I've always loved Start Stops buttons placed on the right side instead of the left because we're used to the key slot being on the right side and it also prevents any chance of itchy children fingers from fiddling with it if it was placed on the left.
The Civic is one of those few vehicles sold today with Remove Engine Start – a feature where you can start the engine via remote. Doing so has two benefits;-
Warm up the engine in the morning before driving off
Cool the cabin down with the the air conditioning switched on when the engine starts.
While this is great if you park in the hot afternoon sun, it's less useful if you're living in a condominium or work in a high rise building and the car is not within remote range.
Another great convenience is the car automatically locks itself when you walk away from it.
All Civic variants get 8-way driver power seat and it supports pretty well.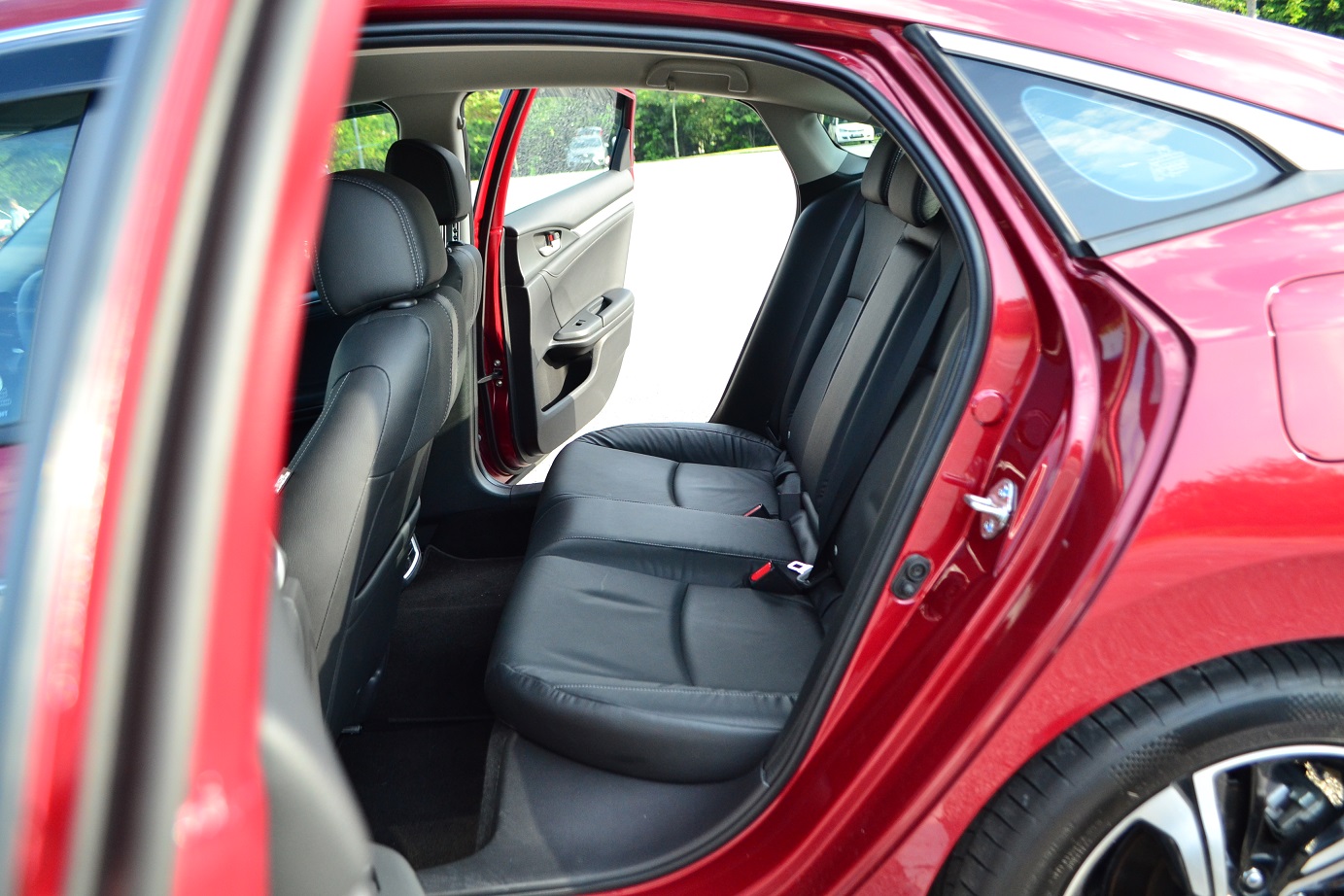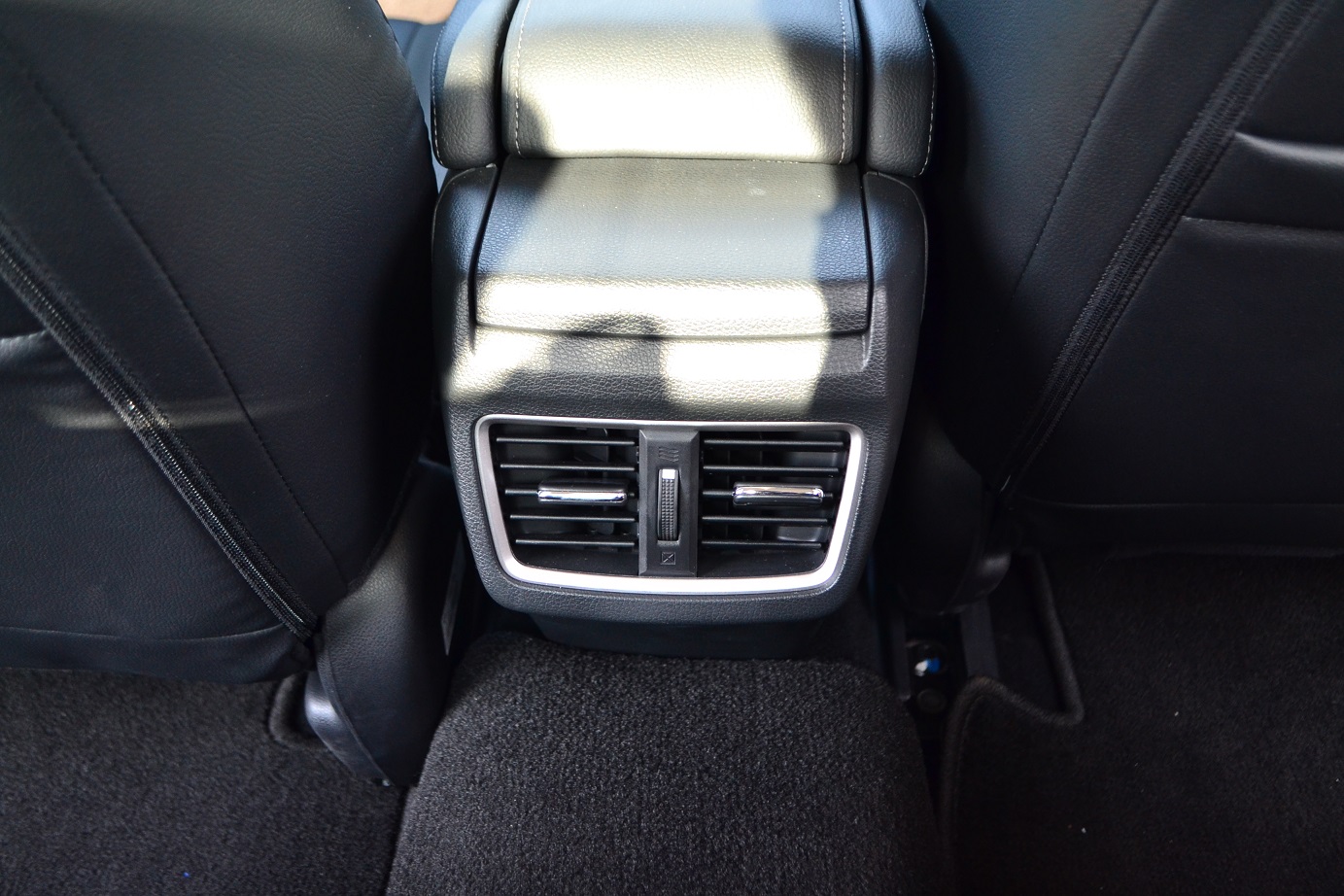 It may be a C-segment but rear legroom is good while only passengers above 175cm would have headroom issues. If you're looking for a car with sufficient room for kids to grow behind, the Civic would serve well. More so when it has rear air conditioning vents to help cool rear passengers down.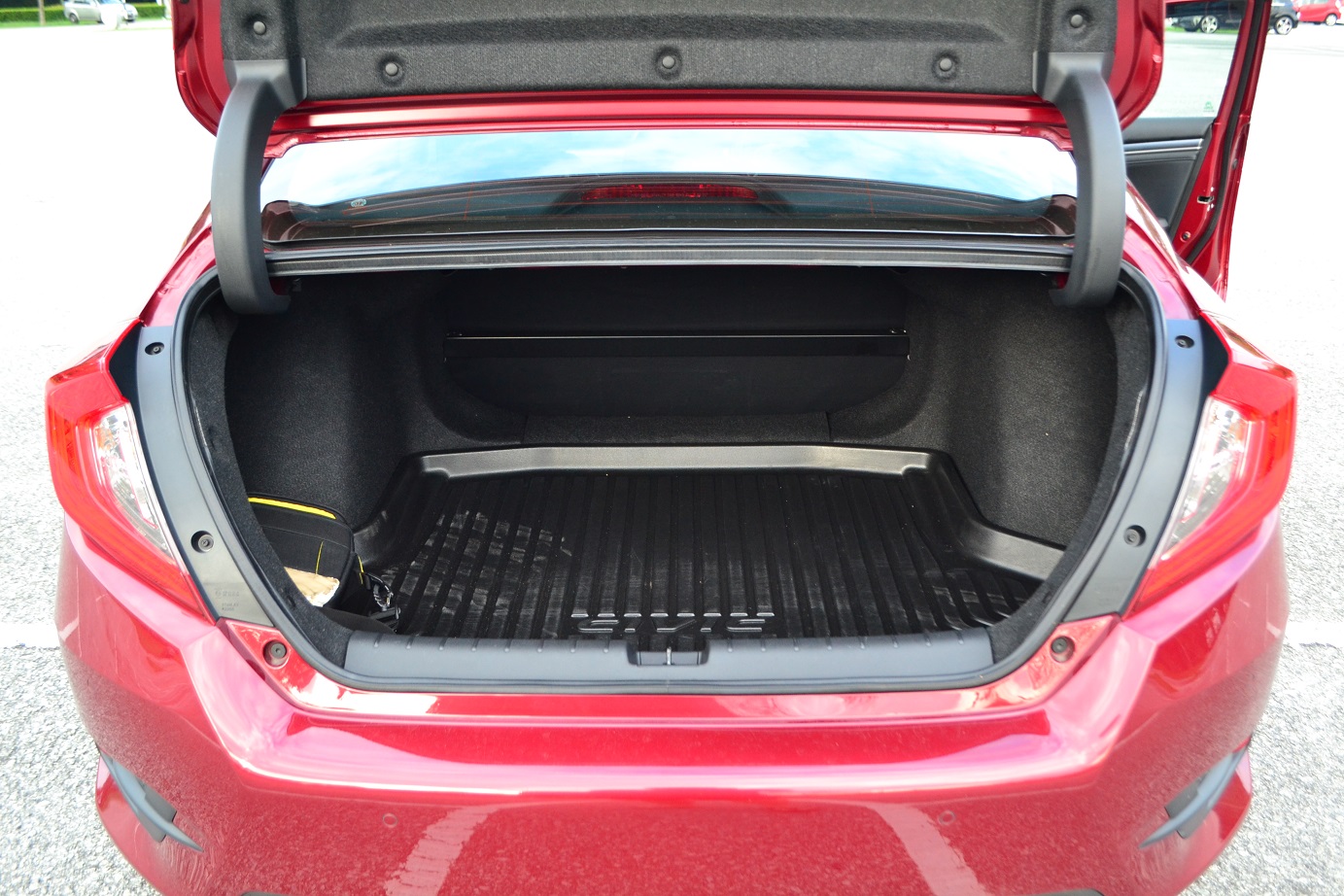 One drawback of the Civic is the rear seats cannot be folded so 519litres is all you'll get at the back here. The black crossbar you see is partially responsible for the dynamic driving experience as it stiffens that section of the frame but at the cost of sacrificing the folding function. At first I had my reservations but after buying a couple of large items (including a 40″ TV), turns out my concerns were unfounded. The wide aperture and boot shape makes loading a breeze.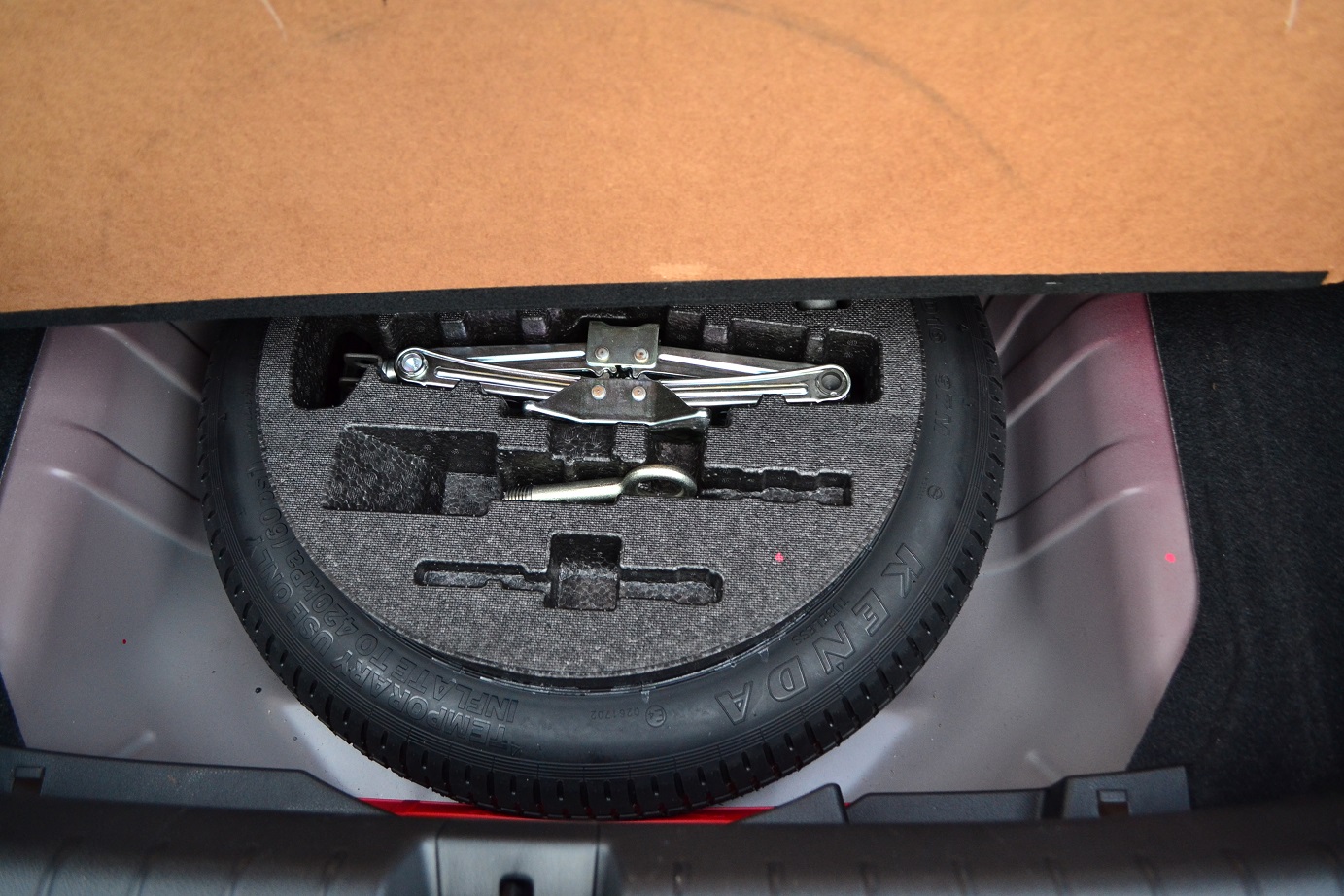 Below the boot floor is a space saver tire.
Safety
Safety is a key aspect that won Honda it's number one position beating Toyota and the Civic features full active and passive safety features across all of its variants. You'll get
Dual front airbags
Side airbags
Side curtain airbags (total 6 airbags)
Front seatbelt 3-point ELR
Rear seatbelt 3-point ELR x 3
Rear seat ISOFIX
VSA
ABS
EBD
Auto Brake Hold
BA
Hill Start Assist
Emergency Stop Signal
4 corner reverse sensor
Mult-angle rearview camera
Security alarm with immobilizer
Ultrasonic sensor
Tilt sensor
Specifications
The 1.5TC-P as tested here has the following features;-
Exterior
LED Headlights
Auto headlights
LED Daytime Running Lights
LED front fog lights
Side mirrors with turning lights
Chrome outer door handle
Interior
Remote engine start
Walk away auto lock
Smart entry with push start button
Paddle shift
Cruise Control
ECON button
Full color LCD meter
Dual zone full automatic air conditioning
Touch panel A/C control
Rear A/C ventilation
Auto dim rearview mirror
3-spoke leather steering wheel
Black leather upholstery
Premium interior garnish
8-way driver power seat
7″ Advanced Display Audio
Navigation
MP3/iPod
2 USB/HDMI
Hands-free telephone with voice recognition
8-speaker
Ownership
The Honda Civic 1.5TC-P retails for RM131,880 OTR excluding insurance and is available in Lunar Silver Metallic, White Orchid Pearl, Modern Steel Metallic, Dark Ruby Red Pearl (as seen here) and Crystak Black Pearl. The Civic comes with a 5-years unlimited mileage warranty and has 5-times free labor service within 100,000km or 5-years whichever comes first. The service interval is once every 10,000km.
Is this Civic worth buying?
To satisfy Malaysian buyers, the car must have
Style
Power
Space
Practicality
Reliability
Some might say resale value and after sales service too.
The Civic ticks all the boxes and I think the 60% market share in the C-segment market confirms what we all already know.
You can't go wrong buying a Civic.