The wait is finally over! Honda Malaysia (or the Company) today officially launched the All-New Civic Type R, the most powerful Honda model ever to be introduced in Malaysia. This Honda hot hatch was crowned 'Champion of Champions' title for having successfully set a new benchmark lap time record of 7 minutes 43.80 seconds at the Nurburgring Circuit in Germany in April 2017.
At the launch ceremony being held at Malaysia Autoshow 2017, Managing Director and Chief Executive Officer of Honda Malaysia, Mr Toichi Ishiyama said, "At Honda, we are committed to offer products that are of high value and also advanced in technology to provide joy to our customers. But we have also taken pride in ensuring we retain the core fundamental value in all our products which embodies the elements of 'Fun to Drive.'
"The All-New Civic Type R is a global model that not only carries the most advanced of automobile technology, but also expresses Honda's Racing Spirit & 'Fun to Drive' DNA. This is what makes Honda unique – we strive to ensure all our models provide the Joy of Driving to our customers," added Mr. Ishiyama.
The Type R is Honda's iconic racing and sports model whose name and reputation is almost cult-like. The Type R has built quite a reputation over the last 25 years since the model was first introduced in 1992. Its development characteristic has always been dynamic performance and mechanically simple in order to achieve best performance both on the road and on the race track.
Design – Key Features
One look and you'll know the Type R is fully devoted to racing perfection. Designed as a hot hatch with low and wide stance, the All-New Civic Type R was developed on the Honda Civic Hatchback platform with high rigidity body frame.
red H badge
3 asymmetric exhaust pipes
black grille
vertical air curtains
bonnet with air vent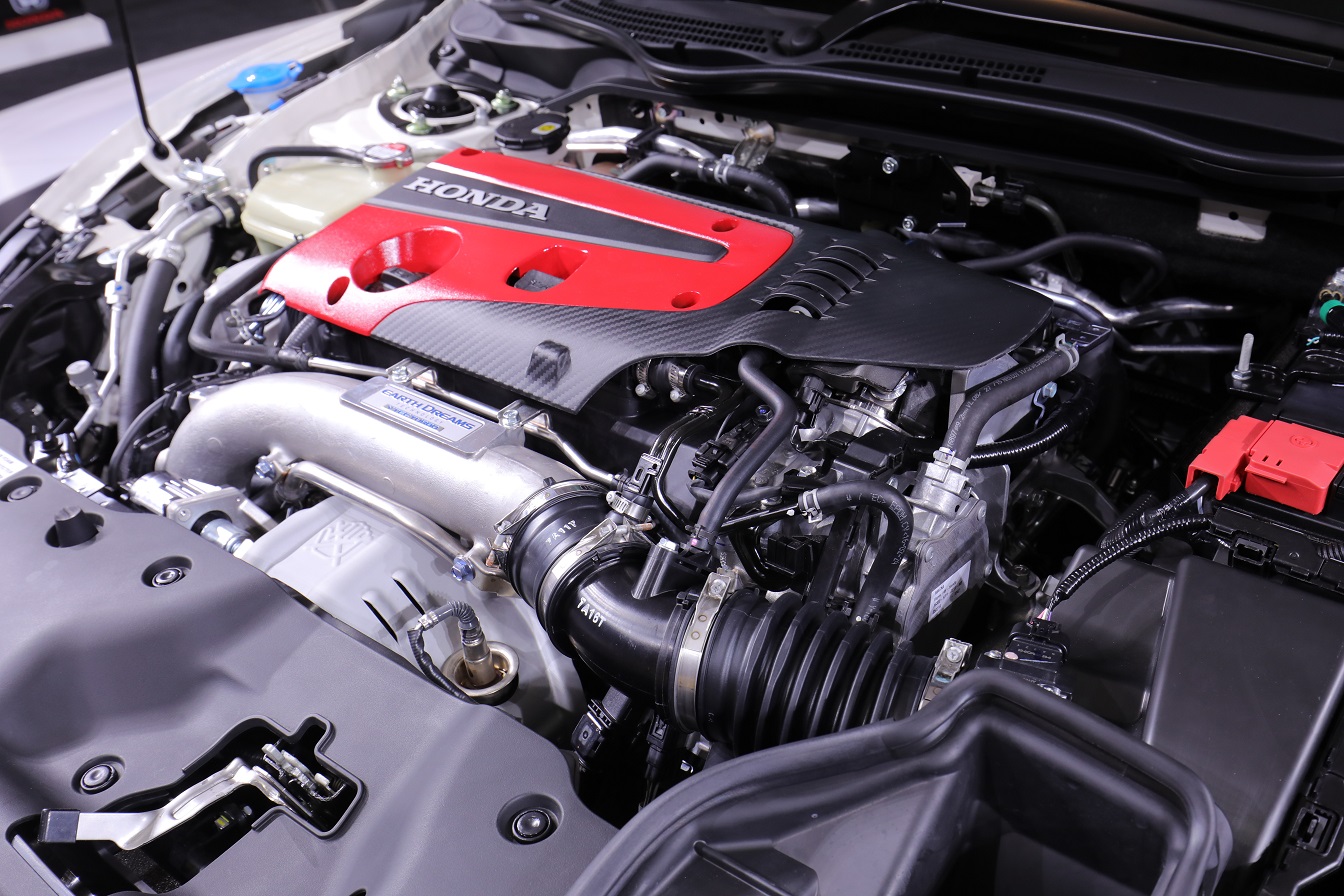 Performance – Key Features
Engine:  2.0L VTEC Turbocharged engine
Max power: 310PS @ 6,500rpm
Max torque: 400Nm @ 2,500 – 4,500rpm
Transmission: 6-Speed Manual Transmission
0-100km/h: 5.7 seconds
Top speed: 272km/h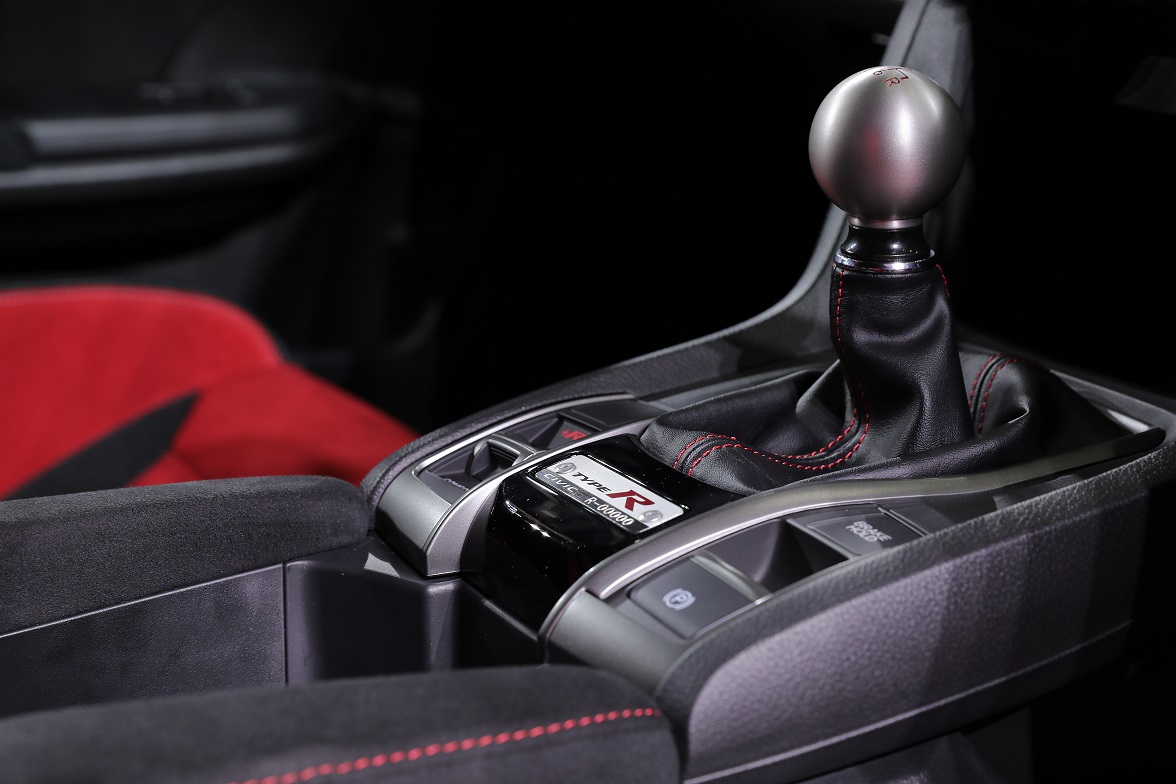 Ride and Handling – Key Features
3-Way Driving Mode controls the Adaptive Damper System (ADS), Drive-by-Wire throttle (DBW), Electronic Power Steering (EPS), Vehicle Stability Assist (VSA), traction and brake system. The COMFORT, SPORT and +R modes provide drivers and car enthusiasts with both the race car-like performance and the desired comfort that is required as a daily commute car.
soft-touch switchgear designed to deliver high-quality feel and positive action.
3 types of Meter Display that changes based on the selected mode to offer three distinct looks as well as to indicate Throttle Response and Brake Input, Turbo Boost Meter, REV Indicator, G-Meter Display and Lap Time depending on which drive mode has been selected using the console-mounted switch.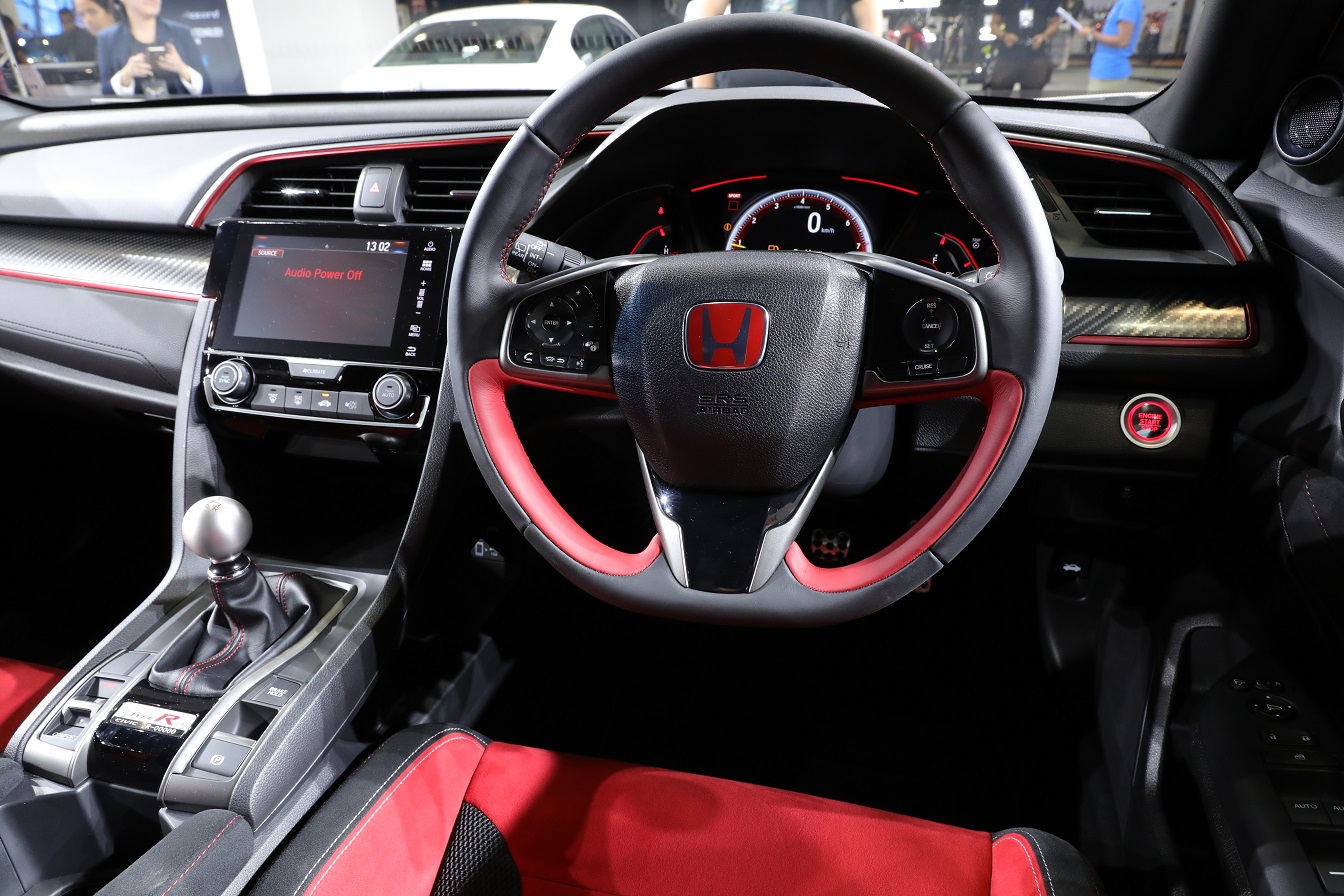 Safety – Key Features
Vehicle Stability Assist (VSA),
Anti-Lock Braking System (ABS),
Traction Control,
Electronic Brake Distribution (EBD)
Dynamic Guidelines
ISO Fix
6 Airbags.
Ownership and Maintenance
The All-New Civic Type R is an import model from Honda's plant in Swindon, United Kingdom while the engine is being produced in Anna, Ohio (Honda of America Manufacturing Inc). The warranty for the All-New Civic Type R is 5 years with unlimited mileage at 10,000km service intervals at any of the 20 authorized Honda Sport Dealer nationwide.
The All-New Civic Type R will be offered in the exclusive Championship White colour and is priced at RM320,000 (excluding insurance).