"Success is not final, failure is not fatal: it is the courage to continue that counts." – Winston Churchill
I find that quote to be apt in describing the ups and downs of Volkswagen Malaysia. From a high of 13,003 units sold in 2012, VW's sales numbers dropped to 6,048 units in 2016. If it wasn't for the Firesale they did between March and April of that helped them sell older stock, the 2016 sales number may be closer to 4,500 units, give or take a few hundred units.
I believe I've written enough about the reasons why this happened that I don't need reiterate here. The decline didn't happen in just one year; it's the culmination of a few years of poor customer management that eroded the confidence associated with the brand. Suffice to say the public has made its position clear by bringing their business elsewhere and this is probably the most effective method in motivating the brand to improve.
In September 2016, Volkswagen Malaysia underwent a restructuring exercise that saw Volkswagen Passenger Cars Malaysia (VPCM) taking over marketing, sales and distribution of VW brand from Volkswagen Group Malaysia (VGM) and 2017 was VPCM's first full year management of the brand.
We all know 2017 wasn't an easy year for the automotive sector, more so for the VW brand here in Malaysia;-
Second year of Total Industry Volume decline (from 666,677 in 2015 to 576,635 units in 2017)
Buying sentiments are low due to rising cost of living & stricter hire purchase loan requirements
The VW brand confidence is remains arguably poorer compared to its peak in 2012.
There are still doubts on whether mechatronic, clutch and other component issues are resolved
The second hand market was still reeling from the drop in second hand value due to 2016's Firesale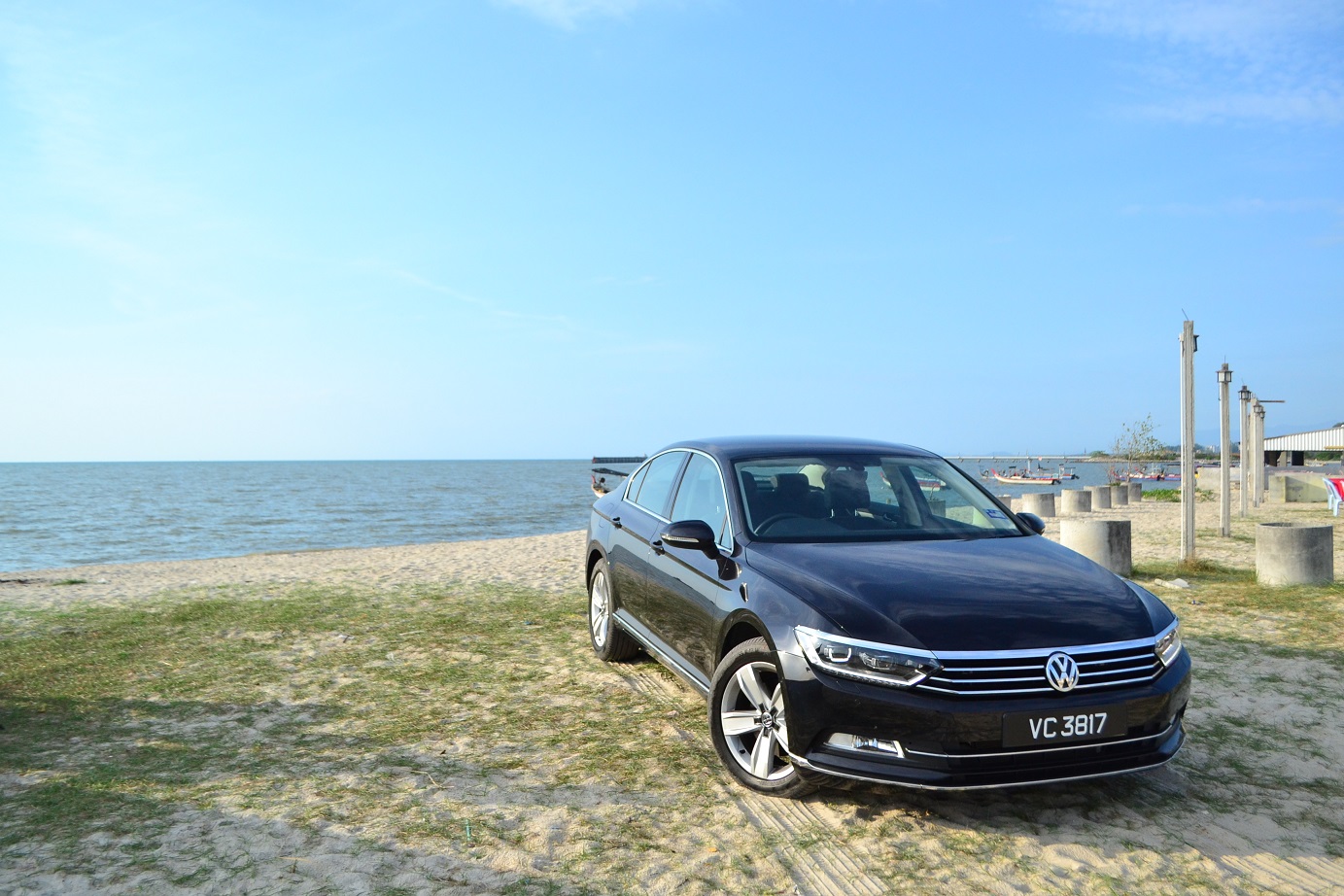 One of the few good things that worked in VPCM's favor compared to VGM was that it has exhausted it's supply of older inventory and this has cleared the way for the launch of the Jetta Facelift and Passat B8. Nevertheless, in 2017, they only launched one new model and even then, there were delays in the delivery of some of the variants, resulting in some order cancellations.
If this was a game, you could say VPCM started the stage with the difficulty mode set to Extreme.
So 2017 was the first full year of VPCM taking ownership of the brand. Let's review what they've done in 2017;-
Various promotions throughout 2017
Volkswagen Fest in Setia Alam
Engaging artists to capture various perspective of their vehicles
Advertisement in cinemas
Launch Volkswagen Automotive Academy
Online shopping with Lazada
The result?
Not too bad.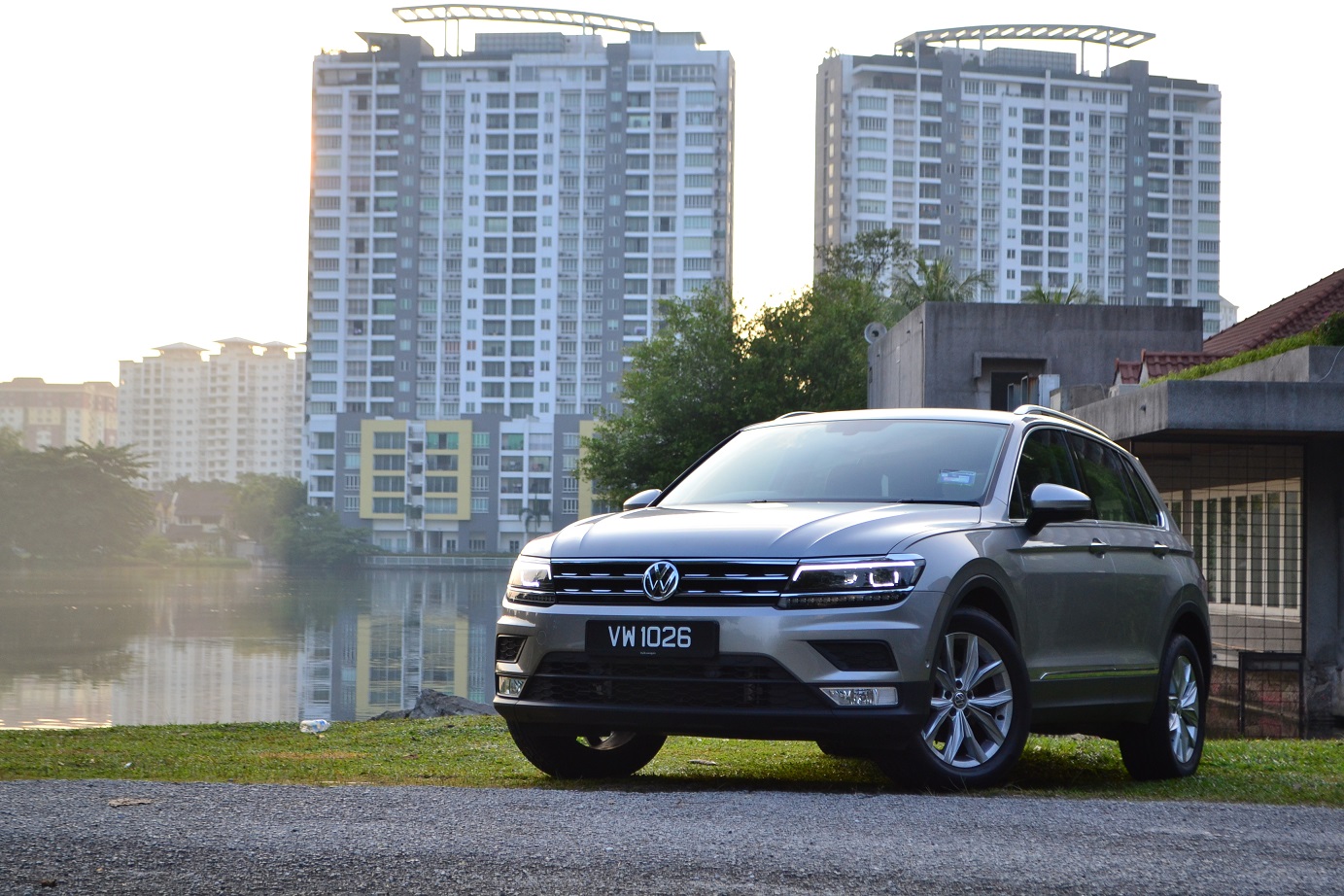 In spite of all the challenges, VPCM sold a total of 6,536 units in 2017.
Now, they say it's a modest growth of 8.1% but if we were to remove the Firesale result of 2016, this is a significant increase. Does this mean VW is all well and good now? No, but it is a strong indication that they're on track towards restoring their brand to their former glory. They still have quite a way to go but during the one year of stewardship, VPCM has made valuable contributions towards VW owners. Among those are;-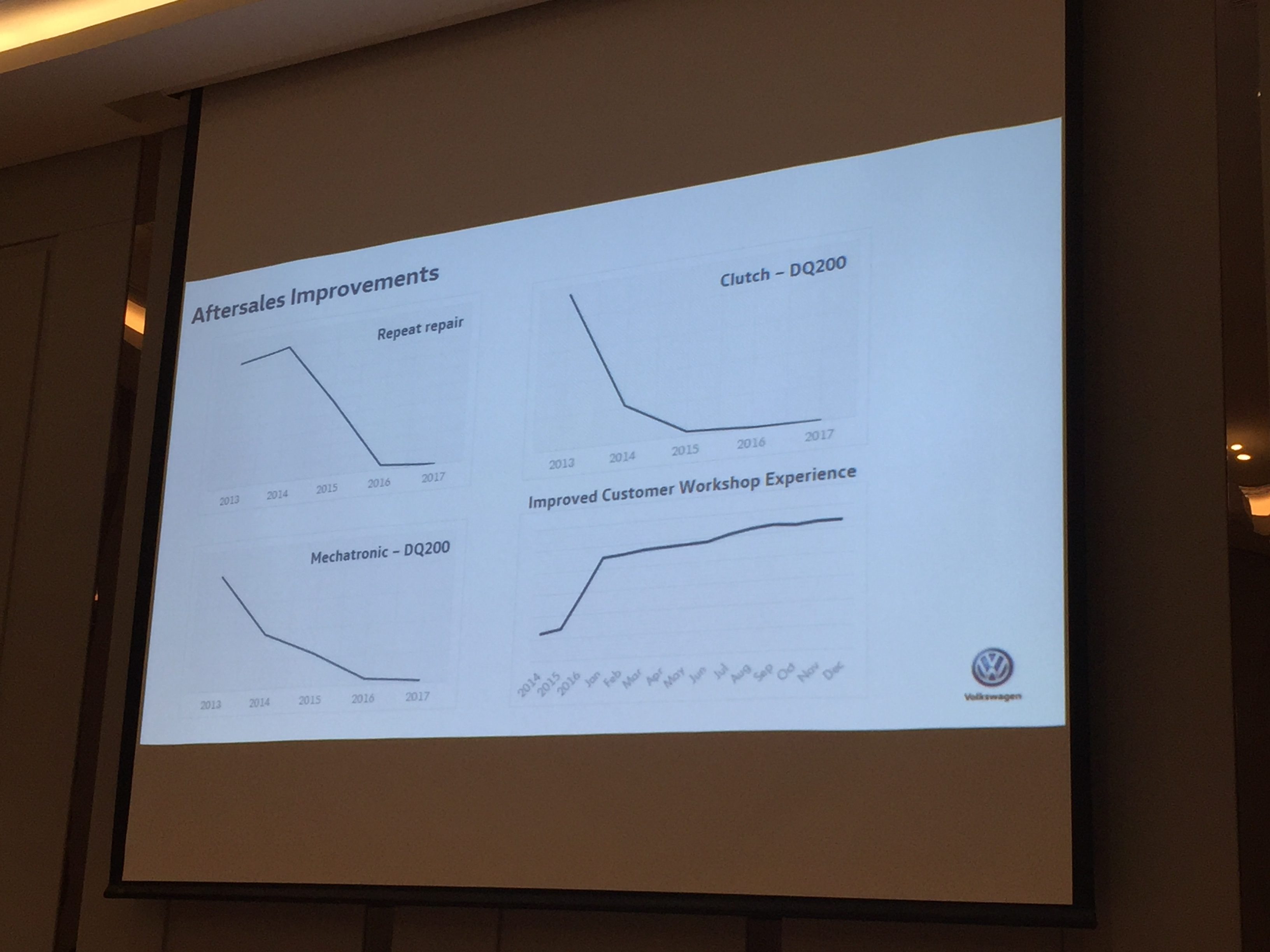 Issues are resolved in one single visit instead of multiple visits to fix the same problem. The Repeat repair chart above shows significant decrease in the number vehicles that require a second visit to fix the same problem.
premature failure of the DQ200 7-speed dry clutch clutch plate has been resolved. The Clutch chart reveals negligible number of clutch claims since 2015 while vehicles from 2015 onward did not require any replacement since they're equipped with the improved clutch plate.
premature failure of the mechatronic has been resolved. I asked why does the Mechatronic chart shows there are still claims in 2016 to which Deenan Nadar, Director of After Sales replied there are older cars that has not been replaced with the improved mechatronic module. Those that has changed (like myself) does not have any mechatronic issue, so long as the part replacement process is done according to specifications. Furthermore, all DQ200 equipped models from 2015 onward does not exhibit any symptom of mechatronic failure.
Note: I've done a video on how the mechatronic has been improved and you can watch it HERE.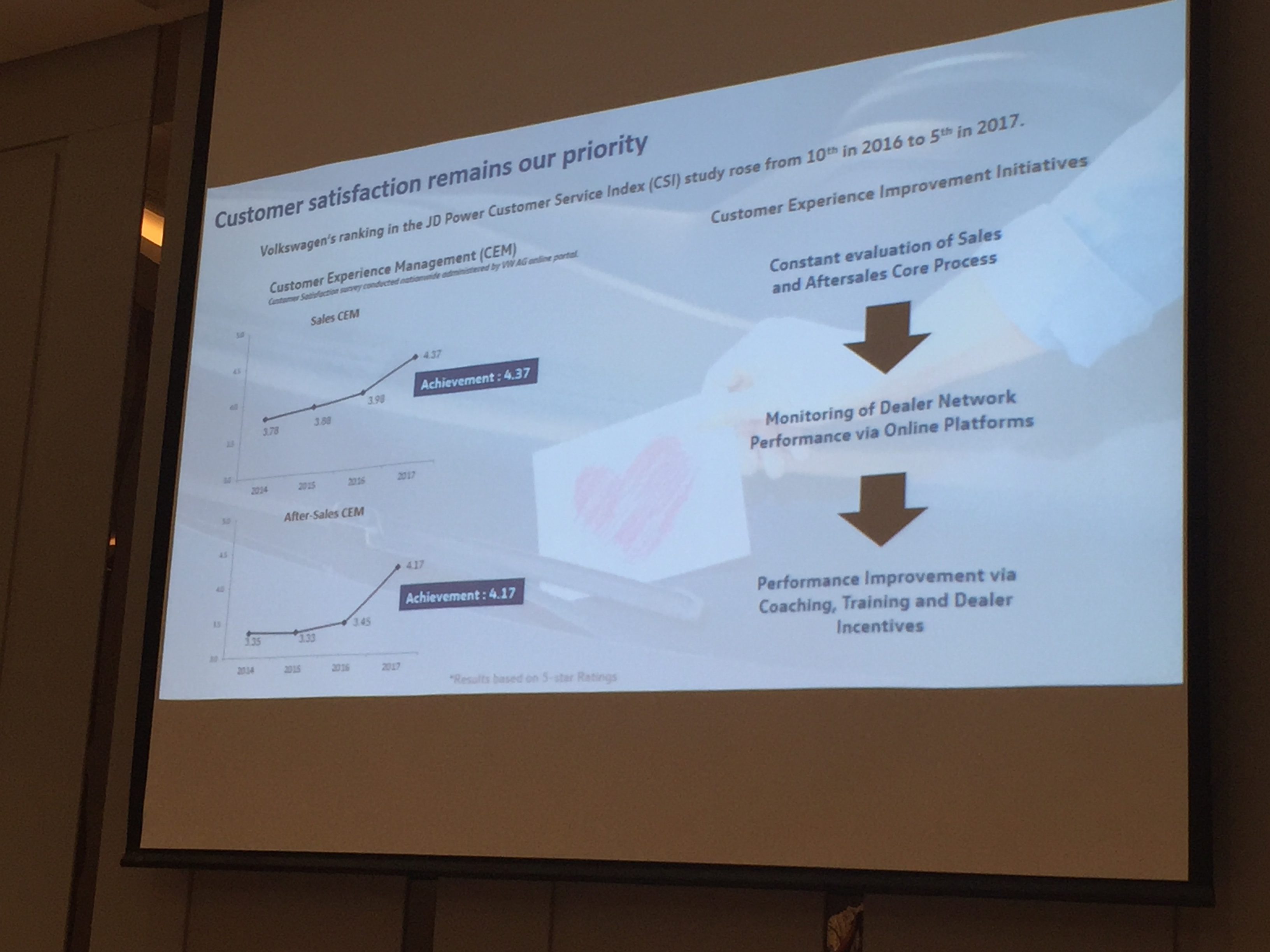 So although on the surface we see VPCM running lots of sales campaign on Facebook and various media outlets, it is cleaning up its after sales act which was a major catalyst in bringing down it's brand equity. This is a an important point to remember because this is the fundamental difference between VPCM and its predecessor, VGM.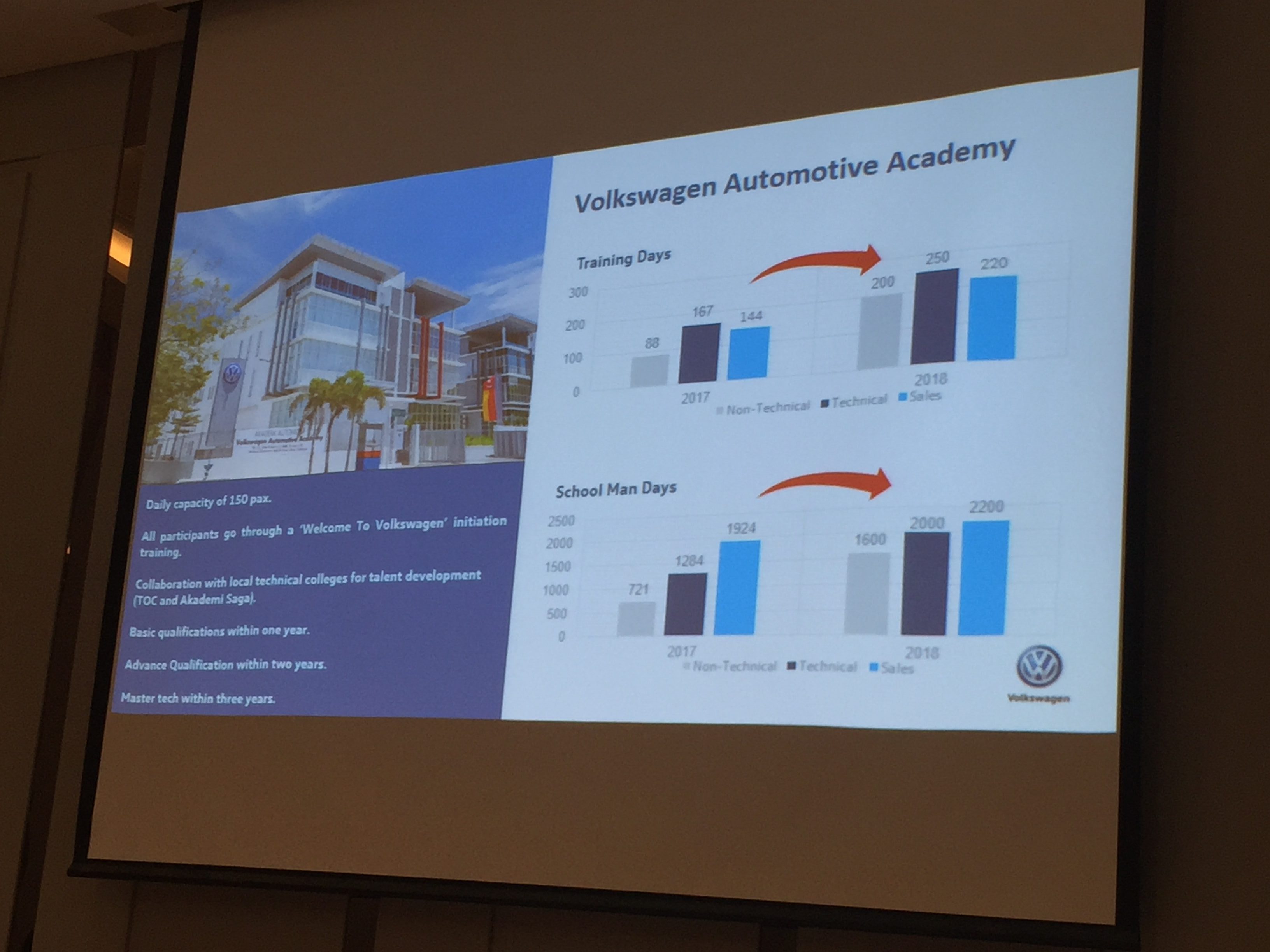 Aside from ensuring parts are more durable now, VPCM is shoring up on its sales and after sales front liners via training in the Volkswagen Automotive Academy. Capable of hosting up to 150pax at any given time, the Academy provides a conducive out-of-office training on both hardware as well as soft skills and they have a fully functional workshop with 4 service bays and two technical service centre. This will ensure consistent quality of sales and after sales personnel.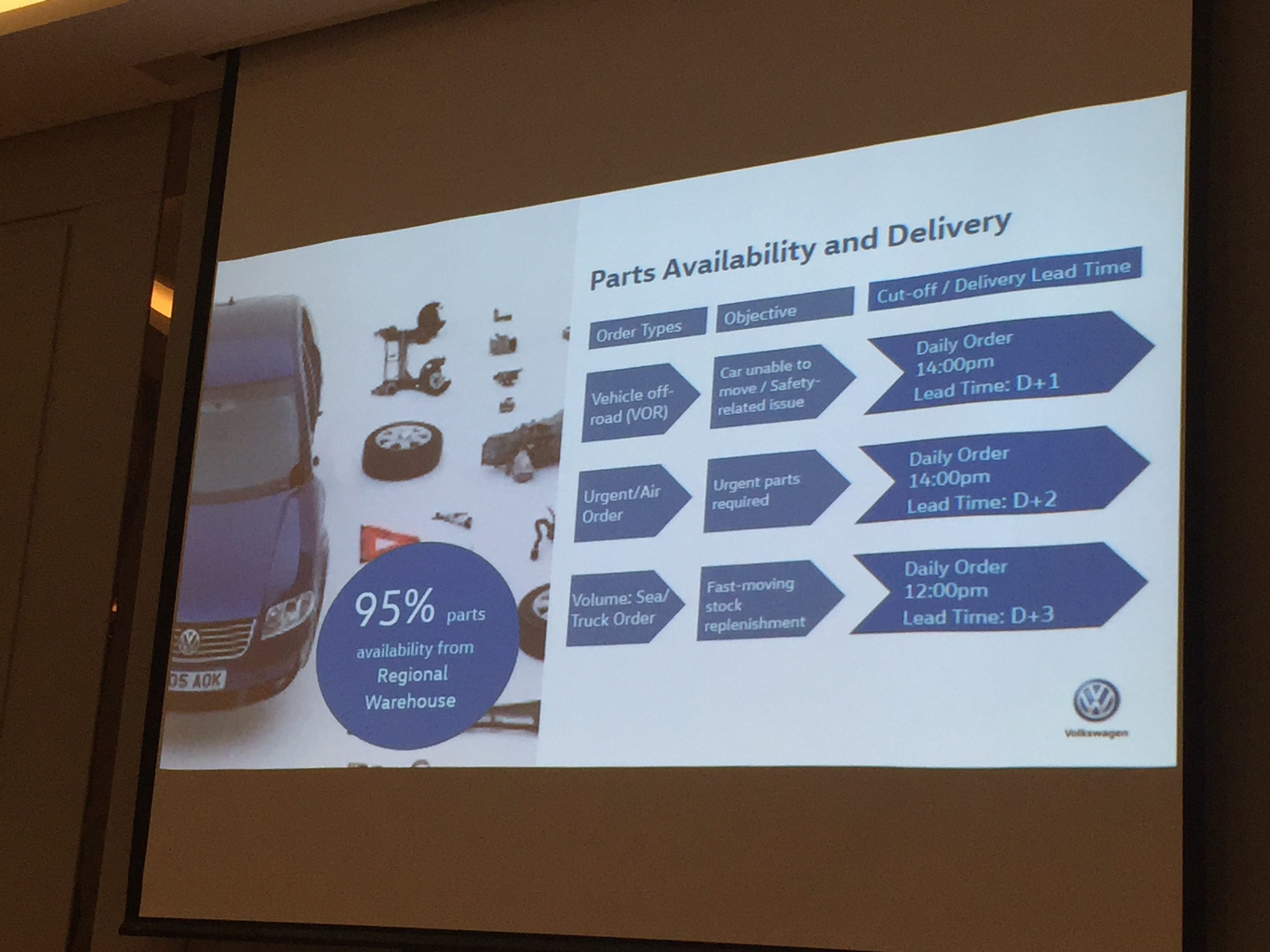 In the past, VW owners had to wait weeks, if not months for parts to arrive. This is a problem that VPCM wishes to eradicate by ensuring urgent parts will arrive within a day or two. I've had the privilege of experiencing an authorized SC's service recently and – well, you can read about my experience HERE when the dealership tells me there is no (parts) stock. So even though there is a system in place for dealerships to get the parts quickly, it is really up to the dealer whether they expedite the order before the stipulated time frame so that the parts can be sent quickly.
I would suggest that when a dealer makes promises on delivery schedules, call the brand's Careline and lodge a report. It need not be a complaint, just for-the-records sake. When you do this, you are giving the brand the opportunity to monitor the dealership's after sales performance and Careline would get back to you instead of you chasing the dealership and asking when your car is ready. VW's careline number is 1-800-88-8947 and it's active Monday – Friday 9am-5pm.
I also applaud VPCM for publishing all VW servicing cost so that the pricing is transparent to all. I have not come across any other brand that does the same.
Edit: It's been shared that Perodua, Honda, Volvo (via it's dealer Federal Auto), Nissan and Proton also publish their vehicle's servicing cost on their main webpage. There could be more but these are the ones highlighted by some of our readers (thanks Vigneswaran, MunWai and Faizal)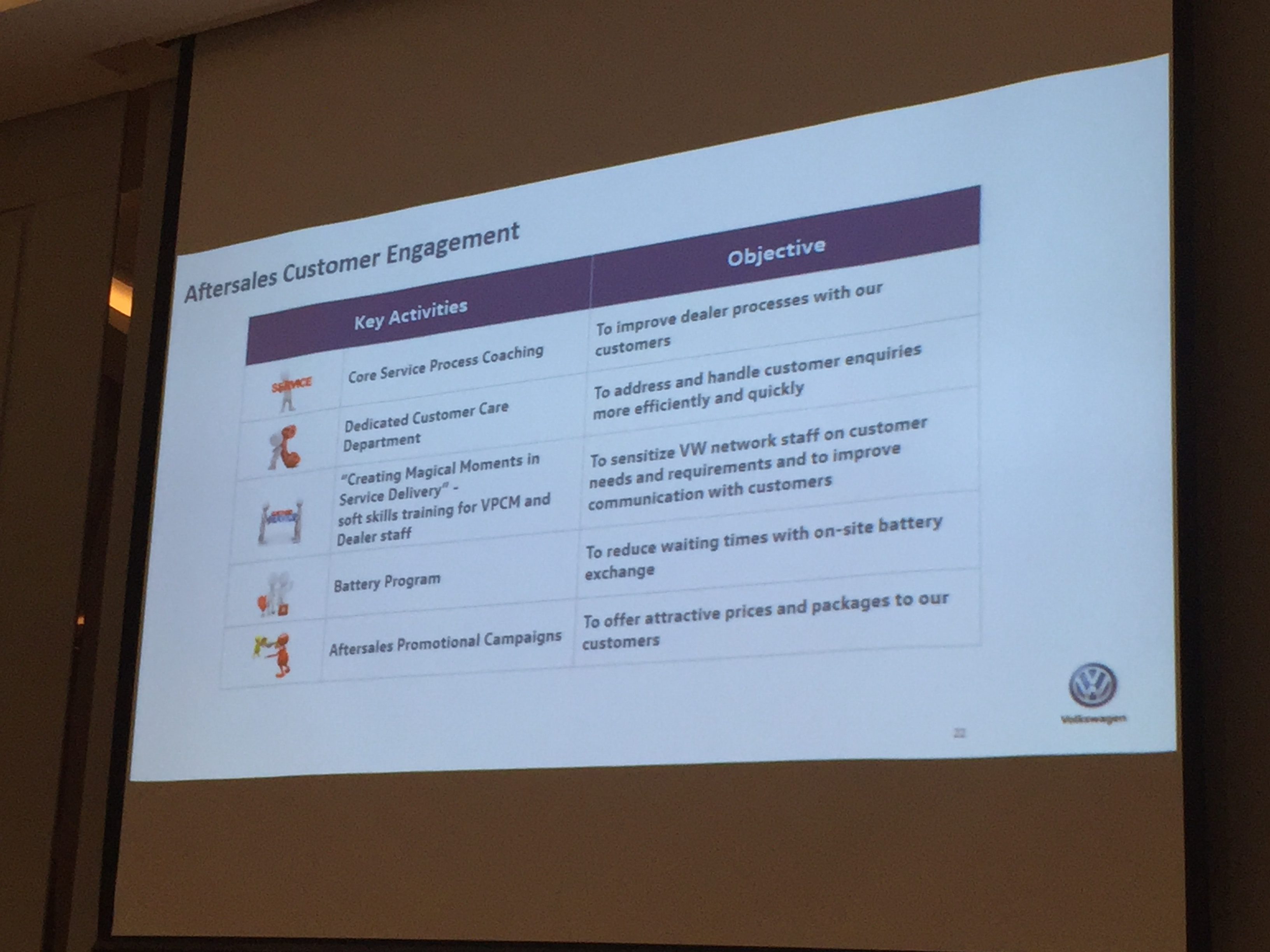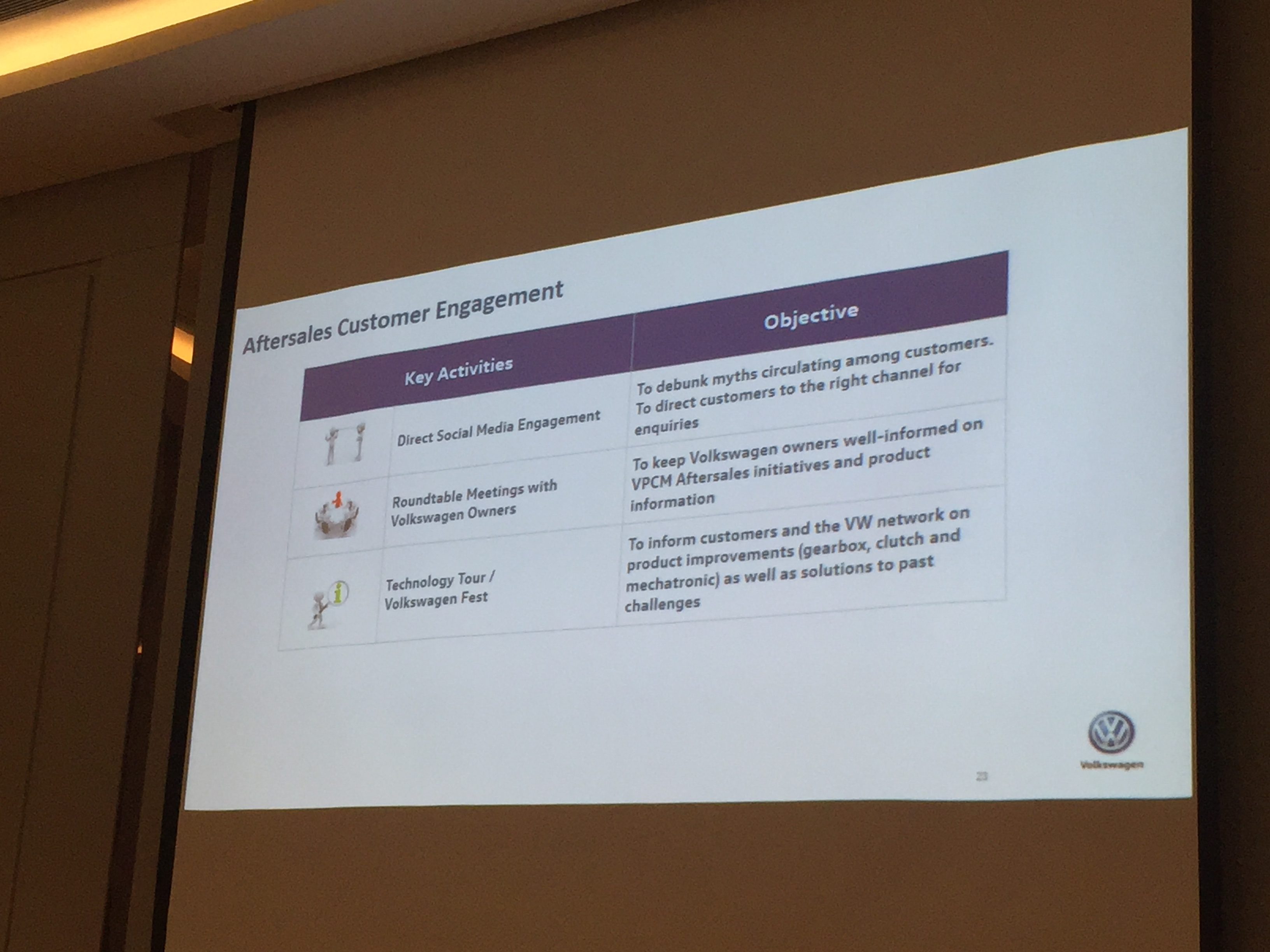 There are so many after sales initiative that we do not see publicized in main stream media. The "Creating Magical Moments in Service Delivery" deals with interpersonal skills that's taught in the Academy and there's a special initiative called the "Lighthouse" program where selected dealership (currently there are three among 28 dealerships) are given coaching and consultation to make them be more effective in serving their customers. For instance, installing a large TV in the waiting area that shows the vehicle details that are in process of being serviced/repaired so that waiting customers are aware. If an initiative is seen to be well received by the customers, it will be rolled out to all other SCs.
Sorting out it's after sales component is brilliant but what about sales, you ask?
Well, for 2018, the next model launch would be the Mk7.5 Golf which would consist of 3 variants; the 1.4TSI R-line, the GTI and the R.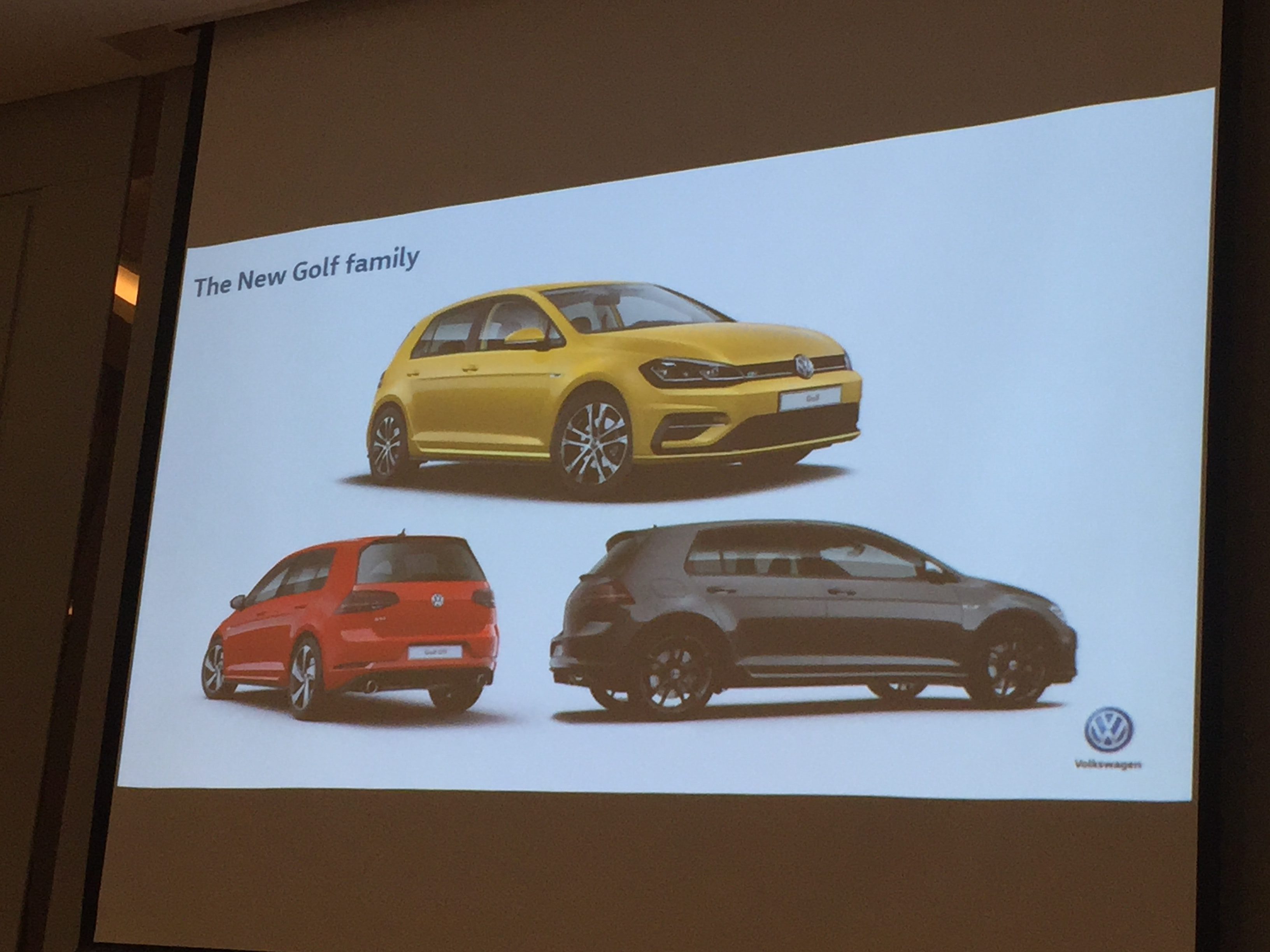 That's what VPCM has revealed so far and when pressed if there are any other models (ie a 2.0TSI Tiguan), Erik Winter, Managing Director for Brand and Human Resources VPCM remains tight lipped on what's next in the pipeline. He would want to make all models available but it is a question of sufficient demand to make a case.
This is where I see a marked difference between how VPCM manages the brand as opposed to VGM;
Prioritize on the customer, Not Sales numbers
I have long admired VW as a brand because in its portfolio of products, it's got a vehicle for everyone in different stages of their life
Just graduated and got your first job – try the Polo
Got married and need a bigger car with your significant other – take the Golf
Congratulations on your newborn – here's the Touran
Finally made partner in your firm – time to step into the Passat
Kid has finally gone to college – lets go back to the Polo
What I'm trying to say is a VW owner need not look at other brands as his/her ever changing need for a vehicle in their life can be fulfilled by a Volkswagen vehicle. However, this is only true IF that owner is satisfied with the entire ownership experience. We all know their vehicles are great to drive – it's the other tangible and intangible aspects of the ownership experience that builds long term fans. The previous management was under a lot of stress to deliver sales numbers (more so when the CKD project just kicked off) and this may have diverted their attention away from giving what customers want.
The fact that VPCM is taking a moderate approach in launching fewer models while reinforcing its after sales element speaks volumes on how they are winning fans again. They're also one of the few brand custodians that maintains good relations with car club owners to better understand their customer's needs and wants. With all these input and a genuine desire to deliver a sustainable positive customer experience, I'd say yes. They are back in the field and it's exciting seeing how the brand is being rejuvenated.