Kensomuse is pleased to feature another article by our resident detailing guru, behcw who talks about the art of compounding. What exactly is compounding and what are its side effects? Let's see what Beh has to share:-
.
.
After you got your new car, you have put through a regiment of washing, claying, waxing on weekly basis just to keep it glittering. You bought a grit guard (essentially a screen placed at the bottom of your wash bucket to separate grit/dirt and keeping it at the bottom), use a proper method, get the lamb wool mitt to keep your car paint skin looking polished and glossy.
.
And yet somehow, after 1 or 2 years of doing so, your car doesn't quite glitter like it used to. This is especially obvious if you are paying attention during the night at the petrol kiosk or worst, under the street lamp or spot light. You only see the scratches at night or maybe under bright sunlight and they appear in the form of a spider web engrossing your whole car. Like it or not, the whole cleaning cycle does induce some micro scars to the paints. No matter how careful you are, the so called swirl marks will be there. It is just a matter of time when you hit this. For those who send their ride to the packaged detailing center – you will know that eventually every ½ or 1 year – you will need the routine maintenance polishing. Likewise a wrong washing method will earn you swirls overnight. This is especially true if you have a black colored car. A white car may not be obvious in the day, but you will still see it under spotlight.
.
Now after all those hard work of washing correctly, there comes a time when you decided that the swirls are too much. This is especially obvious if you park beside one that is swirl free. So what you need to do is to do some polishing or compounding. It is basically the process of removing layers of your paint that was scarred during the washing process, rendering it scar free again like new. Do it correctly and you will just be removing enough paint to keep it looking beautiful and yet won't need you to be repainting your car anytime soon.
.
Technically what polishing does is using abrasives within the polish or compound agent and literally shave off the layers of your paint. You can get loads of polishing or compounding wax or stuff off the shelf. You will have to test for yourself as methodology is much more important than the product once you know the level of abrasiveness. The often neglected part is how to apply the product. The applicator in this case plays a very important role. Use soft foam and you get a lesser cut. Use a hard one and you will remove more paint.
You will get those regular brands you often see like Soft99 polish, Rubbing Compound, Scratch remover .. well I have actually tested those and to be fair I don't think you can do much with these except removing minor scratches with hand and applicator. Even the tar remover you see off the shelf actually have abrasive in it and you can actually remove minor scratches by applying those.
.
You will need at least a Dual-Action Polisher or a Rotary to do a proper correction on the swirls. Even with the machine, it is still hard work. To do a 2×2 square feet surface will take almost 30mins even if you are a regular. Also before each polish session, the preparation is vital to remove all contaminant to ensure surface is sparkling clean as this will induce scratches instead of removing them. For such job, I usually select Meguiar M105. Some use combo of M105 and M205, but for me I use only M105 and then use multitudes of foam with different hardness to alter the depth of cut.
.
The principle is simple:- Start with a coarse cutting, end with a micro cut. Similarly if you want a mirror finish, you could go the way of wet sanding, or even using the velvet pad. But I find that if you polish using the cutting pad, you will achieve the same result, only slower. The idea of wet sanding is to level out the paint to a flat surface. You will often hear about orange peel where the surface of paint looks just like orange skin … anyhow that is another topic for another day.
.
For some hand work, it might be good to check out Meguiars ultimate compound and ultimate polish. You can get both of them in a pack and they are quite good for some hand job. Browse around to see what you can do with your elbow grease.
.
Finally, all that is mentioned here are merely the surface of compounding. If you really want to go in depth, you would have to do some ground work on the internet. That is how I started my detailing hobby. If you have some budget, a good one to start is the Meguiar's Combo kit which includes DA, pads, Ultimate compound and ultimate polish all in 1 package which I reckon should be more than enough to get you started.
.
.
Test specimen, the black plastic panel of my Polo Gti which is terribly soft and always induced scratches. Prior to compounding, close inspection reveals horrendous scars of scratches
.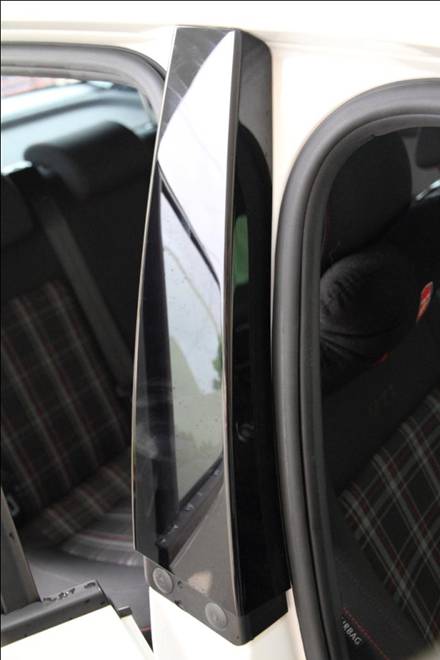 .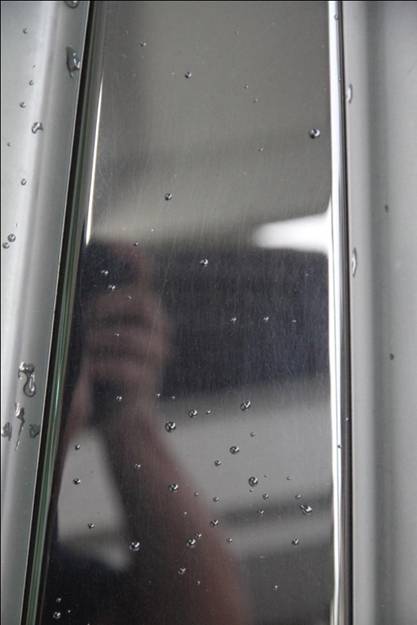 .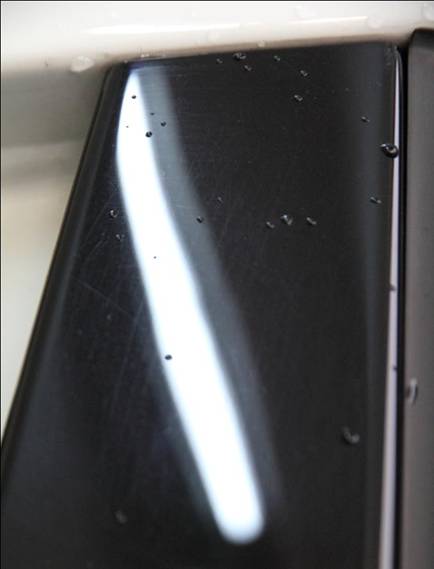 .
.
After 10 minutes of using the following tools:
.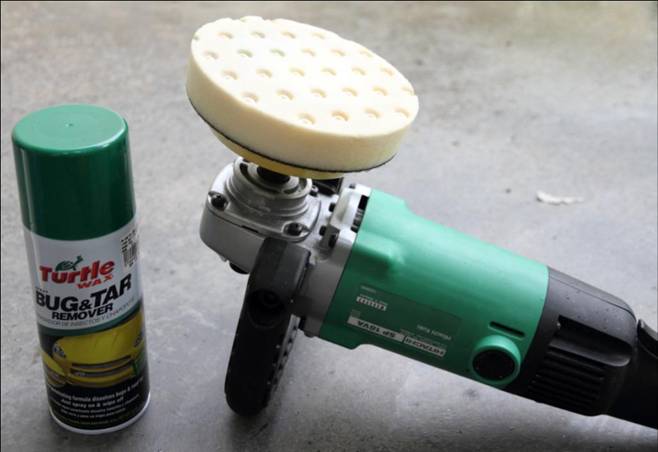 .
Hitachi Rotary Polisher, Lake Country Polish White Foam, Lake Country 5" backing pad, Turtle wax Bug Tar Remover
.
.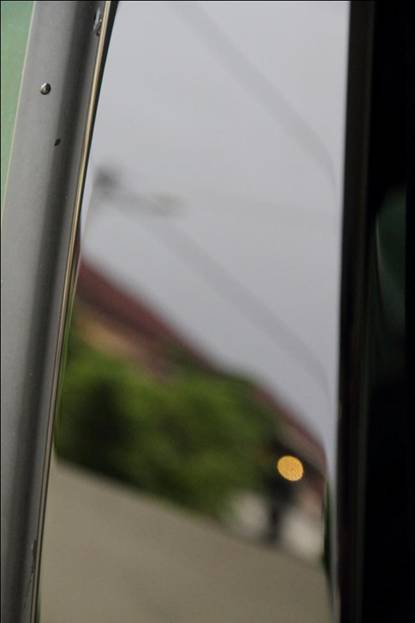 .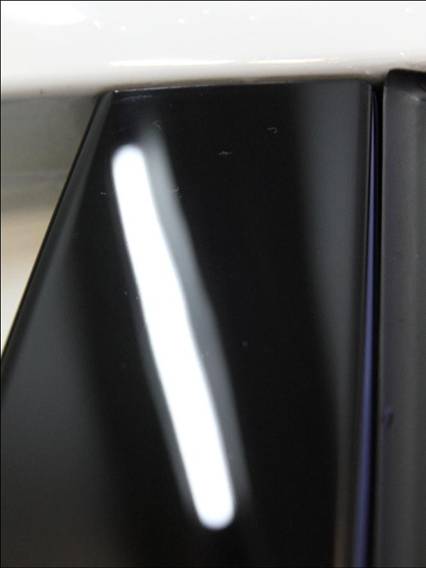 .
.
The fact is,  a lot can be achieve if you know what you are doing with minimal cost.
.
.
.
 Writer: behcw loves fast cars & music, photography, cycling and sports. An avid detailer due to the love of cars. Favorite past times are Japanese Anime and Kamen Riders – was and still the Old Boy that never grew up. He runs his own blog here: http://behcw.blogspot.com/