Two days ago, we were rocked by a revelation from ASEAN NCAP stating they have received complaints from consumer on violation of safety specification in one of their tested vehicles. It is said that a top tether fitment has been removed from a locally made car, which is vital to improve the child protection system inside the vehicle.
The top tether allows parents to strap and hold a child safety seat in place, preventing it to move sideways or forwards as the vehicle moves. The omission of such a fitment render child seats redundant and ASEAN NCAP Secretary-General, Mr. Khairil Anwar Abu Kassim stated that the action of removing such fitment will surely have severe impact on the result of Child Occupant Protection of ASEAN NCAP test.
This is a serious offence because not only are we dealing with children's lives here (the government has been supportive of the use of child safety seats), it affects the credibility of ASEAN NCAP. Consumers would have the impression that this body is out to protect certain parties by awarding points unfairly.
Using a vehicle equipped with top tether to get a higher safety rating but selling models without it constitutes as cheating and the implications are severe.
So who did it?
From the statement issued by ASEAN NCAP, we know:-
It is a locally made car
It had a top tether during testing
There are a number of vehicles that fit that criteria but ASEAN NCAP is a relatively young outfit with only 20 manufacturers to date sending their vehicle for testing. Discounting international and locally assembled brands, we are left with Perodua and Proton. Let's look at the models sent for testing by these two companies (see the Attachment column in the pictures below):-
Perodua
Perodua Alza – no top tether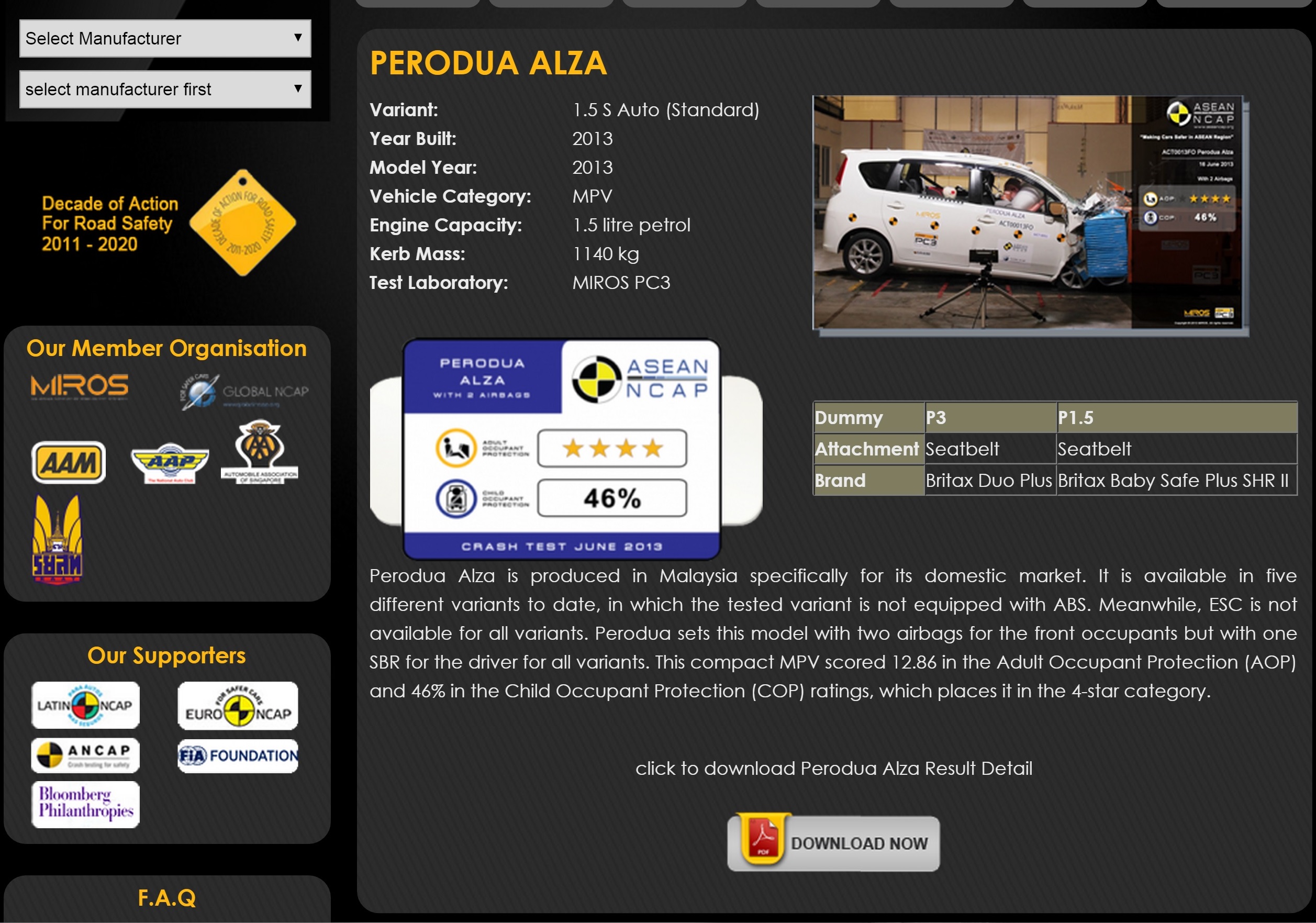 Perodua Axia – has top tether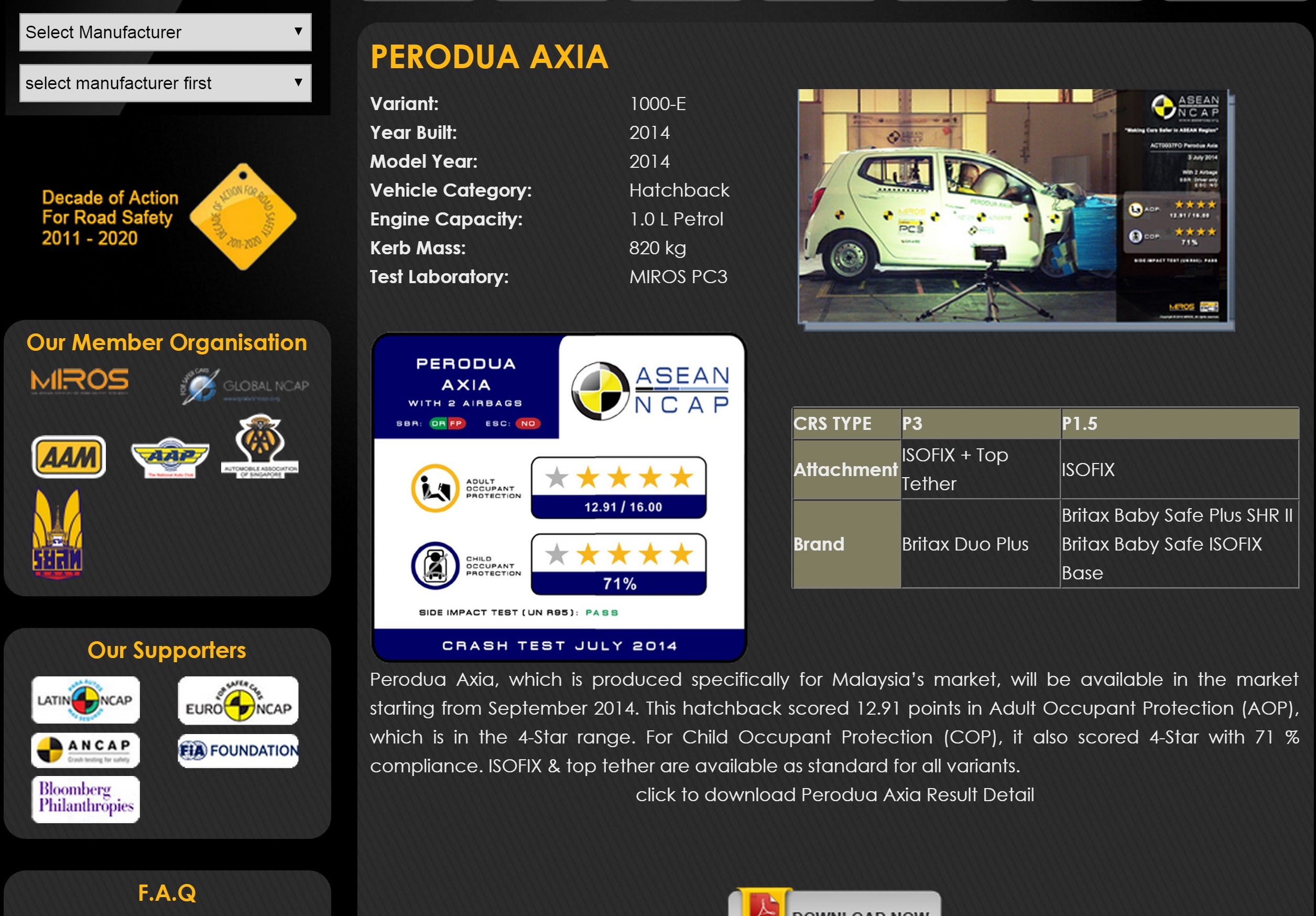 Perodua MyVi – has top tether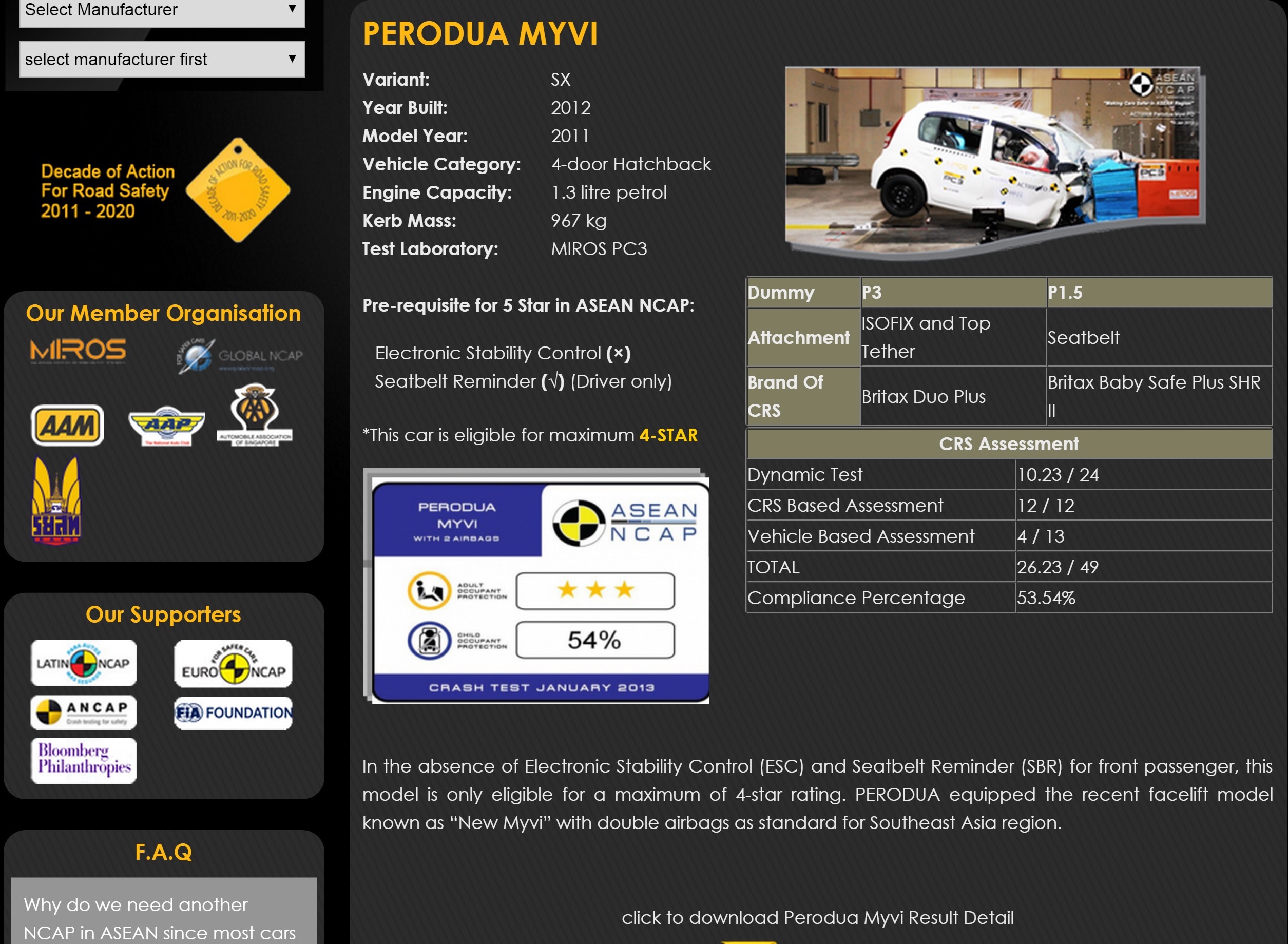 Perodua MyVi 2015 – has top tether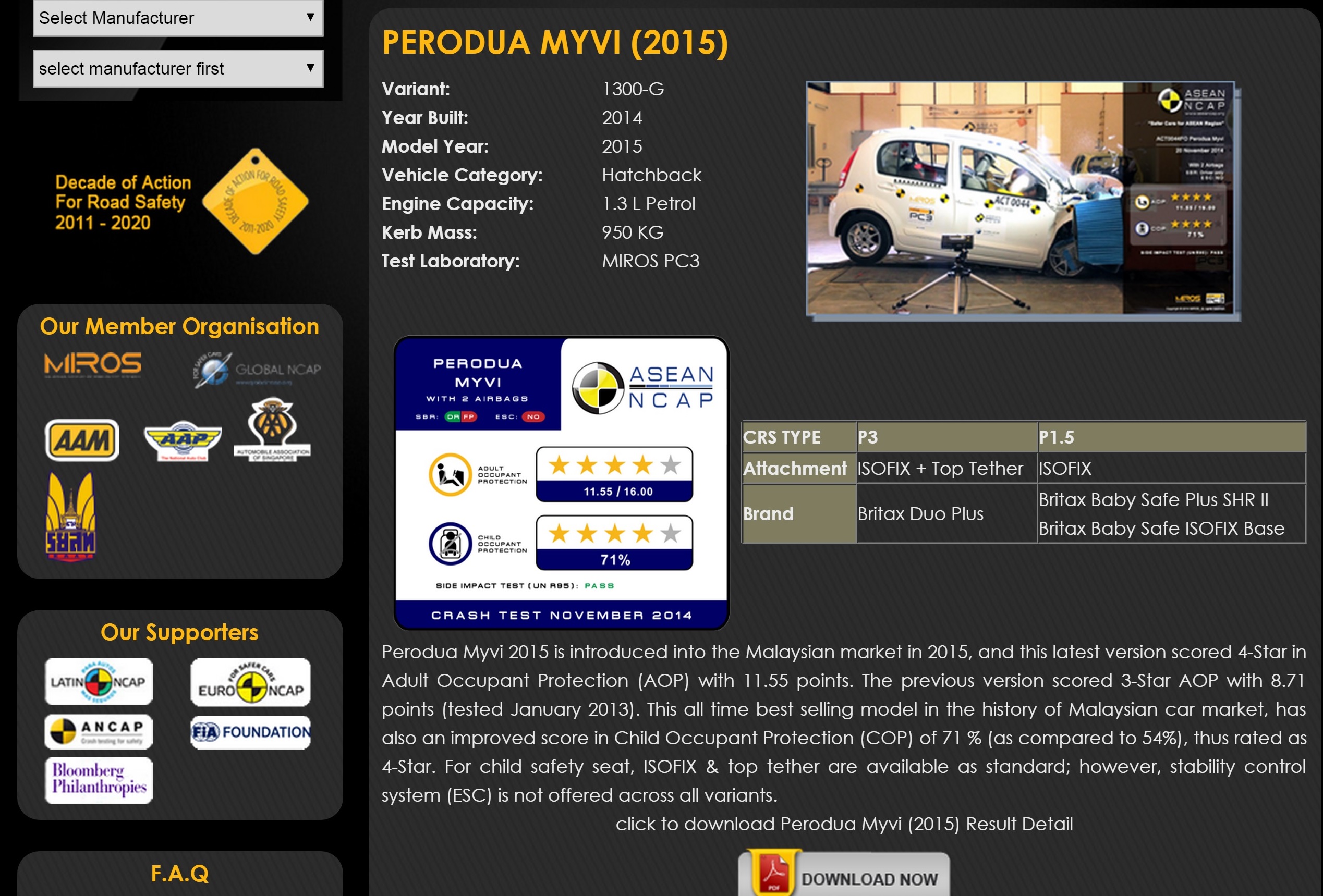 Proton
Proton Iriz – has top tether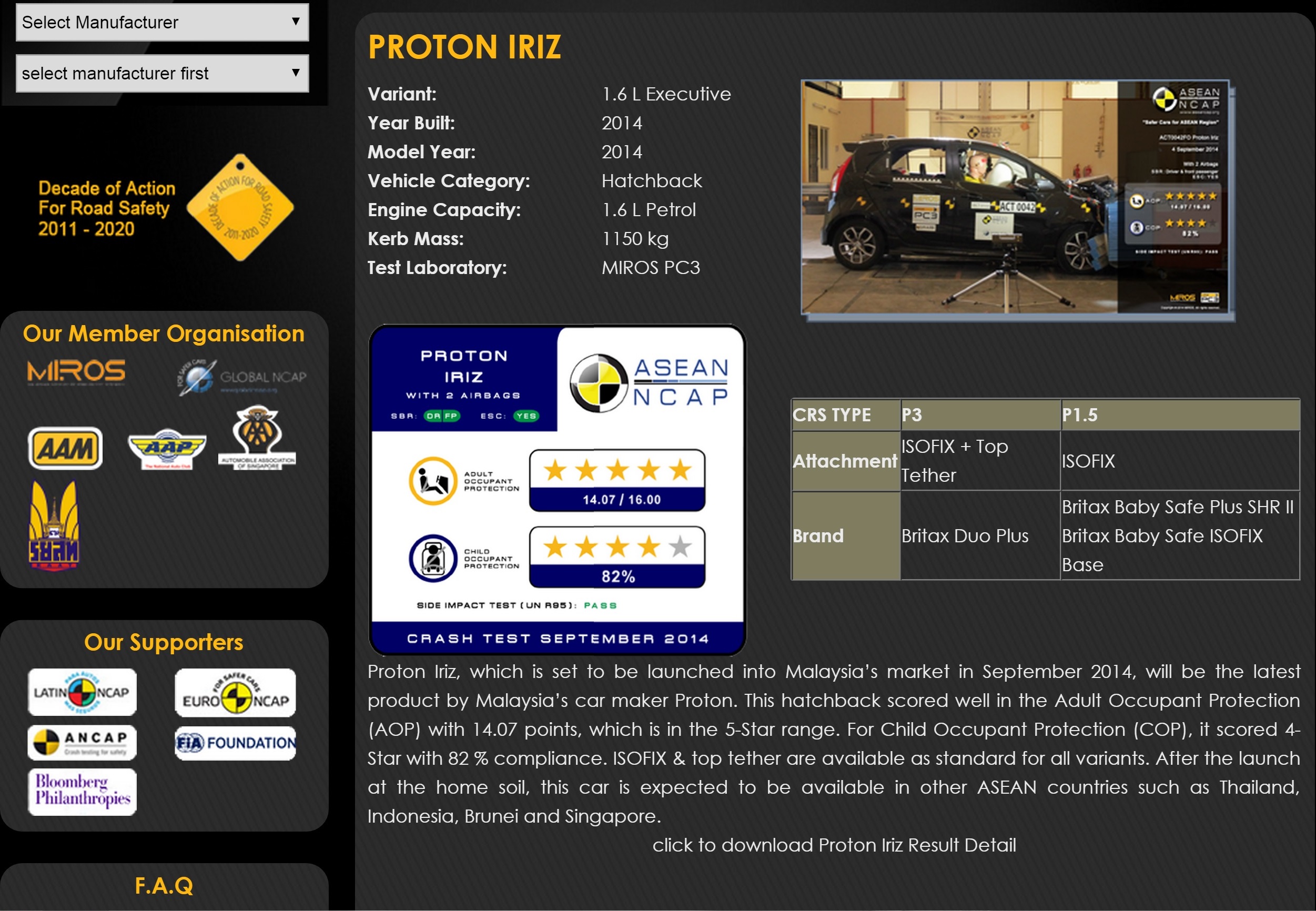 Proton Preve – has top tether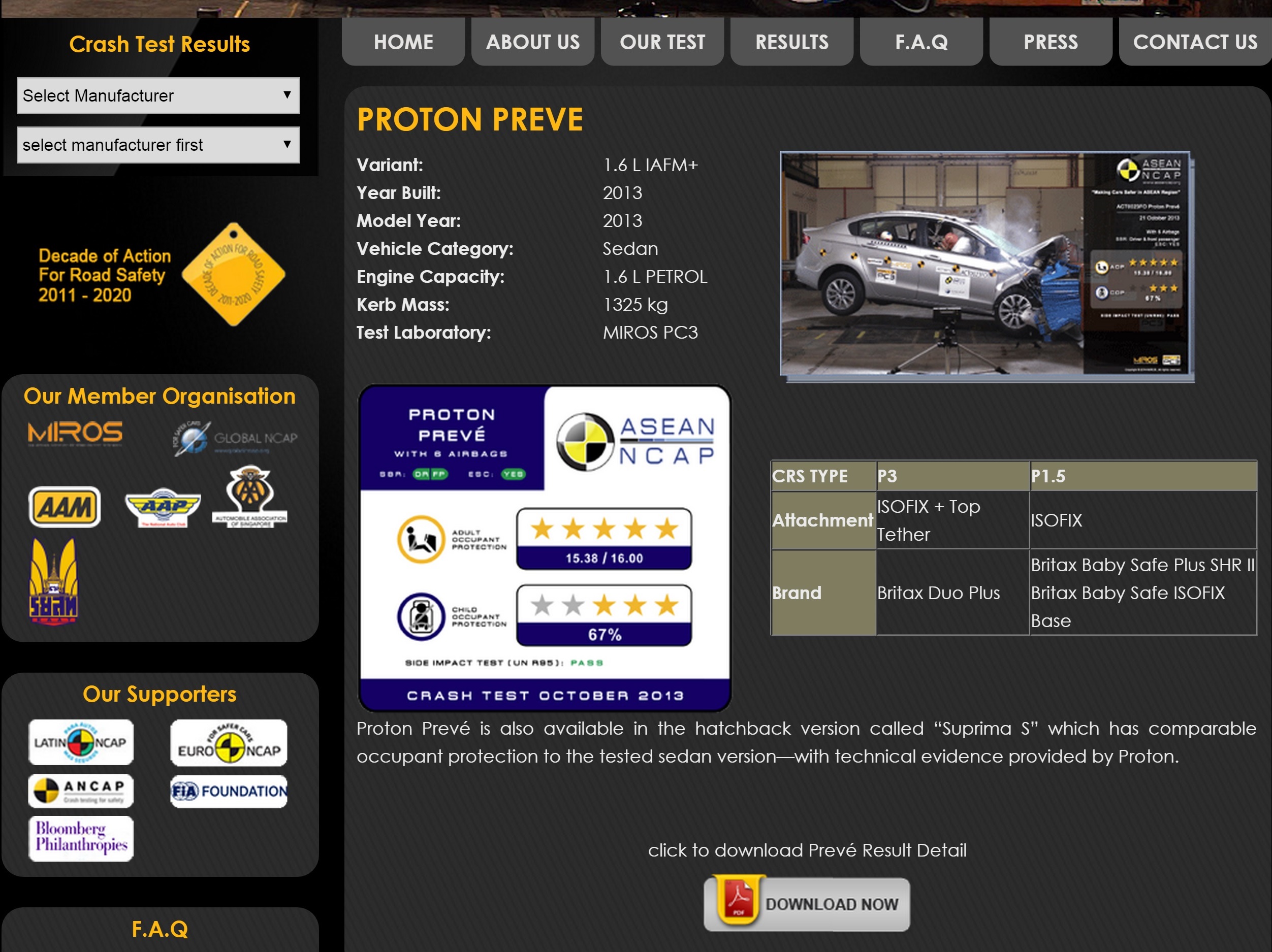 Proton Saga FLX + SV – has top tether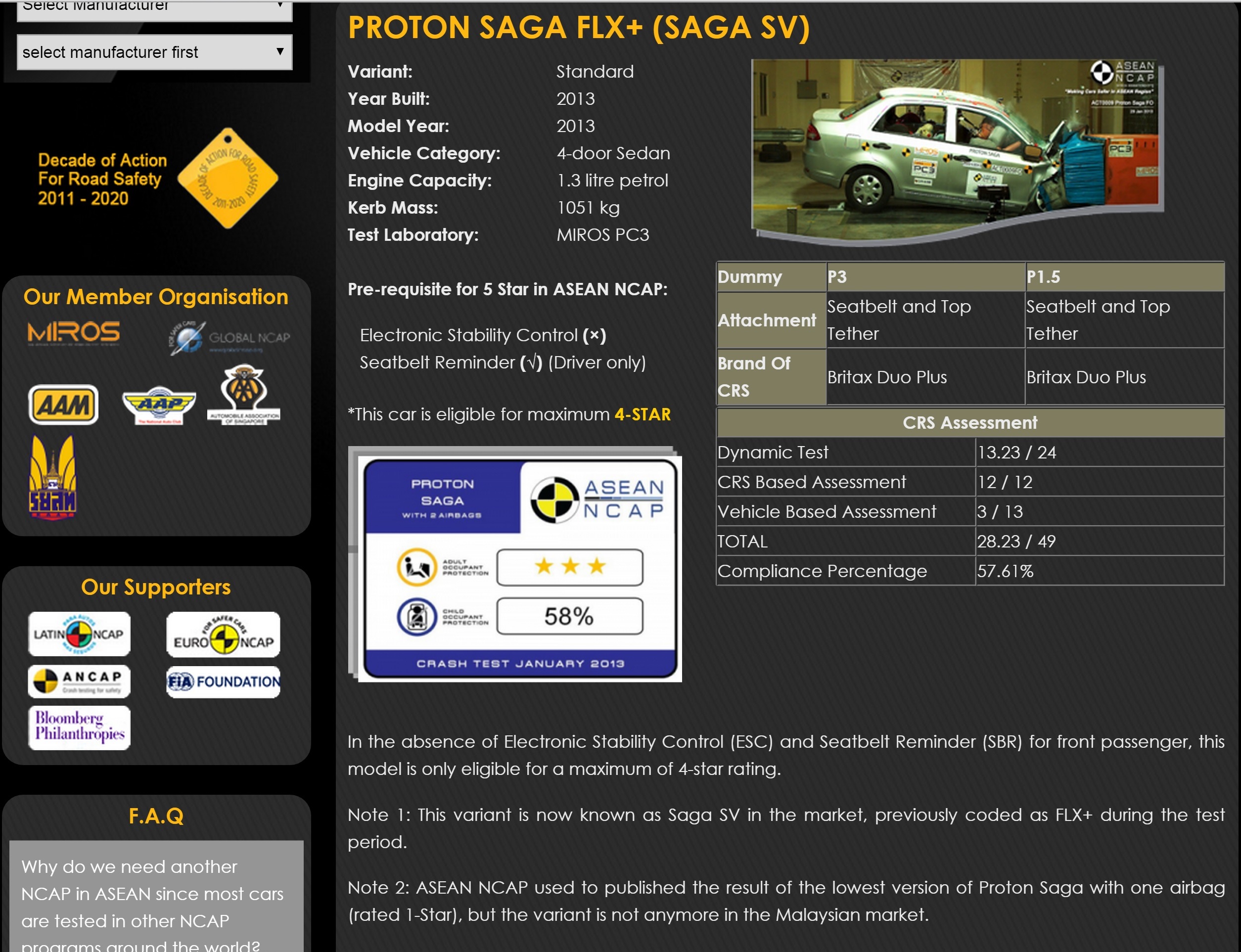 So in summary, we conclude that the models with top tethers are:-
Perodua Axia
Perodua MyVi
Perodua MyVi 2015
Proton Iriz
Proton Preve
Proton Saga FLX/SV
So we went to two major Perodua and Proton showrooms to check out which model has or hasn't a top tether. Here are the results:-
Axia – tether present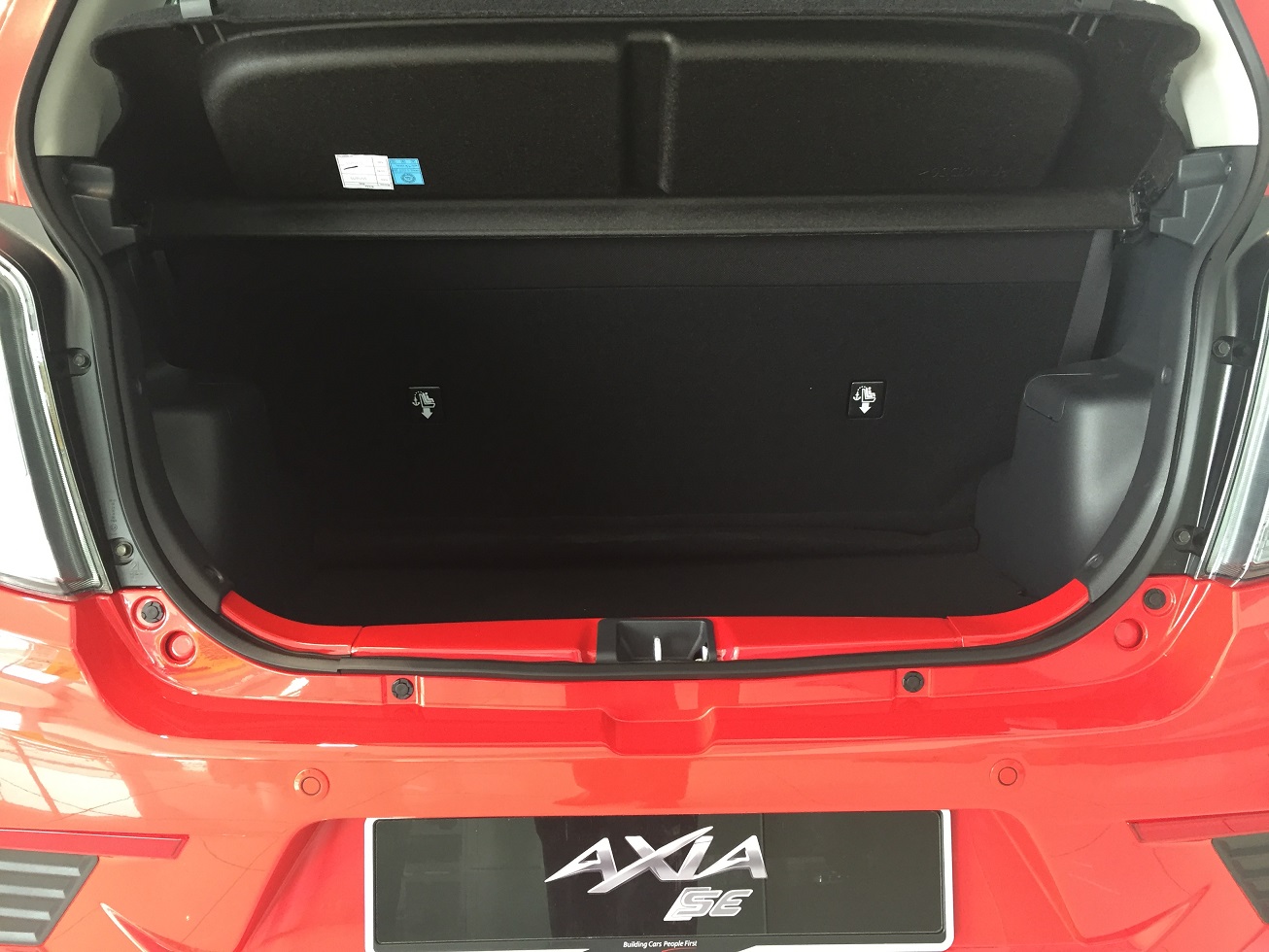 Myvi/Myvi 2015 – tether present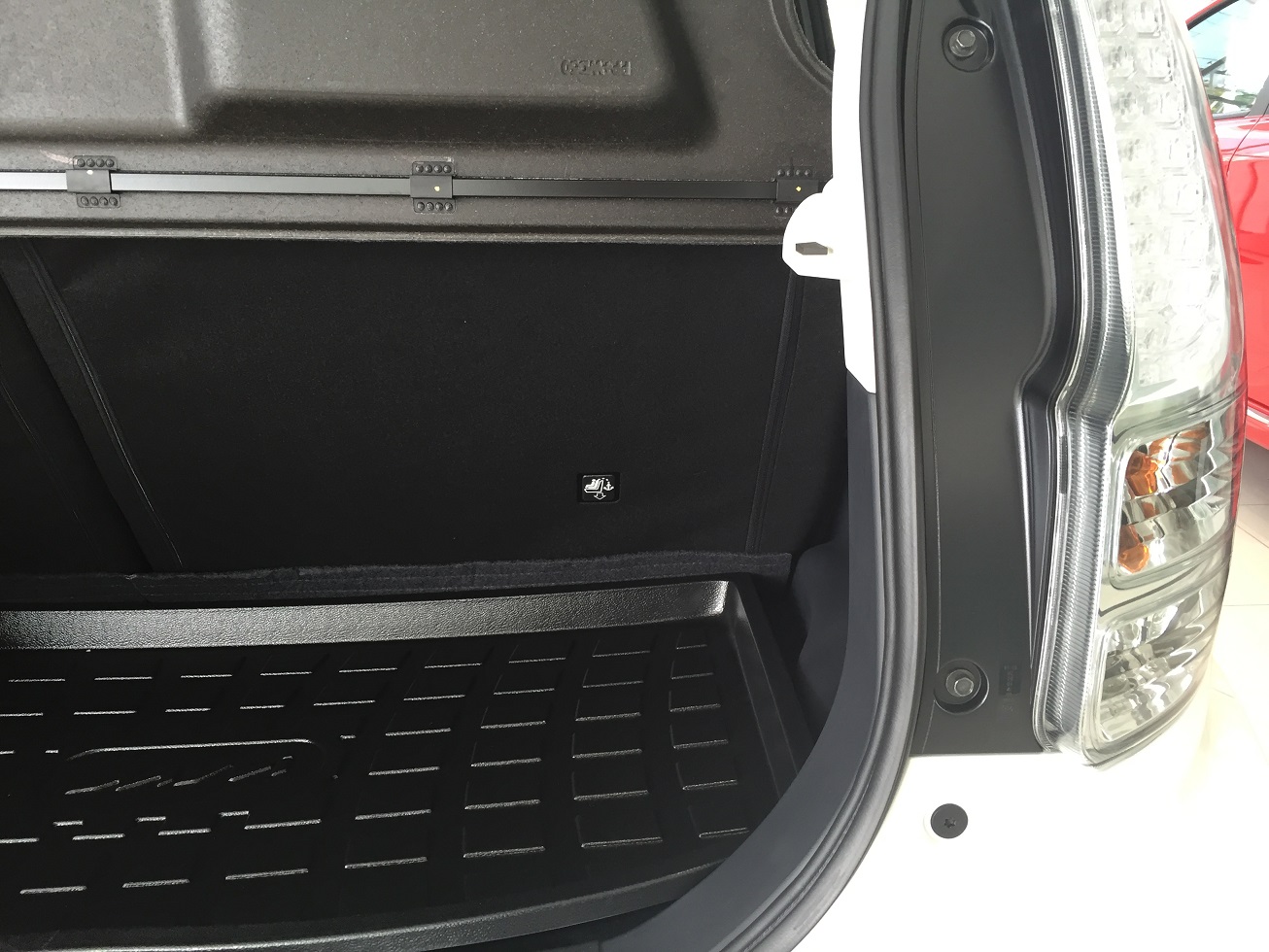 Proton Iriz – tether present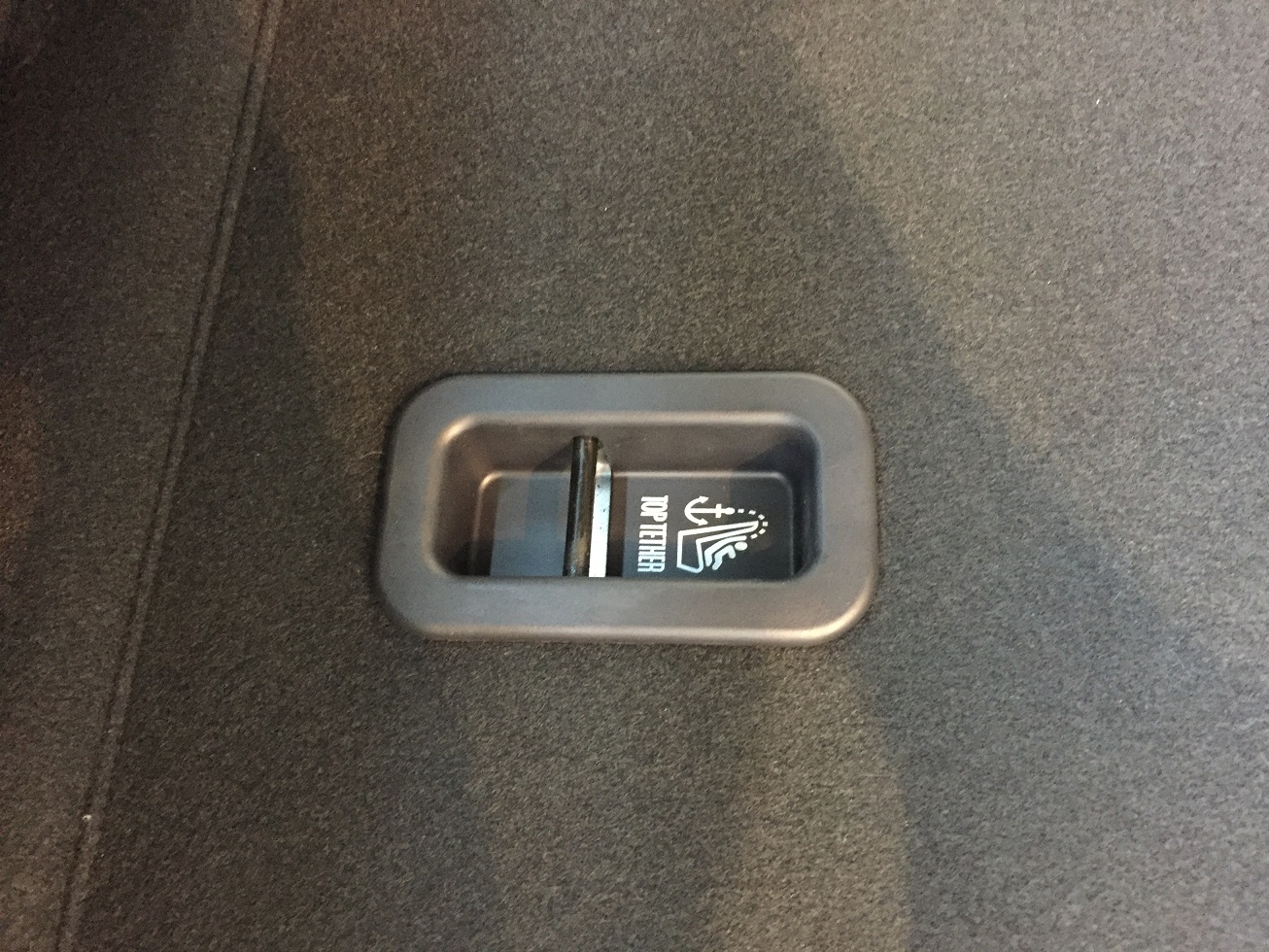 Proton Preve – tether present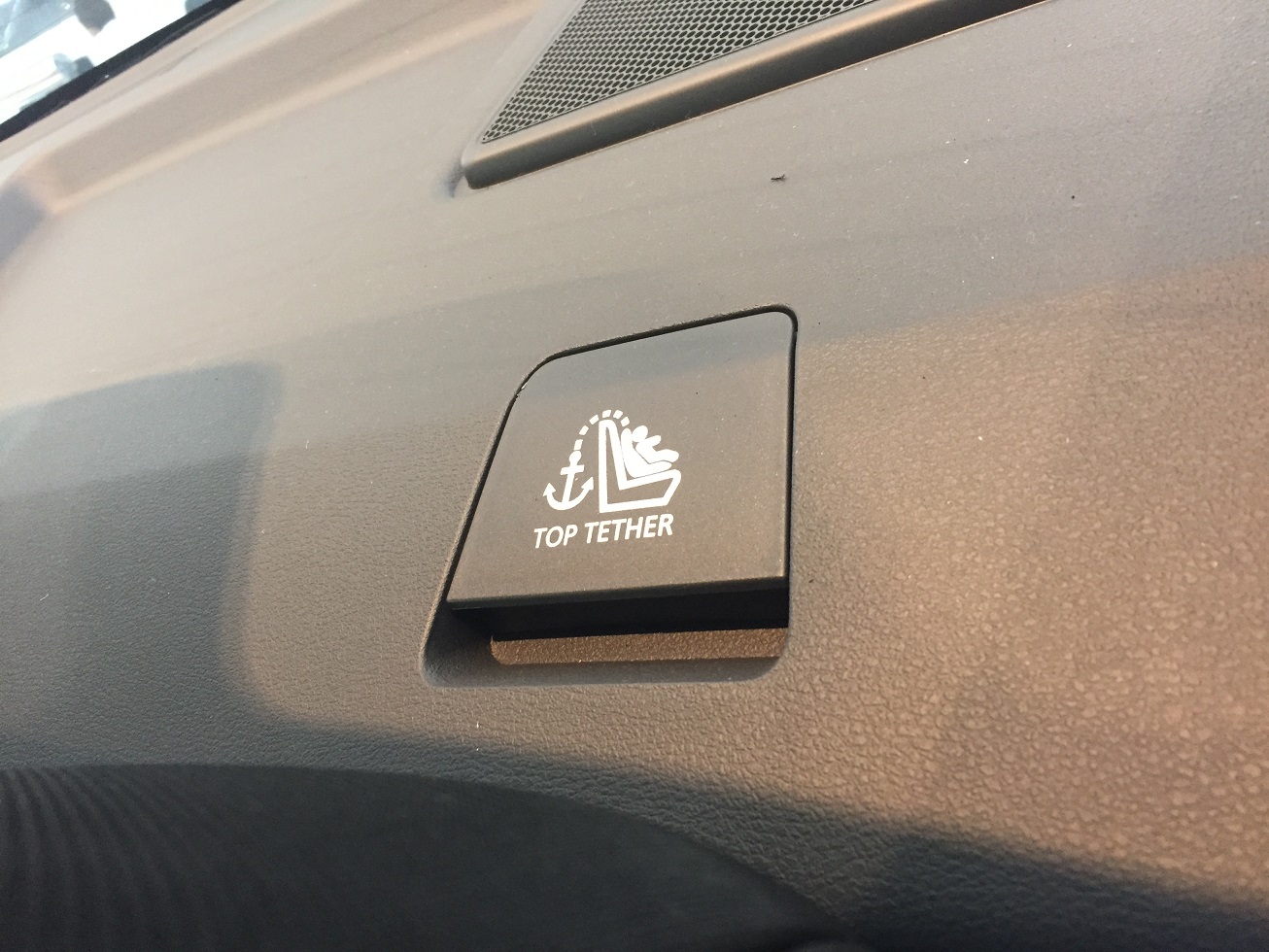 Proton Saga FLX/SV – tether NOT present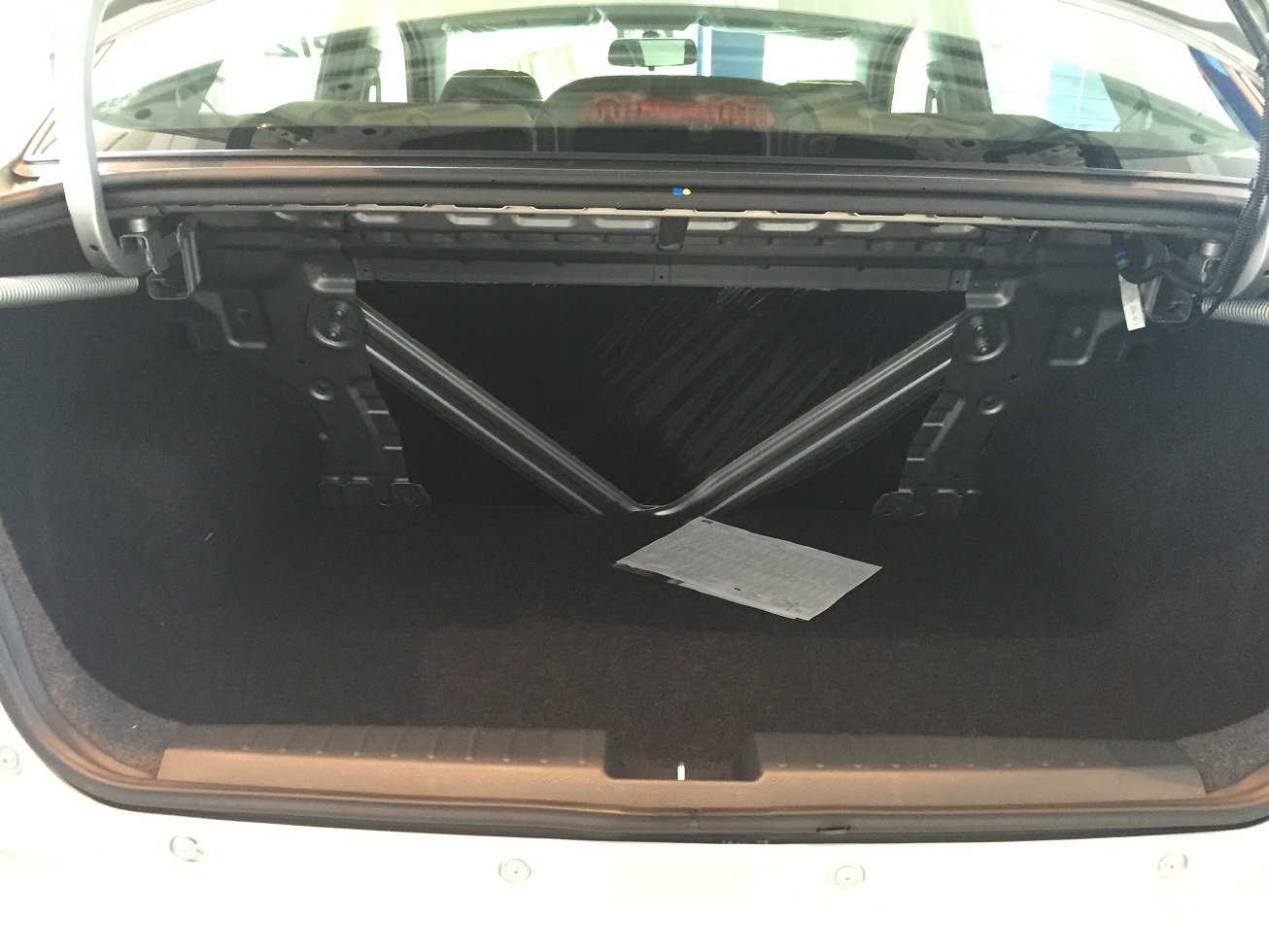 From our findings, it appears that the offending vehicle is the Proton Saga FLX/SV. The Saga is the only model among the seven locally made cars here that does not allow the rear seats to be folded so placing a tether at the back makes no sense. That said, a tether can be placed on the top of the seat near the seatbelts but as you can see here, there is nothing there for child seat hooks to latch on to.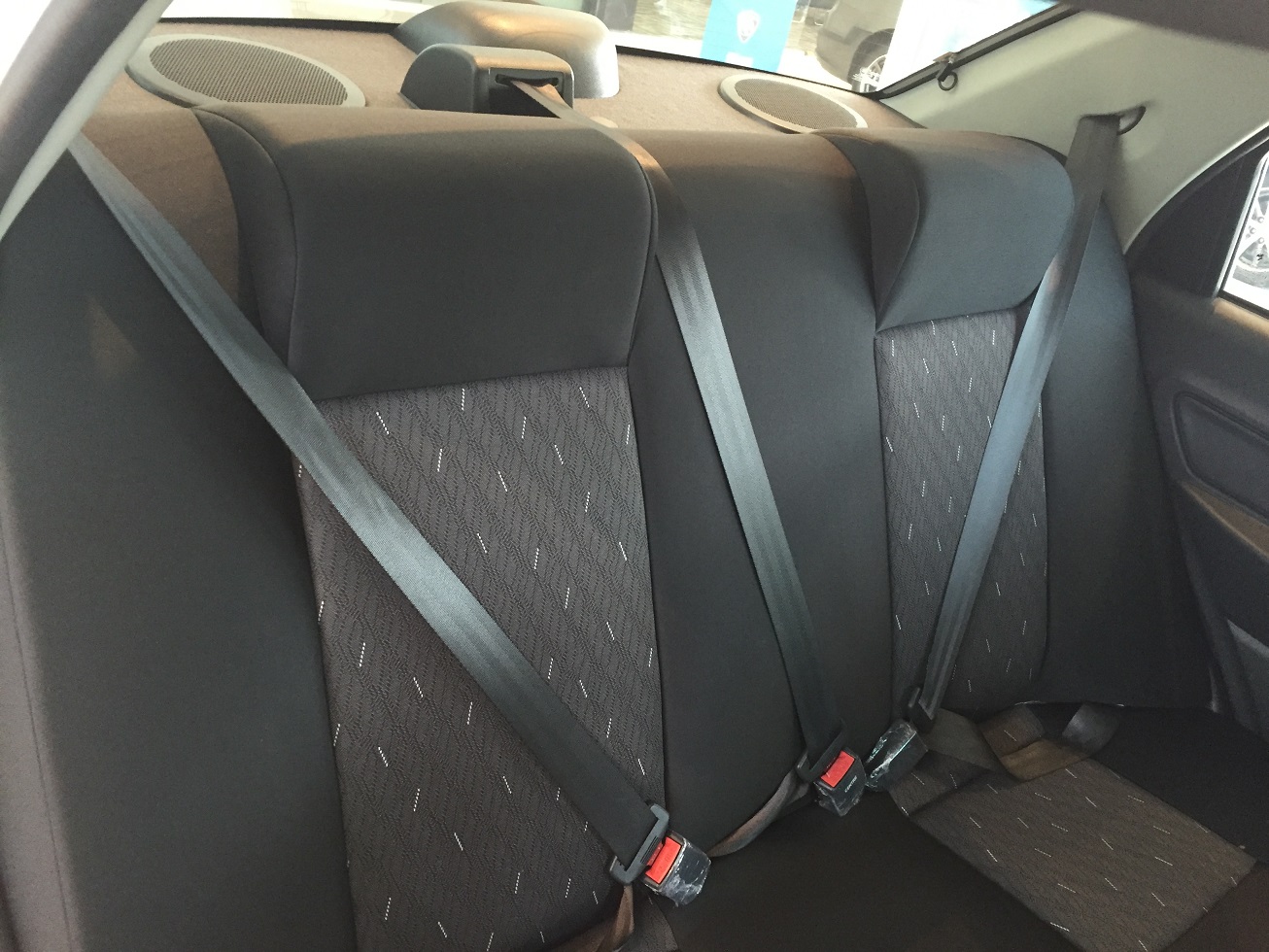 The sales person who served me says the only way to secure a child safety seat is via the seatbelts which is not the way NCAP does its testing.
Strangely enough, even though the Perodua Alza was tested and certified without tethers, check out this picture I took today:-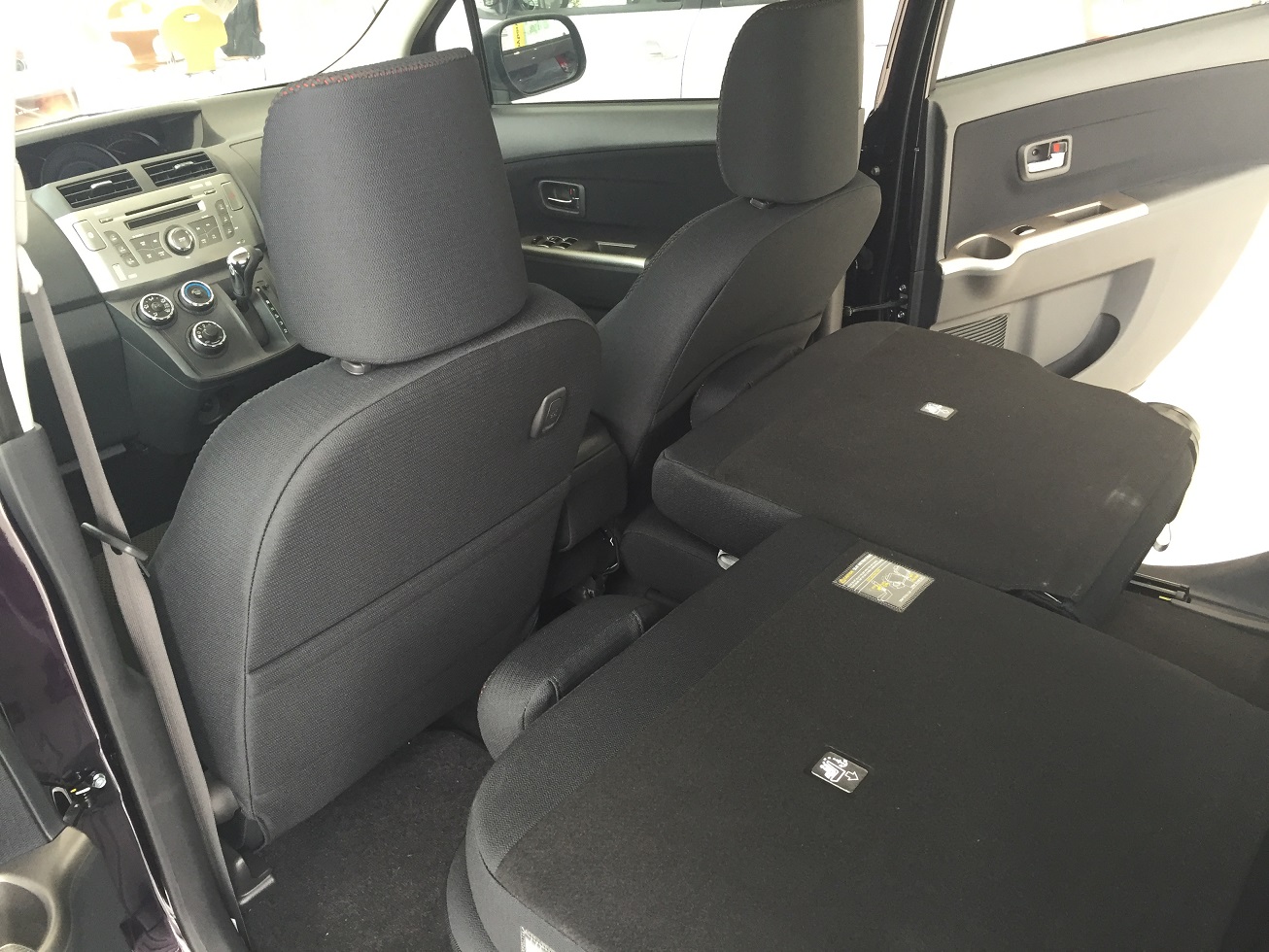 Looks like Perodua fitted an extra safety feature without informing anyone.
ASEAN NCAP has condemned this act, calling it irresponsible and will be sending a show cause letter to the manufacturer with demand on a plan to recover the situation. The result from the discussion will be either the car to be retested with lower specification variant or total rating will be suspended. Khairil added that due to this complaint ASEAN NCAP is also investigating other model of the brand which is assessed by ASEAN NCAP.
IF our conclusion is accurate and Proton did commit such an offense, it would be embarrassing to the Chairman of the company who has been critical on the actions of a non-automotive entity for submitting inaccurate/misleading information to Bank Negara to obtain permissions to certain monetary transactions off shore. To say he has no knowledge of the transgression and therefore should not be liable would be giving the perfect excuse for his main political rival to say the exact same thing. So the only recourse open to him (IF this conclusion is correct) is to admit such a mistake has been made, they will take responsibility, cooperate with the authorities to investigate and rectify the situation, ensuring such incidence does not happen again.
And we thought Volkswagen's Dieselgate is bad – this transgression deals with human lives (little ones at that). Only time will reveal with certainty since the overall finding will be made public as stated by Khairil.