Shell Helix, which is constantly pushing the innovation boundaries for drivers, today unveiled Malaysia's first engine warranty programme, the Shell Helix Engine Warranty (S.H.E.W).
Drivers who service their vehicles with Shell Helix Ultra with PurePlus Technology, Shell's most advanced motor oil, can benefit from a warranty against lubricant-caused engine failures for up to 12 years or 200,000 km from the vehicle's manufacturing date, whichever comes first.  The free warranty also applies to purchase of Shell Helix HX7.
Launched in 2014, Shell Helix with PurePlus Technology was the first motor oil to feature the company's revolutionary gas-to-liquid technology that converts natural gas into an ultra-clean and stable base oil.
About S.H.E.W
covers the costs of repair or replacement of 15 engine components
Covers up to RM15,000 (for Shell Helix Ultra with PurePlus Technology users) and RM8,000 (for Shell Helix HX7 users) in repair costs.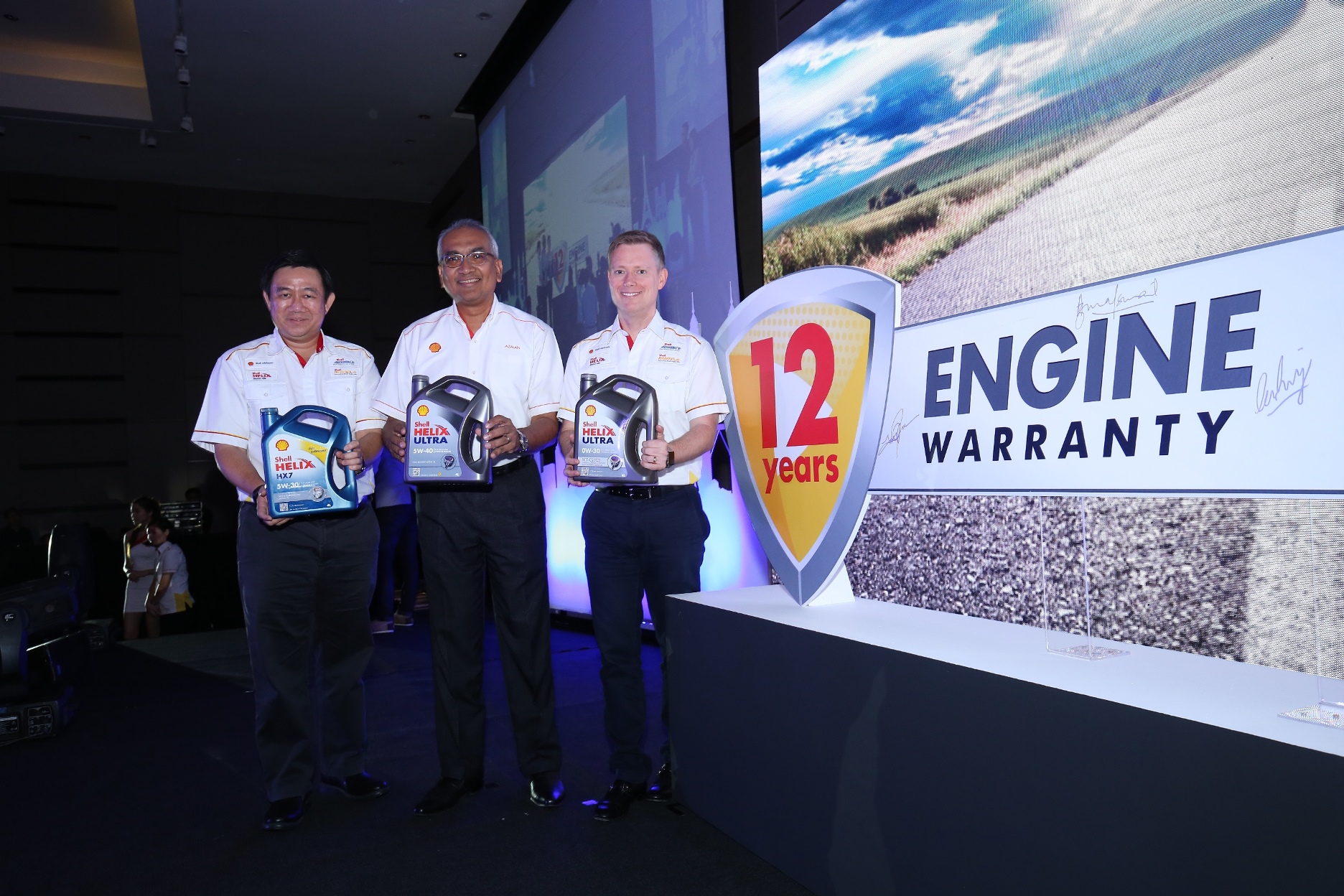 According to Shell Lubricants Executive Director – South East Asia (SEA), Troy Chapman, S.H.E.W. reflected the company's absolute confidence in the quality and performance of its Shell Helix range of premium passenger car motor oils.
"S.H.E.W. is a value-added programme that benefits drivers who choose Shell Helix. We are proud to be the only lubricant manufacturer in Malaysia to offer drivers this peace of mind and confidence to drive without worry, whatever their journey. It protects what matters most, for longer, and, best of all, for free. For most Malaysians, that would be their vehicles as they depend on them for mobility," he said.
Who qualifies?
personal passenger vehicles that are
registered to operate within Malaysia which are
eight years old or less with mileage of less than 100,000 km.
How to qualify?
Complete an oil change at any authorised S.H.E.W. workshop where the trained mechanics will be able to assist with registration.
Customers who perform their own oil change can purchase their preferred Shell Helix Ultra and Shell Helix HX 7 motor oil from any Shell Petrol station and contact the S.H.E.W. Customer Hotline or self-register online.
Once registered under S.H.E.W., the customer will receive helpful reminders so that they never miss an oil change.
The good thing about this program is customers are assured of genuine Shell Helix products when purchased through authorized S.H.E.W. workshops and at Shell Petrol station. Also, be wary of "special offers" from hypermarkets because these stocks may be parallel imports and does not come from Shell Malaysia who runs the program. Any purchase from non-S.H.E.W. would DISQUALIFY you.
S.H.E.W. remains valid as long as the vehicle continues to use Shell Helix Ultra and Shell Helix HX 7 motor oil every six months or according to the manufacturer's specified oil change interval (that's mileage travelled), whichever comes first.
The warranty is also transferable to the new vehicle owner to help protect the resale value of the vehicle, provided the new owner maintains copies of the last receipts to prove the continued use of Shell Helix Ultra or Shell Helix HX7.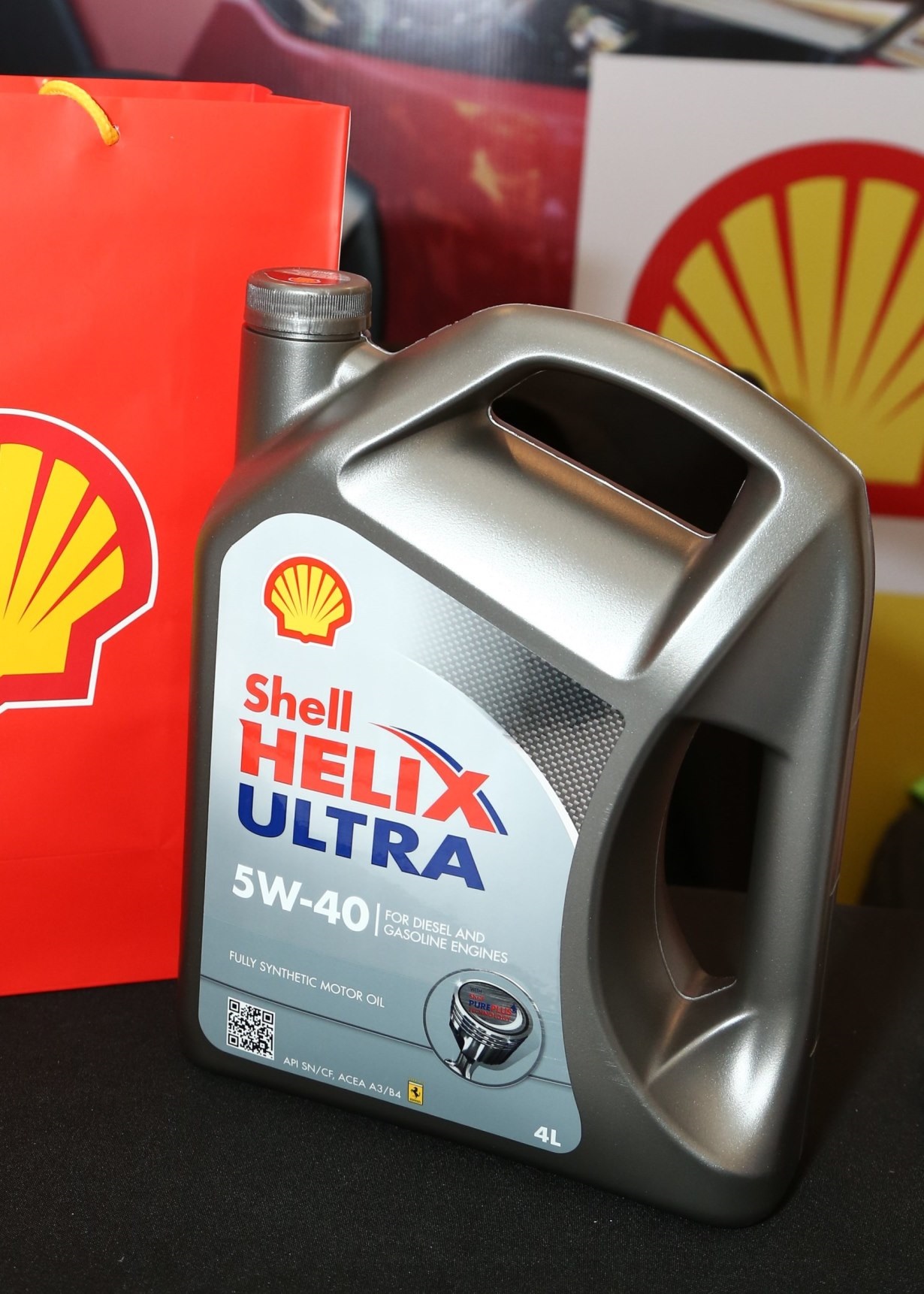 Now, here's the catch;-
Engine warranty isn't exactly full engine warranty. If you visit a S.H.E.W. workshop with an engine problem due to component failures (ie piston ring breakage, malfunctioning ignition coils, etc), you cannot claim from Shell Lubricants. The warranty covers "lubricant-caused engine failures". Any other cause of engine failure is excluded from the warranty.
If your vehicle is still under warranty and have claimed against the manufacturer/dealer, you cannot claim against Shell. This is an engine-related warranty, not an insurance policy where you can make multiple claims if you are hospitalized for terminal illness.
You can make only 1 claim every 12 months.
If the vehicle is involved in track, racing or any activities that's not part of the regular use of a privately owned road legal vehicle, the warranty is void.
The warranty is actually offered by insurance firm AXA Assistance.
Not the entire engine is covered. The maximum (RM15k with Shell Helix Ultra and RM8k for Shell Helix HX7) is claimed for the following parts: piston & piston rings, crankshaft & bearings, connecting rods & its bearings, gudgeon pin, valves, engine block, cylinder head, timing gear & chains, camshaft & bearings, cylinder liner/bore, turbocharger, cam followers, rocker arm & pivot, push rods and balance shafts.
If you're interested to know how the claim process works, here's a run down:-
You bring your vehicle to a S.H.E.W. workshop and tell them the engine problem.
S.H.E.W. trained mechanics will inspect and assess if it is a genuine case (ie no mods, etc)
If genuine, S.H.E.W. mechs would forward the claim to Shell Lubricants. A representative would be sent to evaluate the claim.
Within 14 days, the approval would be given to the S.H.E.W. workshop to proceed with the repair. Payment would be made to the workshop directly.
In case you're wondering if you can drive your engine till the brink of death before claiming, it won't work because they will take oil samples and can determine if the failure is due to their oil or owner negligence so don't bother trying ya?
By June this year, more than 1,000 authorised S.H.E.W. workshops and Shell Petrol Stations nationwide would have been trained to offer S.H.E.W. For more information on S.H.E.W., please visit www.shell.com.my/helixwarranty.