"It's a Proton. What did you expect?"
Sounds familiar? We hear that all the time from friends, colleagues, relatives even service center staffs themselves, usually uttered in a disparaging manner.
Power window got problem? Proton mah
Door handle break? Proton mah
Panels got gap? Proton mah
Too many Ah Bengs drive Proton? Proton mah
Indeed, Proton has been the epitome of poor quality for so long, the expectation of its customers are as low as the asking price for its models. The old adage "You get what you pay for" would be true except there's another national car brand that's able to offer value despite the low price. Some might say this other brand is more of an assembler rather than an auto maker dedicated to develop new models from ground up but consumers aren't so bothered with semantics; give them reliability, fuel efficiency coupled with affordability and you'll sell.
Over the past few decades, Proton seems to be tripping over itself. There was no cohesive product lineup, multiple models vying in the same segment and vehicles with engines that does not allow them to sell to countries with stricter emission standards. These issues has resulted in Proton being relegated to third in terms of number of vehicles sold in Malaysia, after Perodua and Honda.
But don't count Proton out of the picture. Two years ago, the Iriz was launched and it was Proton's bid to take a bite of MyVi's market share by offering more tech, better handling. The Iriz did sell based on what we see on the roads these days but not as much as the MyVi which bandied economy and practicality that seems to be more appealing to this segment buyer. The Myvi had over 12 years to establish itself; the Iriz much shorter.
The Persona on the other hand is an altogether different ball game. Many compares it to the Perodua Bezza since
a) they're both sedans and
b) they're launched within a month of each other
While said comparison is understandable, it is also fundamentally wrong since the Bezza which is based on the Axia platform is more of an A segment whereas the Persona is closer to B since it's based on the Iriz platform. Parked side by side, you can see the Persona is a much larger car than the Bezza and counts the Toyota Vios, Honda City, Nissan Almera, etc as its rivals. Launched in August, the Persona has up to last month recorded over 15,000 orders with more than 4,500 deliveries done. Not bad for a car that shrunk a bit from its predecessor. But why?
Well, let's find out;-
Design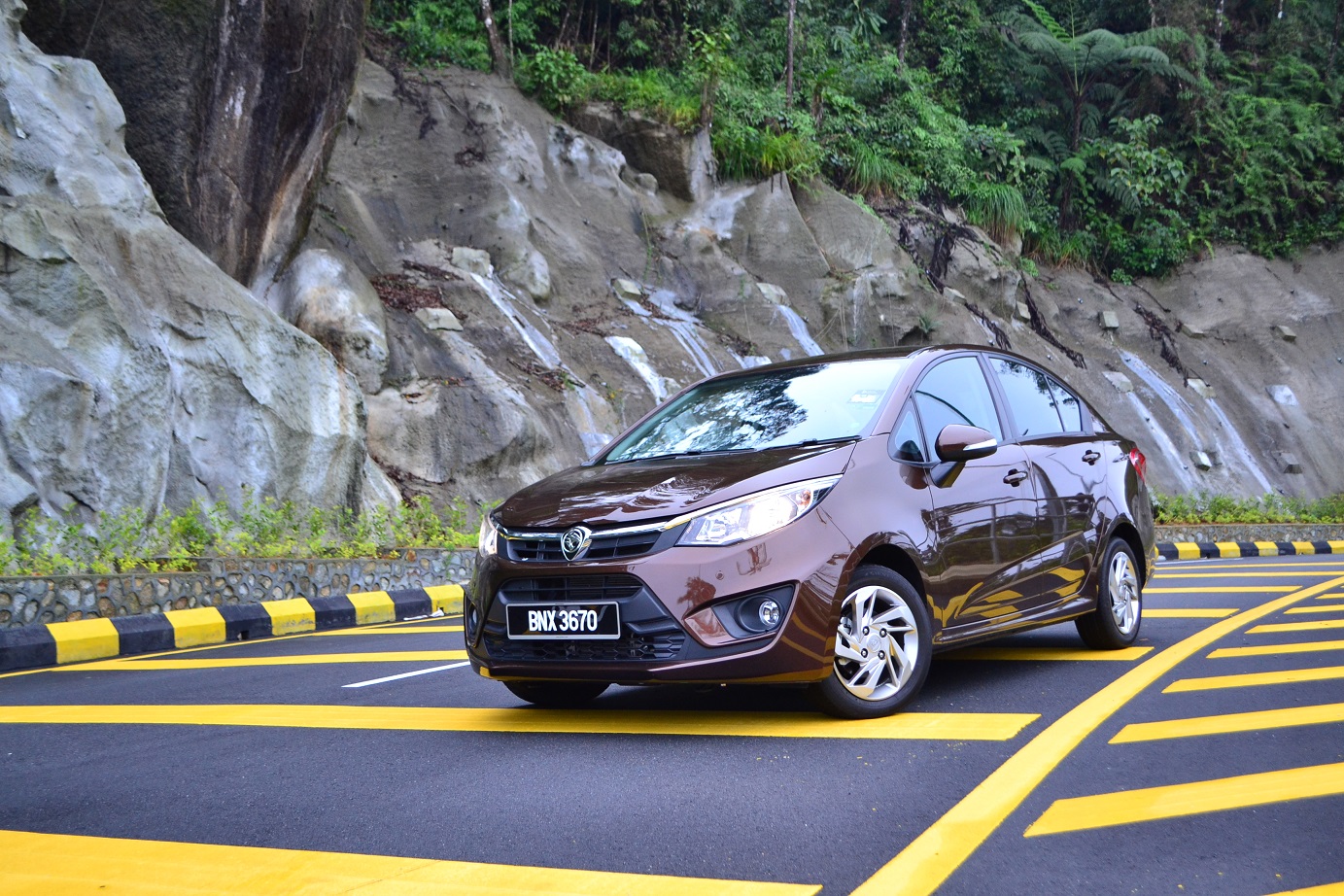 Sharing a similar front with the Iriz, you'll find an angular front end with sharp and slim headlamps flanking a smallish grille, a trapezoidal lower grille with a pair of front fog lamps (found only in the Executive and Premium variants). The whole front presents a stylish and assertive mien, sleek and neat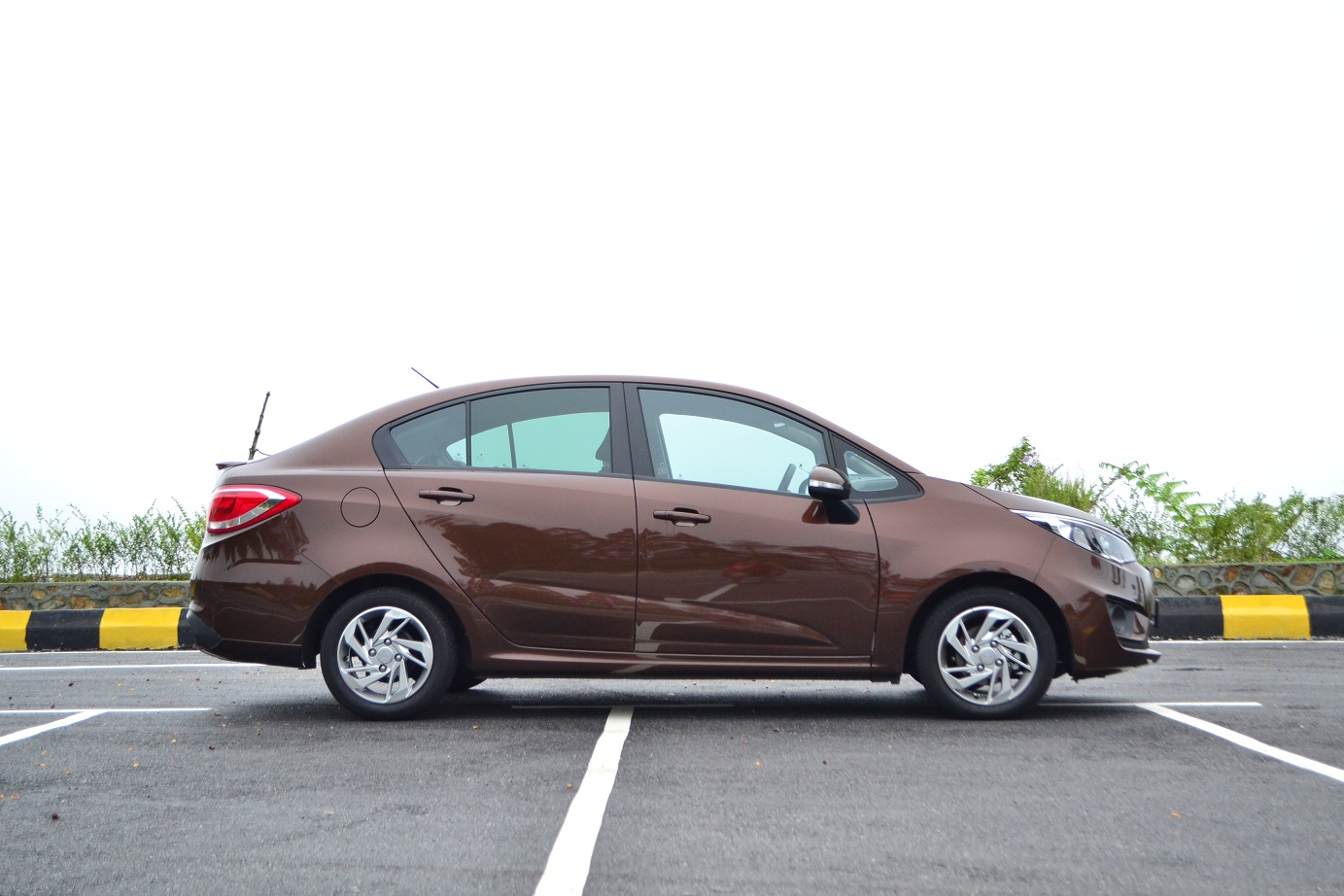 The Persona is a tall car and it's most obvious when viewed from the side. The doors look big without a more pronounced shoulder line and the small 185/55 R15 does little to bring the visual lower so it looks somewhat ungainly viewed from the side.
That said, the Persona measures 4,387mm in lenght, 1,722mm in width, 1,554mm in width and a wheelbase of 2,555mm which offers far better cabin space compared to the Saga (and Bezza). Ingress and egress for rear passengers is not a problem as there's ample head and legroom.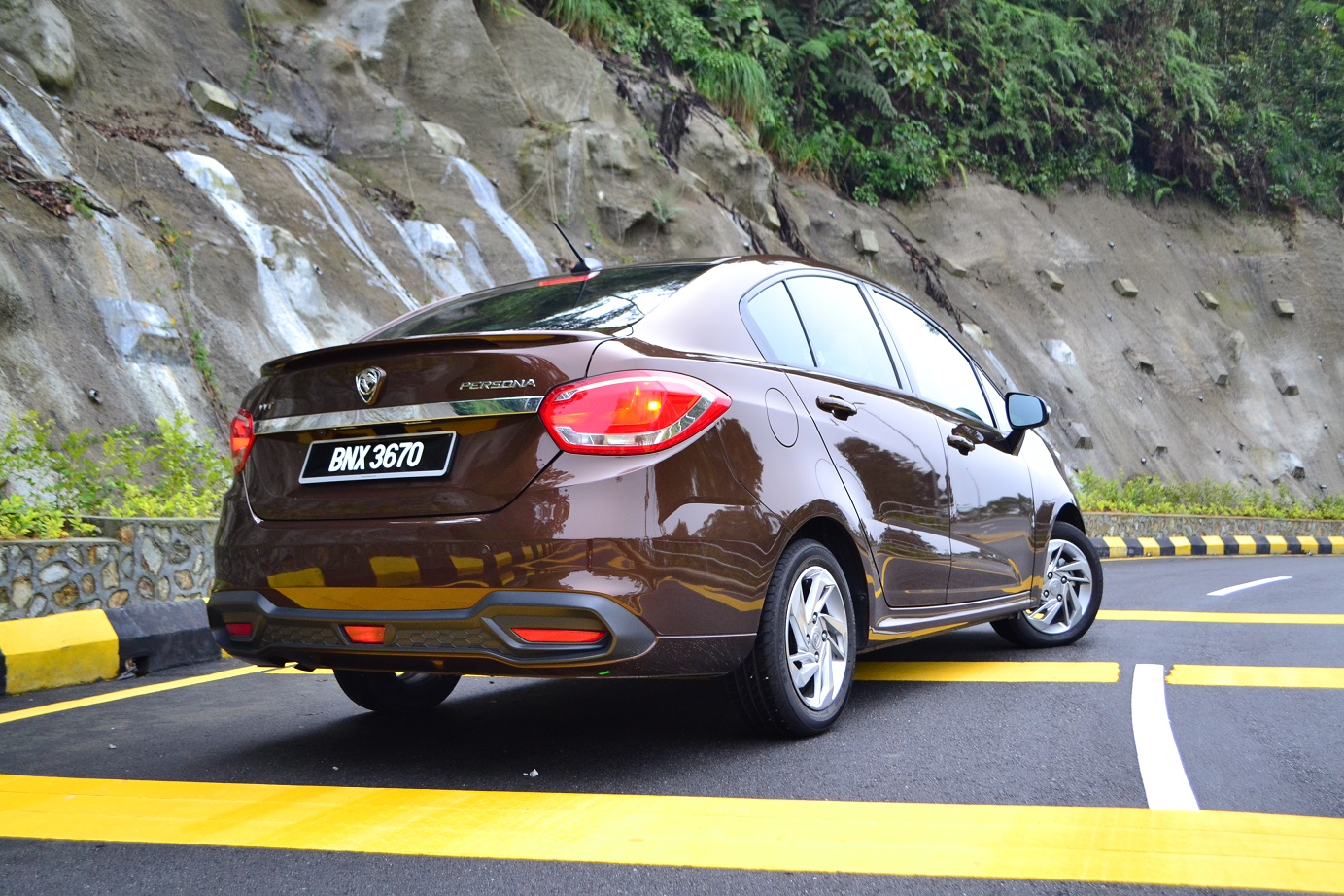 The rear three-quarter shot of the Persona is arguably the least flattering because the small rear lamps seems to be at odds with the front's rather large headlights. The chrome bar connecting the rear lamps does add a bit of panache to it, as does the rear spoiler that's available only in the Executive and Premium variants. The gap between the rear boot opening and the lower black valence is a tad too large, giving an illusion of a heavy bottom, reminiscing a makcik who had one too many nasi lemak and not working out enough.
Performance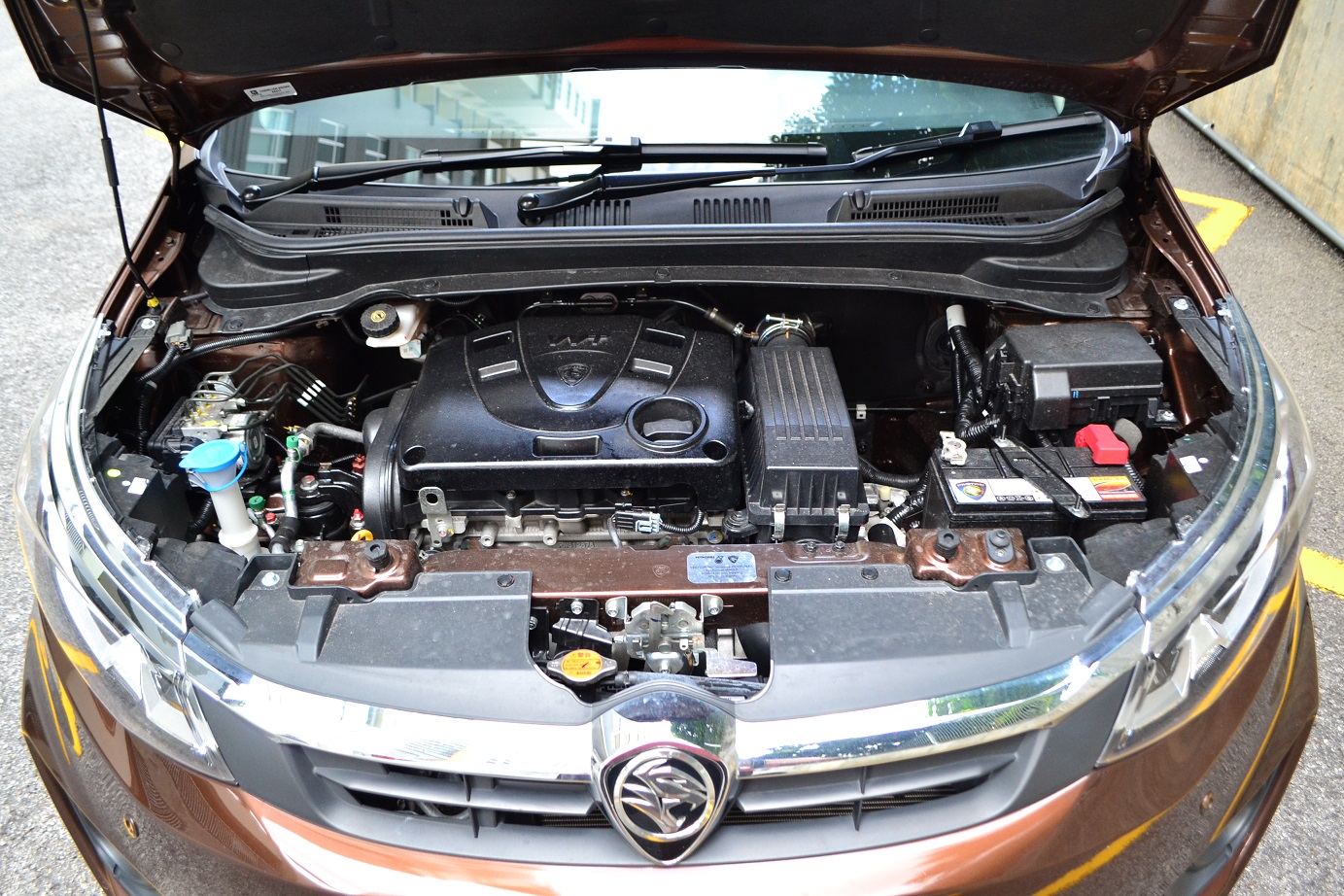 Powering the Persona is a 1.6litre DOHC VVT MPI engine with a rated max power of 107hp @ 5,750rpm and max torque of 150Nm @ 4,000rpm. On paper, it's not much different compared to its predecessor but on the go, the engine demonstrates a willingness to be revved and it pulls well, all the way to 180km/h without much issue. Tapping the gas pedal reveals how eager it is to move forward and despite the lack of gear manual override, it's more than capable of climbing Genting Highlands without feeling under powered.
There's no official 0-100km/h data but suffice to say although it's designed to be torquey at low speeds, it would take more than 10 seconds before it pulls beyond the century mark and has a rated fuel efficiency of 6.1l/100km for the CVT variant as tested here.
Ride and Handling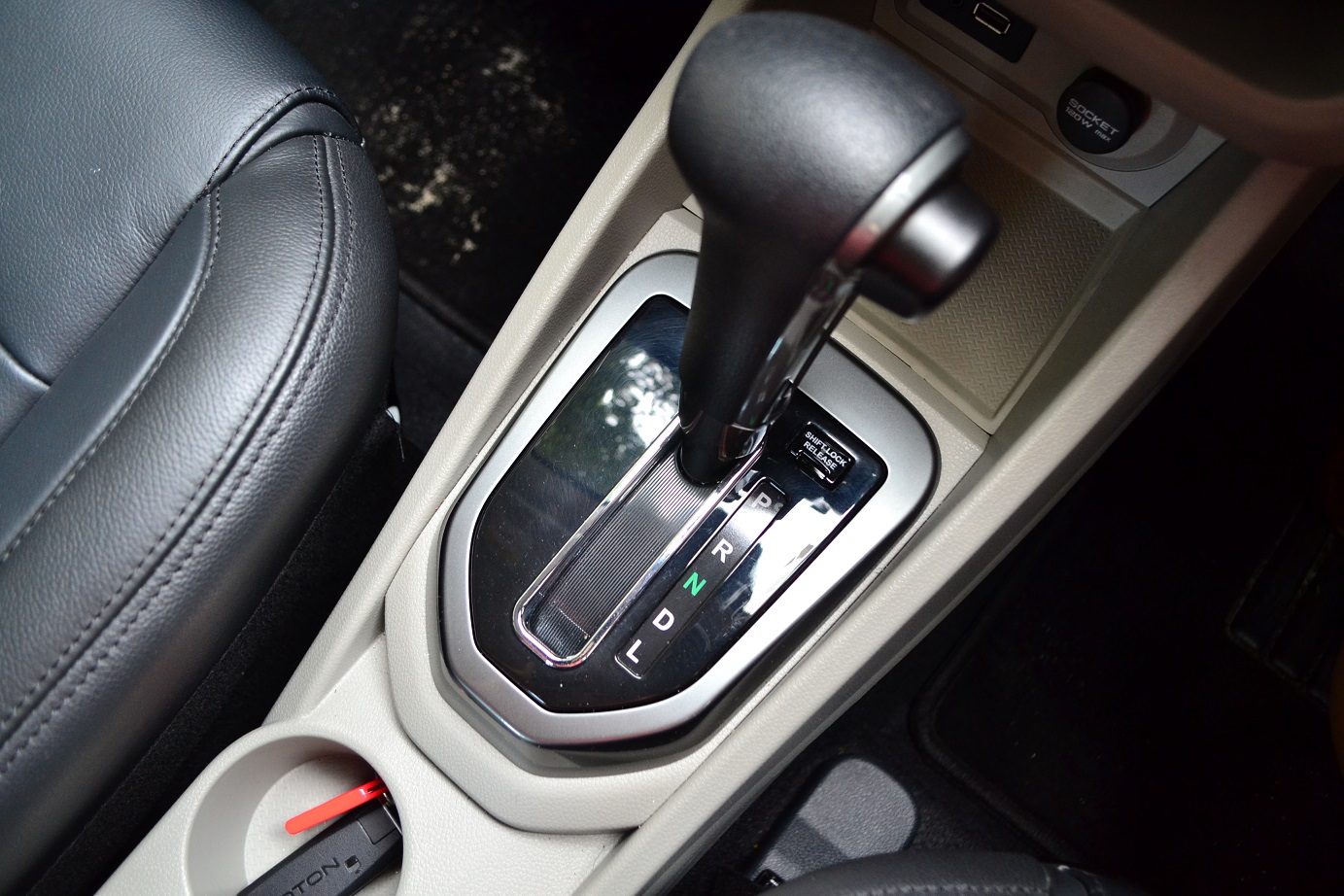 Paired with the engine is a CVT automatic gearbox.  Many purist balk at the idea of driving a CVT but surprisingly, the unit in the Persona is quite lively despite the fact that it does not allow any form of override unless it's to engage 'Low gear' (this is a CVT so technically, it doesn't have gears in a physical sense). Proton has programmed the transmission to be more responsive, bringing the car to the appropriate rpm for the optimum torque to kick in. In this sense, you won't feel it's underpowered in normal city driving. If anything, I found it a joy to chug around town since it's so easy to drive.
Whilst the engine does sound boomy at revs beyond 3,000rpm, NVH is better suppressed compared to the previous model. You can carry a conversation without raising your voice when traveling at higher-than-legal speeds. The suspension is comfort tuned with a bit of body roll that's easy to keep in check. There is relatively good steering feel for a car this segment. However, it is a rather tall B segment sedan so tire squeals are common if taking corners too fast (changing the stock tires to something that offers better traction would minimize this)
Cabin Convenience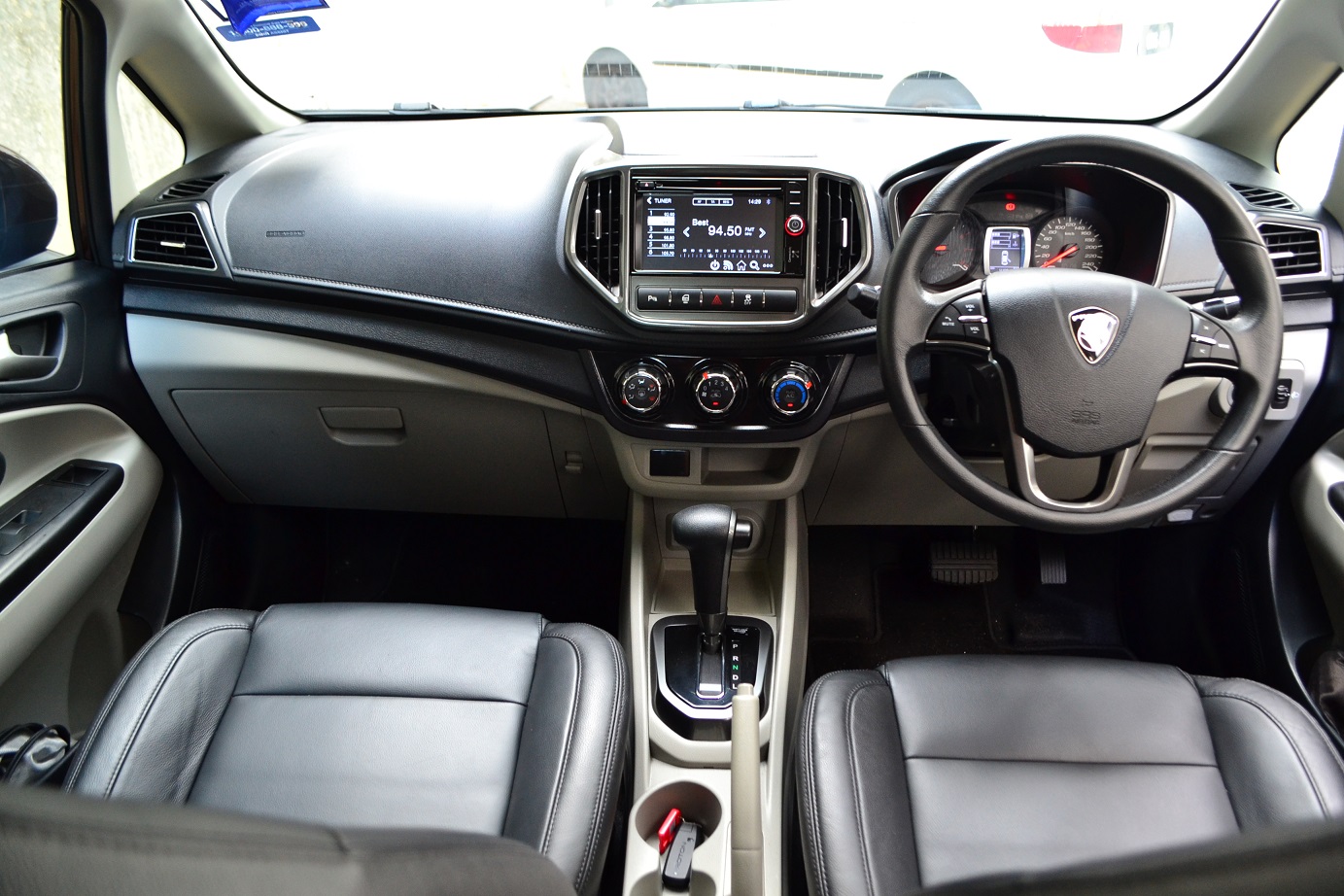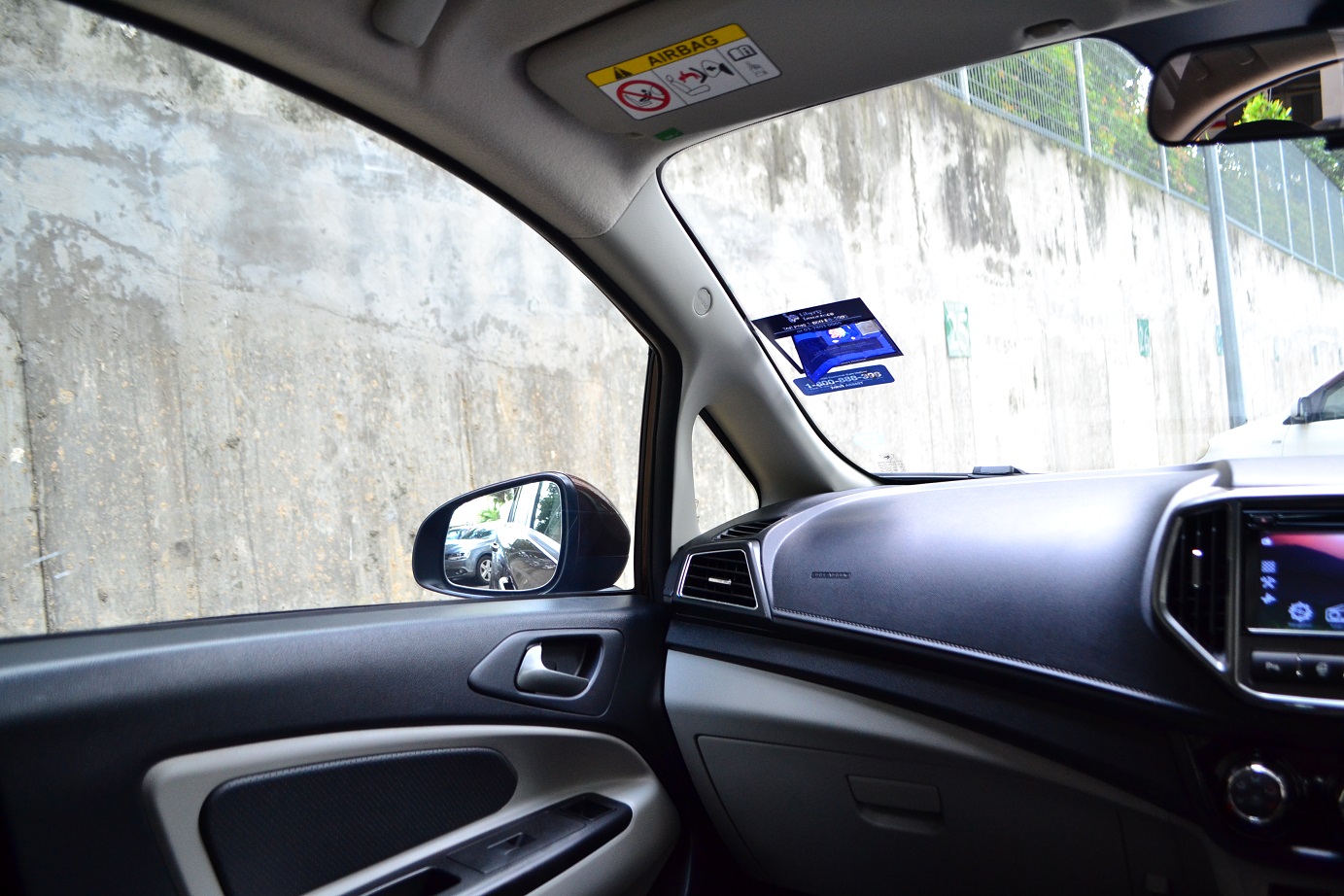 The interiors isn't too shabby. What's needed to operate the vehicle is within reach and it's hard plastics everywhere, down to the leather-stitch like dashboard similar to the Toyota Vios. What I love about the Person is how airy it feels, with one of (if not the best) visibility in the segment. There is a huge three-quarter window below the A pillars which makes all but the thinnest objects visible to the driver. Fit and finish could be better as there were visible panel gaps and although it's something you'd expect from a vehicle this price scale, this is something for Proton to improve on in the future.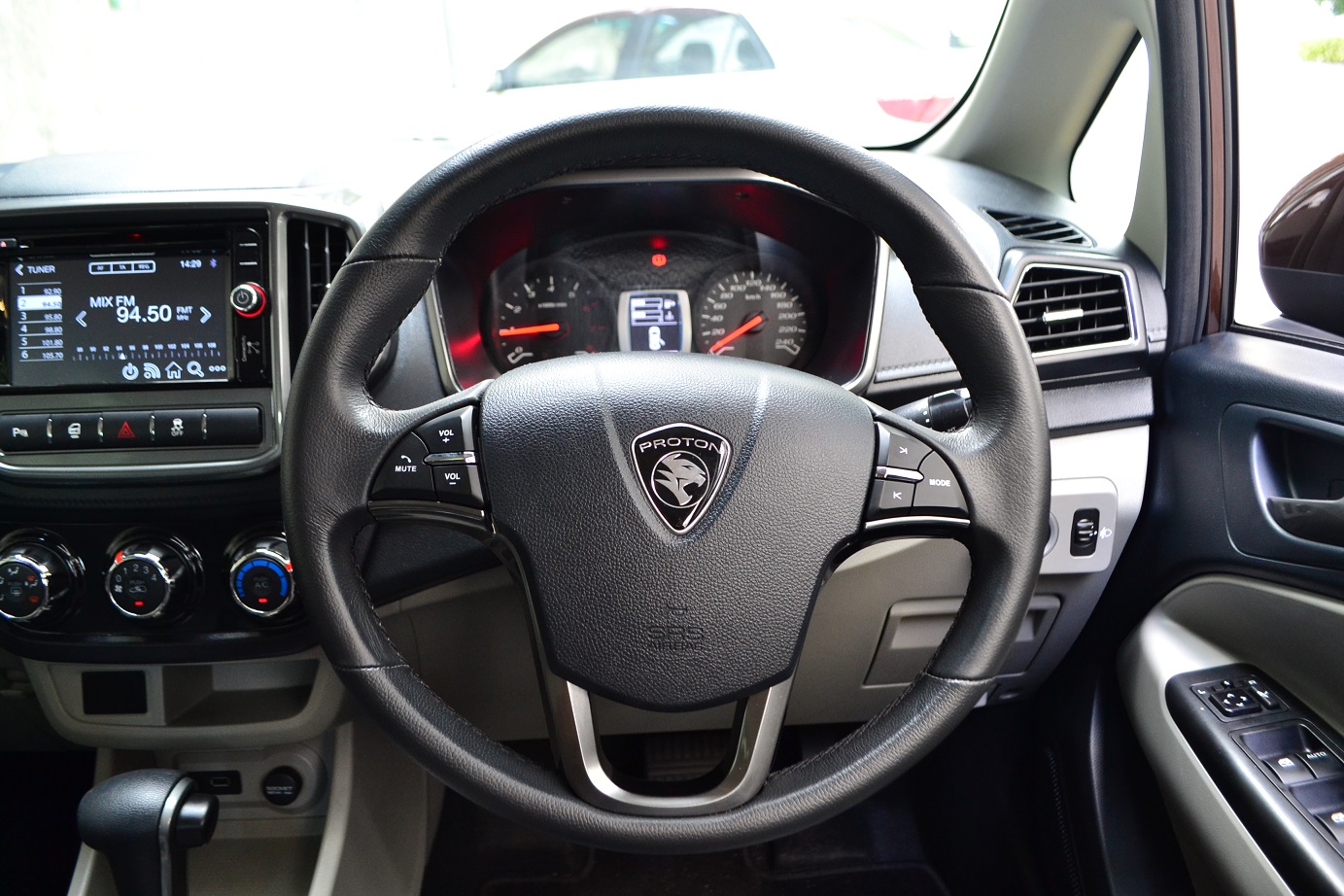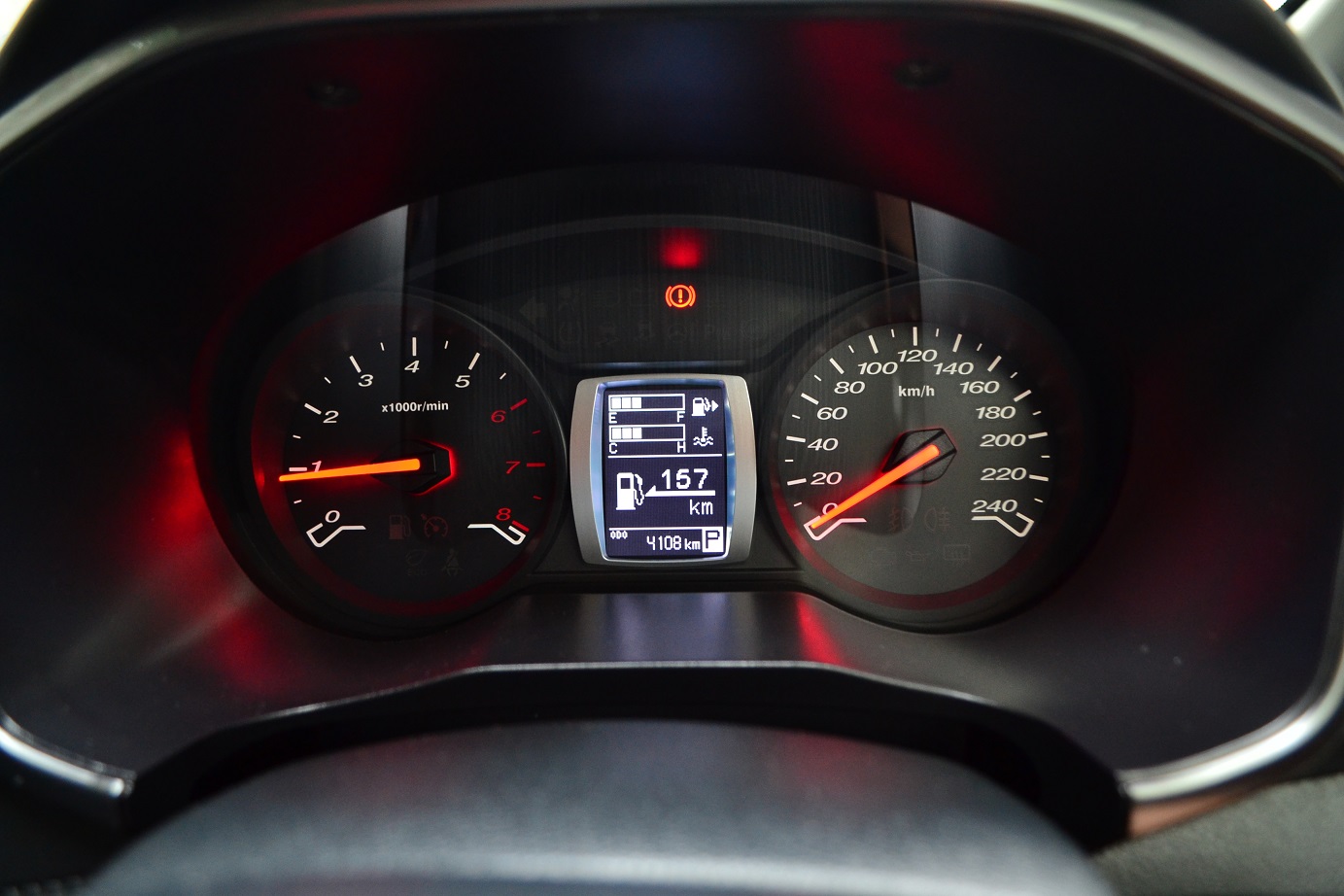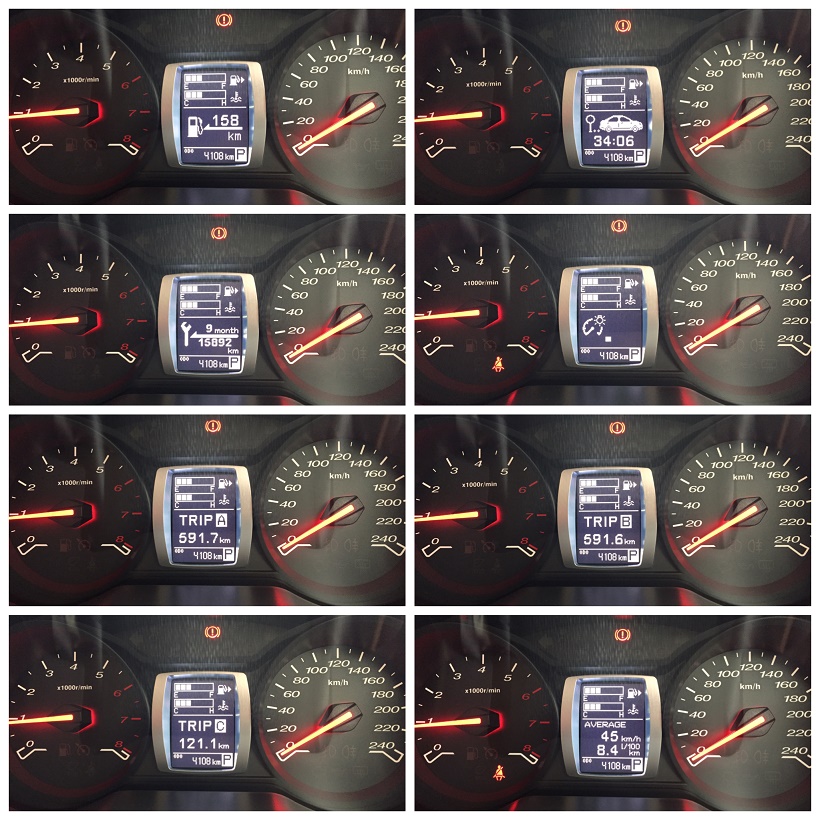 Steering looks familiar? The Persona shares the same helm as the Iriz and the model tested here comes with steering mounted buttons for audio and headunit controls. The meter, though avantgarde in looks has small fonts that makes it a little difficult to read but the MFD display is clear and crisp.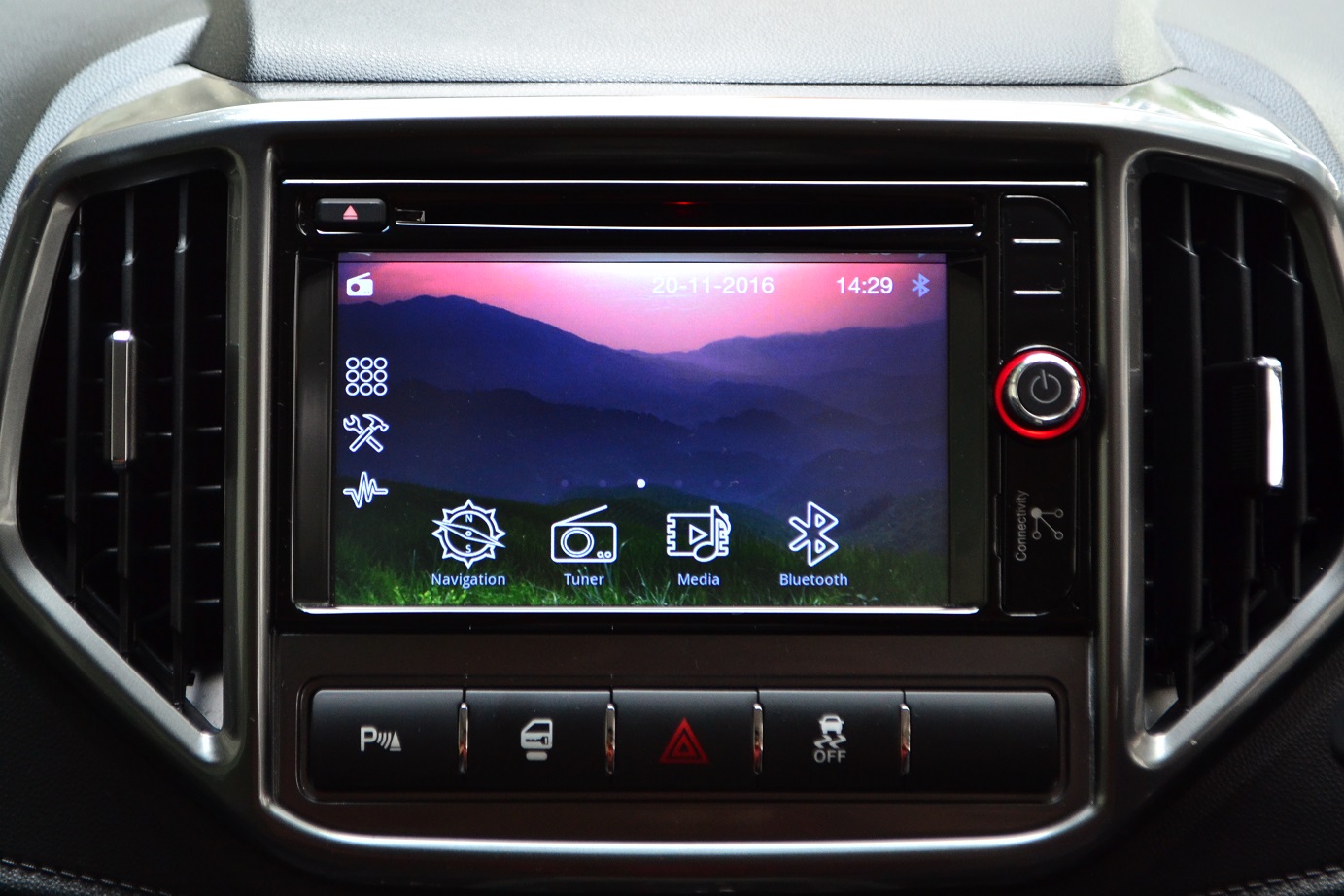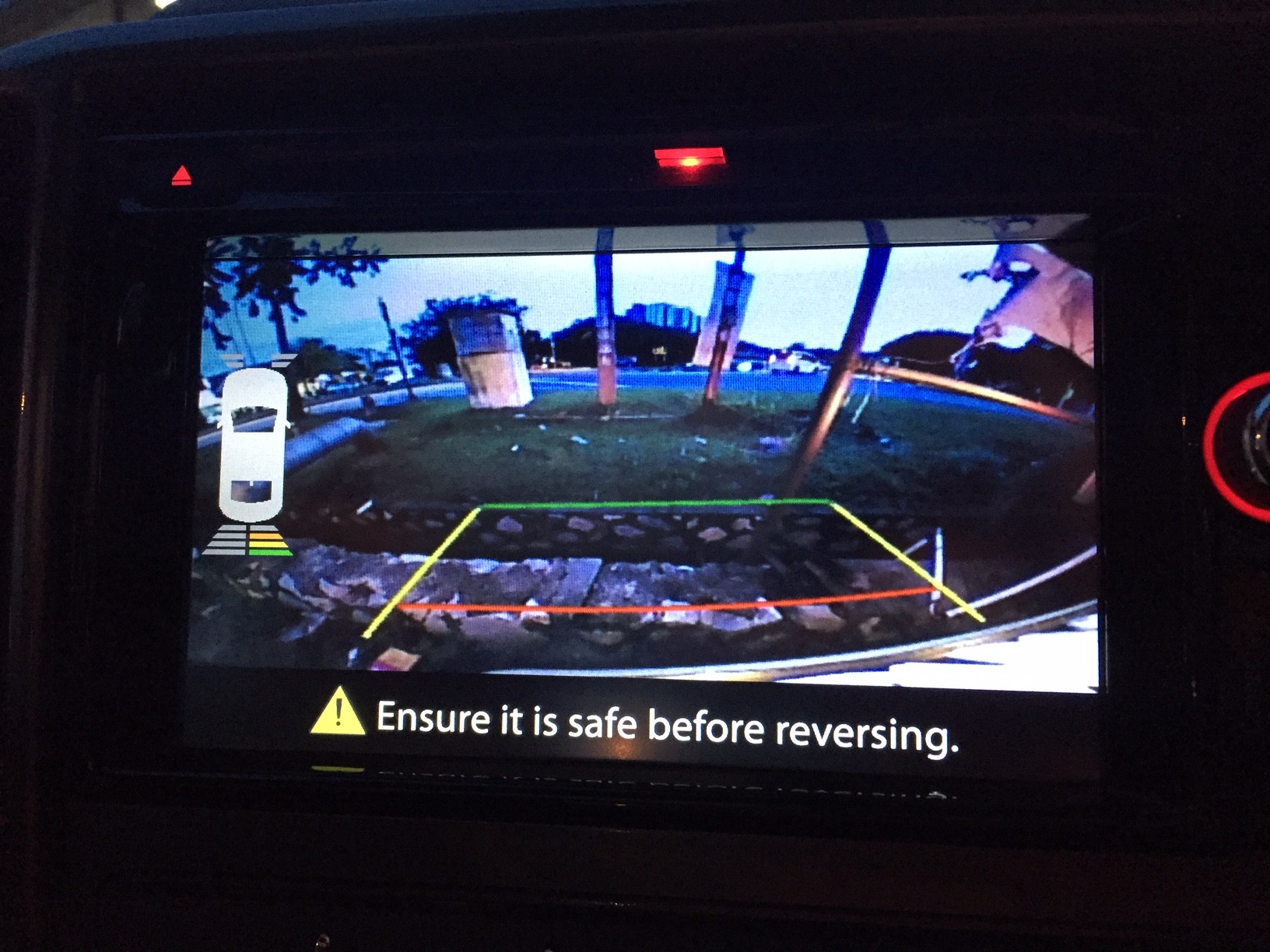 Being the top spec Premium CVT model, the unit as tested here comes with double DIN Head unit with Touchscreen Radio/CD/MP3/DVD/AUX-in/Wifi enabled Audio system. Sound reproduction is handled with a 4-speaker system and for the most part, it's decent for a less-than-RM60k vehicle although the lack of tweeters on the A-pillars means sound comes from the bottom.
The headunit is also the display for the reverse camera which is more than decent since it is able to capture details in low lighting conditions.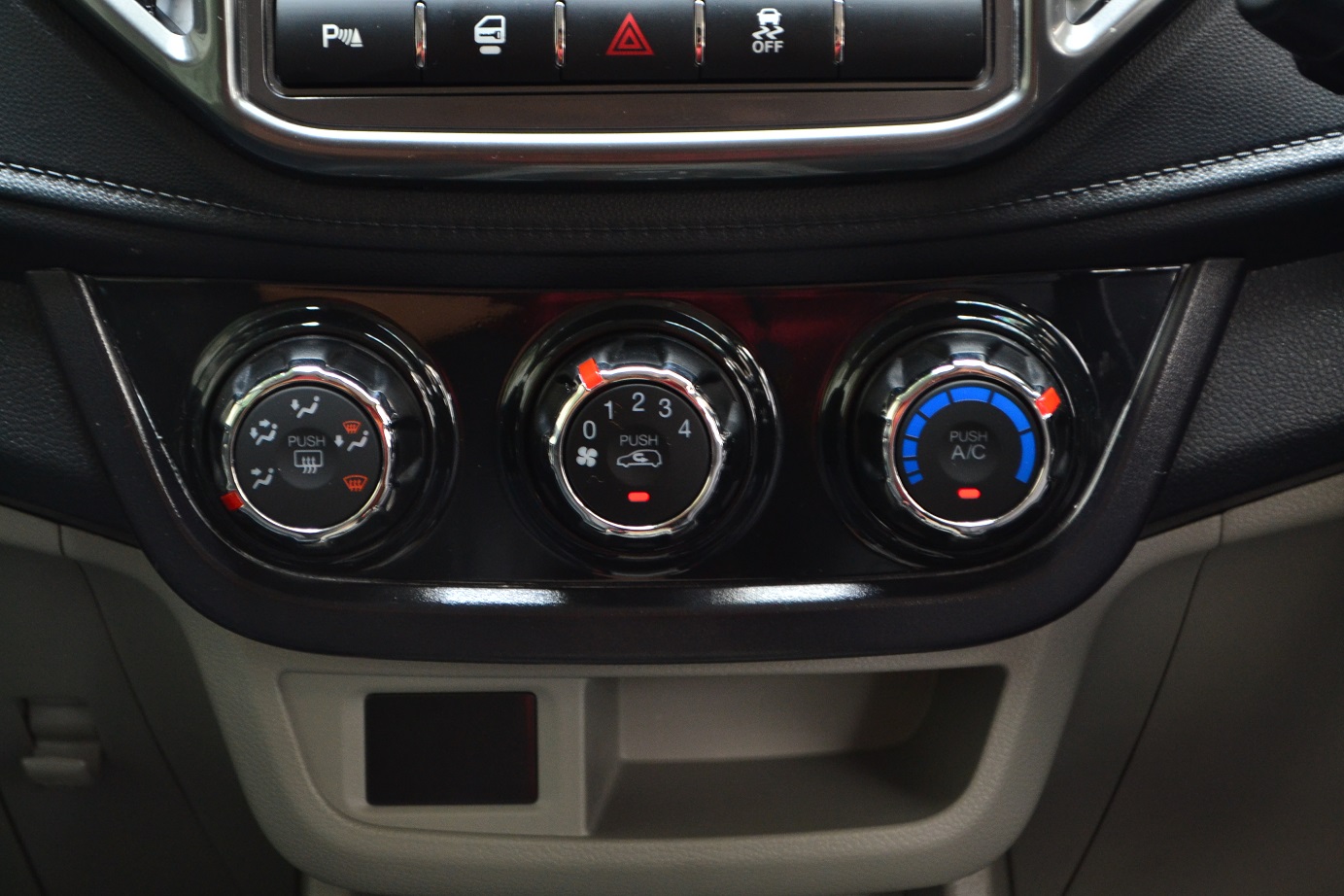 Air conditioning throughput is decent and does a good job at chilling the cabin quickly. However, since it has large windows, heat do permeate more and getting a good tint helps the climate control to reduce the temperature quickly.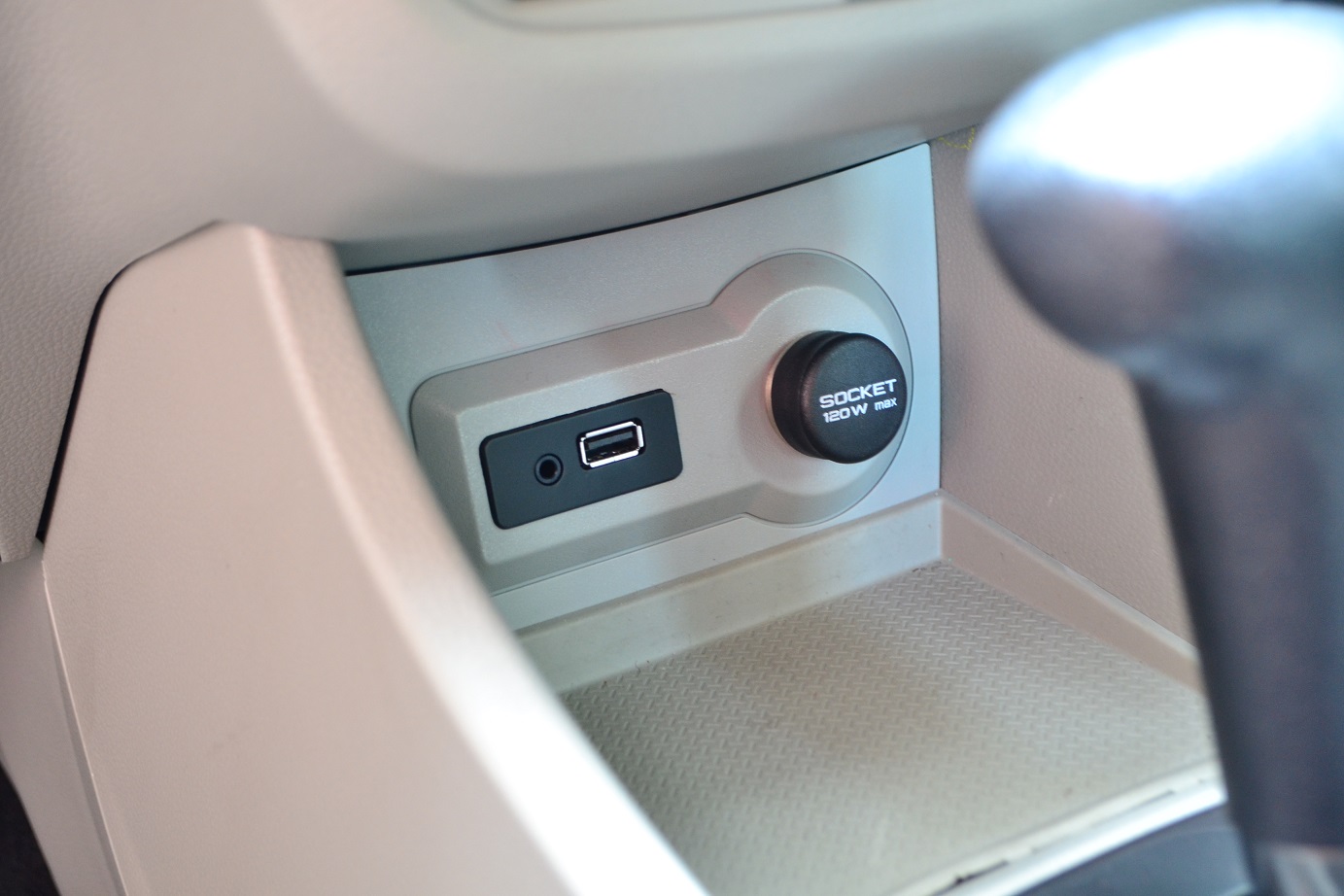 What I love about the Persona is that it has three USB ports (one below the air conditioning controls and two between the front seats) for three portable devices to be charged at once. You'll also find an AUX port next to the front USB and a 12V port next to it.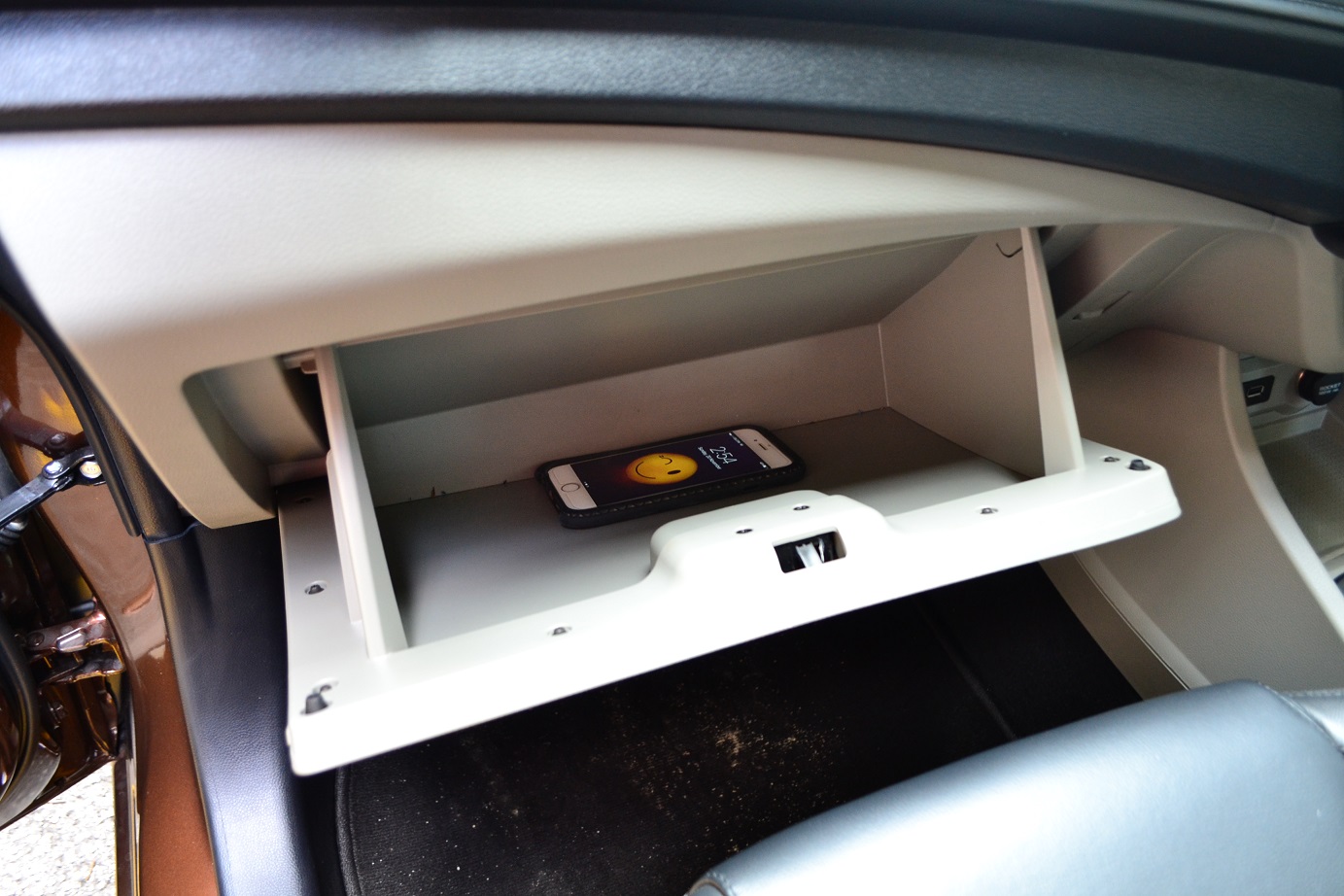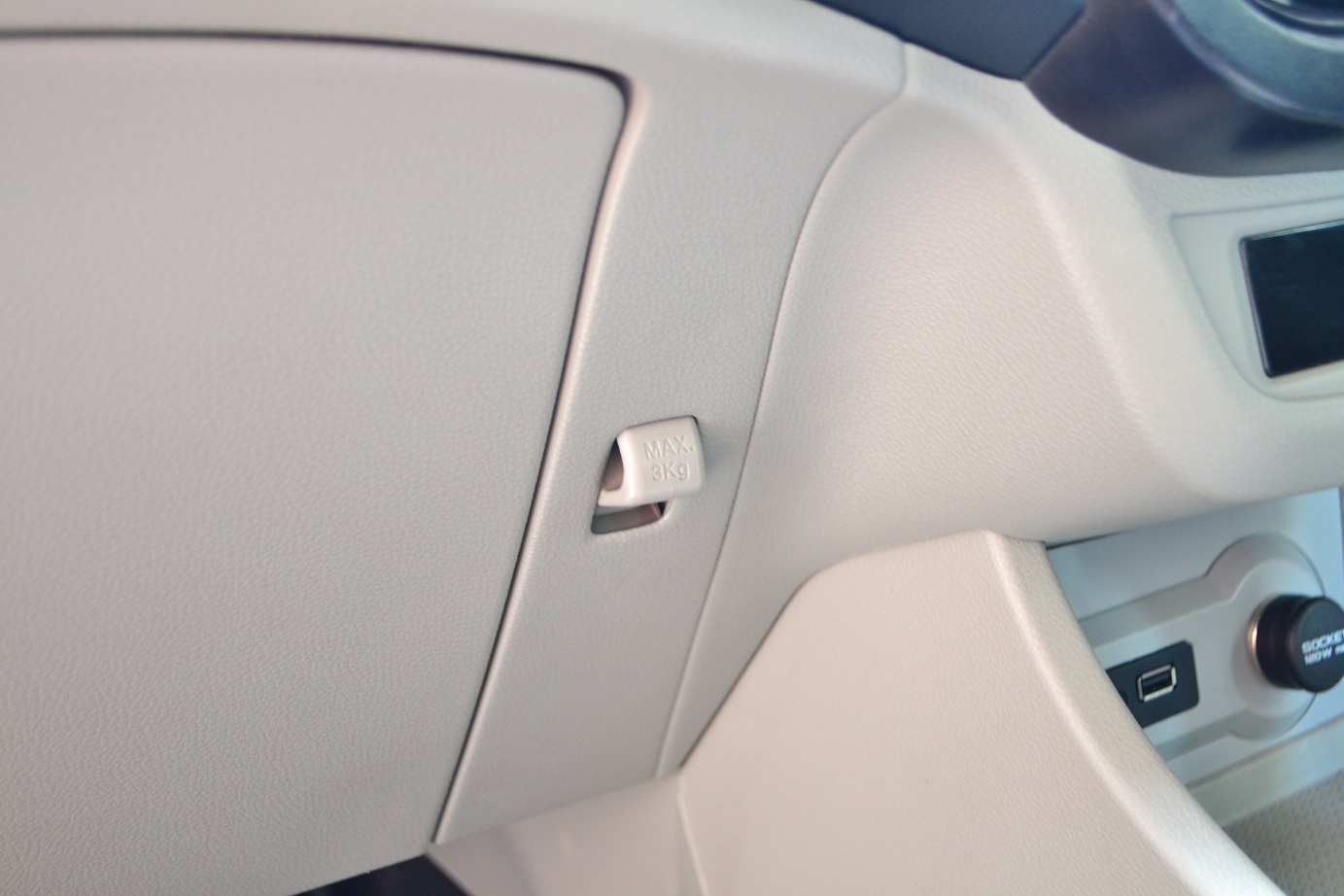 Aside from the convenience of USB ports, the glove compartment offers excellent space to keep small items and the ever appreciated teh tarik hook capable of holding up to 3kg weight for our dinner 'bungkus' after a long day at work.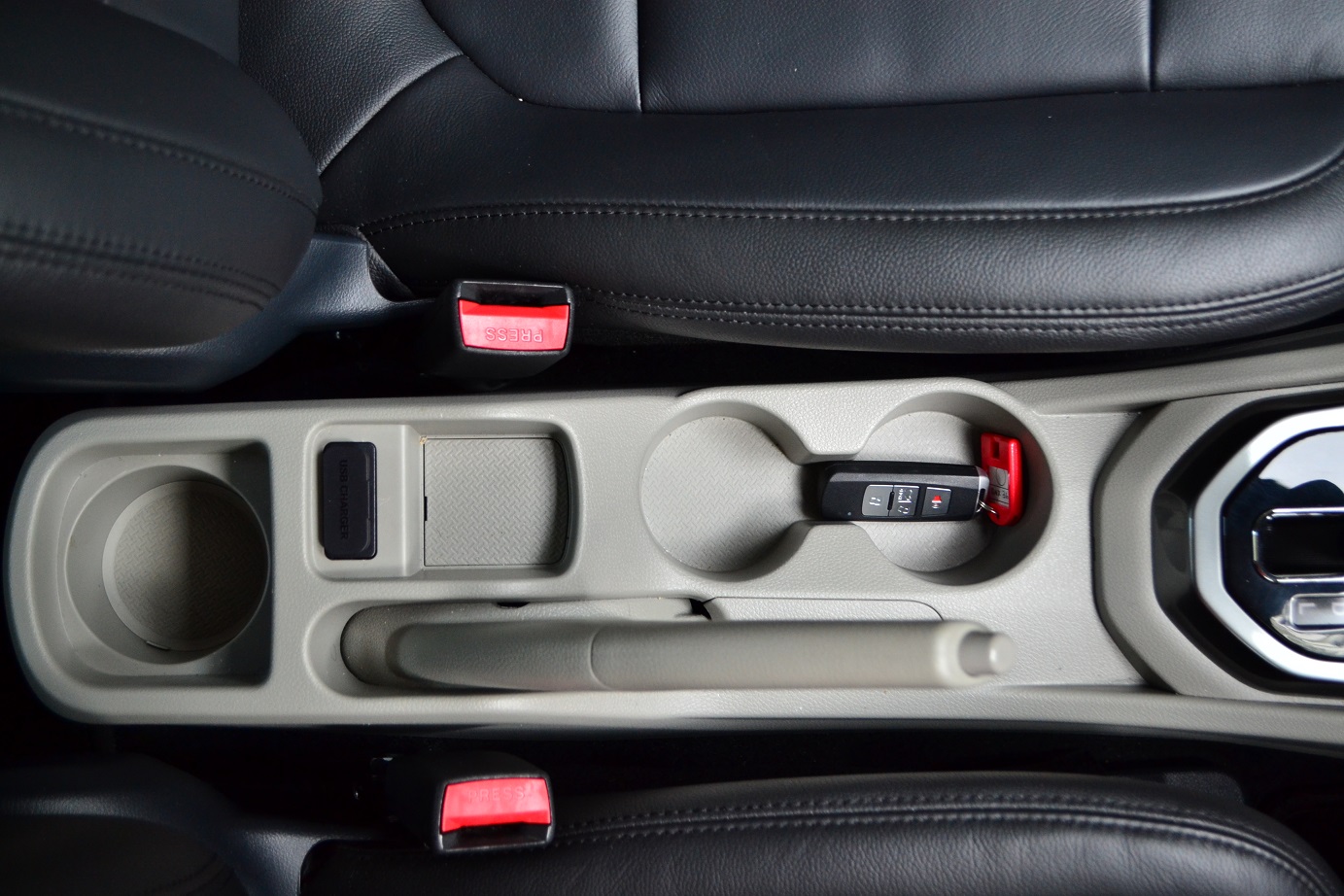 There's just so many cubicles to hold your stuff, from handphones to McDonalds hot Milo. When I drove the Vios earlier, one of the biggest grudge I have against it is the lack of space for my devices. It appears Proton not only has given owners charging providence, they also give you ample spaces to place them while they're being charged. Considering most devices get really hot while getting juice, placing them in between the front seats where there's good ventilation is a good idea.
That said, I wish there was an elbow rest to make long distance driving more comfortable.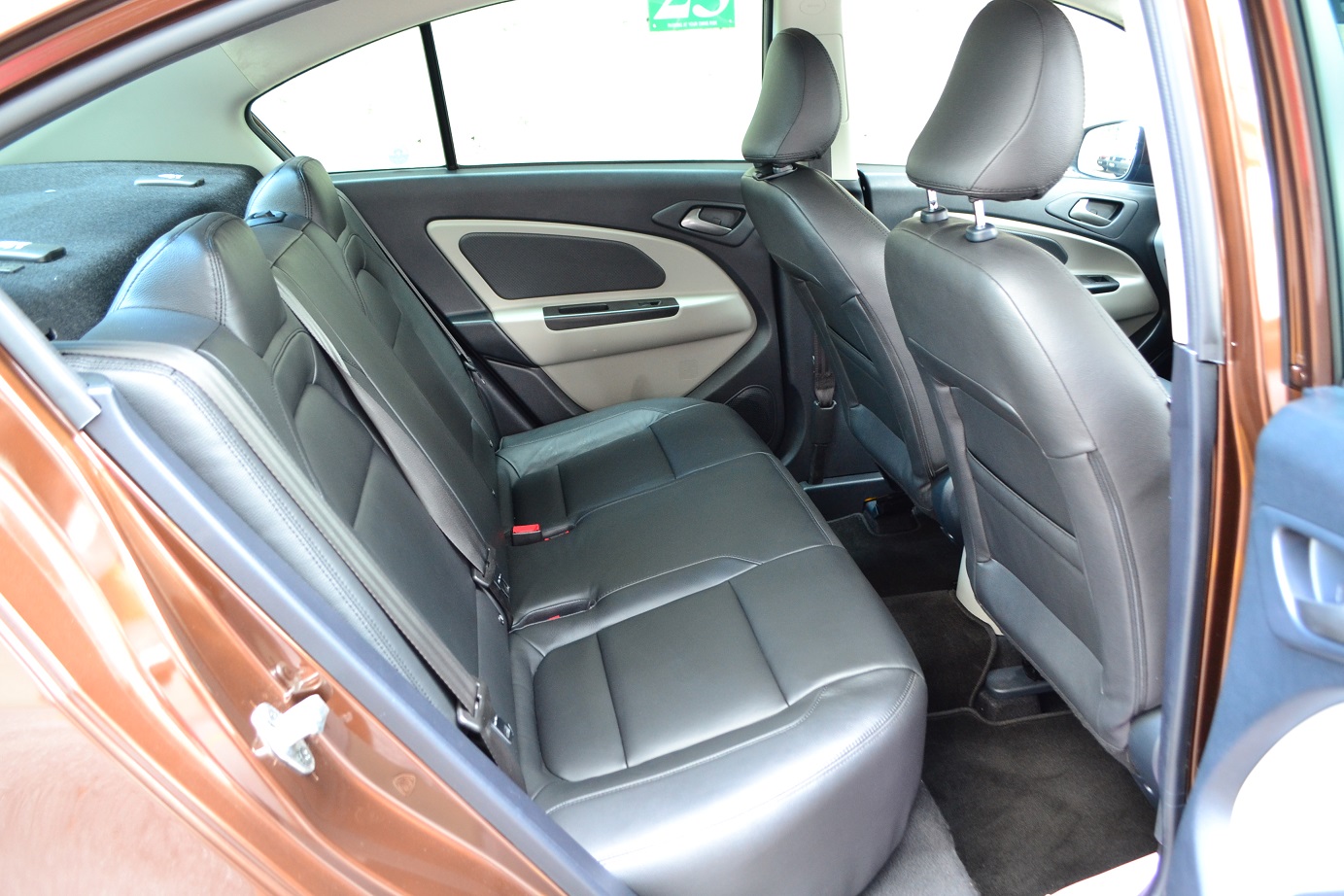 Nothing much to complain for rear passengers. I mean, come on. This is a sub-RM60k car; you don't expect rear air conditioning vents, do you? I find it has sufficient head and legroom space for a 178cm frame like mine and the backrest is inclined sufficiently that I won't suffer from back pains after getting stuck in school holiday highway jams.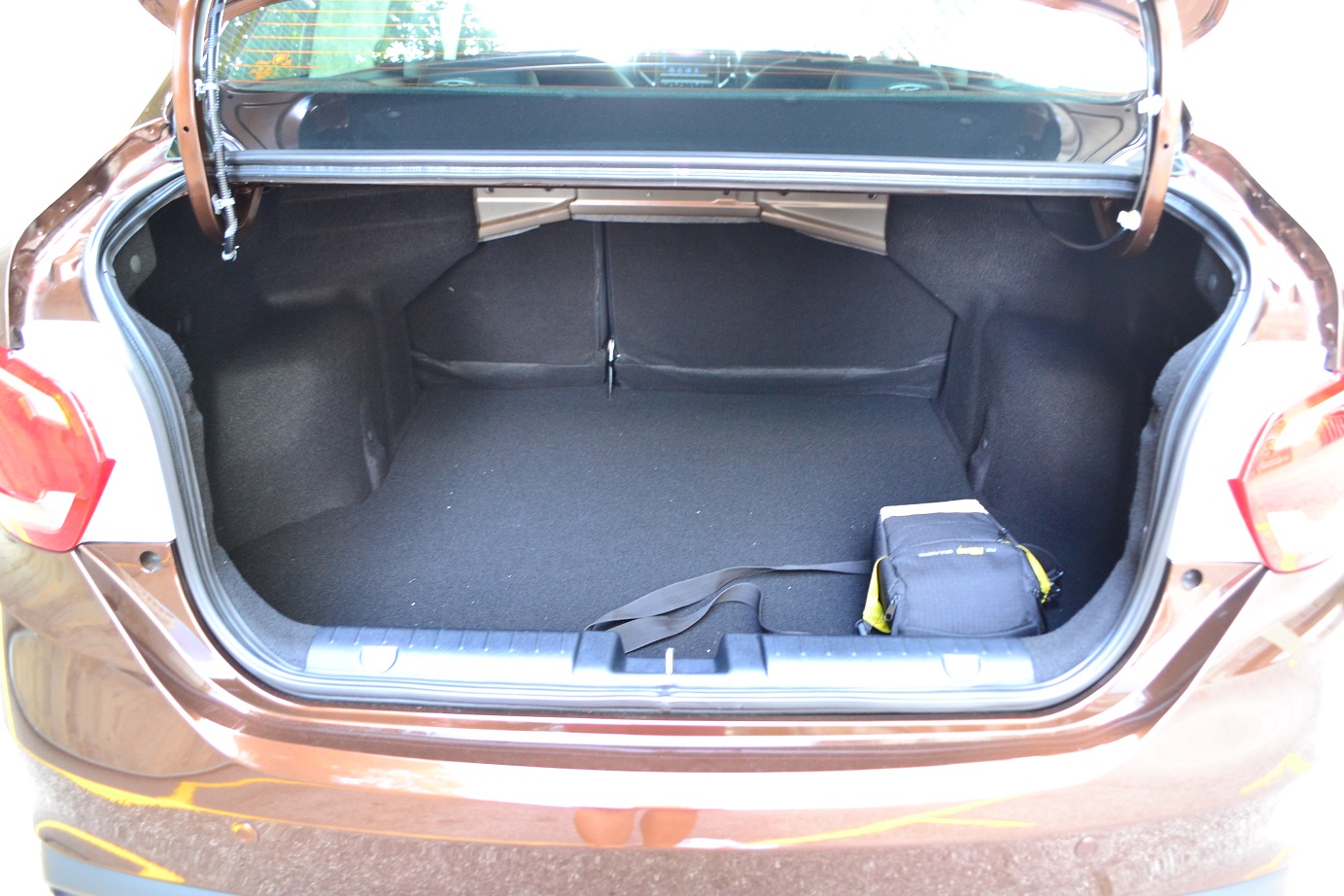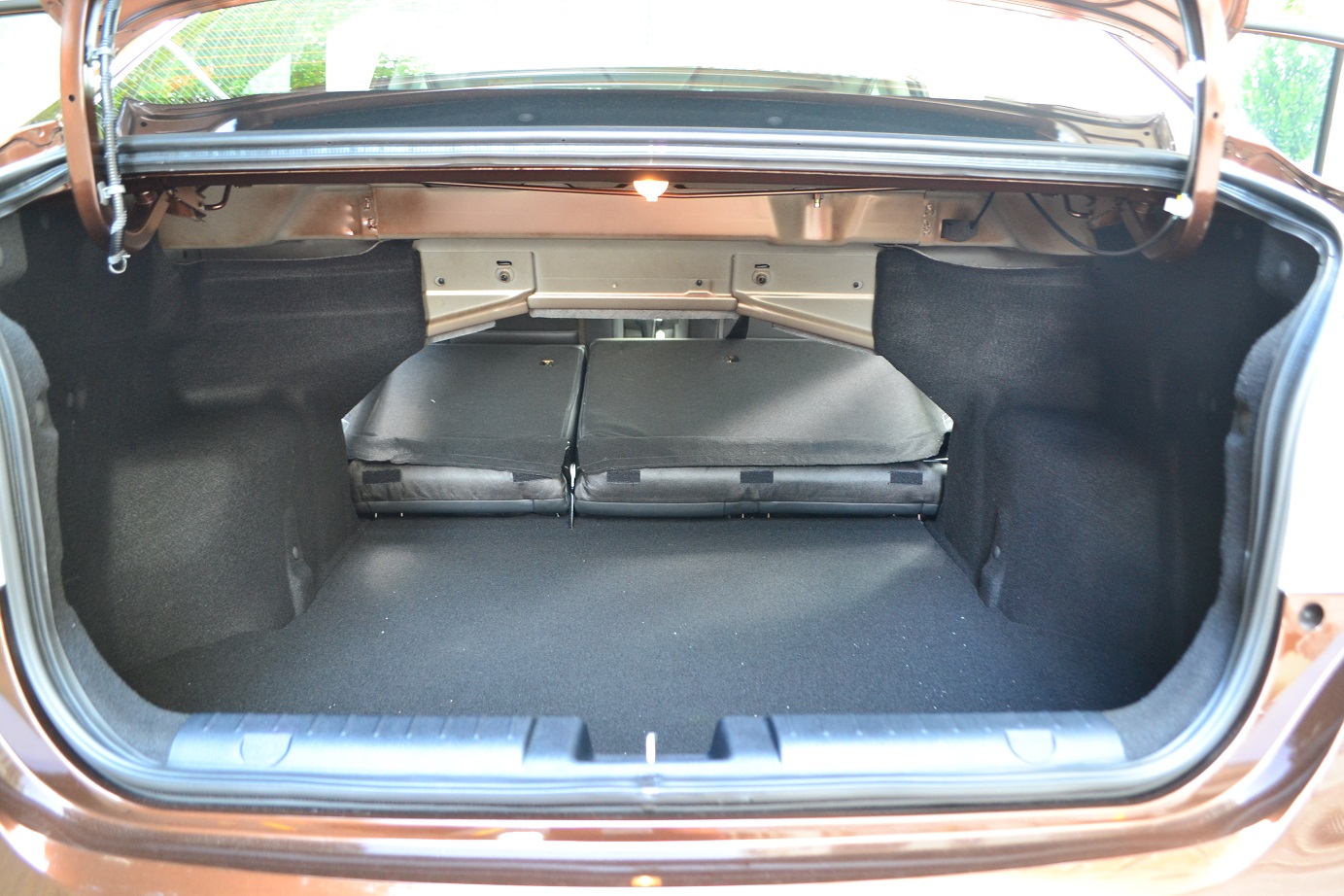 Boot space is good with 510litres of space that can be further expanded with the backseats down. Due to protruding rear wheel arches, there's an odd shape between cabin and boot (not to mention the seats don't fold flat) so be careful when attempting to load large luggage through this aperture.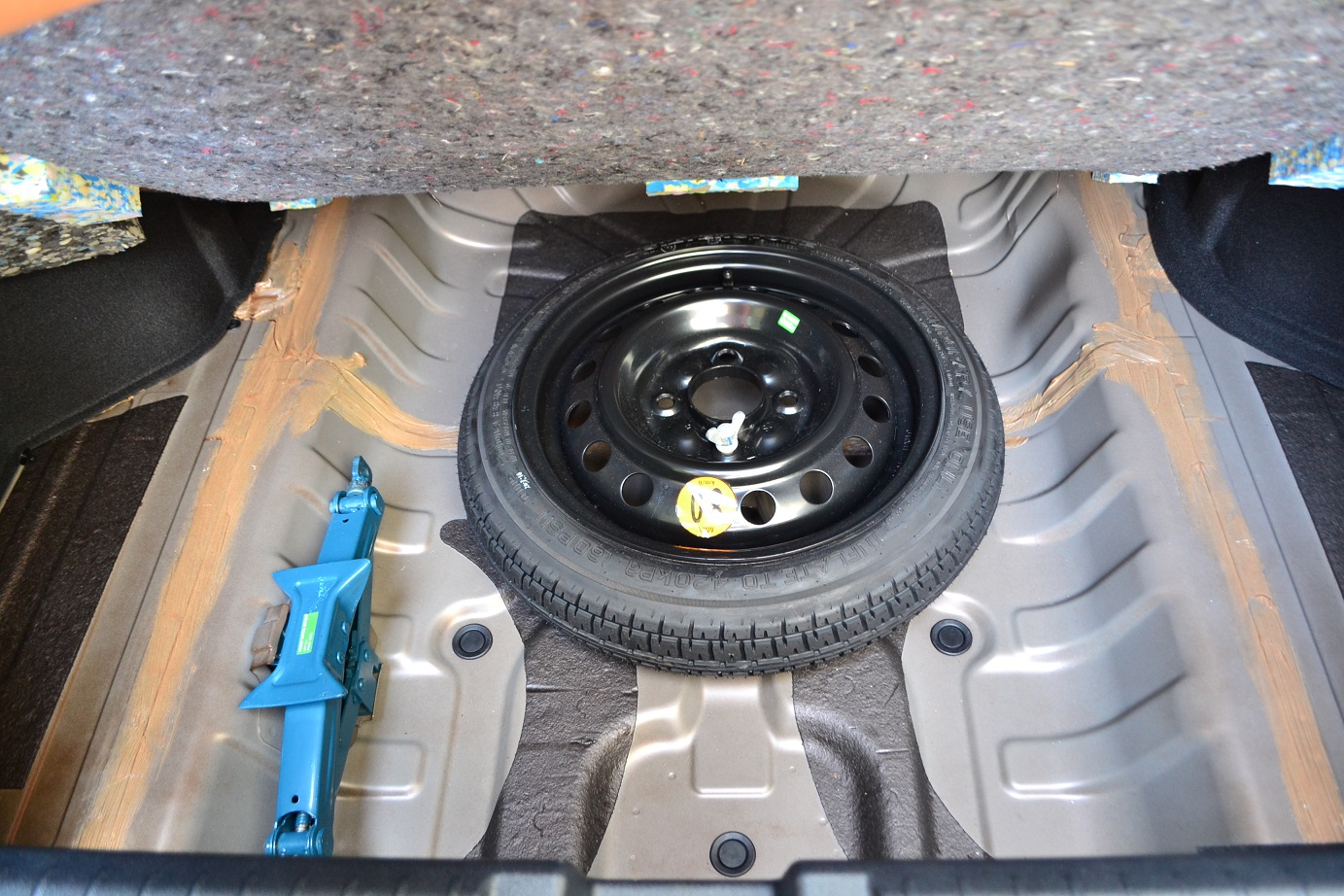 You get space savers for spare. There's some cost cutting here as you can see the welding joins and a huge gap that could be better covered with hardened styrofoam but it's not a big deal, really.
Safety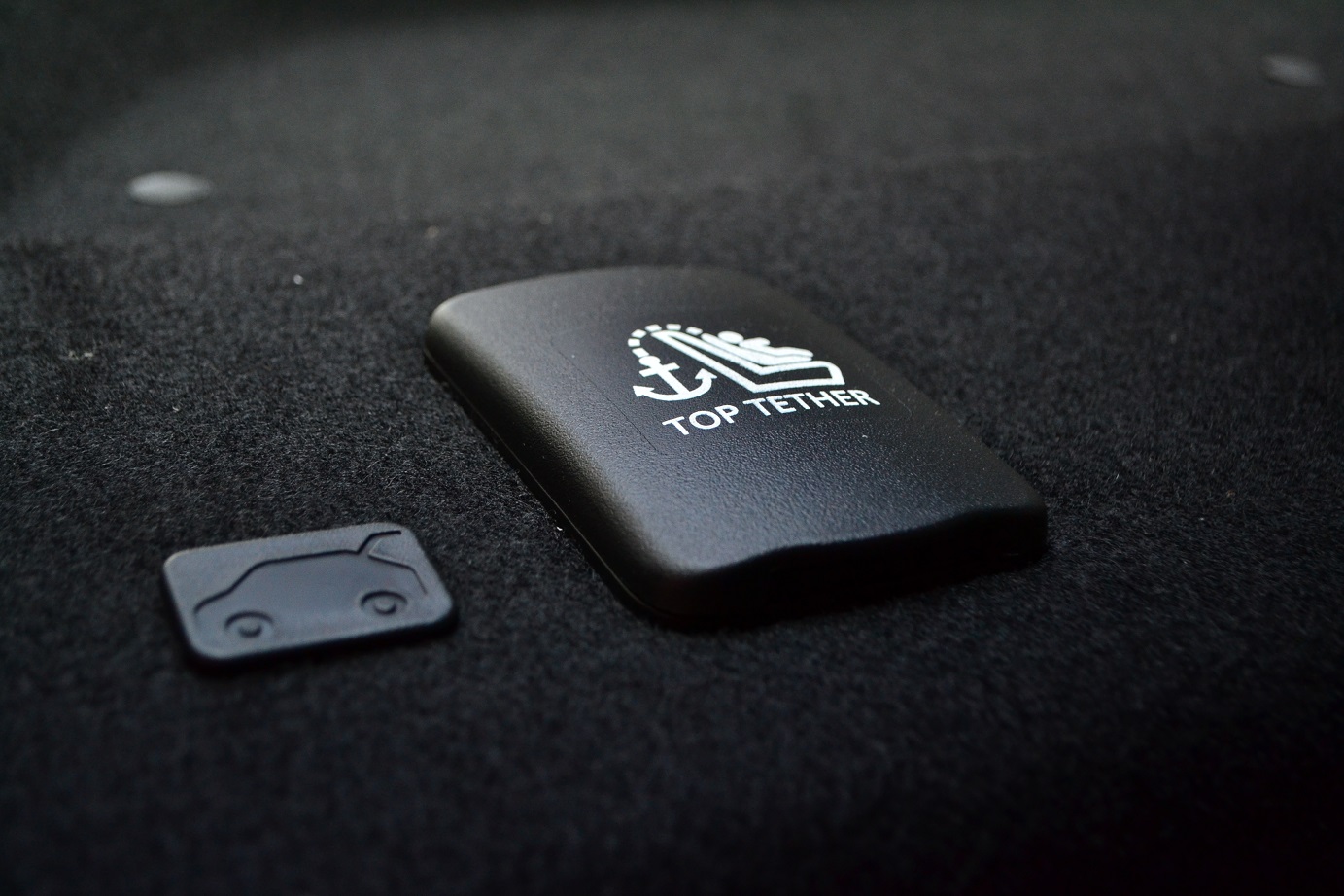 The Premium CVT spec as tested here is fully equipped with the following active and passive safety features;-
Front airbags
Side airbags
Curtain airbags (6 airbags)
ABS
EBD
BA
ESC
TC
Hill hold assist
ISOFIX & Top Tether
Dual Pre-tensioner seat belt
Immobilizer
Reverse Camera
Specifications
Being the top of the line Persona, the Premium CVT has the following specifications;-
Exterior
Front fog lights
Rear fog lights
Follow Me Home Lamp
Auto ON/OFF Headlamp
Front sensor
Reverse sensor
Rear spoiler
Electric Fold Mirror Housing
Interior
Dual-tone, Titanium Chrome finish
Leather upholstery
Steering audio switches
Double DIN Head unit/Radio fascia with Touchscreen Radio/CD/MP3/DVD/AUX-in/Wifi enabled Audio system
4-speaker system
Rear USB charger
Driver Seat height adjuster
Rear seat 60:40 split folding
Electric manual headlamp leveling
Remote trunk release
Push Start Button
Passive keyless entry
Bluetooth Connectivity
ECO Drive Assist
GPS Navigation
Ownership and Maintenance
Four variants are available and the unit tested here is as mentioned earlier the Premium CVT which retails for RM59,350 for solid colors and RM59,800 for metallic (OTR with insurance and GST). Six colors are available; Graphite Grey, Carnelian Brown (as tested), Fire Red, Sterling Silver, Cotton White and Midnight Black. The Persona comes with a 5-years warranty (or 150,000km mileage whichever comes first).
I get the impression that the previous Persona was somewhat of an unwanted third child since it's styling and equipment was recycled from the Gen2 parts bin. Heck, it didn't even get the CPS engine unlike the revised Gen2, Waja, Exora and Satria Neo. It's strange considering the Persona back then was the second best selling model after the Saga. Perhaps the mindset was 'If it ain't broken, don't fix it'.
With the existance of relatively high non-national  B-segment sedan prices, those with limited budget who wants something bigger than the Saga would go for the Persona which explains the encouraging sales numbers. This formula applies for the new Persona as well. And if we were to compare the Persona against a Toyota Vios, I'd take the Persona for its capable performance, superb handling prowess, good fuel economy and most important of all, affordability.
We're now living in a new generation and while people who're Gen X and, to some extent Gen Y may have reservations with the brand, millennials have a completely different opinion of the car. For one, they won't get Proton power window jokes since it's all but eliminated. Service advisers are more courteous and while there may be some minor devils in some vehicles, Proton after sales seem to be on track in repairing them quickly and efficiently. More importantly, for those entering the workforce and chooses the Persona as their first car would enjoy a well packaged vehicle that ticks all the right boxes for a-sedan-bigger-than-a-Saga.
What did you expect? It's a Proton.
Speak of its name with pride.