There are some meals that are sophisticated with layers and layers of exquisite taste that if you were interested to dissect what goes into the dish, you need more than a couple of mouthful to tell.
And then there are those where one bite is all you'll ever need to know what it is.
If we use that as an example to explain cars, the new Proton Perdana would be categorized as the later.
That is not to say that it's a bad thing. The Perdana, being based on the 8th Generation Honda Accord and under agreement with Honda, has to be sold without any modifications done on its engine, transmission, suspension and a few other critical component. In comparison with cars sold today, a model from this era would obviously be (out) dated, both in features and driving experience. Nine months ago when the Perdana was launched. I visited a showroom and did a short test drive to see how it felt. I was given the 2.4litre for a weekend and found that some of my initial impression were wrong. Here's a more detailed review of it;-
Design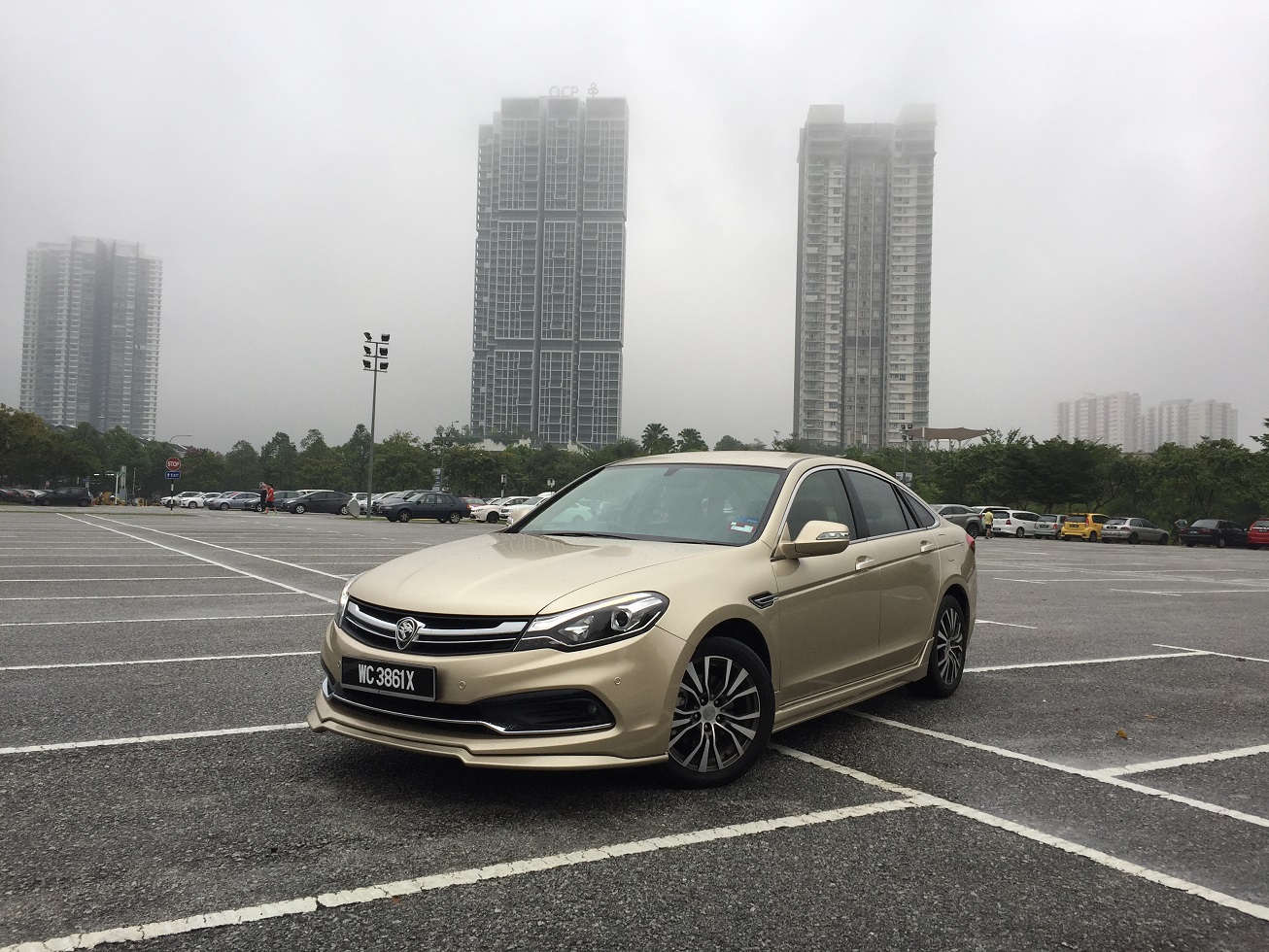 Proton calls this the 4th generation Perdana after the first Mistsubishi Galant Eterna-based model that was subsequently succeeded by the V6-engined Perdana. Then came the 'PerdanAccord' that was (still is) used by government officials and without a doubt, this generation is the best looking among them.
Though its design is subjective, most would agree that the Perdana's front is handsome. The grille line continues seamlessly to the headlamps where the thick LED DRL draws passerby attention. The 2.4litre as seen here comes with full body kit and the front skirt matches well with the lower bumper and overall the entire front is sleek, modern and elegant.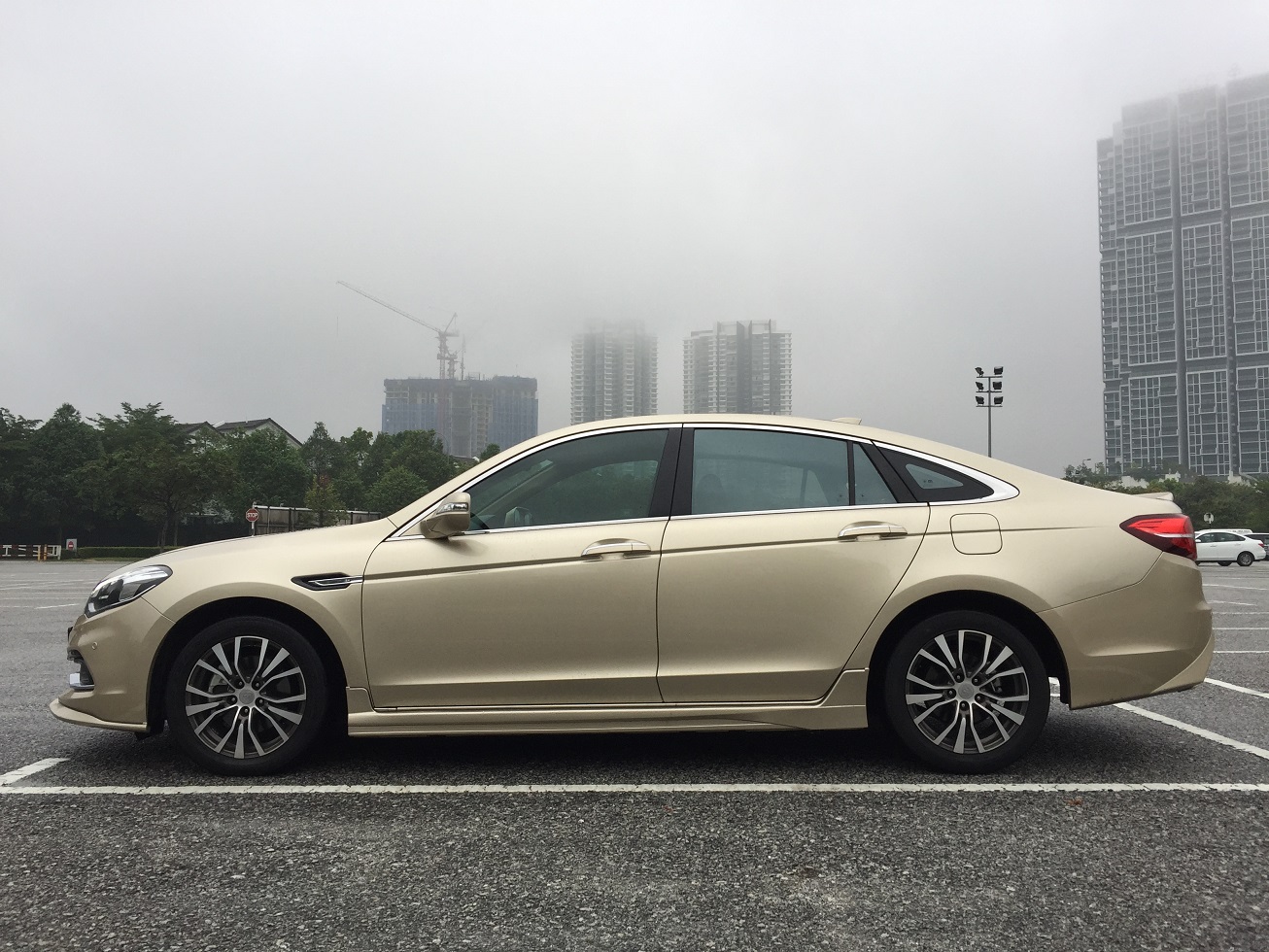 The new flagship measures 5,020mm in length (the 2.0l is shorter at 4,999mm), 1,845mm in width and 1,475mm in height. If you ever park it next to a BMW 5-series, you'd make the continental look small in comparison. The side skirts here appear well fitted, making the vehicle look lowered.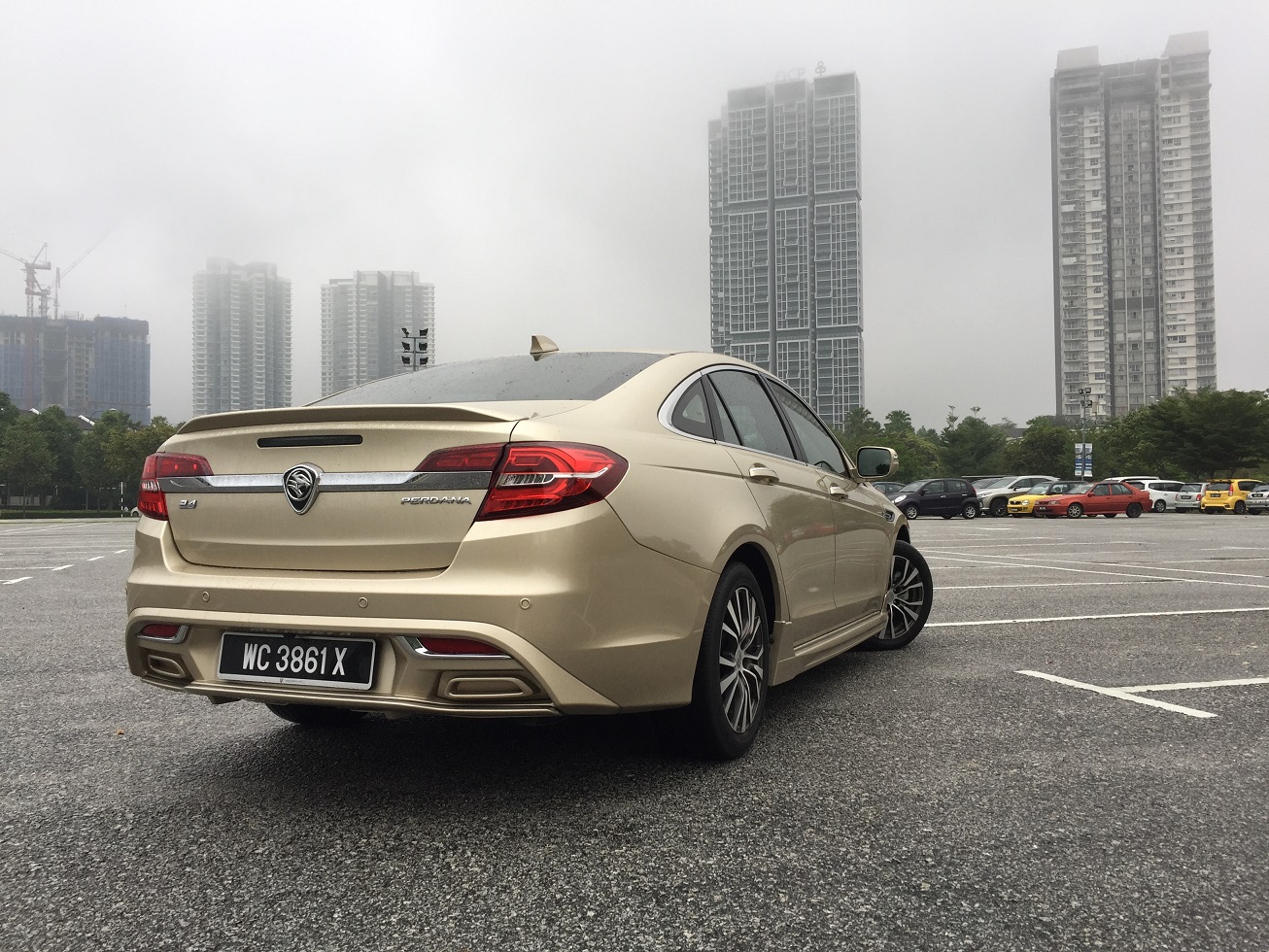 At the back, you'll find a rear spoiler and rear valence with fake exhaust tips painted in body color and a rear reflector with chrome linings that look somewhat out of place. It's unclear why Proton designed the rear bottom as such because the chrome linings just highlights how fake the exhaust tips look and that's a pity since I thought the rear tail lamps and chrome bar looked artfully done.
Performance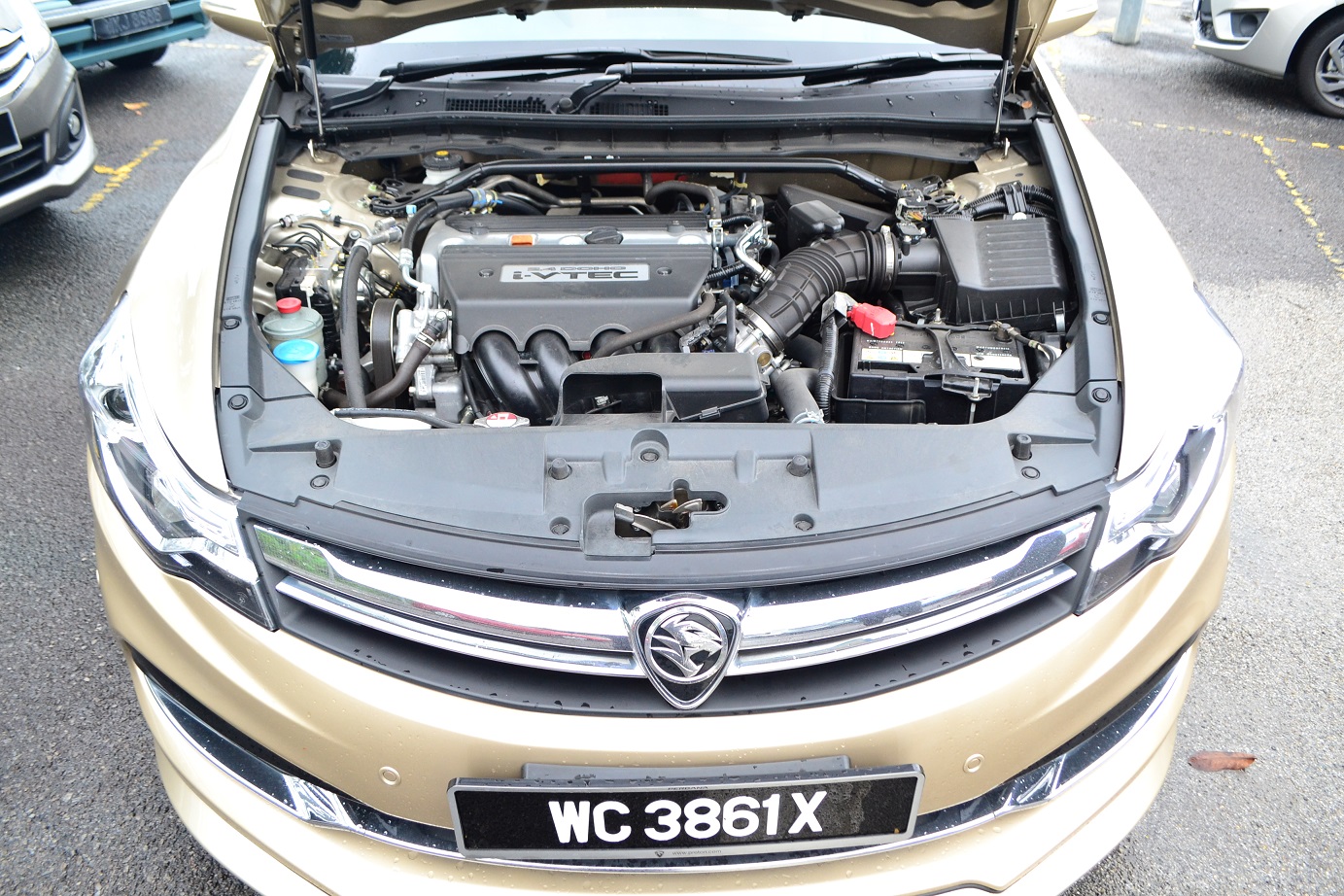 Powering the the 2.4L is the Honda-sourced 4-cylinder DOHC engine that produces  178hp @ 6,500rpm and 222Nm @ 4,300rpm. There are no official 0-100km/h nor top speed data but it should not be any different compared to the 8th Gen Honda Accord.
On the go, power is delivered leisurely with much of the action happening around 4,500rpm. It is this need to pull to that RPM range where maximum torque is dispensed that some might find it a little underwhelming when driven at a slow pace. It is not to say that it's underpowered; floor it and you would be able to summon the necessary power to overtake with ease. But it's not particularly great either. There's no fuss, no drama when flooring the pedal. I think the best word to describe this is 'uninspiring'. Perhaps in the context of when Honda introduced this engine a decade ago, it was relevant against its contenders. With direct injection, turbocharging and more advance multi point injection tech, the Honda K-engine lacks both in punch as well as in refinement.
Ride and Handling
The 2.4l (like the 2.0l variant) engine is paired to a 5-speed torque converter and there is a S-mode where gears are held longer and power delivery is more responsive. A car with 5-gears being sold as a new model today is  rare but the Honda gearbox does its job relatively well and we don't hear many problems from this tranny.
Proton has placed greater emphasis on noise intrusion and for urban driving, the cabin is comfortable and relatively muted. However, when moving at speeds of 110km/h and above, both engine and road noise starts to seep into the cabin.  This issue isn't new as the Accord that it's based on shares similar drawbacks but with sound deadening enhancements done on  critical areas, it is better than the donor car.
The steering felt heavier at low speeds and becomes slightly heftier at higher speeds. The most unfortunate aspect of the helm is that its steering feel is sterile with no feel whatsoever. It's almost as bad as early generation Hyundais and does not inspire confidence in pushing the car further. Since the suspension is also taken from Honda, ride comfort is good but high speed and cornering stability has plenty of room to improve. More so when you compare the Perdana with the latest models that they have introduced, the Iriz, Preve and Suprima S.
All in all, the new Perdana drives like a new 10-year old Honda Accord. One aspect that stands out is the poor turning radius. In tight parking lots, executing a three point U-turn is a challenge, more so considering that it's such a long car.
The great thing about the Perdana however is it's composure when cruising on the highway at high speeds. Double wishbone suspension provides good stability and keeps the car stable throughout all but the sharpest turns.
Cabin Convenience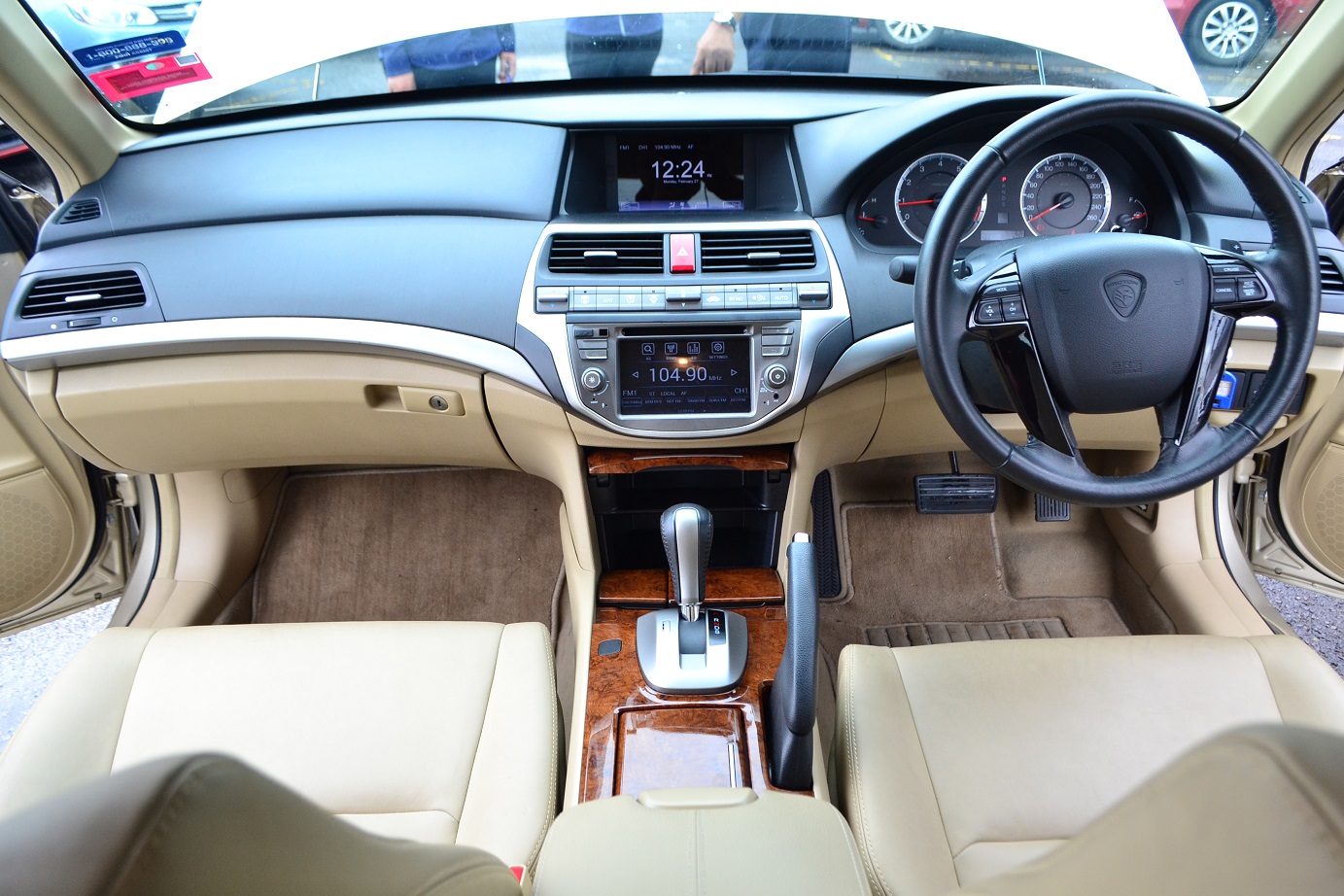 It's all very Honda-ish inside which is to be expected since cabin revisions are kept to a minimal. Despite it looking like an Accord, the interior design ages well and pleasant to be in. I wished they didn't use faux wood trimmings reminiscent of earlier generation Toyota Camry.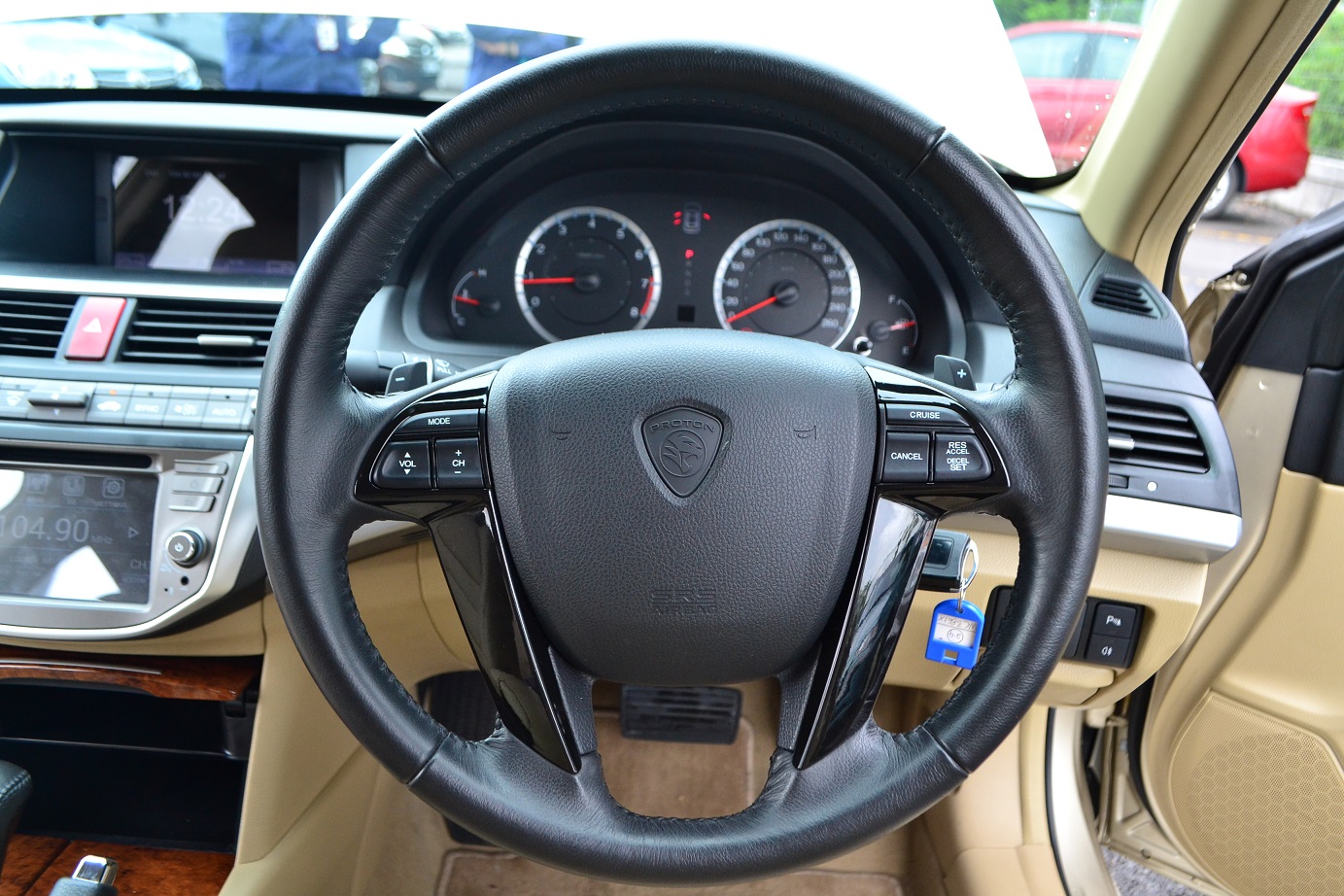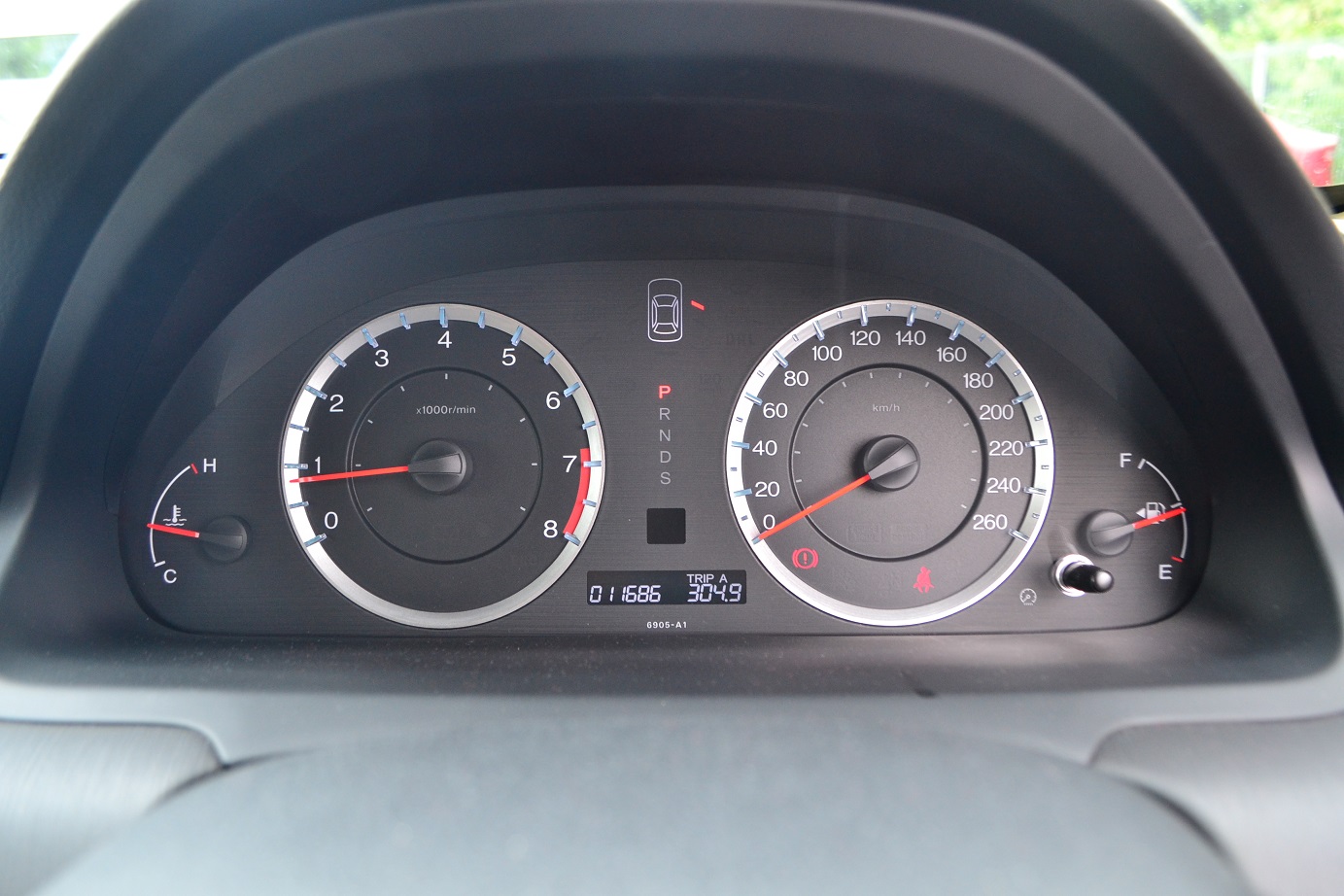 Everything here is quite the same with the 8th gen Accord. The leather wrapped steering is easy to use, thick enough for a good grip and the meters are simple and easy to read.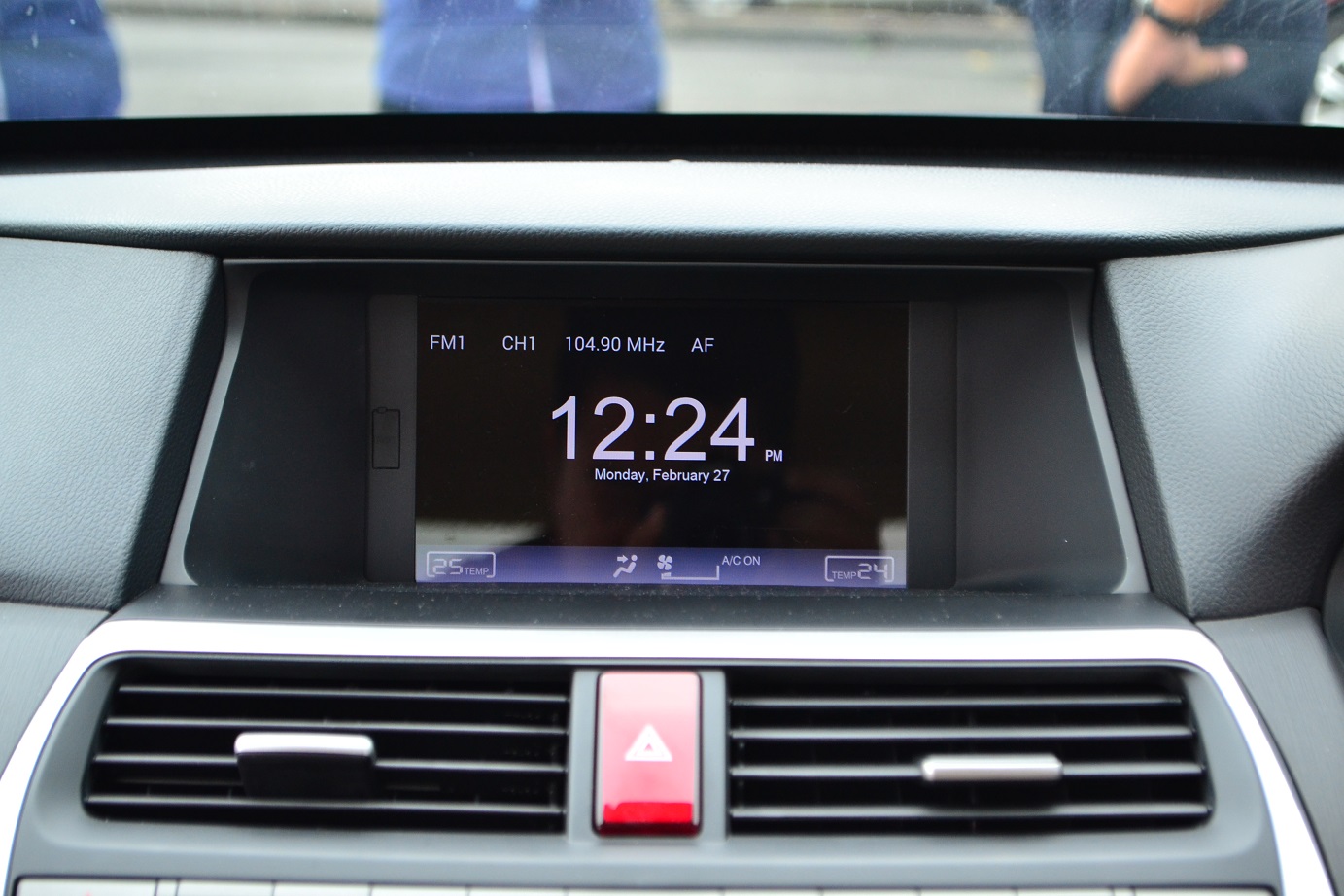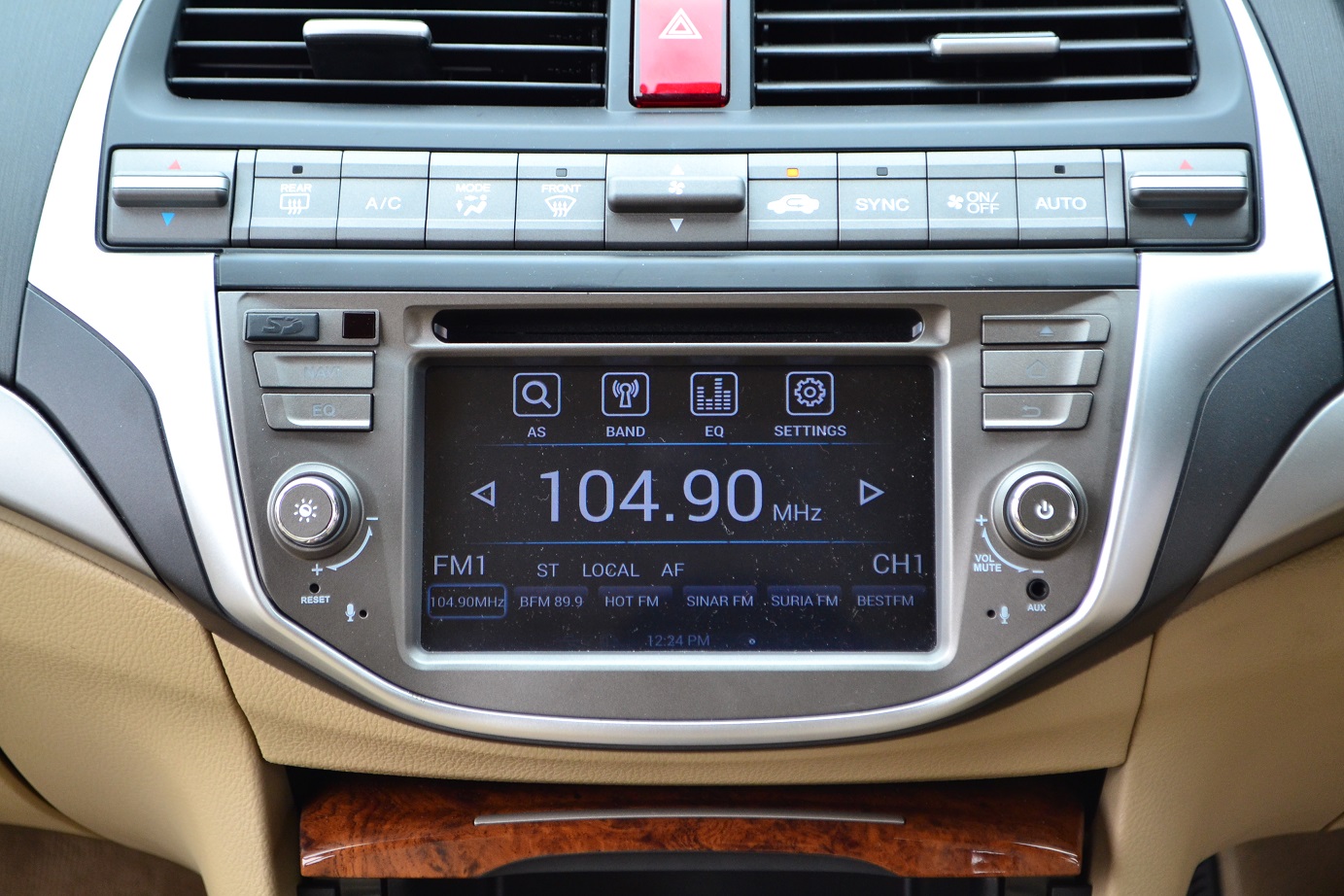 Probably the greatest difference between the Accord and the Perdana is the dual display in the center dashboard. The resolution of the upper screen is crisper and it is also this display that shows the reverse camera image.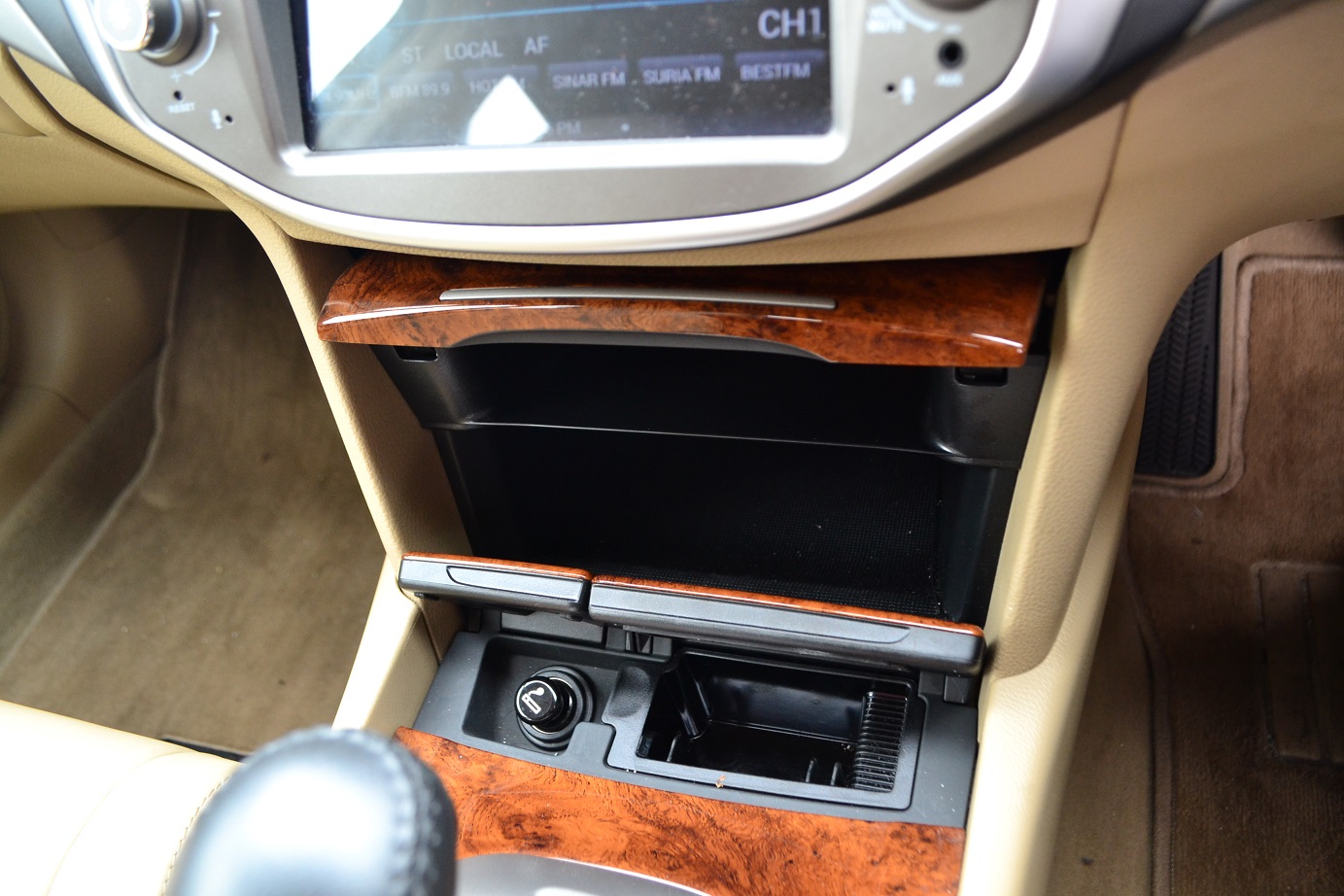 Below the 6.2″ TFT screen is a compartment suitable for small items like access cards and keys as well as something you don't see often nowadays – a cigarette lighter port.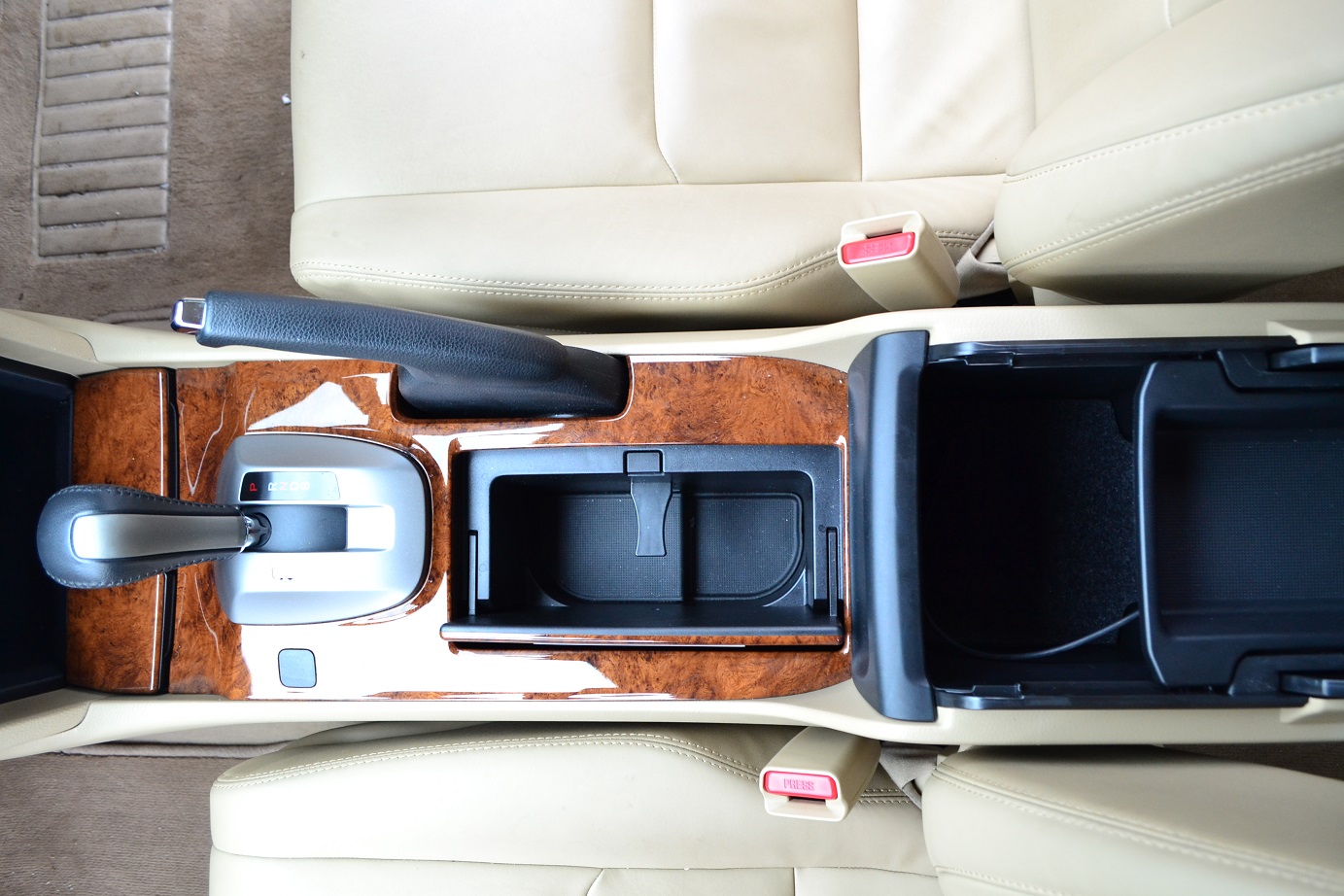 Compartments are aplenty in the Perdana. Here you'll find dual depth cup holders and a two tier center compartment.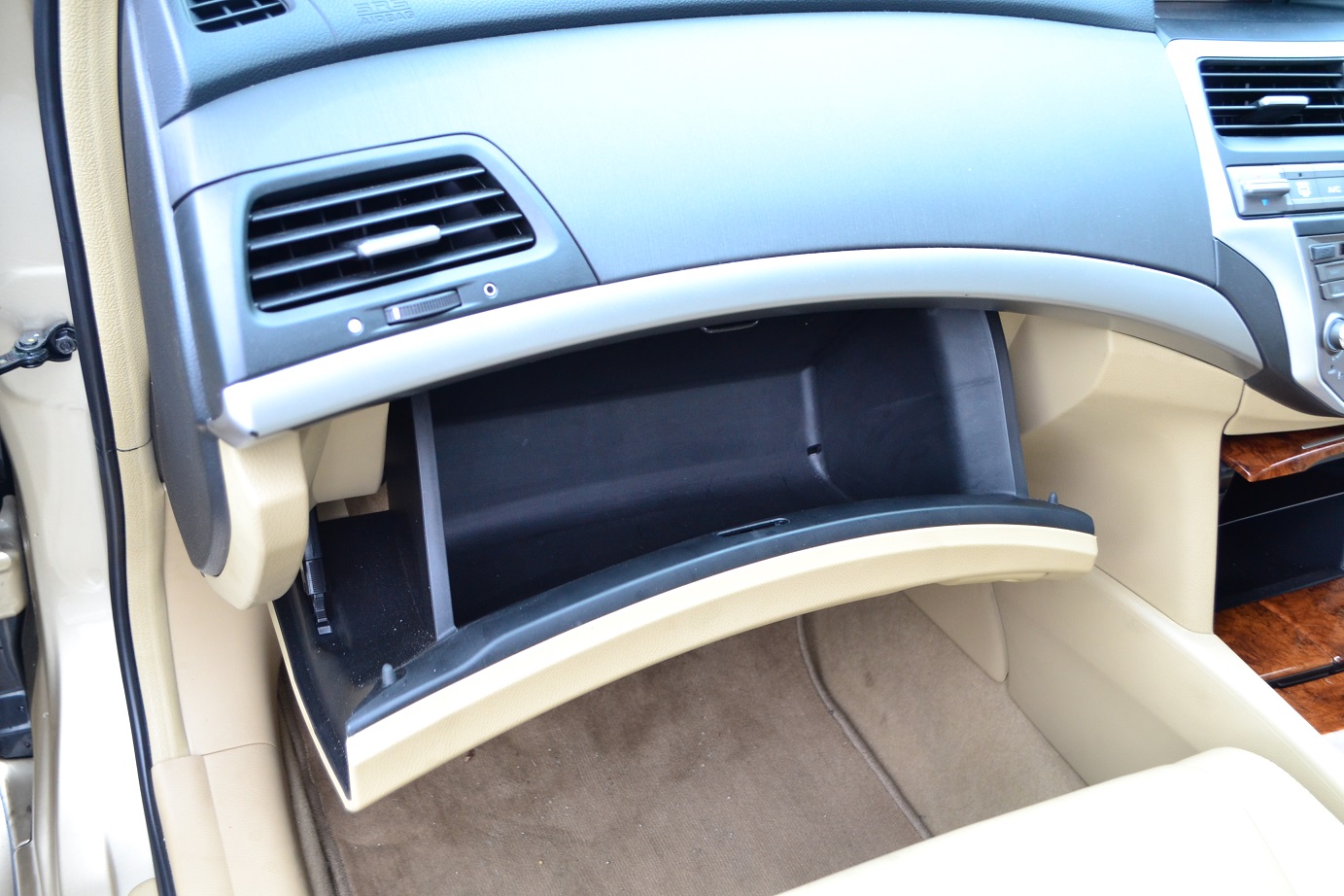 The glove compartment is huge and provides ample space for CD pouches, parking coupons and other larger small items.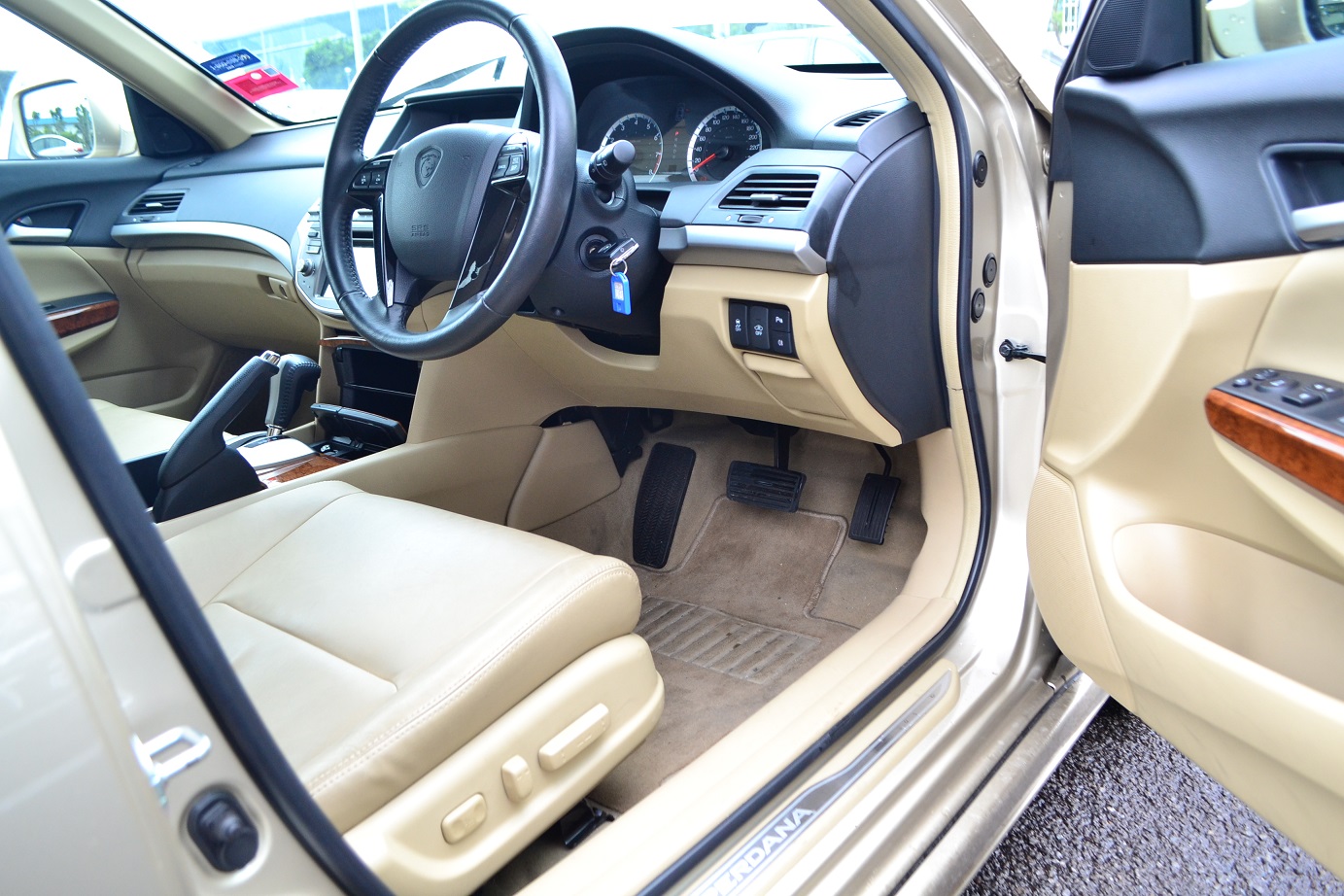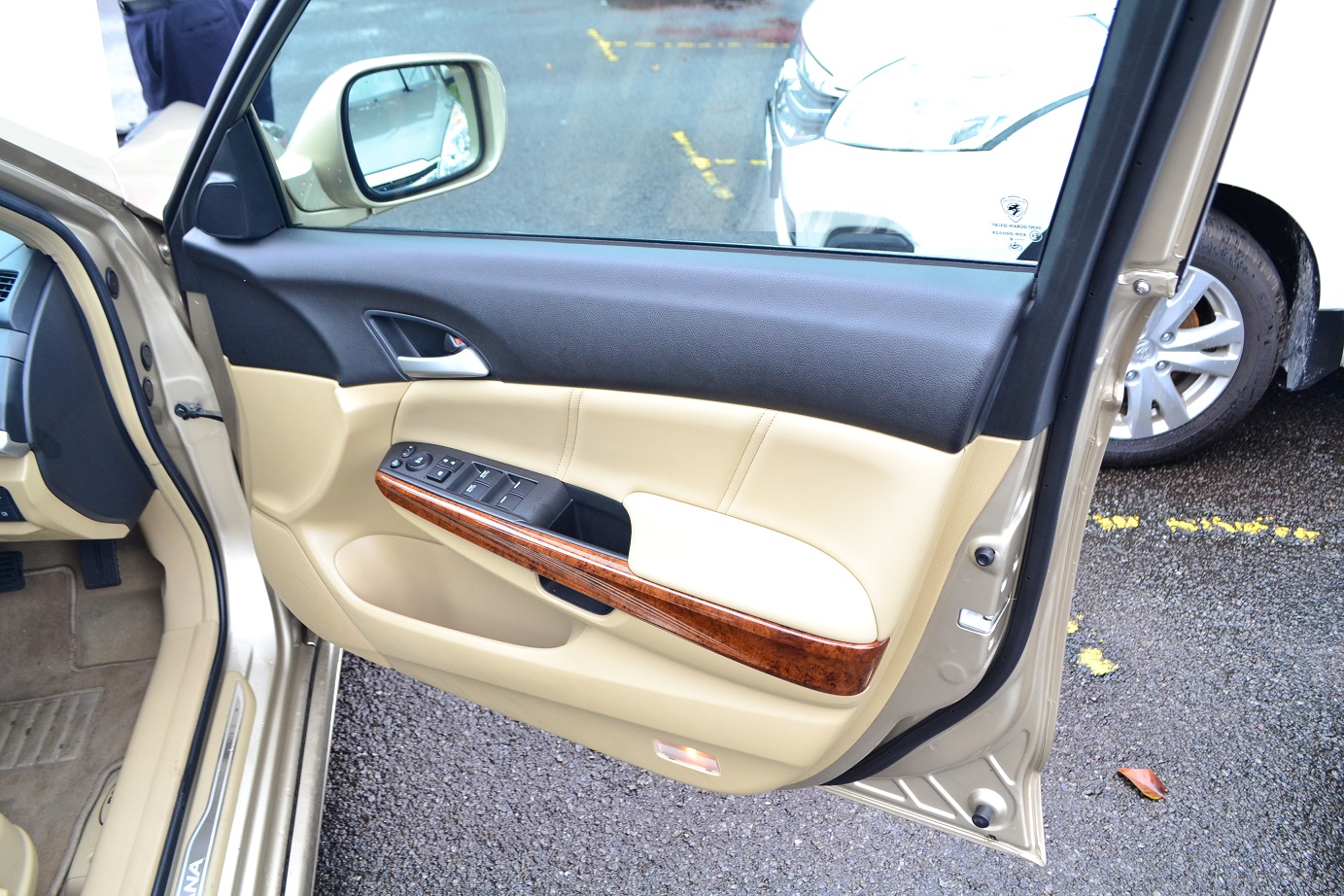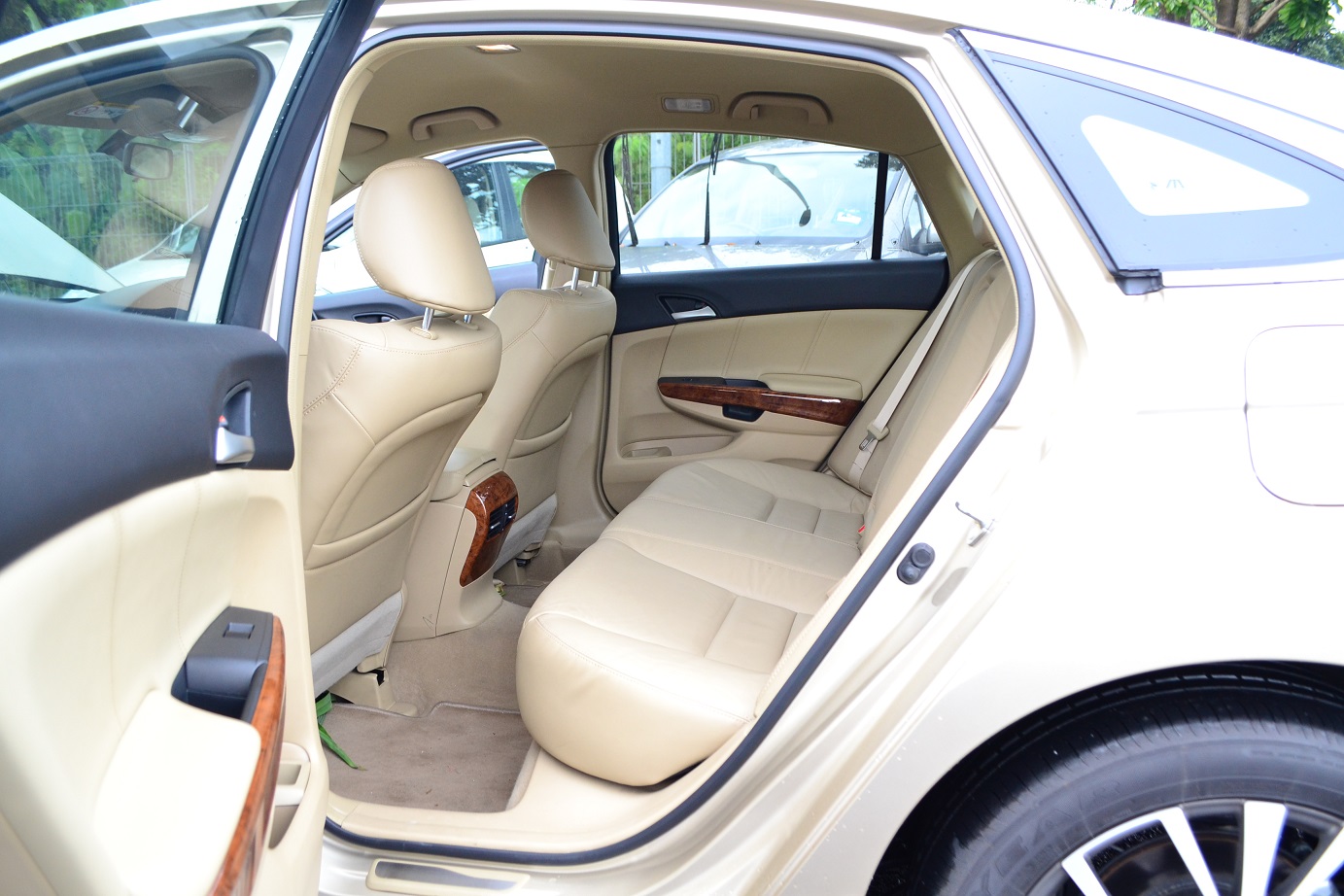 Typical of Honda, legroom and headroom is great and there are rear air conditioning vents. If used as a family car, there is more than sufficient space for the kids to grow and for toddlers, there is ISOFIX for car seats.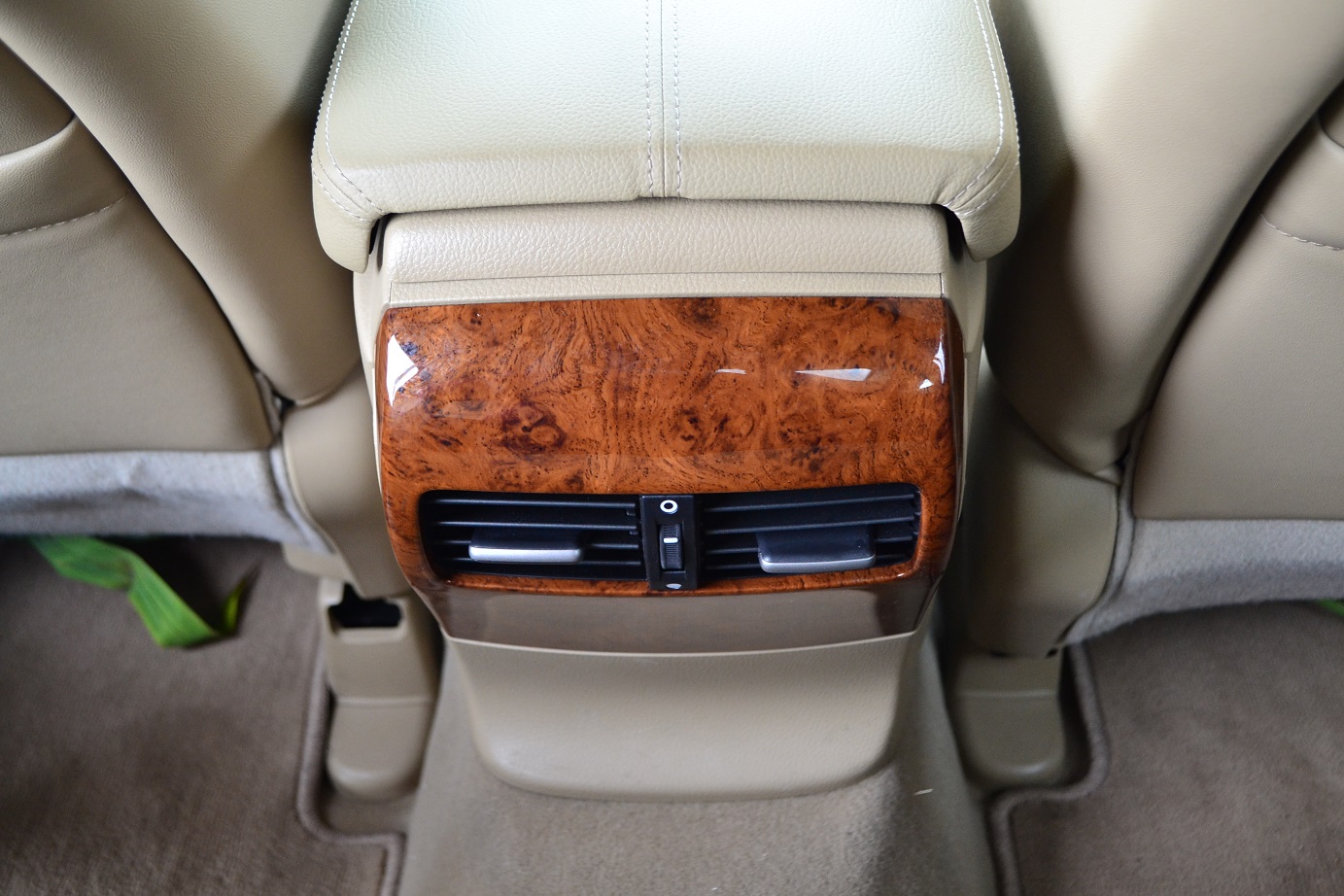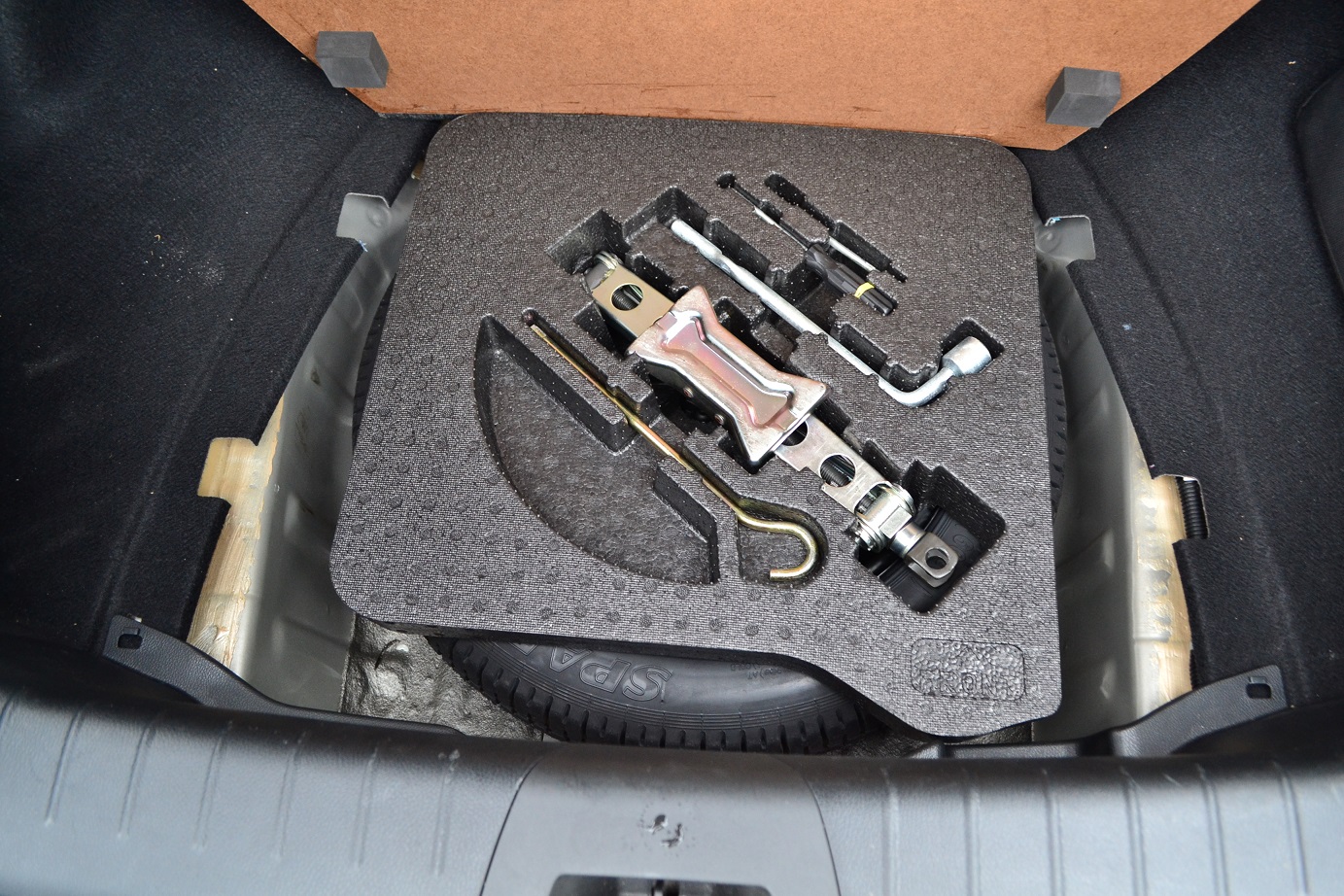 The Perdana has 470 litres of boot space which, though not too bad loses out to some B or C segments today. The rear wheel arches also protrudes into the boot, making large square suitcases a bit more troublesome to load. If more space is required, the rear seats can be folded down.
Safety
The Proton Perdana 2.4L flagship comes with the following safety features;-
Dual front airbags
Dual side airbags (total 4 airbags)
Front active head rest
Auto headlamp
Seatbelt pre-tensioner & load limiter system
3-point ELR front seatbelts with dual pre-tensioner
3-point ELR rear seatbelt x 3
Front parking sensor
Rear parking sensor
Anti-trap driver and front passenger power window
ISOFIX & Top tether mount point
Reverse camera
Electronic Stability Control (ESC)
Specifications
The Perdana is offered in two guises here; the 2.oL and the 2.4L. Tested here is the 2.4L but I'll leave both specs here for comparison's sake.
Perdana 2.0L
Exterior
Projector headlamps
Front and rear fog lamps
Integrated light guide LED Daytime Running Lights (DRL) with headlamps
All LED Rear combi lamps
Shark-fin antenna
17″ alloy wheels with mono tone finishing
Interior
Black interior color
Fabric and leather seats
Leather door trim insert
Leather wrapped steering wheel with audio switches
Tilt & telescopic steering wheel
Dual zone auto air conditioning
8-way powered driver seat with power lumbar support
Rear foldable seat
6.2″ TFT PROTON Infotainment System with Radio, CD, Integrated DSP, Bluetooth, USB & AUX Connectivity
6-speaker system
Auto cruise
Remote power windows (down only)
Perdana 2.4L
In addition to the 2.0L unless specified otherwise
HID projector headlamps with auto leveling
Full bodykit with rear spoiler
Dual tone finishing 17″ alloy wheels instead of mono tone
Beige and black interior
Full leather seats
4-way powered passenger seat
PROTON Infotainment also has GPS Navigation
Speaker system with subwoofer
Ownership and Maintenance
The 2.0L is sold for RM113,888 while the tested 2.4L is offered at RM138,888, OTR inclusive of insurance. You get a choice of 6 colors; Graphite Grey, Sterling Silver, Ruby Red, Cotton White, Midnight Black and Citrine Gold and comes with a 5-years (or 150,000km whichever comes first) warranty.
Is it worthwhile to buy one?
Let's summarize it's strengths;-
It is the cheapest new D-segment in the market
It's has a handsome exterior (that's subjective but overall, most would agree it's inoffensive to look at)
It's got cabin size that ensures occupants a comfortable commute
It's based on proven Japanese technology
It's relatively good at high speed cruising.
If you're equating price vs value, then the Perdana is a viable option – if value in your books consists of size, dependability, comfort and of course, the price.
If you're looking for something that offers a dynamic driving experience, modern high tech gadgetry and anything-but-a-Proton, there's no need to consider any further.
Personally, I've never had bad experiences with Proton after sales.
Each person may have their own set of criteria when choosing a car and unfortunate for the Perdana, the gap in terms of driving experience is too great to ignore. I'm using a Hyundai Sonata NF and I tolerate it (company car so can't complain). The Perdana reminds me very much of it and in that, I don't feel it's much of a upgrade if I were to change to a Perdana.
And that's that – no matter how you look at it, it's based on a 10-year old vehicle so those driving 10-year old D-segments (like I am now) would have similar driving experience. It may be more relevant then but in today's context, it's a miss. Against today's Japanese rivals such as the Camry, Teana and 9th generation Accord, it is far outclassed in all aspects other than the price-vs-value points raised above. Still, 4 key points that no one else can compete against may be enough to shift it's consideration into a purchase for some.