For as long as I can remember, we've always been complaining about our national cars. Because of them, car prices are high. Because of higher car prices, most of us don't have any other option but to get the lower priced national cars. Because of this monopolistic approach in the low price bracket, there is very little incentive for national cars to improve quality.
The good news is quality of all national cars has improved but by now, many had formed an impression that national cars should be avoided if one can afford it.
So what if one prefers a non-national car but refuses to pay the higher price tag?
Great Wall Motors proffers an answer; the M4 Compact SUV.
Launched in 2014, the M4's fresh, clean design was an eye catcher. However, it's the RM50k-ish asking price that's got tongues wagging and many were willing to give this Chinese origin vehicle a try. We had a chance to test the Manual version late last year and compared it against its same-segment competitors HERE and found it to be a worthy contender.
But GWM had a problem then; interest was mounting but they didn't have an automatic. GWM provided a right-hand drive version but it was only in manual form with the promise of the automatic being made available soon. It took half a year before that came to us – and we finally get to test it.
And here's what we think:-
Design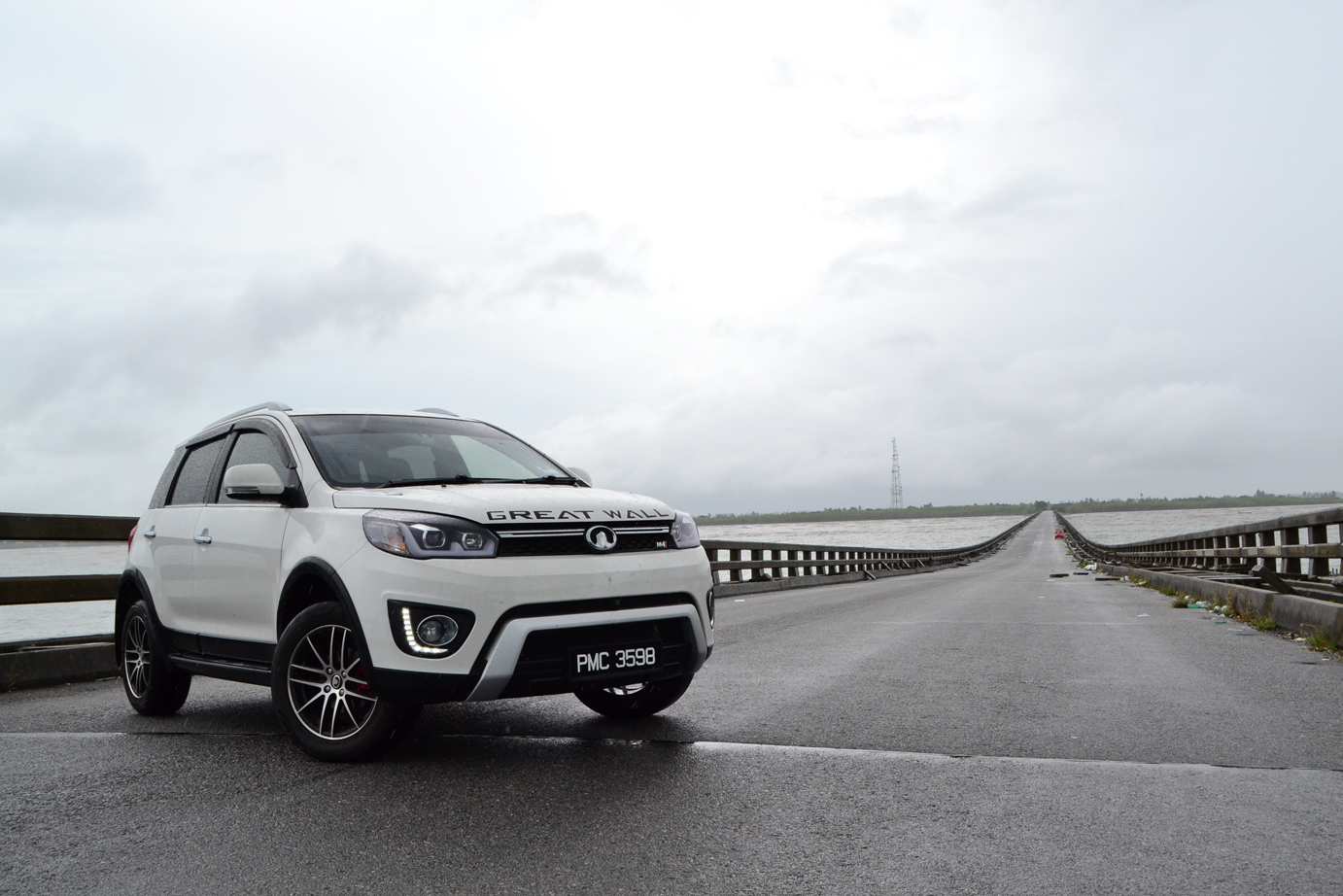 Whenever one appears on the roads, it's bound to catch some attention, mainly because a compact SUV standing 1,617mm tall, it is literally one head higher than anyone else. Once that happens, you would notice the clean horizontal lines on the grille and a prominent lower front bumper. The hexagonal projector headlamp that looks so good here is a modification and does NOT come with the stock vehicle. Perhaps the good folks at GWM will be bringing these in as cost options in the future.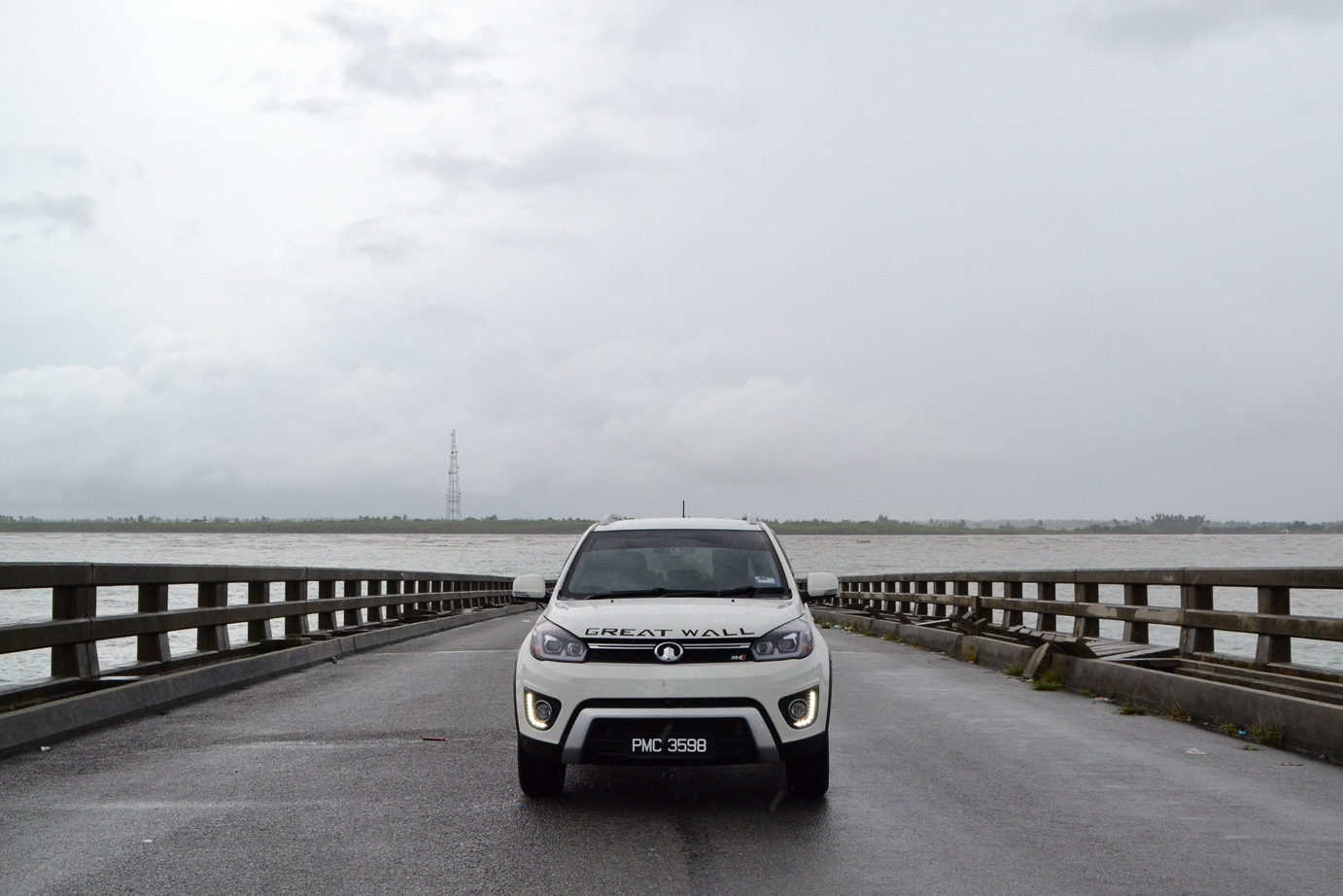 Measuring 3,961mm in length, 1,728mm in width and a wheelbase of 2,383mm, the M4 occupies a footprint of a slightly enlarged MyVi, making it easy to maneuver and park in the city, more so when this Premium spec comes with an all-round view camera (more on this later).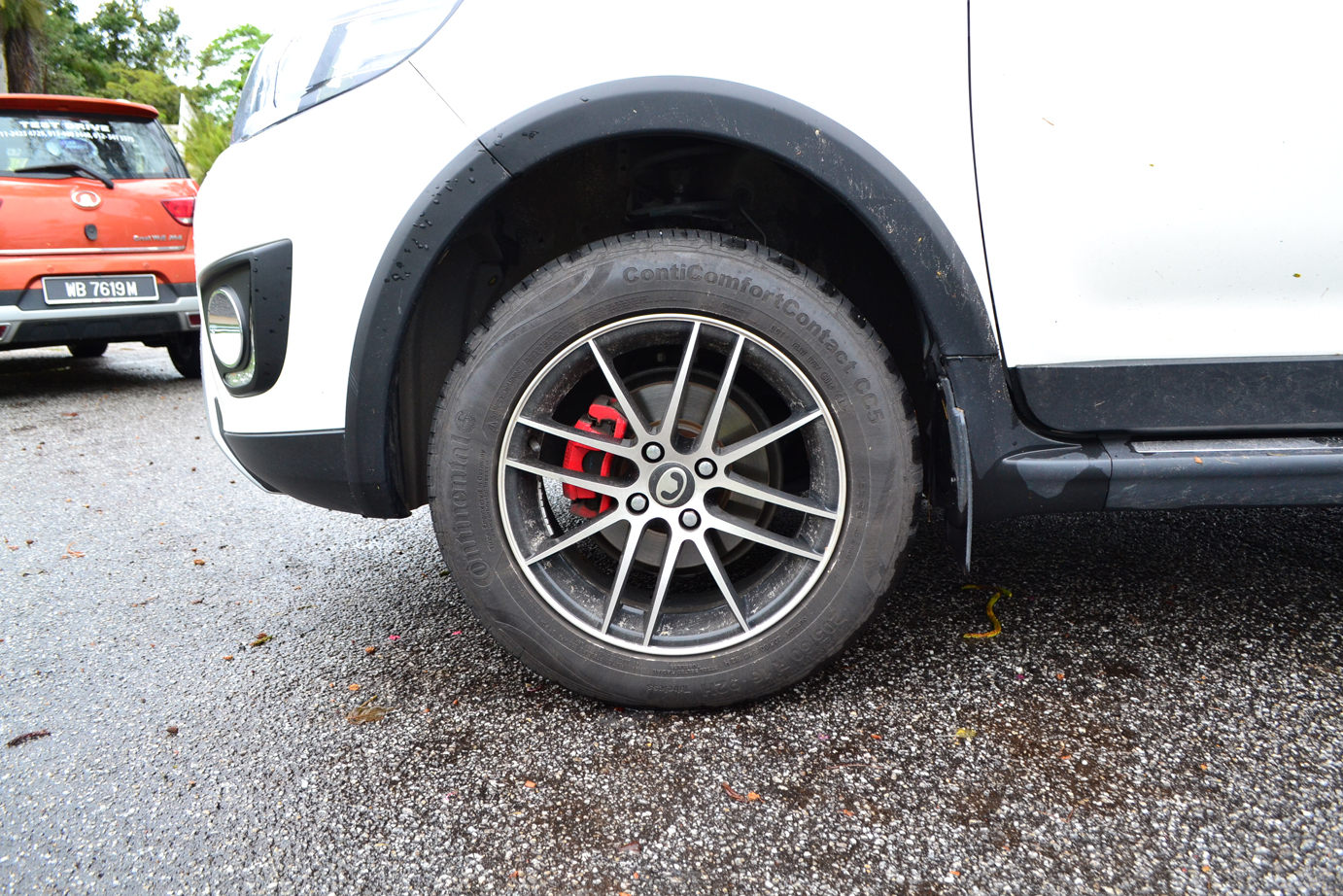 The premium spec comes with 16″rims wrapped in 205/60 tires. The Standard spec comes with 195/65 R15 tires.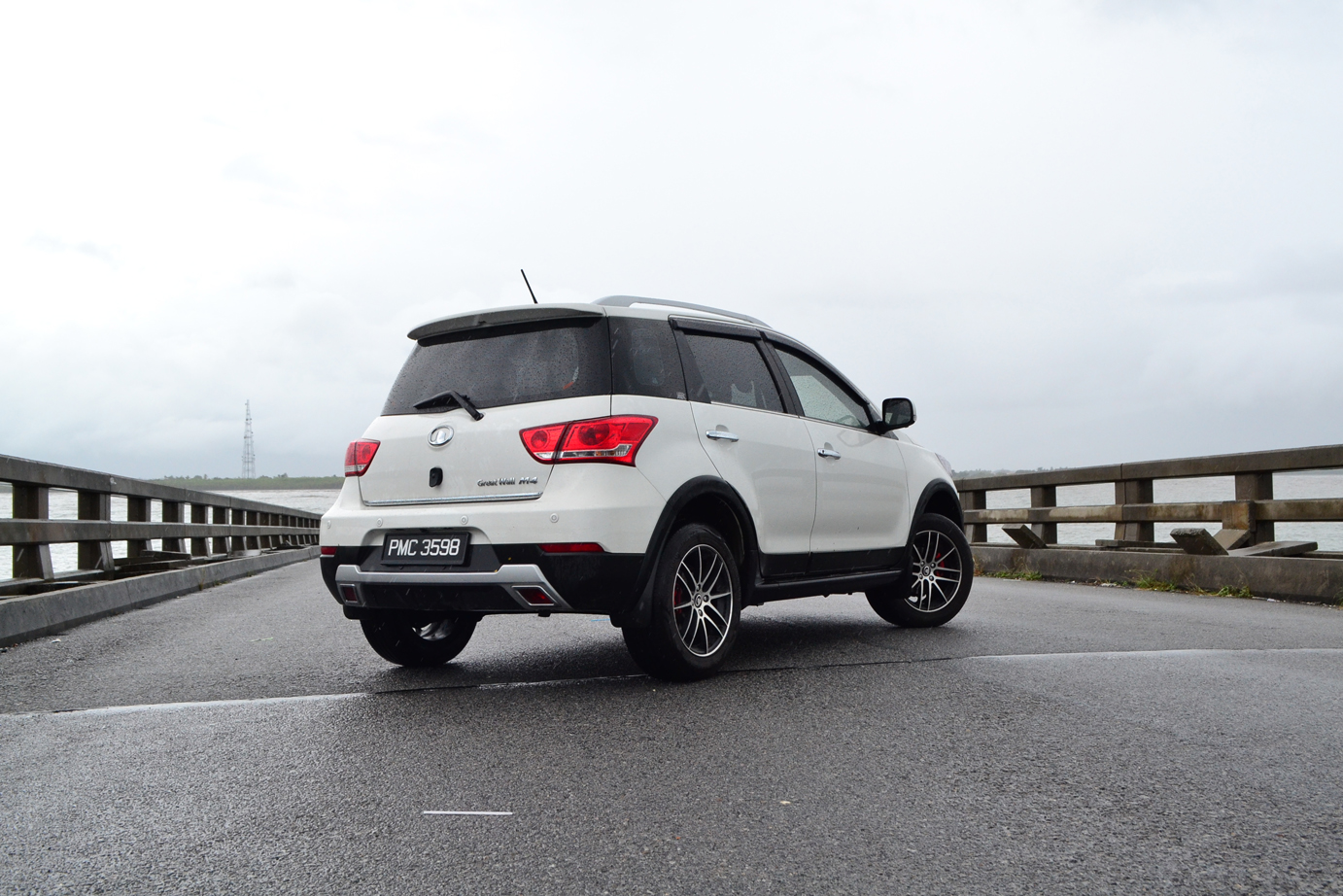 The rear carries the same Euro-like design with wrap-around tail lamp and a prominent rear diffuser with what appears to be twin exhausts but that's just aesthetics. Personally, the tapered top seems to be a little at odds with the lower part of the vehicle, making it look bottom heavy but that's just nitpicking.
Performance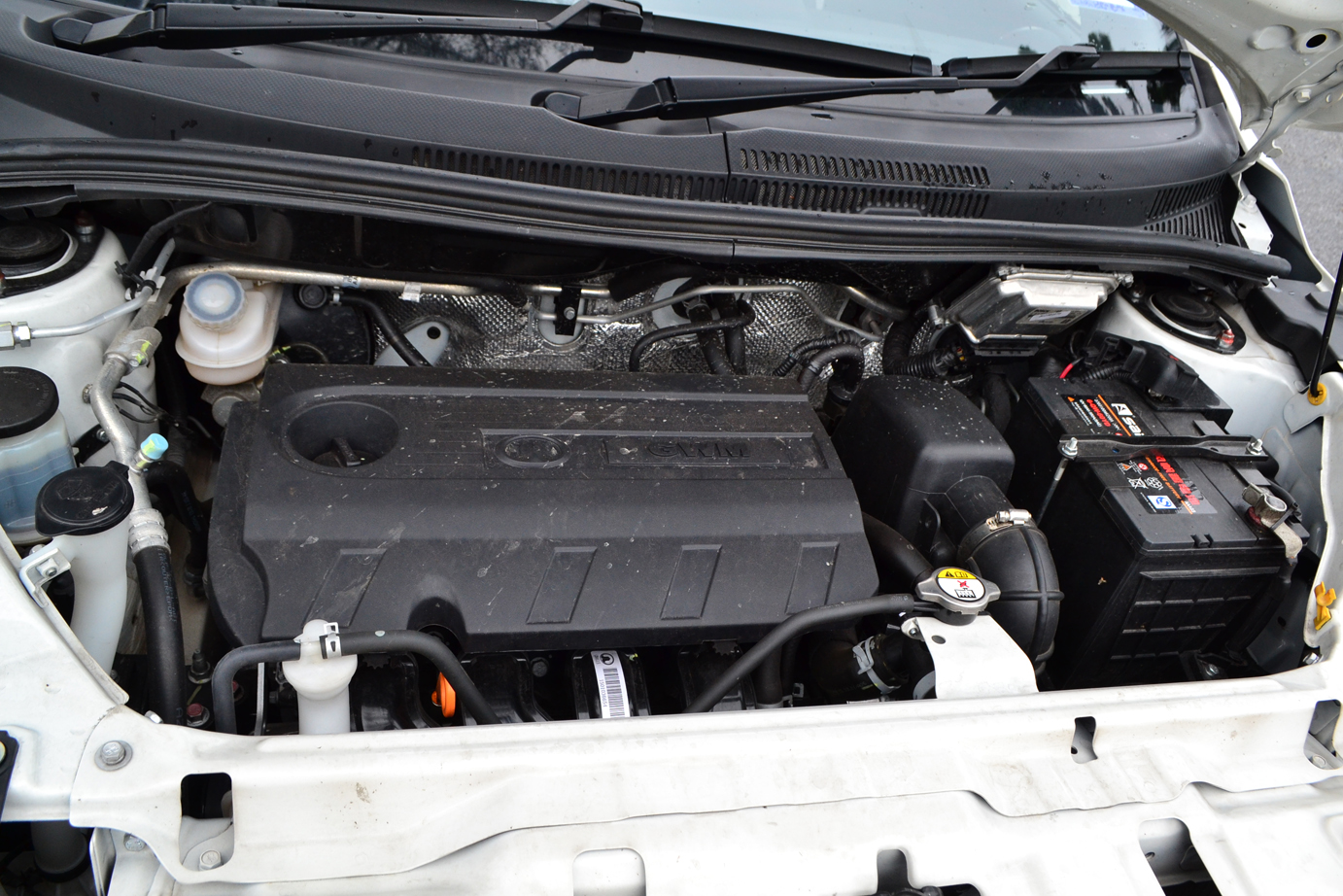 Powering the M4 is the four-stroke,  inline four-cylinder DOHC, MPI gasoline 1.5litre VVT engine with about 105bhp @ 6,000rpm and a maximum torque of 138Nm @ 4,200rpm. No official zero to hundred figures but let's just say it's definitely above the 12 seconds mark. Which is fine considering that for an SUV, torque is more important and the engine is tuned to deliver greater punch at low speeds. Ideal for city use.
Ride and Handling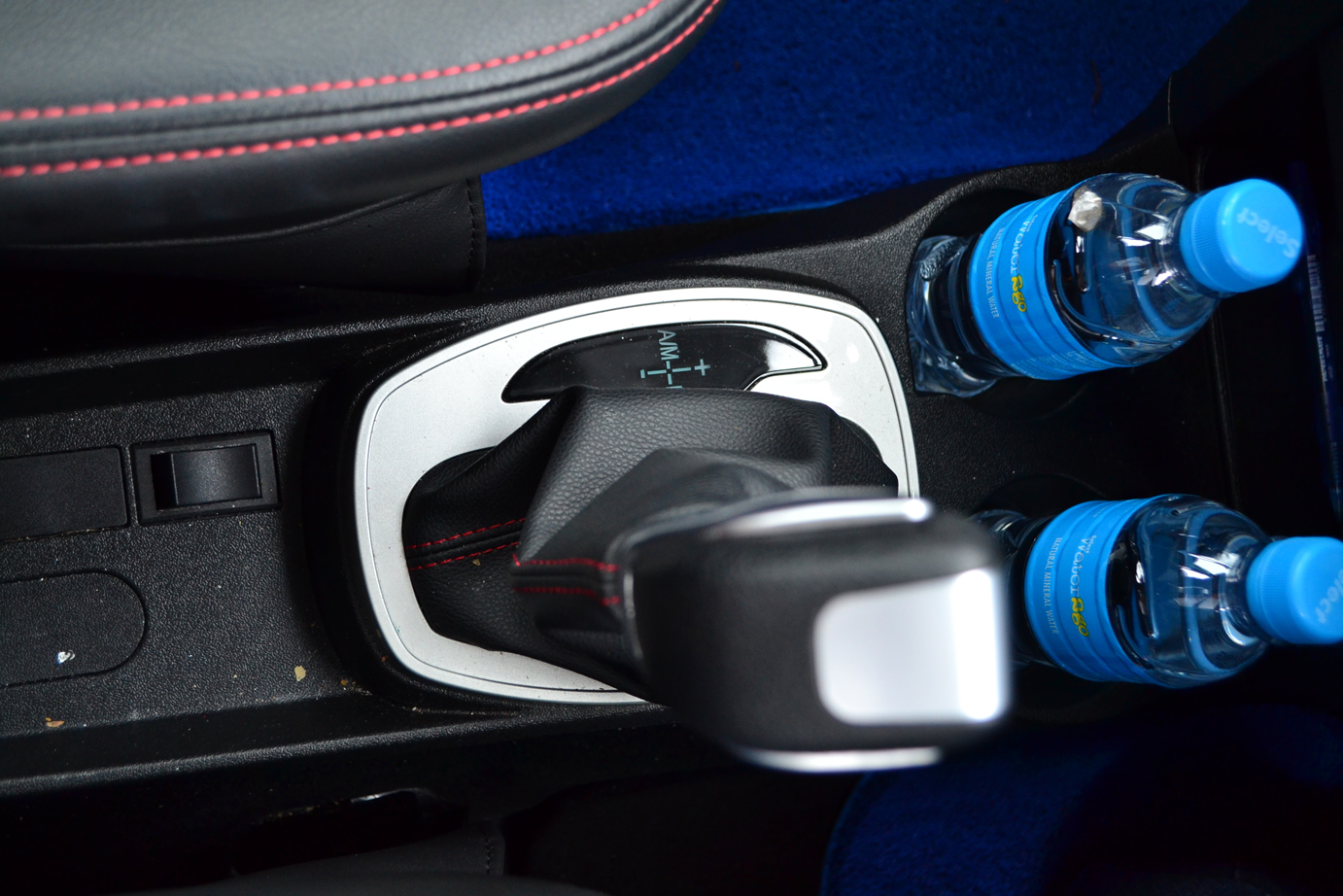 We're living in a world where automatics are the default choice, which explains why if there is a choice between auto and manual, the auto would outsell the manual by a large margin. In the case of the M4, I've been told the ratio is at least 5 auto to 1 manual. If you're one of those who prefer not to use your left leg to shift cogs, you need to be aware of one thing; the M4 Automatic WILL drive very differently compared to other automatics because it has a GeTrag6-speed Auto-Manual Transmission (AMT). For those who drive manuals, adapting to the AMT is easier. For those coming from conventional torque converters, CVTs or DSG, the AMT may seem to be a little – dumb.
But that's not the fault of the car. It's your expectation that needs to change.
See, manual transmission requires the clutch pedal to be depressed before you're free to shift to another gear. So as you shift up, you'd experience a drop in power as the rpm drops, gradually recovering power as the car picks up speed and revs in the new gear. With the AMT, it works the same except the gear change is done automatically. It's not difficult to learn how to operate it. Starting at (N)eutral, slide it left and it'll enter (D)rive or slide it down and you'll engage (R)everse. While in (D)rive, push it up or down to engage Manual control. It's almost as simple as moving from Windows to Mac.
This is both a blessing and a bane; good in the sense you no longer need to synchronize your left foot and arm when you need to change gears and there are no shift shocks or clutch judder; gear changing is smooth and undramatic. Manuals are also known to be more frugal on fuel and AMTs offers the same benefits.
And just like hitching a ride in a manual vehicle driven by someone who's driving pattern is unfamiliar to you, the challenge with the AMT is you don't know when acceleration is cut as the gear is being changed. Sometimes the AMT feels like it's operating on a mind of its own; shifting when you don't want it to and not shifting when you want it to. Changing it to manual shifting makes it better because you have better control over the shift points. By this time, you would encounter a second issue; when the AMT shifts up, the rpm drops 2,000 revs. The ratio spread between gears is too far and by the time the gear settles, you would have lost much kinetic energy. The test route we took up Gunung Jerai demonstrated how capable the engine was at climbing a steep hill, yet at the same time revealed why its a good idea to rev the engine to 5,000rpm before shifting up.
On highway cruising, the engine works fine, able to pull to legal highway speeds with relative ease but road noise is apparent. The front MacPherson Type Independent Suspension and the rear sports Trail Arm Type Torsion Bar Composite Suspension isn't too stiff and provides good comfort to passengers, even when driving through pothole riddled padi field gravel roads. It may not be the best vehicle to throw around corners at high speeds but I have absolute confidence in it surviving our less-than-perfect Malaysian roads.
Cabin Convenience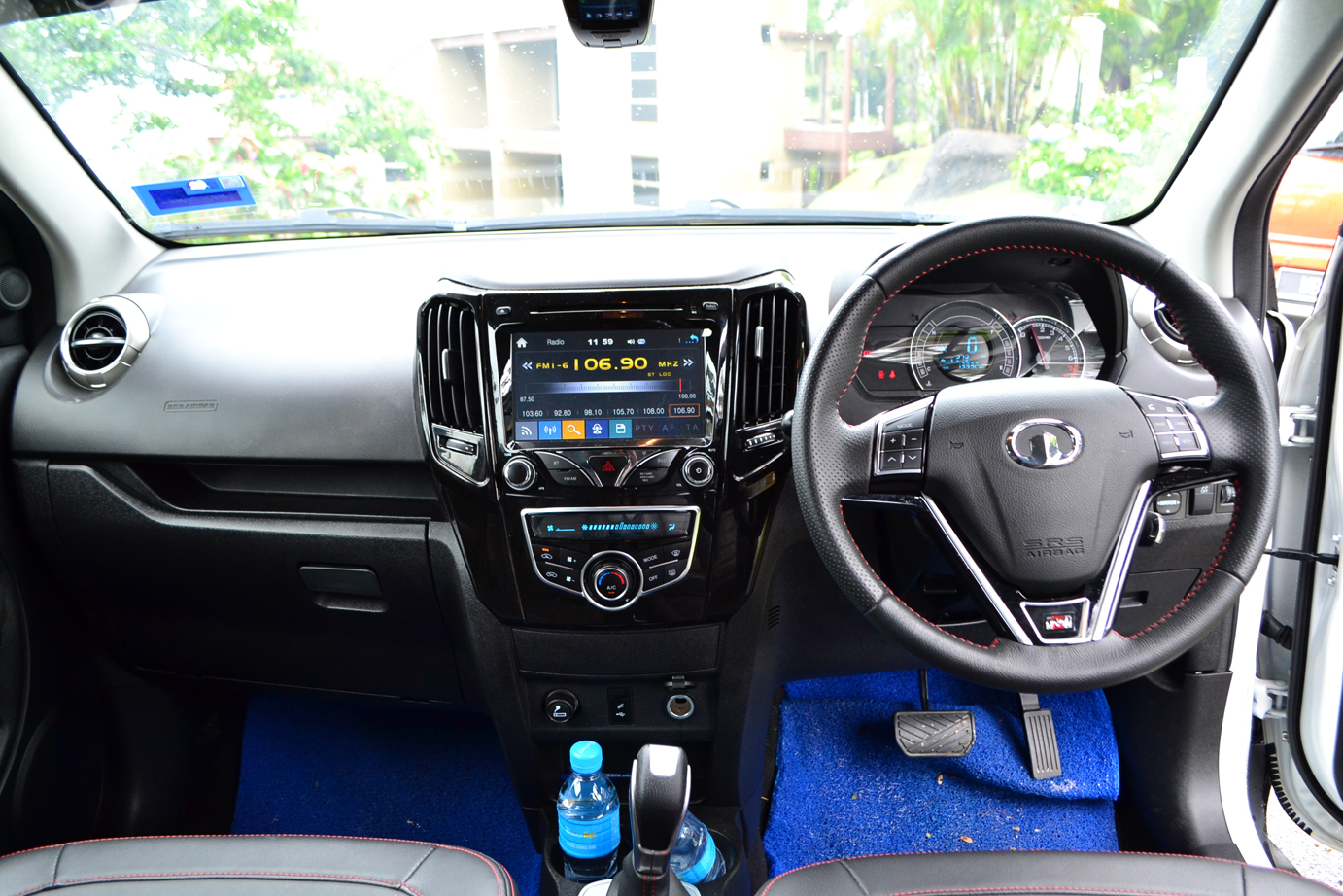 For its asking price, the Premium spec M4 offers value for money interior. This is a compact vehicle so everything is of course, well within reach. Plastics everywhere is of course expected but what's surprising is the lack of rattles for a test vehicle that's obviously been driven hard. There is a certain amount of flair in the interior design but not too gaudy. Unlike some panels such as the Proton Preve/Surprima S which has obvious panel spaces between buttons, the layout is tight yet not messy.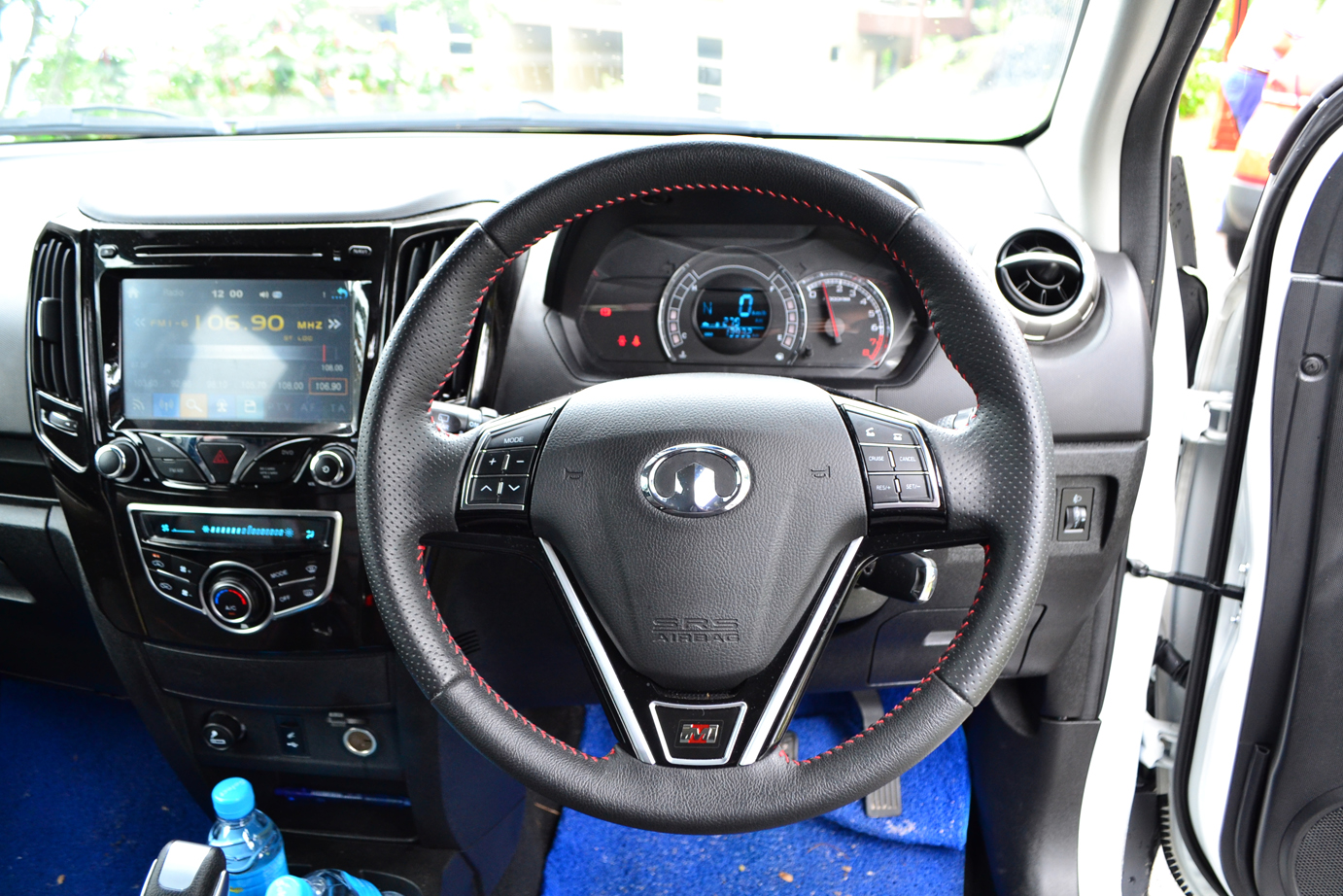 Premium spec has leather wrapped steering wheel and if there was a pageant for the most beautiful steering wheel of vehicles costing below RM100k, this would be it. Clean, functional and aesthetically pleasing, the only thing I wish it would be is having a thicker wheel for a more satisfying grip. But that's a small matter and can be easily rectified by re-wrapping.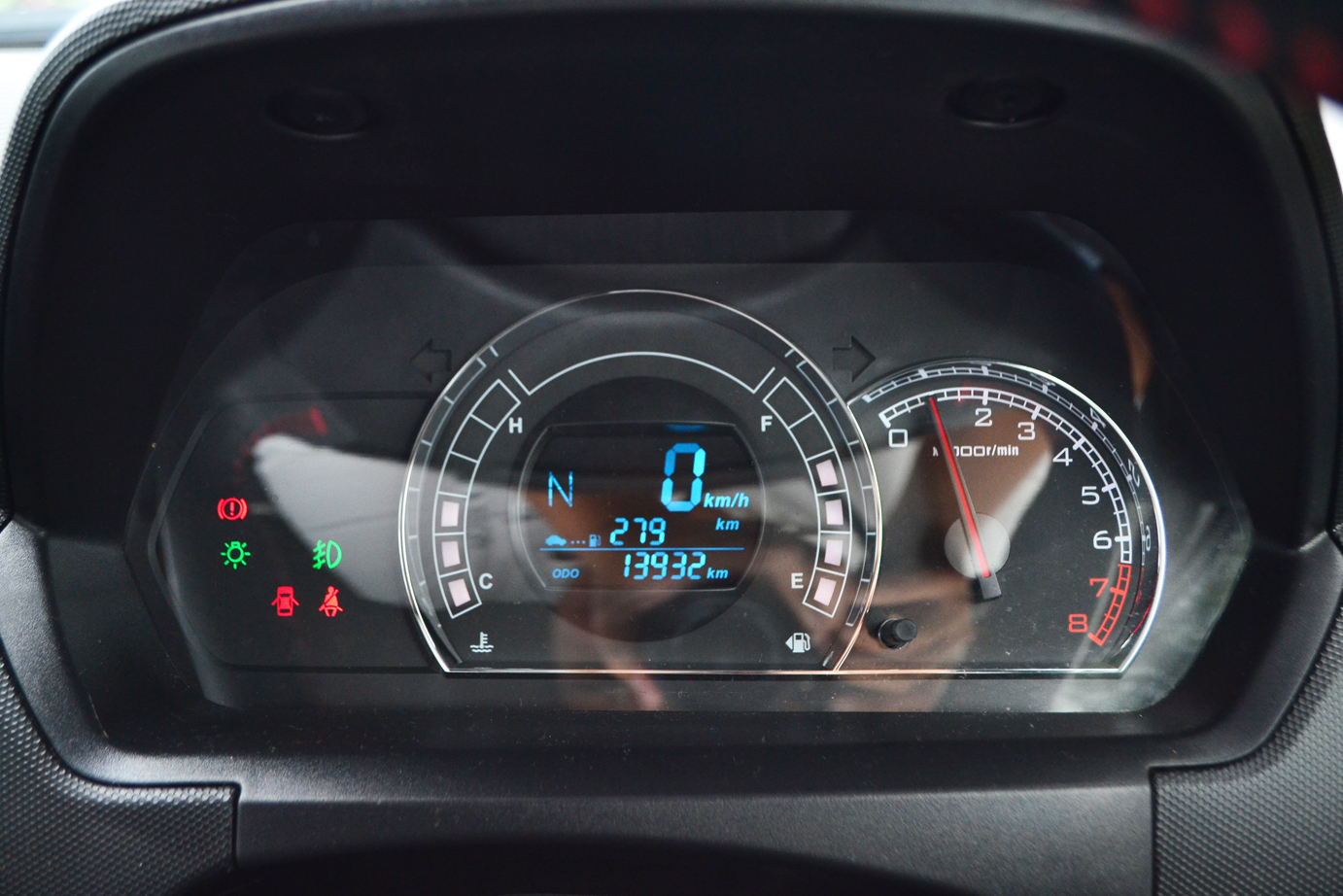 The meter readout is modern and funky where speed is digitally displayed and other information such as rpm, engine temperature and distance to empty are clearly displayed.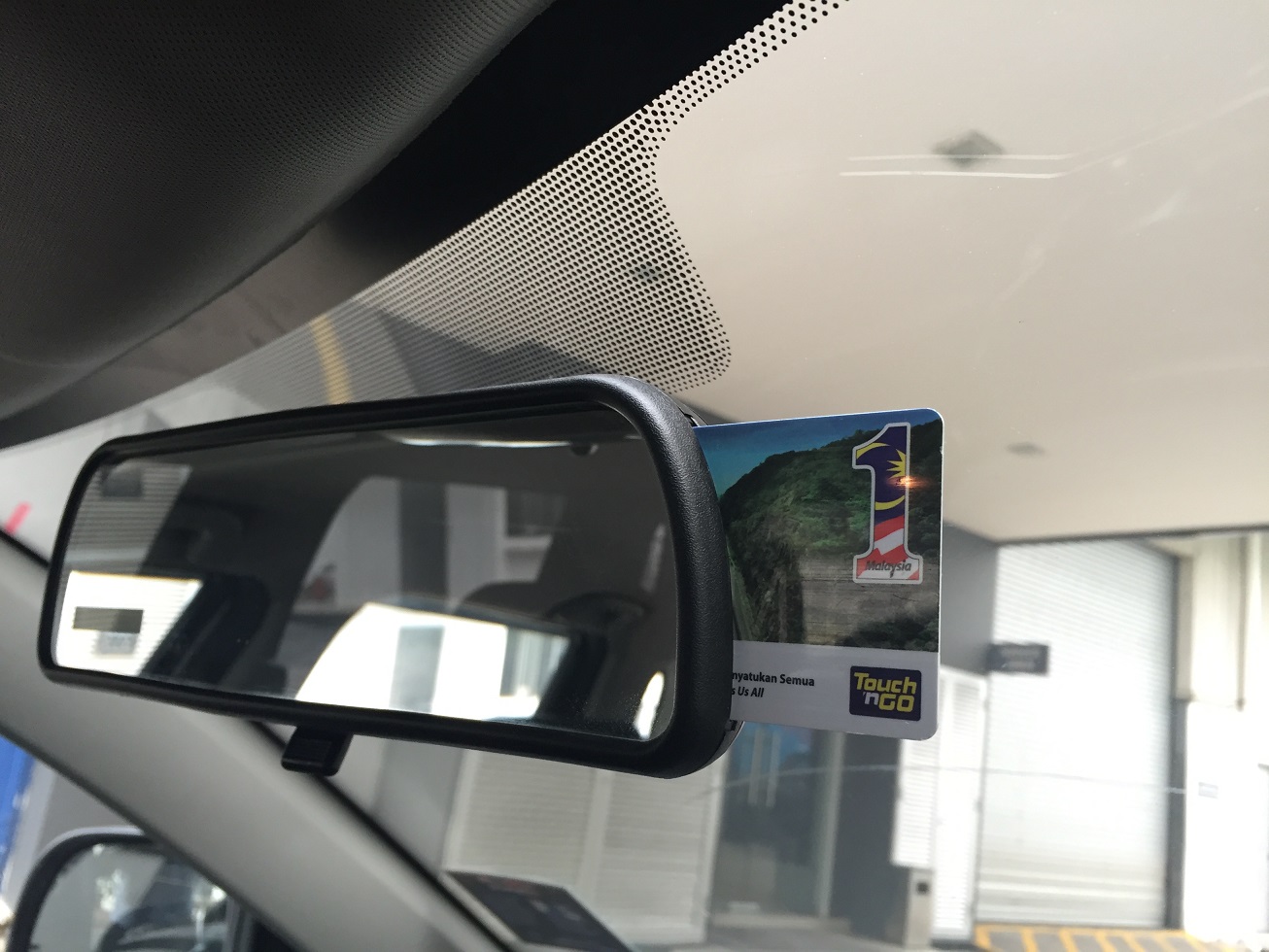 This is the first car we've tested that does not require you to purchase a Smart Tag because it comes with one. Located behind the rear mirror, all you need to do is slot a Touch-&-Go card (with credit, of course) and you're good to zip through Smart tag lanes.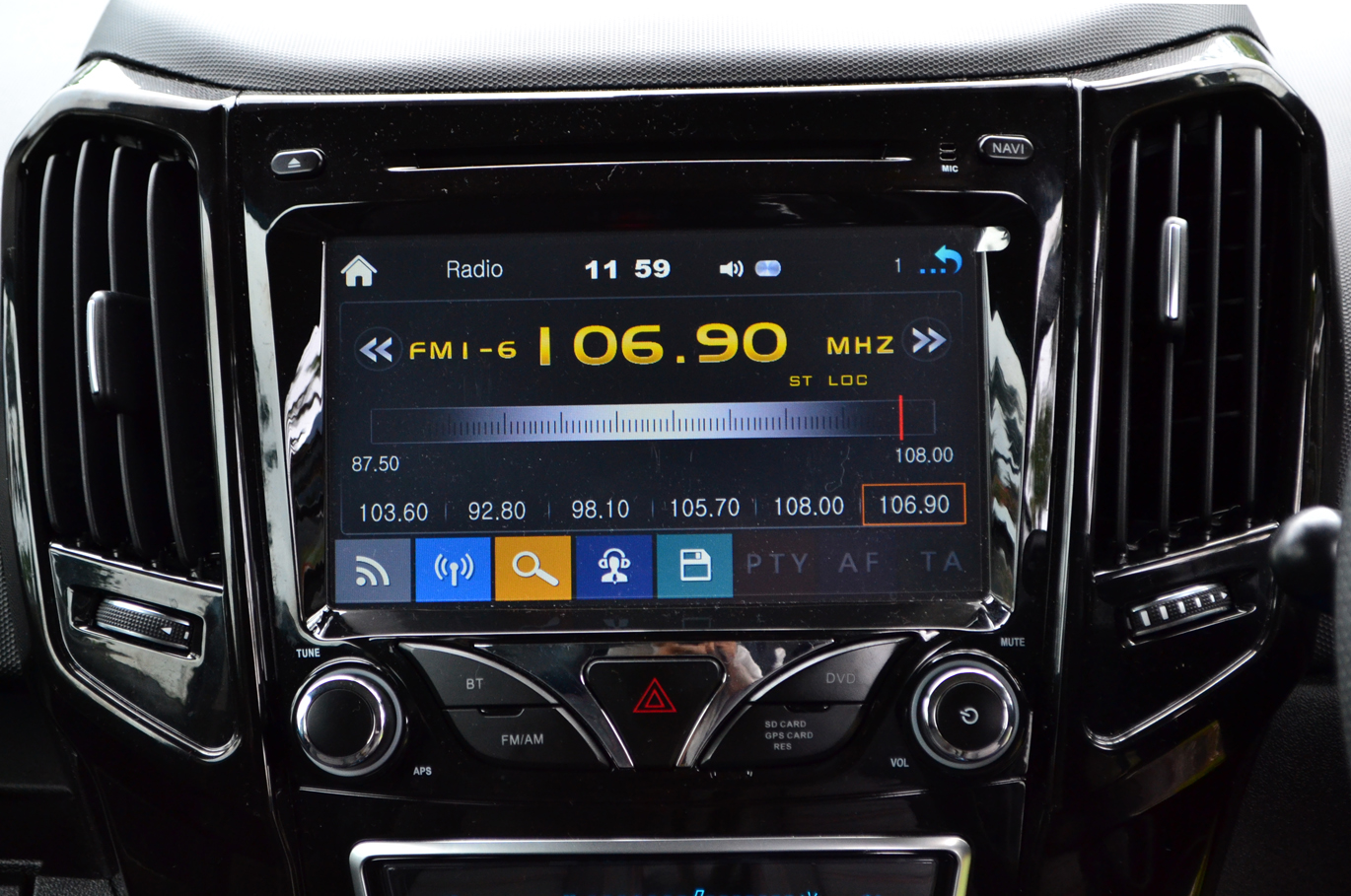 The Premium variant gets a double din touch screen player that features DVD and MP5 playback. Not only that, the Around View Camera System makes good use of the size.
Yes, the M4 Premium has four cameras that joins to give you a 360 degree view around your car. So far, only truly premium vehicles such as the Range Rover Evoque and the Citroen Grand C4 Picasso offer them and those carry a price tag of many M4s.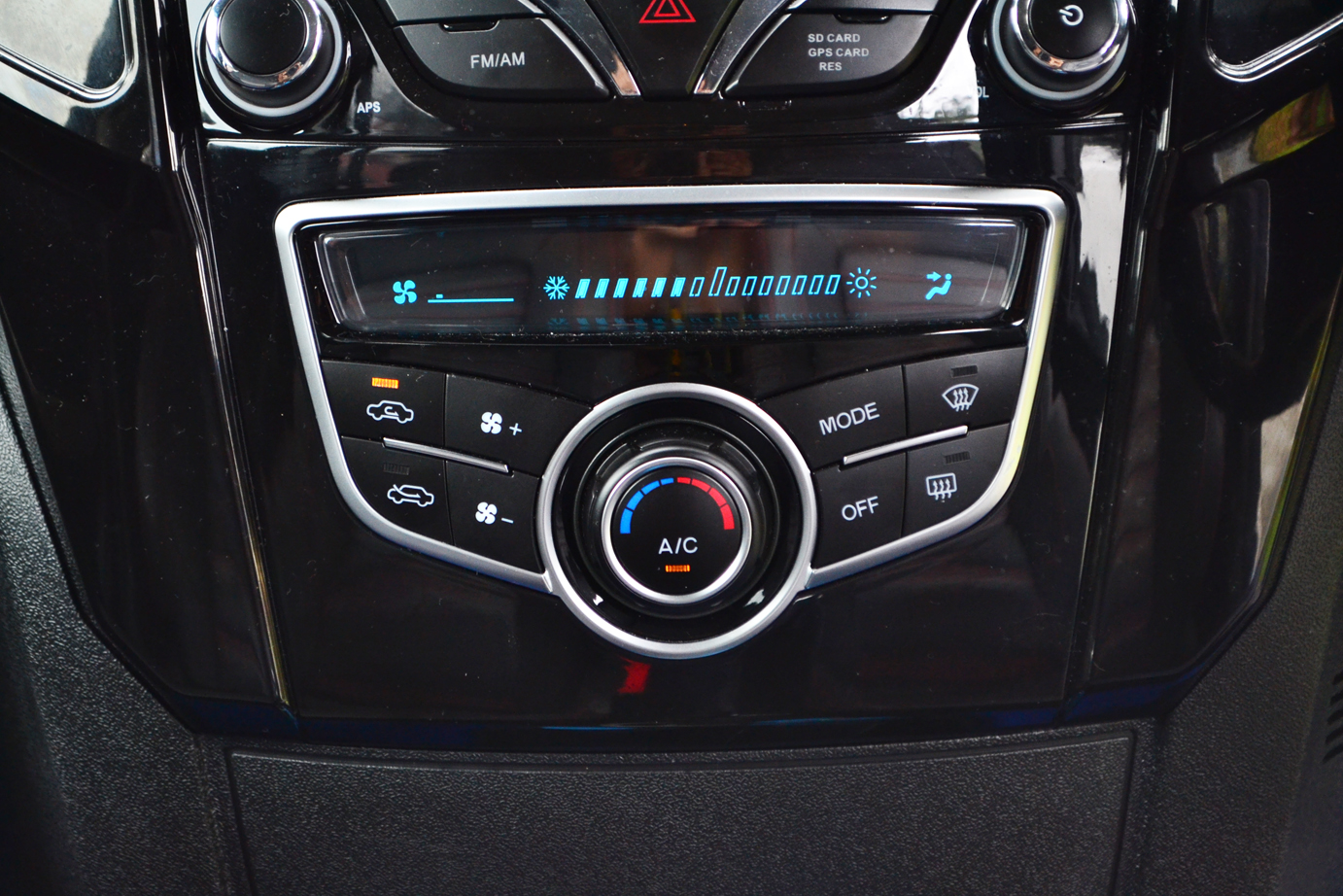 Air conditioning is nothing fanciful. Single zone, manual control. Throughput is adequate for our weather but we didn't use it much on the day of the test drive because of the gloomy weather.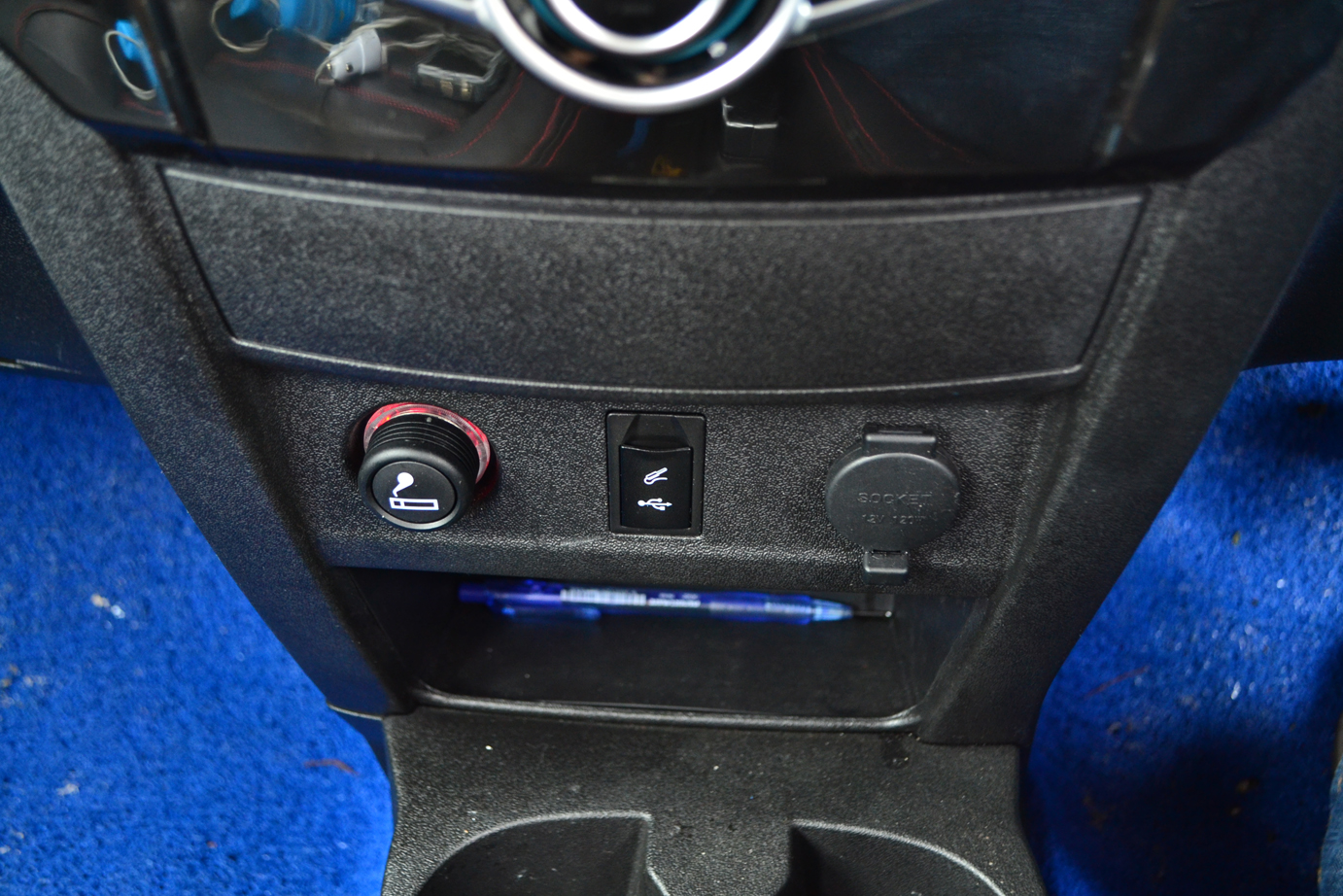 Below the air conditioning controls is a 12V, USB and cigarette port.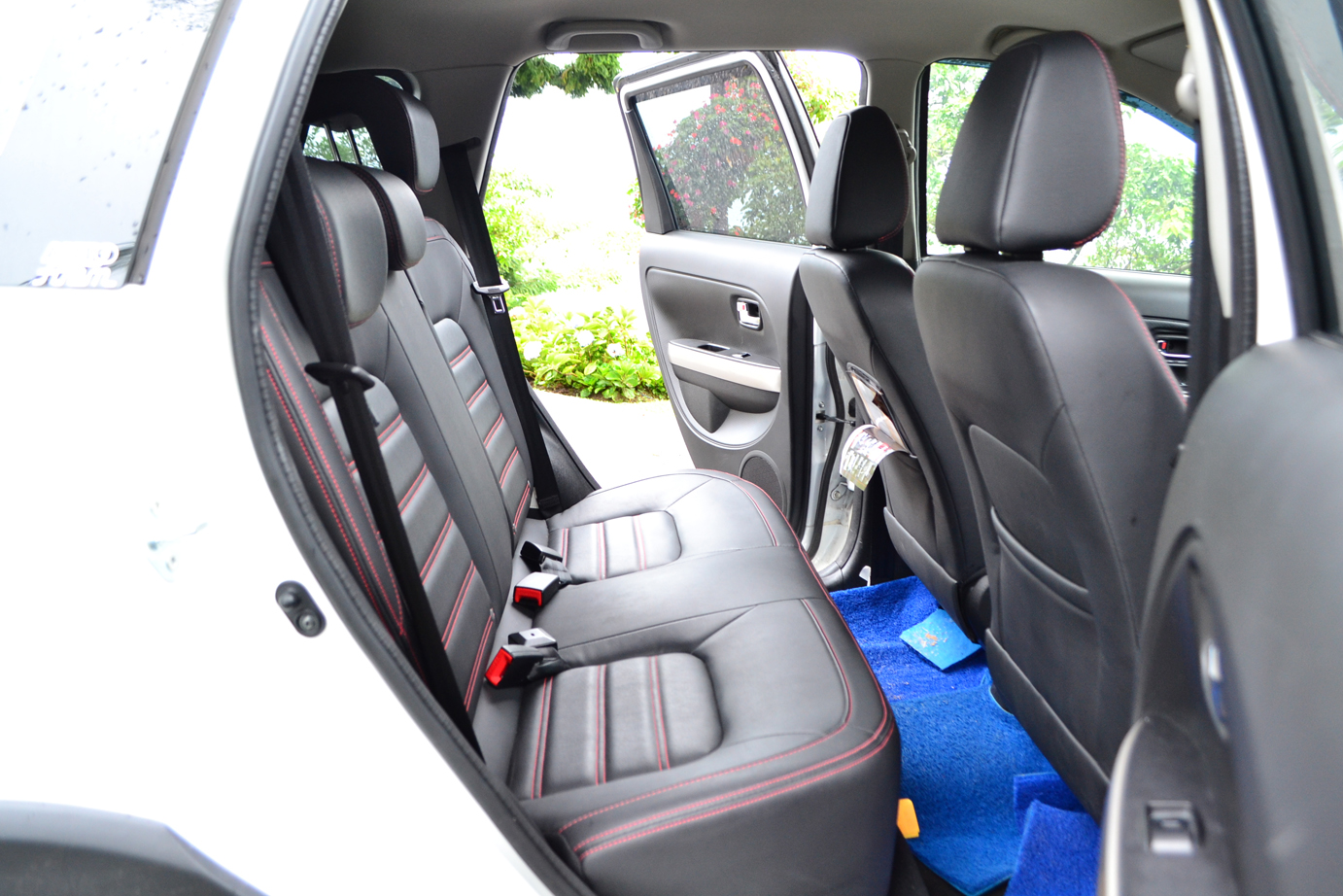 As a compact SUV, the rear isn't as comfortable as some sedans. Rear legroom can be cramp for anyone above 5 1/2ft and backrest can be a little too straight. If you're a young couple with small kids or even toddlers, this is fine. The M4 has tethers for child seats.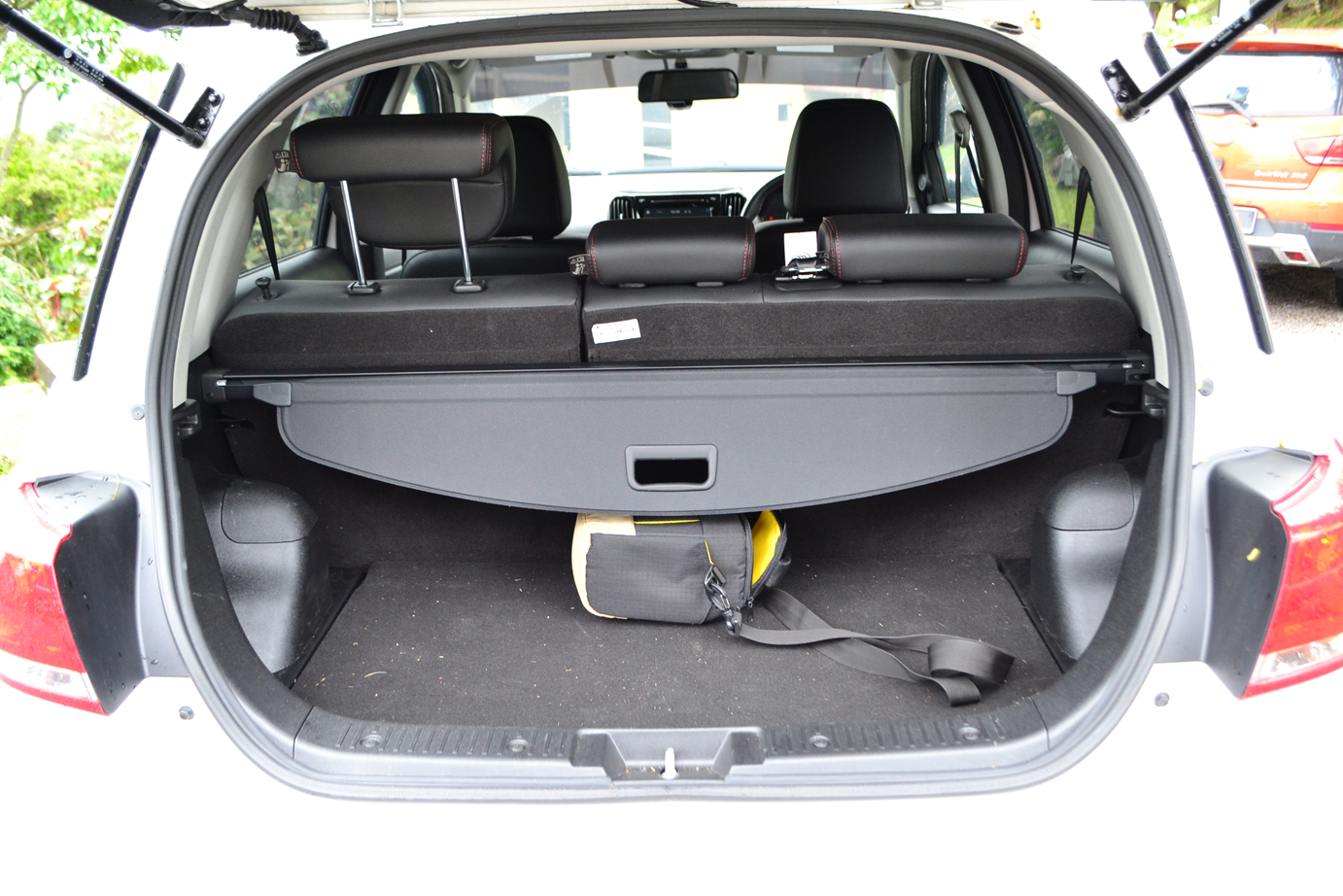 Great Wall Motors has packaged the M4 well, providing a cover to hide boot contents from prying eyes. You can remove the cover and fold the 60:40 rear seats to increase cargo space. With the seats up, you can have 310litres of space.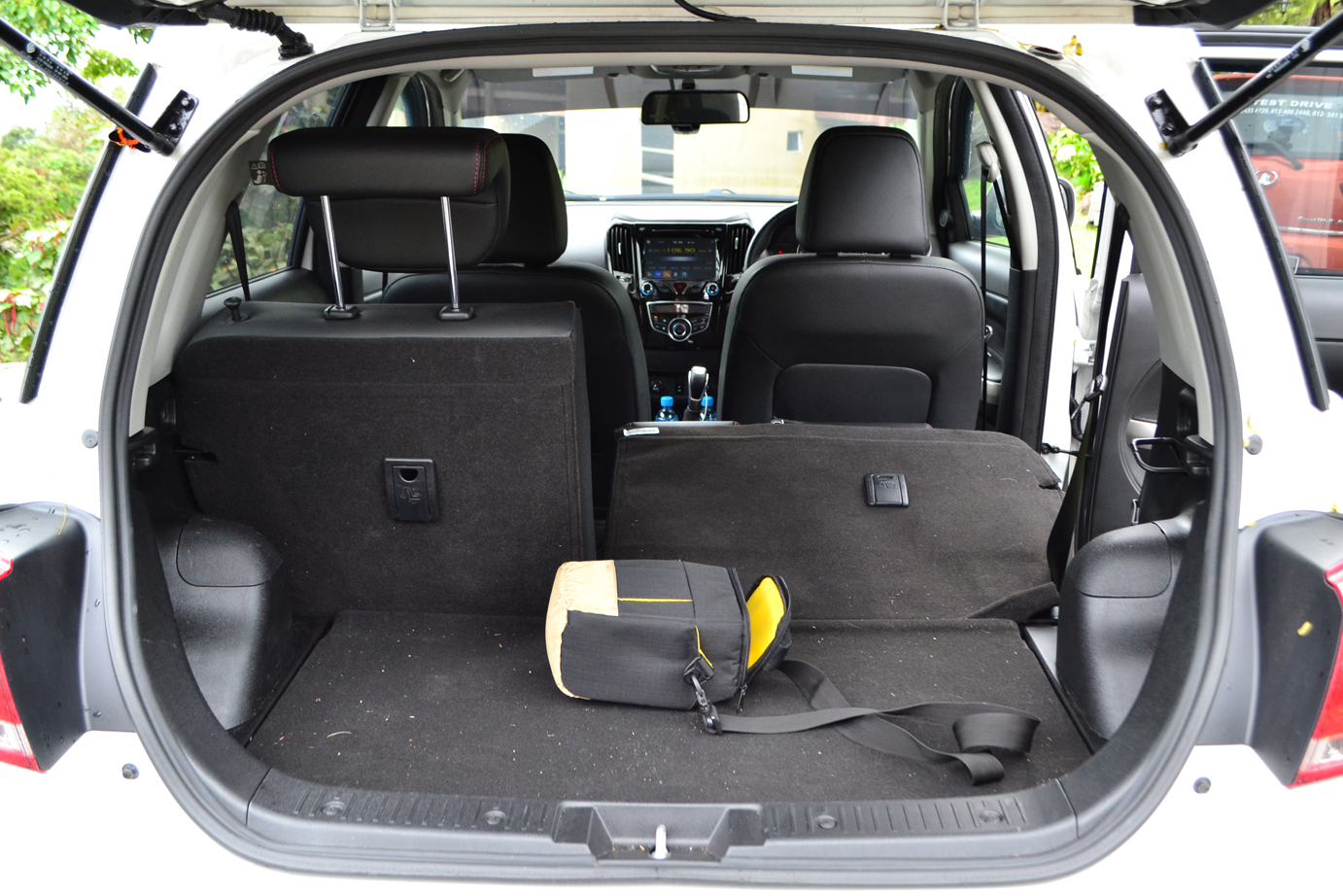 Safety
As affordable as it may be, the M4 still offers an impressive array of active and passive safety features:-
Dual SRS airbags
ESP
ABS
HBA
Brake Assist
HCC Hill Start Assist
TCS Draft Control
Energy Absorbing Steering column
Height adjustable front seatbelts with pre-tensioners
3-point seatbelt for center rear seat
Seatbelt unfastening warning system (driver and front passenger only)
Door ajar warning system
Rear door child lock
Child seat fixing device
Reverse sensor
Around view camera system, AVM (omitted in Standard and Comfort spec)
Battery alert sensor (BAS)
Engine immobiliser
Central locking (omitted in Standard spec)
Remote control central door lock (omitted in Standard spec)
Door lock automatic locking function (omitted in Standard spec)
Front door locking error-proofing function
Car locating function (omitted in Standard spec)
I've like to mention two things about the M4's safety features;
Remote locking and unlocking would cause the vehicle horn to beep. While this may serve as a reminder as to whether the car is locked/unlocked, it may also attract unwanted attention, especially in an abandoned street/car park where you just want to get in and drive off as quickly and quietly as possible.
Follow-Me Home light – is one of the best! Usually when you pull the key out of the ignition of a vehicle equipped with this feature, the timer for the headlamp to remain switched on starts. So if you're fumbling for your keys and trying to open the door, you are faced with the possibility of the headlamp dumping you in darkness if you're not quick enough. With the M4, such incidence becomes rare because the timer starts only when you lock your doors, giving you full control over when you want the headlamps to illuminate your gate/door.
Specifications
Exterior
Halogen reflector headlamps, manual height adjustable, Follow-Me-Home function
Body colored, manual foldable and electrically adjustable side mirrors with integrated side indicators
Front foglamps
Rear foglight
High level brake lamps
Door visor
Spoiler
Front boneless wiper
Rear windscreen wiper
Luggage carrier
Electroplated Outdoor handles
Interior
Leather-wrapped steering wheel with audio, Bluetooth and Cruise Control buttons (Polyurethane steering for standard spec)
Trip computer
12V Power outlet
Sunvisor with vanity mirror (driver and front passenger seat)
Power window (all four doors)
4-way manually adjustable driver and front passenger seat
60:40 folding rear seats
Manual air conditioning
Double din player with MP5 and DVD playback (single din CD and USB for Standard spec)
4-speaker system
Bluetooth telephony (omitted in Standard spec)
Cruise control
Malaysia Navigation map & software (omitted in Standard and Comfort spec)
Leather seat (Fabric for Standard and Comfort spec)
Rearview Mirror with Smart tag (omitted in Standard and Comfort spec)
Ownership and Maintenance
The M4 comes in three variants, with the Standard spec offered at the price of RM53,950, the Comfort at RM59,950 and the Premim, as tested here costs RM64,950. All prices are OTR inclusive of insurance and GST. The M4 comes with a 3-years warranty or 100,000km mileage, whichever comes first.
The price has increased from its initial offering largely due to the 6% GST.
Is it still worth it? I'd say yes. In a world where Japanese B segment sedans rule the streets, having an inexpensive SUV to potter around our pothole riddled streets and the occasional flash flood makes sense. The only question is, can you trust a made-in-China product? Well, not exactly made-in-China anymore since it is now CKD in Gurun, Kedah in an impressive new EEV factory (that'll be another article altogether).
Having tested a vehicle that has been "thoroughly run in" at over 200,000km on the odometer with hardly any rattles, I'm convinced of the quality. Personally, it comes down to how well you accept the AMT. Driven well, it can save you fuel while offering the convenience of an auto. Once you've gone through the learning curve, it's quite a joy to drive.
In terms of fuel consumption, I managed to score 26.9litres on a journey to Melaka, Seremban and back to Klang Valley. Total distance travelled was close to 400km consisting 80% highways, 20% town traffic. This means 6.7litres/100km, which is impressive. Anyone who tells you a China-made car is thirsty is obviously NOT talking about the M4.
Considering the M4 offers owners an inexpensive, high quality, low maintenance, frugal and attractive looking vehicle, what more can you ask?