For the longest time ever, we've been stuck with Euro 2 diesels and people have associated it with something fit only for lorries, trucks and buses due to its high emission of harmful exhaust gases (read: black smoke). It's only been a year since Euro 5 diesel been made available in some stations in the Klang Valley but the milestone has to be BHP rolling it out to 100 of its stations nationwide, making clean diesel accessible to many Malaysians (note: BHP's move has shown many other fuel companies the viability of selling Euro 5 Diesels and a few other companies such as Petronas and Shell has started offering Euro 5 Diesels at selected stations. Petron will follow suit in November). Not only is this good news for consumers, car manufacturers rejoice too. The availability of Euro 5 Diesels has unlocked the possibility of bringing in vehicles equipped with high Euro compliant diesel engines. Assembled in this shootout is the newly launched Mazda 6 SKYACTIV-D and the Peugeot 508 GT.
We're no stranger to the Mazda 6 (let's call it M6 for convenience sake) since it's been available for sale since 2013. Two years later it had a mild revision where most of the interior changes were done on the 2.5litre high-spec variant. Exterior wise, pre-FL is identical to the FL, save for optional LED headlamps for the 2.5l.
Just like the M6 FL, the facelifted Peugeot 508 GT was introduced in 2015 but unlike the M6 where the changes were mostly interior, the 508's makeover is the opposite; the exterior has been changed so much, you'd be forgiven if you thought it was a new model.
Both models are similar in a few aspects;-
they're both powered by 2.2litre turbo diesel engines
they're both positioned as the most expensive variant
they carry similar price tags
they're both D-segment sedans
Each side have their own interpretation of how a diesel powered sedan should be; Mazda engineers believe a low-compression engine, efficient gearbox, light and balanced chassis  is the key whereas the French proffers continental sophistication and avantgarde design. Can these models which costs almost as much as an entry level compact sedan luxury marque justify itself?
Here's what we think:-
Design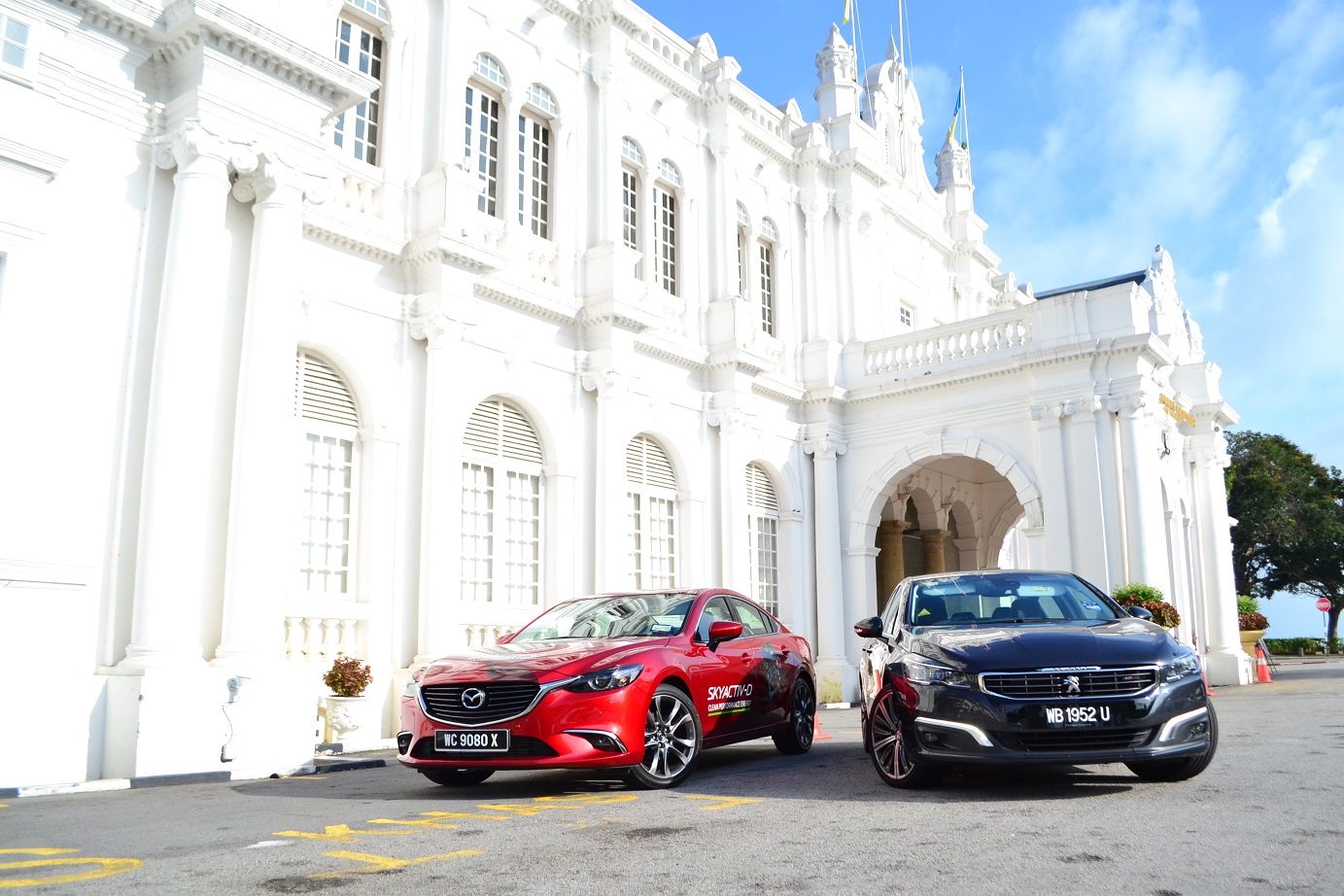 From the outside, the M6-D is completely identical to the M6 2.5litre petrol save for the SKYACTIV-D badge on its rear. Sleek and athletic, the KODO – Soul of Motion design results in an aerodynamic outline that's minimalist, yet elegant in its execution. The oversized front grille underlined with a chrome bar connects to the LED headlamps, mirrored below with a pair of front foglights on the front bumper. Like the 2.5litre, you get semi-circular LED Daytime Running Lights.
Peugeot on the other hand decided to distinguish the GT from the regular 1.6litre turbo petrol by putting a GT badge on the front grille. If you think that's too inconspicuous, just look at the rims; 235/40 R19 two-toned, multi-spoke alloy wheels that's different from the 5-dial 18″ alloy wheels.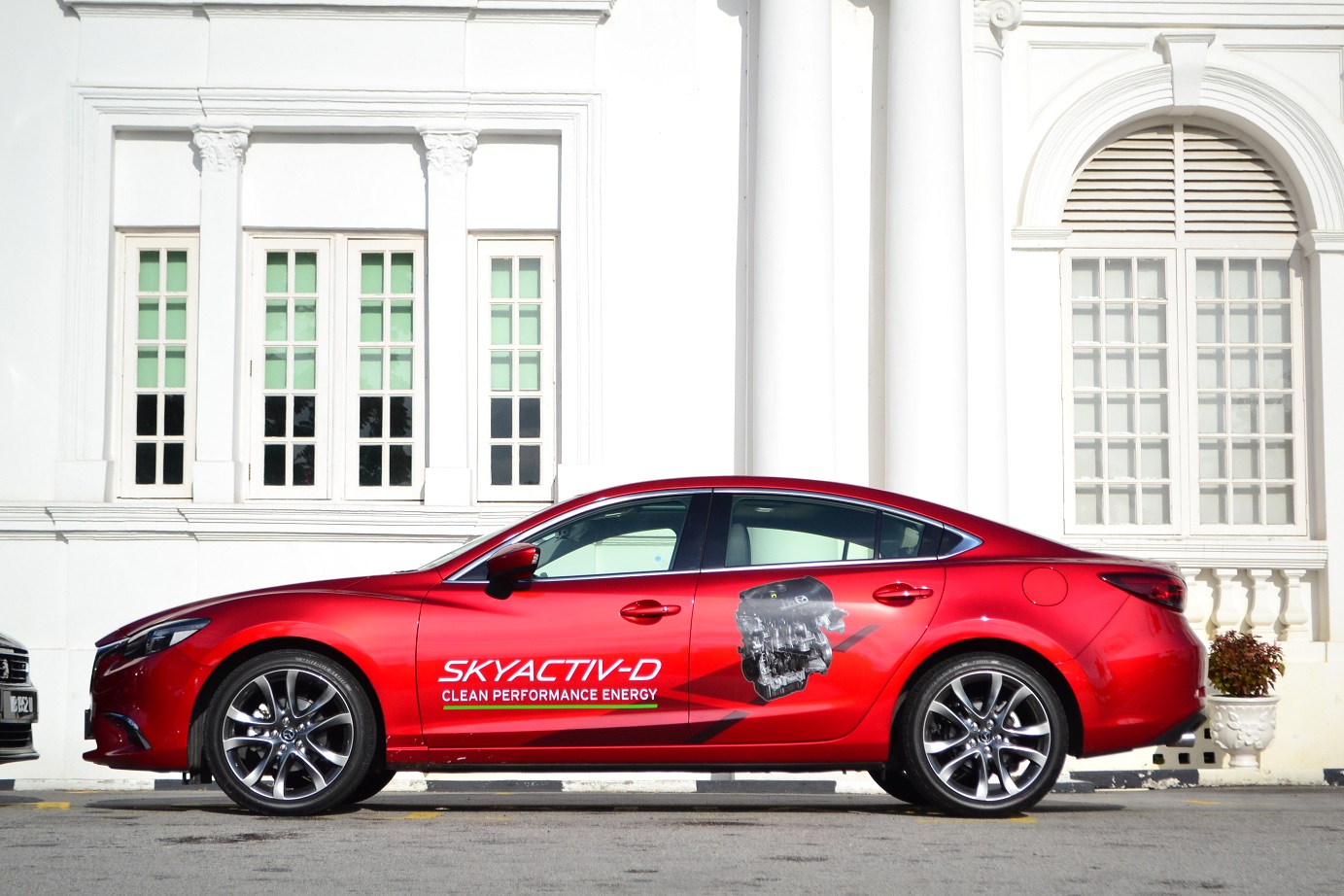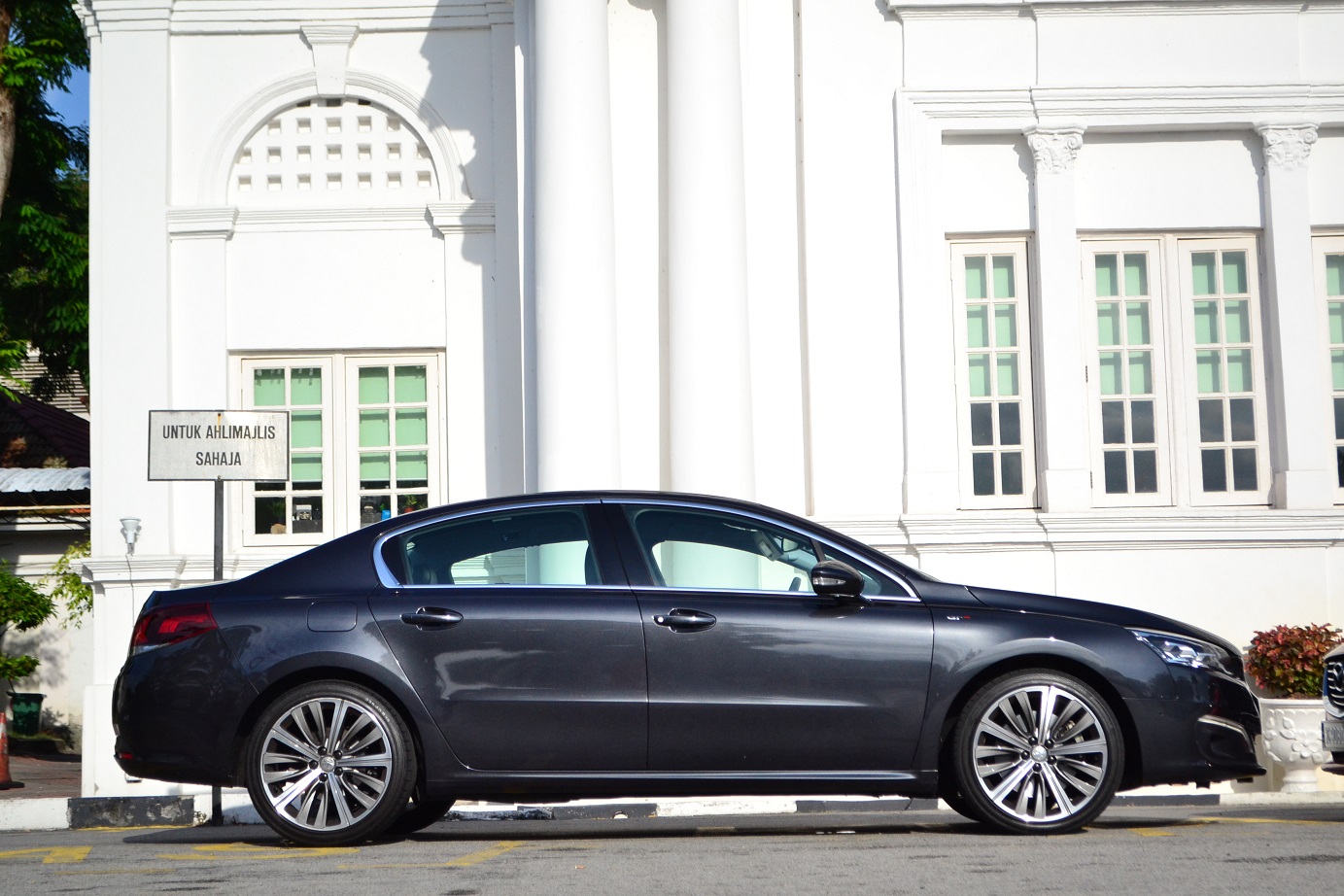 Both vehicles have strong road presence but perhaps it's the taller bonnet line of the GT that makes it look larger than the M6. On paper though, the GT which measures 4,830mm in length, 1,828mm in width and 1,456mm in height with a wheelbase of 2,817mm is actually smaller than the M6 which measures 4,865mm in length, 1,840mm in width and 1,450mm in height with a wheelbase of 2,830mm. Not only does the M6 look smaller, it feels easier to drive around tight spaces as well.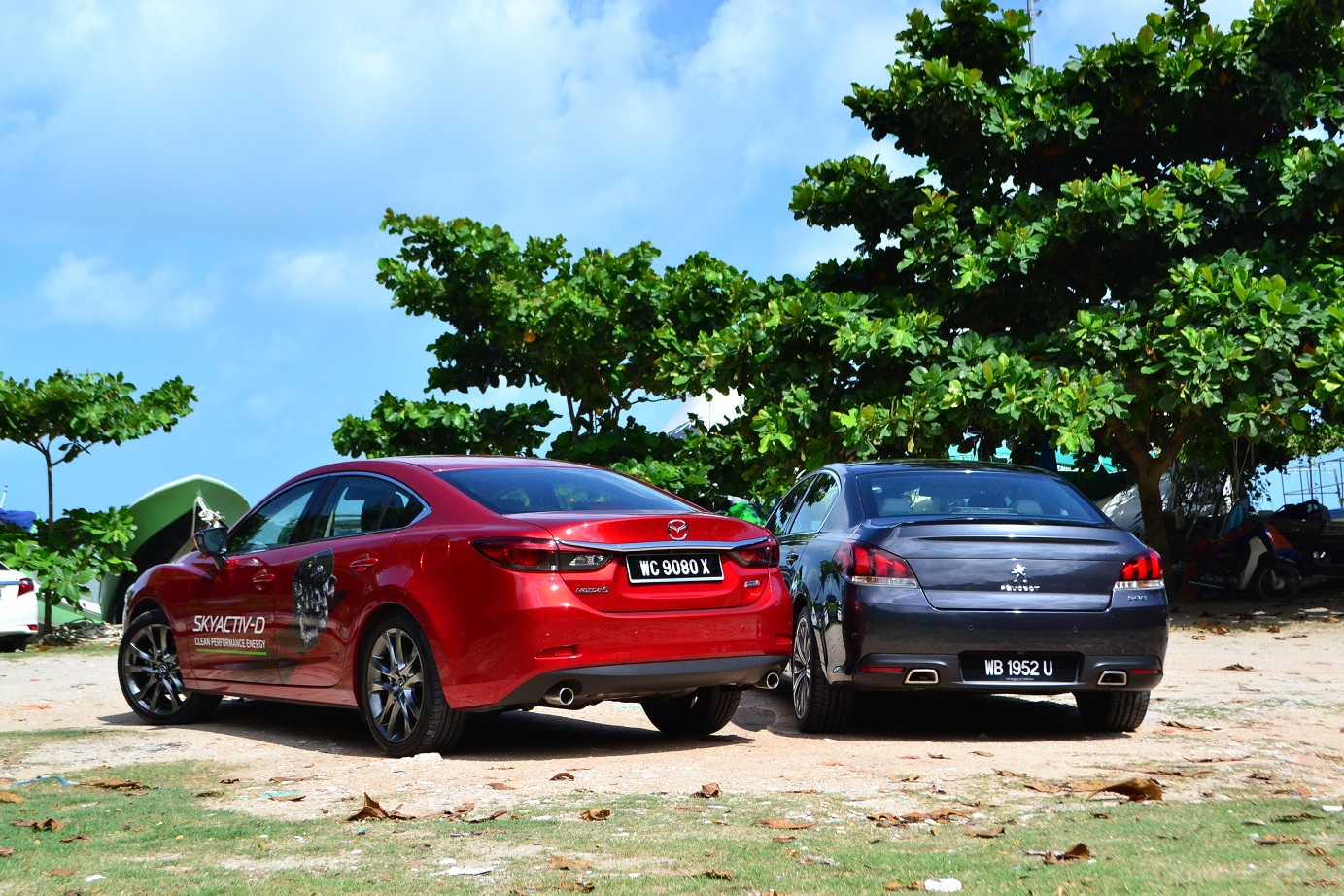 Both makes have twin exhaust pipes and this feature distinguishes the GT from its regular petrols which has a hidden pipe whereas the 2.5l petrol M6 has the same exhaust arrangement.
Performance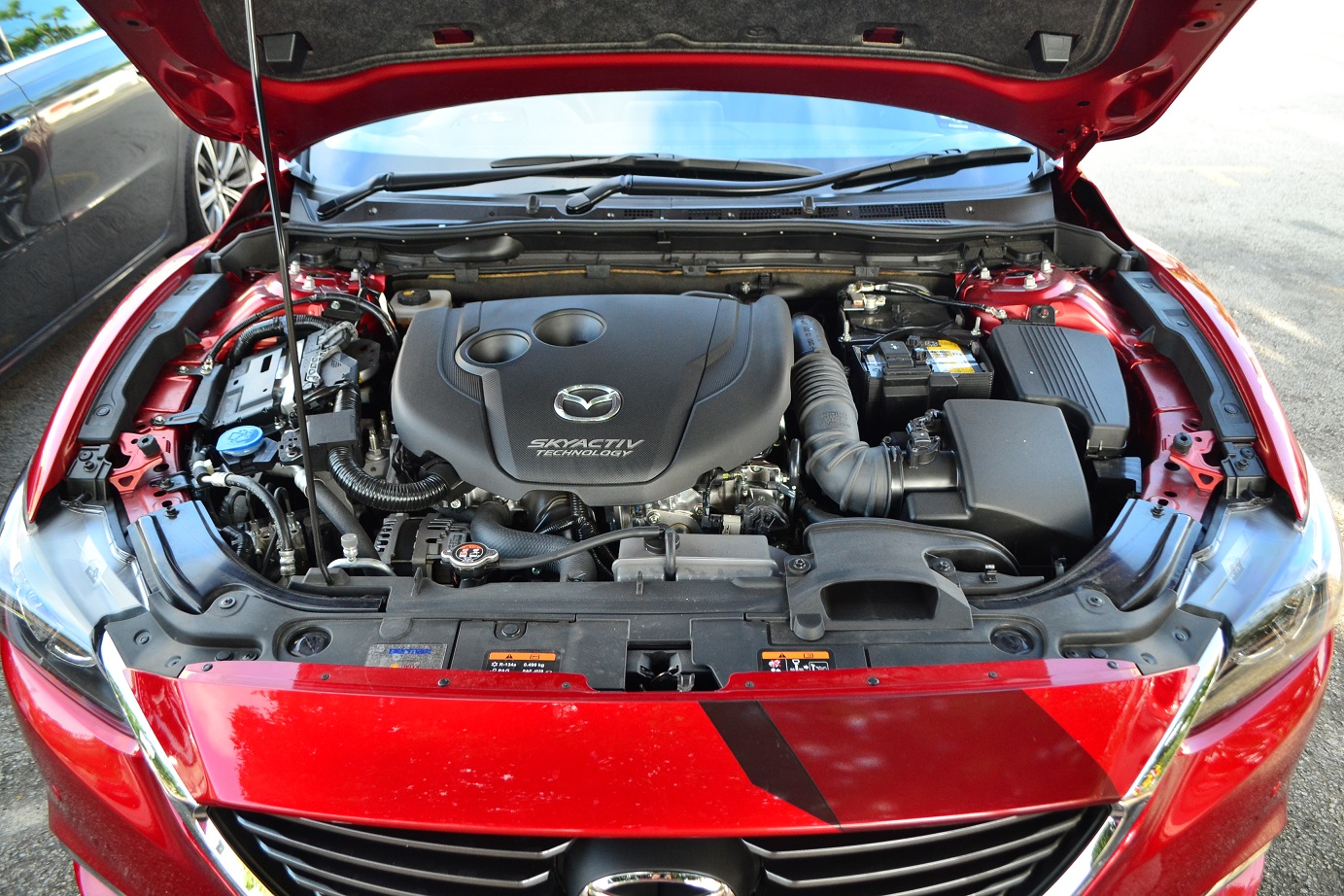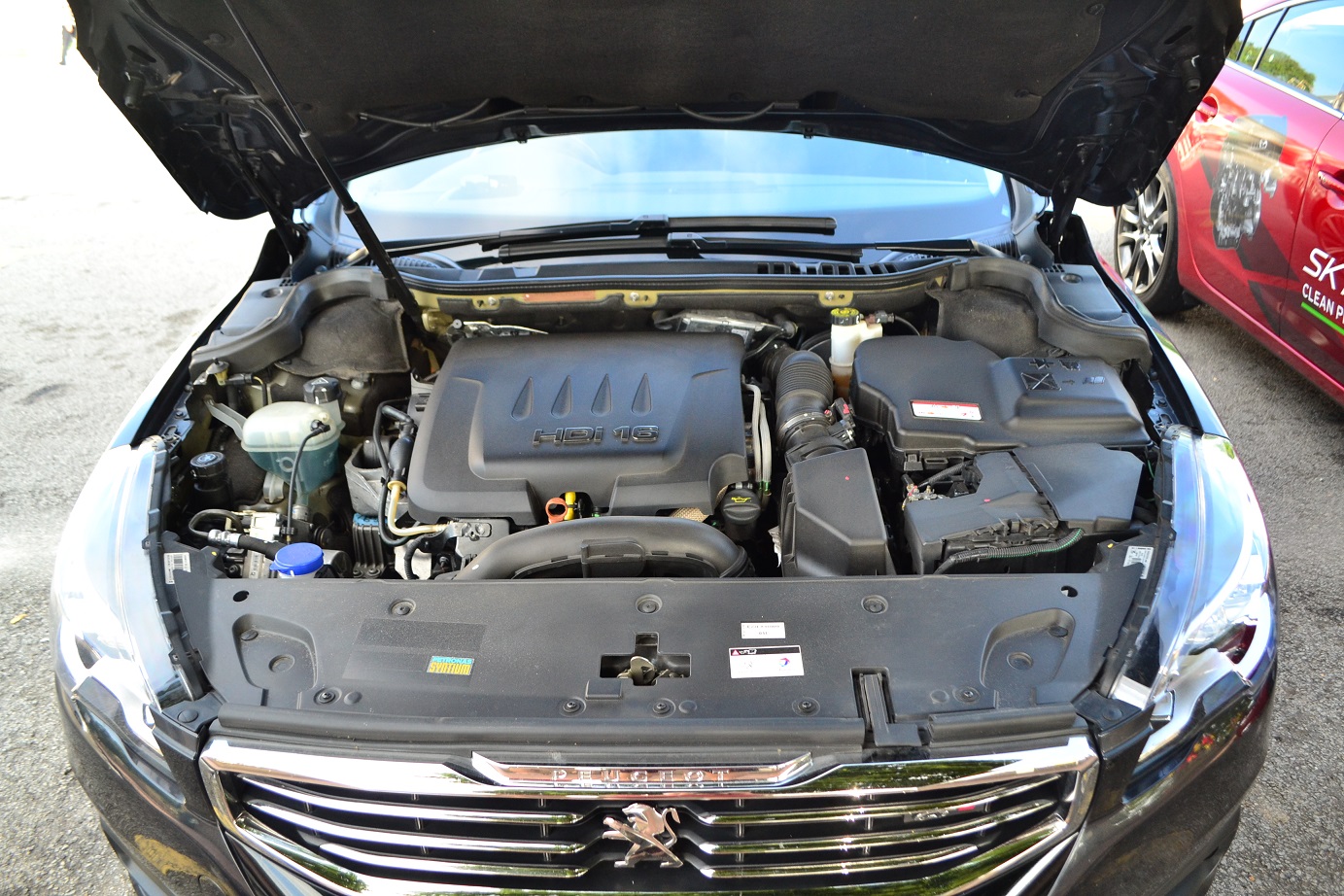 Both have the same engine displacement (well, not exactly; the SKYACTIV-D has 2,191cc whereas the GT's engine is 2,179cc) but the power output is vastly different.
The SKYACTIV-D In-line 4 cylinder DOHC 16 Valve Turbodiesel pumps out 173hp @ 4300rpm and a maximum torque of 420Nm @ 2,000rpm. The Peugeot on the other hand kicks out a solid 206PS (about 203hp) @ 3,500rpm and trumps the SKYACTIV-D with 450Nm @ 2,000rpm.
In a straight line acceleration, the GT's power clearly surpasses the M6-D. Being diesels, going full pedal-to-metal is counter productive as you'd just be pushing the engine off the torque band. Keep it at half throttle and you'd be amazed at the relentless surge of power. That said, the GT's extra 30hp/30Nm is obvious and it's difficult for the M6-D to catch up.
Don't get me wrong – the M6-D is fun because it's so alike its petrol siblings, no one expects it to have that kind of performance on a straight road. It's a perfect wolf in sheep skin while the twin pipes on the GT gives it away as something not to be trifled with on the highways. As capable as the M6-D is, it will be left behind by the GT if the Peugeot decides it has a need for speed. It's frustrating, being able to outrun anything on the road except for that Lion that seems to be pulling away, not drastically but inch by inch.
Ride and Handling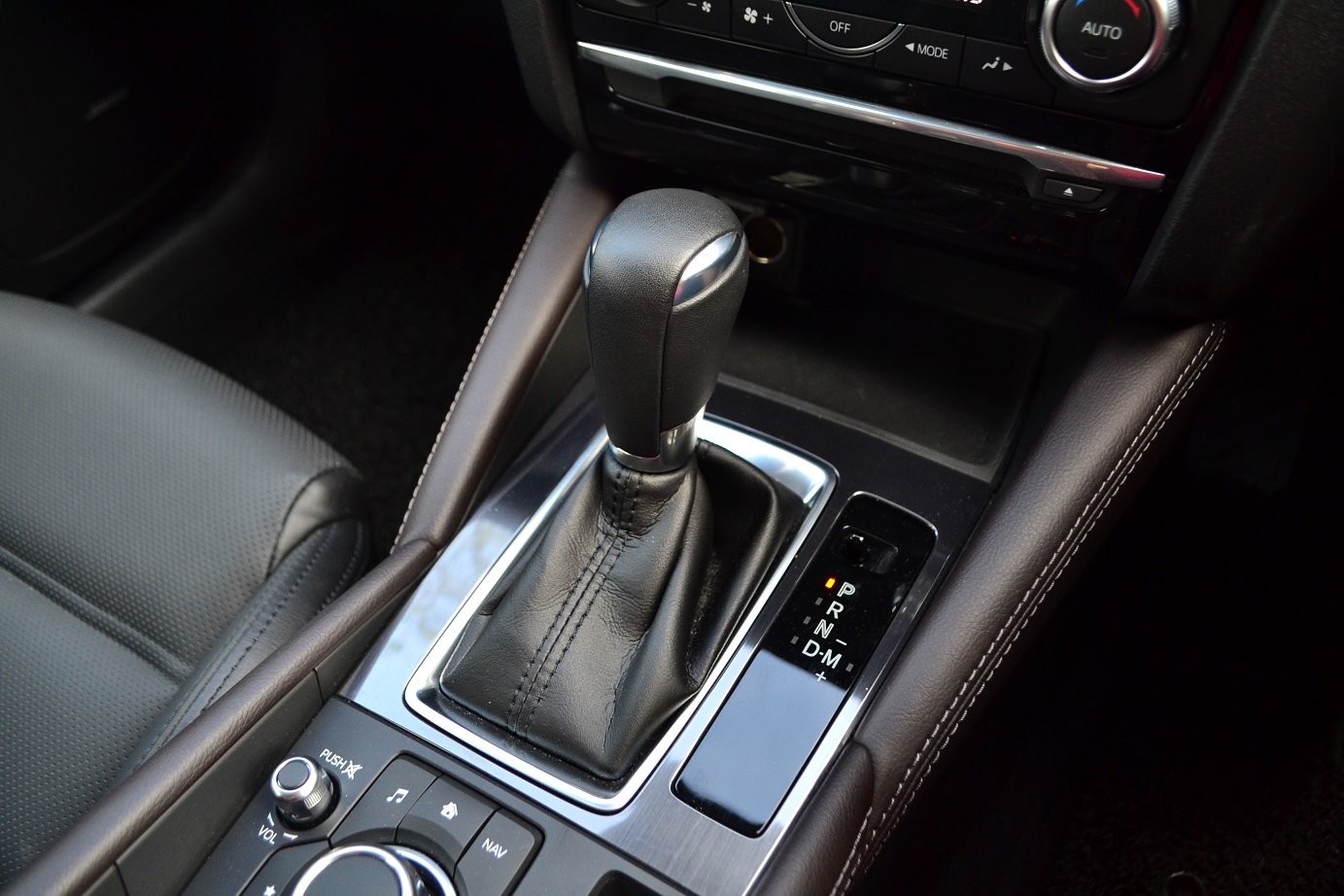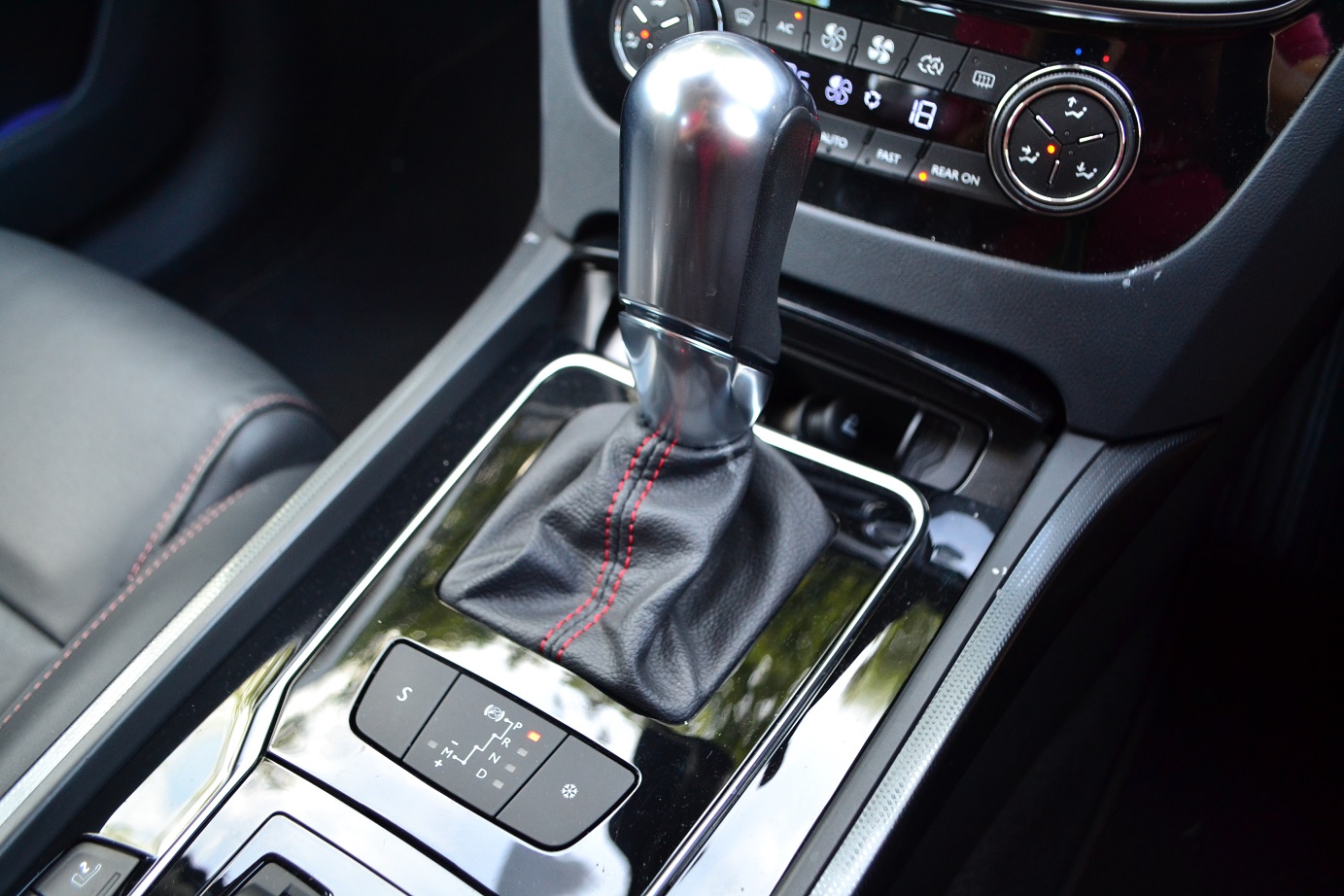 The GT will win in a straight but the moment it hits the chicanes, the M6-D's Zoom-Zoom DNA will make mince meat out of it. Mazda's SKYACTIV CHASSIS and SKYACTIV- BODY is a wonder in the M6-D where weight distribution is near perfect and you have no problems knowing when the tires will start to lose its grip. If pushed over the limit, the vehicle's stability control system provides gentle assistance in getting the car in line, unlike the GT which is like a French obese lady slapping your face with a roller pin. Even then, the GT's front-heavy disposition means the car will understeer badly if you enter a corner too fast and no stability system can save you from the laws of physics (and stupidity). We tried both cars in the narrow hilly roads of Balik Pulau, Penang and the M6-D is a lot more reassuring to drive hard around bends.
If it was a contest to determine which car is worthy for the downhill specialist, then we can just stop here and give the crown to Mazda. But this isn't Initial D and most D-segment owners aren't hot-blood touge racers so other criteria needs to be taken into account. Most buyers of this segment are executive or higher and likely have a family to ferry around so NVH plays an important role. The GT, typical of a continental make isolates the cabin from outside noise effectively, even in speeds in excess of 160km/h. Everything is a whisper and you won't realise how fast you're going until you look at the speedo. It feels limousine like and despite it running on 19″ wheels, it cossets passengers better than the M6-D's similar sized wheels. For some strange reason, the M6-D has both road and wind noise intruding from 110km/h and it progressively gets worse the faster you go. It's not truck-level kind of intrusion but compared to the GT, it's a world of difference. Not only that, at high speeds in excess of 160km/h, the GT retains complete composure and you don't feel threatened by the velocity. On the M6-D, it gets a little floaty and the surefooted characteristic it displayed on B-roads is absent when travelling at this pace.
Both vehicles have 6-speed torque converters although Mazda distinguishes it's gearbox with SKYACTIV-DRIVE, a technology that makes the gear stays connected to the engine for as long as possible to ensure a direct, connected feel like a manual transmission. In practice, both torque converters perform flawlessly and rarely did I need to switch to manual override, even when driving on hilly roads. Since they're diesels, it's not uncommon to feel some vibration from the engine move up to the transmission and steering. In this, the Peugeot exhibited slightly more judder but considering that it had one-quarter Euro 2M Diesel before I pumped it full with Euro 5, I'm not entirely certain if this contributed to the vibration.
Speaking of steering, both provide excellent road feedback although the GT seems to be a bit more responsive whereas the M6 is a little more laidback.
All in all, the M6-D is in its element in the mountainous roads whereas the GT is king on the highways.
Cabin Convenience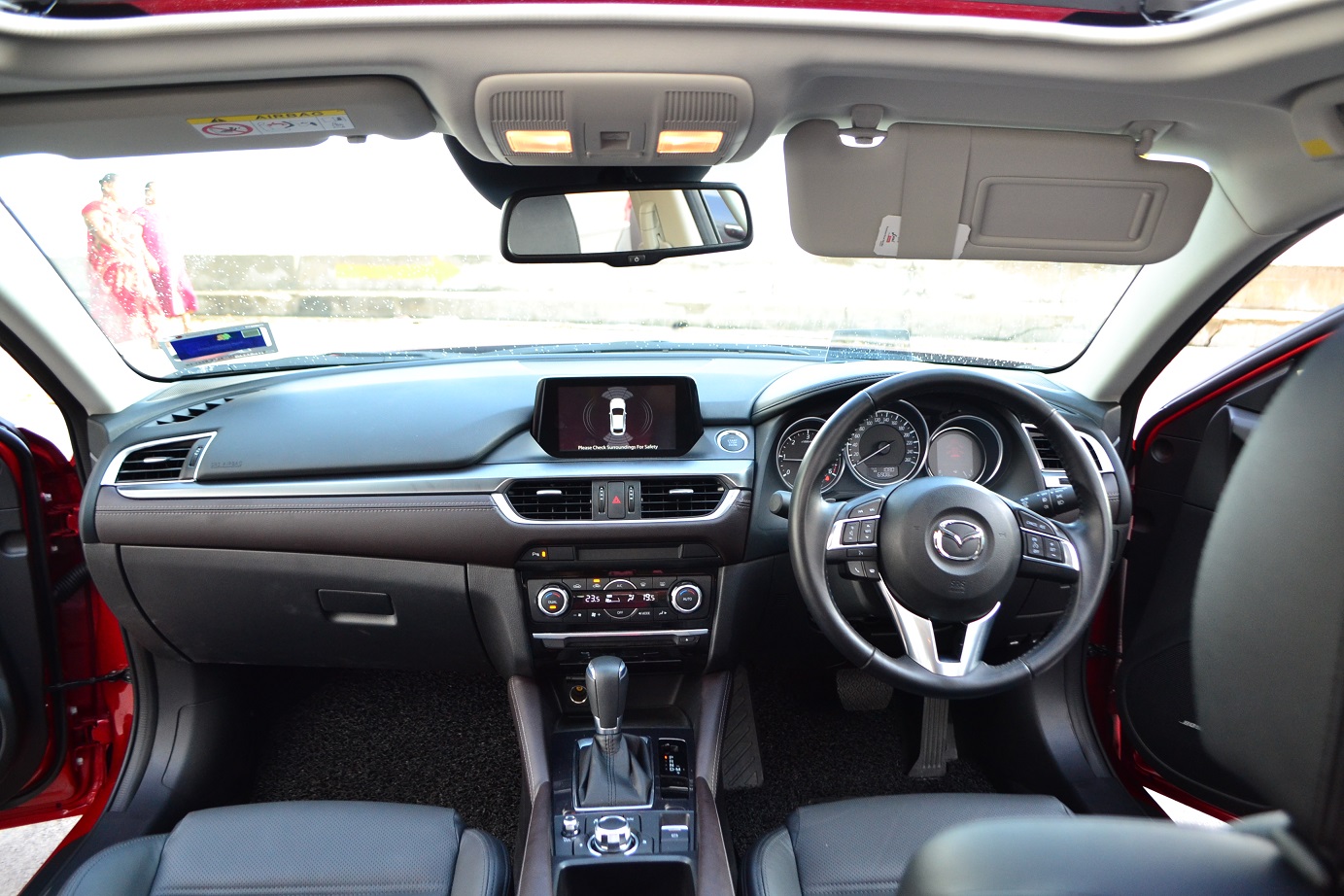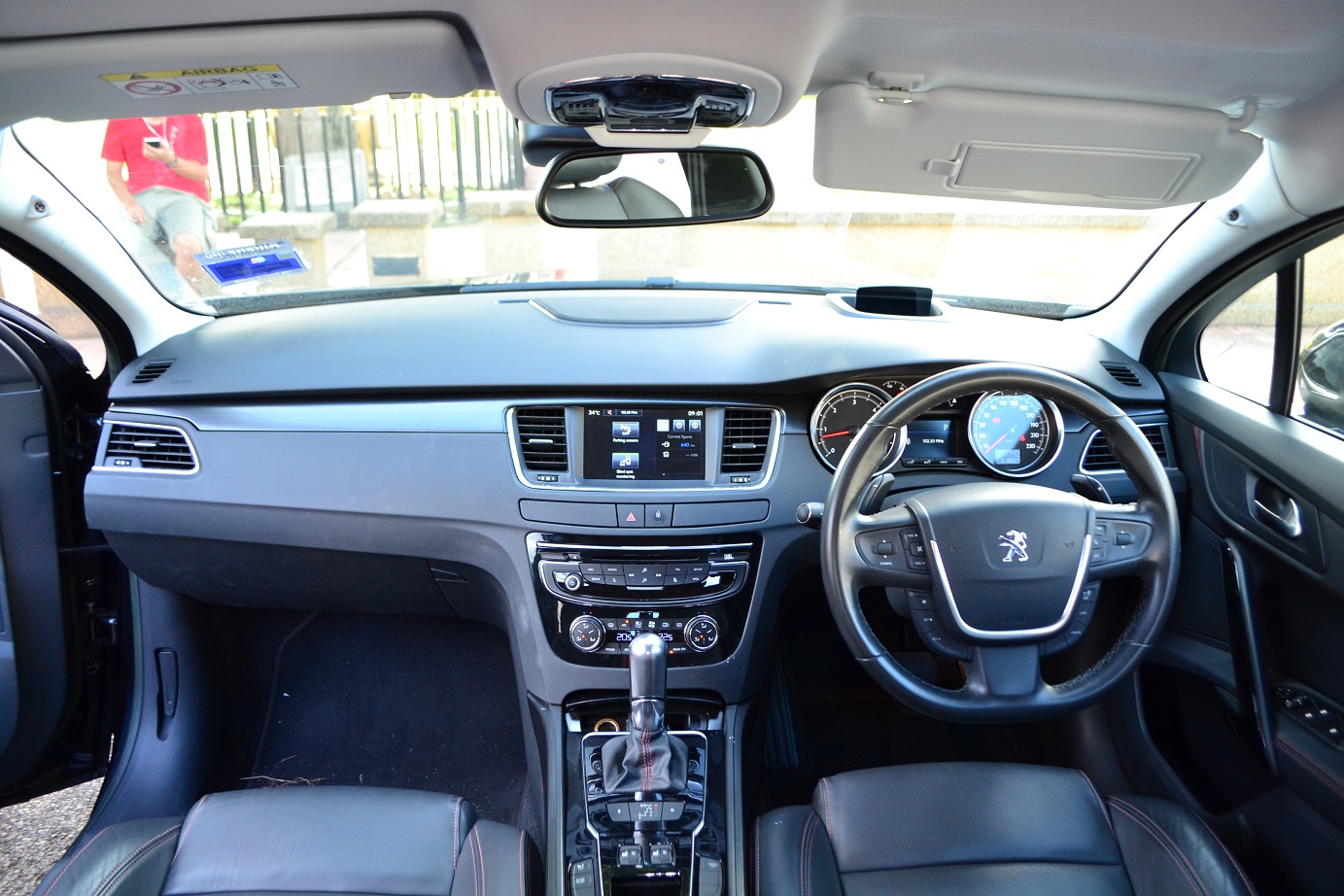 Fit and finish on both interiors are top notch as befitting their flagship position but almost all agree that Mazda wins hands down here. The M6's cabin is simple and artistic with purple leather adorning the dashboard, door panels and center. The GT's cabin can be a little intimidating with all the headunit buttons laid out on the center console and the steering.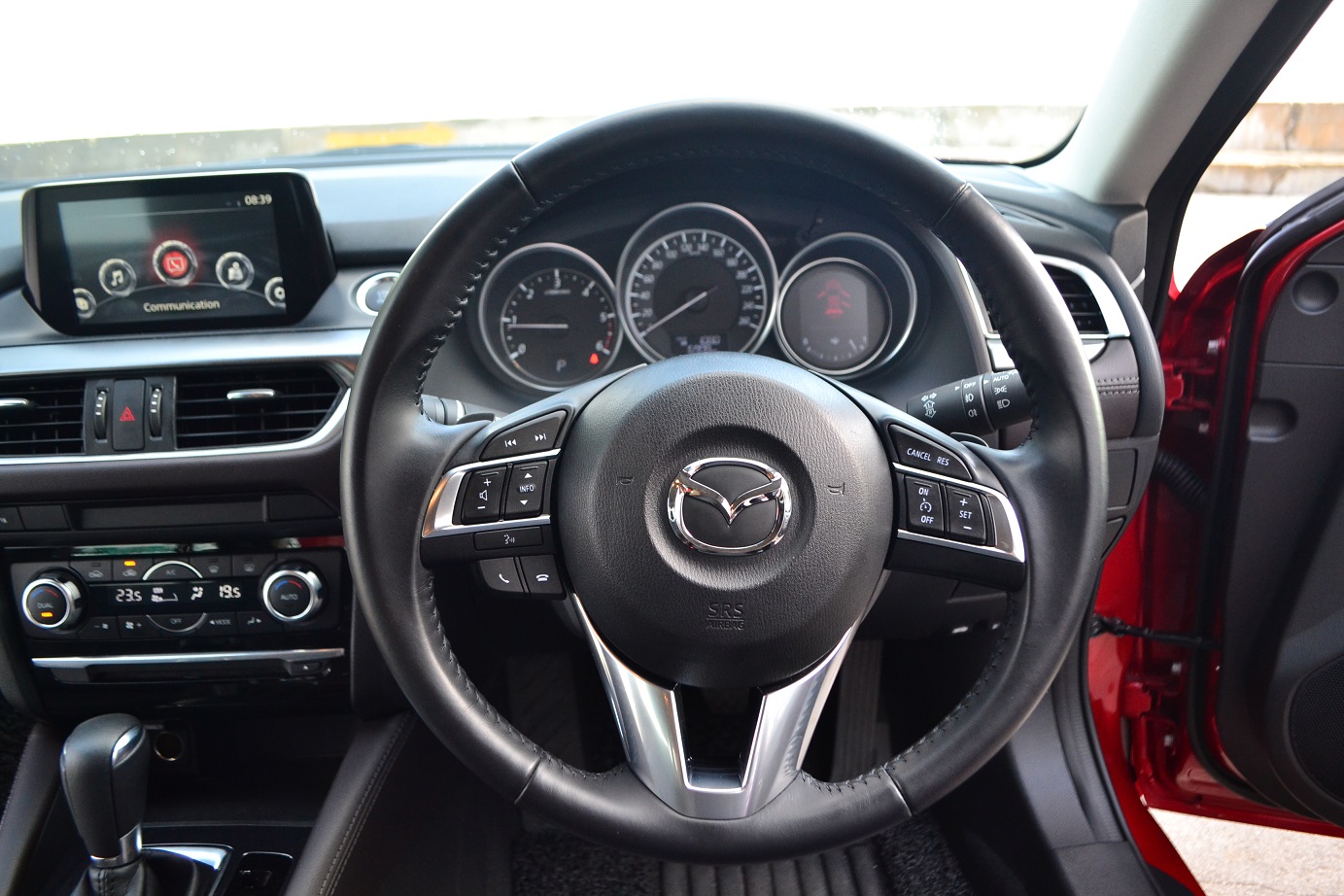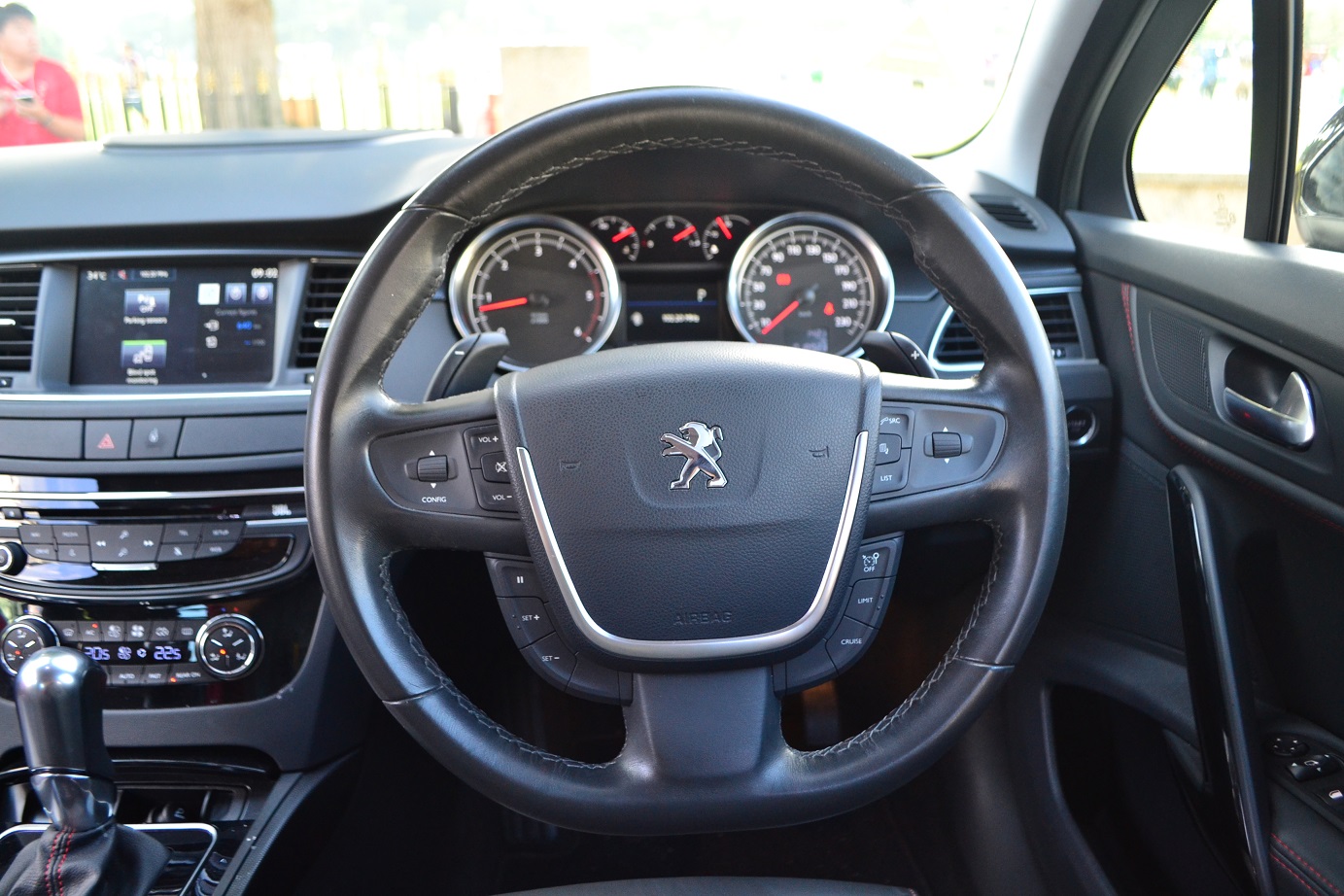 Both helms are great to grip and both has paddle shifters. If you're into spirited driving on B-roads, the M6's steering mounted paddles are better as you can tap them in tandem to your hand position. The GT's column mounted paddles on the other hand can be a little awkward to tap. You'll also note that the GT has a lot more buttons which requires a bit more time getting used to.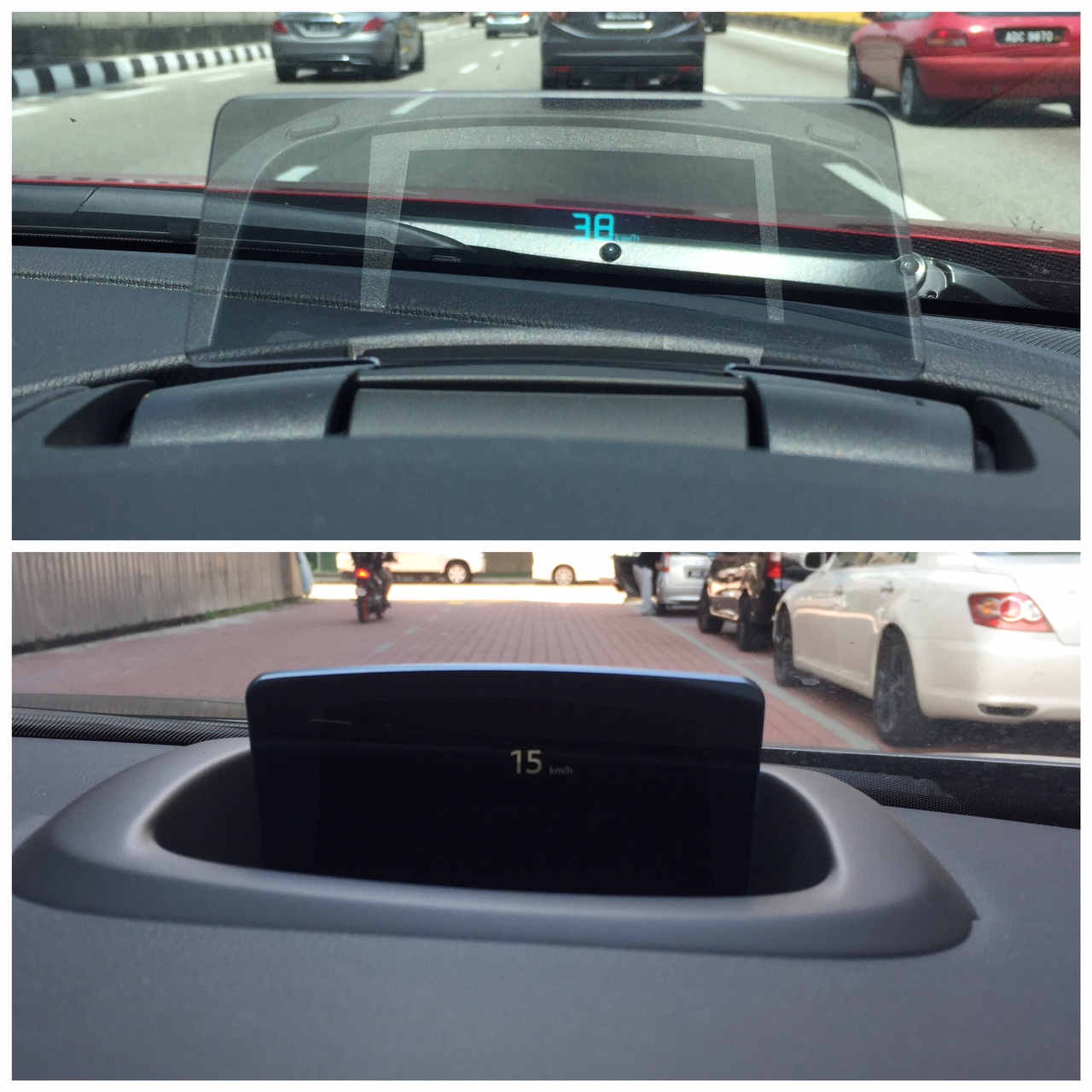 Both vehicles offers Head Up Displays but only the M6-D can be switched off.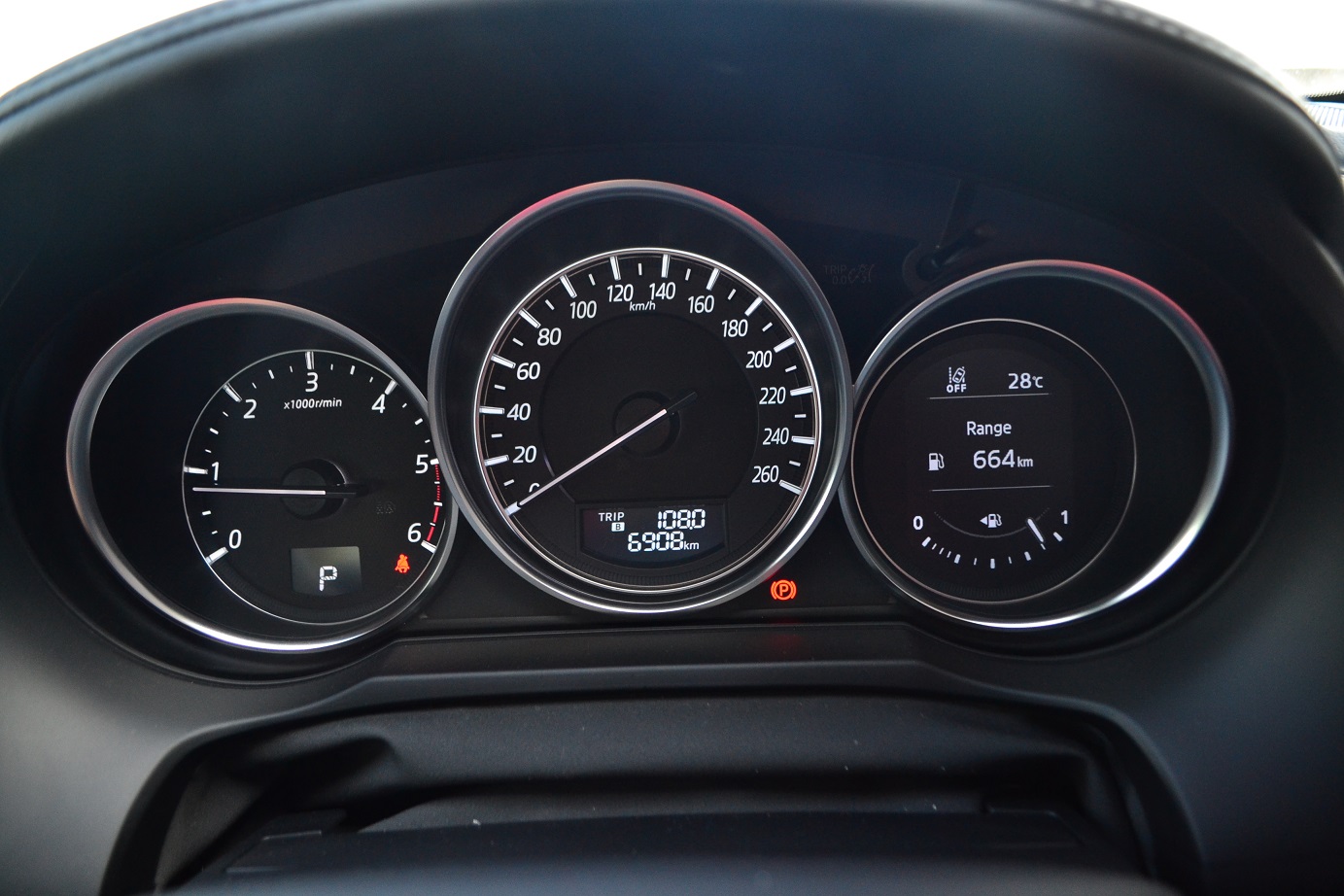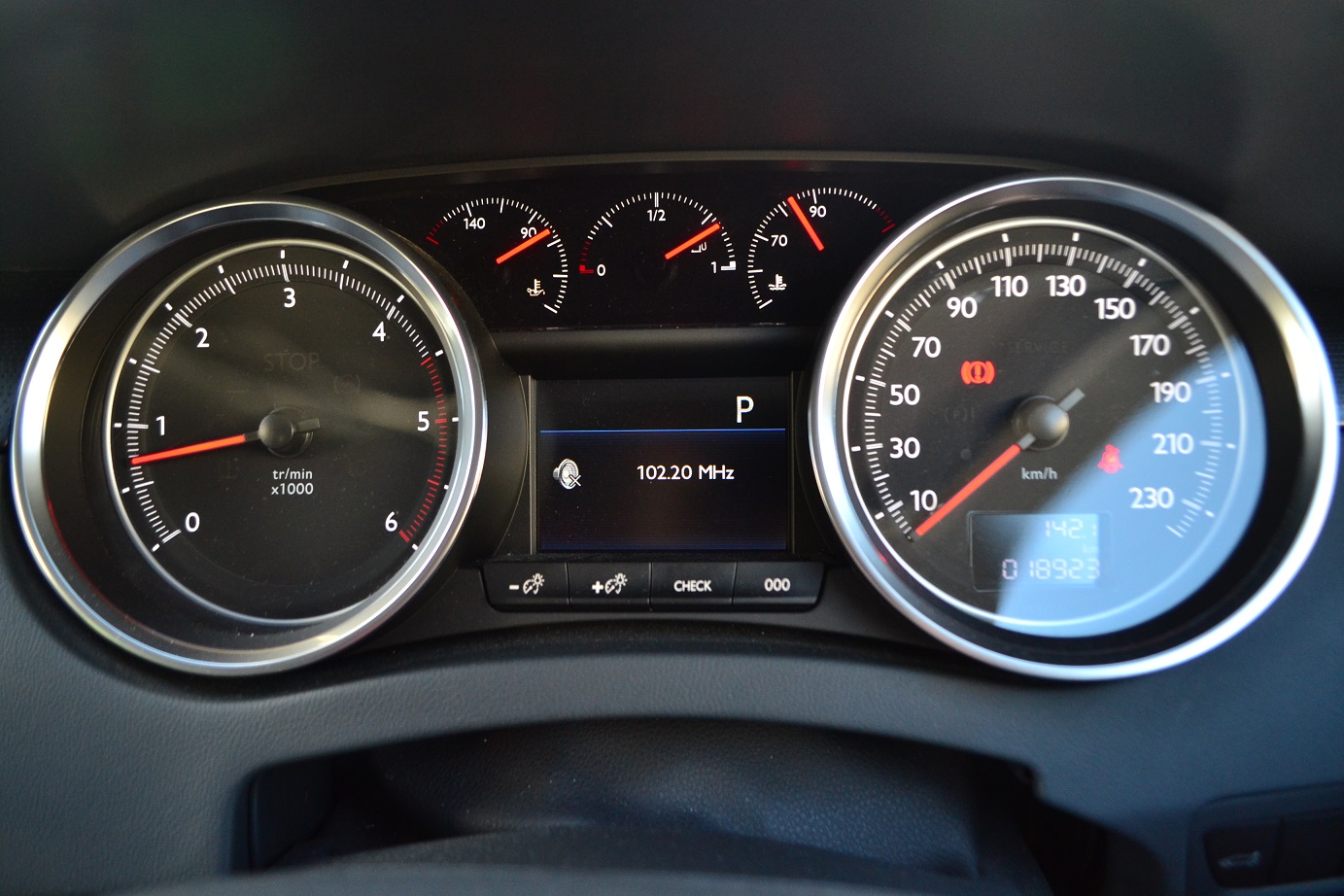 Strangely, Mazda opted not to include an engine temperature meter for the M6 where as the GT has info on both oil and engine temperature. Compared to the GT's full colored but small font display, the readout on the M6 is better.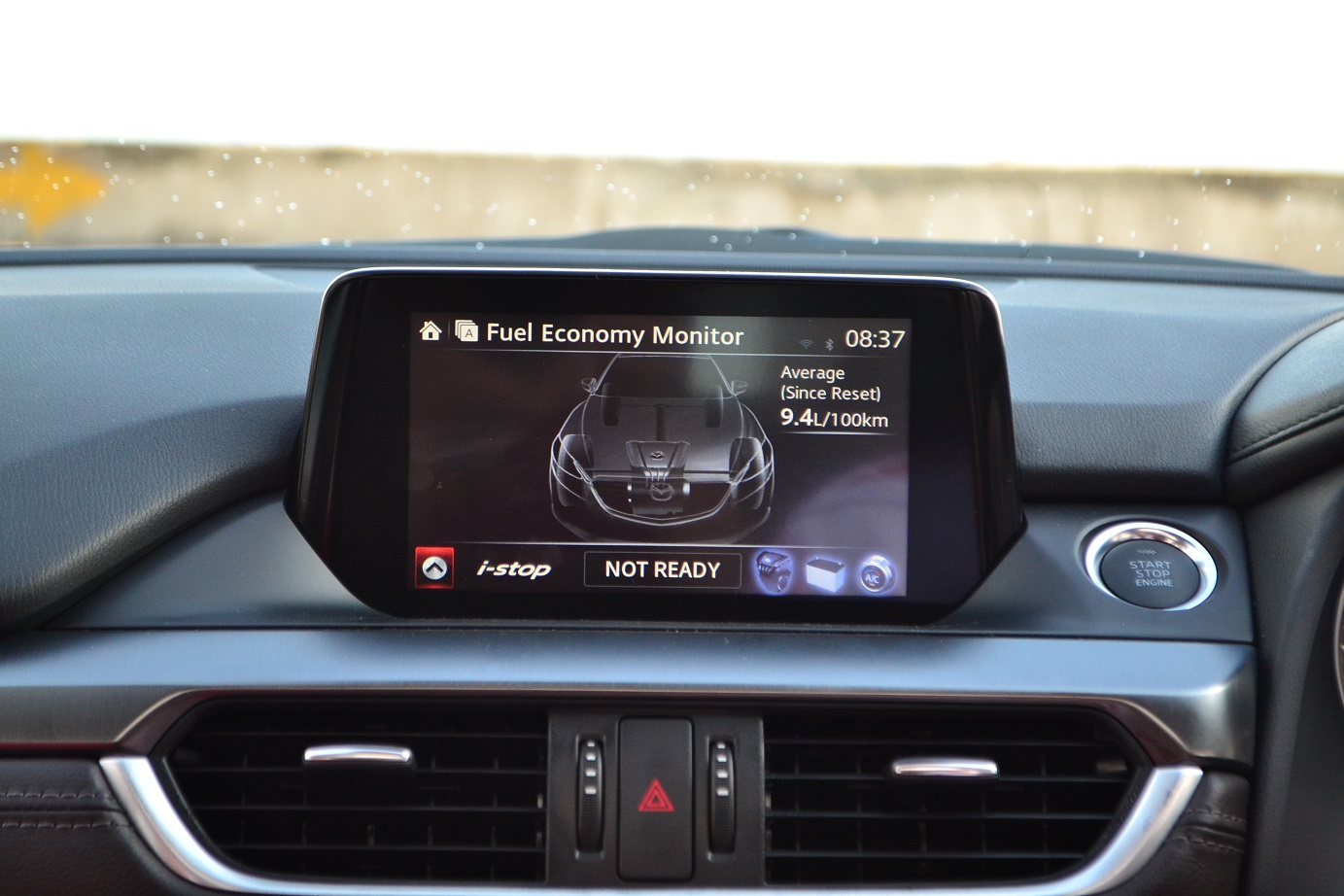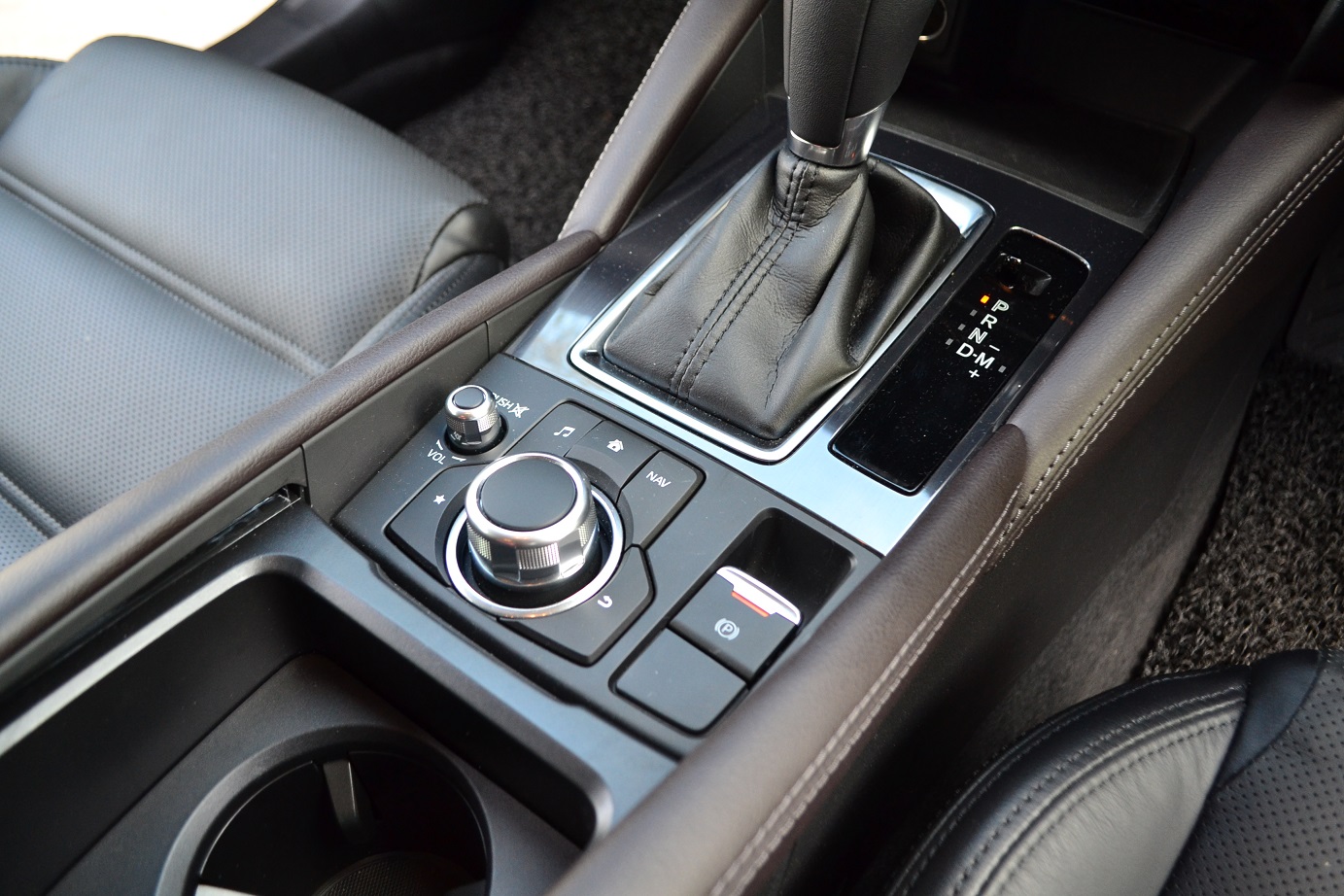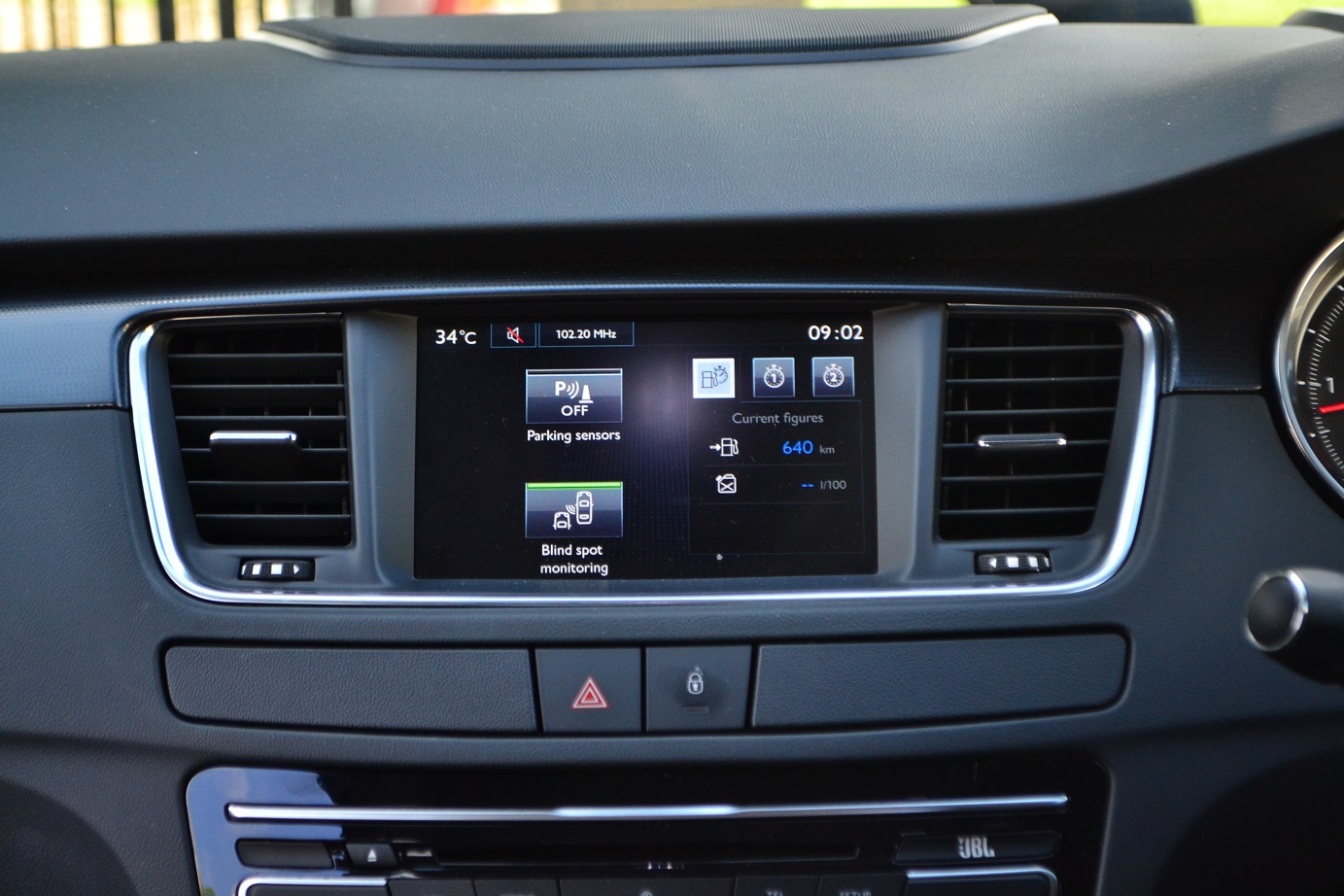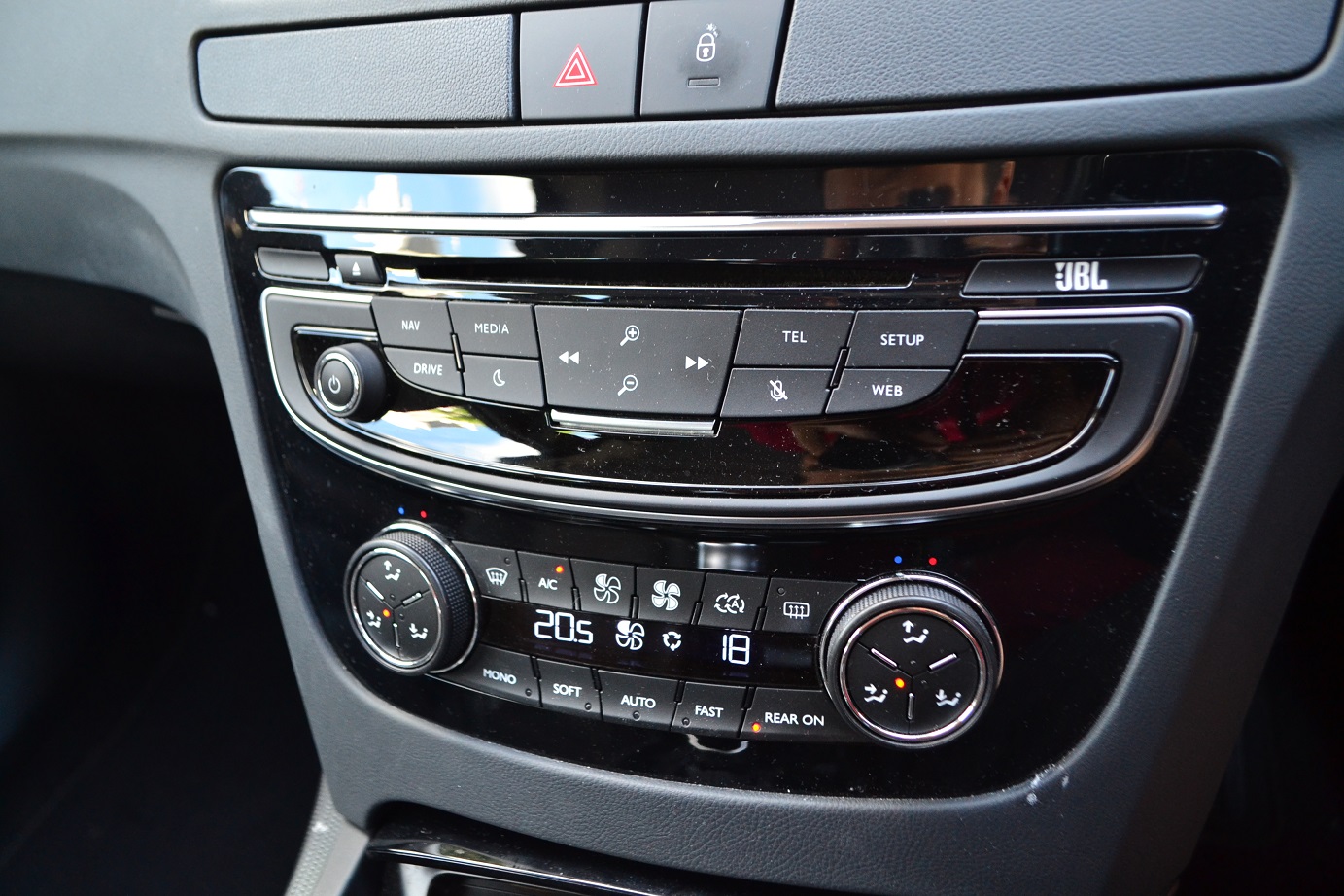 Both models feature touchscreen head units. The M6-D has MZD Connect, a 7″ Full Color touch screen display whereas the GT also provides a similar sized 7″ HD Multifunction Touchscreen. Both units come with satelite navigation, full digital connectivity with USB and Bluetooth and has radio and CD playback.
As mentioned earlier, the M6's layout look neater with less buttons because all controls are hidden within the COMMAND Controller located between the front passenger and driver. Moving between functions is as simple as turning the dial or pushing it forward, back, left and right. The GT's headunit controls are all buttons and accessing functions can be challenging since the buttons are small. In this respect, the Mazda's interface is  superior and adds more panache to the cabin.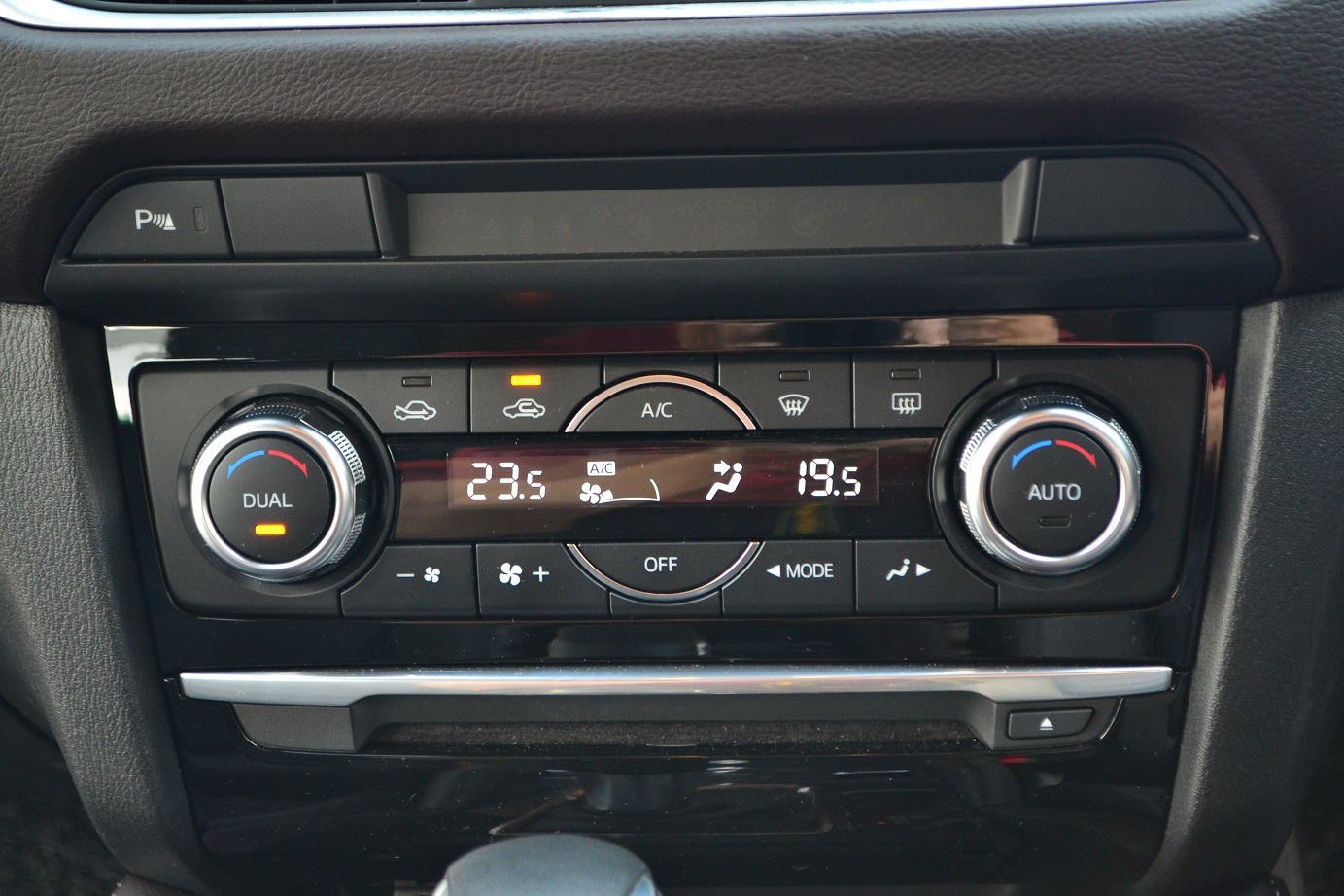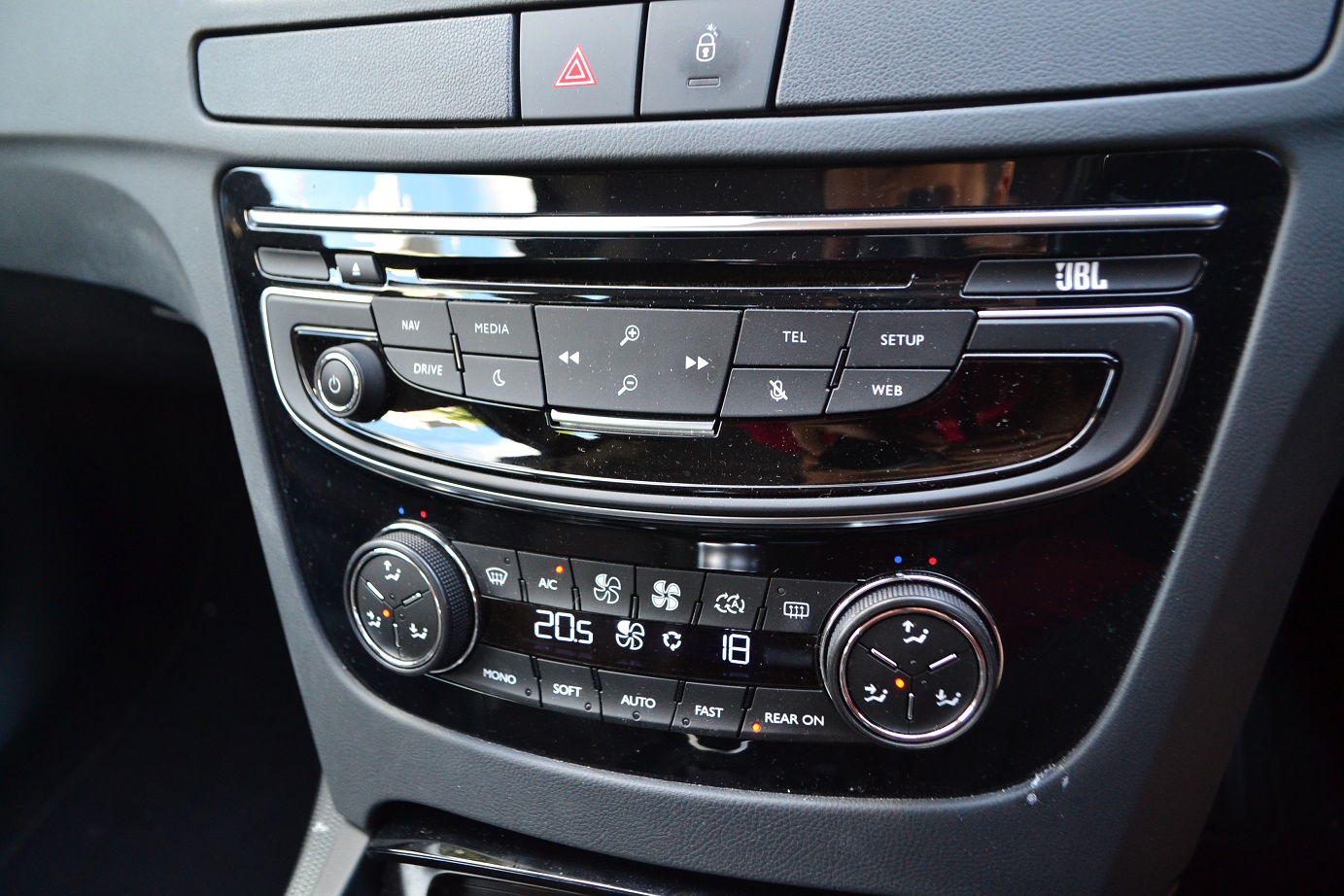 The M6-D has dual zone automatic air conditioning and it's performance is similarly adequate compared to the GT, except the GT has quad-zone air conditioning and the front has control whether to allow air to flow to the rear vents or not. That said, the M6 has an easier layout to use since it's buttons are bigger to press.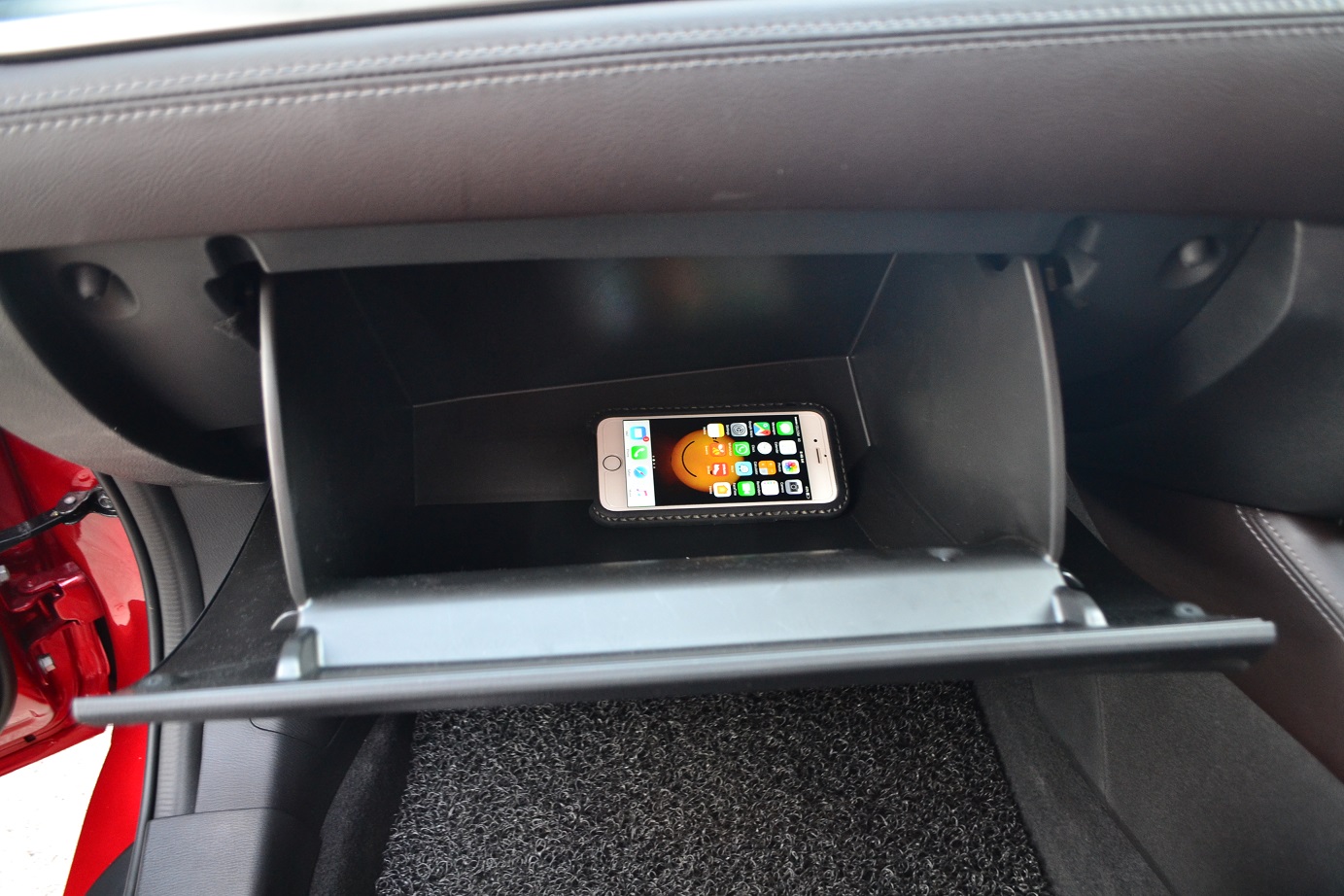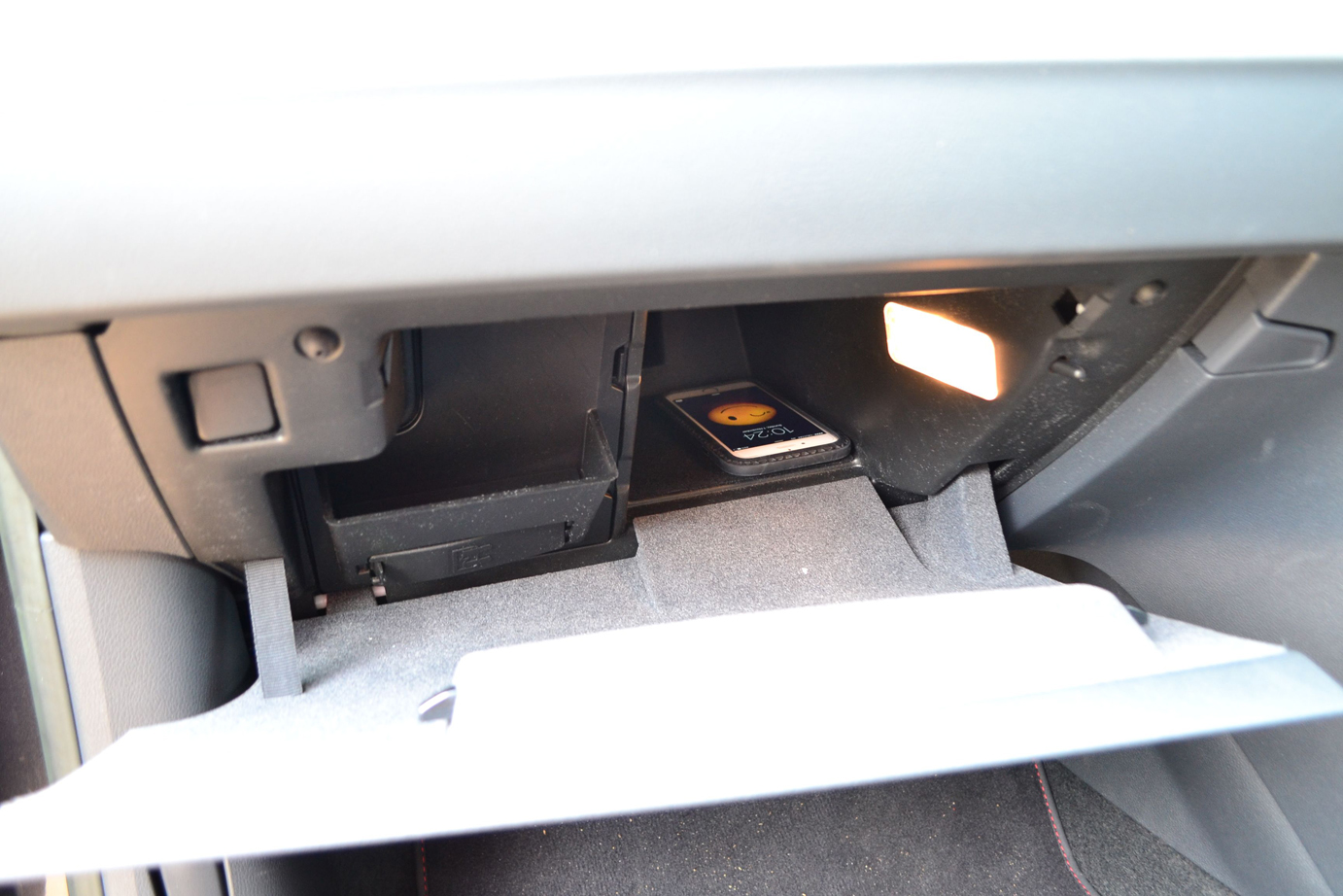 As for the glove compartment, the M6's is able to hold most small items whereas the GT's is so tiny (no thanks to the fuse compartment occupying half of the space), you can't even fit a tablet in. You know what they say about French and Japanese men? Well, in terms of size-in-enclosed area, it's the opposite here.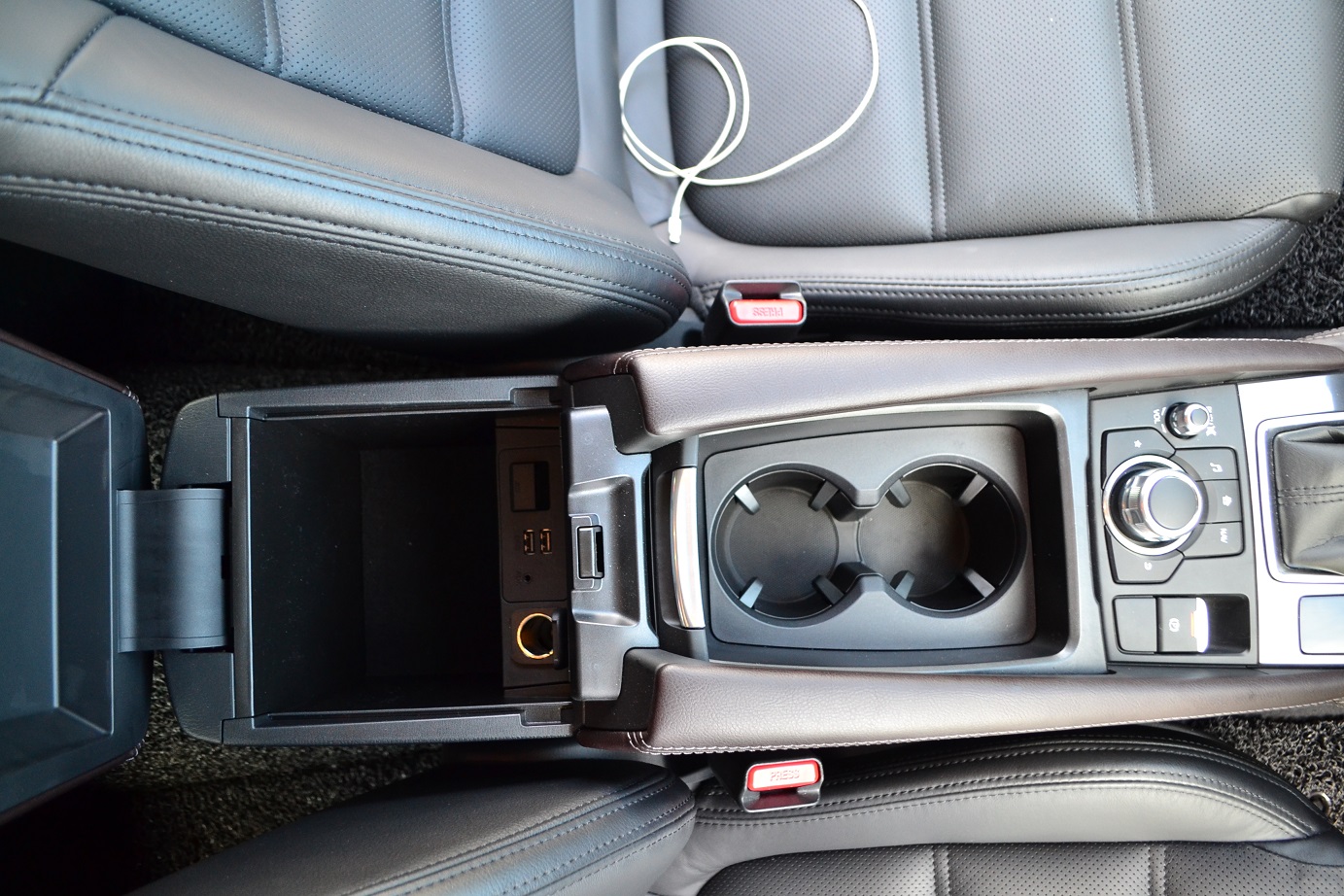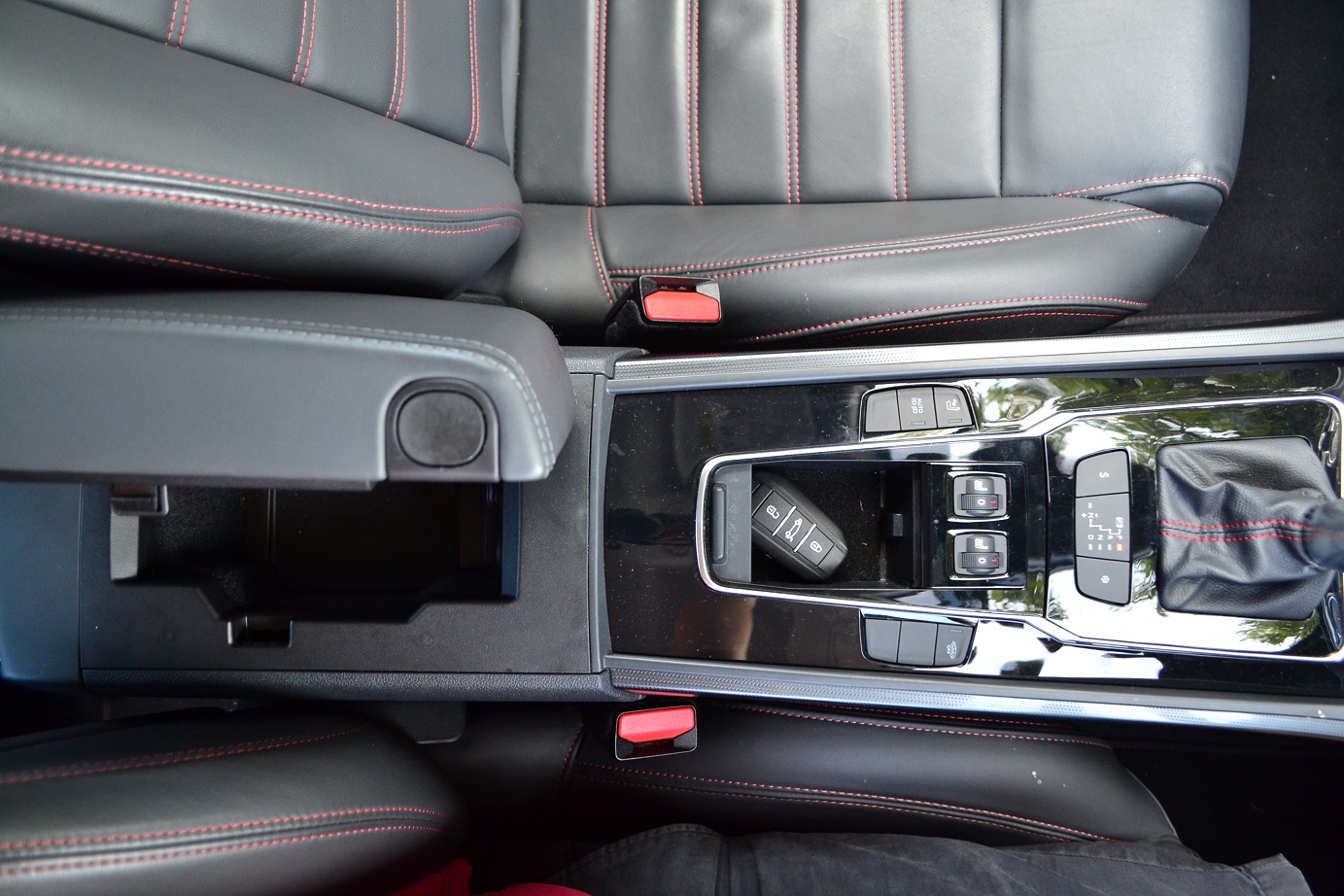 That's the biggest issue with the GT. There's no proper cup holder (it makes do with a slide-out holder below the airconditioning vents) so there's no space to place your everyday items such as your mobile phone. It makes no sense to dump your phone in the center compartment which, again isn't as large as the M6's. The two large cup holders in the M6 also has a slider that can keep contents within hidden from prying eyes and the slider also makes the center track appear neater.
The M6-D also has a powered sunroof with slide and tilt function which further enhances its appeal.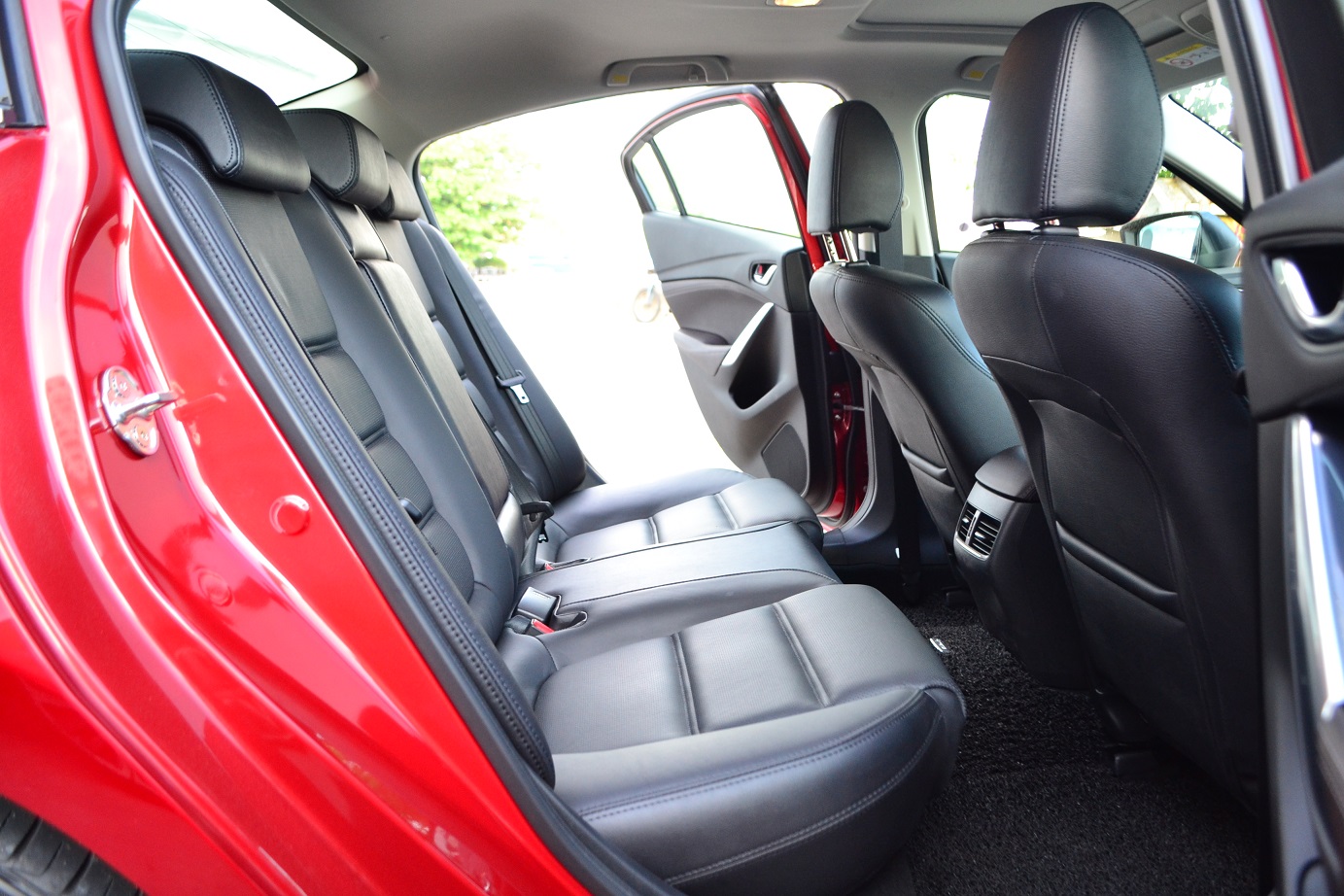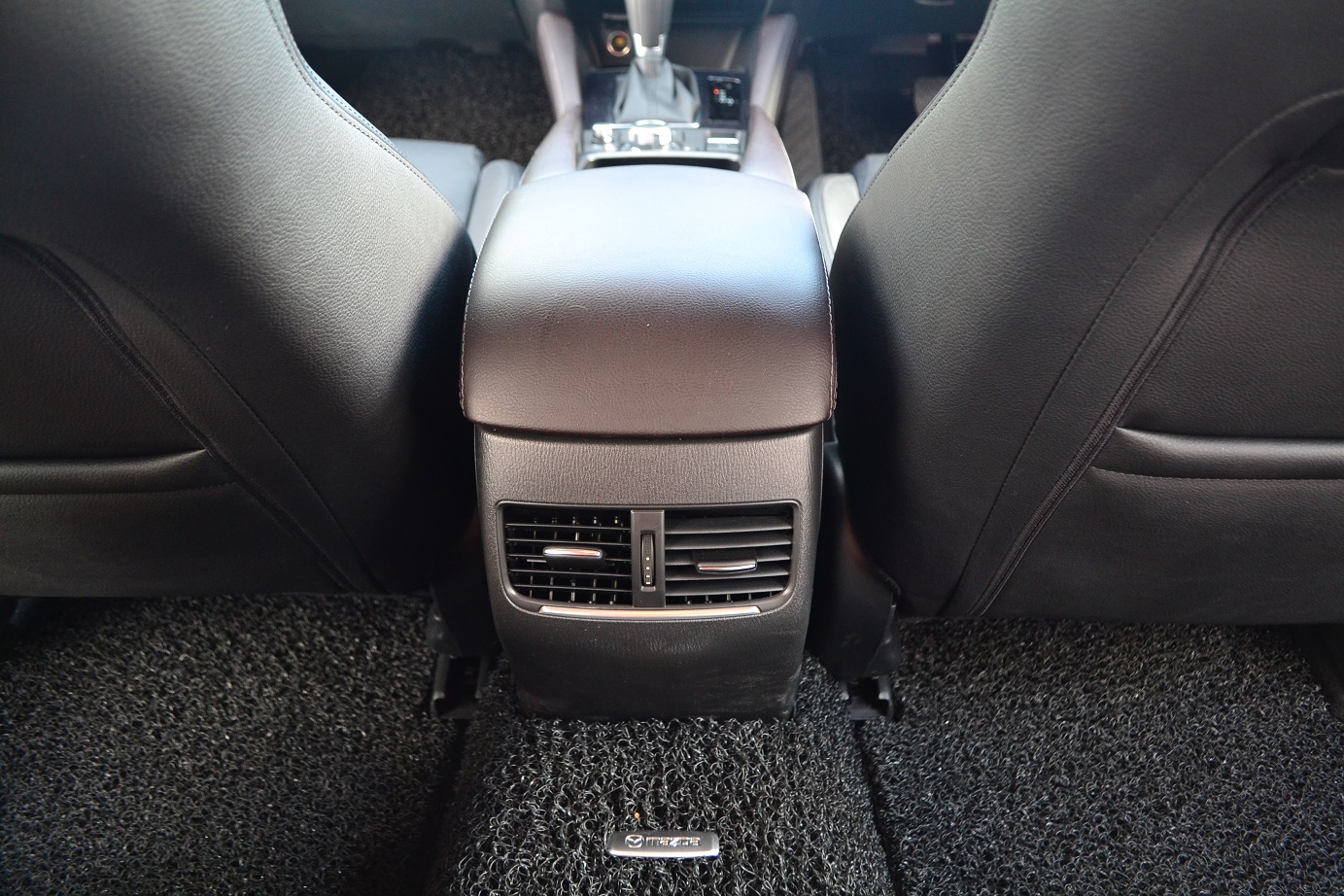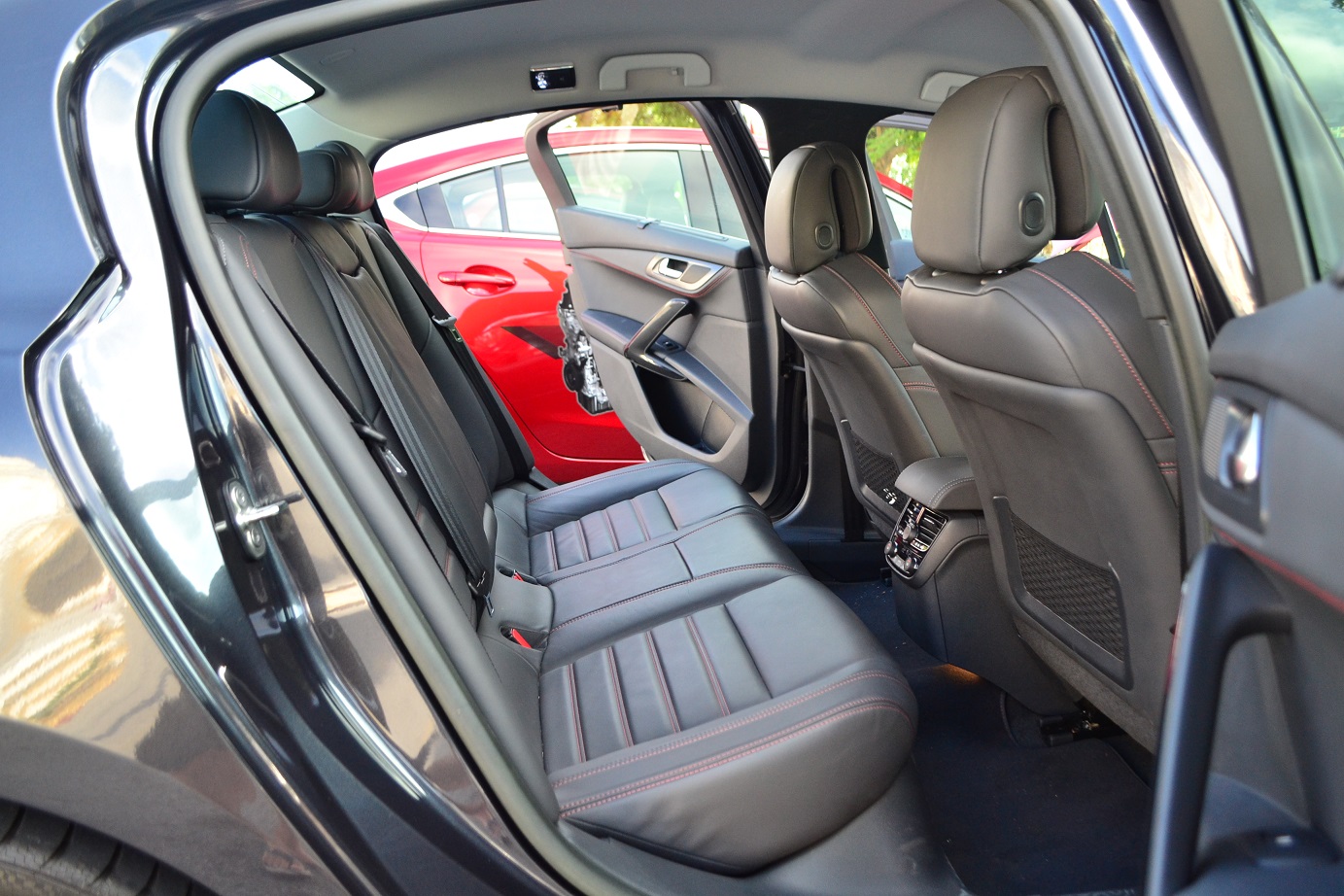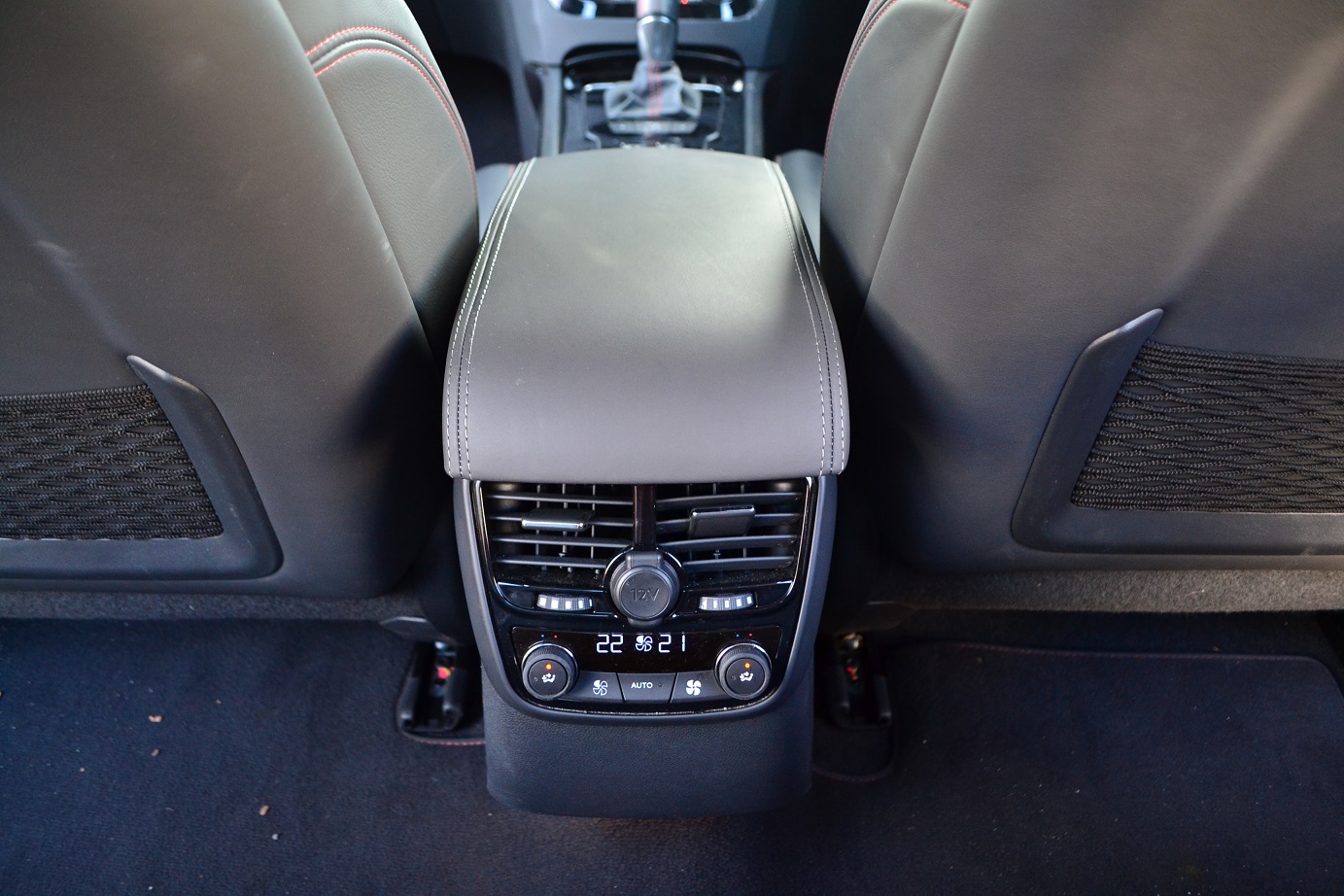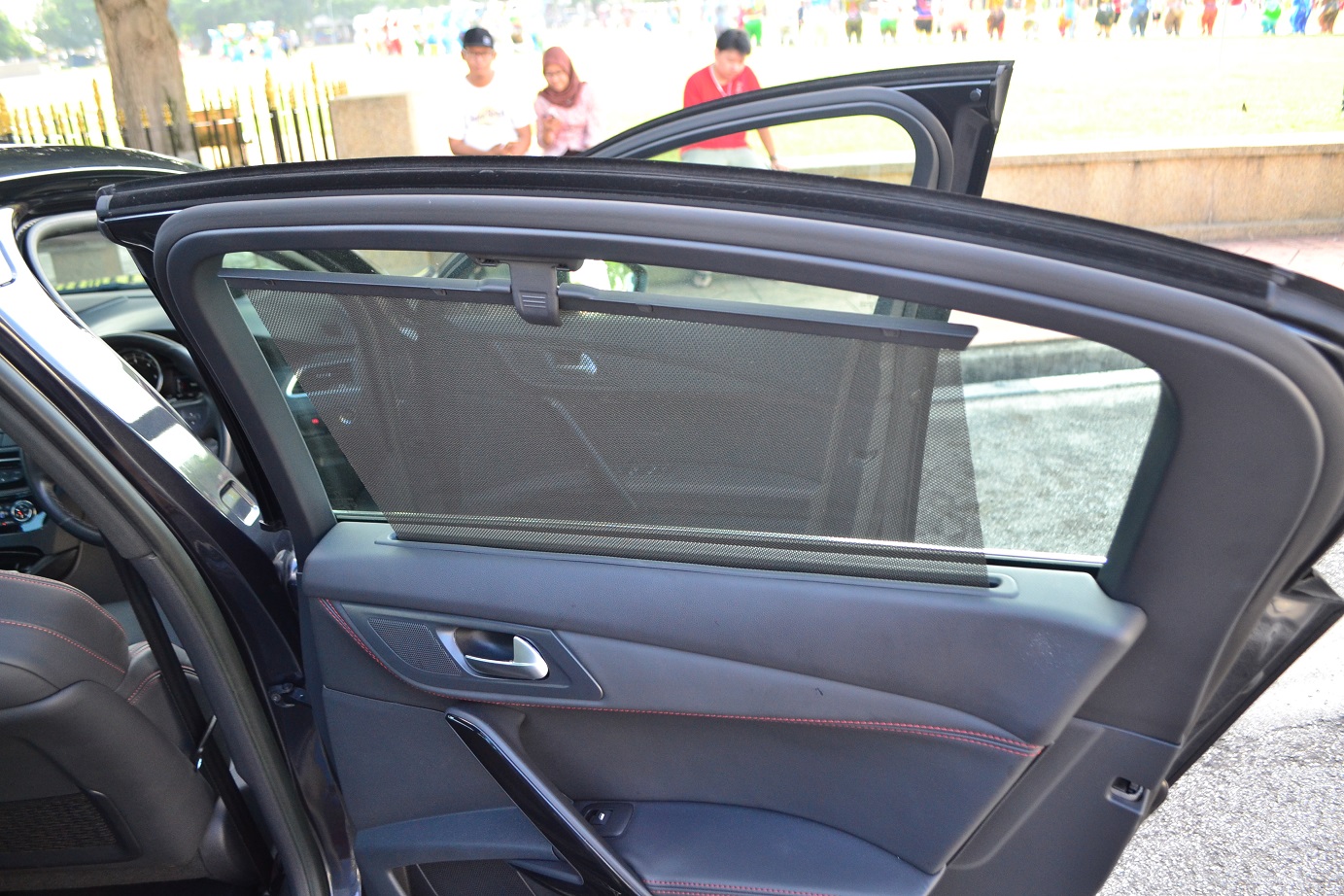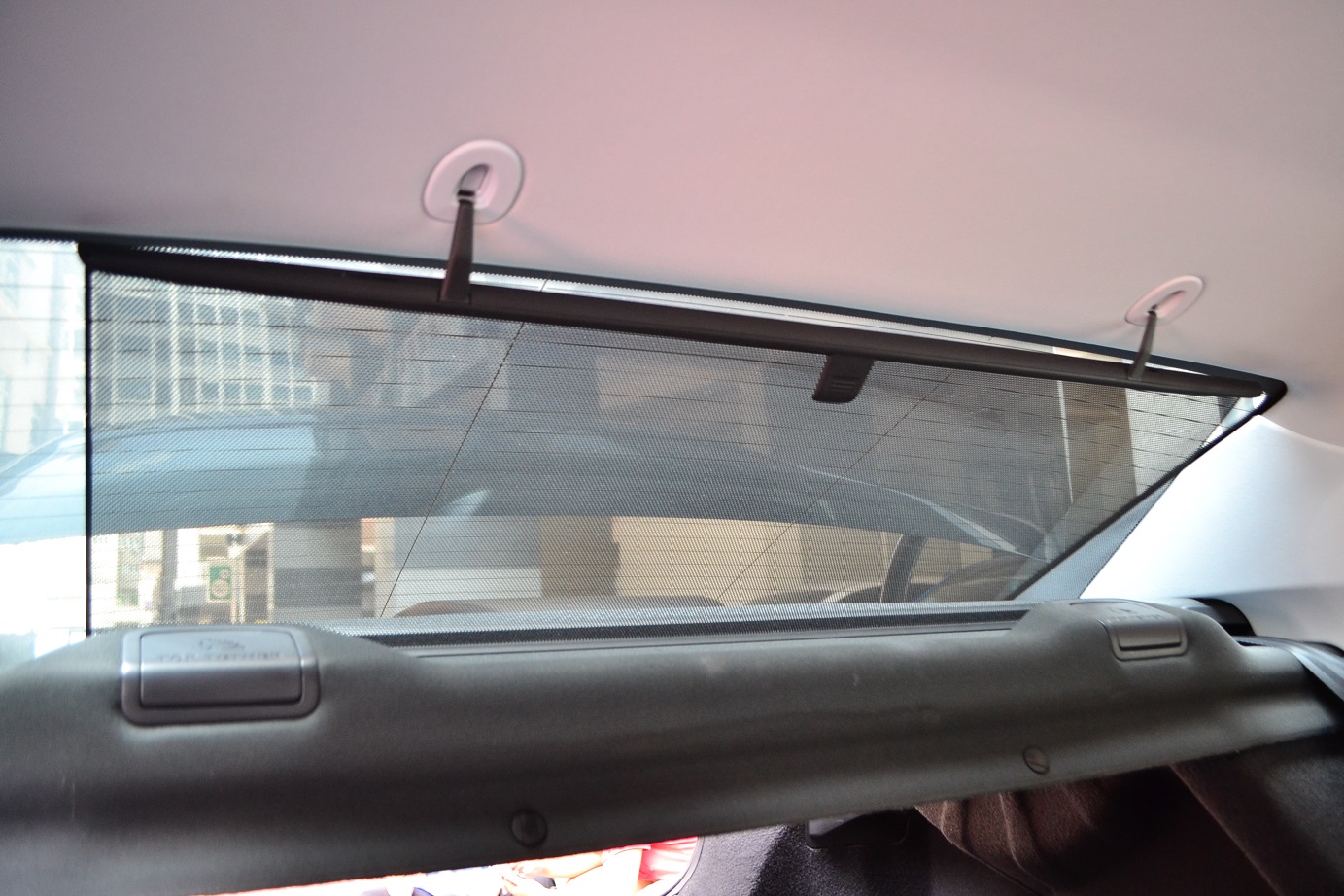 If you're considering to purchase this vehicle with the rear passengers in mind, take note of the following points;-
The M6-D has softer, better cushion seats
The GT has, as mentioned earlier, quad-zone air conditioning which allows two rear passengers to select their preferred temperature independent of the other. Heck, you can't even find a rear temperature zone setting vehicle and Peugeot gives you two of them!
The GT has built-in rear windscreen and side door shades. The M6-D needs you to buy fold-able shades
The GT has better rear head and legroom.
Coupled with the fact that the GT is less bumpy and has better sound insulation, having harder seats seems like a mild inconvenience.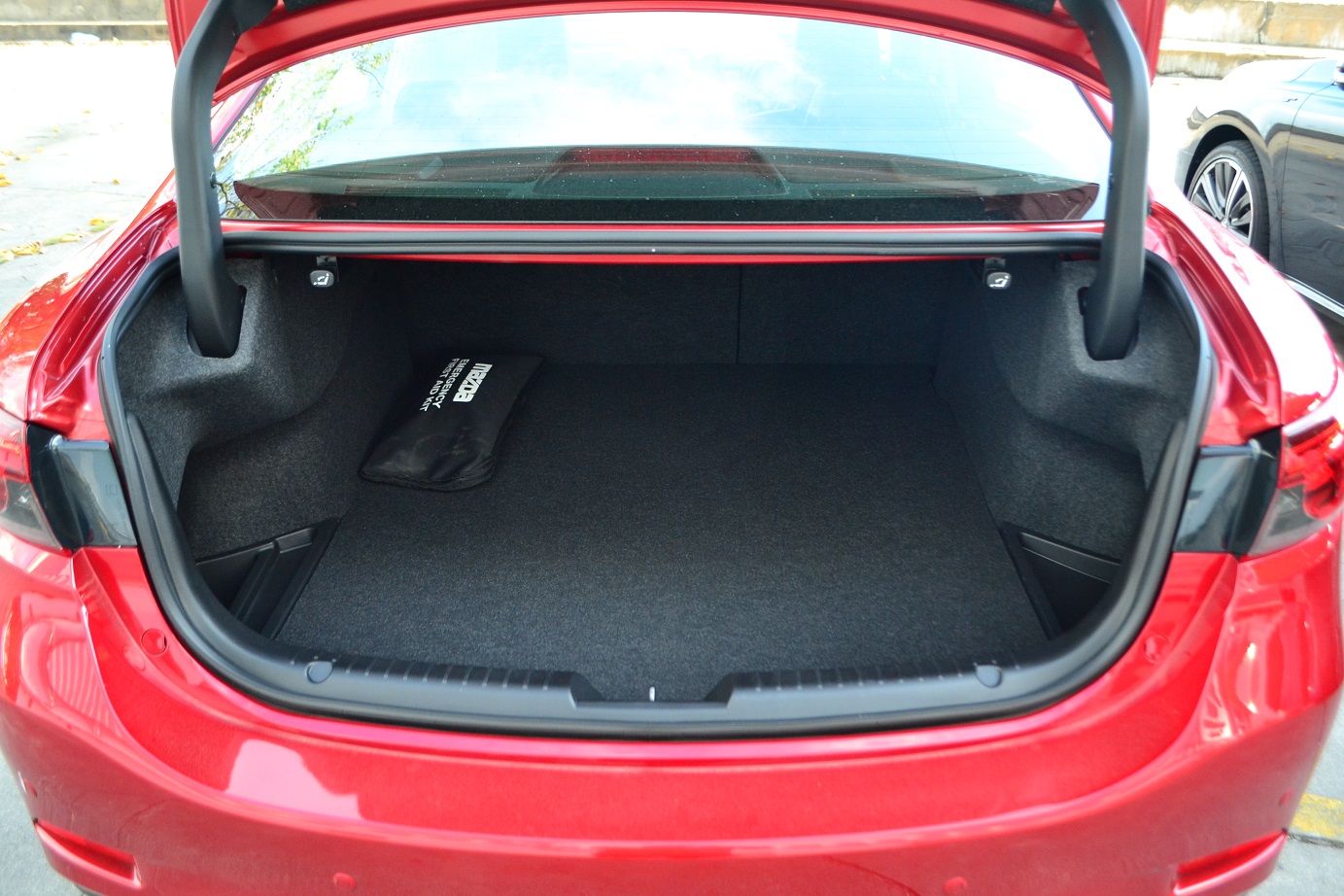 Boot wise, the M6 is far more spacious with a wider aperture that makes loading large cargo easier. With the rear seats folded (release conveniently located in the boot), it can swallow quite a bit. The only area where cost cutting is seen is here where you can see sheets of metal at the bottom top of the boot.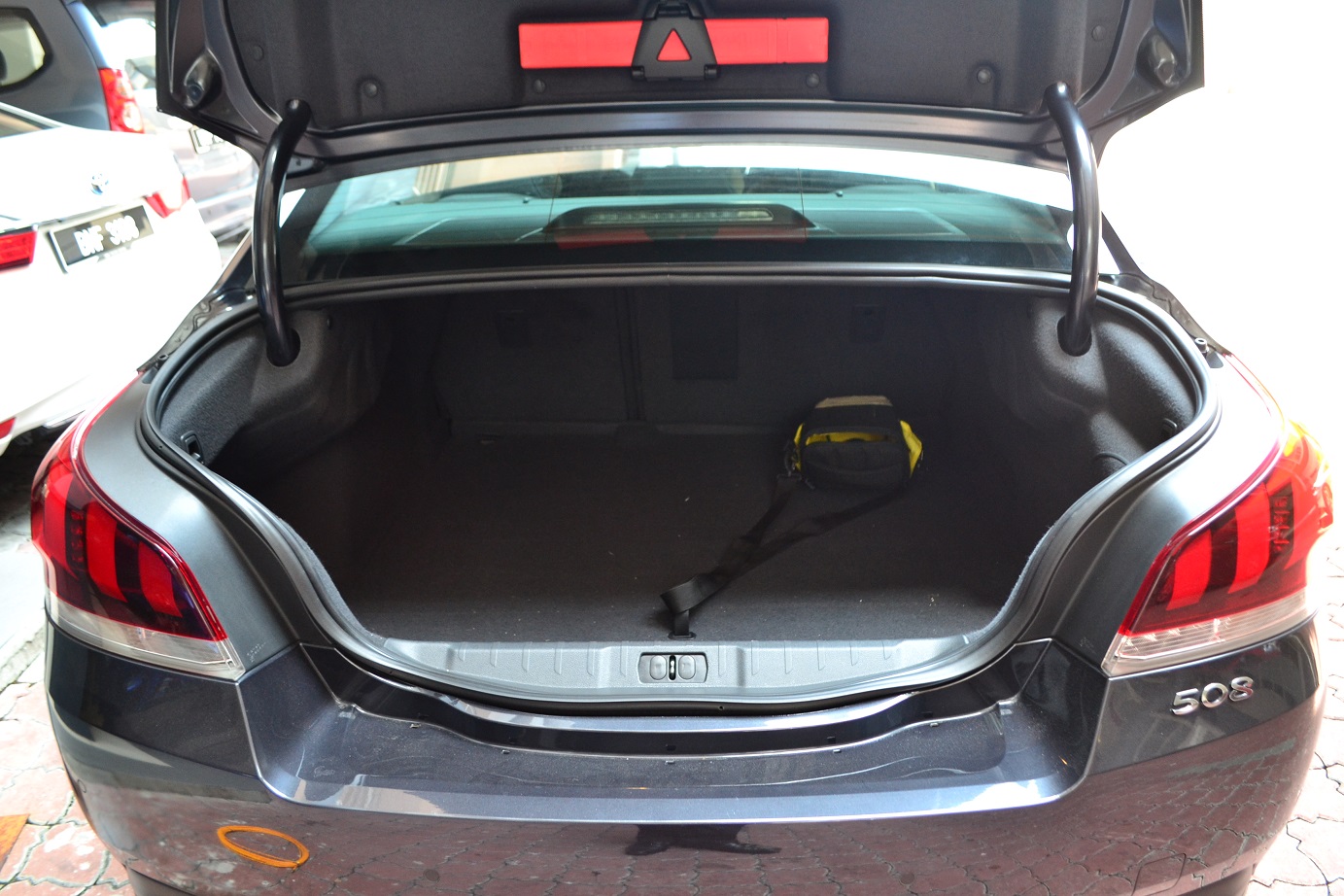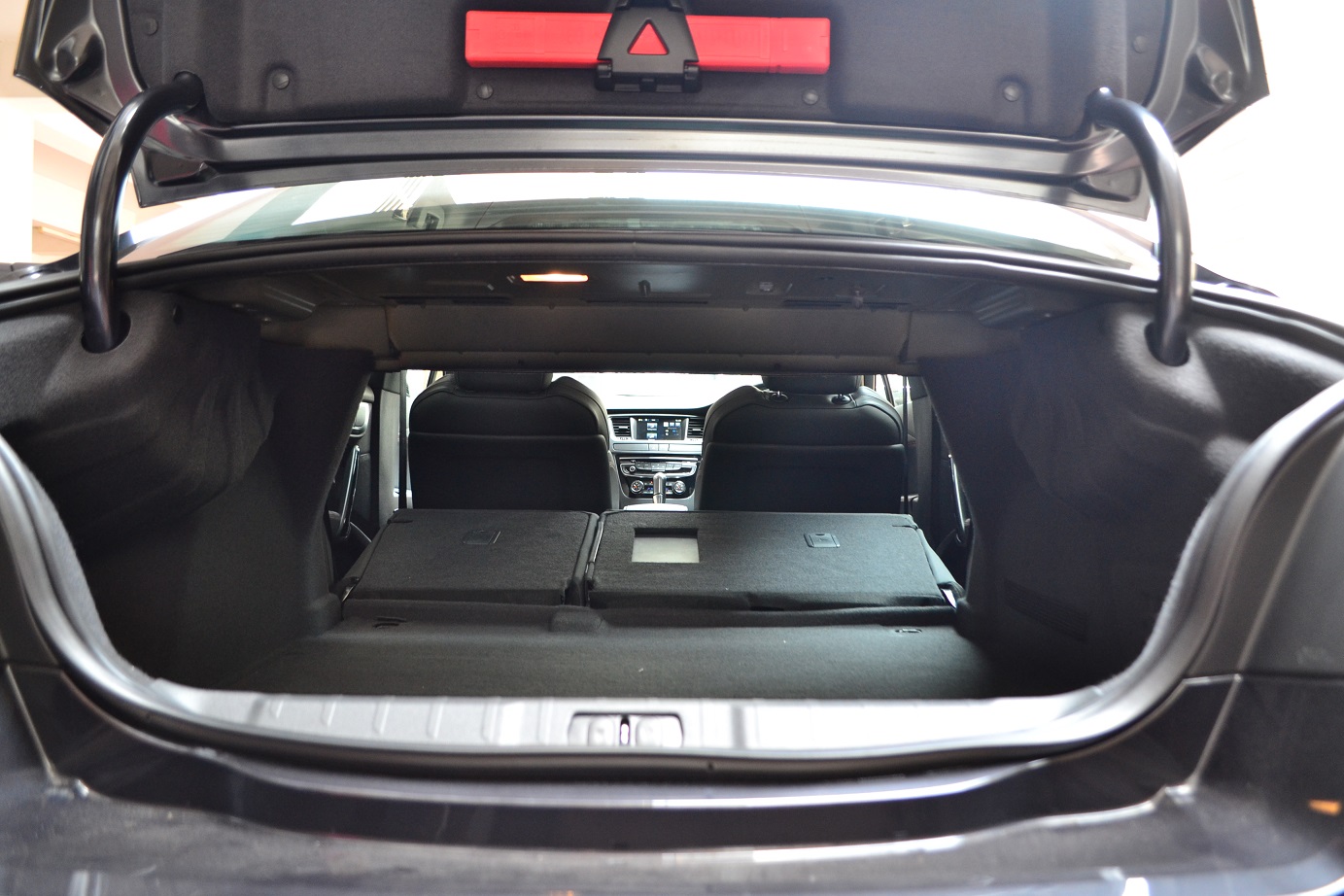 The GT has a terrible boot opening since the designers had to work around the one-piece rear tail lamp. Not only is the center narrow, it's also tall and without any form of protector on the lower bumper, you can expect scratches on the paint as you struggle to load heavier things in. The boot is also shallower and with the 60:40 seats being reclined in a semi flat position, the GT provides poorer boot space.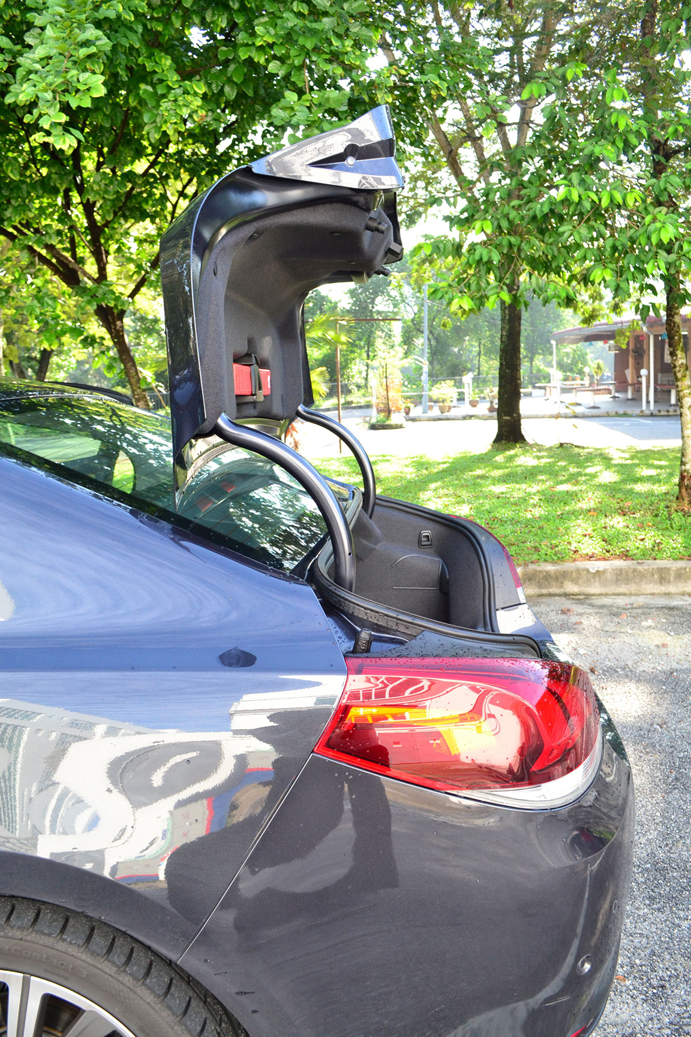 The good thing about the GT's boot is that it springs open once it's unlocked, freeing one arm to lift the boot up which is extremely useful if both arms are occupied carrying heavy stuff. The bad thing is, the boot position is at a 90 degree angle upwards that not only does not provide any protection from rain, water droplets from the boot may wet the contents within. So be extra cautious when opening the back in the rain.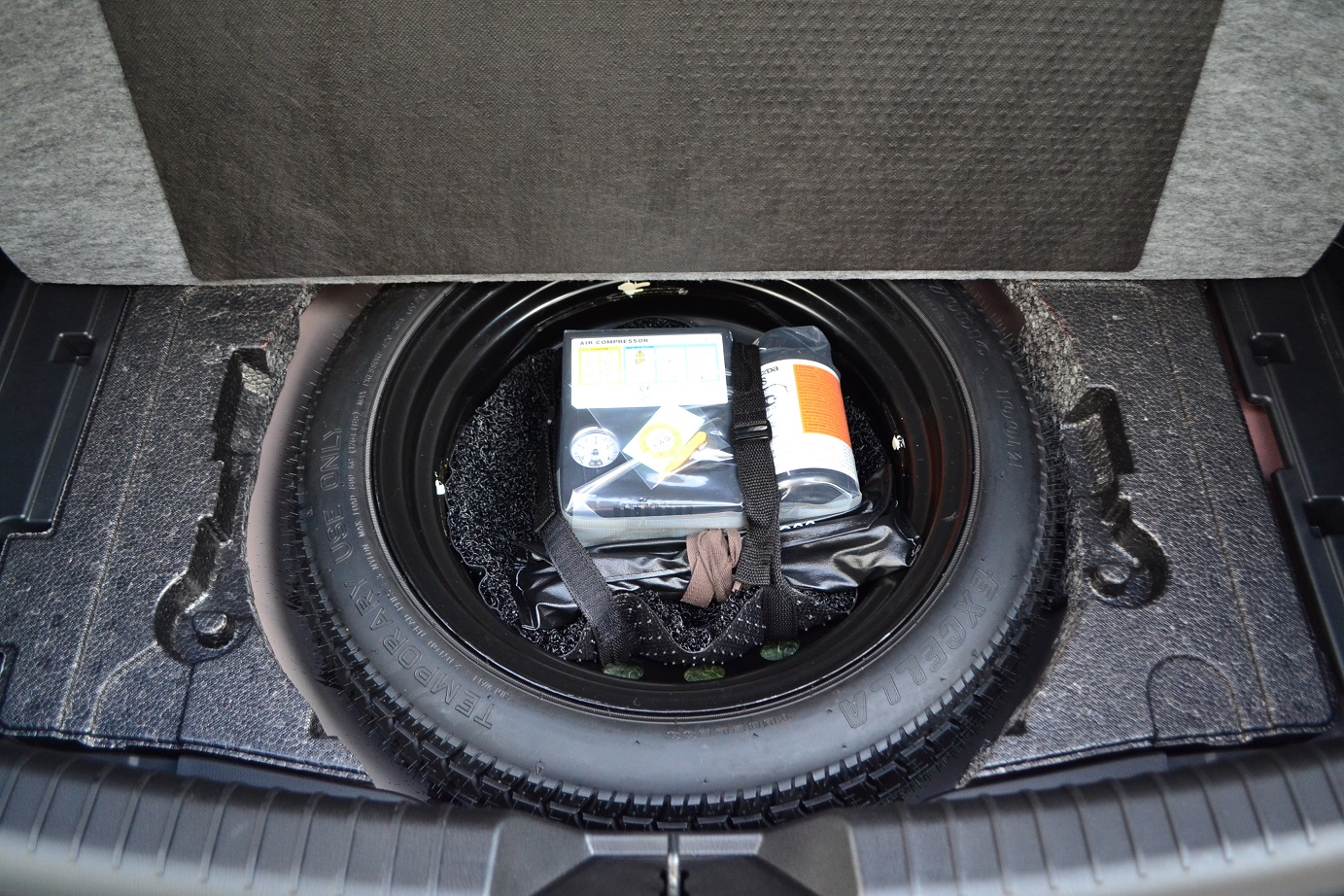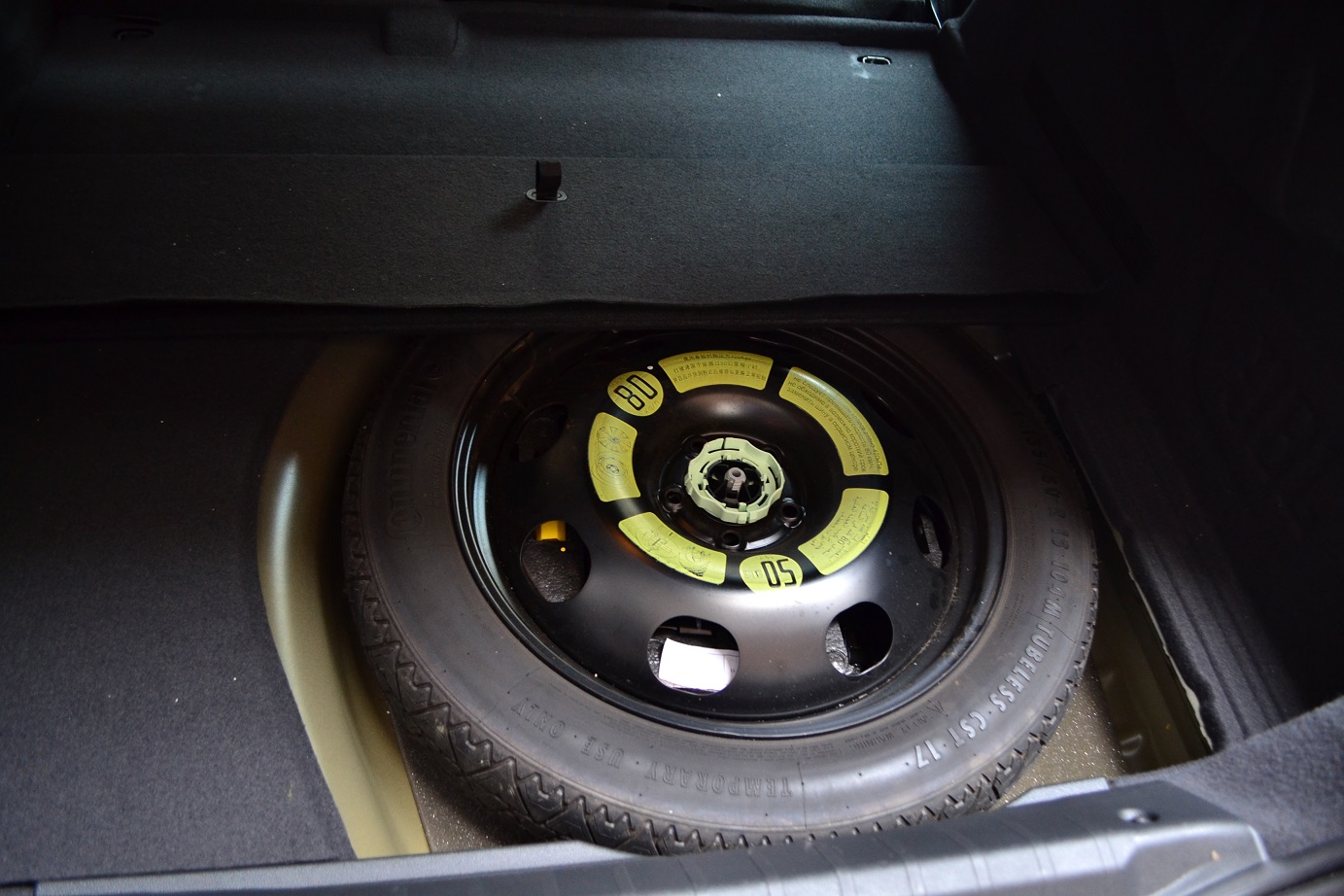 Underneath the boot floor are space saver spare tires but Mazda appears to provide an extra portable compressor.
Safety
As flagship models, both the M6-D and GT are amply endowed with active and passive safety features:-
The Mazda 6 SKYACTIV-D has the following:-
Driver & Front passenger airbags
Driver's & front passenger side airbags
Two curtain airbags (total 6 airbags)
Adaptive LED Headlamp
ABS
DSC
EBD
EBA
TCS
Lane Departure Warning System
Lane Keep Assist System
Smart City Brake Support
Blind Spot Monitoring and Rear Cross Traffic Alert
Emergency Stop Signal
ISOFIX
Driver and front passenger seat belt warning
Driver and front passenger seat belts with pretensioners and height adjustable anchorages
3-point rear seat belts
5-star Euro NCAP Safety Rating
The 508 GT offers the following safety features:-
Driver's & Front passenger airbags
Driver's & front passenger side airbags
Two curtain airbags (total 6 airbags)
Keyless entry and push start
5-star Euro NCAP Safety Rating
Hill Start Assist
ESP
ABS
EBD
EBA
ASR
DSC
Electric child safety locks for rear doors
Driver and front passenger seat belt warning
Driver and front passenger seat belts with pretensioners and height adjustable anchorages
Rear 3-point seat belts
Two ISOFIX anchoring points
Follow-Me-Home lighting
Auto illumination of rear hazard lights
Perimetric and volumetric alarm
Peugeot rolling code transponder immobiliser security
Blind Spot Information System (BLISS)
Front and rear Peugeot Park Assist
Automatic Electric Parking Brake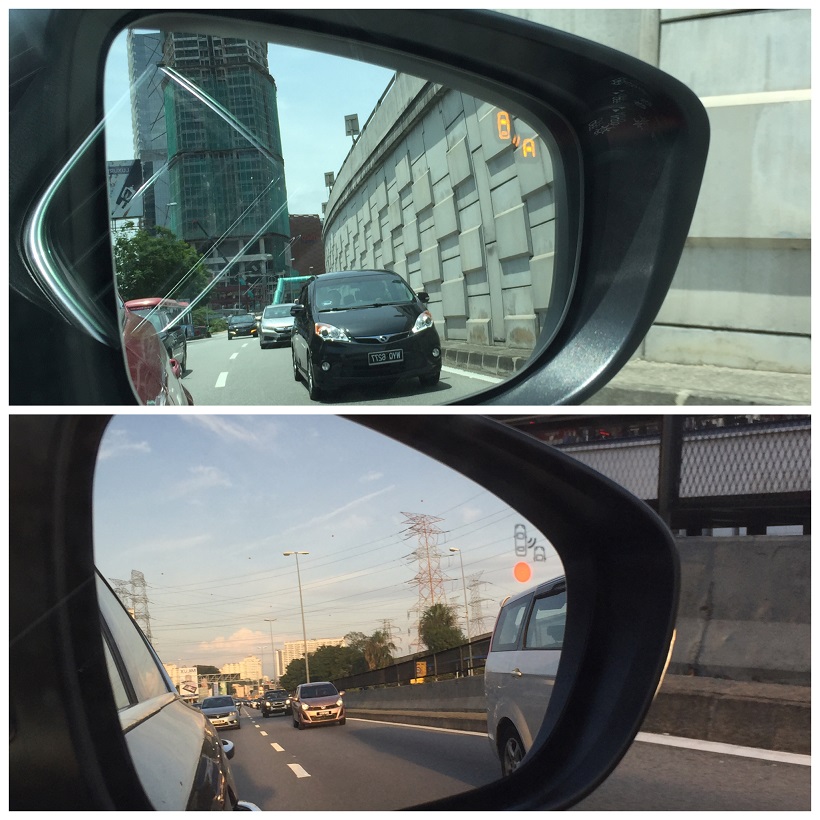 Concerning the Blind Spot Monitoring/Information System, both cars are equipped with it but the Mazda's system kicks off only when signal has been activated. Once on, the LED indicator would flash and an audible beep would be emitted if it detects any vehicle in the path of the car when changing lanes. The GT's on the other hand is always active but does not flash nor beep.
The M6-D is better than the GT with the Smart City Brake Support which autonomously applies brakes the moment it detects imminent collision via infra-red sensors mounted at the windscreen. This system is active at speeds between 4 to 30km/h.
Specifications
The Mazda 6 SKYACTIV-D has the following specifications:-
Exterior
LED Headlamps with Adaptive LED Headlights, auto levelling, auto on/off function
LED front fog lamps
LED Rear combination tail lamps
Front wipers with rain-sensing function, intermittent time adjustable
Power foldable side mirrors with turn indicators
Powered sunroof with sliding and tilt glass
Interior
Mazda Active Driving Display (HUD)
Engine Start/Stop button
Electronic Parking Brake
Adjustable steering wheel with tilt and telescopic function
+/- gear paddle shifters
Electronic integrated cruise control
Automatic dual zone climate control with rear vents
Auto dimming rear view mirror
One touch (up and down) power windows with anti pinch
Leather wrapped steering wheel and gear shift knob
The Peugeot 508 GT has the following specifications:-
Exterior
Full LED Headlamps Technology with Cornering Assist and Smart Beam
Front and rear fog lamps
Front and rear signature lighting
Powered, auto foldable side mirror with puddle lamp and BLISS
LED Daytime Running Lights (DRL)
Automatic wiper
19″ Lightweight alloy wheels
Integrated Reverse Camera
Interior
Keyless Ignition System
Paddle shifter
7″ HD Multifunction Touchscreen with Navigation, full digital connectivity with USB and Bluetooth, radio
Color Head-Up Display (HUD)
Premium JBL HiFi 10 speakers with 500W subwoofer
Arkamys 3D Sound Processing System
Exclusive Nappa GT Interior leather
8-way electric front seats and electric lumbar support
8-way powered passenger seat
Electrochromatic rear view mirror
Ambient lighting
Driver memory and Massage Function Seats
Quad Zone Climate Control
Tilt and telescopic, leather wrapped steering wheel with audio, cruise control and paddle shifter
Cruise Control
Ownership and Maintenance
The Mazda 6 SKYACTIV-D retails for RM208,739.31 OTR inclusive of insurance and carries a 3-years or 100,000km whichever comes first warranty. Concurrently, it also has a 3-years (or 60,000km) free service package. Colors available are Soul Red Metallic (as tested), Snowflake White Pearl, Meteor Grey and Sonic Silver Metallic.
The Peugeot 508 GT on the other hand asks for RM207,888 OTR inclusive of insurance and has a 5-years unlimited mileage warranty. No free service though. You can have it in any color as long as it's either Pearl White or Haria Grey (as tested)
Which is the better car? Depends on what you're looking for.
If you seek a dynamic, fun to drive and looking to attract young, passionate passengers, the Mazda 6 is more suited for the task. It's chic and the sunroof increases it's appeal tenfold. Invite anyone to step in and you've displayed how stylish you are. The bigger boot also makes it better suited for outstation trips where extra luggage is required.
The Peugeot 508 GT aims for those who're more matured, emphasizing on comfort and to move around in a stately fashion. It's 206PS/450Nm ensures few cars can stay at its tail on straight roads and it's got better suspensions to soak up road irregularities while remaining steady at high speed cruising. It also has a longer warranty period compared to the M6-D.
Given a choice, I'd take the GT but we should not discount the point about the M6-D being a Japanese origin and with it, the perceived value of Nippon durability, low running cost and reliability. Continentals like Peugeot, though offering outstanding driving experience have this stigma that its service centres aren't as good. I owned a Peugeot before; I've not had any issues with the service centres and my bone was more to do with my car rather than the service. But that's just me and I've not heard of much issues with the diesel-powered GT that has been sold here since 2011. The SKYACTIV-D, though thoroughly tested is still relatively new here. As it is, Mazda has specified that all SKYACTIV-D vehicles to go on a strict diet of Euro 5 Diesels only while the GT can fed with both Euro 2M and Euro 5. Regardless, it's likely we'll see more stations selling Euro 5 Diesels so it's a great time to own a diesel-powered vehicle.
Check out both vehicle's range:-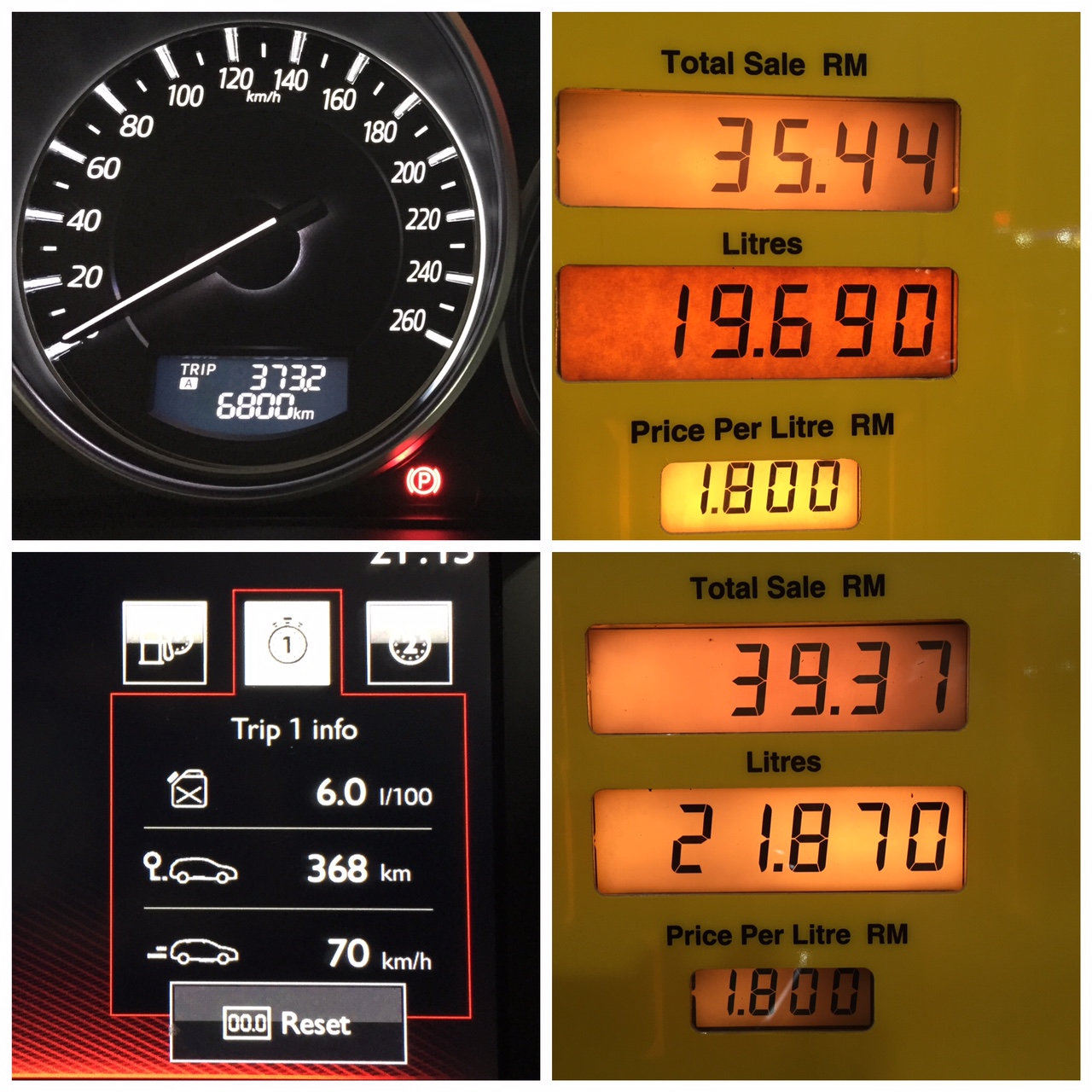 The M6-D needed 19.69litres to travel 373.2km. The route involved 80% highway and getting stuck in Penang traffic during rush hour.
The GT consumed 21.87litres for 368km. Route is 90% highway and 10% traffic to Georgetown city center.
All data is based on maximum allowable speed limits on highway and fuel is pumped brim-to-brim. The M6-D scored 18.95km/litre while the GT achieved 16.82km/litre. The trophy for the best fuel economy goes to the lighter, more agile Mazda. Both are equally impressive and would definitely beat their petrol variants.
Need you think more?